Cristiano Ronaldo's fabulous life: he rocks a US$2.5 million Rolex and a US$22 million collection of Ferraris and Lamborghinis, and once spent US$37,000 on drinks in 15 minutes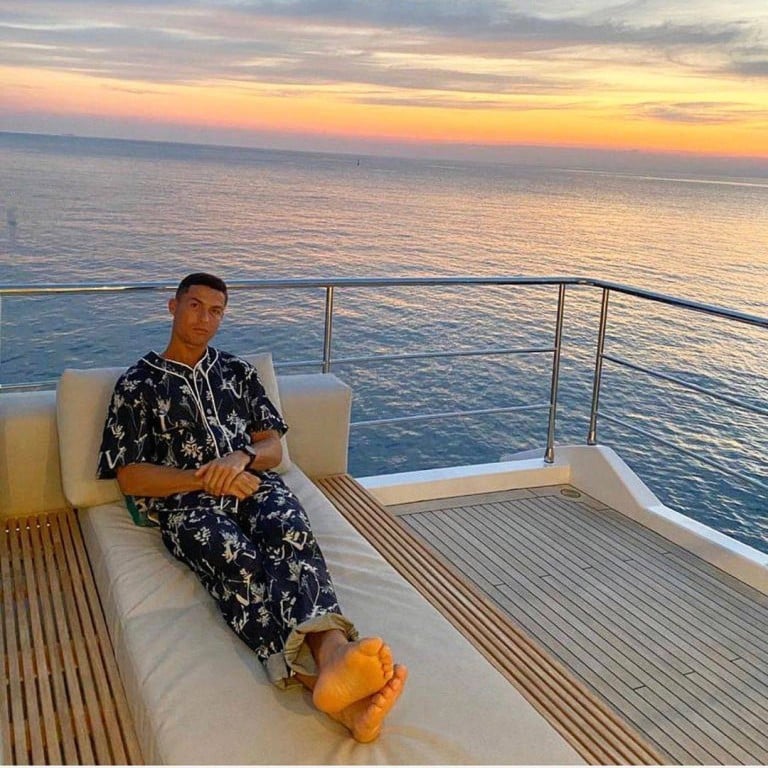 As the world's
third-highest paid sportsman
, it's safe to say Cristiano Ronaldo is living his best life. He made some US$120 million in the past year alone, according to
Forbes
, and last year became the first active sportsperson to break US$1 billion in career earnings.
And it's pretty clear the 36-year-old Portuguese football icon isn't shy about splashing it around, either.
Ronaldo's wild watches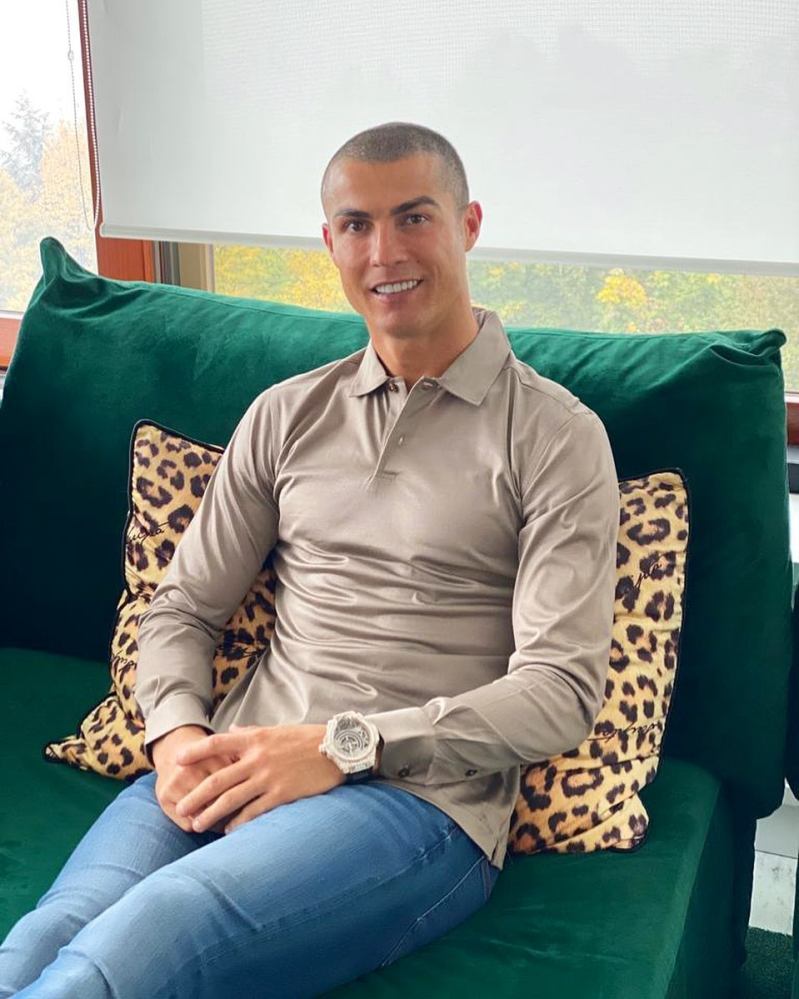 Ronaldo was once spotted wearing a Jacob & Co Caviar watch encrusted with 400 diamonds. The price tag? Some US$2.5 million. He clearly has a thing for flashy timepieces as he has also rocked an 18-karat white gold Rolex GMT Master covered in diamonds (worth just US$500,000).
He's not the only one with incredible ice on his hand, as Ronaldo reportedly bought an engagement ring for his fiancée Georgina Rodríguez, worth a whopping US$850,000. Although given the adage that a man should part with a month's wages on an engagement ring, some might consider this a modest chunk of his annual pay packet.
Ronaldo's OTT transport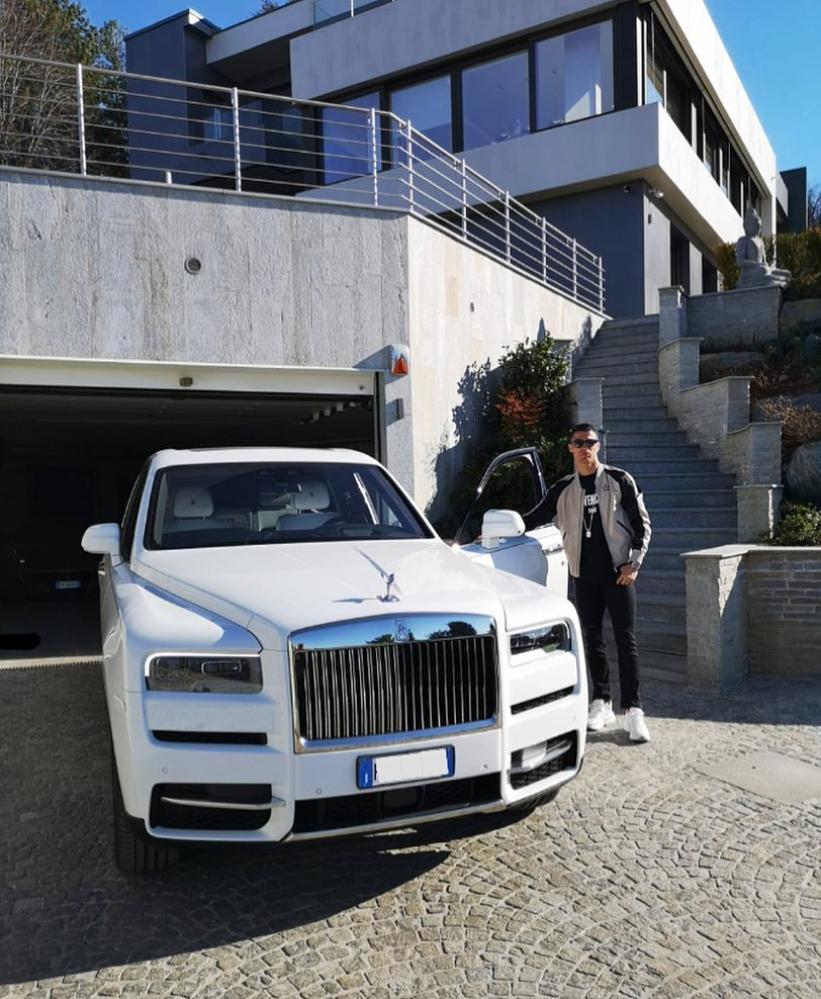 Ronaldo reportedly gives Rodriguez – the mother of the couple's three-year-old daughter, Alana Martina dos Santos – a monthly allowance of around US$100,000. Perhaps that's why the former retail assistant was only too happy to gift her man a Mercedes-Benz G-Wagon 4X4 costing at least US$130,000.
He likely stored it in the garage alongside his growing luxury car collection, which includes several Ferraris and Rolls-Royces. Visitors to his garage will also see hot wheels from Lamborghini, Aston Martin, Bugatti and Bentley. Together the motors are estimated to be worth more than US$22 million.
An impressive property portfolio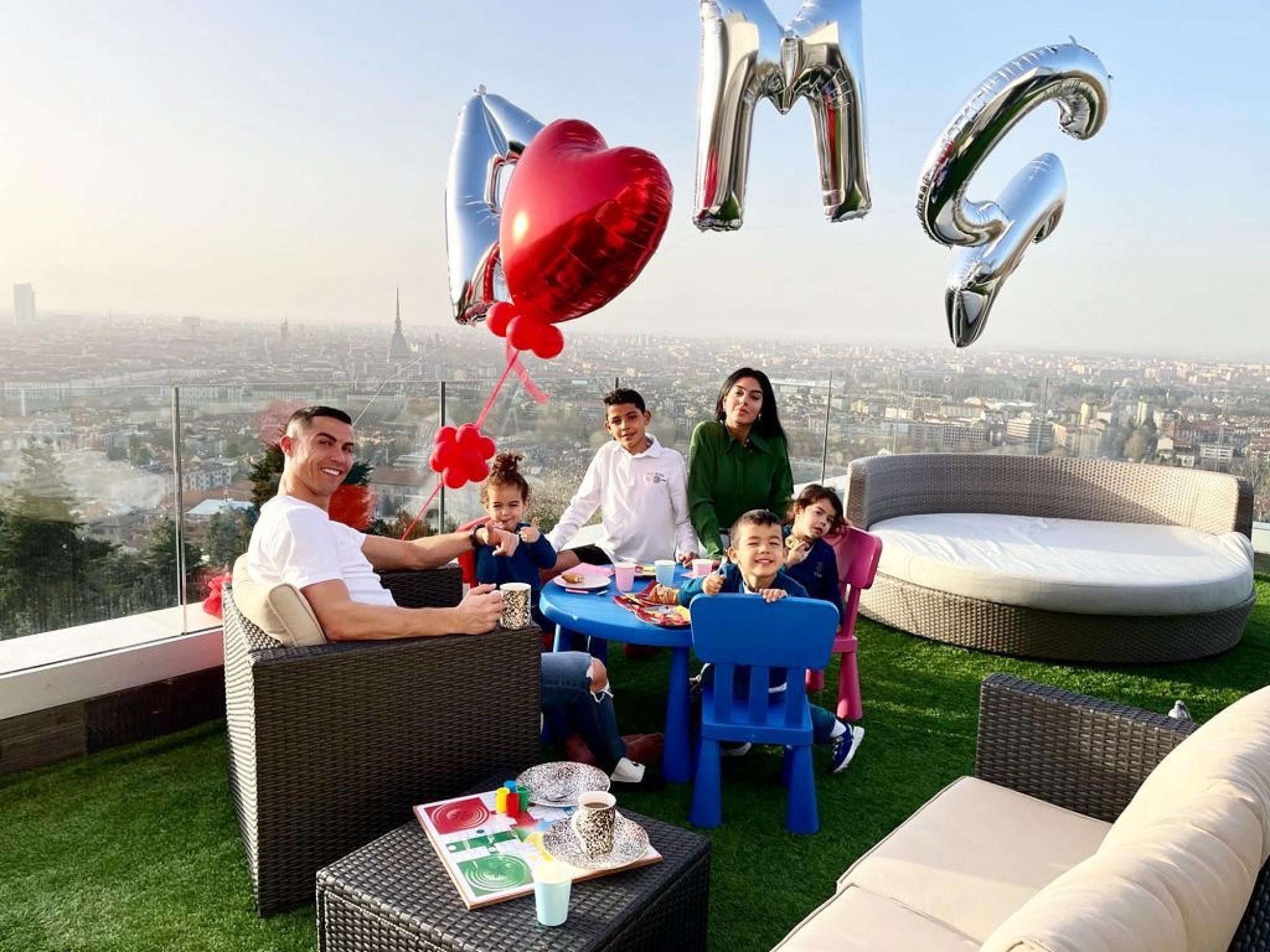 Ronaldo has bought several beautiful homes throughout his career – including a US$4 million estate in Alderley Edge, UK, when he played for Manchester United. He stepped it up with a US$6.7 million mansion in La Finca, Spain, when he moved to Real Madrid. The current Juventus forward player now lives in a plush pad in Turin, Italy, made up of two adjoining villas with incredible views overlooking the city. The home also boasts a swimming pool and is on a private road guarded by security.
The Portuguese national team captain is known for his sculpted figure and a teammate recently reported that he eats nothing but chicken, rice and broccoli to stay in shape. So it's no surprise the Turin home has a state-of-the-art gym.
He also drinks litres of water and avoids carbonated drinks, something that he takes so seriously that he recently made headlines after pointedly removing two bottles of Coca-Cola from the Euro 2020 press conference table, telling fans to drink water instead. The company's market value plunged US$4 billion after his anti-publicity stunt.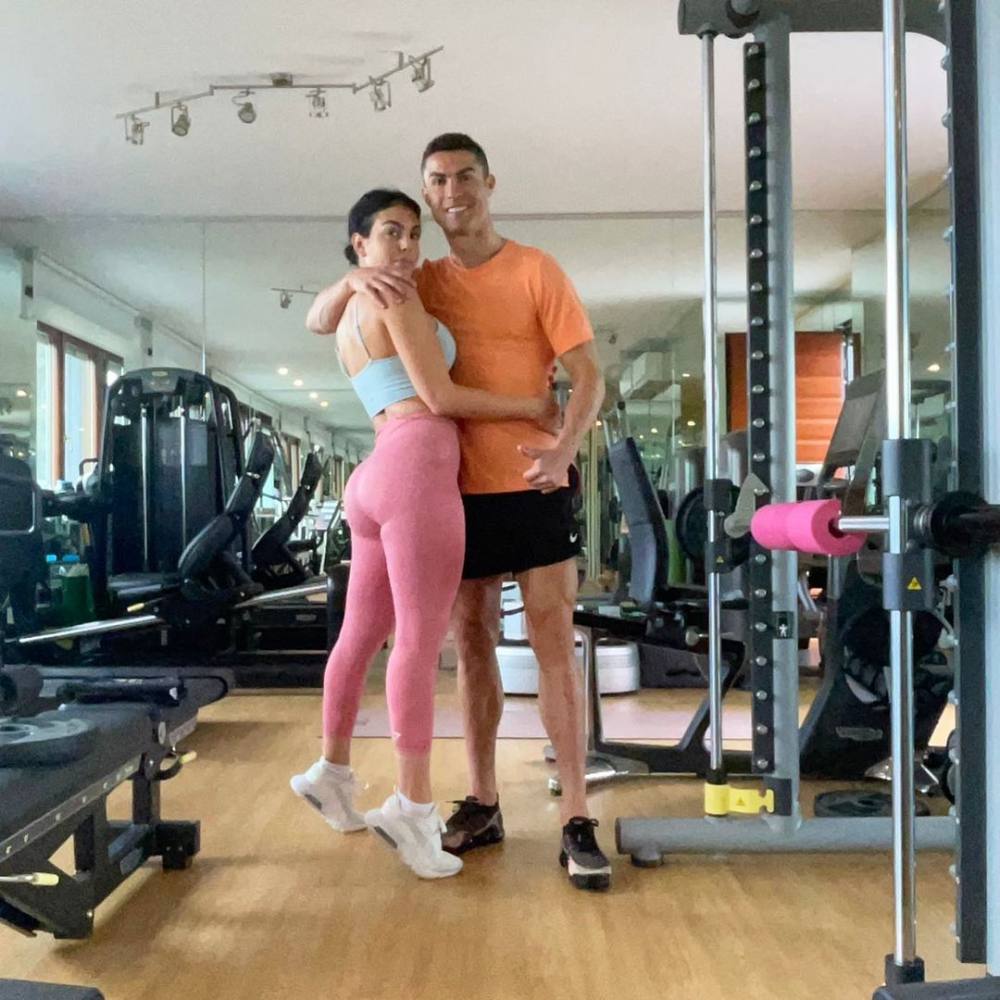 The star's brother and mother live in his US$10 million home in Madeira, and Ronaldo reportedly has another US$2 million holiday home in the Costa del Sol.
Luxury getaways
Not only is his private jet his regular mode of transport, but Ronaldo and family are also often spotted enjoying the high life on his US$7 million yacht during trips around Europe. The 88-feet-long (27-metre) Azimut Grande has five cabins and six bathrooms – more than enough space for his brood of four children to join in the fun.
They have also enjoyed the French Riviera on a superyacht costing at least US$221,000 per week.
Pricey parties
Ronaldo spares no expense when it comes to letting loose. On a visit in London in 2018, he splashed out US$37,000 on two bottles of rare wine in just 15 minutes while at celebrity hotspot Scott's, where they were joined by pals for drinks before they headed off to an event.
In 2015, it was reported that the star dropped US$1.5 million on a private party in Agadir, Morocco, attended by his Real Madrid teammates and friend Badr Hari. The bash ended in a disco and involved "very few clothes", Portuguese magazine Flash reported at the time. Ronaldo would apparently travel to the North African country often, catching a private jet at 3pm and still being back in Madrid by midnight.
Want more stories like this? Sign up here. Follow STYLE on Facebook, Instagram, YouTube and Twitter.

The first working athlete to earn a billion dollars and the third-highest paid athlete this year isn't shy when it comes to splashing on the finer things
The Juventus soccer star dropped US$850,000 on an engagement ring and flies his kids between his mansions in the UK, Italy and Spain in a private jet