10 royal pregnancy rules: what protocols did Meghan Markle and Prince Harry, and Kate Middleton and Prince William uphold while expecting their children?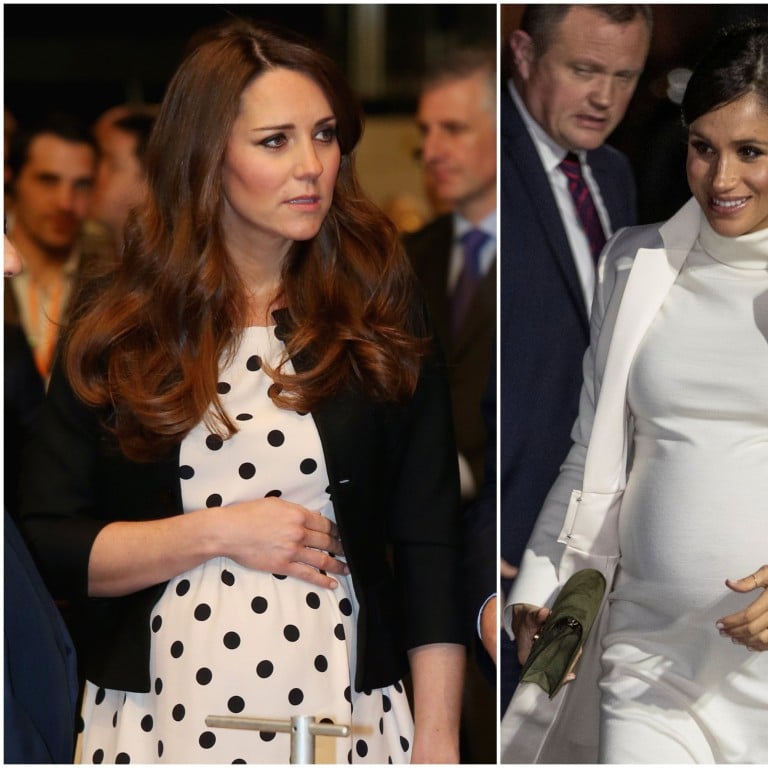 There's so much curiosity about the British royal family that every little detail grabs the world's attention. That curiosity is ratcheted up even further when it comes to royals with new babies on the way, so no wonder the family has a rule book for such occasions. So what are some of the restrictions expecting royal parents need to adhere to, and traditions they need to uphold? 
No cleavage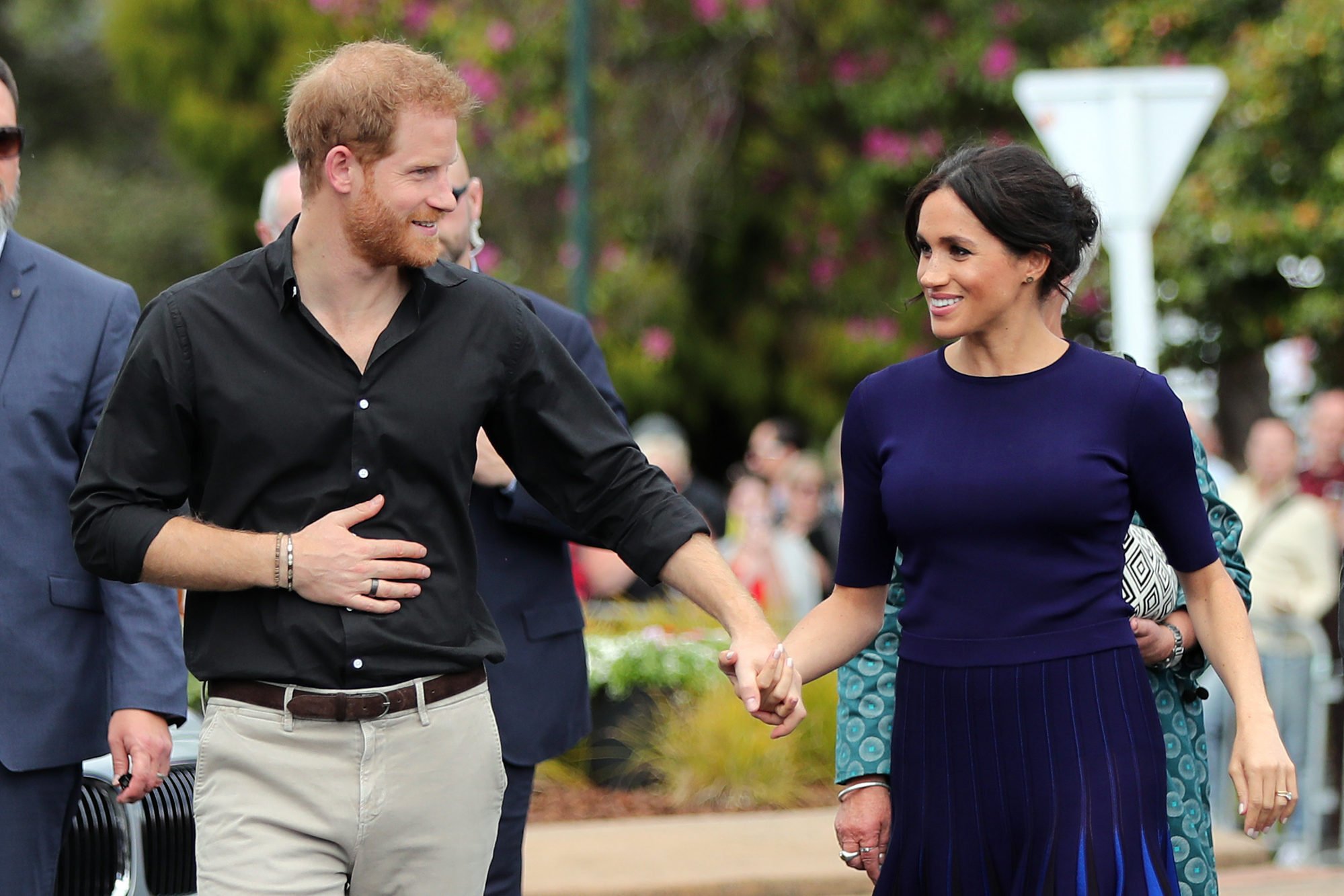 Showing cleavage is a strict no-no for royal women and that applies during pregnancy as well. This means a wardrobe of high necklines and demure coats for expecting royal mums.
Closed-toed shoes always 
Another common rule in the royal family is that of wearing closed-toed shoes. This applies to men and women, and even during pregnancy. Not the most ideal when you have swollen feet.
The post-birth photo outfit is a big deal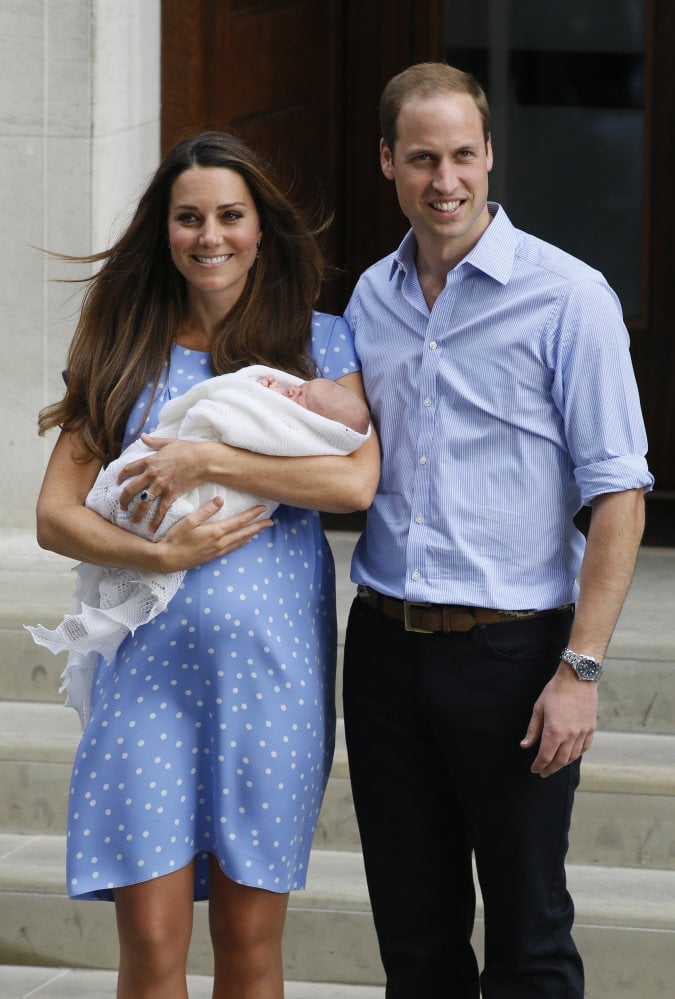 With literally every action, move and choice of colour under scrutiny, the post-birth photo is a big deal for the royal media. This usually takes place within hours of the birth and a lot of planning goes into the process.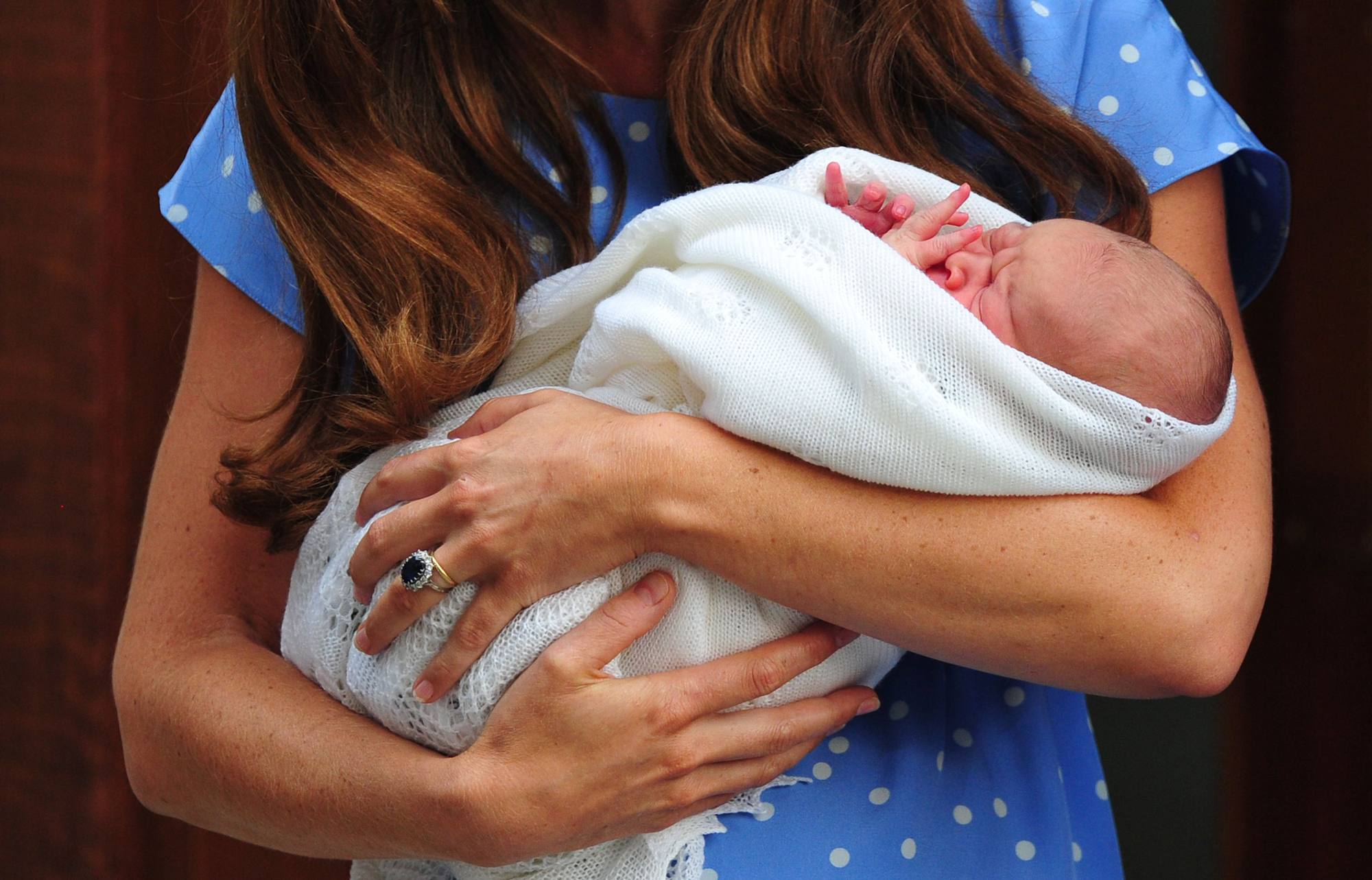 After Prince George's birth in 2013, Kate Middleton chose to wear a polka dot dress for the post-birth photo that was reminiscent of
Princess Diana's dress
that she wore after the birth of Prince William.
What the baby is wrapped in is a big deal as well
It's not just the royal mum's outfit that's under scrutiny, but the royal baby's wrap as well. In the case of
Archie Harrison
, the son of Prince Harry, Duke of Sussex, and Meghan, Duchess of Sussex, he was wrapped in a wool-knit baby shawl made by G.H. Hurt & Son. Kate and William chose the traditional English brand's blankets for their children too.
Royal babies need to be baptised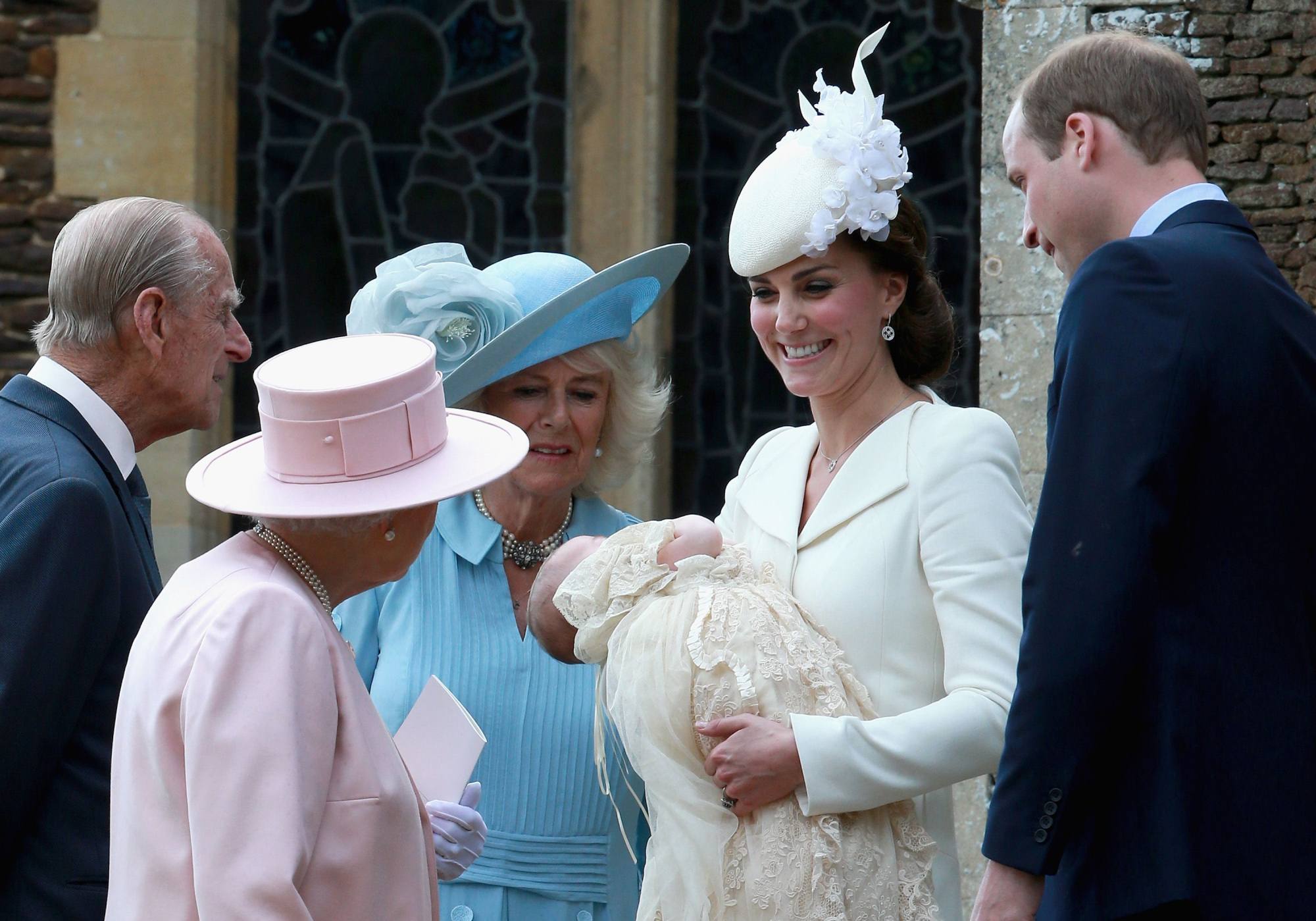 A royal baby needs to be christened, or baptised, as the queen is the head of the Church of England; they even have a special traditional gown that they wear. Some Christian denominations believe there is a difference between a christening and a baptism, but not so in the Church of England.
Royal babies always have an official surname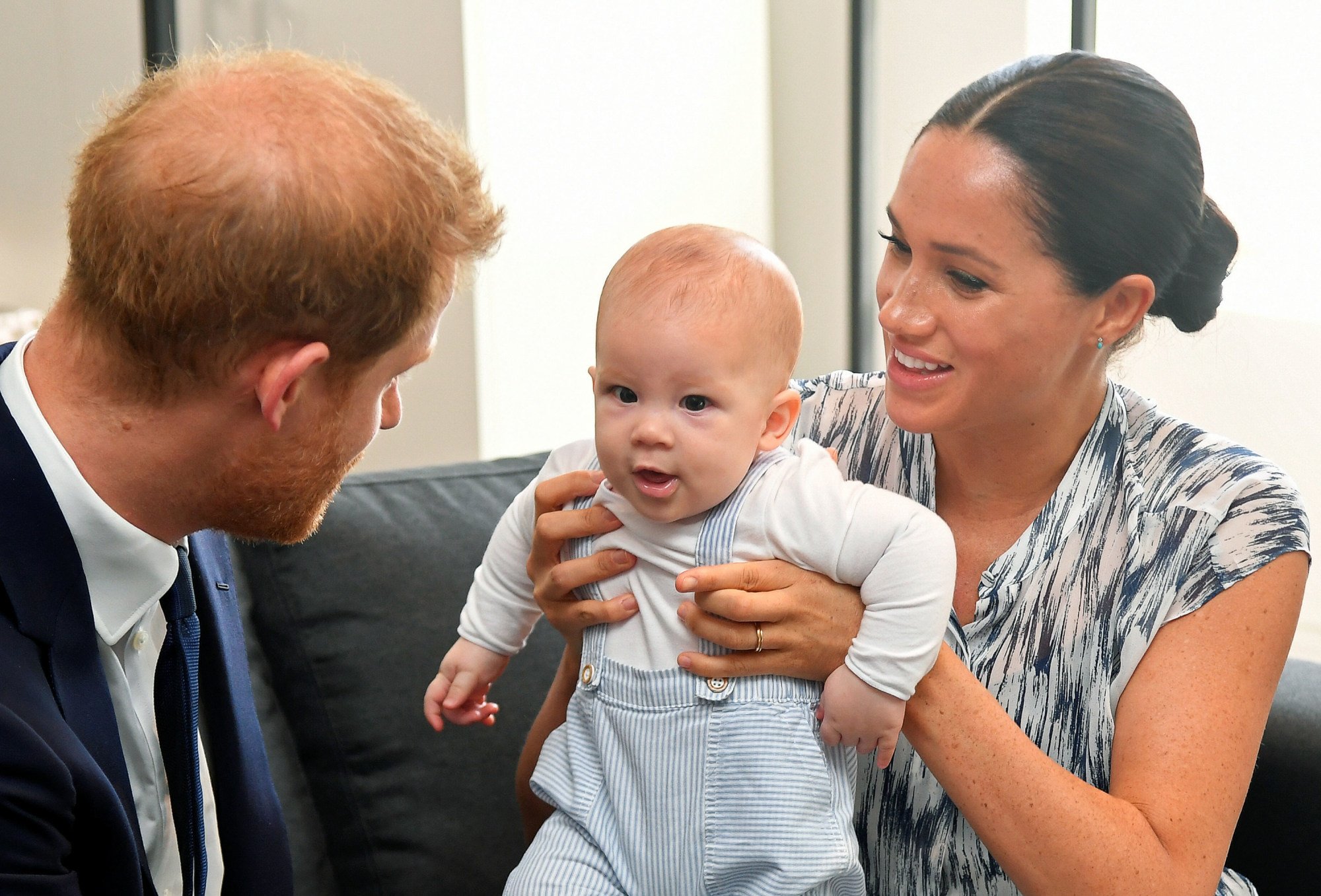 Before the early 20th century, royal babies did not have a last name at all, but were instead known by the name of the country they rule. Today, they have a last name chosen by their parents.
Will and Kate chose "Cambridge" as the last name for their children, while Harry and Meghan chose the surname "Mountbatten-Windsor" at the birth of their son Archie.
Only breastfeeding for royal babies
Breastfeeding is a long-standing royal tradition. Queen Elizabeth breastfed her children, which continued with Princess Diana, while Kate too reportedly breastfed her children. Of course, this is assuming there are no complications and that the parents don't have to resort to using milk formula.
Royal mums get maternity leave
Any royal title comes with its own sets of duties and responsibilities. During pregnancy, an expecting royal mum gets a break from this as part of her maternity leave, meaning she need not make the usual public appearances for a variable period of time.
Royal dads can take paternity leave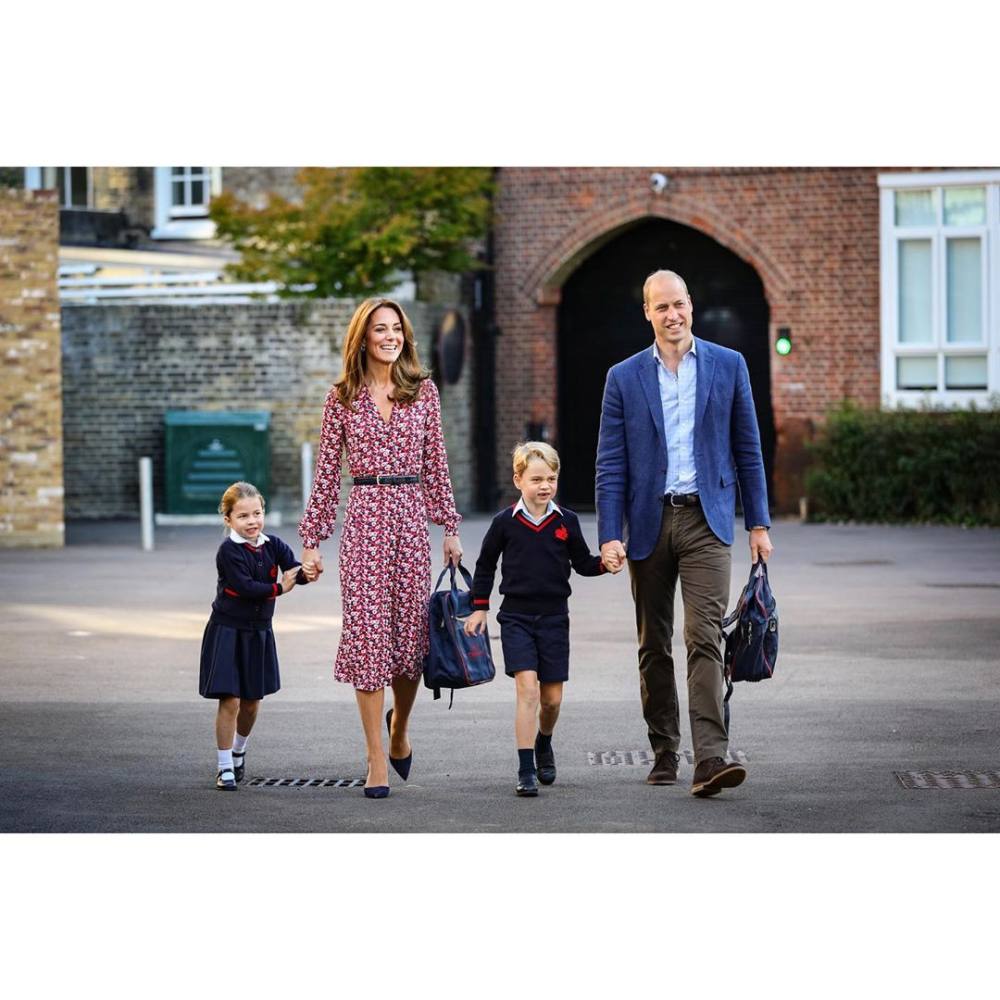 Royals now broadly follow common practice in Britain as a whole with up to six months of maternity leave and two weeks of paternity leave. But Prince William was the first royal dad to make use of it, as he took unpaid paternity leave from the Royal Air Force for the births of George and Charlotte.
Non-royal grandparents are allowed to be involved in the pregnancy
The most bizarre former royal tradition was that of the royal family not allowing non-royal grandparents to be a part of the pregnancy. Thankfully, the family has since come around to a more reasonable view.
Want more stories like this? Sign up here. Follow STYLE on  Facebook,  Instagram,  YouTube and  Twitter.

Kate Middleton wore a polka dot dress for her photo with Prince George in 2013, reminiscent of Princess Diana's dress after the birth of Prince William
William and Kate chose Cambridge as the last name for George, Charlotte and Louis, while Harry and Meghan chose Mountbatten-Windsor for Archie and Lilibet