How Meghan Markle and Kate Middleton paid tribute to Princess Diana with fashion: 7 times the duchesses of Sussex and Cambridge mirrored the Princess of Wales' sense of style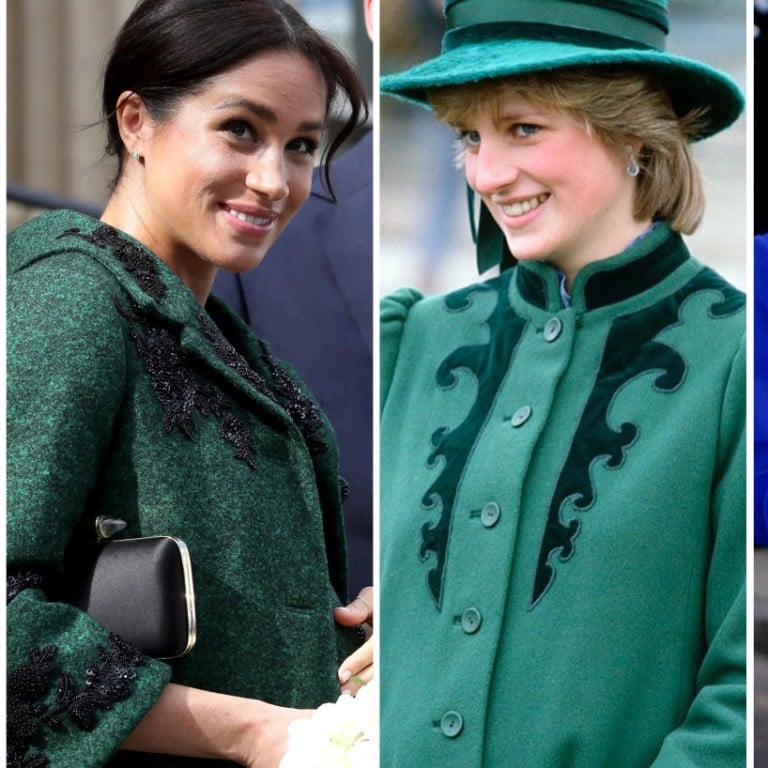 A statue commemorating the late Princess Diana will be revealed on July 1 – the date that would have been Diana's 60th birthday – in the Sunken Garden at Kensington Palace.
Due to the current Covid-19 situation and social distancing restrictions in the UK, Buckingham Palace announced that only a small group of attendees will witness the unveiling: Diana's sons, Princes William and Harry; the statue's sculptor, Ian Rank-Broadley; and garden designer Pip Morrison. It will also be the first time the
now allegedly estranged
brothers will convene after the funeral of
the late Prince Philip
in April.
The attendance of Diana's two would-be daughter-in-laws, Kate Middleton and Meghan Markle, has not been confirmed. Although neither was able to meet the late Princess of Wales, both Meghan and Kate have shown their respect to their late mother-in-law throughout the years, from statements in interviews to more subtle homages, such as the watches,
jewellery and fashion pieces they chose to wear
.
Despite living in different eras with different styles – think
Diana's recognisable 80s power fashion
to today's more modern and softened silhouettes – the two generations of style icons have shared some very similar looks over the years.
Be it coincidence or a deliberate homage, here's a look at when Kate and Meghan dressed just like Diana.
Meghan Markle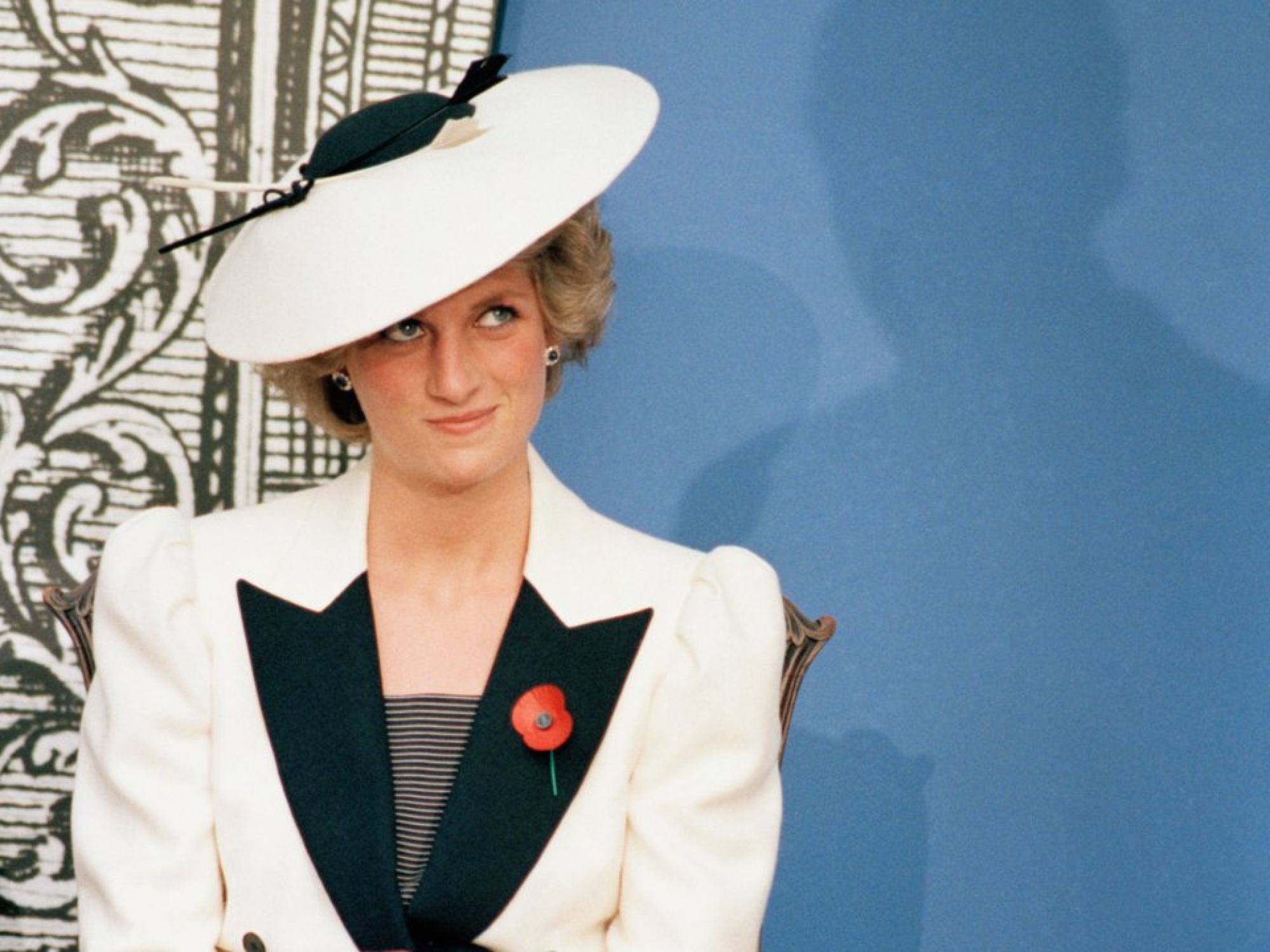 Diana wore this black and white saucer hat during a few occasions, including in 1986 when meeting Queen Sofia of Spain at Heathrow Airport in London.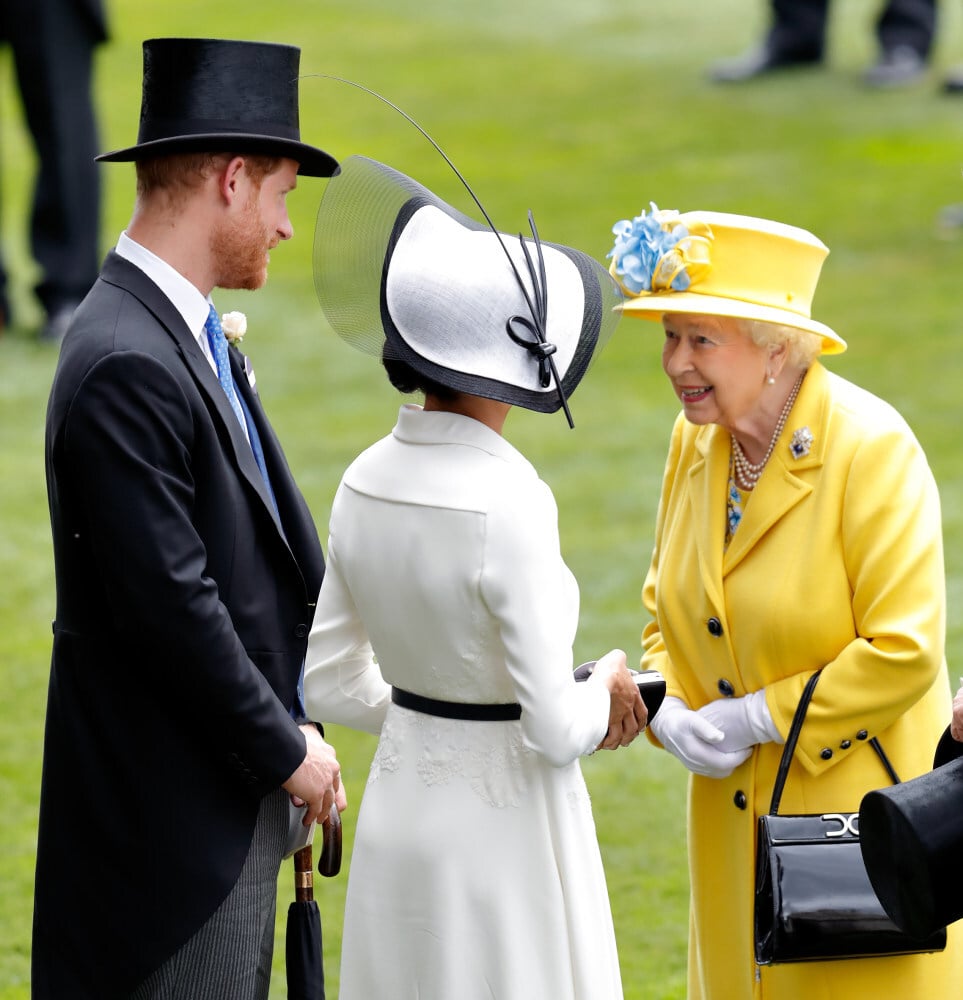 At Meghan's Royal Ascot debut, she wore a hat by millinery designer Philip Treacy – who is also one of Kate Middleton's favourite hat designers – which was reminiscent of Princess Diana's.
While attending the Diamond Ball in aid of schizophrenia at the Royal Lancaster Hotel in 1990, Princess Diana donned a sequinned dress by Catherine Walker. The dress was one of her favourite numbers and a piece she wore on multiple occasions.
This photo of Meghan at the Royal Albert Hall in 2019 was widely circulated after
her bombshell interview with Oprah Winfrey
, in which the former senior royal revealed that she confided suicidal thoughts to Prince Harry before the pictured event.
The photo "still haunts me", said Meghan during the interview. "We had to go to an official event. We had to go to this event at the Royal Albert Hall, and a friend said, 'I know you don't look at pictures, but oh my God, you guys look so great.'"
Concealing her struggles back then (
while pregnant with Archie
, to boot), Meghan was dressed up in a dazzling dark blue sequinned gown by French designer Roland Mouret, which bears a striking similarity to Diana's Diamond Ball gown.
During her visit to Bristol while pregnant with Prince William, Diana wore a green coat designed by Bellville Sassoon with darker green detailing, and a hat designed by milliner John Boyd.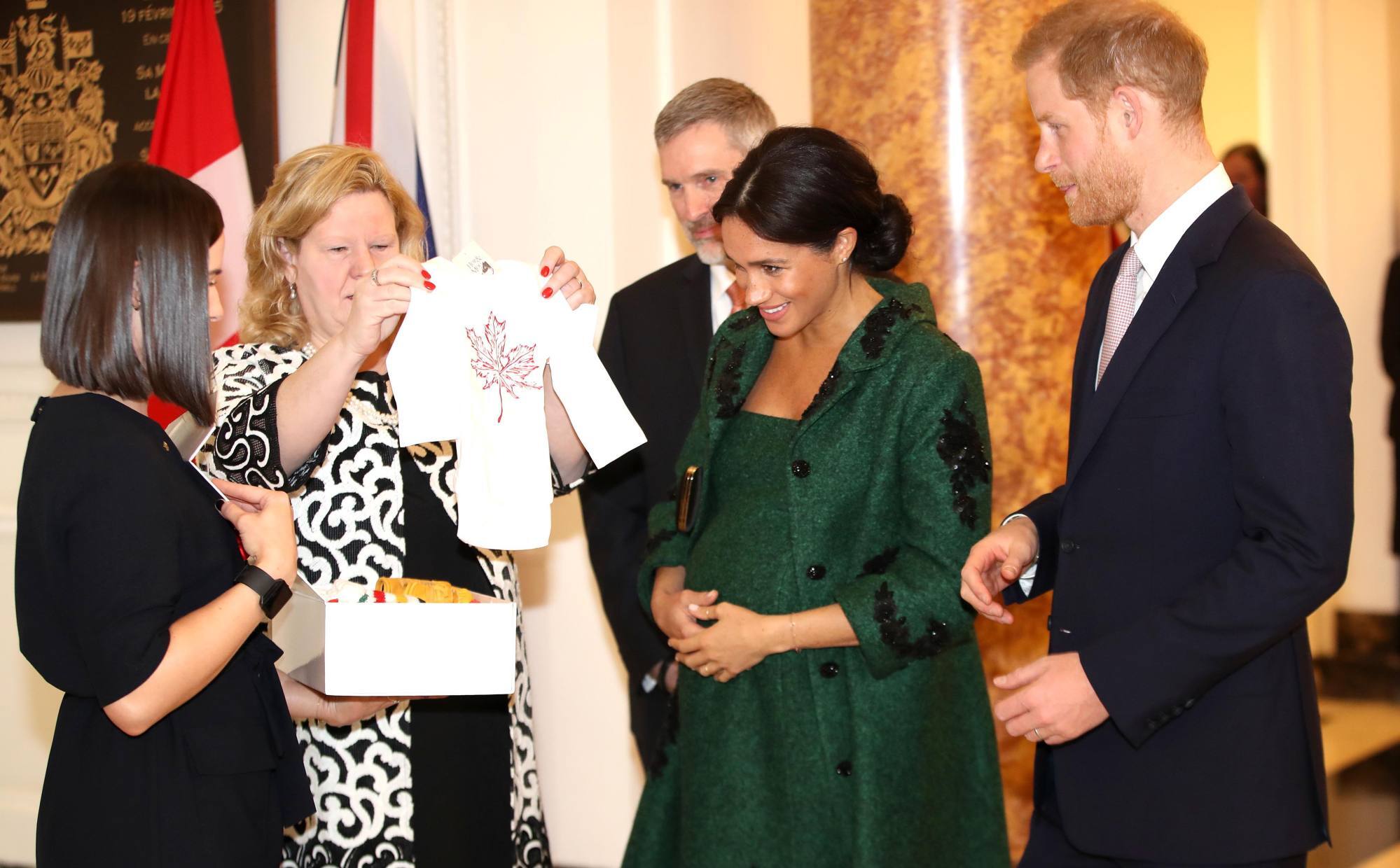 During a Commonwealth Day event when she was pregnant with Archie, Meghan chose a similar dark green wool coat by British designer Erdem with sequinned black flowers.
When Meghan visited the town of Birkenhead, Merseyside in England with Prince Harry in 2019, she repped two Canadian brands: a red coat from Sentaler on top of the purple Babaton dress by Aritzia – quite an unusual colour combination.
But she wasn't the first royal to wear such a palette. Just look back at Princess Diana's outfit when she visited India in 1992, standing in front of the Taj Mahal for her famous solo portrait.
Kate Middleton
In 1984, Princess Diana posed with Prince Charles in front of St Mary's Hospital with newborn Prince Harry wearing a combo of red and white fashion.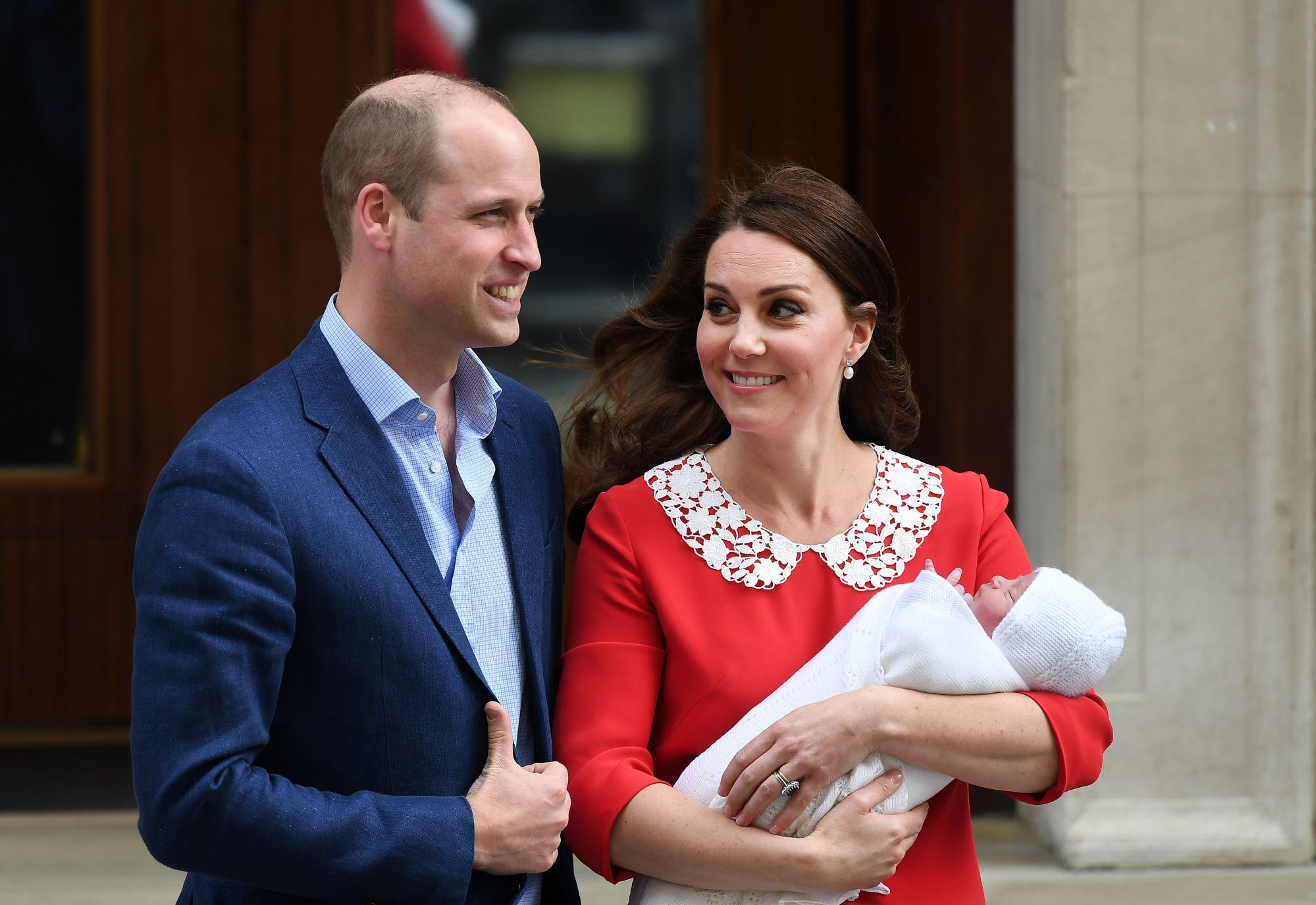 Kate Middleton gave birth to her third child and second son Prince Louis at the same hospital in 2018. She sported a red outfit with a white lace Peter Pan collar by British fashion designer Jenny Packham – which was notably similar to Diana's 1984 look. A sweet and subtle tribute by Kate, perhaps?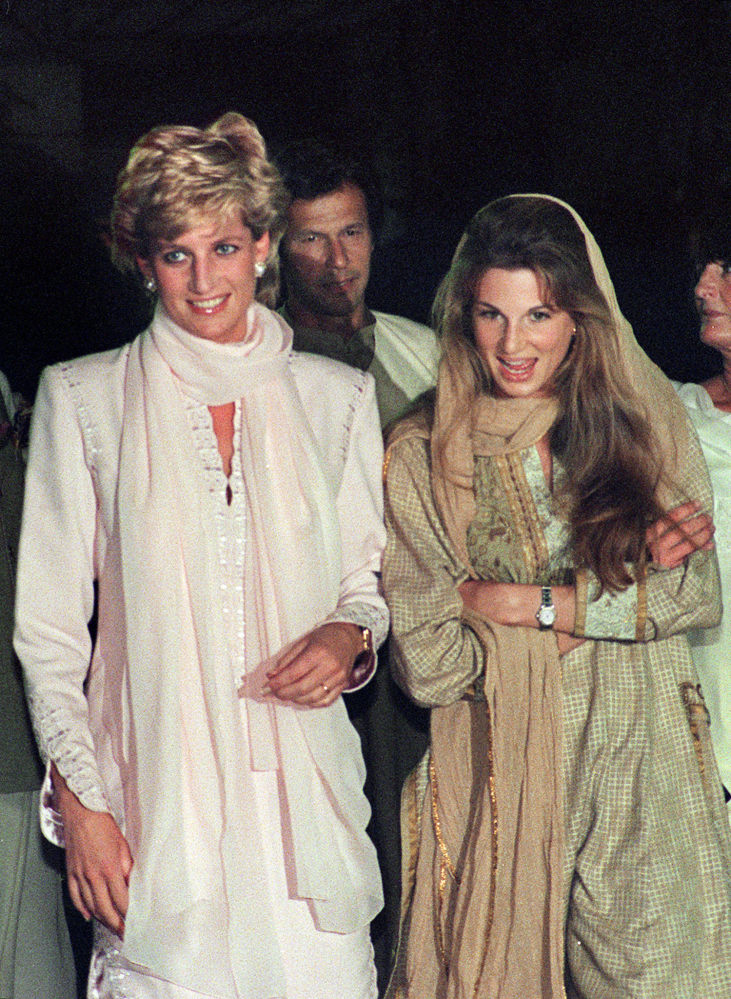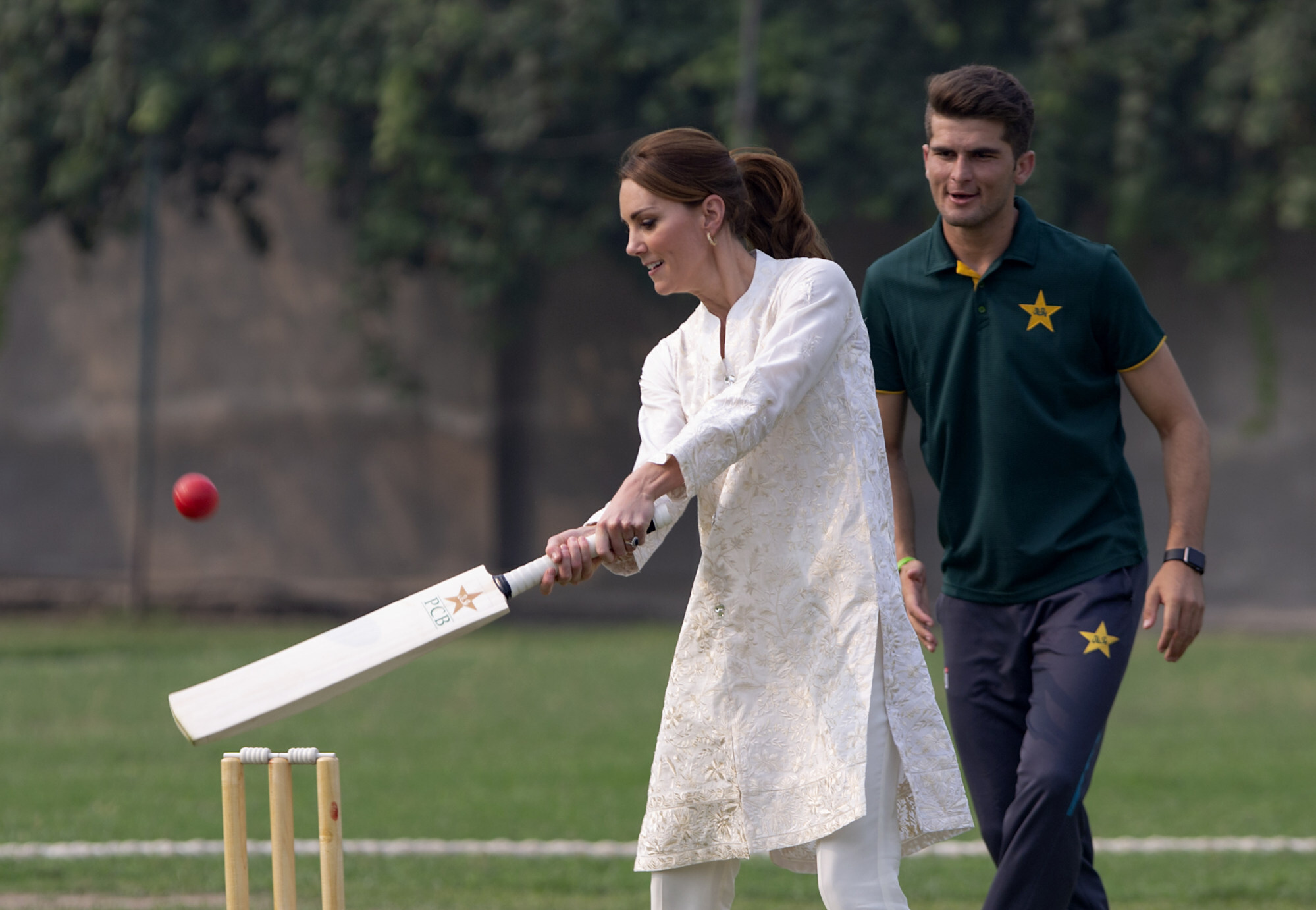 Both Diana and Kate went for white-on-white fashion with local cultural motifs for their visits to Pakistan, in 1996 and 2019 respectively.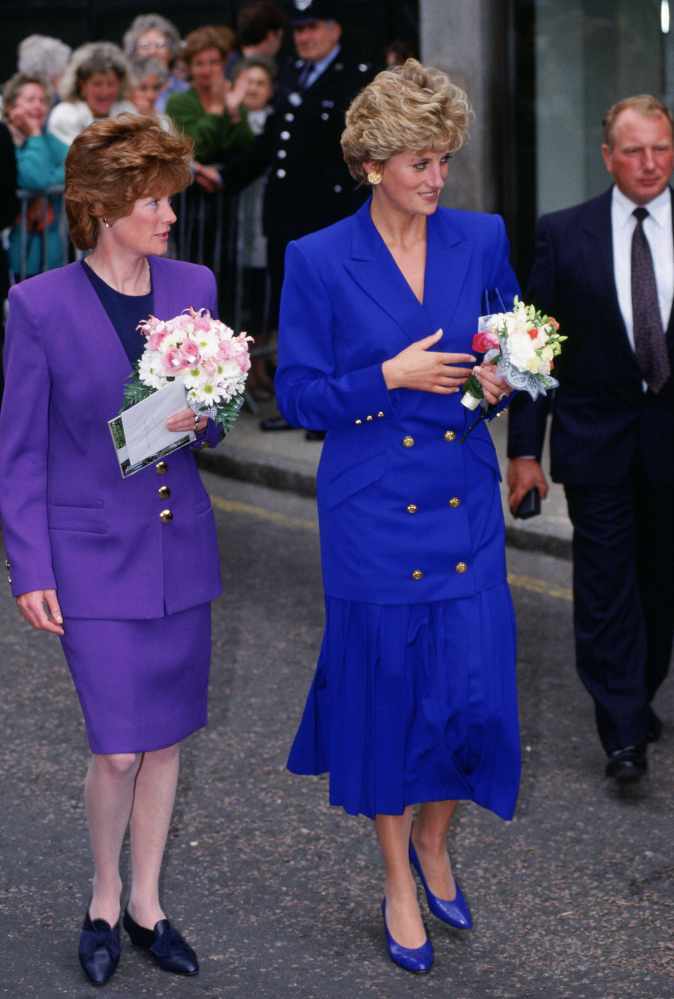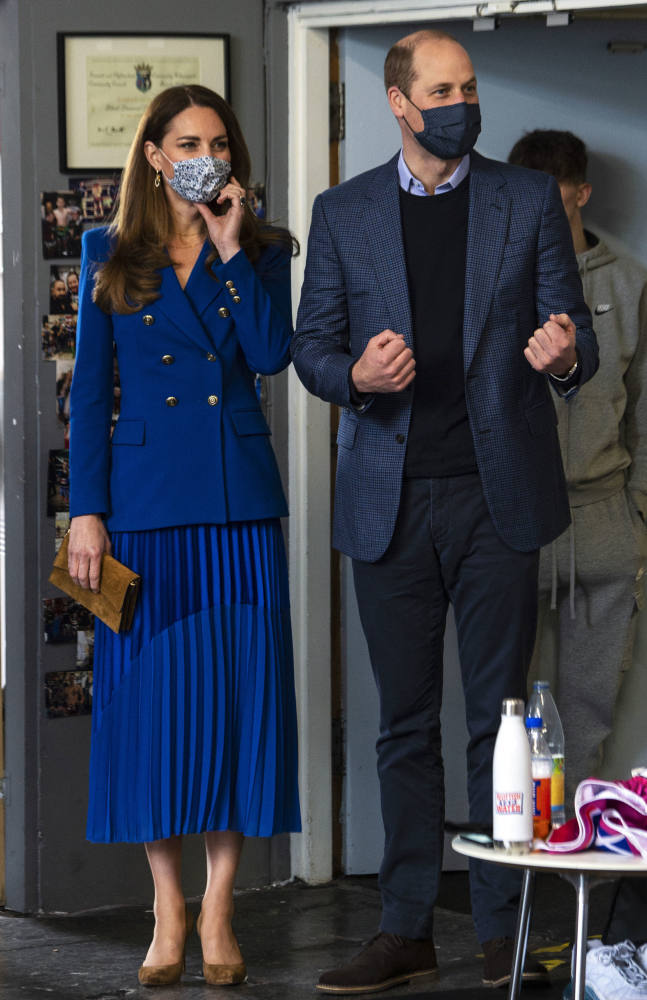 Kate joined Prince William for
a visit to Scotland in May this year
, wearing a double-breasted Zara jacket and pleated dress from British brand Hope Fashion. Her outfit mirrored Prince Diana's electric blue look from back in 1992.
If you are having suicidal thoughts, or you know someone who is, help is available. For Hong Kong, dial +852 2896 0000 for The Samaritans or +852 2382 0000 for Suicide Prevention Services. In the US, call The National Suicide Prevention Lifeline on +1 800 273 8255. For a list of other nations' helplines, see
this page.

For an event at Royal Albert Hall – mentioned in her bombshell Oprah Winfrey interview – Meghan wore a sequinned dress reminiscent of Diana's Diamond Ball look
A statue of Diana will be unveiled at Kensington Palace on July 1 in a ceremony that will reunite brothers Prince William and Prince Harry