Meet 'fast and furious' Sha'Carri Richardson, the would-be Tokyo Olympics sprinter hopeful suspended for cannabis use and compared to Florence 'Flo-Jo' Griffith Joyner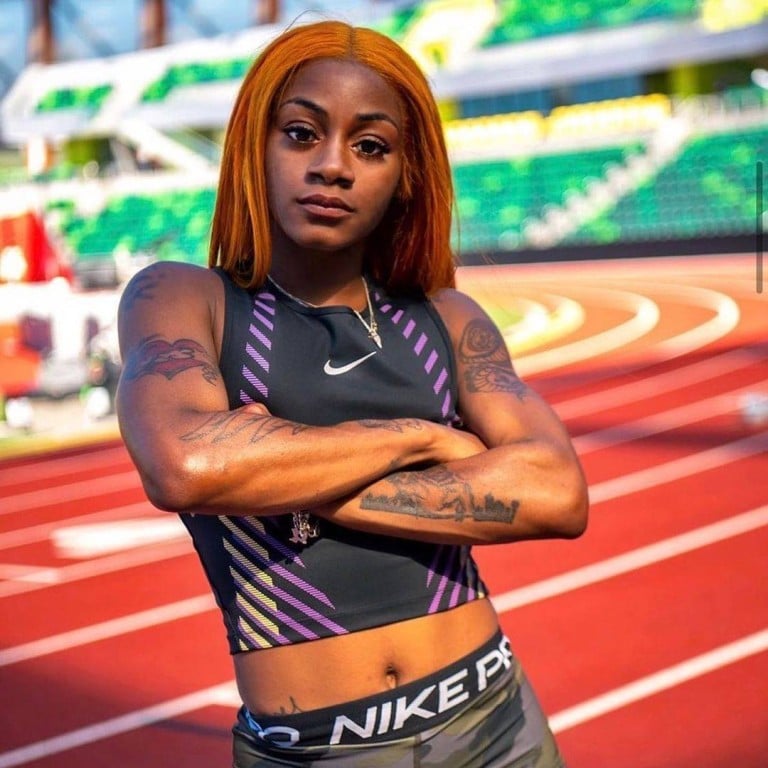 Sha'Carri Richardson, 21, was that girl: a favourite for the Olympic gold in the women's 100 metres, 25 years since the last time anyone in a US vest won it. She was the embodiment of the American dream with her flaming orange hair, soaring to the finish line at the US Olympic Trials last month, leaving the competition behind in the dust as she clocked 10.86 seconds to qualify. Her PB of 10.72 makes her sixth fastest woman of all time.
But the dream ended with a rude awakening with Richardson's one-month suspension for a positive cannabis test. It's a big blow to sports fans who lose the chance to see the sprinter they fell in love with – not just for her impressive speed, but also for her "fast and furious" style.
But what is she like off the track?
She failed her drug test because she was grieving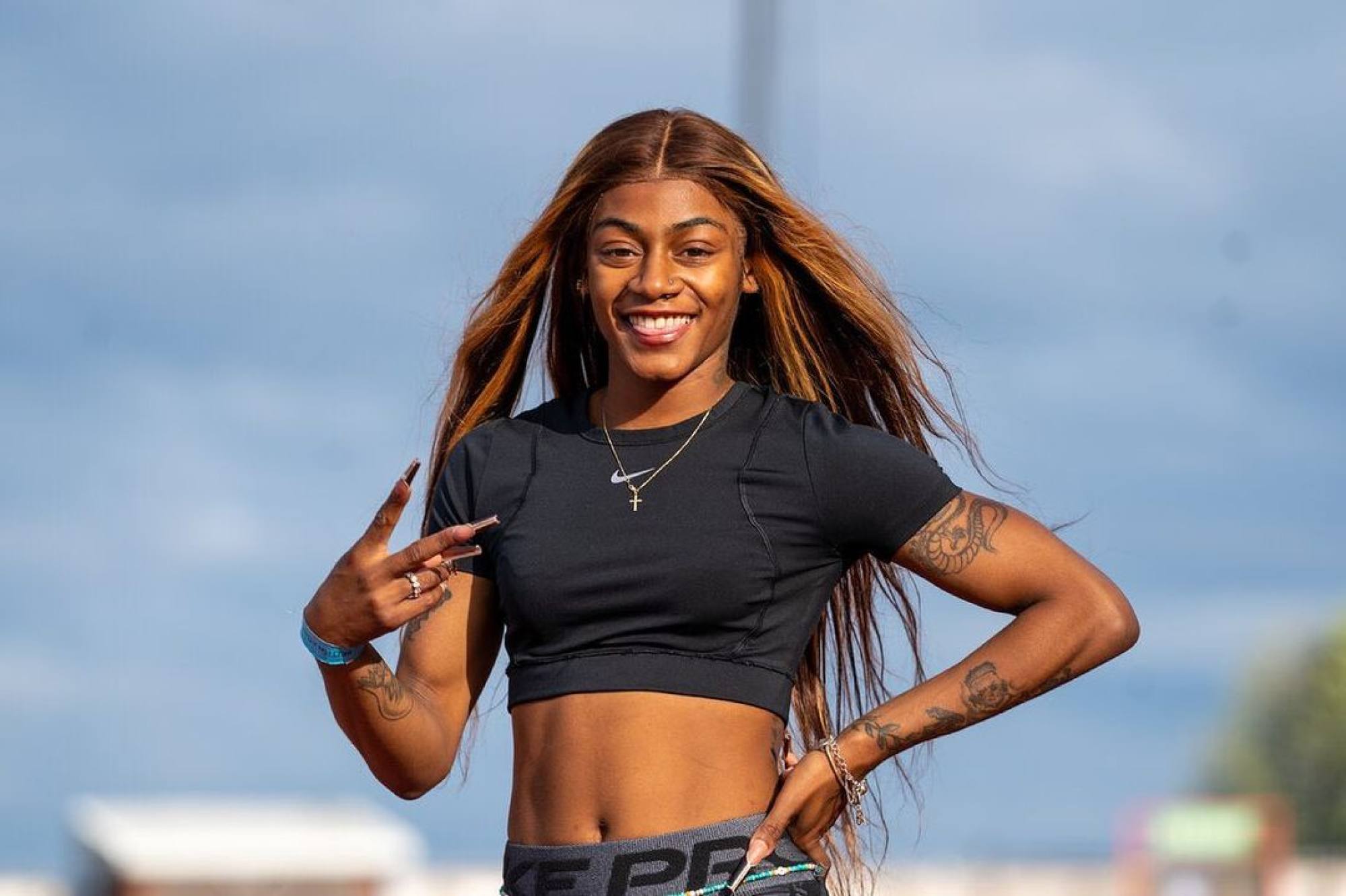 Speaking to an NBC reporter after her win at the trials on June 19, she revealed that her biological mother had died the week before. Subsequently she failed a drug test, meaning she is now banned for a month, ending her dream of chasing an individual gold at the
Tokyo Olympics
. She admitted she had smoked, revealing that it was a way of coping with the loss of her mother on NBC's
Today
show.
"In some type of way, I was trying to hide my pain," she said. "Don't judge me because I am human. I'm you. I just happen to run a little faster."
Her grandmother is her "heart"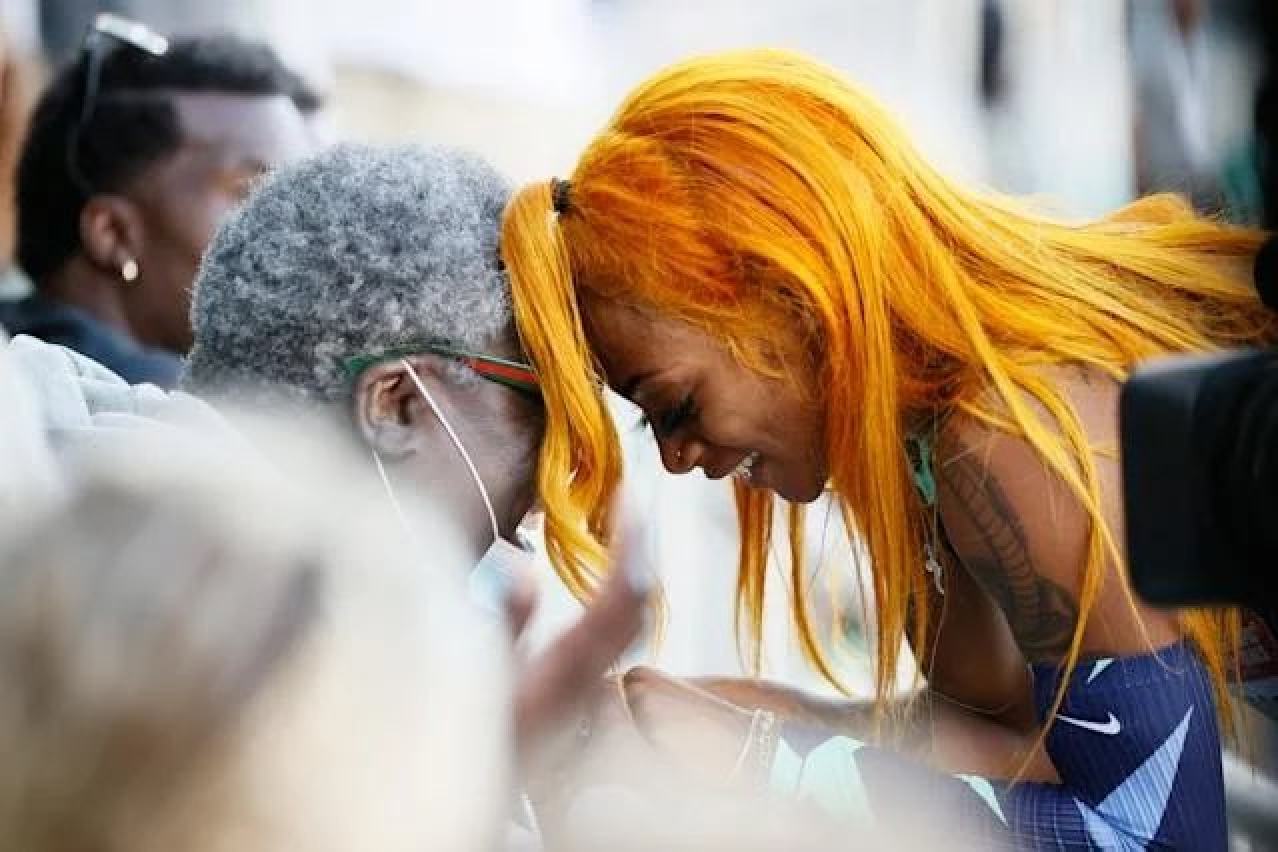 That was what Richardson told USA Today after she ran to her grandmother in the crowd to give her a hug after her win at the US Olympic Trials. She also called her grandmother "her superwoman", as it was her who stepped in, along with her aunt, after her mother abandoned her as a child.
She has an eye-catching sense of style
Richardson has been compared to Florence Griffith Joyner, nicknamed "Flo-Jo", a US track and field athlete and the fastest woman of all time, who was also known for her long hair and nails.
Richardson loves to express herself through her style, and has dyed her hair and had long nails since high school.
"I'm not trying to be the next Flo-Jo, but the one and only Sha'Carri Richardson," she told D Magazine, a monthly based in her hometown Dallas. Her ever-changing hair colour, long eyelashes and acrylic nails are her way "to let the world know I'm that girl", she told NBC.
Her style influences her mood too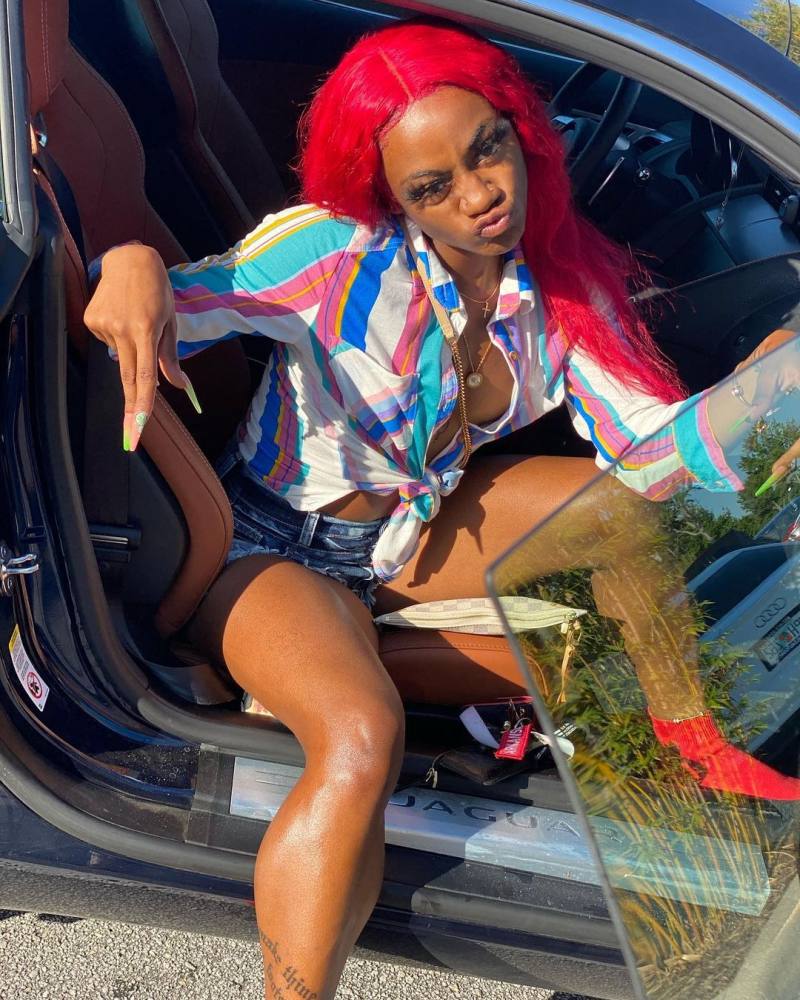 She changes hair colour like other girls change their clothes, basing her choice on how she wants to feel, according to the Olympics' official website. She says red puts her in a dominating mood, black calms her down when she feels overwhelmed, and blonde is for when she is going home to Texas, or when she's away and wants to feel like home.
The fiery orange she wore for the US trials was chosen by her girlfriend because it's "loud", "vibrant" and "made a statement", Richardson told The Washington Post.
She's a member of the LGBTQ+ community
After that race, she thanked her girlfriend for helping her make her statement. She also mentions her girlfriend on social media. But her partner's identity and the details of their relationship are kept just between them.
She came out as bisexual in a tweet in 2015, and last month she also posted a rainbow emoji in another tweet.
She has a dragon tattoo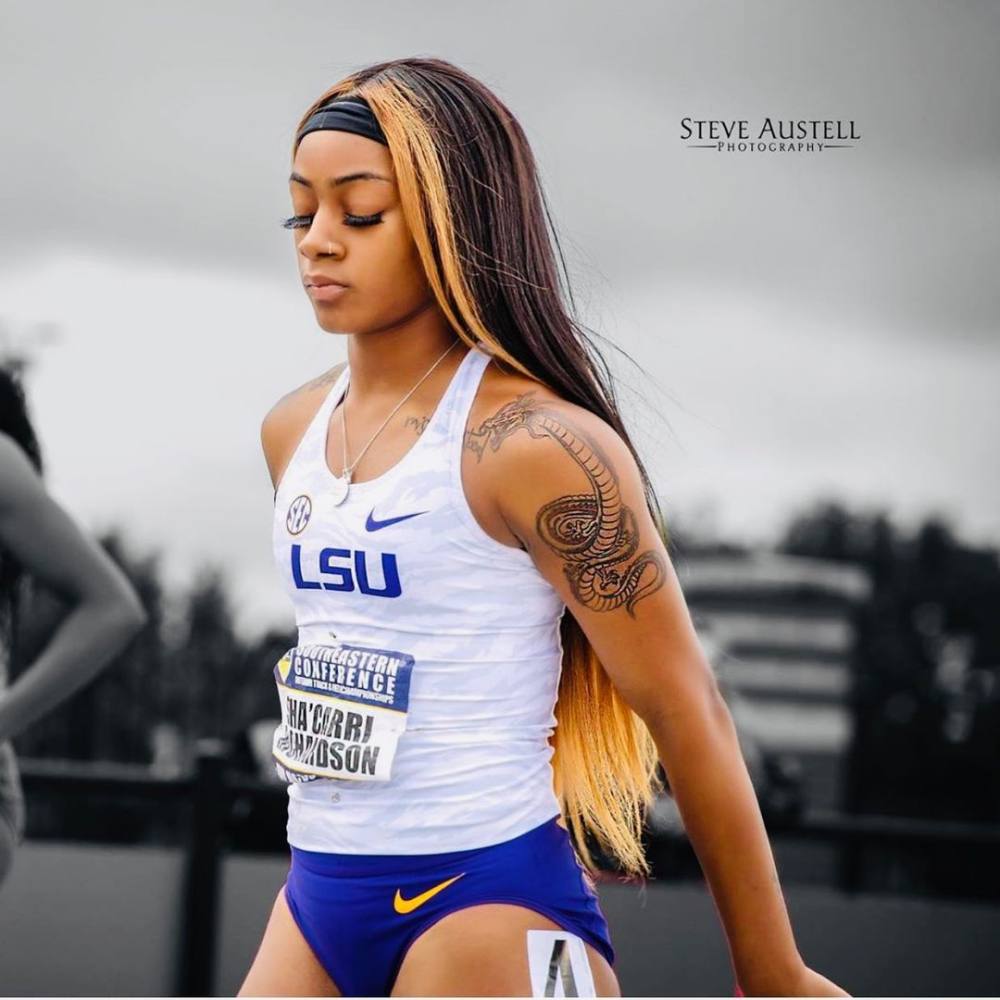 Richardson has a number of tattoos, her favourite being a dragon on her left shoulder. "The dragon is misunderstood. It's seen as evil and destructive and everything. But the meaning of my dragon is fortune, authority and good luck," she told LetsRun.com. "I feel like me and the dragon are the same, we're misunderstood."
Want more stories like this? Sign up here. Follow STYLE on Facebook, Instagram, YouTube and Twitter.

She won the US Olympic Trials 100 metres in 10.86 seconds and her PB of 10.72 makes her sixth fastest woman of all time
She changes her hair colour to suit her mood – blonde reminds her of her hometown Dallas – and showed her LGBT pride with a rainbow emoji tweet last month