Inside Lady Kitty Spencer's big royal wedding to Michael Lewis: Prince William and Harry's cousin tied the knot in a knockout Dolce & Gabbana gown – everything you need to know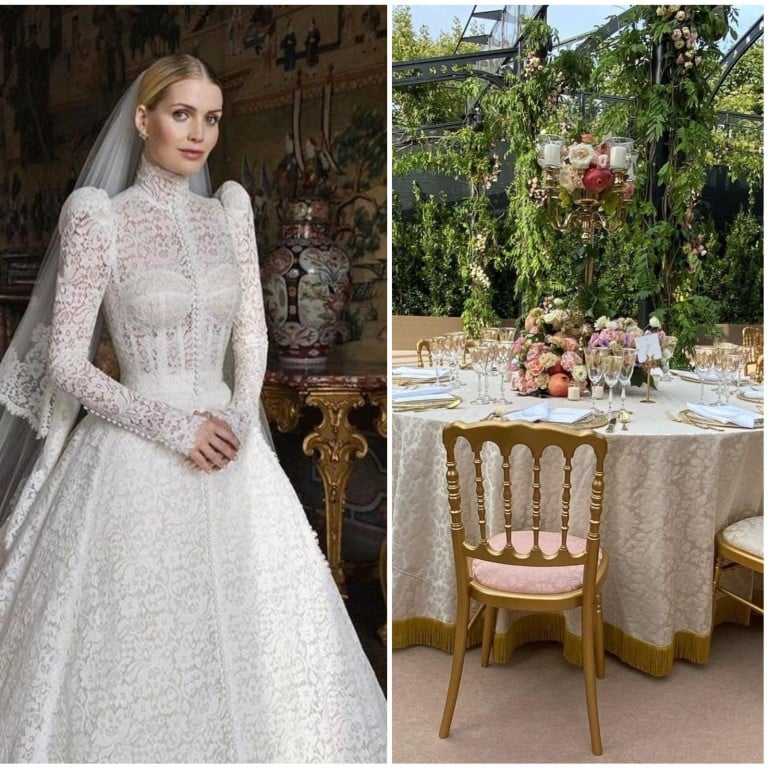 #ICYMI: Lady Kitty Spencer, cousin to Princes Harry and William, married her millionaire businessman fiancé Michael Lewis in a ceremony in Rome on Saturday. Lewis is the chairman of South African fashion giant, the Foschini Group.
Spencer, 30, and Lewis, 62, dated for more than two years after reportedly meeting through a mutual friend. Spencer moved into Lewis's US$26 million London mansion in 2020 and has previously spoken about
redecorating it during the Covid-19 pandemic
.
So how did their nuptials go down, and just how OTT were they?
An Italian extravaganza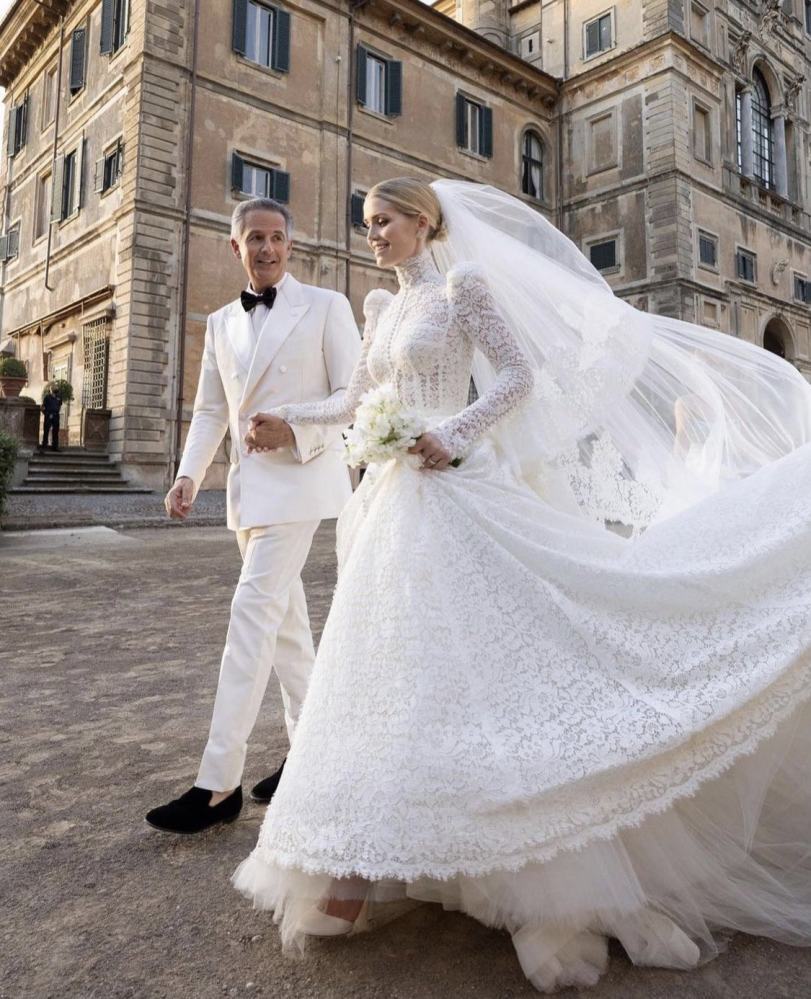 After their wedding reportedly got postponed last year because of Covid-19 and travel restrictions, the couple finally exchanged their vows during over the golden hour of sunset at the Villa Aldobrandini in Rome. Kitty's father, Earl Charles Spencer (
brother of the late Princess Diana
) attended the wedding along with Kitty's twin sisters, Eliza and Amelia, and her brothers Louis and Samuel. Kitty's mother, former British model Victoria Aitken, was also there.
Harper's Bazaar reported that celebrity guests included Pixie Lott, Idris Elba and Made in Chelsea's Mark-Francis Vandelli.
The details
Kitty's brothers, Louis Spencer and Samuel Aitken, walked her down the aisle after a reported injury meant her father could not do the honours, according to Hello magazine.
Pink and white flowers filled massive vases on the pathway to the palace as guests made their way in. Of course, expensive wine and champagne was ordered for the big day too.
After the ceremony, Mr and Mrs Lewis stood on a podium and waved at their friends and family who were in attendance.
After exchanging vows, guests were treated to a fireworks display, reported Harper's Bazaar.
The venue, Villa Aldobrandini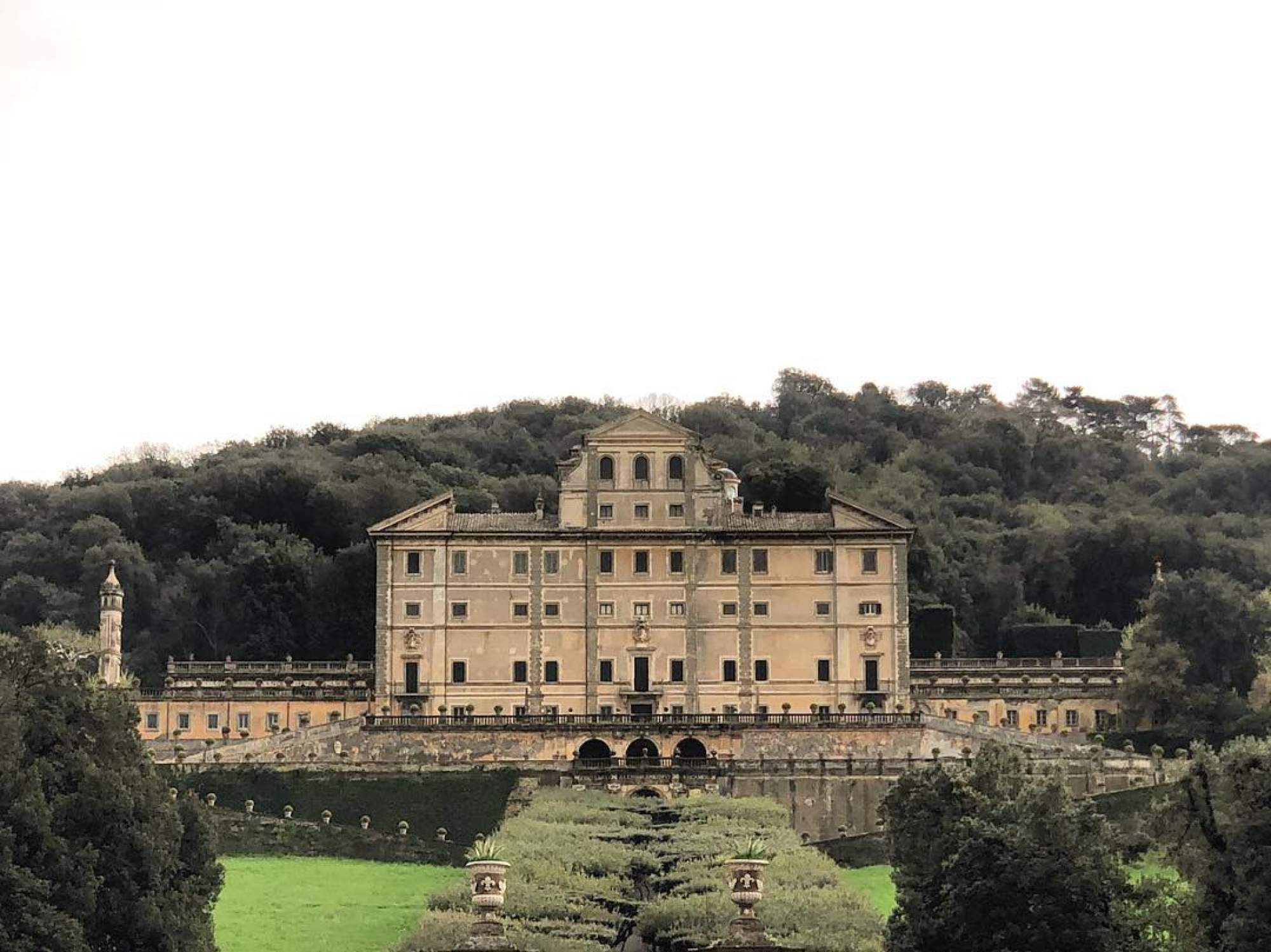 The villa shows Rome at its best and offers guests incredible views of the Italian city. According to Garden Visit, the event venue is a palace constructed in the early Italian baroque style. The garden, which was laid out from 1598 to 1603, has a "water theatre" filled with statues and fountains. Tours are available, and the palace is considered a major tourist attraction. It is known for its ancient marbles, paintings and 17th century hanging garden.
The gown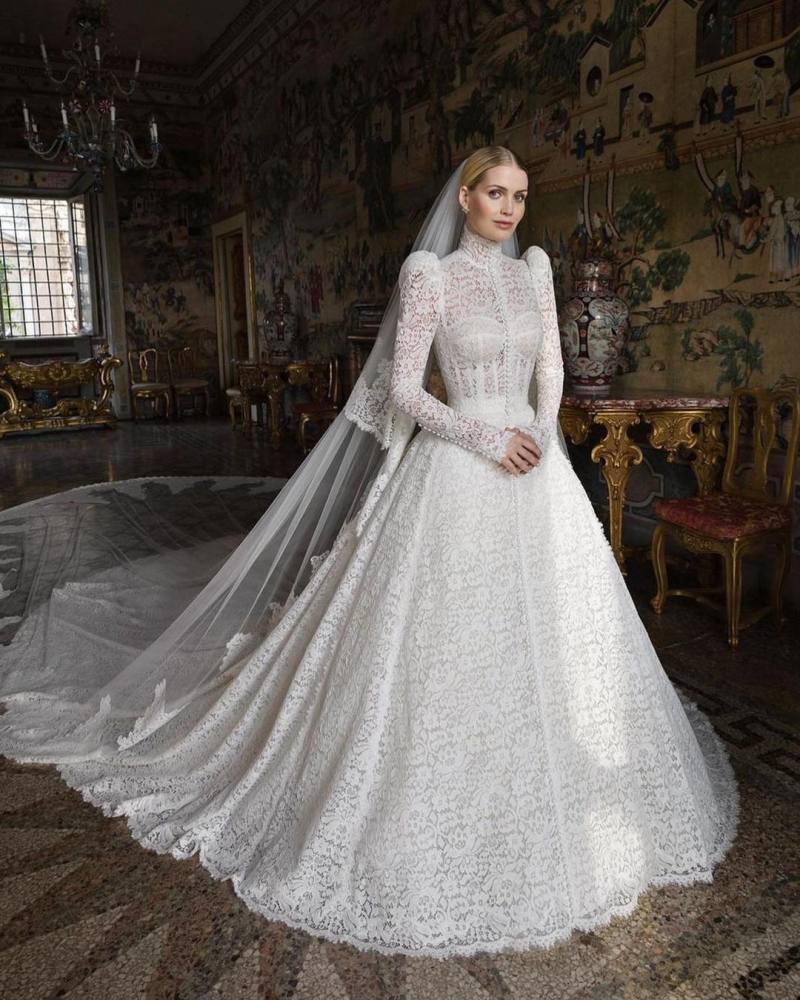 Kitty wore a bespoke Dolce & Gabbana Alta Moda wedding dress for her big day. The dress was Victorian era-inspired and made from white lace with a high neck, long sleeves and a corseted bodice. According to reports, the dress took six months to create, with Kitty having just four fittings. The dramatic full lace skirt leads into a long train and cathedral-length veil.
Although Kitty decided not to wear the Spencer tiara
that her mother wore on her wedding day
, Gabbana said she stayed true to herself: "Lady Kitty Spencer is a girl who is very respectful of her origins, so she certainly started from her Englishness, her memories, her childhood and the traditions of her country. Then, she also let herself be carried away by her passions and her refined and elegant taste."
The different looks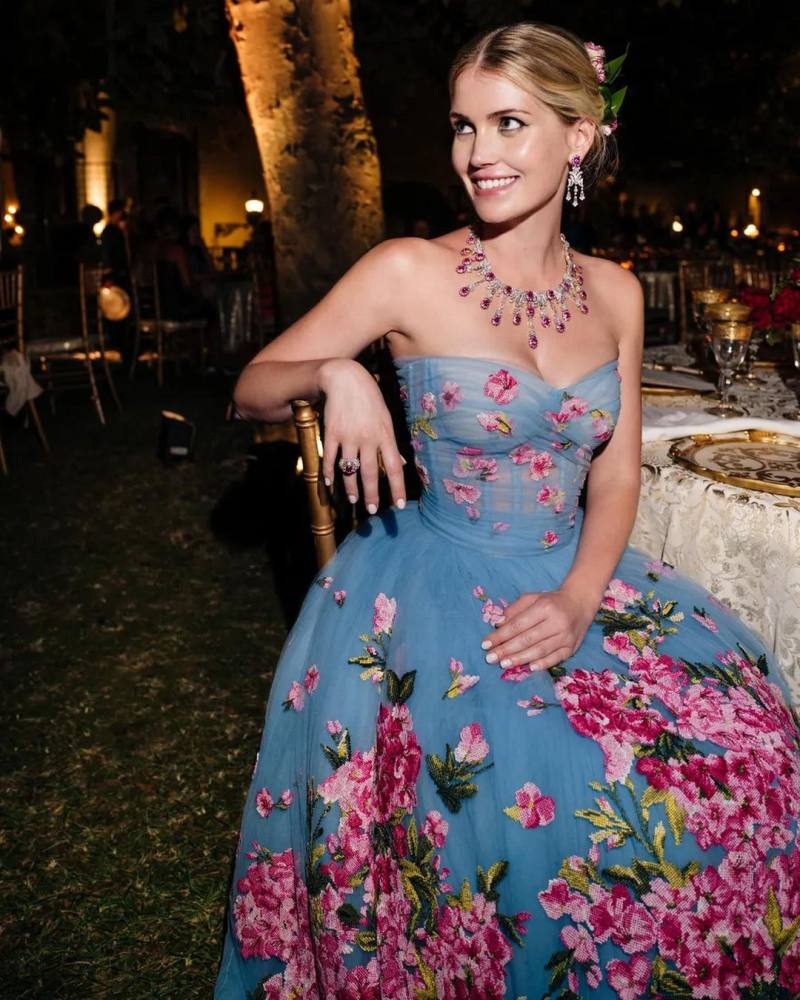 A Dolce & Gabbana ambassador, Kitty asked Stefano Gabbana and Domenico Dolce to create five more bridal looks for her luxury Italian wedding.
After the ceremony, she changed into a hand-painted silk gown with crystal embellishments, reported Elle. In the evening, she went more casual, opting for a cocktail dress with silver and gold beads.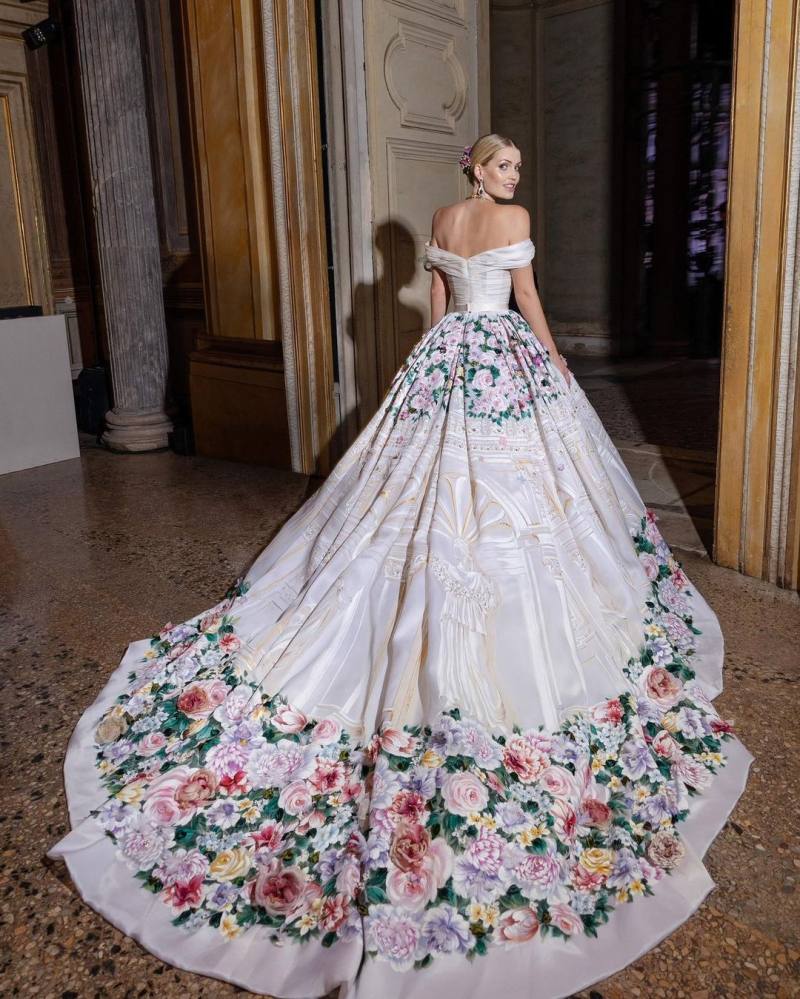 The night before, she wore a baby blue tulle gown with stitched flowers and the day after her wedding, she wore a Mikado silk dress, according to Elle.
The lead-up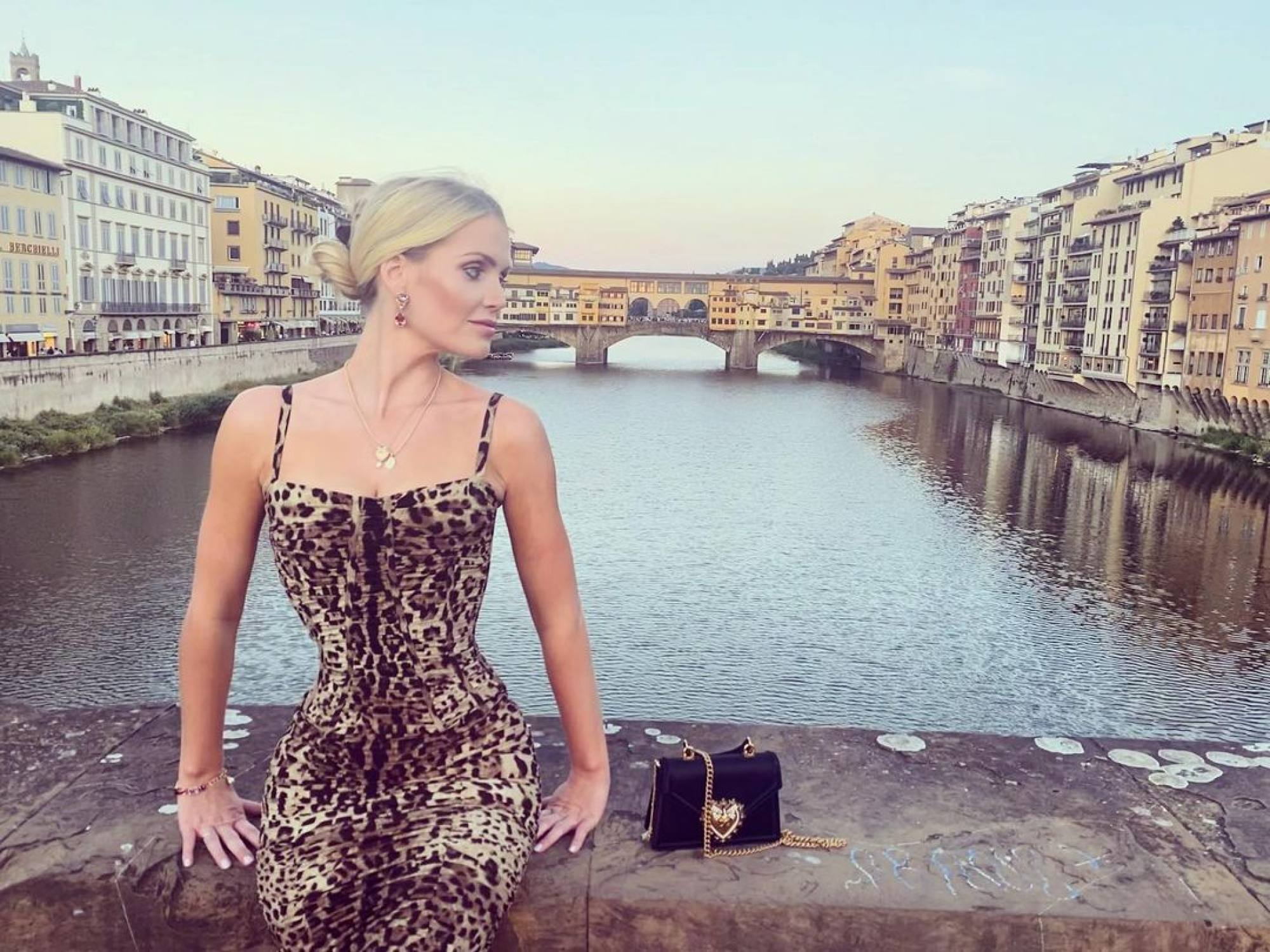 All eyes were on Kitty and her pals in the lead-up to the big day as they hinted at the upcoming celebrations on their Instagram accounts. She had a hen night in Florence with her friends before they left to get ready for the wedding.
On the night before the wedding, the couple hosted a dinner at the Galleria del Cardinale, reported Hello.
Want more stories like this? Sign up here. Follow STYLE on Facebook, Instagram, YouTube and Twitter.

The late Princess Diana's niece originally planned her wedding to her millionaire fiancé for 2020, but it was delayed by Covid-19 and travel restrictions
She wore six bridal looks to her nuptials, which were attended by stars Idris Elba and Pixie Lott, and her parents Earl Charles Spencer and Victoria Aitken