Inside Conor McGregor's US$3.6 million Lamborghini superyacht – check out the 'Supercar of the Sea' with its sleek design and uber-luxury interiors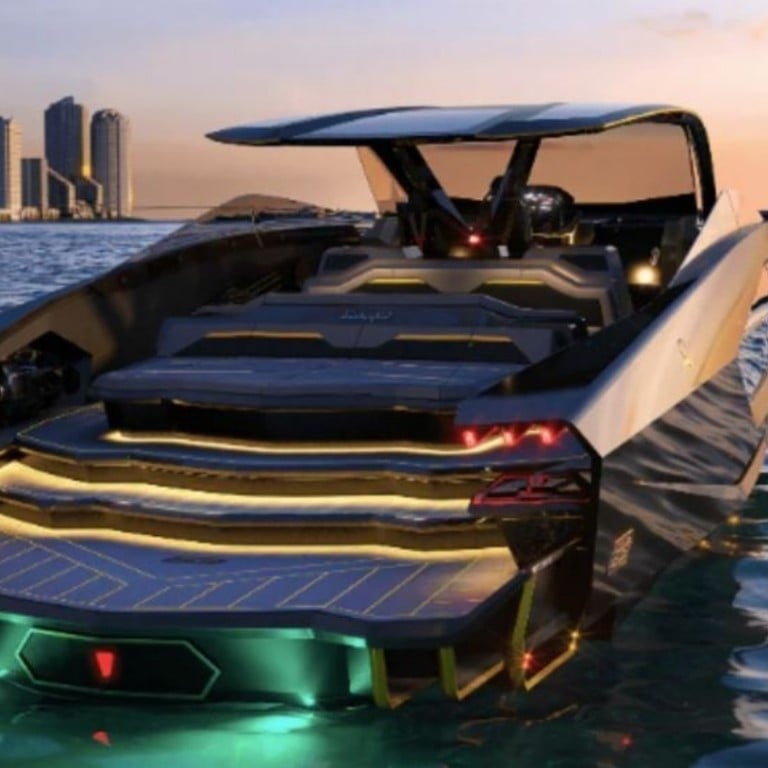 Conor McGregor is well known for
flashing his hard-earned wealth around
. The UFC icon has spoken openly about being broke in the past, which only makes him more loudly enjoy the fruits of his success today. Some of his more expensive purchases include a Lamborghini Aventador Roadster, McLaren 650S, Rolls-Royce Ghost and Bentley Continental GT. So when
you've got all the luxury cars handled
, you turn to the ocean.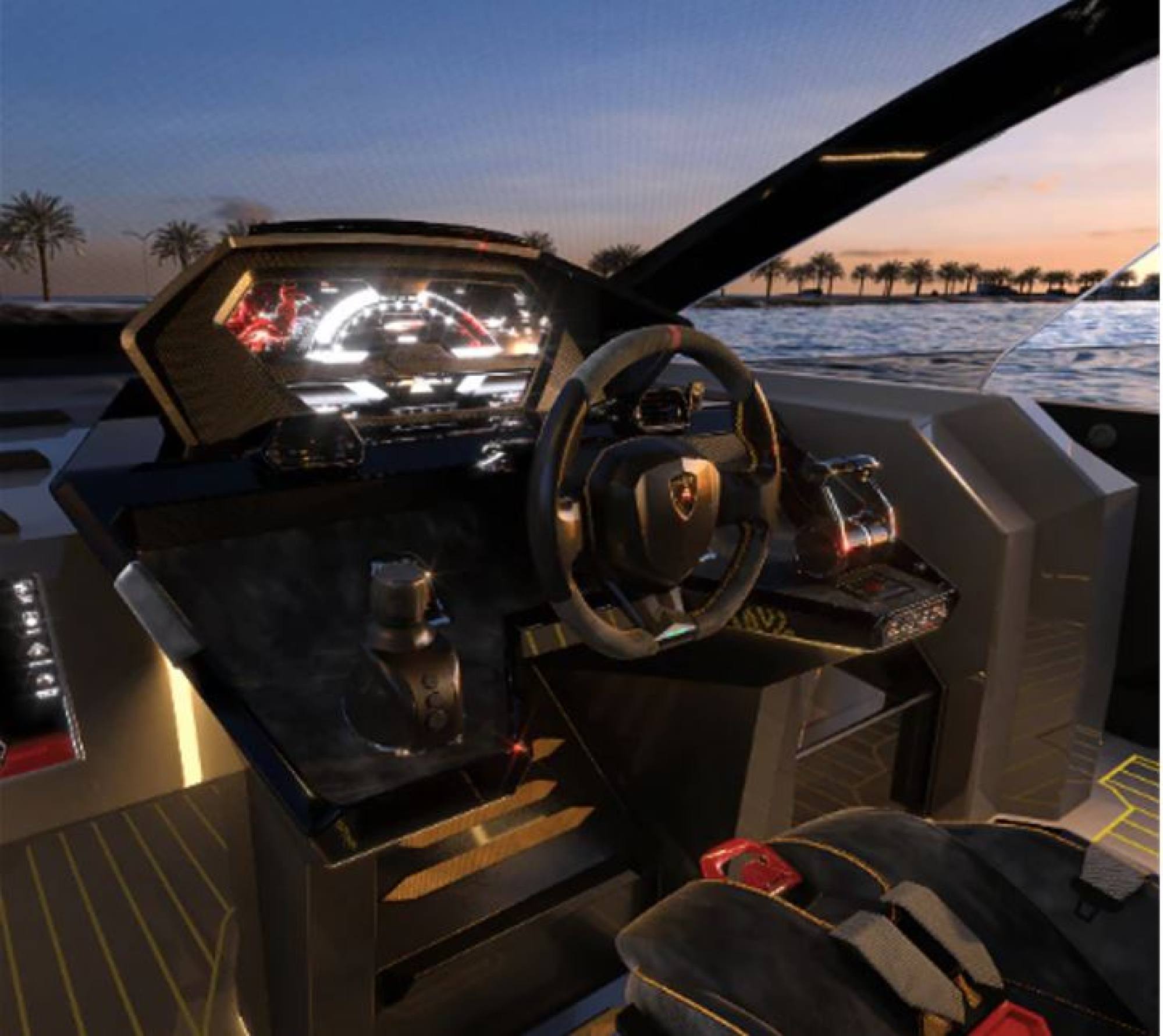 This isn't just any yacht, mind you. It's a Tecnomar for Lamborghini 63 and has impressive specs that not only replicate the power of the beasts on the road, but is also inspired by their class in its exterior chic.
Here's what you need to know about the MMA fighter's new ride.
The specs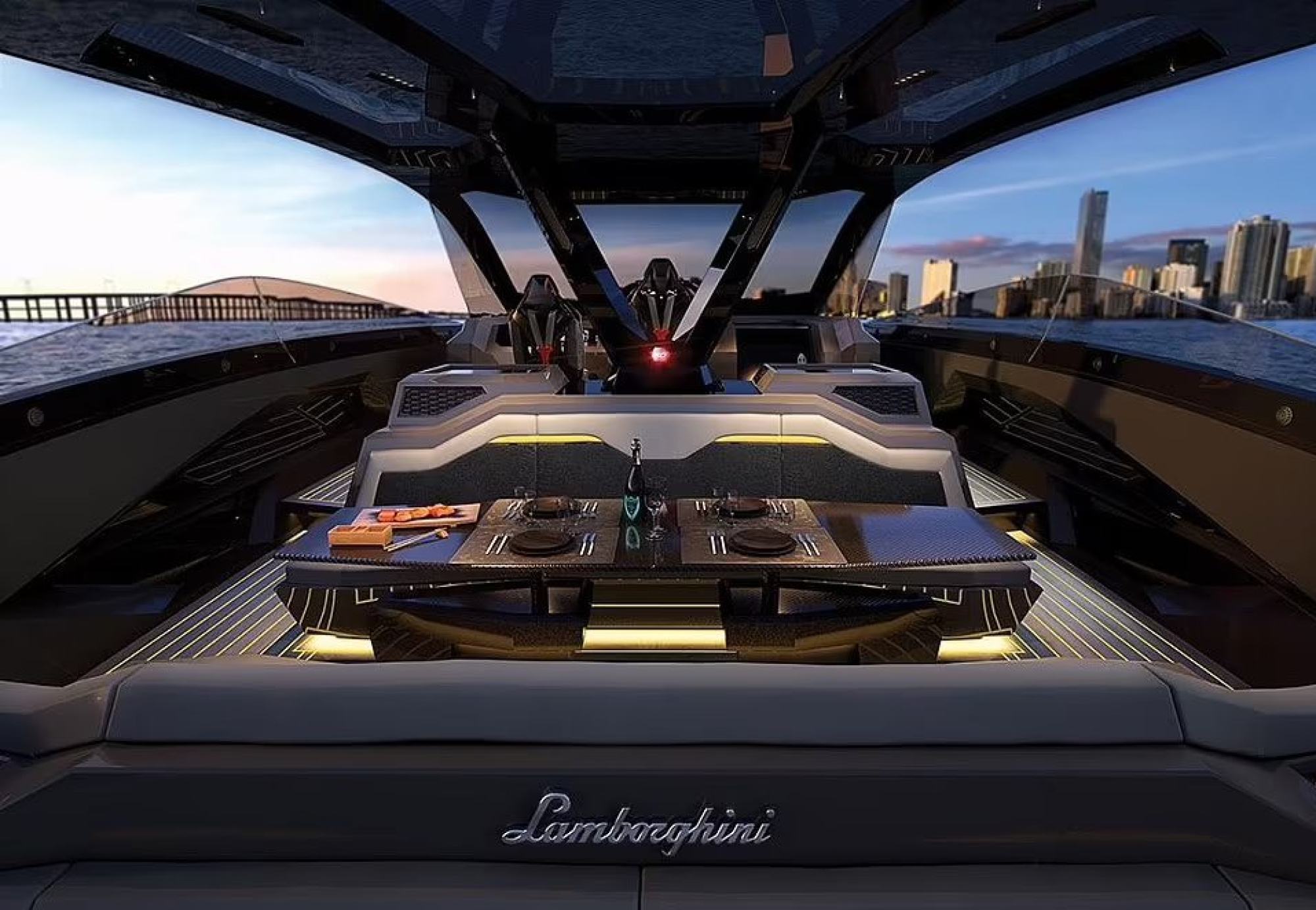 According to Forbes, the yacht is known as the "Supercar of the Sea". The Lamborghini 63 is 63 feet (19 metres) long and has twin MAN V12 engines, which can produce 2,000 horsepower each. That means the yacht can reach a speed of 60 knots (111km/h), and is considered one of the fastest boats in its class. The hull is made of fibreglass for strength while the carbon-fibre superstructure has been designed to keep the weight down and centre of gravity low.
The collaboration between yacht company Tecnomar and Lamborghini was announced back in June this year. Only 63 boats were made available to the public, to commemorate the car brand's founding date in 1963 – McGregor got the 12th one to honour his
underwhelming whiskey brand Proper No. Twelve
. TMZ reported the fighter placed his order directly at the Tecnomar headquarters in Italy.
The glam parts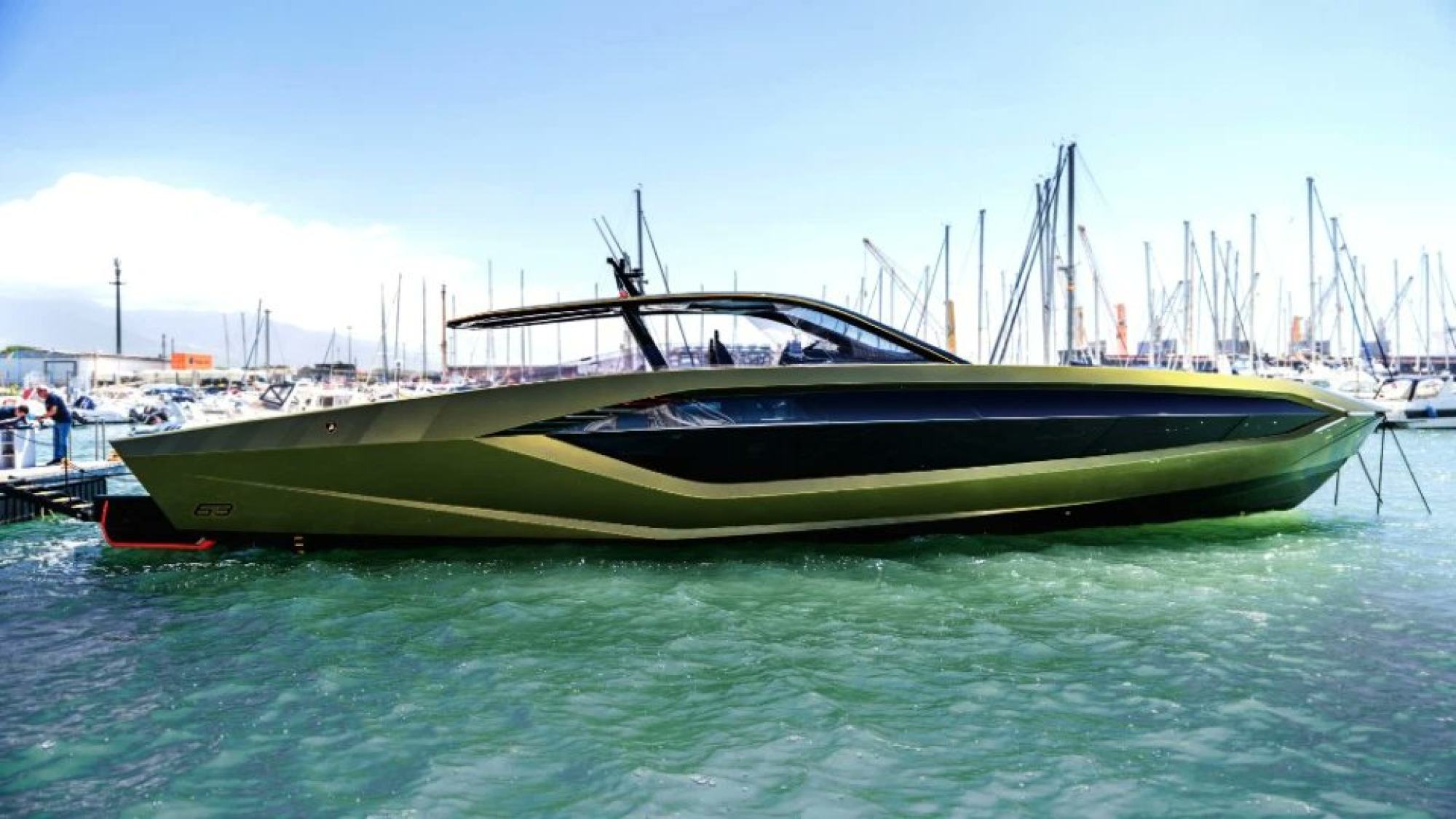 Forbes reports the exterior of the boat has been made to replicate the Lamborghini DNA, with the boat was inspired by the Sián FKP 37. The verde gea paint job on hull is the same colour as the Lamborghini supercar and the carbon fibre hull has similar windows to the brand's famous hexagonal ones. The dashboard graphics and aviation style cover also replicate those in the cars.
TMZ reports the helm is modelled on the Aventador steering wheel while the leather pilot seats are inspired by the Huracán Evo (naturally,
McGregor owns one of those, too
).
He couldn't help but tip us off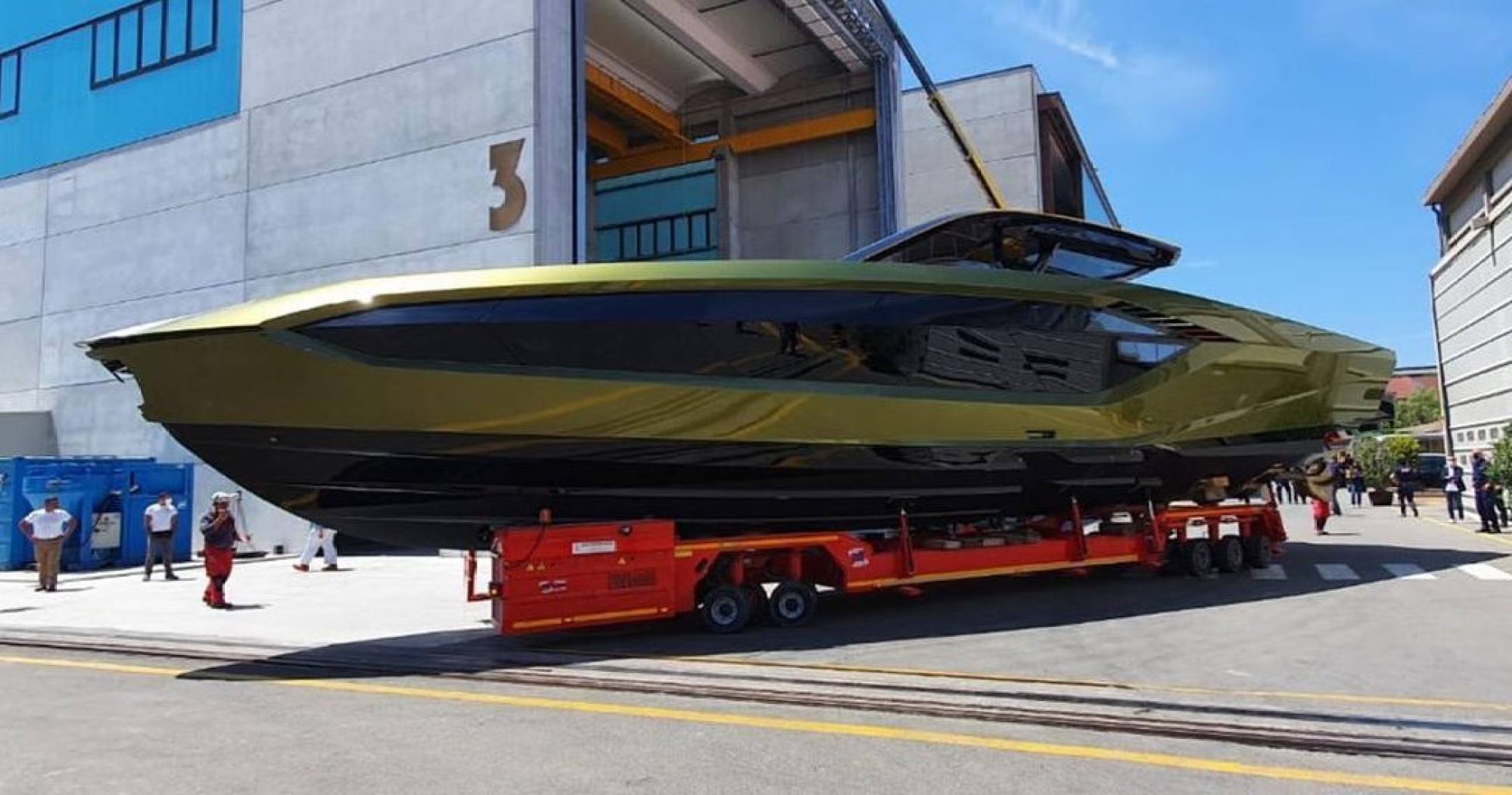 In July the UFC fighter made sure everyone knew he was getting the new boat, posting a picture of it on Instagram to his more than 42 million followers. The picture showed his yacht being towed and he simply captioned it: "My Lamborghini yacht is ready."
Perhaps he needed a pick me up. The bragging rights for the Lambo came just after the 33-year-old's leg got broken in his
fight with Dustin Poirier at UFC 264
on July 10. Graphic footage of his leg bending over, showing the extent of the break, went viral after the fight, which ended in a TKO loss for McGregor.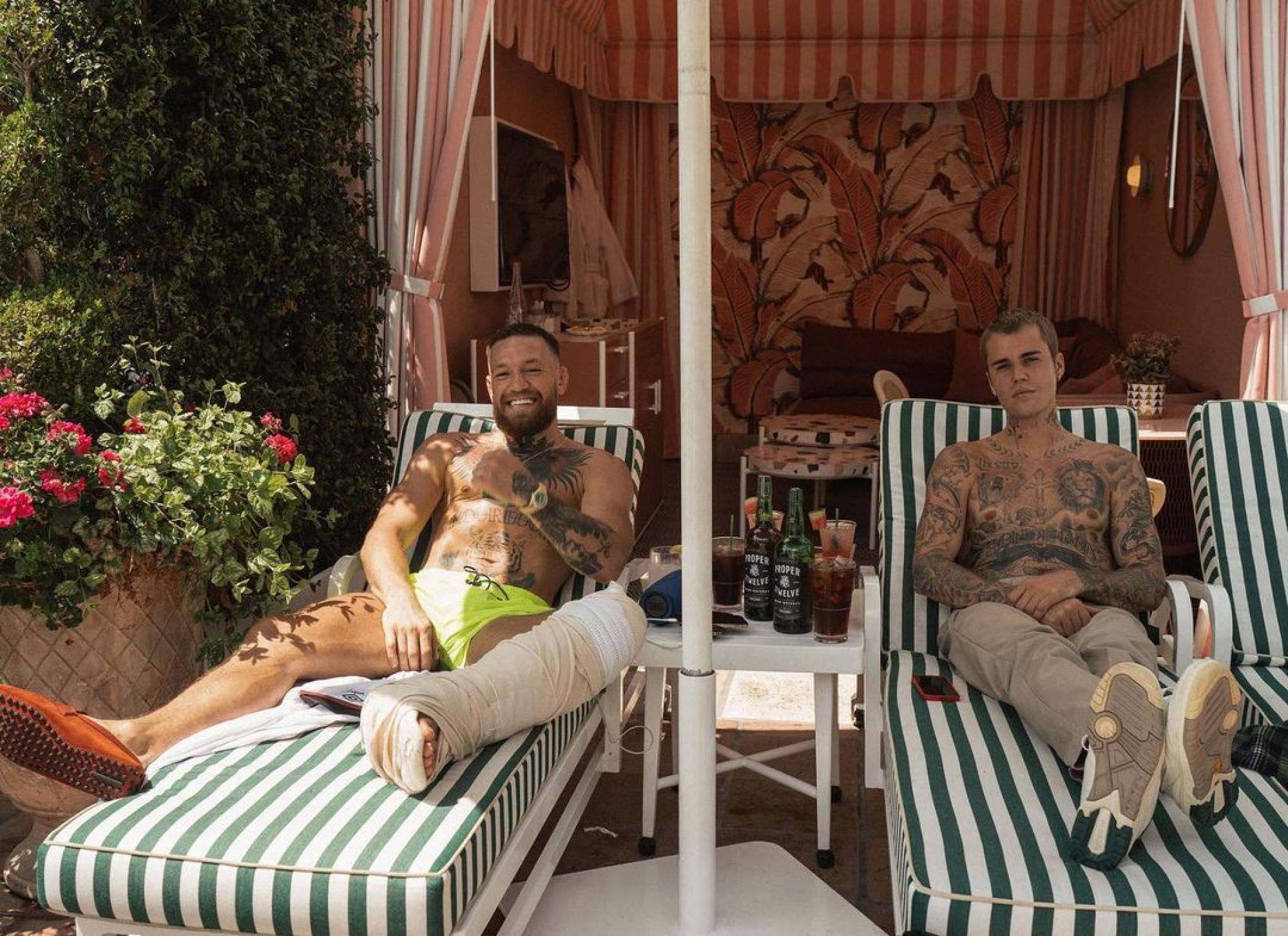 But he soon chirped up and was seen shortly after living his best life in Miami, hanging out with his mate Justin Bieber.

McGregor is flexing big time with his latest extravagant purchase – a Tecnomar for Lamborghini 63 superyacht to join his collection of McLaren, Rolls-Royce and Bentley supercars
From the window design down to the verde gea paint job, matching the Sián FKP 37, the limited-edition boat was made to replicate the Lamborghini DNA