James Bond's style evolution: No Time to Die's Daniel Craig wears Tom Ford while Sean Connery opted for classic suits as seen in Goldfinger, and Pierce Brosnan donned Brioni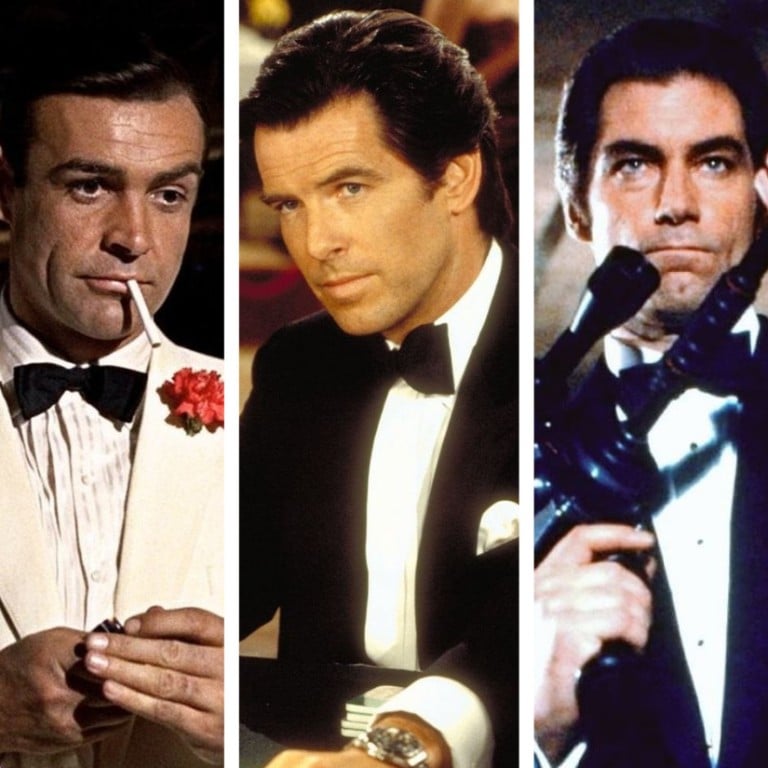 At the recent royal premiere of the newest James Bond film
No Time to Die,
English actor Daniel Craig
arrived at Royal Albert Hall in a pink velvet dinner jacket alongside British royals Prince Charles, Camilla Parker Bowles, Prince William and Kate Middleton. The internet was set on fire as netizens debated what the unconventional suit might represent. After all, we're talking about the notorious dry martini-drinking British spy, who often embodies the ultimate in masculinity and manhood.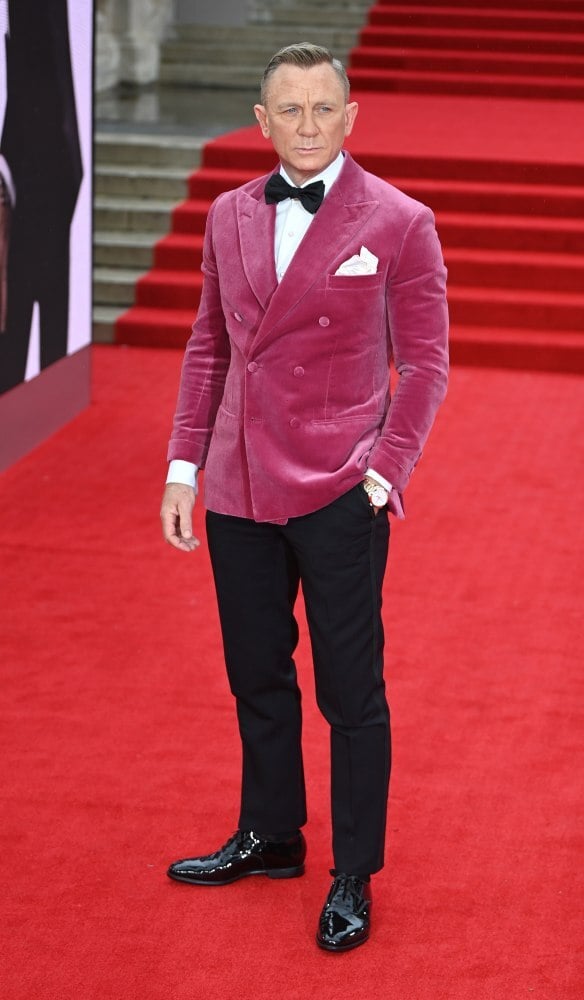 The character James Bond has often been out of touch with the times, his attitudes and many of his tastes hangovers from a bygone era. Back in the 1960s, he was depicted as despising The Beatles, for example. In 1995's Goldeneye, when he met the first female M played by Judi Dench, she called him "a sexist, misogynist dinosaur; a relic of the Cold War, whose boyish charms [are] wasted on me". A full quarter-century later, countless column inches have been devoted to Bond's relevance – or arguable lack thereof – in this woke, #MeToo era.
However, putting his backward-looking conception of masculinity and the male/female relationship dynamic aside for a moment, one area where 007 has always been firmly in step with the zeitgeist is in terms of style.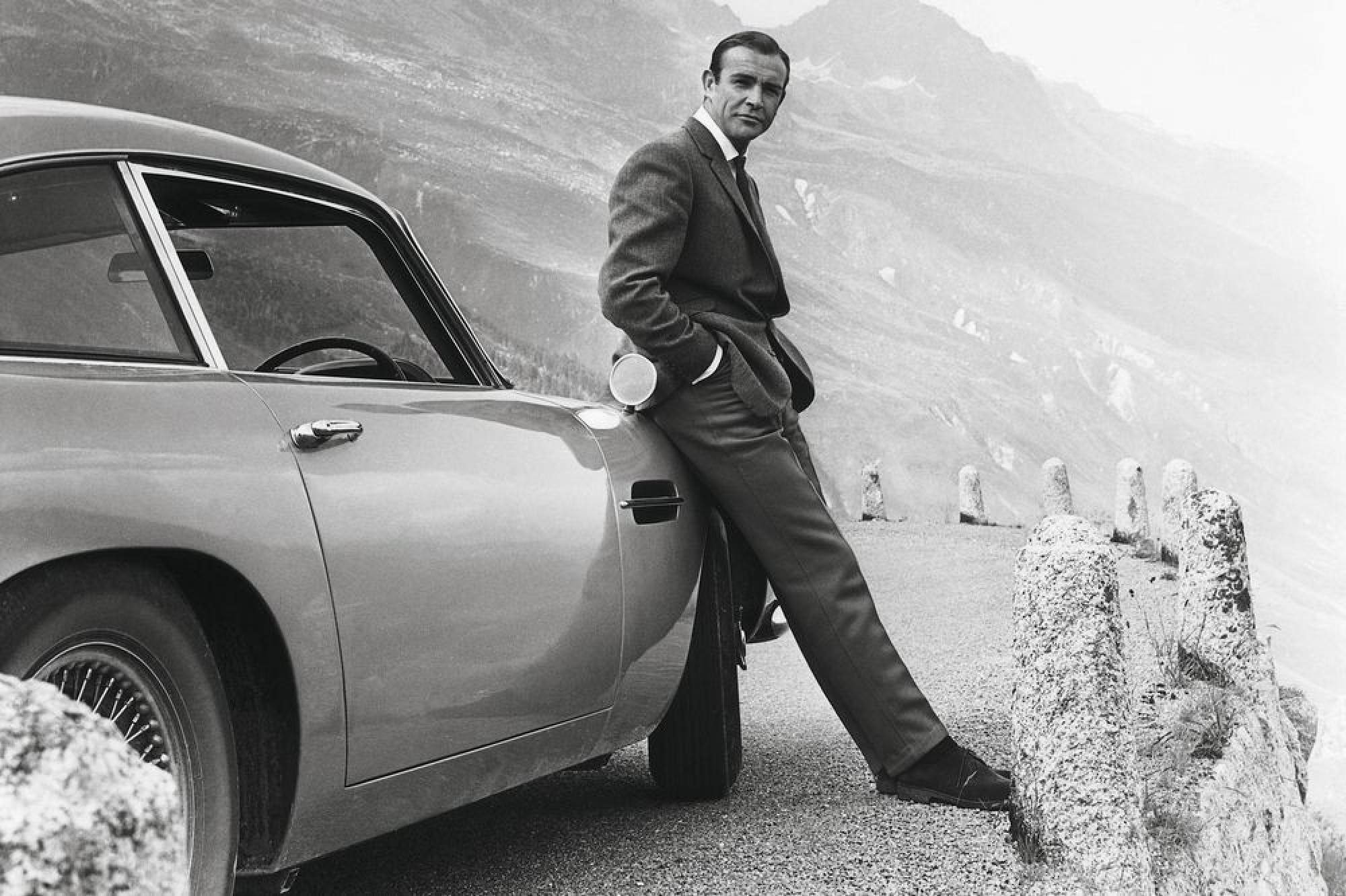 The Bond of
Ian Fleming's books
was a little more of a classicist, but in his translation to the big screen for 1962's
Dr. No
, director Terence Young chose not to have Sean Connery outfitted on London's then hyper-traditional Savile Row. Instead, he took the burly Scottish former bodybuilder around the corner, to Anthony Sinclair on Conduit Street – Young's own tailor.
It was the start of an ongoing sartorial relationship that would see Connery's Bond dressed in some of the sharpest, hourglass-waisted, slim-lapelled tailoring seen in the '60s. The ivory, peak-lapel dinner jacket and the grey glen plaid three-piece suit Connery wore in 1964's Goldfinger (1964) are considered particularly iconic.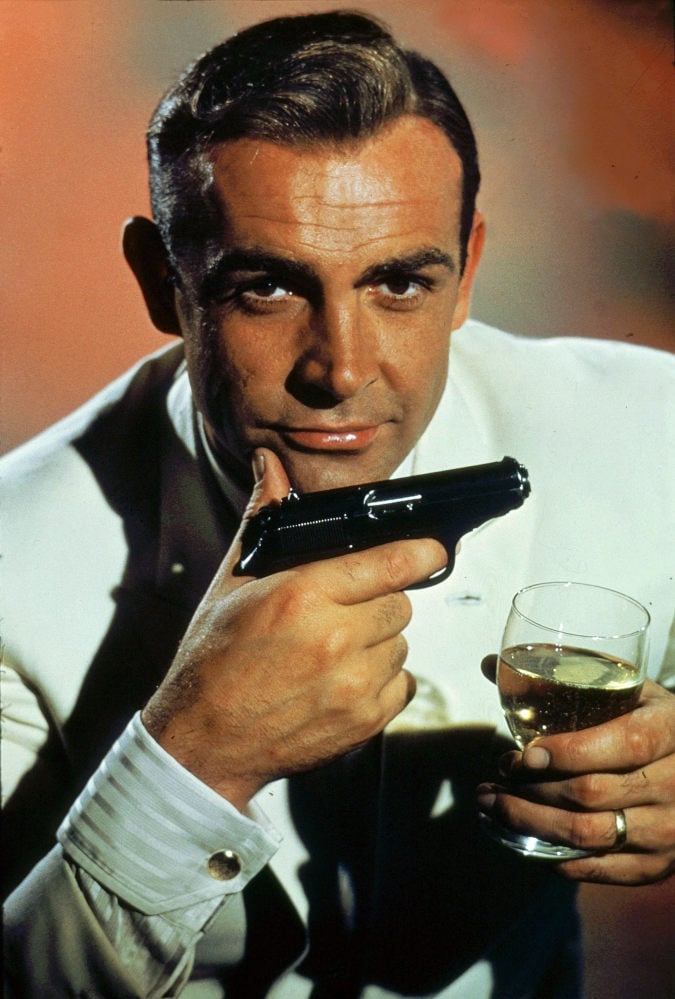 By the time of 1971's Diamonds Are Forever, Connery's sixth appearance as the character, Bond's style had evolved for a new era. His lapels, collars, cuffs and ties had grown fatter, his hair (or perhaps more accurately, hairpiece) had grown longer. The stage was set for a new, funkier Bond. Enter: Roger Moore.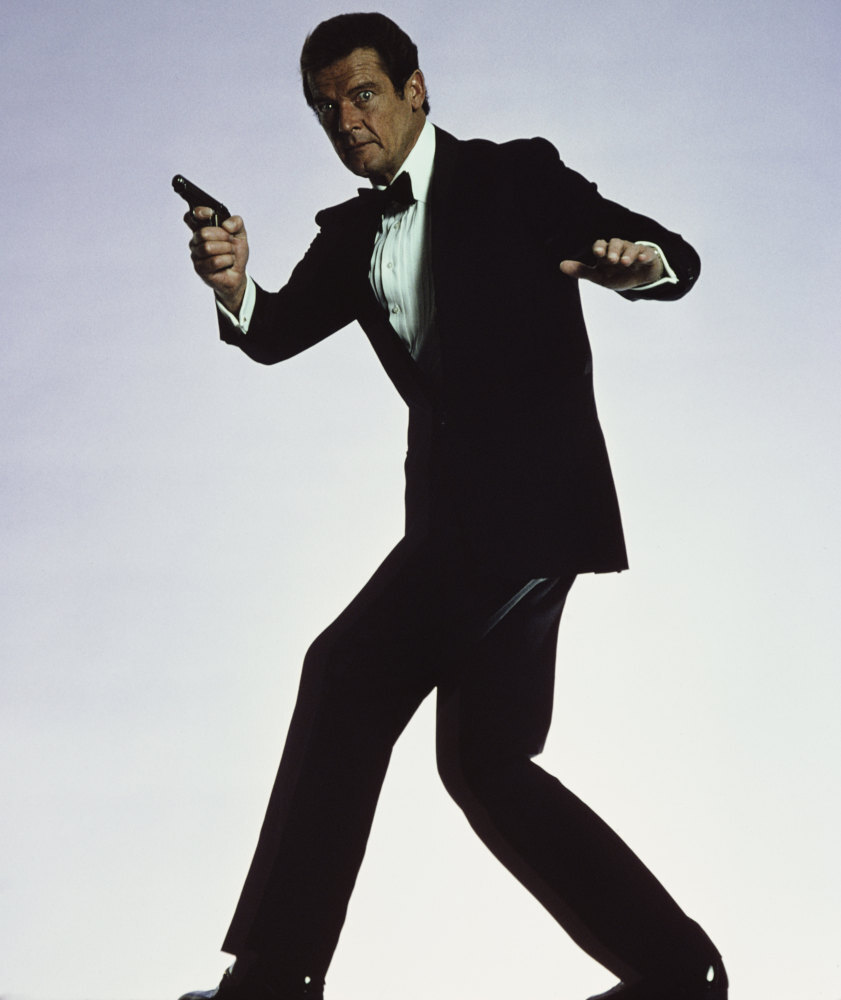 Moore's style as Bond was so of-the-moment that it quickly looked out of date – 1970s fashion had become a laughingstock by the 1980s. But with hindsight, we now look back on Moore's chunky lapels, flared trousers and occasional flamboyant patterns
with renewed appreciation.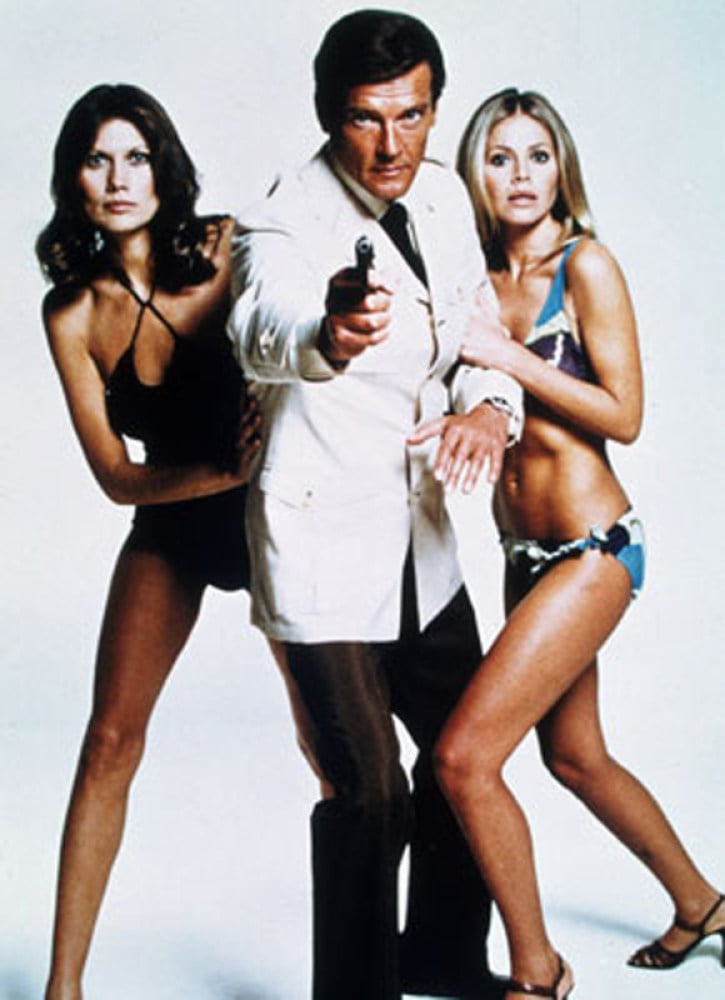 The attire that Moore wore was mostly made by tailors the actor personally favoured. These included Cyril Castle (responsible for the iconic safari jacket worn in The Man With the Golden Gun, 1974), Angelo Roma (who cut the fantastic double-breasted, midnight blue tuxedo seen in The Spy Who Loved Me, 1977) and Douglas Hayward, who made most of Moore's classic suits and blazers.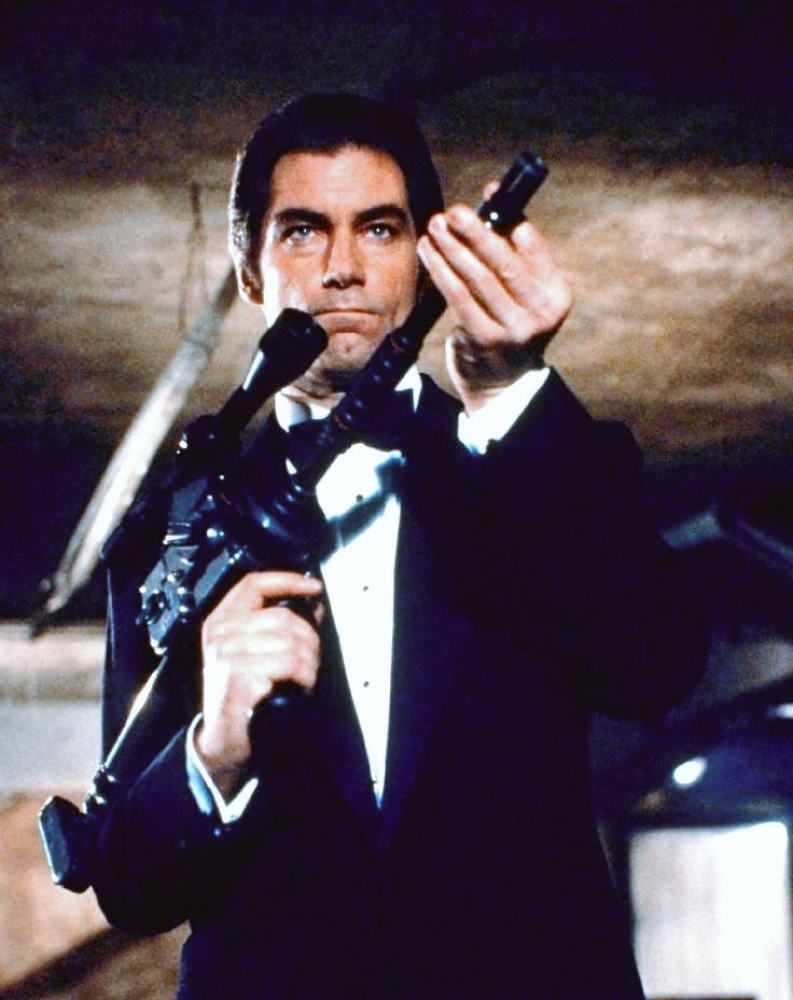 When Timothy Dalton took over as Bond in the 1980s, he adopted the sober, designer business suits that were de rigueur in the corporate world at the time. Similarly, Pierce Brosnan, who began playing Bond in 1995, was outfitted by costume designer Lindy Hemming in a wardrobe from Brioni.
Since its foundation in the post-war period, this legendary Roman tailoring house has dressed an array of the world's wealthiest and most powerful men, with a client list including countless royals, presidents, leading industrialists and billionaires. It made sense for Bond to wear the brand, allowing him to fit in effortlessly in the most rarefied of social circles.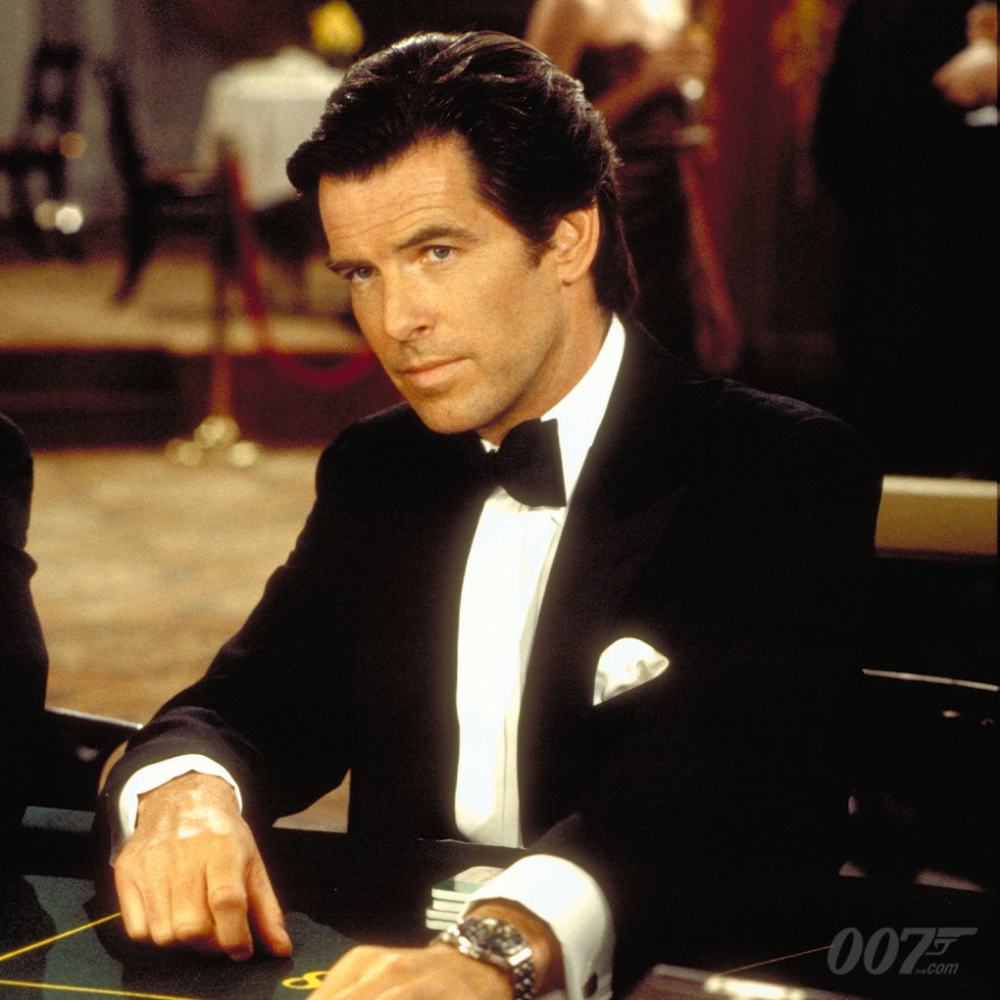 Brosnan's successor, Daniel Craig, has occasionally worn Brioni and other top Italian luxury houses such as Massimo Alba and Brunello Cucinelli, as well as clothing from Britain's Sunspel and N.Peal. But the label that has become synonymous with Craig's tenure as 007 reads, in all caps,
Tom Ford
.
The silhouettes Ford shaped for Bond are slimmer in the lapel than his signature generous, disco-influenced styling, with more of a streamlined 1960s feel. The cut is utterly contemporary, however, designed to showcase a modern gym-honed physique. (Craig's Bond may have no time to die, but he clearly does have time to diet – and exercise.)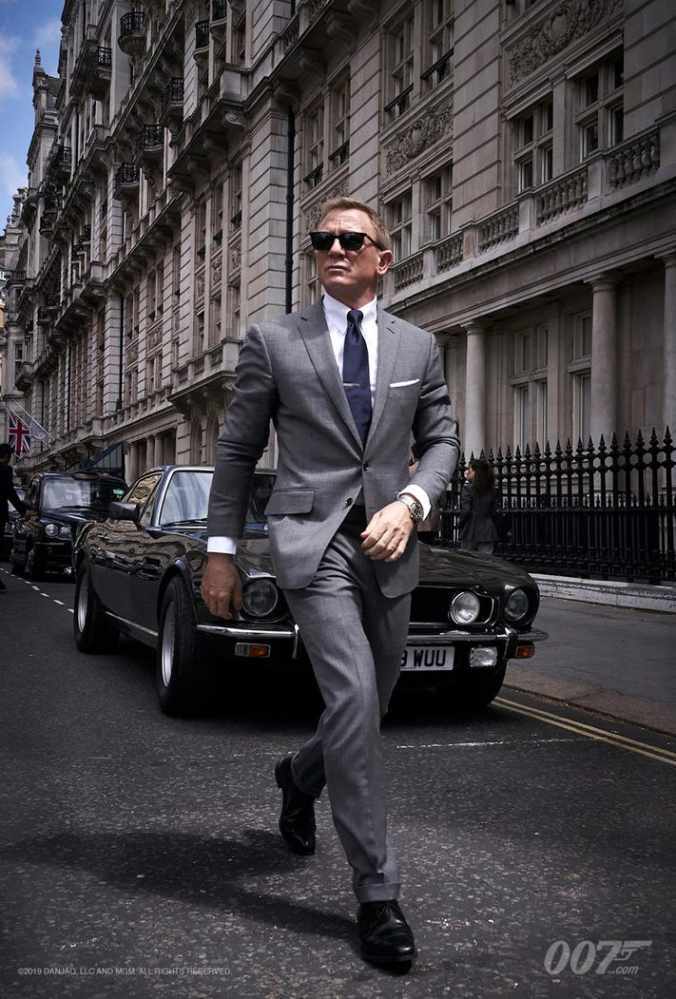 Without question, many of Bond's ways remain mired in the toxically masculine, sexist mists of time. Yet clad in Tom Ford tailoring, his look is as cutting edge as any hi-tech gadget Q branch could ever dream up.

Craig rocked a pink dinner jacket at the new Bond film premiere alongside British royals like Prince William and Kate Middleton – a stark departure from his usual style
Brosnan wore Brioni – an Italian luxury house with a client list that includes billionaires, royals, presidents and leading industrialists