5 reasons The Real Housewives of Beverly Hills' season 11 is the most iconic yet, from Erika Jayne's downfall to the rise of Kathy Hilton, and Crystal Kung Minkoff's US$95,000 Hermès bag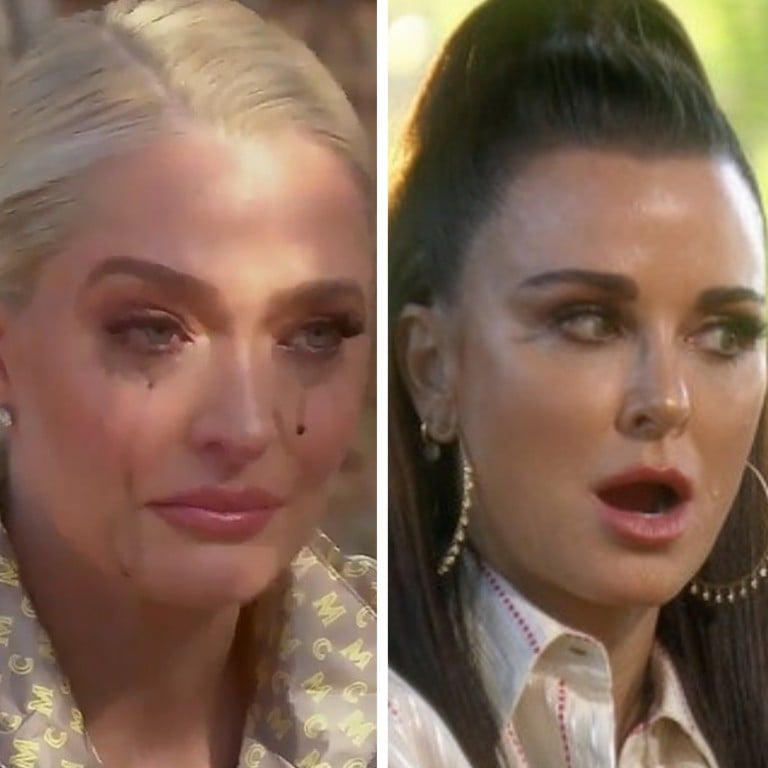 Over the past 11 years,
The
Real Housewives of Beverly Hills
(
RHOBH
) has produced
some of the most memorable
and meme-worthy moments in reality TV history.
Who could forget the infamous first season limo scene between RHOBH OGs and sisters, Kyle and Kim Richards? Or the season five explosive argument in a swanky Amsterdam restaurant, in which Kim went head-to-head with soap opera stars, Lisa Rinna and Eileen Davidson, resulting in Rinna's notorious wine glass throw?
The show has become a
powerful pop culture force,
propelling its glamorous, Gucci-clad cast into superstardom – and even spawning viral memes. Lady Gaga asked the Housewives to feature in the music video to her song
Guy,
and an emotionally charged exchange (read: fight) between OG cast members Taylor Armstrong and Camille Grammer inspired the globally recognised viral meme, Woman Yelling at a Cat.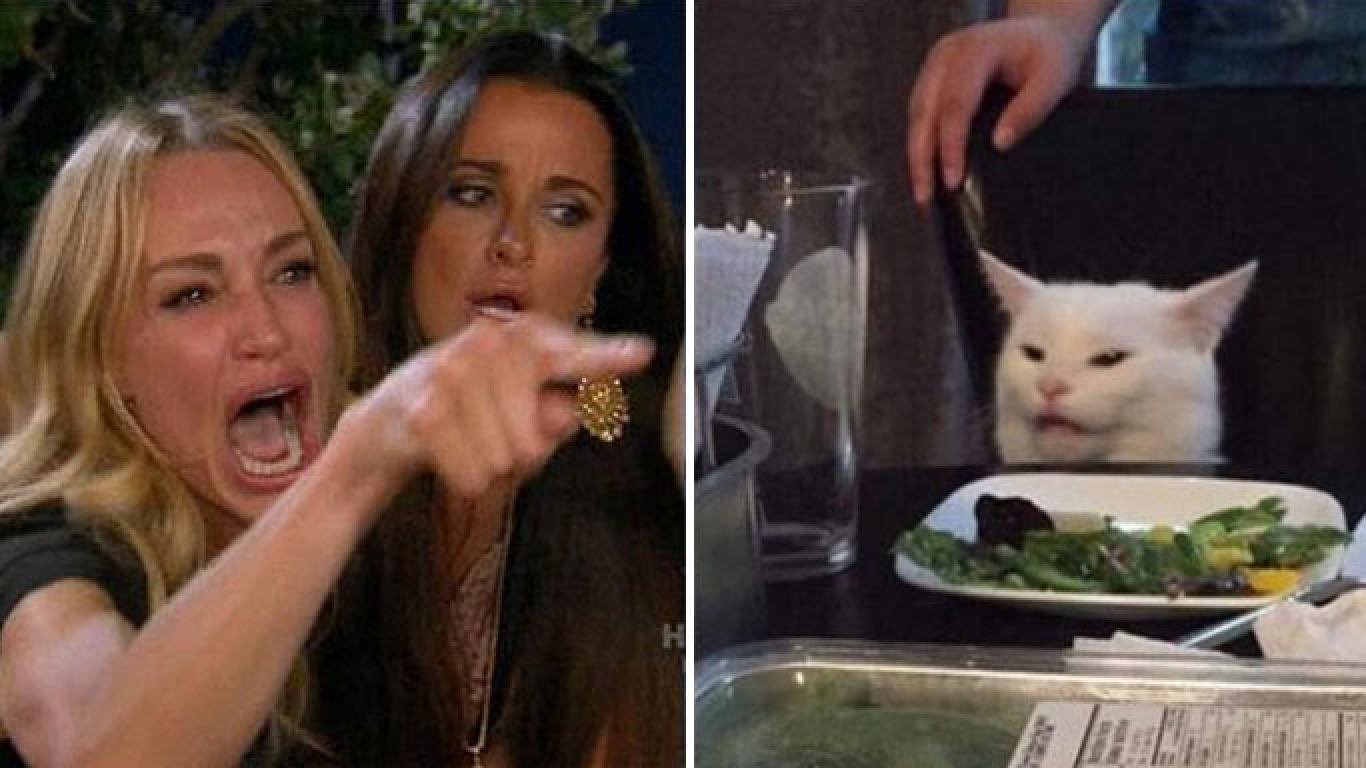 Though fans have voiced collective frustration that the last few seasons felt lacklustre compared to earlier years, the current eleventh season is arguably one of its most captivating. In fact, this season was so crammed with compelling content that the upcoming, highly anticipated reunion is to span over four episodes – only the second time this has happened in all of Housewives history.
In honour of such an iconic season, let's glance over its most stand-out moments, scenes and storylines.
The trials and tribulations of Erika Jayne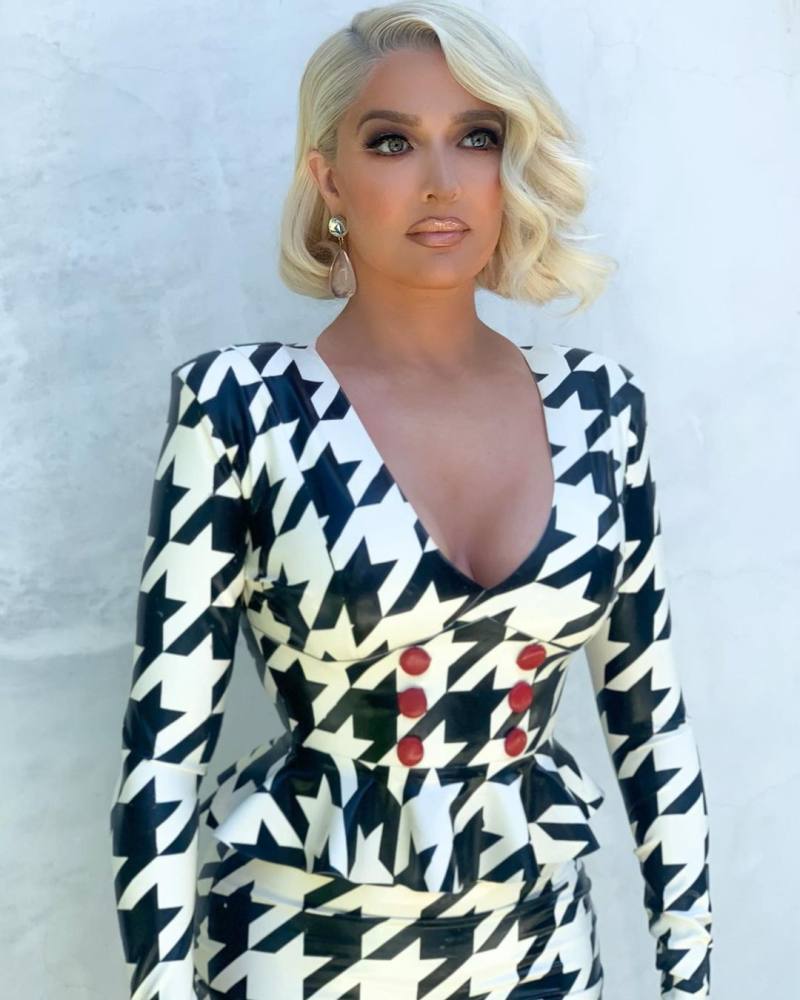 Jayne, who had been married to high-profile lawyer Tom Girardi, saw
her glamorous and expensive life fall apart
with each passing episode … and viewers witnessed every emotional and shocking moment, almost in real time.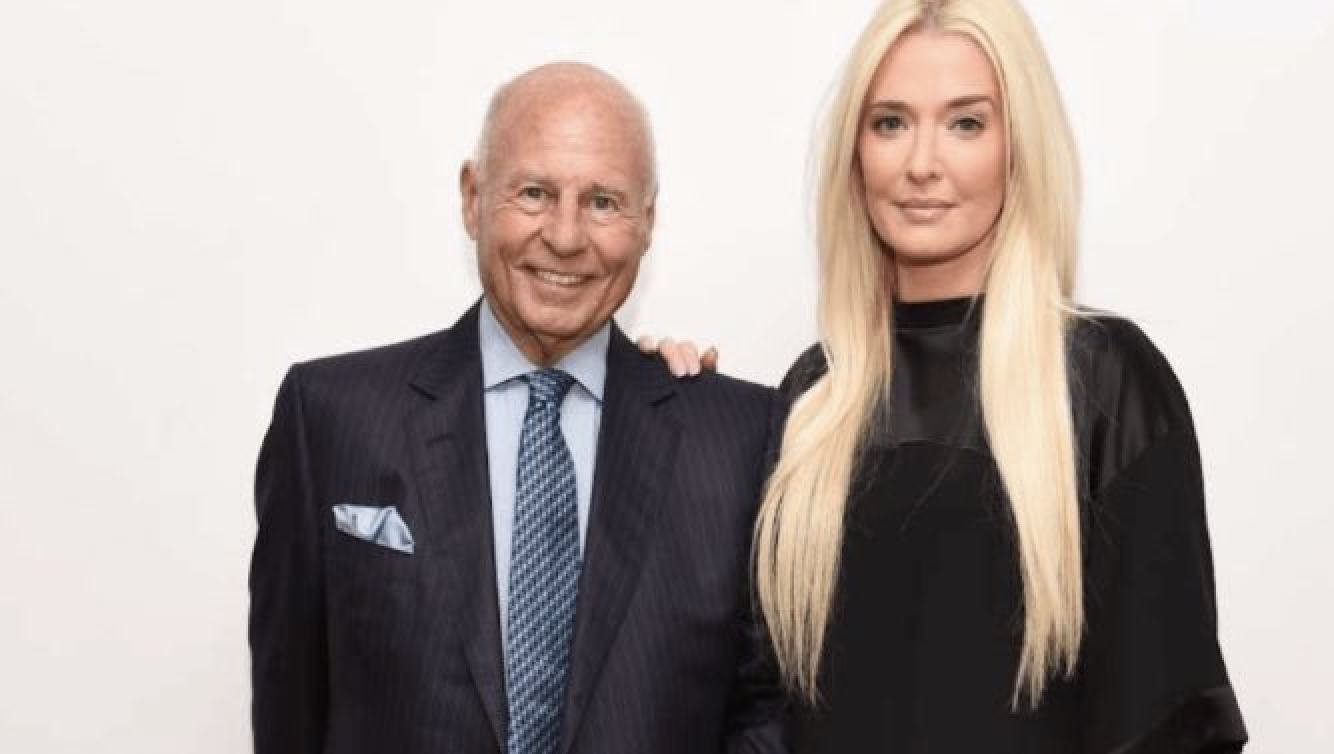 At first, the news broke of her separation from Girardi after 20-plus years together. Then came the damning allegations that Girardi had been stealing settlement money from his clients, many of whom were orphans, widows and victims of horrific tragedies. Millions of dollars were also funnelled from Girardi's law firm to Jayne's company, allegedly to fund her burgeoning career as a performer.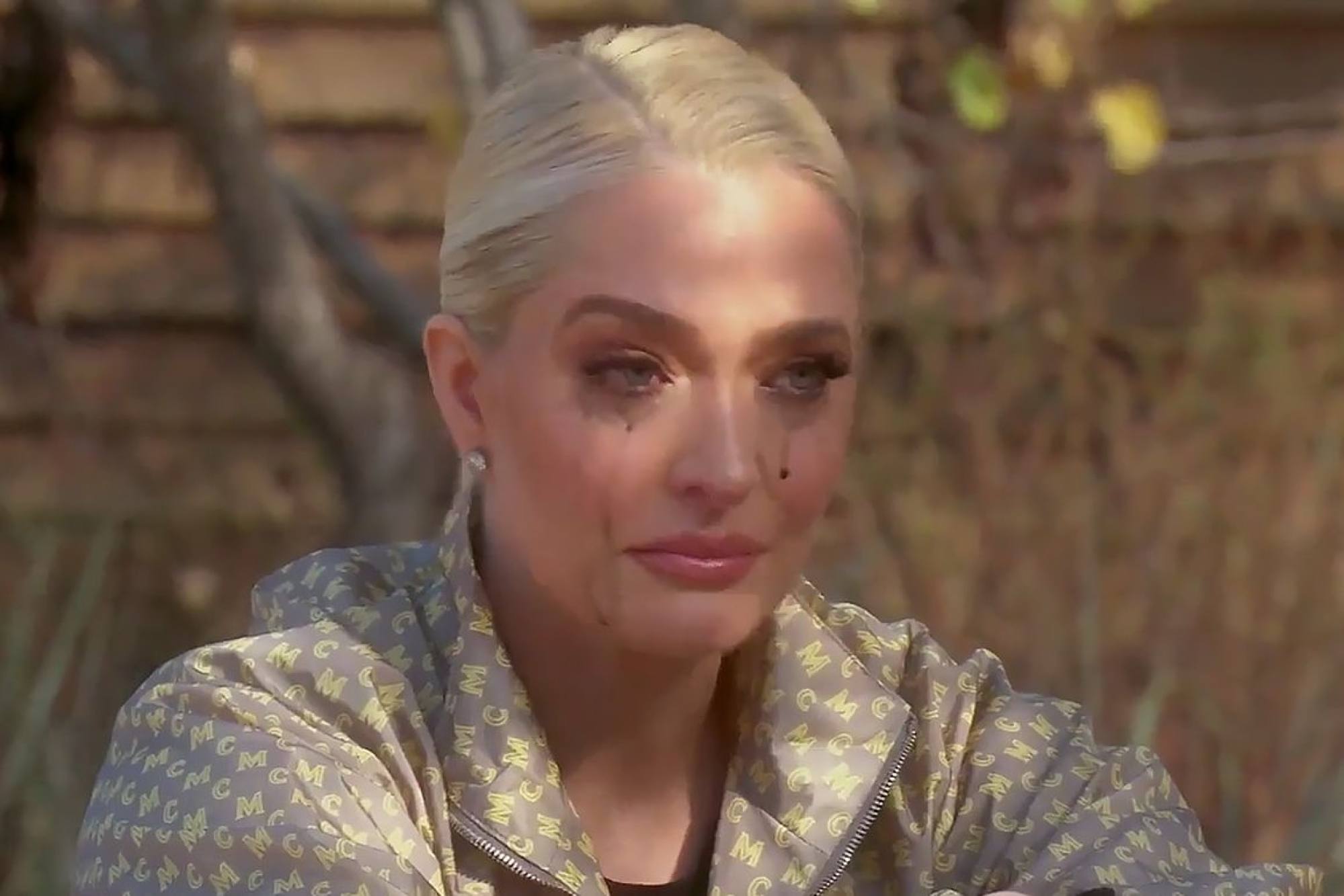 With each episode, it felt like another bombshell was dropped, leaving the audience to question how much knowledge Jayne had of her accused husband's fraudulent activities.
That hellish dinner party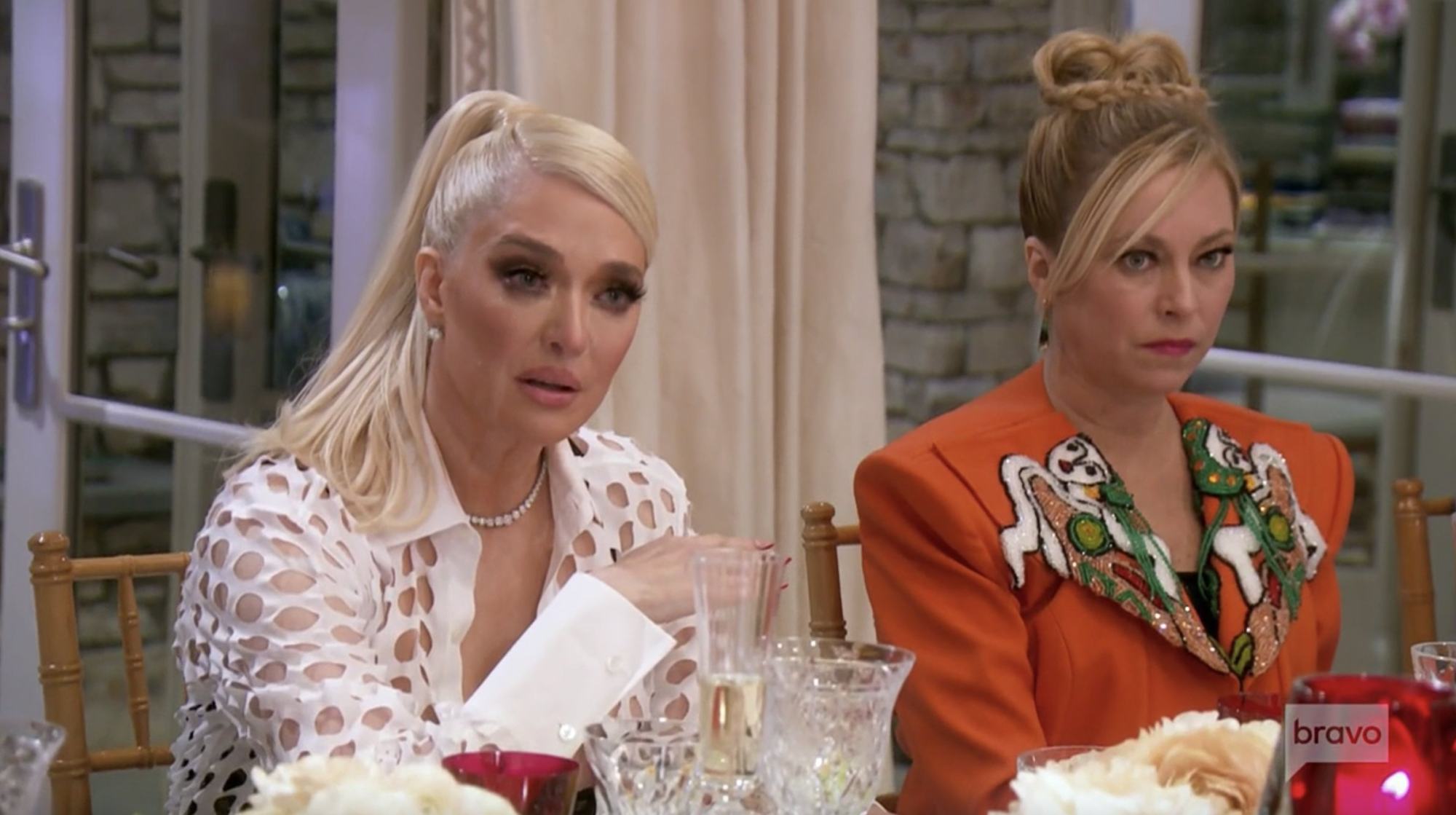 Unsurprisingly, the rest of the RHOBH ladies had much to say about what Jayne was (and still is) going through. Some heated exchanges transpired between Garcelle Beauvais and Jayne on a cast trip, and between Sutton Stracke and Jayne at Lisa Rinna's launch party for Rinna Beauty, her range of lipsticks, lip liners and lip gloss.
Ultimately, however, everything reached a boiling point at a sumptuous soirée hosted by Kathy Hilton. The episode, entitled The Dinner from Hell: Part Two saw Jayne hissing contemptuous vitriol, mostly at Stracke for questioning the veracity of Jayne's story, but also at everyone else at the table. She even went as far as to threaten legal action against Sutton for her accusations.
Uncomfortable, awkward and at times difficult to watch, the hellish two-episode dinner party was punctuated by moments of lightheartedness and humour, primarily by Hilton's commentary on the soufflé and the staff's inability to serve the ladies over their fiery and tear-filled altercations.
The ever-entertaining Kathy Hilton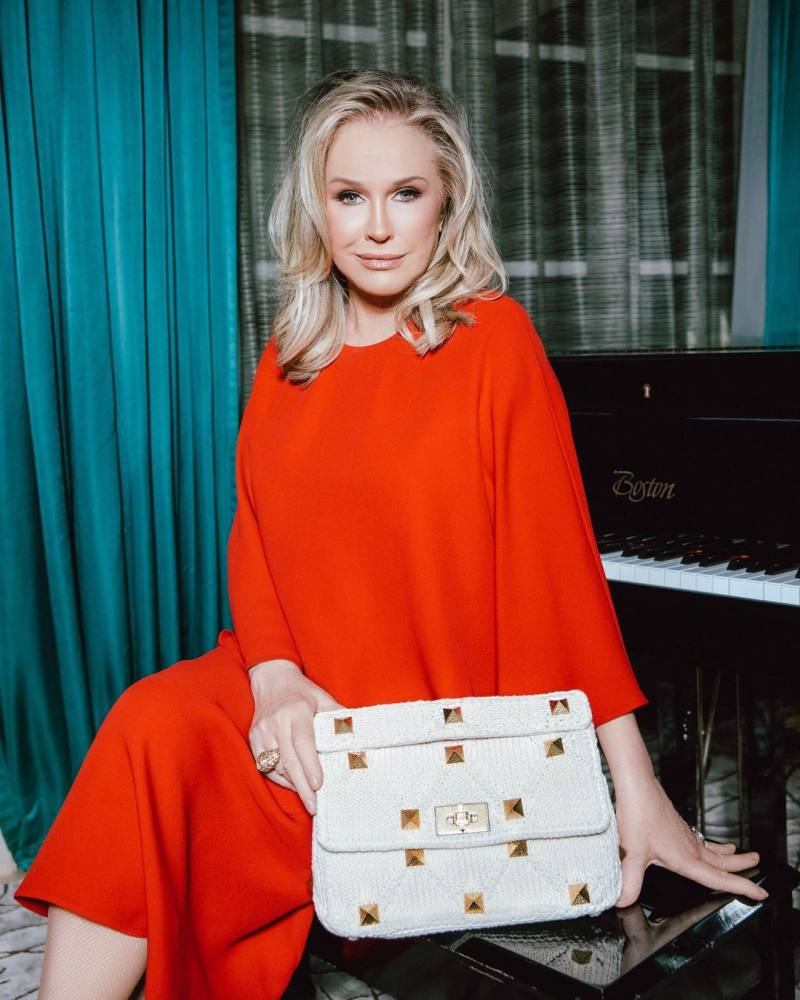 In a season all but dominated by Jayne's shocking story, some much-needed comic relief was adeptly, albeit unknowingly, provided by the newest addition to the show, Kyle Richard's sister and
Paris's mum, Kathy Hilton.
From the very onset of the season, Hilton's antics and almost naive quips proved to be just what the show needed. From her trip to Lake Tahoe and drinking Red Bull and eating chips late into the night, to her mistaking Beauvais for her own sister and pranking the ladies by downing a martini (which was actually just filled with water), Hilton has shown herself to be reality TV gold.

Virtually anything and everything that Hilton has said or done has been turned into a viral meme, like asking who is "hunky dory" in an otherwise tense scene, and confessing that she generally travels with a fan wherever she goes.
The colliding of two reality TV worlds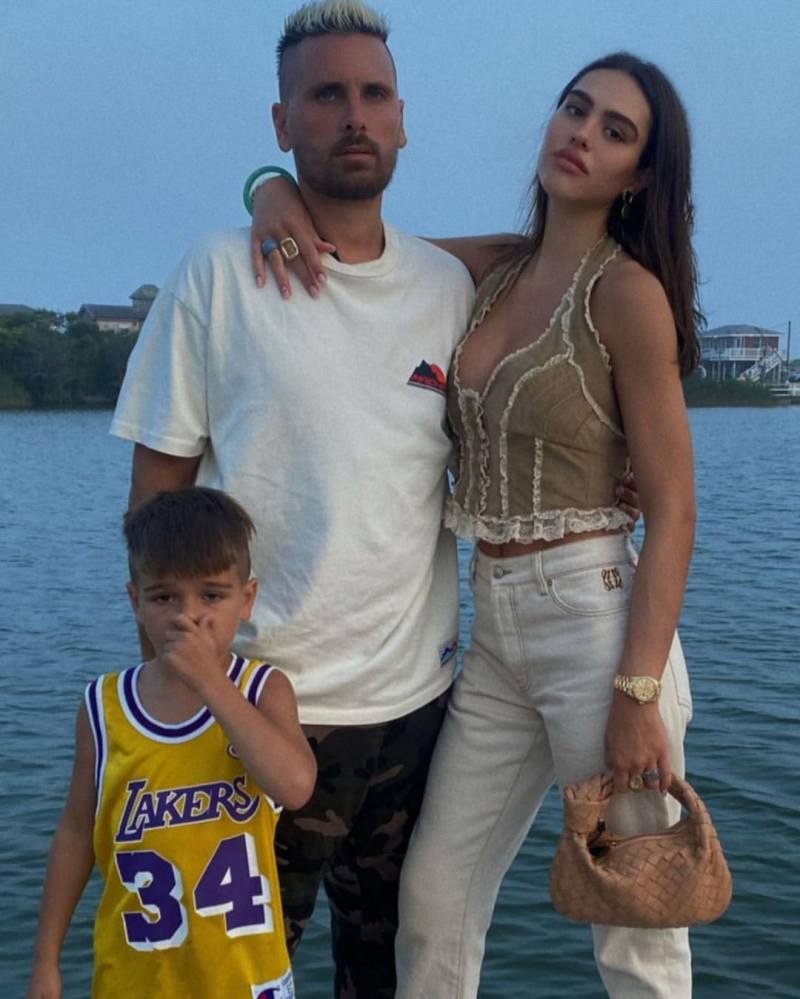 The only thing better than one iconic reality TV series is two equally iconic shows combined in one unforgettable moment.
That happened this season on the
Real Housewives of Beverly Hills,
when long-time cast member and soap opera star Lisa Rinna dropped the bombshell that her youngest daughter, Amelia (20) was romantically involved with Kourtney Kardashian's ex and
Keeping Up With the Kardashians
star Scott Disick (38).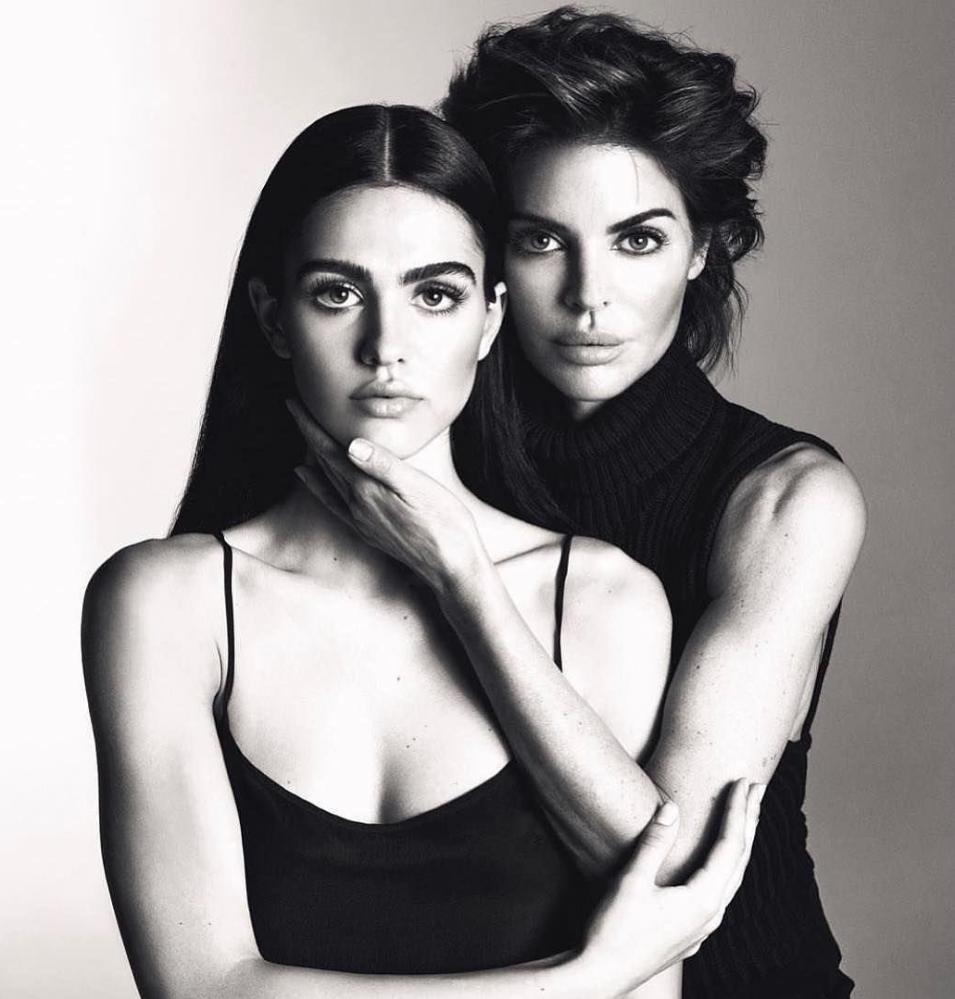 Though the couple have since reportedly split, this unexpected pairing formed a major talking point for Rinna throughout the season.
The glamorous fashion moments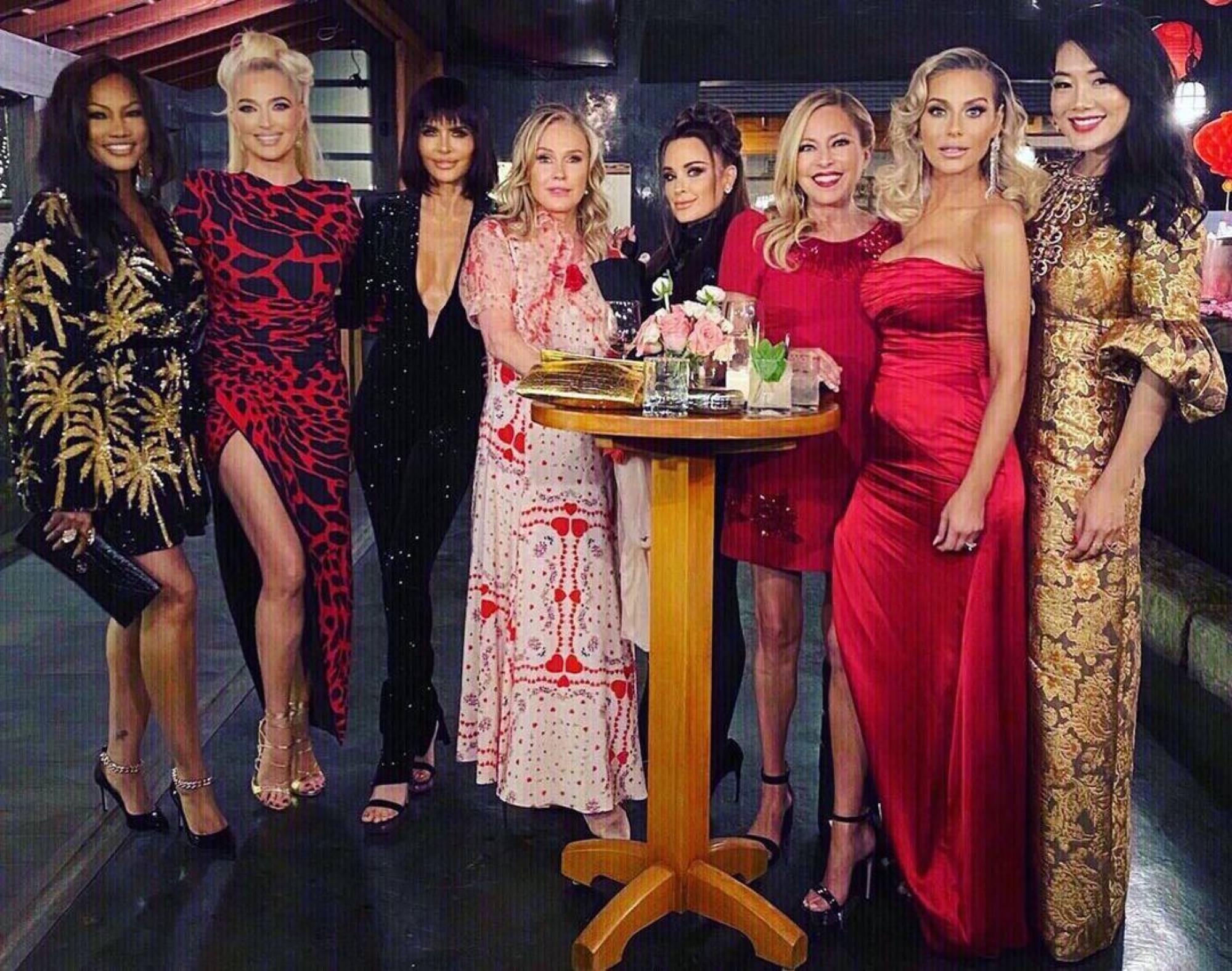 The ladies of the 90210 are known for flaunting the most fabulous of fashions. Arguably the most glammed up of any of the Real Housewives series, the RHOBH stars never disappoint with their outfits and accessories, even if just attending a "casual" barbecue at a friend's house.
This season, iconic fashion moments have included the one-of-a-kind, vintage Vivienne Westwood corset that Dorit Kemsley wore for a confessional look. The corset – which depicts a scene from a famous 18th century artwork by Francois Boucher – is so rare, valuable and admired there's one exhibited in London's Albert and Victoria Museum.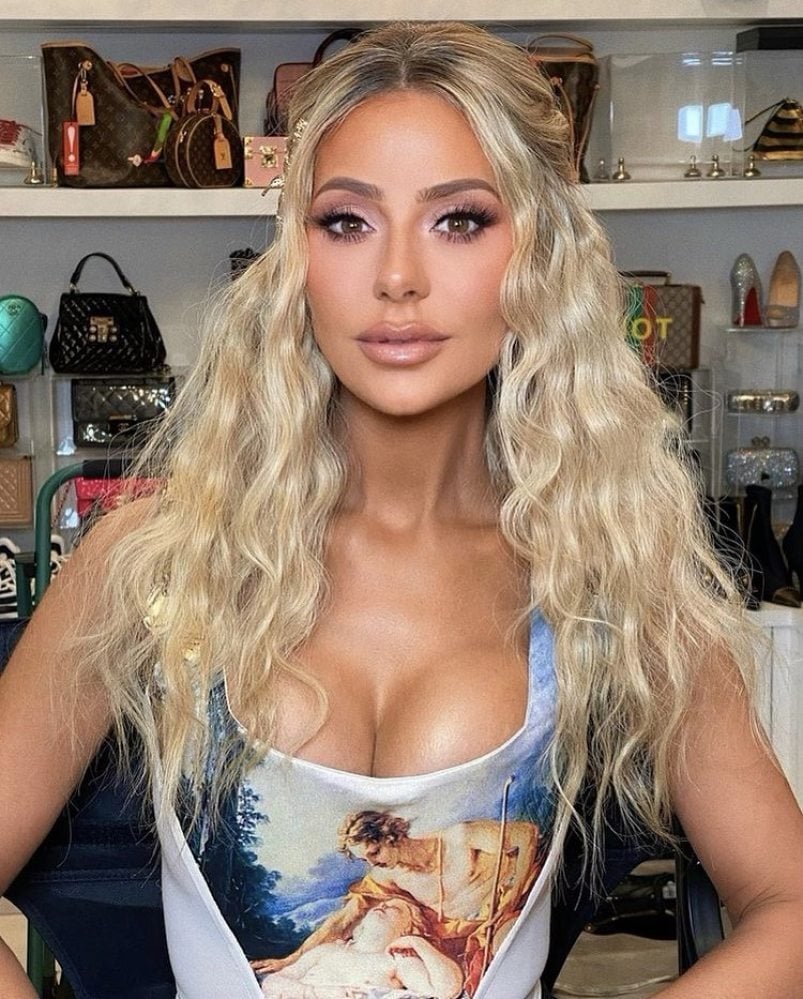 Though there were many others, additional stand-out fashion moments from this season include Beauvais' head-to-toe leopard print look that she wore to the infamous Dinner Party from Hell, and the scenes in which Rinna showed her two model daughters many of her old vintage couture dresses.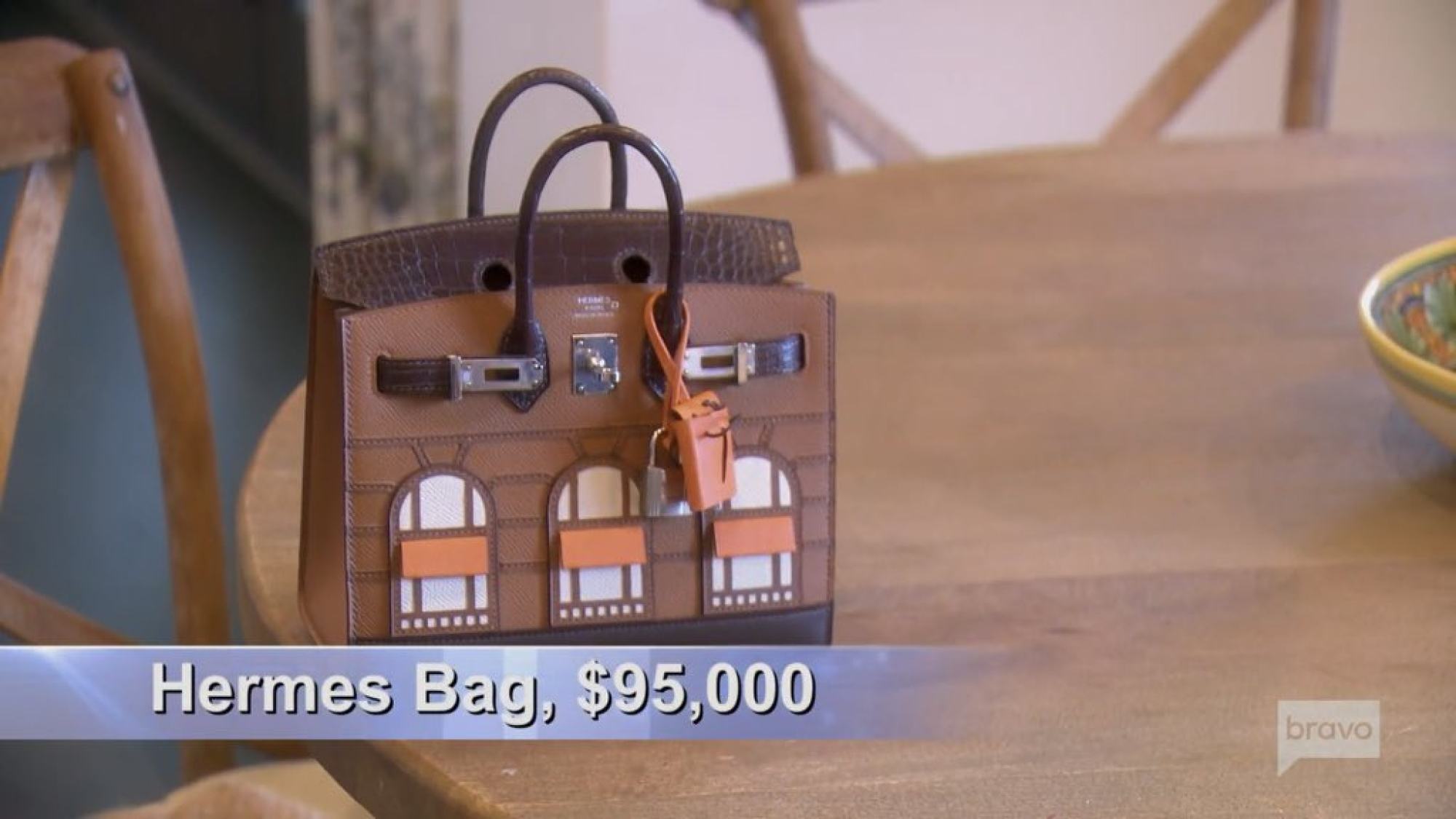 Lastly, there's
Crystal Kung Minkoff
's Hermès handbag. The small brown handbag resembling a house enjoyed an on-screen close-up when Kyle Richards visited the newbie Housewife. Considering the bag cost US$95,000 and is a rare collector's piece, one can understand why it received such attention!

Lisa Rinna revealed daughter Amelia Hamlin was dating Kourtney Kardashian's ex and Keeping Up With the Kardashians' star Scott Disick – who is 18 years her senior
Stand-out moments include heated exchanges between Garcelle Beauvais and Jayne during The Dinner from Hell, and Dorit Kemsley's Vivienne Westwood corset