27 celebrities who adopted kids: Hugh Jackman, Sandra Bullock, Viola Davis, Charlize Theron, Cate Blanchett and SATC's Kristin Davis all gave children a new life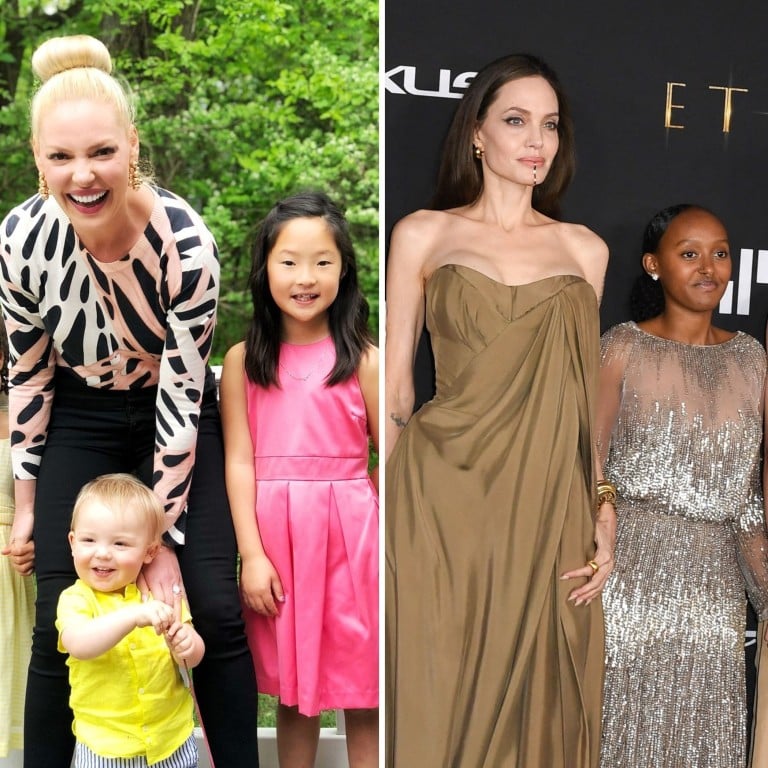 We all know about Brangelina's famous brood – three out of their six children are adopted – but what about other American A-listers who made the same choice?
Since November is National Adoption Month in the US, we take a look at 27 celebrities who adopted kids from all over the world.
Sia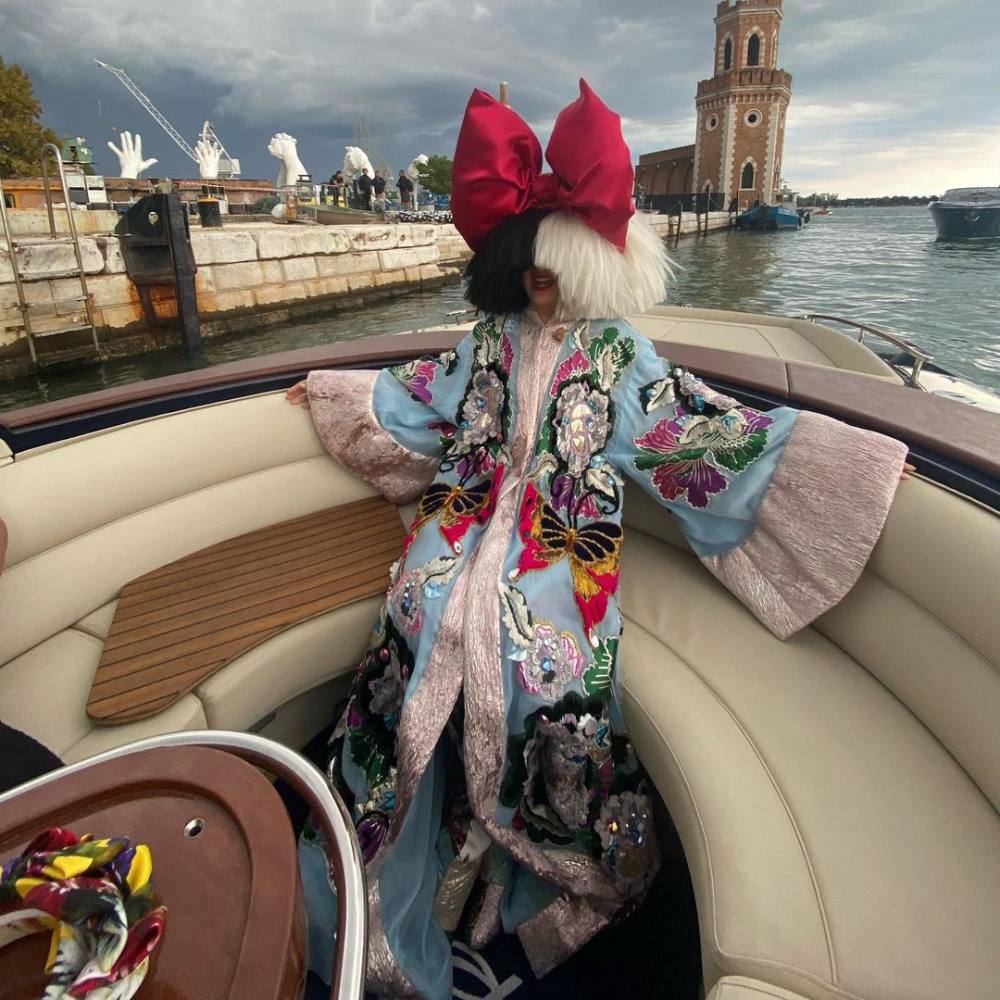 In May 2020, the Chandelier singer revealed that back in 2019, she adopted two teenage boys who were about to age out of the foster care system.
Sia told SiriusXM that her boys were "both finding [quarantine] pretty difficult, one more so than the other". She added: "But they're both doing things that are really good for them right now, that are really helpful. They're really doing a lot of educational stuff that's good for them."
She expanded on how parenting was going during an October 2020 interview. "The entire system is so underfunded and understaffed that there are not enough people to really monitor how the kids are being taken care of," Sia told InStyle. "And now my sons very much want to be a part of that change, so I am trying to give them the resources to do that."
Tom Cruise and Nicole Kidman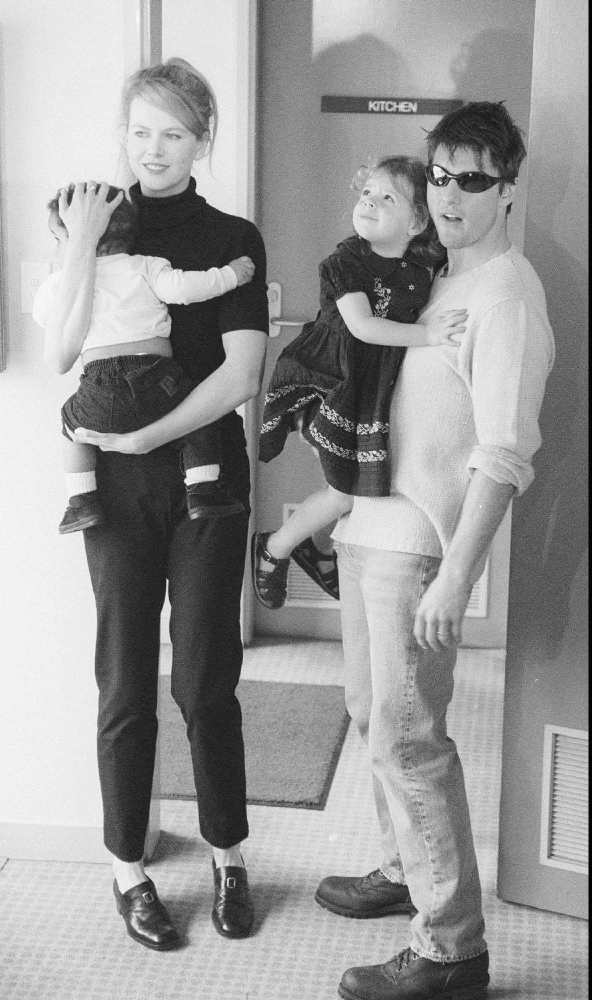 Connor, 26, and Isabella, 28, were adopted as toddlers by Kidman and Cruise before their 2001 divorce.
Bella and Connor, practising Scientologists like their father, chose to live with Cruise after the divorce. It's been speculated that they avoid Kidman since she's not a member of the Church of Scientology.
Kidman also has two biological daughters with husband Keith Urban: Sunday Rose, 13, and Faith Margaret, 10. Cruise has a biological daughter with ex Katie Holmes, 15-year-old Suri.
Sandra Bullock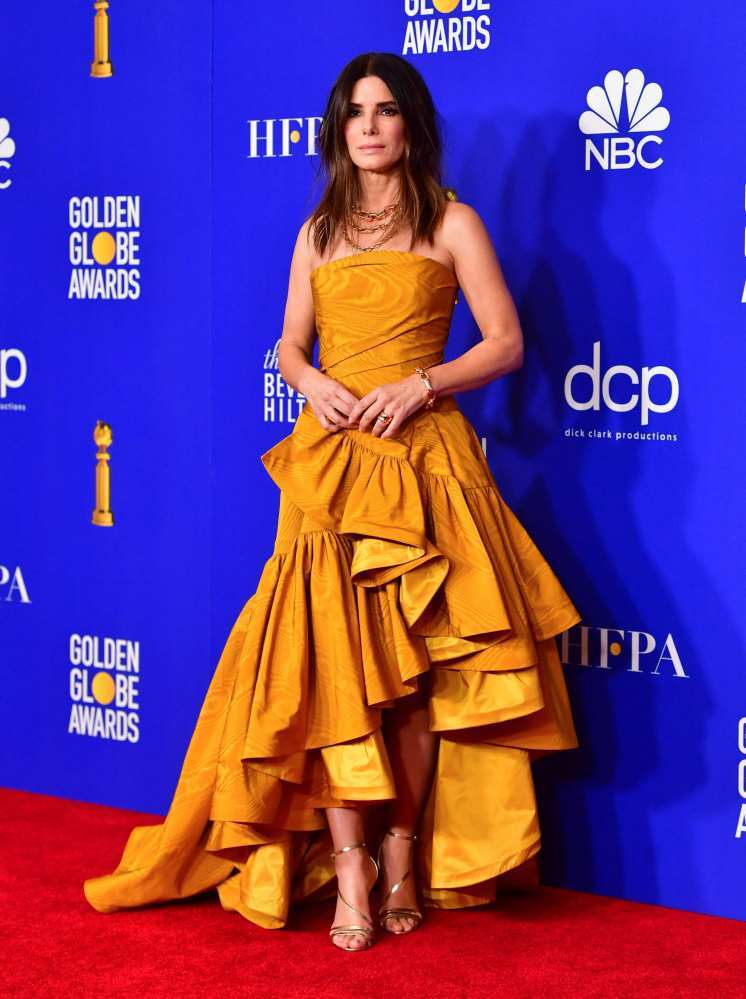 Sandra Bullock adopted her son Louis amid her divorce from Jesse James, and five years later adopted daughter Laila.
Bullock adopted both children
from the Louisiana foster care system. When she announced the adoption of Laila, she described her family as "blended and diverse, nutty, and loving and understanding".
In December 2015, the Bird Box actress revealed that she kept her second adoption a secret to prove that she could provide a normal home environment for her kids. She compared the secrecy to living in the Witness Protection Program.
Hugh Jackman and Deborra-Lee Furness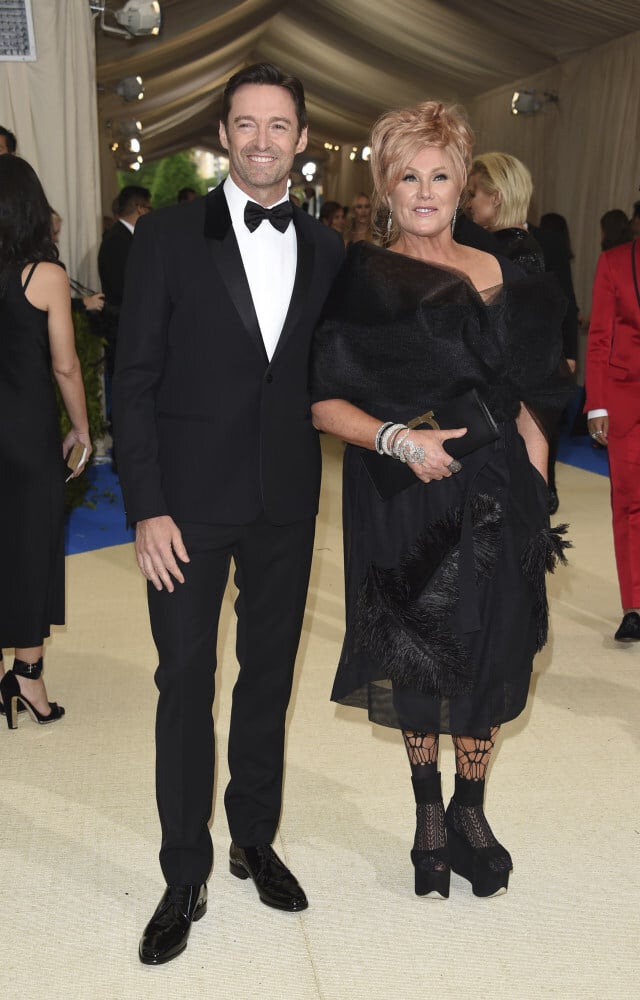 Hugh Jackman and his wife, Deborra-Lee Furness, adopted their son, Oscar, and daughter, Ava, after struggles with fertility. Jackman shared that he and his wife, who was 40 when they married, struggled with miscarriages and IVF.
When the two decided to adopt, they chose two mixed-race babies, calling it "a no-brainer".
"It was like, where's the need?" he told People in 2009. "The need was obviously mixed-race children. And that was it."
Madonna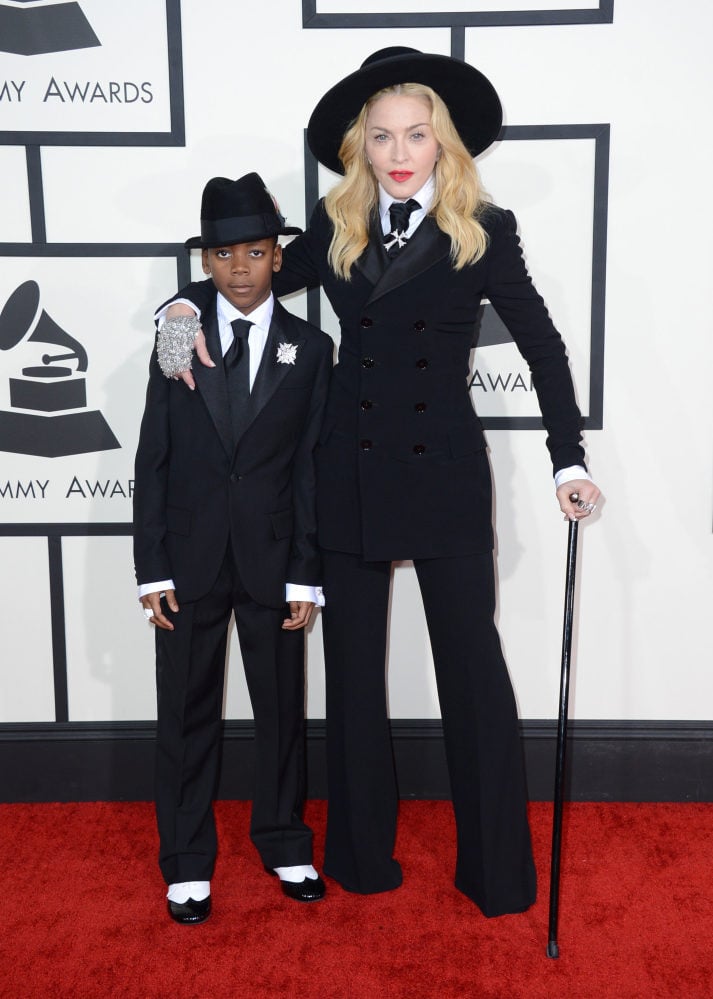 Madonna has four adopted kids: David Banda, Mercy James, and twins Stella and Estere. All four were born in Malawi, Africa. She adopted son David in 2006, followed by daughter Mercy in 2009. Eight years later, she brought home twin daughters Stella and Estere.
She also has a biological daughter, Lourdes Maria Ciccone Leon, whom she had with Carlos Leon, and biological son Rocco Ritchie, whom she had with ex-husband Guy Ritchie.
Viola Davis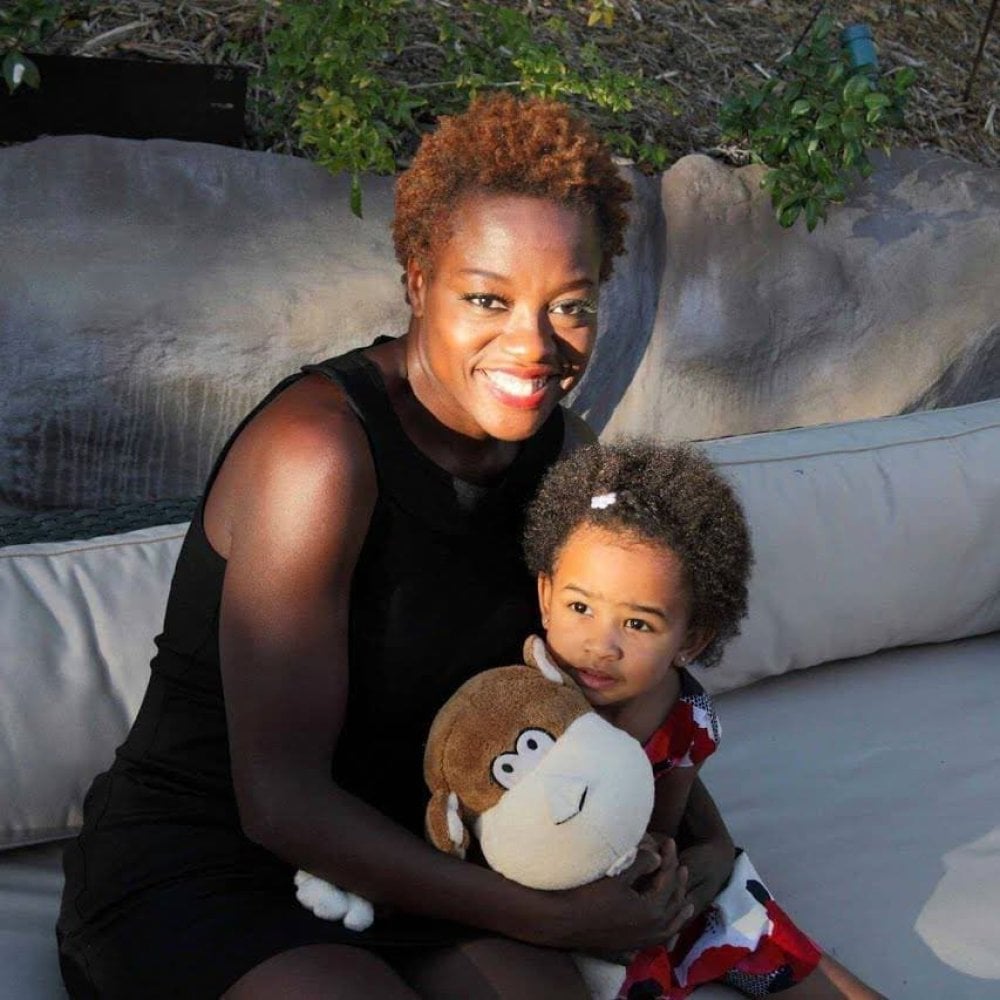 Viola Davis and her husband, Julius Tennon, adopted their daughter Genesis when she was a baby in 2011.
Davis announced she had become a mum during an acceptance speech in 2011, when she thanked her husband and "our new baby Genesis".
When Davis was on the cover of InStyle magazine in 2015, she shared that she "always tell[s] Genesis she was born from my heart, not my belly".
Hoda Kotb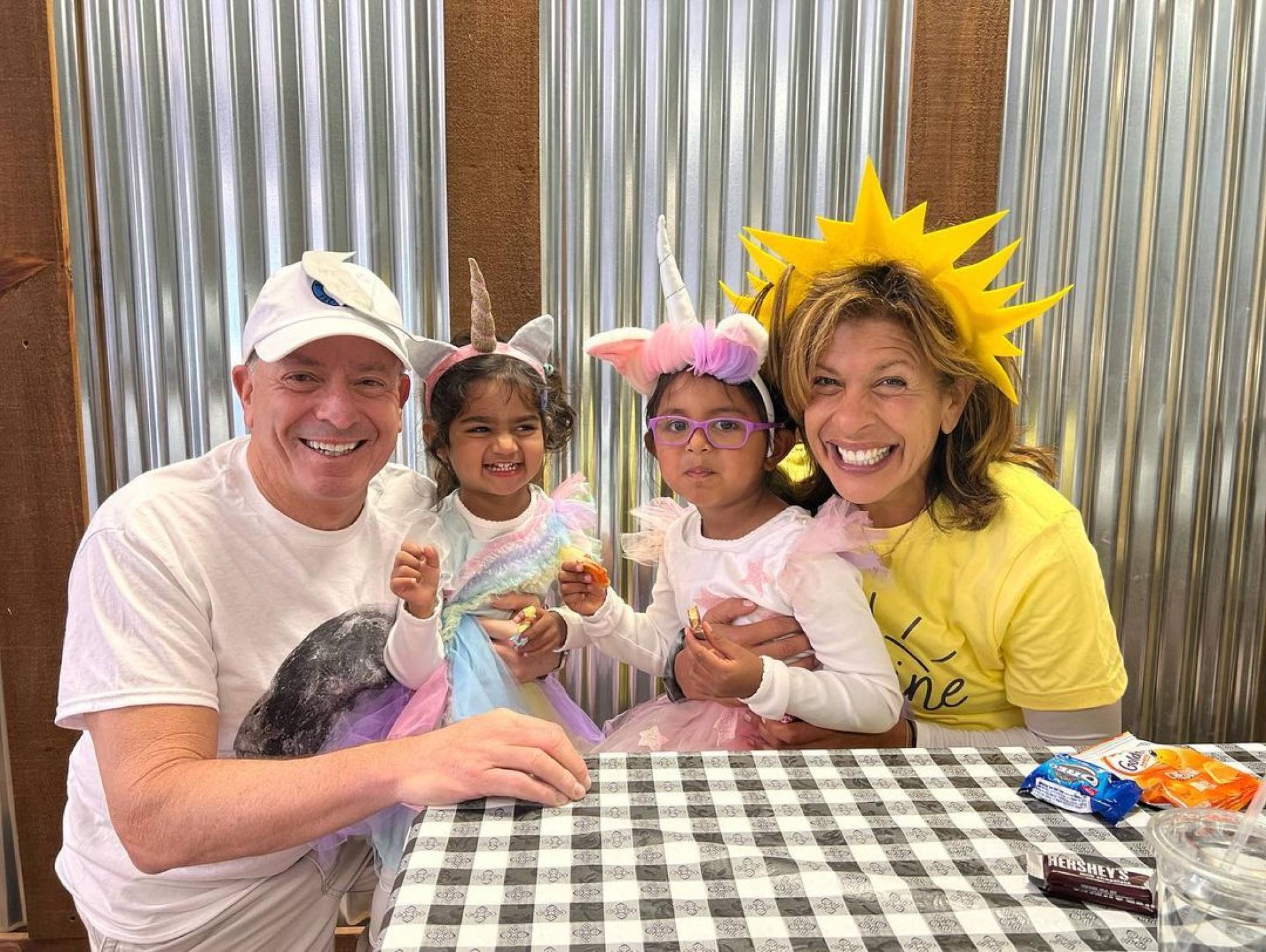 Hoda Kotb adopted both of her daughters after her fight with breast cancer, which she beat in 2007, left her unable to get pregnant. But happily, the Today anchor announced she adopted a daughter in February 2017.
She spoke about how lucky she feels to have adopted her daughter, saying, "When you're a new mum for the first time at 52, you get on your knees and say thank you. Because you get to do something you didn't think you had a shot at."
In April 2019, Kotb announced that she had adopted another daughter, named Hope Catherine Kotb.
Kotb and her husband had plans to adopt a third child, but the pandemic changed that. "You know what's funny about the adoption stuff that's going on now, apparently it's really slow during this time, during Covid," she said during an appearance on Watch What Happens Live in July 2021.
Emma Thompson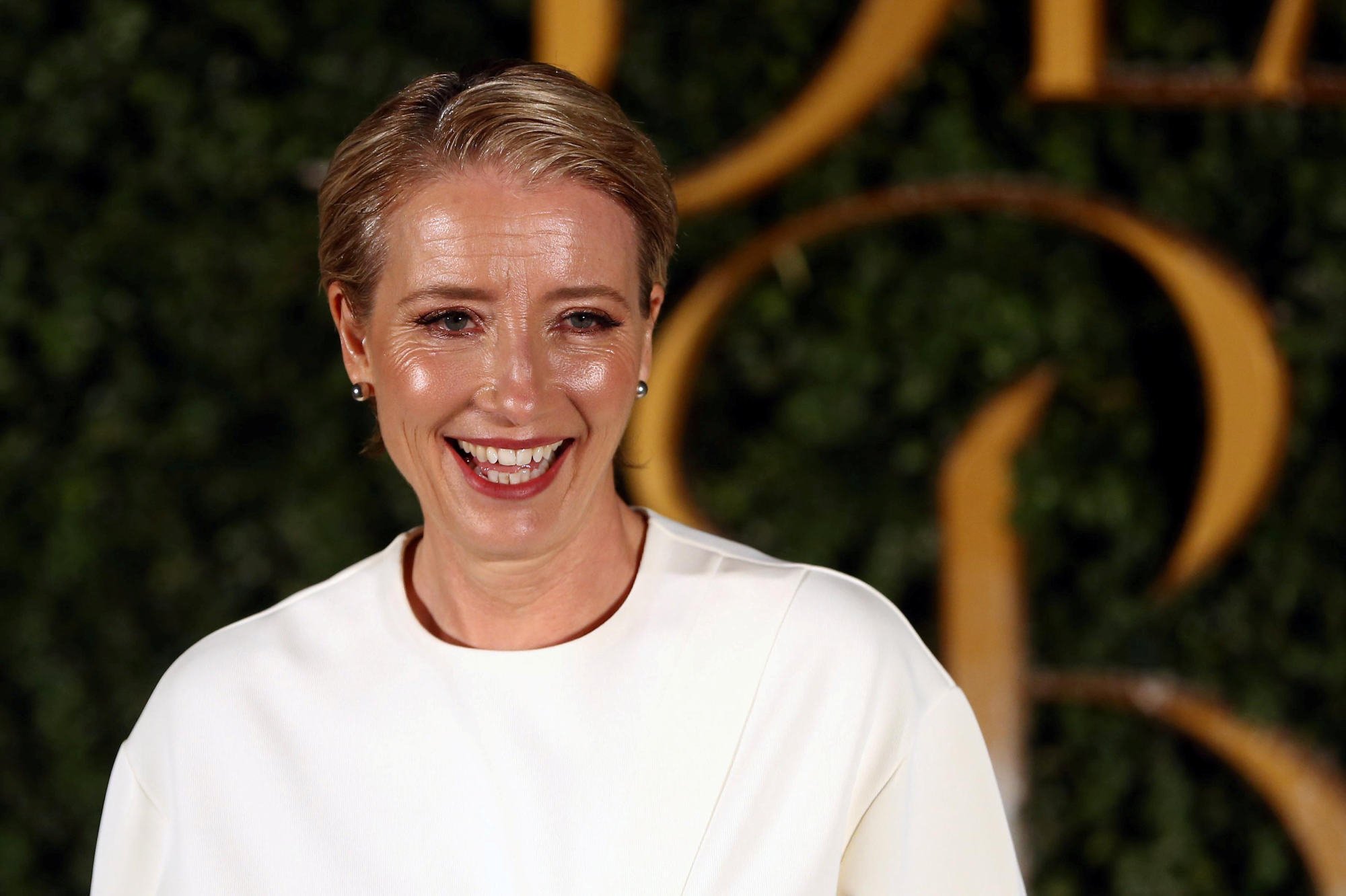 Emma Thompson and her husband informally adopted a former child soldier from Rwanda when he was 16. Thompson shared in March 2010 that she met Tindyebwa Agaba (whom she calls Tindy) at a Refugee Council event. He was sleeping on the streets of London at the time, after escaping his home country Rwanda. Thompson invited him to stay for Christmas and he's been a part of the family ever since.
The actress recalled that, "Slowly, he became a sort of permanent fixture, came on holiday to Scotland with us, became part of the family."
Thompson also has a biological daughter named Gaia, but struggled with IVF after her birth, before adopting Agaba.
"I couldn't have more children, and that was hard; but perhaps if I had, I'd have missed out on this extra act of mothering that I've had with Tindy," she said. "Because there was space in my life for him, and I don't think there would have been space if I'd had another young child around."
Kristin Davis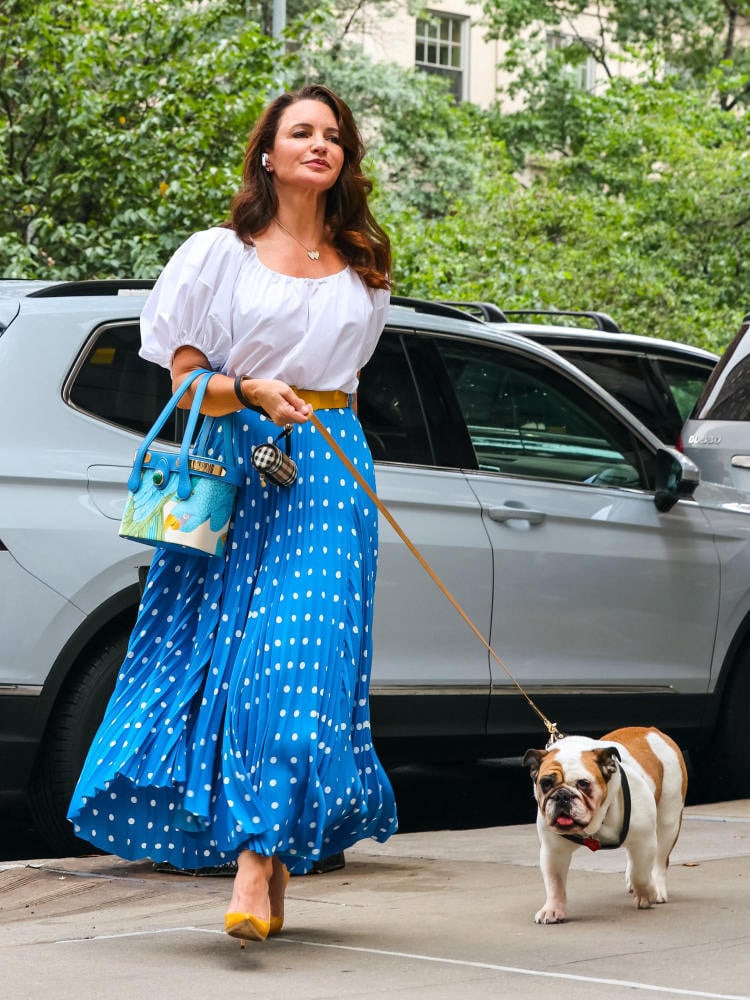 Just like her
Sex and the City
character Charlotte, Davis adopted a daughter, Gemma, in 2011. In her statement to
People
, she said, "This is something I have wanted for a very long time. Having this wish come true is even more gratifying than I ever had imagined. I feel so blessed."
In 2018, Davis adopted another baby, this time a son named Wilson. She appeared on Red Table Talk in 2019 and spoke about adopting black children. "Because my children are African-American, I feel like it is my duty and my job to do as much research, as much work, build as many bridges as possible, because you are their community, and that is key, and that is so important," she said.
Brad Pitt and Angelina Jolie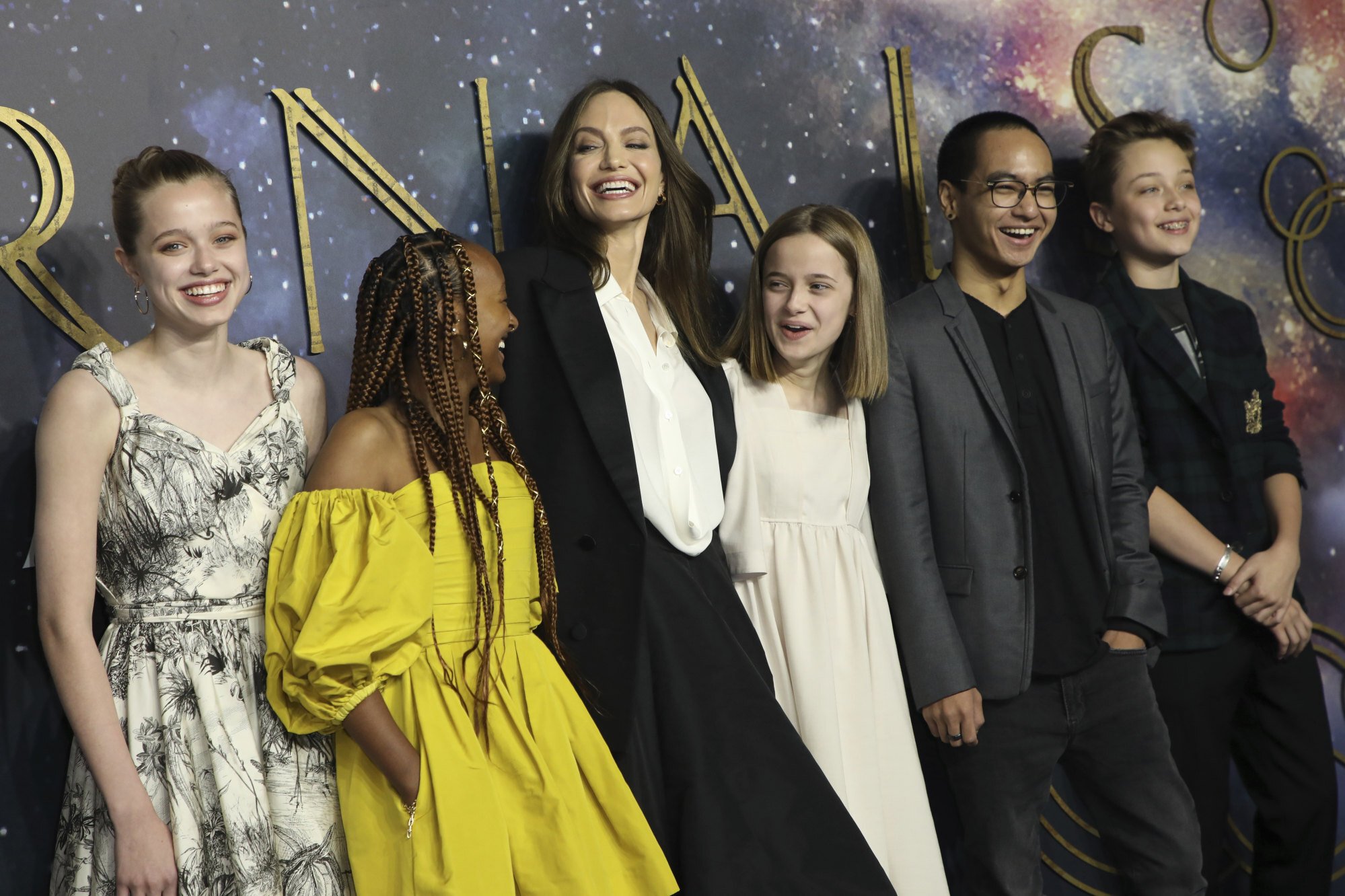 In addition to their biological children Shiloh, Knox and Vivienne,
Pitt and Jolie adopted
Maddox, Pax and Zahara from Cambodia, Vietnam and Ethiopia, respectively.
Jolie said of her adopted kids, according to ABC News, "They're the greatest little people I've ever met and they give me so much joy."
During
the press tour
for
Eternals
, Jolie has opened up more about her experiences. "What is important is to speak with openness about all of it and to share. 'Adoption' and 'orphanage' are positive words in our home," she told
Vogue India
in September.
She added, "All adopted children come with a beautiful mystery of a world that is meeting yours. When they are from another race and foreign land, that mystery, that gift, is so full. For them, they must never lose touch with where they came from. They have roots that you do not. Honour them. Learn from them. It's the most amazing journey to share. They are not entering your world, you are entering each other's worlds."
Katherine Heigl and Josh Kelley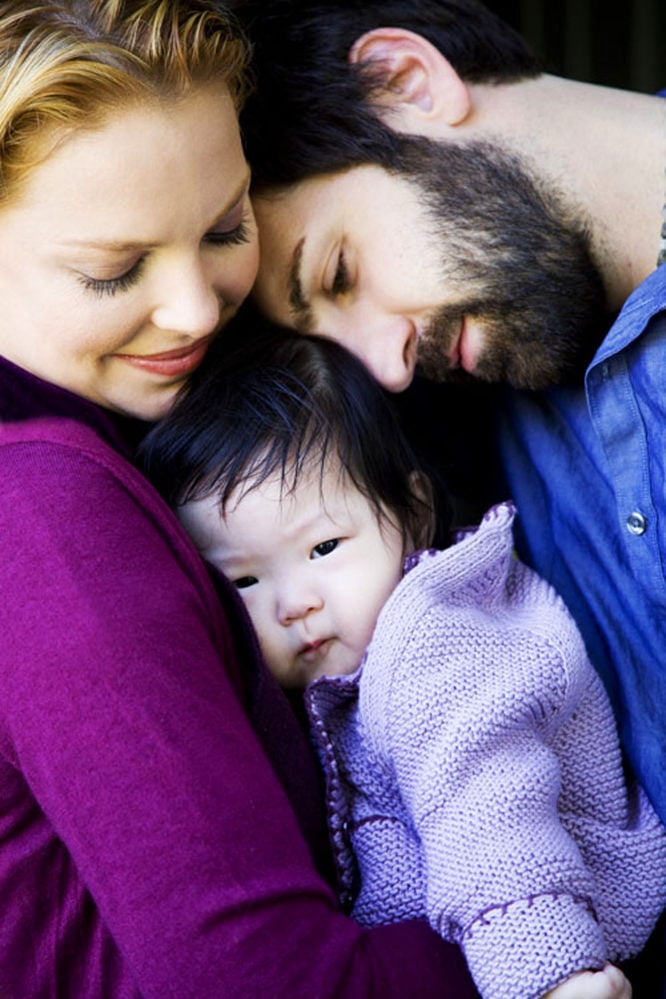 Katherine Heigl and husband Josh Kelley adopted their daughters Naleigh and Adelaide.
Heigl spoke with Scholastic News in 2011, saying, "I always knew I wanted to adopt." Heigl and Kelley adopted Naleigh in 2009 from South Korea. She was a special needs baby with a congenital heart defect that had to be fixed with open-heart surgery.
The couple's second daughter Adelaide was domestically adopted in 2012.
Heigl and Kelley also have a biological son, Joshua.
Lionel Richie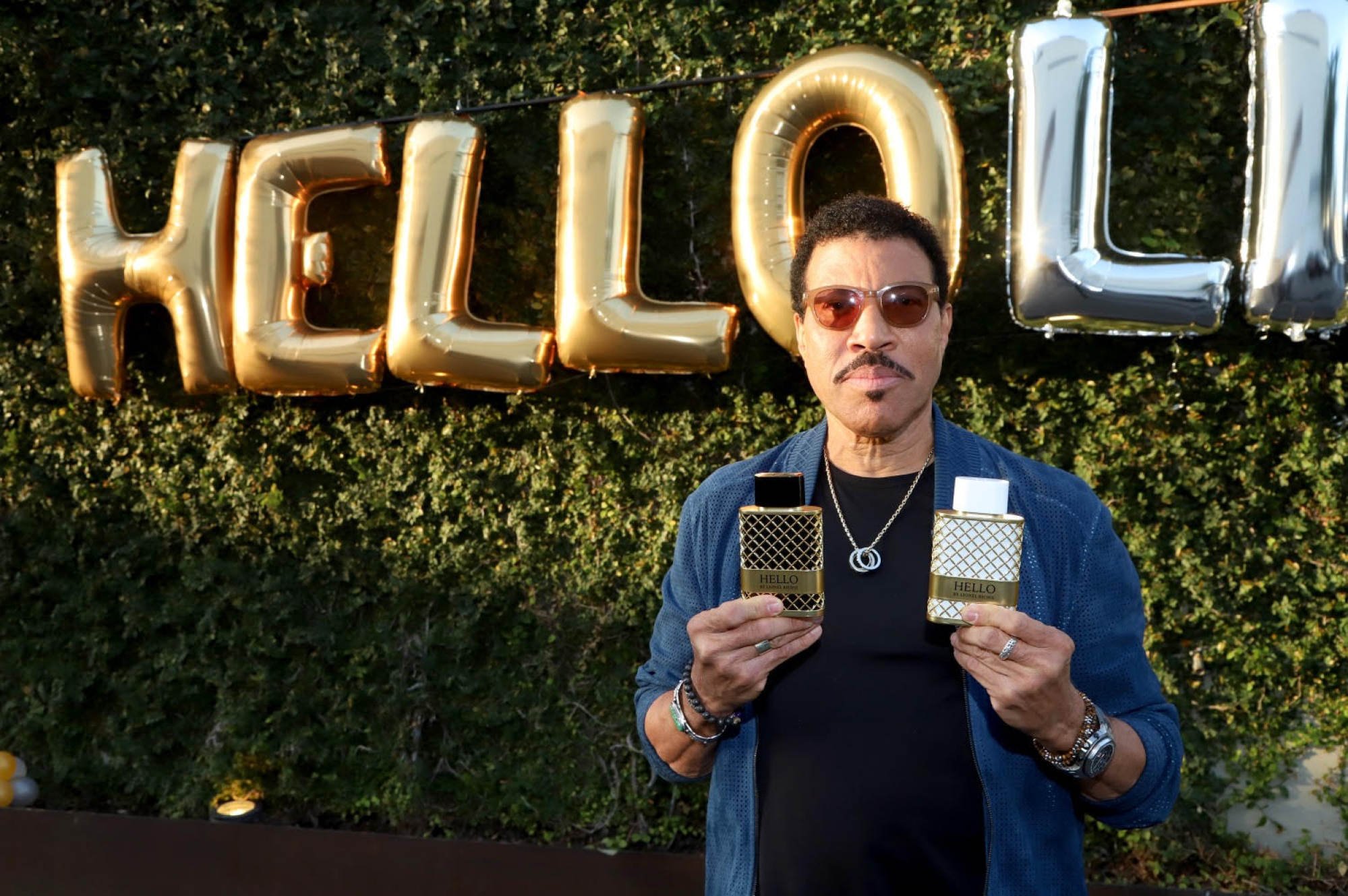 Lionel Richie took in Nicole Richie when she was four and officially adopted her at age nine. Her biological parents, friends of Lionel's, were experiencing personal and financial difficulties at the time.
Lionel shared in a September 2015 interview with Piers Morgan that it didn't take long for him to consider Nicole part of the family, saying, "So it took about maybe a year for me to just fall in love and she was a little button, and of course by that time I was 'Dad.'"
Richie also has two biological children: Sofia Richie and Miles Brockman Richie.
Charlize Theron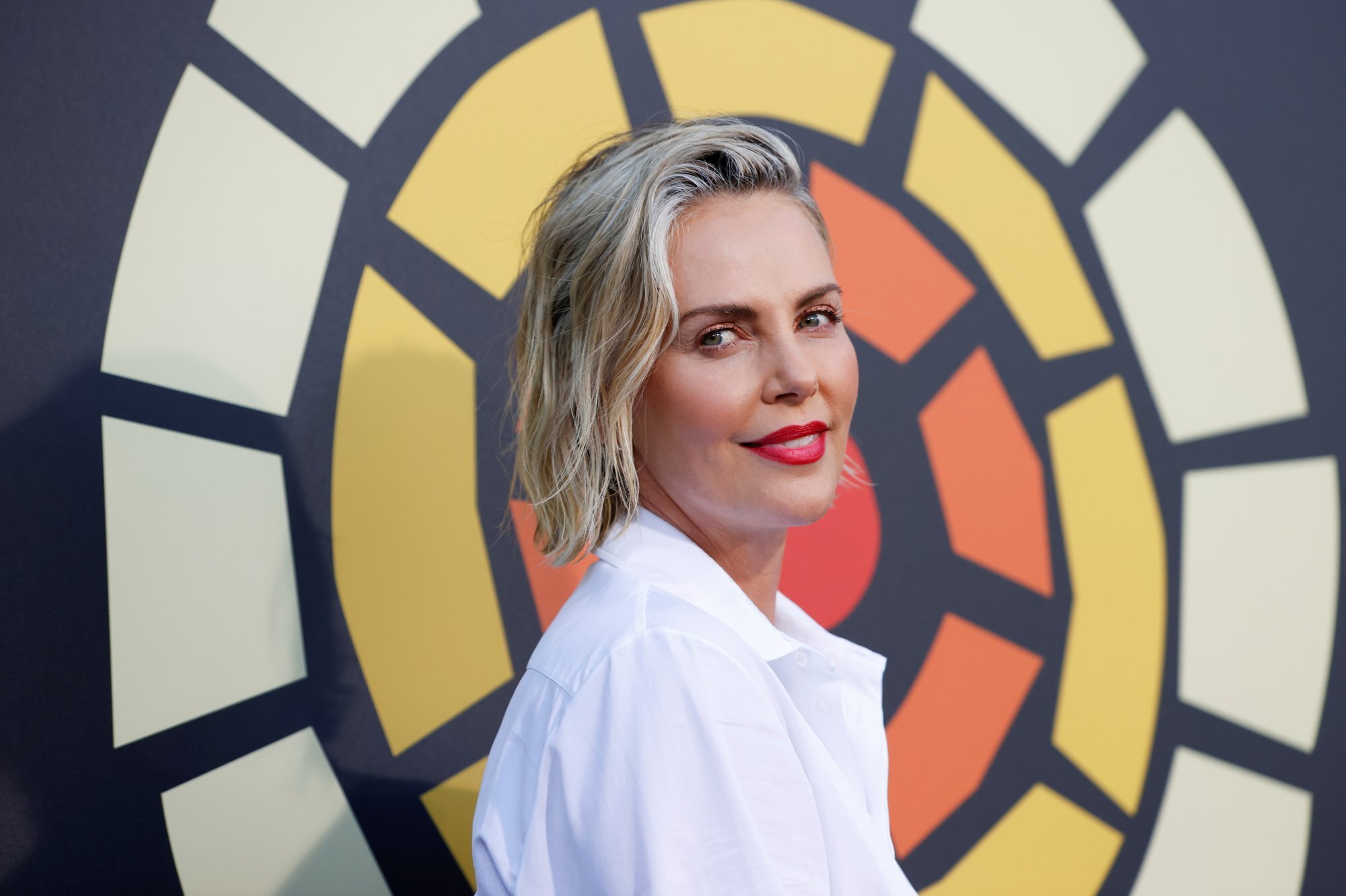 Charlize Theron has two adopted daughters, Jackson and August. Theron adopted her first child, Jackson, from her native South Africa in March 2012. Three years later, she adopted her daughter August from the US.
The Fury Road star has known since she was a kid that she wanted to adopt. "My mum, when I went through my first adoption, actually showed me the letter. I was connected to the idea of having a family through adoption when I was eight years old," she told Diane von Furstenberg during a September 2021 podcast.
"She's like: 'You never asked me to have another baby. You never asked me to have a little brother or sister for you. You just immediately went to adoption.' But I always knew that I wanted to be a mother always," said Theron.
Sheryl Crow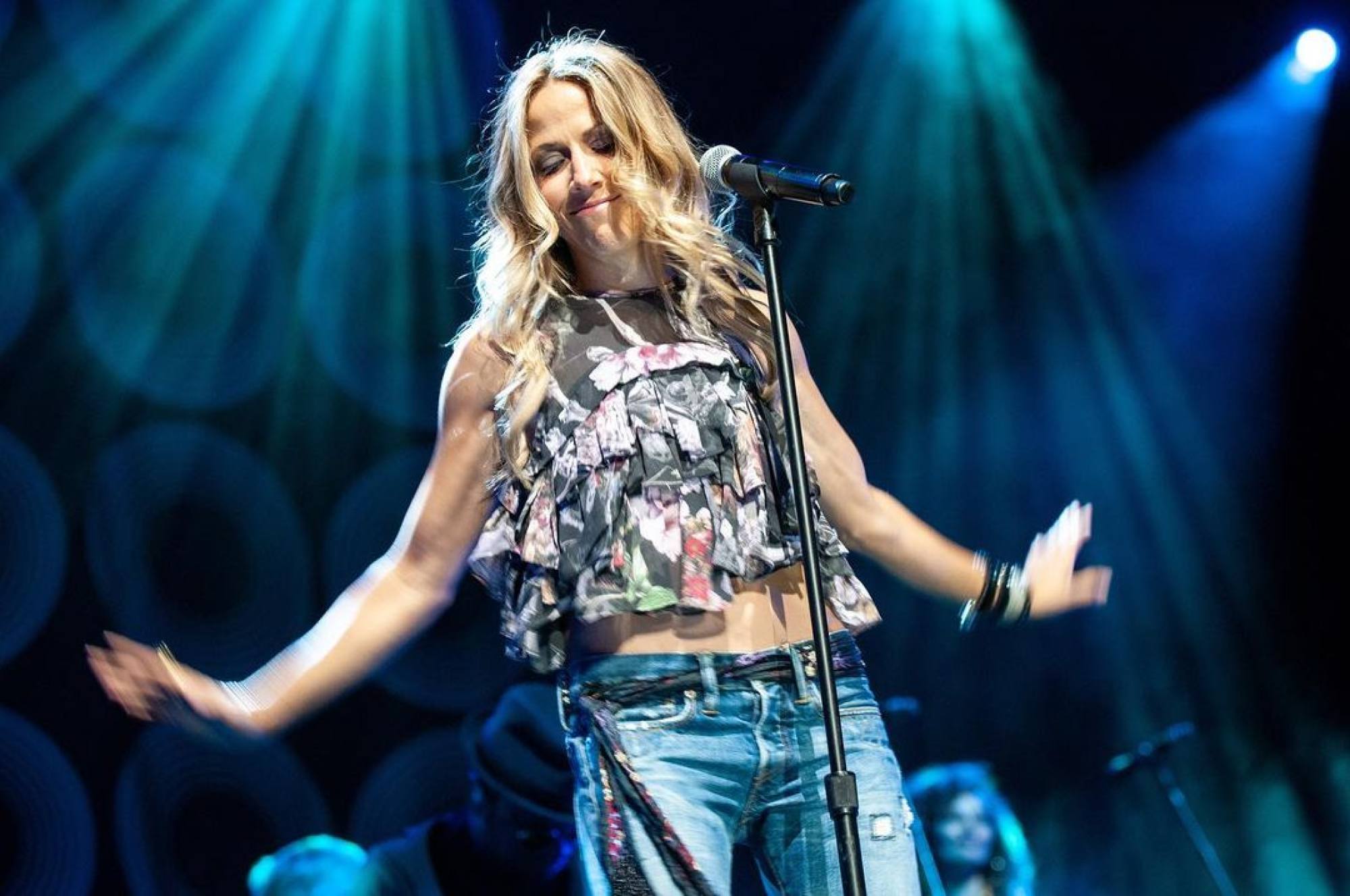 Sheryl Crow adopted her two sons, Wyatt and Levi. She announced in 2007 that she adopted two-week-old Wyatt, named after her father. She released the song Lullaby for Wyatt in 2009.
In 2010, Crow adopted her second son, Levi, when he was just five weeks old. She told People in April 2017 that "adopting my boys – that's just been the biggest everlasting event that has informed everything".
"The story I was telling myself limited what I thought I could have, until somebody stepped in and said, 'Wait a minute, your story doesn't have to look like your mum and dad's story,'" she shared. "Families look like all different things," Crow told the same publication in October 2021.
Calista Flockhart and Harrison Ford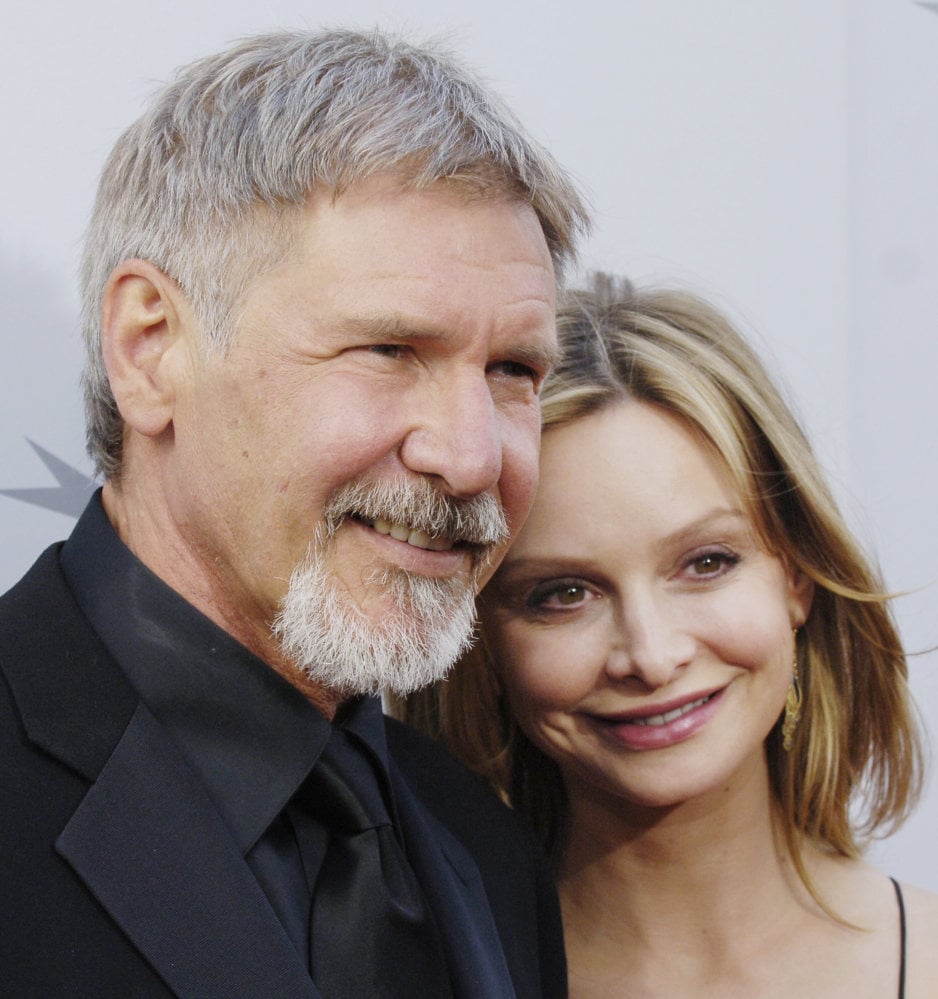 Calista Flockhart adopted her son Liam in 2001, shortly before meeting now-husband Harrison Ford. She met Ford in January 2002, and they've been together ever since. Though Ford has four adult children of his own, he officially adopted Liam as well. When Ford was asked by Parade magazine if his son was an "unexpected joy", he responded, "Yes. I wasn't expecting it at all. The unexpected part was certainly true, and the joy part is also true."
The couple tied the knot in 2010, when Liam was nine years old.
Sharon Stone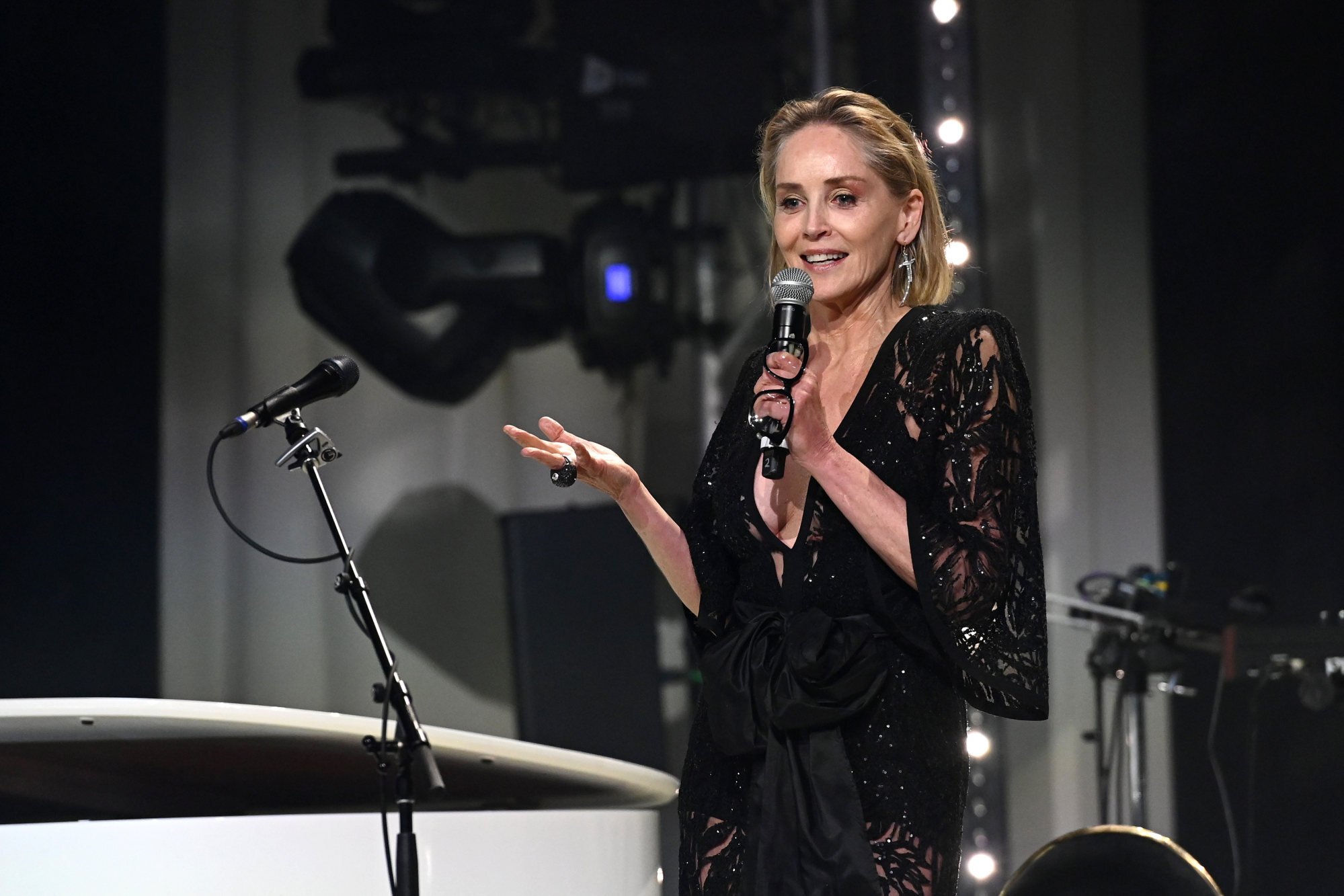 Sharon Stone has three adopted sons, one of whom she shares custody of with her ex-husband, Phil Bronstein. Stone first adopted her son Roan with her then-husband, and when the two called it quits in 2004, they engaged in a lengthy custody battle (Bronstein won primary custody).
Soon after, she adopted her son Laird in 2005, and just one year later adopted her third son Quinn. Her three boys presented her with the mother of the year award from the Associates for Breast and Prostate Cancer Studies in May 2017. She responded, "I'm grateful my kids chose me, I am a lucky mum."
Mariska Hargitay and Peter Hermann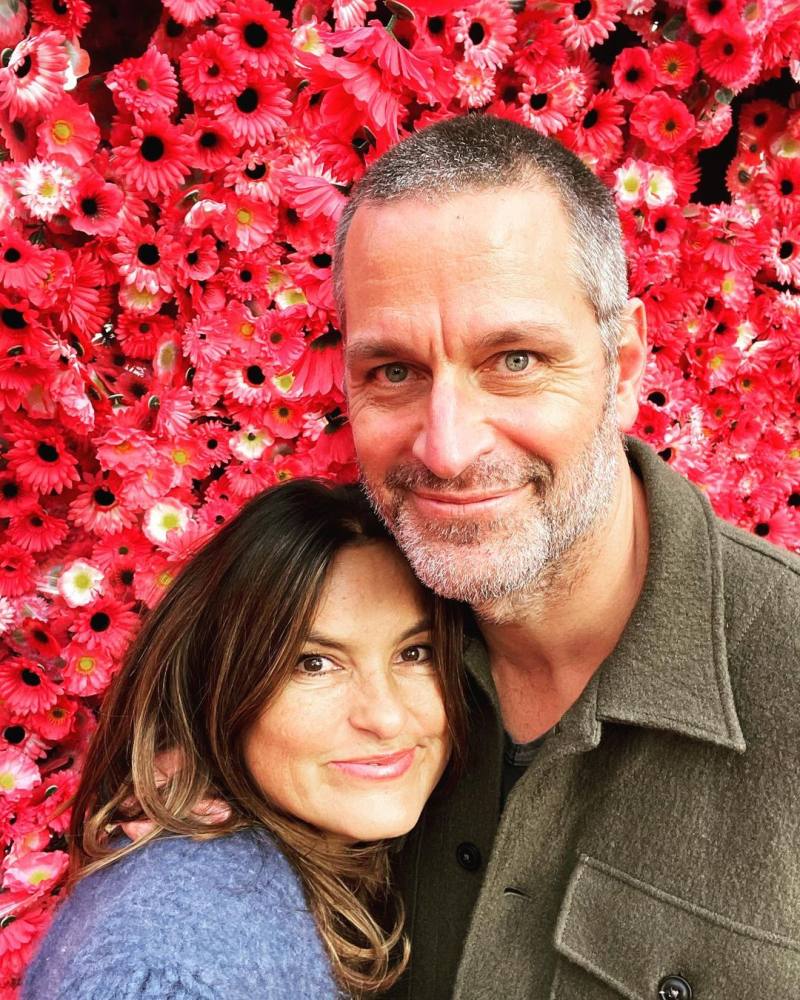 Mariska Hargitay and Peter Hermann adopted two kids after Hargitay had a difficult pregnancy and emergency C-section when their biological son August was born.
"Adoption is not for the faint of heart," Hargitay said in Good Housekeeping in April 2012, revealing that they had been chosen to adopt a baby, and even witnessed the child's birth – before the birth mother changed her mind.
Thankfully, soon after Hargitay and Hermann were chosen to adopt their daughter Amaya, and six months later adopted son Andrew.
Jamie Lee Curtis and Christopher Guest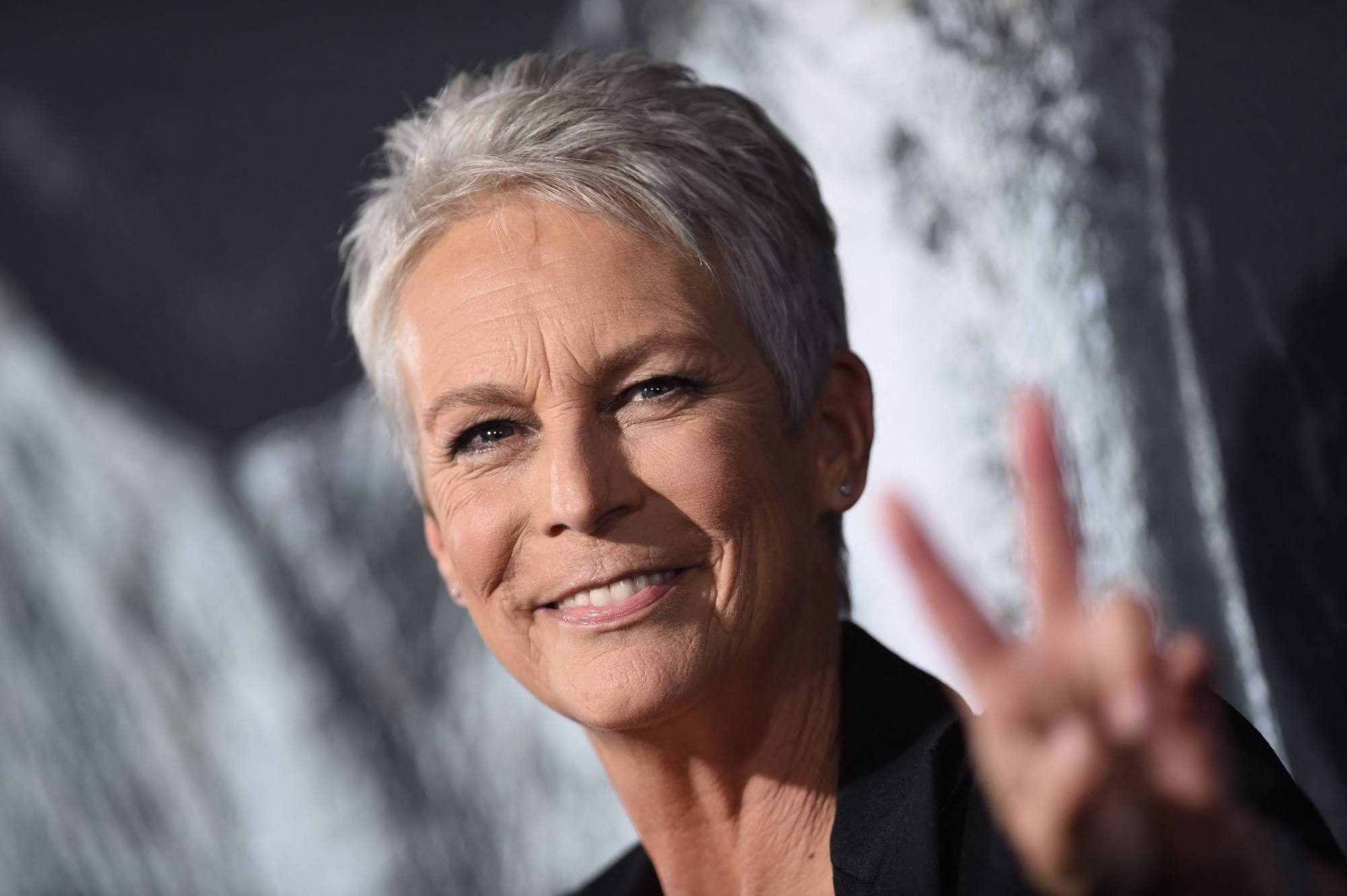 Jamie Lee Curtis and her husband, Christopher Guest, adopted their two kids nine years apart. Curtis revealed in an interview that the reason she adopted her kids was due to infertility. "Adoption was the only way for us to have a family," she said in Pact's Point of View newsletter.
Curtis and Guest's first child, Annie, was adopted by the pair in 1986. They had been waiting and planning for their daughter's arrival, which was completely the opposite of how their son Thomas entered their lives. According to Curtis, "With Annie, I had sought her out. I have no idea how our son came to us … a set of circumstances occurred, all of which were celestial."
Curtis wrote a children's book in 1996, Tell Me Again About the Night I Was Born, a story designed for adopted kids.
Cate Blanchett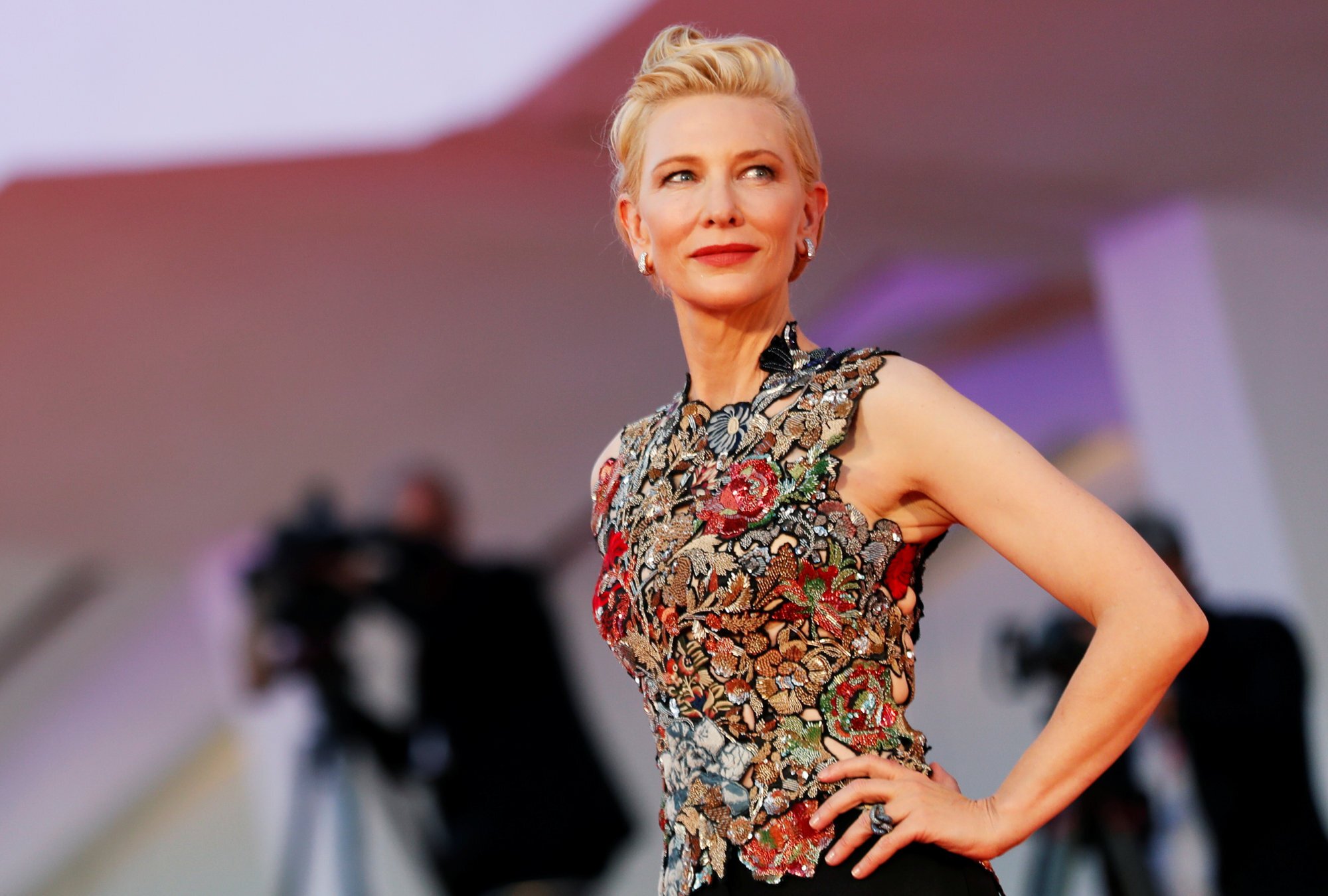 Cate Blanchett and her husband adopted a daughter in 2015. The couple also have three biological sons. The private actress announced that she had adopted daughter Edith with a succinct statement: "The Upton family [Cate Blanchett and Andrew Upton] have adopted a baby girl. No further details will be provided."
Blanchett shared that she had wanted to adopt after the birth of her first son in 2002, saying to Women in the World, "I felt we had space, enough emotional room in our hearts, and we're privileged enough to have the capacity to have another child, so it wasn't about biology."
Meg Ryan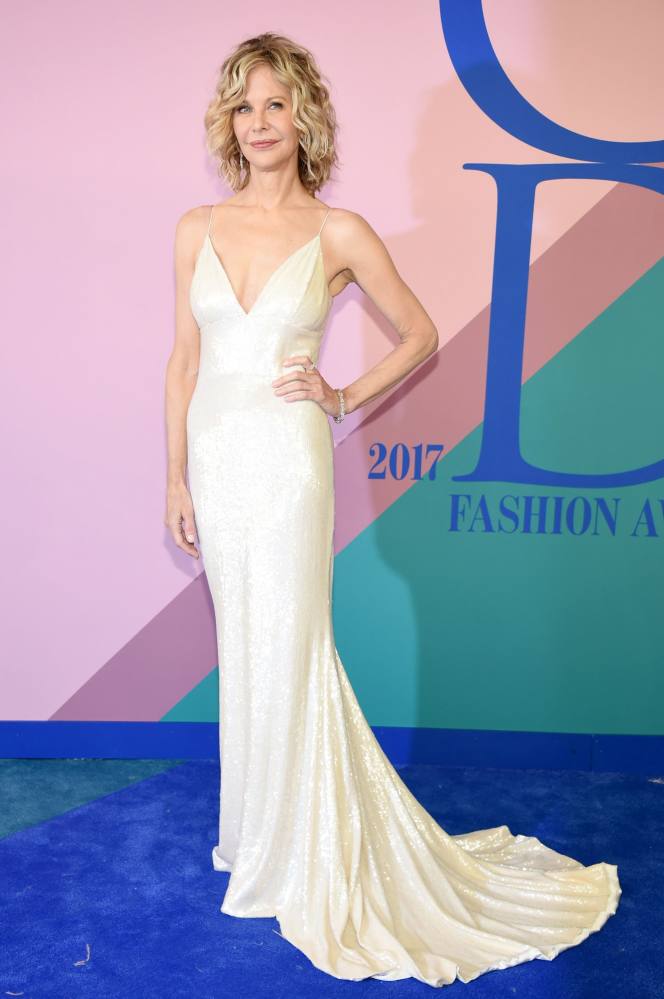 Meg Ryan adopted her daughter Daisy in 2006, five years after separating from her husband Dennis Quaid, with whom she has a biological son. When speaking about the adoption, Ryan told People, "I am convinced, completely convinced that there was nothing random about [the adoption]. She is the daughter I should have."
This article originally appeared on
Insider

Shiloh Jolie-Pitt is the Brangelina kid who's most often in headlines, but the Hollywood exes have three adopted children from across the globe too
Sex and the City star Kristin Davis adopted two African-American children while Charlize Theron decided what sort of family she'd have from a young age