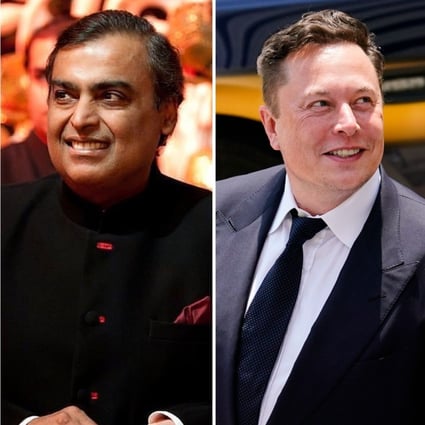 Mukesh Ambani, Elon Musk and Bernard Arnault are the richest people on their respective continents. Photos: @mukesh.ambaniii/Instagram, AP, Bloomberg
The richest person on each continent, ranked – Elon Musk stole Jeff Bezos' title in North America while Mukesh Ambani tops Asia, but what about billionaires elsewhere across the globe?
SpaceX and Tesla CEO Elon Musk is the richest man on Earth with his US$278.7 billion wealth, with LVMH CEO Bernard Arnault a close third with US$198 billion
But 82 of the world's richest are all in North America, Europe and Asia, with Australian mining magnate Gina Rinehart at No 83 – food for thought?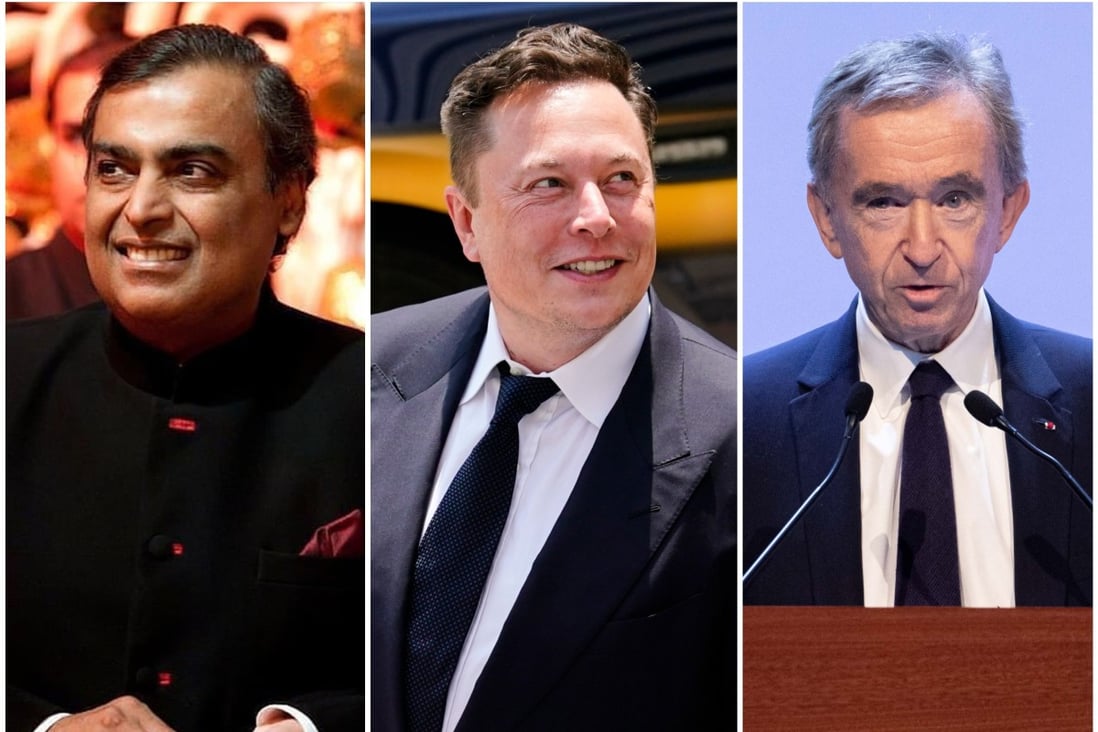 Mukesh Ambani, Elon Musk and Bernard Arnault are the richest people on their respective continents. Photos: @mukesh.ambaniii/Instagram, AP, Bloomberg