20 most expensive US first lady outfits, from Melania Trump's Gucci coat and Michelle Obama's custom Atelier Versace gown, to Jill Biden's favourite Oscar de la Renta florals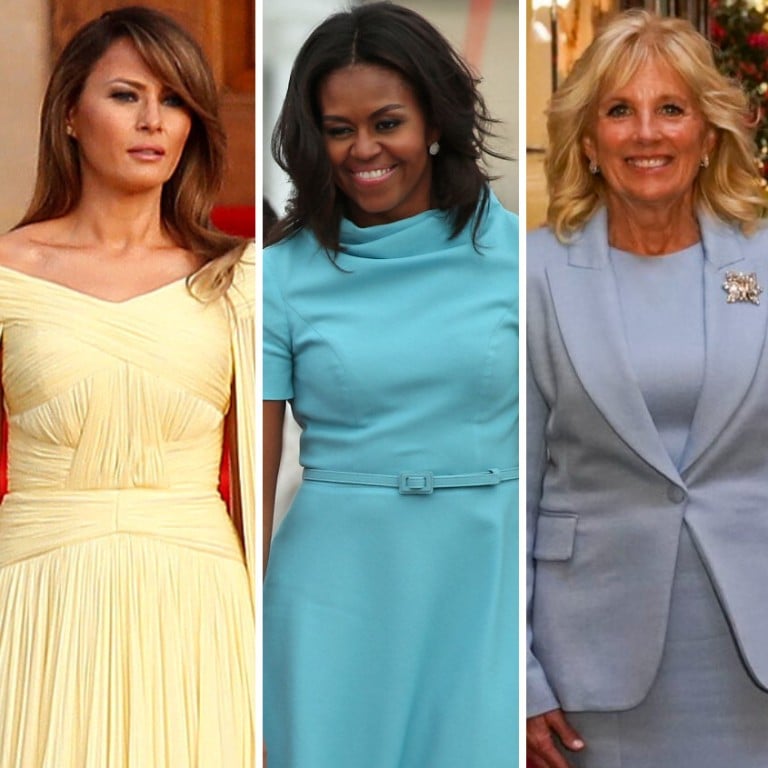 Here are some of the most expensive items worn by Melania, Michelle and co ...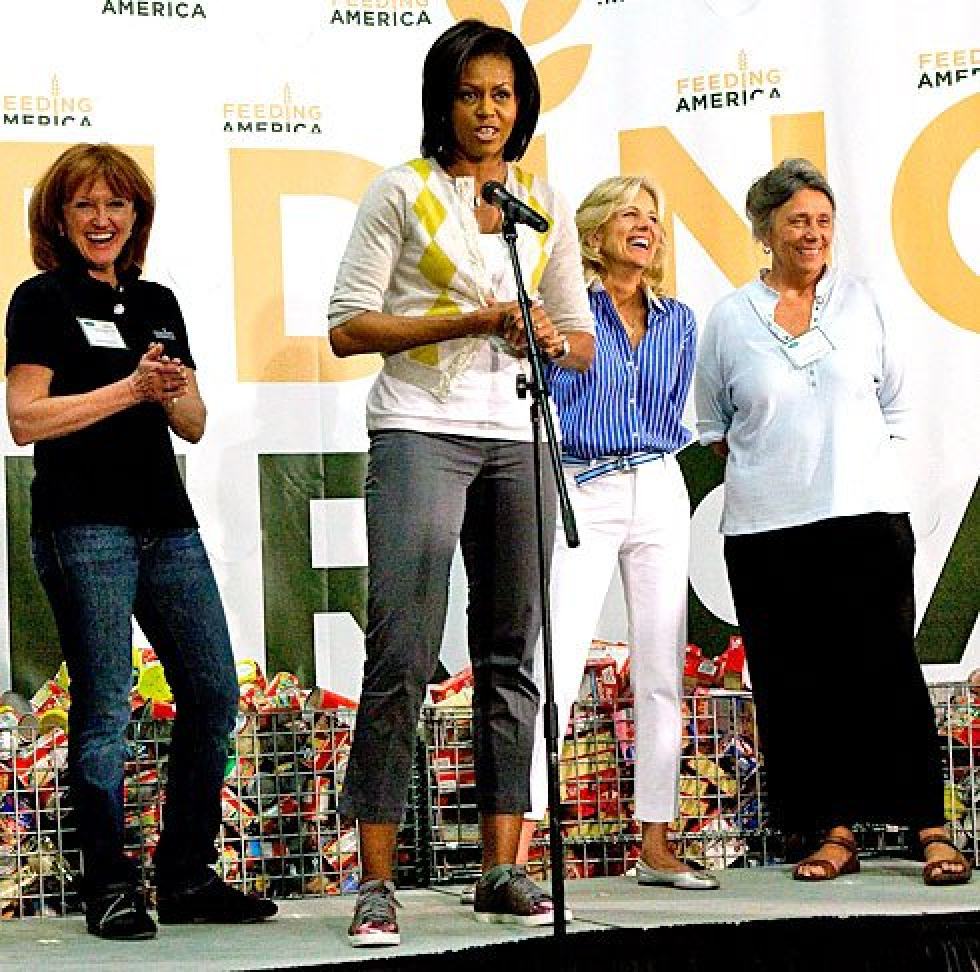 In 2009, Michelle Obama garnered criticism for wearing US$540 Lanvin trainers to a food bank. When reporters asked her representatives about the expensive trainers, they said, "They're shoes".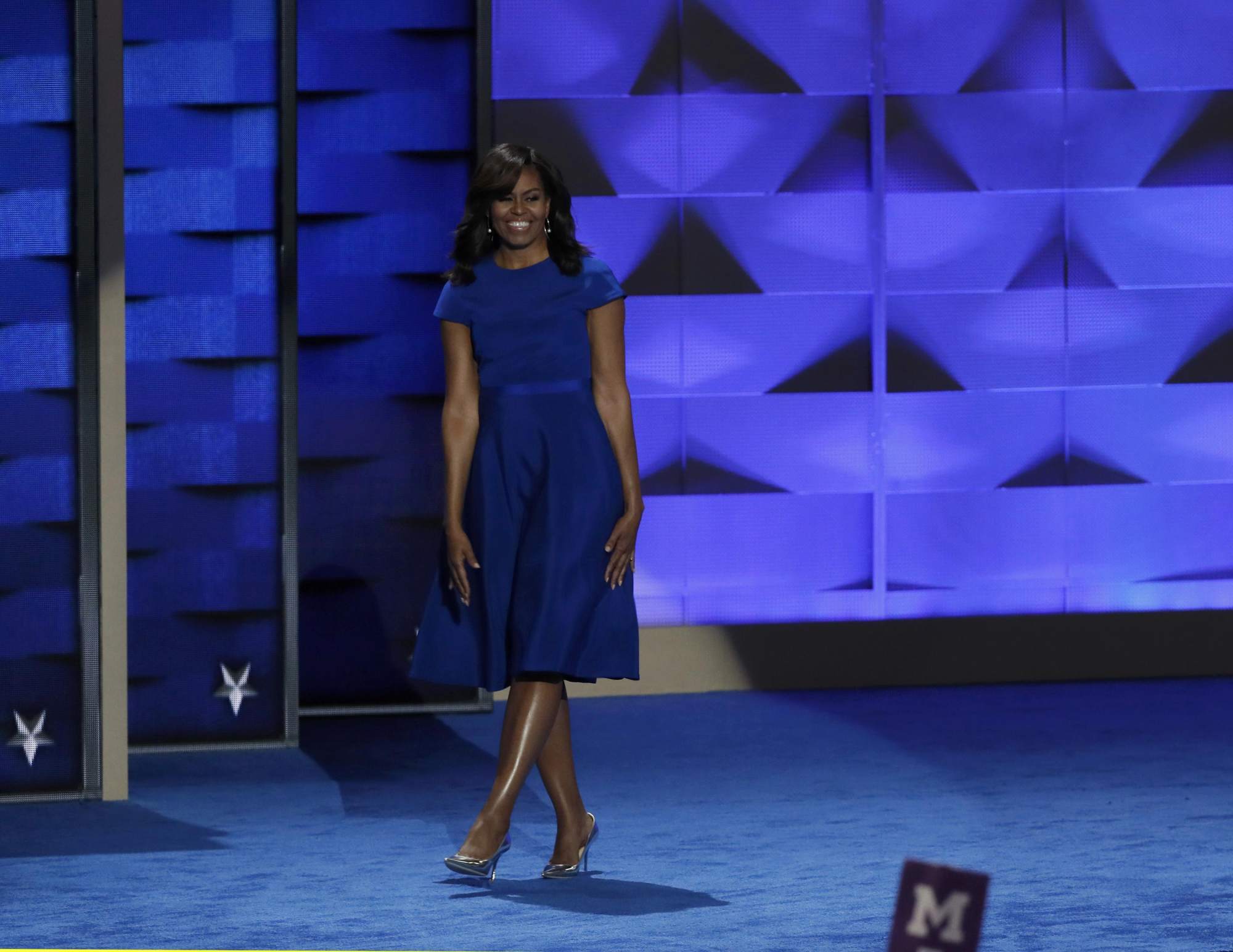 Obama gave her famous "When they go low, we go high" speech at the 2016 Democratic National Convention in a US$995 blue
Christian Siriano
dress. The dress was custom-made for Obama by the
Project Runway
alum, but a similar version was available on Siriano's website, according to the
Los Angeles Times
.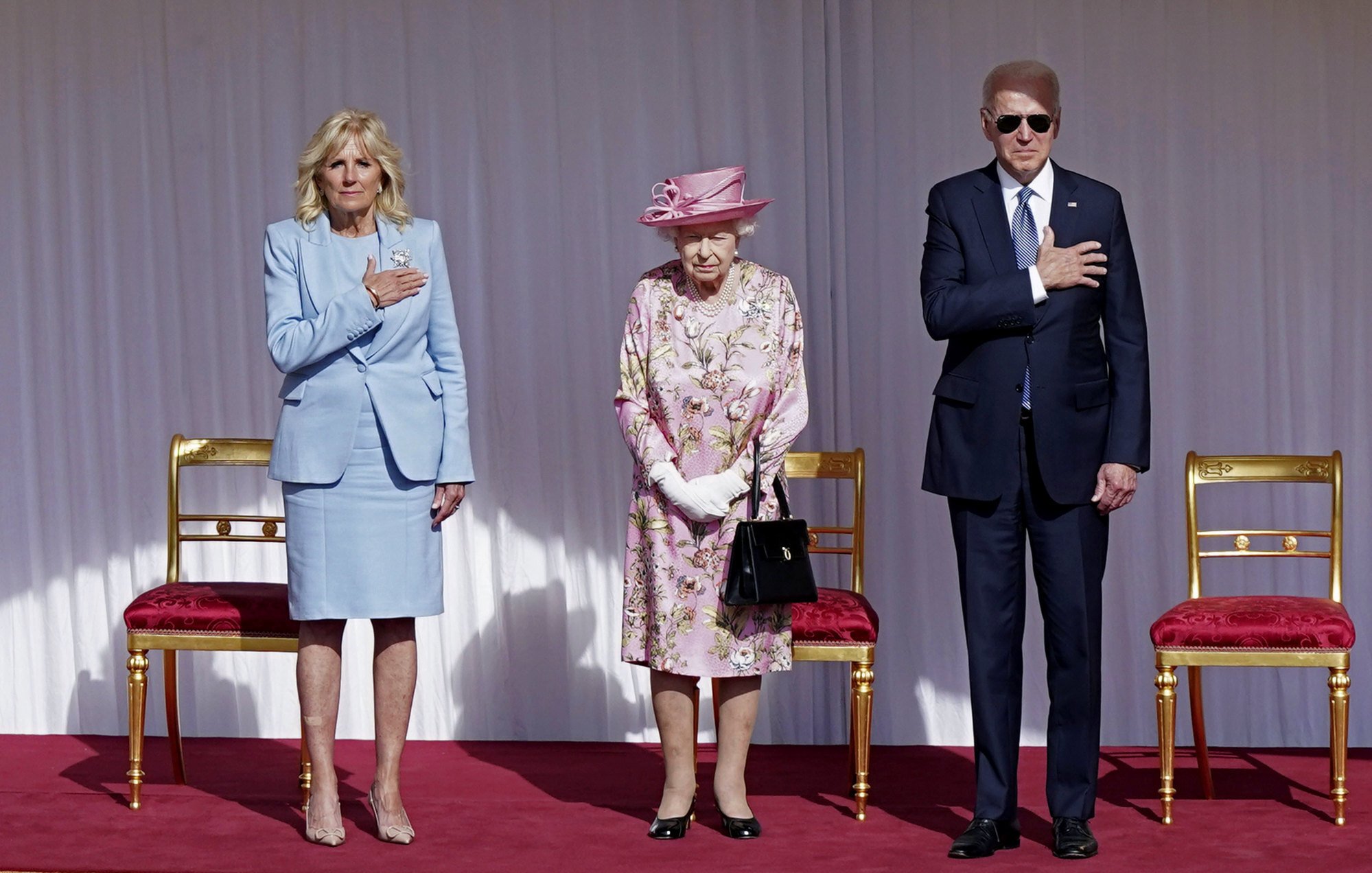 Dr. Jill Biden wore a US$1,000 powder blue suit designed by Adam Lippes to meet with Queen Elizabeth in 2021. Her blue outfit coordinated with President
Joe Biden
's tie.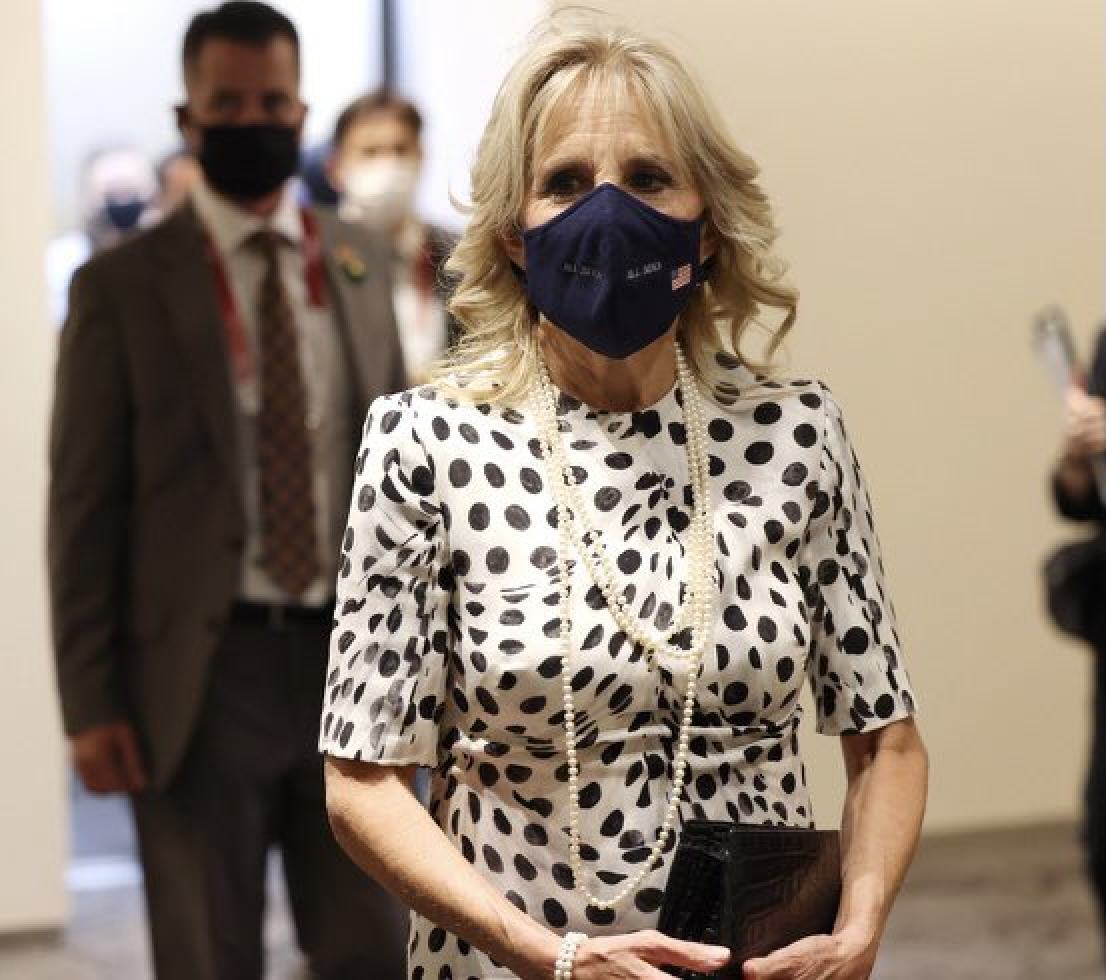 Biden wore a US$1,390 polka dot Brandon Maxwell dress to the Tokyo Olympics in 2021. She had previously worn the silk sheath dress
to the G7 summit.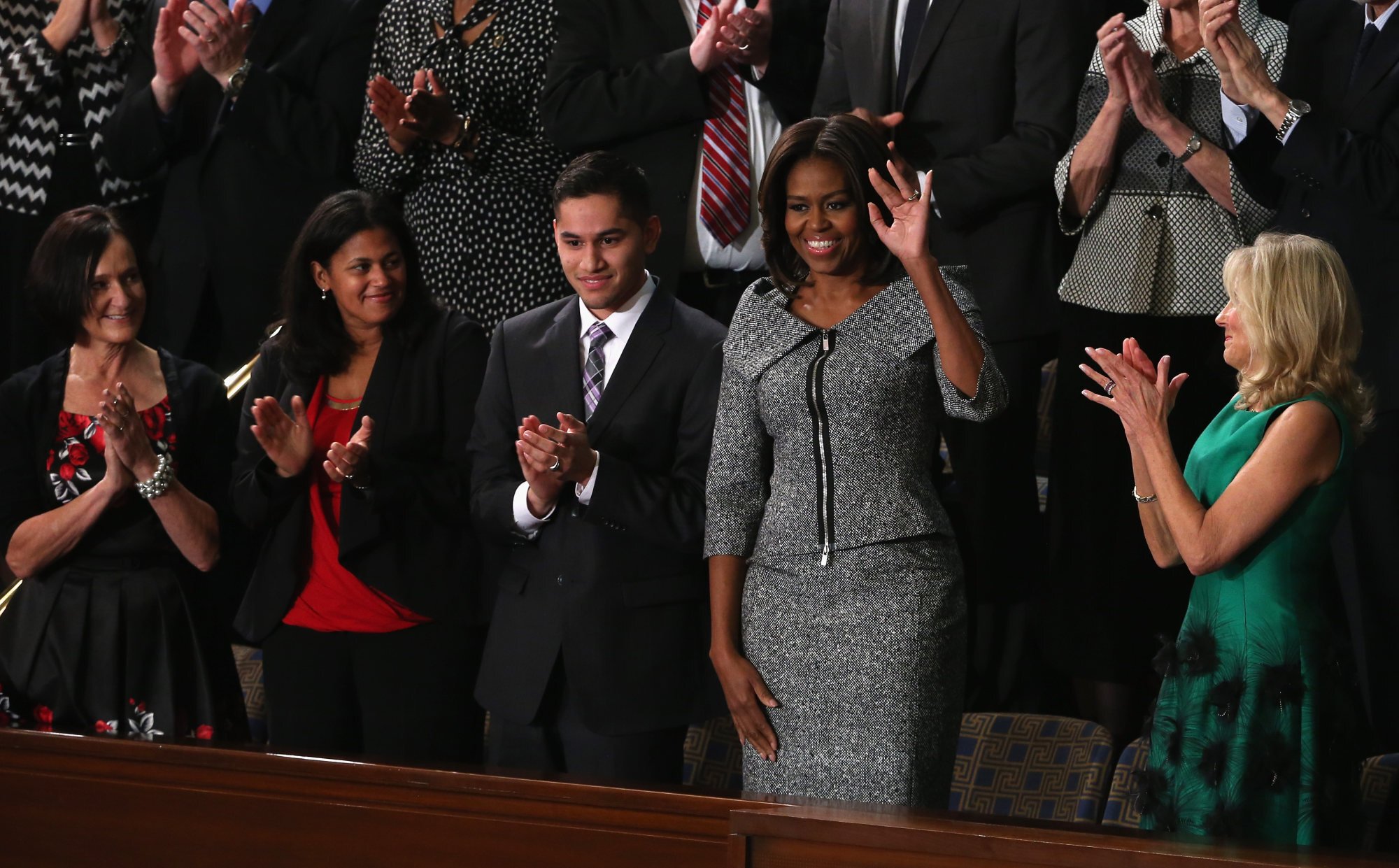 Obama wore a US$1,595 grey tweed Michael Kors suit to the 2015 state-of-the-nation speech. The skirt was altered for her by removing a thigh-high zip slit that appeared on the runway version in Kors' winter 2013 collection, the Observer reported.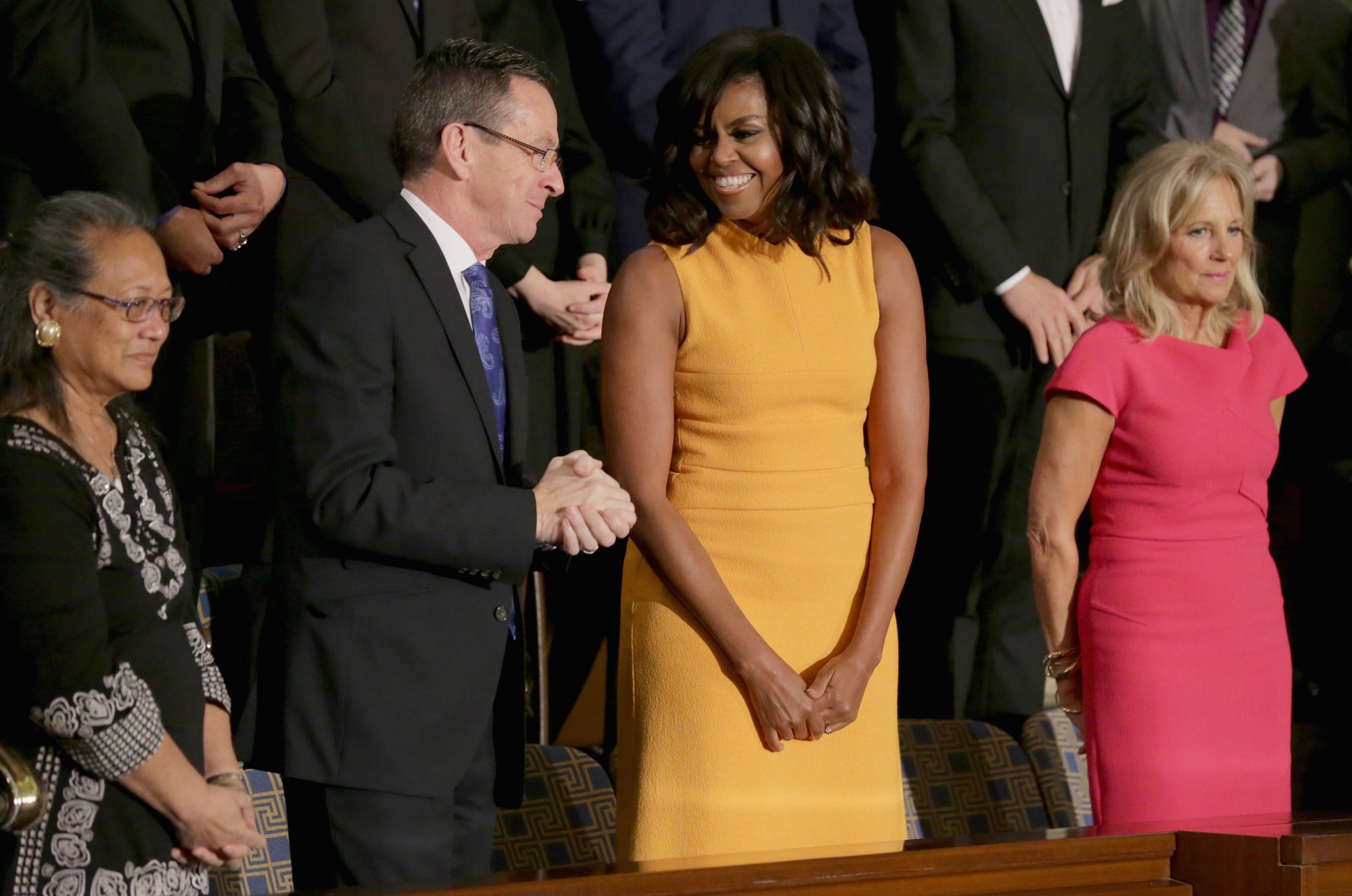 Obama's yellow Narciso Rodriguez dress from the 2016 state-of-the-union retailed for US$2,095. The dress, which was marked down to US$628 for Black Friday, sold out of Neiman Marcus immediately, CNBC reported.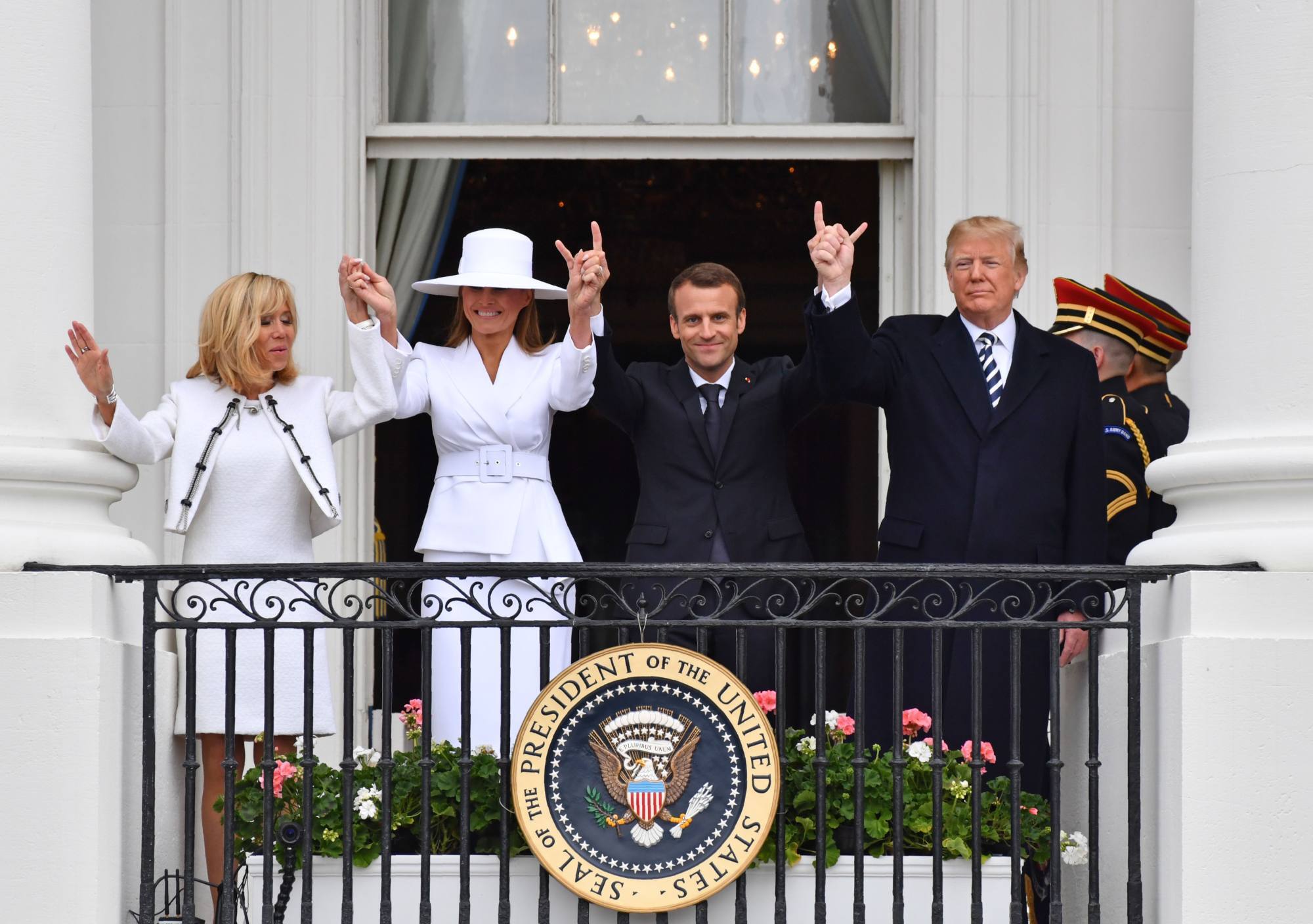 Melania Trump matched French first lady Brigitte Macron in a white Michael Kors jacket costing US$2,195 in 2018. Aside from the jacket
,
Trump wore a Hervé Pierre hat and US$775 Christian Louboutin heels.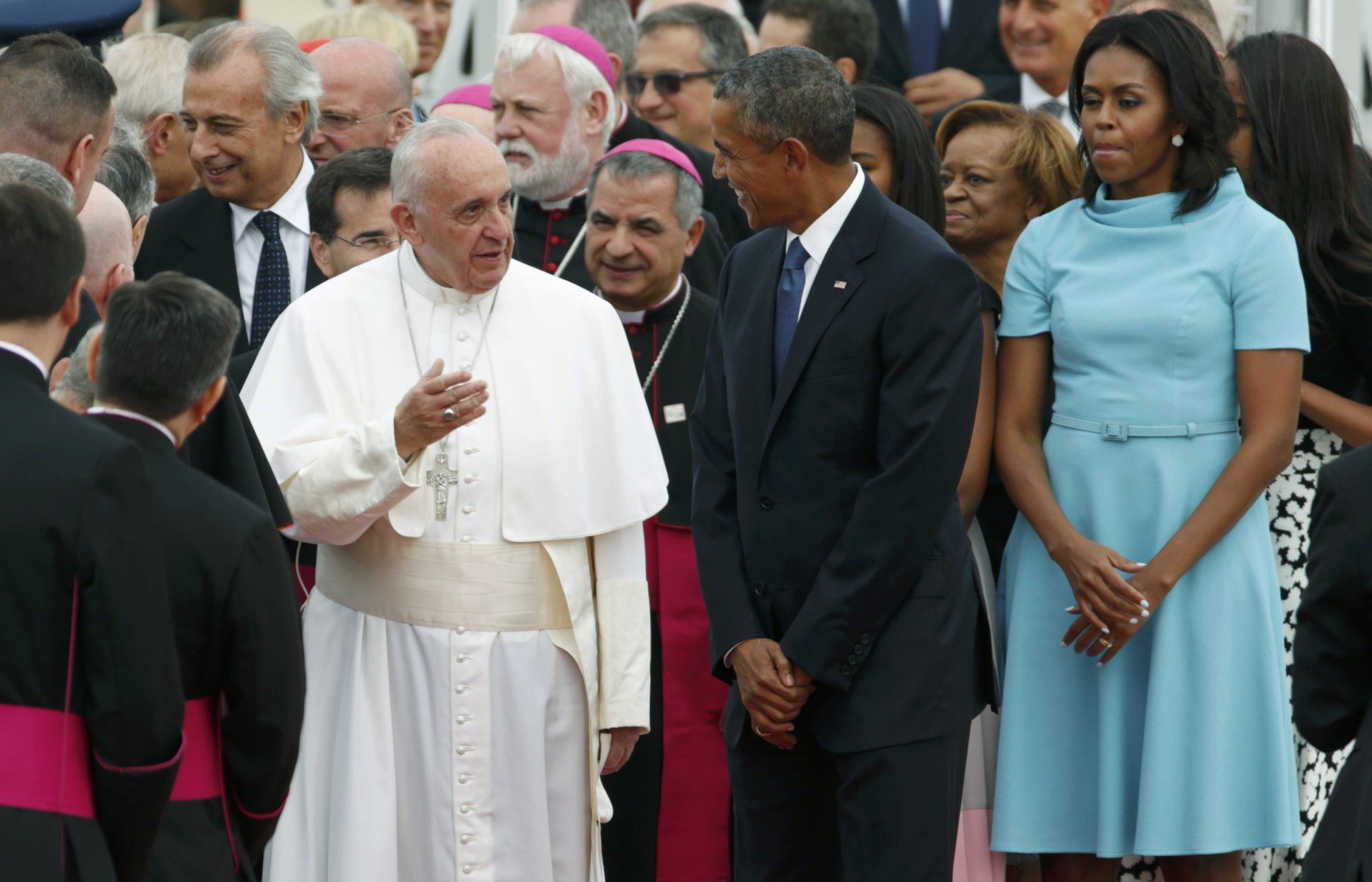 In 2015, Obama greeted Pope Francis wearing a blue Carolina Herrera dress that retails for US$2,290. The cowl-neck, short-sleeve dress sold out on Neiman Marcus.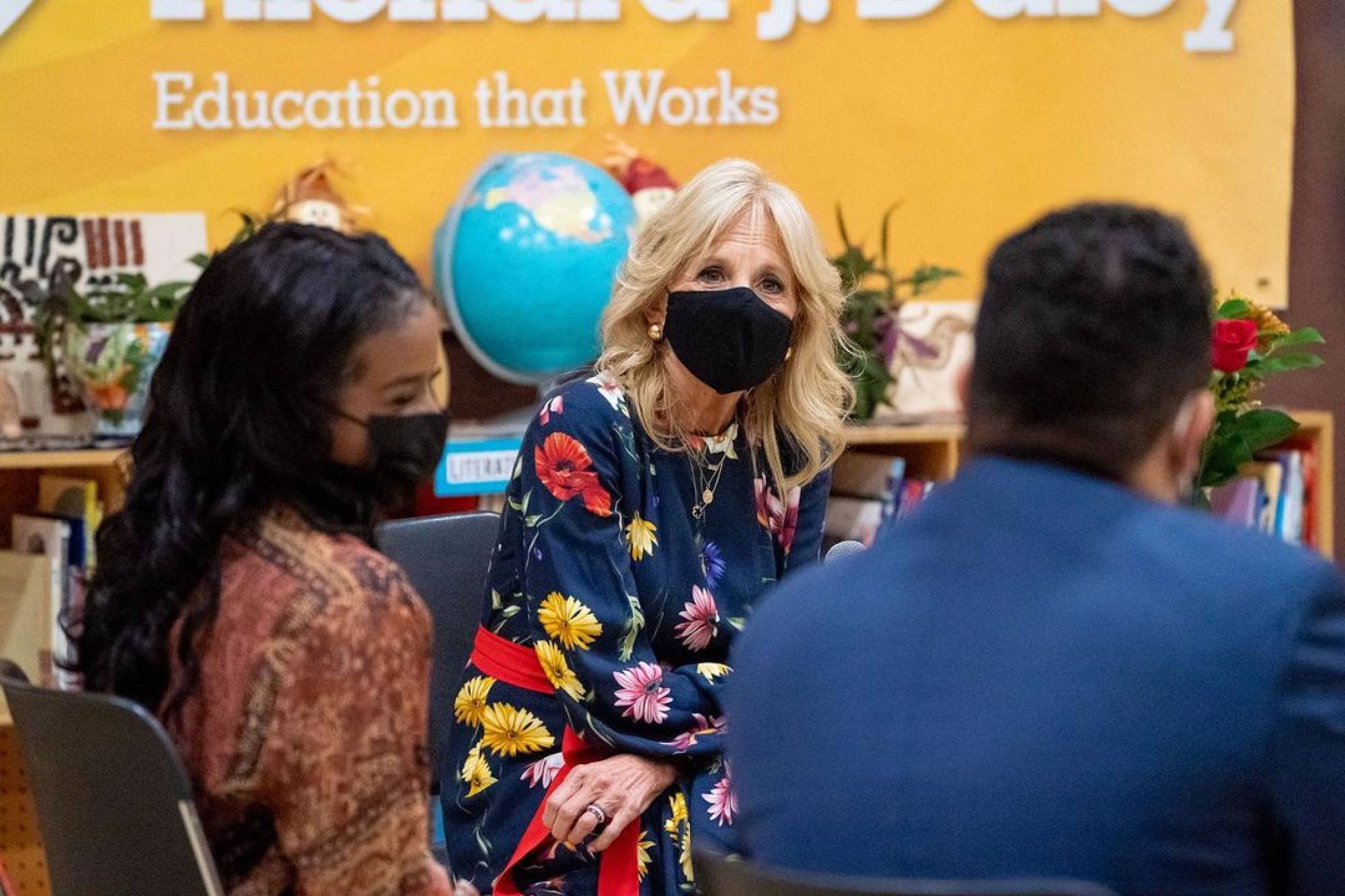 Biden's blue Oscar de la Renta dress, which
she wore on the cover of Vogue
, retails for US$2,690. The dress, which she also wore to events in July and October, is sold out.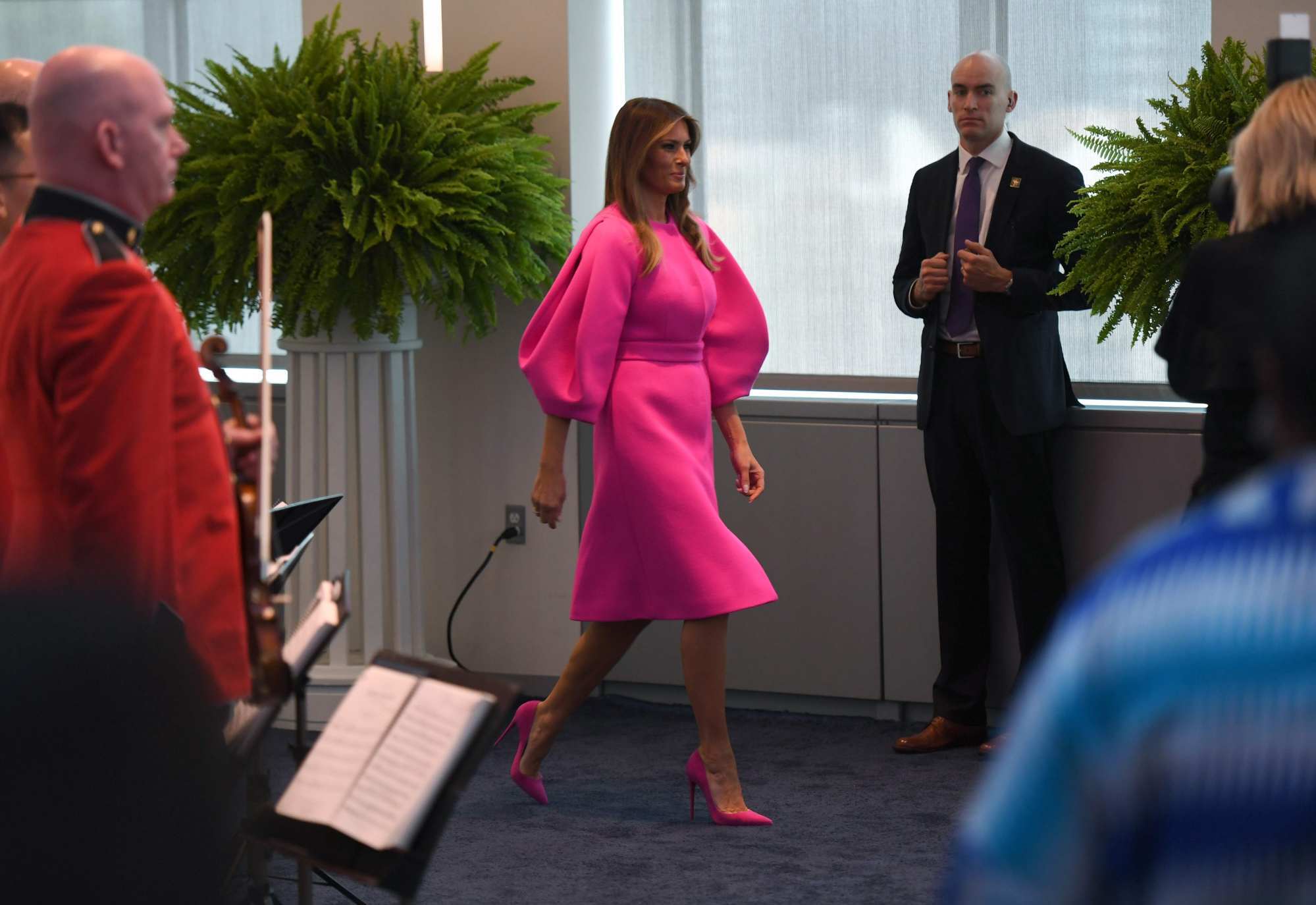 Trump's hot pink Delpozo dress, worn to a United Nations lunch in 2017, was priced at US$2,950. She spoke to the United Nations about cyberbullying.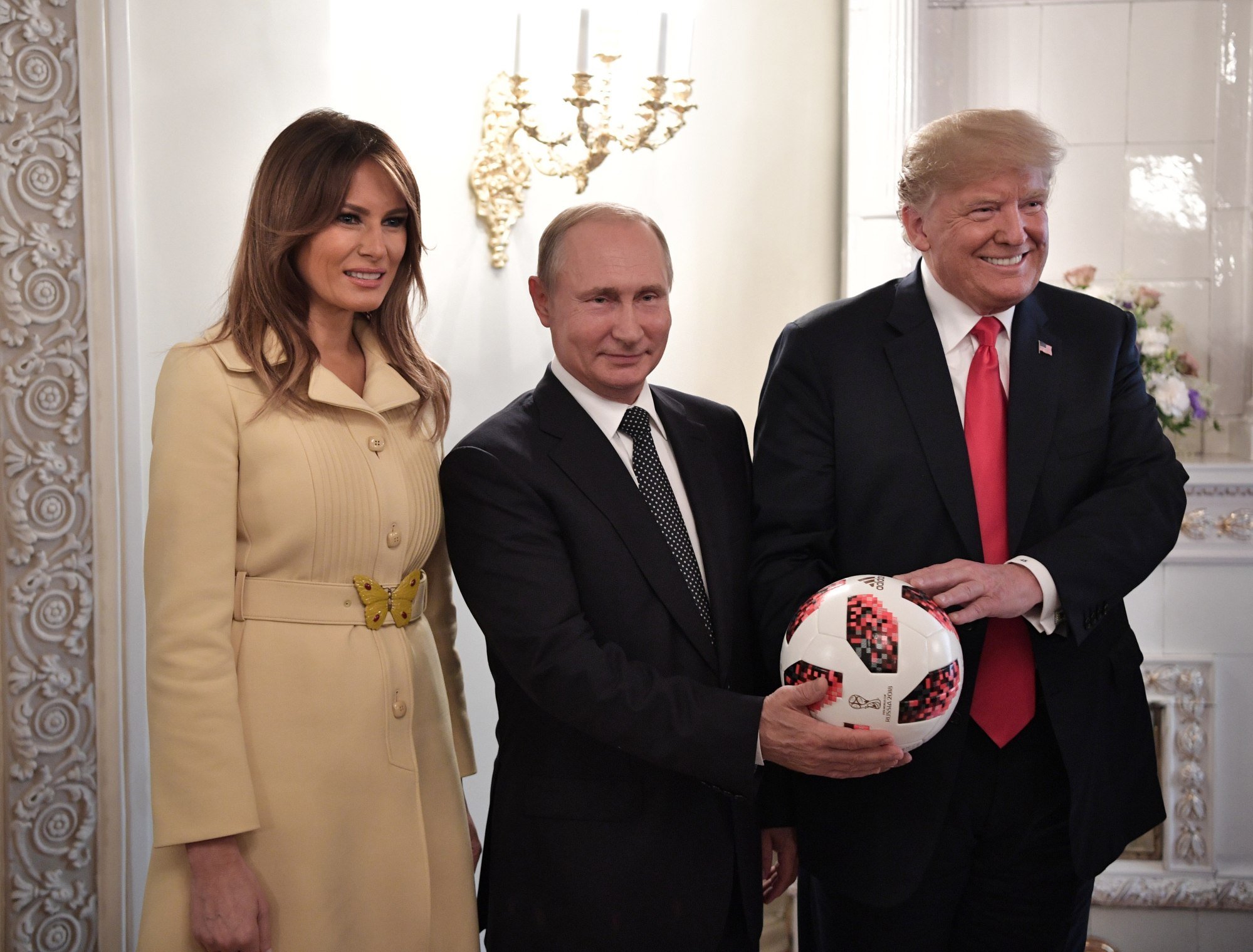 Trump wore a US$3,700 yellow Gucci coat to a meeting with Russian president
Vladimir Putin
in 2018. She wore the pale yellow coat with a butterfly detail belt to a summit in Helsinki. The coat was on sale at Farfetch.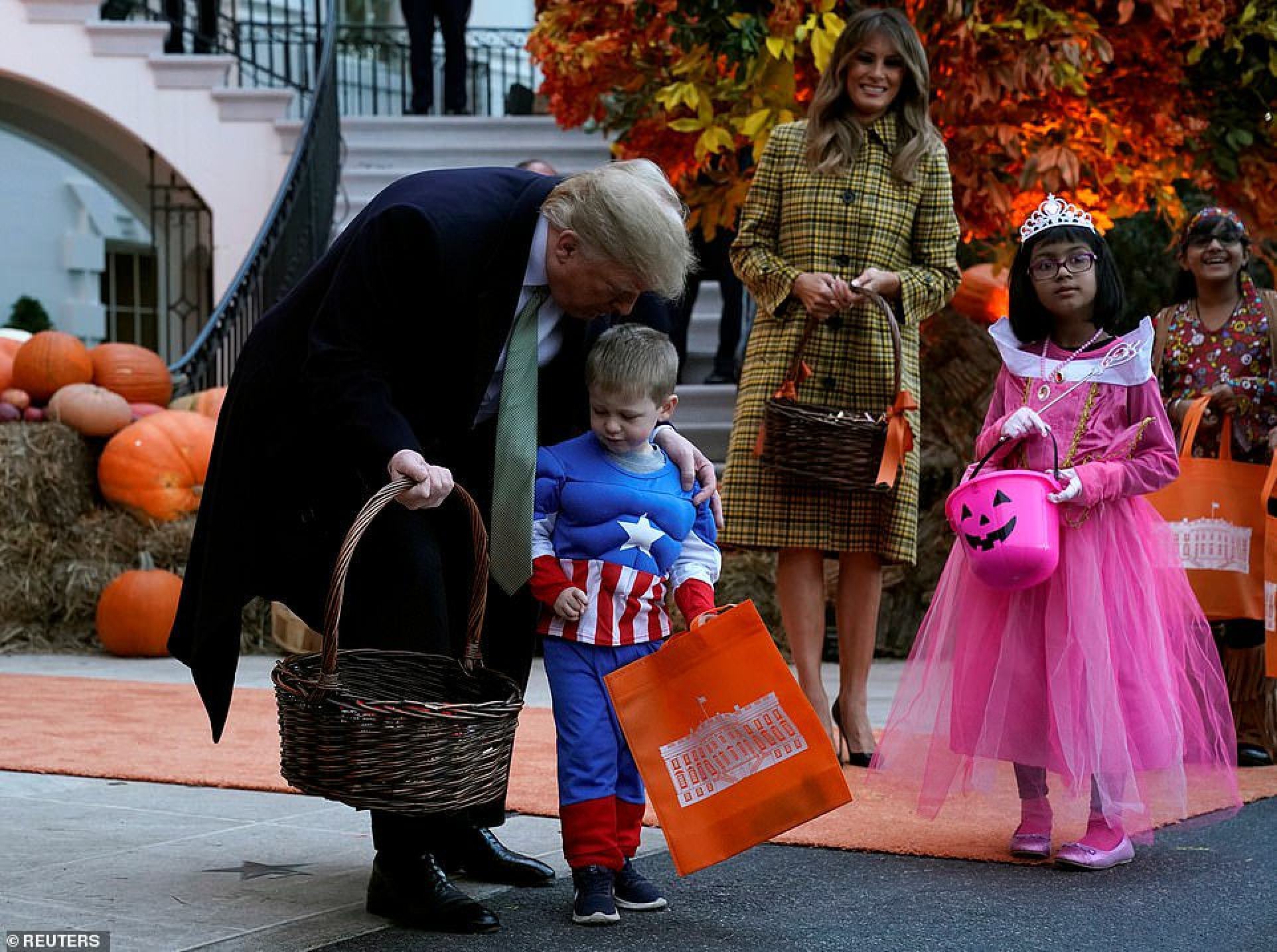 Trump wore a US$3,950 Bottega Veneta coat while giving out candy to trick-or-treaters in 2018. The plaid brushed-wool coat is no longer available on Net-a-Porter.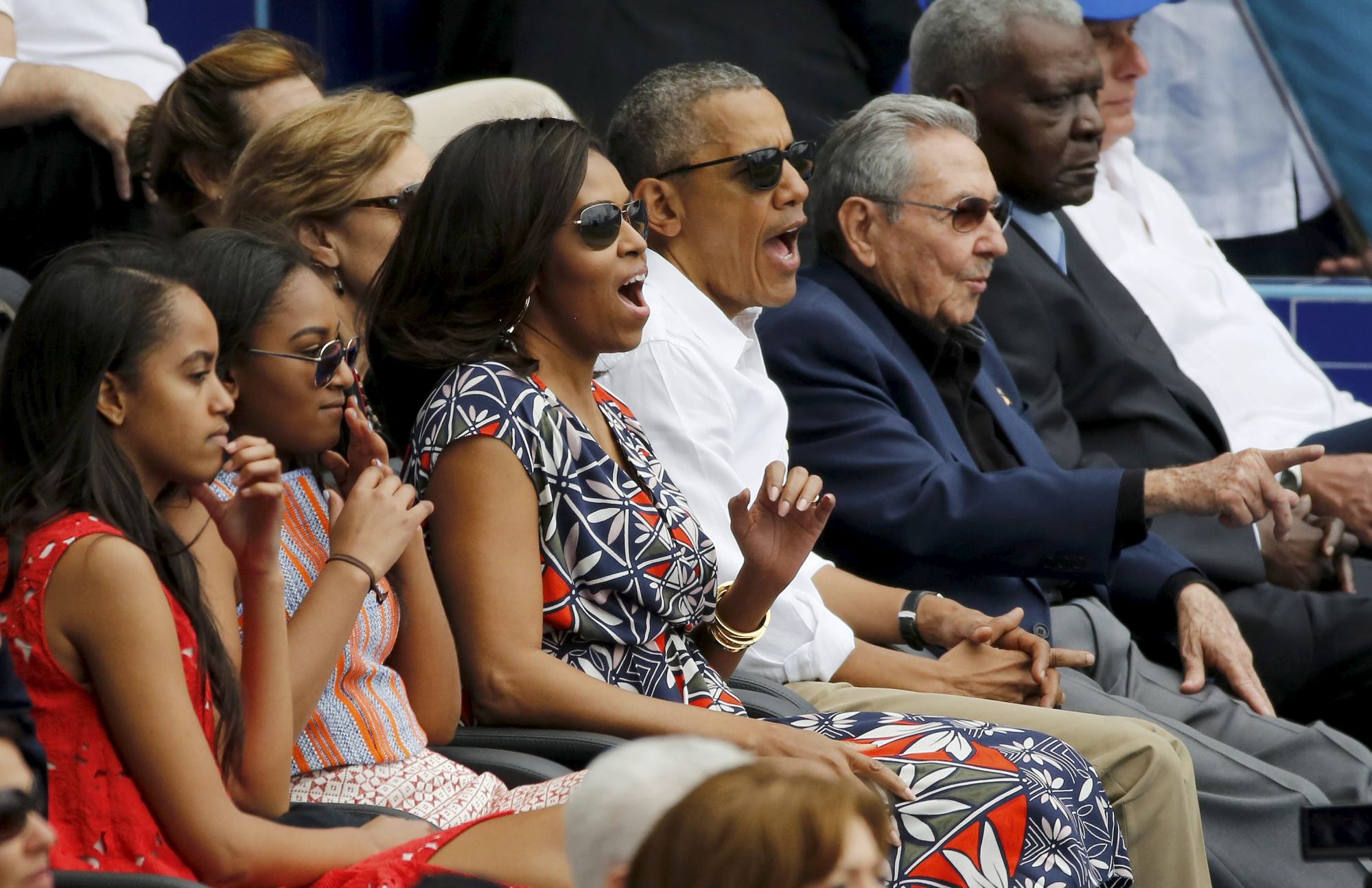 Obama's Naeem Khan dress, worn to meet with Cuban President Raúl Castro in 2016, retailed for US$4,490. Obama paired the dress, which is no longer available on Moda Operandi, with black heels and dangling earrings.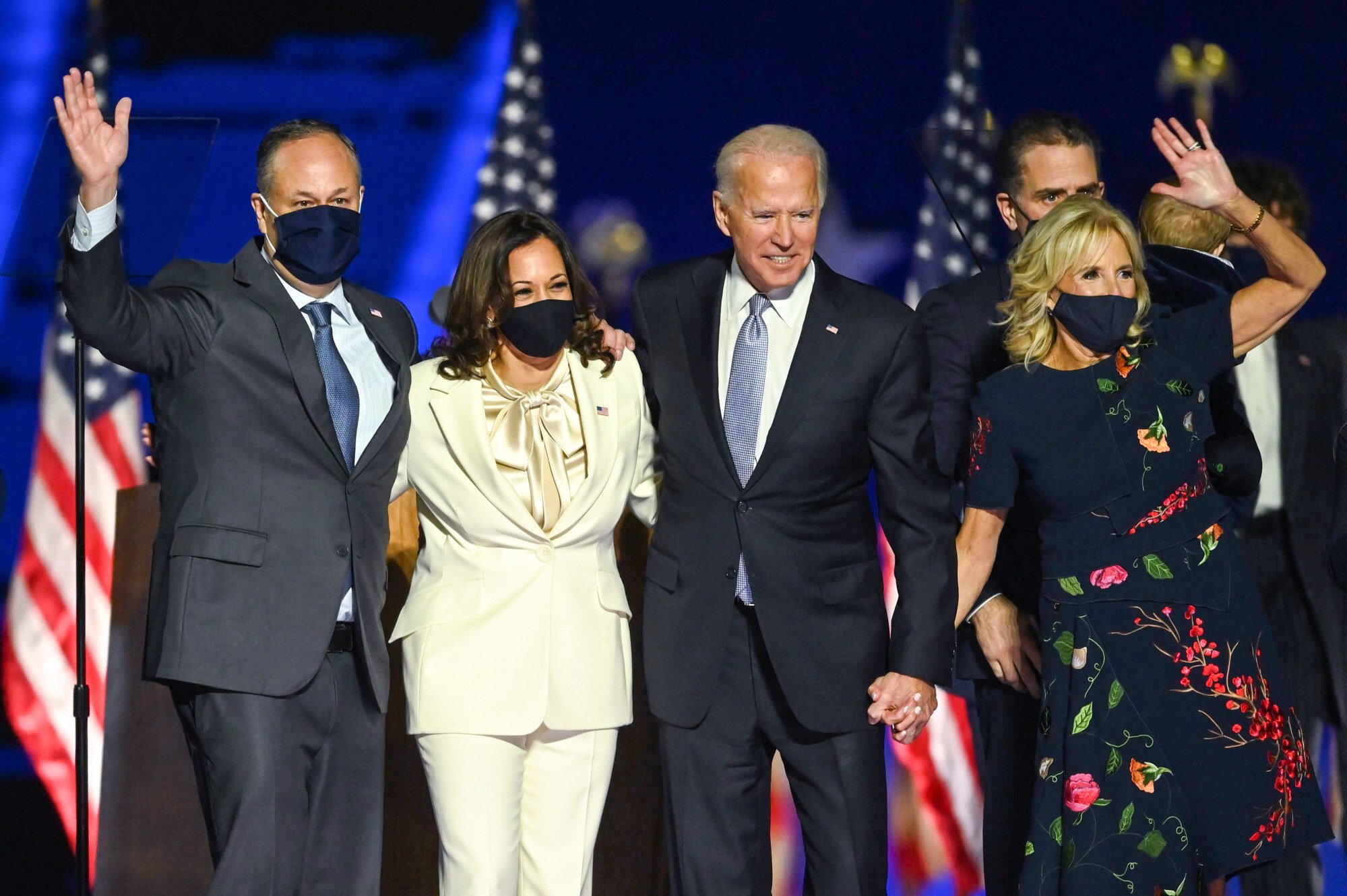 Biden has worn a US$5,690 Oscar de la Renta dress with flower embroidery on several occasions. She first wore the dress for her husband's victory speech on November 7, 2020. She then wore it twice more, in May and June 2021.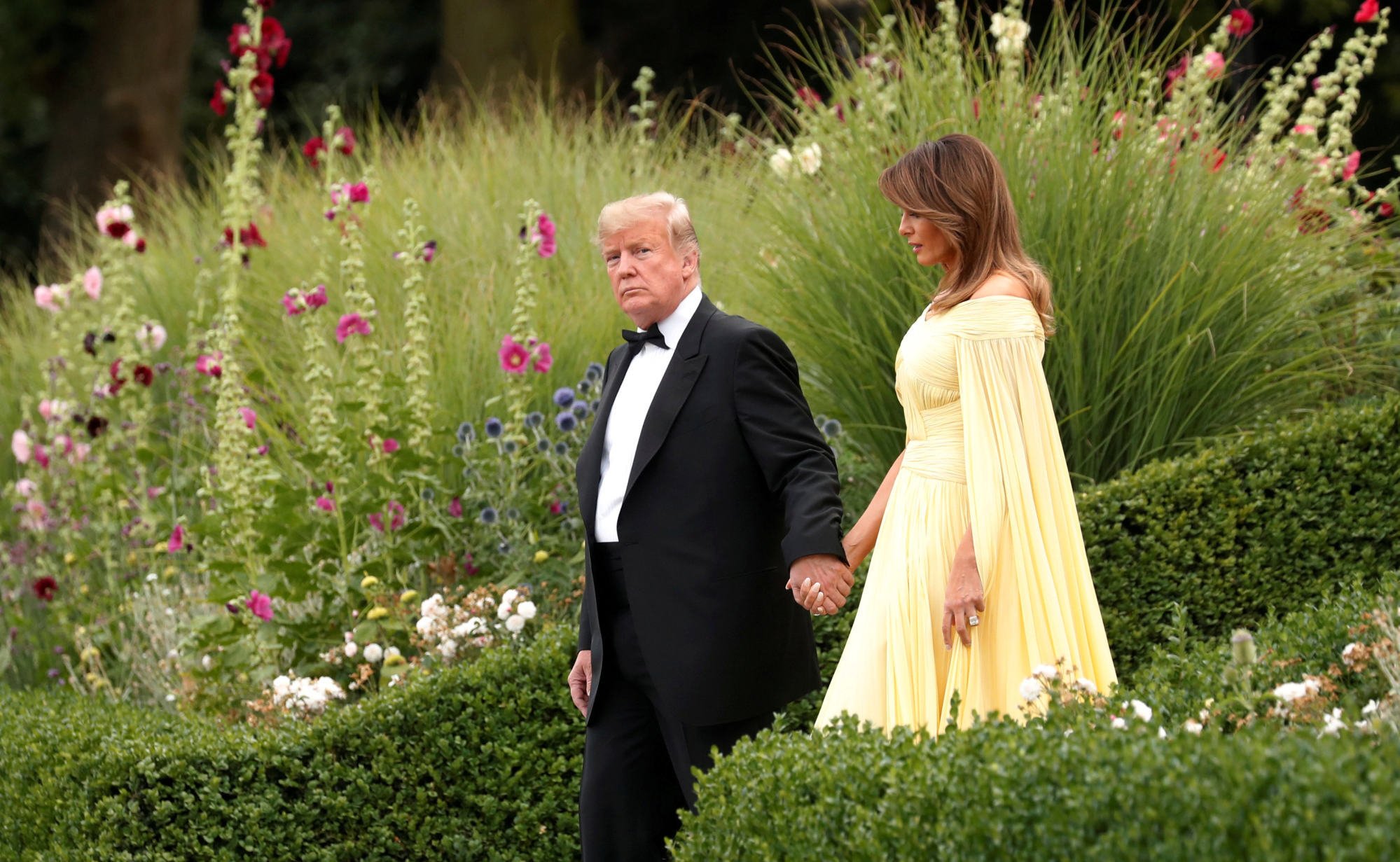 In 2018, Trump wore a US$6,990 pale yellow pleated chiffon gown by J. Mendel on her and Donald's first official visit to the UK. She wore the gown to a dinner at Blenheim Palace in Oxfordshire.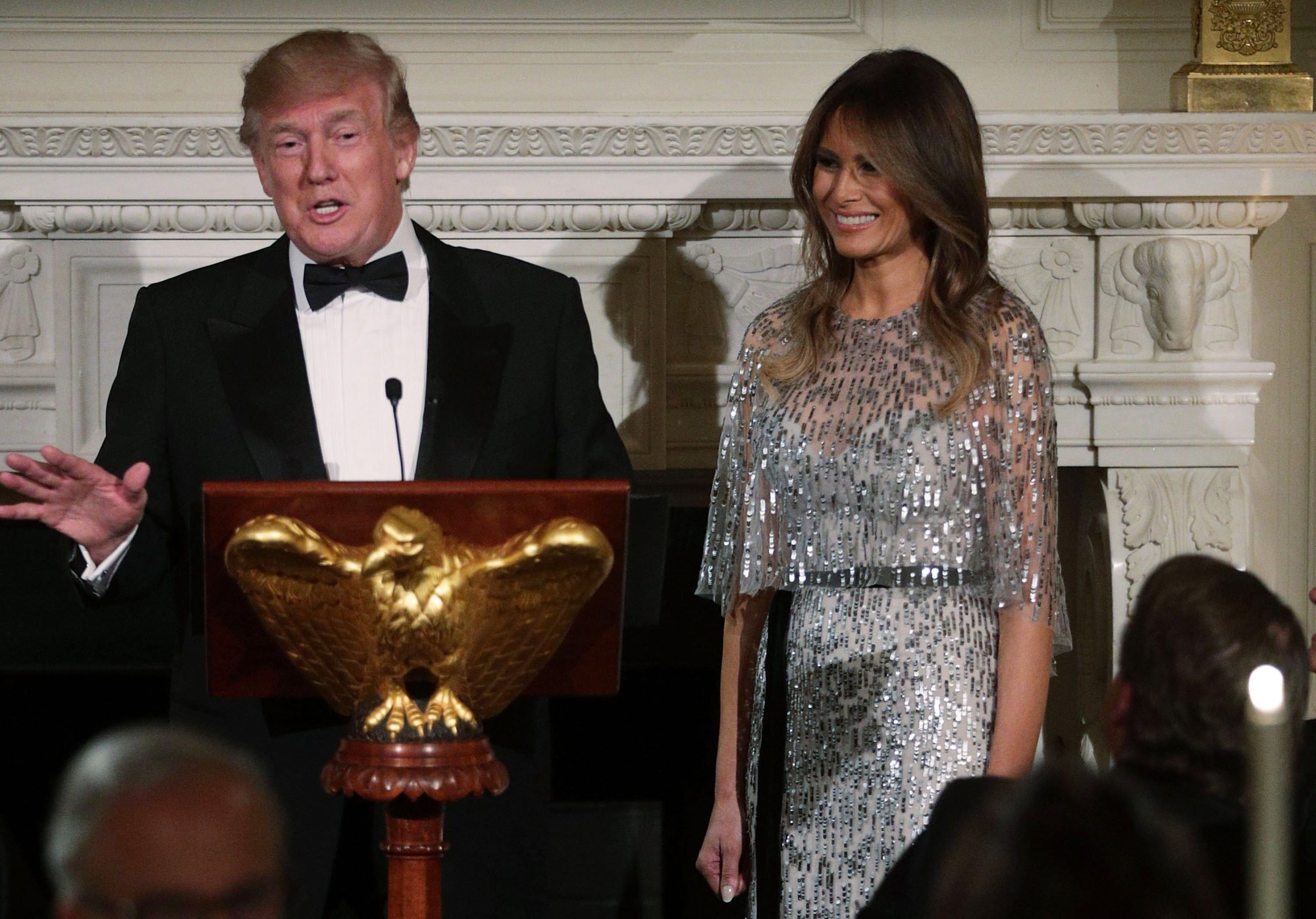 Trump wore a
Monique Lhuillier gown
priced at US$7,995 to a 2017 White House reception. The first lady welcomed The White House Historical Society in the sparkling gown, which is no longer available from Bergdorf Goodman.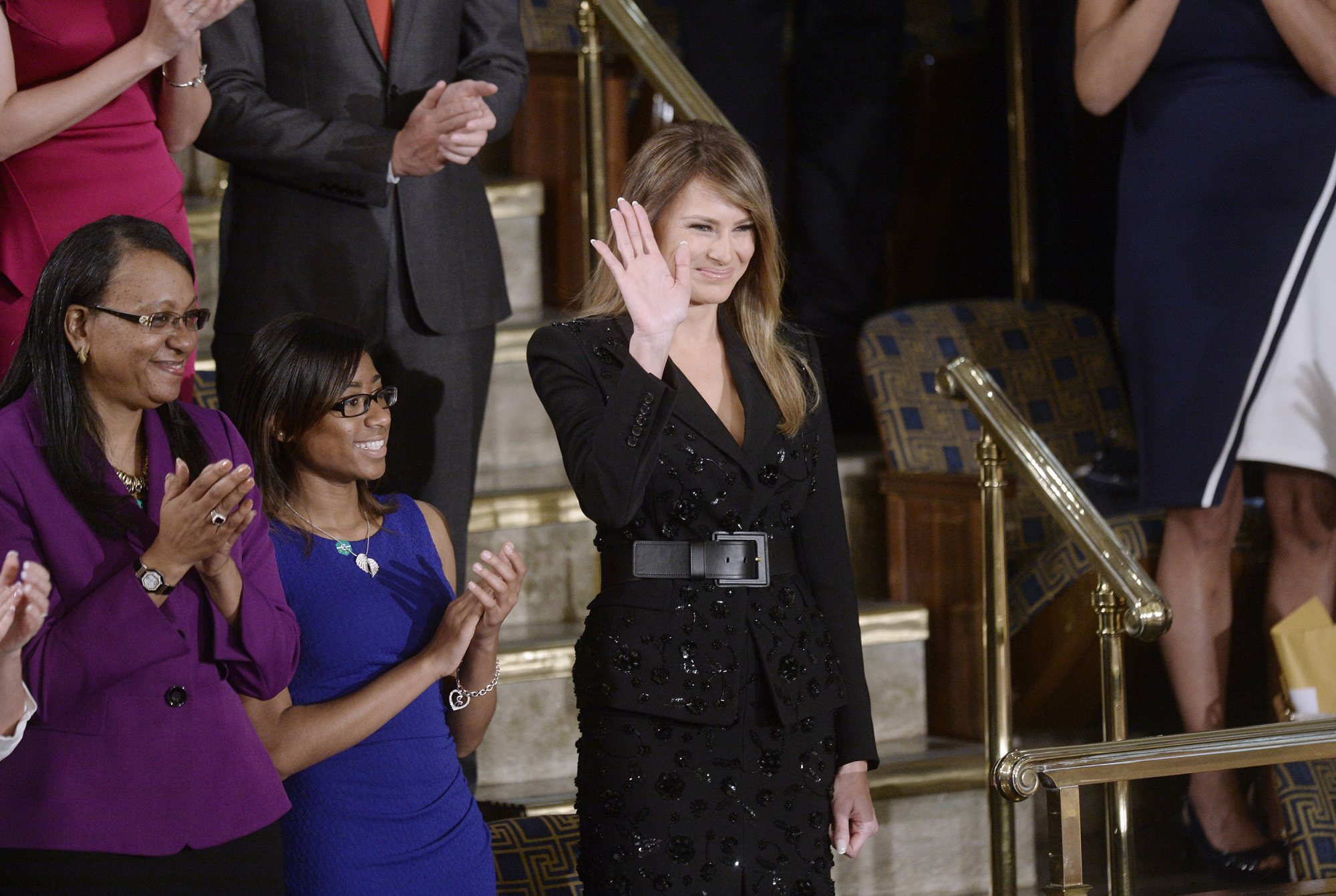 Trump wore an embroidered Michael Kors jacket and skirt ensemble totalling US$9,590 for a joint session of Congress in 2017. The dinner jacket retailed for US$4,995, the skirt for US$4,595. The outfit is no longer available.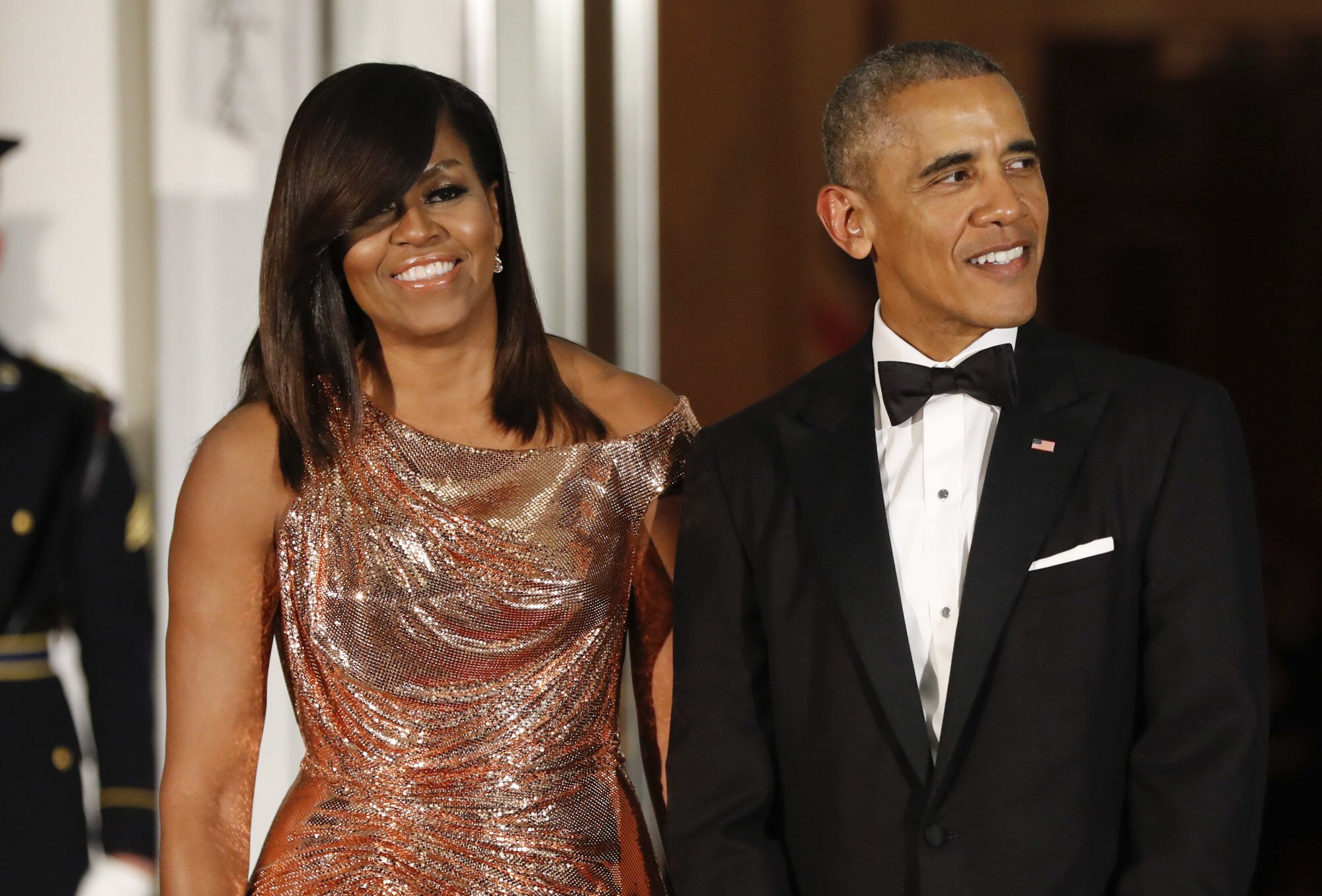 For her last state dinner as first lady in 2016, Obama wore a custom Atelier Versace gown made of rose gold chain-mail with an estimated cost of US$12,000. She chose the Italian designer in honour of former Prime Minister Matteo Renzi of Italy's visit. There was also speculation that she wore the chain-mail dress in a nod to female empowerment.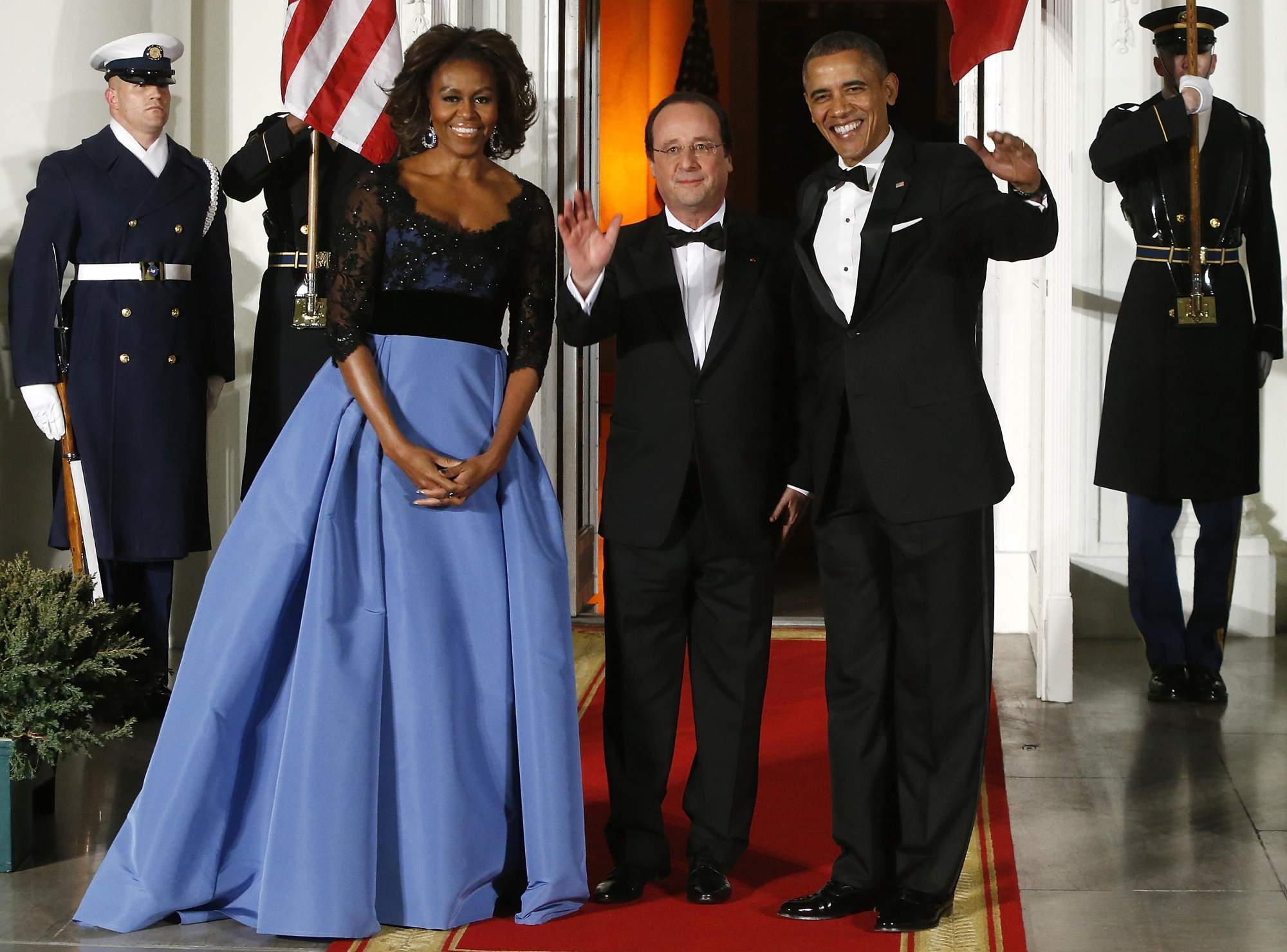 Obama wore a custom Carolina Herrera gown, also worth an estimated US$12,000, for a state dinner with former President François Hollande of France in 2014. The dress featured a black beaded bodice with three-quarter sleeves and a full skirt in "liberty blue", according to The Daily Mail.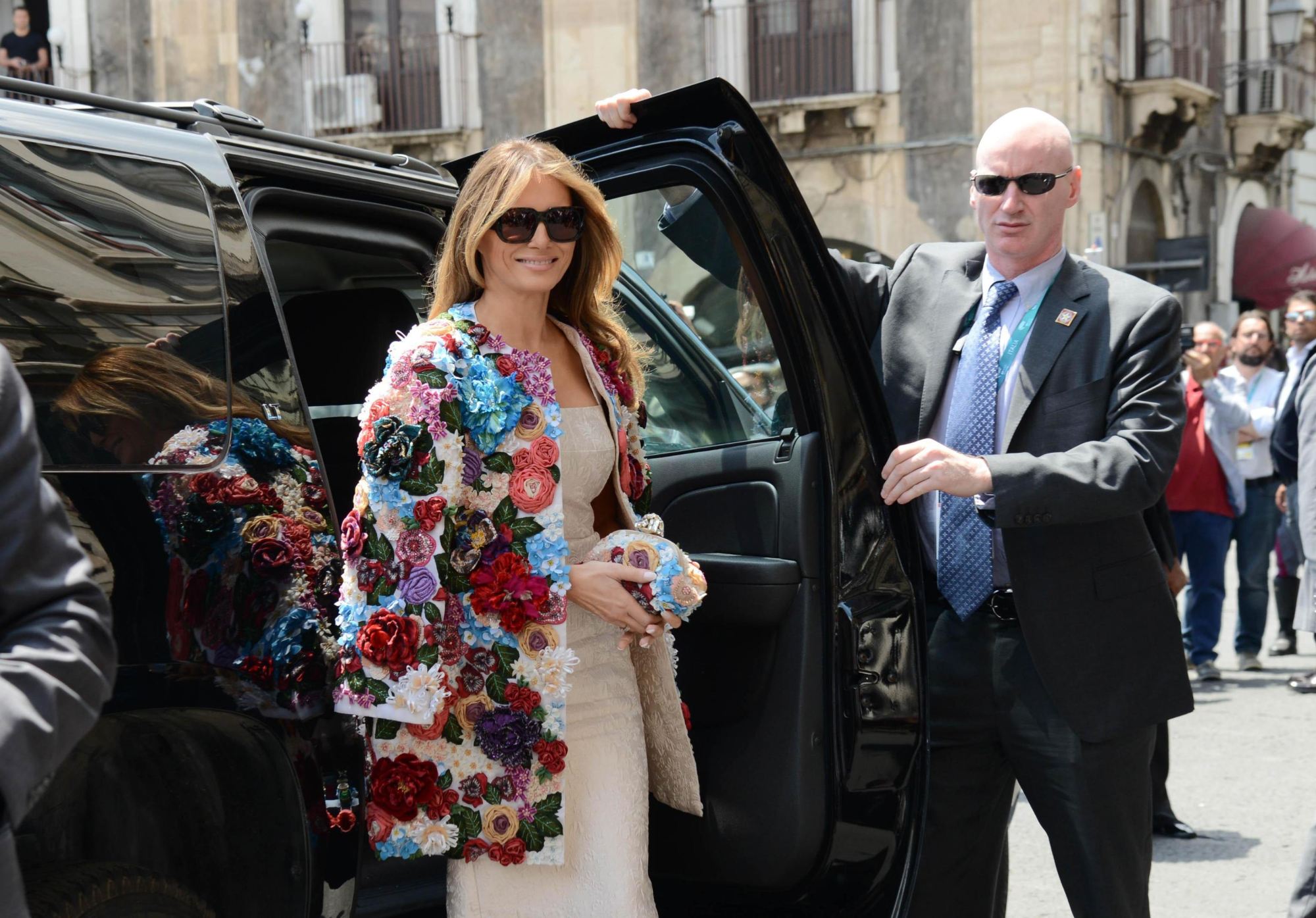 In 2017, Trump garnered criticism for wearing a US$51,500 Dolce & Gabbana jacket at the Group of Seven summit in Italy. Trump wore the look to meet with spouses of world leaders. The full cost of the jacket is more than most Americans make in a year, which proved a controversial choice.
This article originally appeared on
Insider

Michelle dazzled in a US$12,000 gown alongside Barack Obama at her last state dinner, as did Melania in her Monique Lhuillier dress with Donald Trump at a 2017 White House reception
Jill matched Joe Biden in a powder blue suit when they met with Queen Elizabeth in 2021 – but why did Melania's Dolce & Gabbana jacket cause controversy?