Obamas take Hollywood! Inside Malia and Sasha's new Los Angeles lives, from getting praised by Drake to working with Donald Glover – Barack and Michelle's daughters sure have come a long way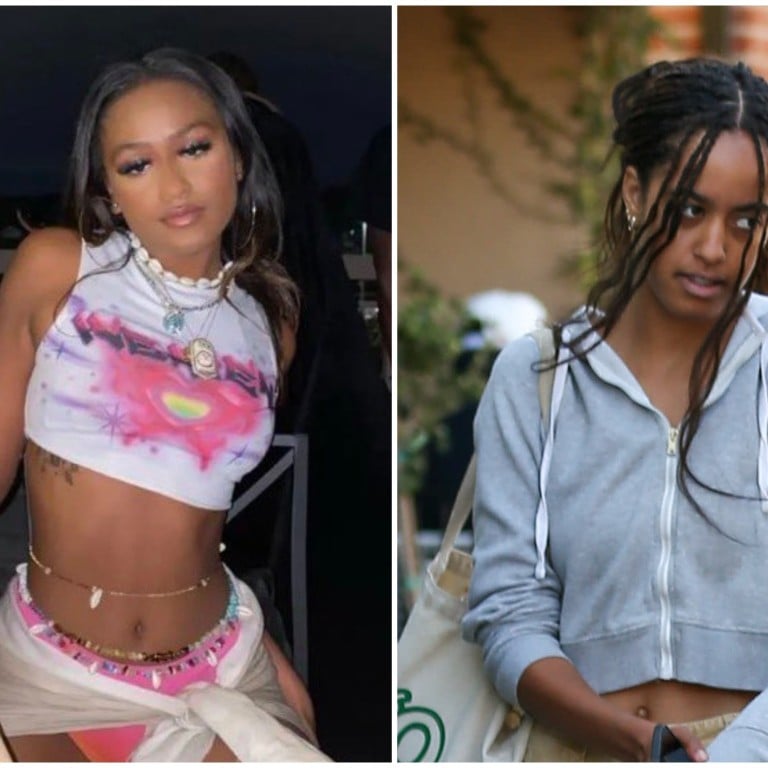 Malia and Sasha Obama had to grow up in the public eye thanks to their parents, former US President Barack Obama and former first lady Michelle Obama, but they appear to have done it in style.
After the Obamas were spotted enjoying a family holiday in December, Sasha and Malia re-emerged in Los Angeles – highlighting just how much the sisters have changed since
they left the White House
in 2017.
From their bold fashion choices (even approved by Drake) to making big moves across the country, here's how the former first daughters have moved on.
Both sisters appear to have moved to LA
Recent sightings suggest that the Obama daughters are both based in Los Angeles.
The pair were pictured separately but it's believed the sisters – who were raised in Chicago – are permanently living away from their parents, who have remained in Washington after Barack's presidency.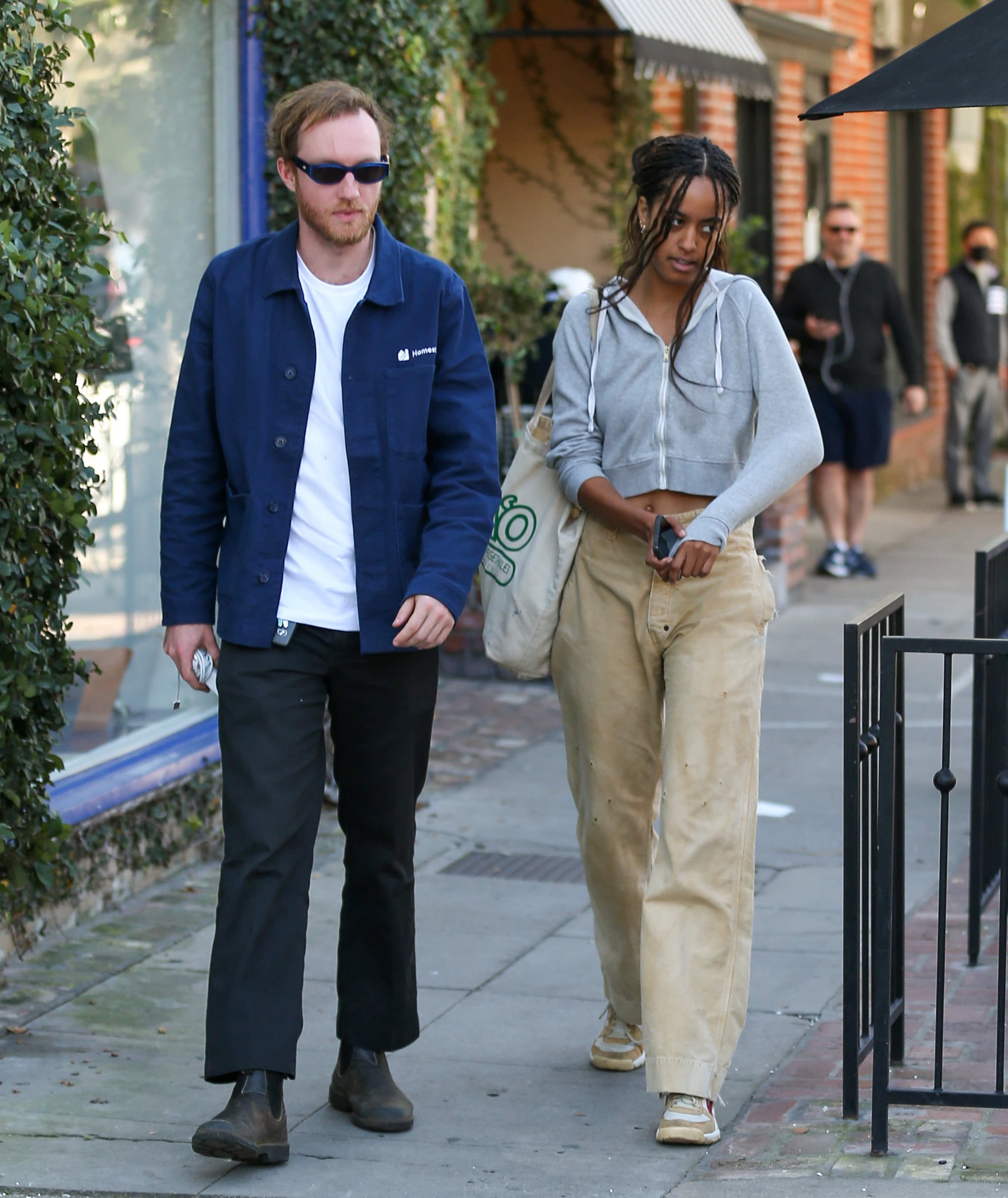 It comes after the young ladies spent lockdown at home with their parents and
Malia's boyfriend Rory Farquharson
moved in with the former first family. But it's unclear where Malia's British beau is now, or if they're still together, after Barack admitted that coronavirus travel restrictions may have made things tricky with his US visa.
Sasha has switched universities
Sasha, 20, reportedly left university at Michigan State and enrolled in the University of Southern California. It had been unclear what Sasha was pursuing in her studies in Michigan and it remains under wraps if she's following the same path after transferring schools.
Her big sister Malia graduated from Harvard Law School last year and now works in the entertainment industry.
Malia's Hollywood career is off to a great start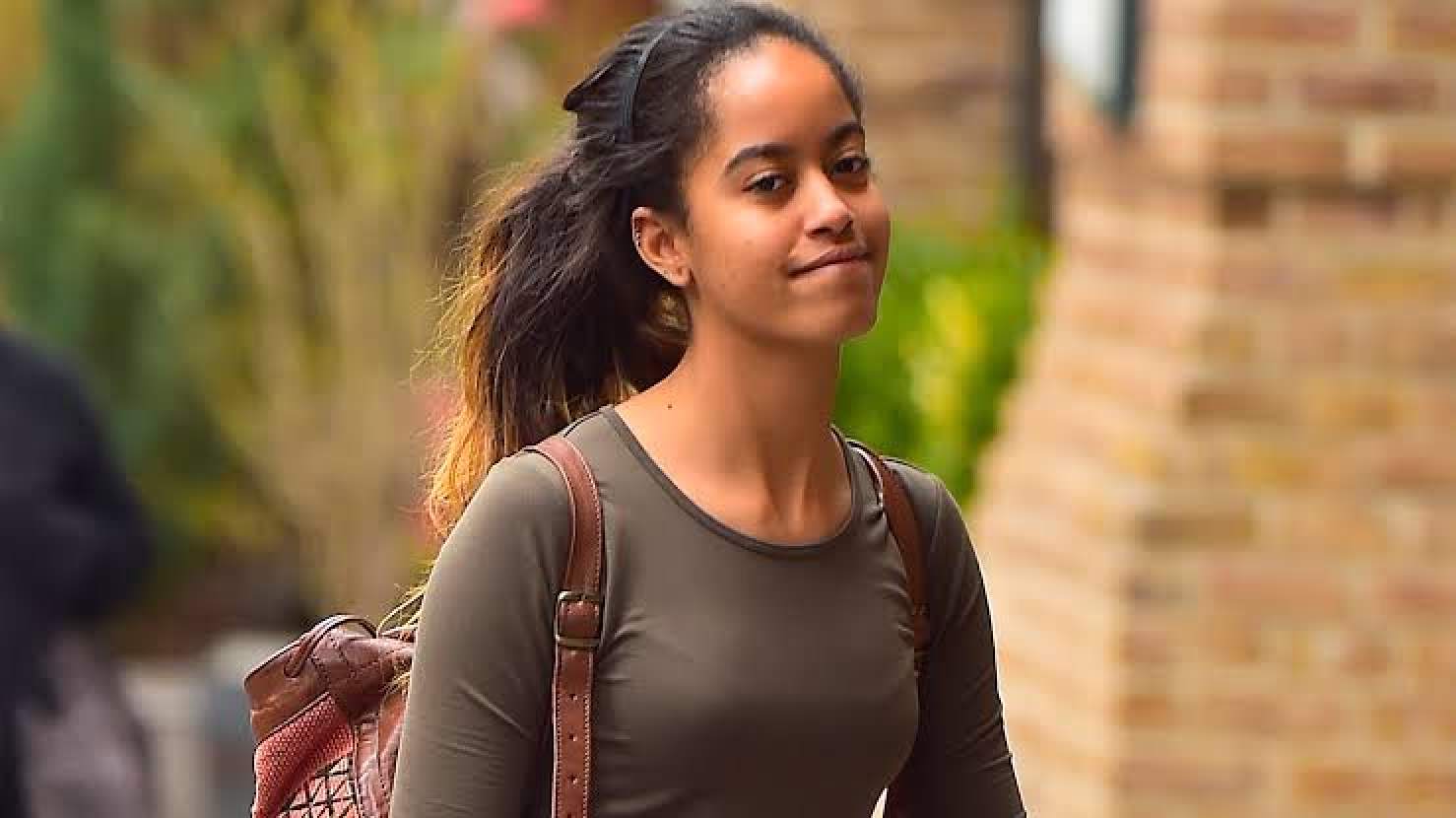 Now 23, the eldest of the Obama sisters seems to be on the Hollywood career track.
She is working as a staff writer on Donald Glover's Amazon Prime project, reportedly named Hive and centred around a Beyoncé-like singer.
It wouldn't be the first time Malia's had a taste of what goes on behind-the-scenes in television and film.
Halle Berry gushed about how "amazing" Malia was to have as an intern on her Steven Spielberg-produced TV drama Extant in 2014, before the then-first daughter went off to study at Harvard.
"She was fantastic. She is such a smart, beautiful young woman," Halle told Andy Cohen on Watch What Happens Live in 2017. "She was down to do whatever a PA is asked to do, and I had wild respect for her for that."
Lena Dunham called Malia an "angel" after she interned on her show, Girls.
The pair have become humble activists – making their father proud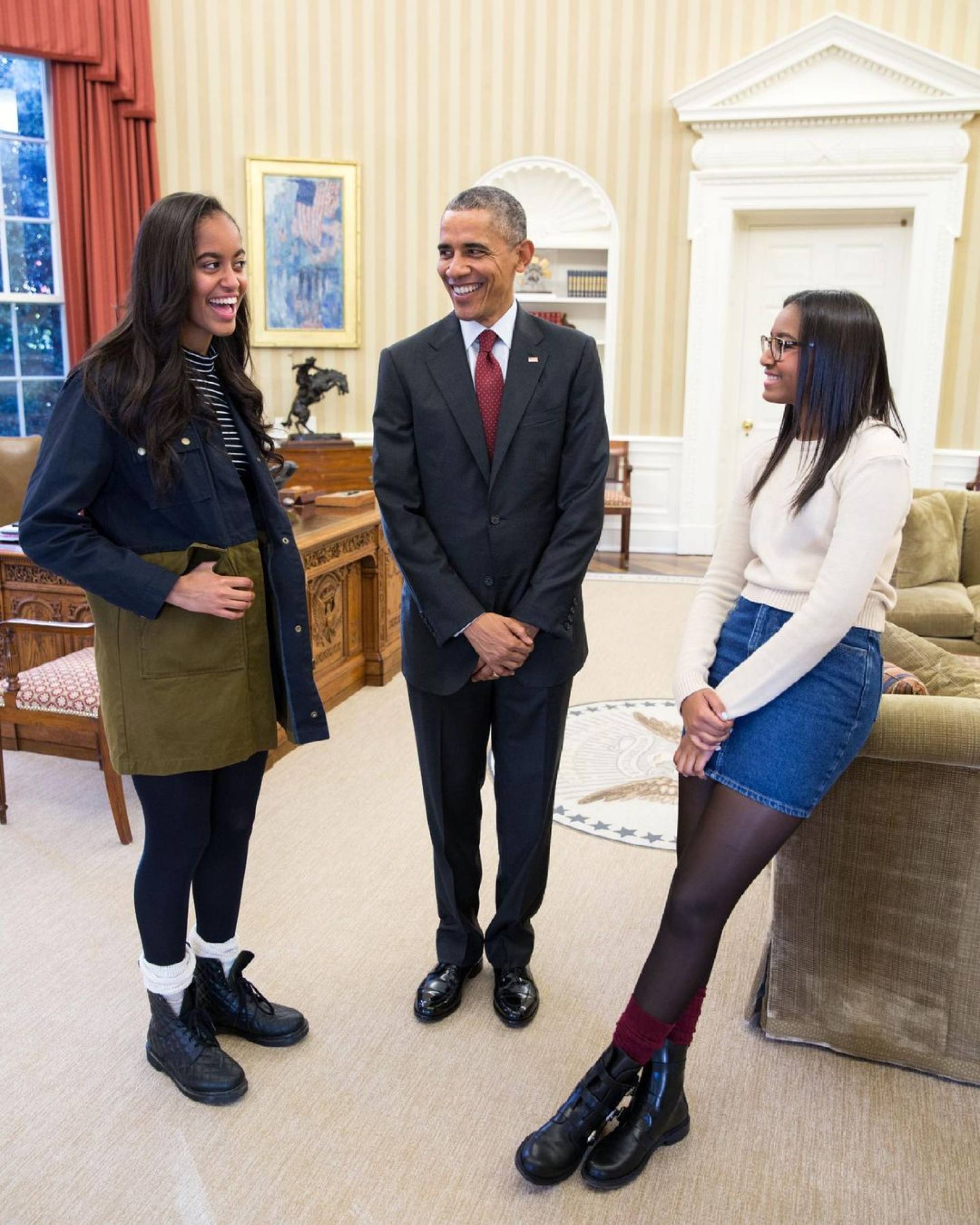 Actress Shailene Woodley praised Malia after she spotted her at the Dakota Access Pipeline Protest in 2017. Speaking about Malia's opposition to how the project would negatively affect Native American land, Woodley said it was "incredible" to see Malia recognise how "if she doesn't participate in democracy, there will be no world for her future children".
Barack praised his daughters for helping to organise protests against racial injustice – and without being prompted by their parents. "They didn't do it in a way where they were looking for limelight," he told People in 2020.
The duo are truly finding their styles – and Drake approves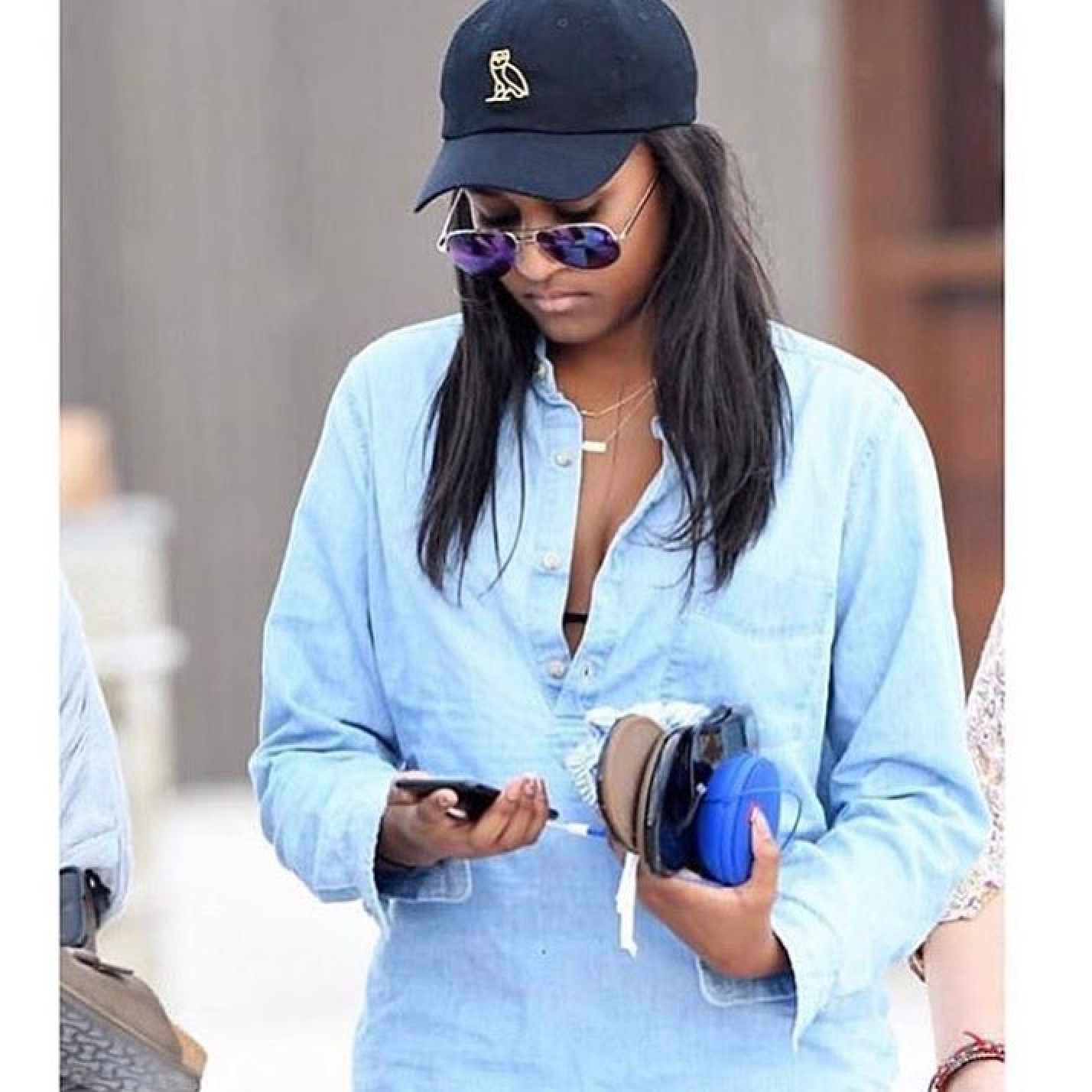 The recent sightings of the low-key Obama ladies prove the pair are comfortably coming into their own.
Malia was pictured wearing bright attire and 70s-style sunglasses while smoking outside her job in LA, while Sasha was seen rocking a unique denim overalls and tie-dye jumper ensemble with a headscarf as she traipsed the streets. Rapper Drake gave her credibility first when he labelled the youngest Obama daughter a "style popper".

After Drake dubbed her a 'style popper' Sasha has stepped out as a fully fledged fashionista since reportedly moving across the country to enroll in University of Southern California
After graduating from Harvard, Malia is a Hollywood writer working on Glover's new Amazon Prime TV show, and has star recommendations from Halle Berry and Lena Dunham