The Dropout cast vs real life: Elizabeth Holmes and co better watch out, because Amanda Seyfried, Naveen Andrews and William H. Macy look just like the people they portray in Hulu's new drama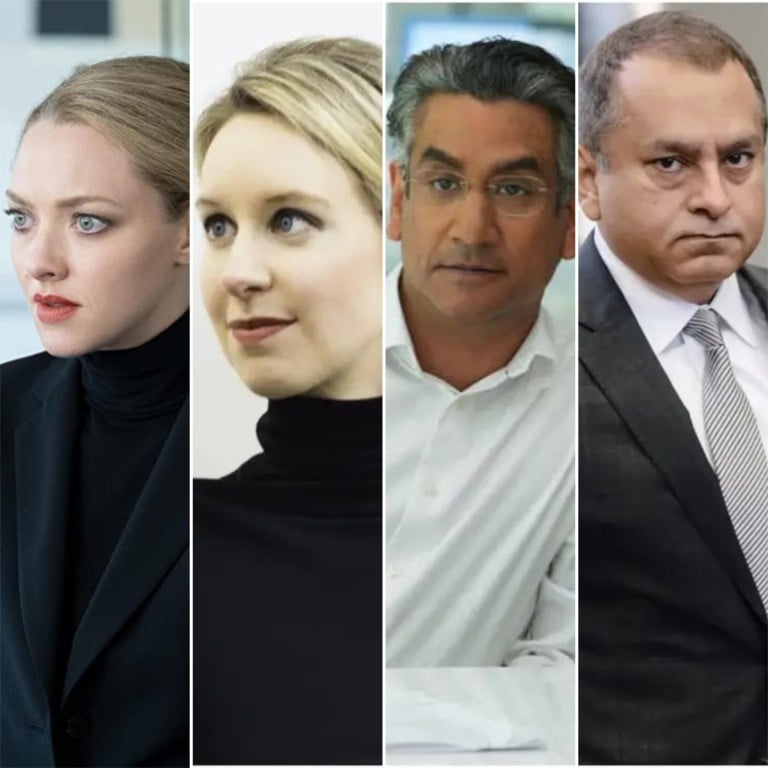 The world has been transfixed by the rise and fall of Theranos founder Elizabeth Holmes since her
spectacular fall from grace
. And in true streaming platform style (See
WeCrashed
,
Inventing Anna,
The Crown
), nothing is too recent to be turned into an on screen drama.
So who plays who in Disney+ and Hulu's show, and who are the main characters in this real life story of lies, betrayal and
big money
?
Amanda Seyfried as Theranos founder Elizabeth Holmes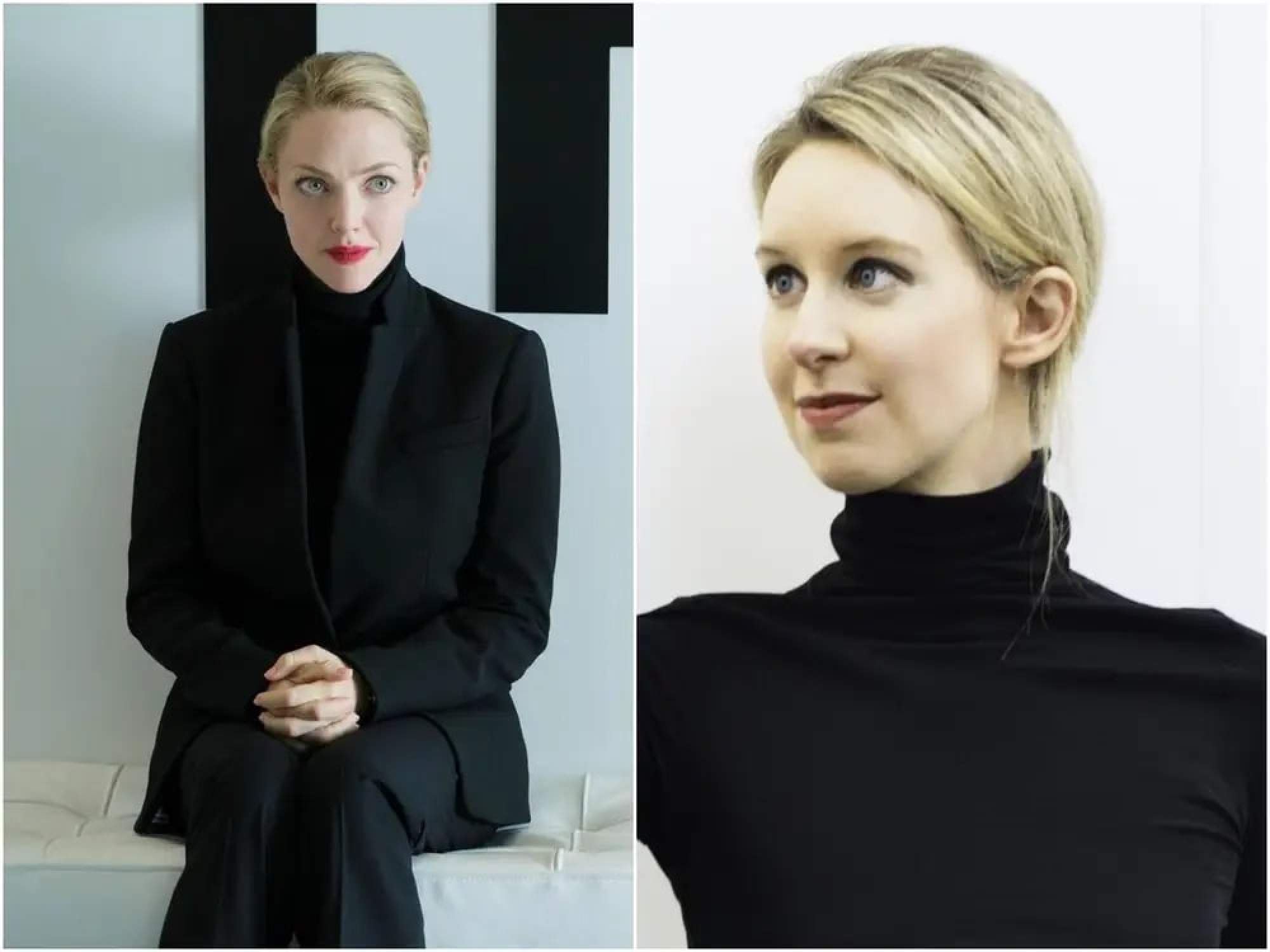 On January 3, 2022, Holmes was found guilty of three counts of wire fraud and one count of conspiracy to commit wire fraud. Each count carries a requirement to pay victims' restitution, a maximum 20-year prison sentence, and a US$250,000 fine. Holmes is currently imprisoned, and her sentencing hearing is set for September 26, according to The New York Times.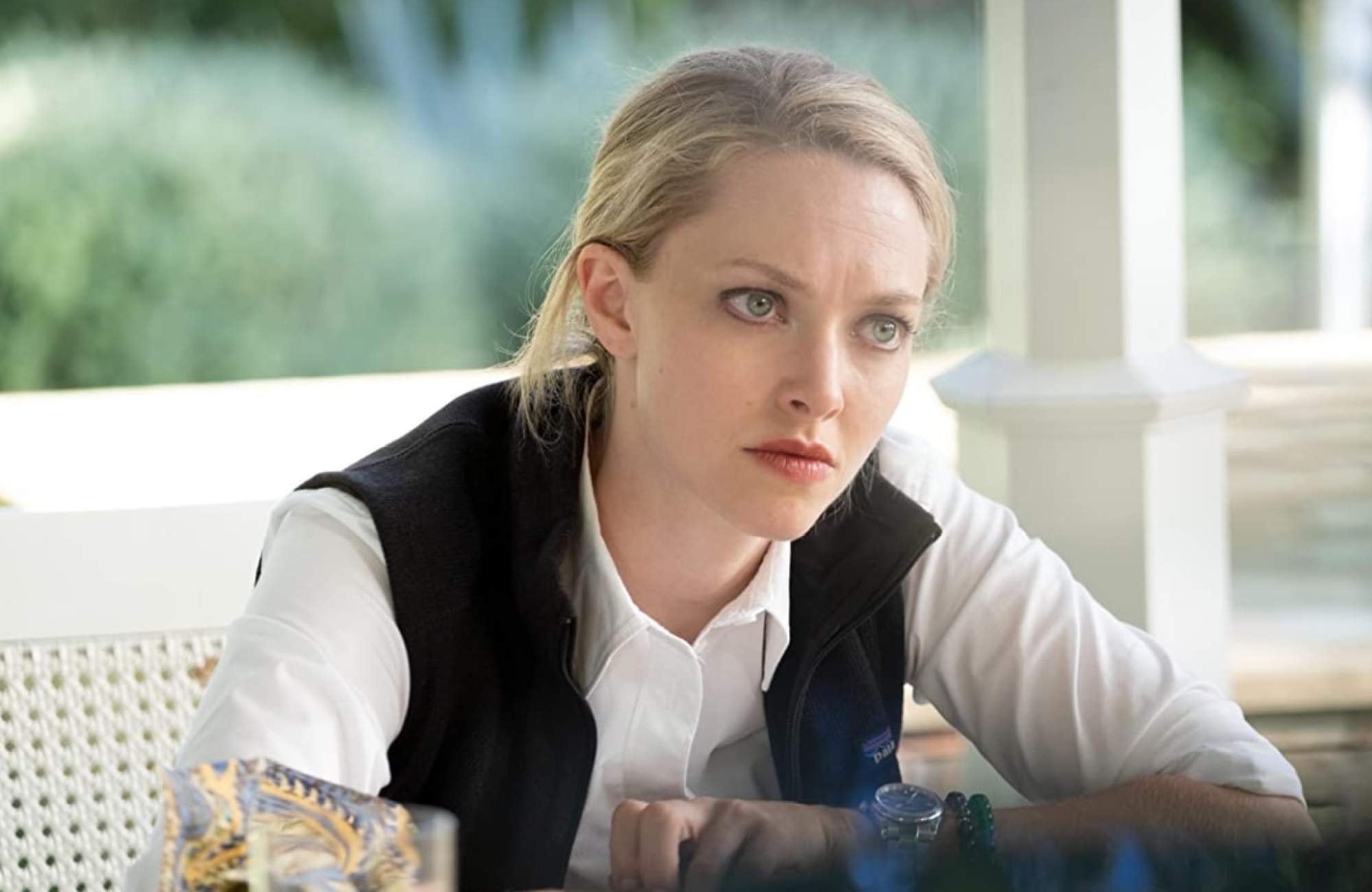 The Hulu series begins with the early days of Holmes' creation of Theranos after
dropping out of Stanford University
at age 19. Holmes claimed that Theranos used revolutionary blood-testing technology, utilising just one drop of blood to deliver test results within 10 minutes.
In 2015, The Wall Street Journal reporter John Carreyrou published his investigation into Theranos and its misleading technology, which partially triggered the company's decline in reputation.
Lost star Naveen Andrews plays Theranos president and COO Sunny Balwani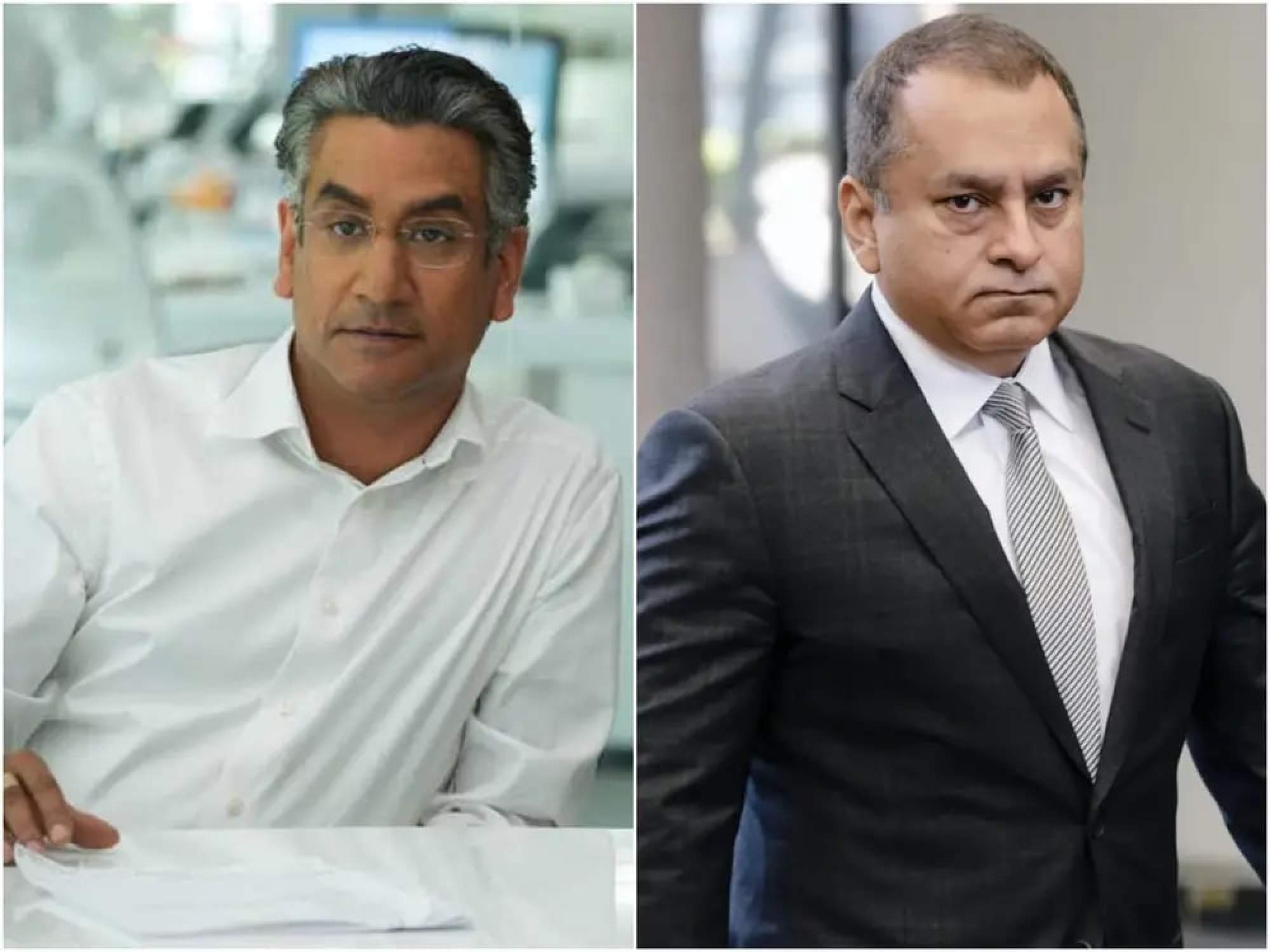 Sunny Balwani is the former president and COO of Theranos who
first met Holmes in Beijing
when she was studying in Stanford's summer Mandarin programme.
Balwani, who was almost 20 years Holmes' senior, had a romantic relationship with Holmes during their time at Theranos. Their relationship, and the fact that they lived together, was never revealed to Theranos' investors, according to Esquire.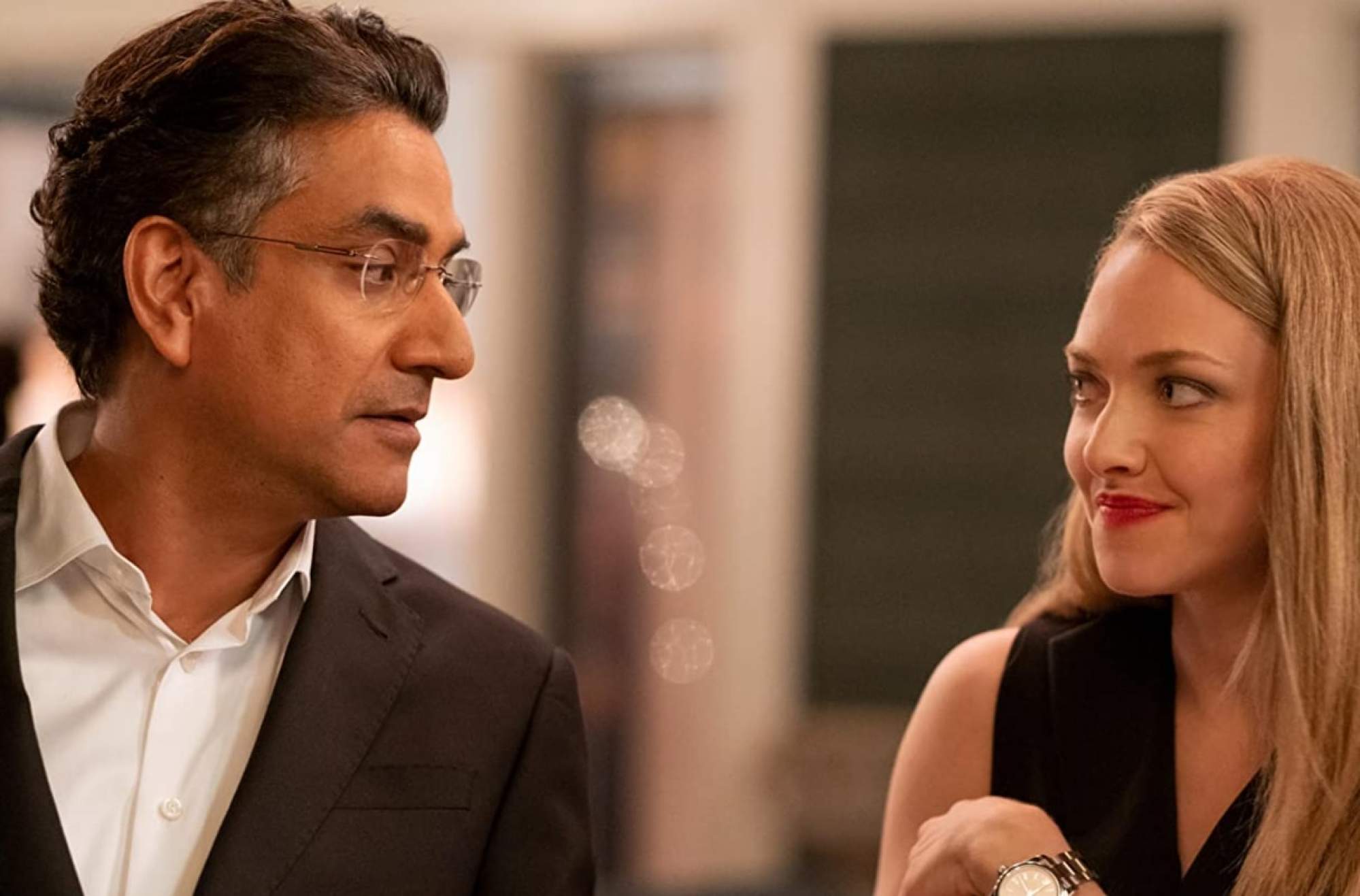 During Holmes' fraud trial, prosecutors revealed text messages between the pair. In 2016, Balwani texted Holmes: "You live in my eyes. I see you everywhere. Pray we get time of joy and happiness and carefreeness like birds soon."
Academy Award nominee Laurie Metcalf plays Stanford professor Dr Phyllis Gardner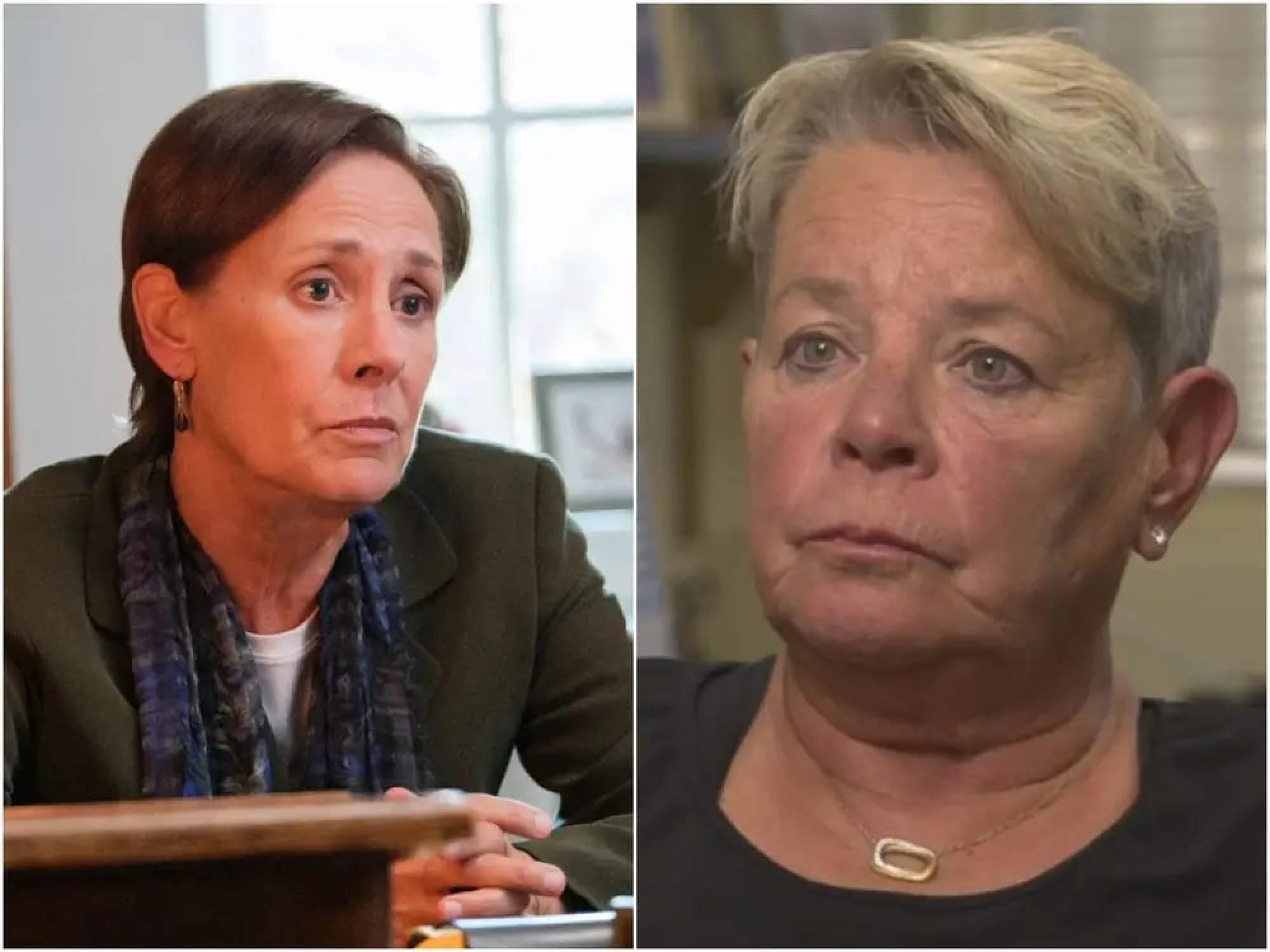 As depicted in The Dropout, Holmes visited Professor of Medicine Dr Phyllis Gardner when she was a second-year at Stanford University in 2002. Holmes proposed the possibility of testing patients using a small scale sample but Gardner dismissed the idea.
"She came to me with [an idea for] a patch that would test for a microbe and then deliver antibiotics," Gardner told Refinery29 in 2019. "I said, 'Oh, that's a lovely idea, but it won't work.' It was so naive."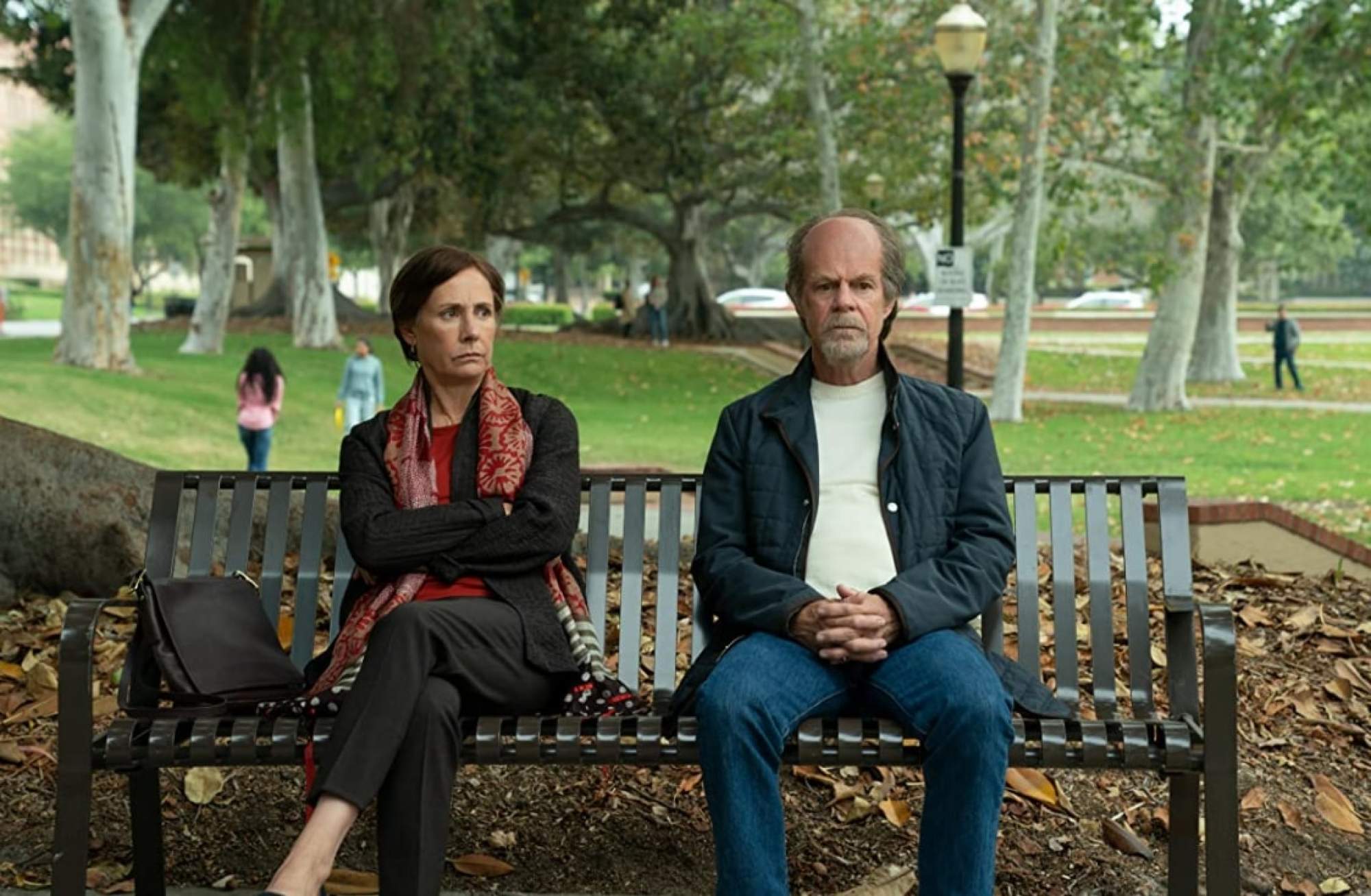 Gardner continued to follow the rise and fall of Theranos and spoke to John Carreyrou as part of his Wall Street Journal report debunking the company's technology.
Holmes and Gardner also served together briefly on the Harvard Medical School Board of Fellows before the Theranos founder was exposed by the above-mentioned report and was asked to resign.

William H. Macy plays inventor and entrepreneur Dr. Richard Fuisz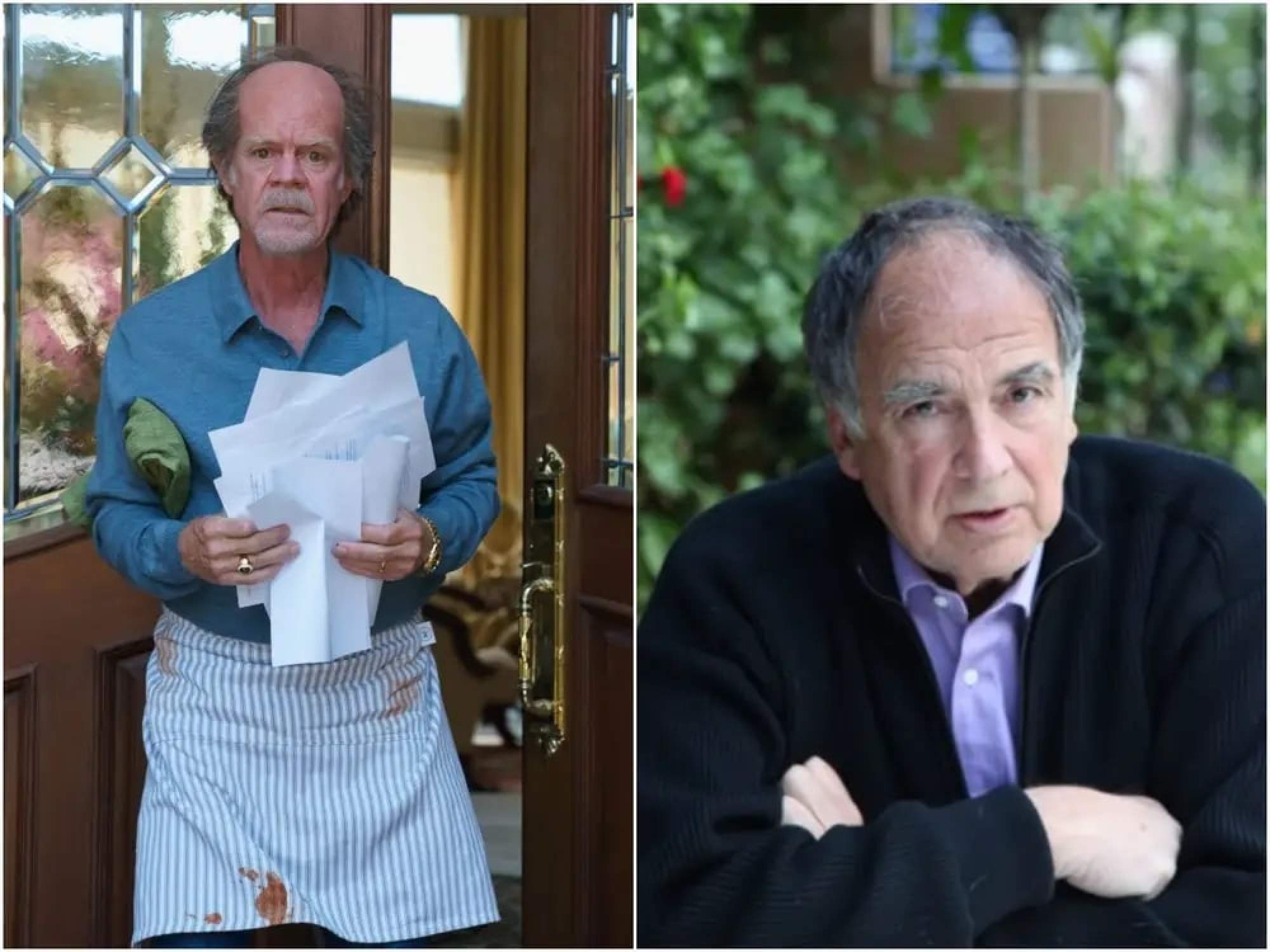 Dr. Richard Fuisz was a friend and neighbour of the Holmes family, and the Theranos founder had known him since she was a child. Fuisz is a former patent lawyer as well as a doctor, inventor and entrepreneur.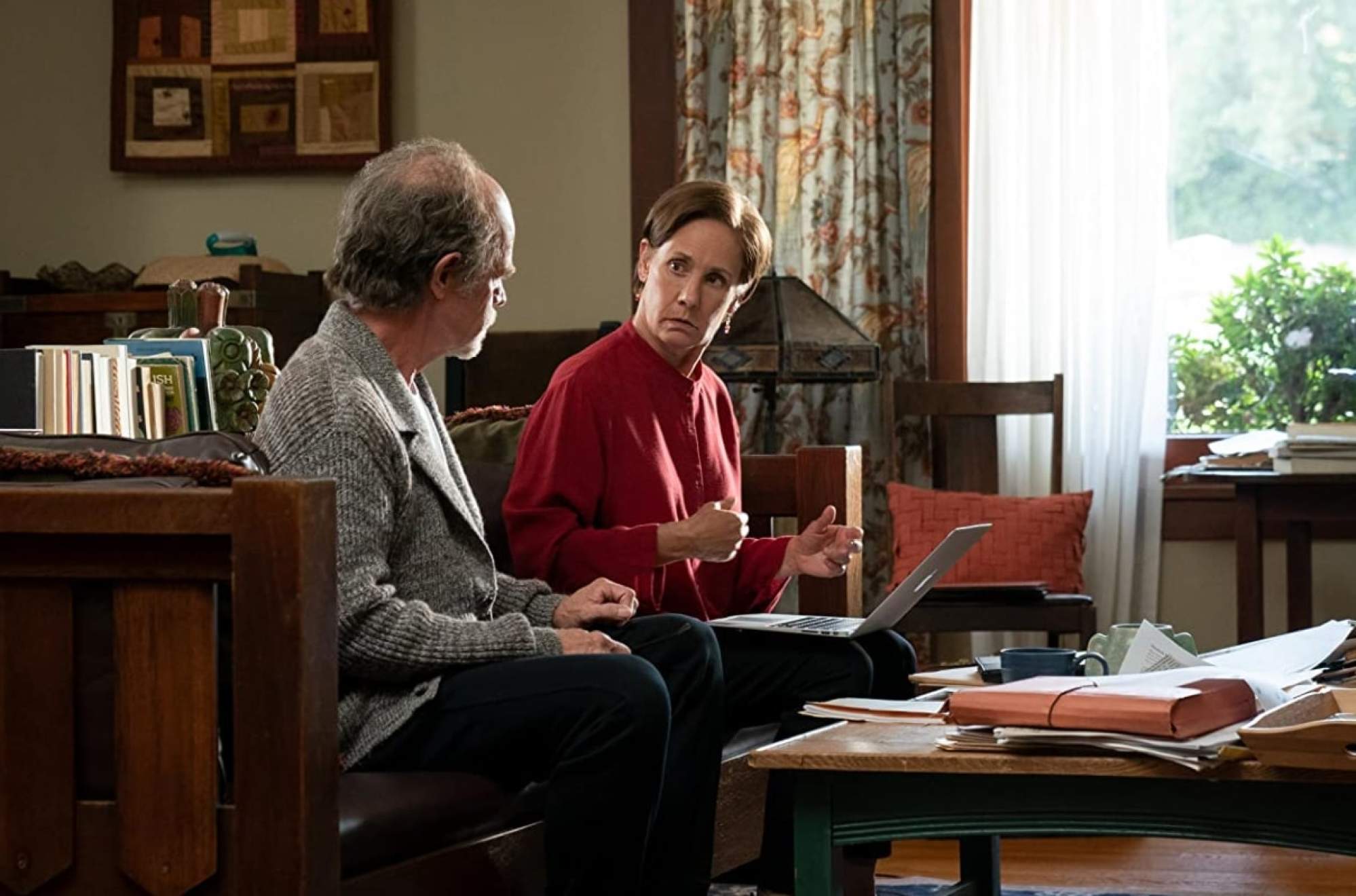 Fuisz would later accuse Holmes and Theranos of stealing patented technology, and Fuisz served as a primary source for Carreyrou's exposé.
Dylan Minnette plays Theranos whistle-blower Tyler Shultz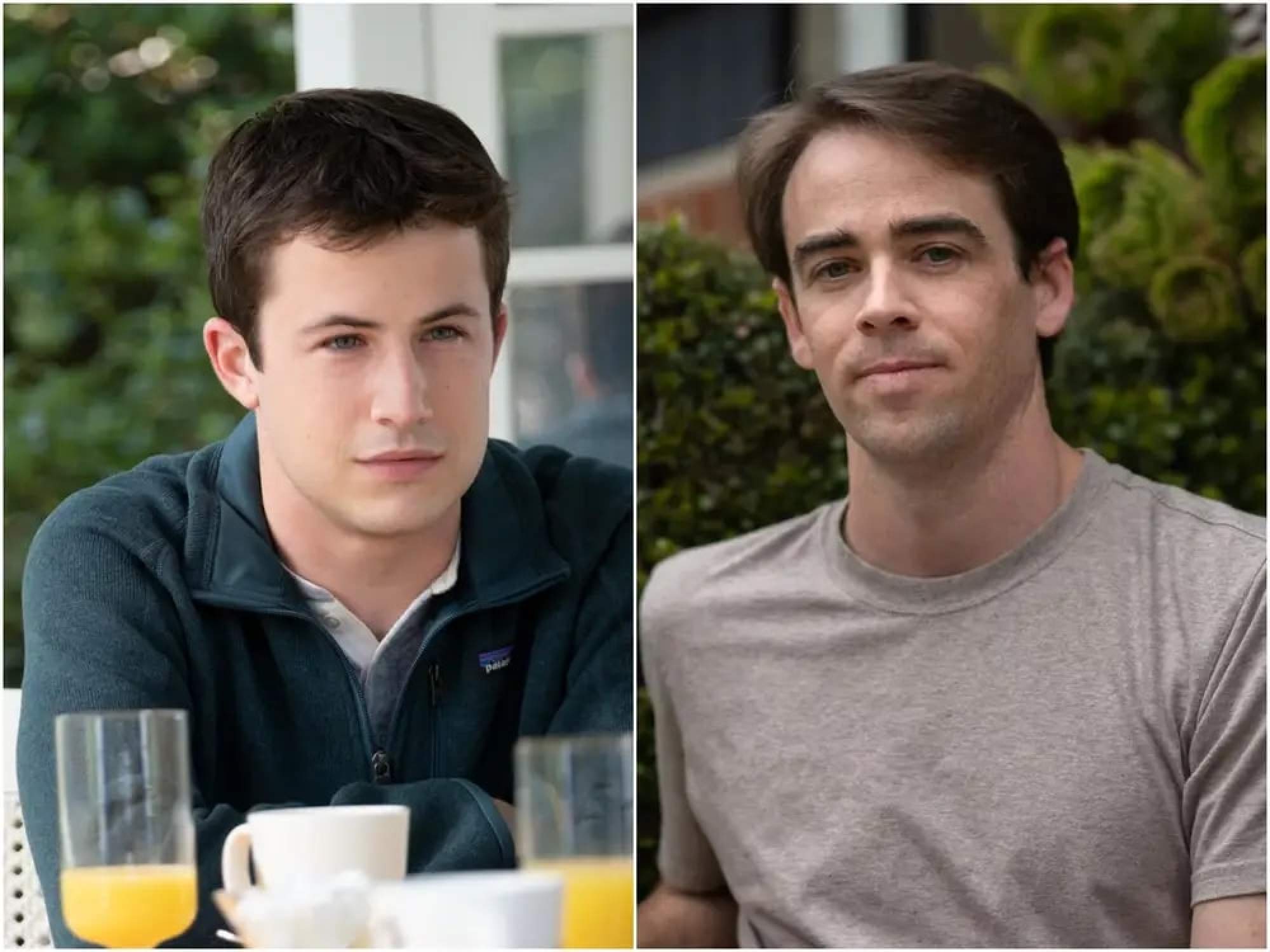 Played by 13 Reasons Why star Dylan Minnette, Tyler Shultz was one of the most prominent Theranos whistle-blowers. As the grandson of board member George Shultz, Tyler attempted to alert his grandfather to the company's misleading practices.
However, despite his grandson's warnings, George Shultz continued to support Theranos and Holmes, and eventually Tyler Shultz contacted John Carreyrou to inform on the company.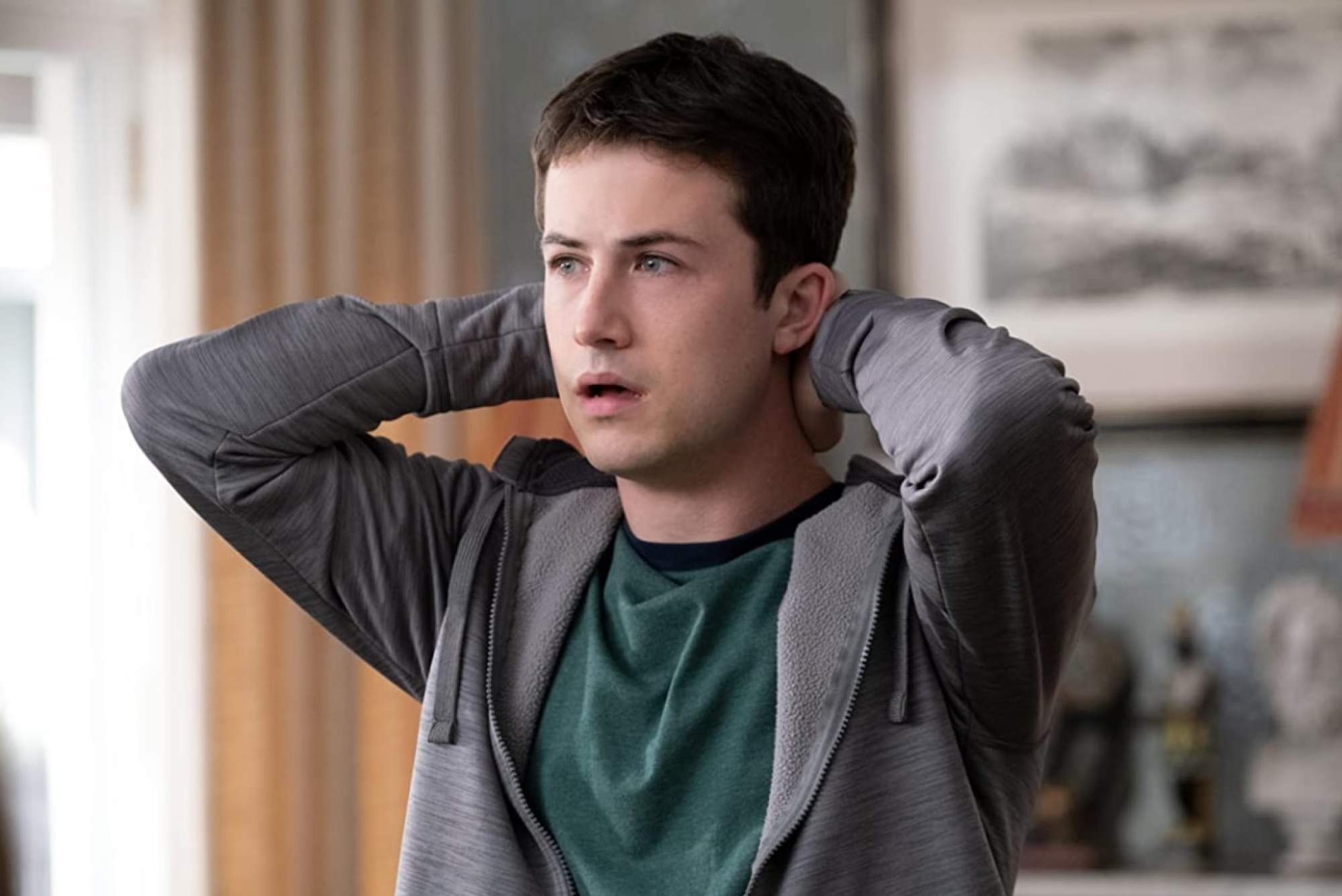 In an interview with CBS after the jury's guilty verdict was delivered, Shultz said he was "happy" that Holmes was found guilty. "I feel like I got my vindication from that, and I feel good about that," he added.
Sam Waterston plays Theranos board director, and Tyler's grandfather, George Shultz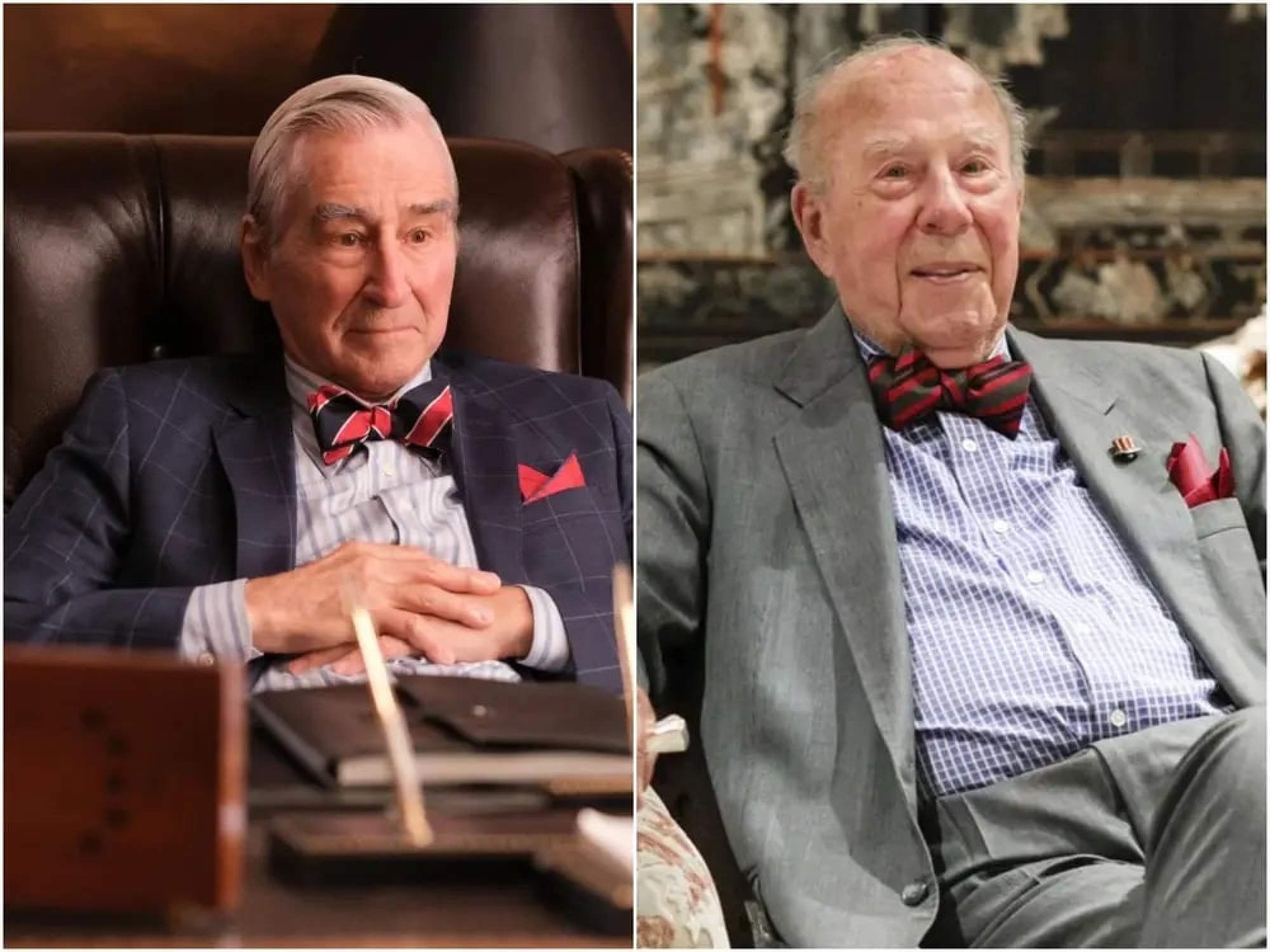 George Shultz had a prominent career as an economist and politician before joining Theranos' board of directors.
He served as the secretary of labour and secretary of the treasury under President Richard Nixon before later becoming President Ronald Reagan's secretary of state.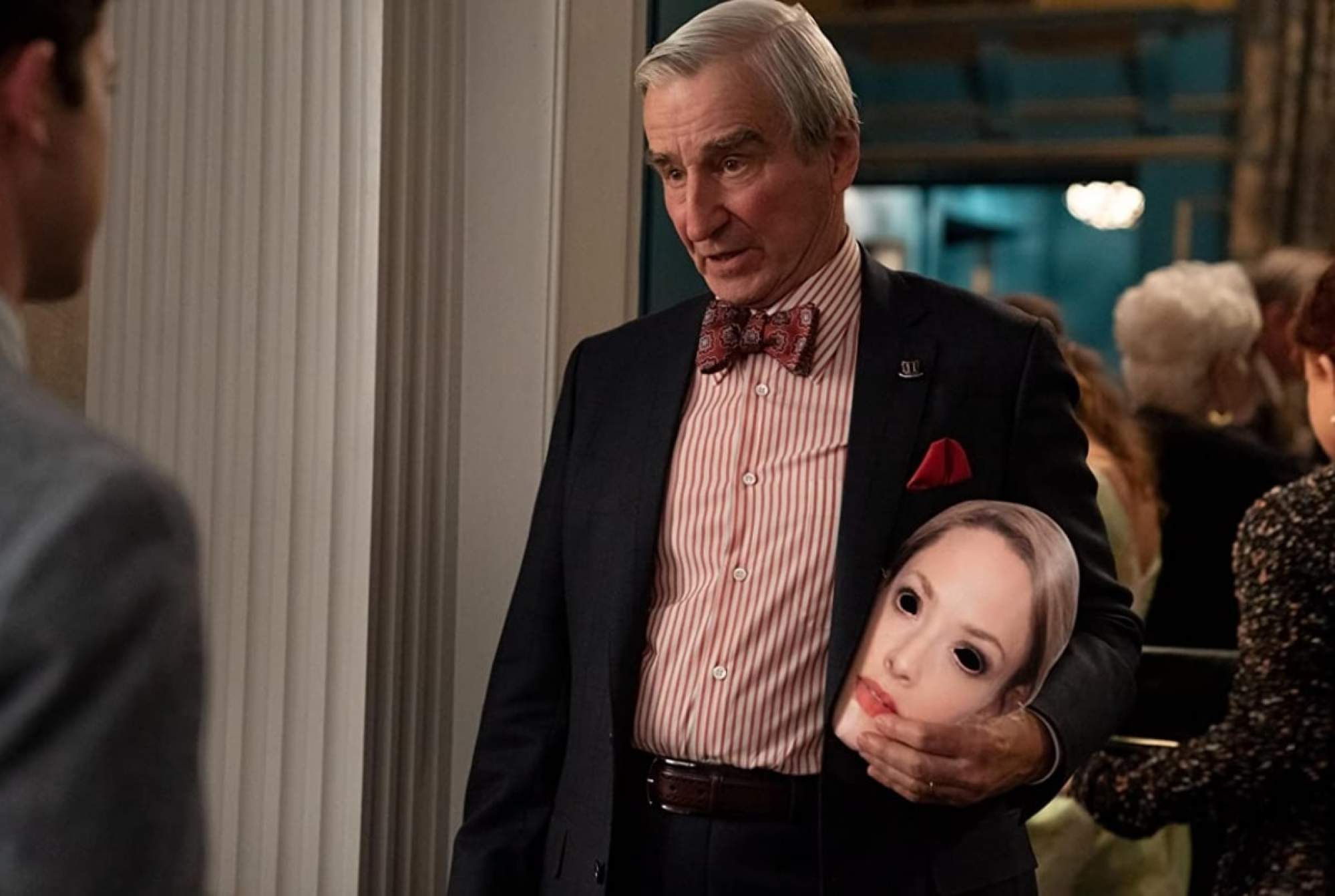 Shultz died in 2021 aged 100, and while he told his grandson he was proud of him for speaking out, never fully apologised to him for the mistakes in his judgment.
"That was extremely tough," Tyler told CBS Mornings. "This whole saga has taken a financial, emotional and social toll on my relationships. The toll it took on my grandfather's relationship was probably the worst.
"It is tough to explain. I had a few very honest conversations with him," he continued.
Stephen Fry plays Theranos' chief scientist, Dr Ian Gibbons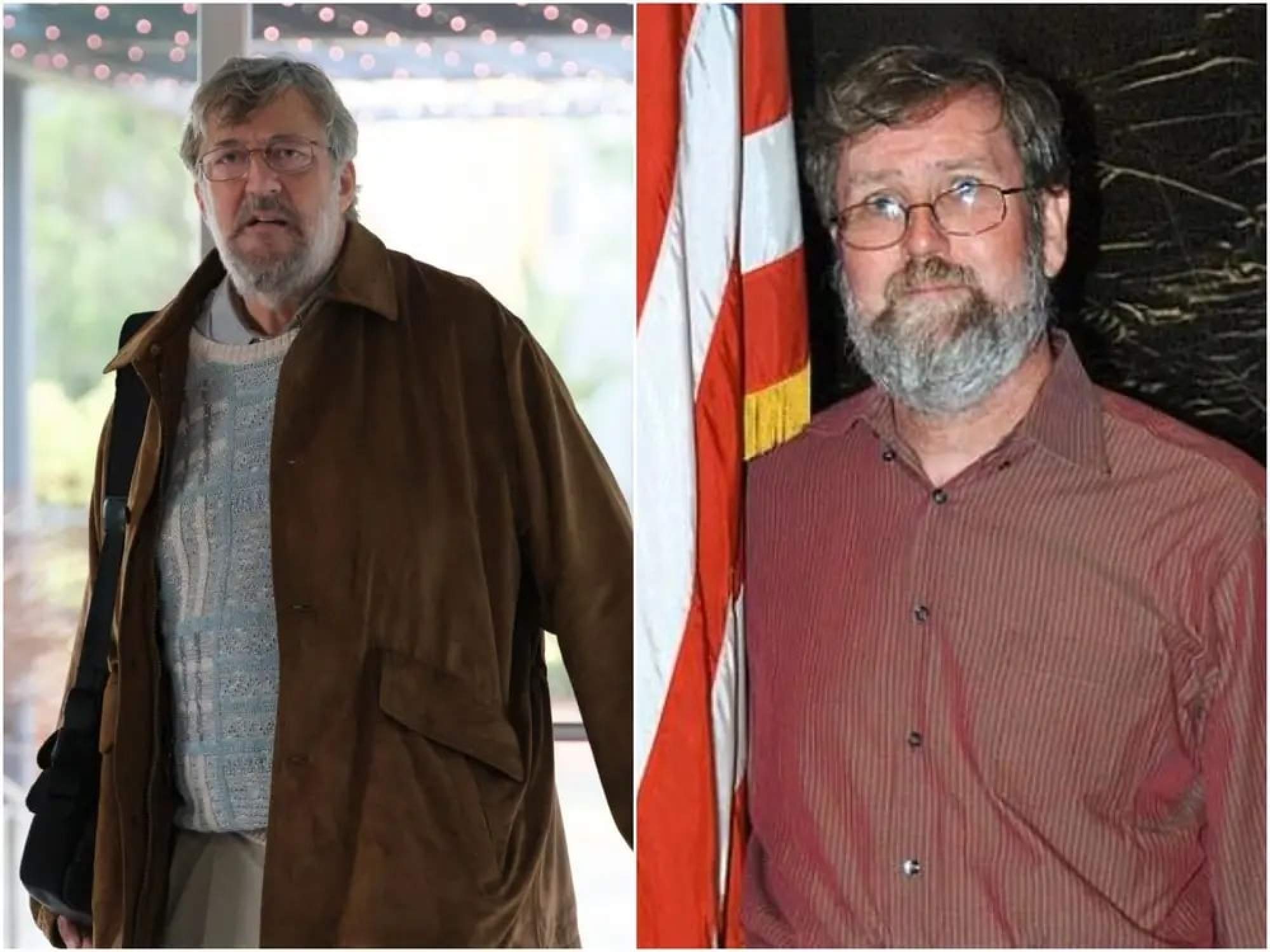 Dr Ian Gibbons was hired as Theranos' chief scientist in 2005, making him the company's first experienced biochemist. Gibbons knew Holmes was making false promises and was at one point fired by her but was quickly rehired after his colleagues protested.
Gibbons killed himself in 2013. This came days after being subpoenaed to testify in a patent lawsuit between Theranos and Richard Fuisz, and Gibbons' wife still blames Holmes for his death.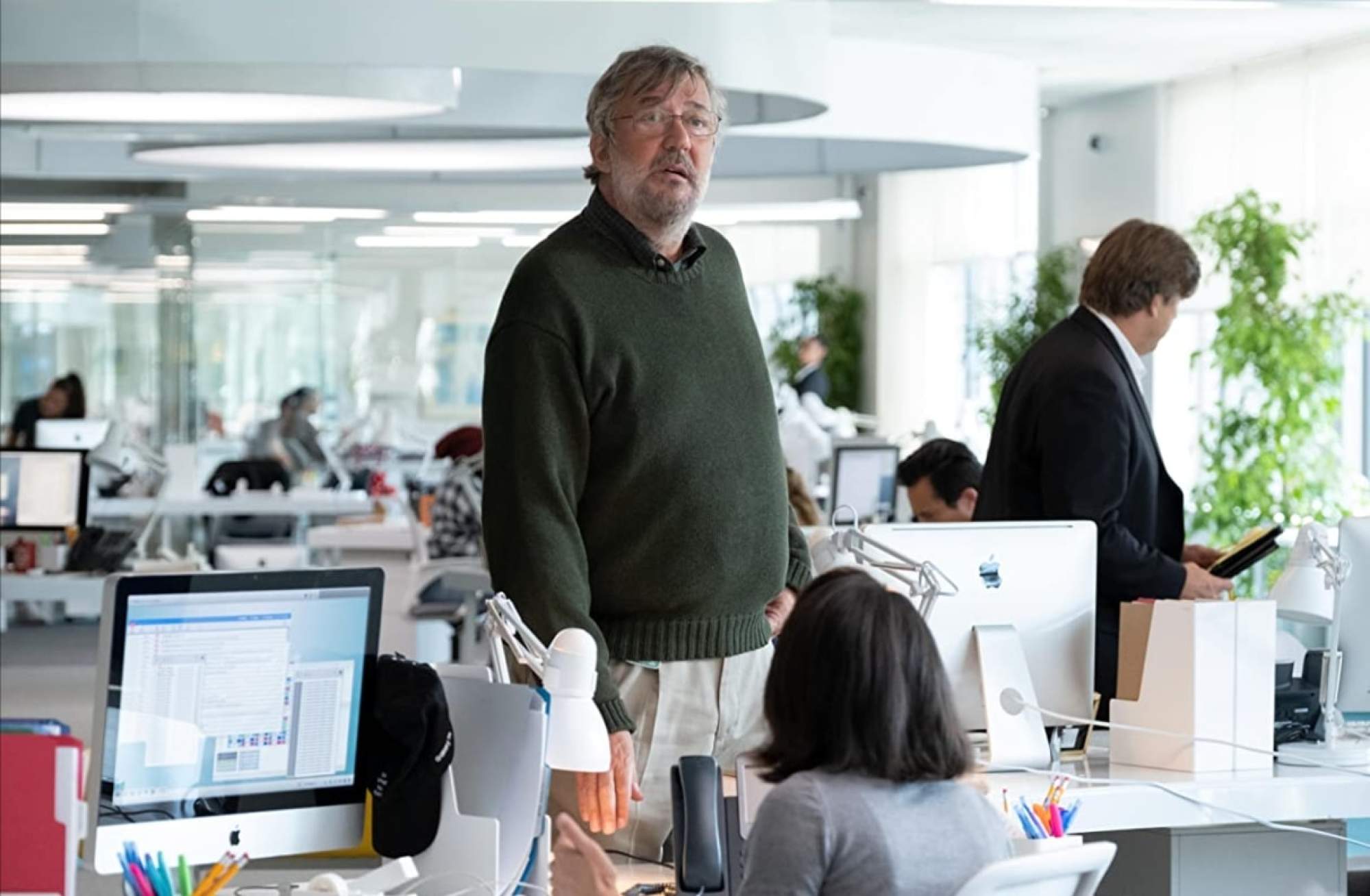 When Gibbons' widow, Rochelle Gibbons, informed Theranos of her husband's death, Holmes did not return a message of condolences, according to Rochelle.
Instead, Vanity Fair said that Rochelle "received a phone call from someone at Theranos demanding that she immediately return any and all confidential Theranos property".
This article originally appeared on
Insider
.

The new Disney+ and Hulu series is based on Rebecca Jarvis' podcast of the same name, and charts the career of Elizabeth Holmes and then boyfriend Sunny Balwani
From Mamma Mia's Amanda Seyfried to veteran actors Stephen Fry and Sam Waterston, The Dropout boasts a star-studded cast even Holmes must be impressed by