Inside the crazy rich life of Aaron Kwok's wife, Moka Fang: the Canto-pop star showers the former model with luxury gifts and she loves Chanel, Dior and lavish dinner parties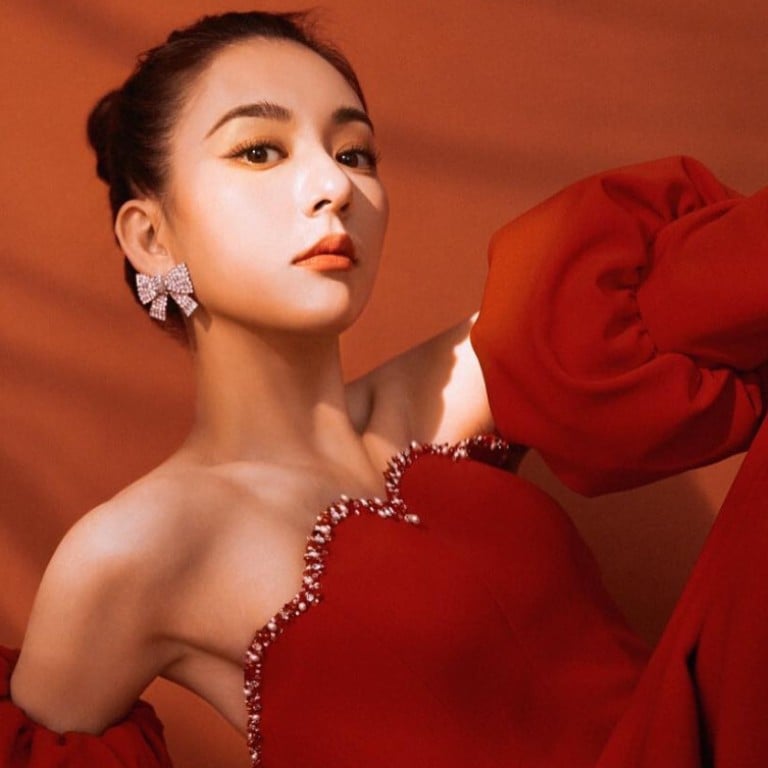 Chinese model Moka Fang gained worldwide fame while she was dating her now-husband Aaron Kwok back in 2015. (The Canto-pop star revealed their relationship on his Weibo account that, needless to say, created quite the stir.)
The two got married two years later in 2017 and now share two adorable daughters together. However, the public attention on Fang is far from over, with fans and haters alike paying close attention to her daily moves and, more importantly, her expensive habits and OTT lifestyle.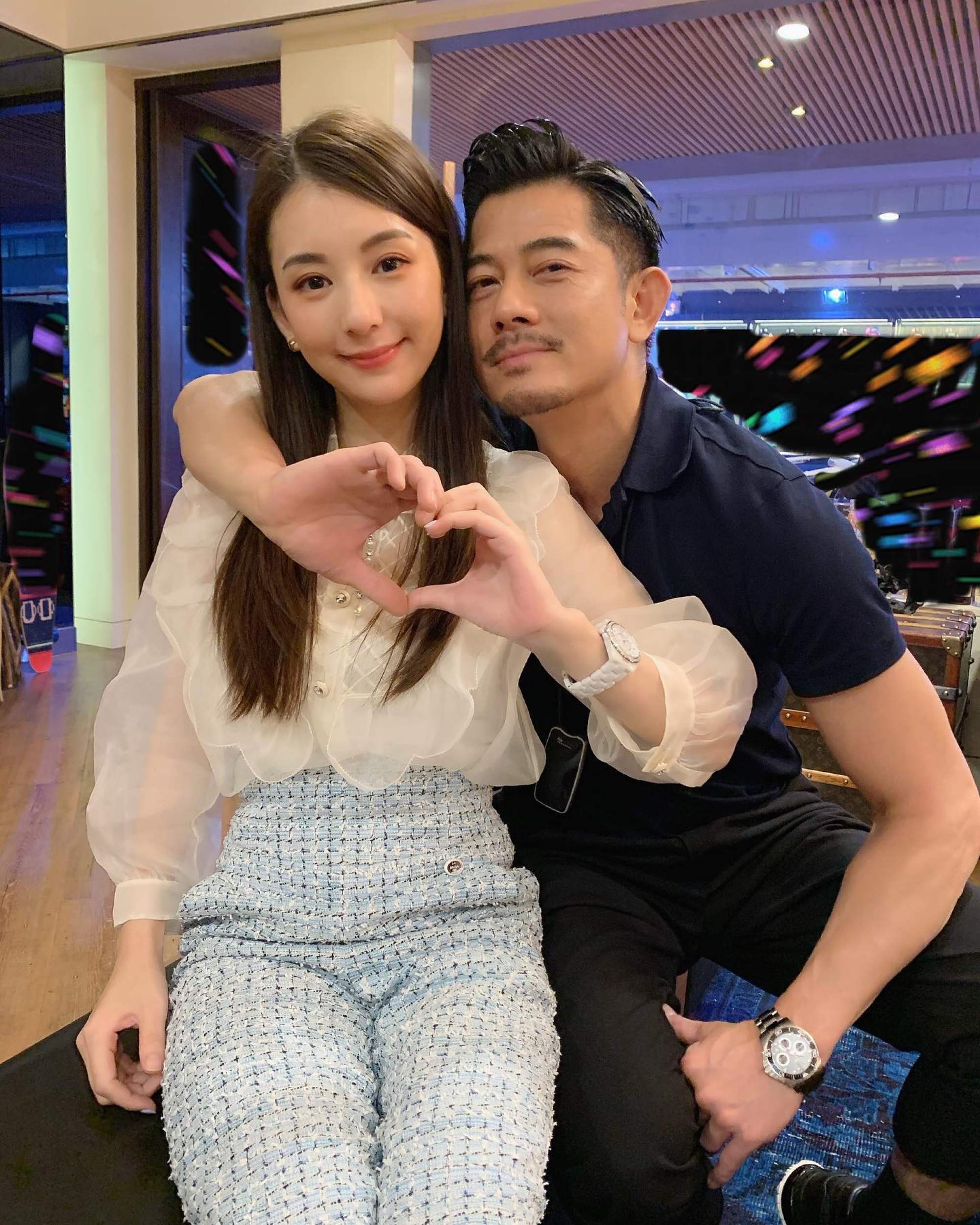 Fang has had her fair share of negative press. In 2020, she was targeted by an outrageous rumour claiming that she went to a "pickup artist training camp" intended for women who want to marry high-profile celebrities. Fang clarified the ridiculous rumour in an interview with Grazia China afterwards, but she didn't get into details and opted to take the high road.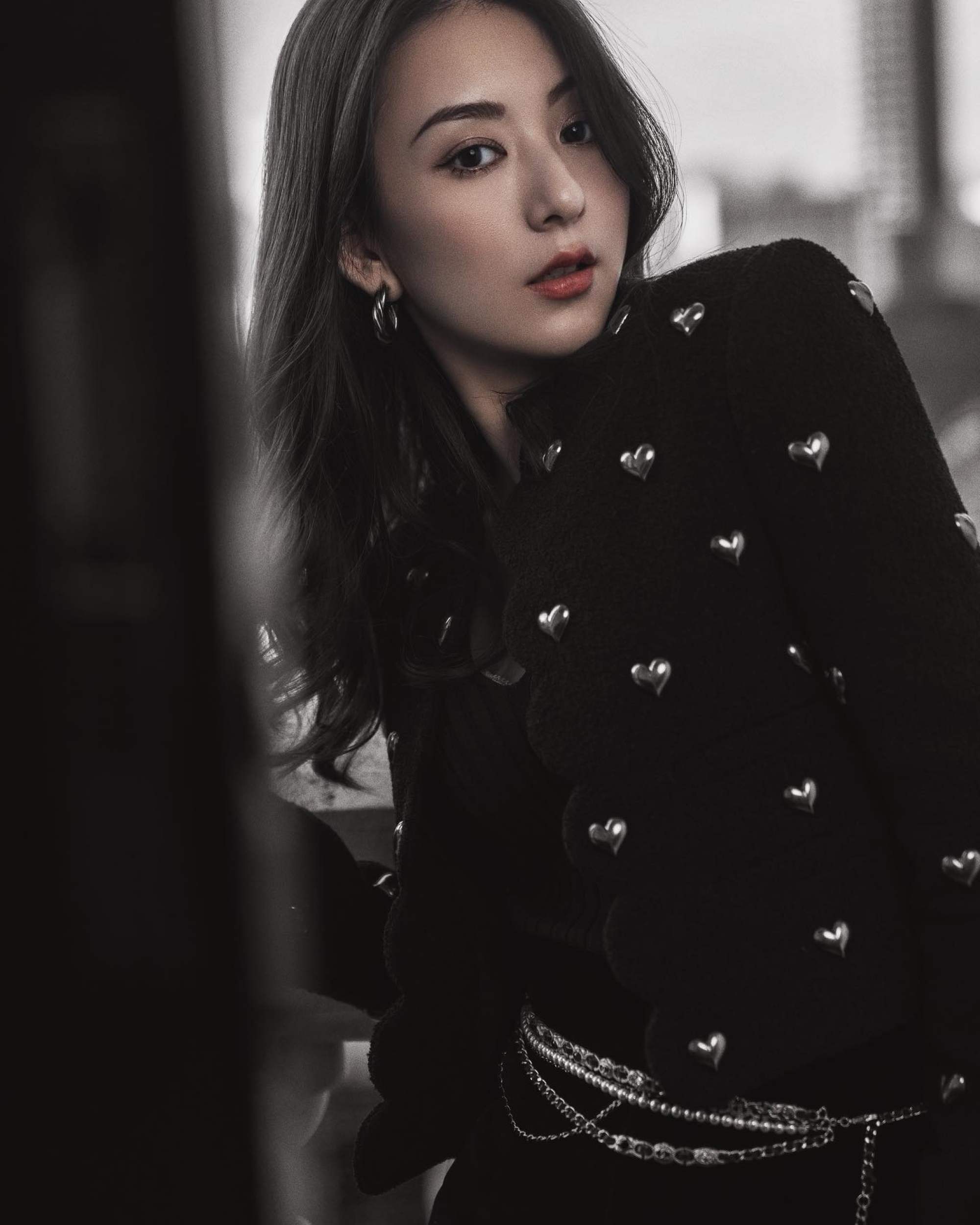 "I think anyone would be affected by it and feel sad and unhappy," she said, adding, "but I don't know how to explain myself because the more you try and explain something, the more people might think you have something to hide."
However, come hell or high water, Fang will always be living her best life filled with designer clothing, dream trips and her perfect family. Here we take a look inside the fabulous life of the one and only Mrs Aaron Kwok.
1. She is obsessed with Chanel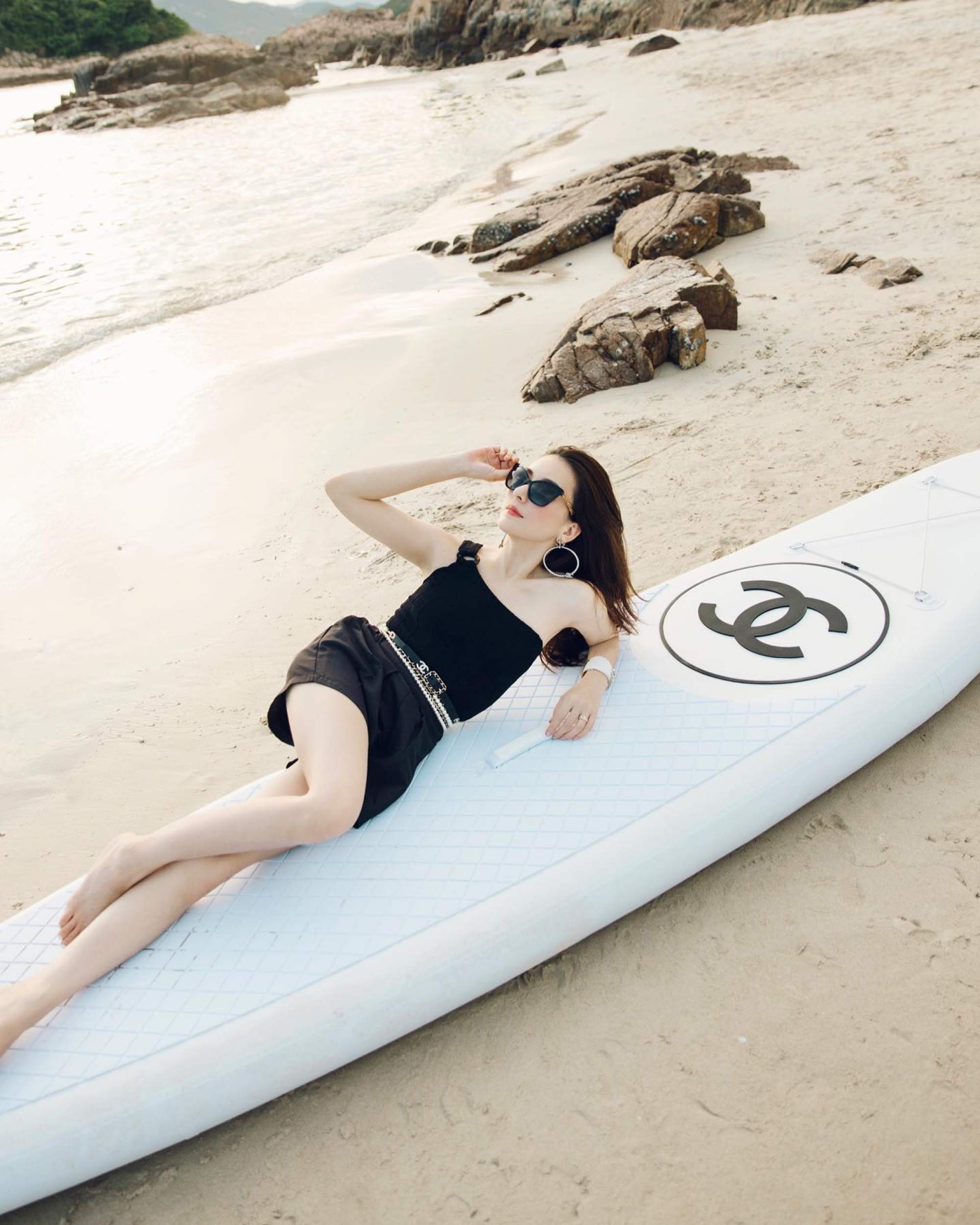 While Fang is now a full-time and devoted mother, she doesn't let that interfere with her impeccable fashion sense that mainly involves designer clothing.
In 2020, the model made headlines when she uploaded a picture of herself lounging on top of a custom-made Chanel paddle board while also donning the luxury brand from head-to-toe.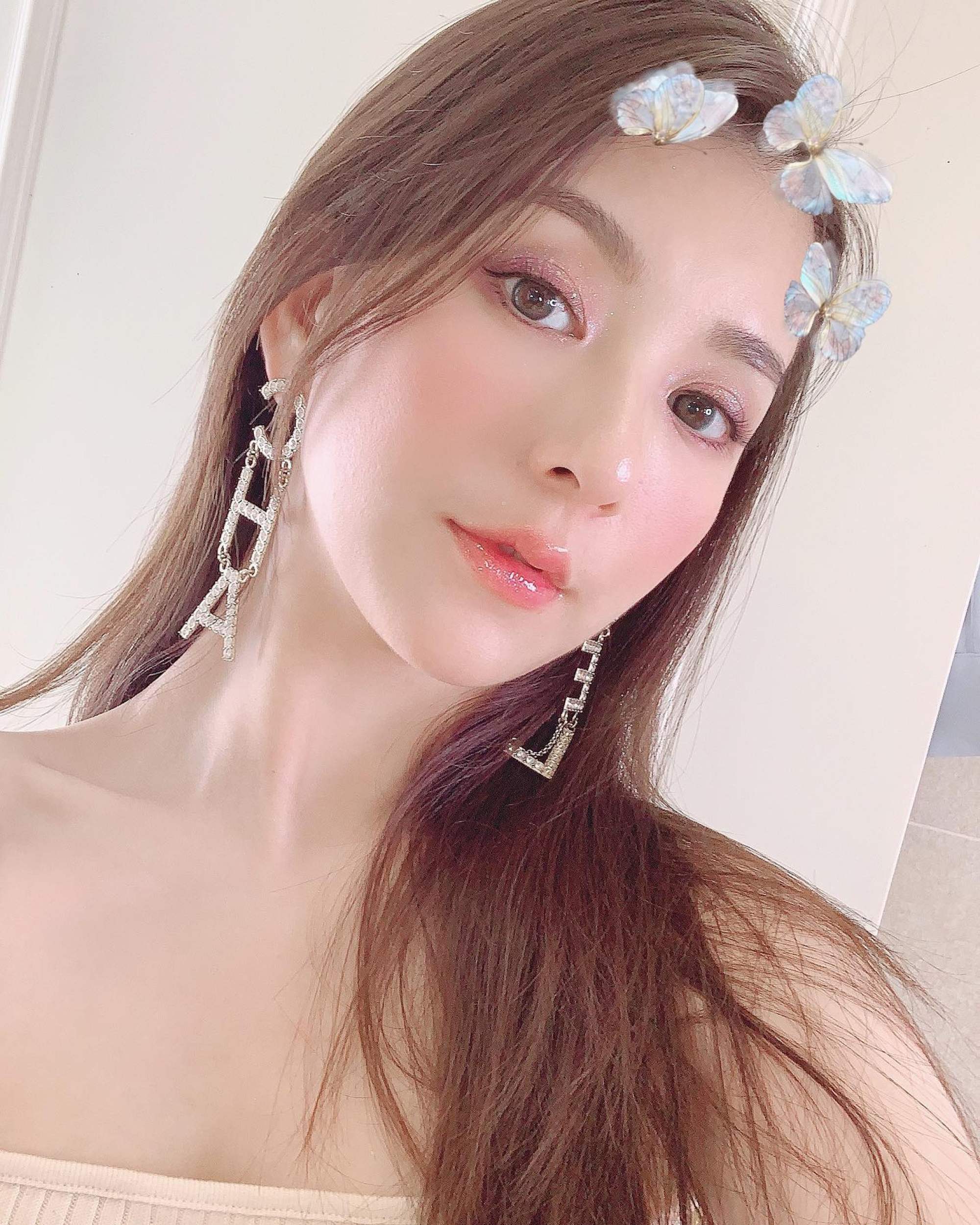 The piece of sports equipment was launched in 2018 as part of a special collection, which also included tennis rackets and yoga mats, and reportedly costs around US$20,000 (HK$150,000).
Besides her Chanel paddle board, Fang also showed off her Chanel earrings in one of her Instagram selfie posts. She wore the designer's crystal letter dangle drop earrings, which launched in 2019.
2. And loves Dior tote bags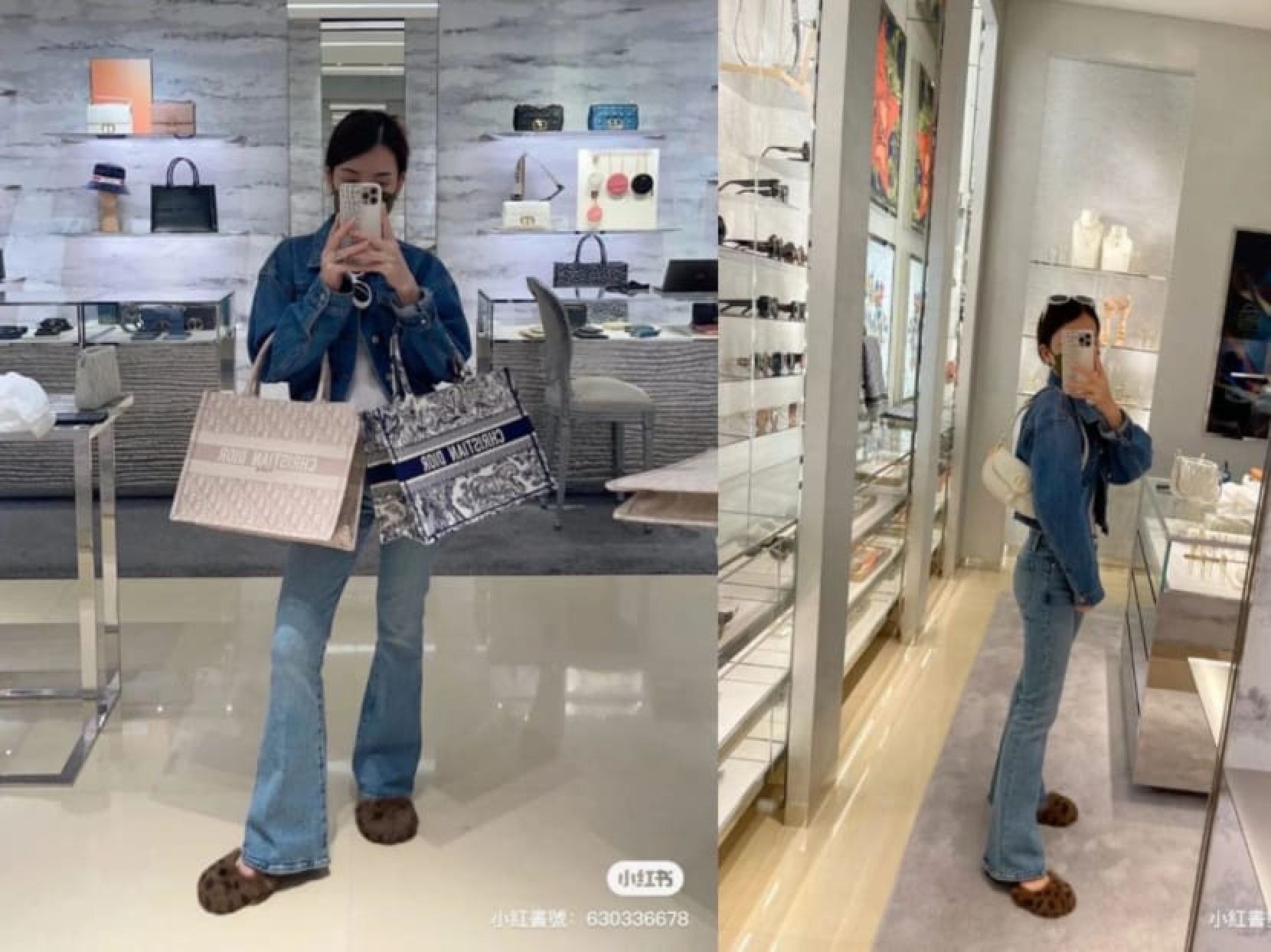 Last year, Fang uploaded a picture of herself carrying two Dior tote bags and asked fans to decide which one she should buy. She later revealed that, due to her indecisiveness, her husband Aaron Kwok would usually ask her to buy them all.
"Yes, I usually struggle when it comes to choosing a colour and he [Kwok] would tell me to just buy all of them, but in this case, one is enough," she replied to one netizen's comments. For reference, each bag is priced at over US$3,000, per Today Singapore.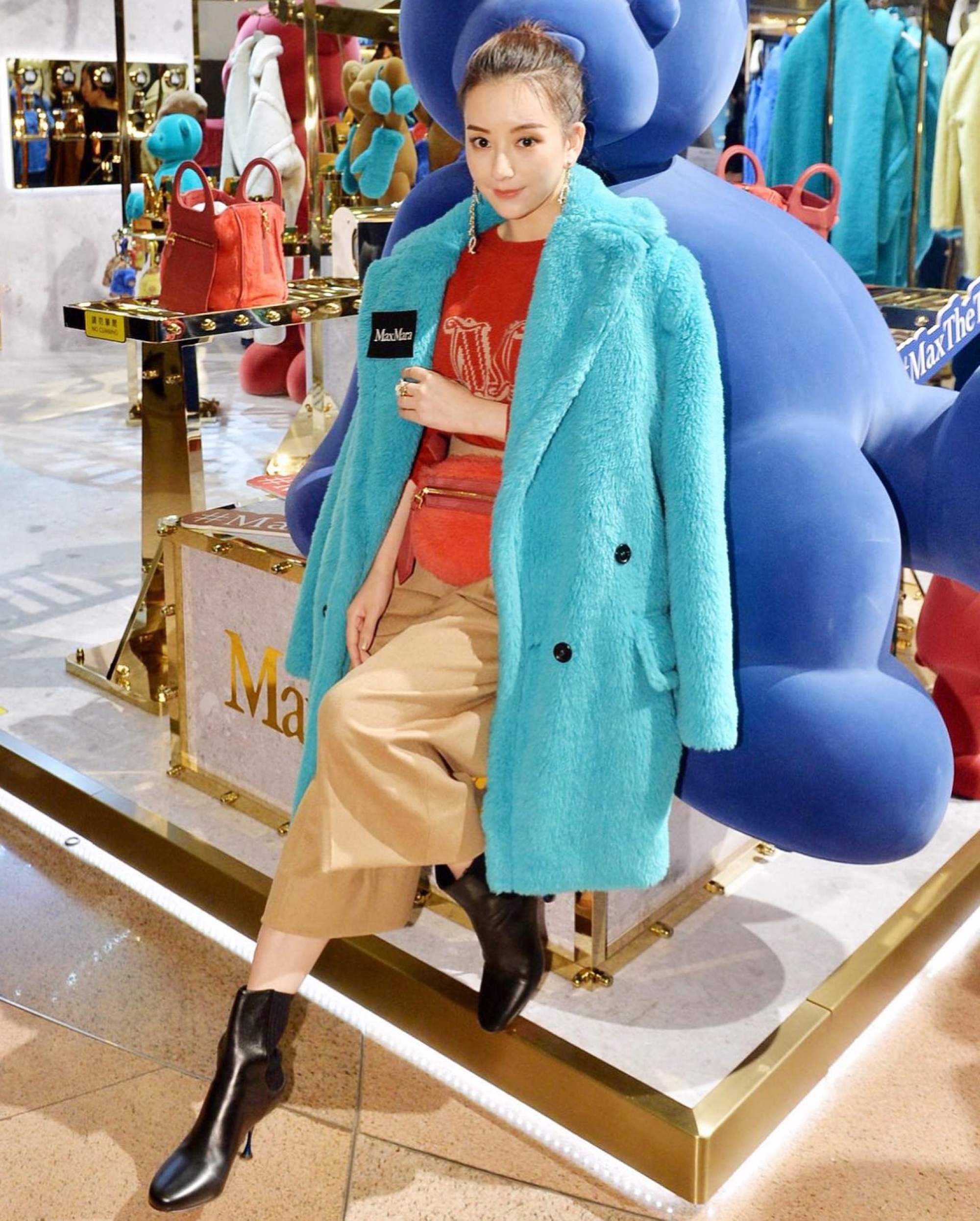 But Fang is no stranger to luxury branded bags. According to Jayne Stars, Kwok once gave her a bag worth over US$15,000 (HK$120,000) in 2019 with a promise of another US$127,000 (HK$1 million) after the birth of their child.
3. She attends lavish dinner parties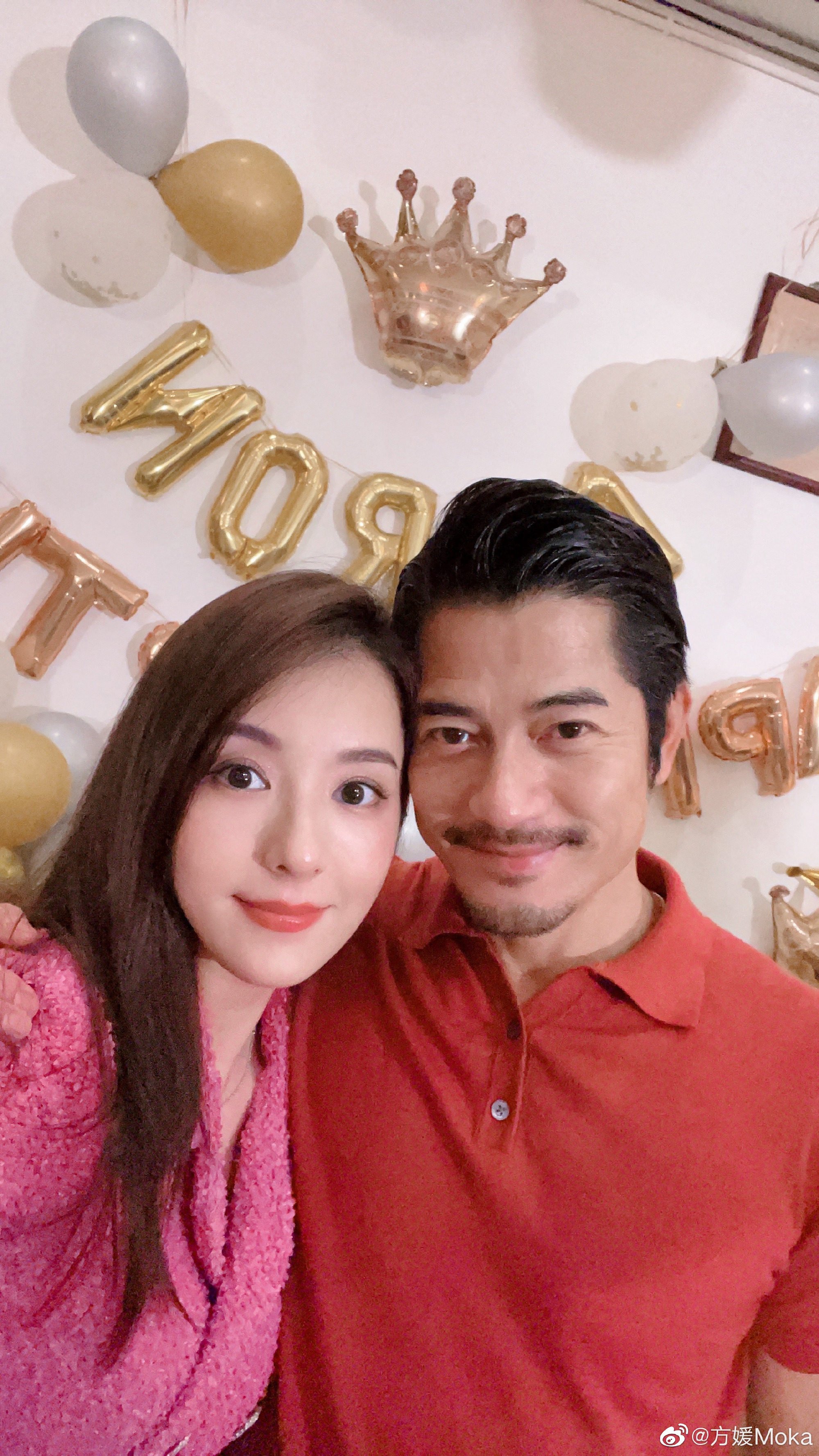 If you are Mrs Aaron Kwok, chances are you will often spend your evenings on a lavish dinner party.
In 2020, Fang uploaded a video on Instagram documenting a fancy dinner party happening right behind her. A long dining table filled with gorgeous decor and exquisite dishes was seen in the background while Fang herself looked flawless.
Her "
Heavenly King
" husband Kwok also recently showered his wife with plenty of love during her birthday. He wrote on his Weibo account, "Happy birthday, my wife. Love you forever." His romantic shout out took fans by surprise as the superstar rarely shows any PDA online, according to The Independent Singapore.
4. She travels around the world, sits front row and supports her husband's concerts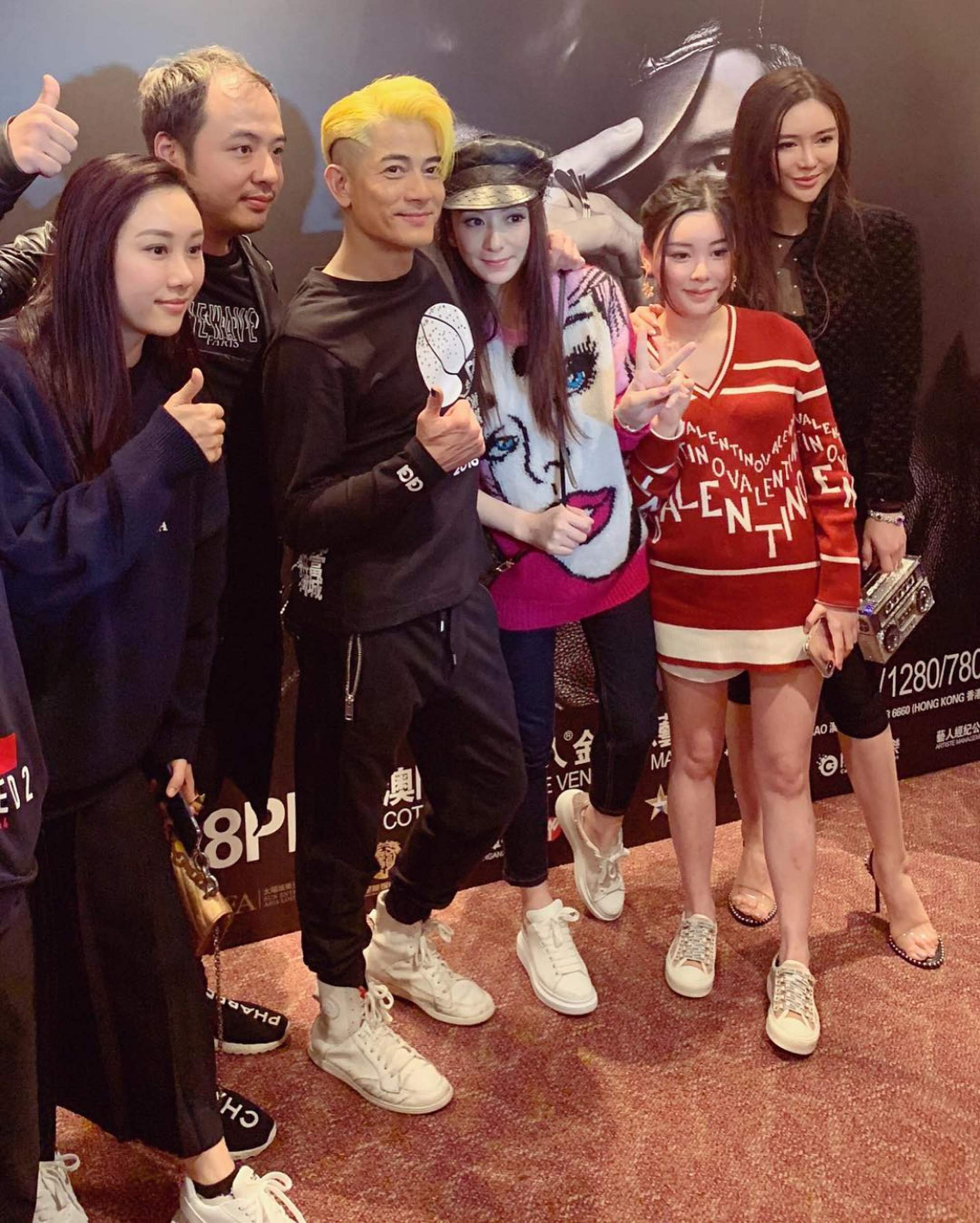 As a former model, Fang is no stranger to travelling and attending high profile events, but her social calendar clearly doubled after marrying Kwok. From jetting across the world and attending fashion shows to being her husband's cheerleader at his concerts, Fang is living a life most of us can only dream of.
Earlier this year, she took to Instagram to share an exclusive behind-the-scenes video of her attending Kwok's first show of the year with their two adorable daughters. They were seen standing in the VIP section and cheering Kwok on as he performed onstage.
5. She's a loving mother with two adorable daughters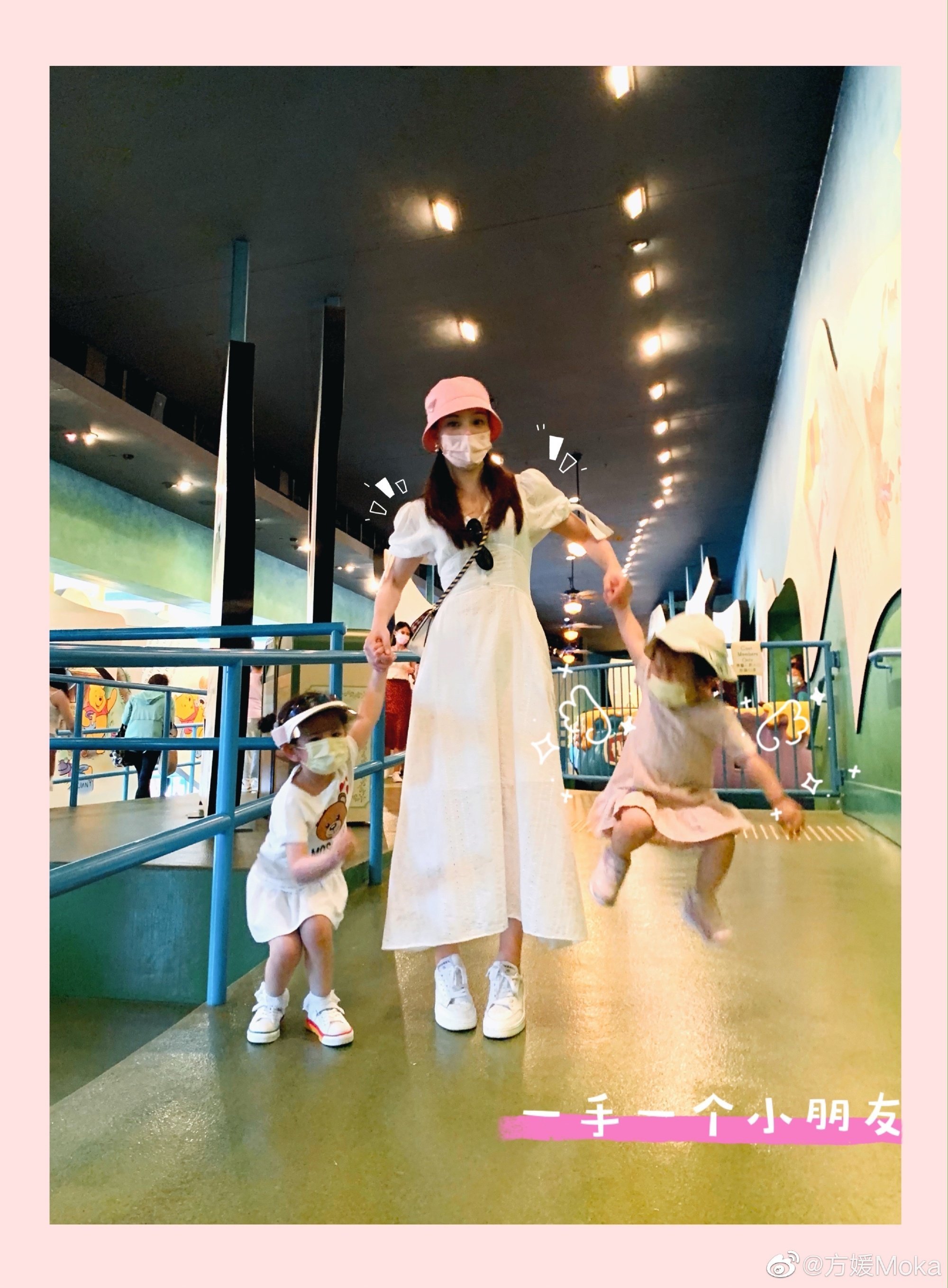 The couple share two adorable daughters: Chantelle and Charlotte. The doting mother often shares sneak peeks into their daily activities and adventures, from doing their school work and celebrating birthdays to taking lovely strolls – the little Kwoks are definitely enjoying their best life.
Last year, the Canto-pop star also revealed that his eldest daughter Chantelle can sing and dance to his hit song Loving You Forever.
"It was really beautiful. I was driving and when I heard my daughter, who was in the back seat, sing it to me, I almost burst into tears," he said during an event, adding, "I was very touched because it's my first song and all the memories came flooding back".

The pair got married in 2017 and have two kids, Charlotte and Chantelle – the latter who's learned to sing and dance to Kwok's hit song, Loving You Forever
Although Fang has faced haters claiming she was part of a 'pickup artist training camp', she shrugged them off and continues to live an OTT glamorous lifestyle