The Met Gala 2022's best and worst dressed stars: Elon Musk looked dashing with his mum Maye, Kim K sparkled in Marilyn Monroe's iconic dress, and Brooklyn Beckham and Nicola Peltz wore Valentino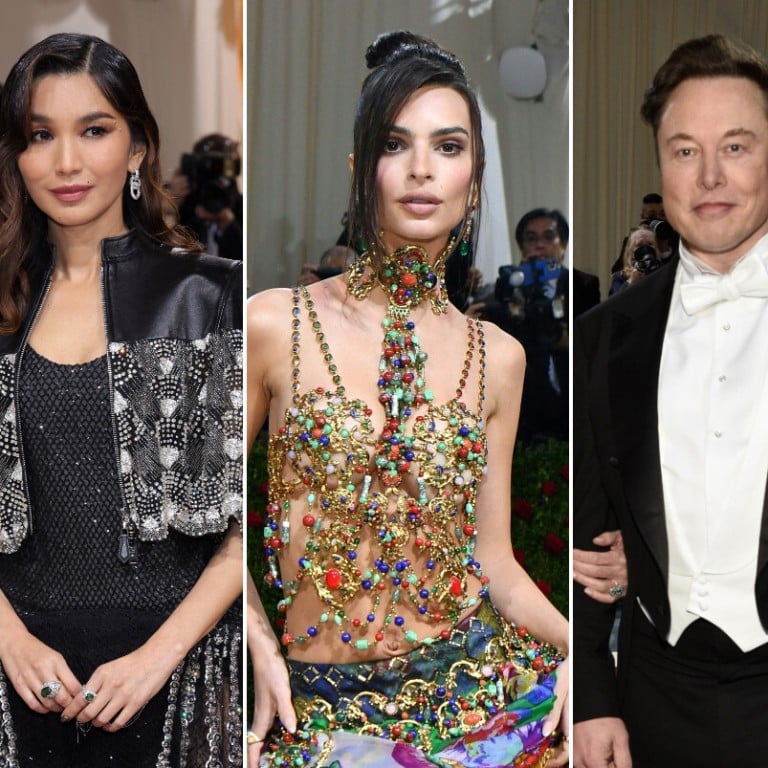 The Met Gala 2022 returned to New York City on May 2, the first Monday of the month, and it was a star-studded bash indeed. With the theme "In America: An Anthology of Fashion" following last year's "In America: A Lexicon of Fashion", the fundraising event had a dress code of "gilded glamour".
During fashion's biggest night out, we saw lots of gold and embroidery mixed with white, burgundy and pink – thanks to Valentino and its dedicated pink collection. A sea of colour palettes was matched with voluminous silhouettes, fringes and glitter. Vintage fashion emerged as a prominent trend this year as stars like Emma Stone recycled her wedding dress and the Louis Vuitton gang all donned an archival piece each.
Here are this year's best dressed celebrities – as well as those who missed the mark – at the Met Gala.
The best
1. Sarah Jessica Parker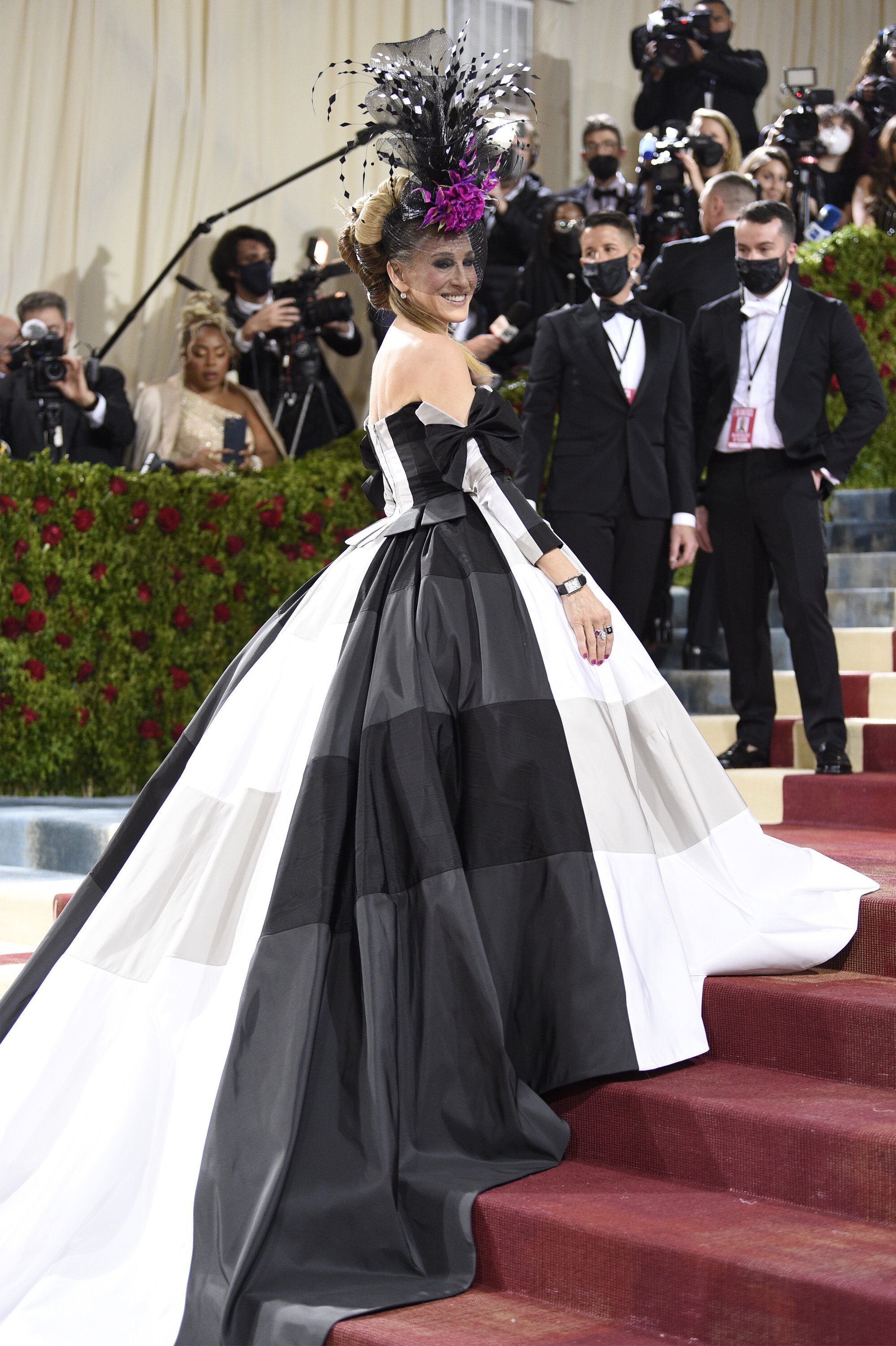 Met Gala regular Sarah Jessica Parker once again showed off her sartorial know-how. The And Just Like That … star opted for a statement outfit from designer Christopher John Rogers. Featuring a silhouette perfectly fitting the Gilded Age theme, the outfit – one of our favourites from the evening – is also a tribute to the first black White House fashion designer, Elizabeth Hobbs Keckley.
2. Kim Kardashian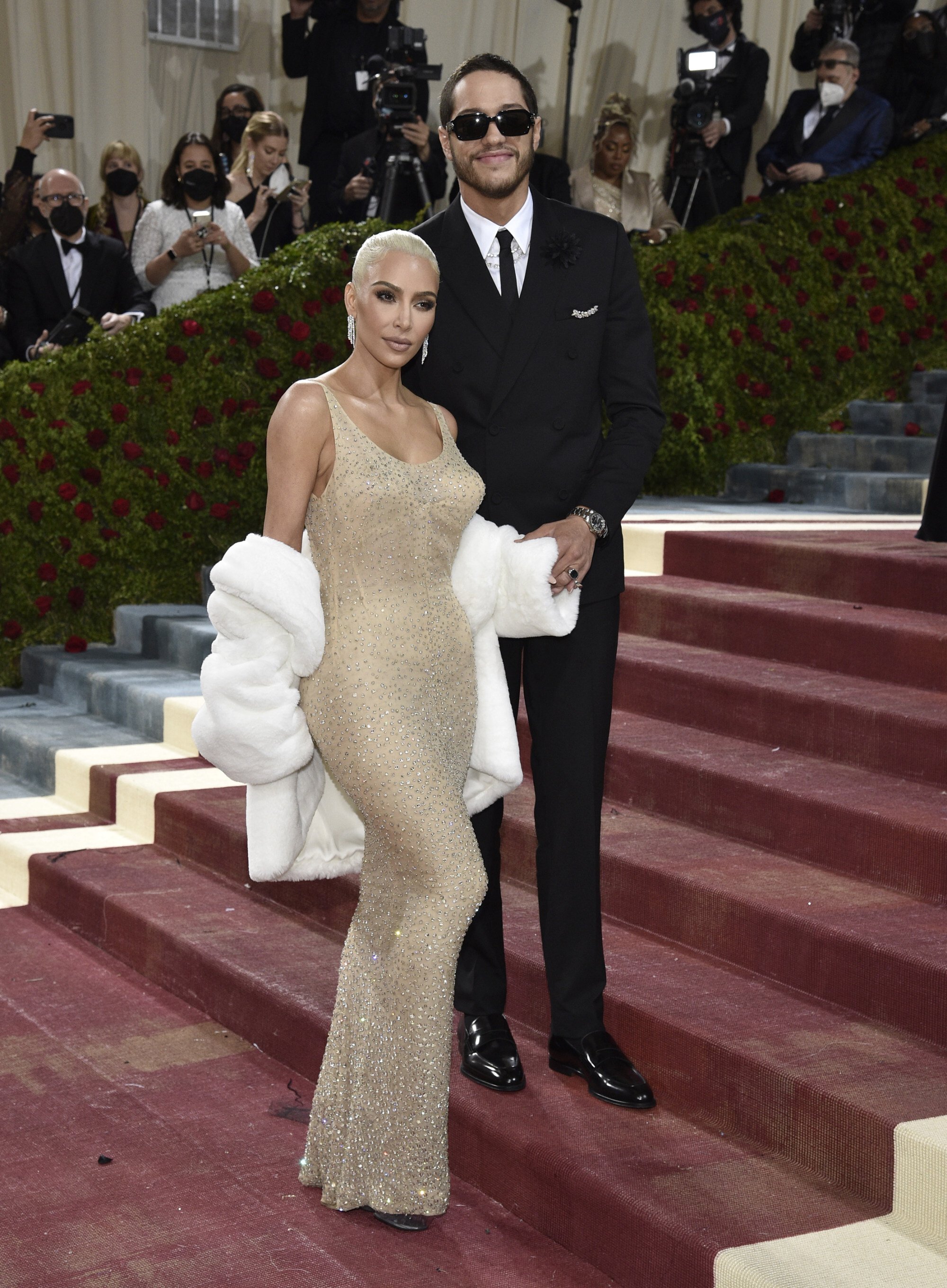 Kim Kardashian broke the internet once again, this time with her head-turning Met Gala appearance. The reality star chose the iconic dress that Marilyn Monroe wore in her 1962 performance of
Happy Birthday, Mr. President
to then POTUS, John F. Kennedy. (And hello there,
Pete Davidson
.)
3. Blake Lively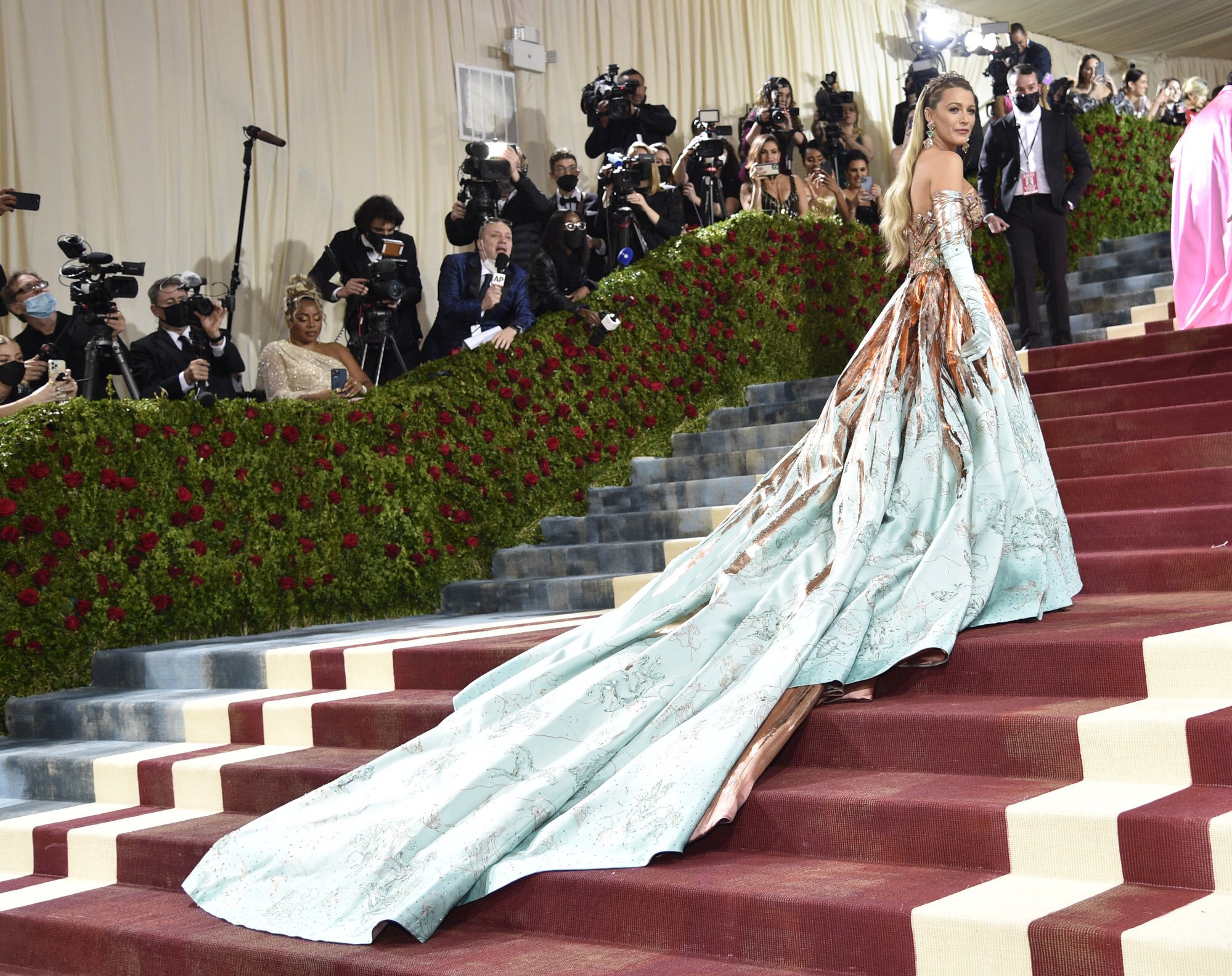 Co-host of the Met Gala this year, Blake Lively looked regal in a custom gown from Atelier Versace. Echoing the transformation of New York's Statue of Liberty from bronze to oxidised green, the two-toned dress is lavishly embroidered with crystal, metallic leather, paillette and tritone copper foil duchesse.
4. Gigi Hadid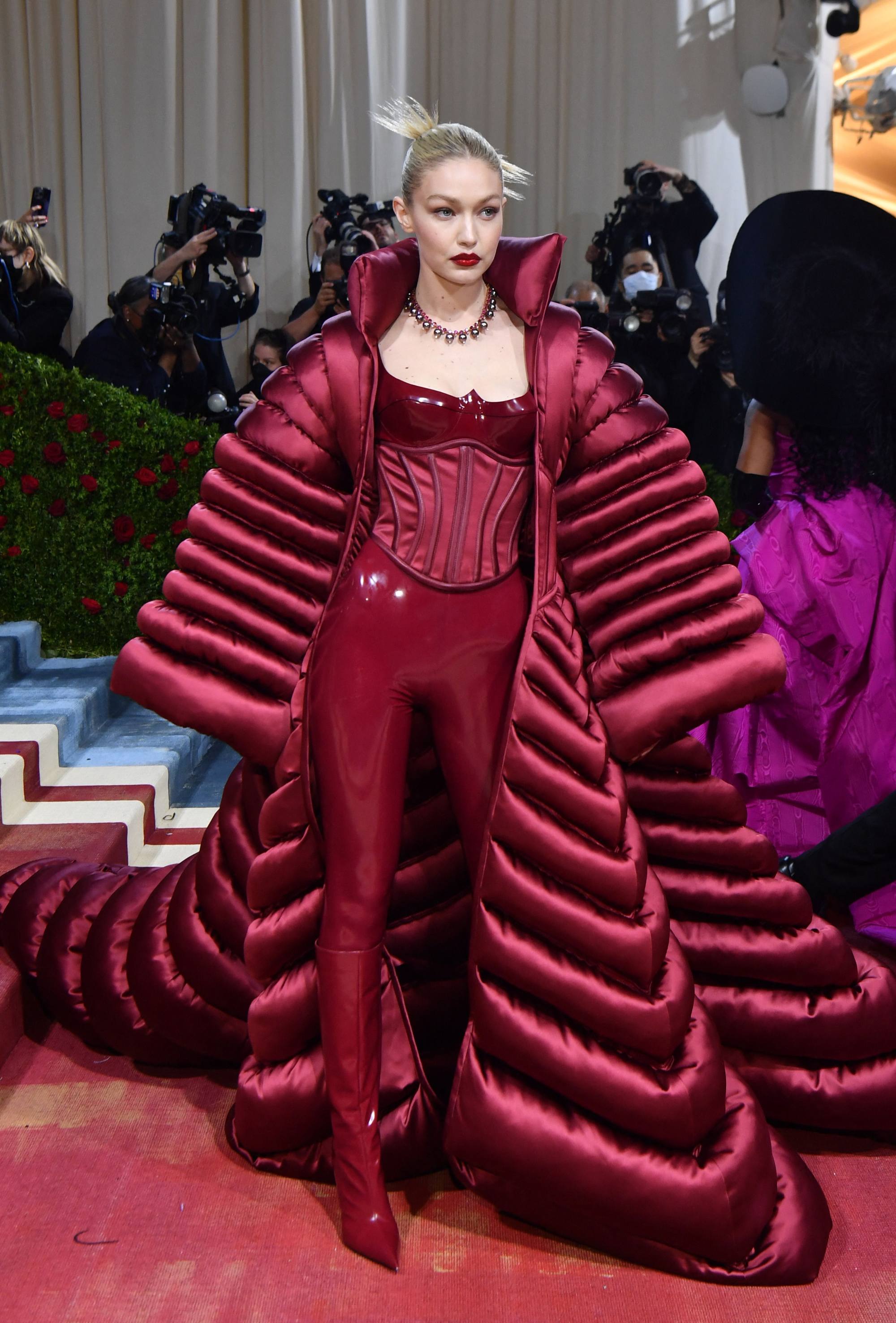 Gigi Hadid showed up in a silky burgundy puffer opera coat on top of a corset and latex catsuit.
5. Cardi B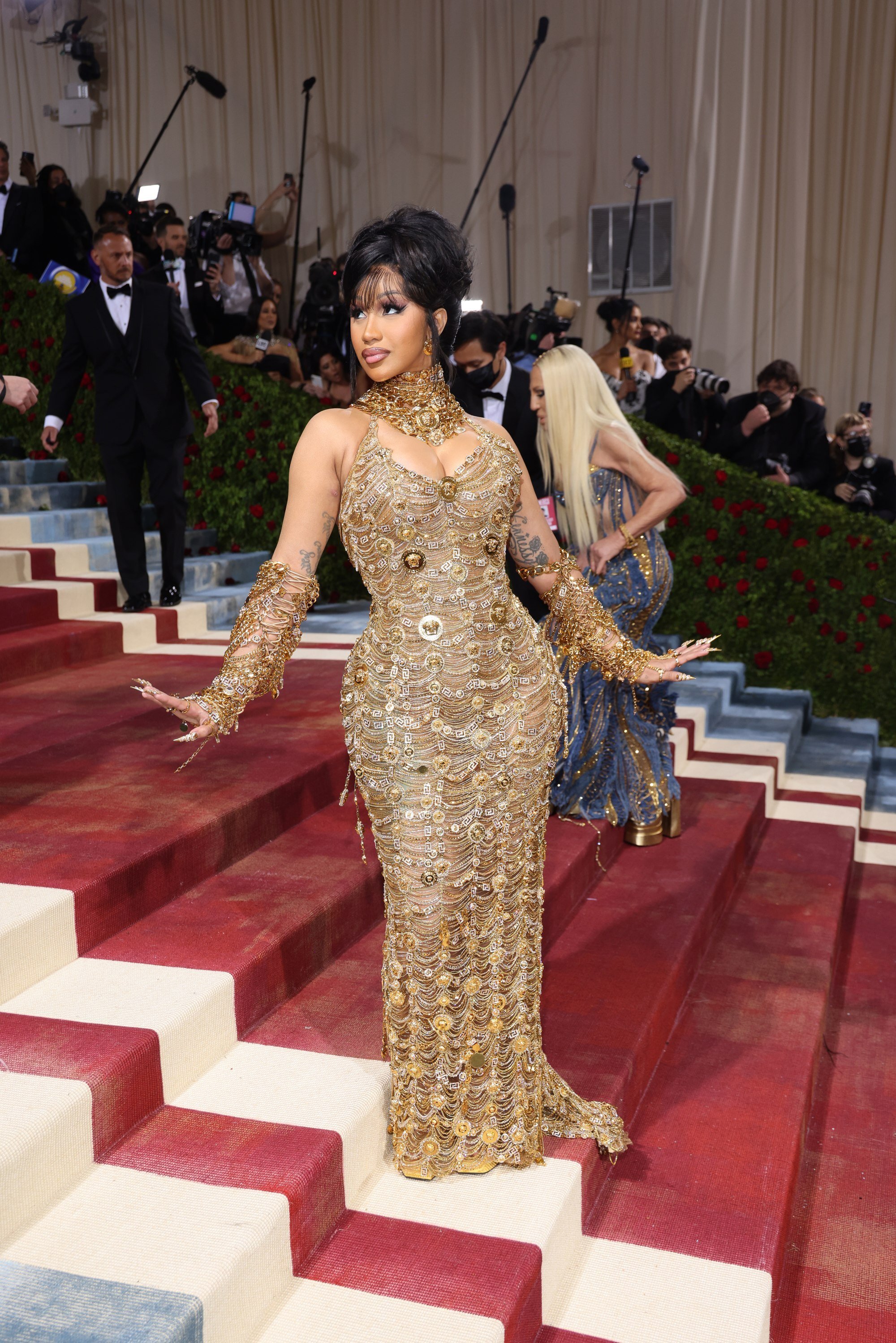 Cardi B took Gilded Age glamour to the fullest by wearing a number from Atelier Versace. The ensemble features an illusion tulle column dress covered with embroidered golden metal chains and decorated with Medusa medallions and the Versace Greca.
6. Iris Law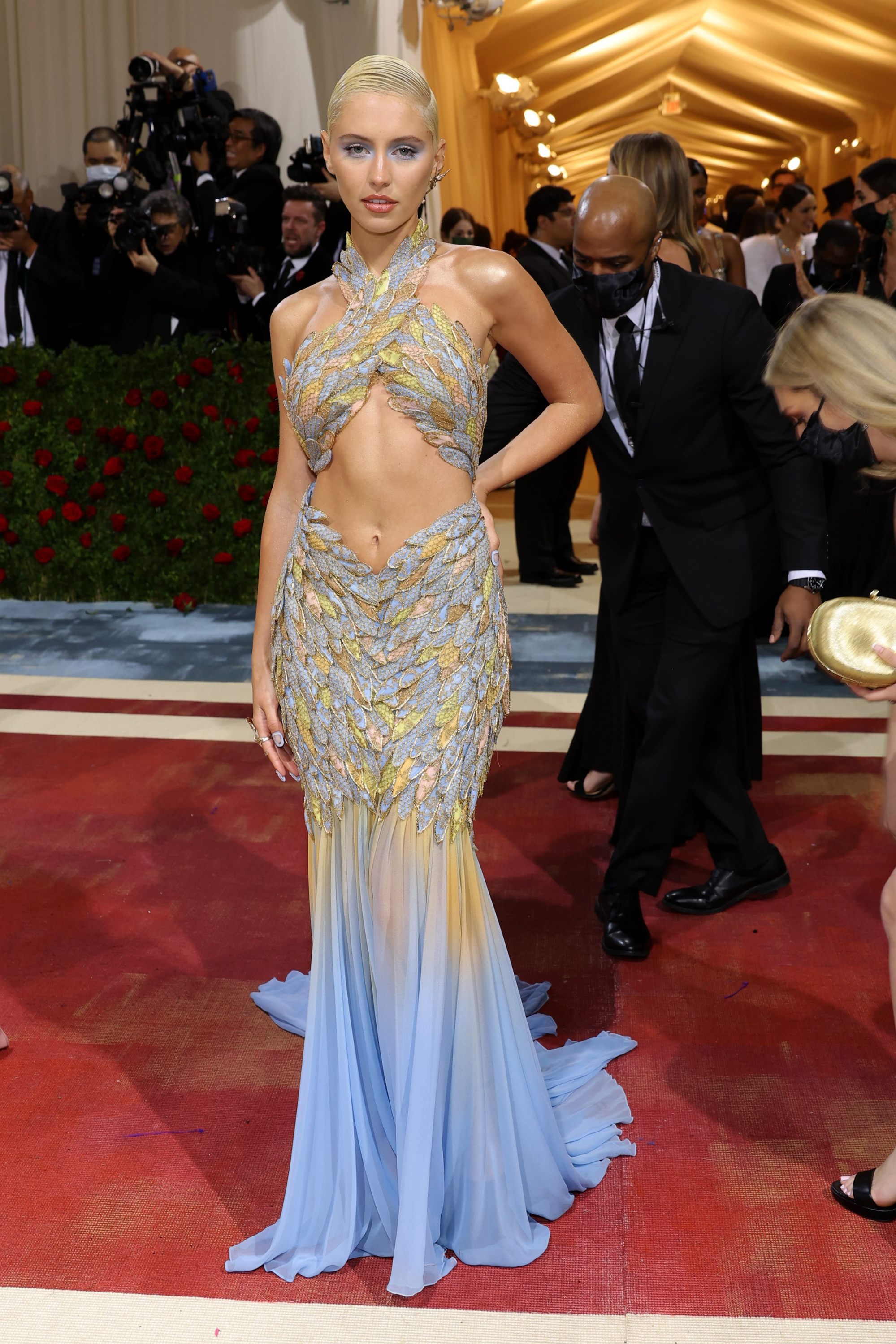 Iris Law donned a beautiful gown from Moschino.
7. Dwyane Wade and Gabrielle Union-Wade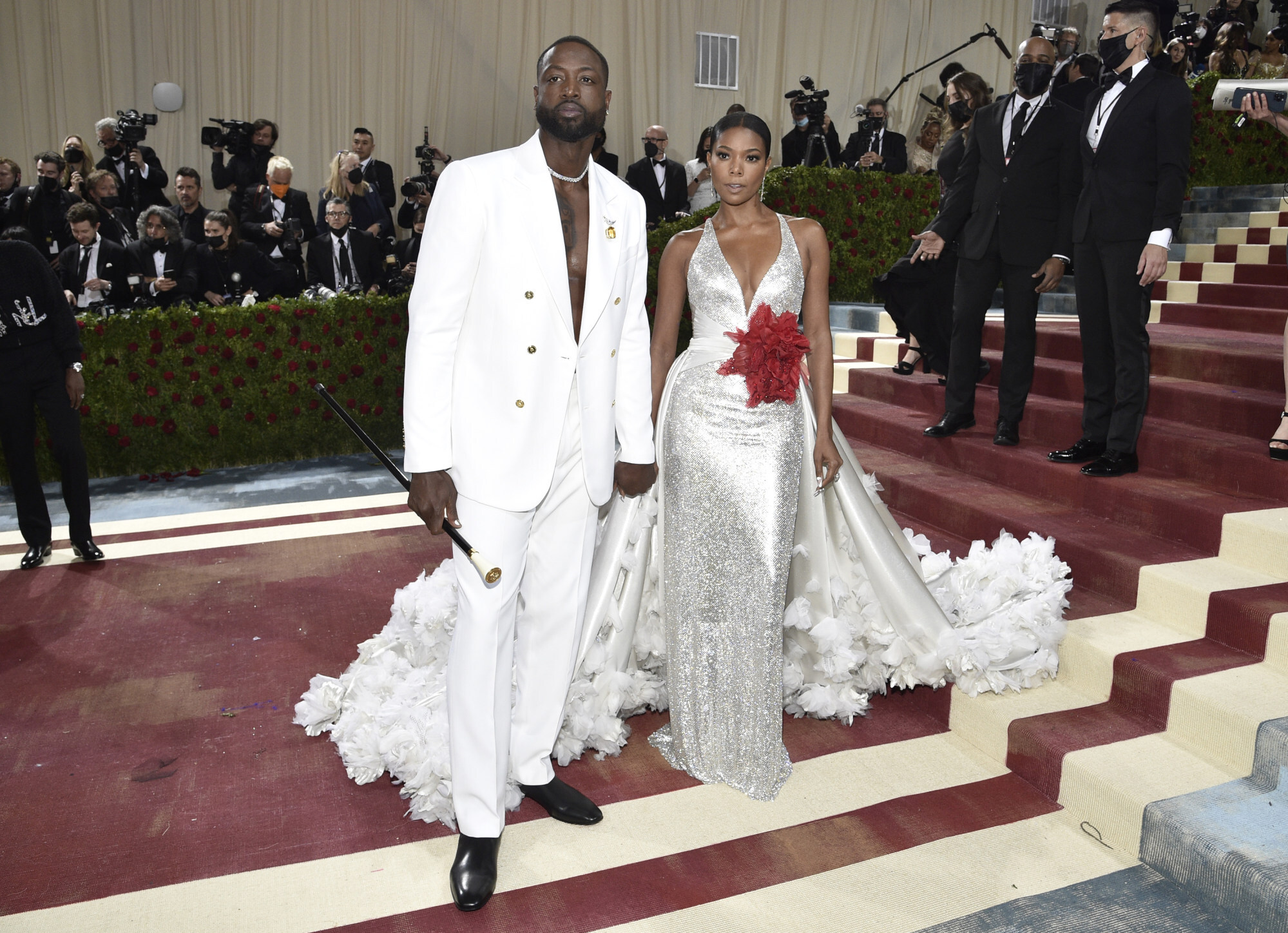 Dwyane Wade wore an oversized white satin jacket and matching tailored pants from Atelier Versace to the Met Gala. His wife, Gabrielle Union-Wade, also chose a bespoke Atelier Versace gown that pays tribute to the rising black activism taking place during the Gilded Age.
8. Jared Leto and Alessandro Michele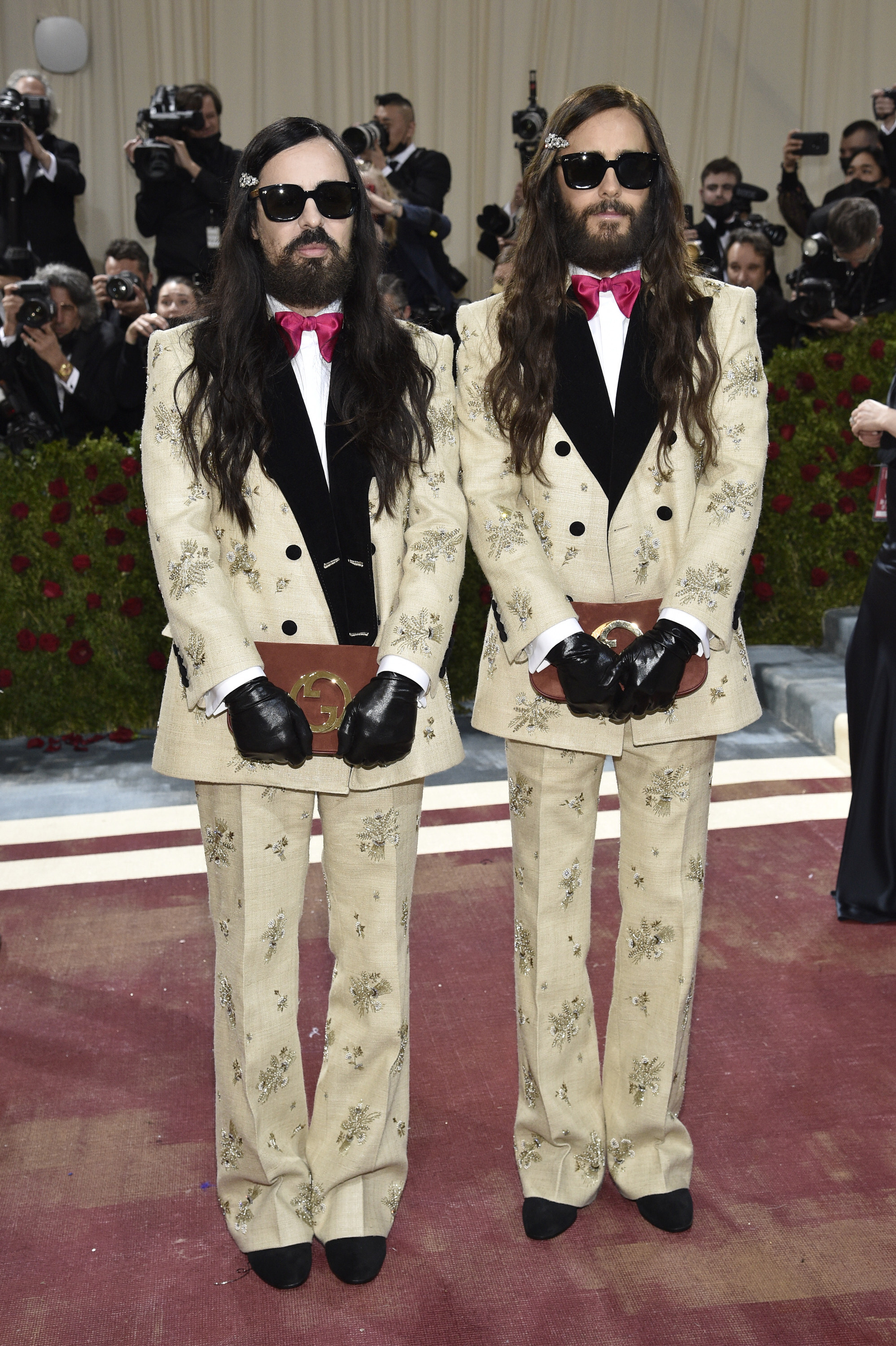 Jared Leto and his long time collaborator, artistic director of Gucci Alessandro Michele, showed up in twinning fashion from the Italian label.
9. Simone Ashley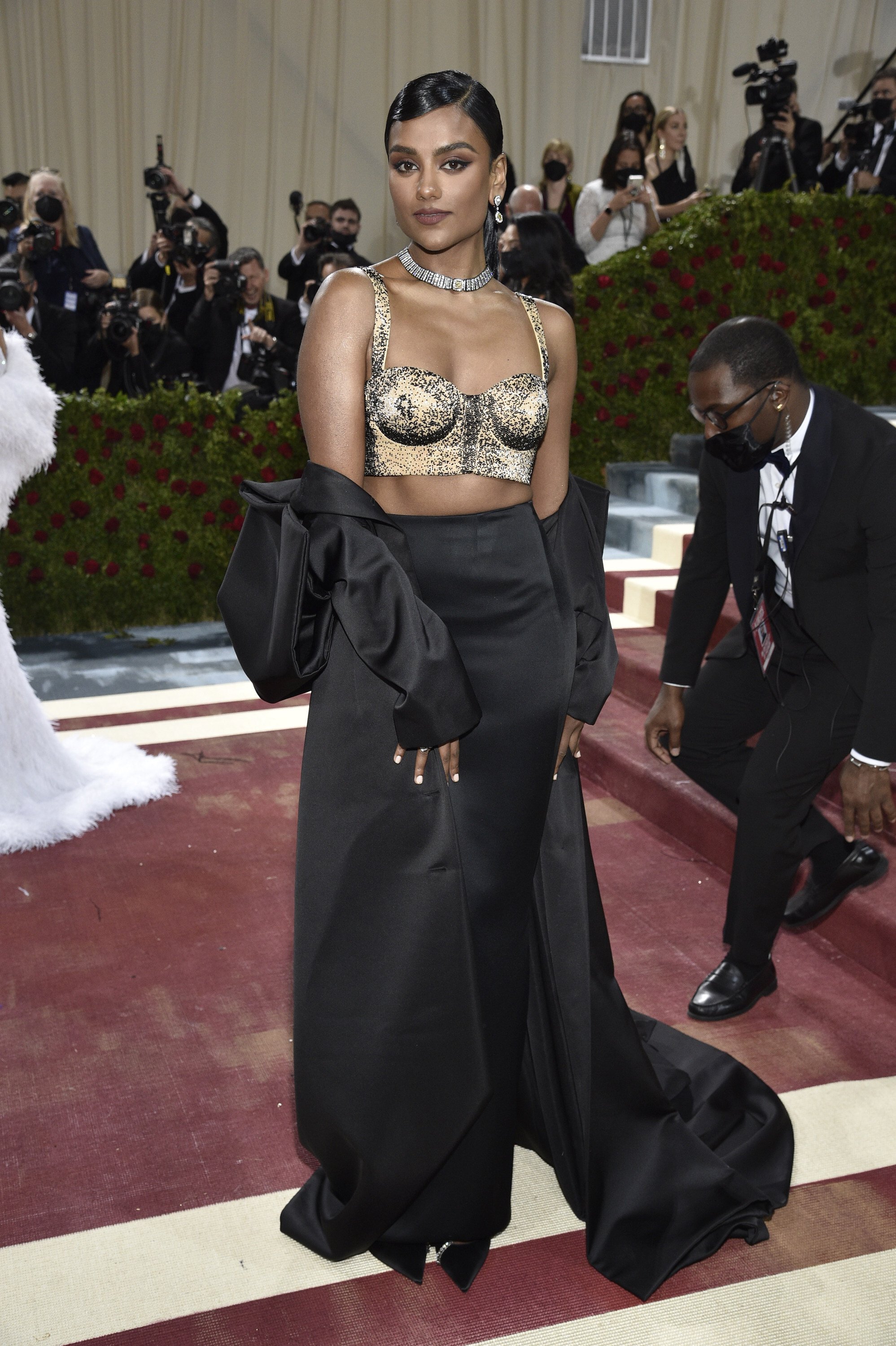 Bridgerton star Simone Ashley made a stunning debut wearing a gold-and-black bustier and maxi skirt combo from Moschino.
10. Cynthia Erivo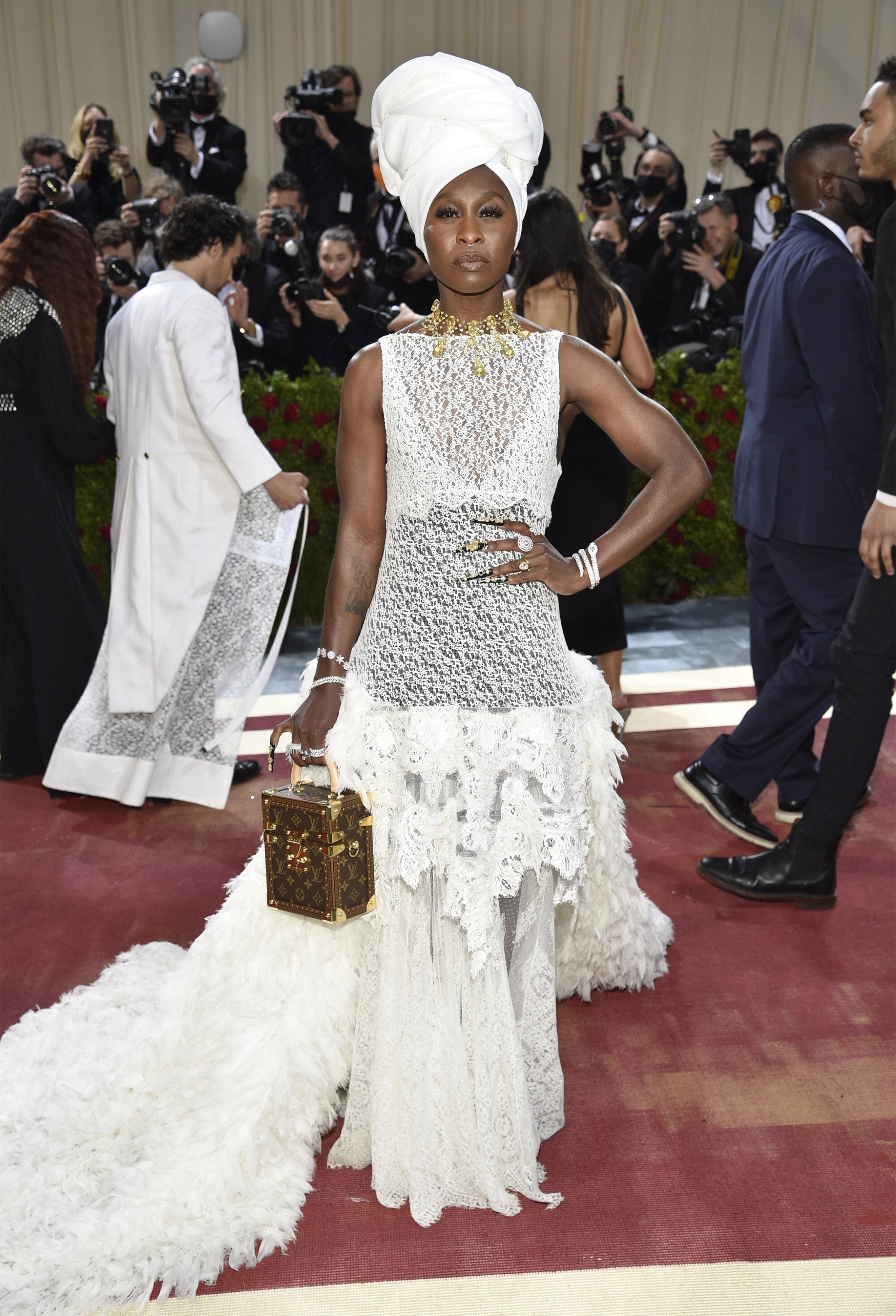 Actress Cynthia Erivo donned a white lace gown with a long feathered white cape from Louis Vuitton, topped with a bespoke headpiece made from upcycled materials.
11. Cara Delevingne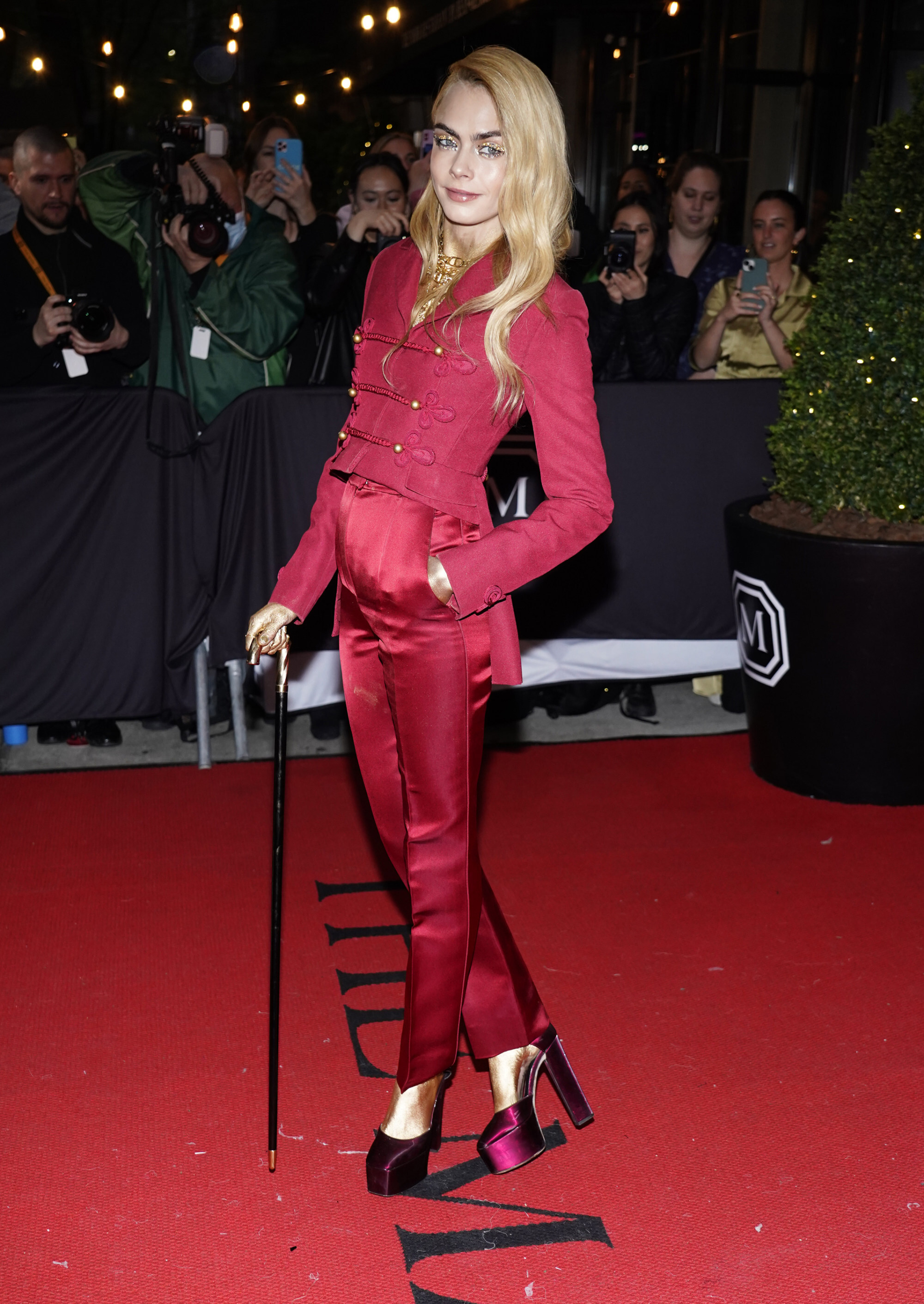 Cara Delevingne looked sleek in a burgundy ottoman jacket and satin trousers from Dior Haute Couture's spring/summer 2019 collection.
12. Khloé Kardashian
Khloé Kardashian made her Met Gala debut in a gold beaded fringe Moschino gown.
13. Megan Thee Stallion
Megan Thee Stallion dazzled in Moschino.
14. Kylie Jenner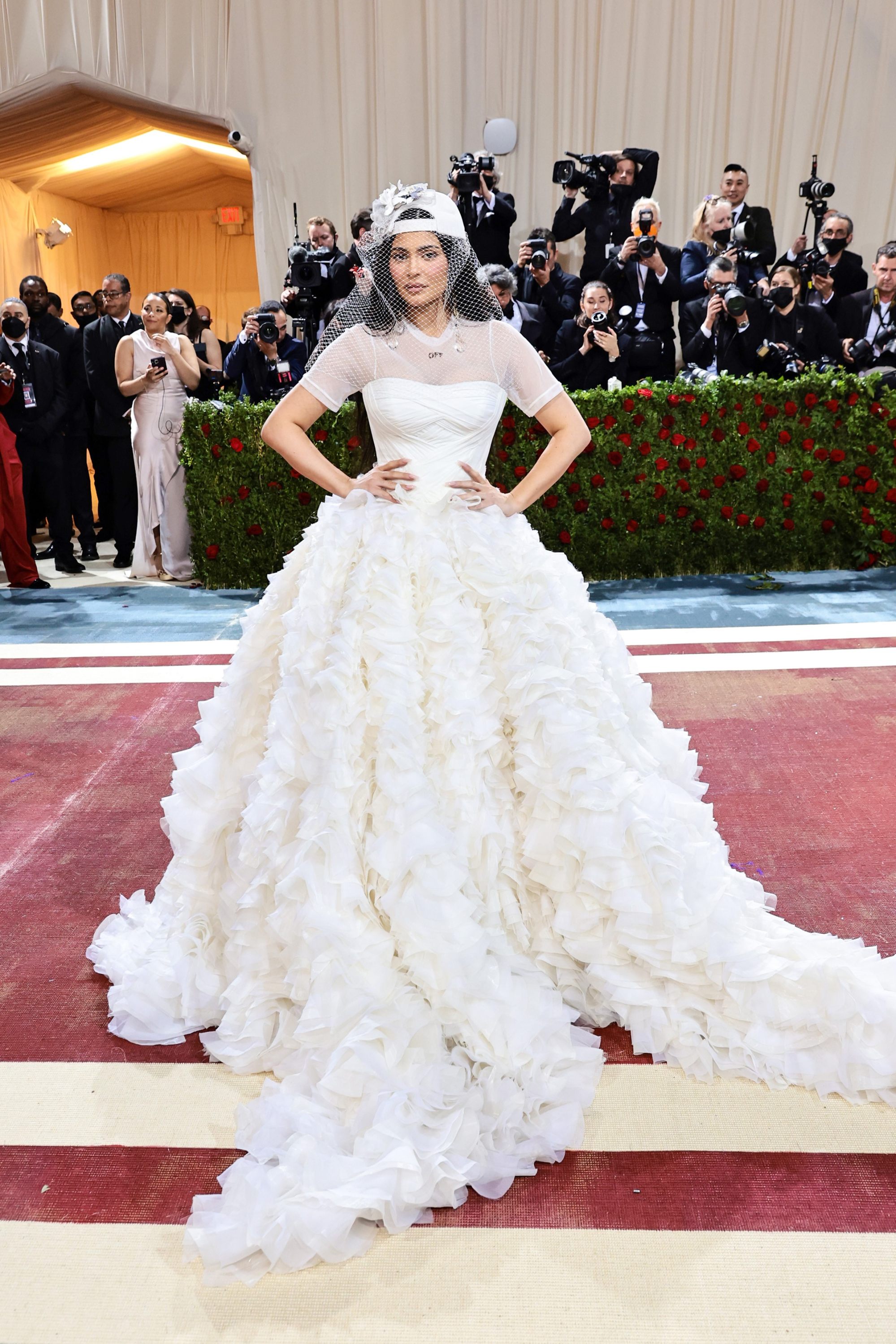 Kylie Jenner wore a ruffled white wedding dress and veil in homage to the late designer Virgil Abloh.
15. Kendall Jenner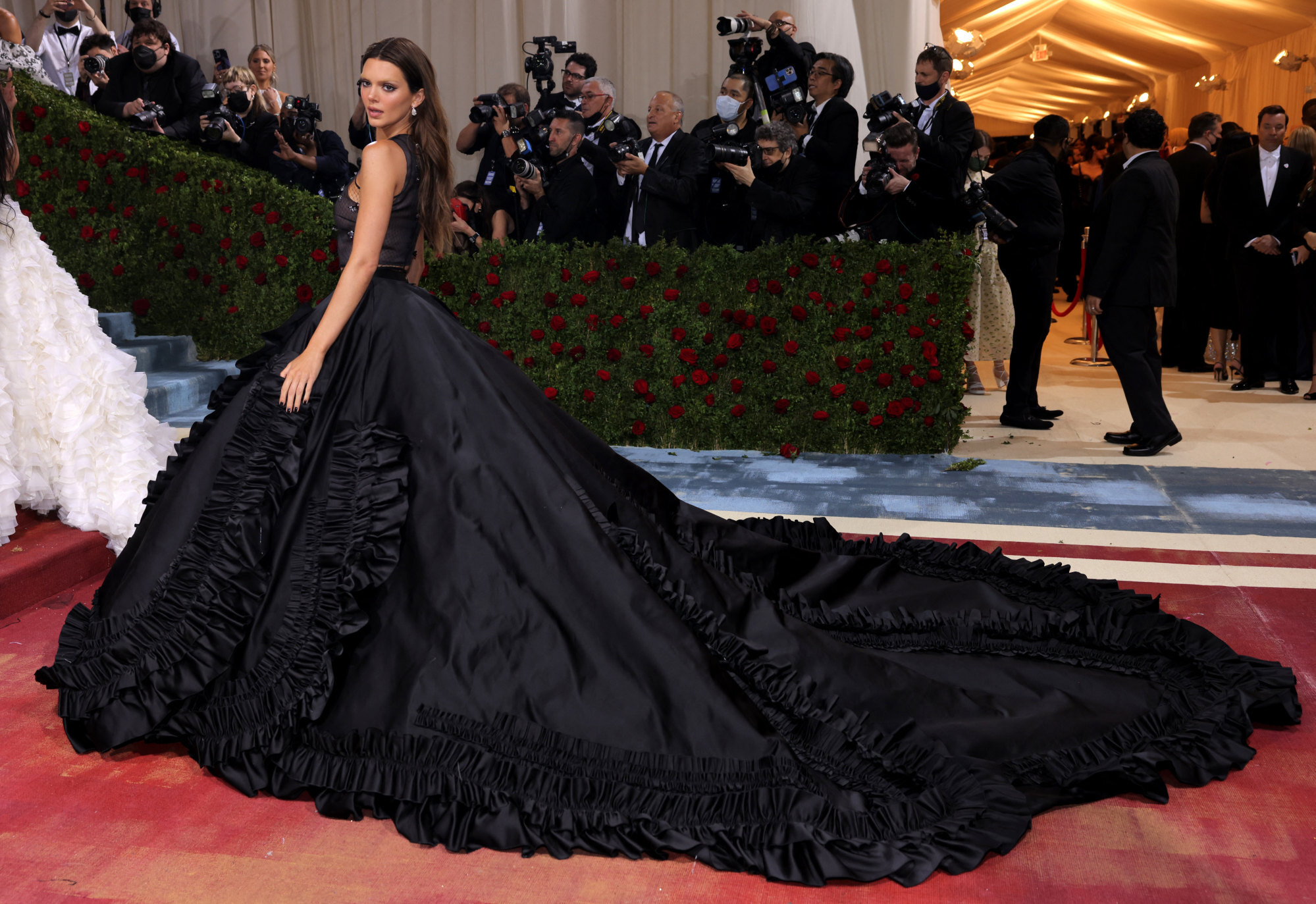 We loved Kendall Jenner's OTT Prada gown.
16. Elon Musk and his mother, Maye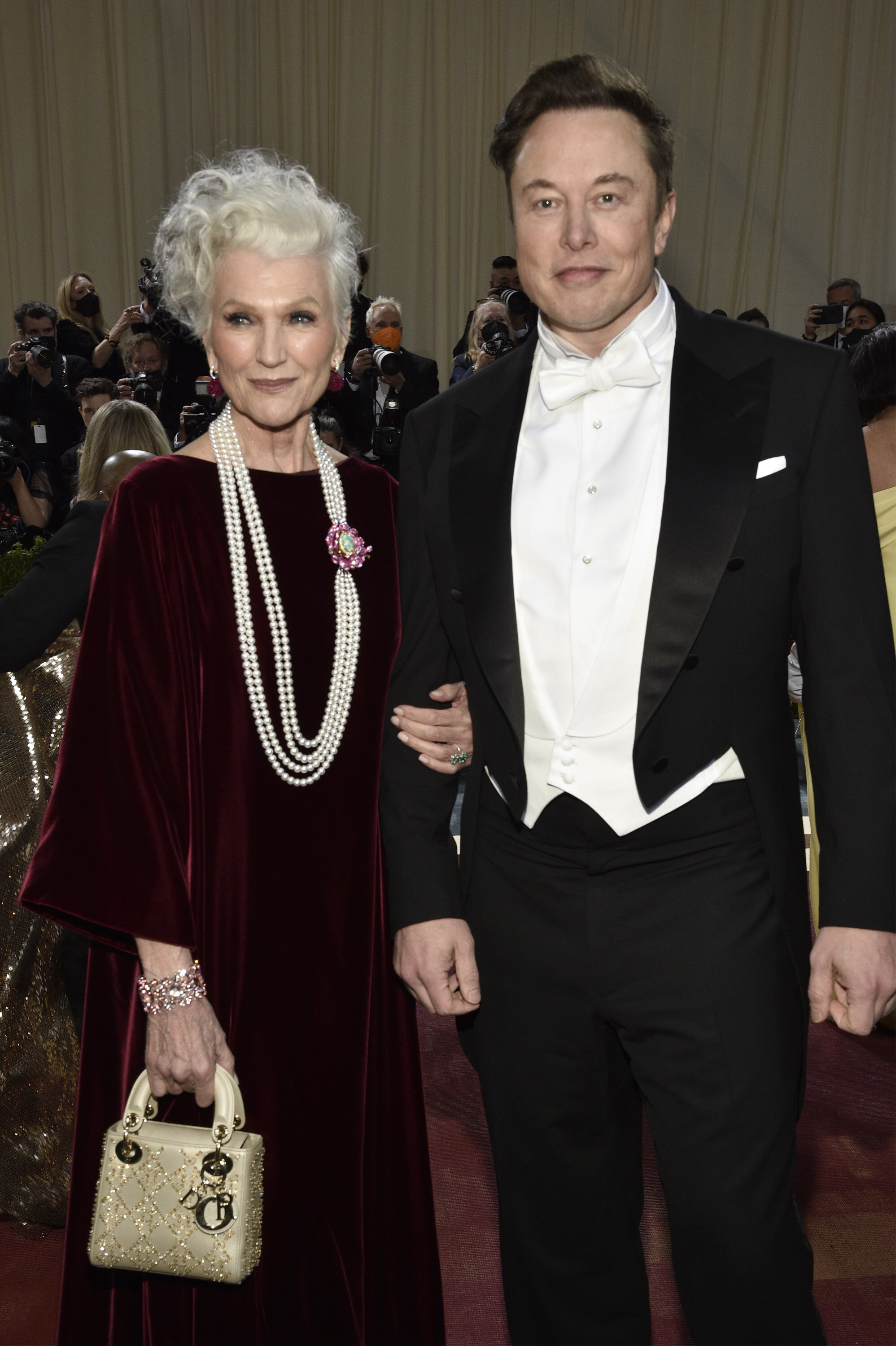 Elon Musk, the CEO of Tesla and SpaceX who recently scored Twitter with a mega US$44 billion deal, showed up at the event in a classic black and white tuxedo.
Having attended with his ex-girlfriend Grimes in 2018, Musk walked alongside his mother Maye Musk this time, who wore a Dior Haute Couture burgundy velvet dress and a mini Lady Dior handbag.
17. Gemma Chan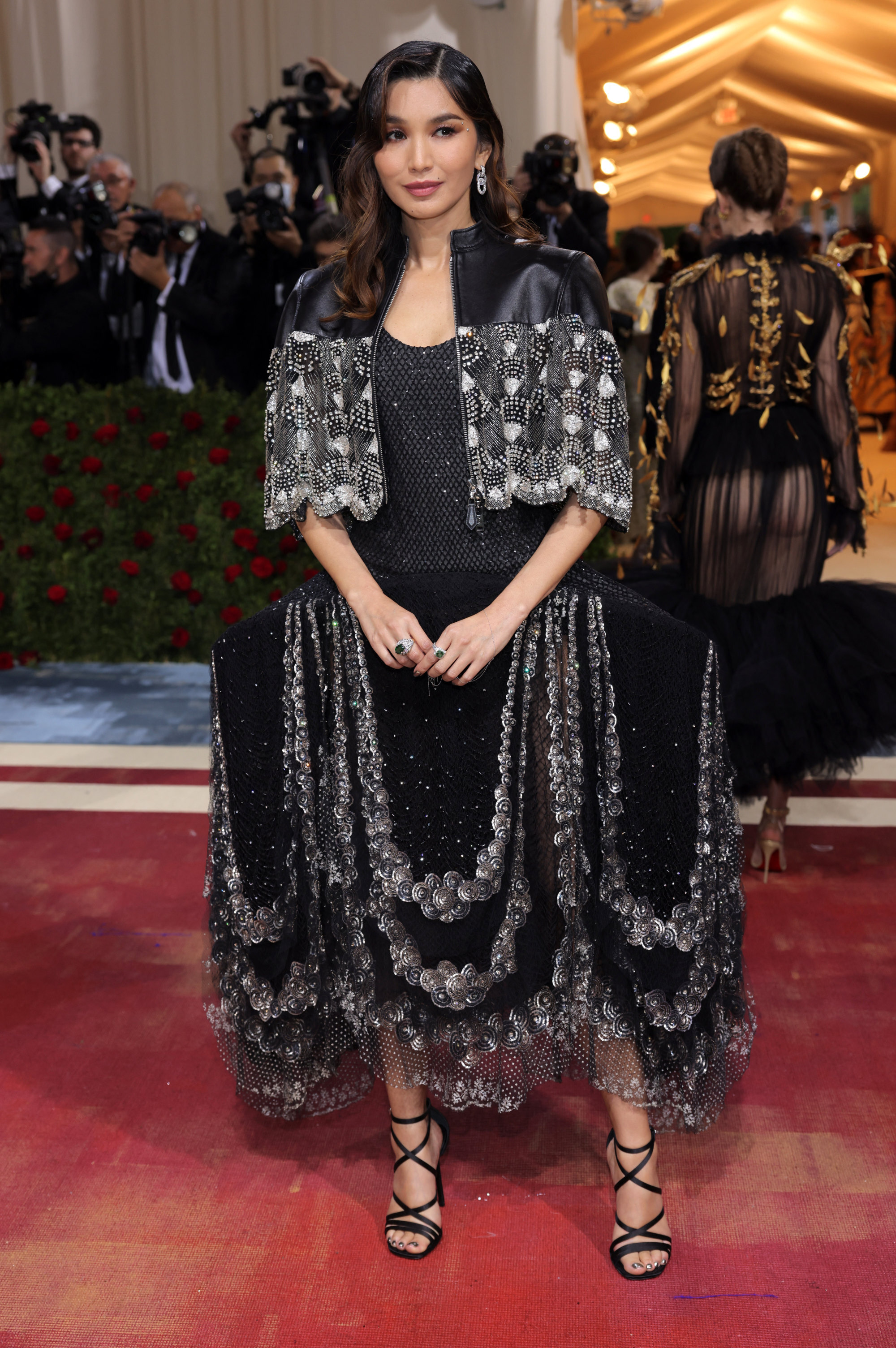 We love how Gemma Chan thought out of the box of Gilded Age designs, and opted for a boxy silhouette for the occasion.
18. Emma Stone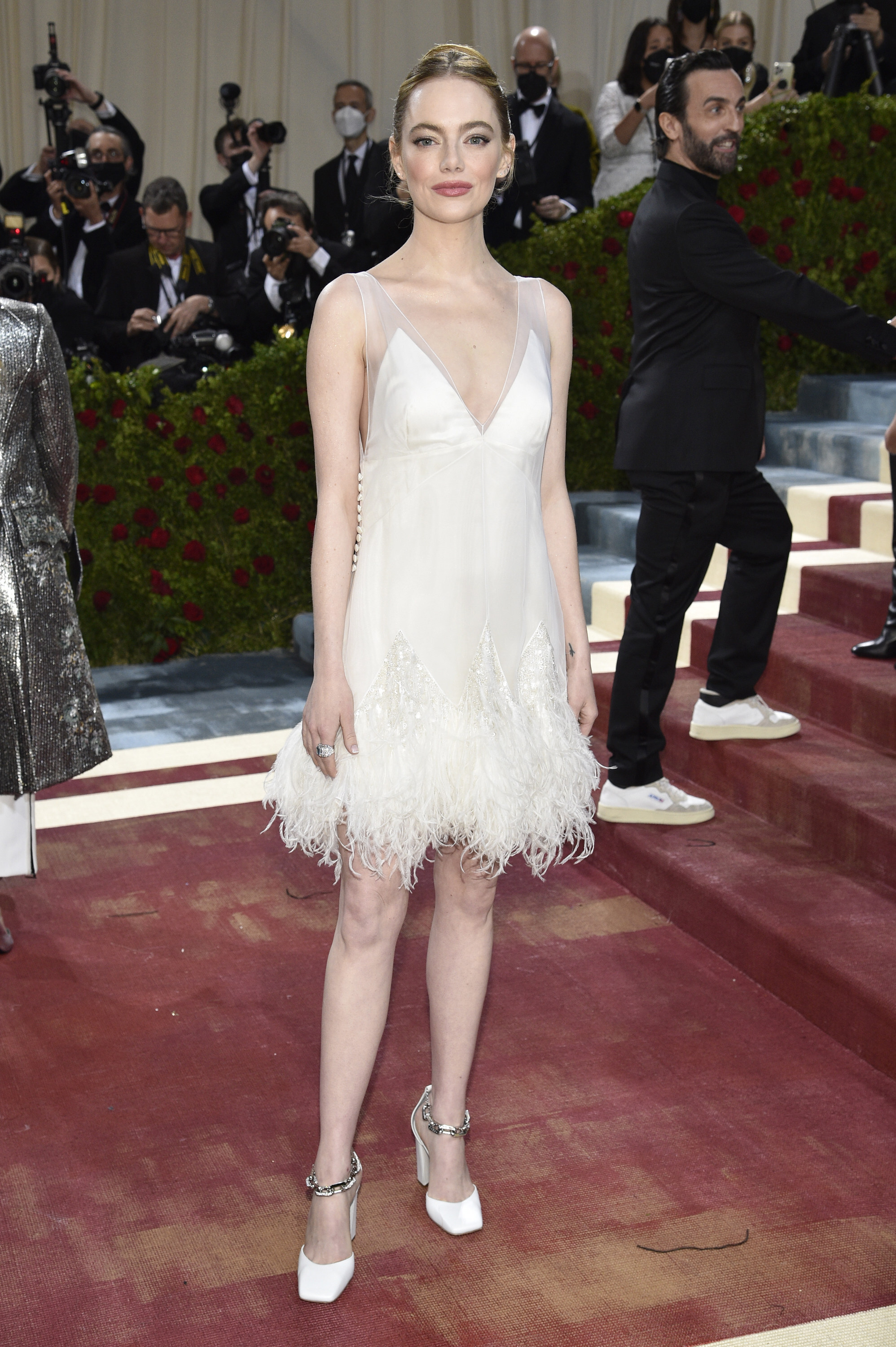 Emma Stone showed us all how to do circular fashion by re-wearing one of her wedding after-party dresses to the Met Gala – and it looked perfect.
19. Brooklyn Beckham and Nicola Peltz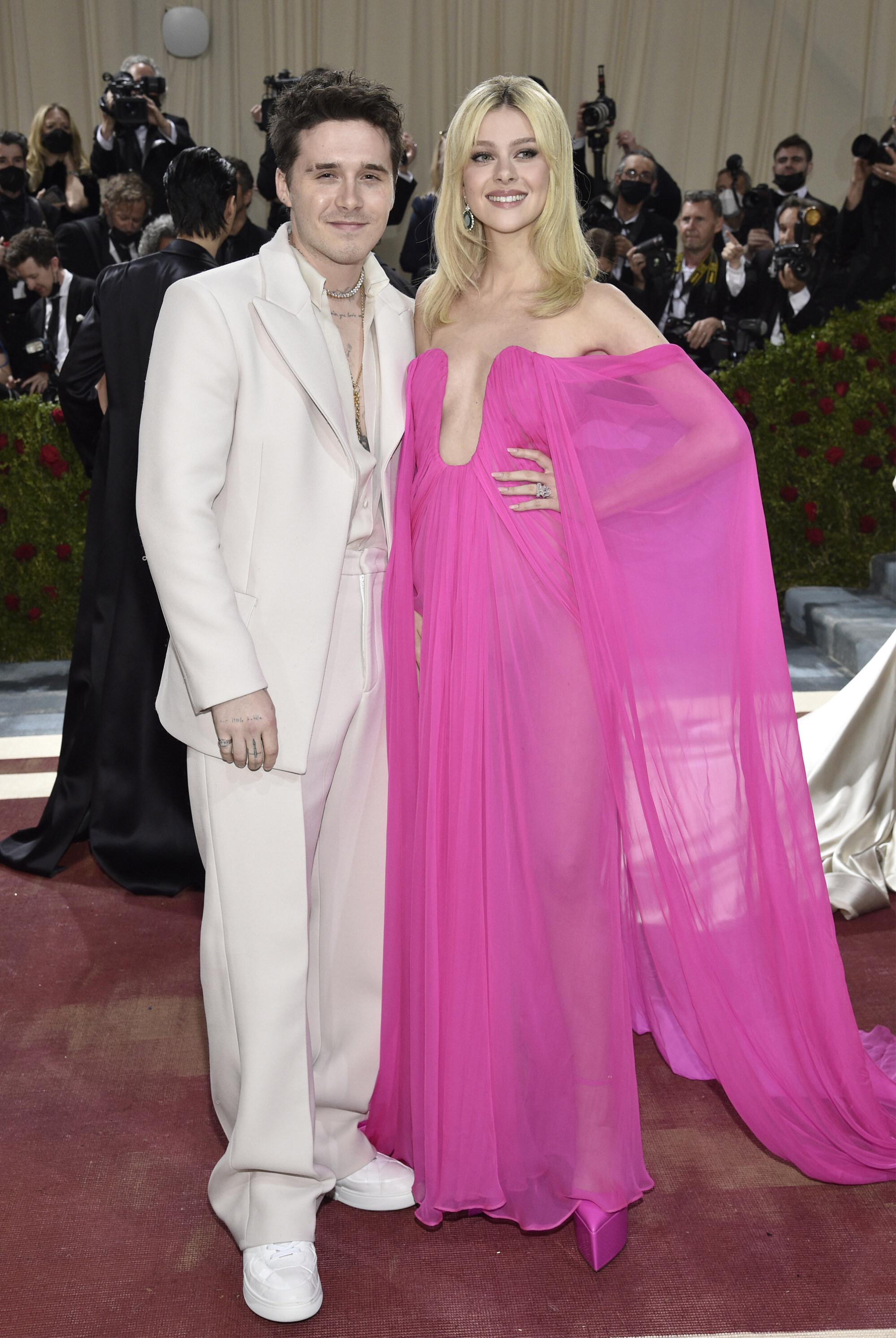 Newlyweds Brooklyn Beckham and Nicola Peltz showed up in Valentino.
20. HoYeon Jung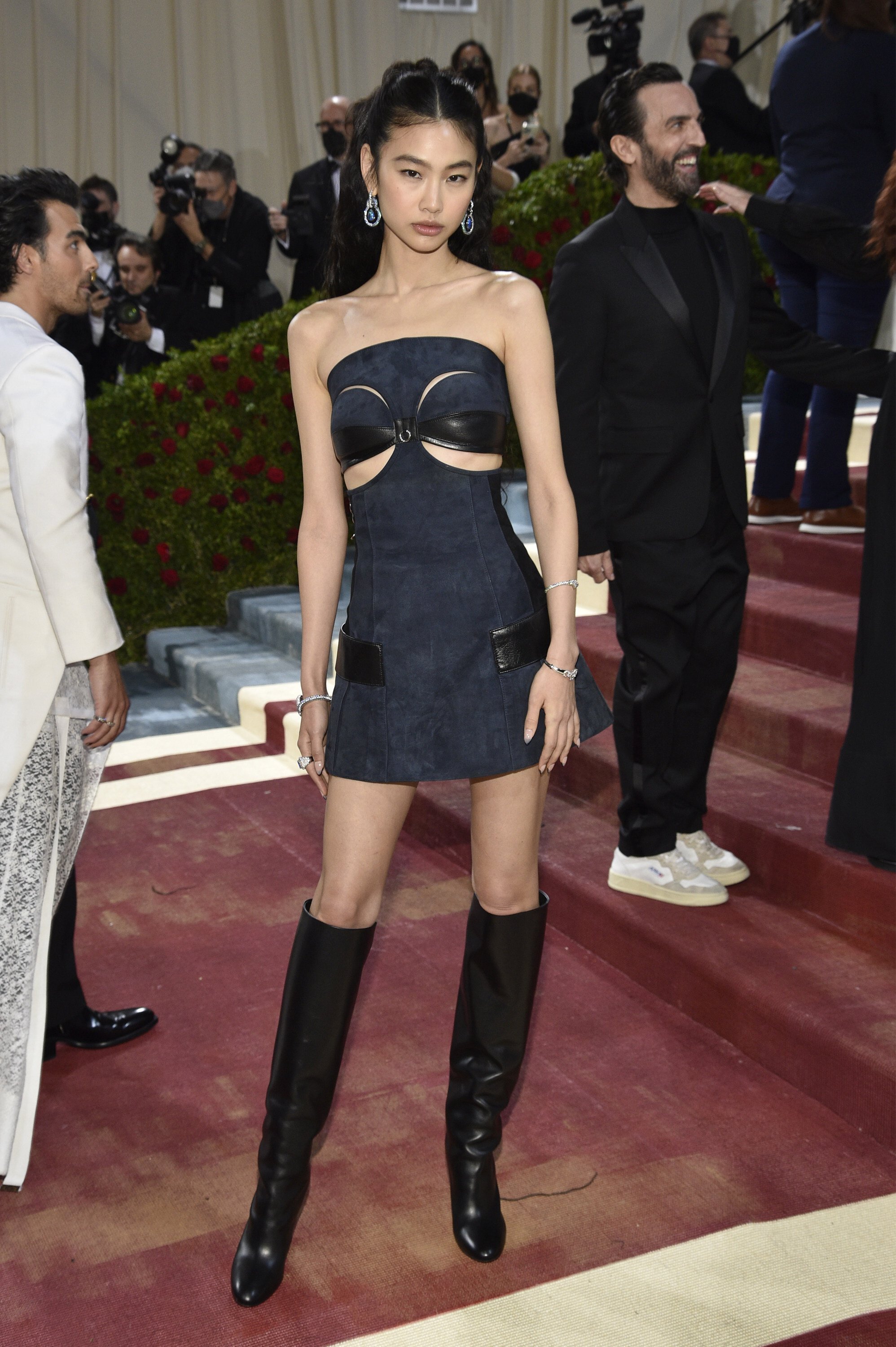 HoYeon Jung was dressed in a vintage black and navy suede short dress from Louis Vuitton's Cruise 2017 collection and leather boots from the brand's autumn/winter collection.
21. Olivia Rodrigo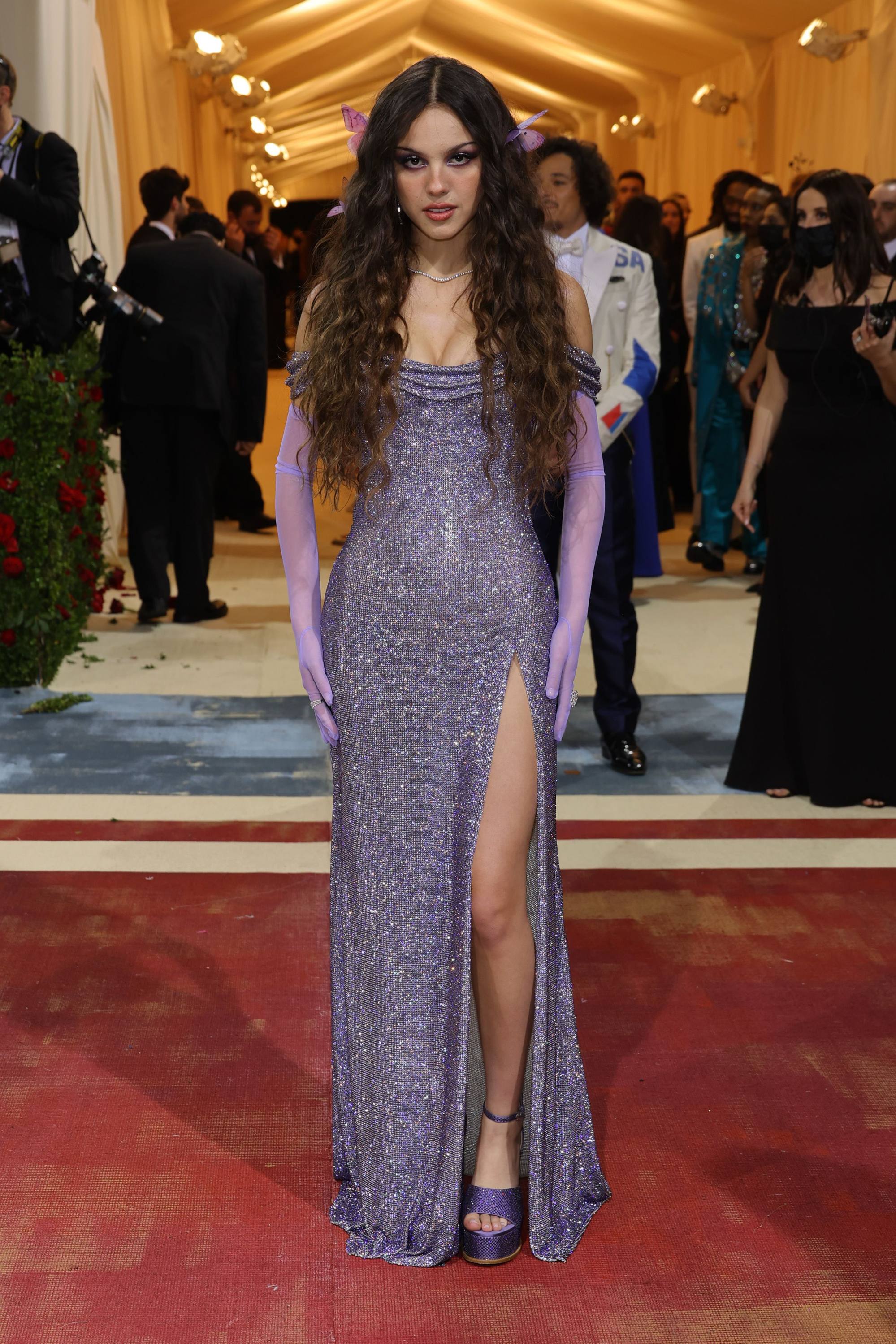 Olivia Rodrigo appeared as a purple fairy dressed in Versace for her second appearance at the Met Gala.
22. Eileen Gu
Olympic ski champion
Eileen Gu
jetted from Beijing to New York after the Winter Olympics in a vintage black leather dress from Louis Vuitton's spring/summer 2017 collection.
The so-so
1. Hailey Bieber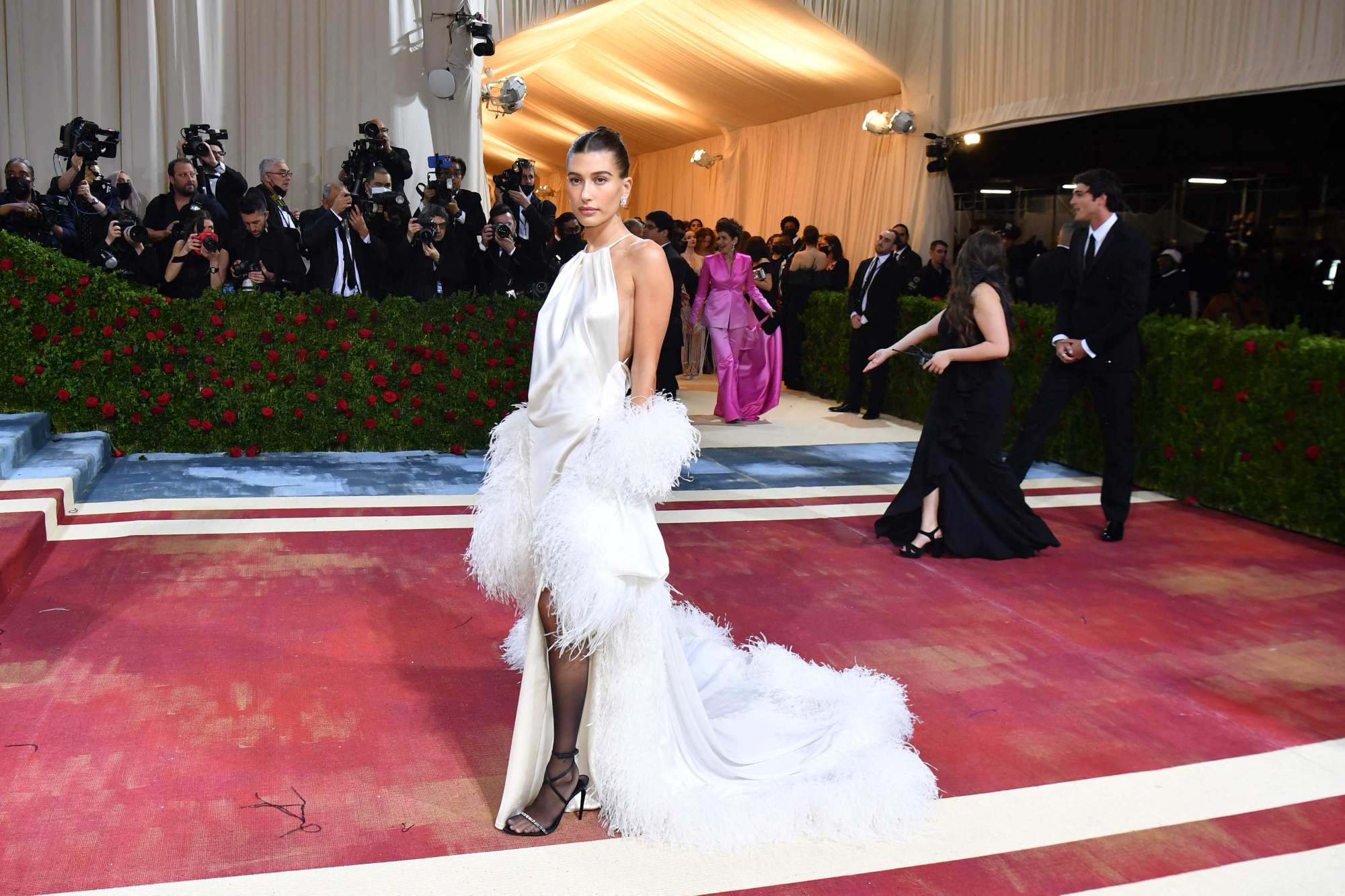 Hailey Bieber's red carpet outfit was a bit of a miss for us, and the draping was a bit weird.
2. Emma Corrin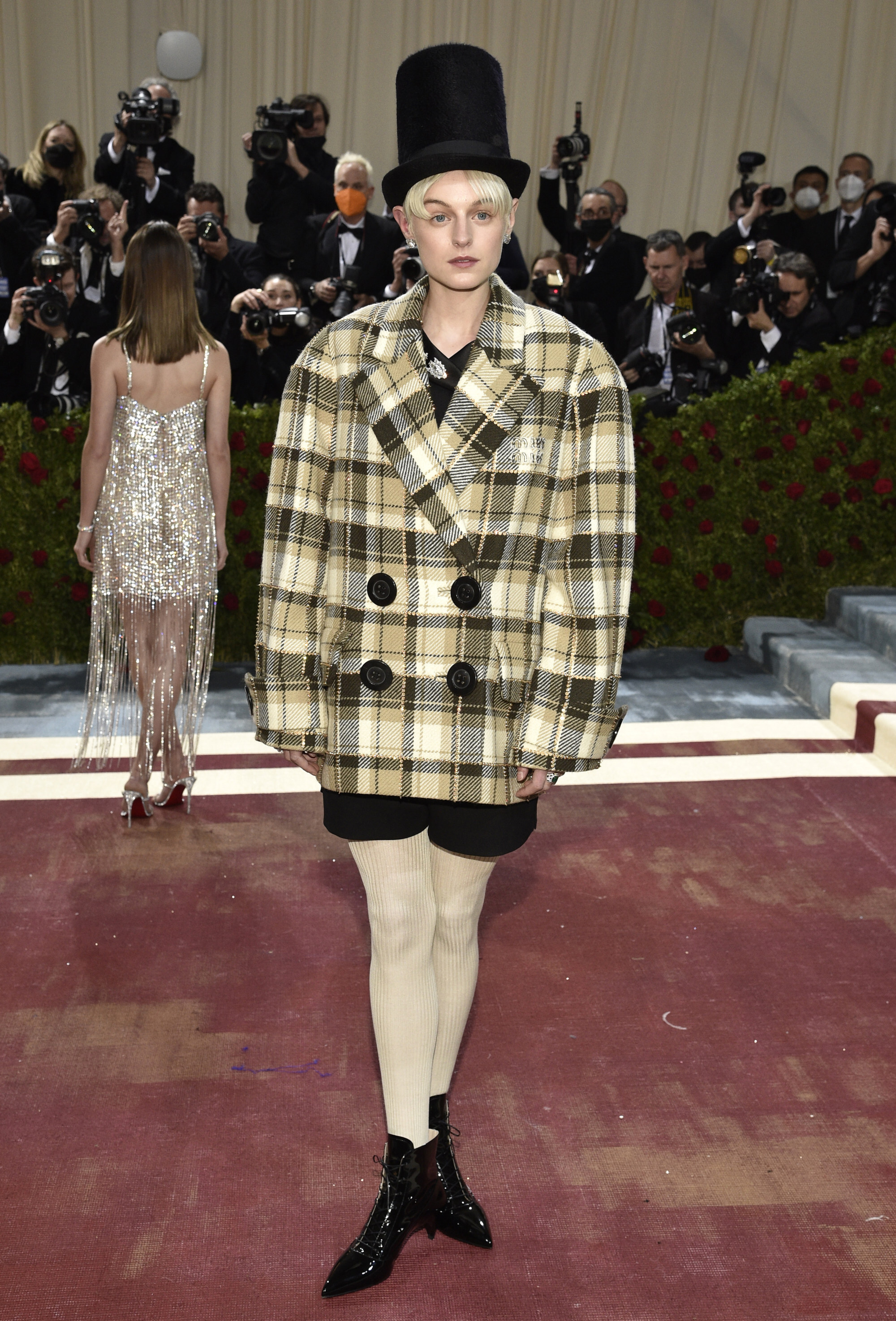 Emma Corrin struck an offbeat note wearing the preppy style from Miu Miu.
3. Billie Eilish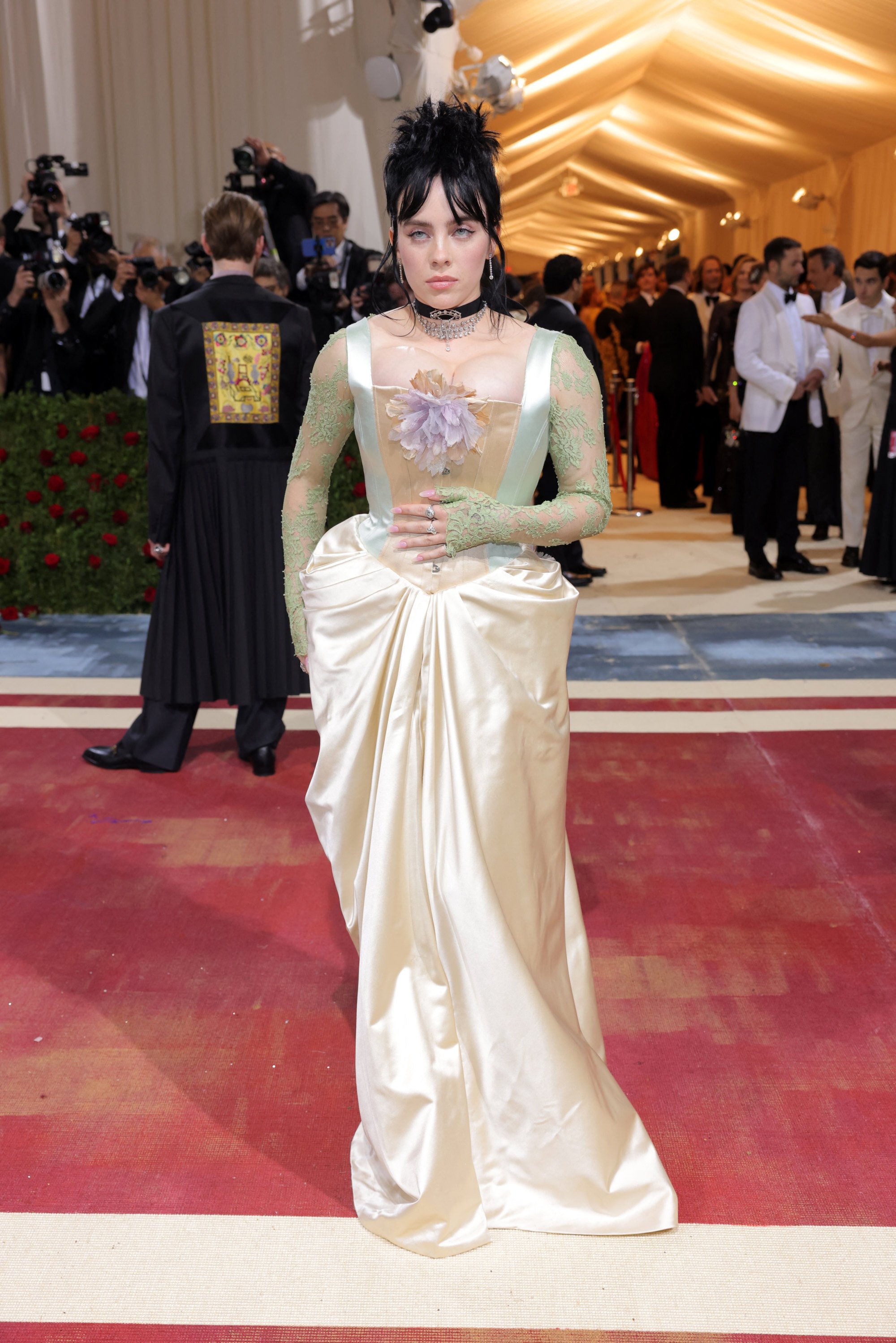 While we love that Billie Eilish's dress is made completely with upcycled materials, the dress itself isn't very flattering.
4. Katy Perry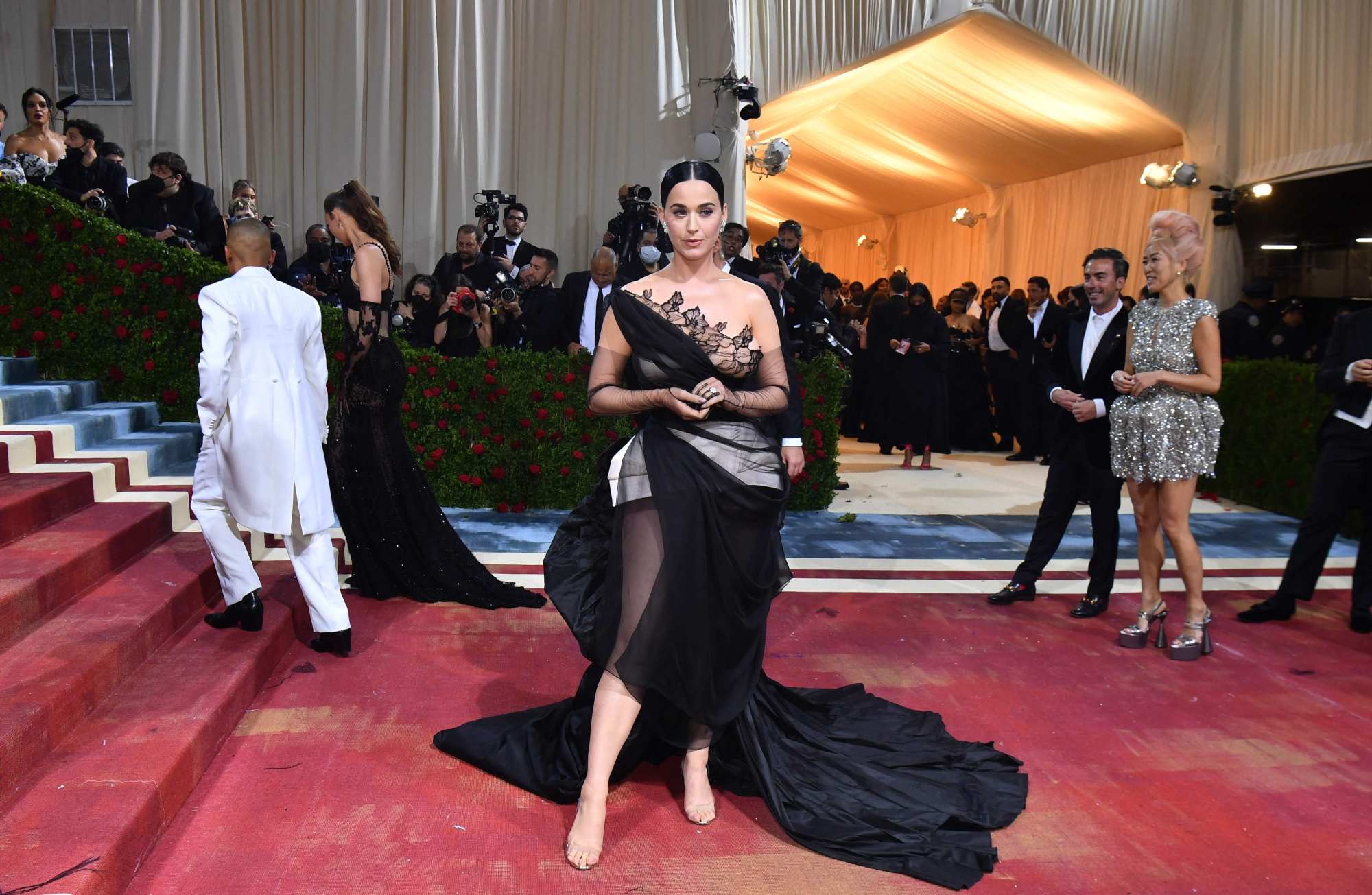 Katy Perry's black and white gown seems more suited to a funeral than a celebratory occasion.
5. Bella Hadid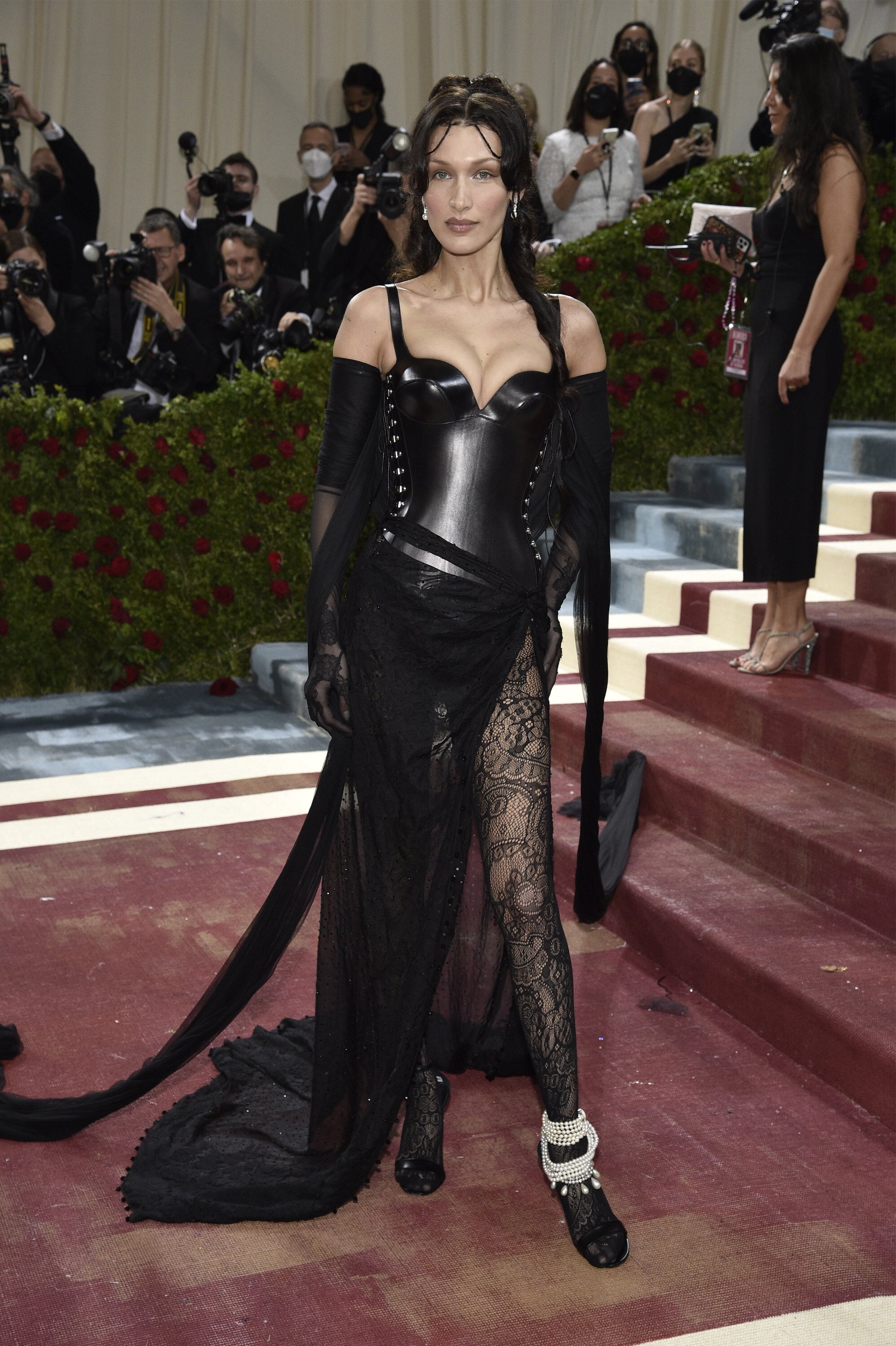 Compared to Bella Hadid's gorgeous beaded look in 2021, this year's look from the supermodel did not hit a high mark.
6. Travis Barker and Kourtney Kardashian
Kourtney Kardashian walked the red carpet with her new husband Travis Barker in matching black and white. But the disproportionate corseted off-white waist design just did not go well with the cropped white blouse or the long black skirt.
7. Kris Jenner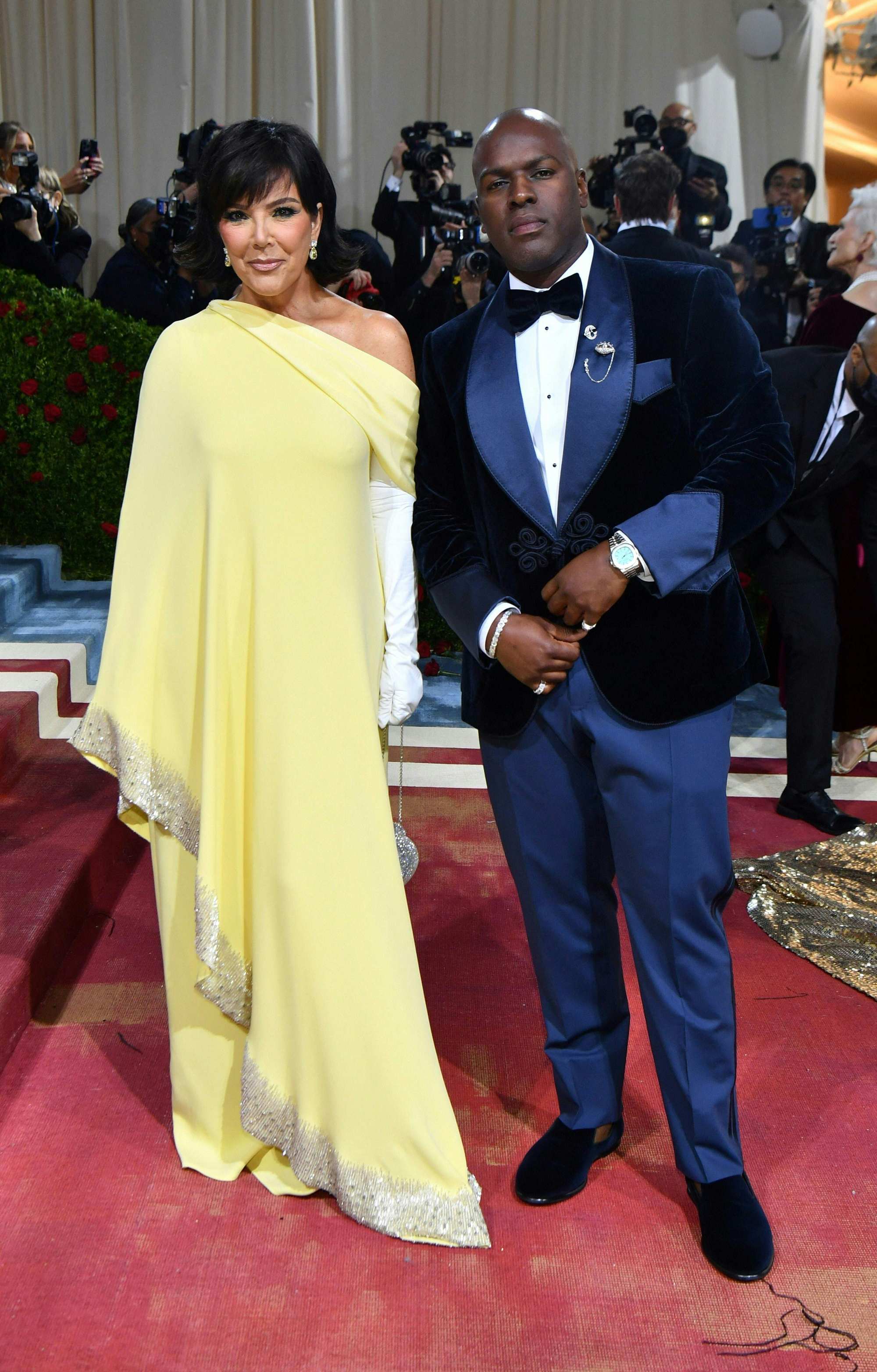 Another Kardashian who did not make an impressive appearance this year was Kris Jenner, who stepped out in a draping one-shoulder yellow number for the evening.
8. Paloma Elsesser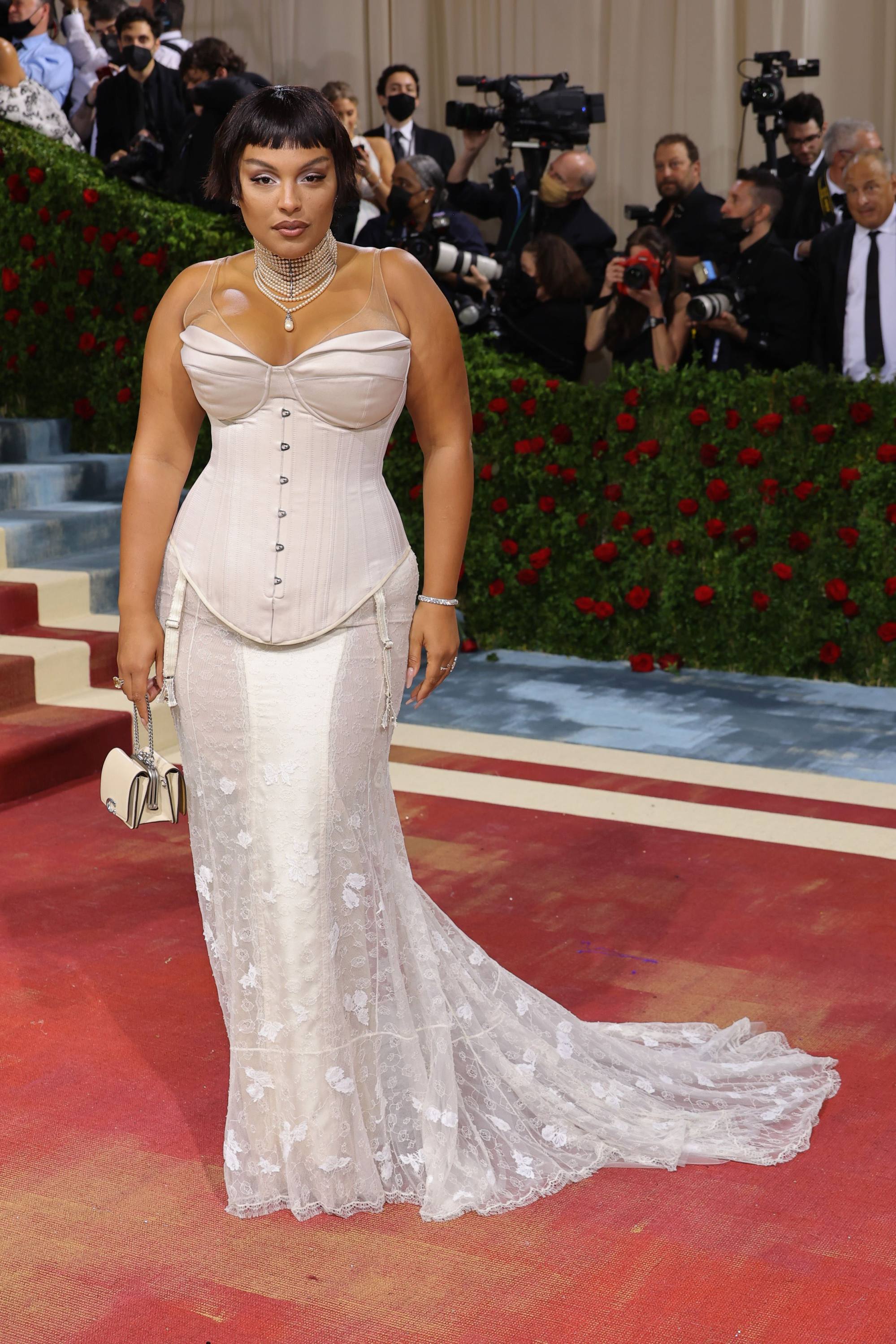 Plus-size model Paloma Elsesser chose Coach for the evening, but the accessories around her neck made her look stifled.
9. Naomi Campbell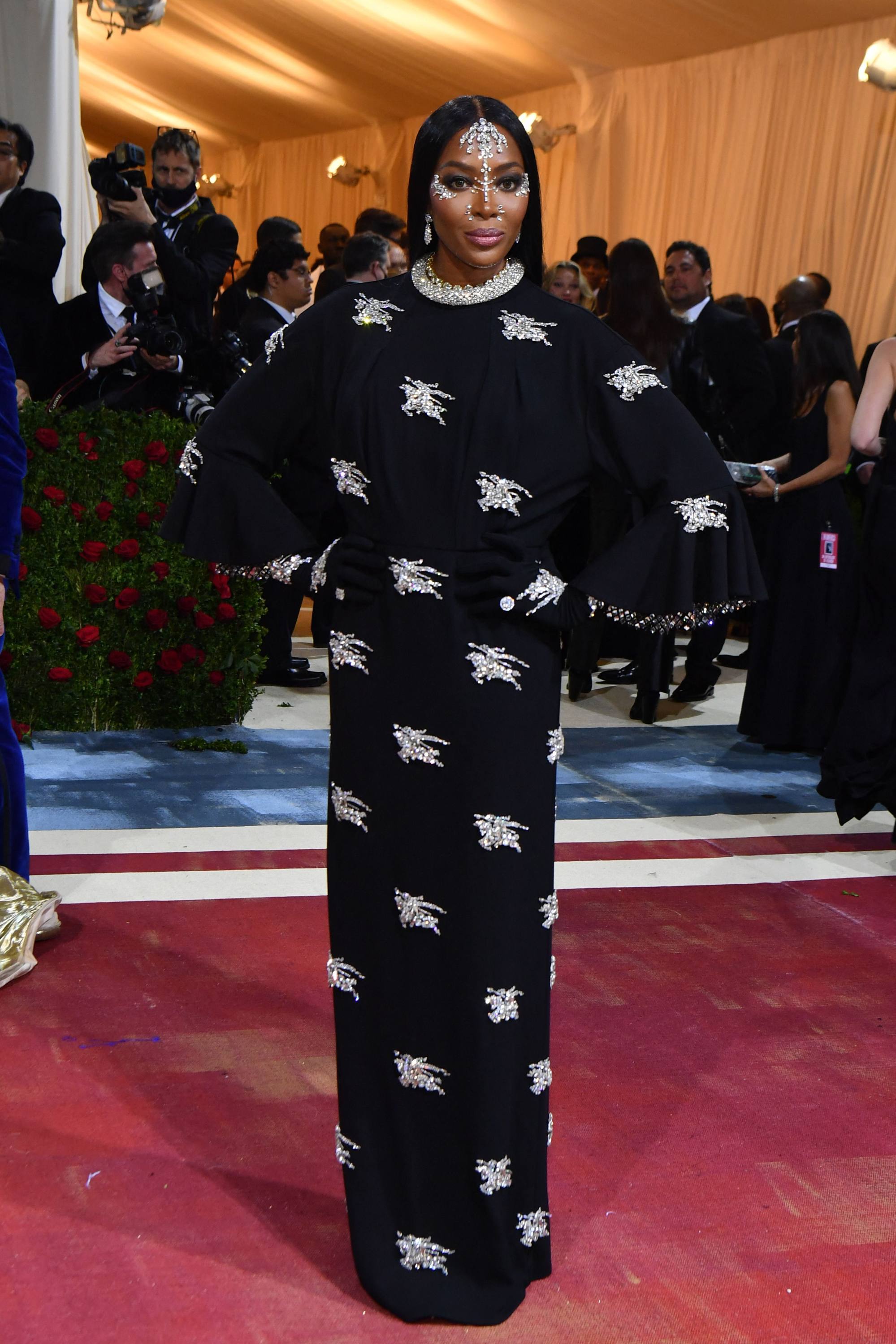 As one of the most acclaimed red carpet queens, we had higher expectations from Naomi Campbell.
10. Emily Ratajkowski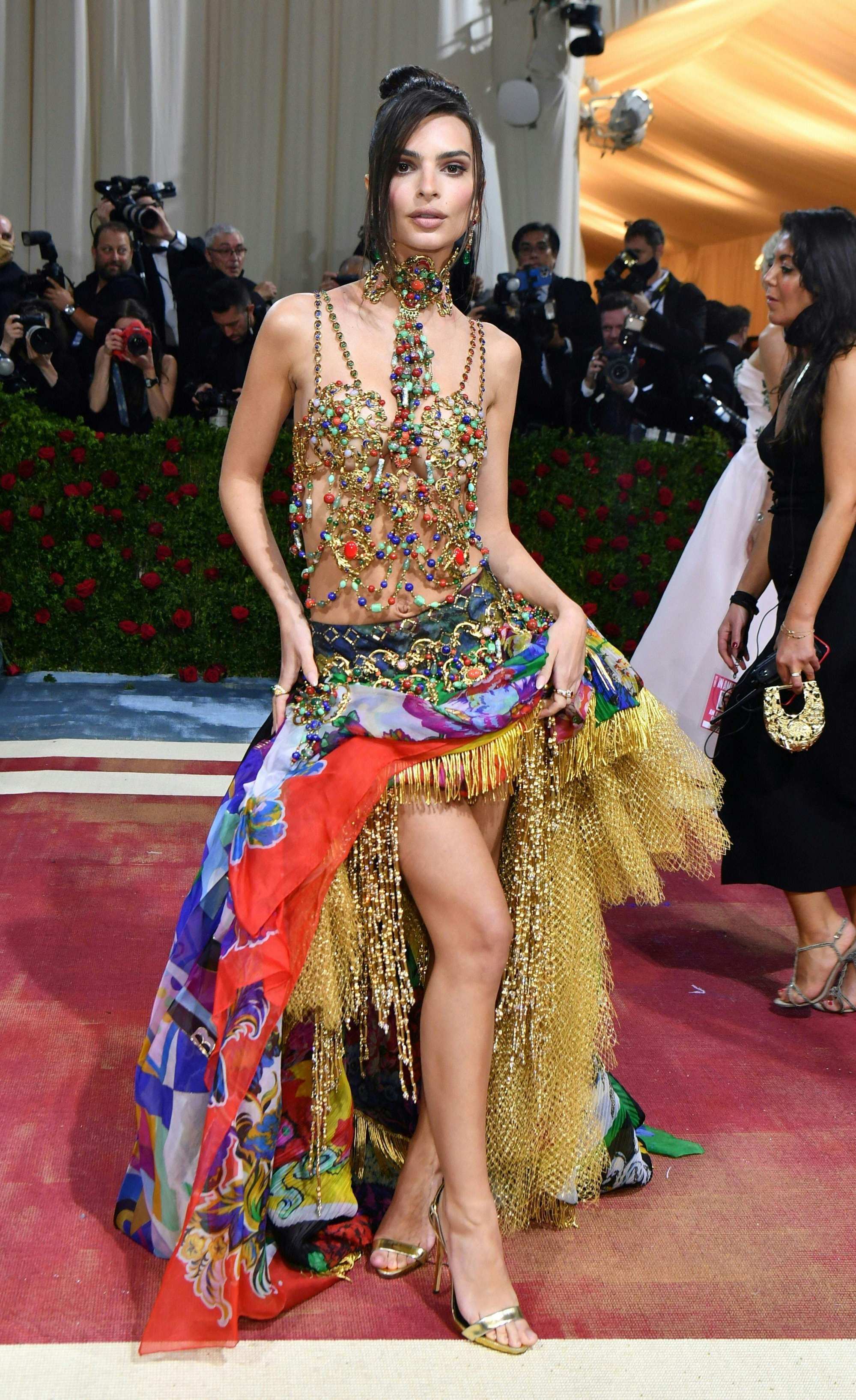 It takes a special outfit indeed to make model Emily Ratajkowski look unsightly, and this carnival number is definitely one of them.
11. Ariana DeBose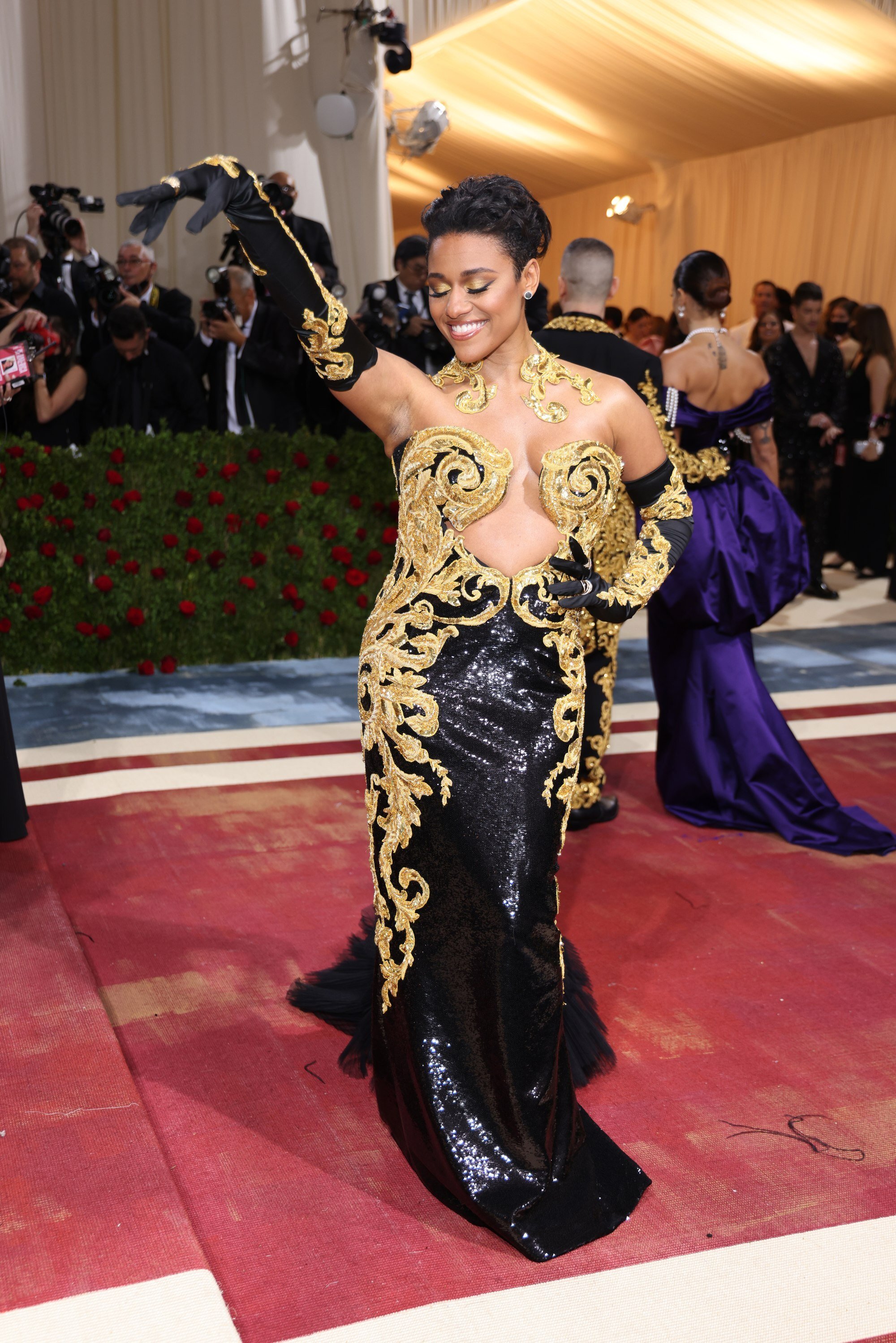 Ariana DeBose's Moschino dress somehow looked overbearing and it also dwarfed her.
12. Awkwafina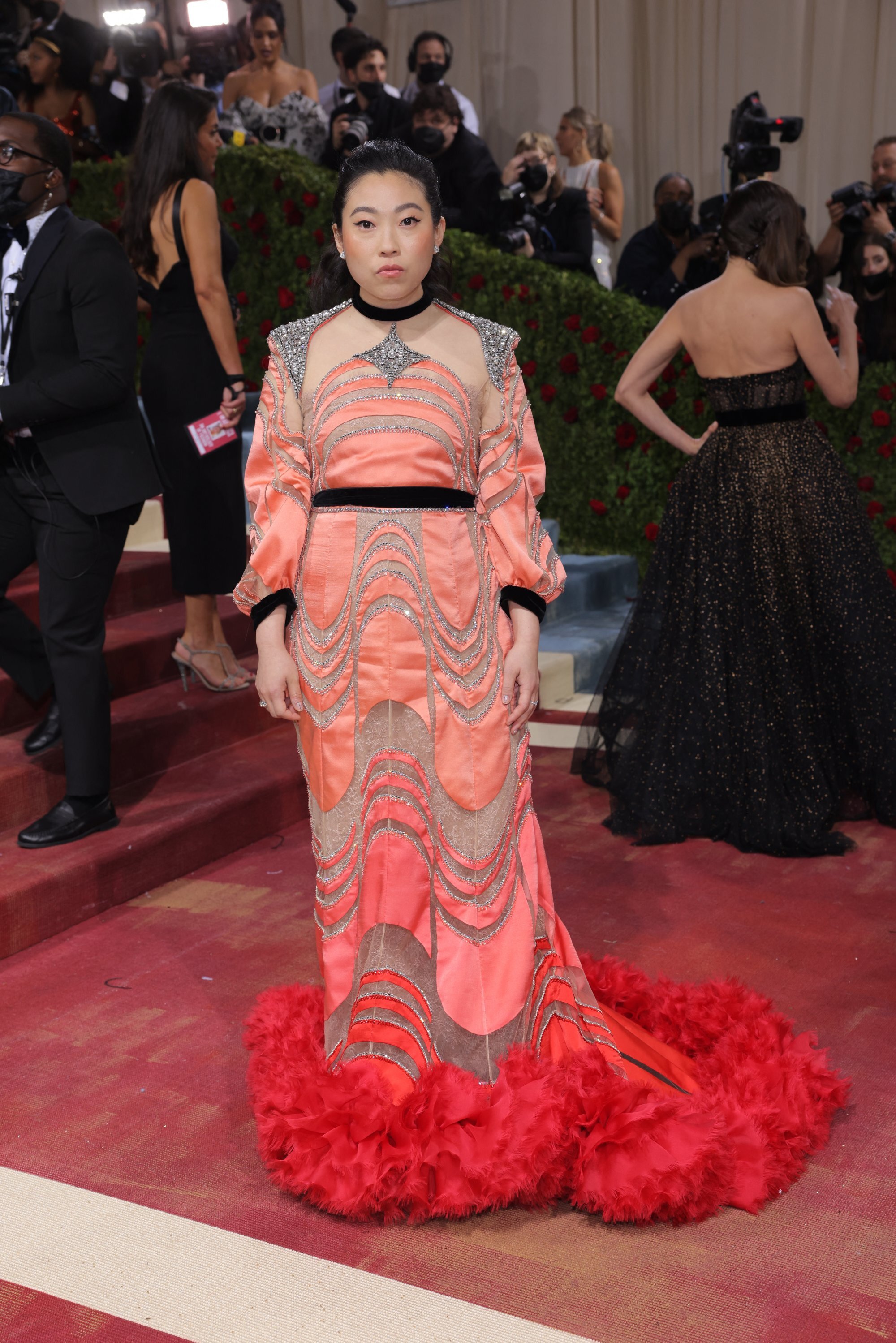 Awkwafina has been missing the mark on several fashion red carpets lately, and she didn't redeem herself here.
13. Irina Shayk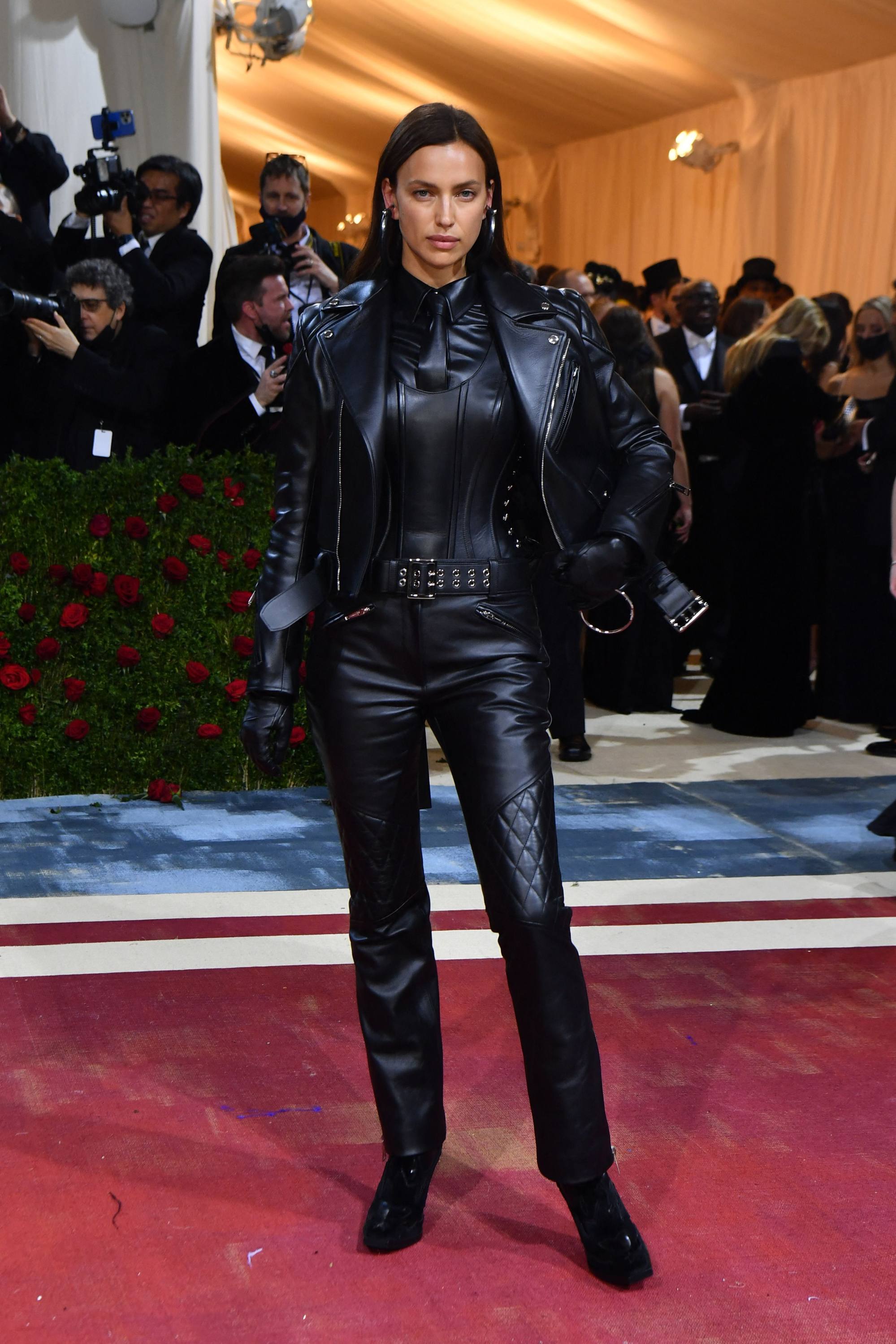 Cool look, but Russian model Irina Shayk's style did not exactly fit the theme.

Kim Kardashian channelled Marilyn Monroe in an iconic 60s dress, Blake Lively's transformable gown was a show-stopper, and we dug Gigi Hadid's chic outfit – Bella's not so much
Jared Leto and Gucci's artistic director Alessandro Michele stood out with twinning looks from the brand, while Bridgerton's Simone Ashley stunned in Moschino