How does Neymar spend his millions? The Paris Saint-Germain footballer bought Bored Ape NFTs, reportedly flies in a Cessna 680 jet and splurged US$180,000 on 16 GaGá Milano watches and accessories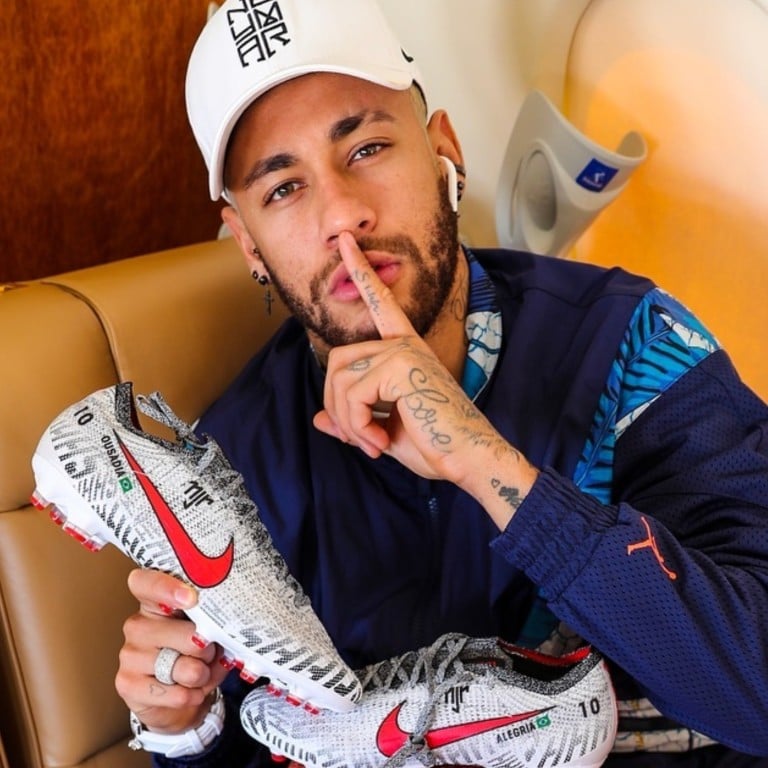 It's no secret that the richest athletes in the world live in extravagance off the field. Like football players
Lionel Messi
and
Cristiano Ronaldo
, Neymar, the fourth highest-paid sportsman in the world, has a penchant for the finer things in life and isn't afraid to flaunt his lavish lifestyle.
According to Forbes, he earned US$70 million from football and US$25 million from endorsements and deals. Coincidentally, he also earned the same amount last year but was ranked sixth among the highest-paid athletes.
The year will be big for Neymar as he is gearing up for the World Cup in Qatar this fall. He was also recently the subject of the Netflix docuseries Neymar: The Perfect Chaos. His valuable endorsements, according to Forbes, are Puma and Red Bull.
With all that said, how does Neymar spend his earnings?
Bored Ape Yacht Club NFTs
As one of the world's best and highest-paid football players, Neymar can add another title under his belt: Bored Ape Yacht Club (BAYC) NFT owner. In January, he bought two BAYC on NFT marketplace OpenSea for 349.5 Ethereum worth a little over US$1 million in one day, according to Boardroom.
A car collection … and a plane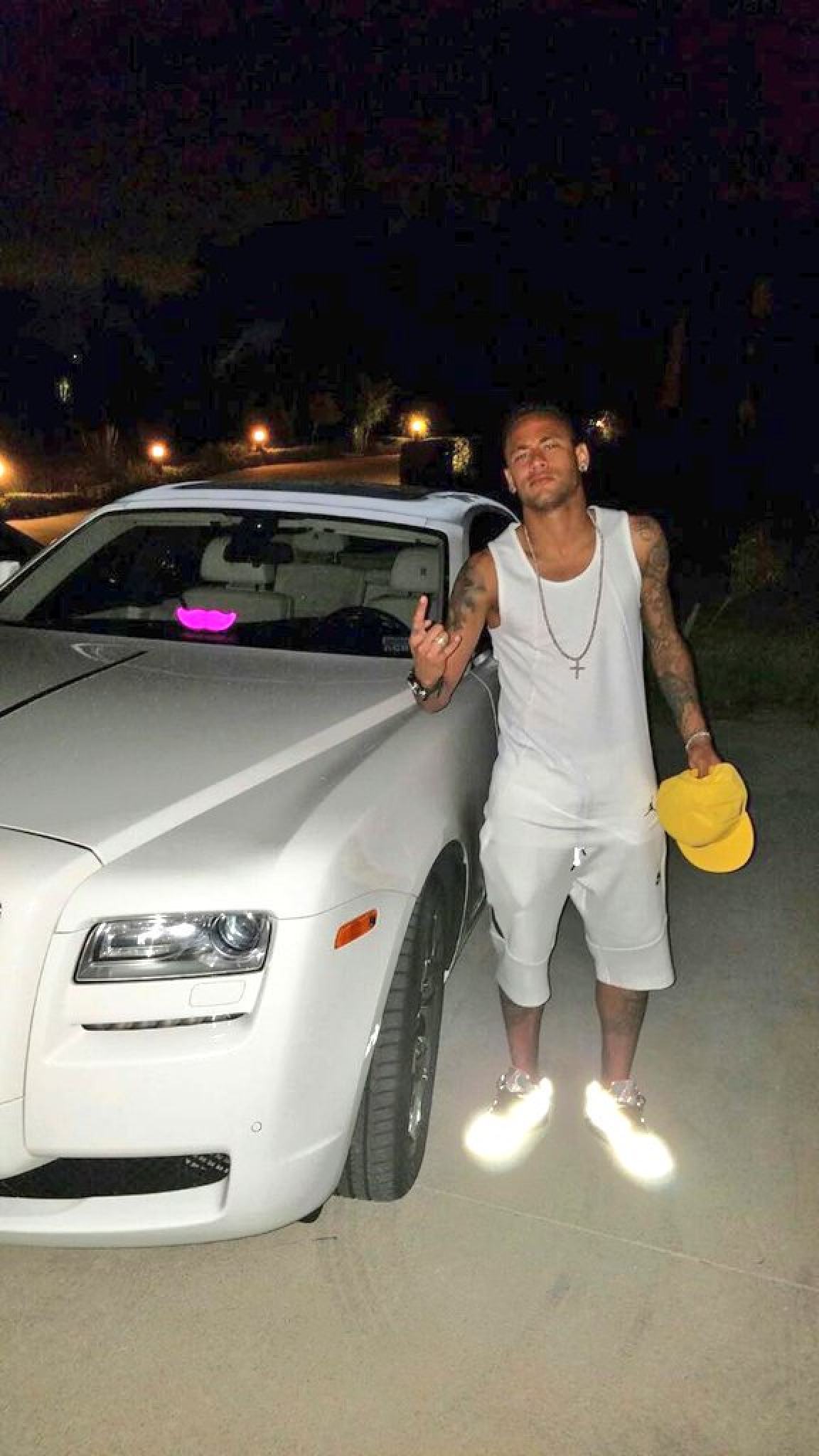 According to British media, Neymar has been spotted driving a fleet of luxury cars worth over US$1.2 million. In 2018, reports estimated the prices of his cars: a US$518,000 Maserati MC12, US$199,000 Ferrari 458 Italia, US$149,000 Audi RS7 and US$149,000 R8 Spyder, US$143,000 Porsche Panamera Turbo, US$62,000 Audi Q7 and US$54,000 Volkswagen's classic Touareg.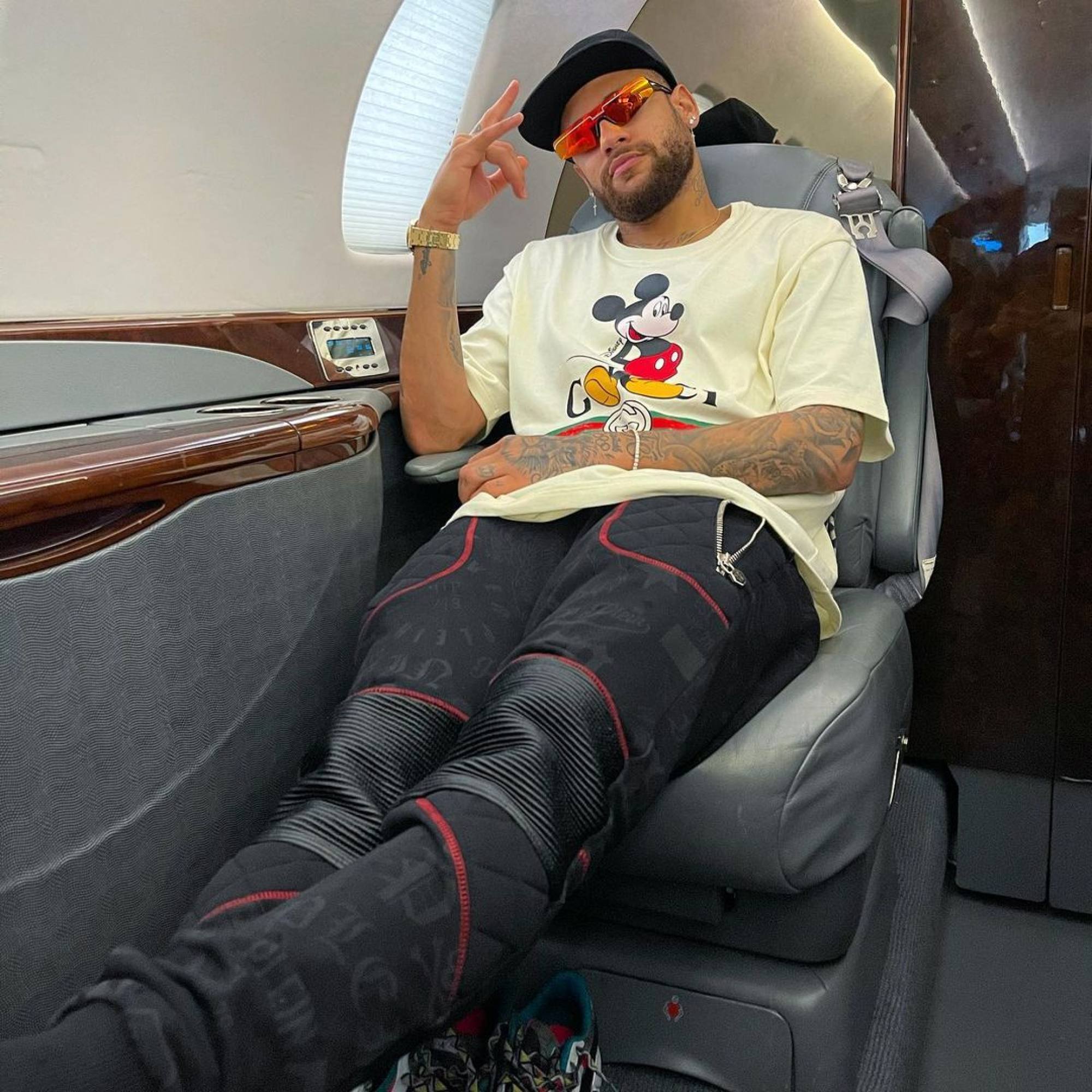 And if that's not enough, he reportedly flies in a private jet. According to Menkor Aviation, he reportedly owns a US$7.4 million Cessna 680 jet that can transport 12 people and can fly up to 5,300km (3,277 miles). According to ESPN, the football player also owned another jet, but it was seized in 2015 by Brazilian authorities after an investigation of his assets.
Properties in Brazil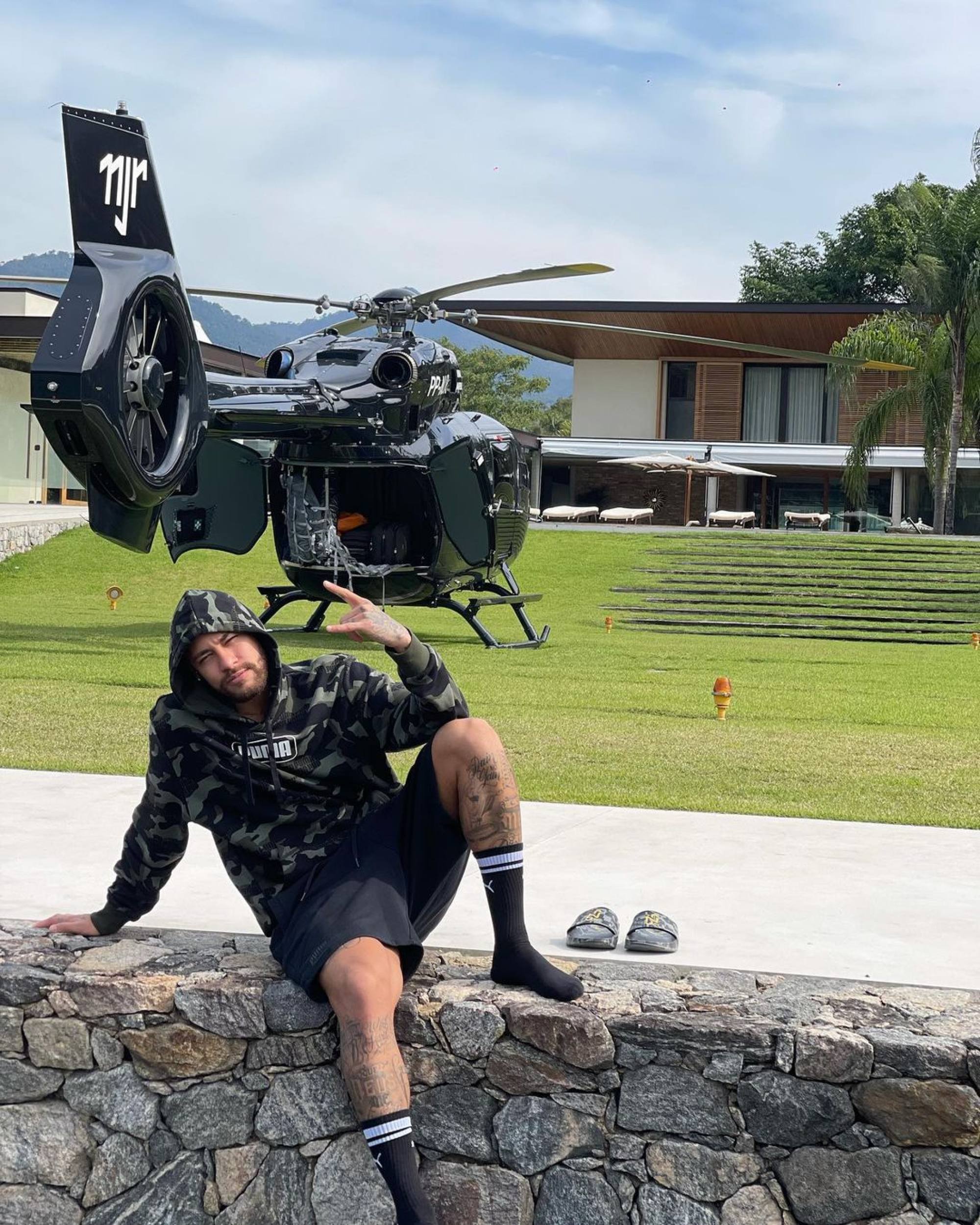 Among Neymar's lavish purchases, his properties are the most expensive. The footballer boasts a
US$9 million villa property in his hometown
. His home has a helipad where he lands his US$15 million Mercedes-Benz Airbus H-145.
In 2021, Neymar splashed US$3.3 million on a mansion in São Paulo, Brazil, where he spent Christmas. According to the Latin Times, the mansion is situated in the wealthy area of Alphaville. It features a squash court, swimming pool, a panoramic lift and a garage that can store 20 cars.
Watches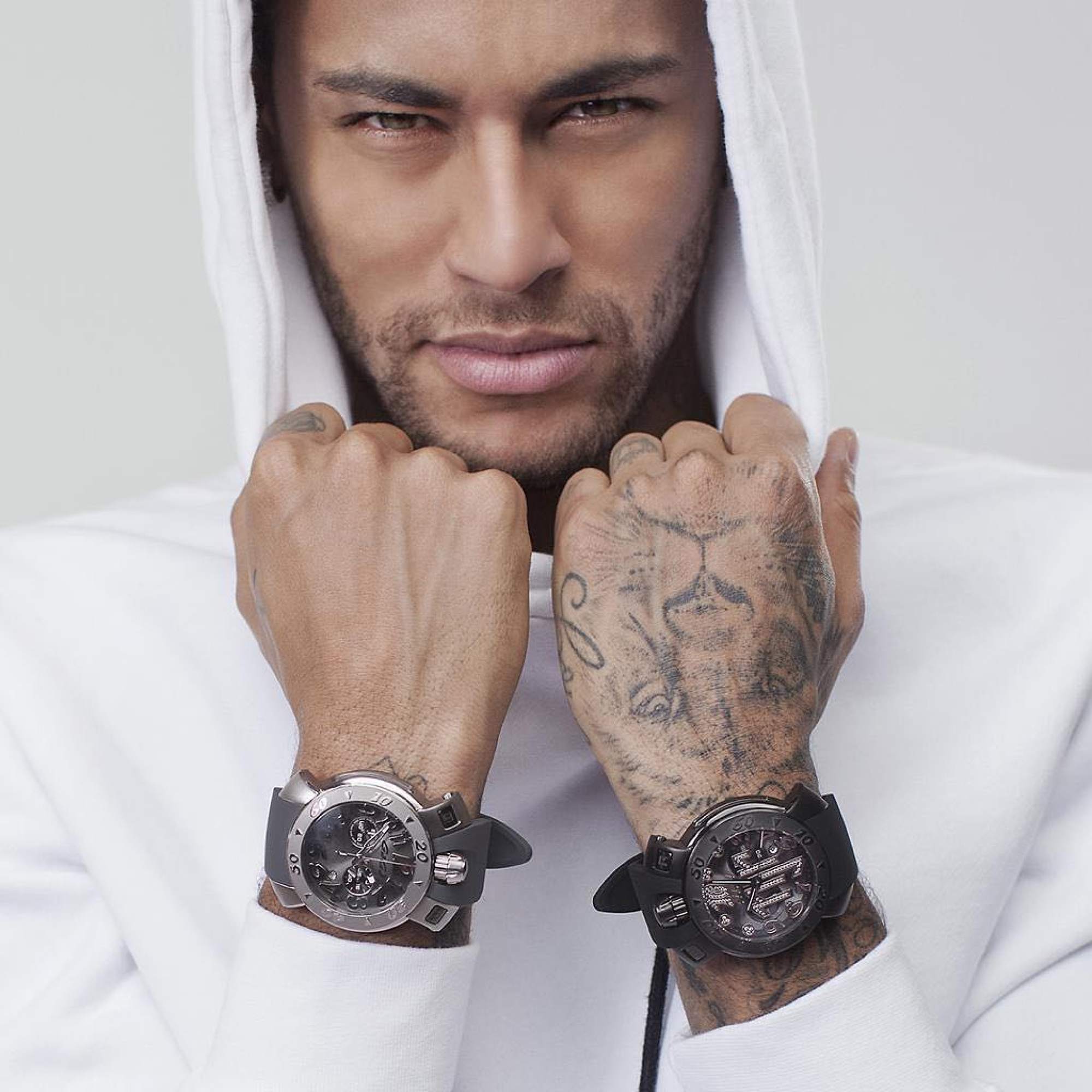 Neymar is a fan of GaGá Milano watches. According to Business Insider, to show his love for the brand, in 2014, before the World Cup, Neymar went to a GaGá Milano boutique in Tokyo and spent US$180,000 on 16 watches and accessories. GaGá Milano saw an opportunity to sign Neymar as its ambassador and his own line launched in Tokyo in 2017.
A luxury yacht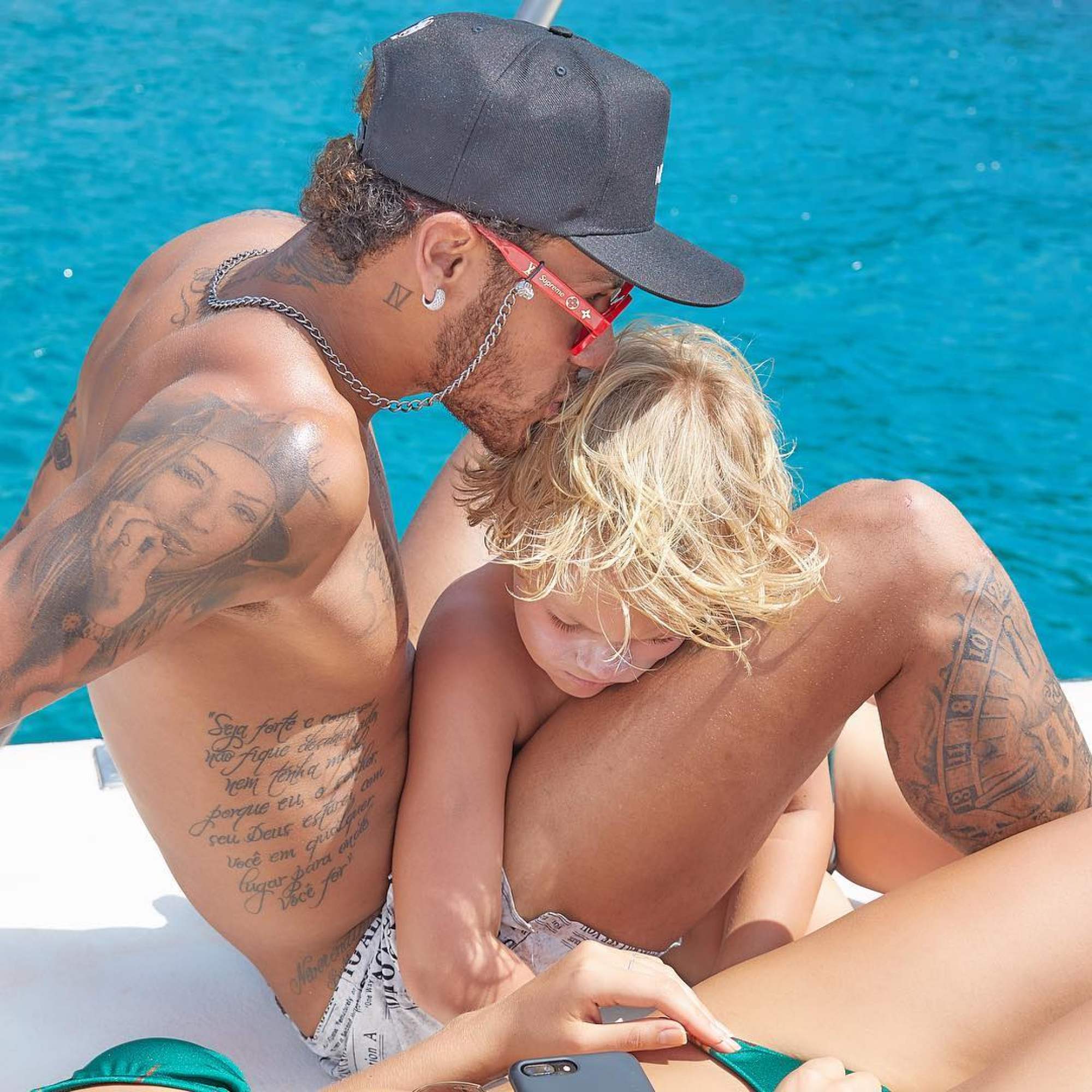 When Neymar's career was still at its infancy, he already made headlines for his lavish spending. In 2012, according to Forbes, he bought a second-hand Italian yacht that cost US$8 million. However, it was also seized by authorities, and in 2016, the courts moved to block Neymar's assets after rejecting his appeal, per ESPN.

Neymar's stunning mansion in Brazil is home to a fleet of luxury cars and vehicles – including three Audis, a Volkswagen, Porsche and even a Mercedes-Benz helicopter
Like Cristiano Ronaldo and Lionel Messi, the Paris Saint-Germain F.C. star loves the finer things in life – he proudly owns two NFTs worth US$1 million in Ethereum