Inside Paris Hilton's extravagant luxury car collection, from her 'Paris-ized' holographic BMW i8 Roadster and Barbie pink Bentley Continental GT, to the Mercedes-Benz her millionaire ex gave her
Paris Hilton is no stranger to luxury. With a US$300 million net worth, it's not surprising that the Hilton Hotel Heiress-turned-DJ-turned-reality star-turned-businesswoman owns a fleet of fast cars with jaw-dropping price tags.
Though Hilton has sold many of the luxurious cars she owned in the 2000s, including her famous Mercedes-Benz SLR McLaren worth US$463,000, and the US$375,000 banana yellow LFA Lexus her then-boyfriend entrepreneur Cy Waits gifted her on her 30th birthday, she still possesses plenty of customised glamorous cars to drive around.
Take a look at five impressive rides in Hilton's expensive collection.
1. Holographic BMW i8 Roadster – US$165,000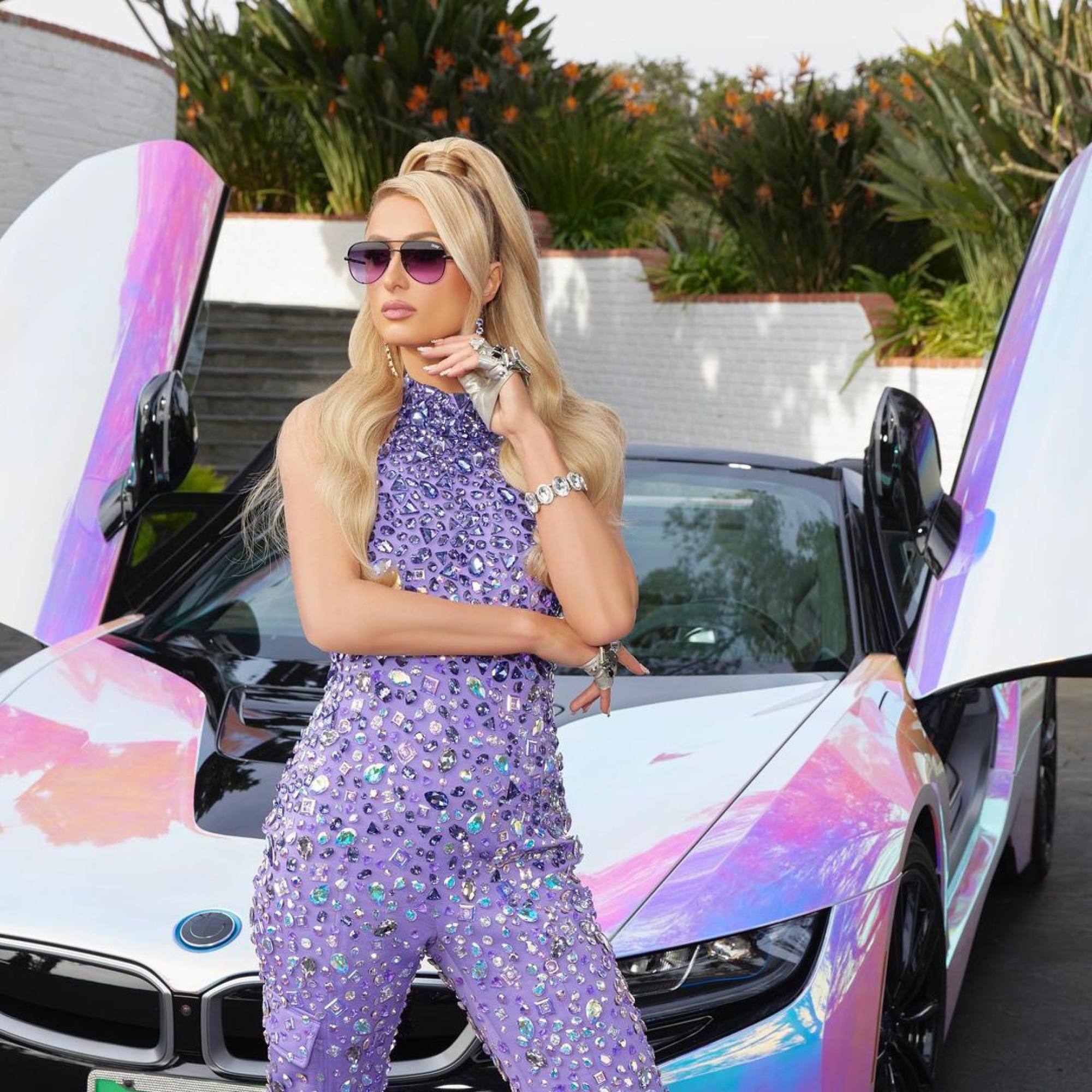 According to British media, in January 2020, Hilton was spotted getting out of a Beverly Hills spa and walking towards her newly-customised US$165,000 BMW i8 Roadster, cradling her chihuahua before posing for photographers behind the wheel.
In a YouTube video earlier, the socialite flaunted how her supercar was "Paris-ized" to match her personality, with a holographic wrap inspired by her mermaid-esque Burning Man festival outfits. "I had no idea it would look this lit. If I were a car, this would be me," Hilton said, gushing about her "Sliv Mobile".
The BMW i8 Roadster goes from 0-100km/h (62mph) in 4.6 seconds and has a top speed of 250km/h (155mph).
2. California Spyder Ferrari – US$280,000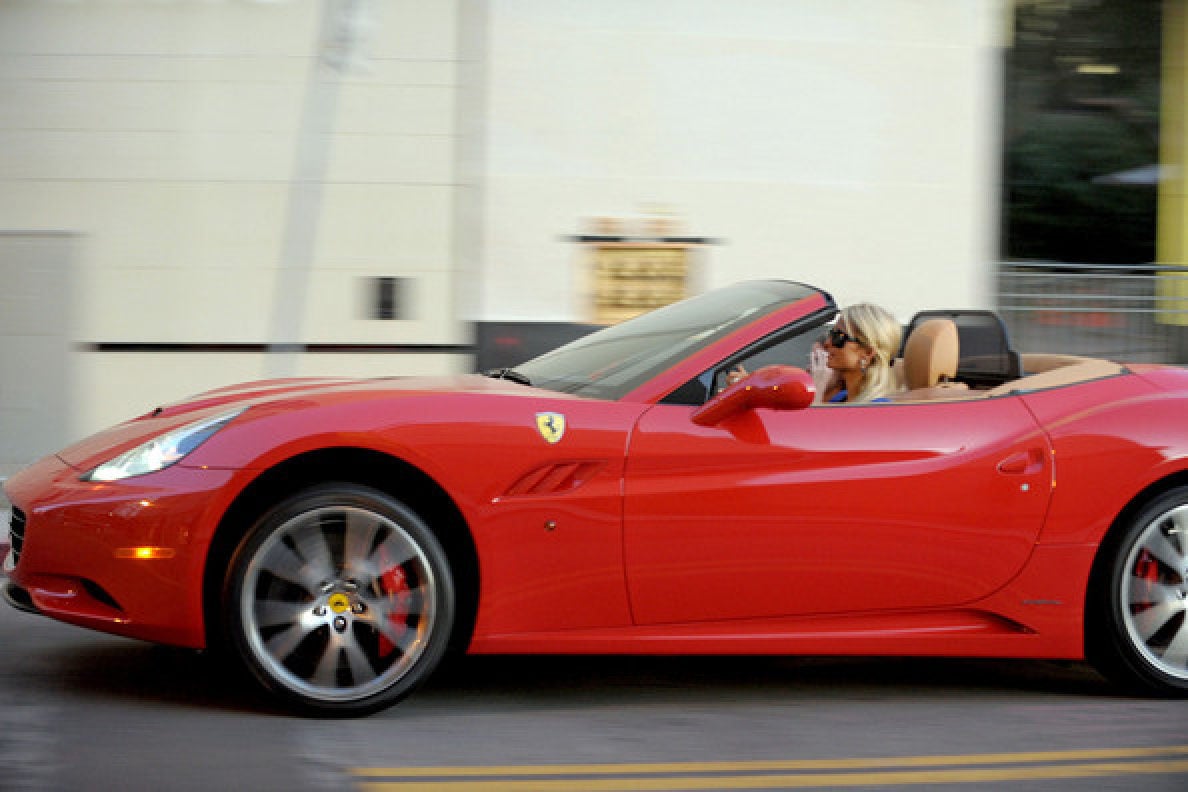 The famed entrepreneur, with a huge love for fast cars and bikes, even has her own MotoGP racing team, called SuperMartxe VIP by Paris Hilton. According to E! News, Hilton scooped up a bright red convertible California Spyder Ferrari worth US$280,000 as an early Christmas gift to herself on Black Friday in 2011, shortly after her Spanish driver Maverick Viñales won the world MotoGP championships,
She was photographed taking her hot wheels for a spin in Beverly Hills with sister Nicky. According to British media, she was seen showing off her brand-new luxury ride during a trip to Barney's New York to buy a copy of Lady Gaga's coffee table book.
Powered by an impressive 4.3-litre V-8 engine, the 2012 California Spyder sprints from 0-100km/h (0-62mph) in less than 4 seconds and has a top speed of 310km/h (193mph).
3. Barbie-pink Bentley Continental GT – US$480,000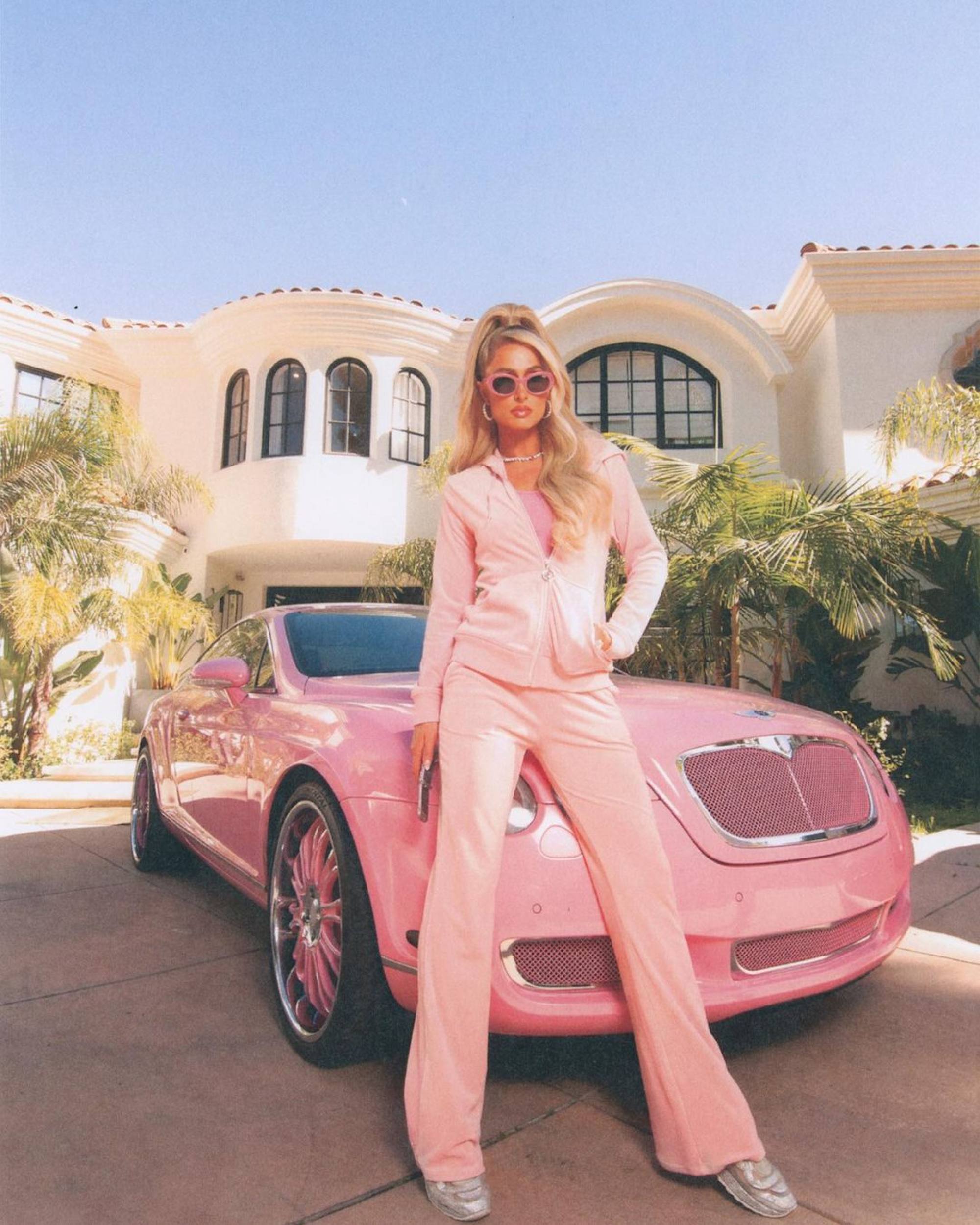 In 2008, the then-27-year-old blond bombshell bought a Barbie-pink Bentley Continental GT worth US$200,000 on Christmas, according to The Sydney Morning Herald. She later customised it with a US$280,000 diamond-encrusted dashboard.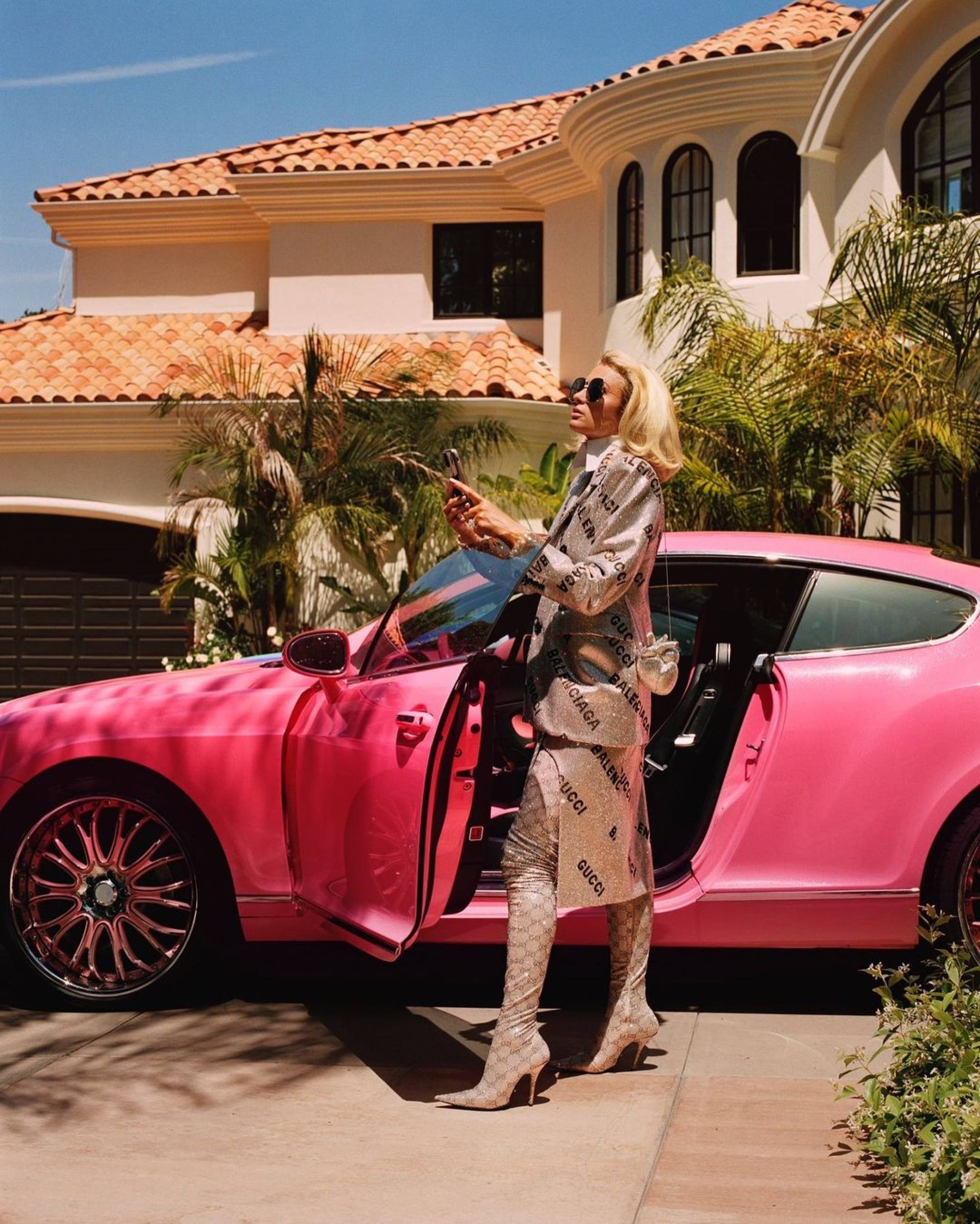 "I've just always wanted a pink car. I think when you're a little girl and you have the Barbie Corvette you're always like, 'Oh I wish I had a car like this one day', so I think it just comes from being a fan of Barbie for so long. This is a car that I cannot drive every single day, but I will be driving a lot. They put on protective tint on the windows so no paparazzi flashes can come through," she said, according to The Sydney Morning Herald.
The ultra-luxury coupe does 0-100km/h (0-62mph) in 4.3 seconds and has a top speed of 325km/h (202mph).
4. Mercedes G Wagon AMG – US$125,000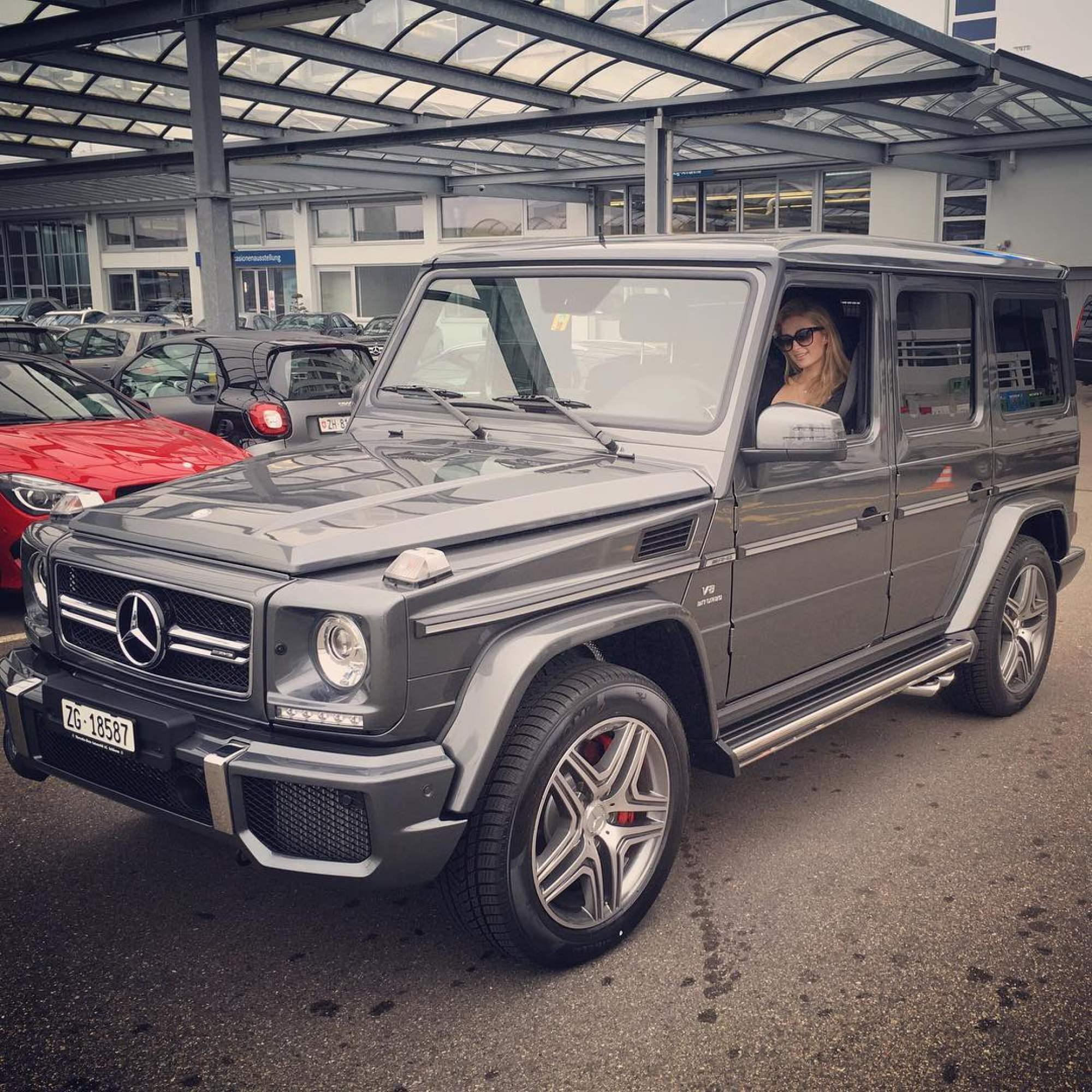 Head over heels for the glamorous international DJ, Thomas Gross, a millionaire who Hilton met at the 2015 Cannes Film Festival, gifted her a US$125,000 Mercedes-Benz before they parted ways the following year.
"We're going to have a nice, romantic holiday. I love Christmas and am looking forward to it. I can't wait," the perfume mogul told British media at the time, confirming she was dating the Switzerland-based entrepreneur.
Powered by a 6.0-litre twin-turbo V12 engine, the unrivalled all-rounder stomps to 100km/h (0-62mph) in 4.8 seconds and has a top speed of 210km/h (130mph).
5. Bentley Continental GT Cabriolet – US$250,000
Hilton clearly has an affinity for eye-catching convertibles, and she is often spotted spinning her chic baby blue Bentley through the streets of Beverly Hills. According to British media, in 2007, one of her favourite cars was impounded after the multimillionaire was caught driving on a suspended license. Six years later, the socialite was pulled over by a police officer for driving at 68km/h (42mph) in a 40km/h (25mph) zone in the same car and was handed a traffic ticket.
The Continental GT Cabriolet, powered by a twin-turbocharged 6.0-litre W12 engine, goes 0-100km/h (0-62mph) in 4.0 seconds and has a top speed of 335km/h (208mph).

Nothing was more iconic in the 2000s than Hilton's Barbie pink Bentley Continental GT, but what other eye-catching convertibles does the reality star own?
She once gifted herself a California Spyder Ferrari when Spanish driver Maverick Viñales from her MotoGP racing team won the 2011 world championships