Meet Heidi Klum's teen model daughter, Leni: she's the face of Dior Beauty and Michael Kors, and even landed a Vogue Germany cover – yet still worked a summer job at an ice cream parlour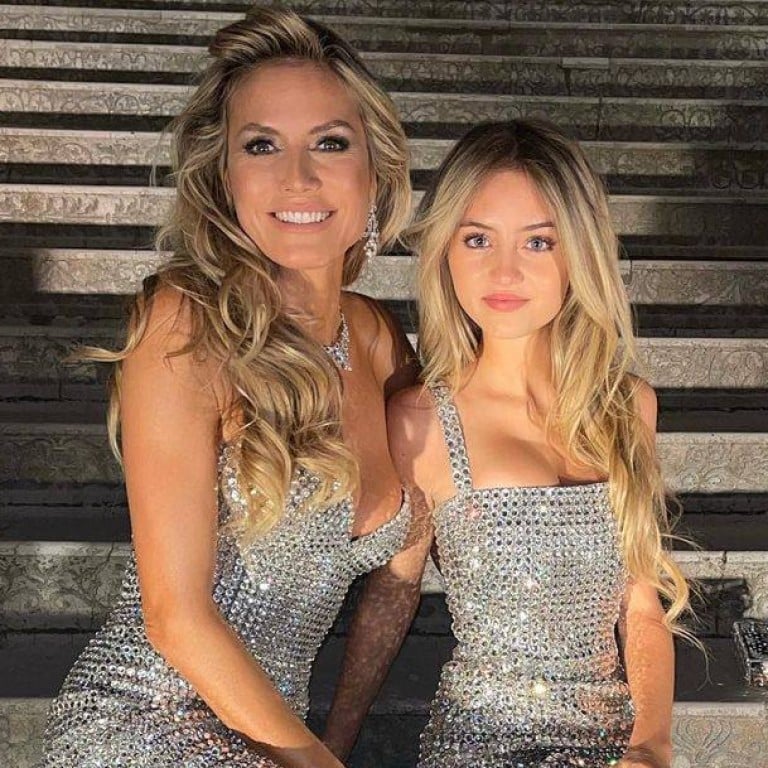 There's a new supermodel daughter to watch out for and her name's Leni Olumi Klum! Joining the likes of Kaia Gerber,
Lily-Rose Depp
and Lila Moss, Klum is the eldest daughter of Victoria's Secret Angel and
Project Runway
host
Heidi Klum
. She recently turned 18 and is already setting the world of fashion ablaze.
From following in the well-heeled footsteps of her world-famous model mum to making her red carpet debut with her adoptive dad, Seal, let's get to know more about Leni Klum.
She is taking the modelling world by storm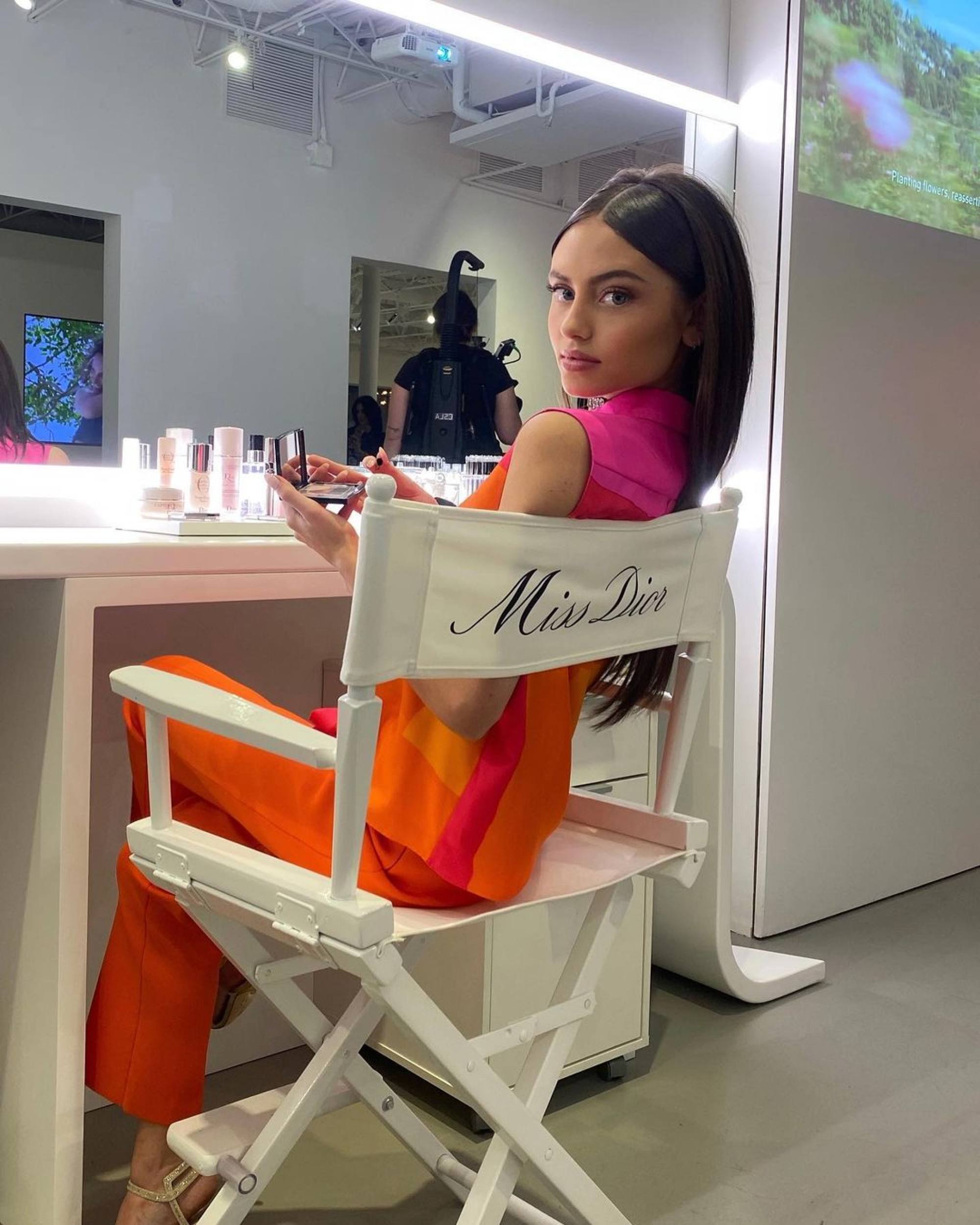 Born in New York on May 4, 2004, it didn't take Leni very long to realise that she also wanted to conquer the catwalk. However, according to Vogue, her mum only gave her the green light to enter the modelling world when she turned 16.
Now 18, Leni's modelling milestones already include being the face of Michael Kors and Dior Beauty and landing multiple magazine cover issues, including Vogue Germany alongside mum Heidi.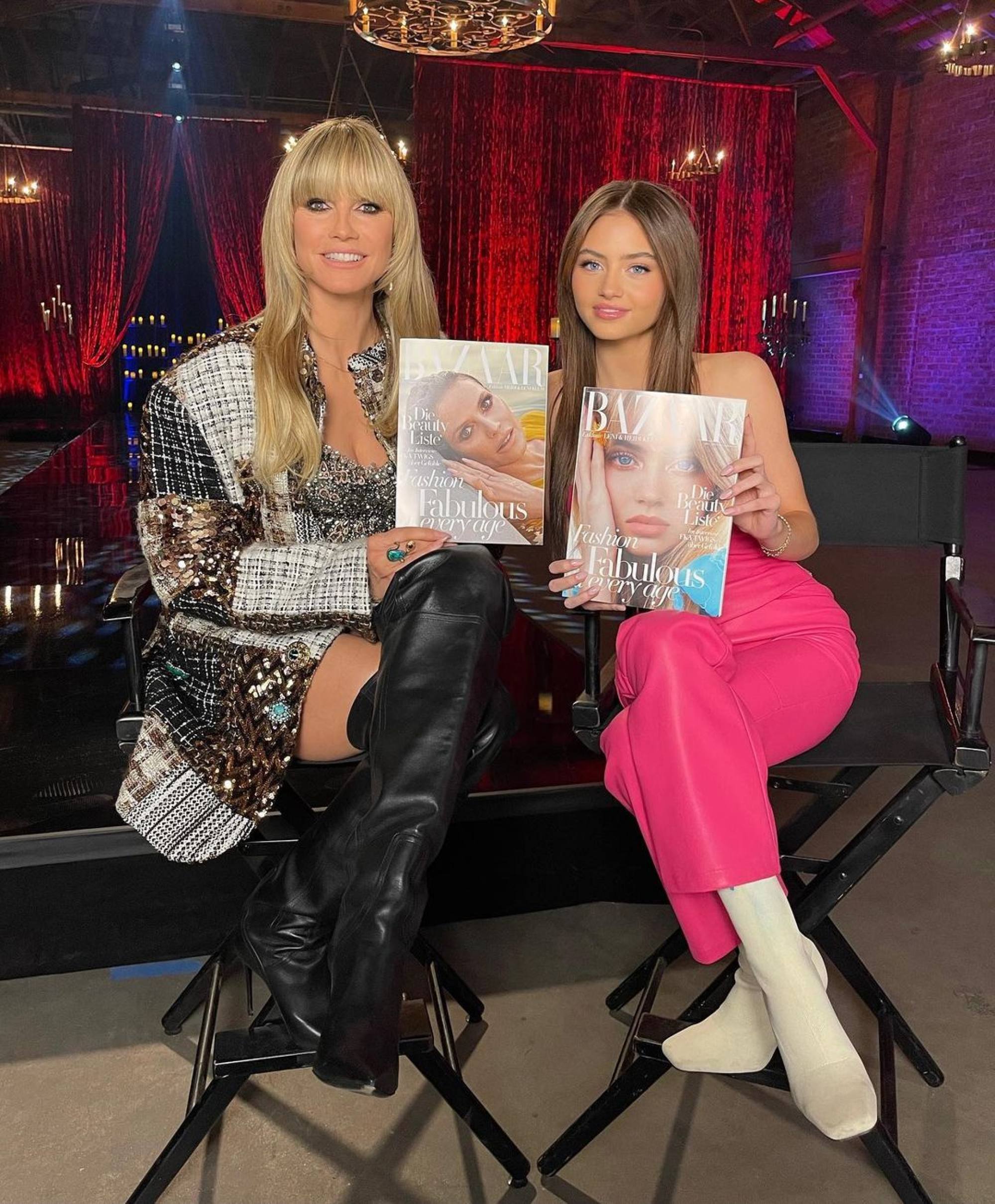 Naturally, Mama Klum offered her daughter some modelling advice. "I said to her, at the end of the day you have to be happy with yourself," she told People. "And don't do anything you don't want to do. It's OK to say no. You don't always have to please people."
She has a strong father-daughter bond with Seal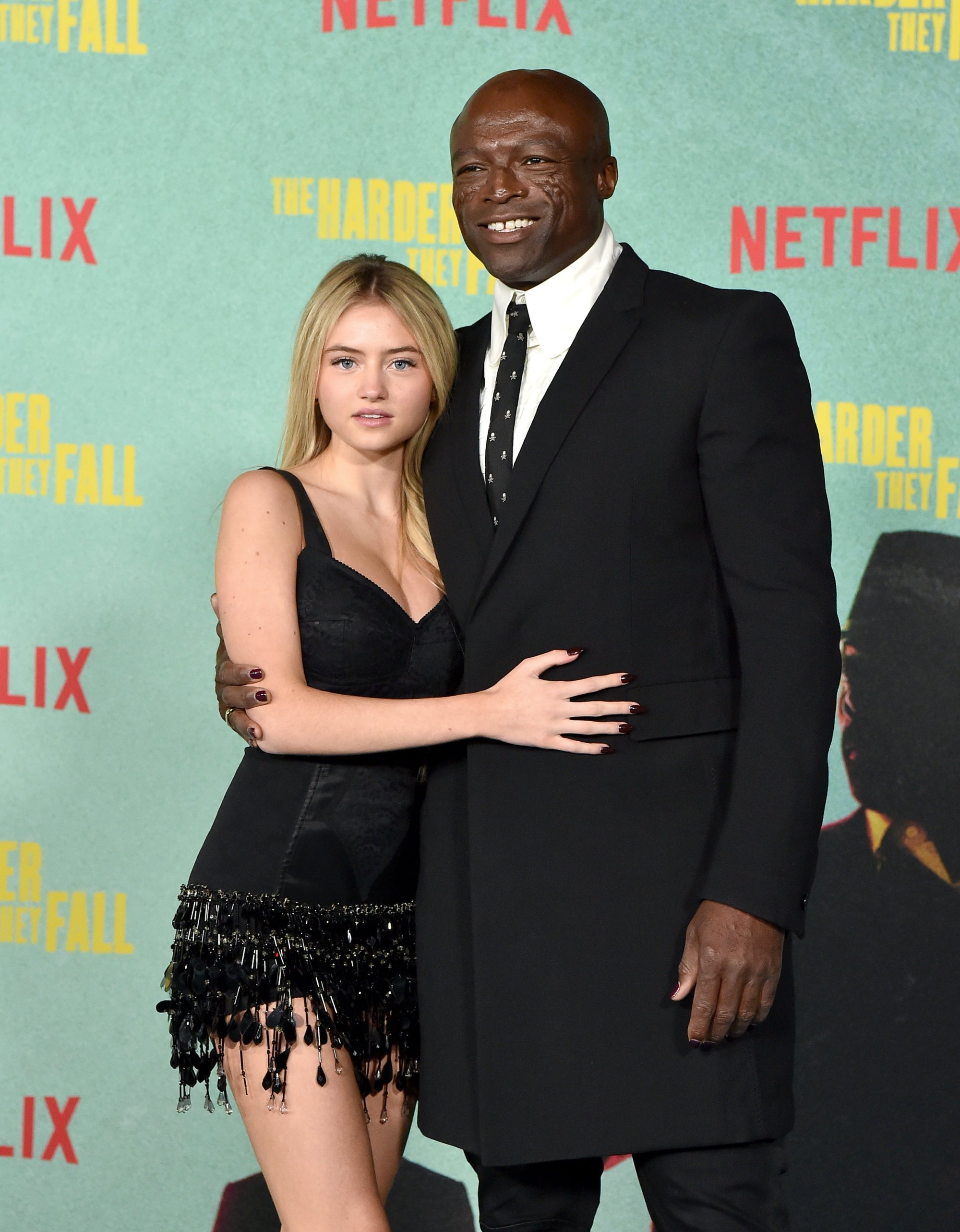 Leni's biological dad is Italian businessman Flavio Briatore. However, he and Heidi split up even before she was born. According to British media, while Briatore did not play an active role in his daughter's life, it was Seal who helped raise and later adopted Leni, while married to the Heidi from 2005 to 2014.
Back in 2021, the young model walked the red carpet with her adoptive father at the Los Angeles premiere of his Netflix film, The Harder They Fall. When asked about his bond with Leni, Seal told Entertainment Tonight that their relationship was "everything".
"It has always been like that, from the day I met her mother," the British musician said. "She was two weeks pregnant with this beautiful lady. We have always had that bond."
Leni is also close with her current stepdad, Tokio Hotel guitarist Tom Kaulitz. The young model told Vogue she even got friendship tattoos with her stepdad and his brother Bill Kaulitz.
She's allowed to raid her mum's wardrobe
One of the perks of being Heidi Klum's daughter is gaining access to her wardrobe. For her prom night, Leni borrowed a sleek, strapless dress from her ever-fashionable parent.
According to InStyle, the host of Germany's Next Topmodel originally wore the vintage piece back in 1998 to an event celebrating Comic Relief VIII, which was an HBO charity special. Leni completed her prom look with a necklace and a bedazzled pochette bag.
She does regular teenager things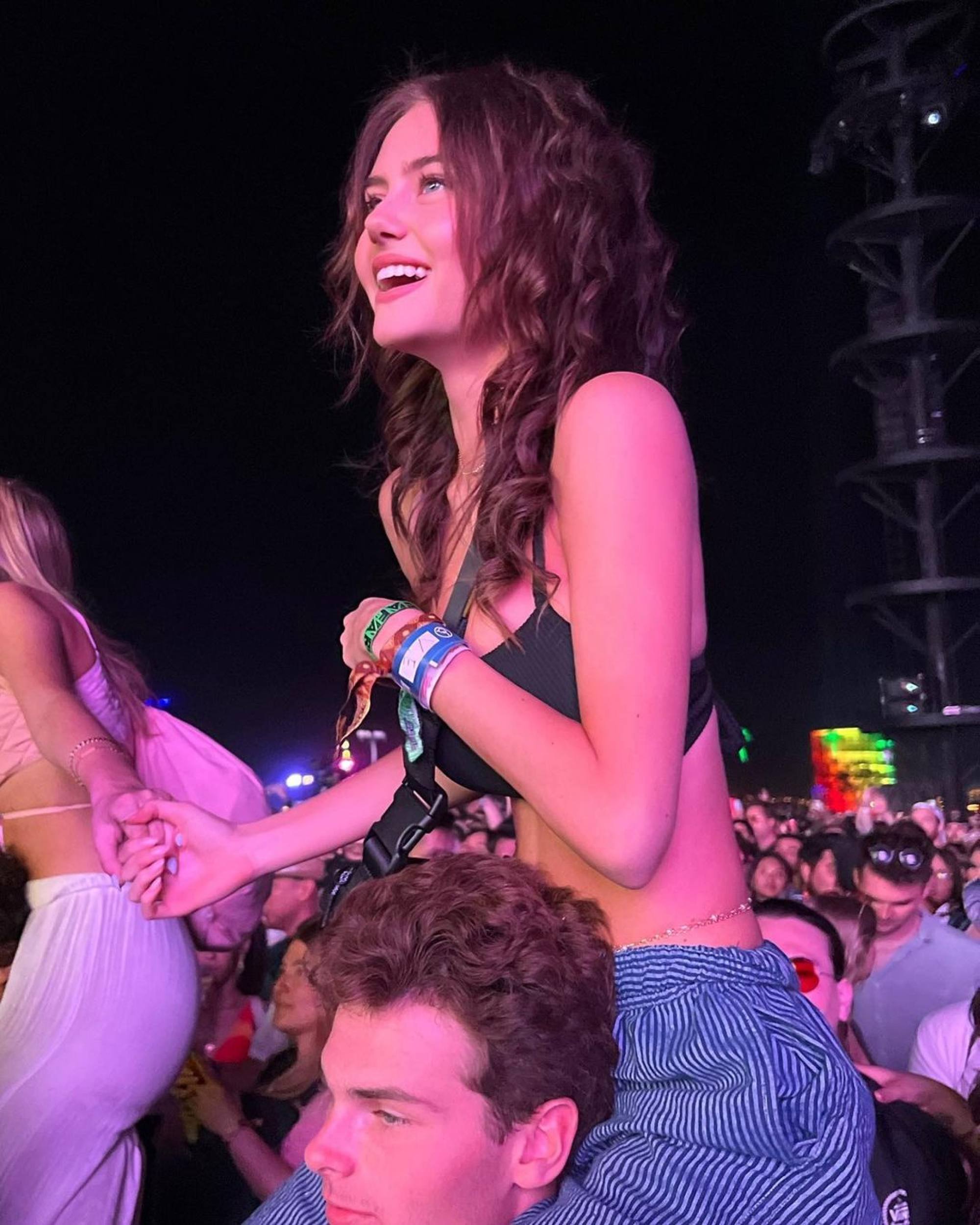 Despite having a world-famous model mum and a budding career herself, Leni is still a regular teenager in many ways. L'Officiel reported that the rising star even chose to work at an ice cream parlour for a summer job in 2021.
Apart from sharing her exciting her career journey on her Instagram, Leni also enjoys taking photos of food and posts adorable snaps with her long-time beau, Aris Rachevsky.

The Victoria's Secret Angel's daughter joins the ranks of other second-generation models such as Johnny Depp's daughter Lily-Rose and Kate Moss' daughter Lila Grace
The 18-year-old raided her mum's wardrobe for prom, supported the premiere of her adoptive dad Seal's Netflix film and even has matching tattoos with stepdad Tom Kaulitz