Meet Camille Vasquez, Johnny Depp's feisty lawyer: the legal mastermind is a fan favourite after her Amber Heard 'objection' video went viral – but is she really dating her famous client?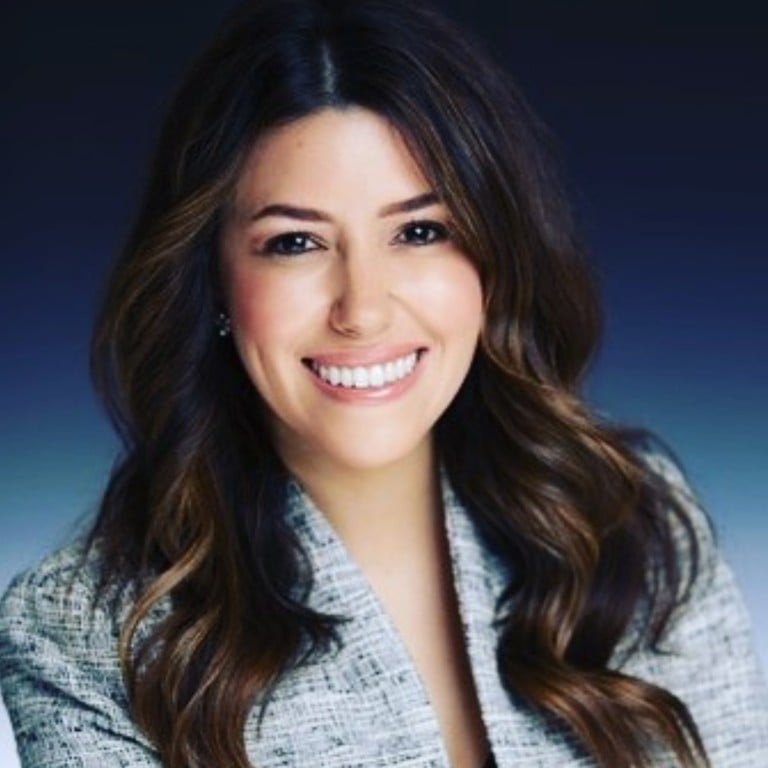 As the high-profile legal battle continues between Hollywood's Johnny Depp and Amber Heard, with everyone from
fellow celebs and brands
to the general public picking sides, one figure has overshadowed even the two A-list stars to become an overnight sensation thanks to her performance in the courtroom.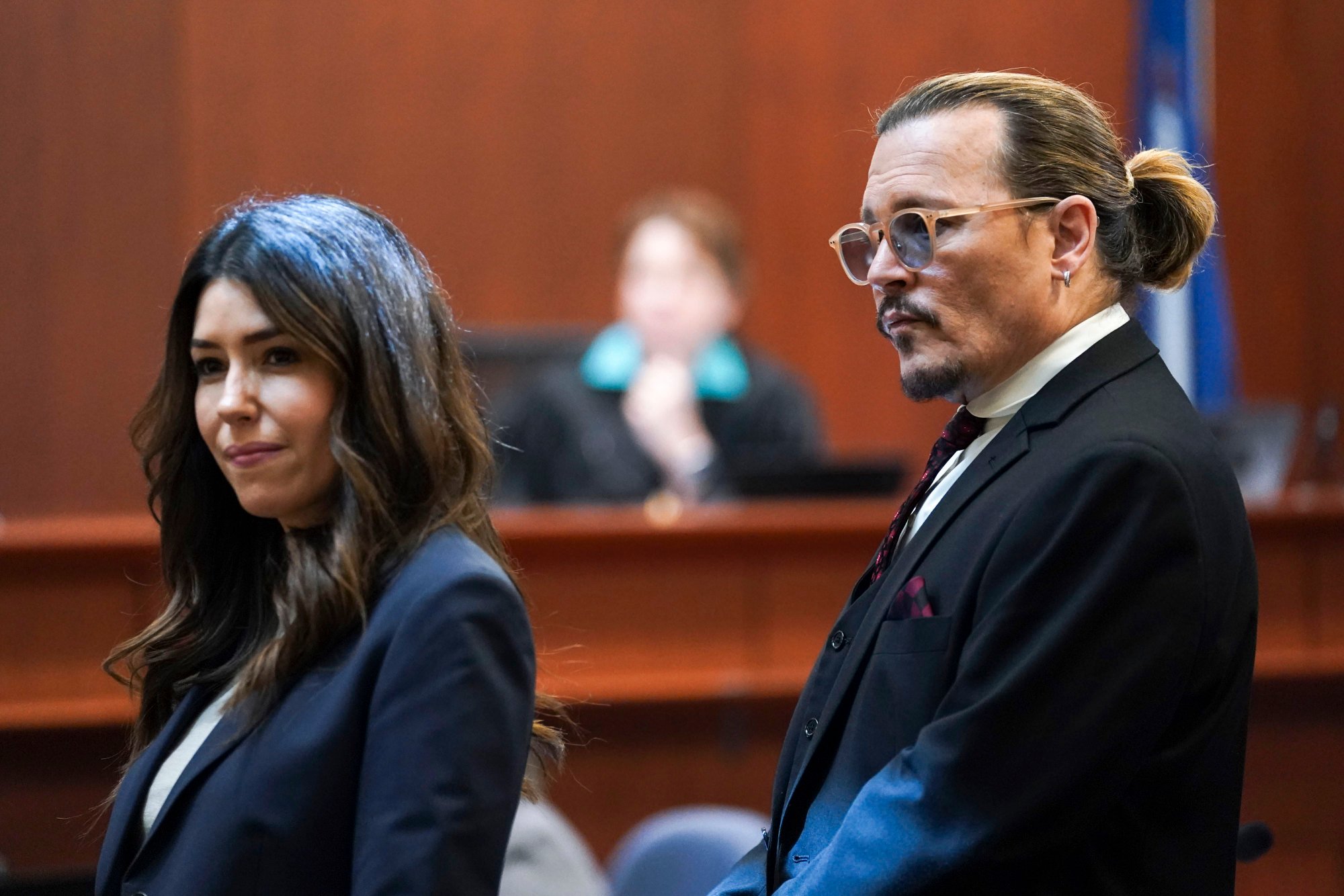 Camille Vasquez is getting her moment in the spotlight after her tough cross-examination of Heard this week in the courtroom in Fairfax, Virginia. Depp's diehard fans have even lined up outside the court to get a glimpse of Vasquez or even hug her, reported the New York Post.
Depp is suing his ex-wife for US$50 million on grounds of defamation and, in return, she is counter-suing him for US$100 million for nuisance.
The lawyer has also been racking up millions of views of her cross-examination on the internet and fans have also taken to social media to show their support of her savvy strategies. Some even criticised paparazzi who have tried to start rumours that Vasquez is dating Depp.
One Twitter user wrote, "I can't believe paparazzi are asking Camille if she's dating Johnny. Do people not know about boundaries? Let a woman do her job in peace."
So what else do we know about her?
Camille Vasquez is officially "One to Watch"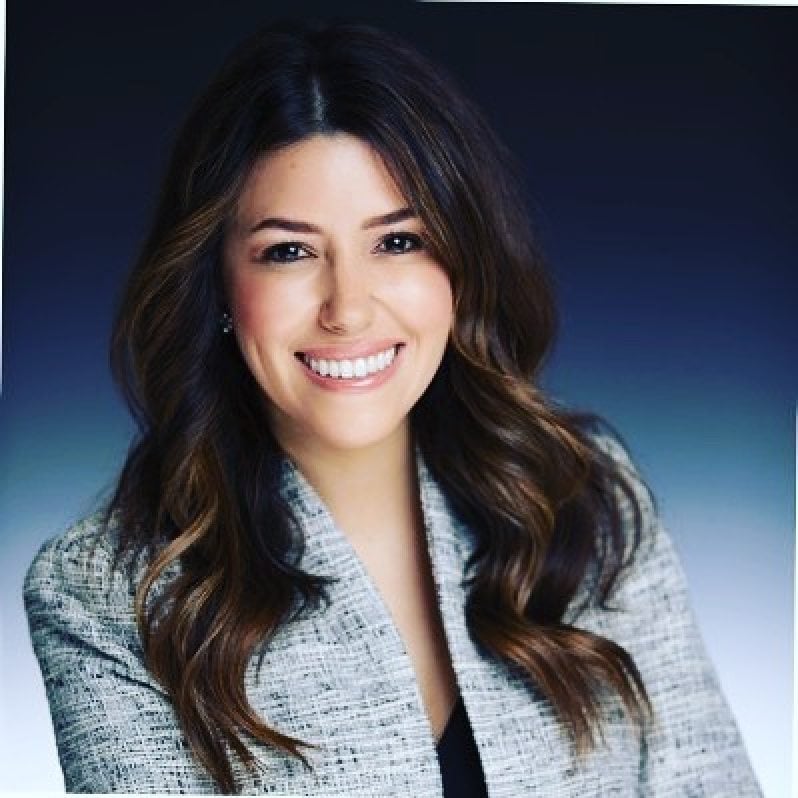 The 37-year-old lawyer is an associate at high-profile law firm Brown Rudnick in Orange County, California. She specialises in litigation and arbitration, as per her law firm's website, and focuses in particular on plaintiff-side defamation cases.
She graduated magna cum laude from the University of Southern California in 2006, got her law degree from the Southwestern Law School, and was also named "One to Watch" by Best Lawyers in America for 2021-2022, reported the New York Post.
She is one of many lawyers in Depp's legal team for the ongoing trial but it seems he really knows how to pick them …
She has extensive legal experience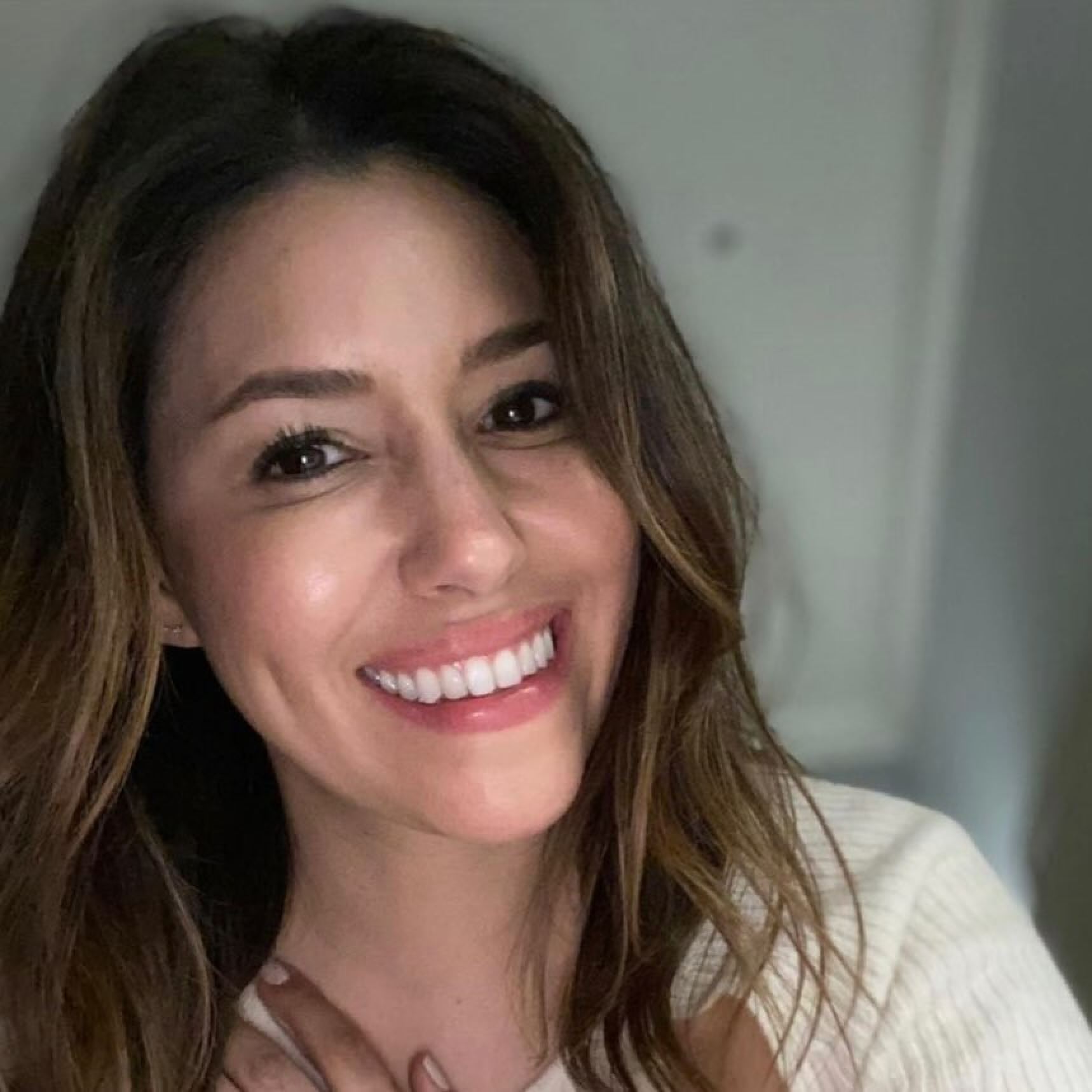 According to her page on her law firm's site, Vasquez also has extensive experience in other legal matters. Her current practice focuses on plaintiff-side defamation suits with "additional experience litigating contract disputes, business-related torts and employment-related claims".
Meanwhile, she is also "adept at formulating offensive and defensive litigation strategies for private clients" and has had experience handling parallel reputation management and crisis communications issues in the past.
Vasquez previously worked at a national firm in Los Angeles called Manatt, Phelps & Phillips, LLP from January 2017 to March 2018, according to her LinkedIn page.
Her "objection" video earned 17 million views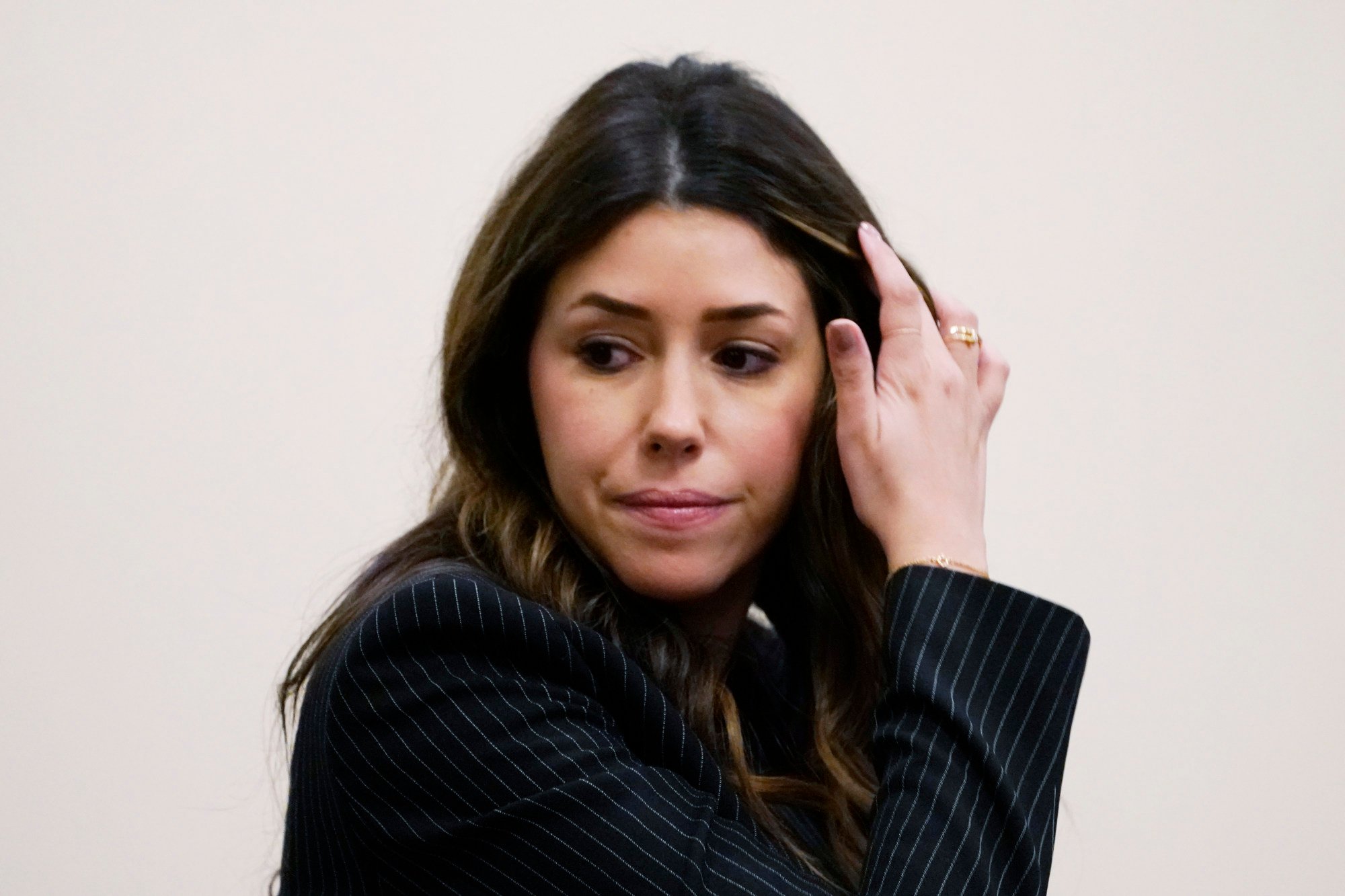 Vasquez set the internet ablaze when she was seen objecting to questions from Elaine Bredehoft, a lawyer on Heard's legal team. The moment saw Vasquez repeatedly objecting to queries that Bredehoft was attempting to ask Heard.
The two-minute video was uploaded to TikTok and has been viewed over 17 million times, per Newsweek, and liked 4.6 million times as of writing.
Vasquez objected on the grounds of hearsay, leading the witness and lack of foundation, with her objections mostly sustained by the judge, resulting in Heard's lawyer rephrasing her questions. At one point she even took a pause and said, "I'm trying, I'm trying," in exasperation.
She made Amber Heard confess to a fake donation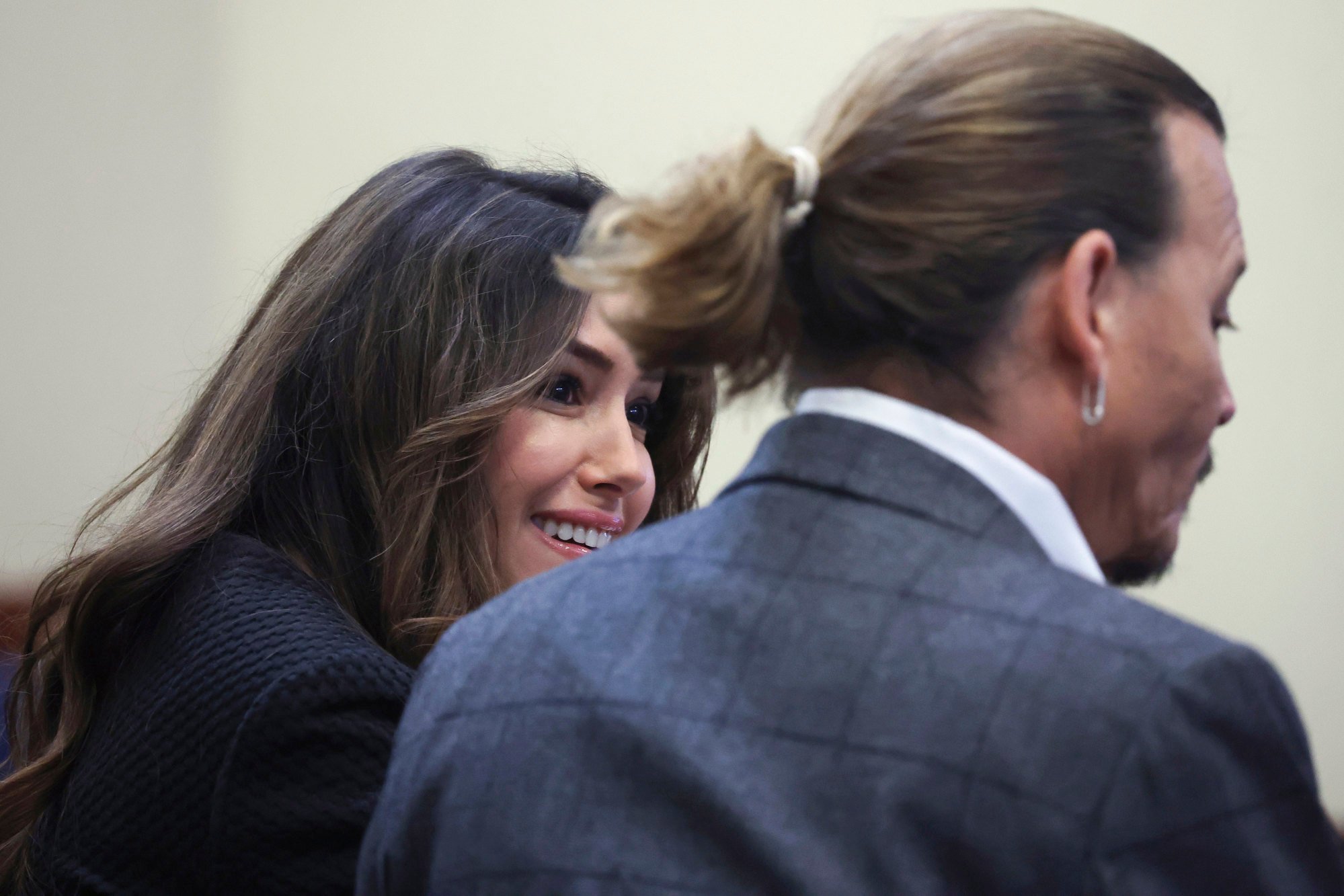 According to the
New York Post
, during the intense cross-examination, Vasquez got "Heard to admit she didn't follow through on a promise
to donate part of her US$7 million divorce settlement
to the ACLU (American Civil Liberties Union)". The actress confessed and said in the courtroom, "I have not been able to fulfil those obligations yet."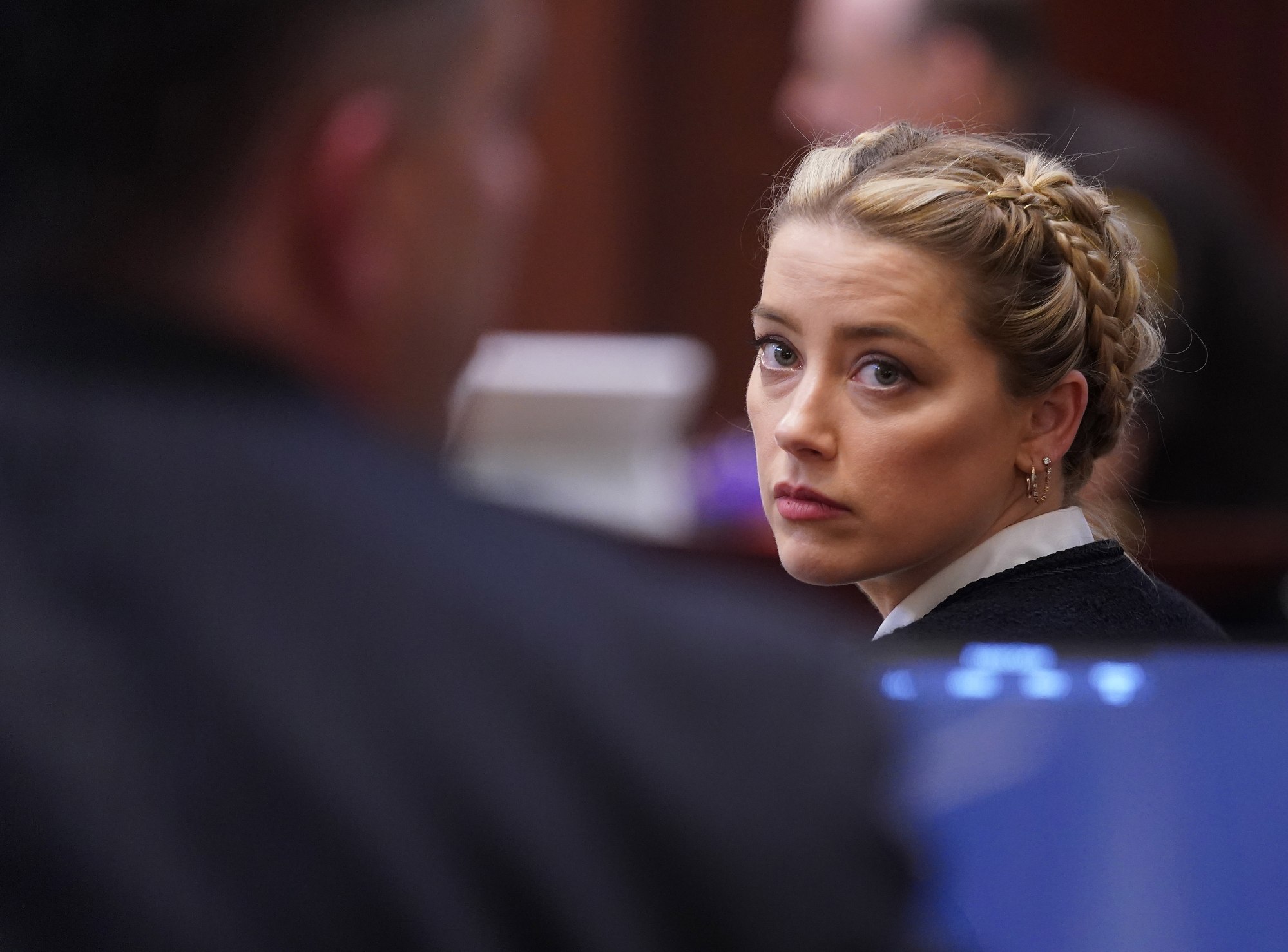 She also grilled the Aquaman actress over several incidents, such as whether Heard edited photos of herself to add bruising and if she assaulted Depp in 2015 in Australia, to which Heard responded: "I didn't assault Johnny in Australia. I didn't assault Johnny ever."
No, she is not dating Johnny Depp …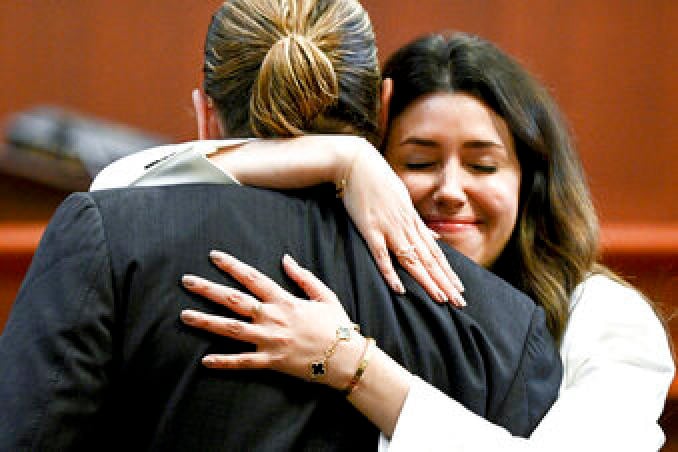 Vasquez's moment of glory also sparked unfounded speculation about whether she is dating the Pirates of the Caribbean actor. In footage from TMZ, Vasquez emerged from the Virginia courthouse to be questioned by paparazzi on such rumours.
"Hey Camille," one photographer asked. "The people want to know. Are you dating Johnny Depp?" The lawyer didn't respond but smiled broadly and left the scene.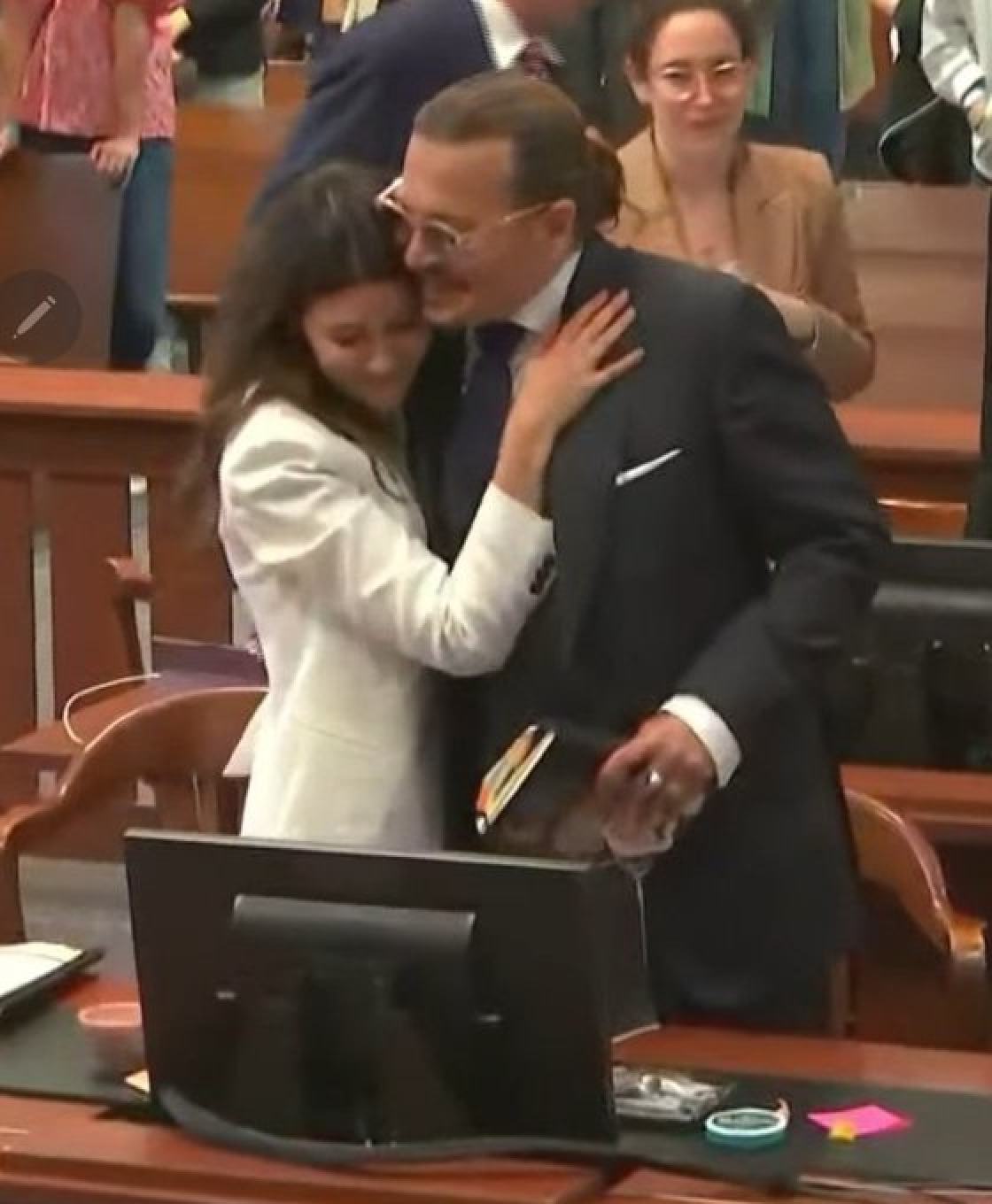 According to TMZ, Vasquez is reportedly dating a British property agent and "has been in a serious relationship for several months".
Rumours of the client-lawyer romance appeared after Depp was seen hugging and being friendly with Vasquez in the courtroom.

She attended Southwestern Law School and the University of Southern California and was named 'One to Watch' by Best Lawyers in America for 2021-2022
Paparazzi have questioned her relationship with Depp after they were seen hugging in the courtroom – but she is reportedly dating a British property agent