How Tom Cruise became a property mogul: the Top Gun: Maverick actor spends his US$600 million net worth on expensive homes around the world, from an English estate to a Beverly Hills mega mansion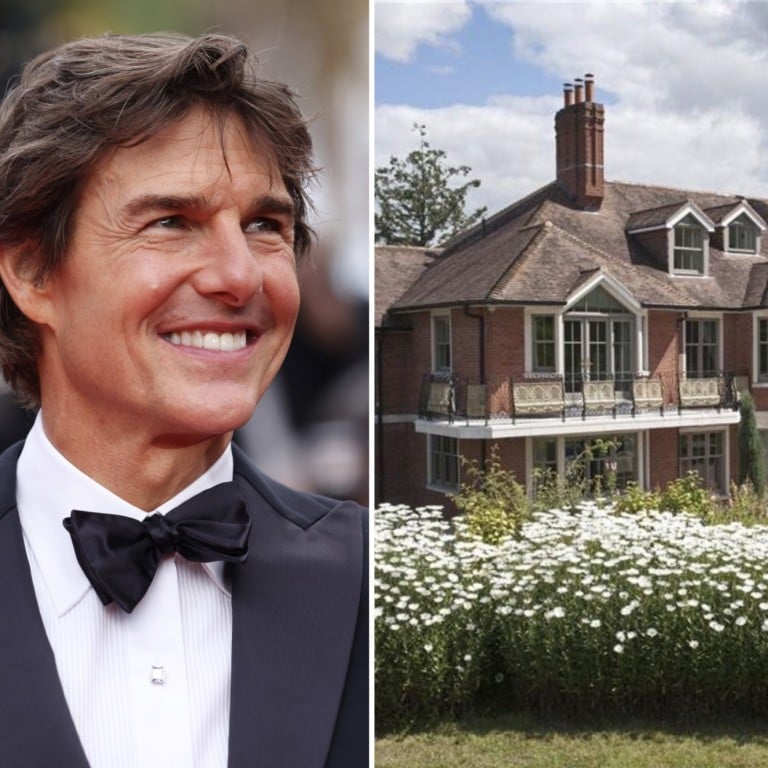 Tom Cruise needs no introduction, and his recent resurgence to global fame came with Top Gun: Maverick, a sequel to the 1986 original. The film just had its screening at the Cannes Film Festival where he was presented with a "surprise" honorary Palme d'Or, the highest prize given out at the event. The blockbuster, which released on May 25, is already predicted to become a giant in the box-office as the first Top Gun film grossed over US$357 million, according to its IMDB page.
During Cruise's 41-year-and-counting career, his films have grossed over US$4 billion in North America and over US$10.1 billion worldwide – making him one of the world's most-celebrated film stars working today.
According to multiple reports, 59-year-old Cruise has amassed
more than half a billion net worth
(US$600 million to be precise) and loves to splurge his jaw-dropping wealth on cars, private jets, charity and, of course, his multimillion-dollar mansions.
While the Mission Impossible star's property portfolio has changed hands over the years, it's still a treat for his fans to take a sneak peek into the Hollywood icon's collection, whether it be in the States or in the UK. Here's the breakdown …
His US$30.5 million Beverly Hills mansion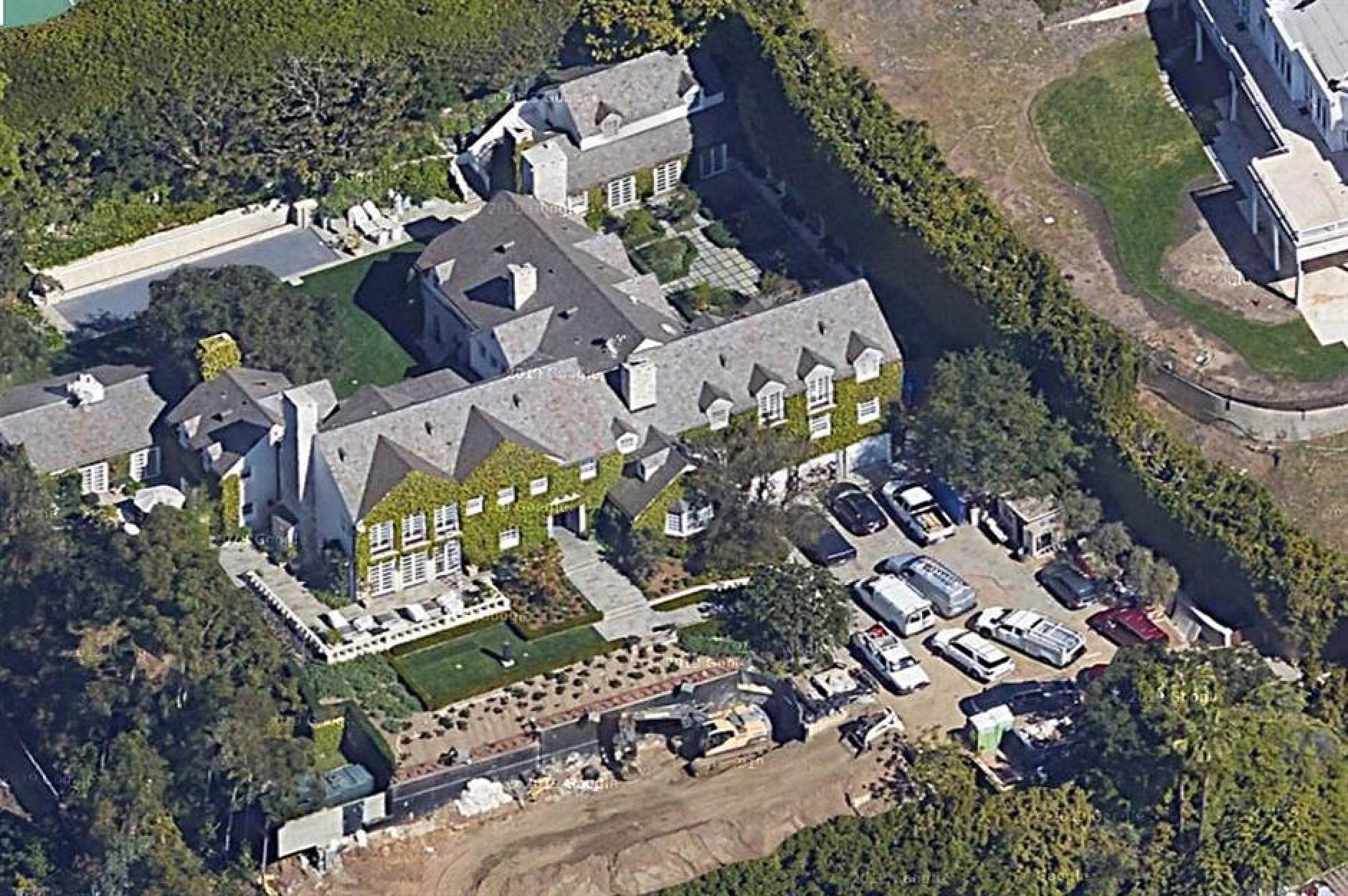 Cruise raised the bar when he bought a Beverly Hills mega mansion for a whopping US$30.5 million with then-wife Katie Holmes in 2007, per Love Property.
While the Minority Report star sold the mansion nearly a decade later for US$38 million, less than the original price listing of US$50 million, his ex-estate is still one of the most OTT Hollywood star's abodes around.
The manor was built in 1937 with a classic European facade and inside it features seven bedrooms and nine bathrooms on over 10,000 sq ft of land. It also comes with a spacious backyard, pool, tennis and basketball courts along with multiple guest houses and a large playground for children.
Cruise's
now-estranged daughter Suri
also lived in the property from a young age with mum Holmes. The once-power couple spent many happy days in their Beverly Hills manor as it's nestled in a secluded lot and offered plenty of privacy for the famous family.
The hot property was snatched up by American investor and billionaire Leon Black.
His exquisite West Sussex estate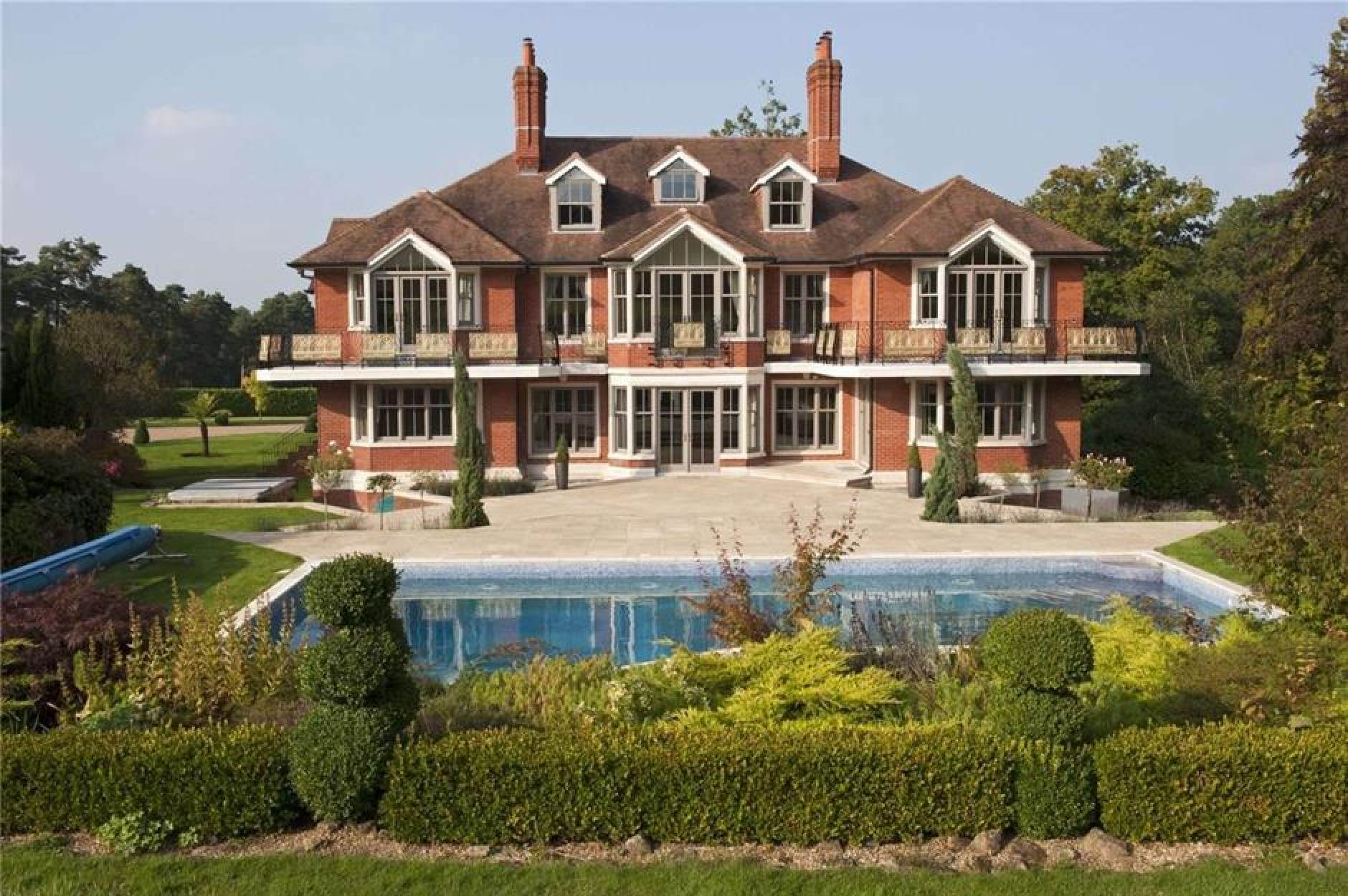 If you are a global superstar like Cruise, you probably own properties everywhere. Cruise bought an 11,000 sq ft English country estate in East Grinstead back in 2006 for over US$3.8 million (£3 million).
Known as Rede Place, the estate offers plenty of open space and green gardens along with a swimming pool, spa and tennis court. With a total of eight bedrooms and five bathrooms, the property is divided between the main house and a separate guest pavilion, reports Love Property. However, the cherry on top can be found on the basement level as it includes an all-in-one entertainment space with a cinema, games room and dance studio with a sprung floor.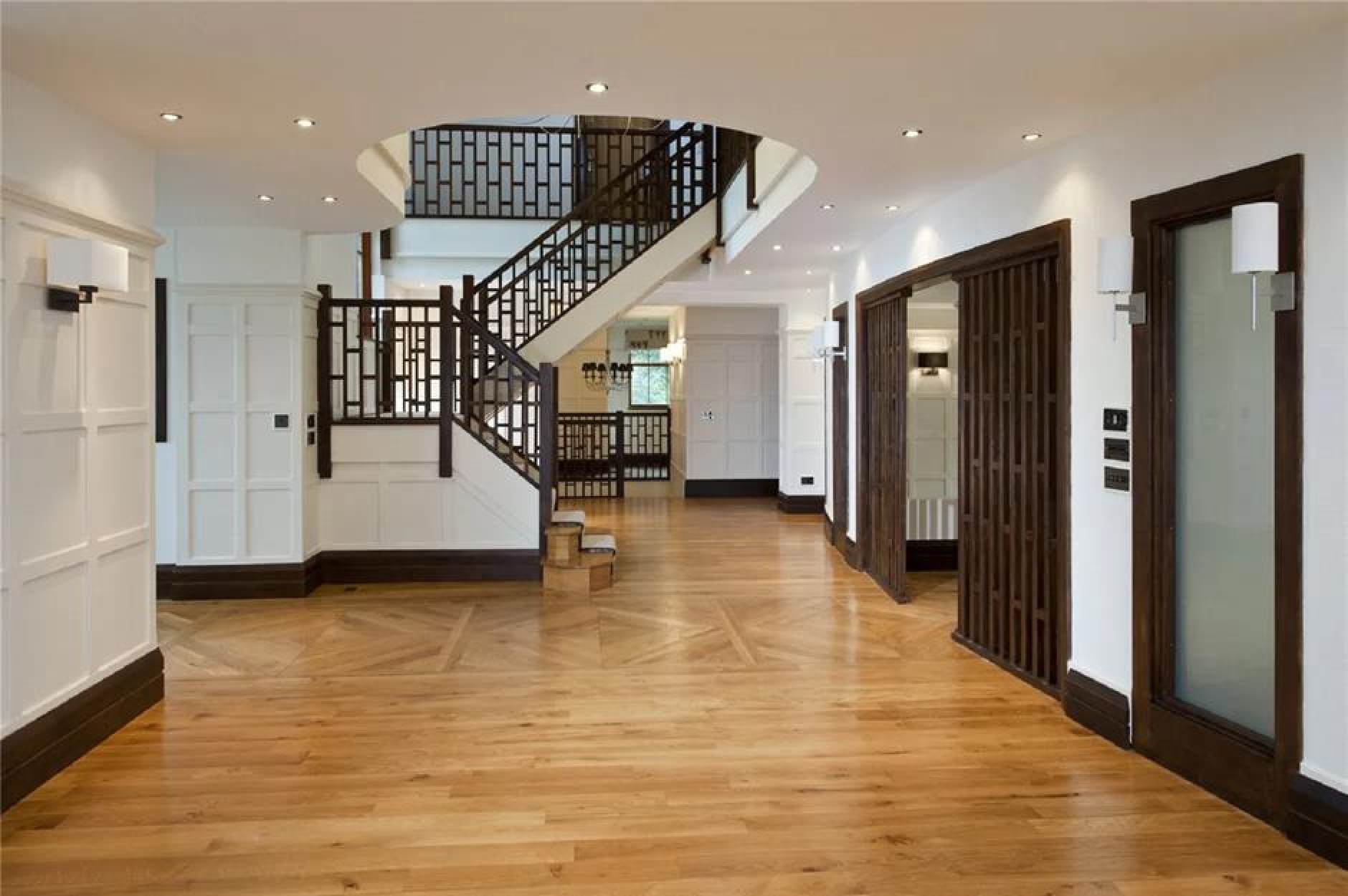 The mega mansion boasts traditional meets modern design. It's believed that Cruise chose the English estate because of its proximity to the British headquarters of the Church of Scientology, Saint Hill, which the actor is the proud member of.
According to Sussex Live, the actor sold the property in 2016 to reality star Peter Andre for US$6.2 million (£5 million), but he returned back to the small Sussex town during Covid-19 lockdown and stayed in the church's headquarters.
He sold his giant Hollywood Hills home to Eva Longoria
Back in 2015, Cruise sold his gorgeous Hollywood Hills home to actress Eva Longoria for US$11.4 million (he asked for US$13 million initially).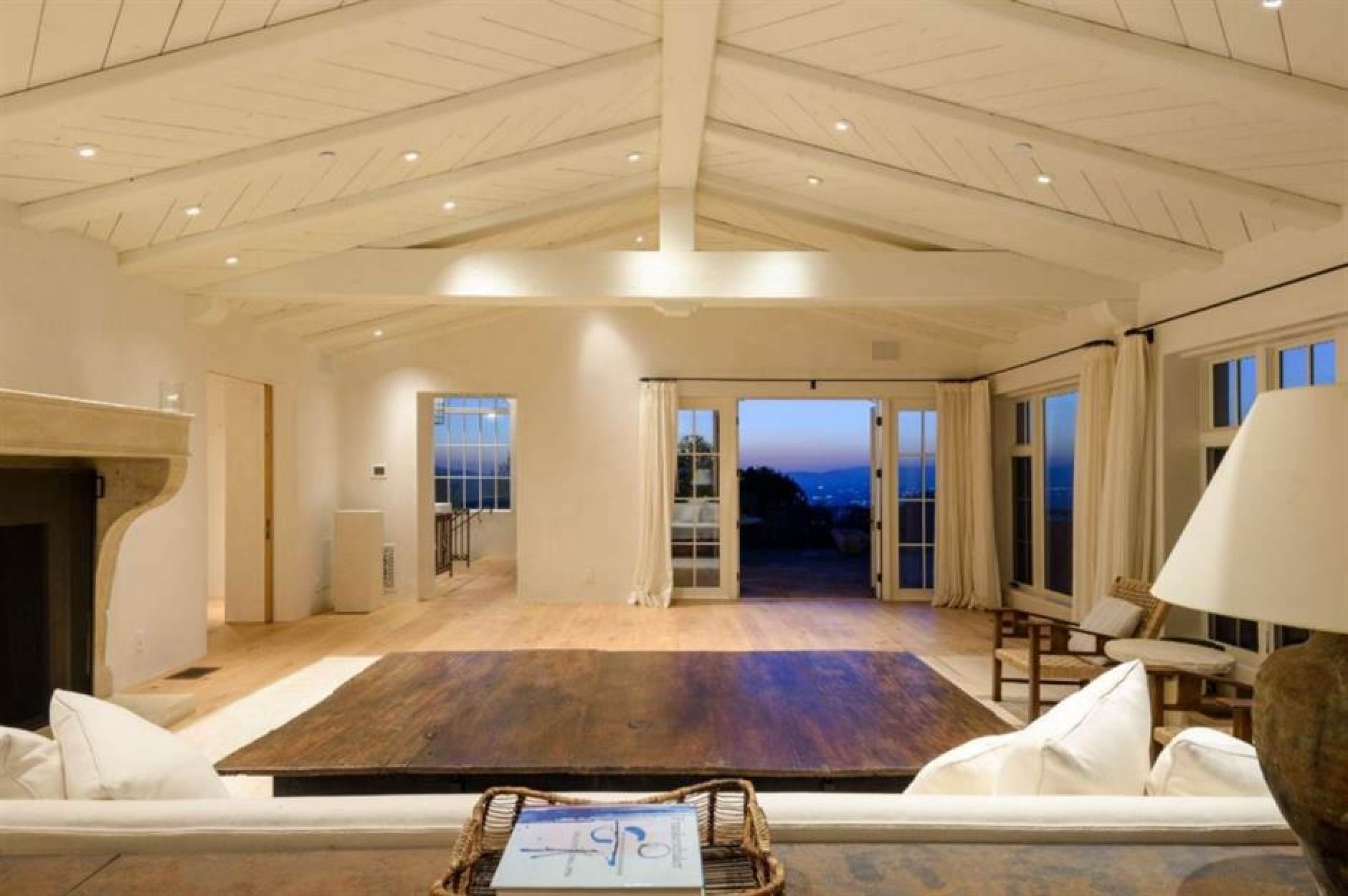 The property was believed to be a lavish European-style villa fitted and finished with wide-plank wood floors, Venetian plaster walls and a rustic Italian farmhouse kitchen. It was slightly smaller than his other properties, with three en suite bedrooms and a slate-roofed guest house as the fourth additional room.
Longoria reportedly sold the property at a loss, for about US$8.2 million, in 2020, according to multiple sources. Cruise was also rumoured to have used this property as a Scientology retreat and not as his full-time residence.
His incredible US$59 million Colorado ranch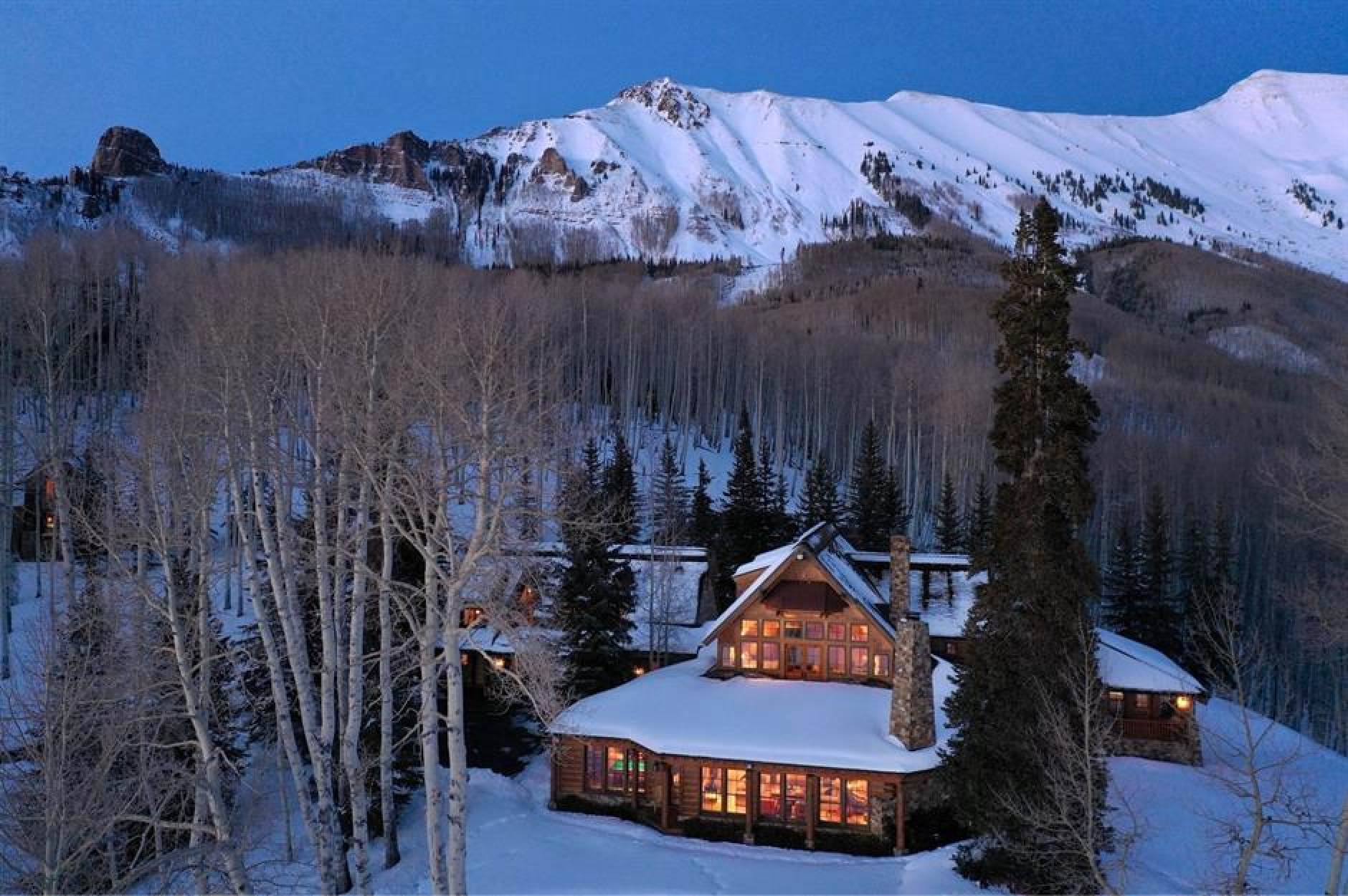 Another one of Cruise's most extravagant properties would be his stunning Colorado ranch, which comes at a jaw-dropping price tag of US$59 million. The property includes four bedrooms in the main house and a three bedrooms in the guest house, and sits on a 10,000 sq ft ranch in Telluride. He bought it in 2014. Besides a large kitchen, living and dining room, the incredible property also has a gym, recreation room and library.
Just like his Beverly Hills mansion, Cruise's Colorado ranch also holds special memories for the Hollywood star, as this was where he spent a lot of his time with ex-wife Holmes and daughter Suri.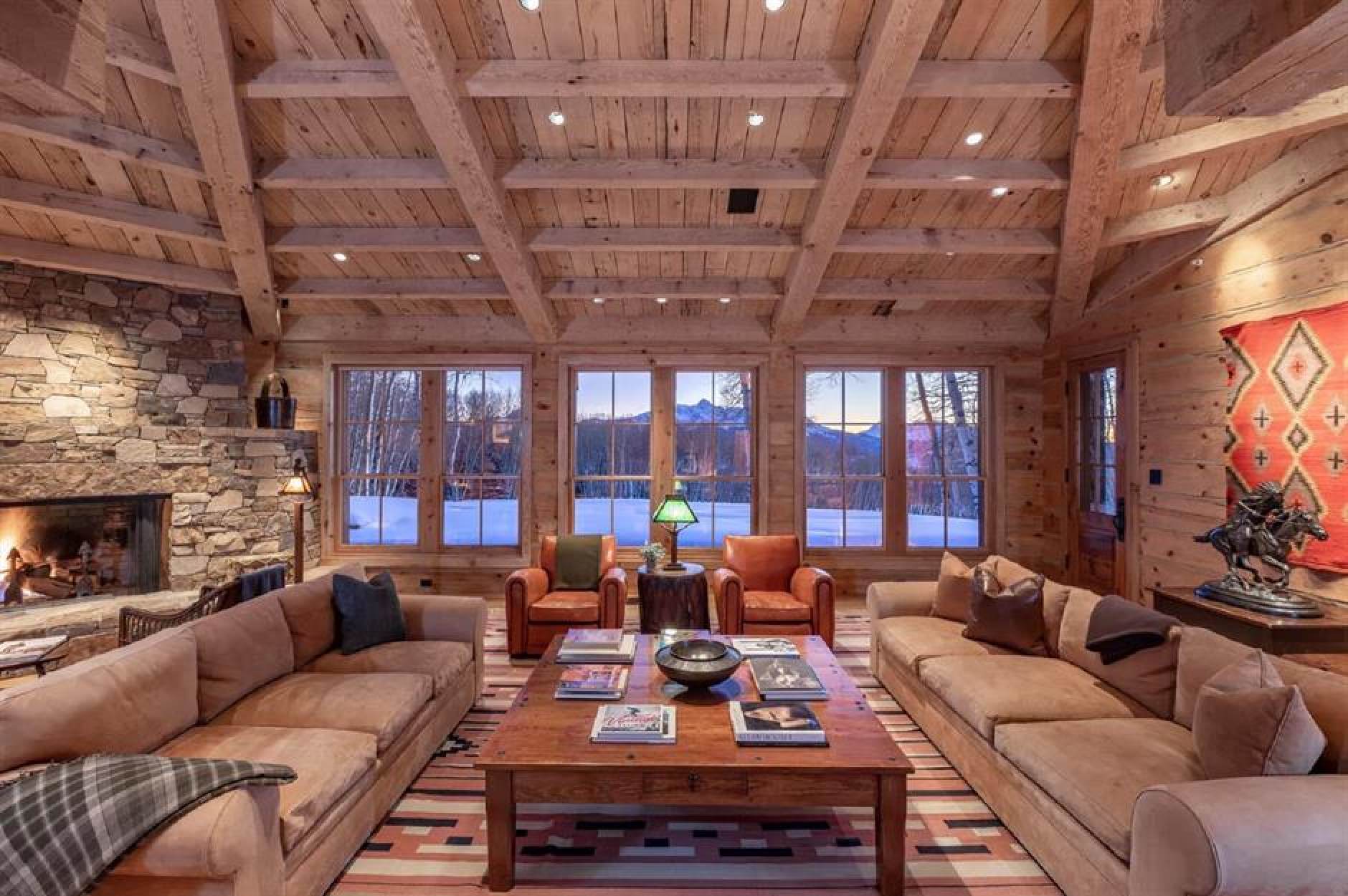 The home was built in 1994 and boasts rustic cedar timber and native stones with beamed ceilings, reports Forbes. Outside the property, there are also courts for tennis, basketball and ice hockey and a private trail system with access to and views of the 4,270-metre-high mountains in the distance with a private gate into the Uncompahgre National Forest.
His 2,200 sq ft New York City flat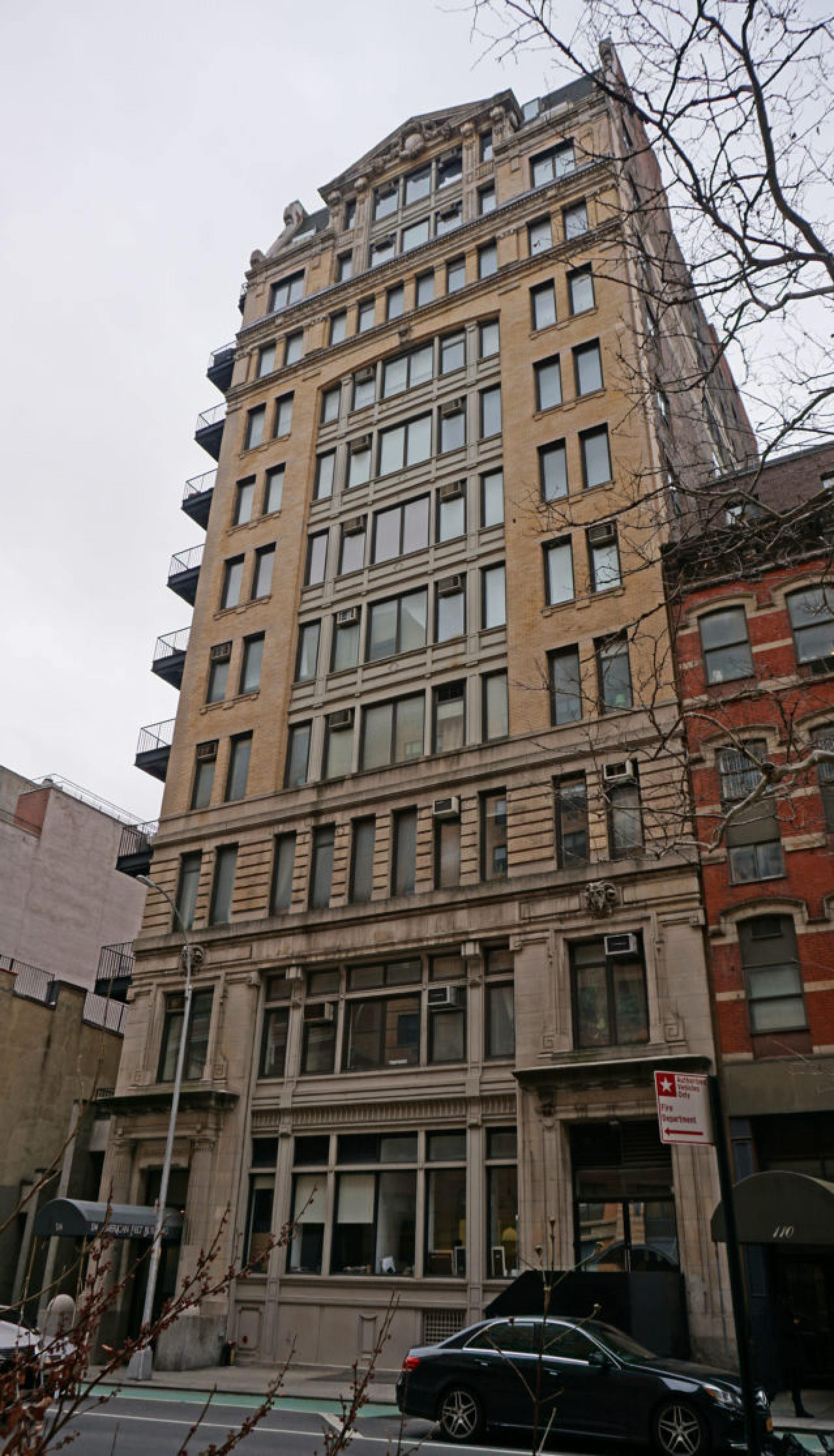 Born in Syracuse, New York City, Cruise definitely has a special bond with his hometown. So it's not surprising that he bought some of his earlier properties in the Big Apple. According to US Magazine, his NYC flat was 2,200 sq ft, with two bedrooms, two baths and a gym room.
Located in the American Felt building, the actor shared the unit – at separate times – with ex-wives Nicole Kidman and Holmes. The publication also stated that Cruise's previous girlfriends – Rebecca De Mornay and pop diva Cher – had also spent some time in the condo. Cruise let go of the property following his divorce and sold it for US$3 million.
Now, Cruise lives in a multimillion-dollar Florida penthouse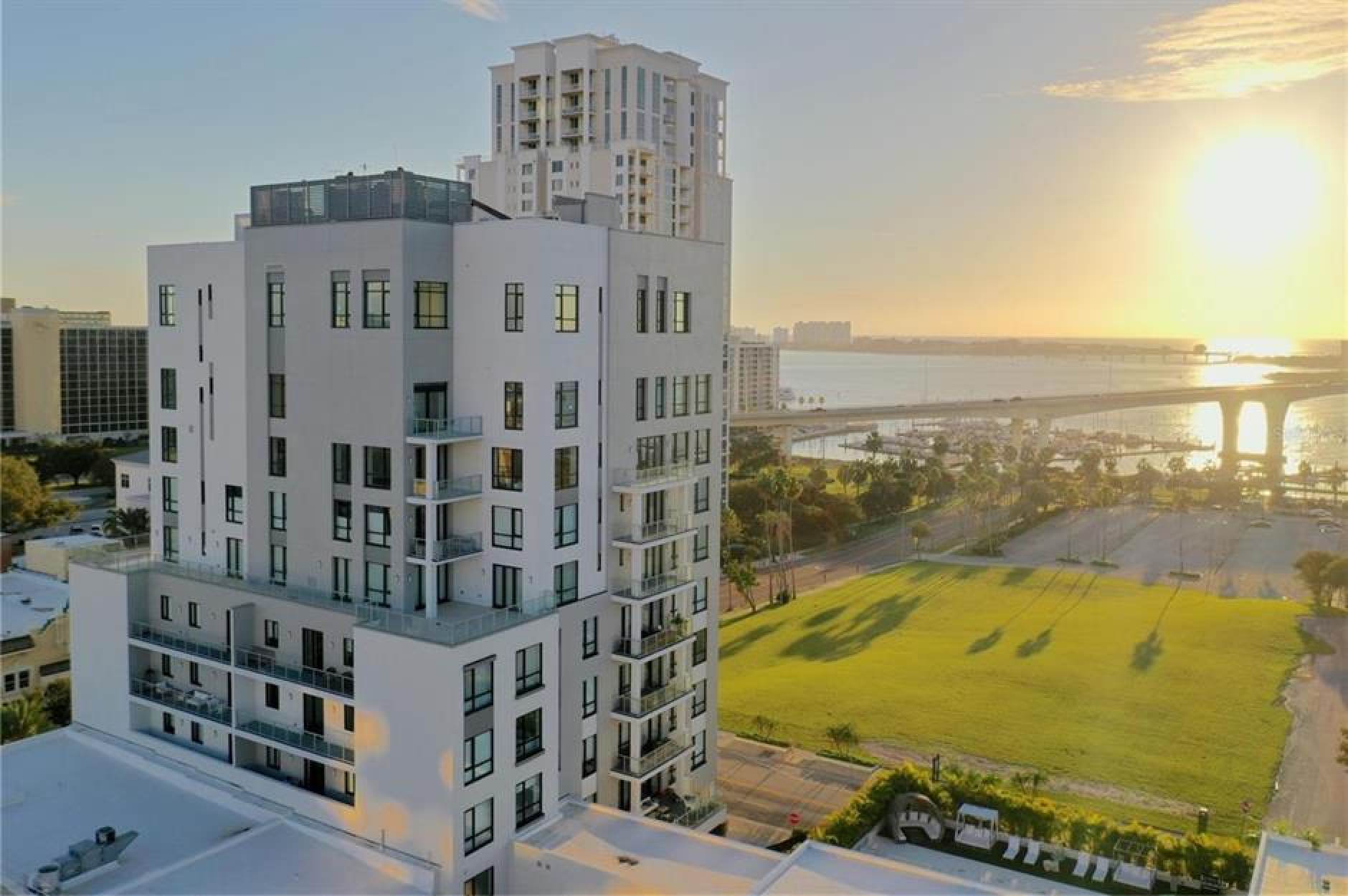 According to reports, the Risky Business star now lives in a luxurious penthouse in the city of Clearwater, Florida, which is also known as the home of Scientology.
The property has a huge swimming pool located on the rooftop along with a flight simulator room, a concierge service, cinema and car lift. The latter is used to transport the actor's sweet rides up to an ultra-secure parking garage that can fit up to nine vehicles.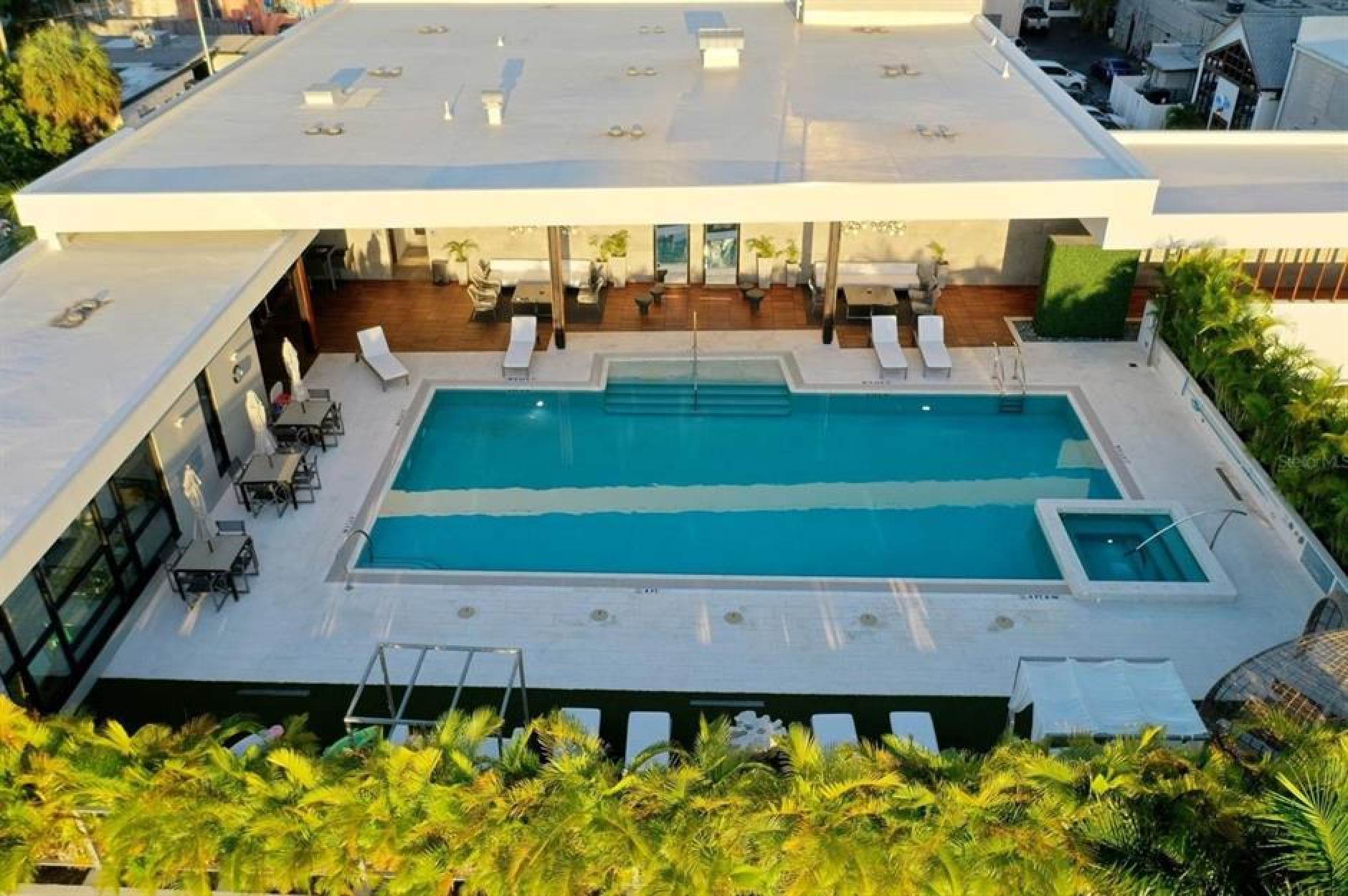 He bought the penthouse back in 2017, occupying the top two floors dubbed as The SkyView as it offers unparalleled views of the city. British media reports that Cruise is currently living with his son Connor in the Clearwater penthouse and the property is the brainchild of another millionaire Scientologist, Moises Agami.

The Top Gun: Maverick and Mission Impossible star lived in a Beverly Hills mega-mansion with then-wife Katie Holmes and daughter Suri before selling it for US$38 million
His New York flat was also once home to ex-wives Nicole Kidman and Holmes, and some of his previous girlfriends, from Rebecca De Mornay to pop diva Cher