Who's the richest on The Real Housewives of Dubai? Net worths, ranked – from Caroline Stanbury and Nina Ali, to model Chanel Ayan and entrepreneurs Sara al Madani and Lesa Milan
Bravo TV's Real Housewives is nothing short of a cultural phenomenon. While the show debuted in the US, it has seen a number of international spin-offs centred around groups of rich and successful ladies from other countries too.
There was Vancouver, Melbourne, Cheshire, Auckland, Sydney, Johannesburg, Hungary, Athens – and even a short-lived French version called Les Vraies Housewives.
Housewives
' executive producer Andy Cohen
announced in November last year
that the next instalment would take place in none other than the glamorous city of Dubai in the United Arab Emirates (UAE). "
Real Housewives of Dubai
add an international glamour, sophistication and entry point into conversations that we haven't heard before in the
Housewives
universe," he said in a statement.
After waiting patiently for seven months, fans can now rejoice as The Real Housewives of Dubai premiered on June 1. With six new ultra-rich cast members announced, we take a look at who's who, and rank them by net worth.
Caroline Stanbury: US$30 million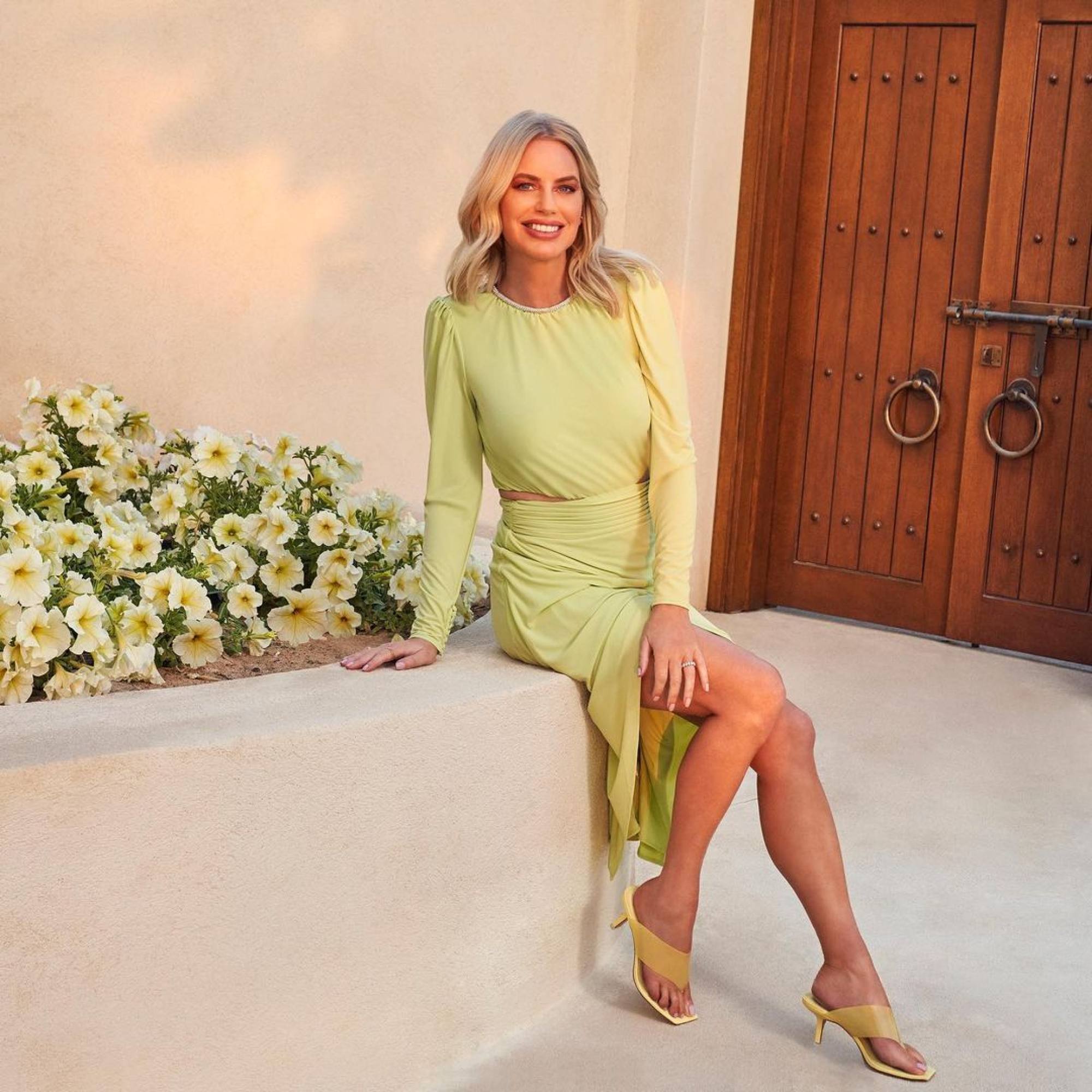 Bravo's diehard fans will definitely
remember Stanbury
as the stylist-turned-reality-star who once starred on Bravo's show
Ladies of London
(2014). The pretty socialite traded her glamorous British life for one in Dubai with her new husband and former Real Madrid soccer player Sergio Carrallo.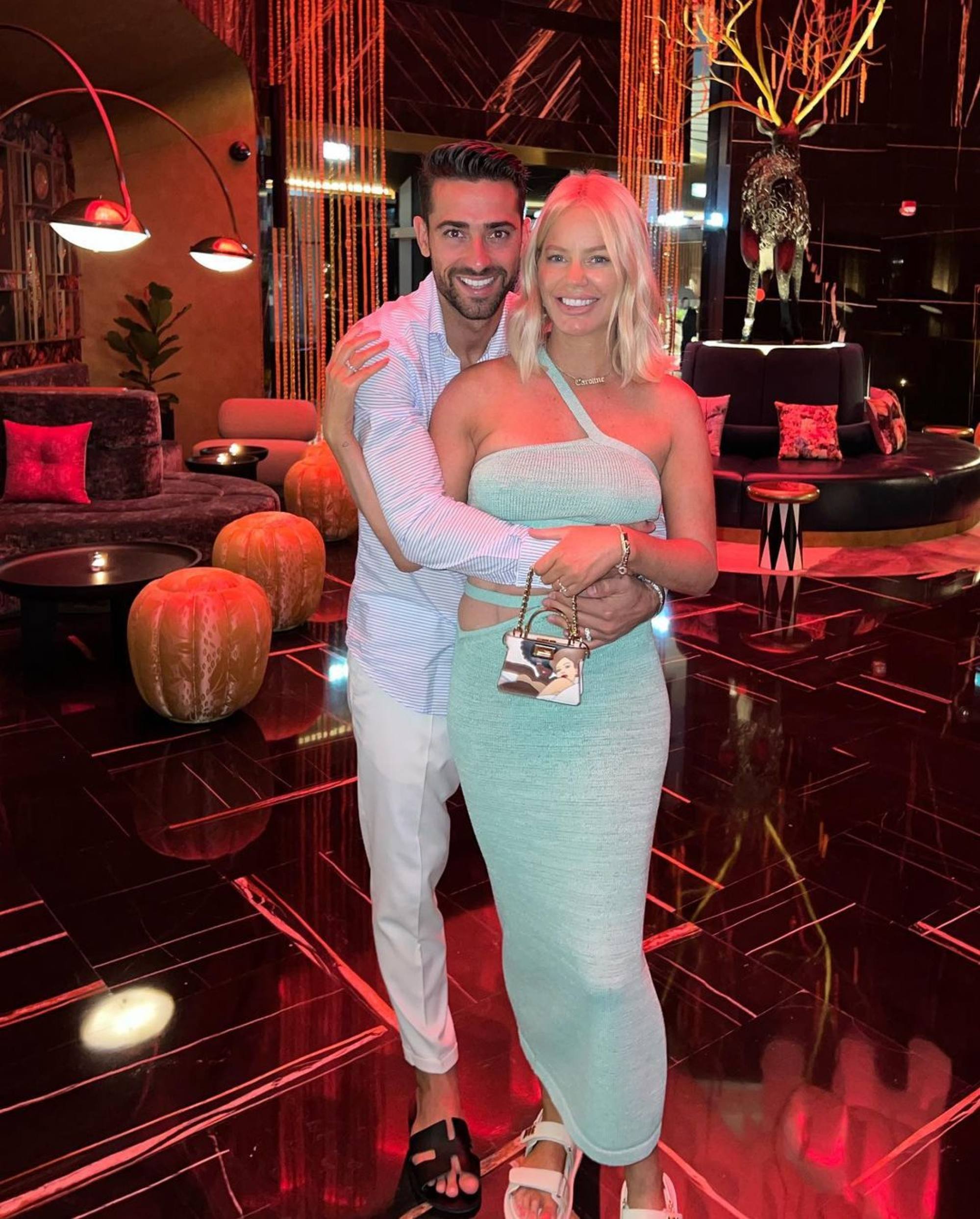 With three children from her former marriage to Turkish millionaire Cem Habib, the businesswoman saw a significant wealth bump after her divorce settlement. She reportedly enjoys a whopping net worth of US$30 million.
We are excited to see Stanbury's take on Dubai as she has long been known for her elite networks – ranging from royalty to celebrities – and her impeccable fashion sense (she has her own shoe line called Black Suede Studio and represents several luxury brands as an influencer).
Lesa Milan: US$5 million – US$9 million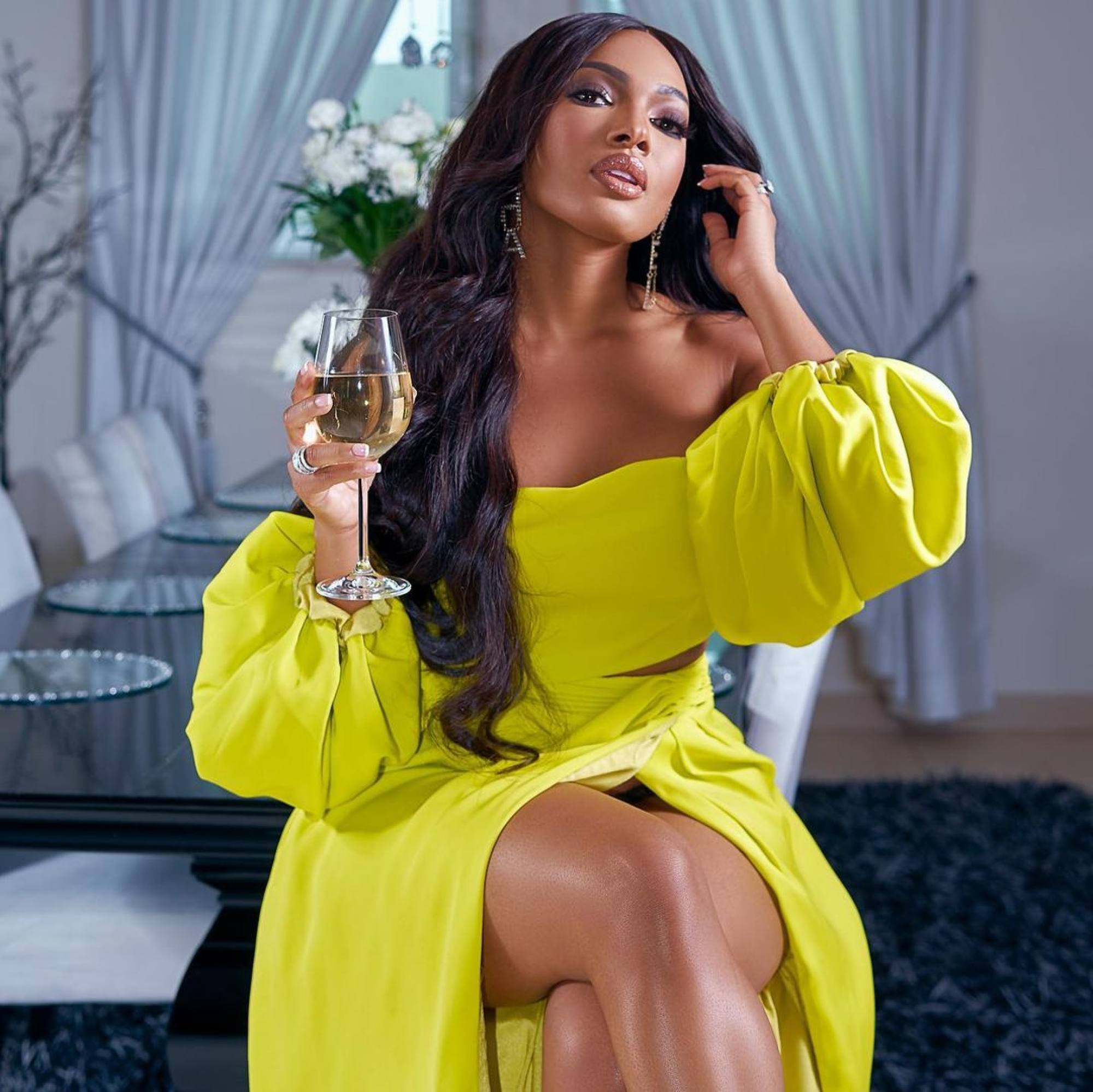 The former Miss Jamaica winner and fashion designer comes in second in terms of net worth. She owns a line of maternity clothes called Mina Roe Maternity, and her pieces have been worn by the likes of Beyoncé and Khadijah Haqq McCray.
Milan moved from Jamaica to Miami before relocating to Dubai where she has been living for the past eight years. She is married to millionaire financier and property developer Richard Hall, and together they have three children – Maximillian, Sebastian and Kristian.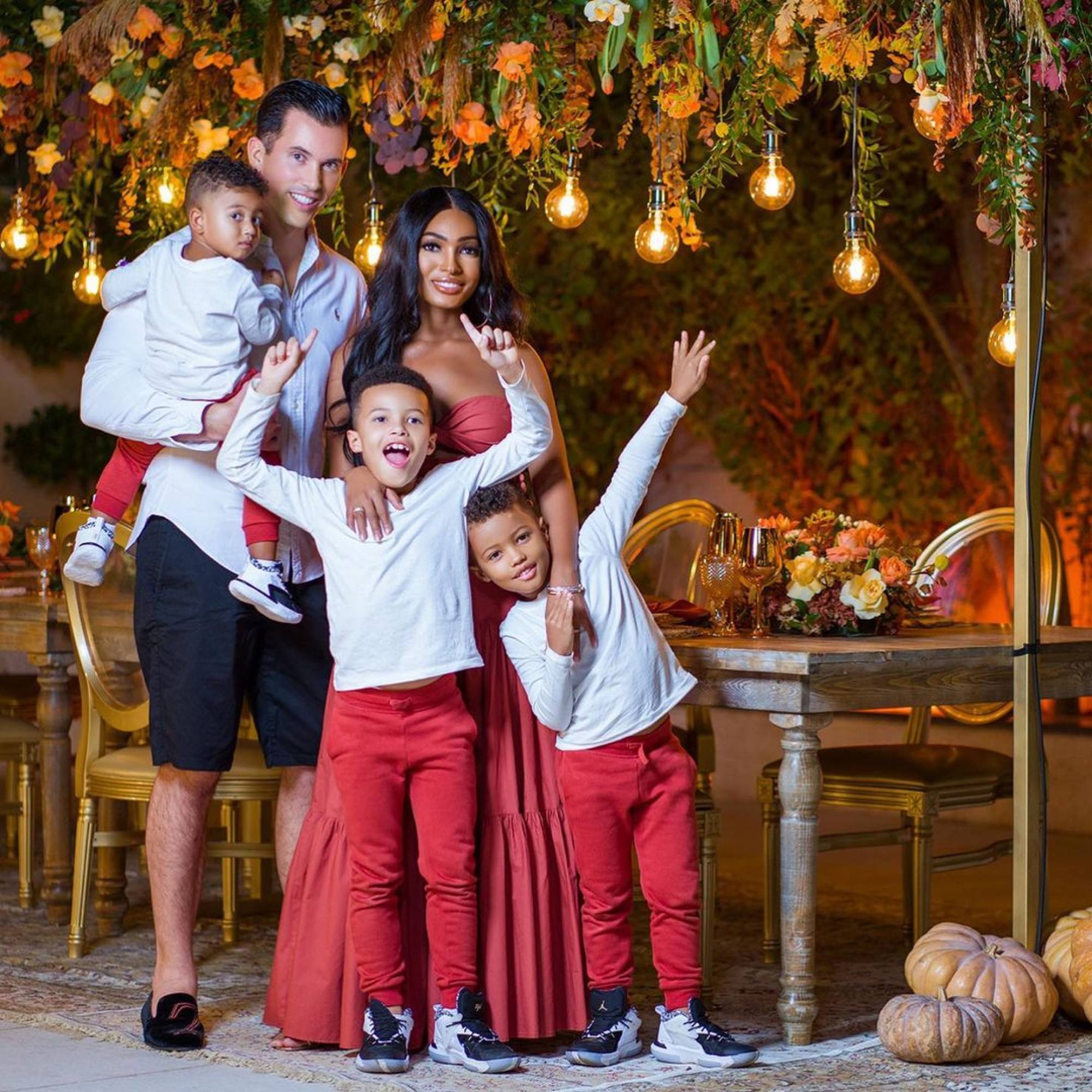 As evidenced by her Instagram page, Milan lives an ultra luxurious lifestyle, sailing on yachts, posing alongside Mercedes, collecting Hermès Chanel and Louis Vuitton handbags and jetting off to various far-flung corners of the world.
Caroline Brooks: US$4 million-US$6 million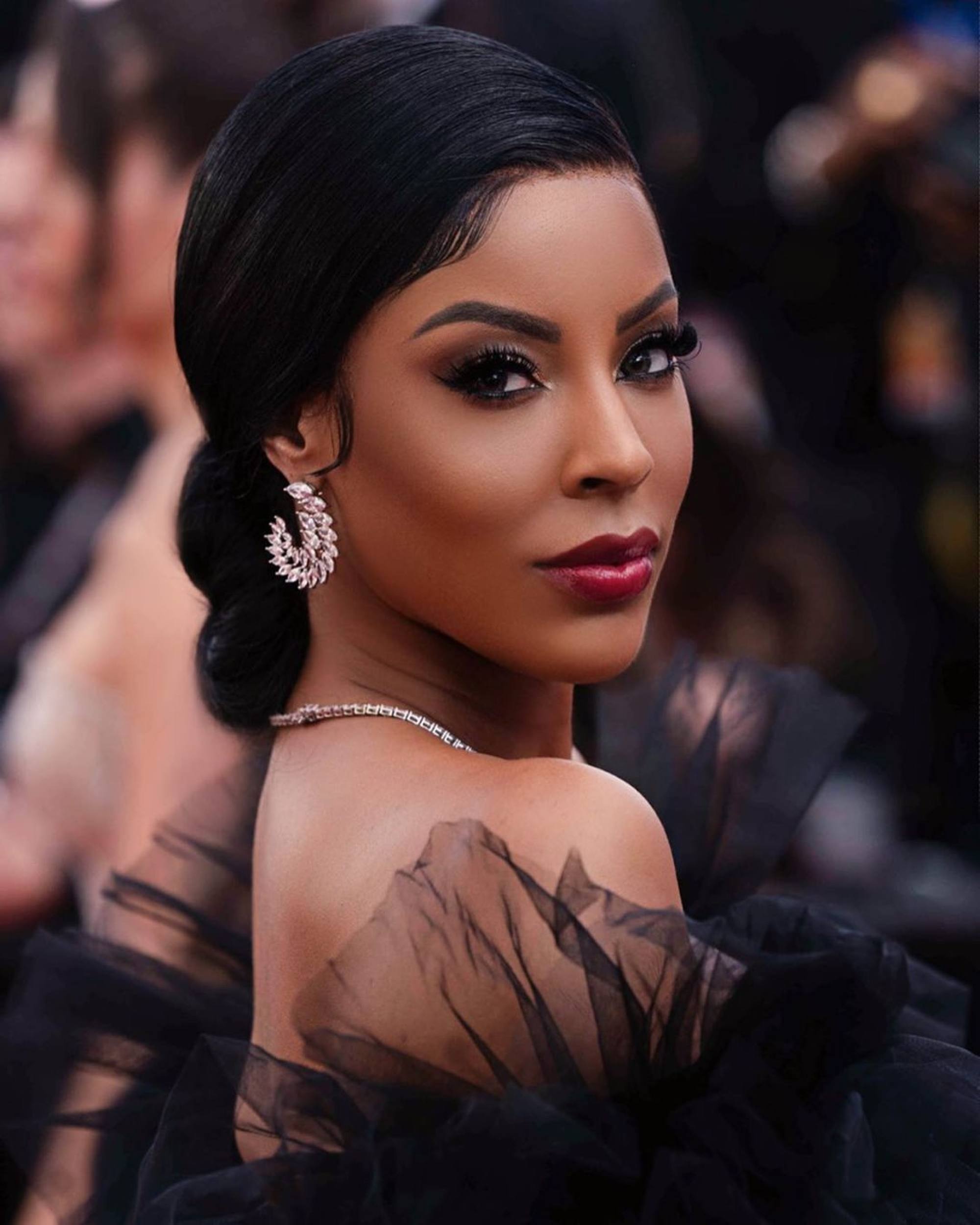 The third richest Real Housewife of Dubai is none other than Caroline Brooks. The Afro-Latina divorcee and mum of one initially followed her now ex-husband to Dubai, but has stayed on since their break up and lived there for the past 11 years.
Brooks has also worked as executive director of a property brokerage firm in Dubai, according to Cosmopolitan Middle East. Bravo TV even said that she became "one of the first female real estate directors in the area".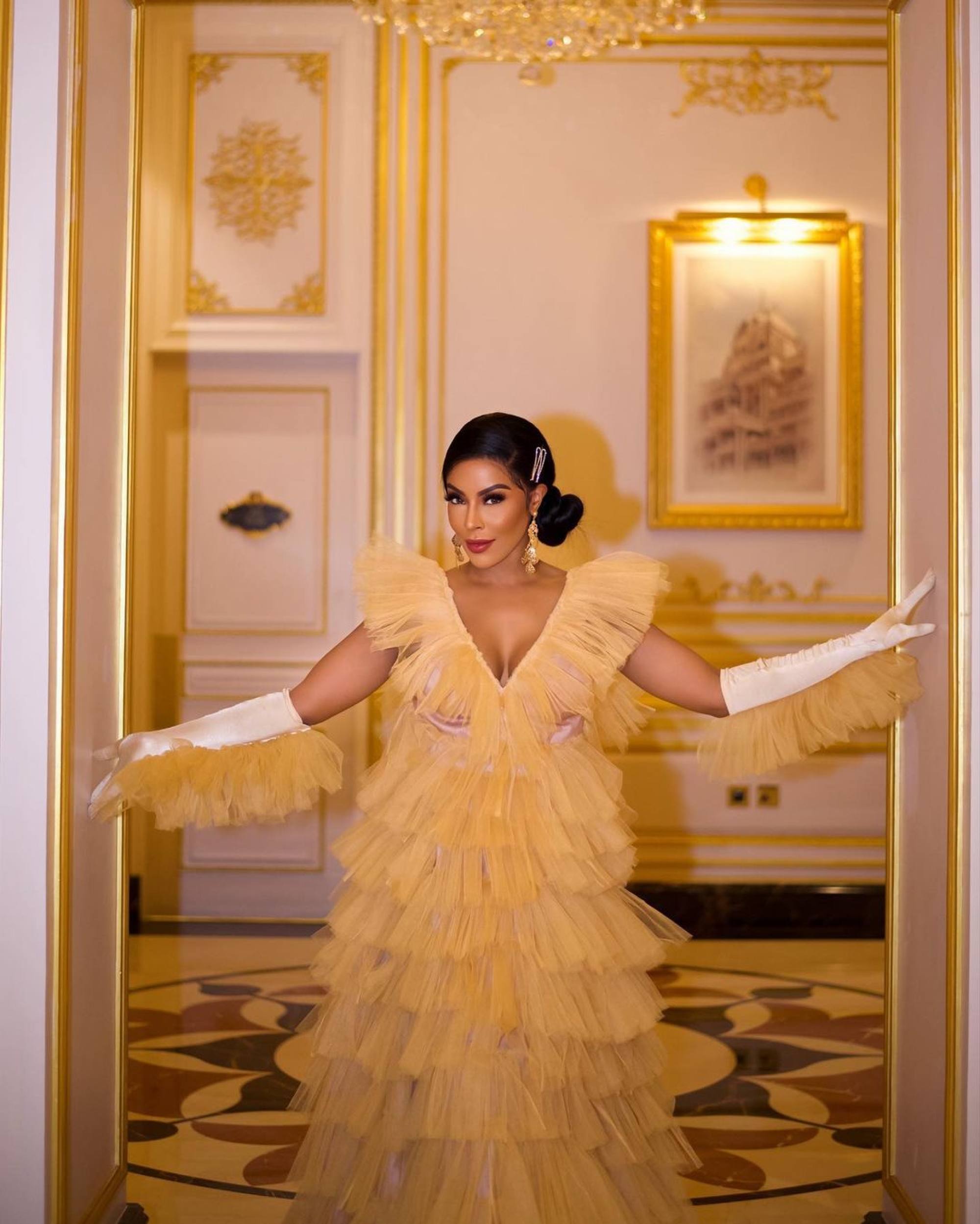 While she married rich, Brooks says that her net worth – which is believed to range between US$4 million and US$6 million – was nevertheless hard-earned from scratch after her divorce. She told Cosmo that "people often think things are handed to her based on her luxe lifestyle Instagram account".
Speaking of Instagram, the businesswoman enjoys 220,000 followers and was recently spotted on
the Cannes Film Festival red carpet
. She is now involved in a new business salon called Glass House Salon and Spa that we should get a look at on the upcoming show.
Chanel Ayan: US$1 million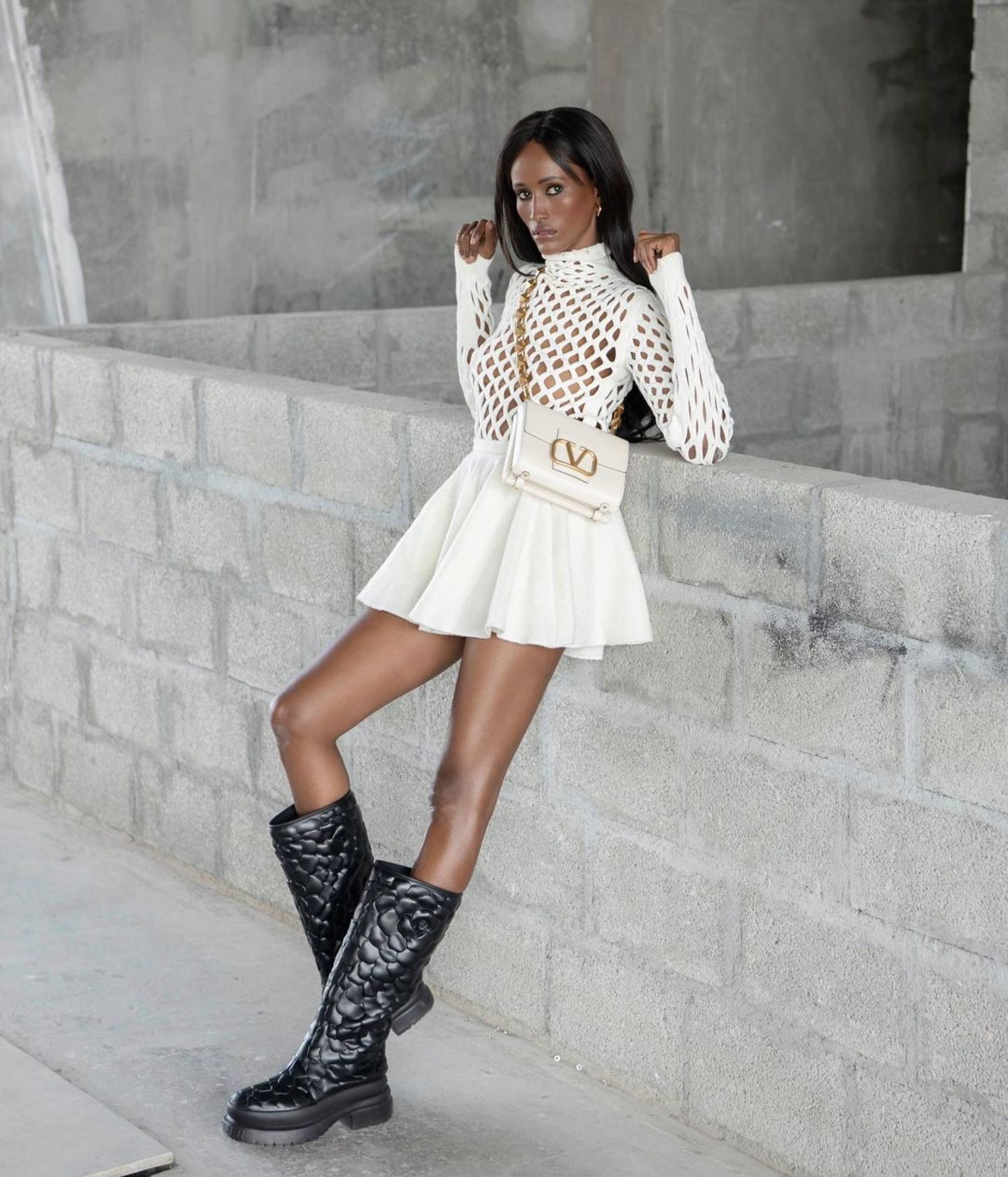 Real Housewives fans were ecstatic to know that supermodel Chanel Ayan has joined the Dubai series' line-up.
The Kenyan-born, Somali and Ethiopian beauty is a pro on international catwalks (Chanel, Tiffany, Cartier, Valentino and Dolce & Gabbana to name but a few) as well as gracing fashion magazines (she was the first black model to be featured on the cover of a Dubai magazine). In addition, she's a successful businesswoman in her own right, who owns a talent agency and a make-up and skincare line with celebrity make-up artist Toni Malt.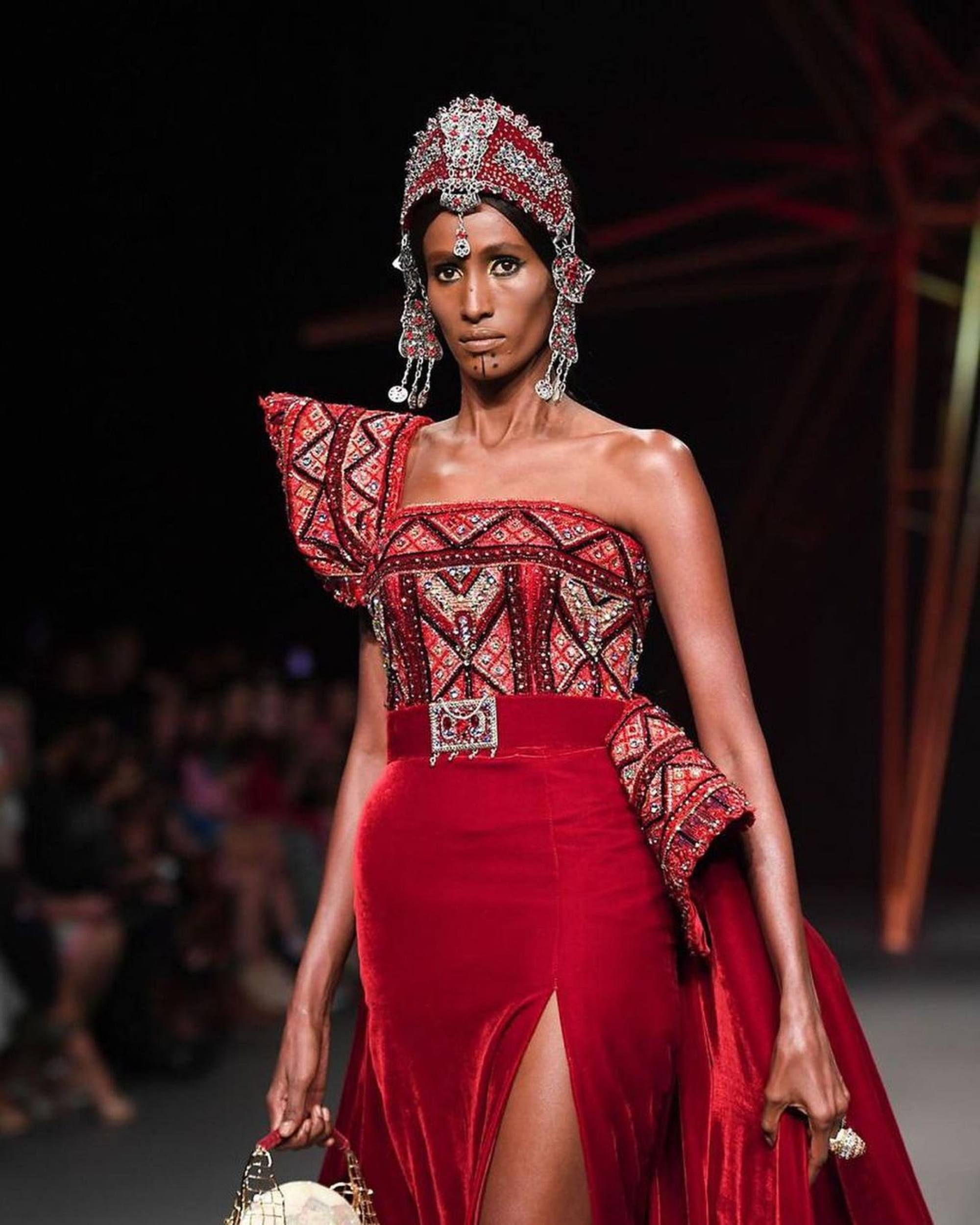 Ayan is married to former model and artist Luca Salves, whom she met in Brazil, before the power couple moved to Dubai almost 18 years ago. They have a teenage son, Taj, who is also following in his parents' footsteps as a model (he recently posed for Vogue Arabia). We can't wait to see what Chanel Ayan will bring to the table (apart from glamour, of course).
Sara Al Madani: US$1 million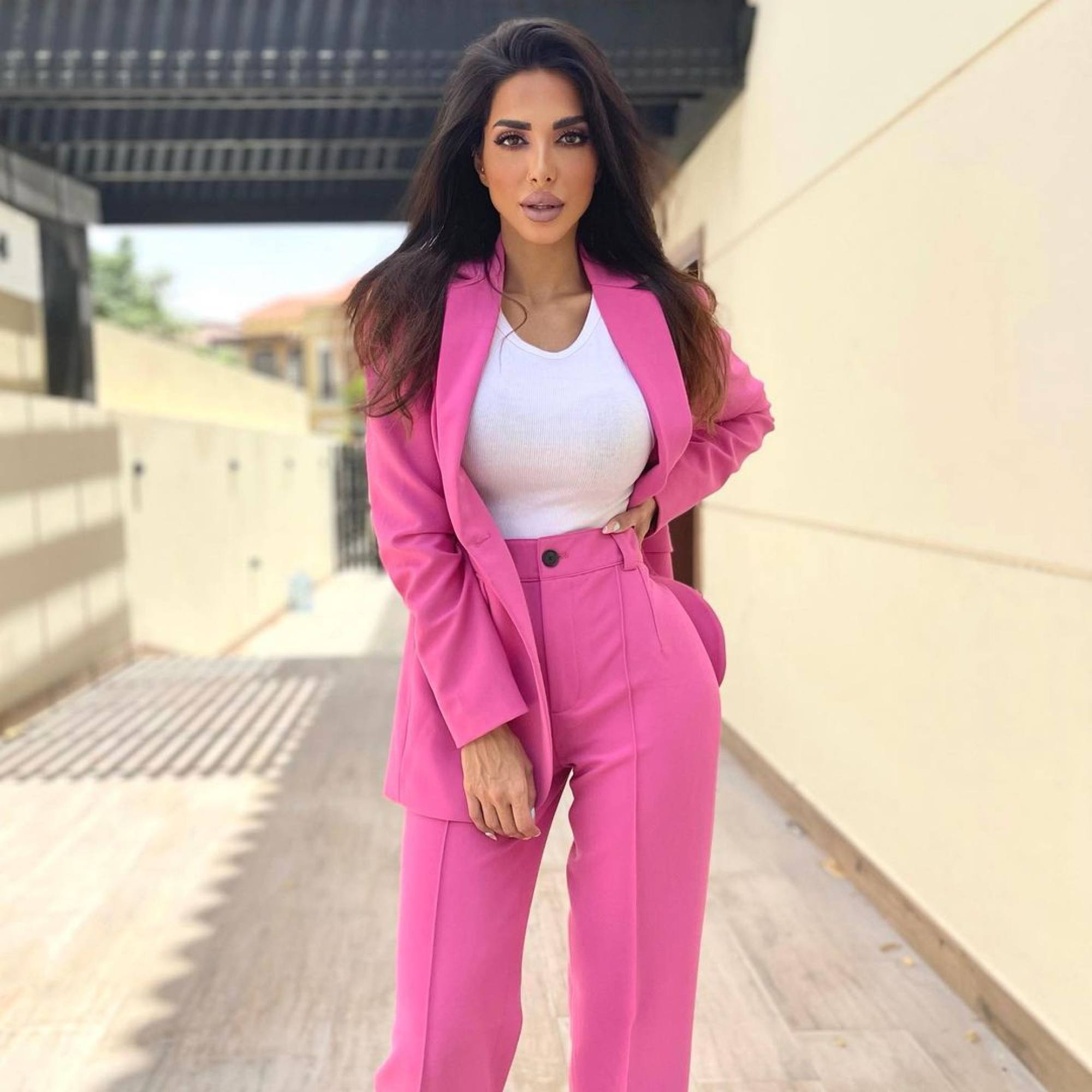 Sara Al Madani appears to have the beauty and the brains by being "a multi-award-winning serial entrepreneur renowned in the UAE", as Bravo's website points out. She started her own business at the age of 15 and is also a respected public speaker who has delivered 200 keynote speeches to date.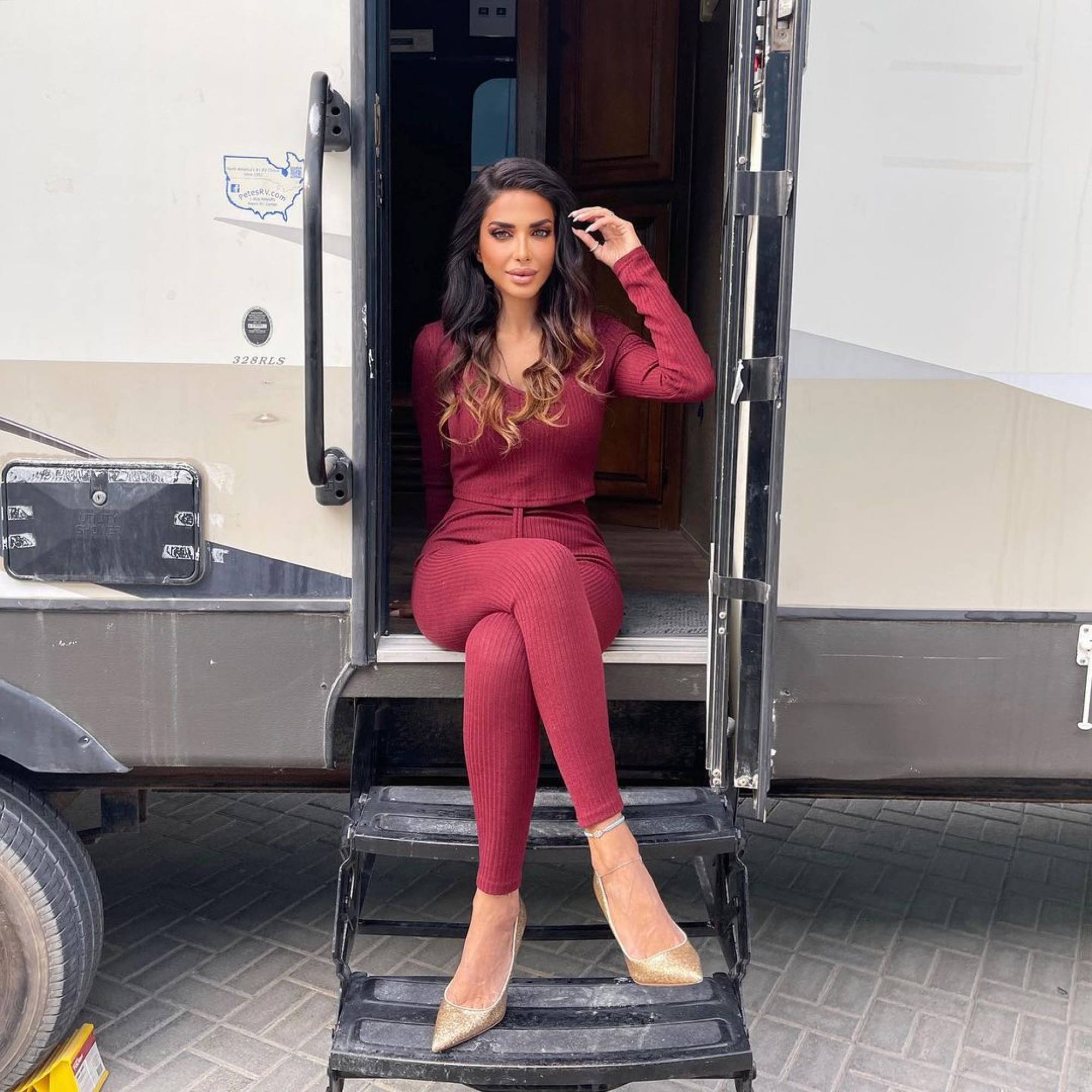 According to her LinkedIn page, Madani currently owns HalaHi – a personalised platform that features video shoutouts from celebrities to their fans. She is also a partner at Cahero Holding, an investment management company focused on the financial, property and construction industries.
The multifaceted UAE native has in fact dabbled in numerous industries and earned numerous job titles, from fashion designer and CEO, to youngest board member of the Sharjah Chamber of Commerce. She is also a single mum-of-one.
Nina Ali: Unknown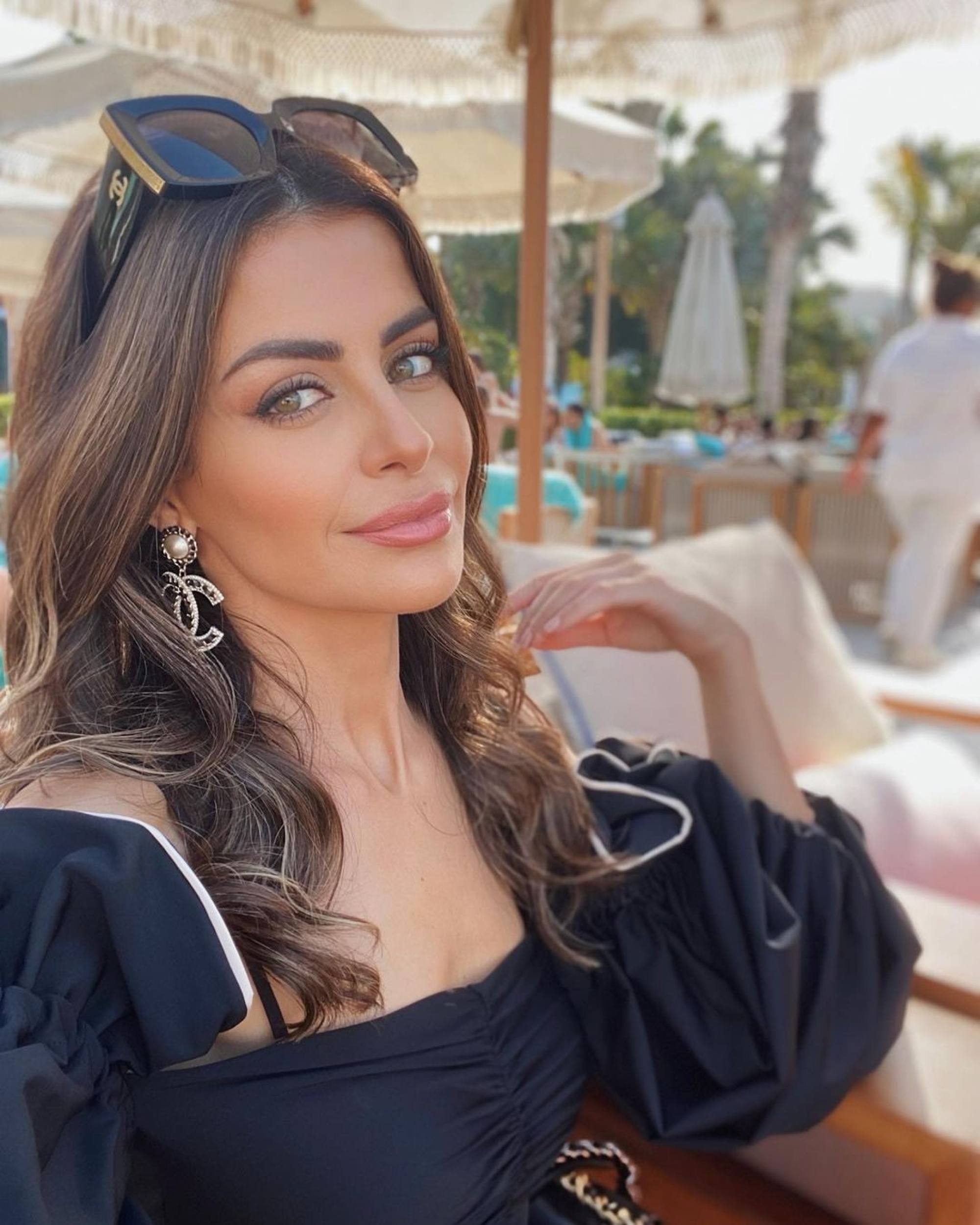 The Lebanese-born, Texas-raised Nina Ali ranks the lowest on the list – but mostly because it's hard to get a handle on her wealth. Still, we wouldn't be surprised if the entrepreneur ranks higher after the show's premiere.
According to Bravo's official site, Ali moved to Dubai in 2011 together with her businessman husband, Munaf Ali. The couple has three children and Ali divides her time between being a super mum and the owner of a premium fruit cake business.
With 521,000 Instagram followers, Ali clearly enjoys the best of Dubai's luxury offerings. She loves flaunting designer handbags (Dior, Gucci) and her Chanel jewellery on her feed too. She can also be spotted at Dubai's exclusive parties despite being rather low-key about her OTT life.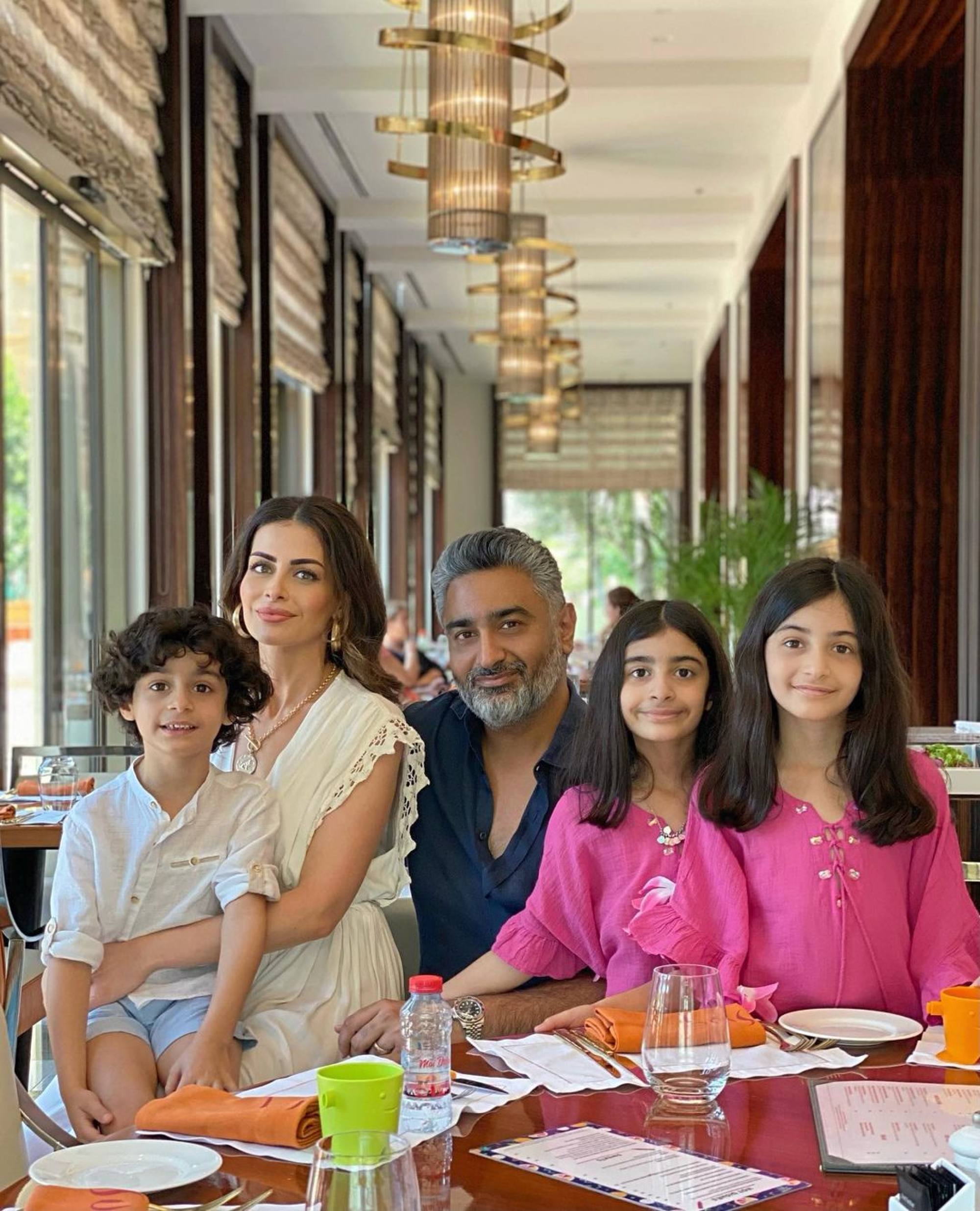 While there are scarce details about her husband, we learned that he actually deals in the cryptocurrency business. Last year, he bought a US$650 million worth of cryptocurrency mining rigs, according to Yahoo! Finance, making it one of the largest purchases on record.
Munaf also owns the UAE-based Phoenix Technology Consultants and has been reported as ordering over US$2 billion worth of cryptocurrency. We already can't wait to see the Alis' extravagant life.

Lesa Milan's maternity clothing line has been worn by Beyoncé and Khadijah Haqq McCray, while Sara Al Madani is one of the UAE's most inspiring public speakers
Meanwhile, multimillionaire Ladies of London star Caroline Stanbury and her footballer husband Sergio Carrallo are also part of the show after moving to the city five years ago