Which Bling Empire cast member has the most fabulous home? From Mimi Morris' US$9 million California mansion and Kim Lee's Malibu beach pad, to Jaime Xie's West Hollywood penthouse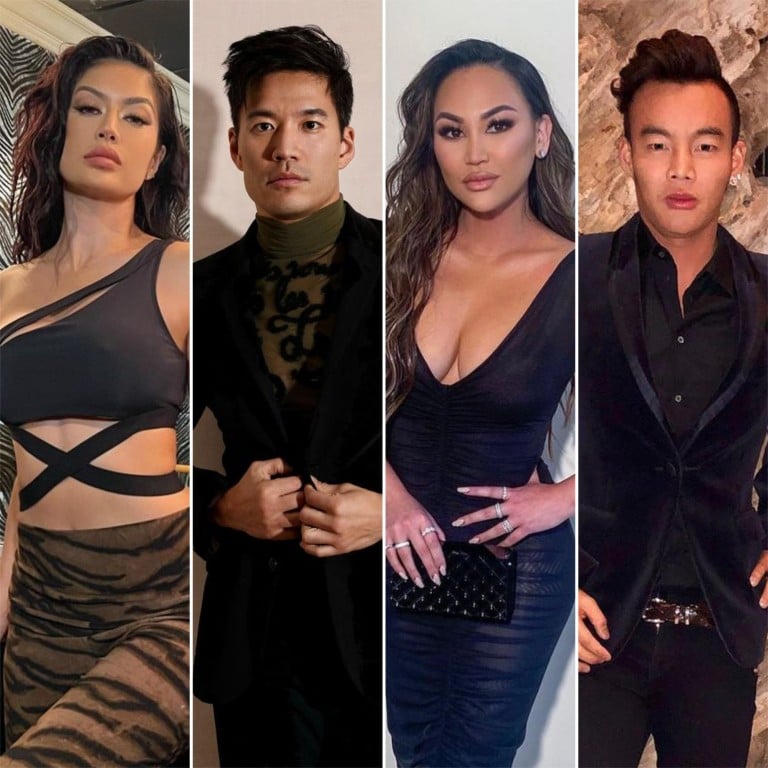 The fabulous parties and extravagant interiors of the Bling Empire cast's homes have appeared on the Netflix screen many a time. Viewers have been taken on wild ride sthrough Anna Shay et al's elegant pads littered with Gucci gowns, fast cars and mega-sized swimming pools.
But what exactly makes their homes so impressive? While not much is revealed about the value of their houses in the series, STYLE decided to take a closer look inside their spacious abodes.
Mimi Morris's Californian castle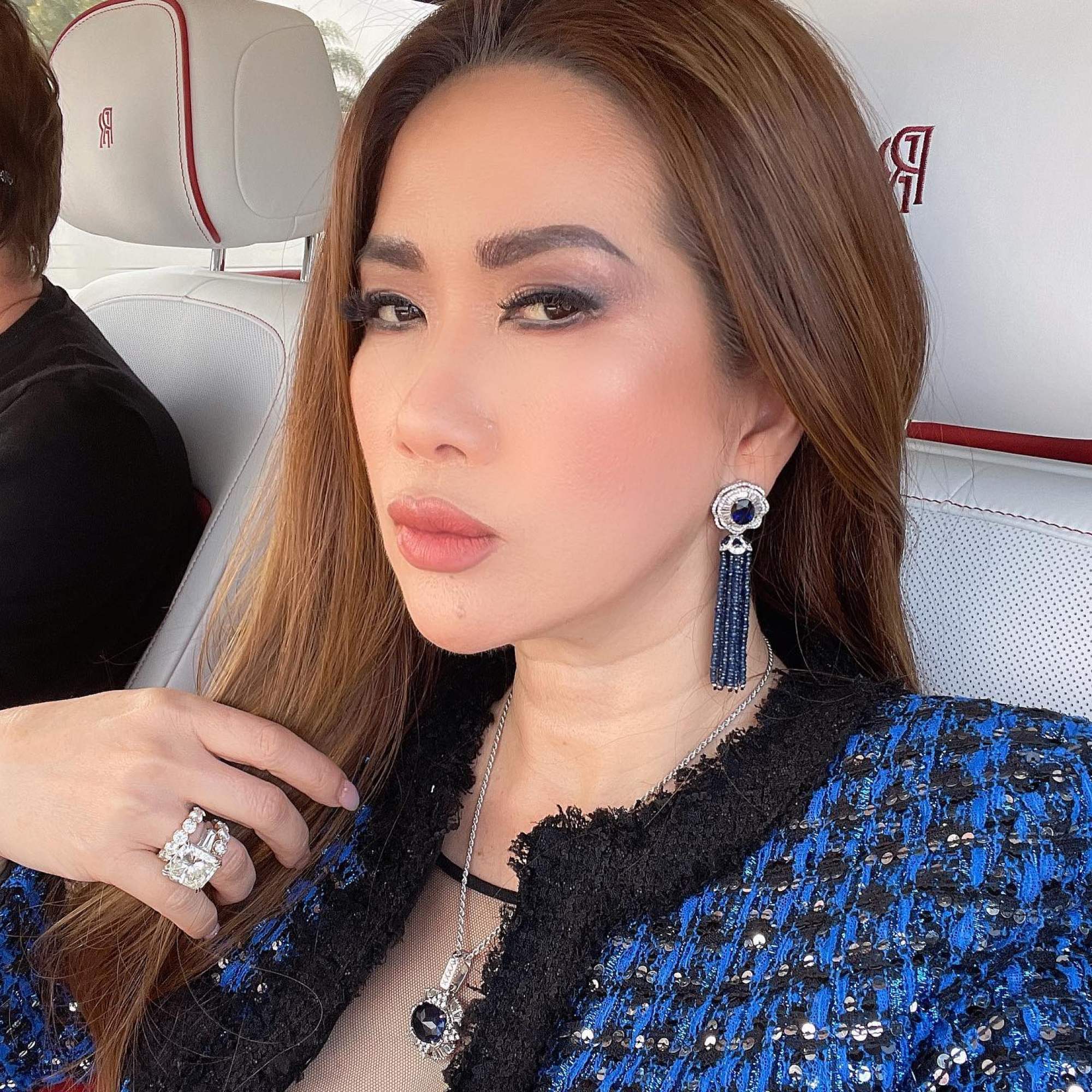 Series two
newcomer Mimi Morris
made a grand entrance thanks to the extravagant party she threw that featured colourful tumbling flower displays and firecrackers – all against the backdrop of her gorgeous, castle-like house. Though not much is revealed about her gigantic abode, one thing is clear – it's worth millions. A cool US$8.8 million, according to British media.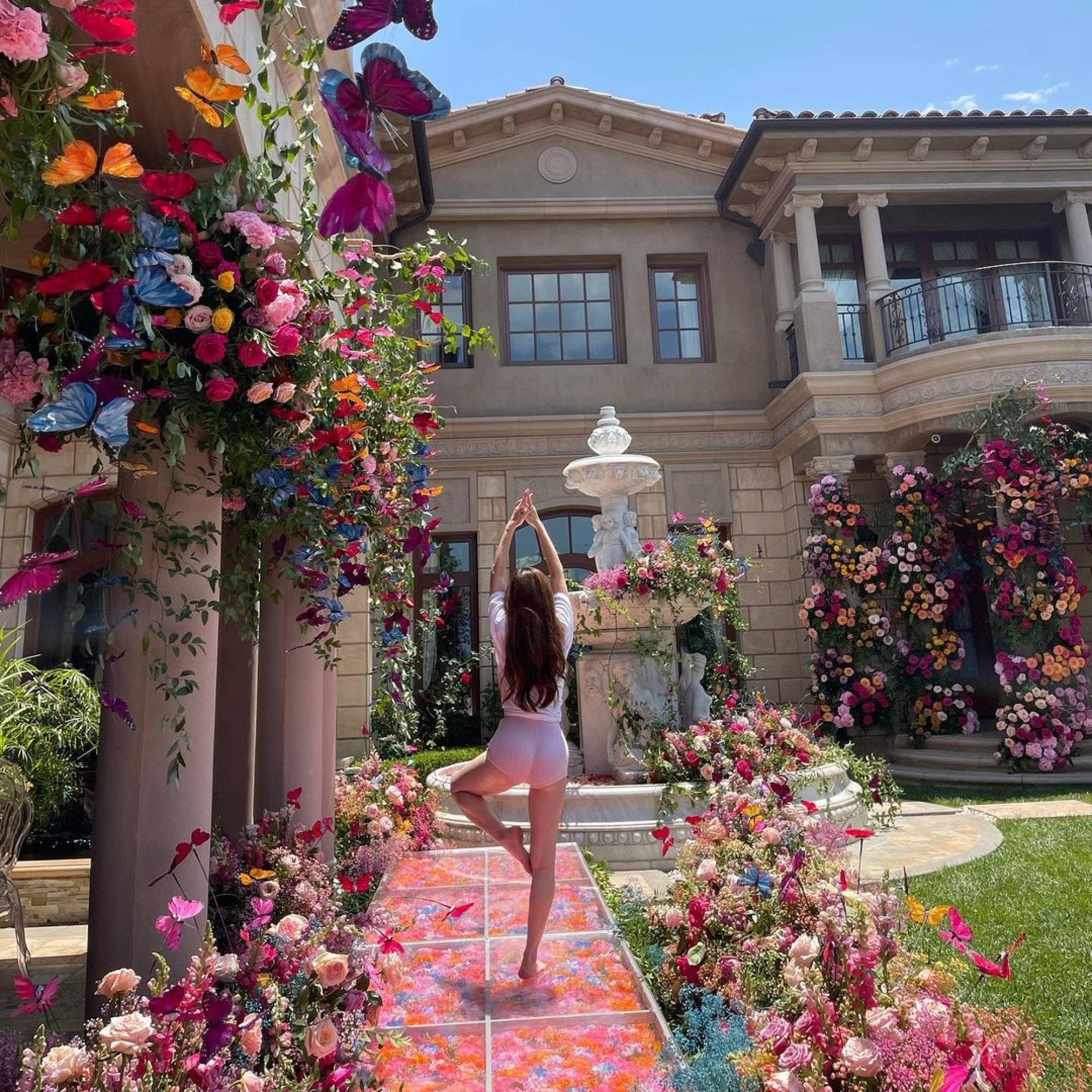 The castle is no stranger to high-status guests either. For one, Dolce & Gabbana hosted Morris' 50th birthday party in the villa and gifted her a custom-made dress that was well-suited to the grand environment.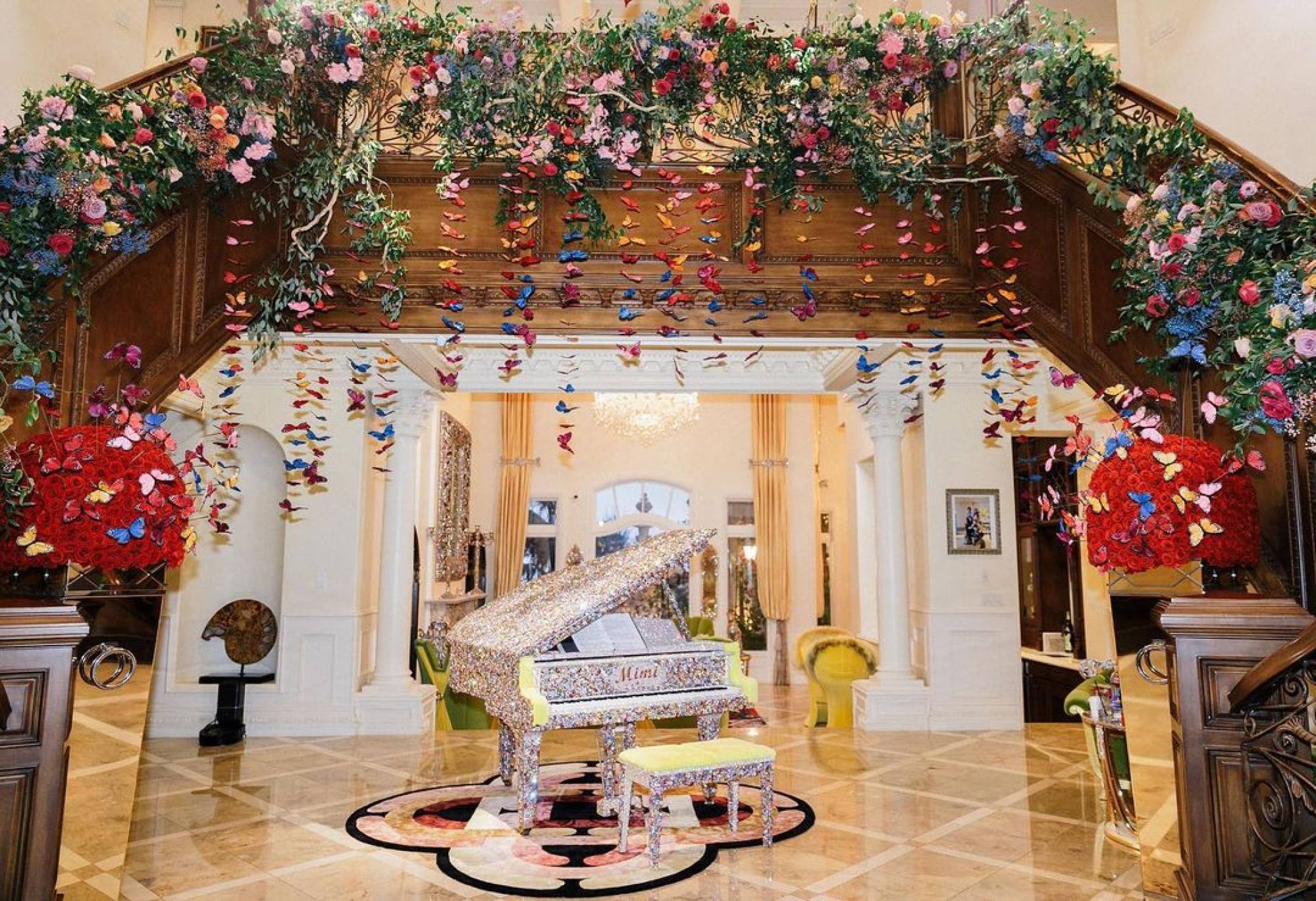 Her house makes a regular appearance on the philanthropist's Instagram account, where she often showcases its elegant staircases, gorgeous dining rooms and wardrobes full of luxury bags neatly displayed in a floor-to-ceiling glass case.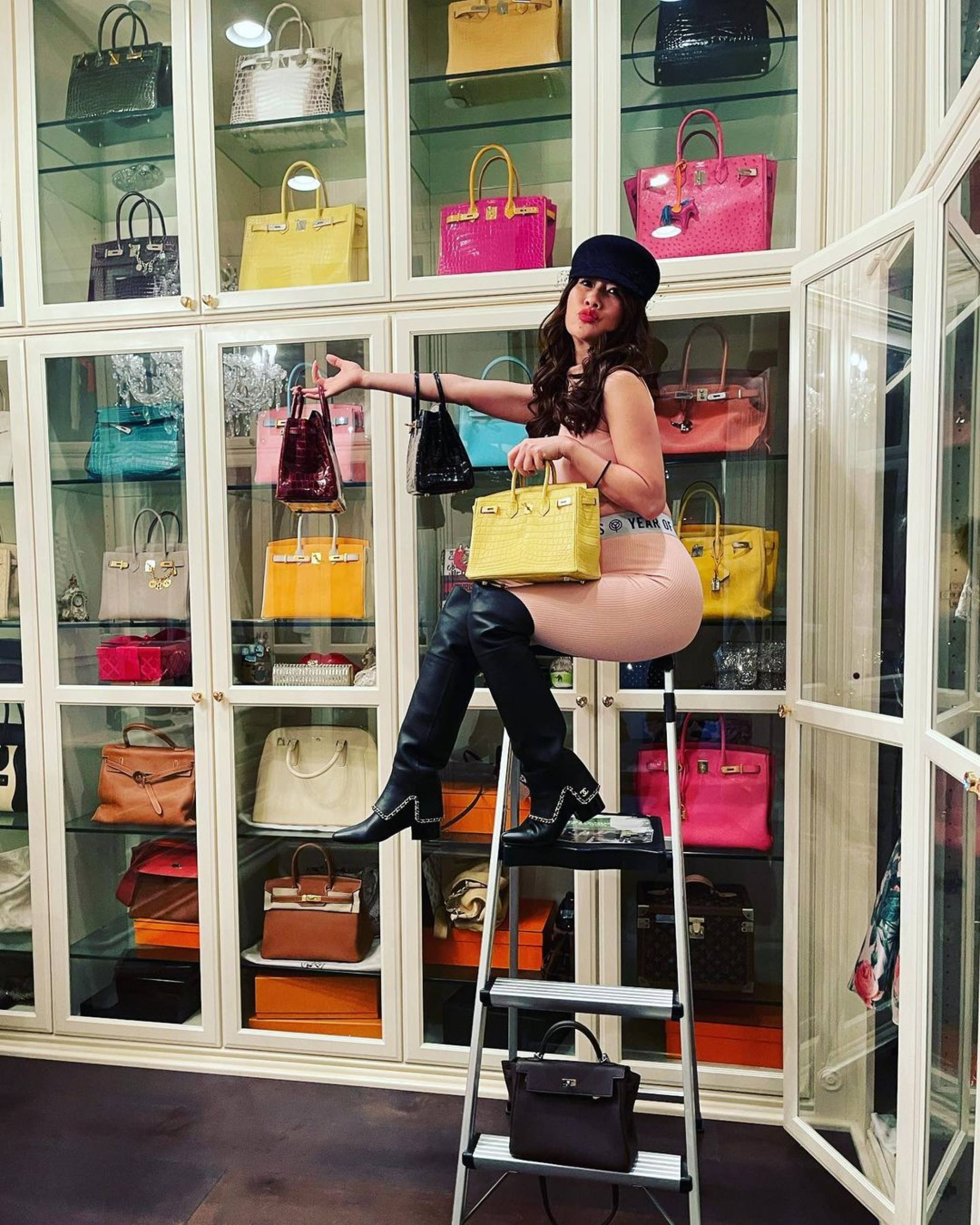 But that's not the only expensive collection that takes up space in Morris' home. She also has a garage full of luxury cars including three Rolls-Royces and Ferraris.
Anna Shay's beautiful Beverly Hills estate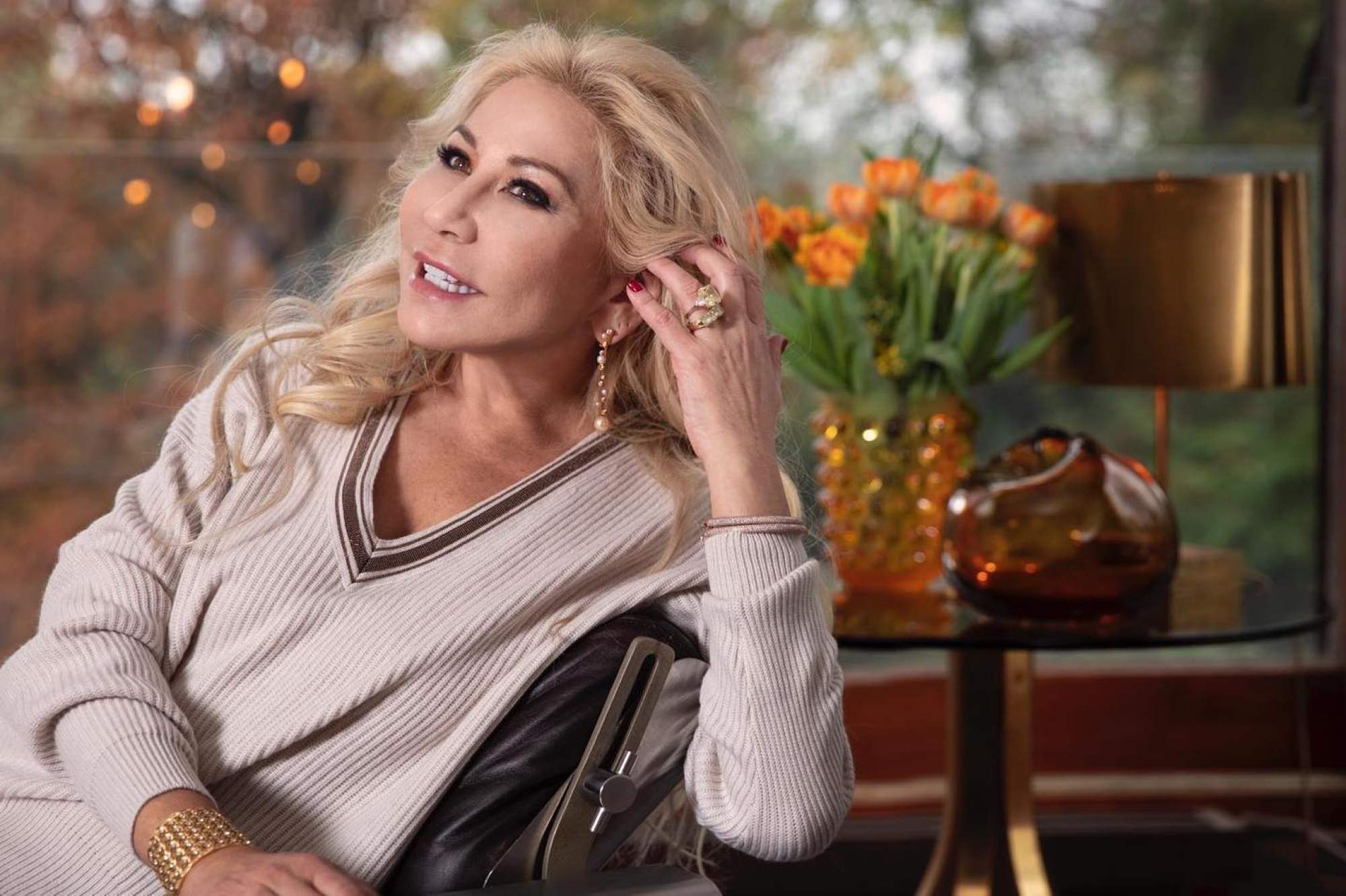 After
selling her talk-of-the-town Spanish casa
, Shay moved into a new house in Beverly Hills that certainly rivals her old digs. The huge mansion has been decorated in neutral pink tones and seems to reflect our favourite crazy rich Asian's style perfectly.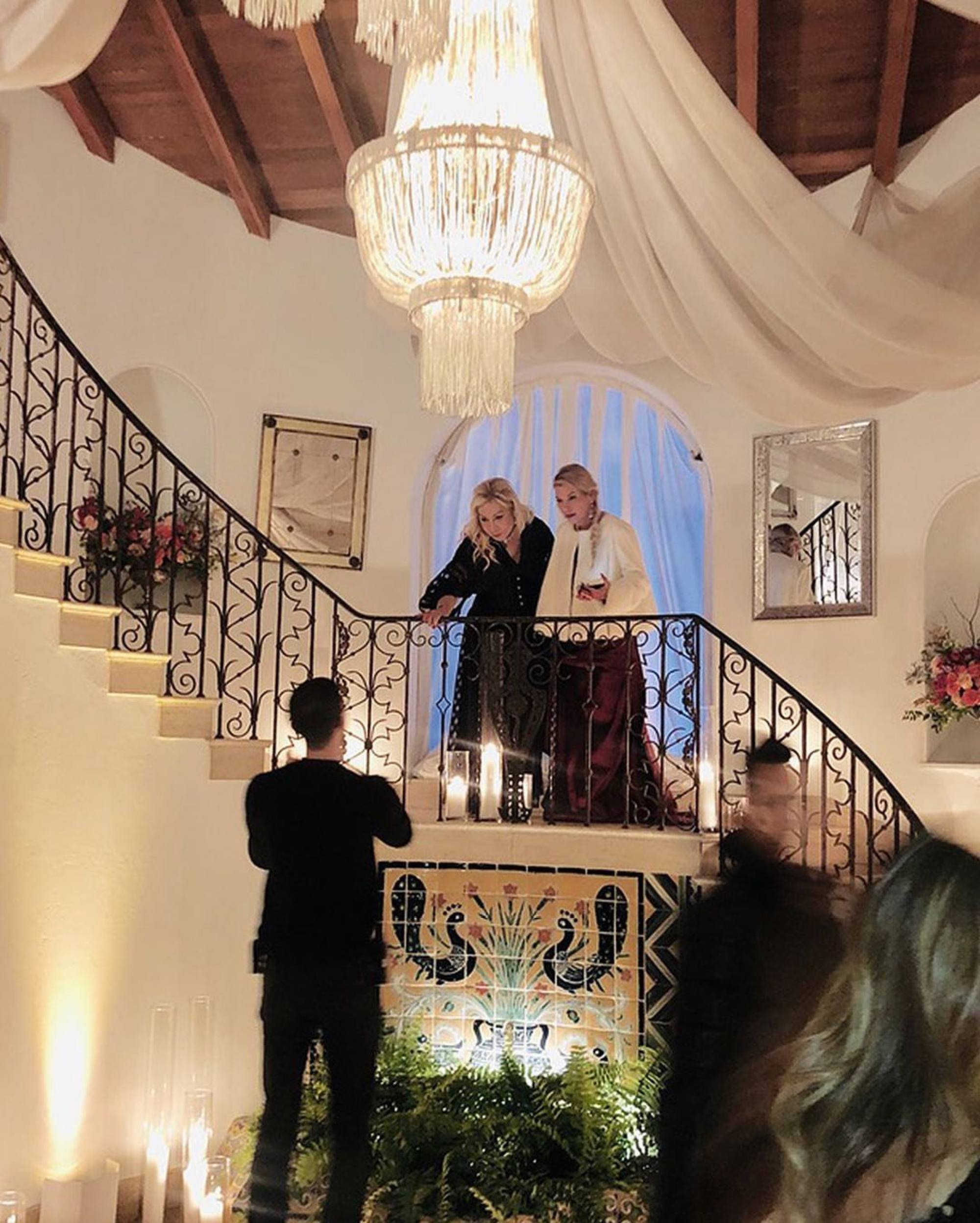 The estate is lavish, to be sure, and even has a wall displaying vintage guns which may also be a nod to her family's primary source of income – weapons trading. According to The Tab, the house has five bedrooms that she has turned into wardrobes for her designer collections.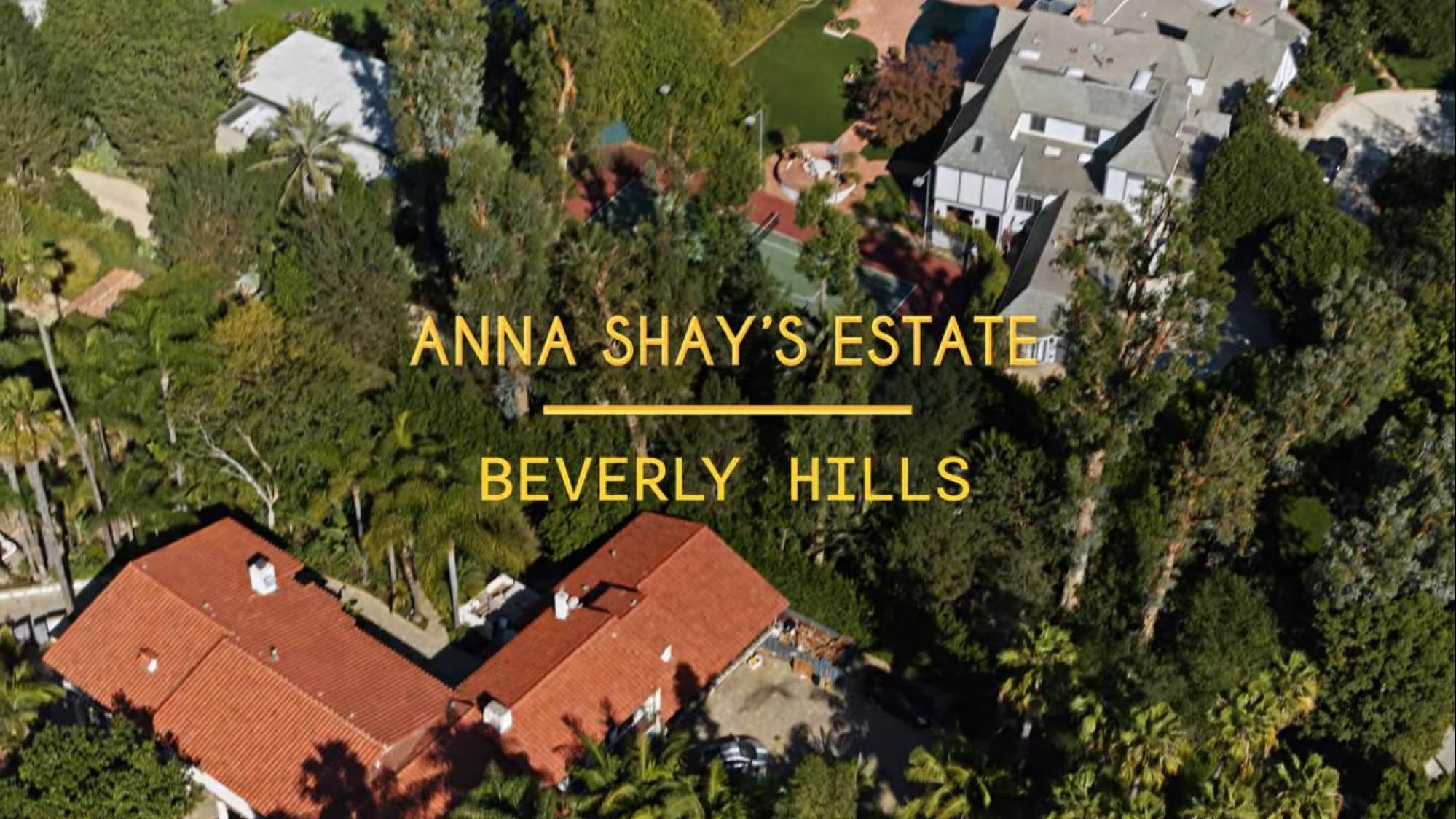 The house also boasts a huge swimming pool and an expensive centrepiece chandelier that hangs above a sweeping staircase for maximum impact, naturally. Shay is one of the richest Bling Empire cast members so we shouldn't be surprised that she's spent a fortune making her new home just as OTT beautiful as the previous one.
Christine Chiu's LA mansion that has it all
Why go out when you have everything you need right there in your own home? Christine Chiu's mega
Los Angeles mansion has it all
– from tennis courts and a gym to a media room, top notch sound systems and mega-sized rose gardens, as pointed out by Love Property.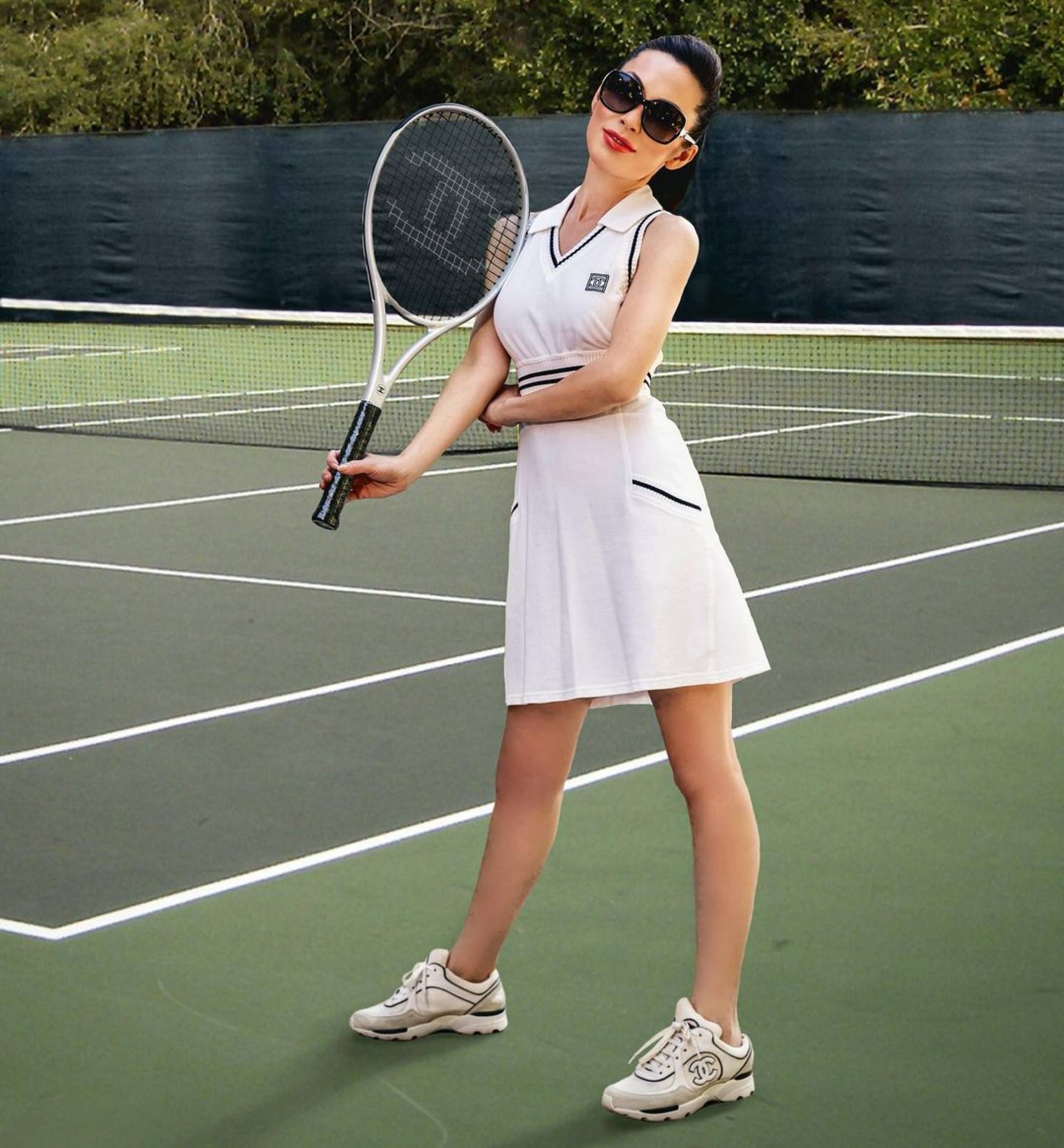 With so many recreational areas on offer, one would think that Chiu's favourite parts of the house were the sporty ones, but it seems her true favourite space is her luxurious marble stoned kitchen, where she can cook up tasty meals for the fam.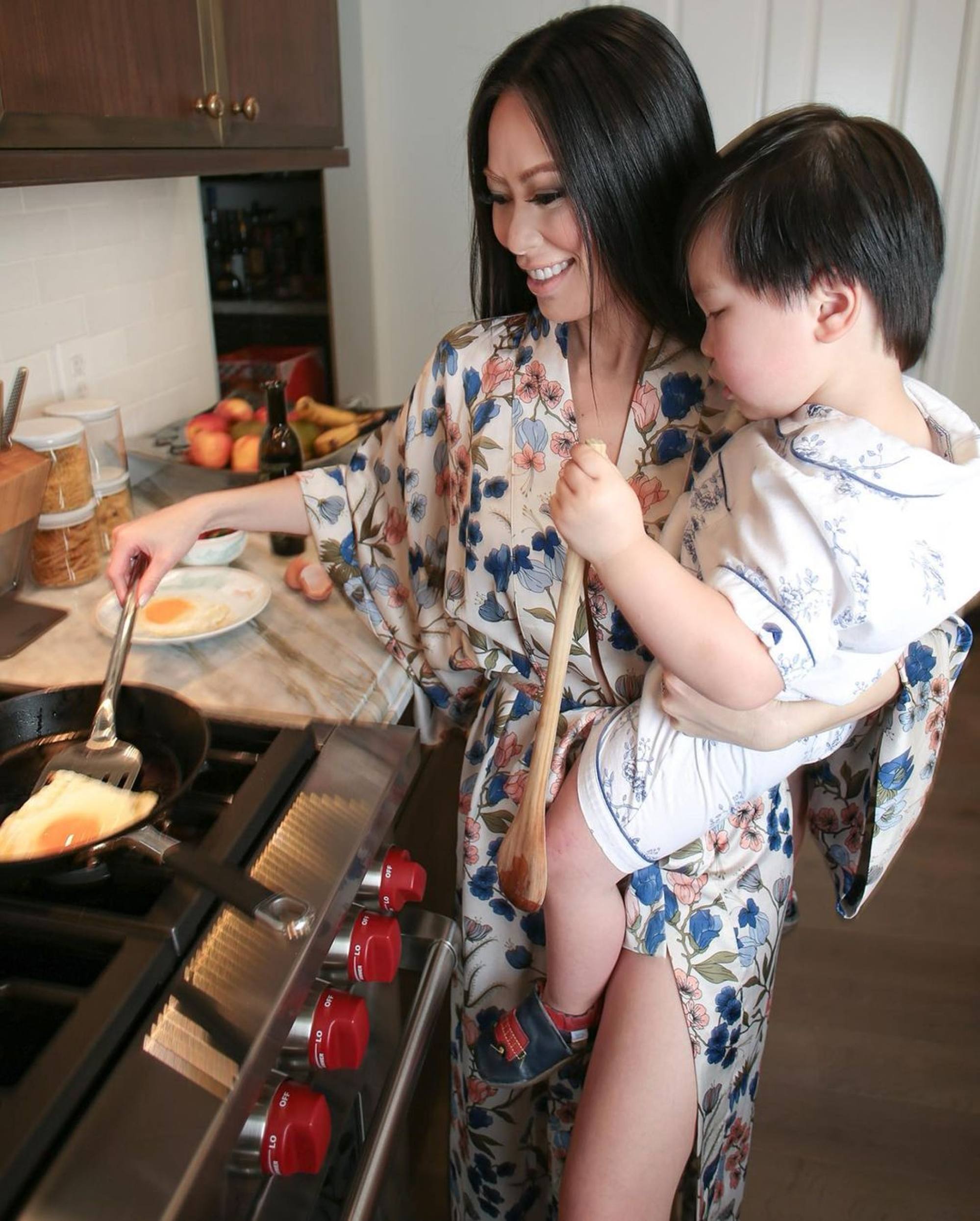 Chiu's rather fabulous swimming pool has also made an appearance in previous episodes of Bling Empire, where her son Baby G can be seen splashing around in the water to cool off.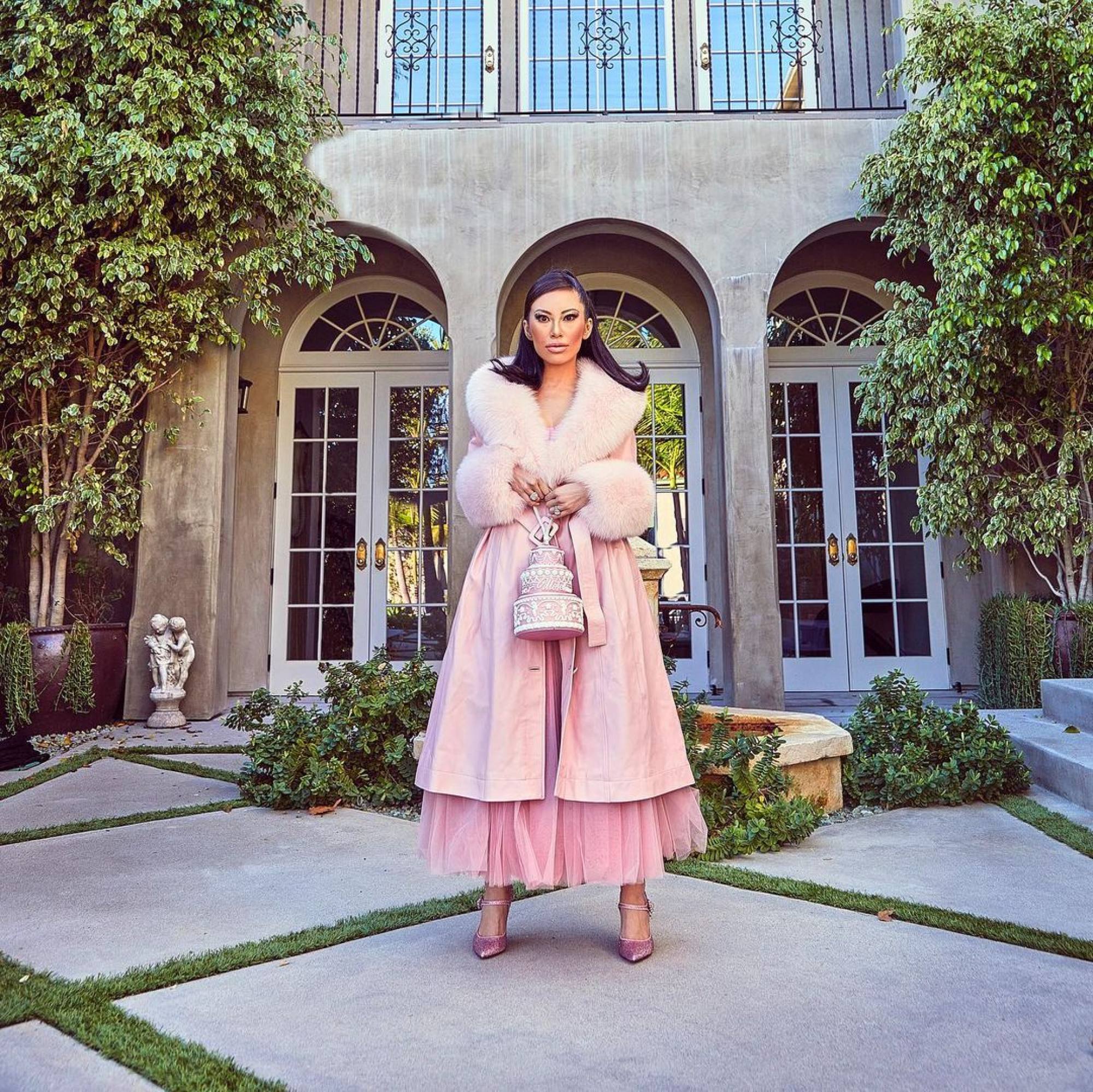 Chiu bought the 6,000 sq ft home from Kimora Lee Simmons in 2016 for around US$8.7 million. The mansion is situated on the Beverly Ridge Estate and reportedly also boasts a gated security system to protect the family's privacy.
Dorothy Wang's luxurious New York loft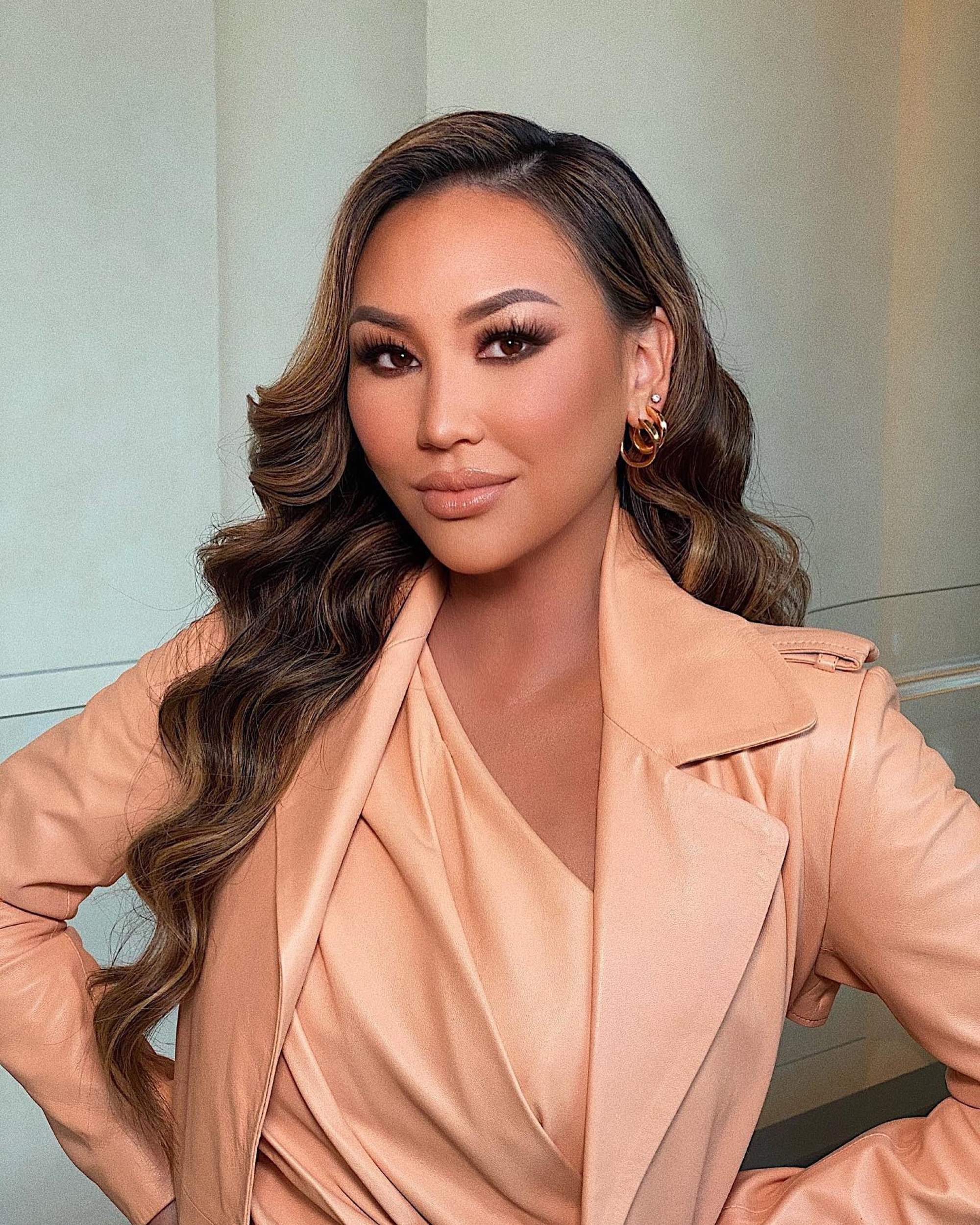 After wrapping
Bling Empire
season two,
Dorothy Wang
announced to her fans that she was making a move from Los Angeles to her new Chelsea loft in lower Manhattan.
According to British media, Wang's giant, two storey flat costs around US$7.7 million and comes with (what else?) a sizeable designer wardrobe. But wardrobe love of clothes isn't just restricted to her wardrobe. Her coat collection reportedly has its own separate room.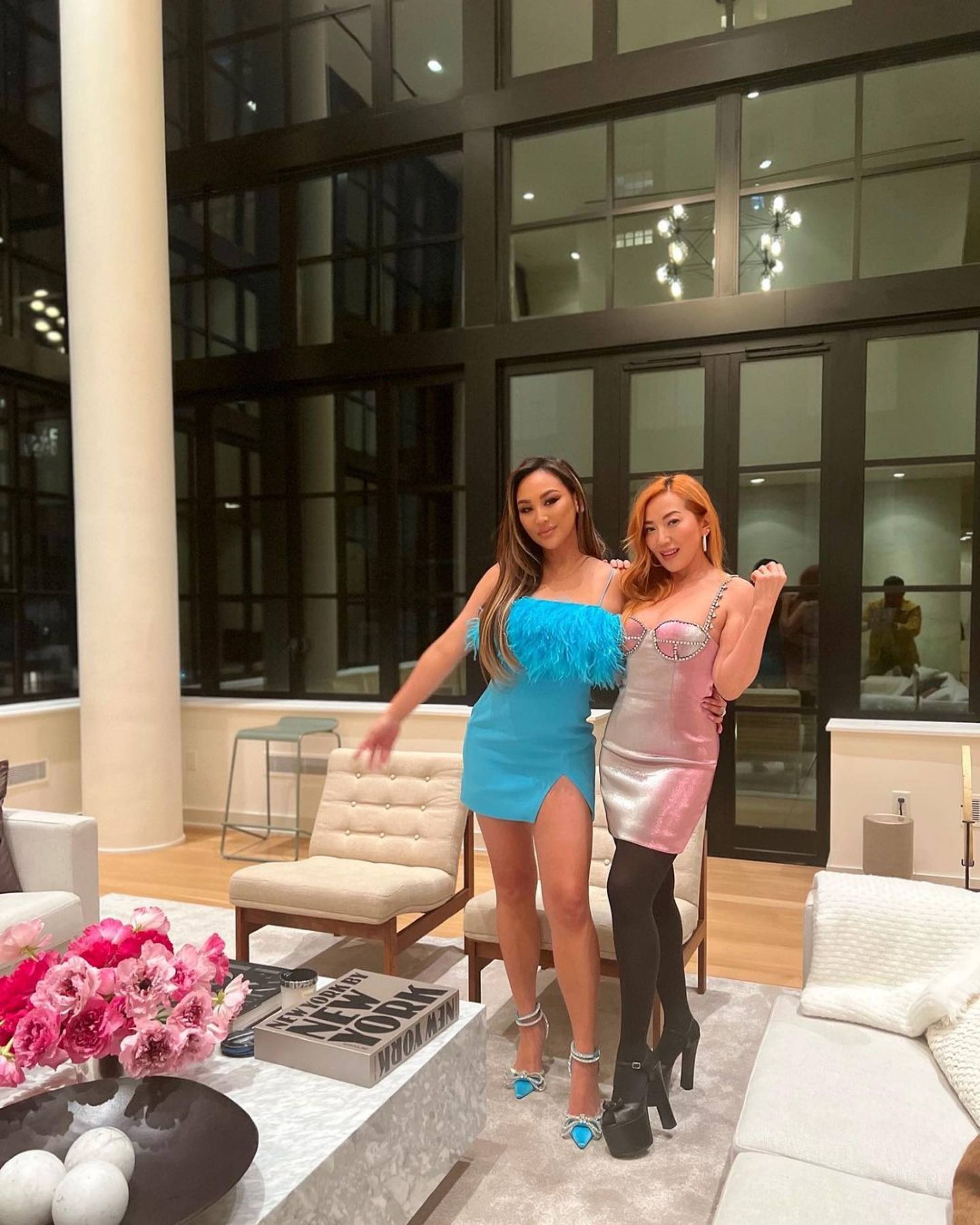 And what would be the point of being in one of the world's most glamorous cities when you can't drink it all in? The house's floor-to-ceiling windows also afford the socialite breathtaking views over New York.
Kim Lee's coastal retreat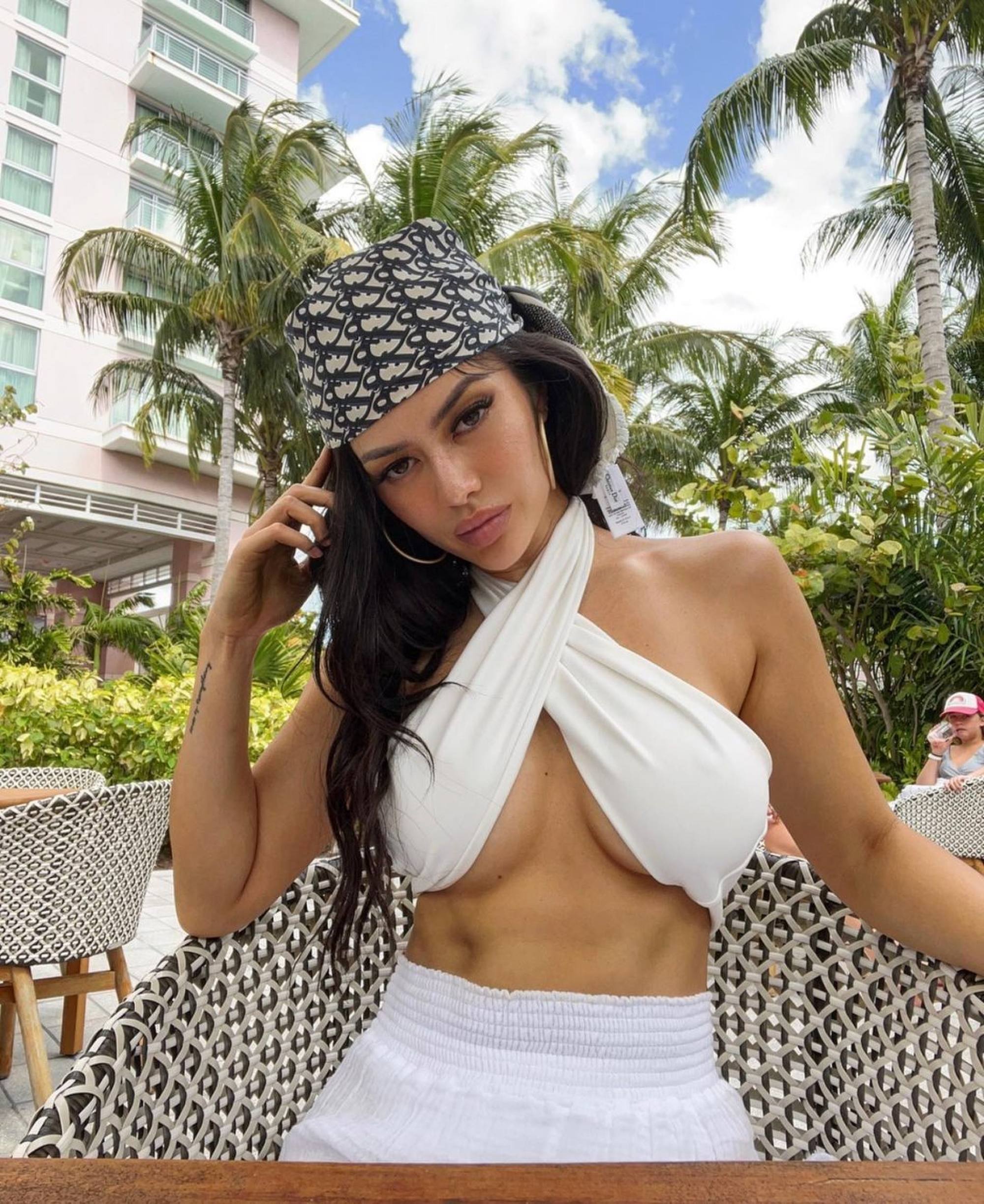 The multitalented musician wakes up every day with a stunning view of the sea. Why? Because Kim Lee currently lives with her parents in a Malibu mansion that's believed to cost around US$4.2 million, according to House Beautiful.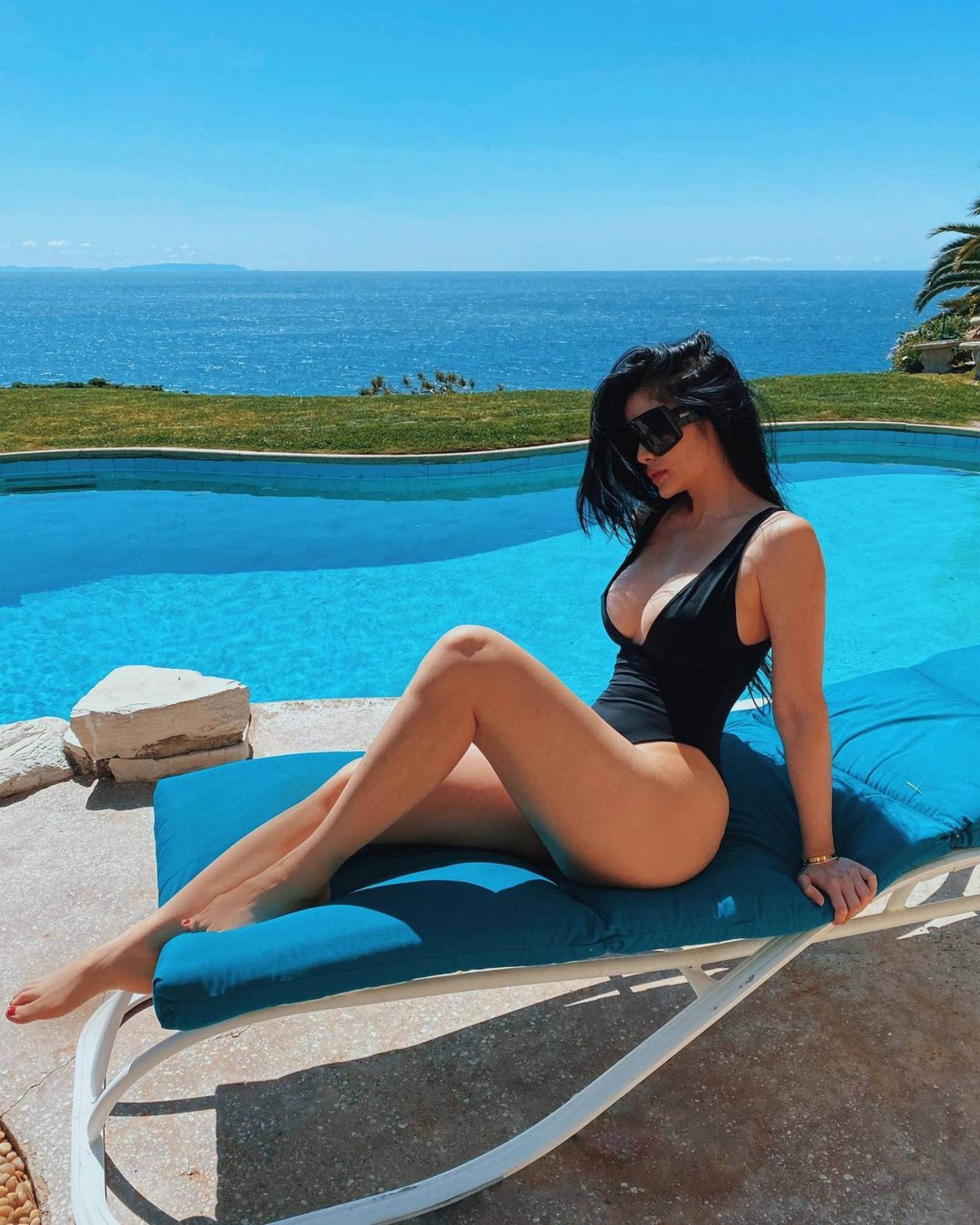 This Mediterranean-style villa was built in 1929 and is situated in a covetable location in California. The house spans over 3,085 sq ft, boasts a huge swimming pool and incredible sunrise to sunset whitewater ocean views. The house is also just a short five minute walk from the beach. A truly Insta-worthy oasis, we think you'll agree.
Kane Lim's West Hollywood condo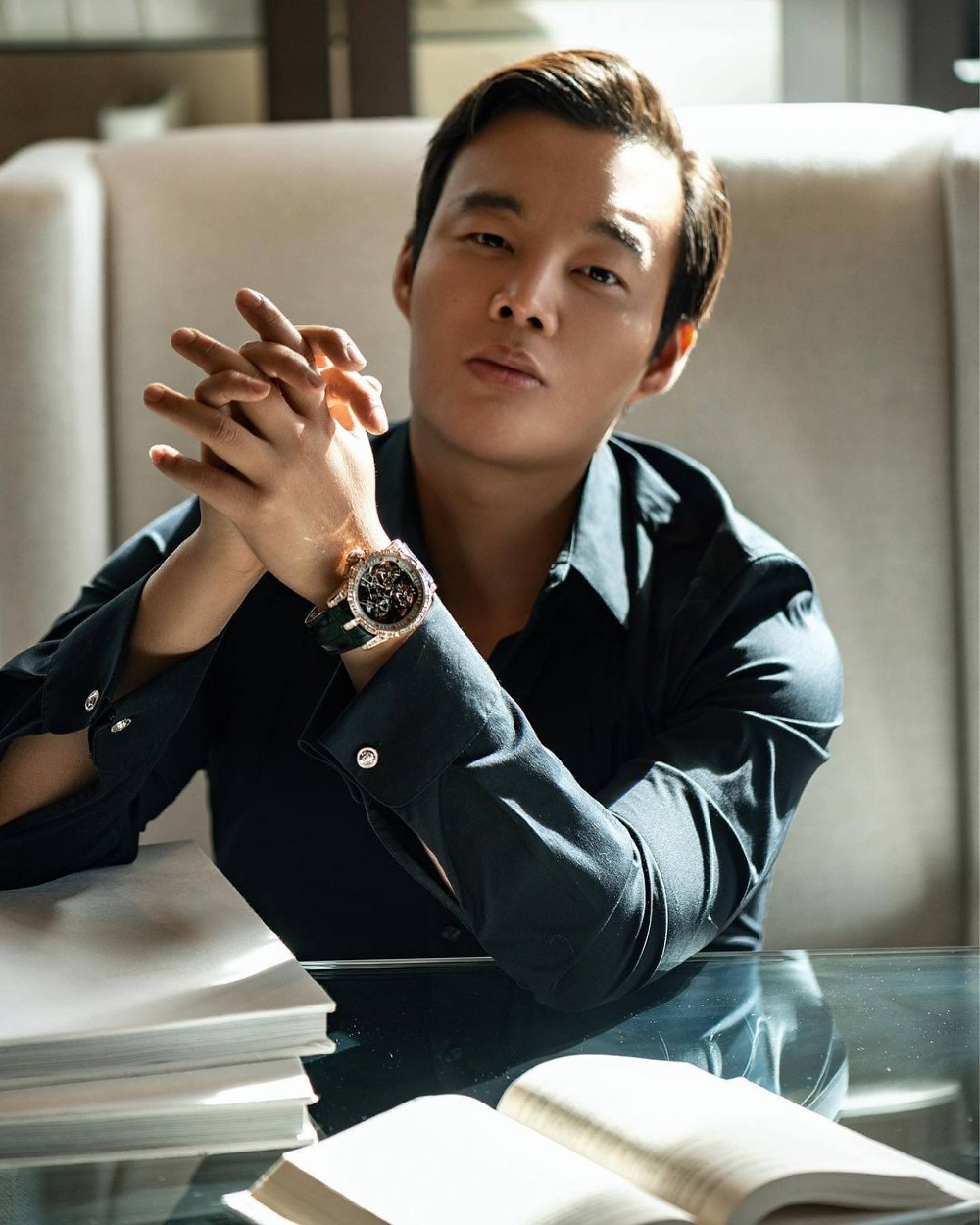 Kane Lim's glamorous condo could rival any Beverly Hills boutique with its wall of Christian Louboutin shoes worth as much as US$365,000, reckons House Beautiful. His epic collection of more than 200 pairs of Gucci loafers, Louis Vuitton boots, Prada trainers and more dominates the Bling Empire star's custom-made, illuminated shoe rack.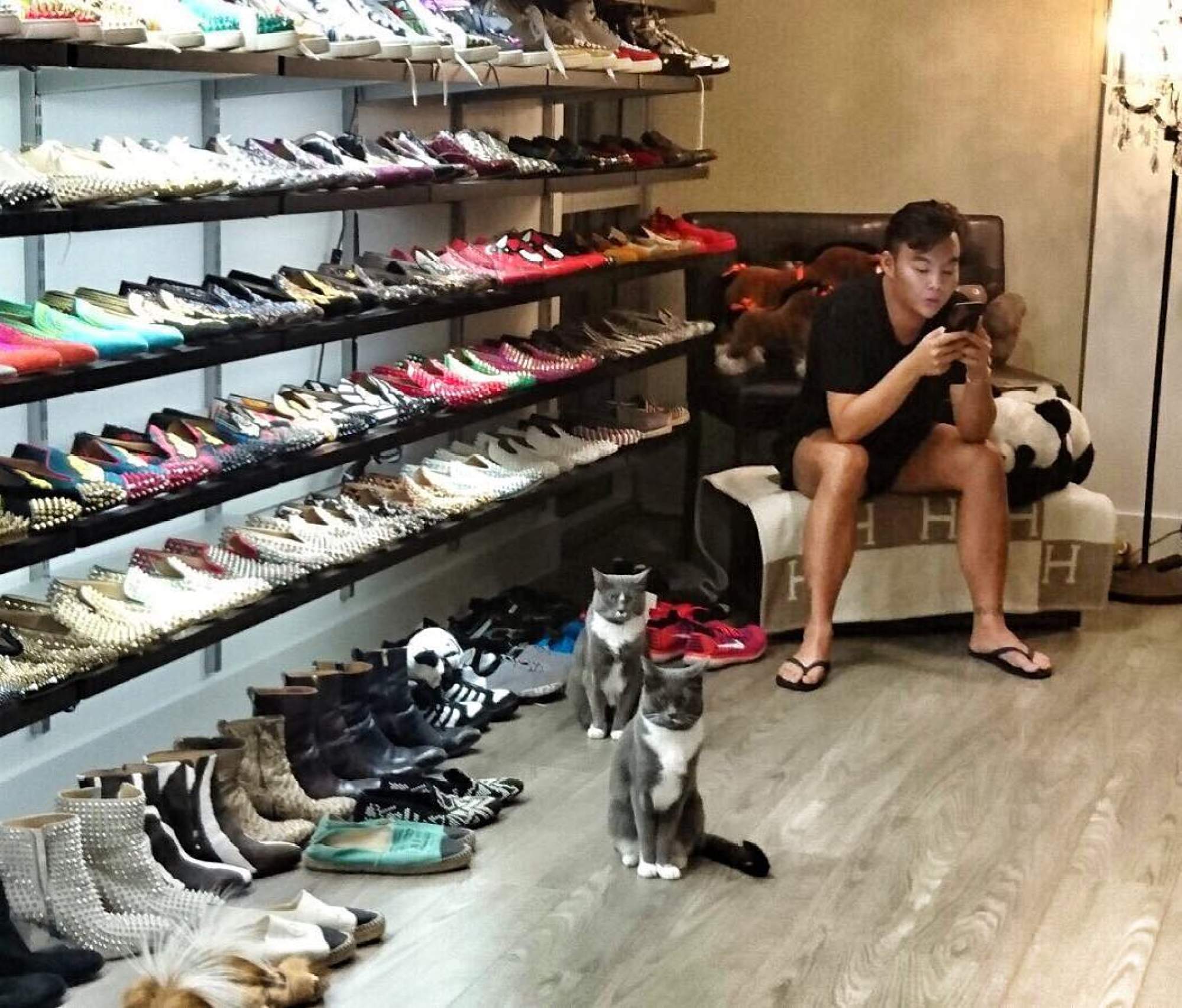 Although the
wealthy real-estate heir
's flat has all the luxury fixtures and fittings we'd expect from a
Bling Empire
cast member, the 32-year-old still seems to have the most humble digs of the gang.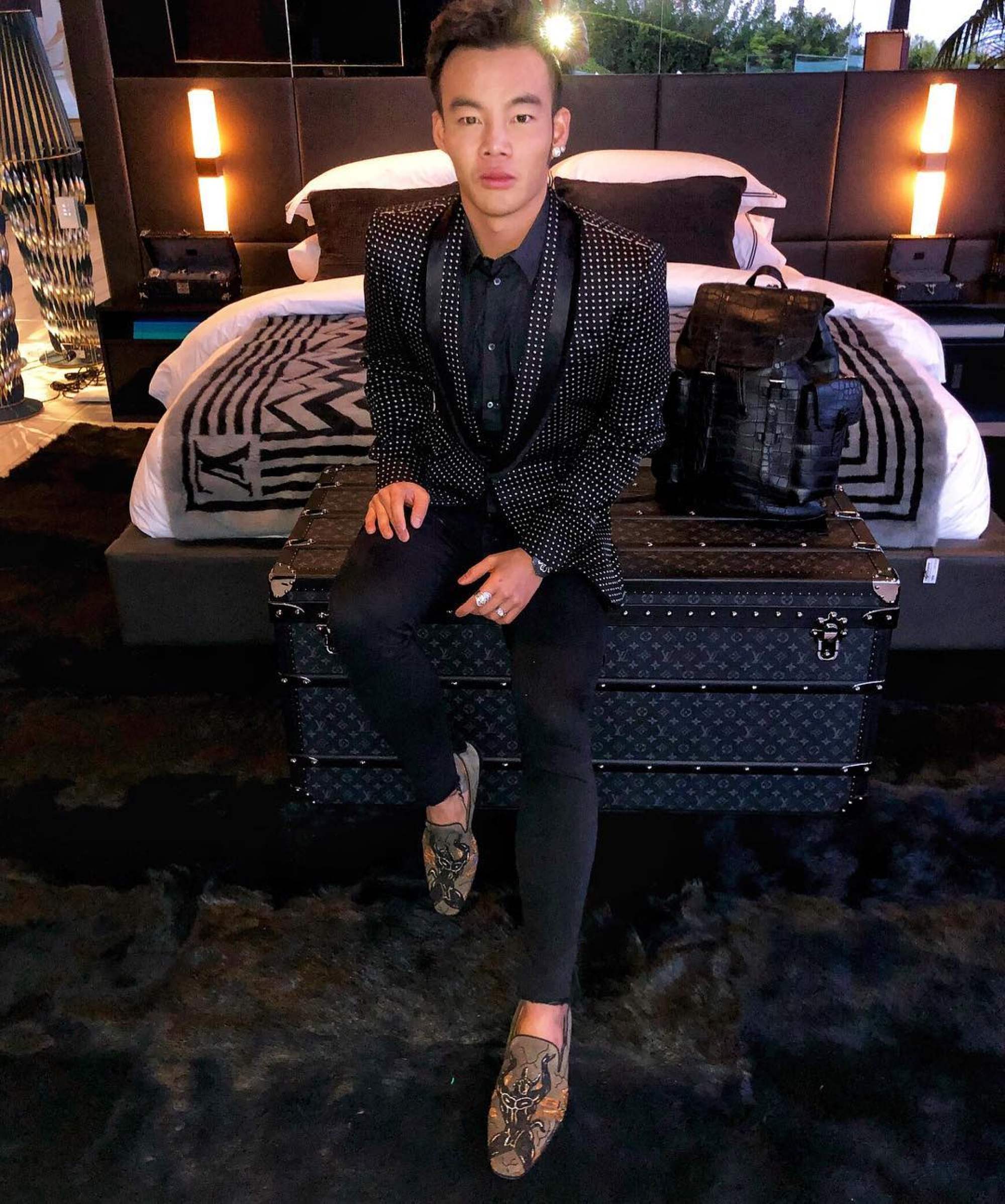 The extent of Lim's luxury fetish won't be lost on eagle-eyed Bling Empire fans though, with various big brand names clearly visible in many of his Instagram posts: the Louis Vuitton throw blanket and stylish black travelling trunk at the end of his bed in this shot from his sleek bedroom for starters.
Jaime Xie's penthouse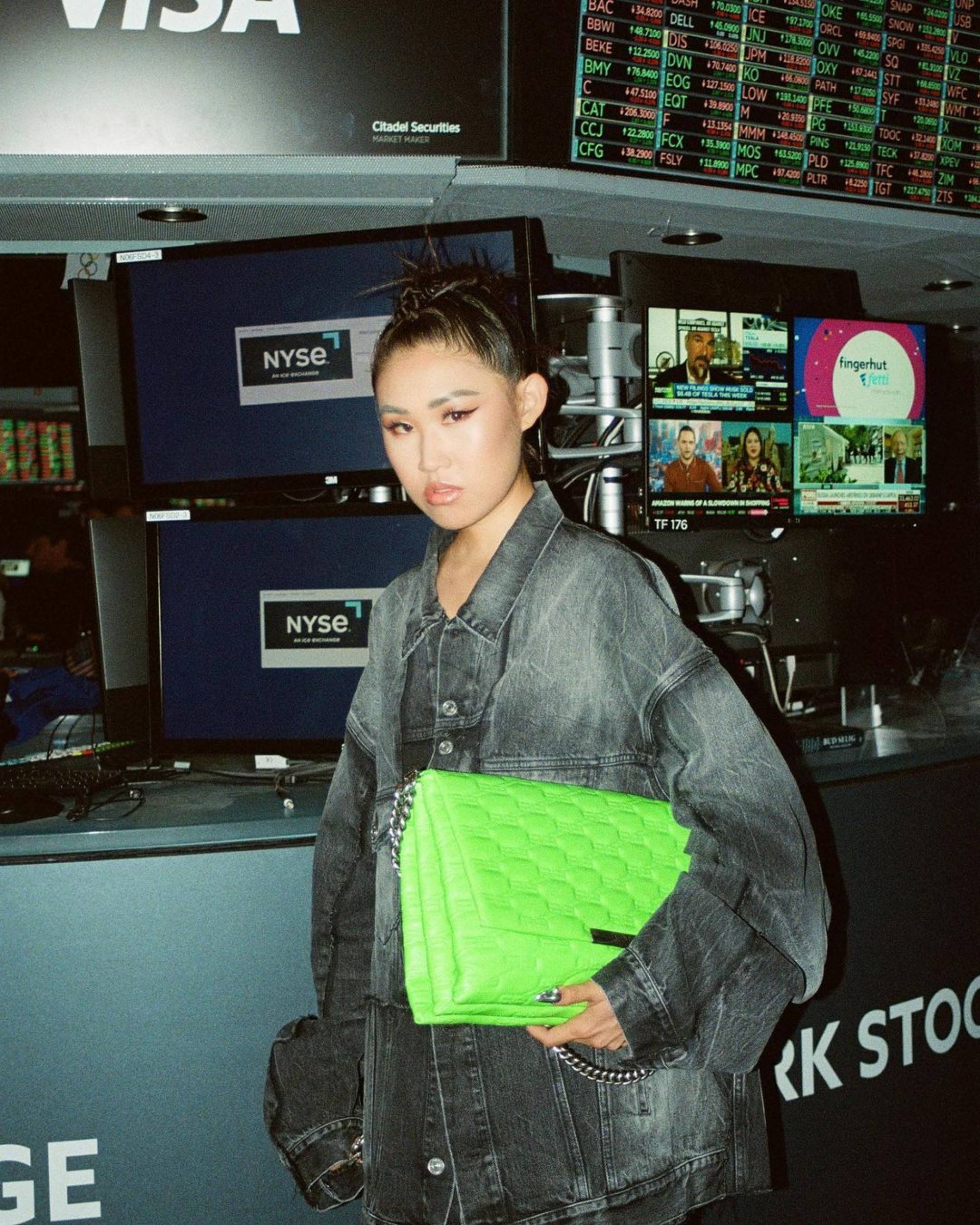 With its sweeping views over West Hollywood, Xie's house screams "
social media influencer
". And from season two of the show, it's clear the fashionista's home is every bit chic as she is.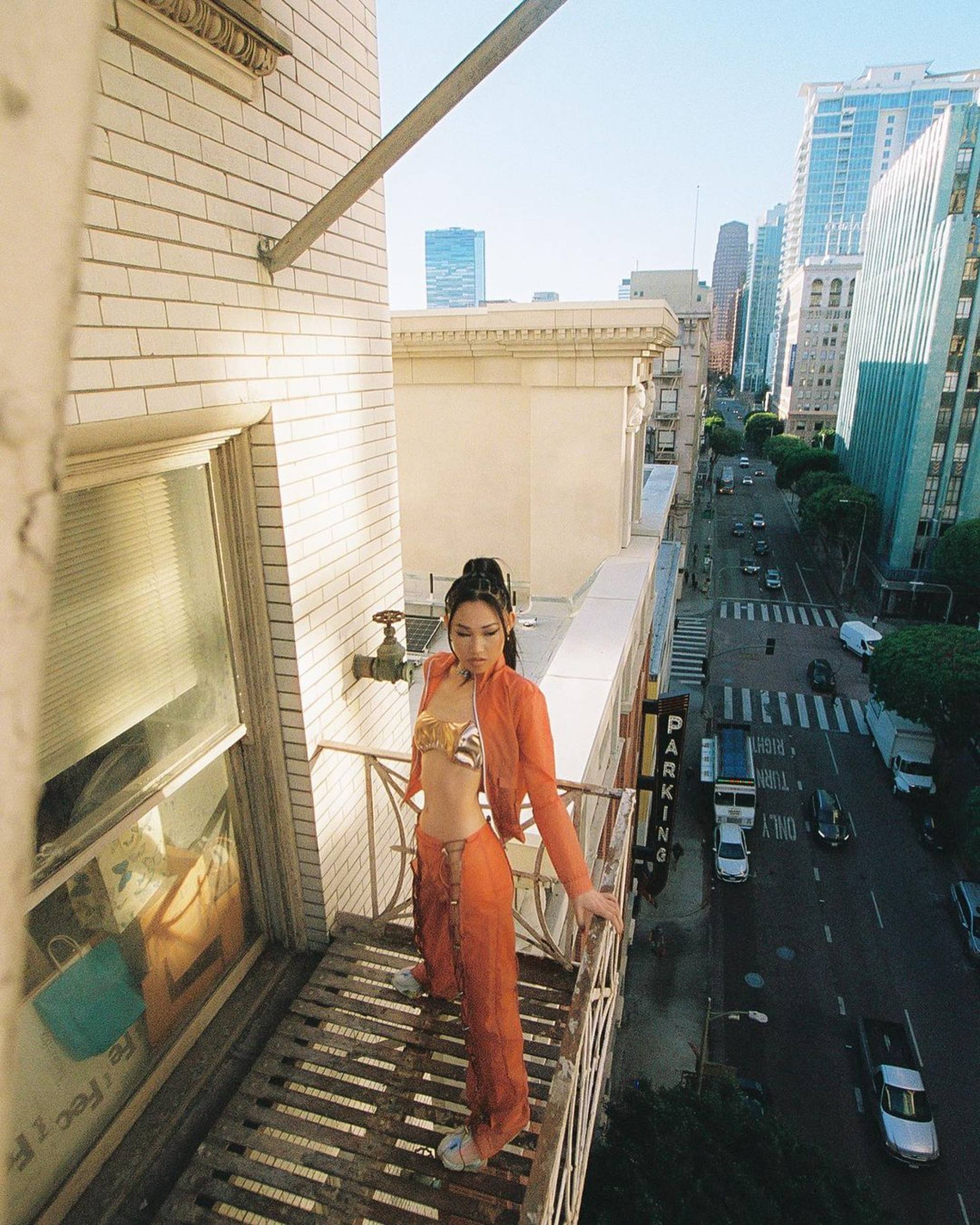 Instagram has also given fans a glimpse of various corners of her abode, from her sizeable walk-in wardrobe to her almost all-white walls and wooden floors.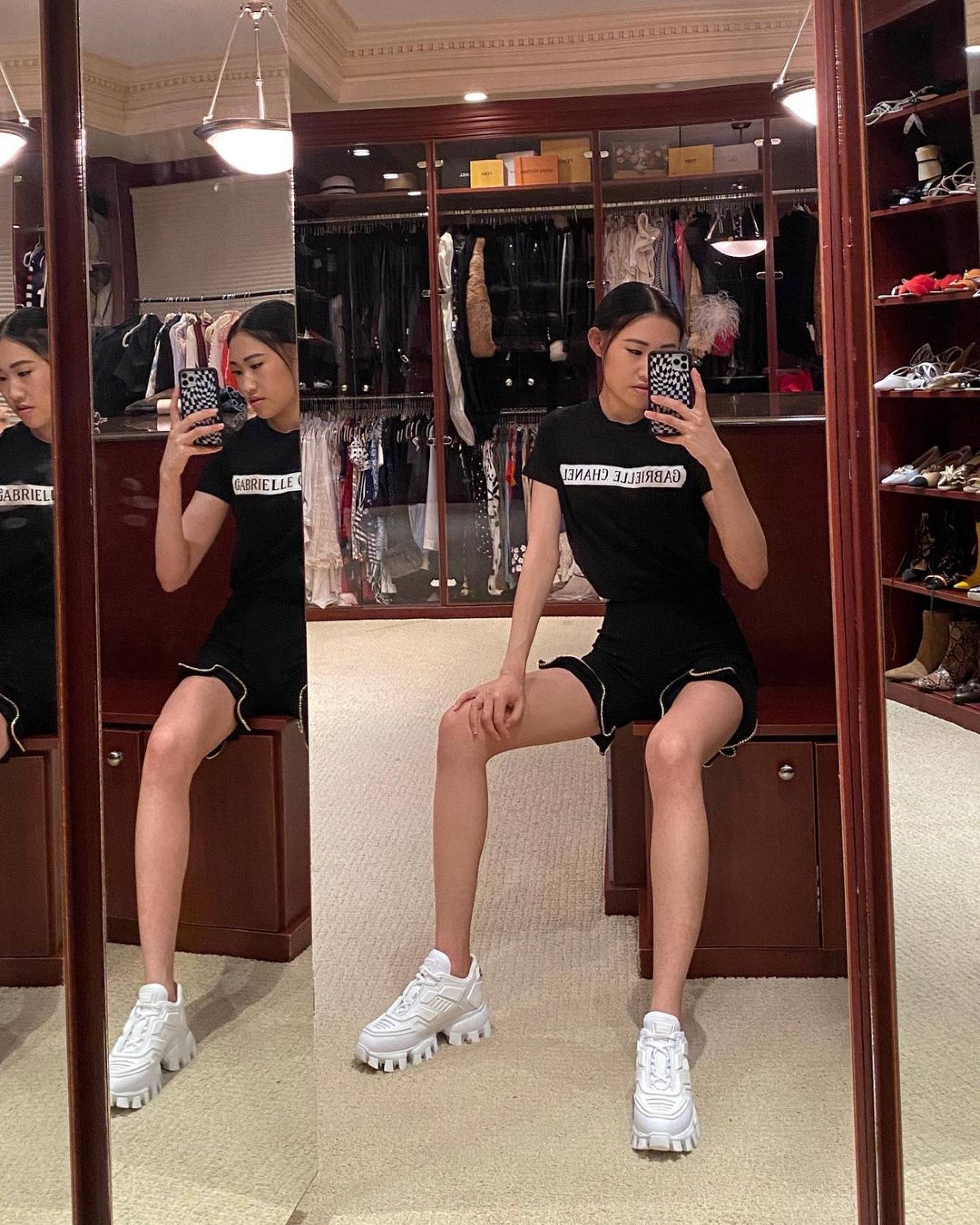 This is one fashionista that used the lockdown to her full potential with part thanks to her glamorous penthouse.
Kevin Kreider's minimalist flat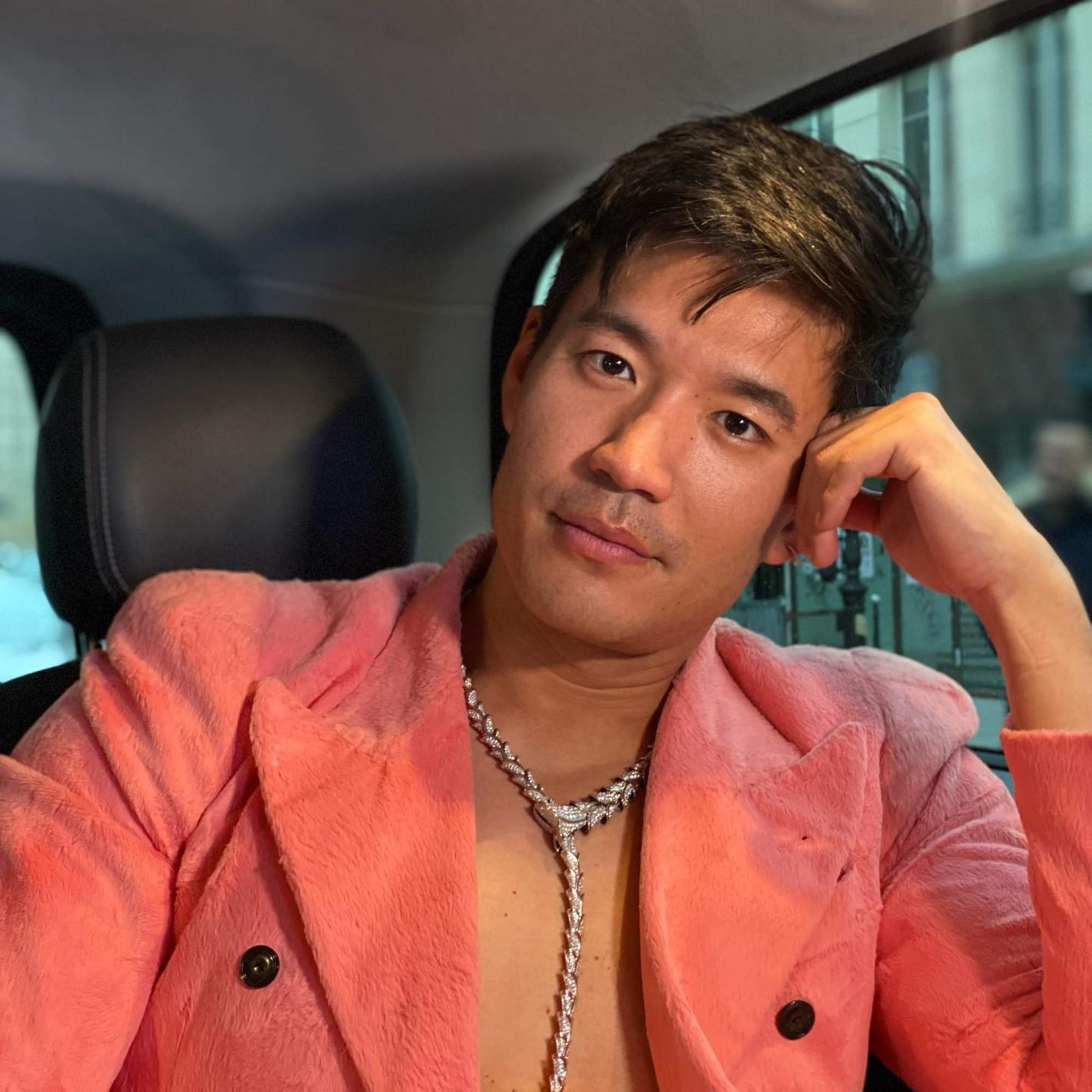 While his
Bling Empire
cast mates have some of the most outlandish homes and fabulous wardrobes in California,
Kevin Kreider
still seems to fully embrace going in the opposite direction. Not only is his home smaller, but it's also more minimalist – though many would argue no less stylish.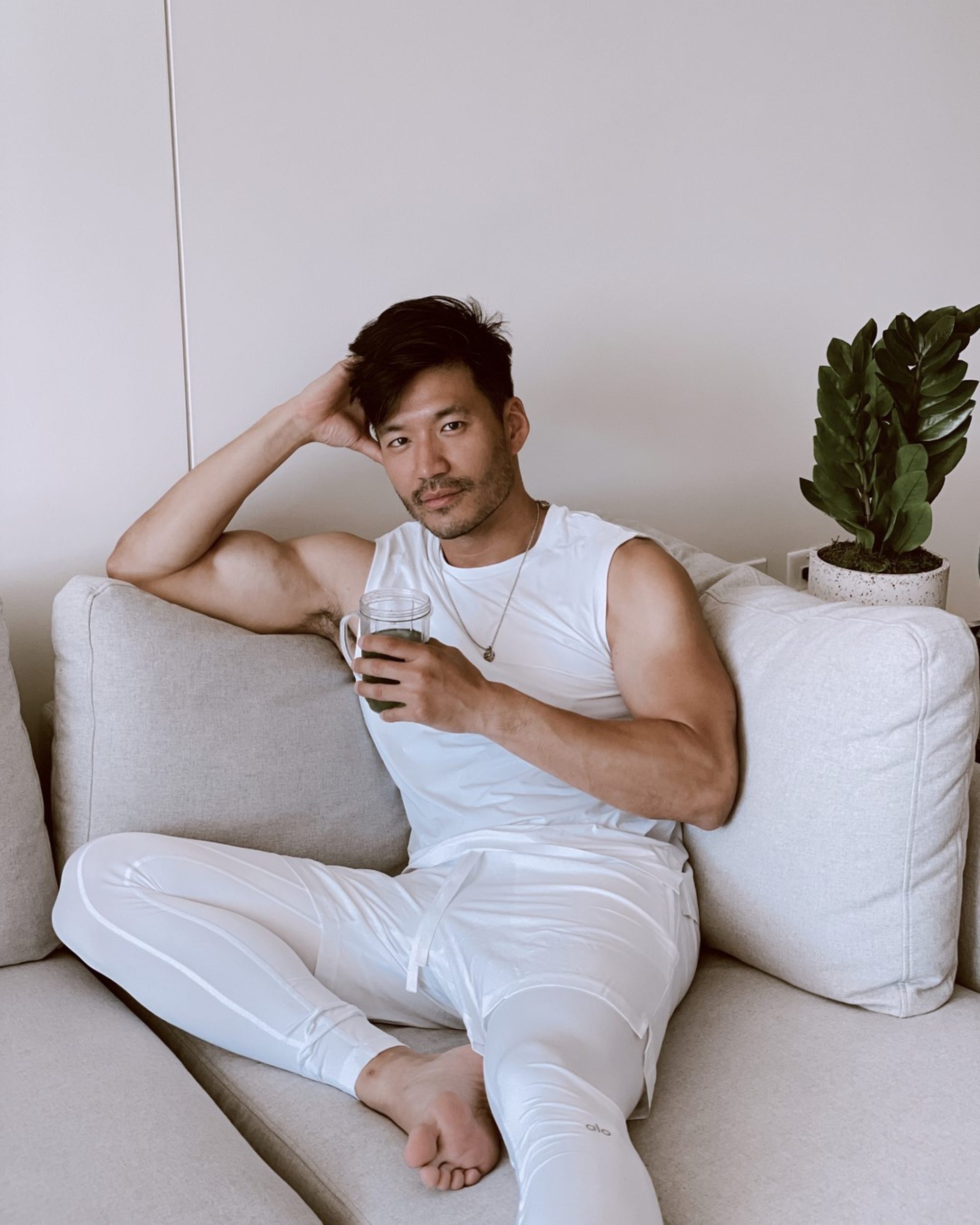 In season one, only a handful of shots from Kreider's place were shown, including a simple couch set and even a mattress on the floor in one room. In the latest season, fans get to a glimpse his cosy kitchen and, like the rest of his house, it's minimalist in tone – however, he at least seems to have upgraded that mattress to a proper bed now.

Mimi Morris' US$8.8 million home is so fabulous that Dolce & Gabbana hosted a party for her there, while Christine Chiu's mansion has a pool, gym and tennis courts
Meanwhile, Dorothy Wang, Anna Shay and Kane Lim all have walk-in wardrobes or display cases for their Gucci, Hermès, Prada and Louis Vuitton shoes and handbags