Inside Khloé Kardashian's multimillion-dollar car collection: from Porsche and Ferrari supercars to Lamborghini and Rolls-Royce SUVs to rival Kim – but does Kylie Jenner outshine them both?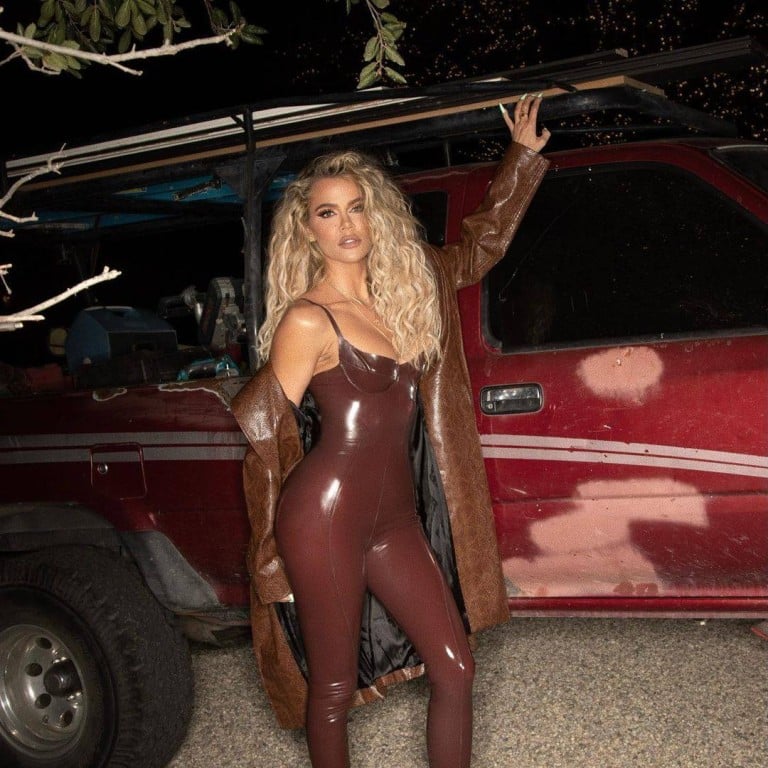 Kim Kardashian has a
US$3.8 million car collection
that includes five Maybachs, but her sister Kylie Jenner's
garage full of motors worth US$14 million
blows that out of the water. Khloé Kardashian has also been seen by TV audiences in some pretty impressive rides over the years, including a Mercedes-Benz SLR McLaren, Jeep Wrangler Sahara and white Bentley Continental GT.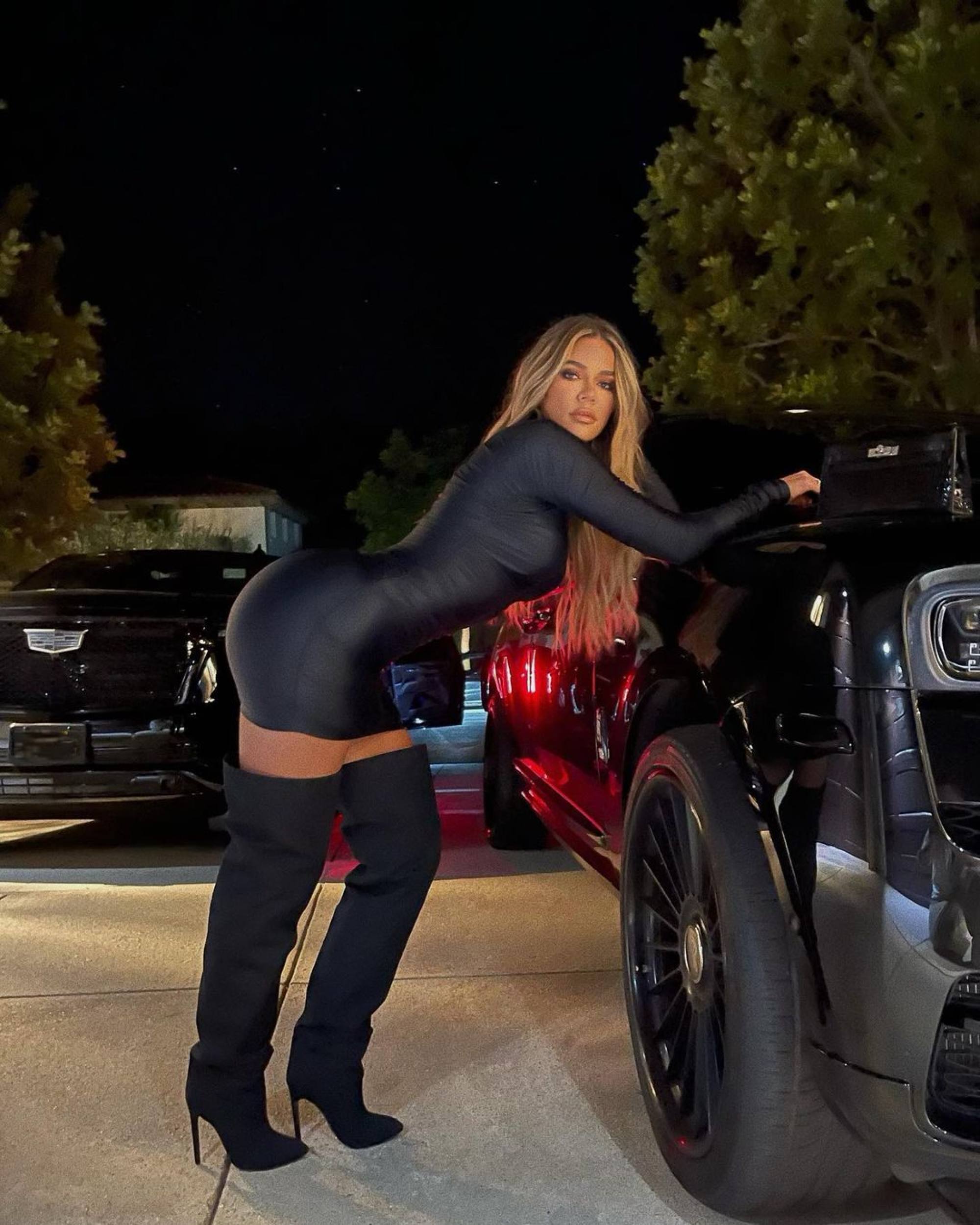 And Khloé is not the only one with an aesthetically pleasing collection – her daughter True Thompson already has mini parking spots for her toy vehicles.
Here's what has been through Khloé's US$3 million garage …
Porsche 911 Turbo S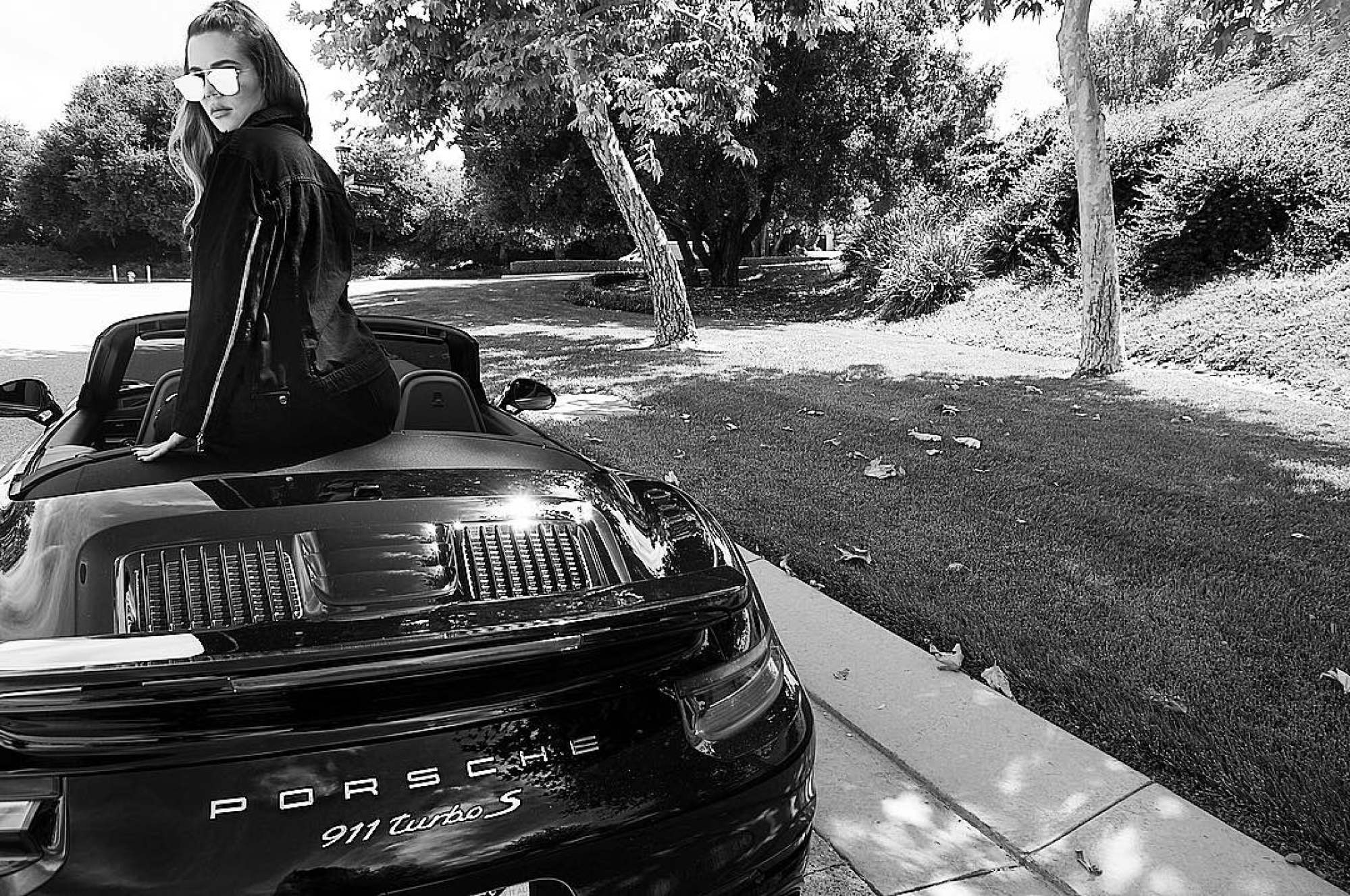 Khloé has been pictured on her Instagram profile showing off her sporty wheels from the German brand. The Porsche 911 Turbo S comes with a 3.7 litre twin-turbocharged six-cylinder engine, 573 and 640 horsepower respectively. The US$200,000 all-wheel-drive can go from 0 to 60mph in 2.6 seconds.
Mercedes-Benz G63 AMG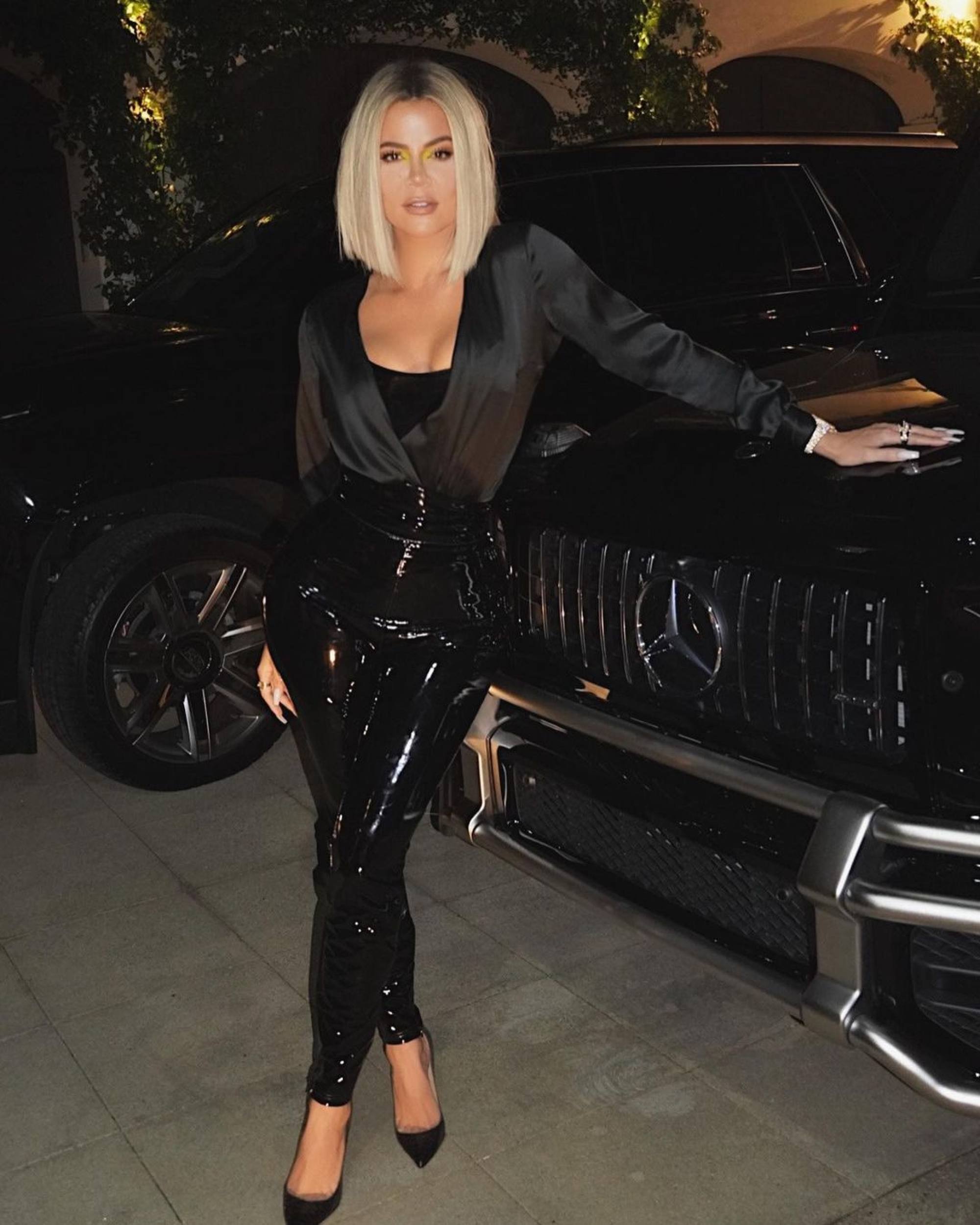 Khloé has been seen behind the wheel of a black Mercedes G63 AMG. It's powered by a 3.0-litre diesel engine, which is mated to a nine-speed gearbox. The flashy US$200,000 motor can generate 282 horsepower and 600Nm of torque, reaching a top speed of 130mph.
Range Rover SVAutobiography
Khloé has a Platinum version of the Range Rover SVAutobiography. This US$222,000 luxury SUV has a 5.0 litre supercharged V8 engine that produces 557 horsepower and 850 NM of torque. At one point, Khloé also had her Range Rover customised with a black velvet wrap.
Ferrari 488 Spyder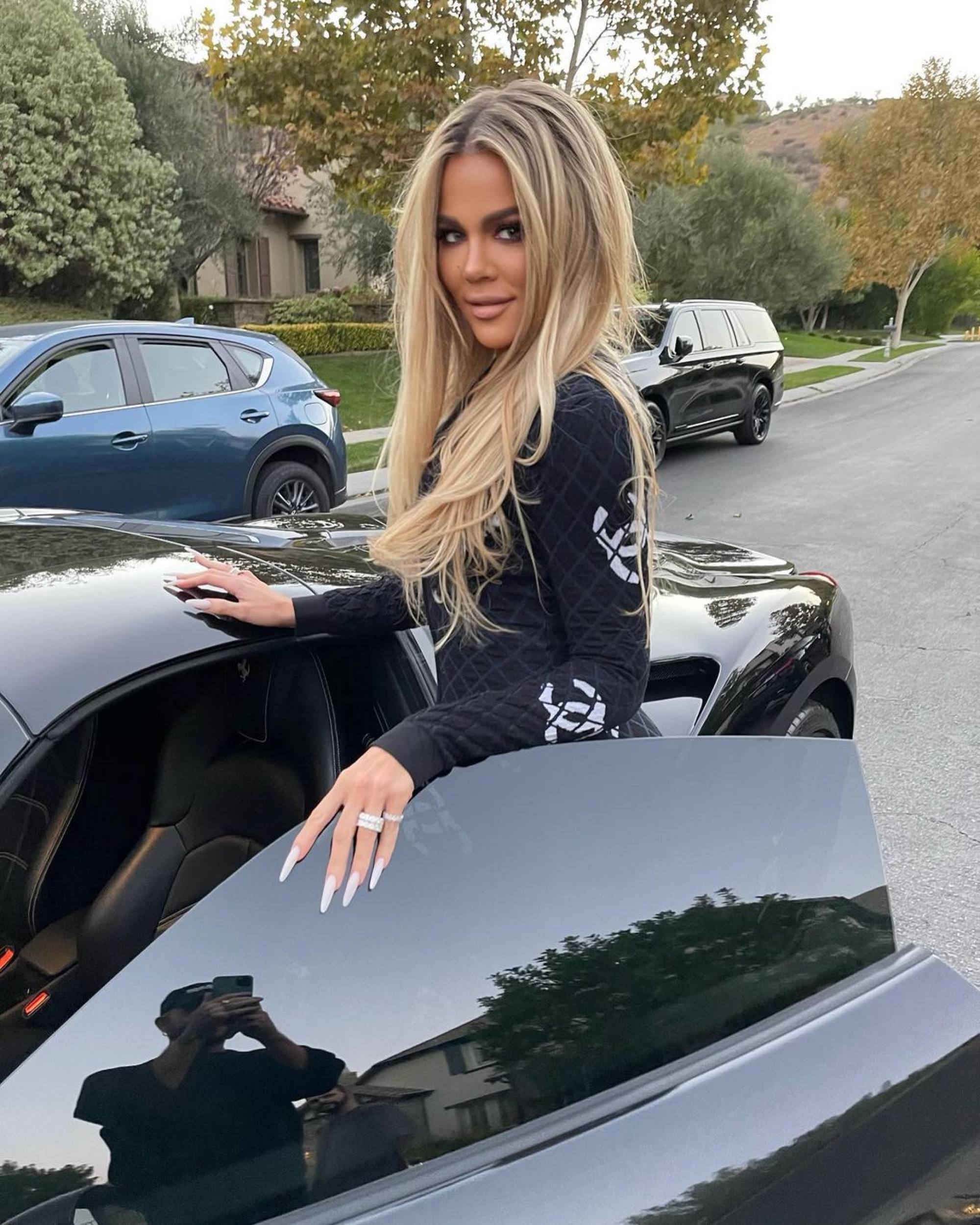 Khloé has been seen posing on her Instagram, matching her Chanel outfit to this sleek Ferrari. The US$260,000 Ferrari 488 Spyder is fitted with a 3.9 litre twin-turbocharged V8 engine which produces 670 horsepower and 760 NM of torque.
Lamborghini Urus and Aventador LP 740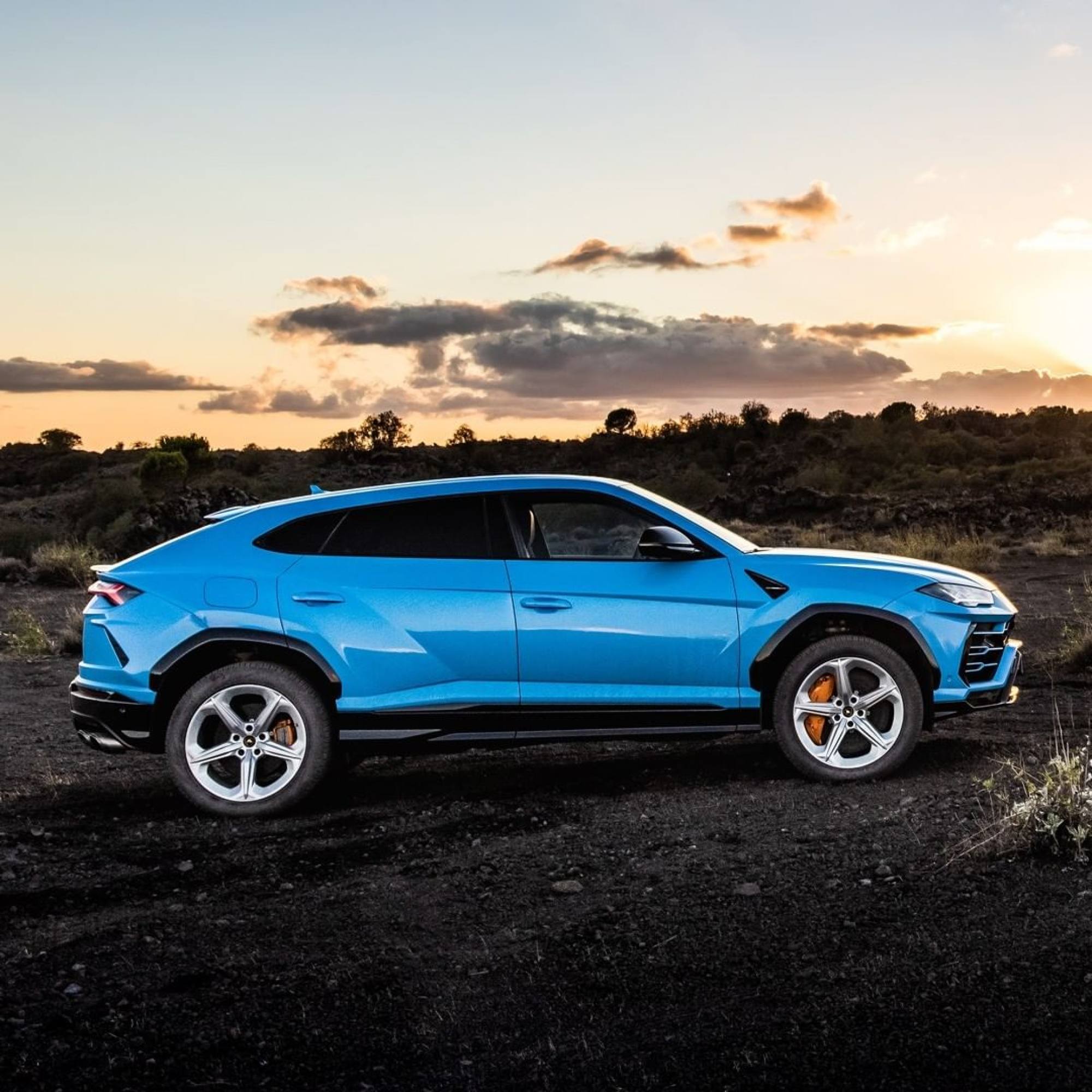 Khloé showed off her US$218,000 bright blue Lamborghini Urus in an episode of
The Kardashians,
which aired in May 2022. It's described as the first SUV with the soul of a sports supercar, so while
it can explore a wide range of terrains
, the Urus also satisfies the owner's need for speed. The 4.0 litre twin-turbo V8 engine goes from 0 to 62mph (100km/h) in 3.6 seconds, and has a top speed of 190mph (305km/h).
Khloé's not the only Kardashian to ride around in a Urus – Kendall Jenner owns one and the model also features in her older sister Kim's collection with US$360,000 worth of upgrades.
Khloé has also rolled up in a white US$450,000 Lamborghini Aventador LP 740 Roadster that not only looks good with its aesthetically-pleasing wing doors, but has an impressive V12 engine that provides 769 horsepower.
Rolls-Royce Cullinan, Wraith, Phantom Drophead Coupe and Ghost Black Badge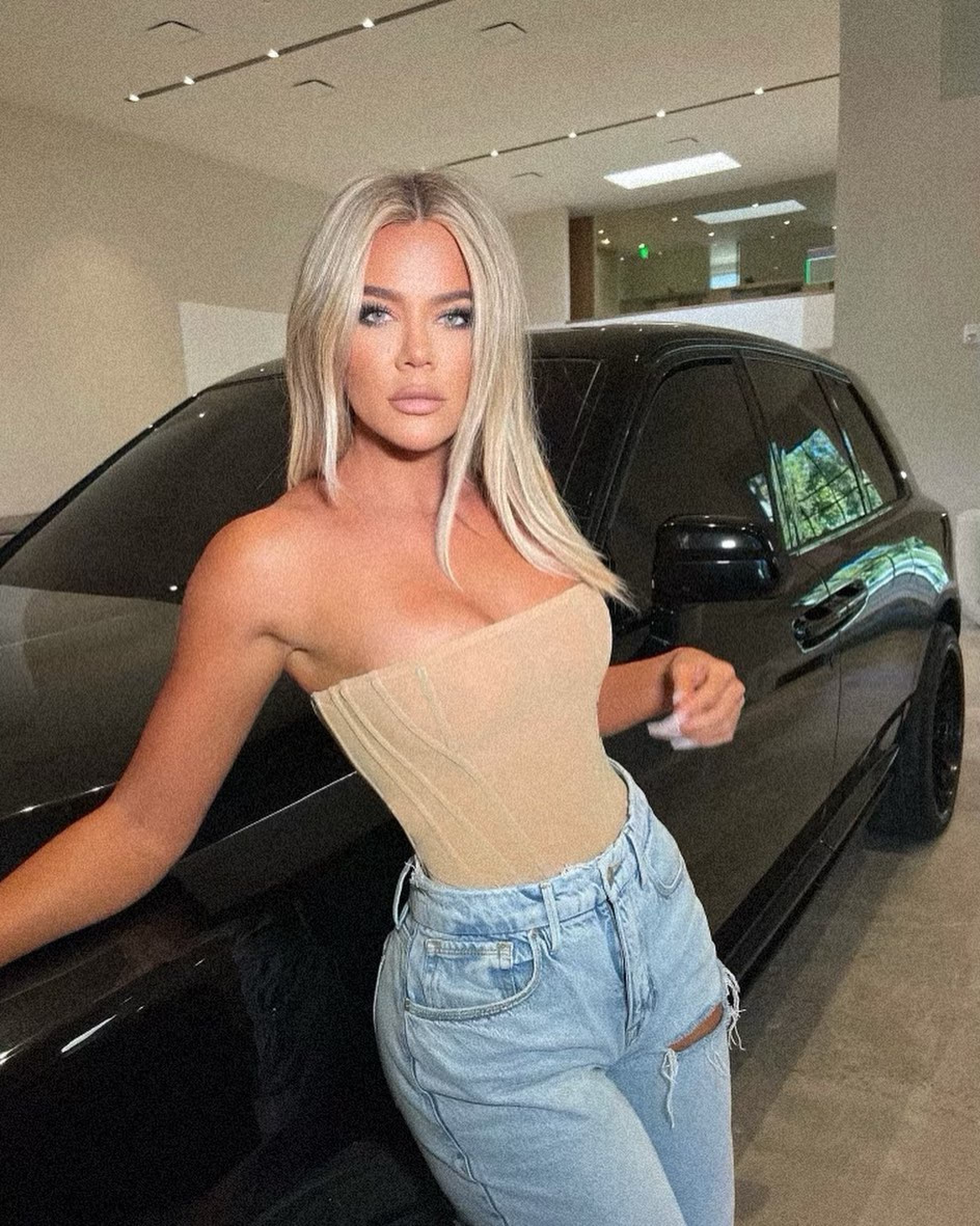 Khloé bought her US$350,000 Rolls-Royce Cullinan in 2019 from the Platinum Group and wasted no time in flaunting the SUV to her social media followers. She captioned a snap of the cool car, "Vroom Vroom". The Cullinan has a 6.7 litre twin-turbocharged V12 engine with 563 horsepower and 850 NM of torque but still manages to be super quiet so as not to disturb passengers. The car with 24-inch wheels is known as her family ride, as Khloé uses it to drive daughter True around.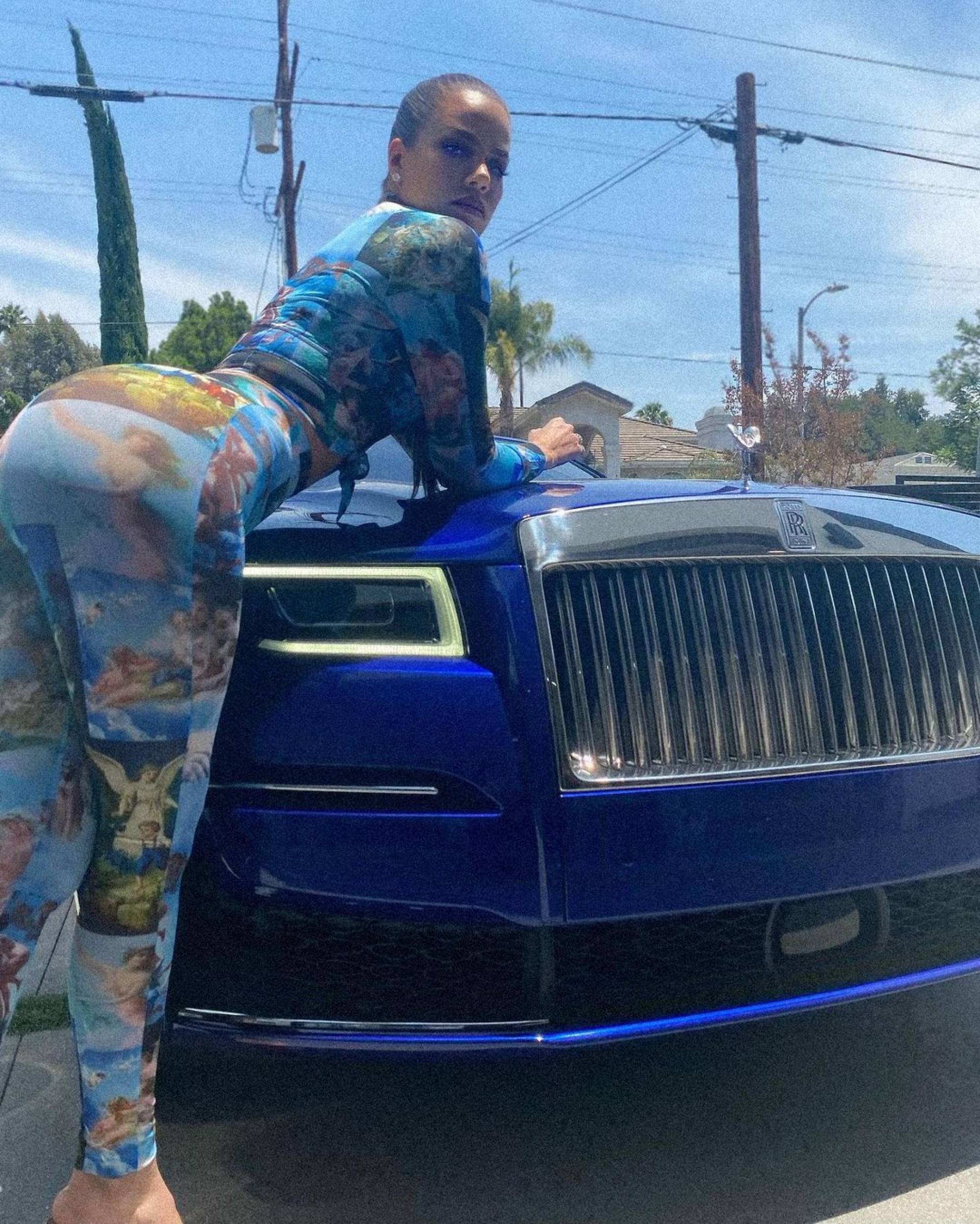 Yet another Rolls-Royce in her garage is the US$450,000 Wraith which has a twin-turbocharged 6.6 litre V12 engine with 624 horsepower and 820 NM of torque.
Khloé gave her ex-husband Lamar Odom a US$450,000 Rolls-Royce Phantom Drophead Coupe in 2010, but has been seen driving the white vehicle alone in the years since – including when she was rumoured to be dating French Montana in 2015. The convertible comes with a powerful 6.75 litre twin-turbocharged V12 engine, and can go from 0 to 62mph (100km/p) in 5.7 seconds.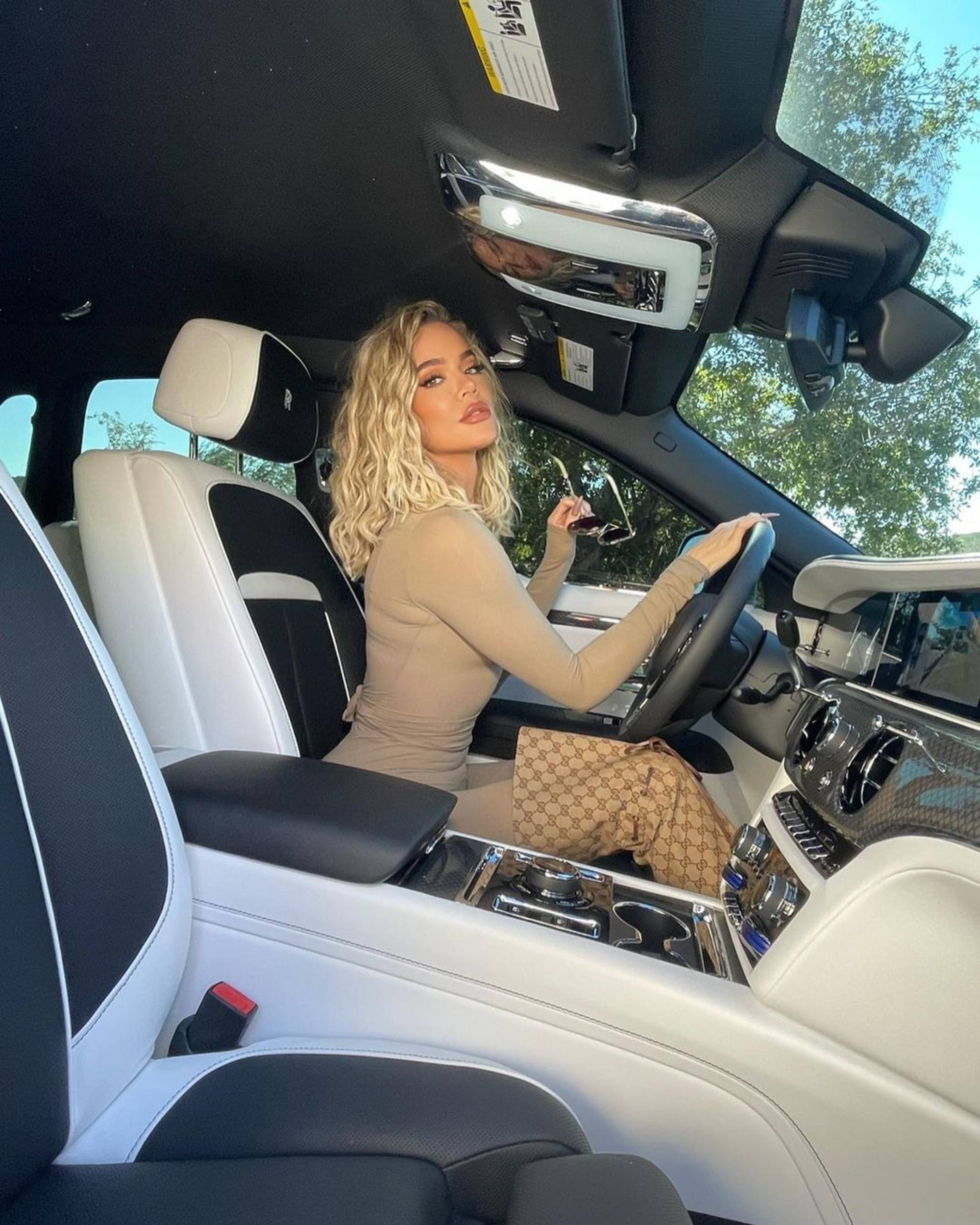 Khloé bought her Rolls-Royce Ghost Black Badge in 2022. Its exterior is painted white, it has a Starlight Headliner, and a black and white interior with carbon fibre centre console and dashboard. She upgraded to the Ghost after her on-off boyfriend Tristan Thompson had a baby with his new flame. It has 563 horsepower and 850Nm of torque and can hit 62mph (100km/h) in 4.8 seconds. Its top speed is 155mph (250km/h).

Khloé drives her daughter True Thompson around in a Rolls-Royce Cullinan SUV; the toddler even has her own mini parking spots for her toy vehicle collection
The reality star has posted Instagram photos of her sleek Ferrari Spyder that matched her Chanel outfit and once had her Range Rover wrapped in black velvet