Stranger friends: how Millie Bobby Brown and Noah Schnapp became besties IRL, from meeting on the set of Netflix series Stranger Things and red carpet appearances, to making viral TikToks together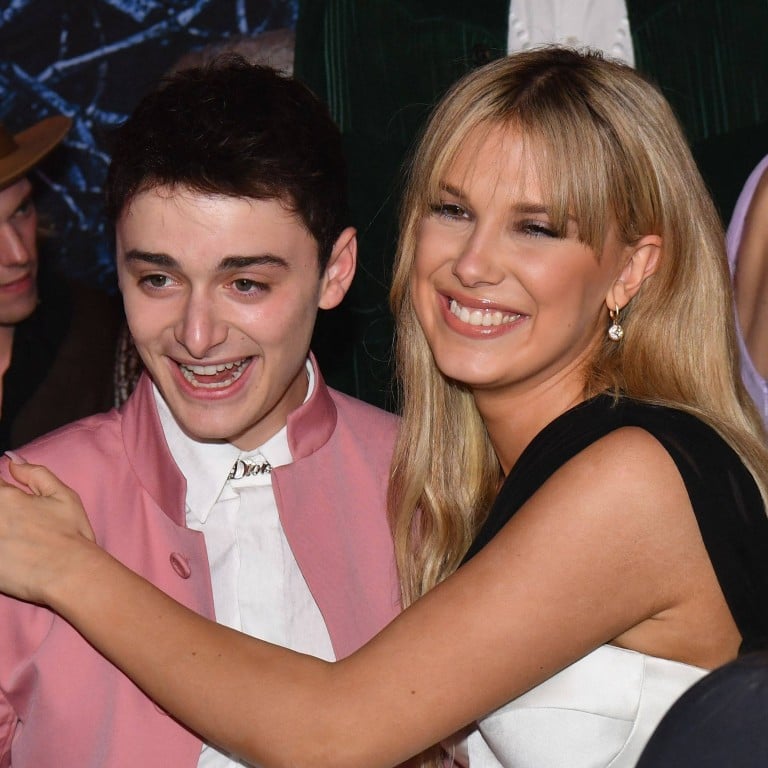 Netflix's Stranger Things season four has already topped the streaming giant's best debut weekend record for an English-language series. Its first set of episodes from the two volumes was released on May 27.
As reported by IndieWire, the show drew in over 286 million streaming hours from viewers and broke its previous hit
Bridgerton season two
record at 193 million hours.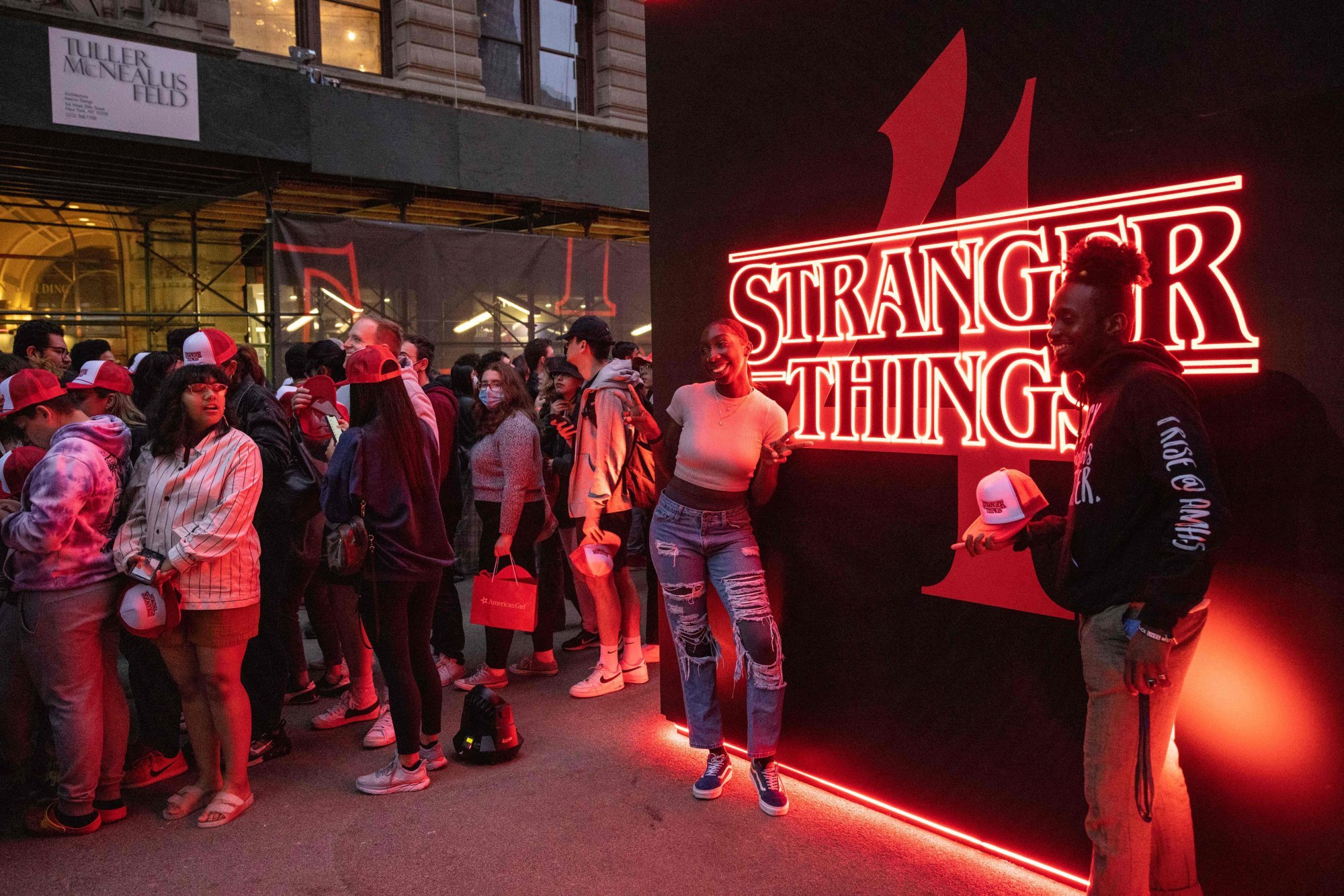 That's not all though. The new season also reached the No 1 spot in 83 countries on Netflix during the premiere weekend. It set another milestone for the teenage sci-fi genre.
The now grown-up cast has achieved worldwide fame thanks to the show. Its
main star Millie Bobby Brown
, 18, has appeared in several hit films and earned major luxury brand deals by playing Eleven for four seasons on the show.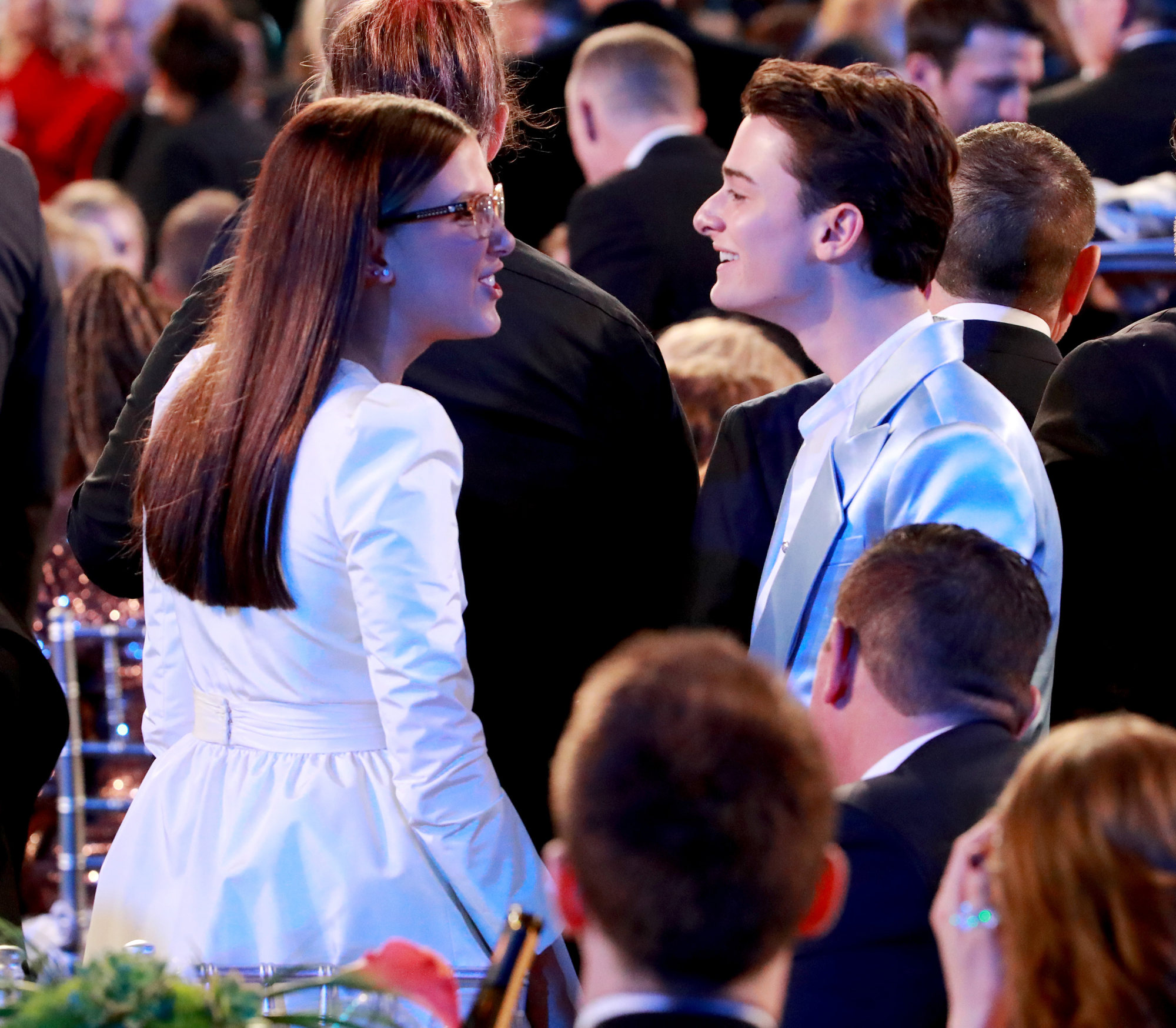 While the cast members have pretty good relationships off-camera, Brown and Noah Schnapp, 17, (who plays Will Byers on the show) share a particularly strong bond and are more than just co-stars – they are BFFs too!
Here we take a look into their adorable bond and the #BFFGoals they have built over the course of a seven-year-and-counting friendship.
They got close in 2015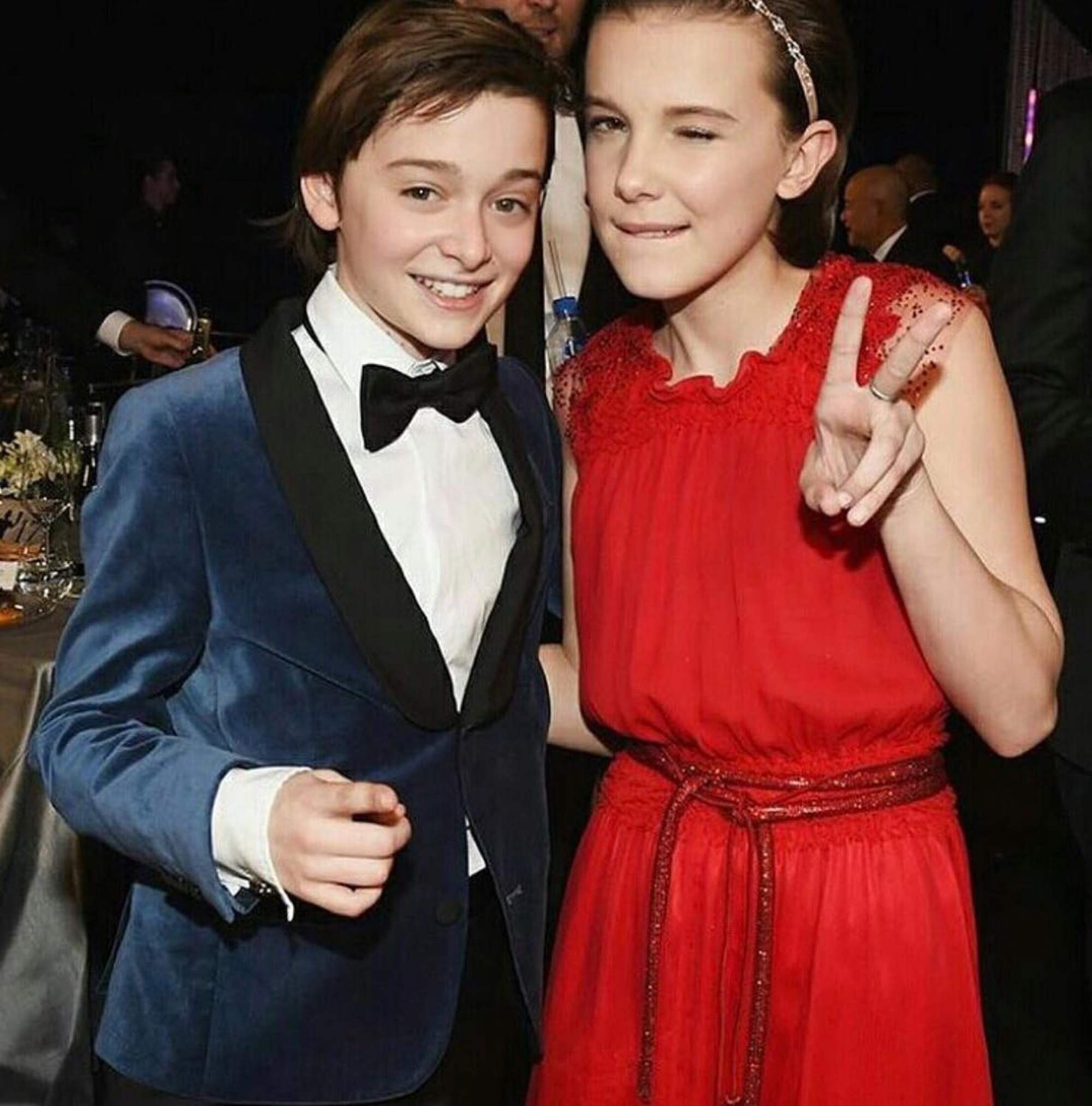 While their Stranger Things characters Eleven and Will don't interact much until the show's third season, the duo instantly hit it off as friends from the beginning when they first started shooting back in 2015.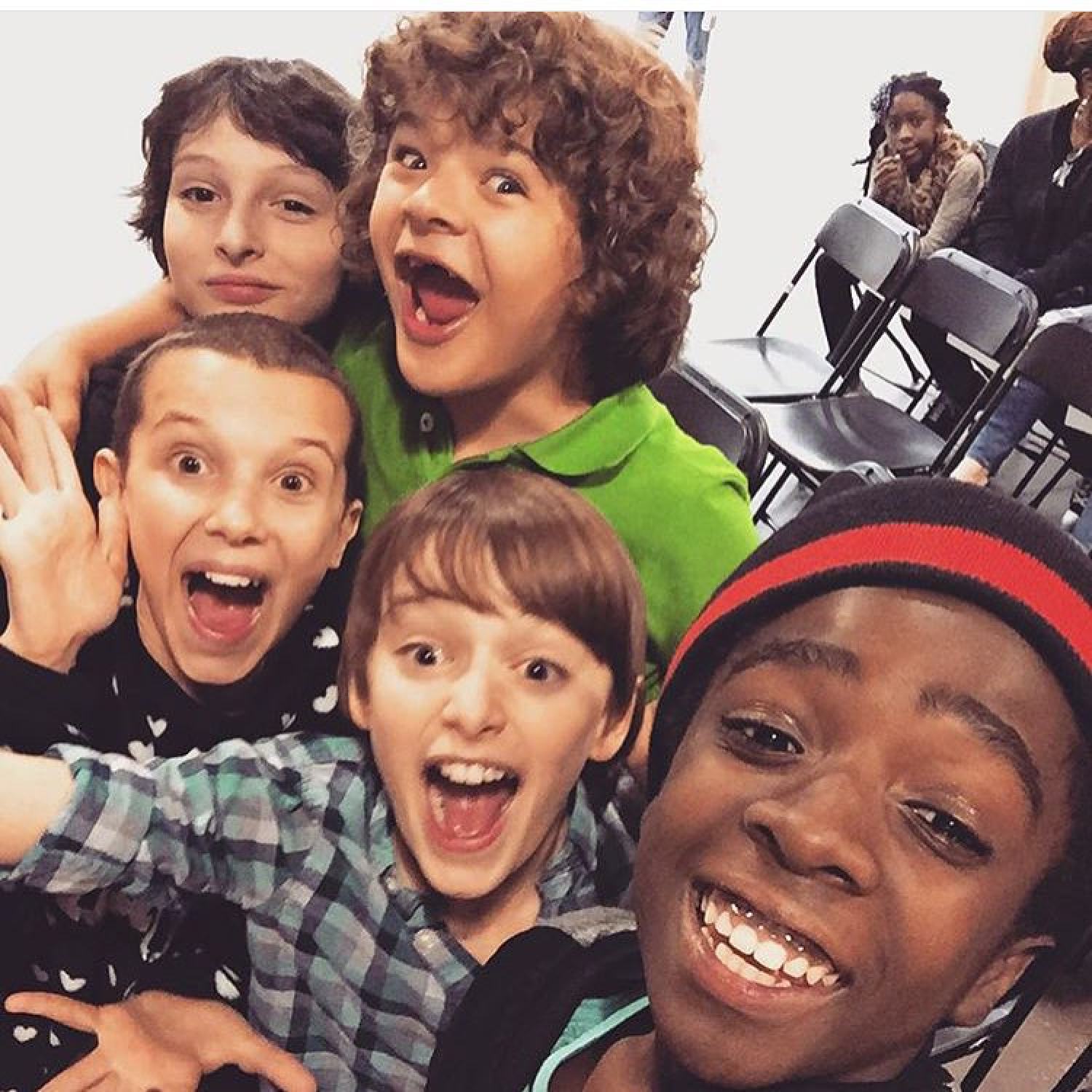 Schnapp even immortalised the moment when he shared a group photo on their first day of filming, on Instagram. The actor wrote, "Day one here we go." The now-famous photo also
featured other cast members
Finn Wolfhard, Gaten Matarazzo and Caleb McLaughlin.
Brown was around 11 years old at the time, while Schnapp was only nine years old.
They even have cute nicknames for each other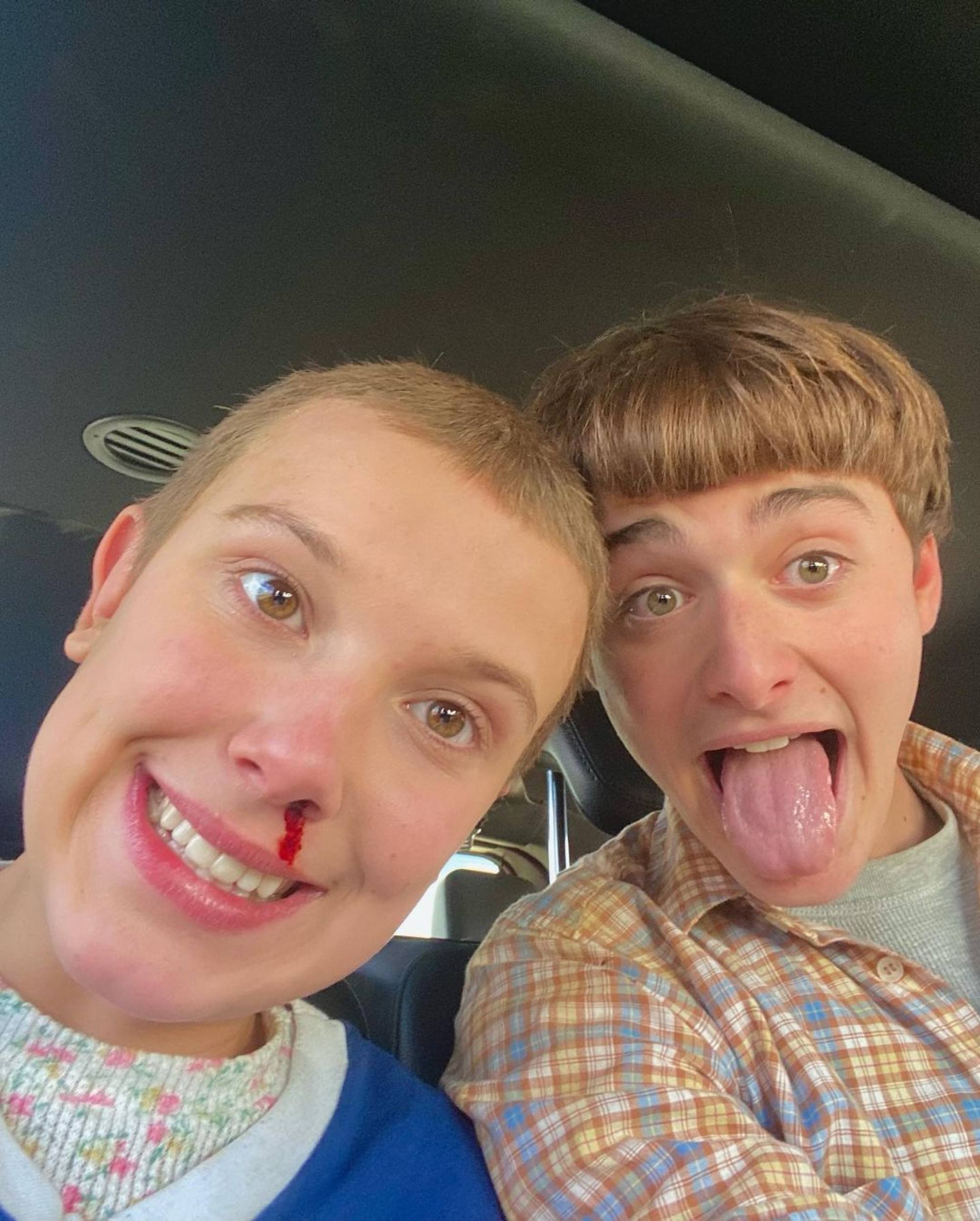 Are you even best friends if you don't have cute nicknames for each other? Schnapp occasionally refers to Millie as either "Mills" or "Millster" on Instagram, while Brown calls him "Schnipper" from time to time.
They also frequently – and proudly – share their love for each other on social media. In fact, in one Instagram, post Brown called Schnapp "the greatest friend a girl could ask for!"
They've ridden roller coasters and met famous people together
From meeting Justin Timberlake at the
annual BAFTA
Tea Party in 2017 to rubbing shoulders with some of the biggest stars in showbiz like Emma Stone, Ryan Gosling and Rami Malek, Brown and Schnapp have taken on Hollywood together.
Over the years, the dynamic duo have even graced the red carpet together, posing together quirkily at the 2017 Netflix Golden Globes after-party.
They have fun together outside of Hollywood's glitz and glamour too. Some of their activities have included riding roller coasters together, clips on YouTube reveal.
They did a BFF test and made a TikTok dance video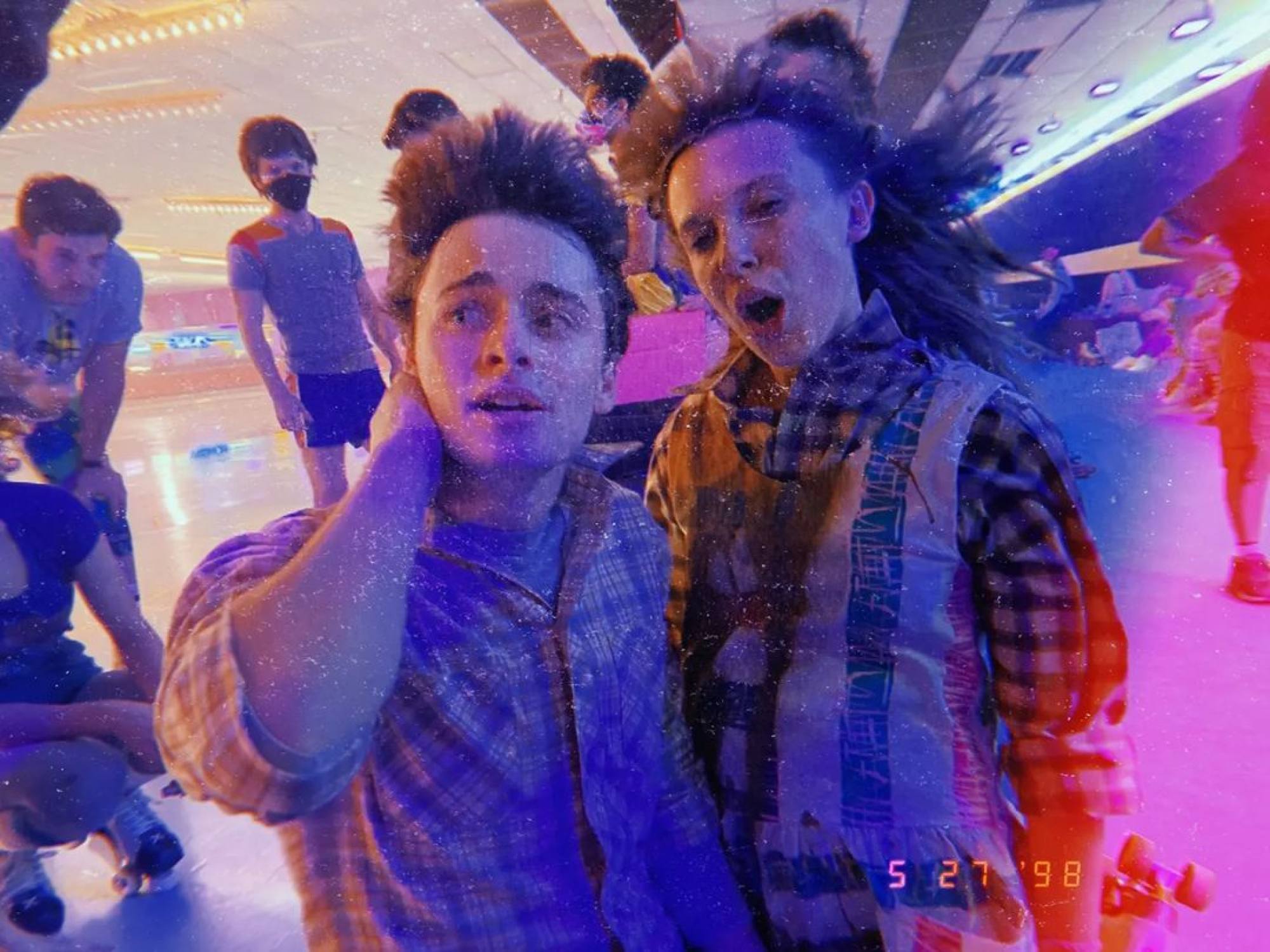 Remember when they took this the "best friend challenge" together in 2019? Schnapp posted it on his official YouTube page and the video has been watched over 42 million times at the time of writing.
Throughout the playful seven-minute video, we learned that Brown has multiple birthmarks and she is not actually into perfume. Meanwhile, Schnapp revealed that his grandparents are all alive and he once got stuck in a chair.
Besides the BFF video, the two also did a TikTok dance last year which saw them grooving to Polo Frost's Best Ever. The post currently has 16.5 million likes and counting.
They also love to prank each other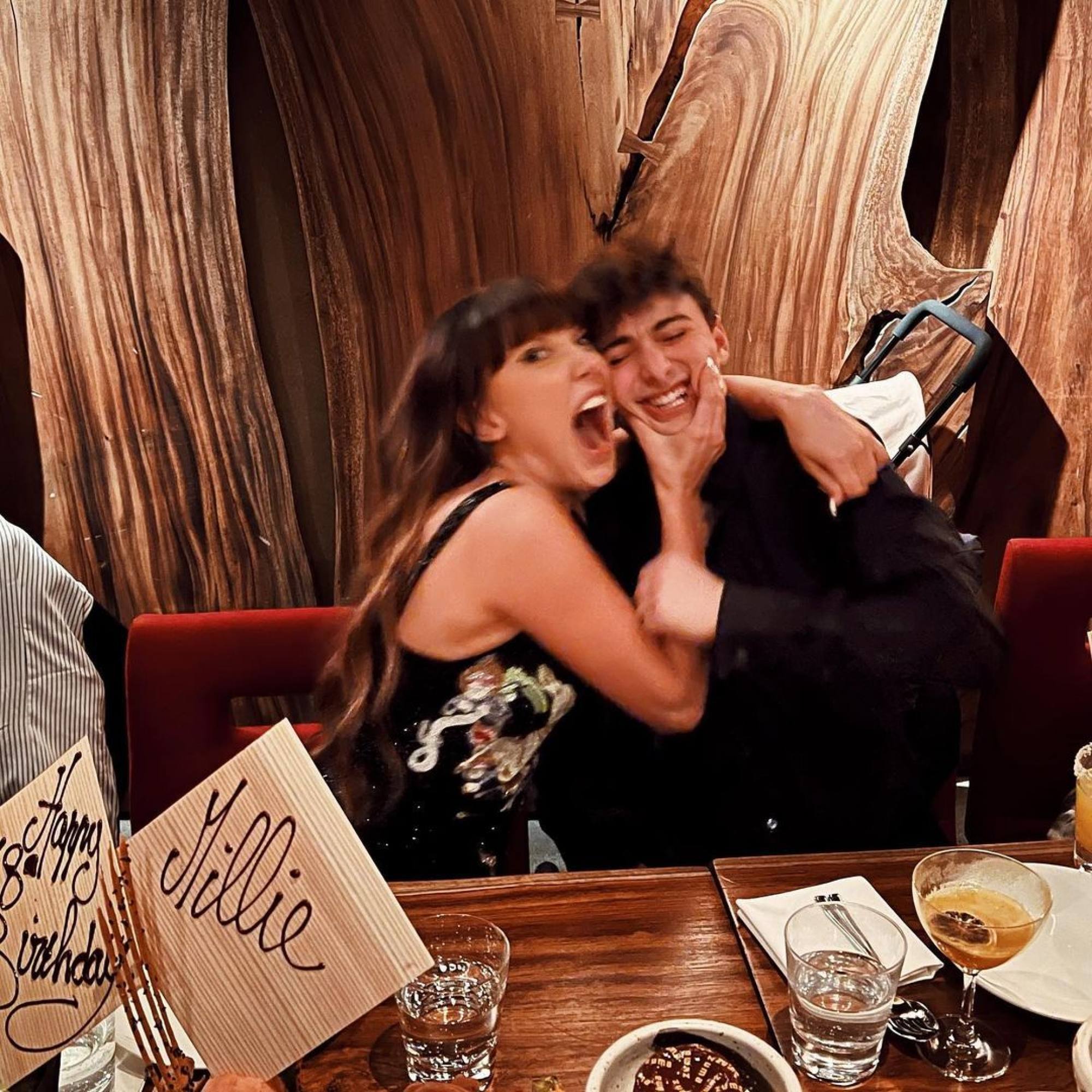 On a recent episode of The Tonight Show Starring Jimmy Fallon in March, Brown revealed her latest prank on Schnapp, which took place on the set of Stranger Things.
The prank involved a fake crying call that Brown made to Schnapp. After he rushed over to the set, she and the rest of the crew pelted him with water balloons. "I get him in the middle of the car park, and all of us, about 20 people, raid him," she revealed.
The duo also recently talked about the beloved series coming to an end. Schnapp told Fallon that, after reading the director's letter saying that it was "the beginning of the end" for the show, "I texted Millie who was like, 'You're crying too? So am I!'"
Schnapp also praised Brown's acting prowess recently. He told Extra that it's been "a blast" to work with her and added, "She's so talented and just working off of her is amazing and I just learn so much with her, so great ride."
Volume II of the fourth season will be released in July. Stranger Things has also been renewed for its fifth and final season.

Stranger Things season four set multiple records for Netflix since it was released on May 27, beating recent Bridgerton stats – it was renewed for its fifth and final season too
Brown and Schnapp have been buddies since they met on set, attending red carpets and meeting stars like Emma Stone, Ryan Gosling and Rami Malek together