Inside new billionaire Tiger Woods' luxury life: besides golf winnings, he earns millions from endorsements with Nike and Tag Heuer, travelling in style in a Gulfstream private jet and superyacht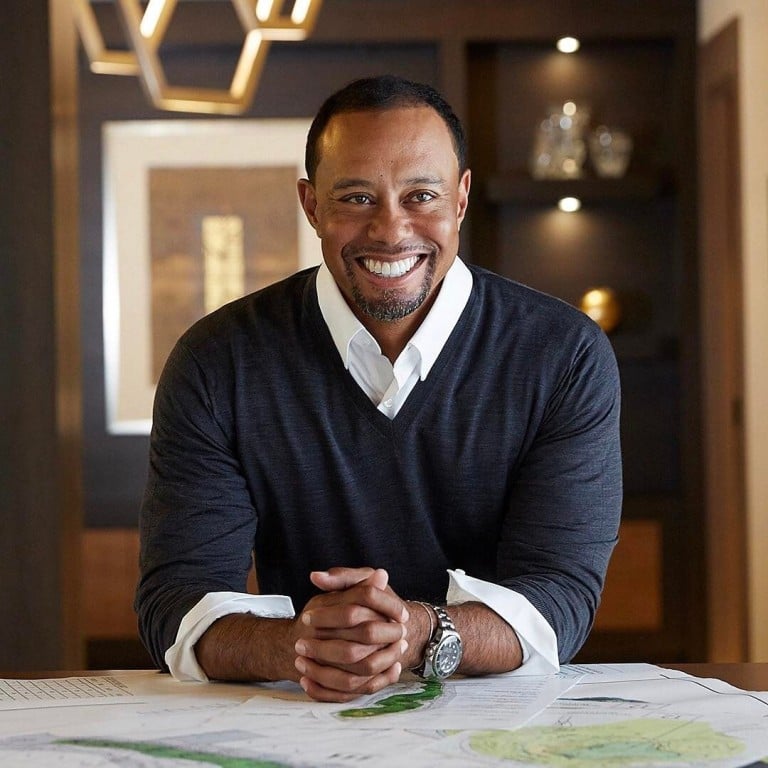 Golfer Tiger Woods has made more than US$1.4 billion since turning pro in 1996. More than US$122 million of that has come from on-course winnings making him No 1 on the all-time money list, by far.
He won US$4.6 million at the 2018 Tour Championship alone – US$1.6 million for winning the tournament itself and US$3 million for the win ensuring a second-place finish in the season-long FedEx Cup – one of his biggest paydays ever in golf.
But just how did he get there – and what does he spend his cash on?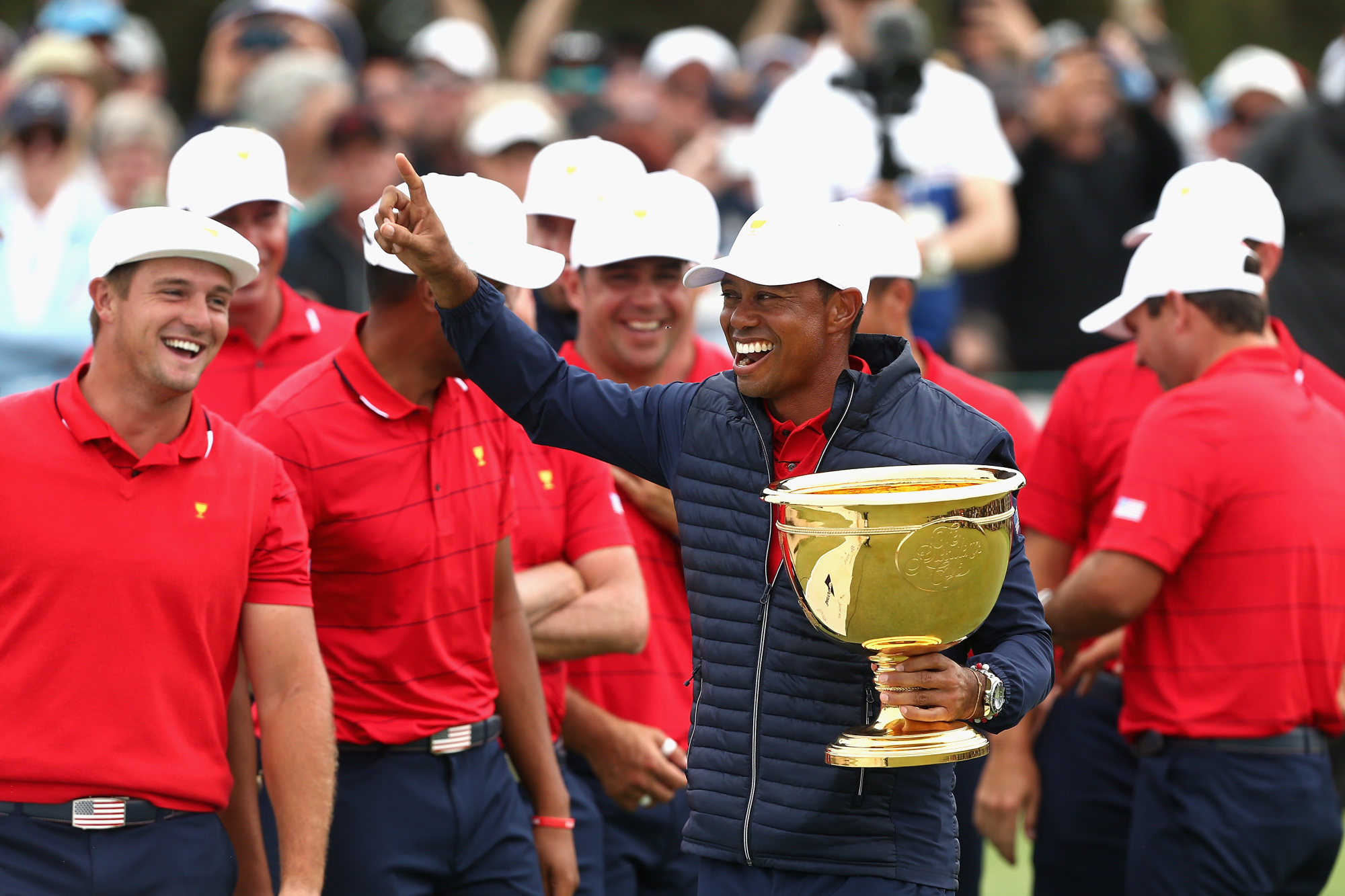 From athlete to billionaire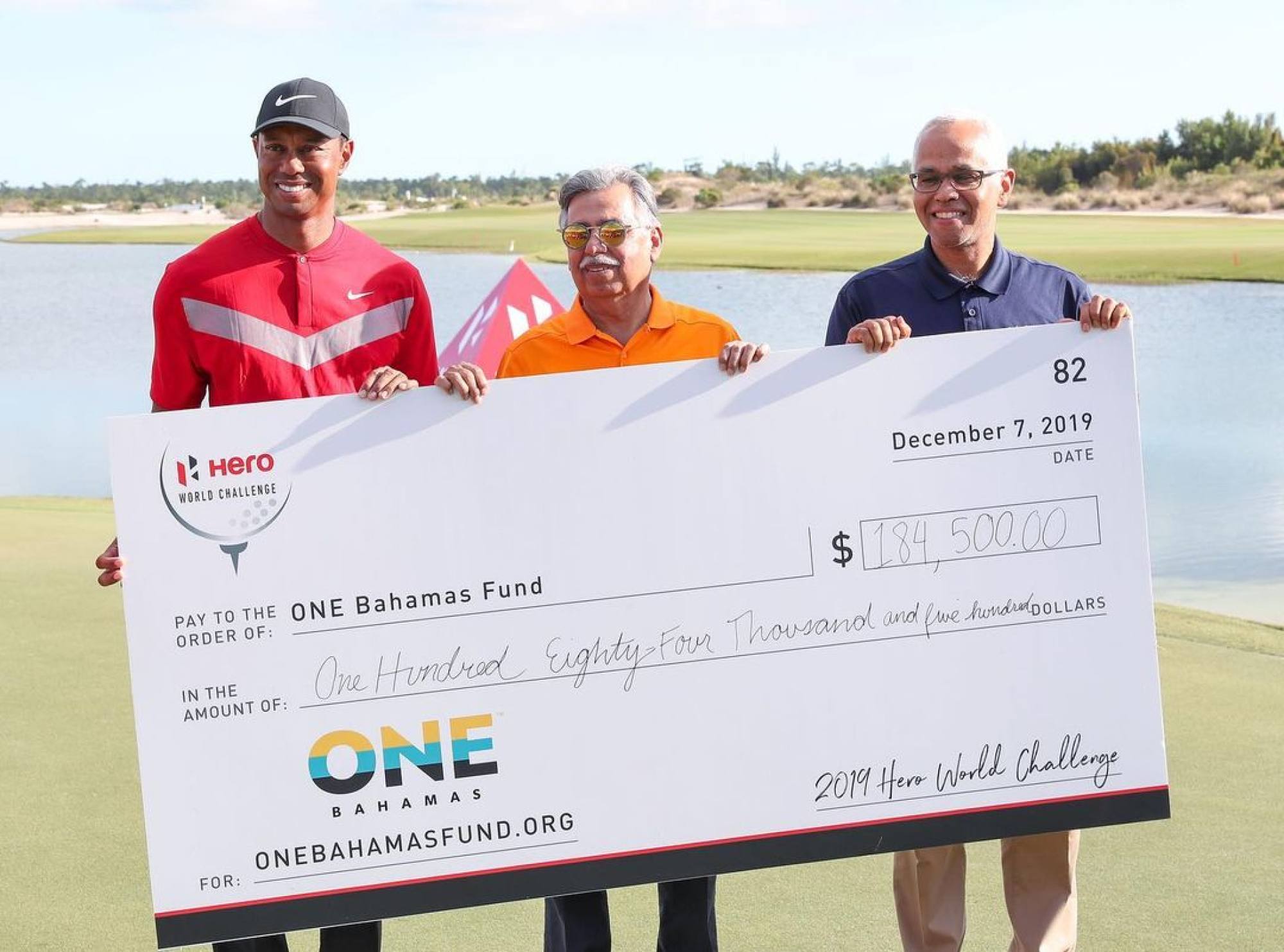 According to
Forbes
, Woods is now a billionaire, joining
LeBron James
and Michael Jordan as the only athletes to achieve the status while still active.
But the real money comes from off the course. At his peak, in the late 2000s, Woods made something like US$100 million annually off the course. In 2016, he still earned more than US$45 million in endorsement deals and course design fees.
Despite barely playing in 2017, Woods was still the 16th highest-paid athlete in the world, according to Forbes, and had an estimated net worth of US$740 million in 2016.
Bumps in the road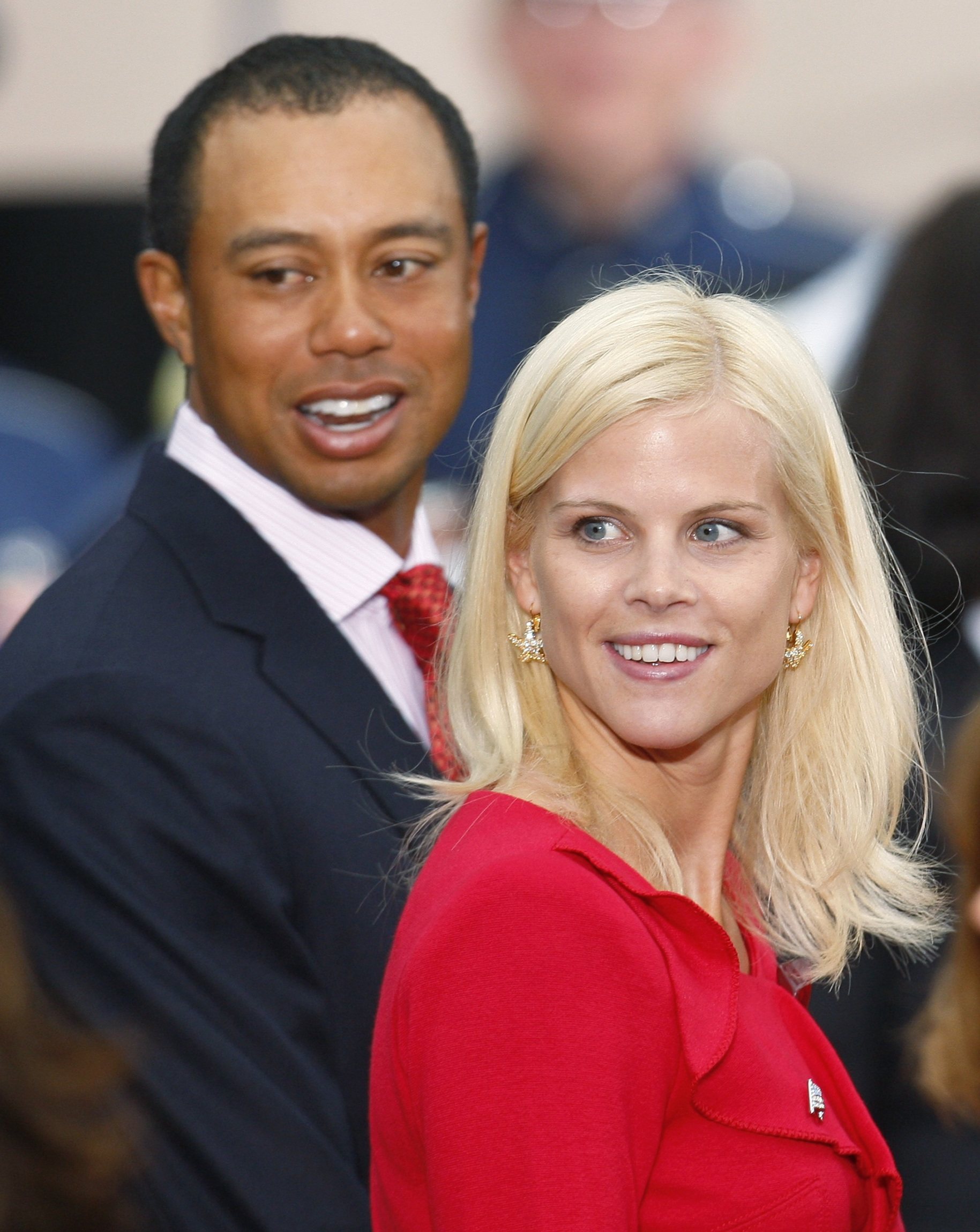 In 2009, news broke that Woods had been cheating on his wife, Elin Nordegren. Two days later, he crashed his Cadillac Escalade into a fire hydrant outside his house.
He was accused of having an affair with
Rachel Uchitel
, a New York nightclub manager. Months later, several other women came forward to say they had affairs with Woods.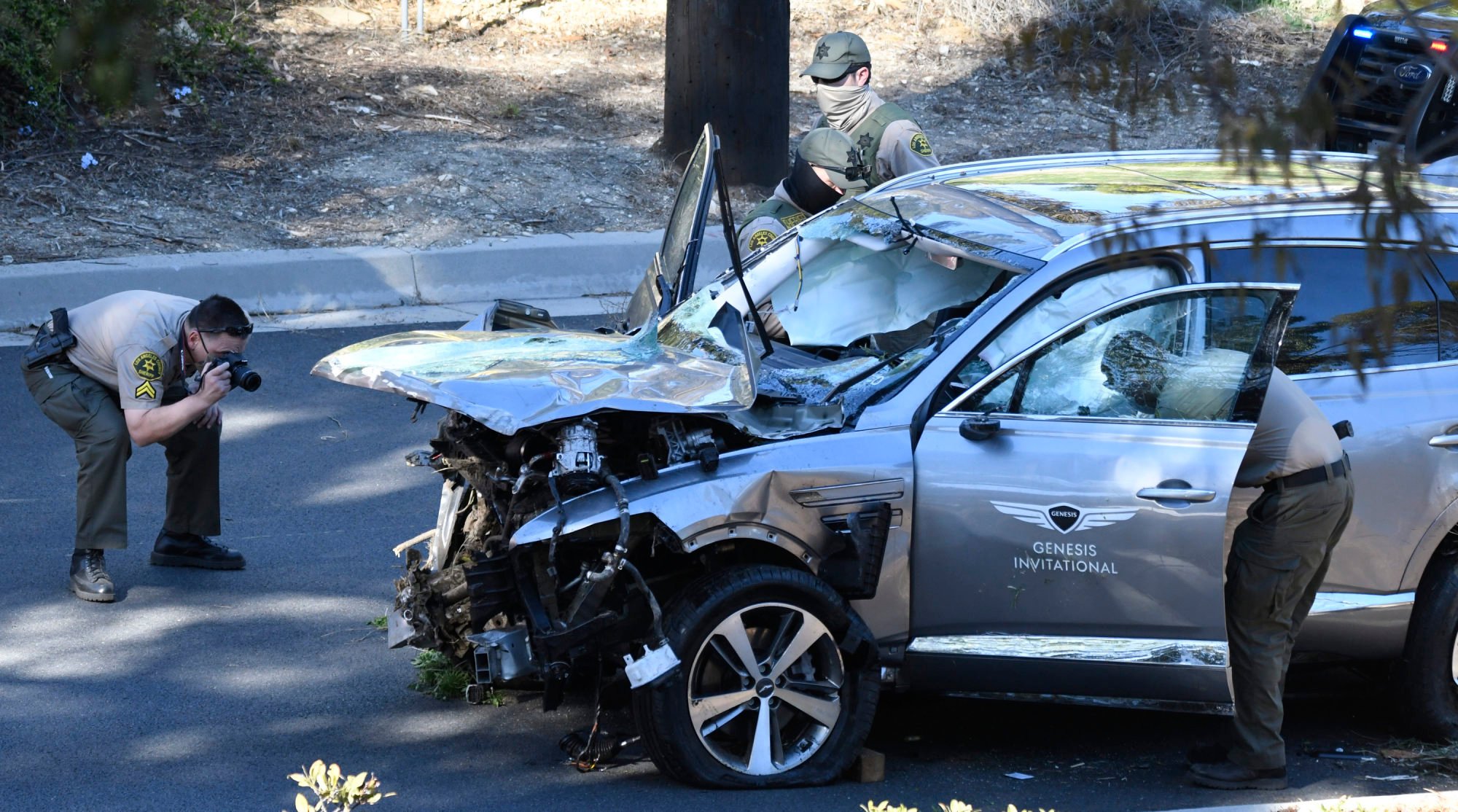 Many of Woods' endorsement partners dropped him over the controversy, including AT&T, Gatorade, Gillette, Golf Digest and Tag Heuer.
But his biggest partner, Nike, stuck with him. Woods has been with Nike since he turned pro in 1996 and in 2013 he signed a US$200 million deal of unknown length. Nike also stuck with Woods during his DUI (drinking under the influence of alcohol) charges in 2017.
The 2010 divorce settlement cost him a reported US$100 million. And on top of that, his golfing career started to go off the boil. Until his win at the 2019 Masters, Woods hadn't won a major championship since 2008.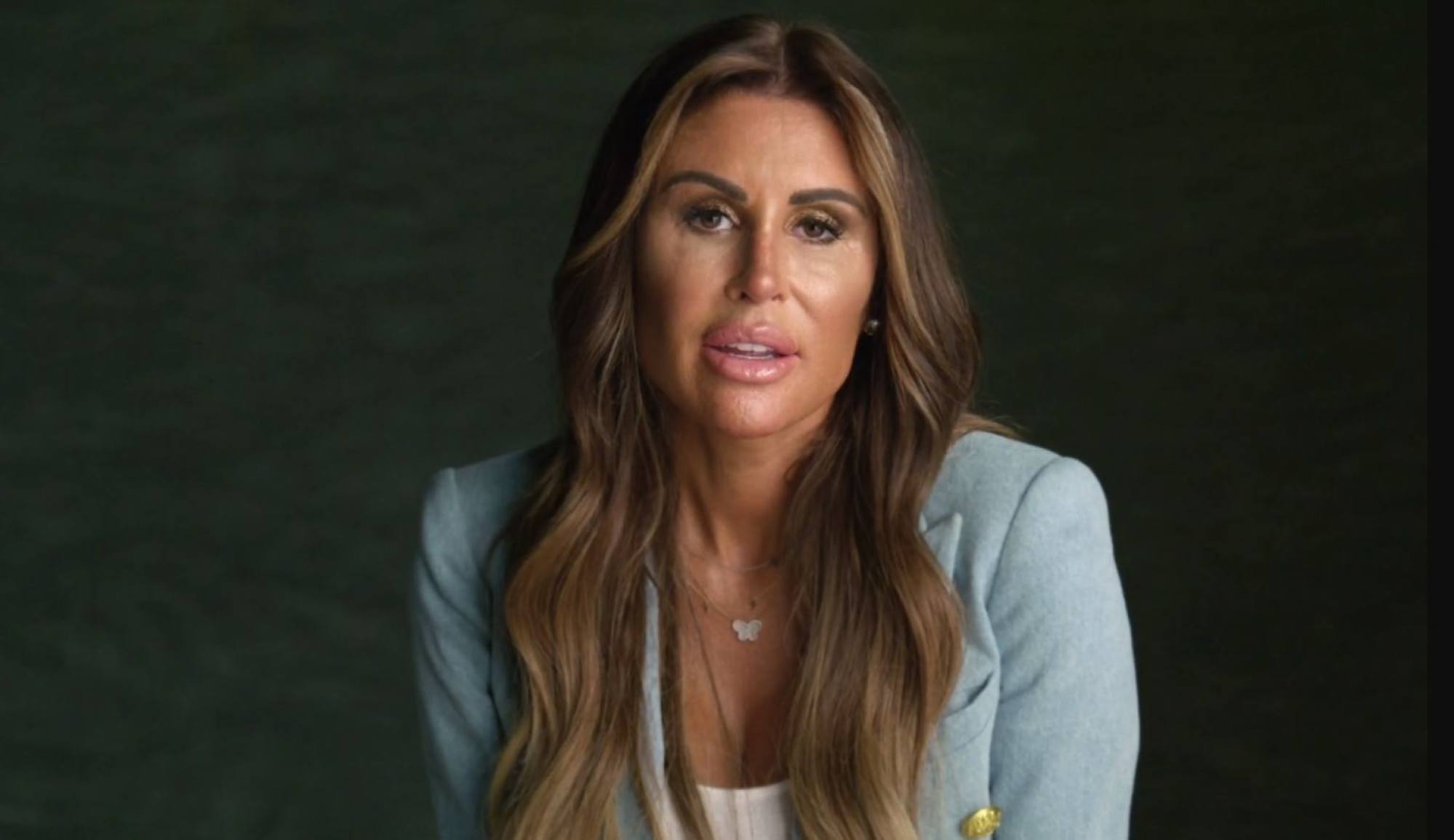 He has also battled various injuries including to his back. When Woods was charged with drunk driving, he blamed an "unexpected reaction to prescribed medications". Woods had recently had a fourth surgery on his back, and police later said he had five different drugs in his system at the time of the arrest.
Golf experts believe we will never see Woods play the tour full-time again, but he is likely to still shoot for wins in the majors.
Lavish lifestyle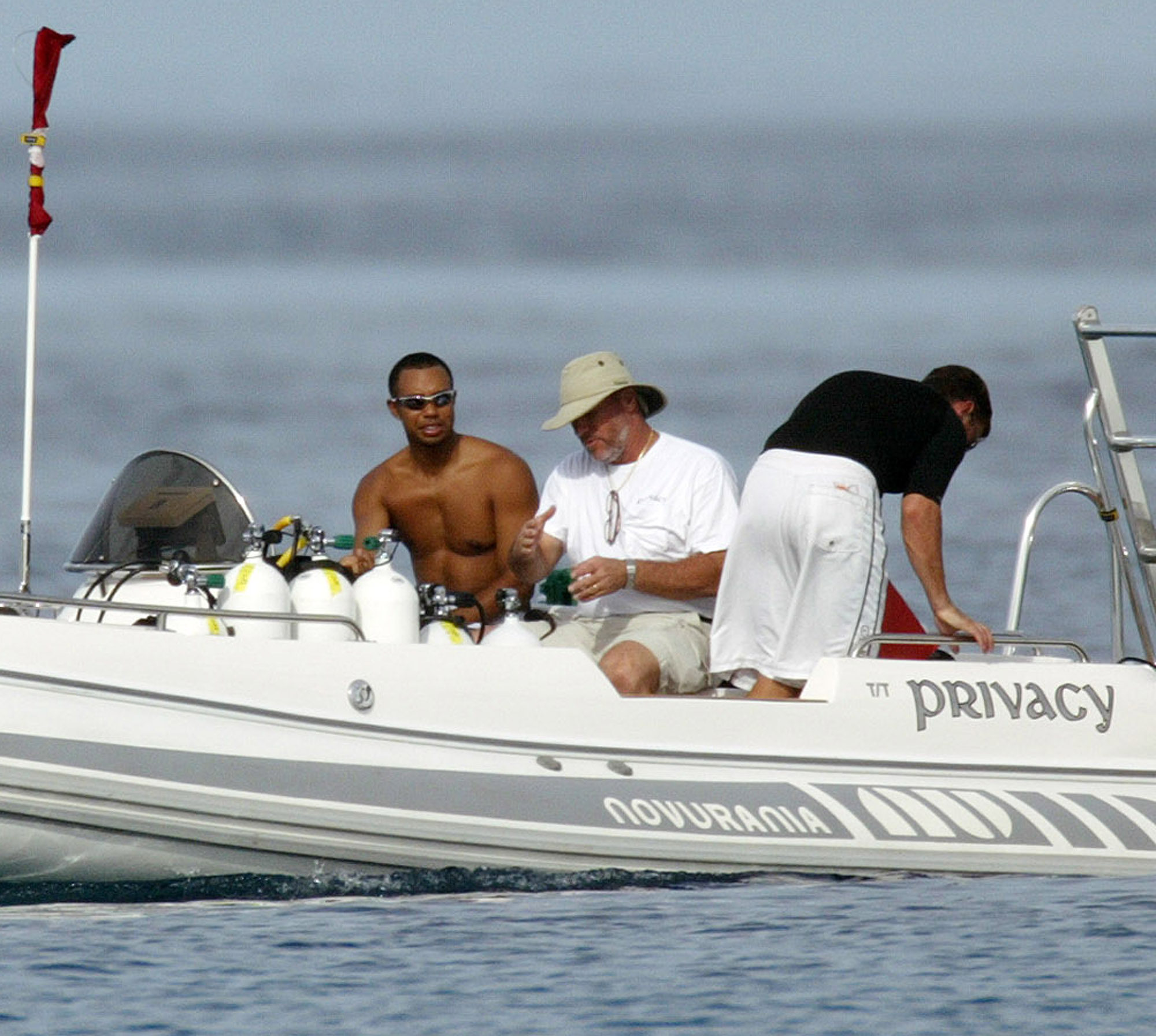 After the divorce settlement, there were reports that he considered selling his 47-metre (155-foot) superyacht, Privacy, for US$25 million. The boat was not sold, however, and Woods now docks it in North Palm Beach, Florida.
He stayed at Long Island on the yacht during the 2018 US Open at Shinnecock Hills.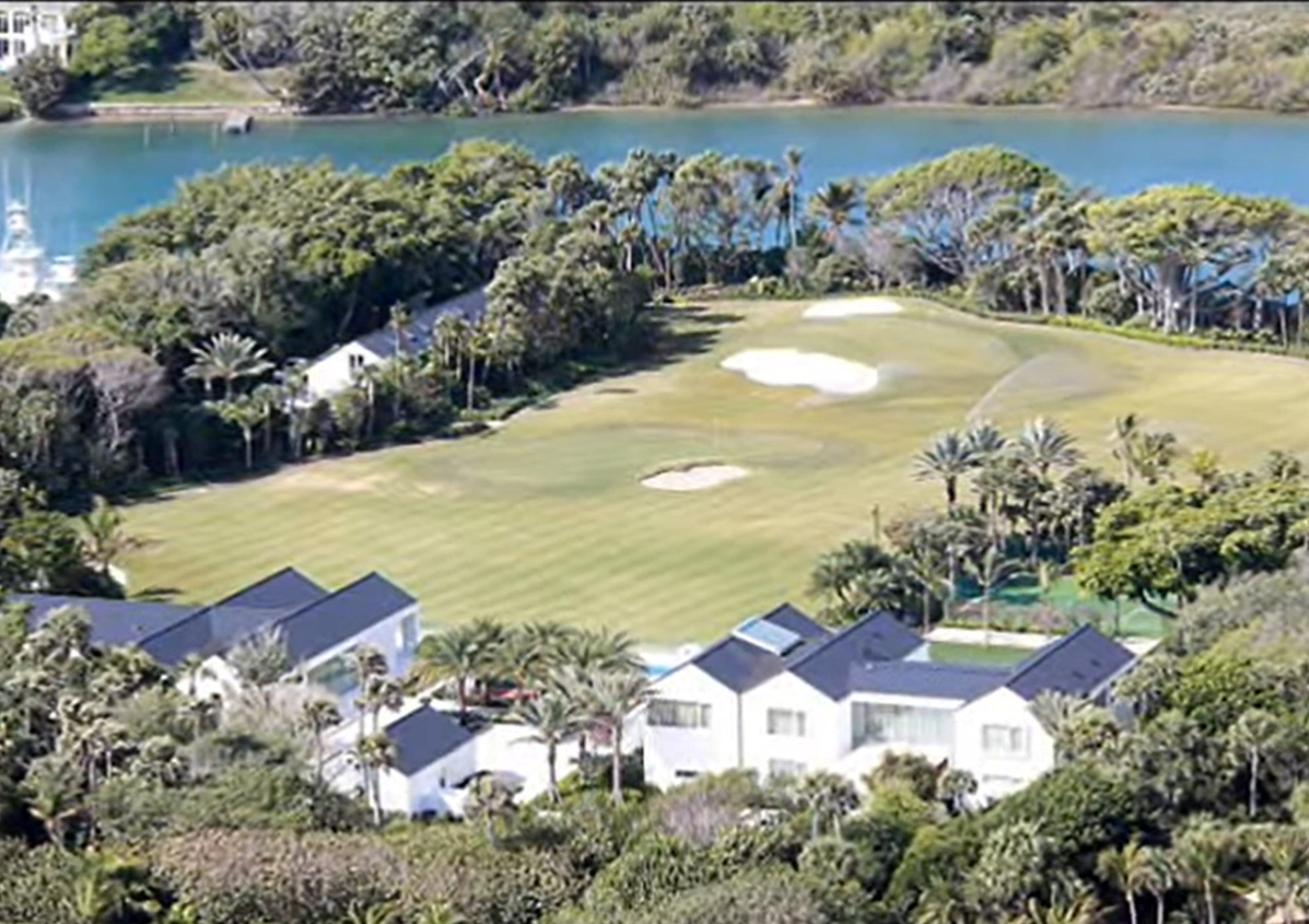 He owns a four-hectare (10-acre) property in Jupiter, Florida, that was built specifically for Woods at a cost of US$55 million.
It has a pitch-and-putt golf course, as well as a private dock.
Golf isn't his only passion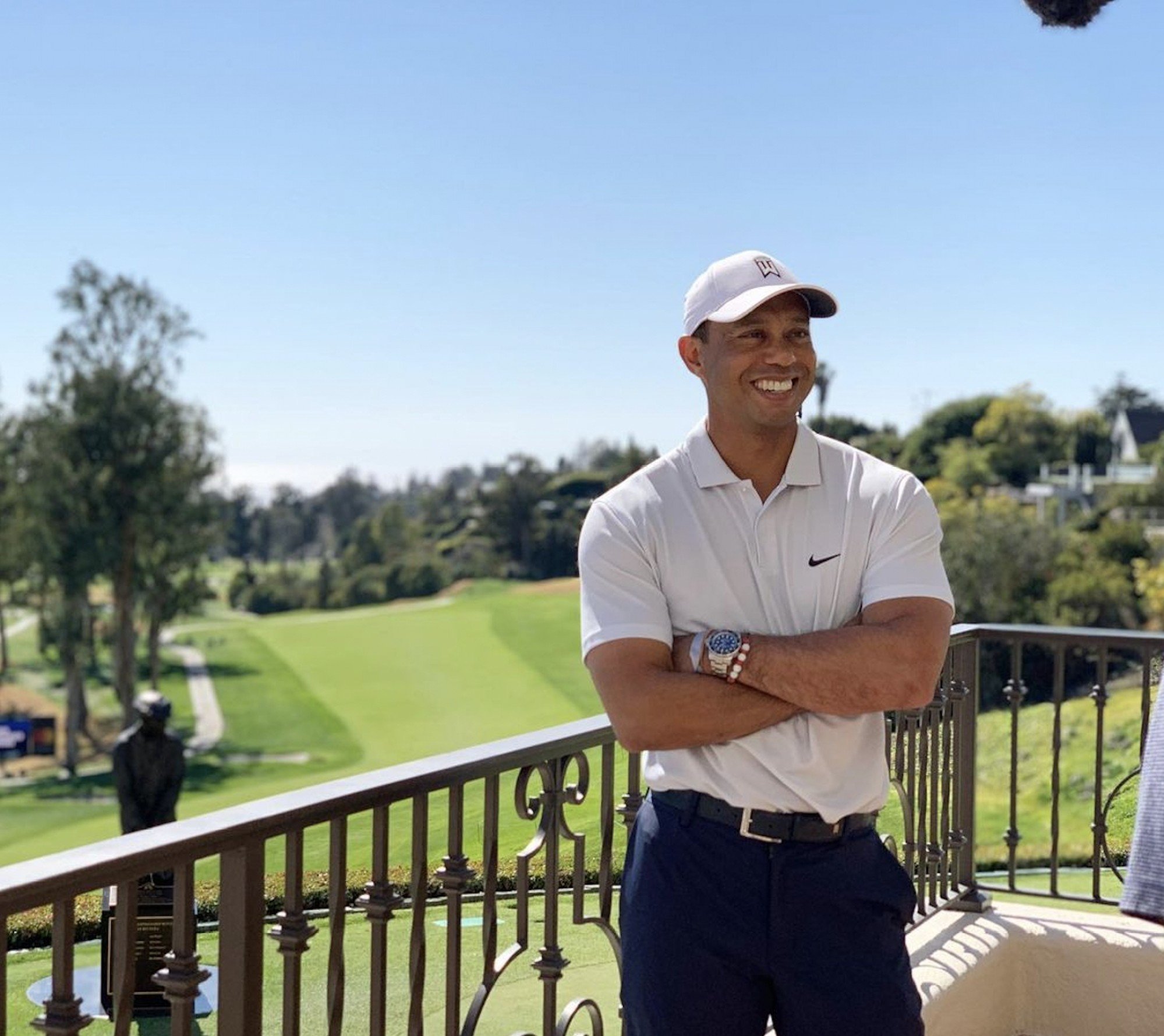 Woods is really into spearfishing, so much so that he learned how to free dive so he could fish without an air tank.
He even once called in sick to a tune-up tournament before The Open Championship in Britain, just so he could spend more time fishing.
Woods is a diehard fan of the NFL's Las Vegas Raiders. He tries to find time to support the silver and black whenever he can and even has a Raiders-themed pool table in his house.
The 80-time PGA Tour event winner is also a fan of the Los Angeles Dodgers, turning out for multiple games during the 2017 World Series.
Woods likes tennis as well. He is good friends with
Rafael Nadal
and has sat in his box for a number of matches.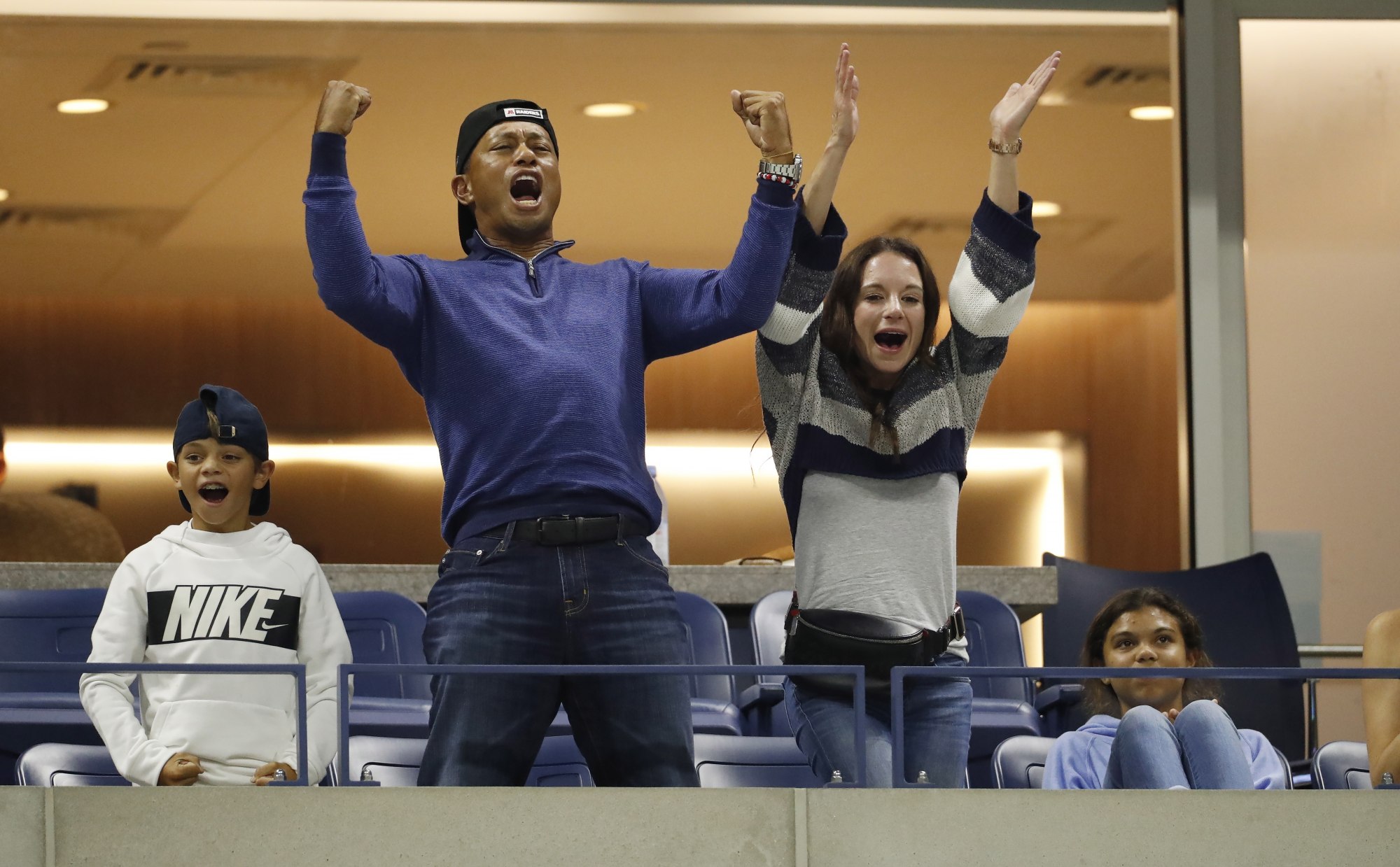 Aside from watching sports, Woods also likes to spend his spare time working out – maybe too much. His old coach Hank Haney once said, "My opinion is he really overdoes that."
Haney would also suggest that Woods pushed himself physically because he wanted to be viewed as an athlete, saying that Woods viewed injuries as "a way of being accepted into the fraternity of superstars who played more physical sports than golf".
Woods said he likes to practice all day, but when he was recovering from surgery he filled his time by playing Call of Duty eight hours a day with a 30-minute lunch break. Despite that, Woods said he was still getting beaten by seven-year-olds when he played online.
"He struggles to sleep," fellow golf pro Rory McIlroy said of Woods, "which I think is an effect of overtraining, so I tell him to calm down sometimes. He'd be texting me at 4 o'clock in the morning: 'Up lifting. What are you doing?'"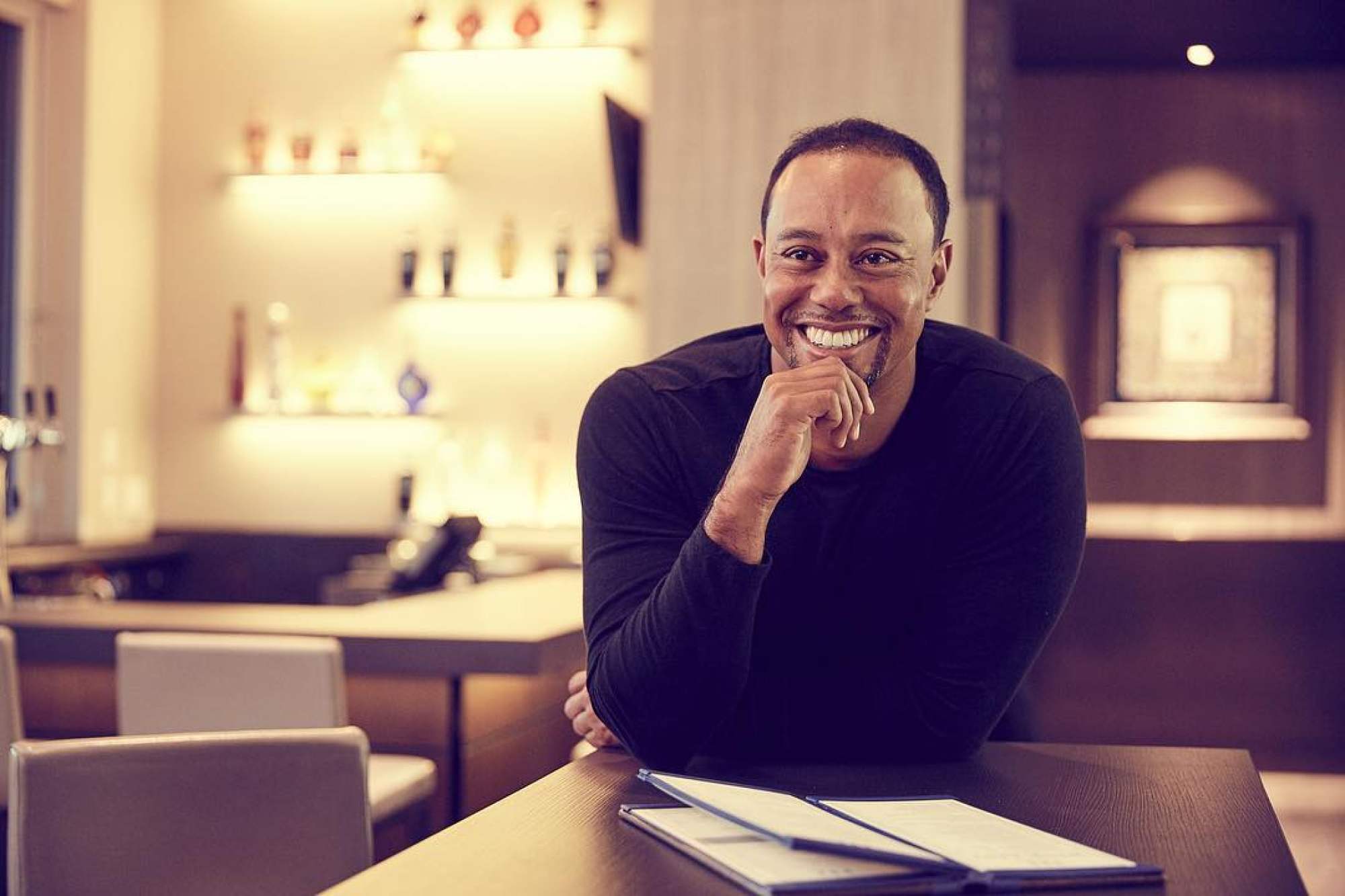 He even has his own restaurant, called The Woods Jupiter. "After years of meals on the road, he decided to bring his vision of an elevated sports bar to life at home in Jupiter," the website says.
Even when he isn't at home in Jupiter, Woods likes to bring a little bit of it with him. He reportedly replaces all the furniture in the houses he rents during tournaments with his own, even if he's only there for a few days.
He travels in style in his own Gulfstream G550 private jet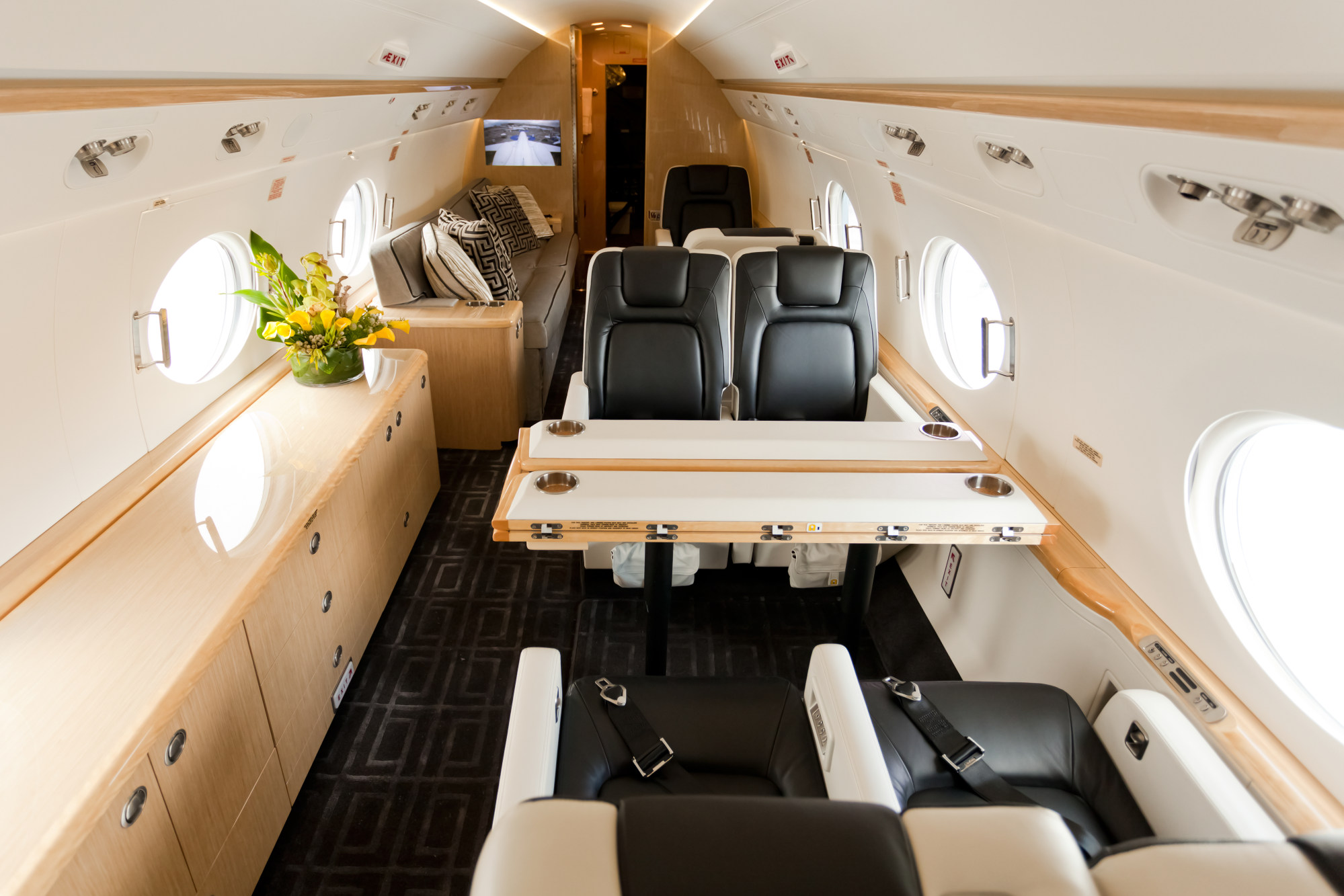 The jet is worth about US$54 million.
In January 2017, for the first time in 10 years, Woods took a commercial flight, from Los Angeles to Dubai.
Woods has also been accused of being cheap. One story told of how Woods wanted to be just one of the guys when he was having lunch with a group of Navy Seals and did not pick up the check.
But he devotes a ton of time and money to his at-risk youth charity, the Tiger Woods Foundation. In 2012, he gave US$12 million to the foundation.
Additionally, he works with kids through the TGR Learning Lab, which provides opportunities for students to explore their passions by combining science with everyday tasks.
He's not just talented – he's a savvy businessman too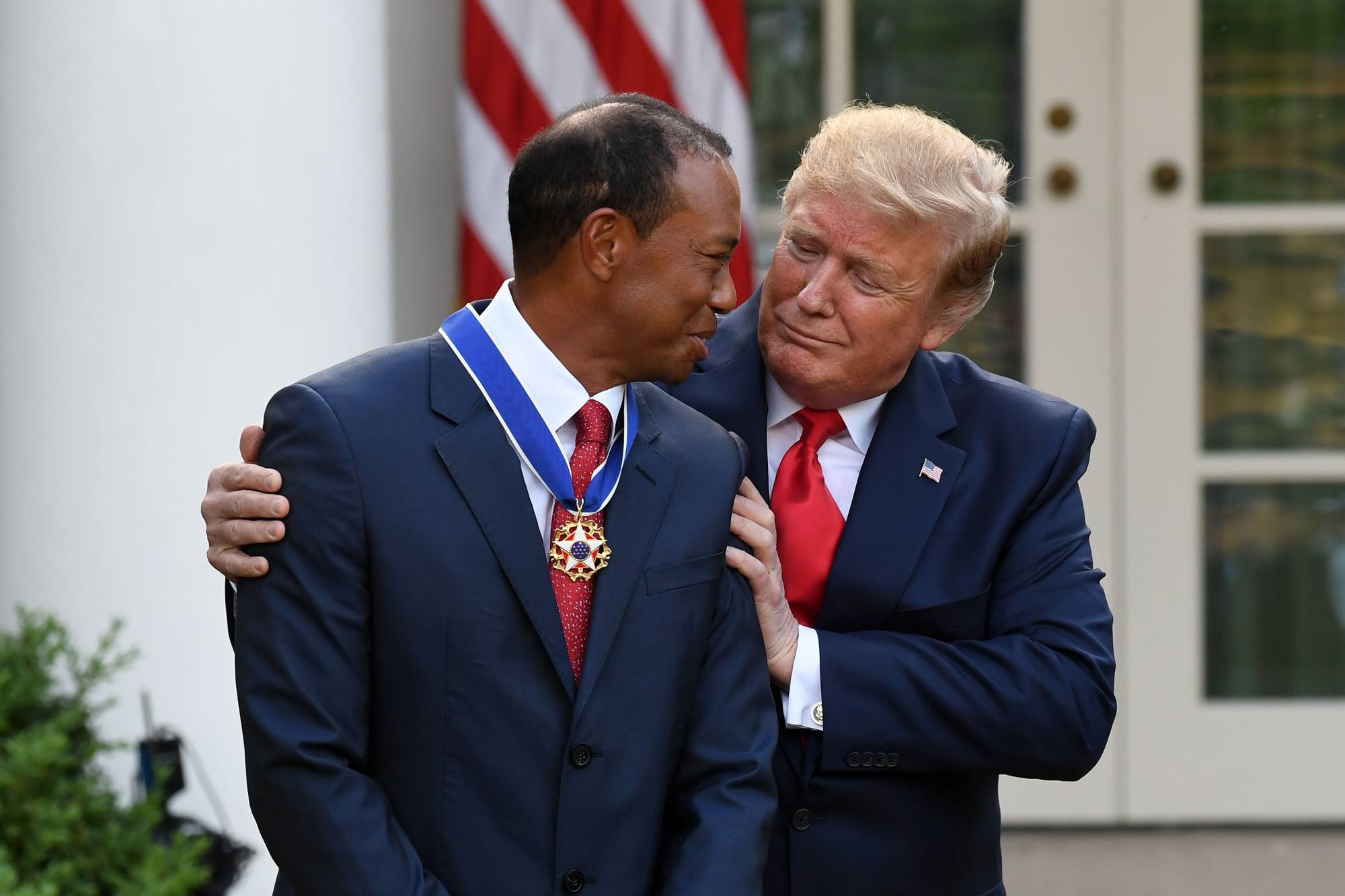 Woods doesn't just rely on his golf winnings and endorsements to fund his extravagant lifestyle – he also runs a golf course design business. He opened his first US course in Houston in 2015 and designed a course in Dubai that later became Trump International Golf Club course.
He is also picking up new endorsements. Since Nike got out of the equipment business, Woods has signed with Bridgestone to use its golf balls and with TaylorMade for its golf clubs. They recently released his first set of signature irons that go for US$2,000.
Woods was heavily involved in the design of the clubs, with TaylorMade spending "hundreds of hours" on testing and building several prototypes until they got them just right for Tiger.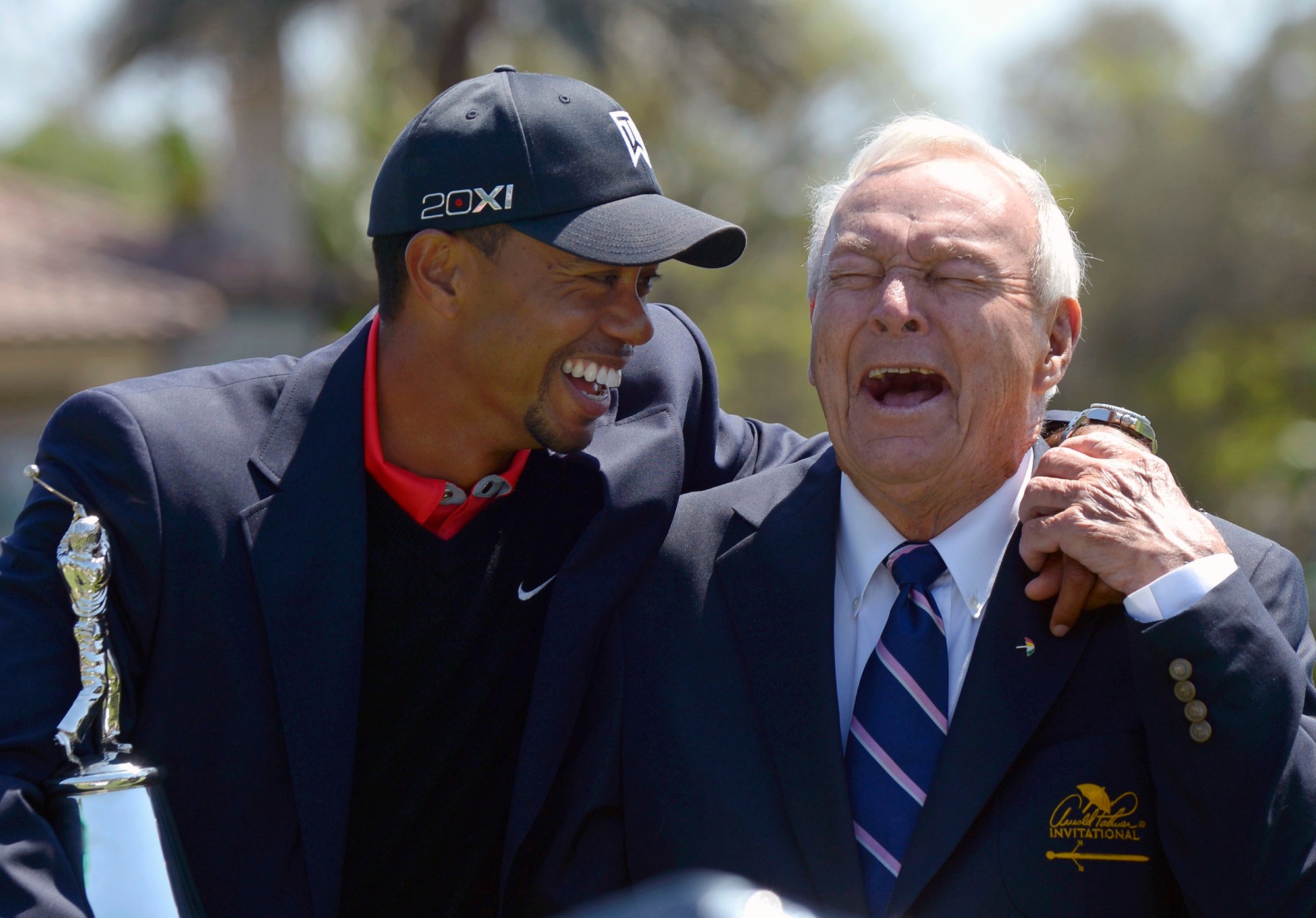 He's even partnered with former US president Donald Trump. At the end of 2016, the two played at Trump International Golf Club in West Palm Beach, Florida. "What most impressed me was how far he hits the ball at 70 years old," Woods told CNN of Trump.
Woods has also played with presidents Barack Obama, George H.W. Bush and Bill Clinton in the past.
He's happy and in love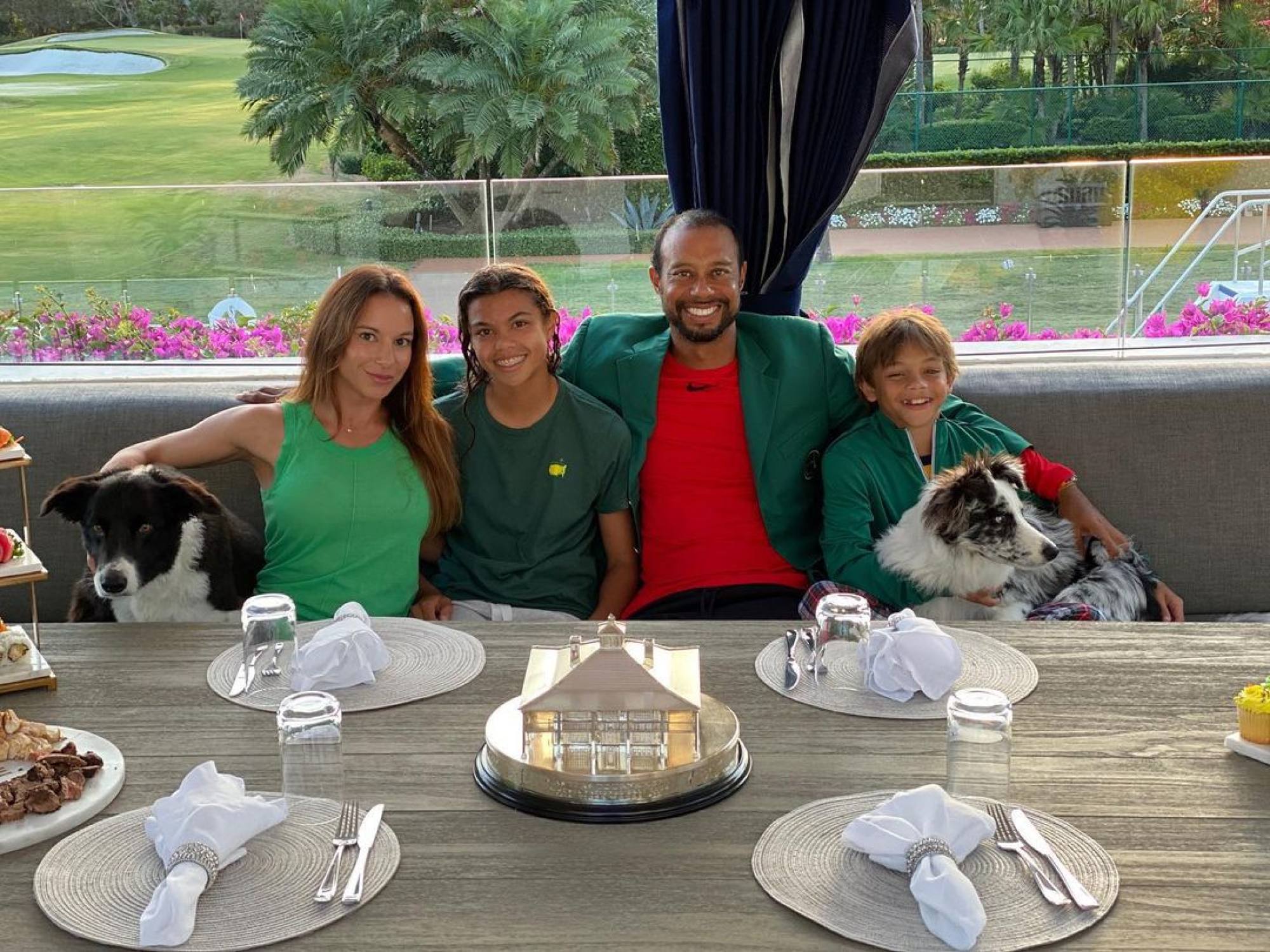 While Woods is still mum about his private life, he is dating again.
He spent a lot of time with Erica Herman, general manager at his restaurant, at the Presidents Cup in 2017 and they have been together ever since.
It is Woods' first public relationship since Olympic skier Lindsey Vonn. In 2017, someone hacked and distributed nude photos of the couple.
Read the original article on
Insider

Affairs led to an expensive divorce from Elin Nordegren in 2010, since when he has been with Olympic skier Lindsey Vonn, and now Erica Herman, manager of his restaurant
Woods enjoys watching other sports, supporting the Las Vegas Raiders in NFL, Los Angeles Dodgers in baseball and his good friend, Rafael Nadal, in tennis