Radhika Merchant's big dance debut! Mukesh and Nita Ambani's future daughter-in-law dazzled celebrities from Salman Khan to Ranveer Singh in her arangetram, hosted by Anant and family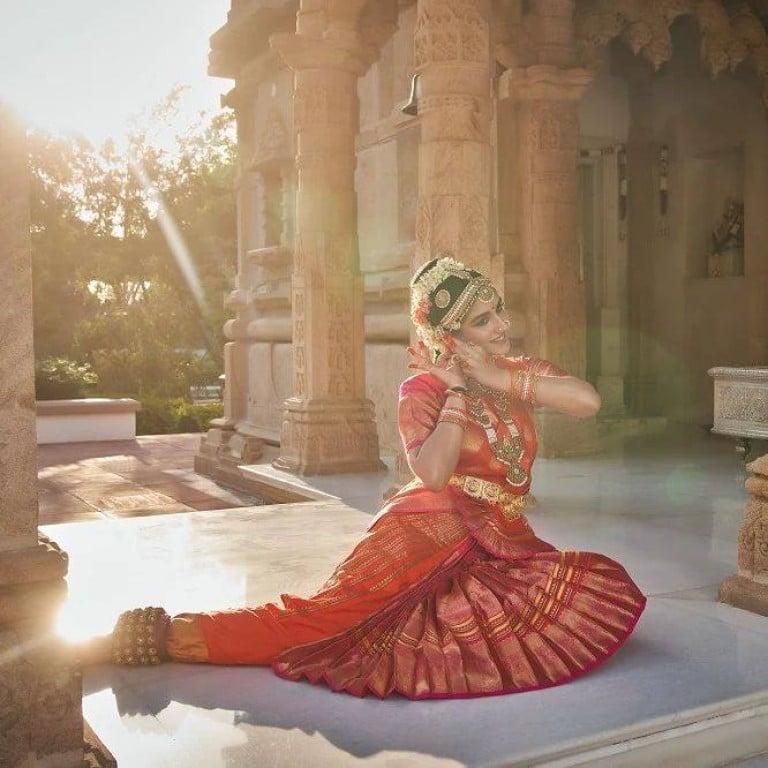 Billionaire heir to the Ambani empire Anant Ambani and his family hosted a traditional dance ceremony for his fiancée,
Radhika Merchant
, earlier this month. The ceremony is known as the arangetram – a special moment in a dancer's life since it marks their public debut, often after many years of formal training.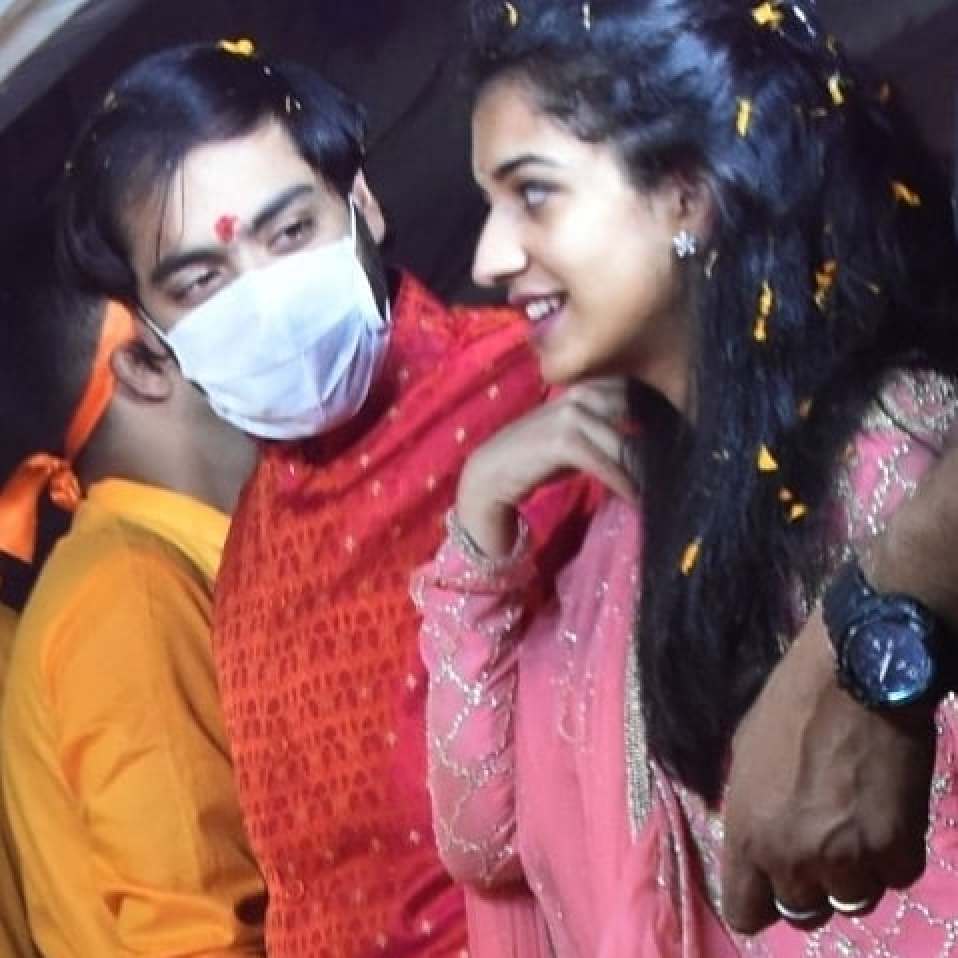 The Ambani family showed their support for their future family member, laying on a full programme at one of the most luxurious venues in Mumbai. Here's everything you need to know about the extravagant night.
Dance extravaganza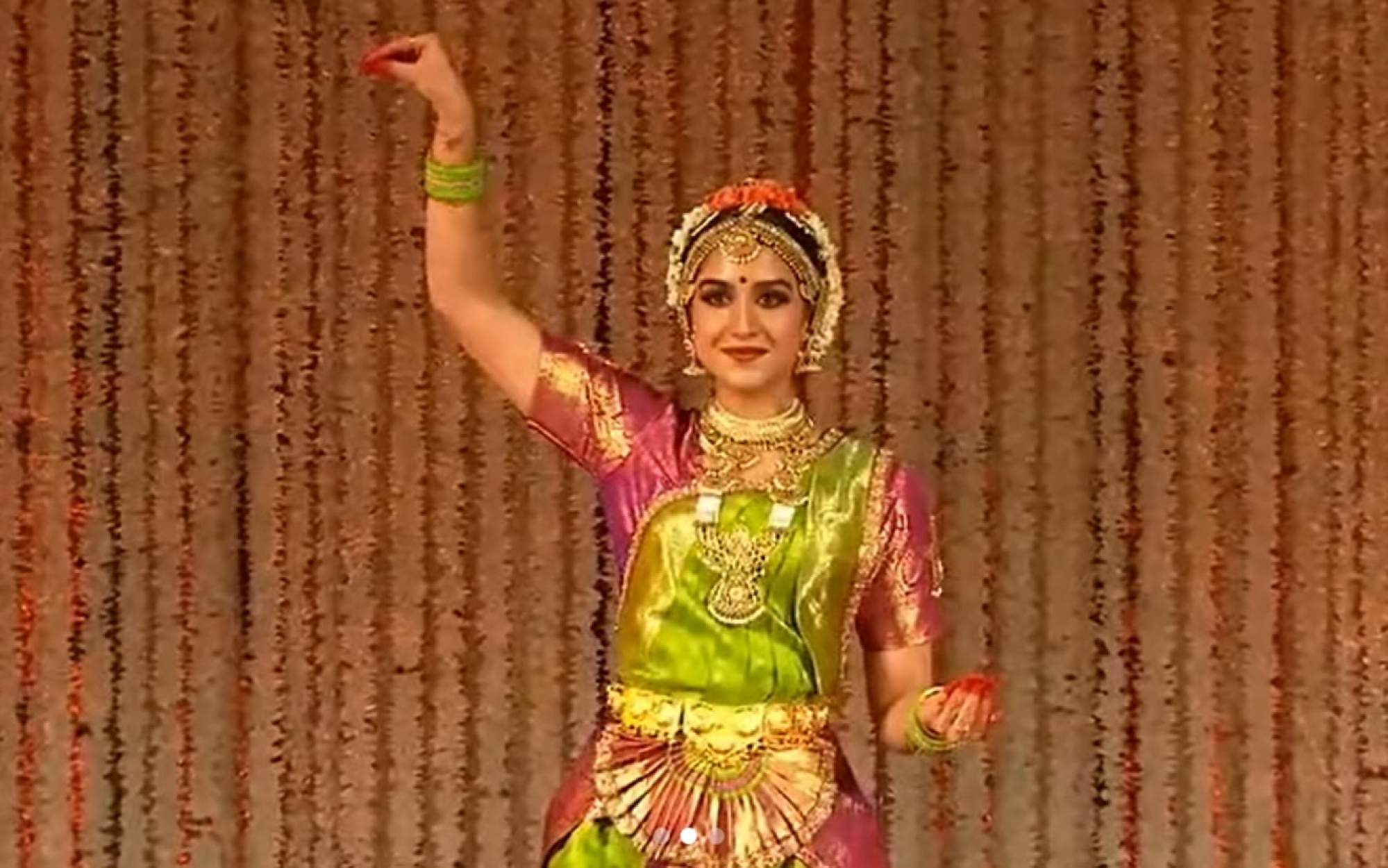 Merchant is a trained classical dancer, and the arangetram is considered a special social event where dancers reveal their skills after years of hard work. In this case, Merchant performed bharatanatyam, a popular Hindu form of classical dance, according to India TV.
The June 5 ceremony, also known as the "ascent to the stage", was especially significant for Merchant since it was
hosted by her fiancé's family
– aka the ultra-rich Ambani clan.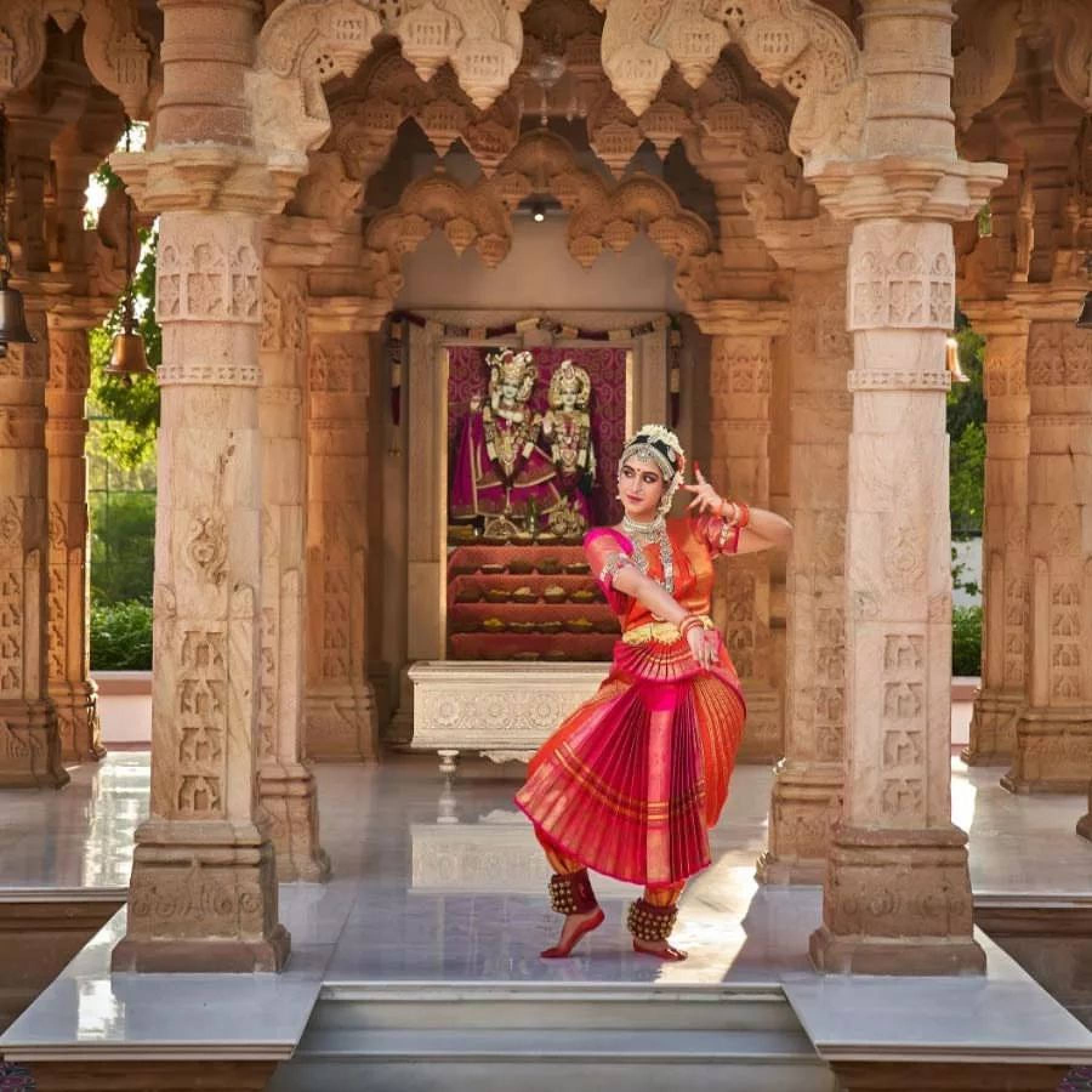 The
Free Press Journal
reported that Merchant has been training with her guru Bhavana Thakar for more than eight years. Nita Ambani, Anant's mother, is also a trained bharatanatyam dancer, so
the two women are closely linked
in the dance realm. According to the publication, Merchant's performance started with the traditional pushpanjali, a salutation to the deities of the stage.
The luxury venue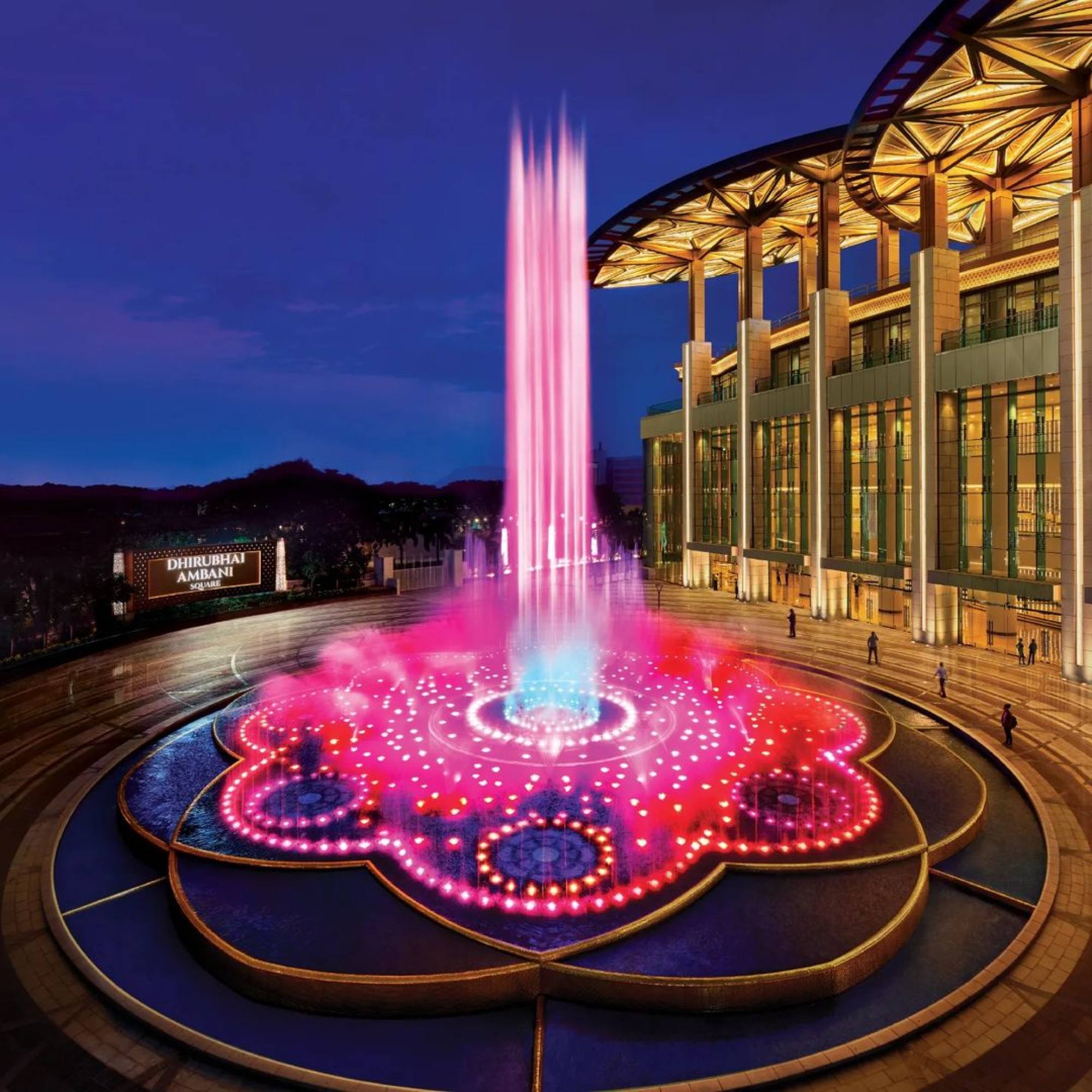 The Ambani family hosted the lavish arangetram ceremony at Mumbai's Jio World Centre. Social media posts of the event went viral as snippets of the Ambani family gathering in Mumbai were released throughout the evening.
According to its website, the Jio World Centre covers a sprawling 7.5 hectares (18.5 acres) and Nita described it as "a place for cultures and communities to come together and script a new chapter in India's growth story".
But this isn't your average conference and event venue. Inside, huge handcrafted glass chandeliers are suspended above its four main entrances, inspired by earth, fire, air and water. Meanwhile, in the Grand Theatre, 8,400 Swarovski crystals decorate a 17-panelled lotus petal ceiling custom designed in Austria. The Centre even boasts an enormous, 49-feet tall Pichwai painting.
A high-profile event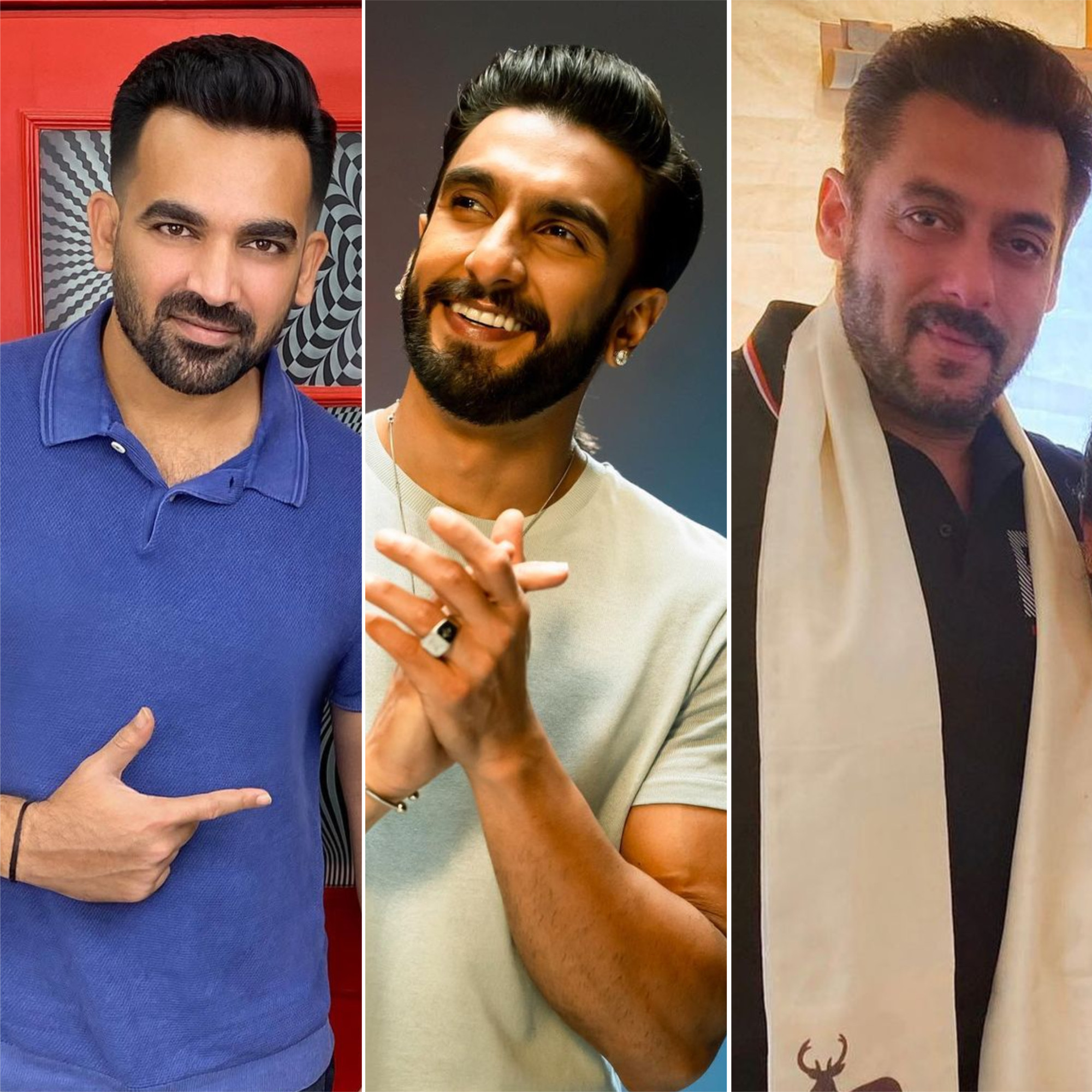 The Ambanis are known for drawing big name celebrities to their events, and this dance extravaganza was no different. Cricketer Zaheer Khan was in attendance, as were Bollywood stars Aamir Khan, Ranveer Singh and Salman Khan. The cabinet minister of tourism and environment for Maharashtra, Aditya Thackeray, was also there to celebrate Merchant's first performance.
To the future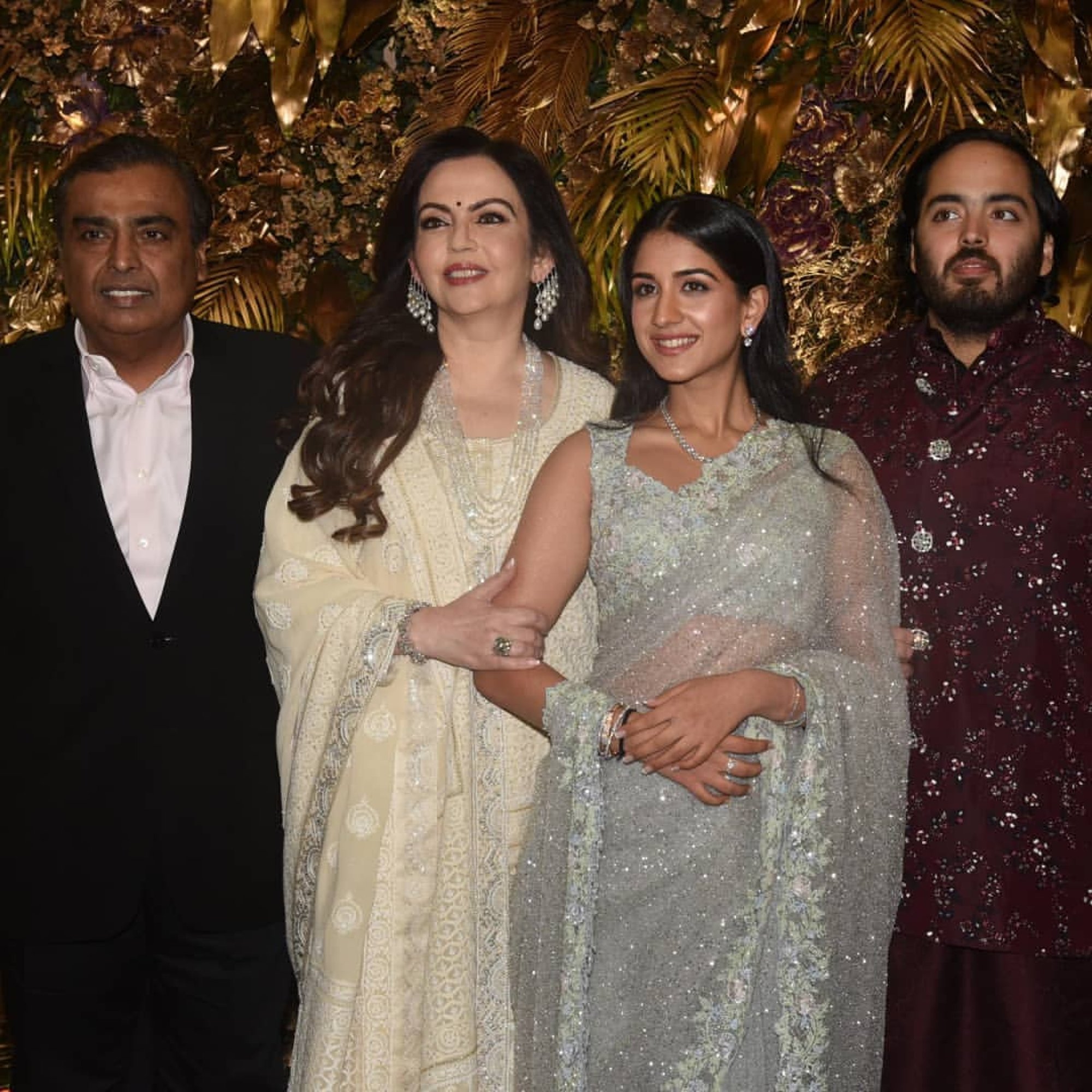 Merchant's close relationship with her future in-laws is no secret. This isn't the first time the Ambanis have hosted parties for their son's wife-to-be, and footage of the family celebrating her birthday during Covid-19 also went viral.
Merchant and Anant were childhood friends and, according to DNA, got engaged during a private ceremony in 2019. There has also been much speculation that the couple already got married in secret. Either way, the fact that the Ambanis hosted the ceremony in such style – especially considering Nita is a trained dancer herself – is seen as a significant milestone in the young couple's relationship.

The Ambanis apparently spared no expense in making Merchant's arangetram – classical Indian dance debut – as spectacular as possible at Jio World Centre in Mumbai
Bollywood actor Aamir Khan, cricketer Zaheer Khan and local politicians came out in force to support her as she performed bharatanatyam, which her Nita Ambani is trained in too