The luxury life of Formula One's George Russell: how the Mercedes driver and star of Netflix's Formula 1: Drive to Survive spends big on luxury cars, designer suits and holidays with his girlfriend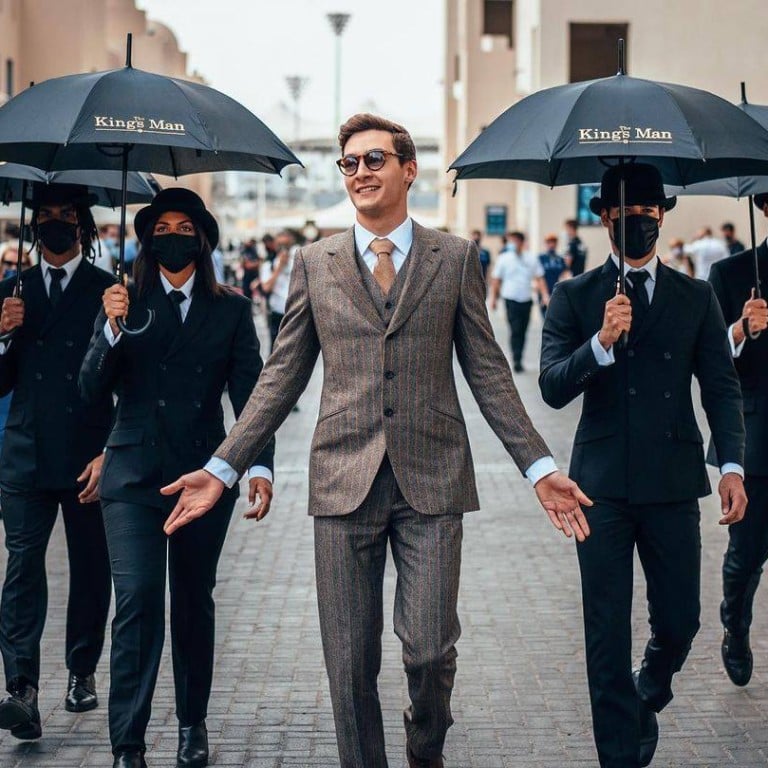 After his first season driving for the Mercedes team, George Russell clearly has a bright future ahead of him and looks set to rake in many millions both on and off the track. He already has a growing collection of expensive cars, bikes and high-end watches, and like other drivers before him, has his sights set on a move to Monaco.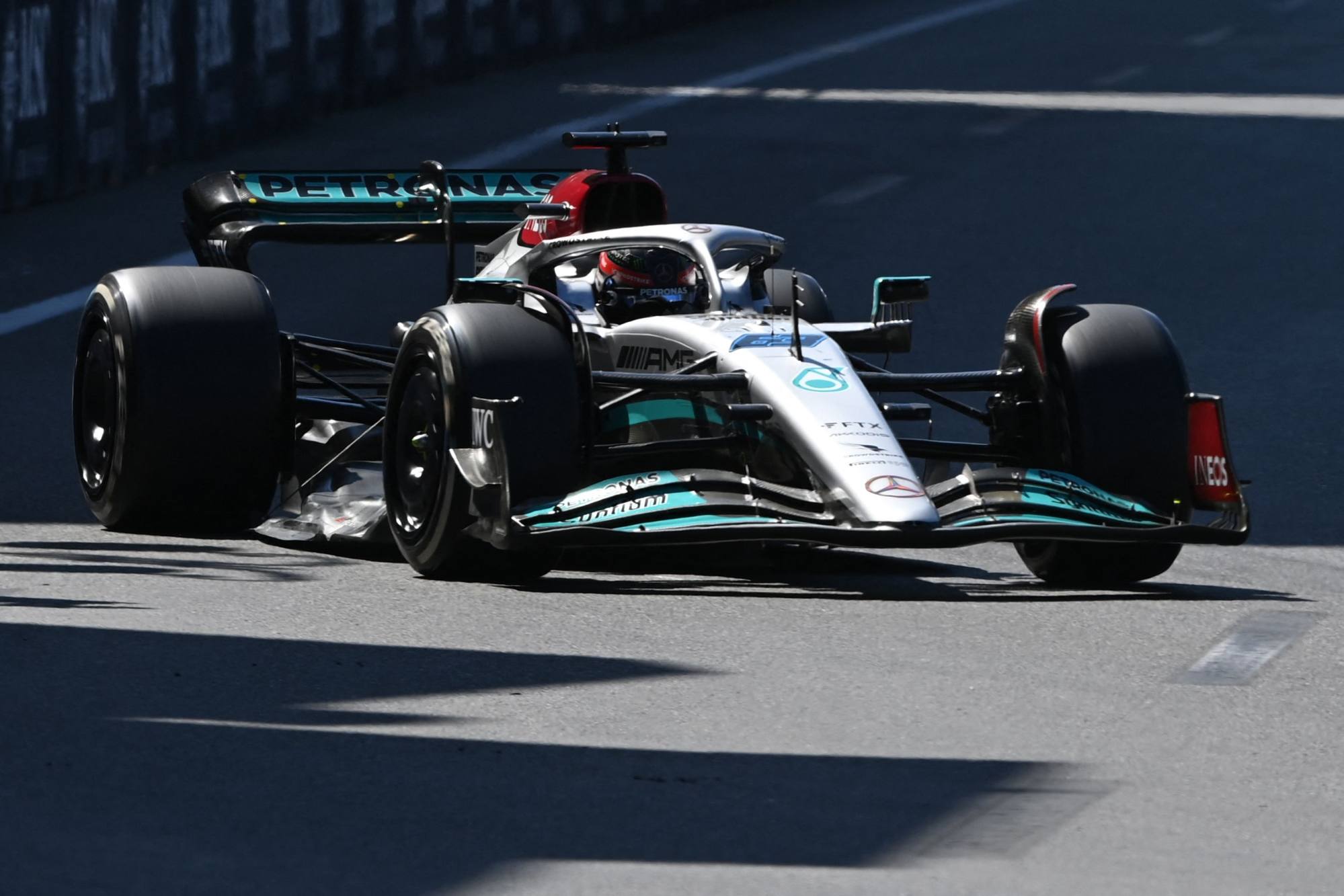 His bank balance has also come a long way since he received his first big pay cheque of US$120,000 at the tender age of 16, when he won the McLaren Autosport BRDC Award, as it was named in 2014. During a 2020 interview with Sky Sports, he said the cash prize gave him the necessary funds to keep racing until Mercedes picked him for their junior driver programme in 2017. "Essentially, without that [prize] I wouldn't be here today," he said.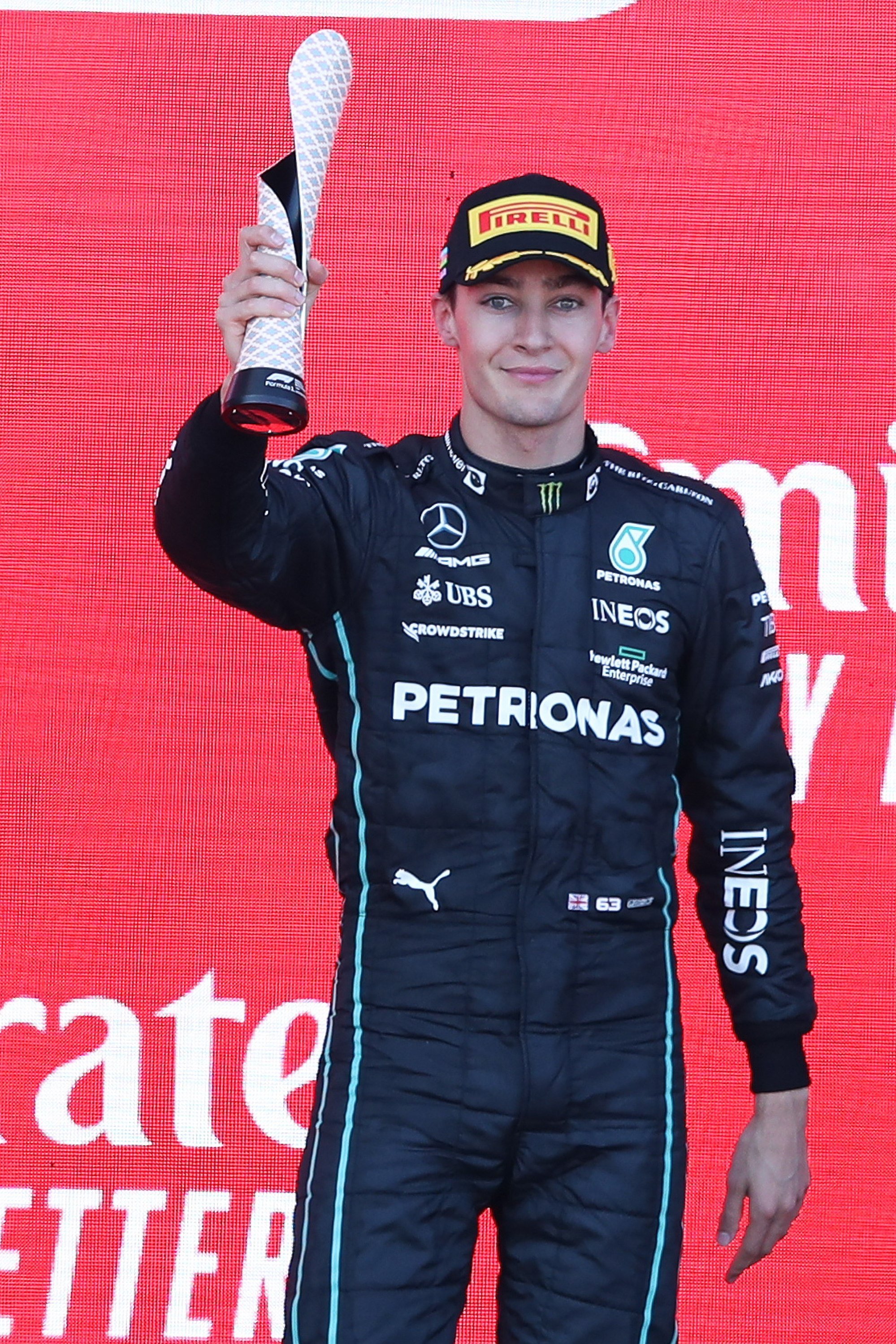 Russell officially became a Formula One driver when he joined Williams Racing in 2019. Last year, he signed a "long-term contract" with Mercedes rumoured to include a US$5 million salary before bonuses and other endorsements. Precise figures are a closely guarded secret, however.
Although his wealth does not rival that of more seasoned drivers such as Hamilton, Fernando Alonso and Sebastian Vettel yet, at 24, he is one of the youngest drivers on tour and thus has the potential to narrow the wealth gap over time. Working in Russell's favour is not only his obvious talent, but his English charm, ease in front of the camera and online presence.
George Russell drives Mercedes on and off the track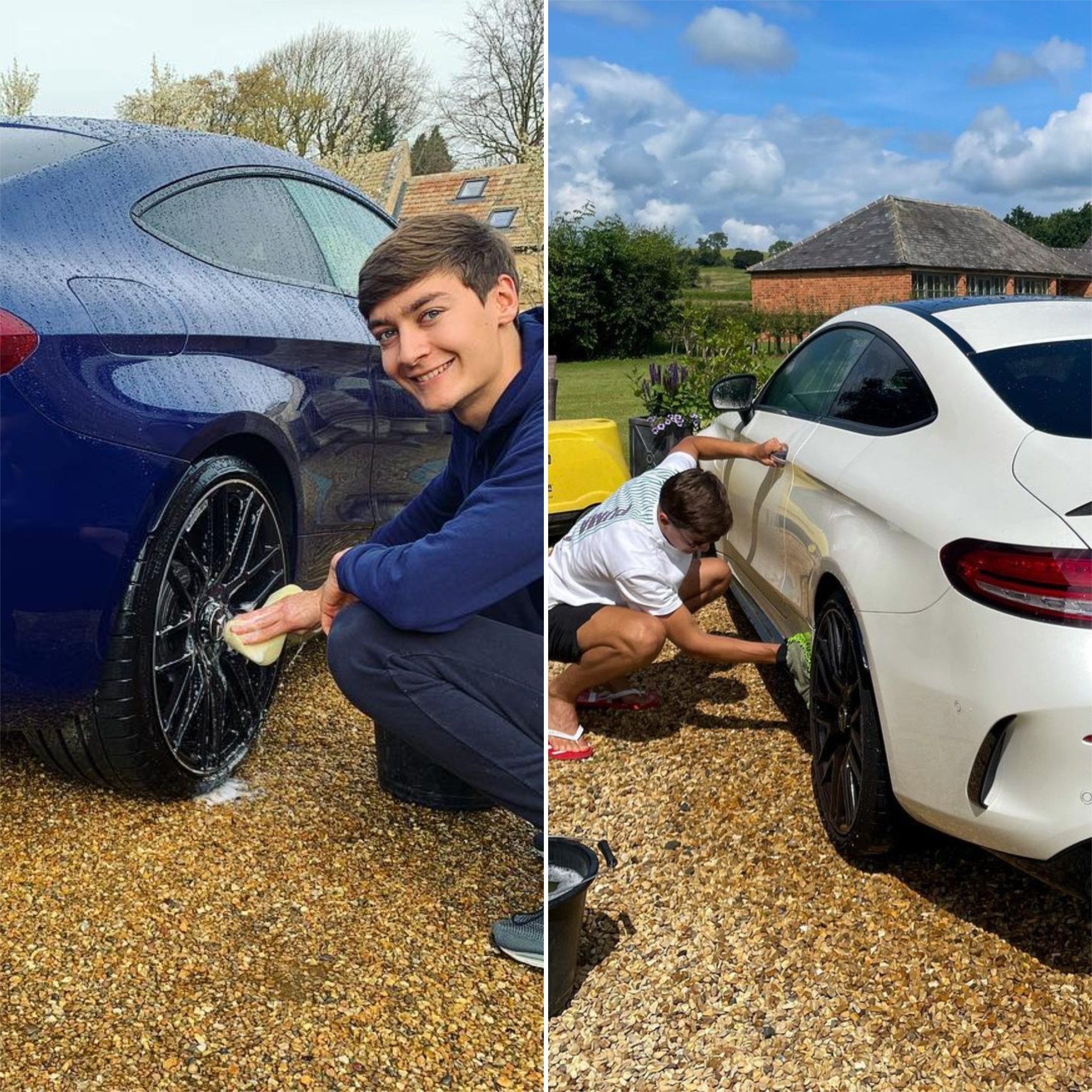 Having been part of the Mercedes family since 2017, it comes as little surprise that Russell has since acquired a few of the German brand's high-end cars. To date, he has owned a blue Mercedes AMG C63 and a white Mercedes AMG C63 S, each with price tags of around US$80,000. Proving how much he cares for his rides, he shared photos of him washing the cars himself, claiming one should "take care of the things you love".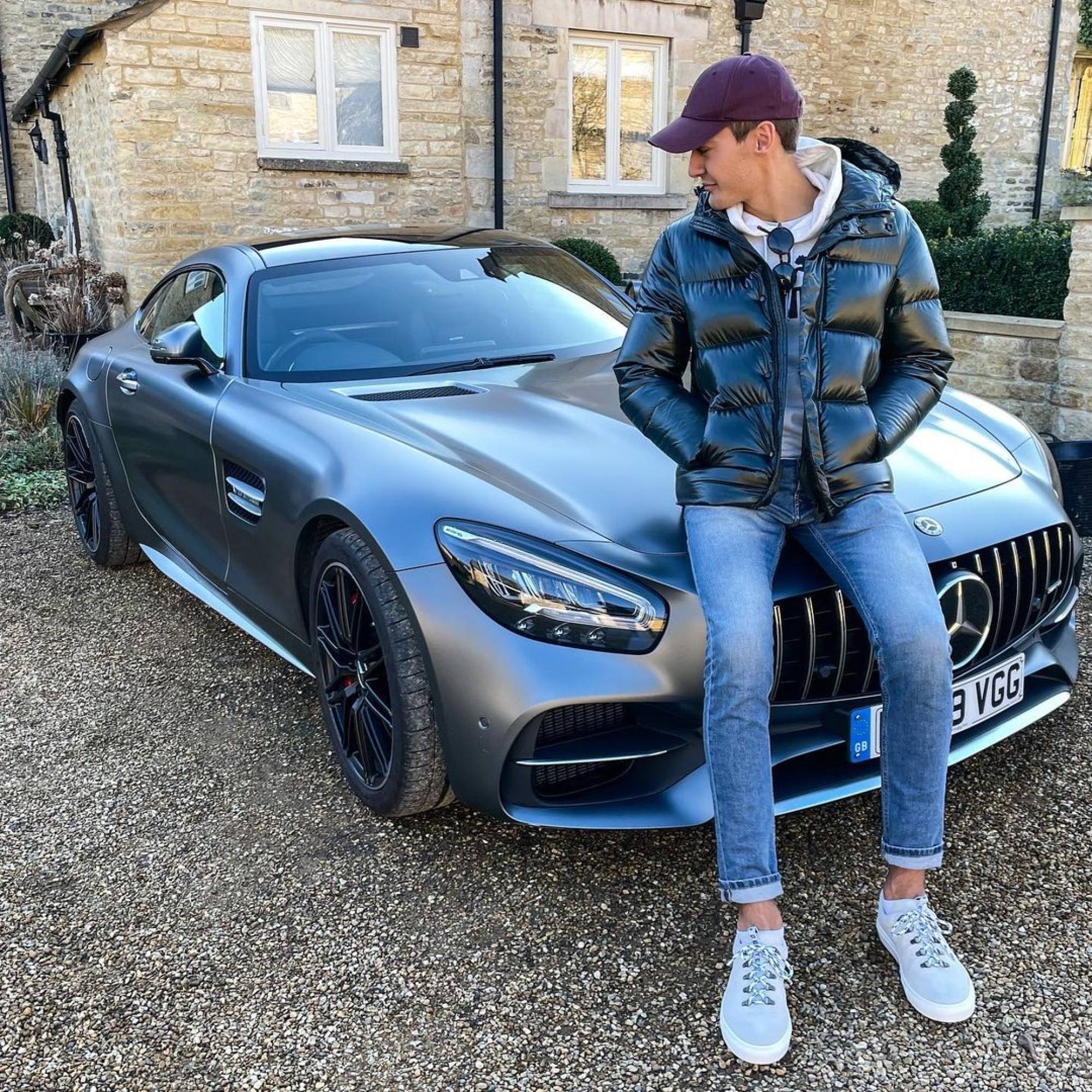 His most impressive car, however, is the Selenite Grey Mercedes AMG GT S Coupe, which boasts a 4.0 litre, twin-turbocharged V8 engine and can reach speeds of over 300km/h. Prices for the car start at around US$120,000. Russell is certainly smitten with it, posting a picture of the car in March 2020 captioned "love at first sight" and another a year later, saying: "Love my little rocket!"
Plans to move to exclusive Monaco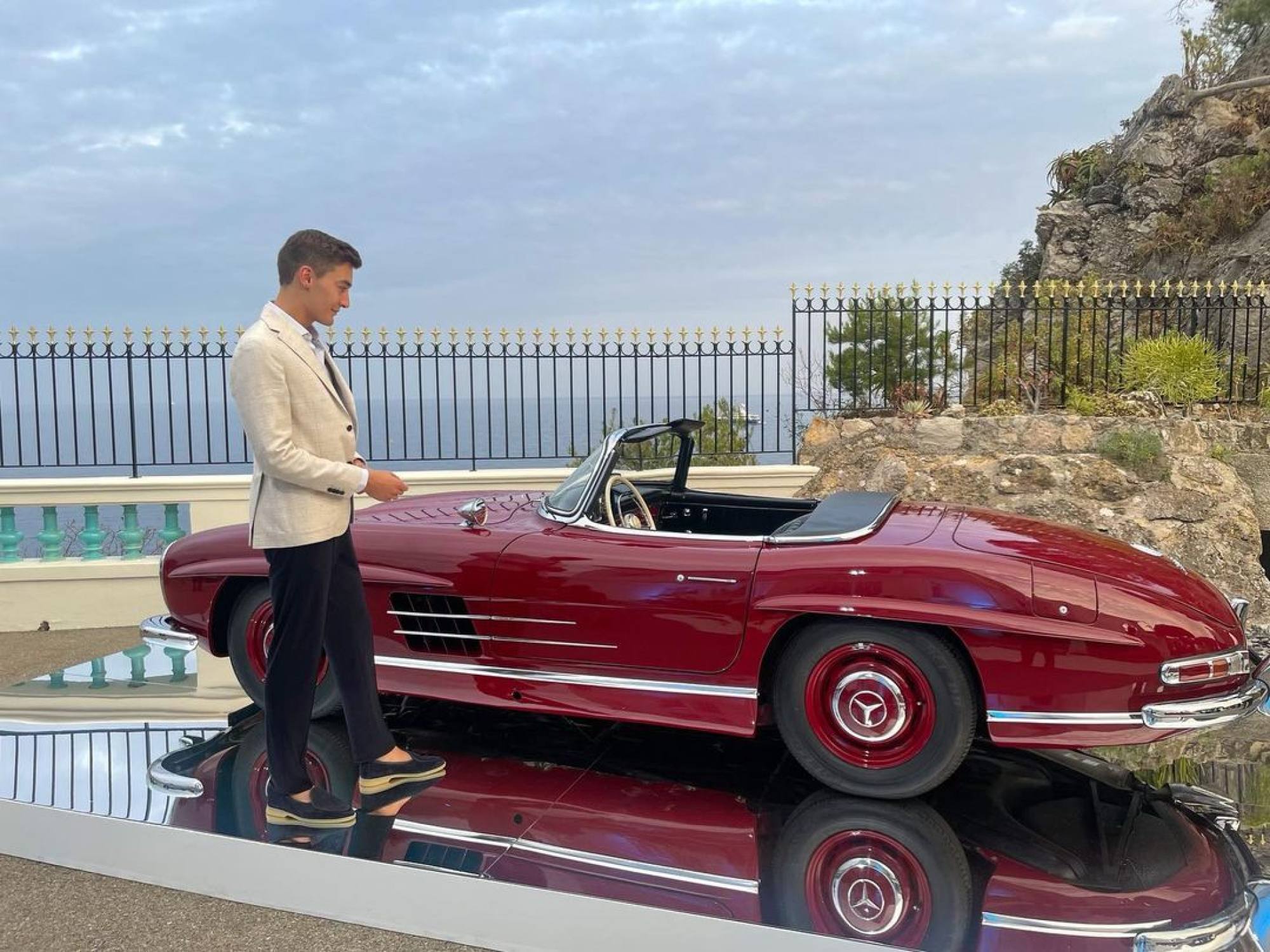 The Mercedes driver has reportedly had his sights set on a Monaco home for some time, but for now, he still rents a flat in London and spent much of lockdown at his family digs. His trainer even moved in with the Russells so he could maintain his fitness.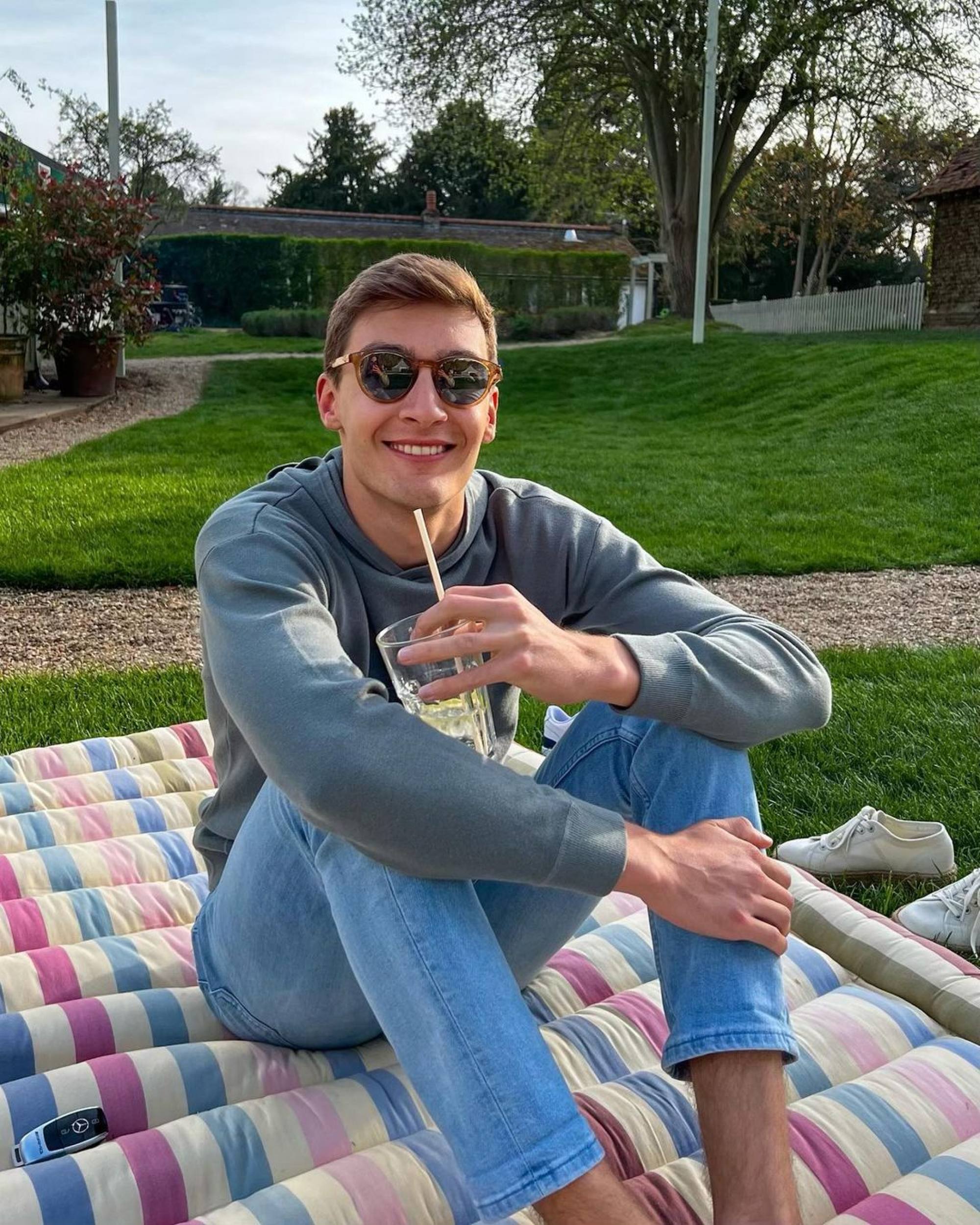 Monaco is also notoriously expensive, but with Russell's move to Mercedes secured and having made a strong start to the season, it shouldn't be long until he's posting pics of Monegasque life with familiar neighbours like teammate Hamilton, Lando Norris, Daniel Ricciardo or Max Verstappen.
He has a penchant for fine threads and expensive accessories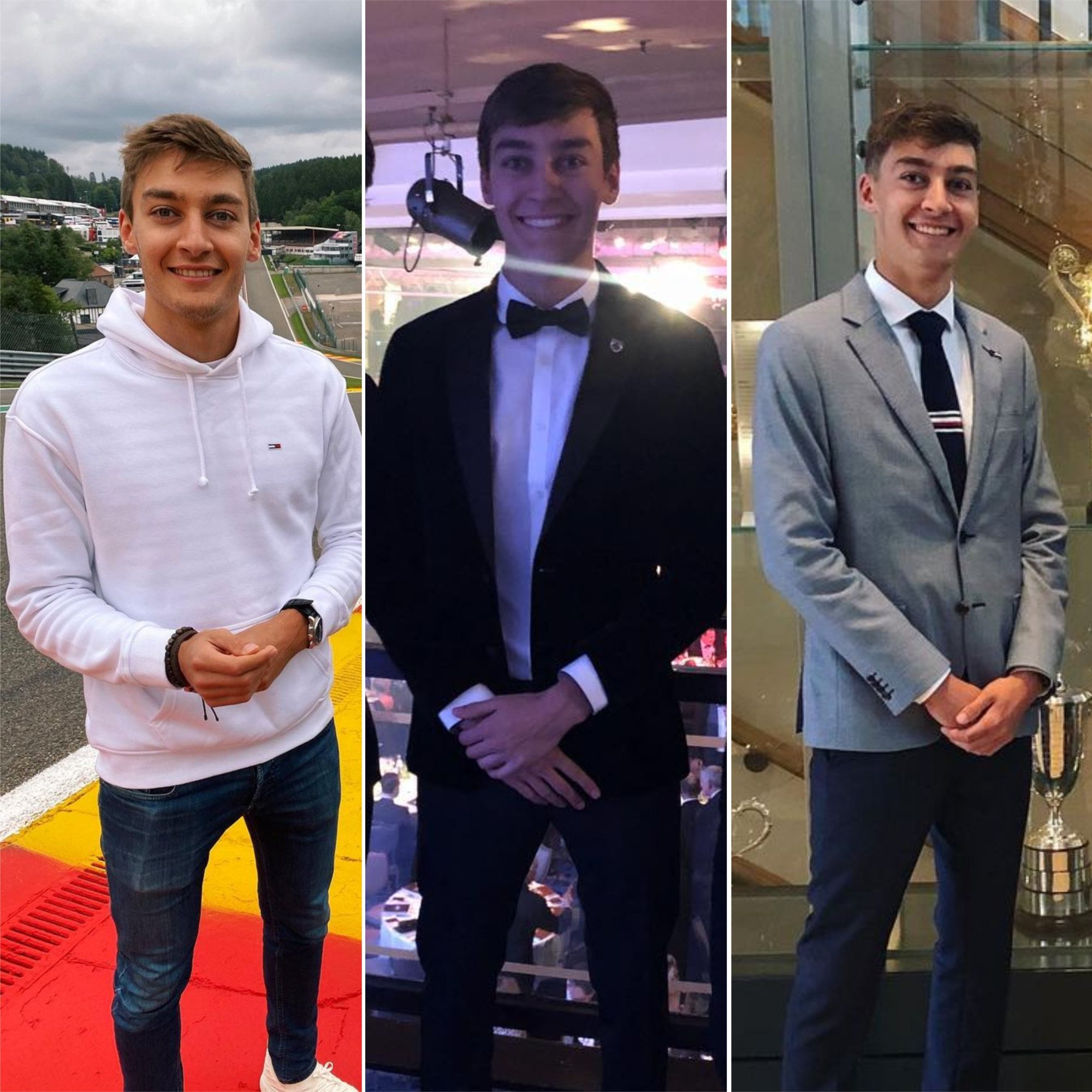 While Russell's talent makes him a hot commodity on the track, his good looks and tall frame make him a favourite with designers and brands keen to clothe the well-dressed Brit. Even before he joined Formula One, he was often photographed in Tommy Hilfiger jumpers and suits. In 2019, he was spotted wearing a US$400 Hilfiger tuxedo to a black tie Autosport event, and wore a blazer and tie by the designer to Wimbledon. Recently he even collaborated with Belstaff on their spring/summer 2022 looks, creating the "George Russell edit", which the designer brand describes as "streamlined, technical outerwear and outfitting engineered for performance every day".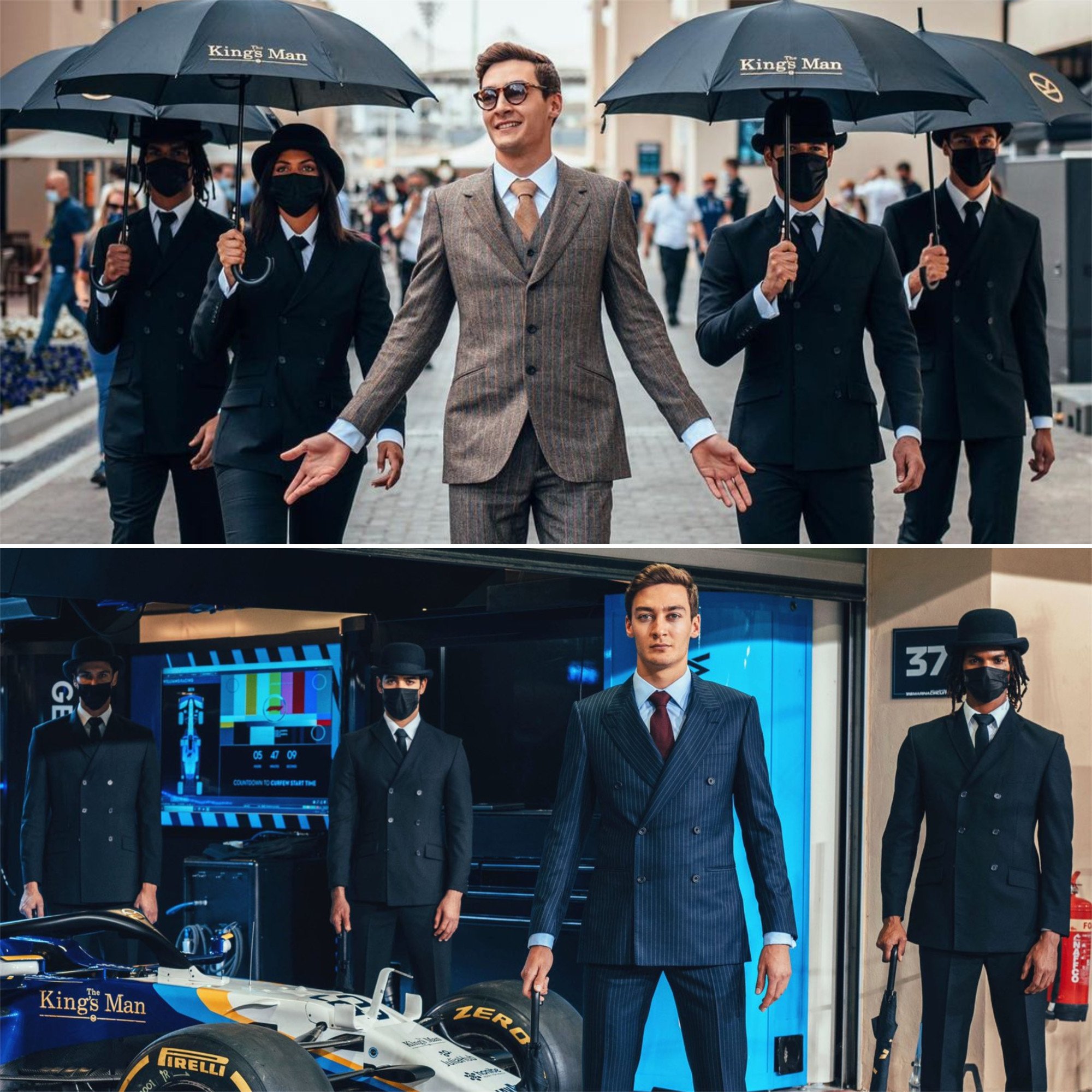 Russell's quintessentially British looks and mannerisms meant it came as little surprise when luxury men's clothing store Mr Porter chose the driver to model their Kingsman collection ahead of last year's Abu Dhabi Grand Prix.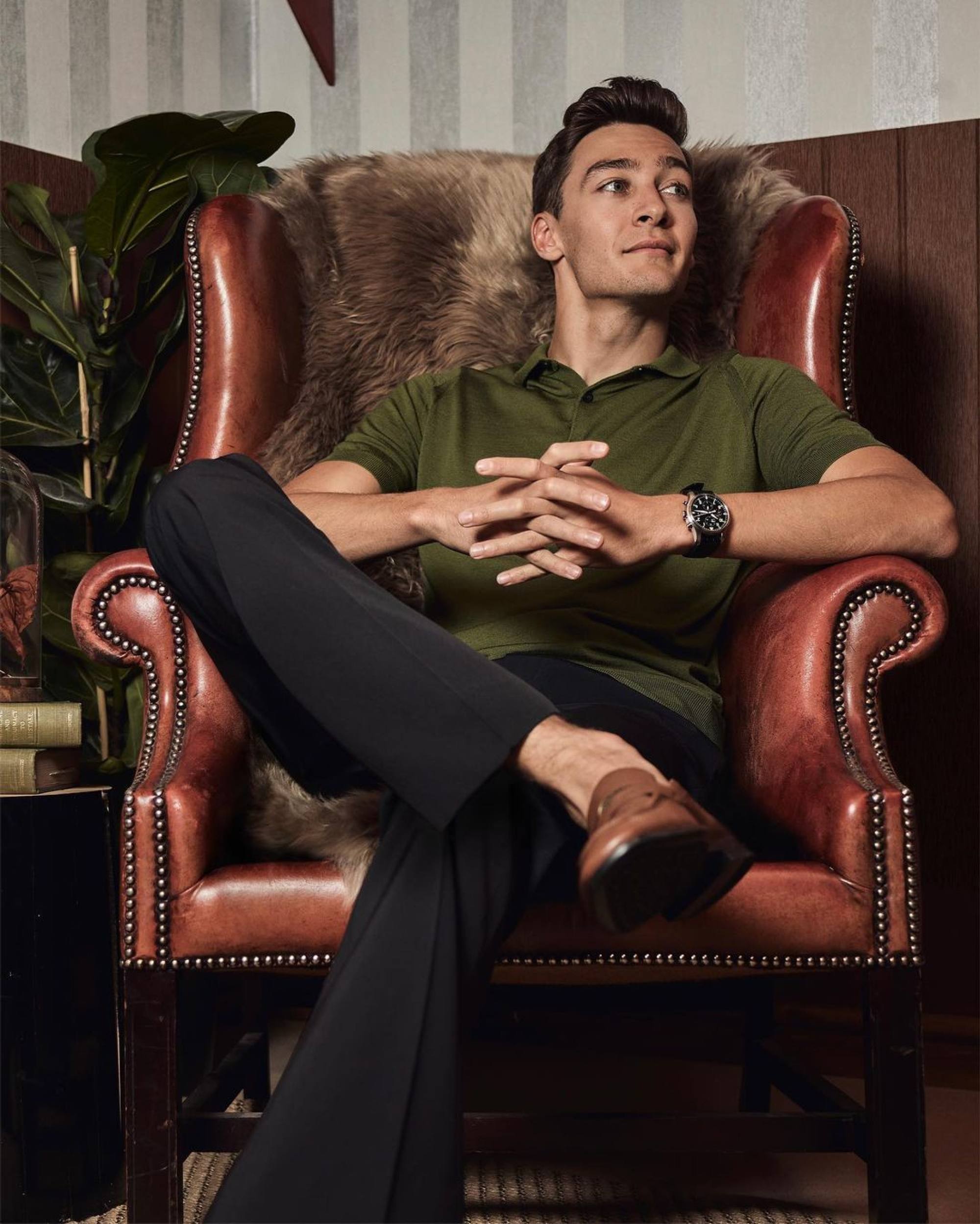 Not one to overlook details, Russell accessorises expensively too. Last year, British watchmaker Bremont partnered with Williams Racing to create an F1-inspired timepiece worth a cool US$7,000. And since joining Mercedes, he has been spotted wearing watches by Swiss brand IWC Schaffhausen, including an all-black IWC Pilot Watch Double Chronograph Top Gun Ceratanium worth US$12,600.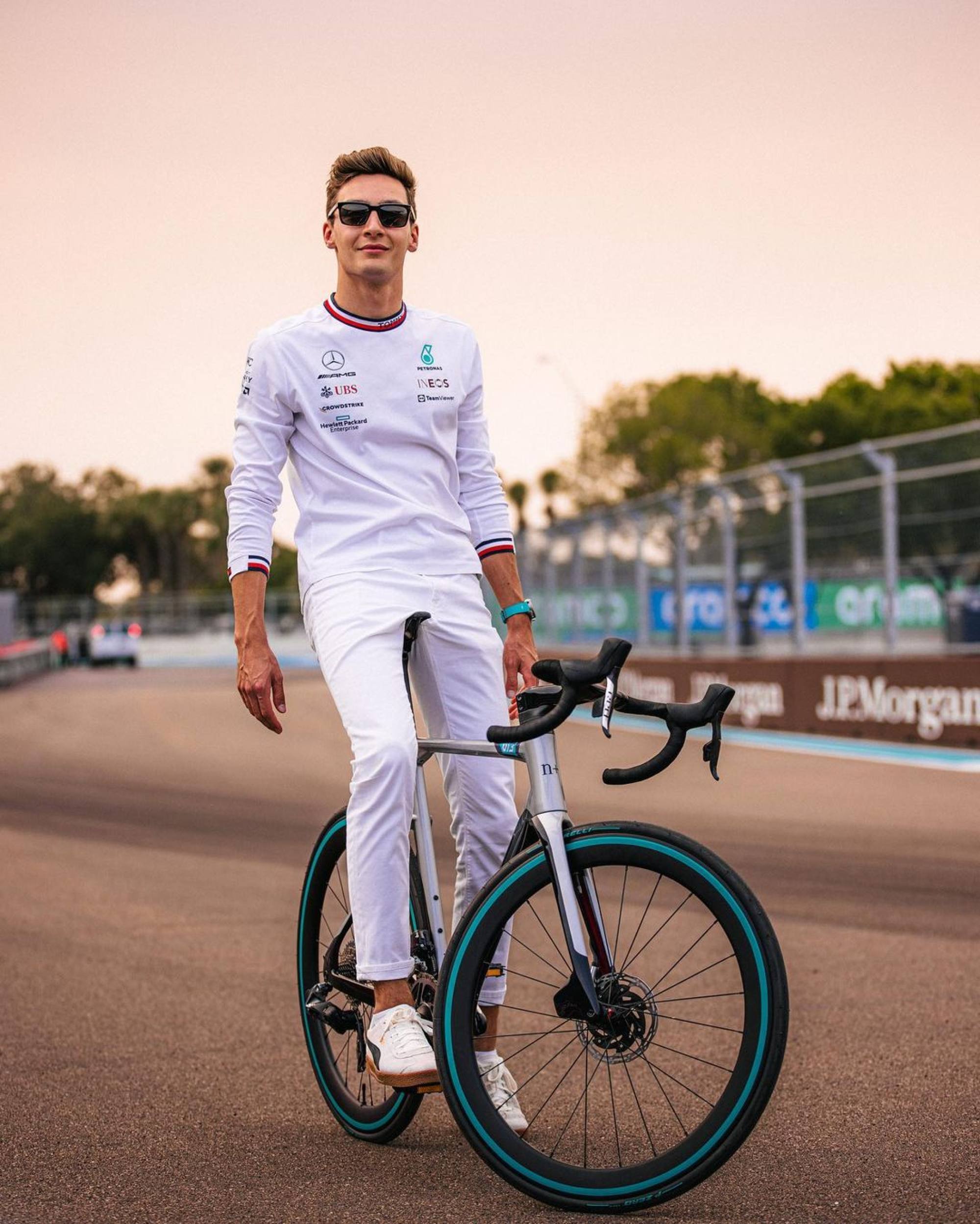 Last month, he was also photographed wearing an IWC Pilot Watch Chronograph 41 Edition created in partnership with the Mercedes-AMG Petronas Formula One Team, which costs US$7,850.
His off-track rides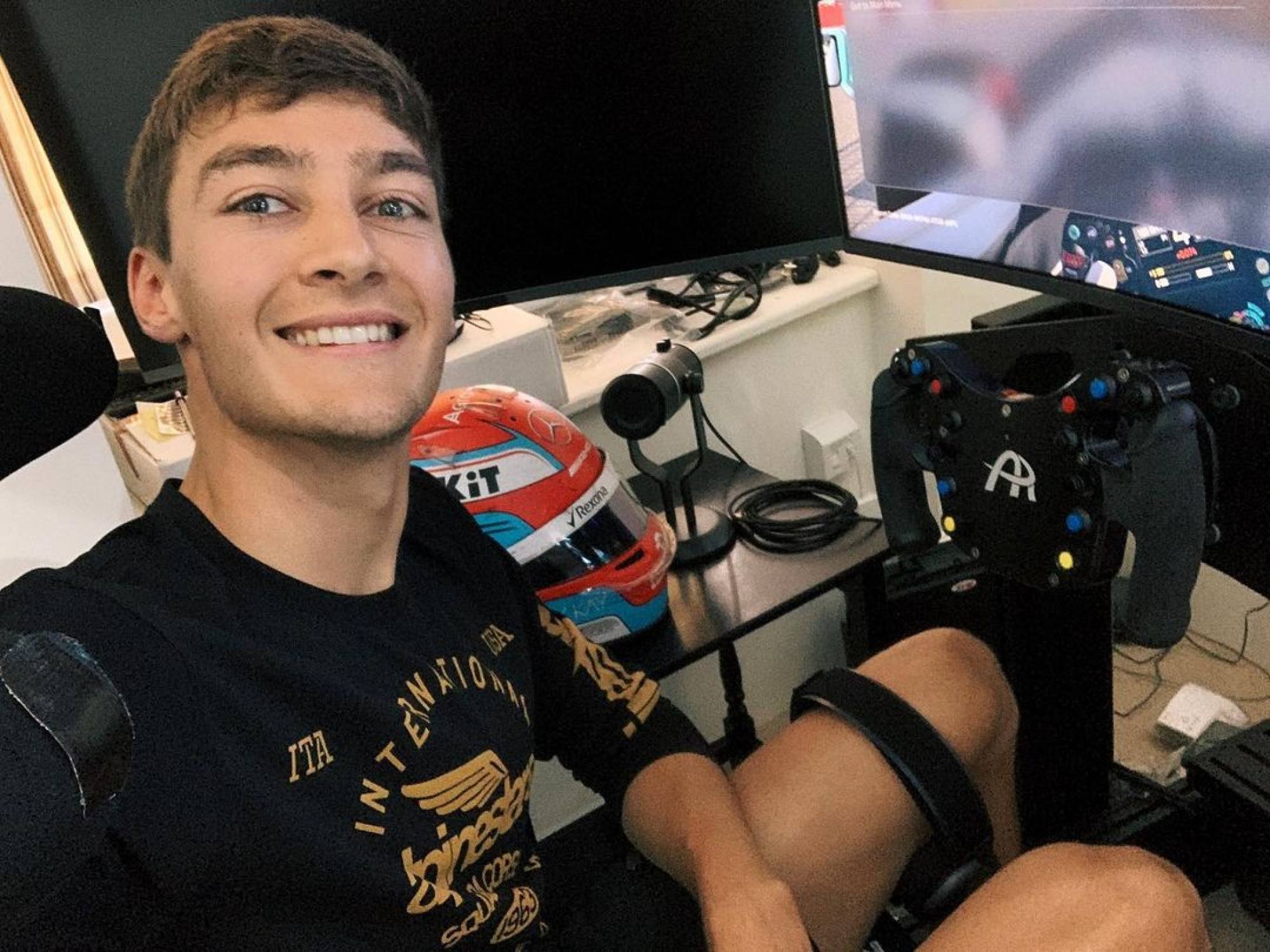 Most of Russell's off-track hobbies complement his profession, keeping him fit and race-ready. Like other young drivers – including Verstappen, Norris, Charles Leclerc and Alex Albon – he has invested a lot of time and money into sim racing. Beginning in April 2020, he quickly grew to love the pastime, posting: "It may not be the real thing but it's been such a buzz battling for wins with the lads again these past few months. I'd missed that feeling!"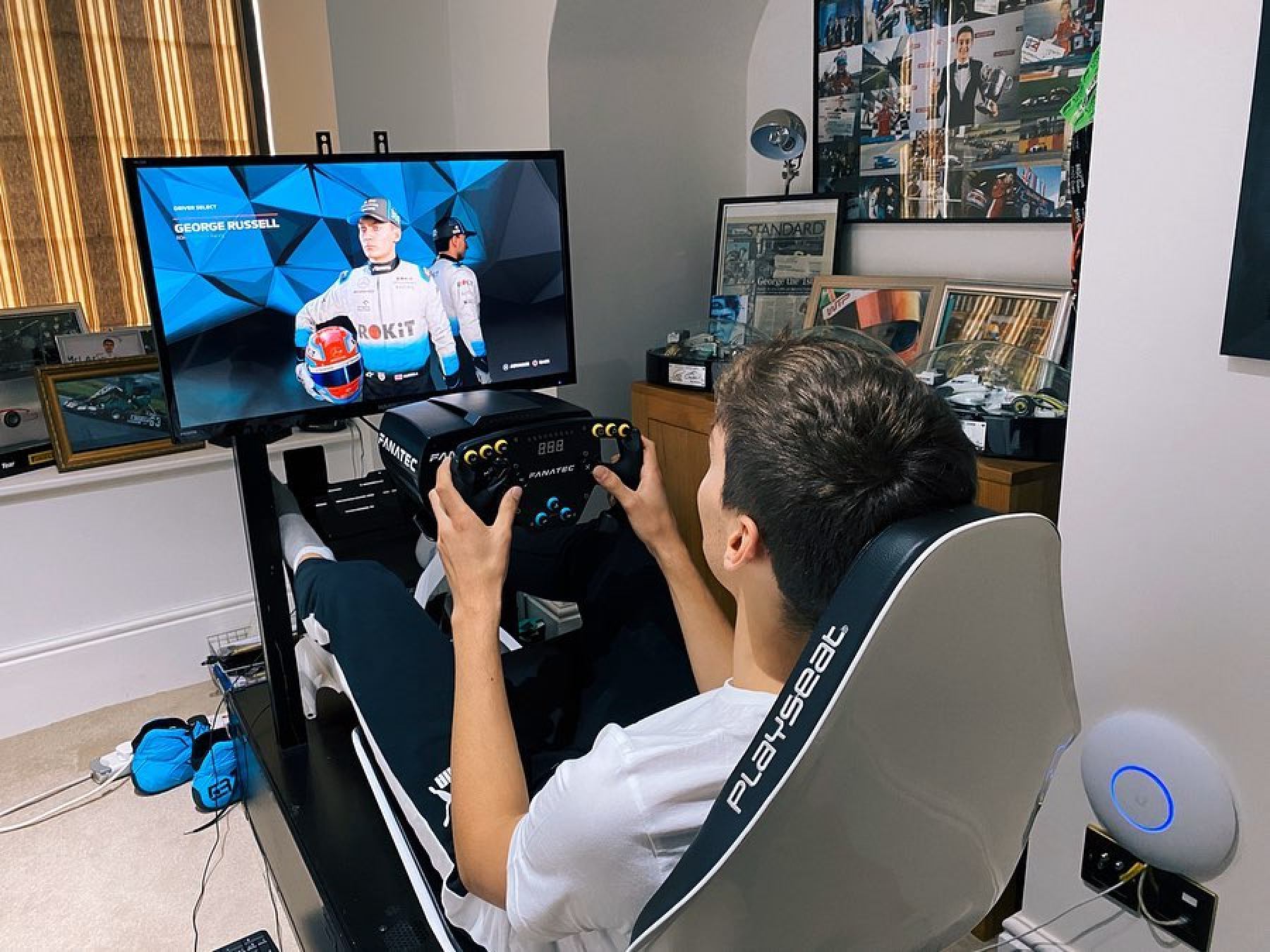 His sim set-up includes two wheel bases – a Fanatec Podium F1DD and a Simucube 2 Ultimate worth around US$1,800 and US$3,000, respectively. Ascher Racing wheel rims similar to George's start at around US$700 and his Sim-Lab P1-X cockpit set him back around US$900. Including his Heusinkveld pedals and Sparco Circuit seat, the cost of Russell's sim set-up approaches US$10,000.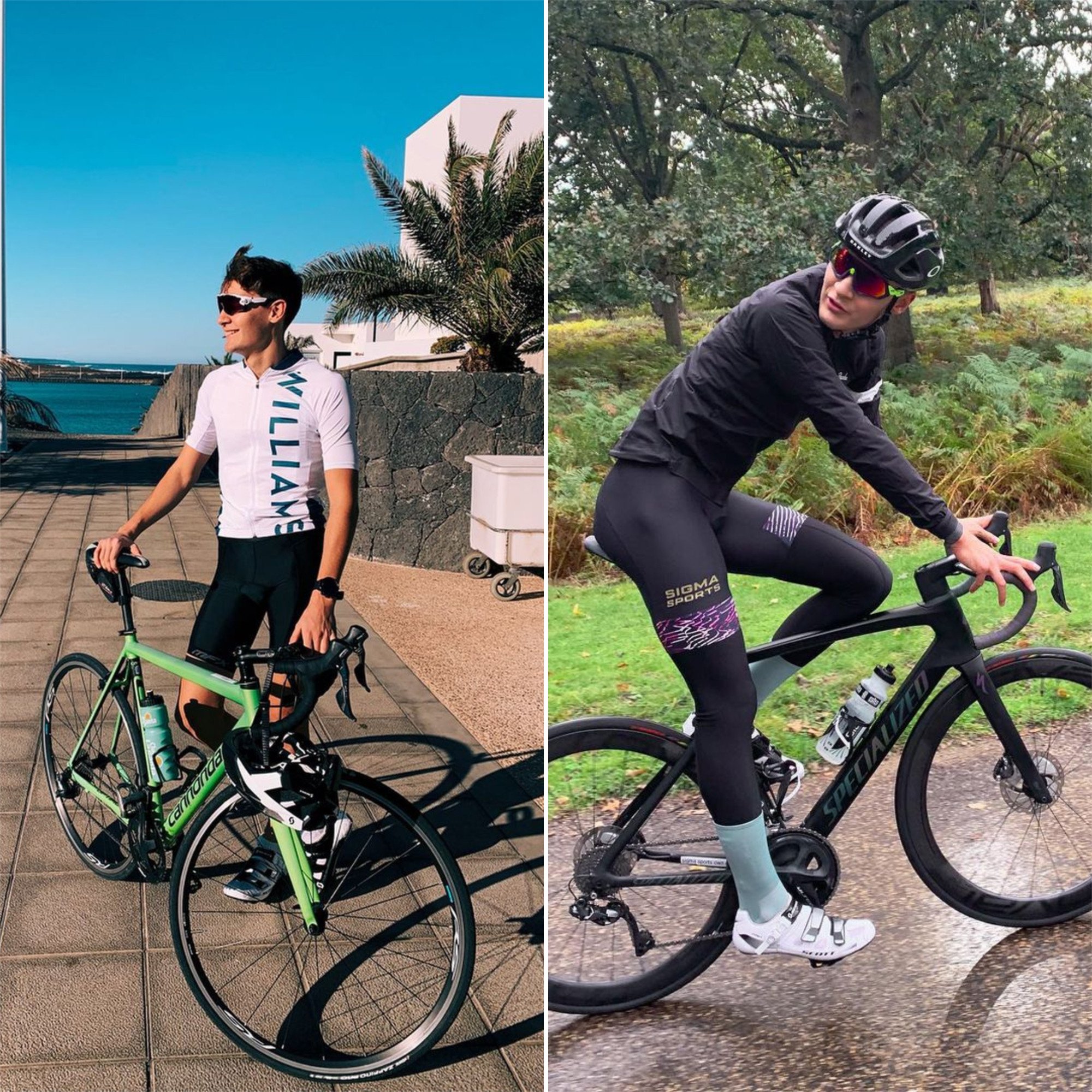 When he's not on four rubber or virtual wheels, Russell can often be found cycling with friends. Last year he told cycology.fm that he rides "firstly for fitness, secondly, psychologically". He's been spotted riding a black Specialized Venge Pro worth around US$8,000 and last month, in Miami, he rode a N+ Velo13 Mercedes-AMG F1 road bike on the track. The limited edition F1-inspired bike comes with a handmade saddle and limited edition Pirelli tyres. Only 500 such bikes are available, costing US$7,500 each.
Work hard, play hard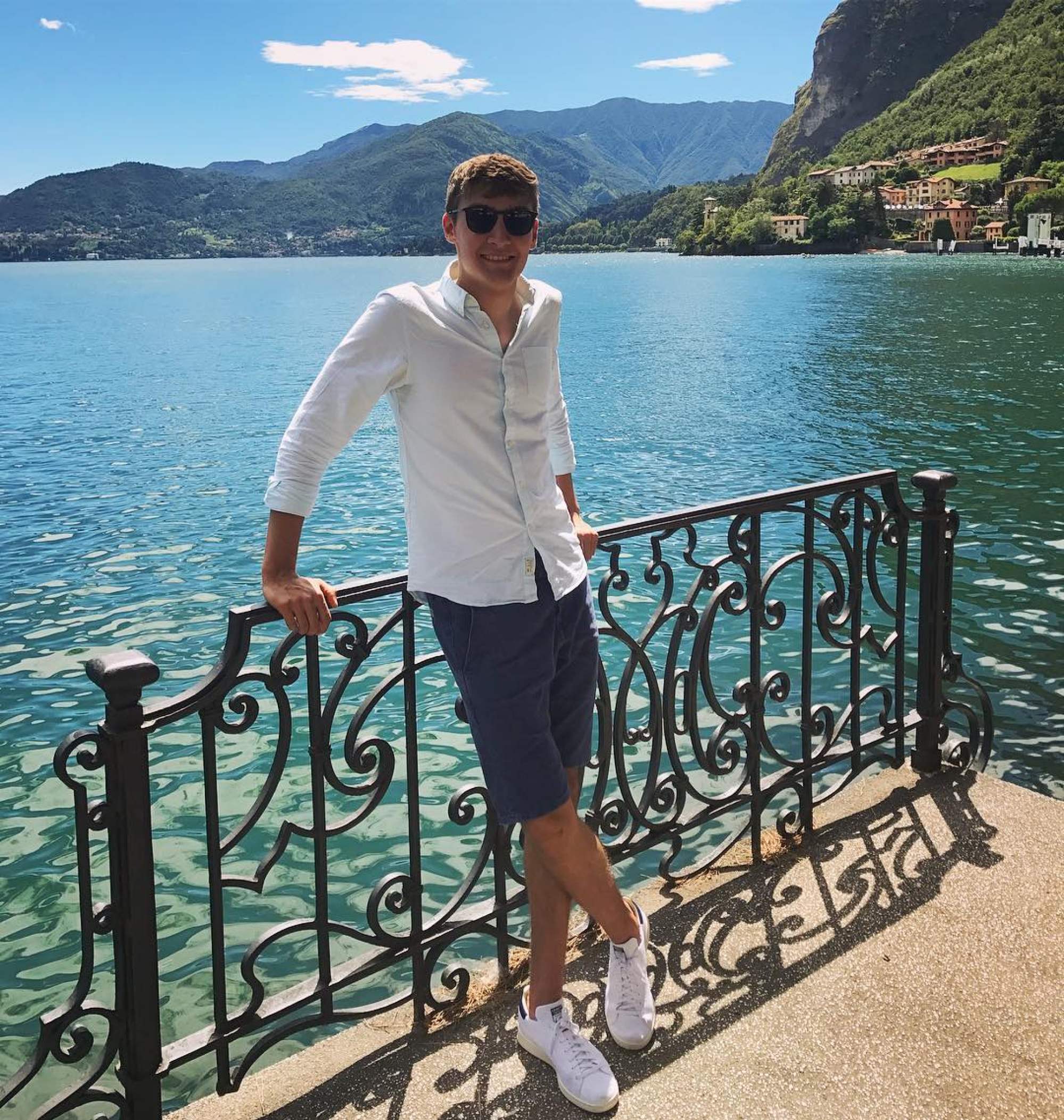 This season alone, drivers are racing across 20 countries. But that does not deter Russell from travelling in his spare time. In a recent interview with Sports Illustrated, the driver said that his happy place outside the car is "just totally getting away from it" and spending time with family, friends and his girlfriend Carmen Mundt.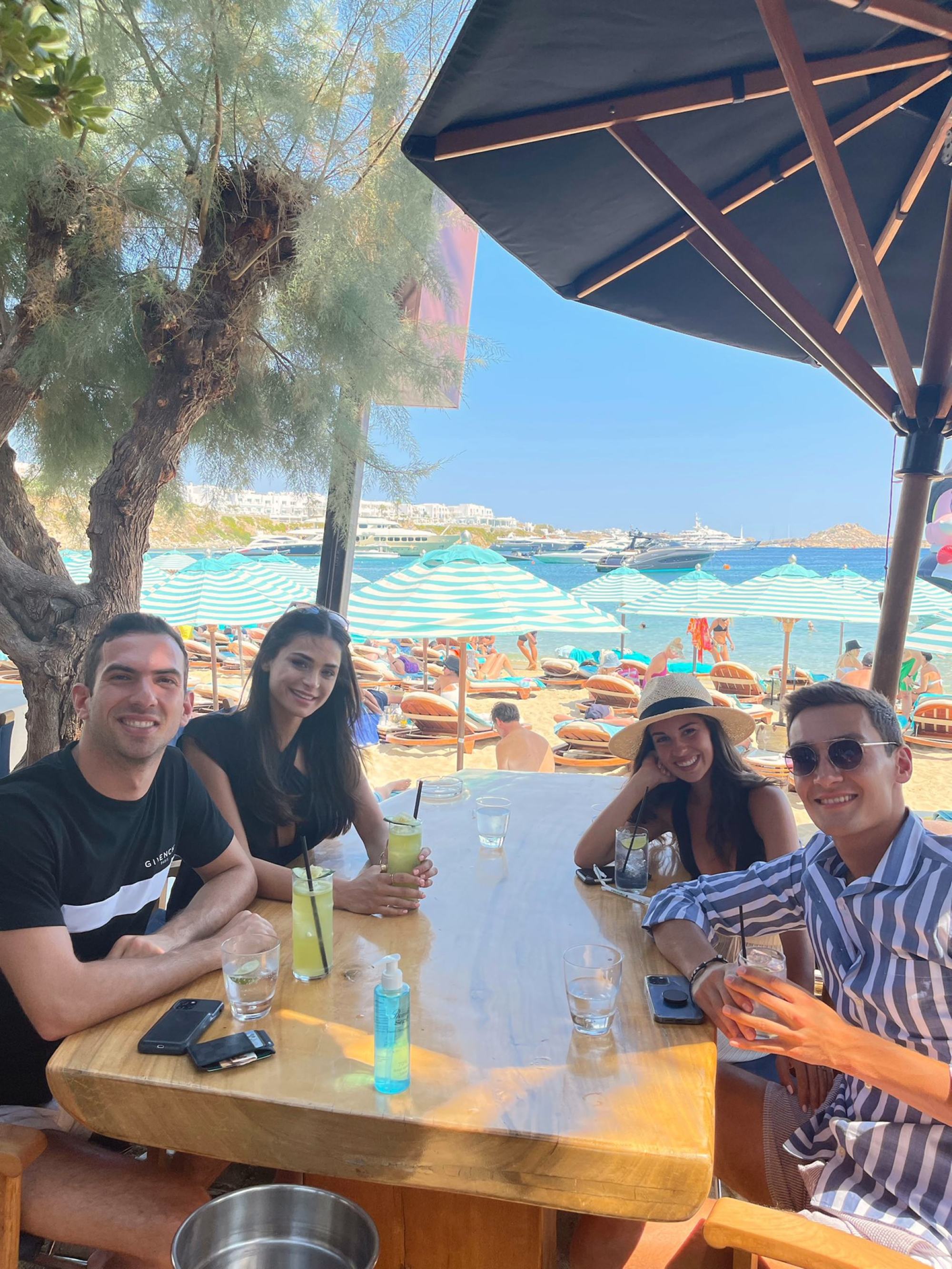 Last February, Russell was spotted in Saint Barts with his girlfriend, who he has reportedly been dating since 2020. The couple was spotted frolicking in the sea and kissing on the beach. Later that year, they jetted off to Greece where they spent time with Russell's Williams teammate Nicholas Latifi and his partner.
Russell feels that success and money has not changed him, telling Sports Illustrated that he's "just the normal guy who drives around, has a fortunate life and gets to live a dream", adding that he will try keep his feet on the ground and stay humble. Time will certainly tell.

A Mercedes driver off the track as well as on, Russell also competes against drivers Lewis Hamilton, Max Verstappen, Lando Norris, Charles Leclerc and Alex Albon in sim racing
With his tall build and love of Instagram, he's also proved to be the perfect model for Mr Porter's Kingsman collection, and wears Bremont and IWC watches