Inside tech billionaire Larry Ellison's US$160 million superyacht Musashi: the Oracle co-founder's 88-metre, Japanese-style vessel was even featured on Netflix's The Dropout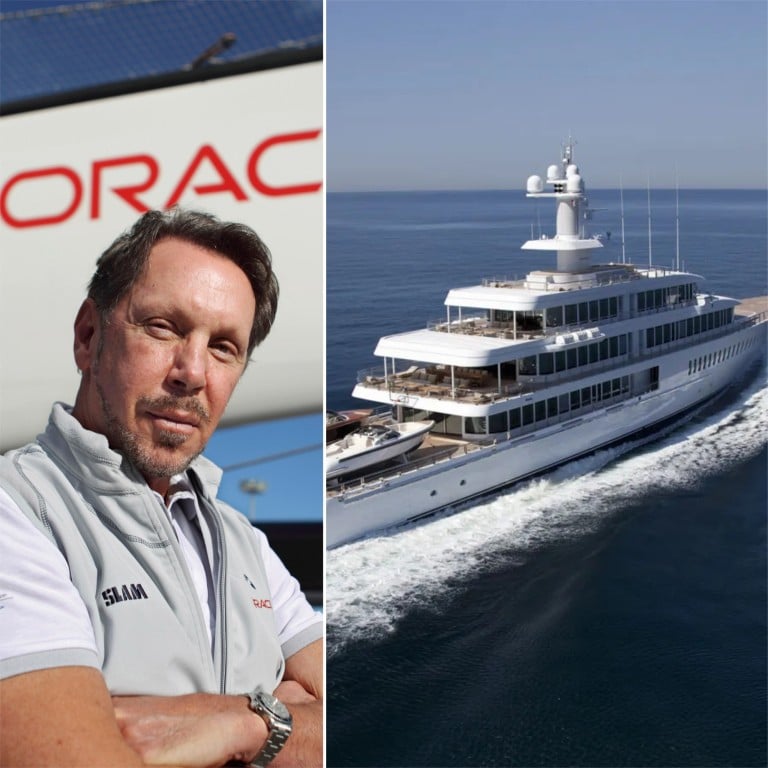 We all know that the richest people on this planet love to spend millions of dollars
buying collectible cars
, luxurious properties, private aircraft, and other trappings of wealth. But nothing really comes close to a multimillion-dollar superyacht when it comes to establishing your place in the pecking order among the super-rich, as it's often more about displaying the owner's wealth and status than a means of relaxation afloat the ocean.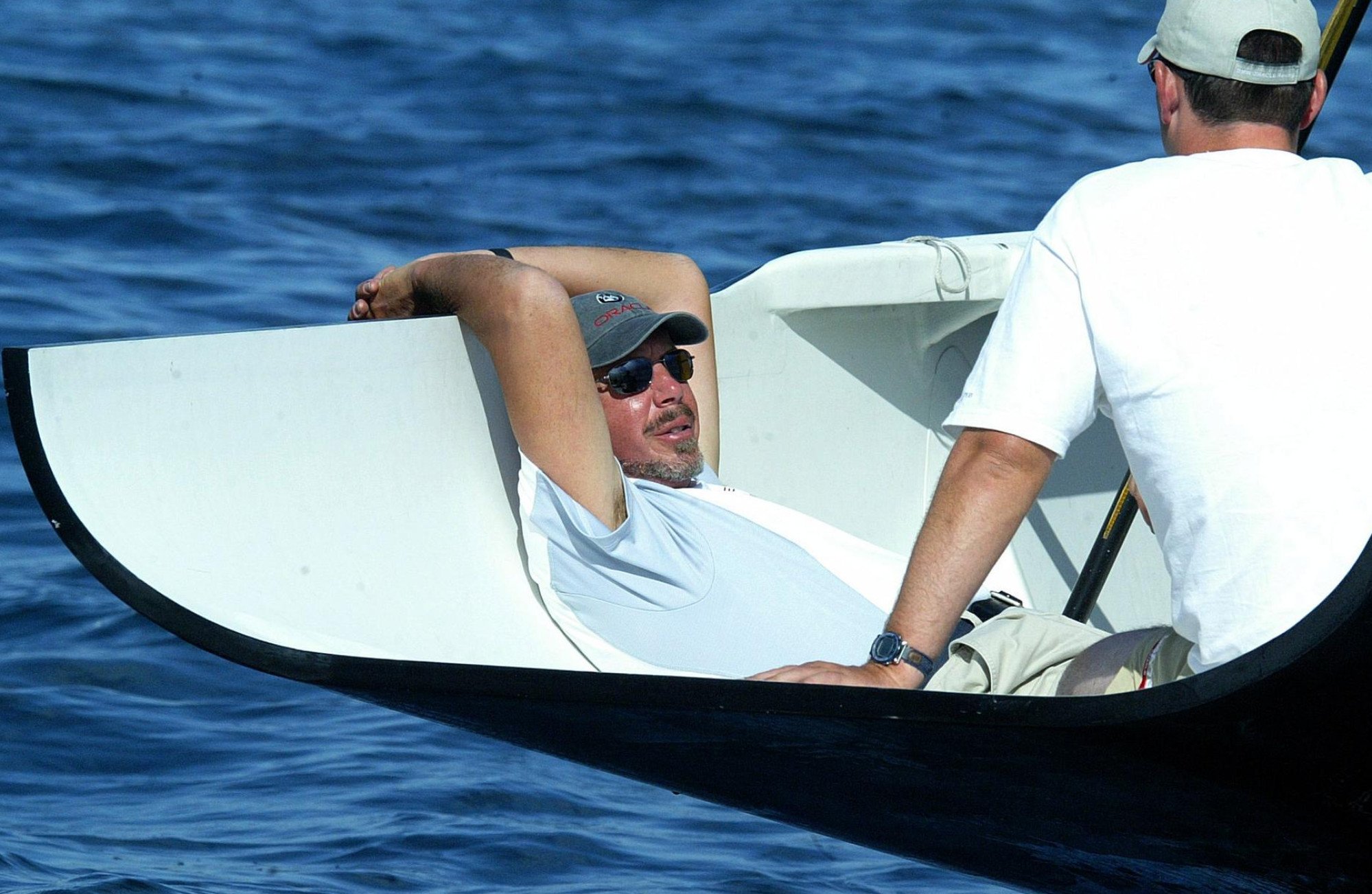 From
Amazon founder Jeff Bezos
to Google co-founders Sergey Brin and Larry Page, many billionaires own massive superyachts that serve as the perfect representation of their owners' luxurious lifestyles. One extravagant example is the stunning superyacht named Musashi that American billionaire Larry Ellison owns.
Ellison co-founded the software giant Oracle in 1977 and helmed it for 37 years. He is worth more than US$90 billion and, according to Forbes, he is currently the eighth richest person on earth.
So what's his impressive superyacht like?
Who is Larry Ellison?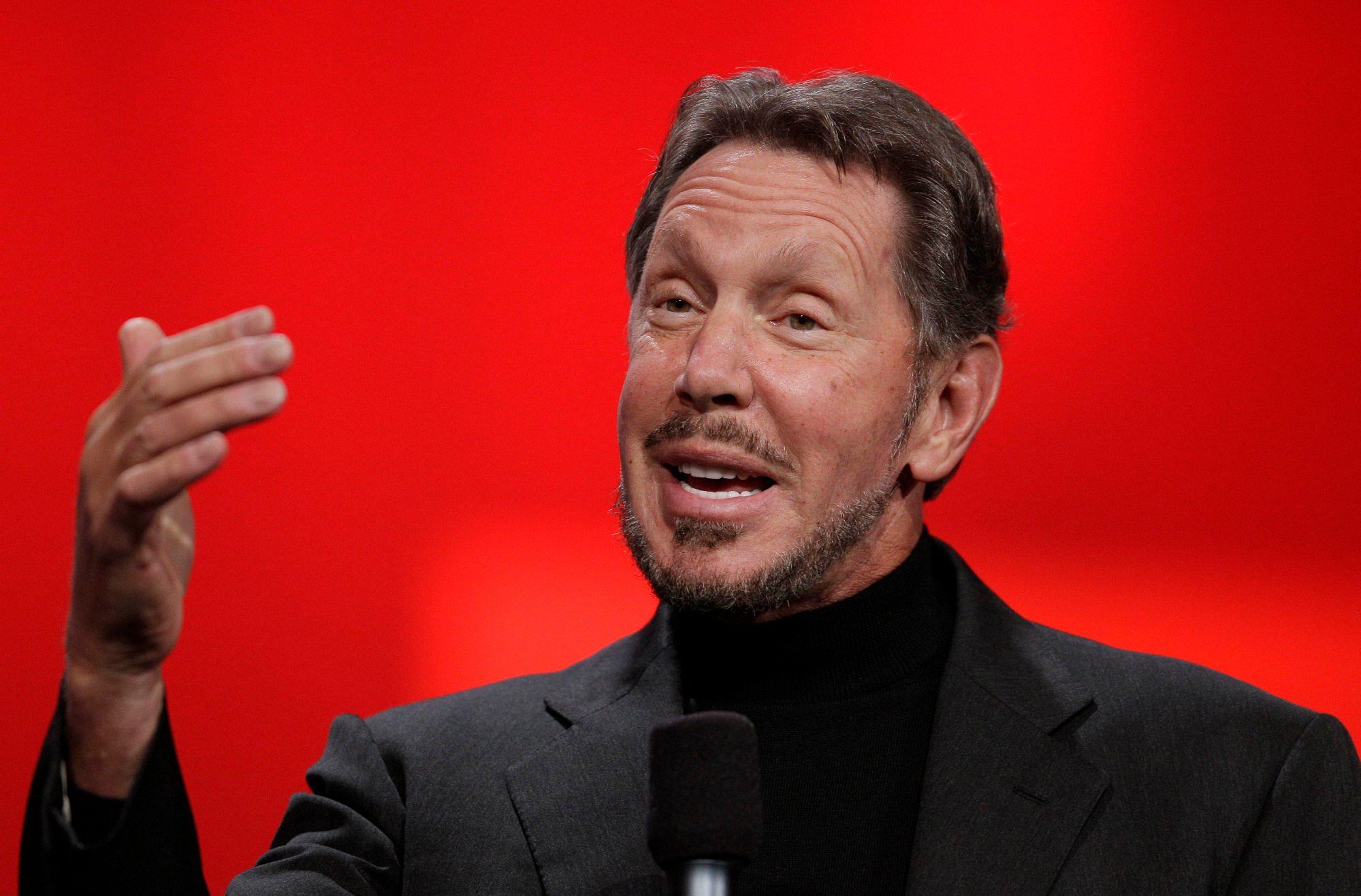 In case you need a refresher, Ellison co-founded American computer technology giant Oracle, which began in 1977 as a start-up with only three programmers, and grew to become the world's second-largest supplier of business applications. Although Ellison relinquished the CEO post at Oracle in 2014, he currently serves as board chair and chief technology officer. He also currently holds a 31 per cent share in the company.
The stock price of Oracle soared in 2021, making him briefly the fifth
richest person in the world
. As of June 20, Ellison's net worth was US$93 billion, according to
Forbes
. Ellison famously bought three million shares in Tesla, worth US$1 billion in 2018, and has been on the board ever since. Tesla has confirmed that he will be stepping down from the board of directors in 2022.
The Musashi superyacht's samurai connection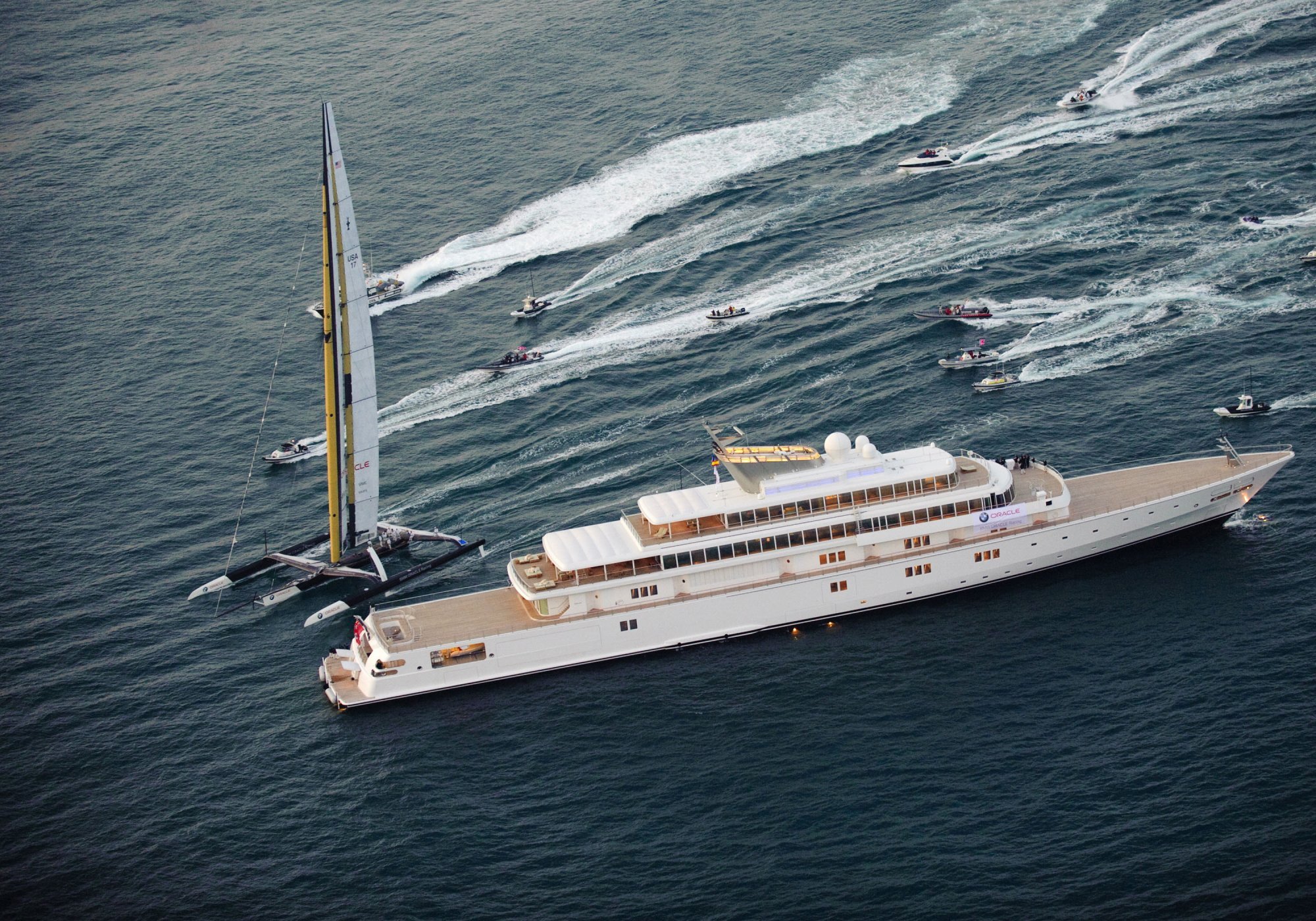 Ellison is known for his love of ultra-luxurious yachts and he has owned several of them over the years, including the 58-metre Ronin, the 75-metre Katana and the gigantic 138-metre Rising Sun. Astute readers might have noticed that all the luxury vessels mentioned have names directly linked to feudal-era Japan.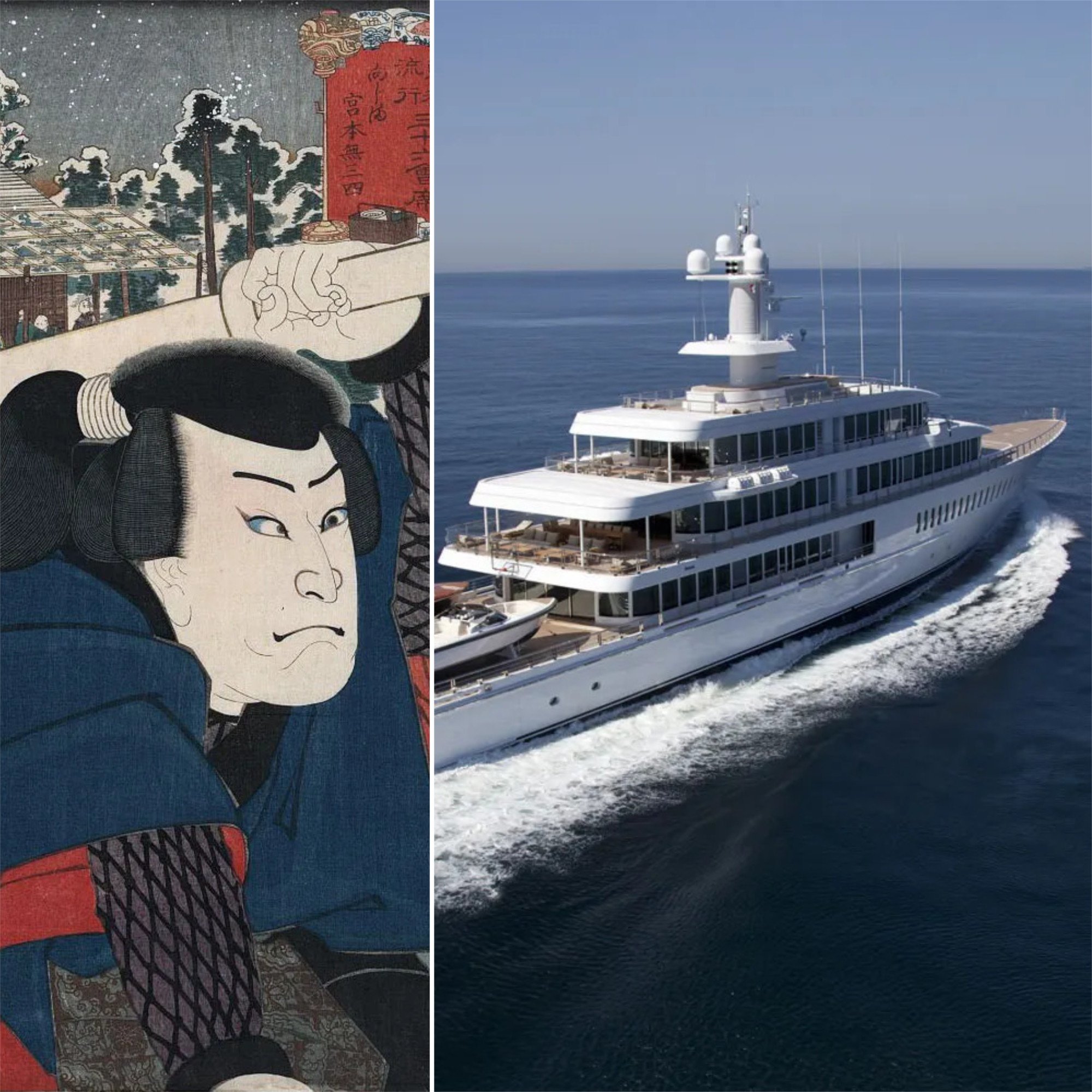 The Musashi superyacht is no different and is named after Miyamoto Musashi – one of the greatest samurai in Japanese history. Born in the 16th century, Musashi was a Japanese swordsman, philosopher, strategist, writer and ronin. He became renowned through stories of his unique double-bladed swordsmanship and undefeated record in 61 duels. He even received the title kensei, Japanese for "sword saint".
Ellison's passion for Japanese culture and samurai legends is evident from his choice of name.
Designed to reflect minimalist Japanese style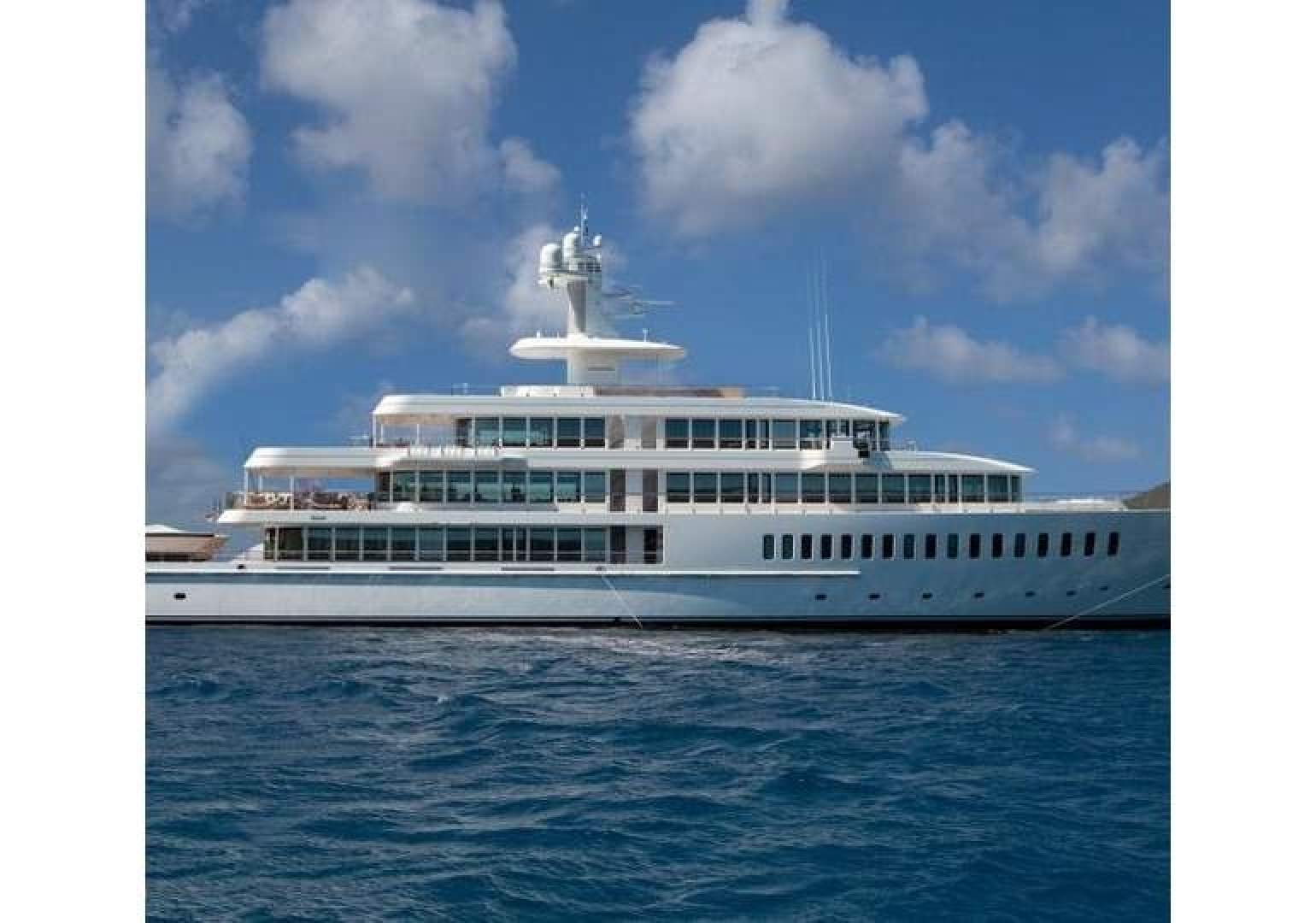 The luxury superyacht was launched in 2011 by Feadship's Koninklijke De Vries yard in Makkum, the Netherlands. It is estimated to be worth a whopping US$160 million. With a length of 88 metres, Musashi was the largest yacht built by Feadship at the time and was also the second hull from the builder's XL range.
The vessel's stunning exterior and interior designs are both by Sinot Yacht Architecture & Design, created in close collaboration with Feadship and De Voogt Naval Architects.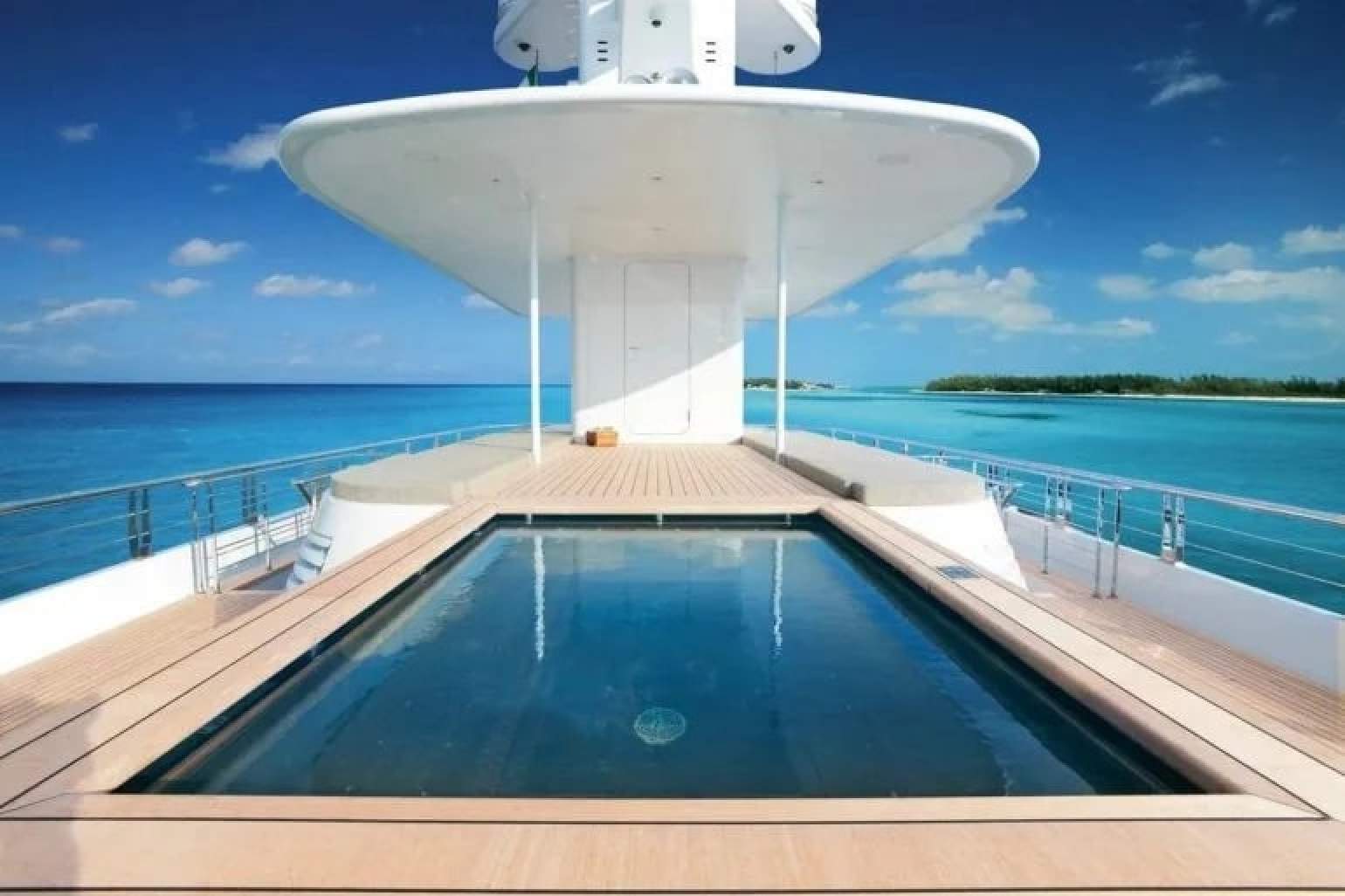 According to a report by Boat International, Sinot described the vessel's design as: "Subtle but unconquerable, with clear lines but many concealed elements, with an open structure, but closed where necessary; [she is] entirely inspired by Musashi's character." The Japanese influence is visible, especially in the superyacht's clean exterior lines.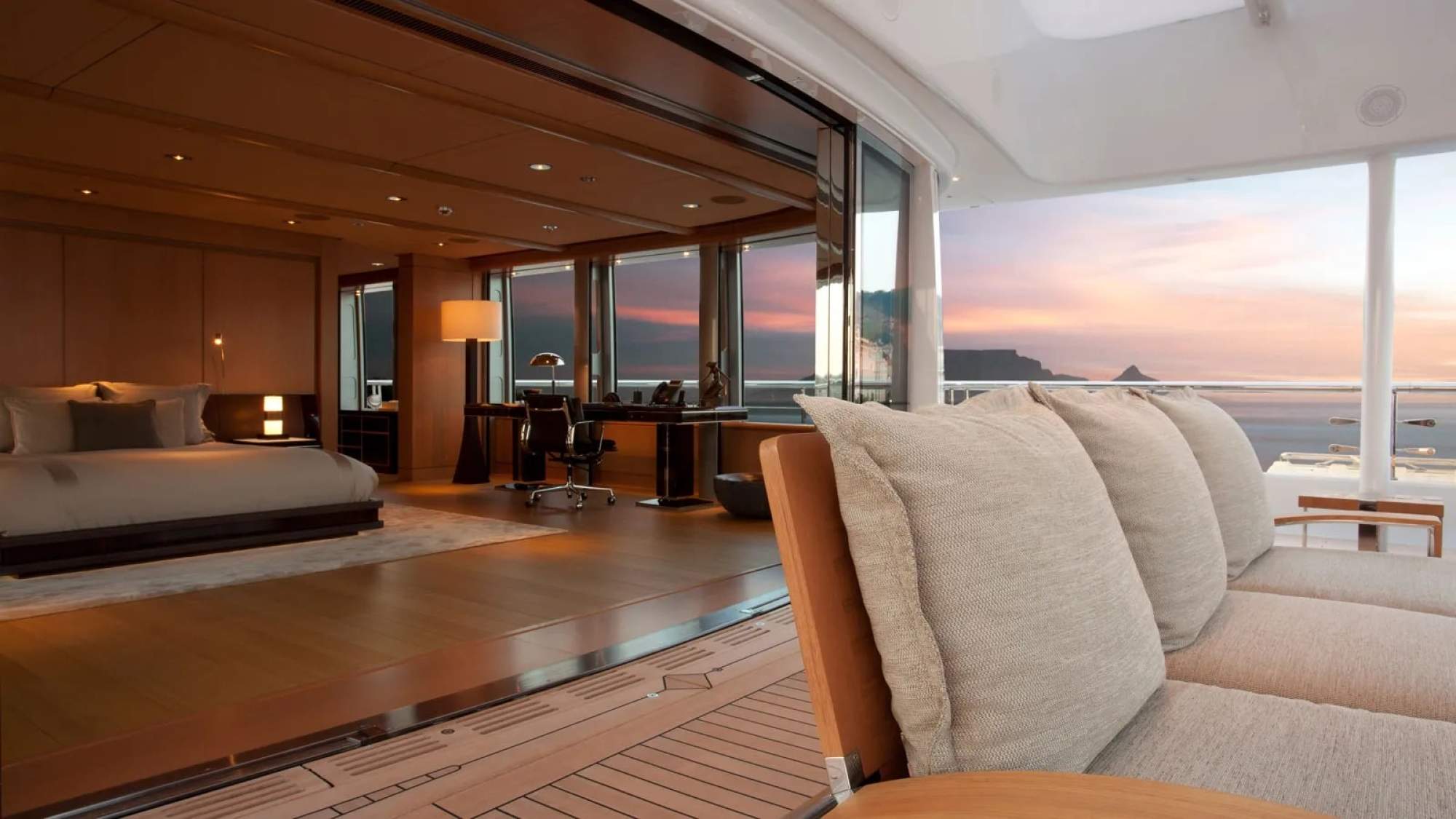 Musashi can accommodate up to 18 guests and requires a crew of 23 people to operate. The interior design is a combination of elements taken from Japanese design and art deco. Everything from the furniture to the materials used, and even the numerous artworks and sculptures that decorate the vessel's interior, reflect Japanese aesthetics. There's a Hiroshi Senju painting of a waterfall in the upper saloon illuminated by custom lighting, while other areas, such as the spa, are also designed in a traditional Japanese fashion.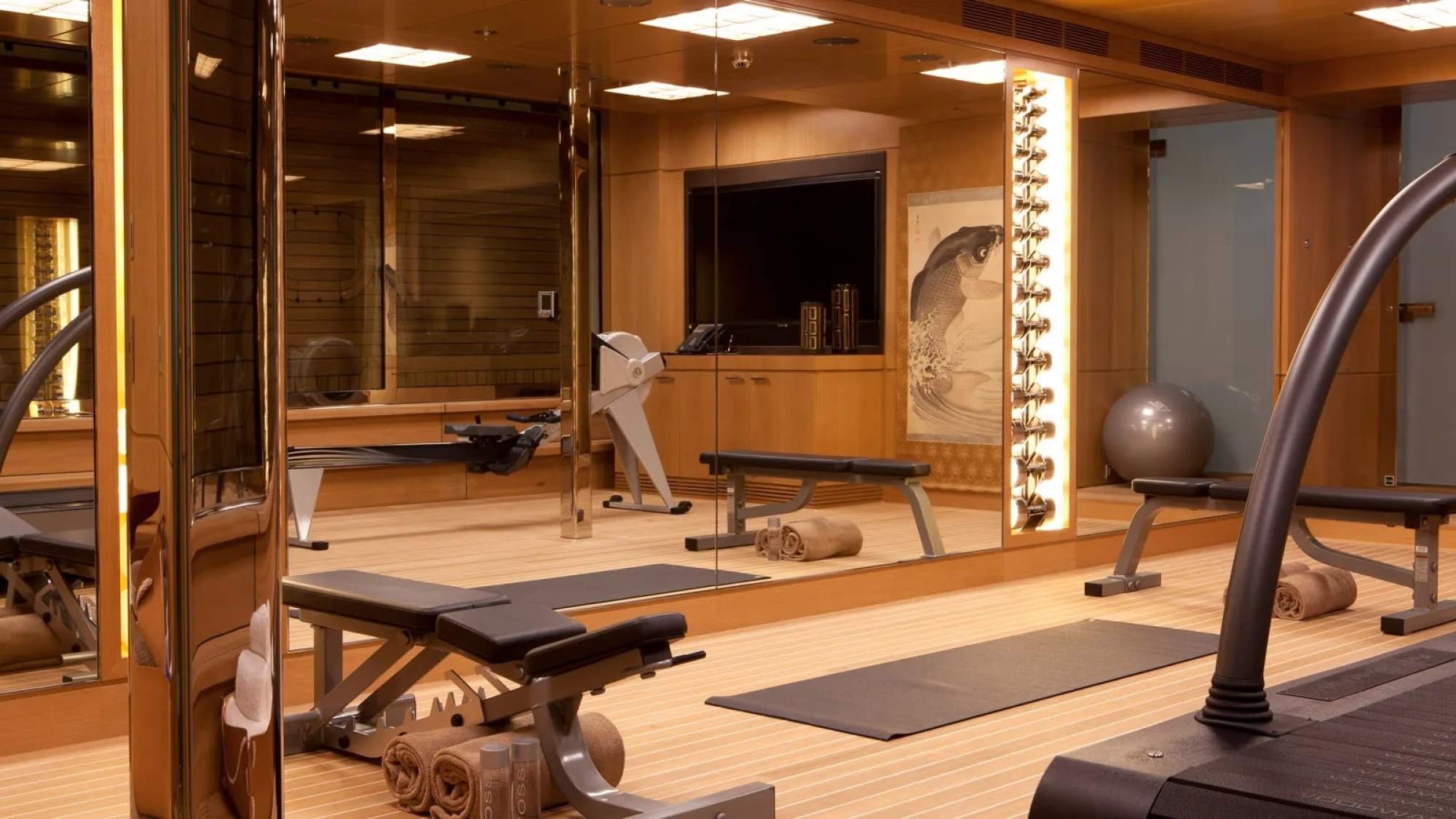 The five-deck layout of the superyacht is also quite unconventional. The lower deck is taken up by technical spaces and crew areas, with the gym and spa where the tender garage would typically be placed. The tenders, meanwhile, are kept in an area on the main deck that turns into a giant beach club when they are deployed.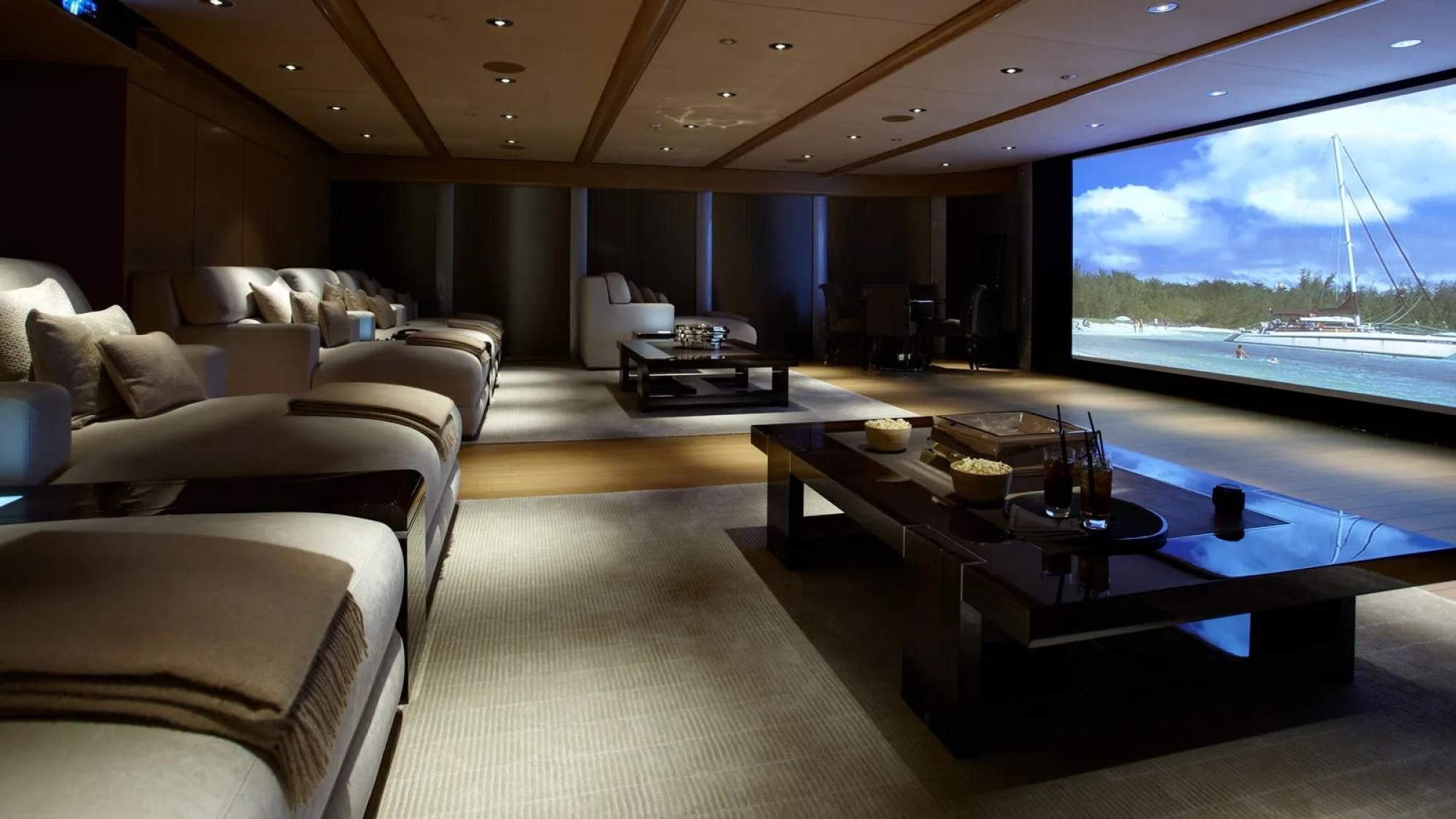 Another highlight of the Musashi superyacht is the convertible cinema on the main deck that doubles as a cosy lounge area. The main deck also houses the guest cabins. Half of the entire upper deck is dedicated to one of the master suites. Equally stunning is the central glass lift with a stainless steel and glass staircase that wraps around it and snakes on through every deck of the yacht.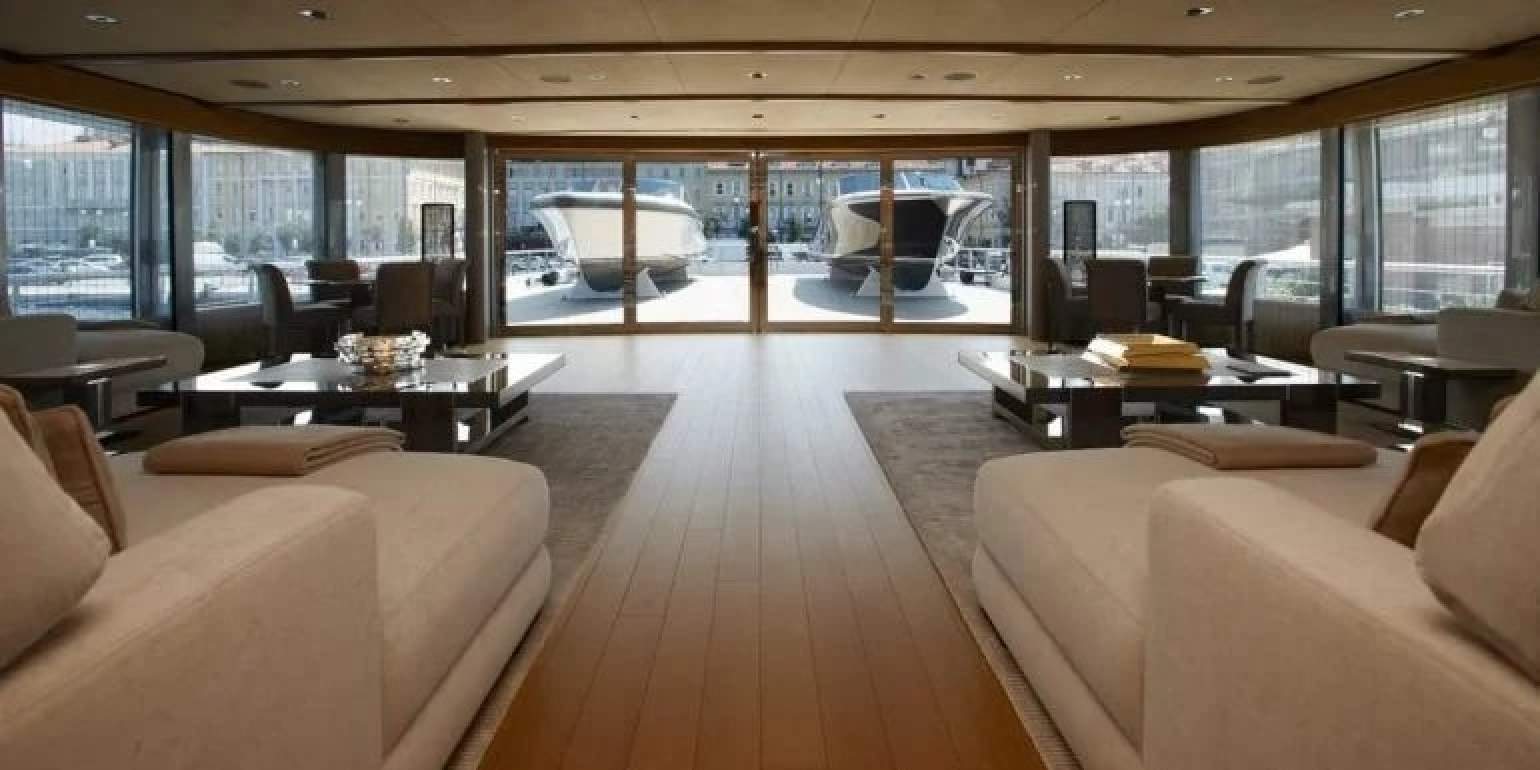 Ellison's massive superyacht is powered by four MTU diesel engines that enable it to attain a top speed of 21 knots and have a cruising speed of 18 knots. The vessel has a maximum range of 6,000 nautical miles.
Musashi has been depicted in the
hit TV series The Dropout
,
in a scene where Ellison gives Elizabeth Holmes a motivational talk.

Amazon's Jeff Bezos and Google's Sergey Brin and Larry Page have yachts, but theirs weren't depicted in The Dropout with Amanda Seyfried as Theranos' Elizabeth Holmes, unlike Musashi
As the eighth richest person in the world, Ellison is worth US$93 billion and co-founded Oracle; he once bought US$1 billion worth of shares at Elon Musk's Tesla