9 of the most famous celebrity twin pairs in Hollywood, from Mary-Kate and Ashley Olsen, and Brangelina's children Vivienne and Knox Jolie-Pitt, to Khloé Kardashian's besties Malika and Khadijah Haqq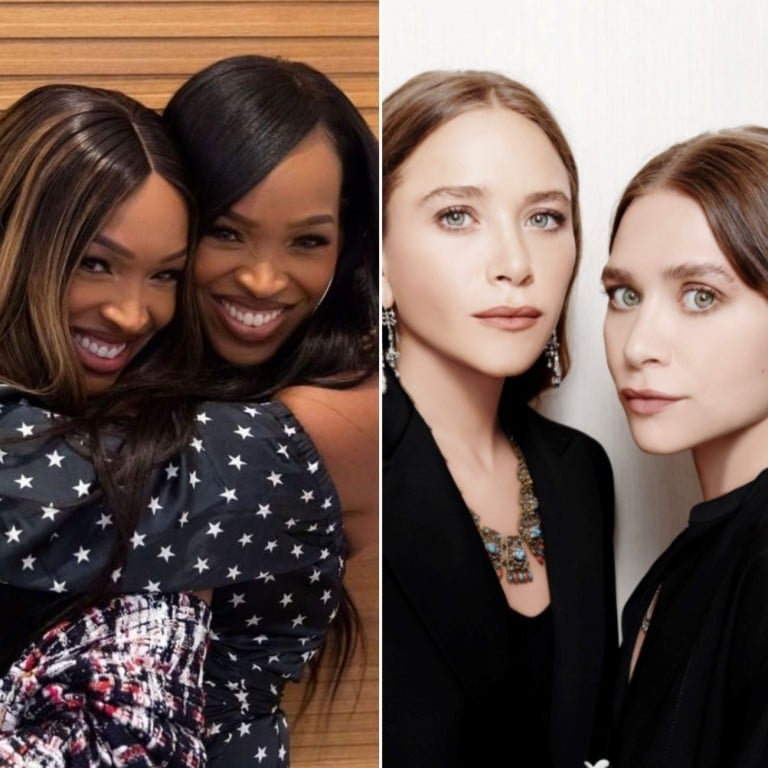 Celebrity siblings
can already grab plenty of attention
with their showbiz talent and stunning good looks, showing that the apple doesn't far from the tree ... so what about celebrity twins?
Here are some of our favourite famous pairs of twins in the US, from Mary-Kate and Ashley Olsen – of course – to Vivienne and Knox Jolie-Pitt.
1. Nikki and Brie Bella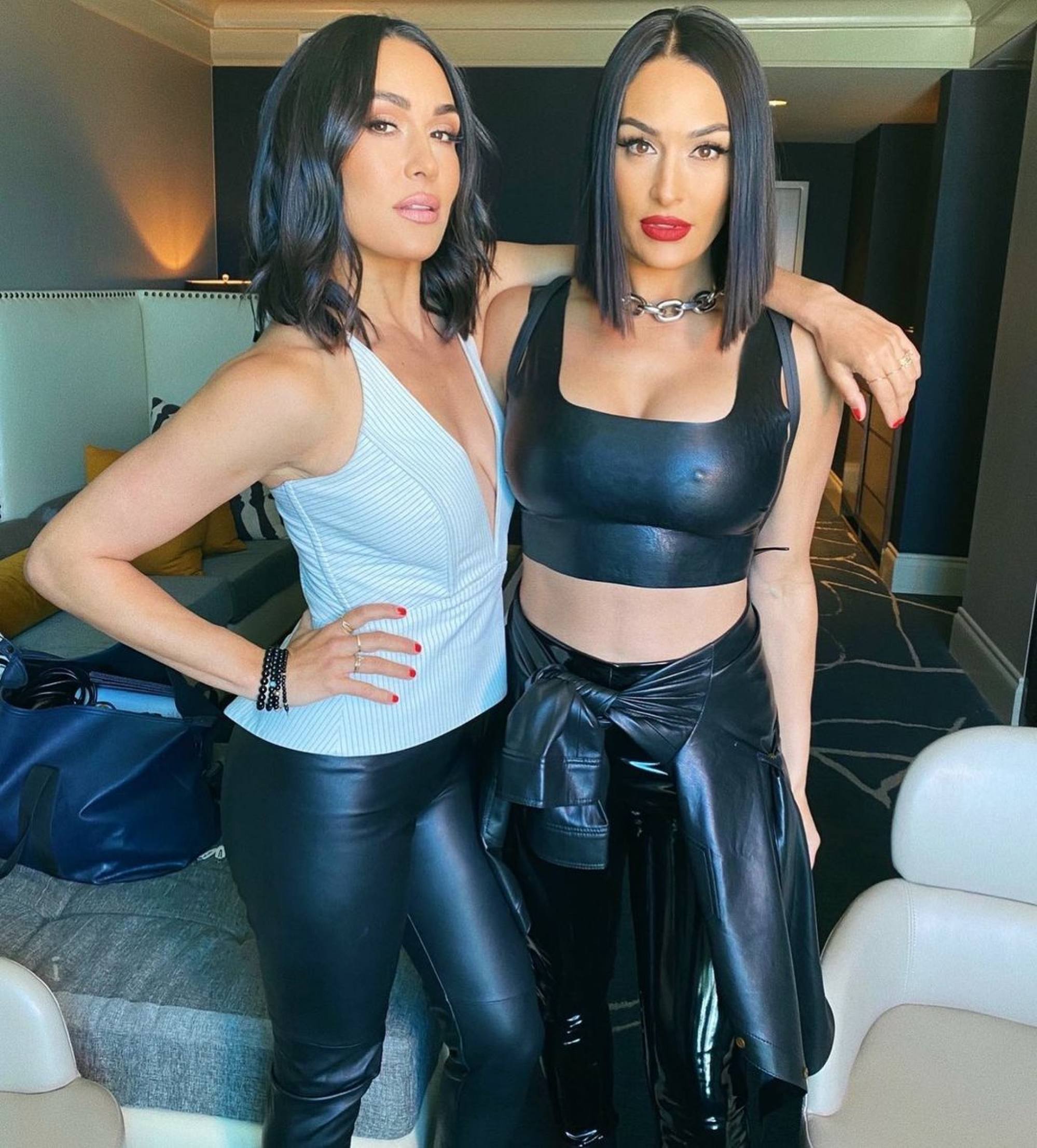 Nikki and Brie Bella, 38, got their start as a professional wrestling duo, working together since their WWE debut in September 2007. They retired from professional wrestling for good in 2018, and then co-starred in the reality series Total Bellas about their lives for six seasons, from 2016 to 2021, on E!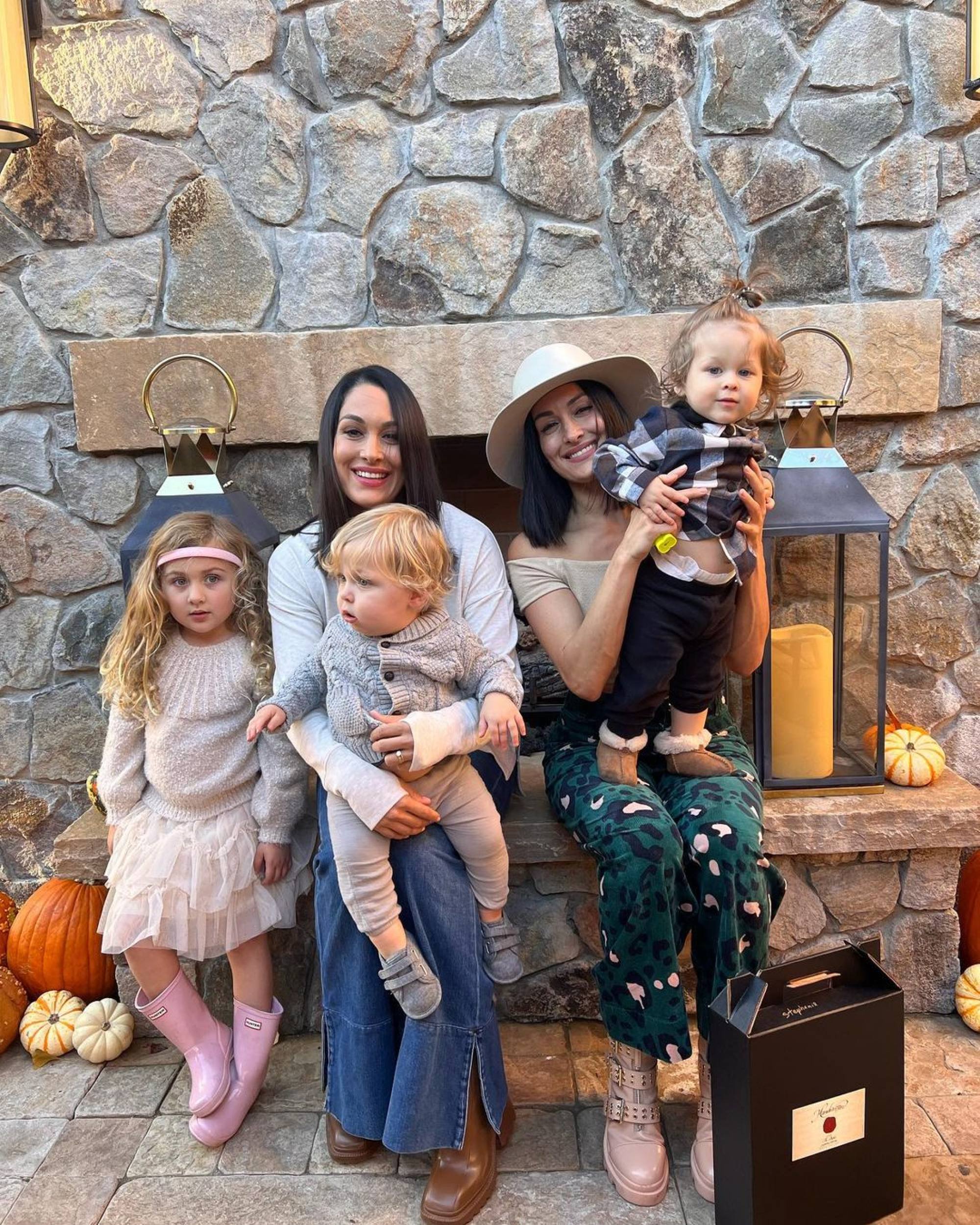 While neither has given birth to twins, they did give birth to two sons – just one day apart! Nikki and her fiancé (and former Dancing with the Stars partner) Artem Chigvintsev welcomed their first child together, Matteo, on July 31, 2020. The next day, Brie and her husband, Daniel Bryan, announced the birth of their second child, Buddy. Brie and Bryan also have a daughter, four-year-old Birdie.
2. Dylan and Cole Sprouse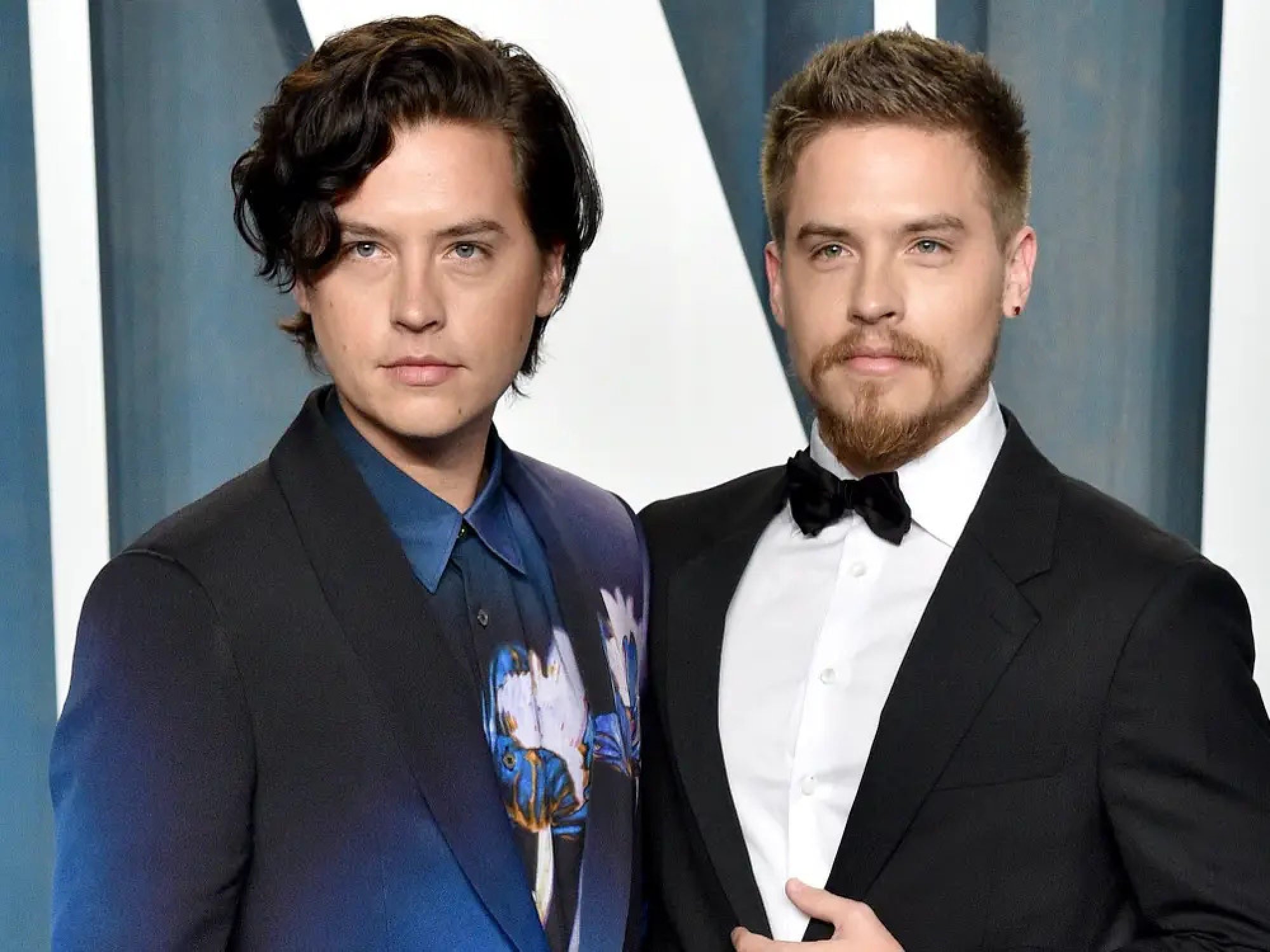 Dylan and Cole Sprouse, 29, started their careers sharing multiple roles. They made their film debut in 2001's Big Daddy alongside Adam Sandler, sharing the role of his young son Julian. They also shared roles in Diary of a Sex Addict, I Saw Mommy Kissing Santa Claus and The Master of Disguise.
But their first big roles as two separate characters were on Disney Channel's The Suite Life of Zack and Cody, which aired from 2005 to 2008, and then its cruise-based spin-off, The Suite Life on Deck, which aired from 2008 to 2011.
After that, both brothers took a break from acting and attended NYU, but they have since returned to the screen. Cole stars in Riverdale and appeared in the movie Five Feet Apart. He then co-starred with Lana Condor in the 2022 space romcom Moonshot. Dylan, meanwhile, appeared in After We Collided, and will soon appear in the films Beautiful Disaster and My Fake Boyfriend.
3. Benji and Joel Madden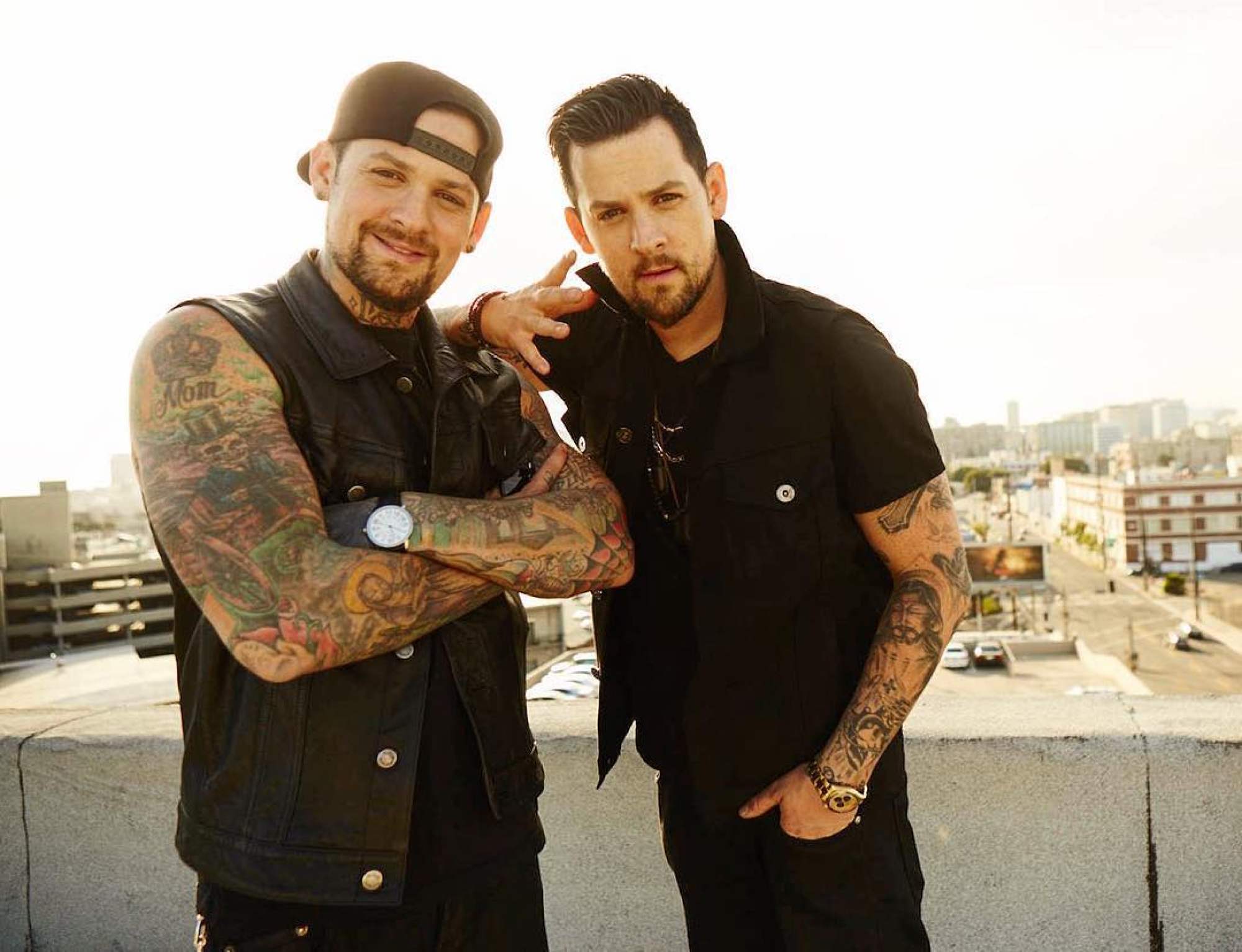 Benji and Joel Madden are best known for their band Good Charlotte. The Madden brothers, 43, founded the band in 1996 with Joel on lead vocals and Benji on lead guitar and backing vocals. They've had three top 10 albums on the Billboard 200 and seven singles on the Hot 100, peaking at No 20 with Lifestyles of the Rich and Famous.
Since then, they also founded their own side project, The Madden Brothers, in 2014, with success in Australia. They have started other ventures like clothing brands, production companies, and more.
They also have equally iconic wives: Joel has been married to Nicole Richie since 2010, while Benji married Cameron Diaz in 2015.
4. Jenna Bush Hager and Barbara Pierce Bush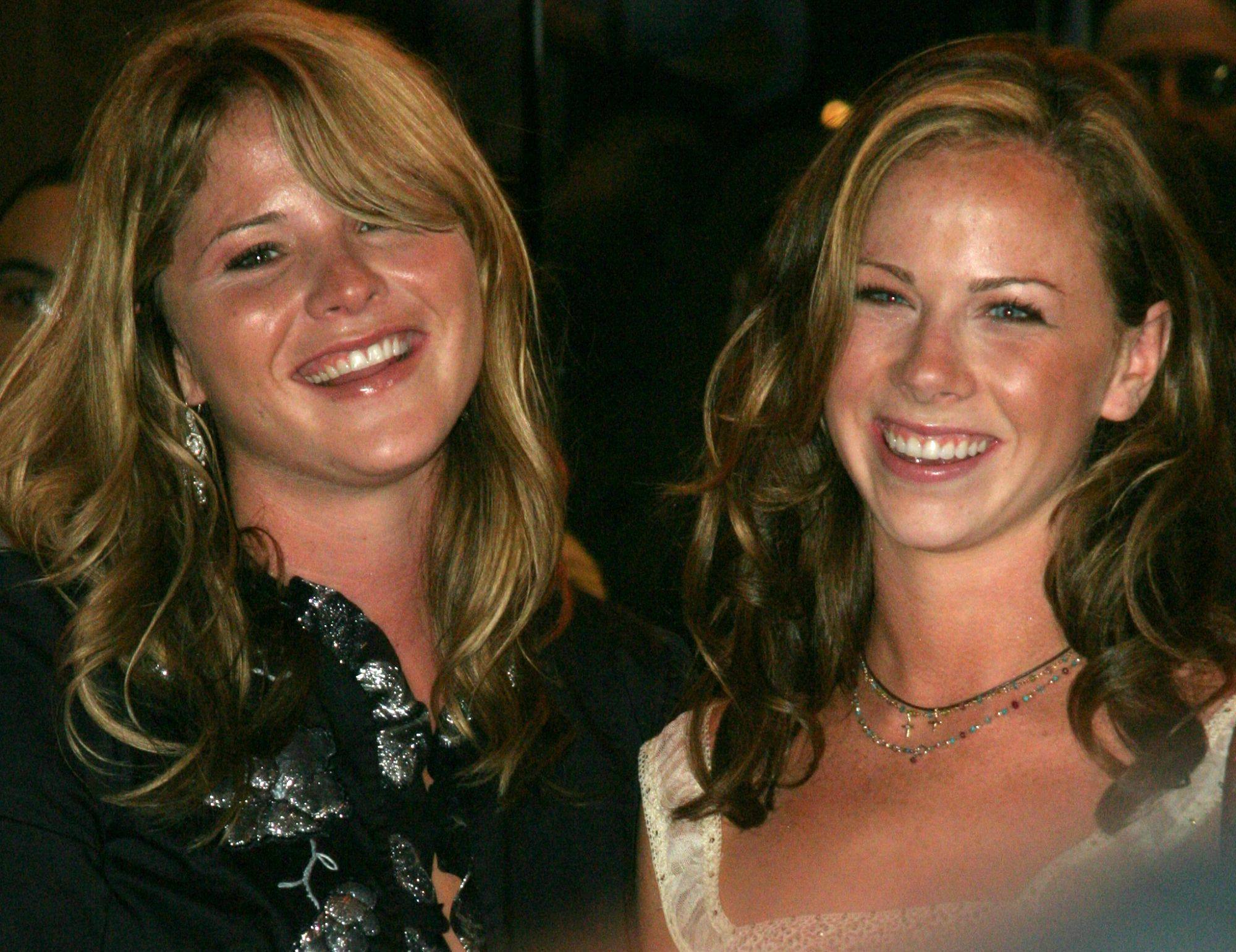 Jenna Bush Hager
and Barbara Pierce Bush grew up around the White House as daughters of President George W. Bush and granddaughters of President George H.W. Bush.
Barbara and Jenna are fraternal twins, and they were eight years old when their grandfather was inaugurated in 1989. They then returned to the White House as 19-year-olds in 2000 when their father was elected. They graduated from high school that same year, with Barbara attending Yale and Jenna attending the University of Texas at Austin.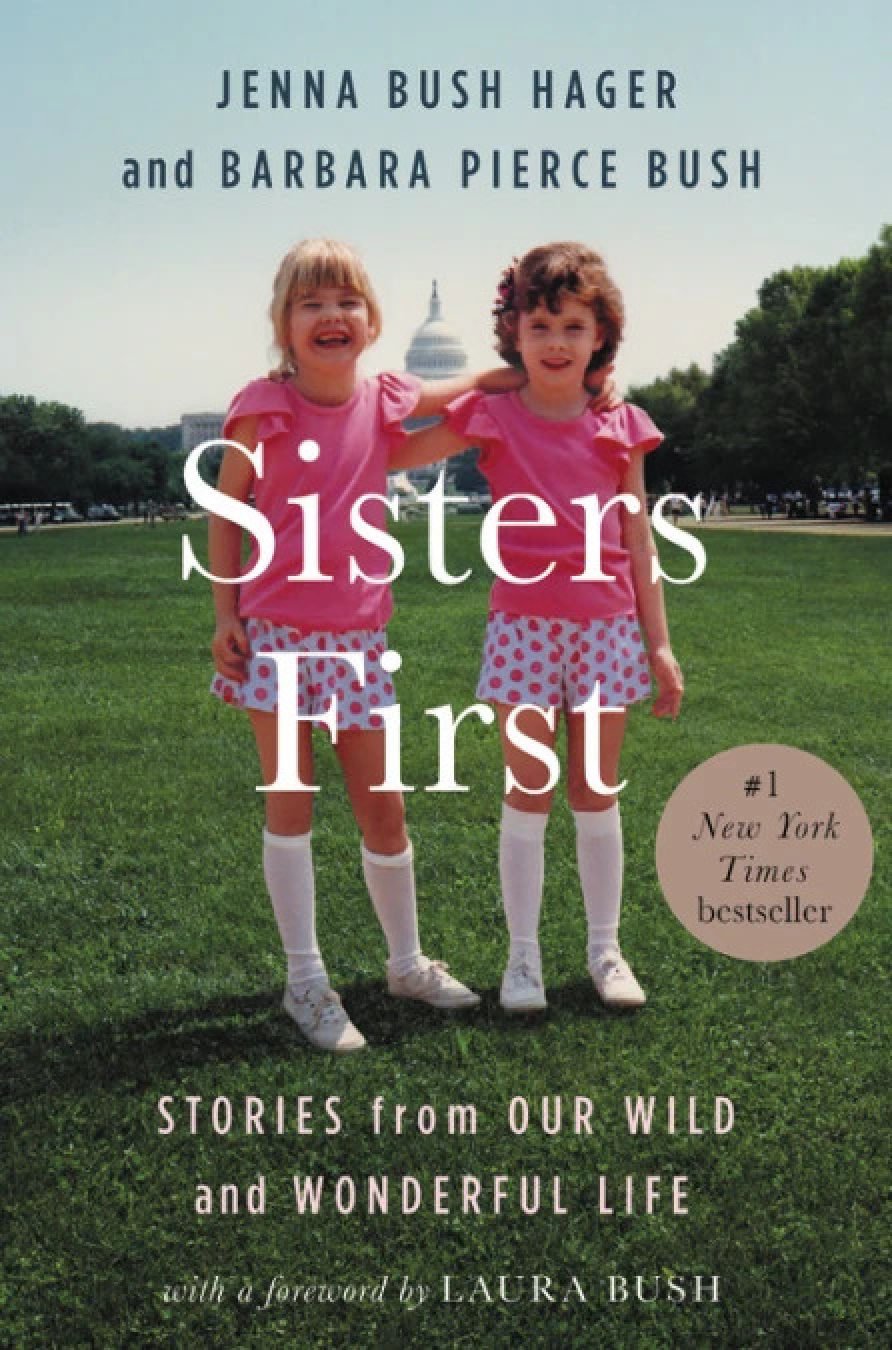 After graduating, the Bush twins, 40, each pursued their own career paths, but they came together in 2017 to write a joint memoir, Sisters First: Stories from Our Wild and Wonderful Life, and a picture book for children, also called Sisters First.
5. Mary-Kate and Ashley Olsen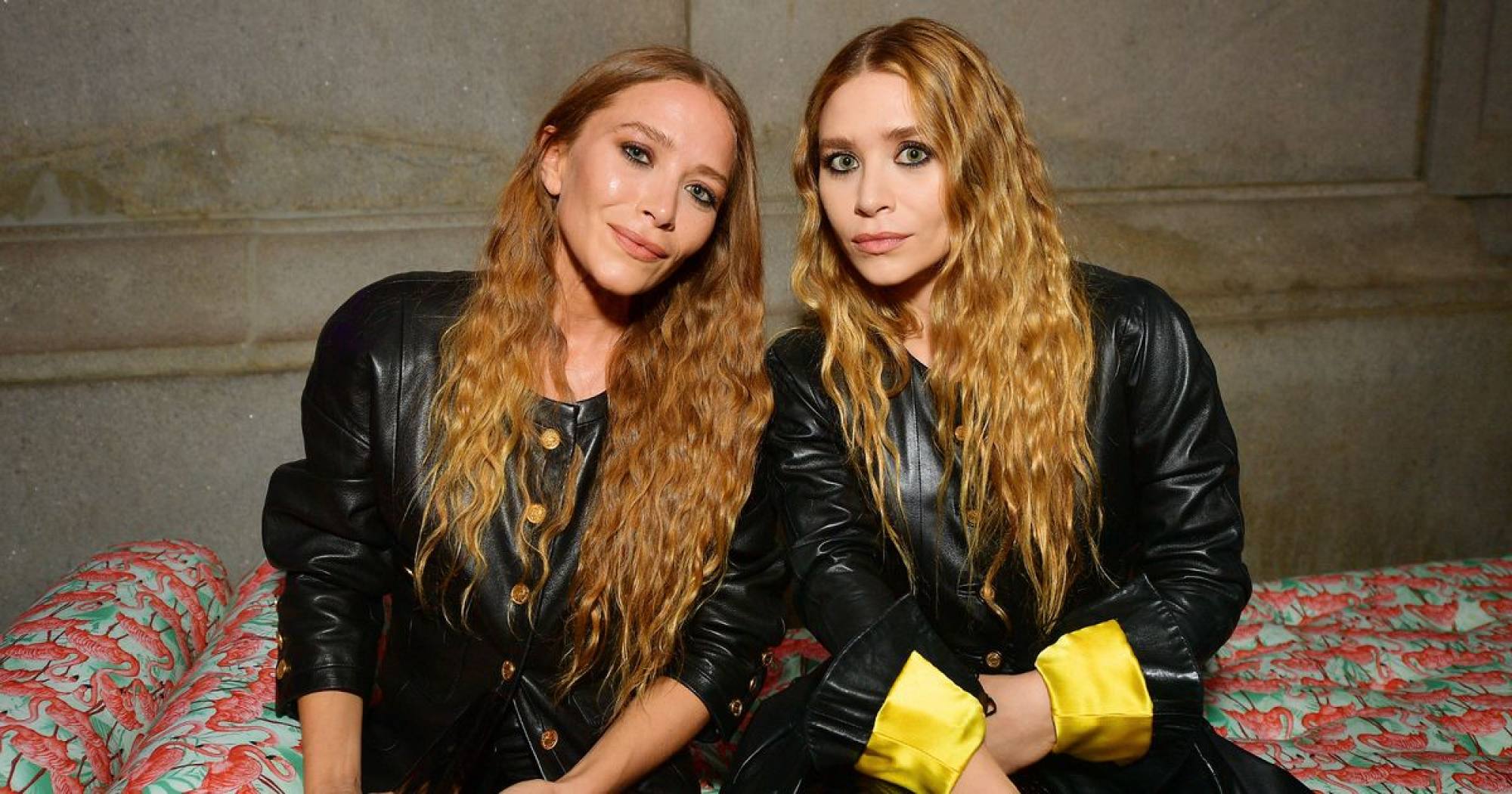 Mary-Kate and Ashley Olsen are still probably
the most successful twins in the world.
The Olsen twins, who turn 36 on June 13, started their empire when they were just babies, sharing the role of Michelle Tanner on
Full House
from 1987 to 1995.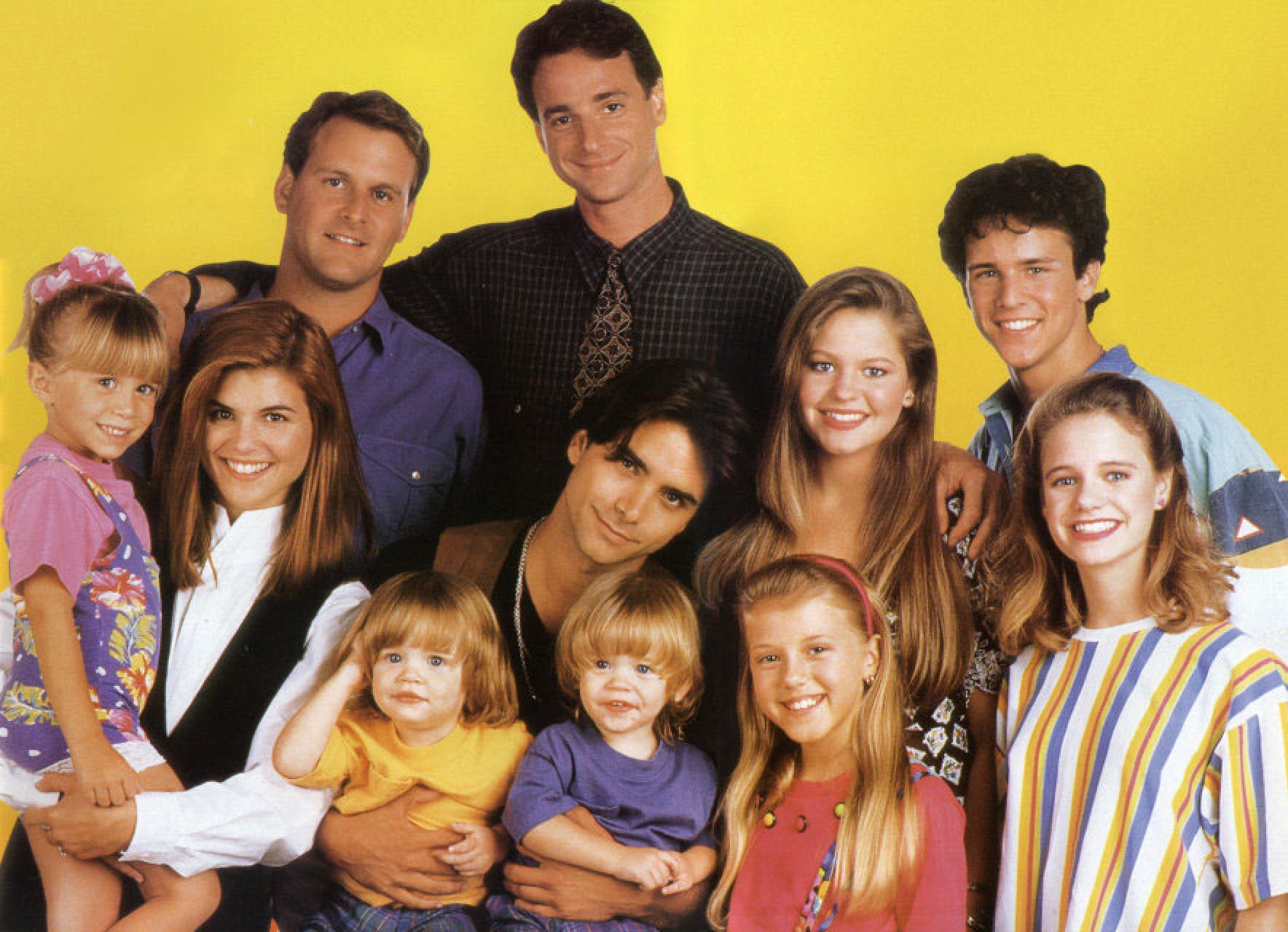 During that time, they began filming home videos that became popular with kids throughout the 90s, as well as starring in feature films like It Takes Two in 1995 and New York Minute in 2004. They also starred in the sitcoms Two of a Kind and So Little Time, and the animated series Mary-Kate and Ashley in Action!
Off-screen they lent their names and likenesses to books, toys, accessories, magazines and home goods. They retired from acting as a duo in 2004 to concentrate on their fashion careers, though Mary-Kate continued to act through 2011 before retiring the next year.
6. Sir and Rumi Carter, Beyoncé's children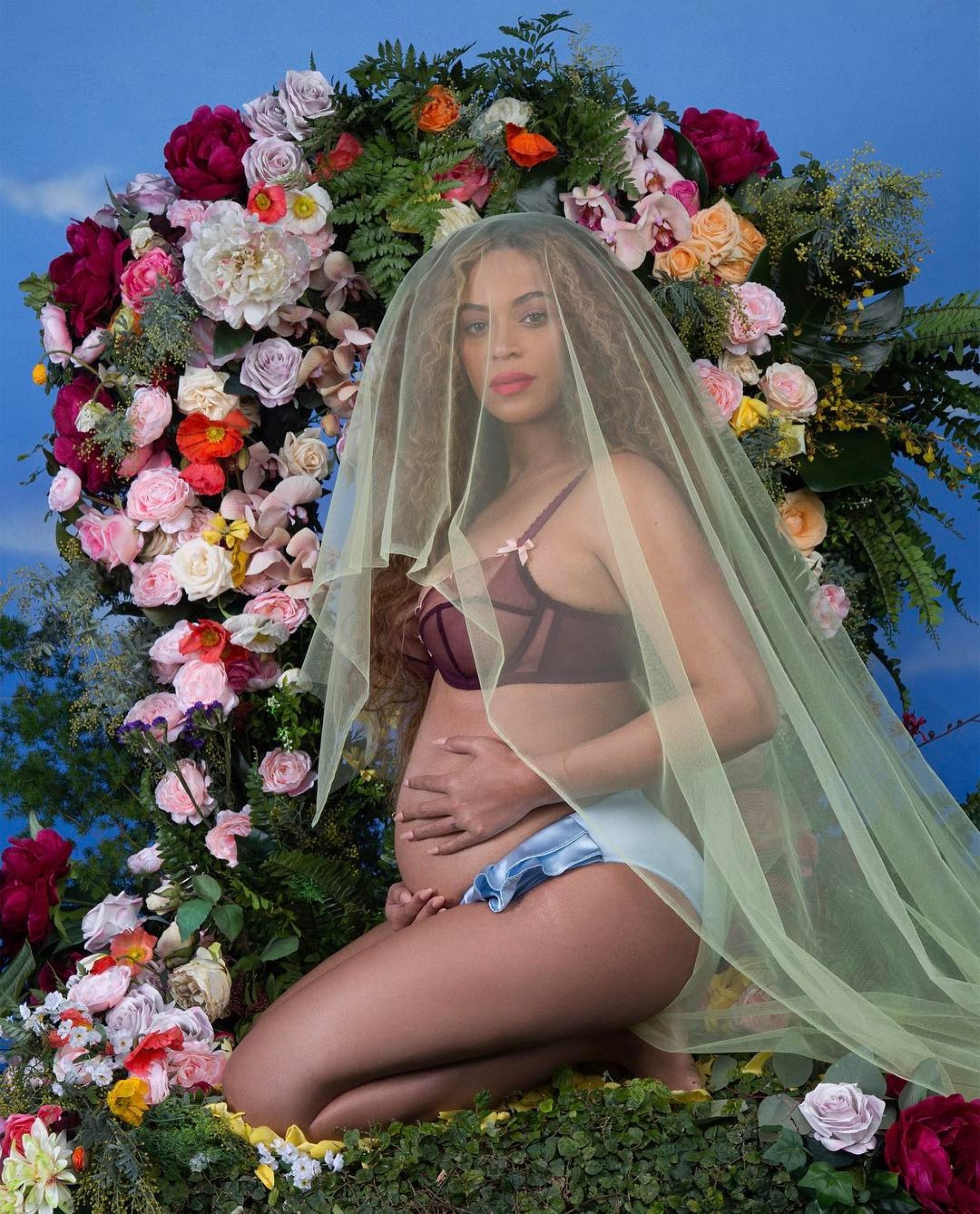 When Beyoncé announced she was pregnant with twins in February 2017, she broke the internet. Sir and Rumi Carter were born in June of that year.
Beyoncé announced her pregnancy in the only way she could – with an epic photo shoot on Instagram in which she looked like a floral goddess. "We have been blessed two times over. We are incredibly grateful that our family will be growing by two, and we thank you for your well wishes," she wrote. It ended up being the most-liked photo of 2017.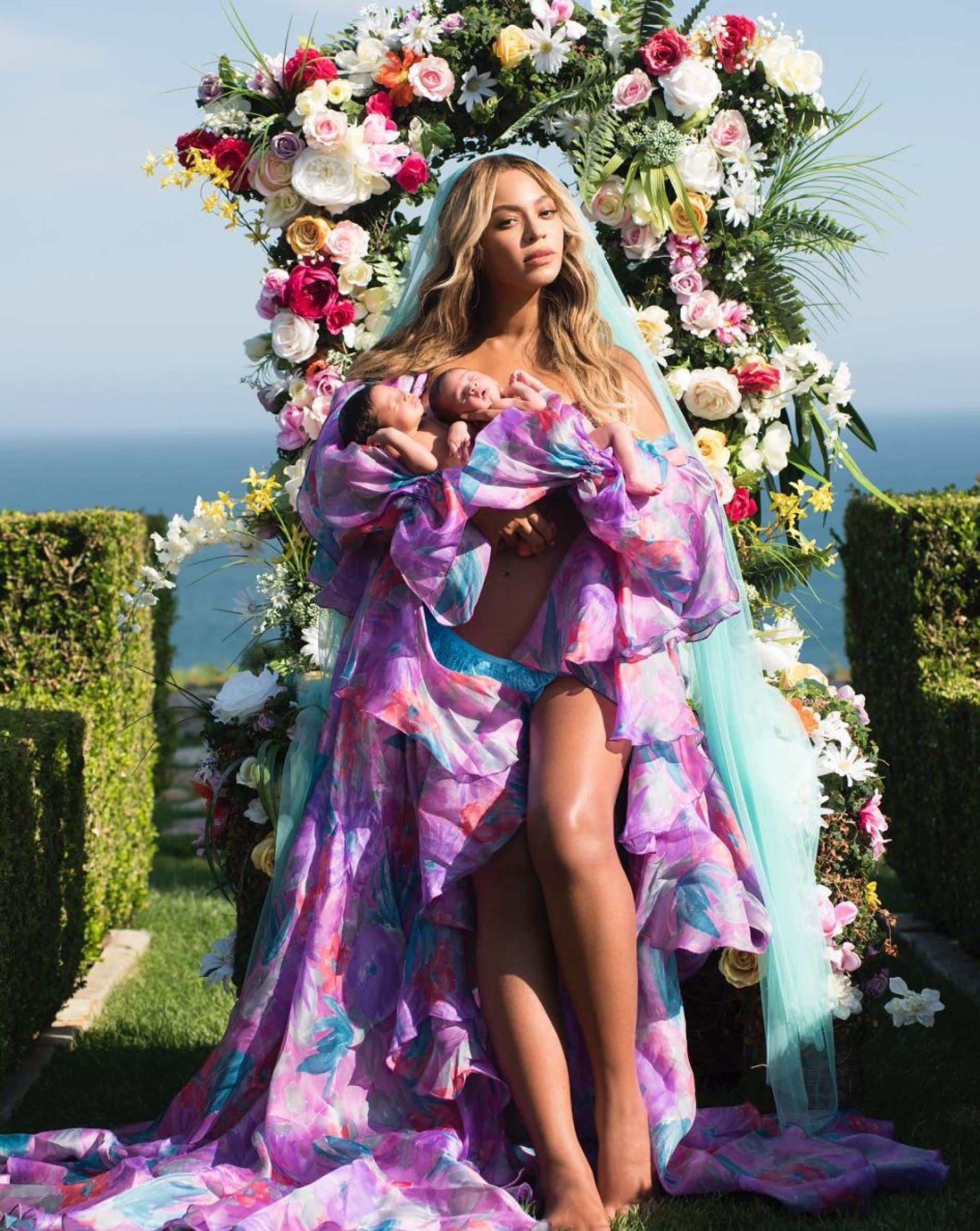 The twins, who will turn five this year, have
an older sister, Blue Ivy
, who's already won a Grammy, so we can't wait to see what they'll do in their futures.
7. Malika and Khadijah Haqq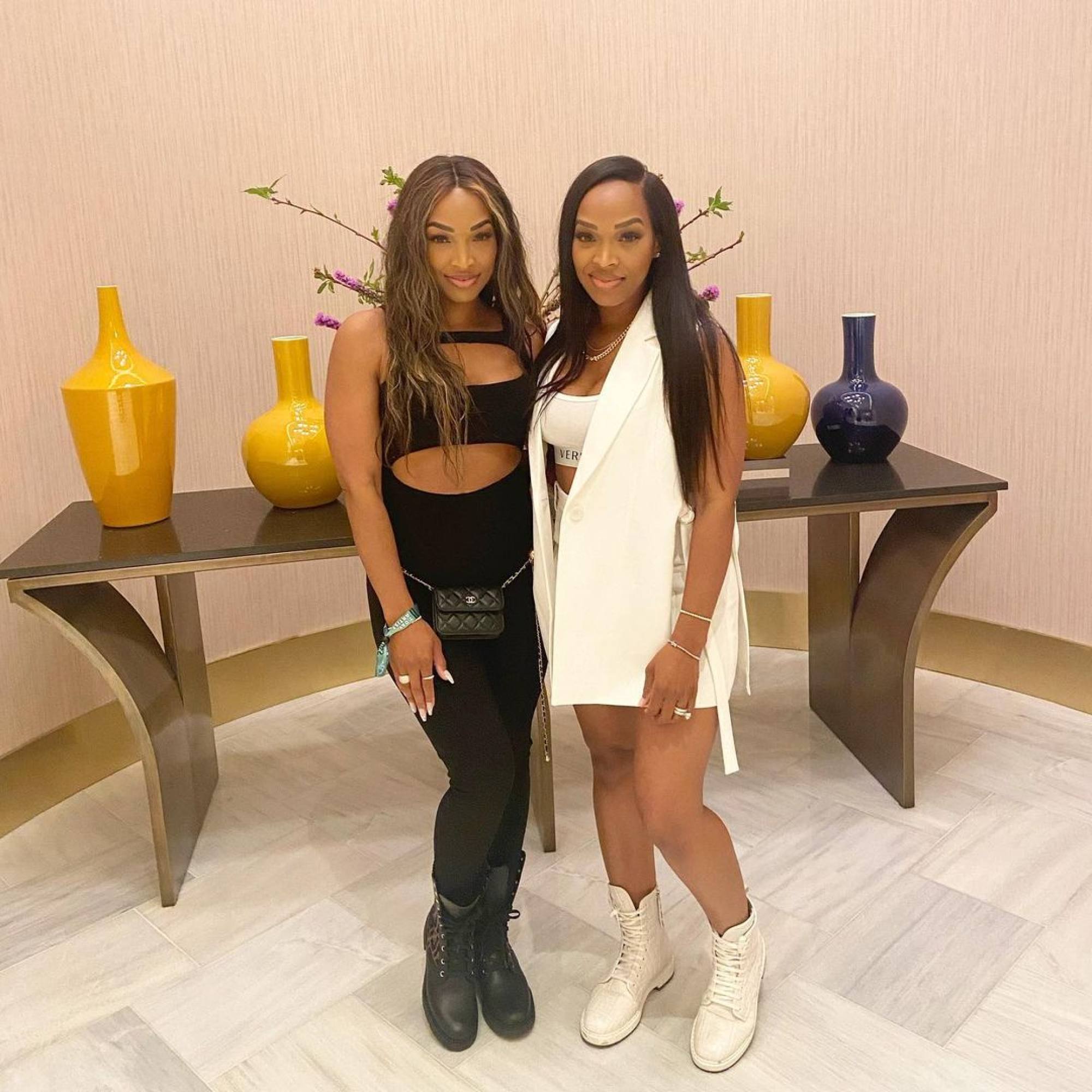 Malika and Khadijah Haqq were best friends with
the Kardashians
before they became famous, and they even got their own spin-off show.
Viewers were introduced to Malika and Khadijah when they appeared in 2005 film Sky High as the character Penny, who could duplicate herself. Then, three years later, Malika (and later Khadijah) began appearing on Keeping Up With the Kardashians as close friends of Khloé.
The Haqq sisters, 39, then starred in their own spin-off called Dash Dolls in 2015, focusing on their lives at the Kardashian-owned boutique Dash. It was cancelled after one season, but the two remained on KUWTK until the end, and now appear on The Kardashians on Hulu.
8. Aaron and Shawn Ashmore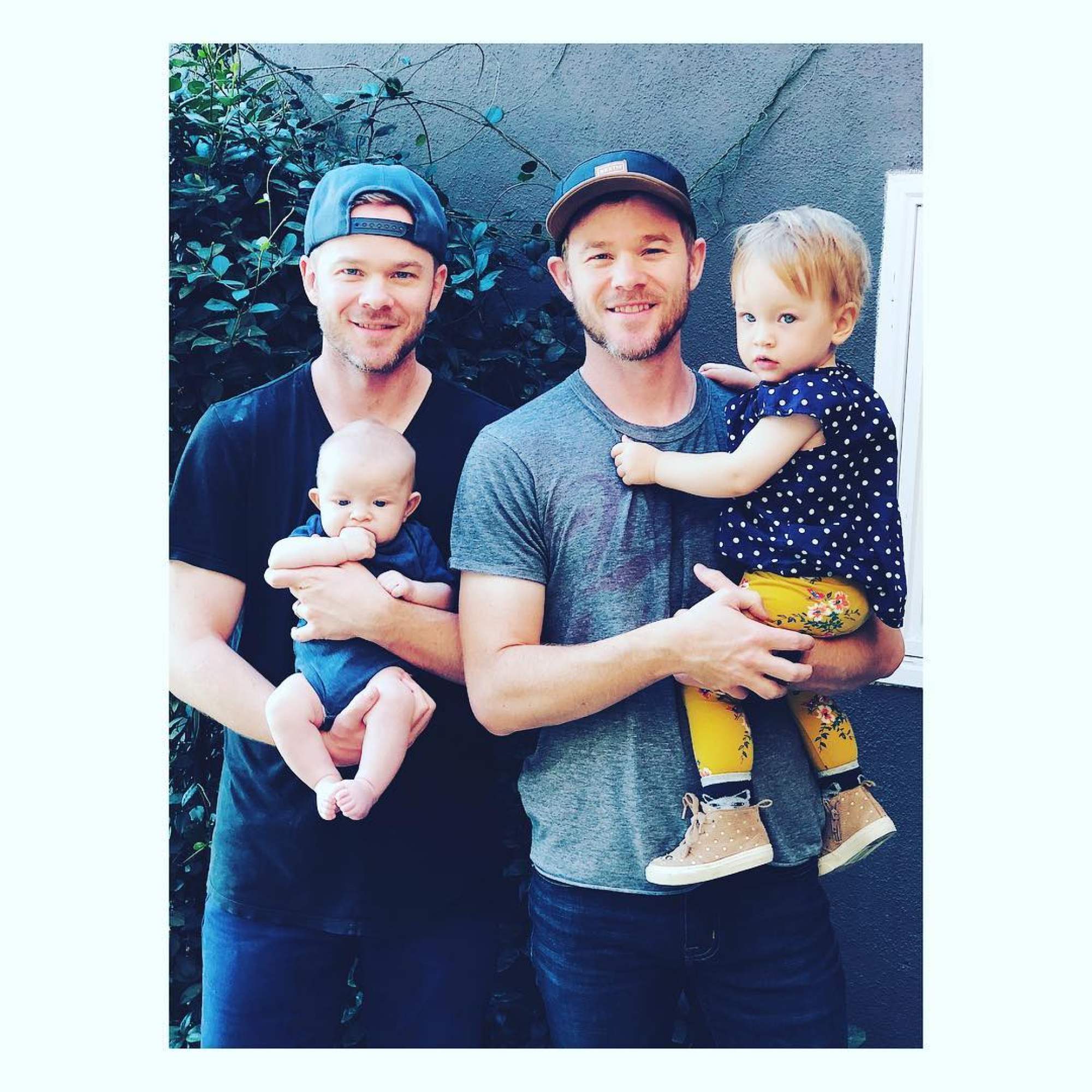 Aaron and Shawn Ashmore are almost 100 per cent identical – it's hard to tell which is which on-screen. It doesn't help that both Ashmores, 42, have an affinity for appearing in comic book, sci-fi, and otherwise "nerdy" projects.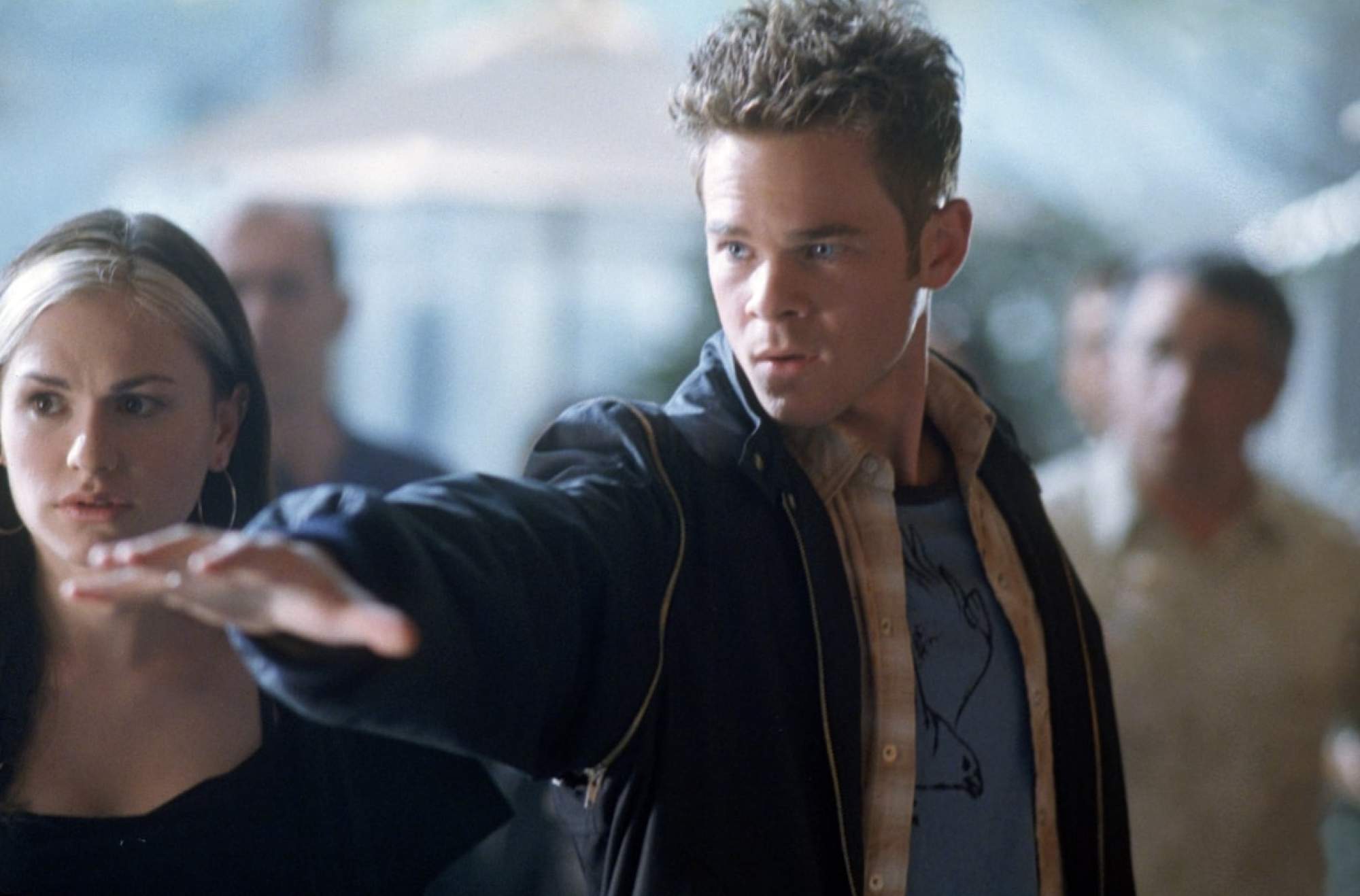 Aaron played Jimmy Olsen, Clark Kent's best friend in four seasons of Smallville, and has also appeared in Fringe, Killjoys and most recently the Netflix series Locke & Key, based on the comic of the same name.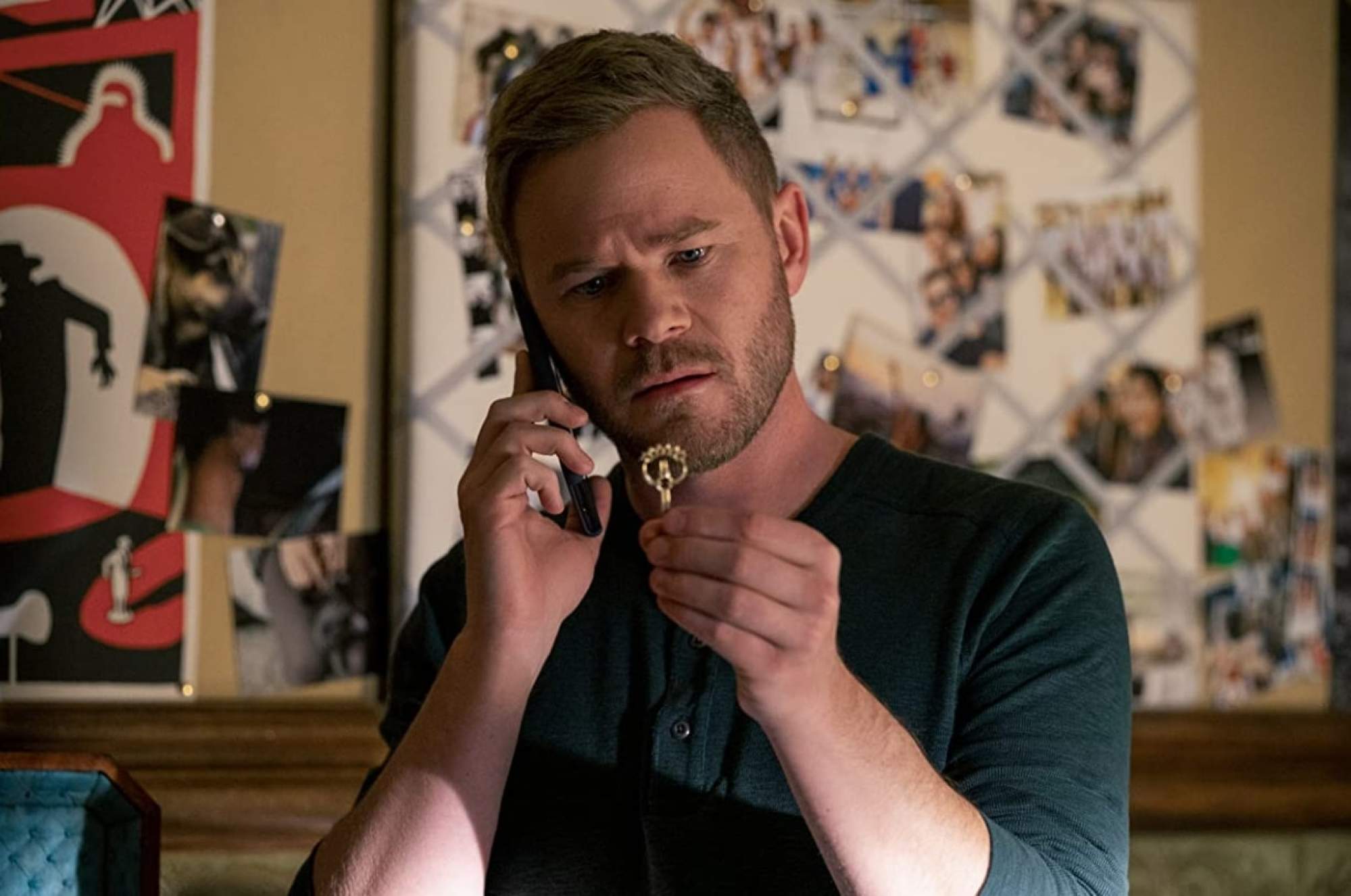 His twin, Shawn, has even more comic-book cred to his name. He played Iceman in four X-Men films and had a role in the second season of The Boys as Lamplighter. He's also appeared in Smallville and Fringe, like his twin, and currently stars on The Rookie.
9. Knox and Vivienne Jolie-Pitt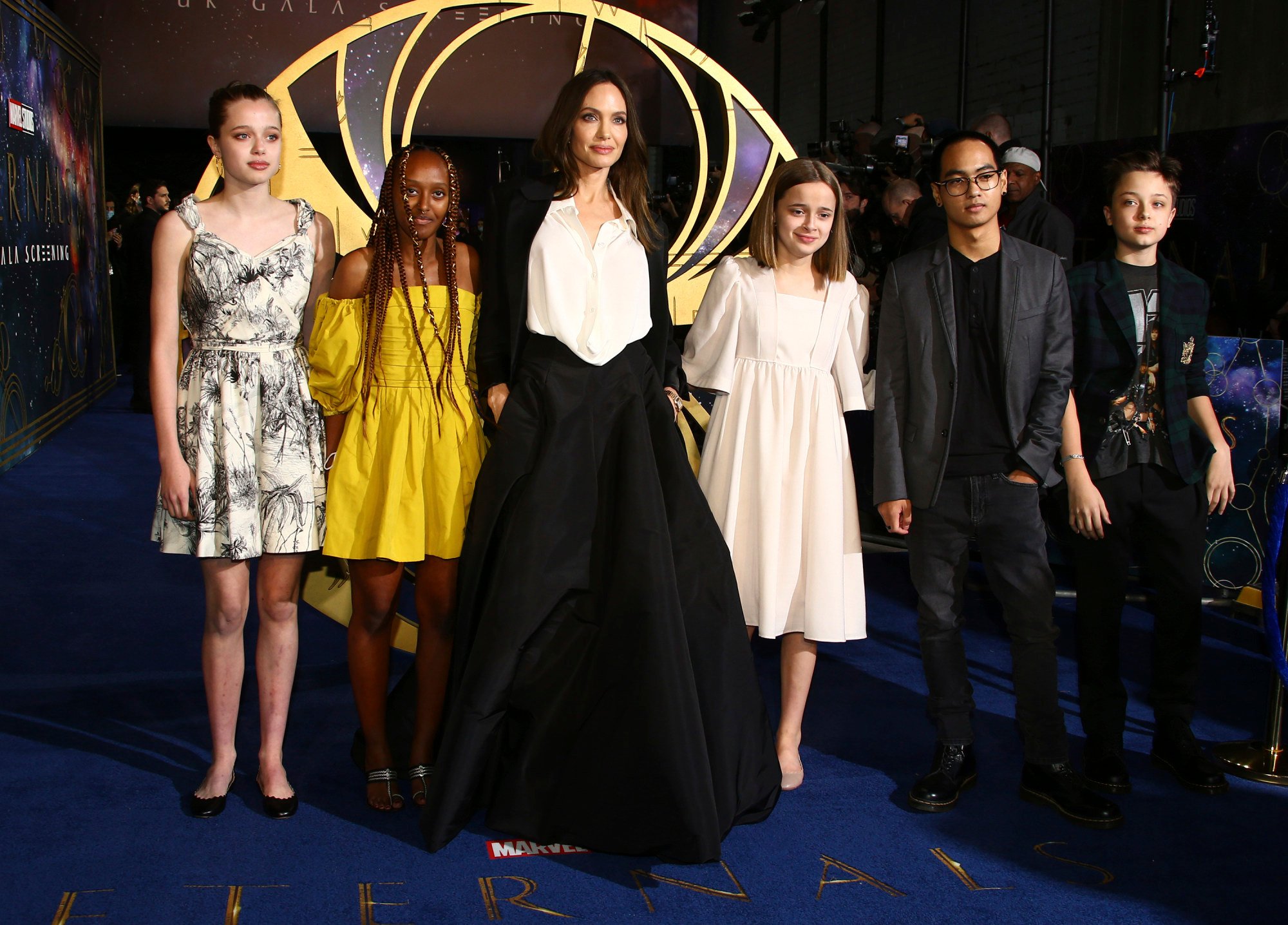 Knox and
Vivienne Jolie-Pitt
were the subject of the most expensive celebrity photograph of all time when they were born in 2008. When
Brad Pitt and Angelina Jolie
welcomed their twins into the world in July that year, the race was on to get a glimpse of them. Their parents ended up selling the first look at the twins to
Hello
and
People
for a combined US$26 million, making it the most expensive celebrity photo ever, according to
Forbes
.
Now, the twins are going to turn 14 in July 2022. They've each worked on projects with their mum, with Knox having a voice role in
Kung Fu Panda 3
and
Vivienne appearing in Maleficent.
This article originally appeared on
Insider

Beyoncé broke the internet with her Instagram photo announcing her pregnancy with twins Sir and Rumi, which became the most-liked post of 2017 – she also has another daughter, Blue Ivy
Dylan and Cole Sprouse rose to fame on Disney's The Suite Life of Zack and Cody, while Jenna Bush Hager and Barbara Pierce Bush grew up in the White House