Blue Ivy Carter and Harper Beckham at age 10: how do their childhoods compare? Besides famous parents Beyoncé and Jay-Z, and Posh and Becks, they are both budding fashionistas born into major wealth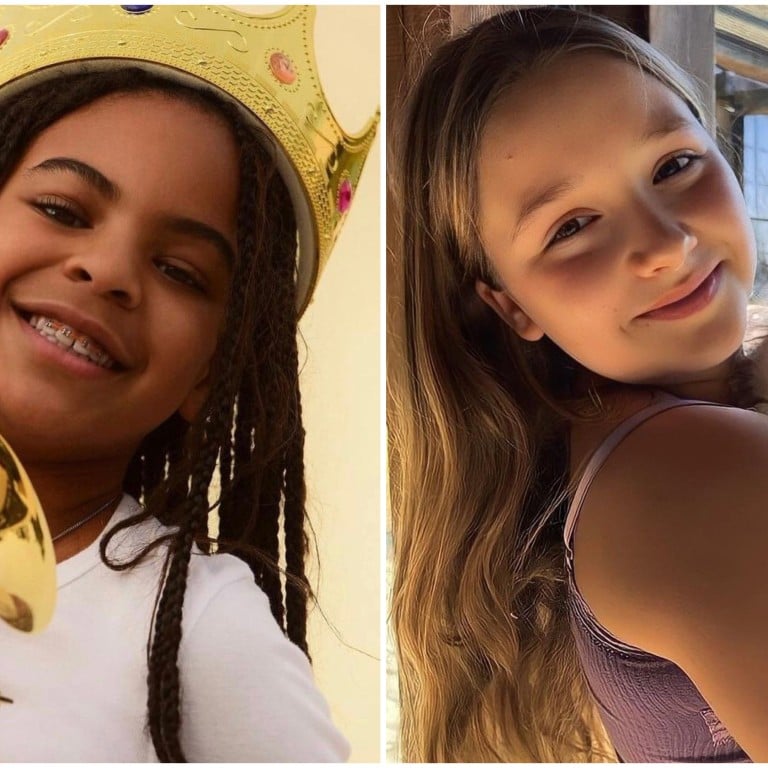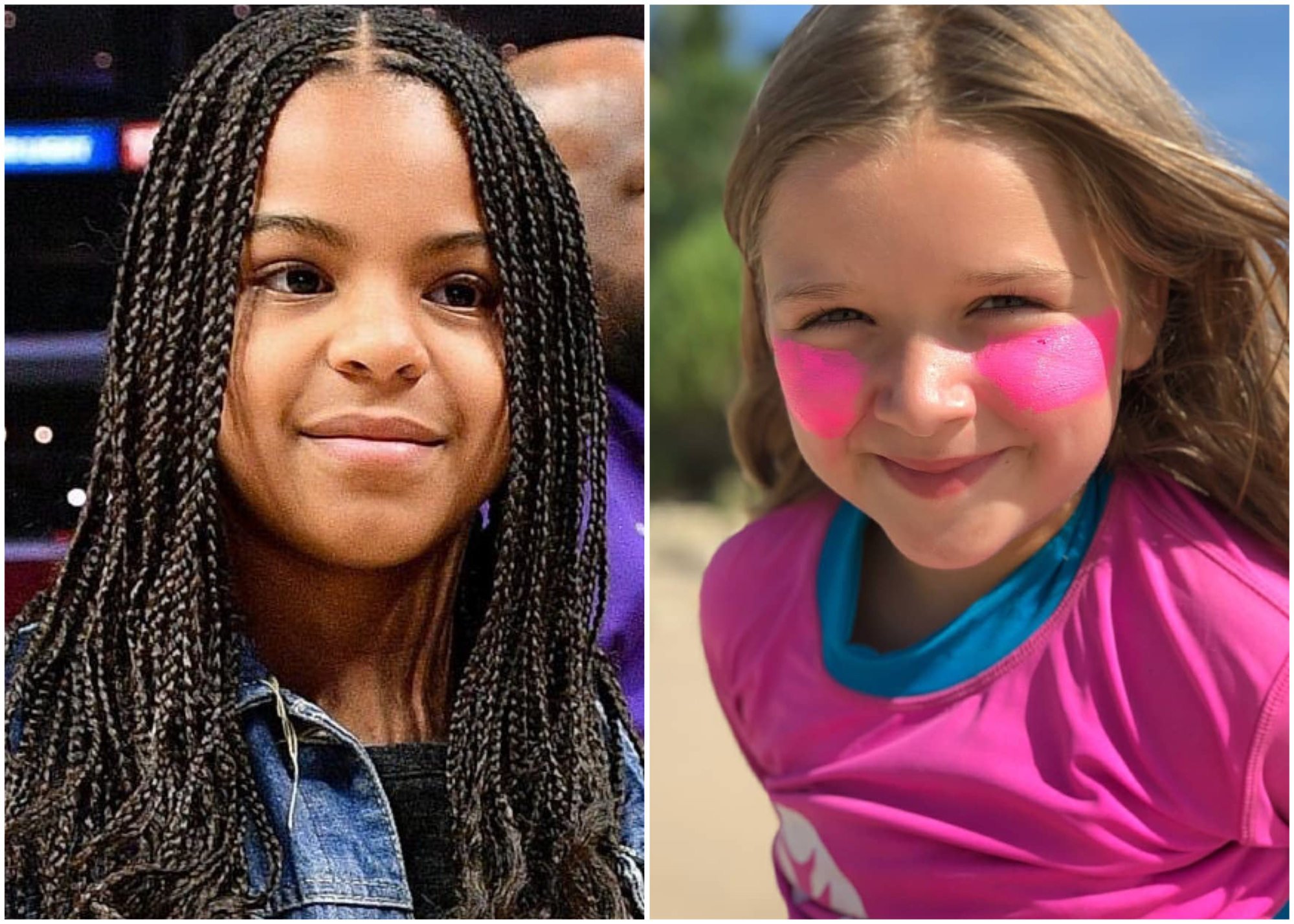 Harper Seven Beckham, daughter of David and Victoria Beckham, and Blue Ivy Carter, daughter of Beyoncé and Jay-Z, were born in July 2011 and January 2012 respectively, making them both 10 years old as of today. While their birth years differ, they are actually only five months apart and the two coincidently have many similarities.
Here we take a look at the two children who, despite living on different continents, share more in common than you might think.
Unique names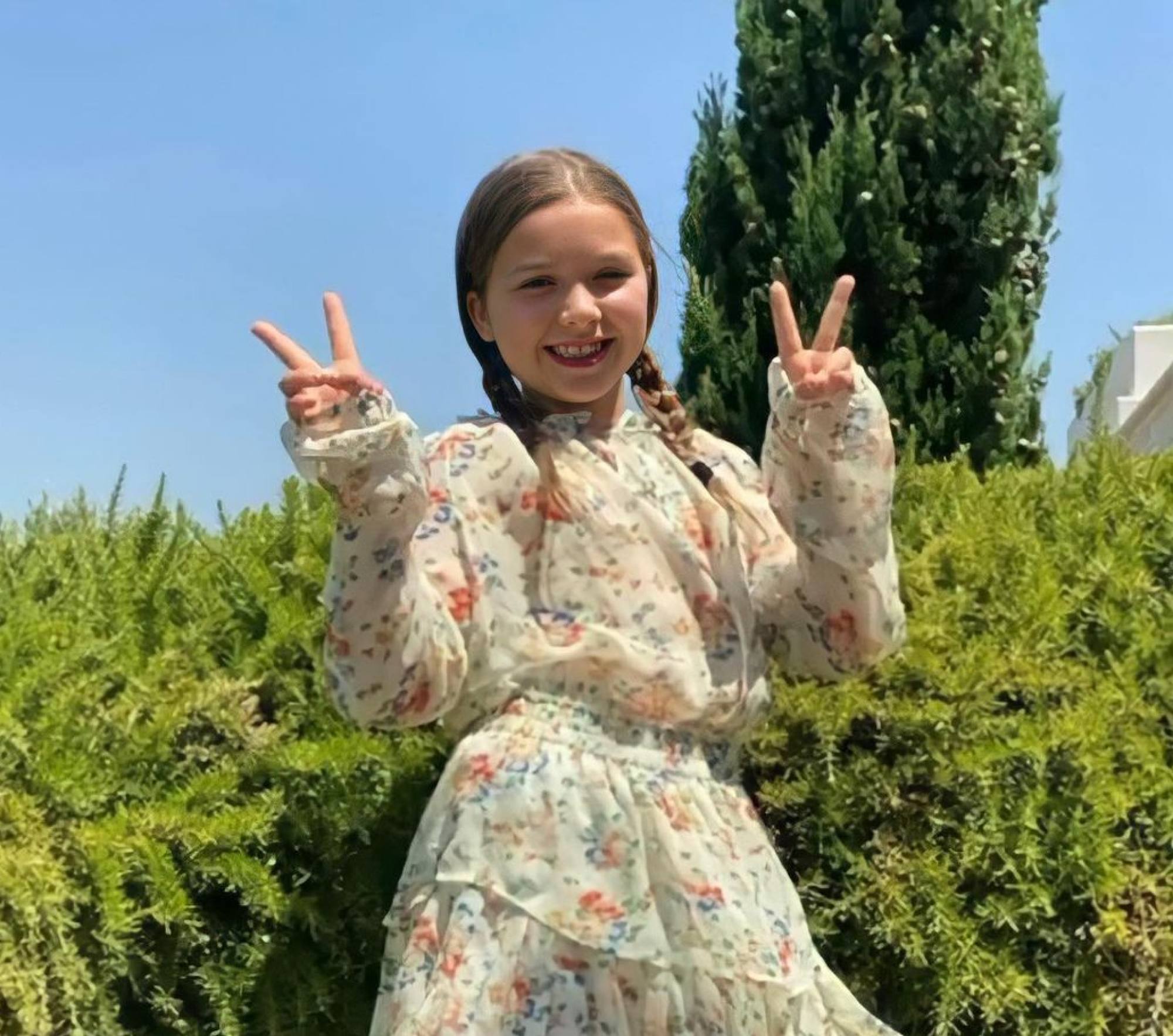 Both girls have uncommon names. Harper's name was inspired by mum Victoria's favourite book, To Kill a Mockingbird, according to a 2011 Facebook post from dad David. Her middle name, besides being her dad's football jersey number, holds another special meaning. "The main reason behind Seven was it symbolises spiritual perfection – the seven wonders of the world, the seven colours of the rainbow – and in many cultures it is a lucky number," David wrote.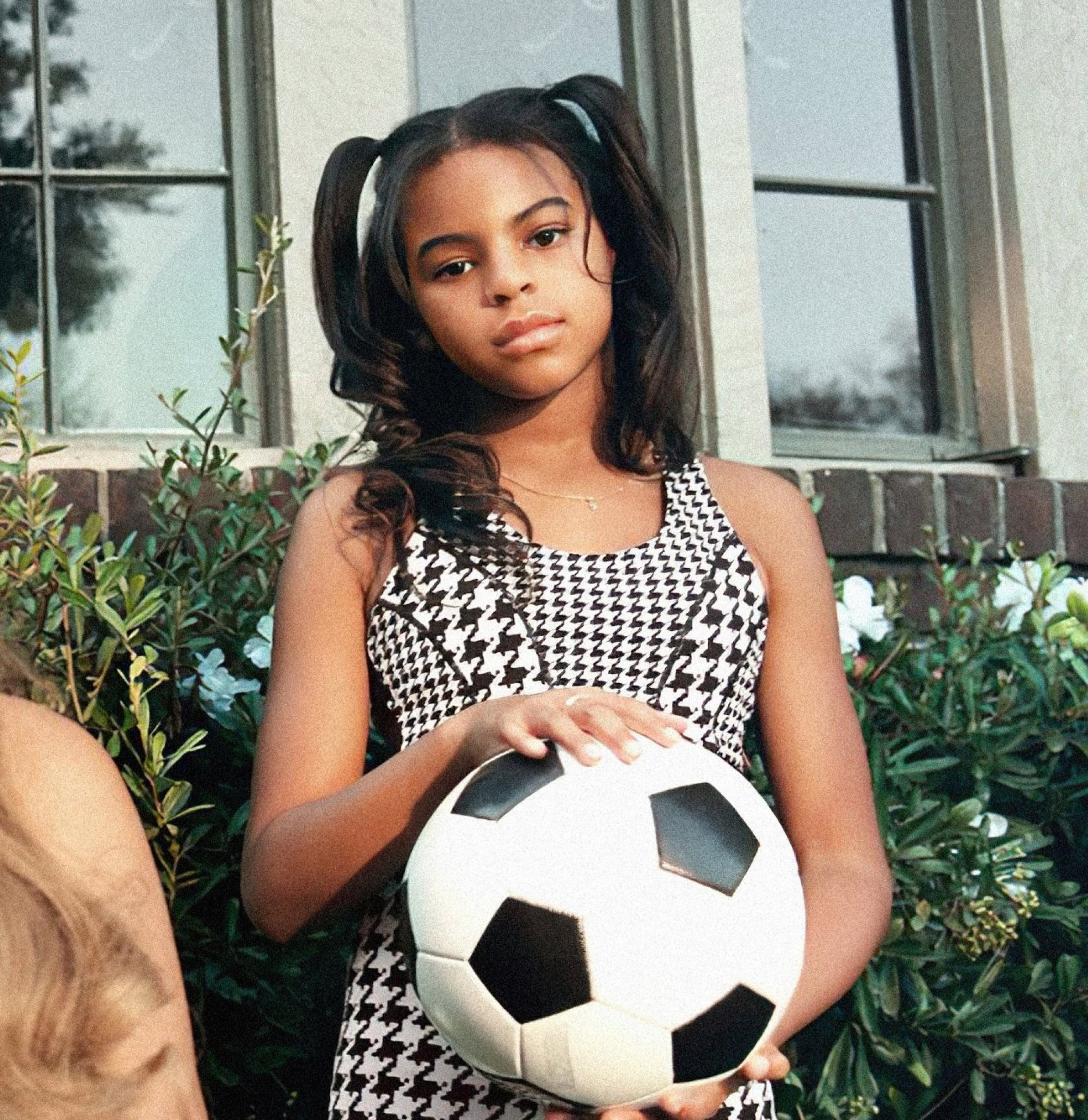 Just like the young Beckham, Blue Ivy also has an intriguing name. In 2012,
Queen Bey
posted an excerpt from author Rebecca Solnit's 2005 novel
A Field Guide to Getting Lost
on Tumblr, giving hints to fans about the inspiration behind her daughter's name: "The world is blue at its edges and in its depths. This blue is the light that got lost. Light at the end blue end of the spectrum does not travel the whole distance from the sun to us."
Following in their mums' famous footsteps?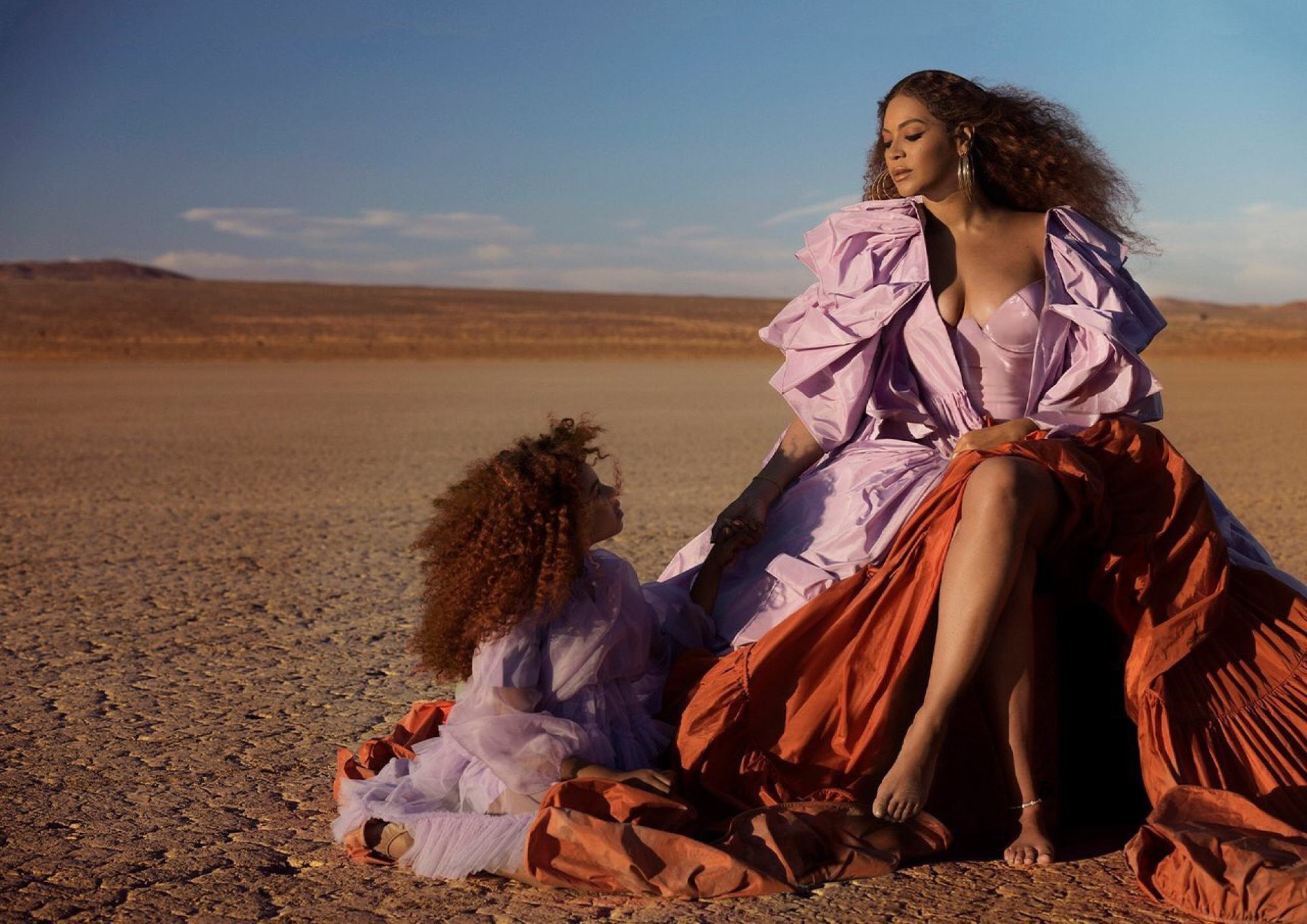 We still don't know yet whether these two will follow in their famous parents' footsteps, but we do know that there's plenty of talent in the family to look up to for advice: from the Beckhams' athletics, fashion and music, to the Carters'
entrepreneurial spirit
and chart-topping hits.
In 2019, Blue Ivy made a special appearance singing Lift Every Voice and Sing in her mother's "Homecoming: The Live Album". Later, she also sang alongside her mum for The Lion King's OST in Brown Skin Girl with the official music video released in 2020.
And let's not forget that Blue Ivy became the youngest person ever to be featured in a Billboard-charting song thanks to her dad's Glory in 2016.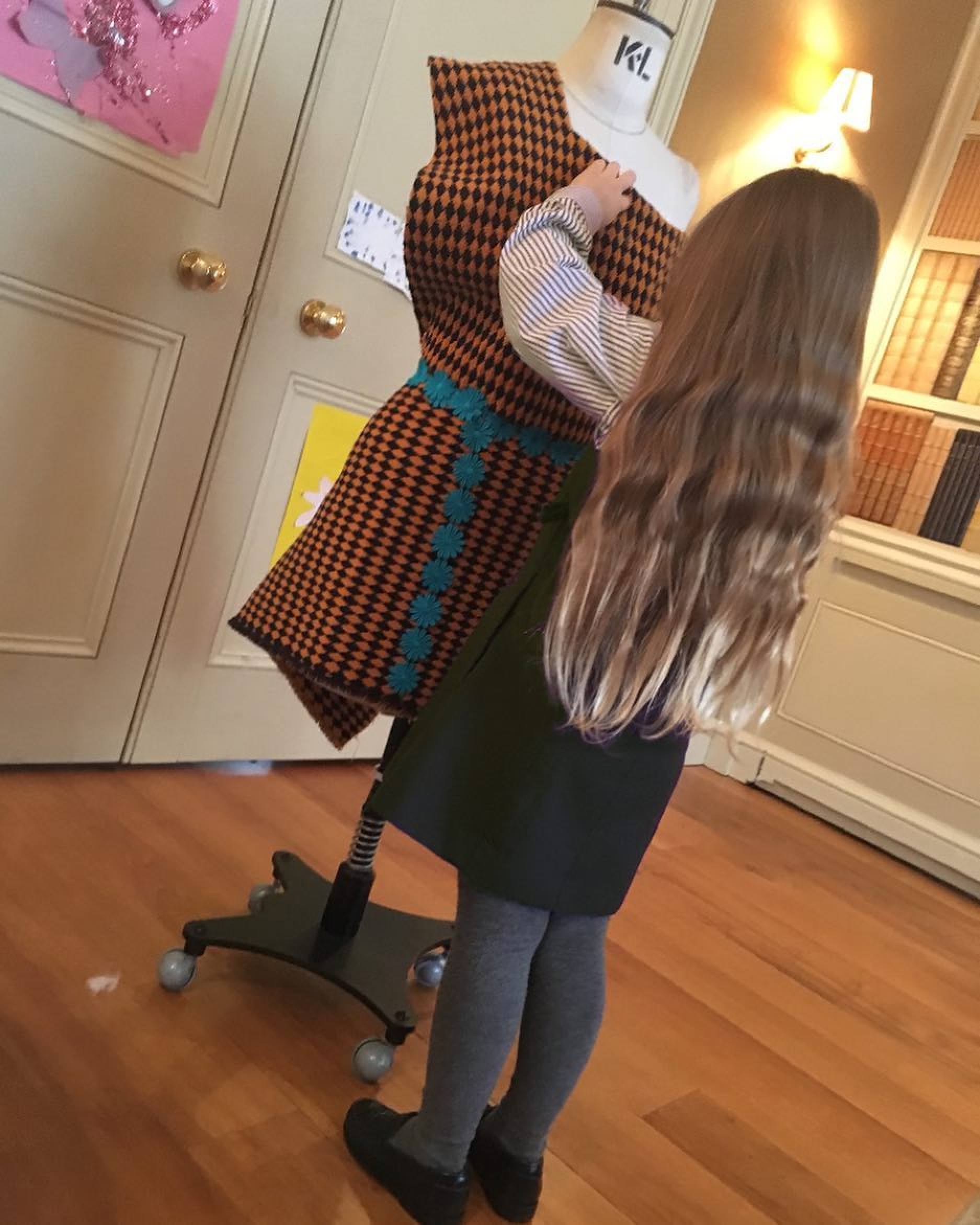 Meanwhile, Harper has already shown her knack for fashion,
like her mum
, from an early age – she's even been spotted helping mum Victoria drape some clothing on a mannequin.
Will Harper try her luck at singing like Blue Ivy did? And will Beyoncé's first daughter get into fashion design like she did? Only time will tell …
Daddy's little princesses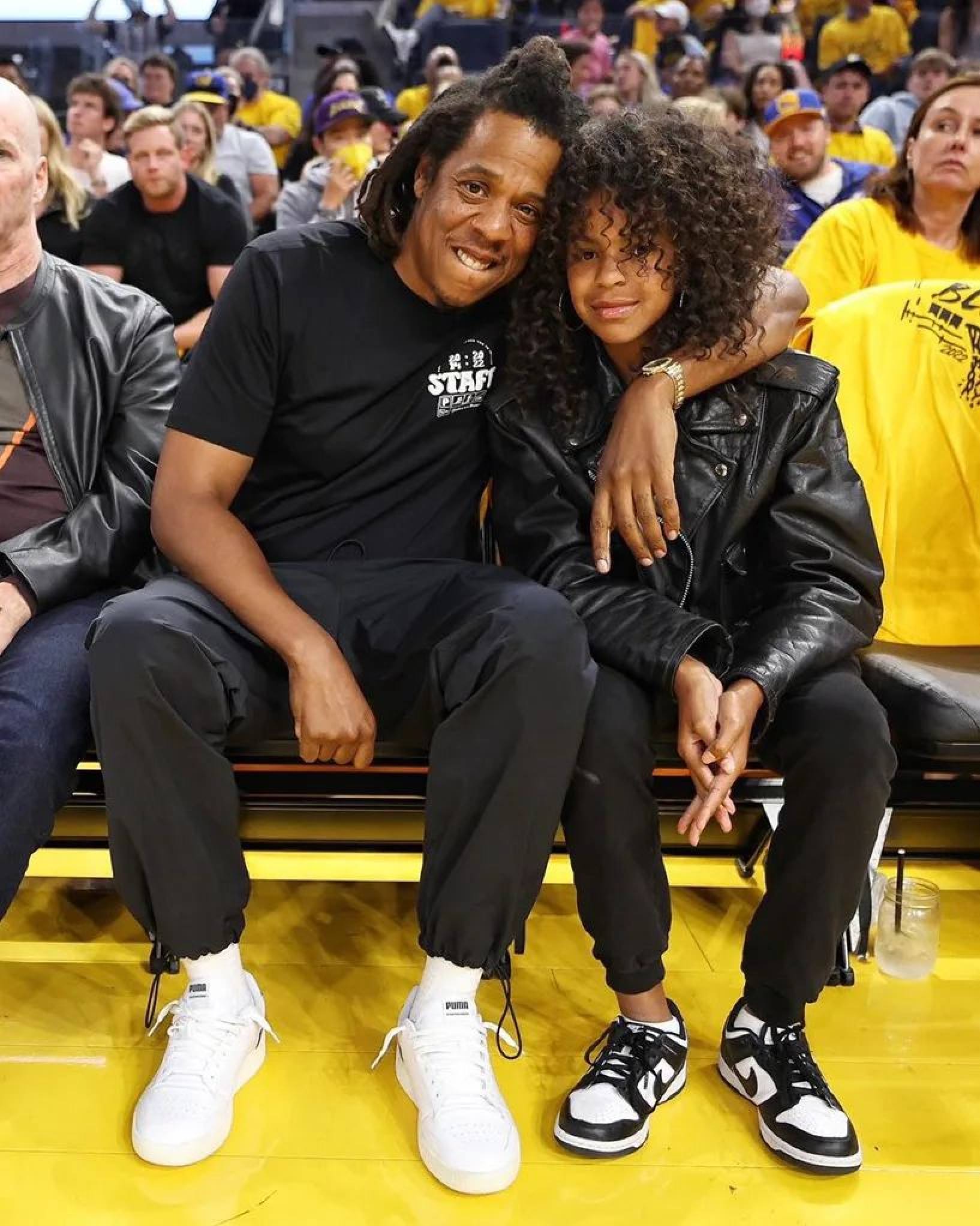 Another common denominator these two share is being the ultimate daddy's princesses to their illustrious fathers.
Recently, the two 10-year-olds made news for their daddy-daughter days out. Jay-Z took his sweet daughter to watch game five of the 2022 NBA Finals in San Francisco. The two donned matching black-on-black outfits and Blue Ivy was seen flaunting those gorgeous curls that remind us of young Queen Bey.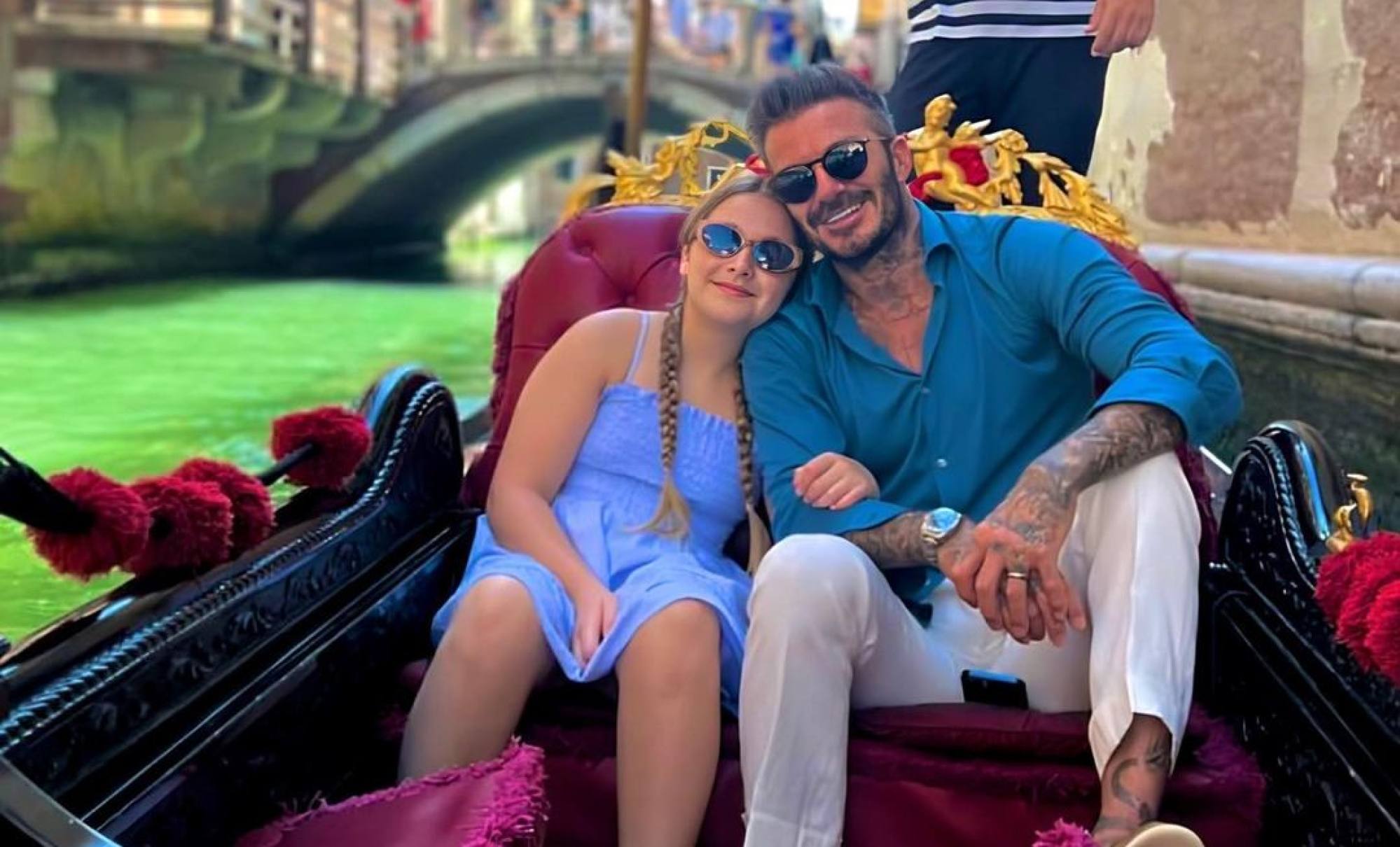 Meanwhile, on a Venice family holiday, dad David was seen out and about with Harper on a canal boat ride. Earlier that week, the father-daughter duo also attended the Riva event at the Fenice theatre together that welcomed tons of love from fans worldwide.
A-list childhood and young style icons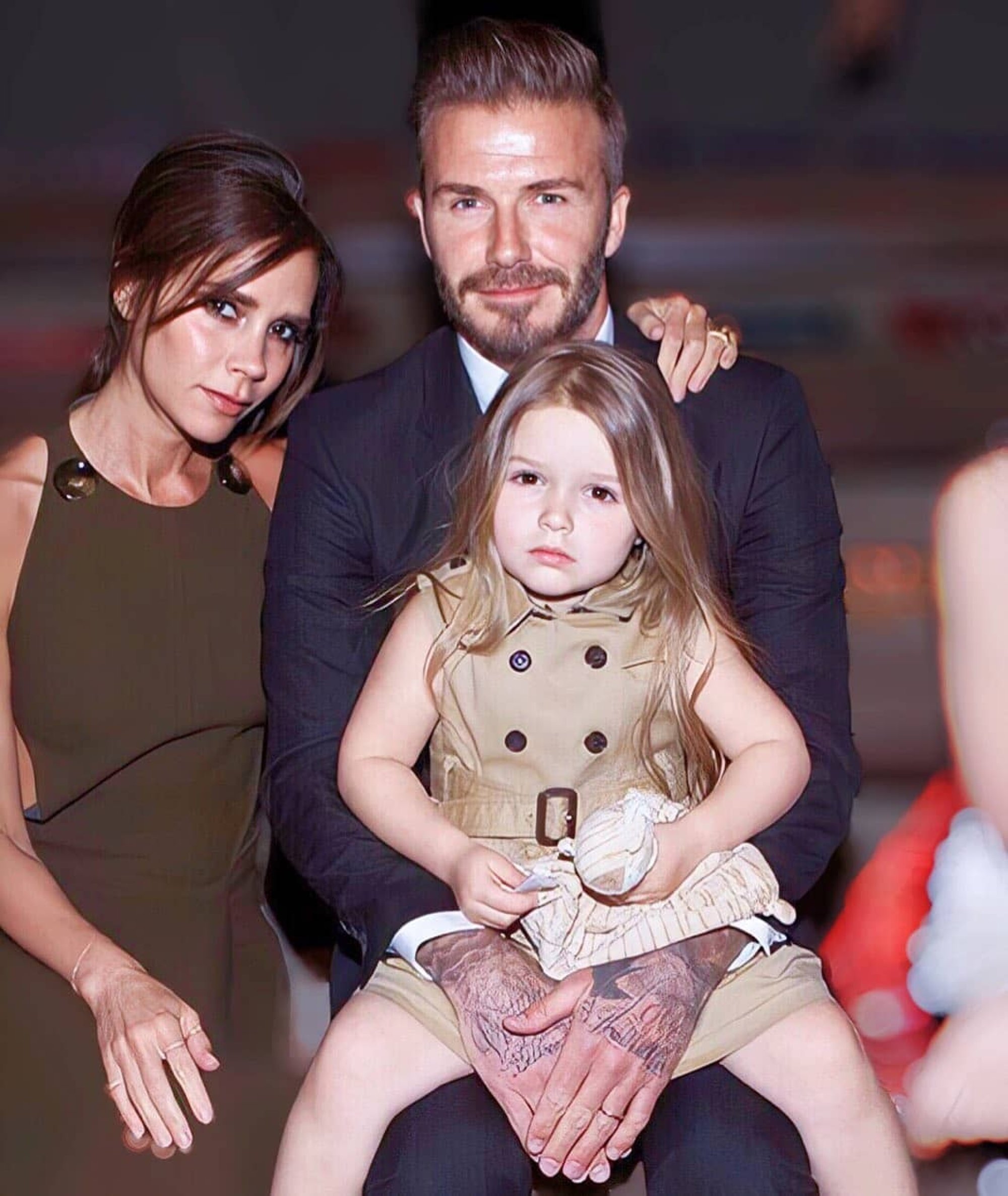 From attending red carpet events and jet-setting for exotic holidays to living inside
million-dollar mega mansions
, Blue Ivy and Harper are among the few kids in the world who have experienced the most OTT childhoods.
So it's only natural that they are both style icons too. Harper is often spotted donning luxurious brands and was dubbed as the most stylish baby even before she could walk.
She's stolen the show with her Gucci loafers and Burberry outfits – and has of course flaunted her mum's eponymous fashion label too. According to Hello!, Victoria has even saved her US$100,000 Vera Wang wedding dress from 1999 for Harper to wear when it's her special day.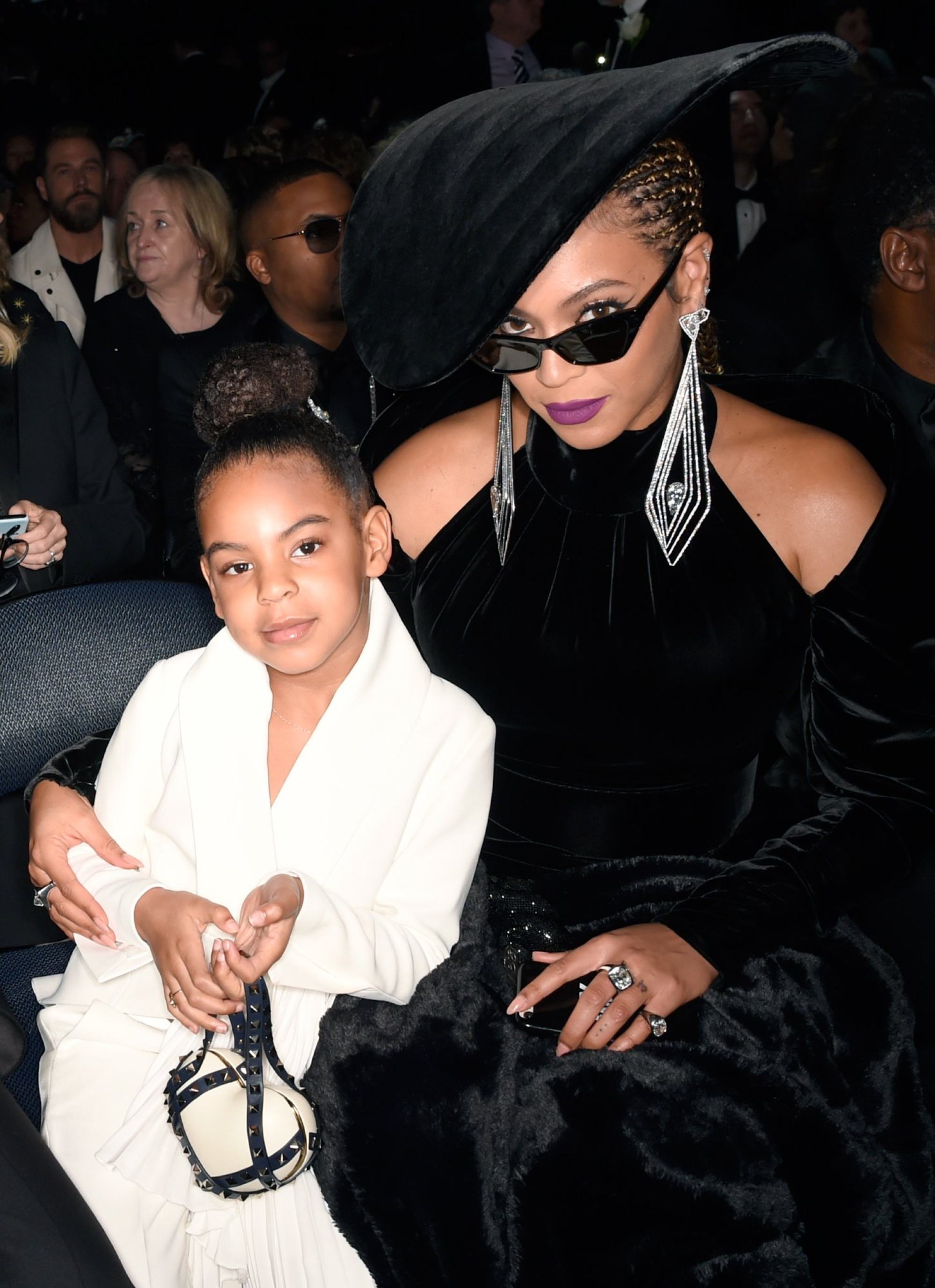 However, the same can be said about the Blue Ivy, whose red carpet appearances have also turned heads. Remember the time she won the internet during the 2018 Grammy Awards as she donned a long white suit and Valentino Garavani bag? She also told mum Beyoncé and dad Jay-Z to stop clapping at one point and "calm down" in true girl boss style.
She also dazzled as she attended the The Lion King premiere in 2019 wearing an Alexander McQueen ensemble.
But her proud mama also dresses her daughter in her label, Ivy Park. Blue Ivy recently flaunted mum's collection as she paired her black tee with a leather motorcycle jacket, black joggers, tiny sunglasses and Nike Kids dunk trainers at the aforementioned NBA game.
Their massive, massive wealth …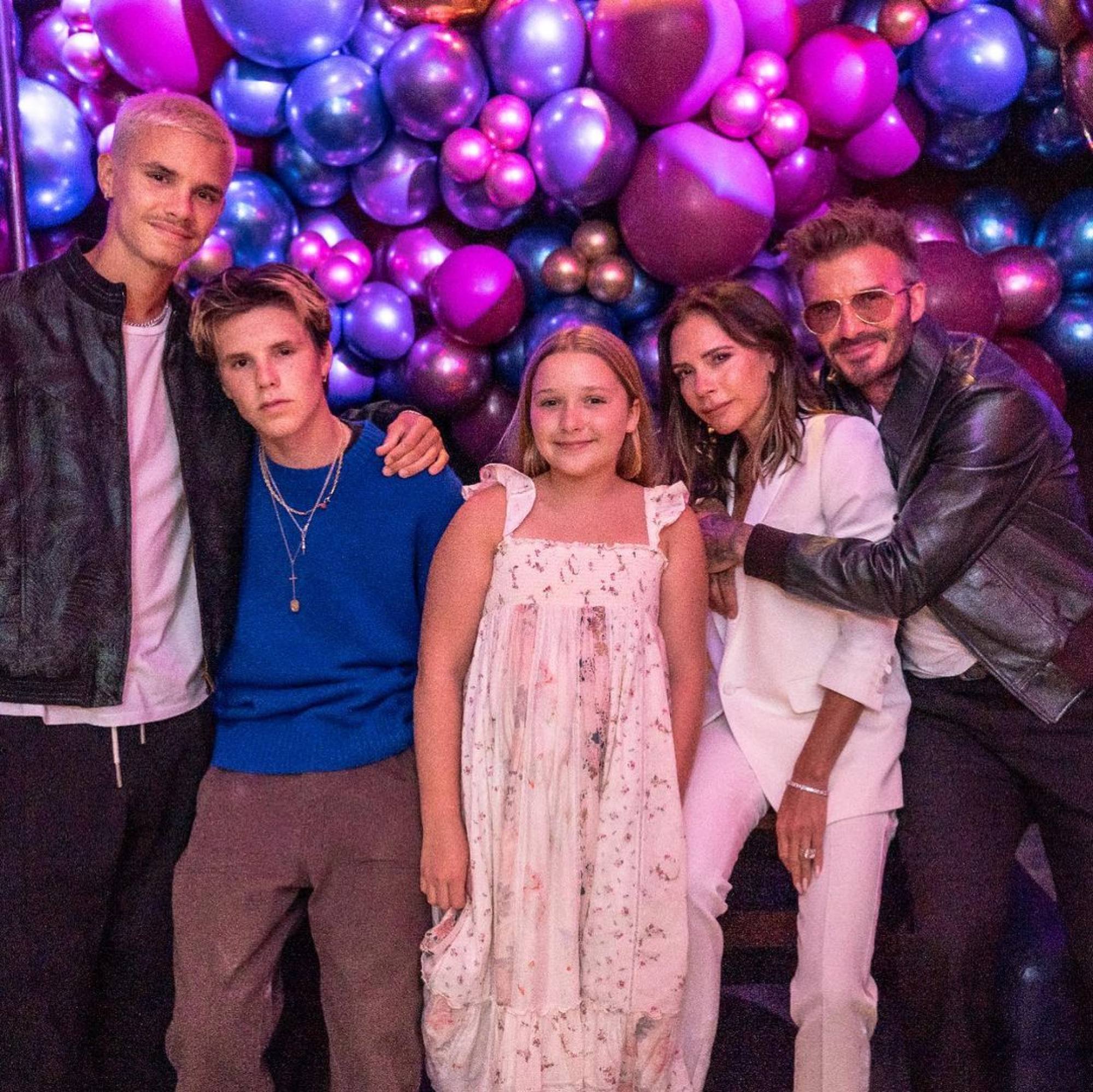 Probably the least surprising thing these two kids have in common is their massive inheritance.
David and Victoria's total fortune is reported to be about US$450 million, per Celebrity Net Worth.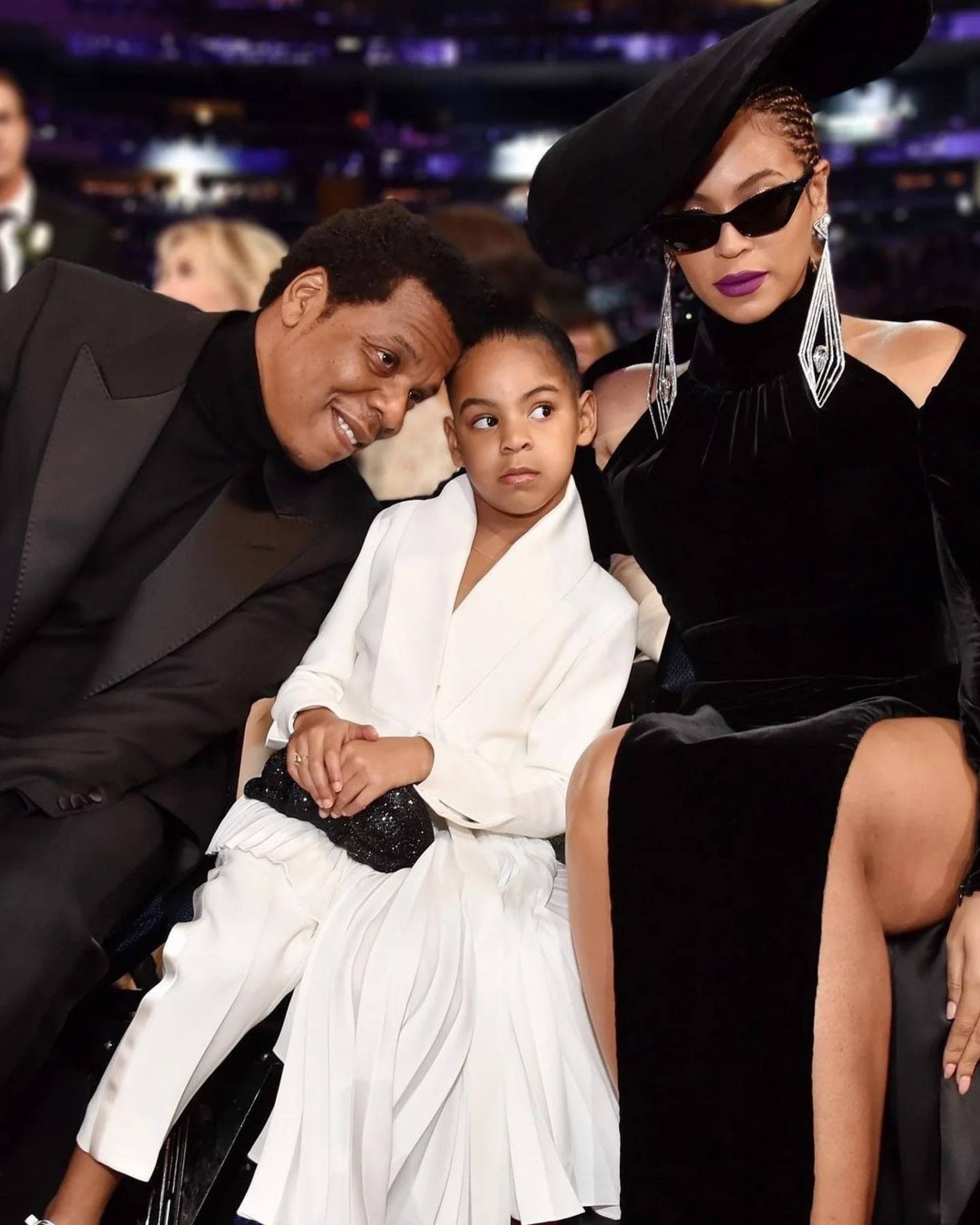 Meanwhile, music royals Jay-Z and Beyoncé have a much larger total net worth. As reported by Cosmopolitan this year, their total wealth is valued at a whopping US$1.8 billion thanks to their empire made of music, fashion, investments and other lucrative endeavours.
If that's not mind-boggling enough, it's also been reported that
Blue Ivy Carter's own net worth
is valued at US$500 million thanks to her music credits, audiobook and album royalties. While Jay-Z and Beyoncé are likely to pass on their enormous wealth to their three children (including
twins Rumi and Sir Carter
), they have started off Blue Ivy to create her own wealth without having to give her a cent.

They could follow in their parents' footsteps: Blue Ivy sang on Beyoncé's 'Homecoming: The Live Album', The Lion King's OST and Jay-Z's song Glory, which charted on Billboard
Harper is a fashion icon like her mum, wearing Burberry and Gucci as a toddler, while Blue Ivy has worn Ivy Park for an NBA game – they're also both set to inherit millions