Meet Muhammad Ali's grandson, Biaggio Ali Walsh: unlike the boxing legend, the American footballer debuted with his first MMA match this month, and once modelled for Versace with Irina Shayk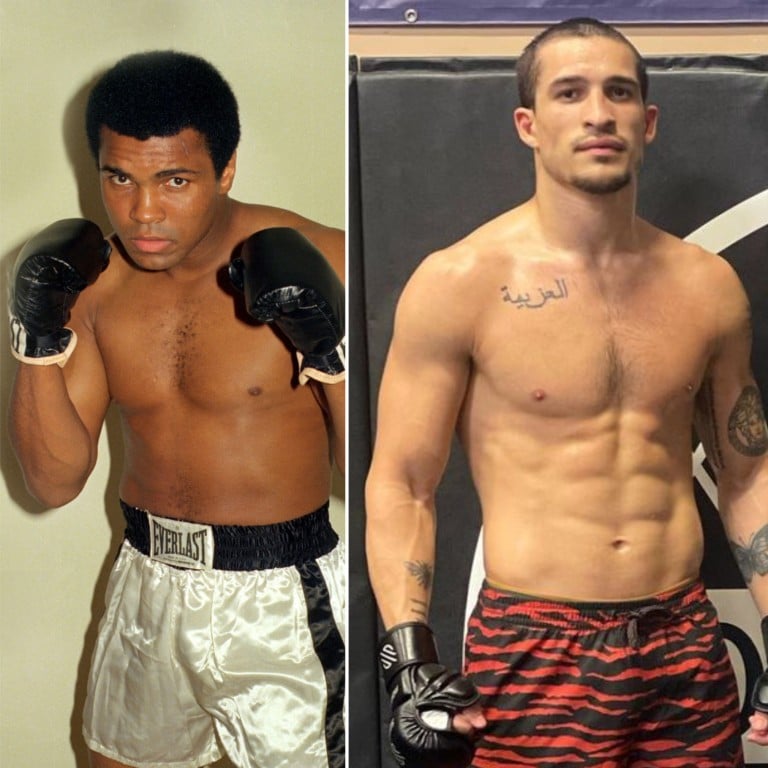 When you're related to one of the greatest boxing legends of all time, it's perhaps inevitable that sporting prowess will be one of your defining characteristics. And so it is with Biaggio Ali Walsh, grandson of the late Muhammad Ali, whose athletic career to date has already included American football, snowboarding and
MMA
.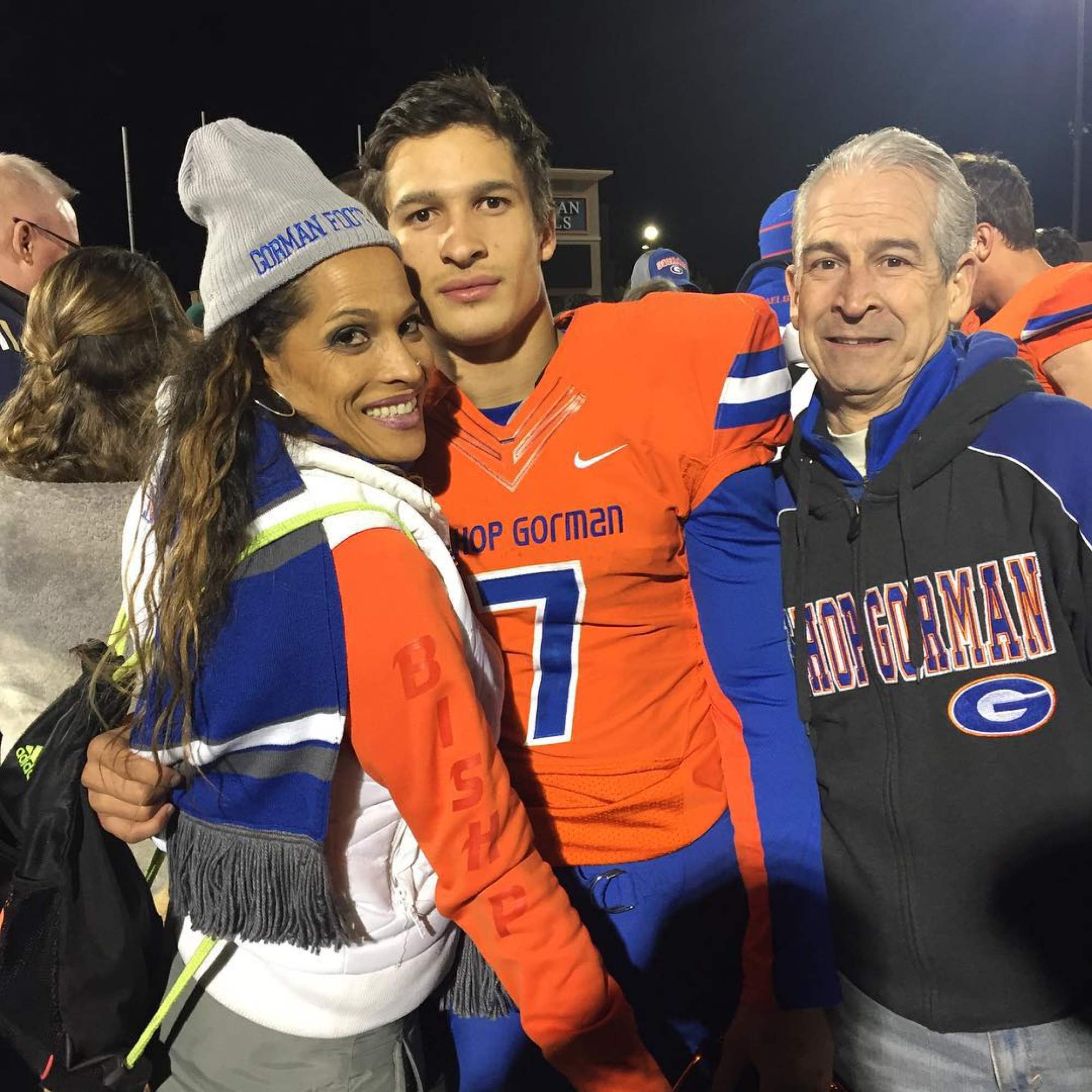 Unlike his younger brother Nico Ali Walsh, 23-year-old Biaggio didn't get into combat sports right away, instead starting out as a running back in American football at his senior school in Nevada.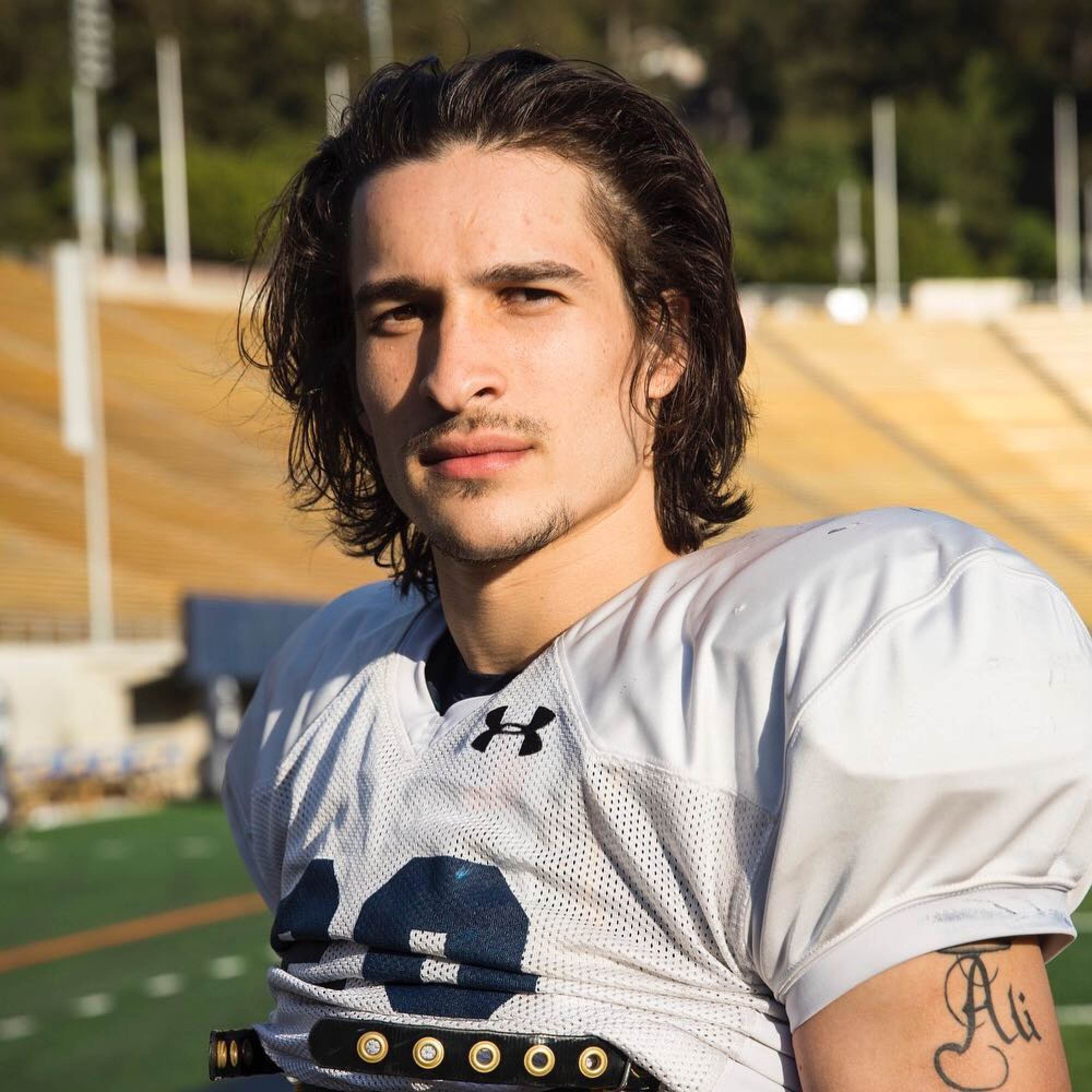 Not long after, Biaggio signed with UC Berkeley's California Golden Bears football team and played for them between 2018 to 2019. In late 2019, he switched teams to join the UNLV Rebels (University of Las Vegas), and stayed there until 2020.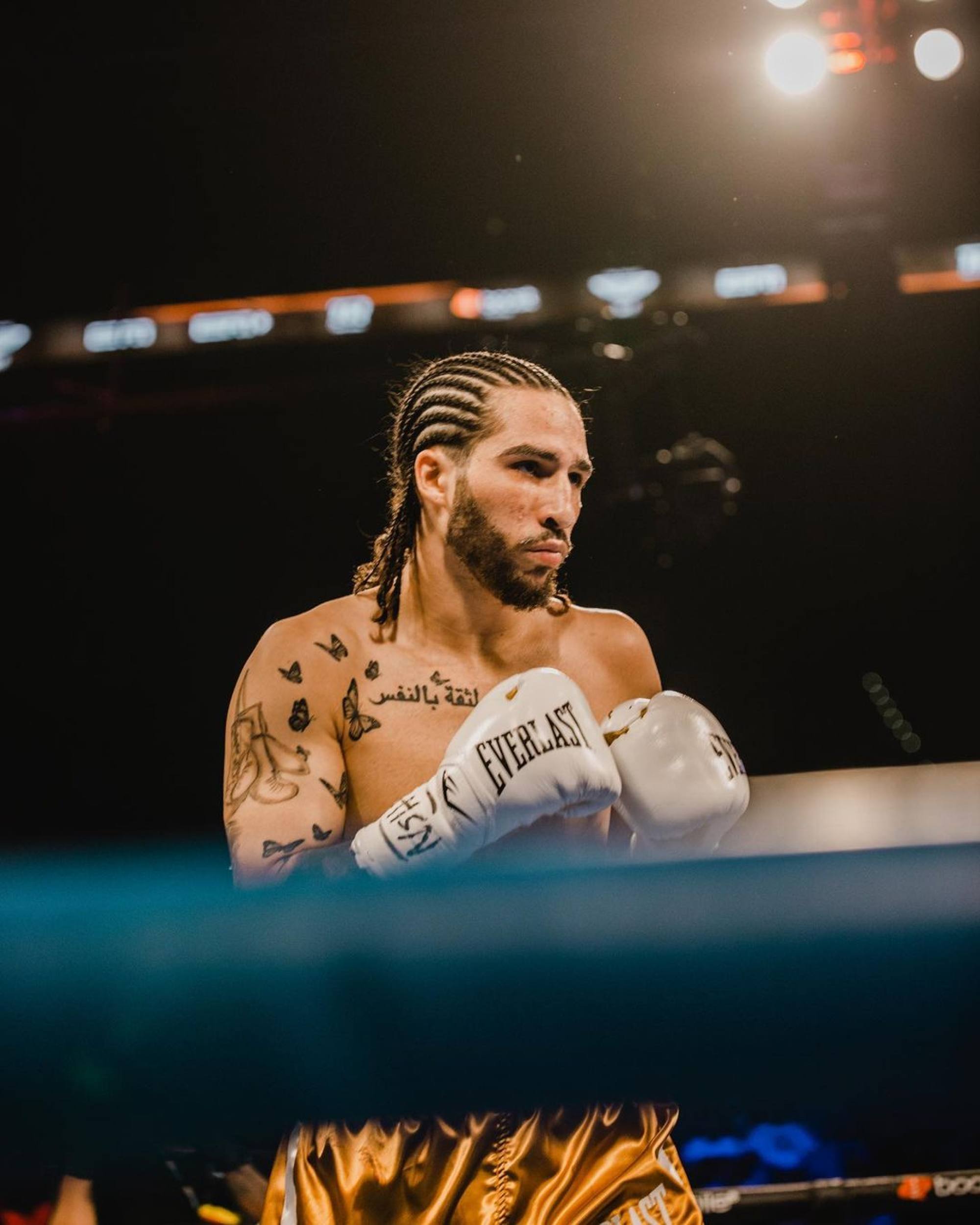 Meanwhile his brother Nico was training hard to become a professional middleweight boxer and is already excelling. So far he has an undefeated record of 5-0 with three knockouts.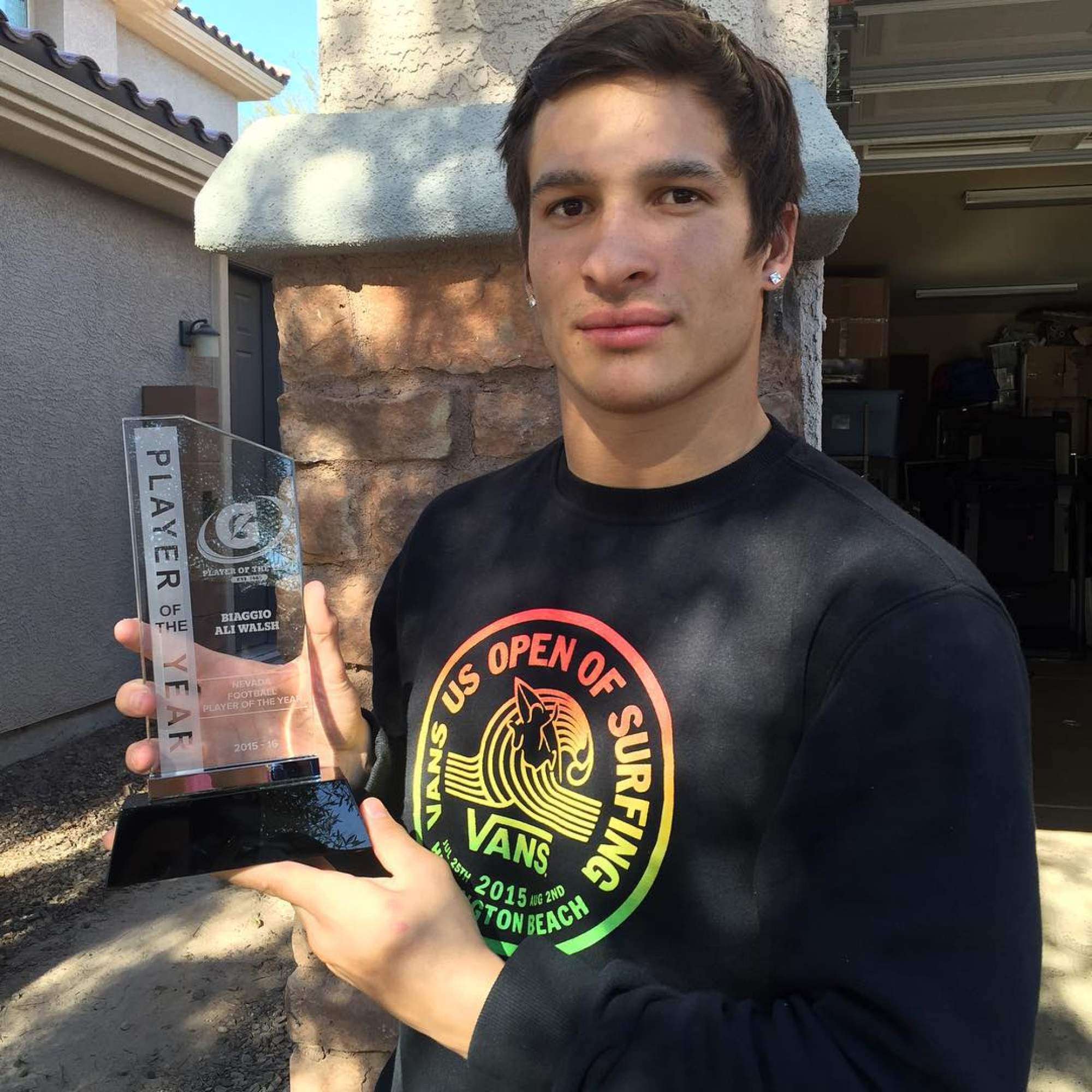 American football isn't the only sport that Biaggio has excelled in, however. His earliest Instagram post shows him snowboarding, and while there is little to show that he's also a keen surfer, his mum posted a photo of him wearing a Vans US Open of Surfing top, so we wouldn't be surprised if he was good at that too.
Not just a talented sportsperson, Biaggio also signed to Wilhelmina Models in 2016. The New York-based talent agency is reported to also have represented the likes of Demi Lovato and
Nick Jonas
, to name a few.
Then in October 2020 his mother – author, speaker and actress Rasheda Ali – announced that her son was working with Next Models.
Biaggio's affiliation with the famous modelling agency can still be seen on his Instagram profile.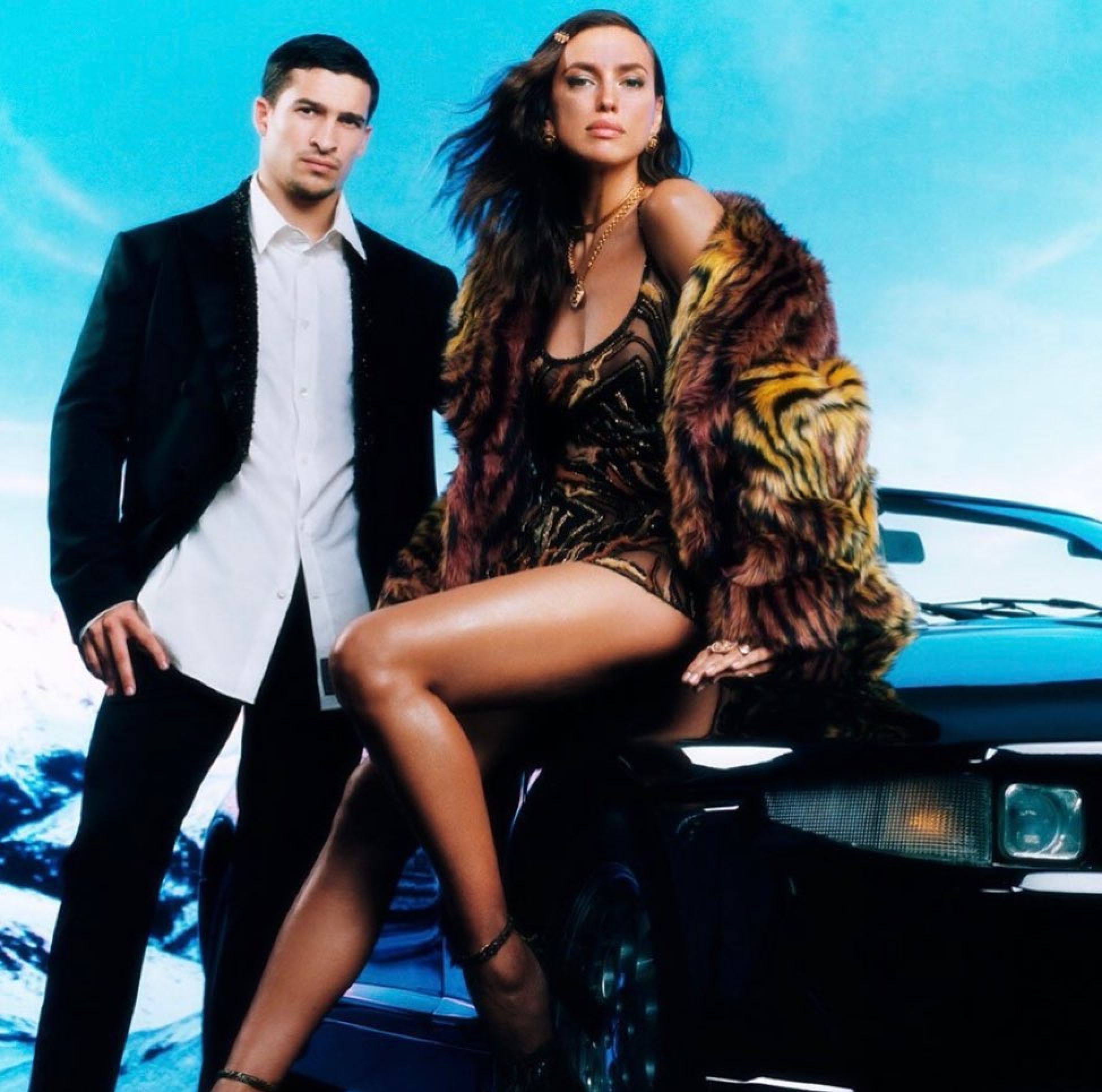 Under Next Models, he joined Versace's holiday campaign in 2020, where he was photographed alongside
Irina Shayk
.
Biaggio also appeared on the cover of L'Officiel Hommes Poland in 2019.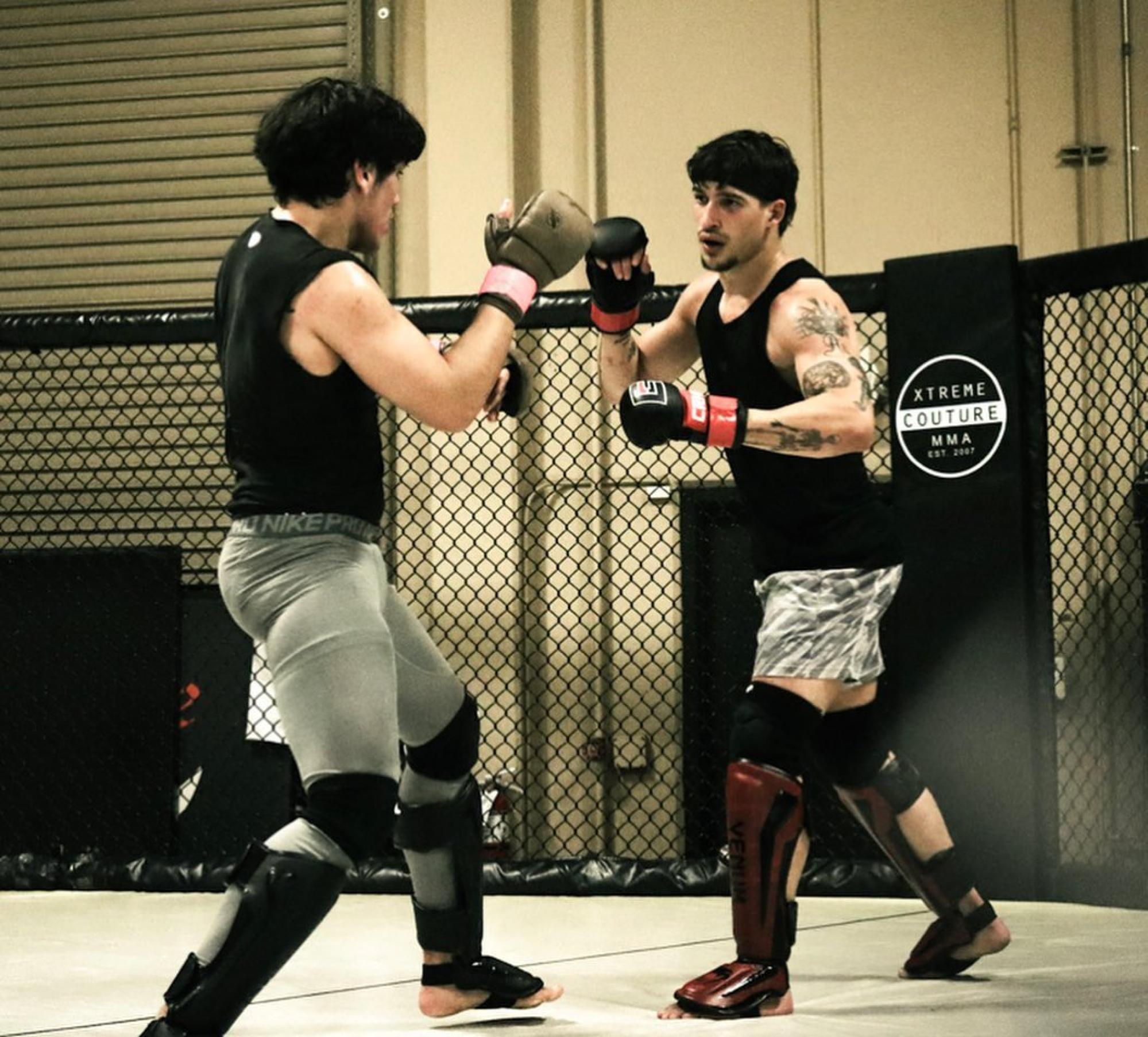 Both modelling and football seem to be behind him, though, as he's seemed to shift his focus to MMA.
One might think that he would have also got into boxing, just like his grandfather Muhammad and his brother Nico. But Biaggio explained to BroBible why he chose MMA instead. "Growing up, I was always a fan of martial arts and boxing. The beginning of high school I really started to like MMA just because of the different aspects of fighting. You know, the wrestler vs the boxer, the boxer vs the karate guy, karate guy vs judo guy – I really like the idea of a mixture of tools to use in a fight. So, I just fell in love with that idea so, I chose MMA."
According to the interview, he started training by himself during the pandemic in 2020. Now, he trains at Xtreme Couture in Las Vegas. He made his official MMA debut in June of this year on Fusion Fight League's Rumble Under the Rims, but lost to his opponent, Devin Rothwell, in the second round.
Even though didn't win, he seems to be very optimistic. His latest post on Instagram had the caption, "Growth is the only thing I'm focused on."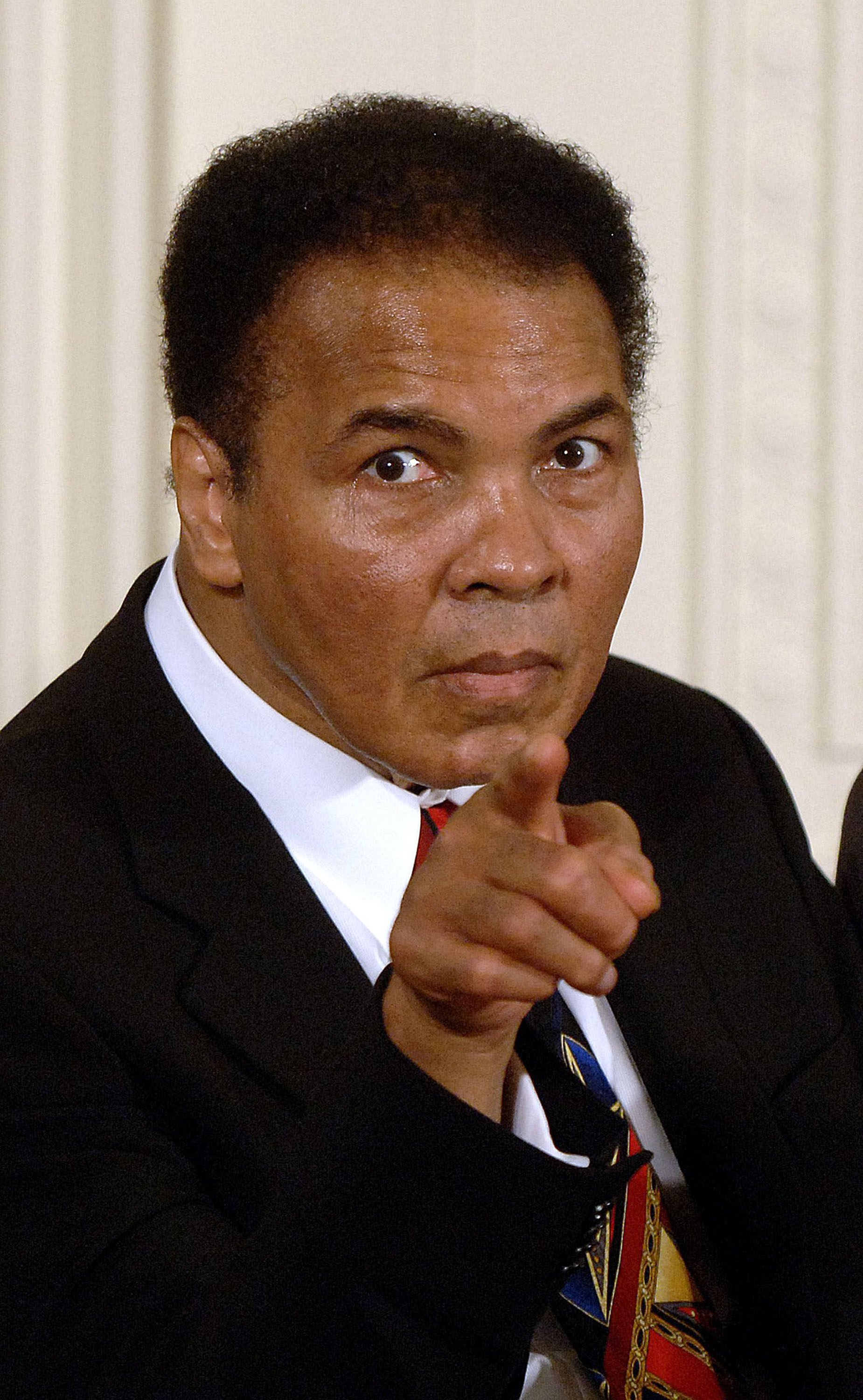 This certainly reflects a valuable lesson that he learned from his grandfather. Muhammad inspired him with this quote, "Don't quit. Suffer now and live the rest of your life as a champion." Biaggio even has it tattooed on his bicep.

The 23-year-old didn't get into boxing like his famous late grandad and brother, Nico Ali Walsh, but instead 'fell in love' with MMA, making his debut this June
He's also a model, signing with Demi Lovato and Nick Jonas' agency Wilhelmina Models, before his mum Rasheda Ali confirmed his move to Next Models on Instagram