10 celebrity dads with mirror-image sons following in their footsteps: Will and Jaden Smith, Princes Charles and William, plus Tom and Colin Hanks all show star power runs in the genes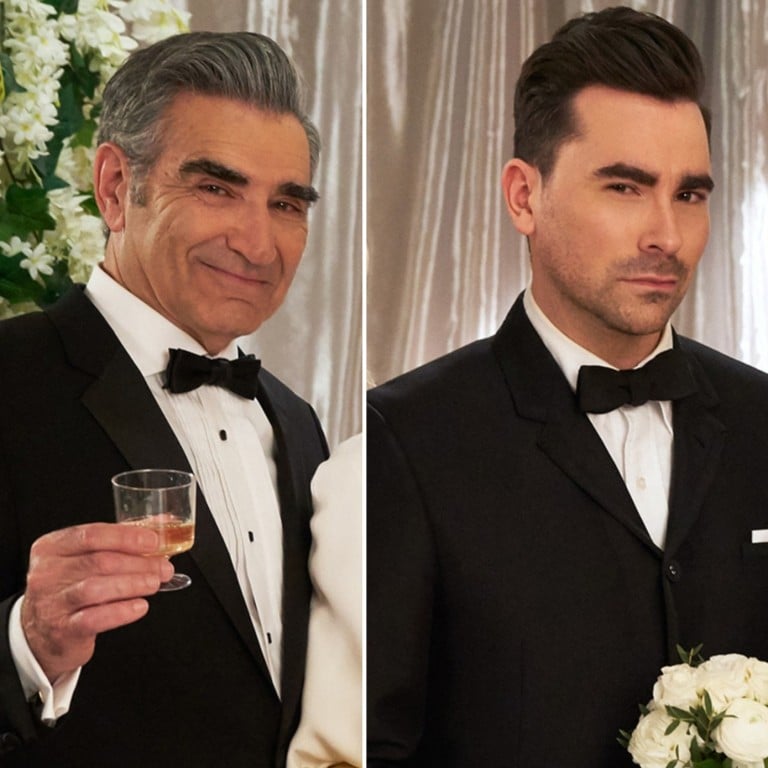 We all know fame often runs in the family, but sometimes it's more than just that – thanks to genetics, kids can sometimes become doppelgängers of their parents. We've seen mother-daughter duos who have uncanny resemblances,
like Reese Witherspoon and Ava Phillippe
, and Cindy Crawford and Kaia Gerber, but how many father-son lookalikes do you know of?
Well,
Jude Law and his son, Rafferty
, for one. Here are 10 more cases of famous fathers and their mirror-image sons that will make you do a double take.
Tom and Colin Hanks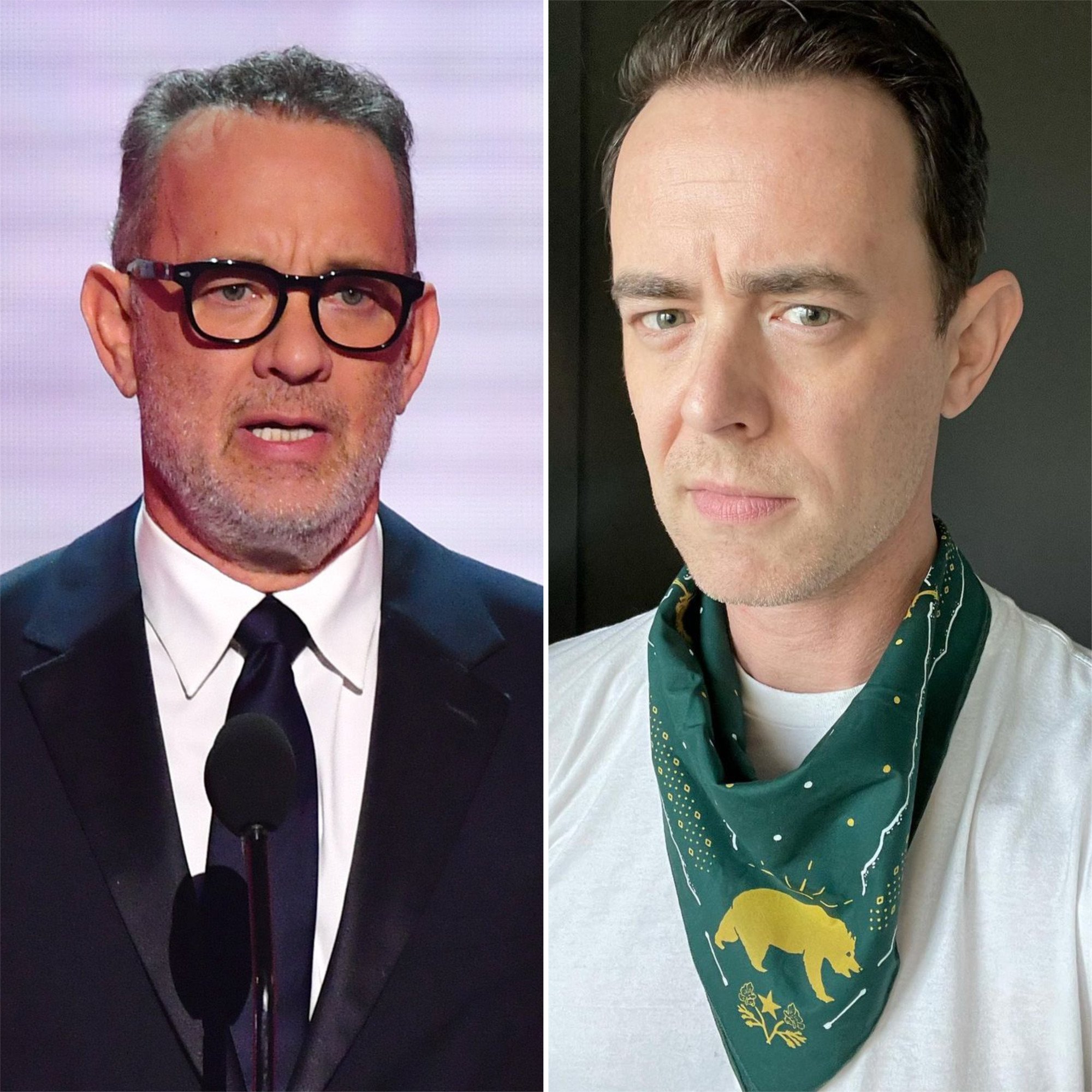 From his performance in Forrest Gump, to his voice role in the Toy Story franchise, to impressions of public figures like Walt Disney, Tom Hanks, 65, has become a national treasure. While he usually graces the big screen, his eldest son, Colin, 44, who has followed in his footsteps, can be seen on both the small and big screens.
Colin has starred in the TV shows Dexter, Fargo and American Crime Story as well as the films King Kong, The House Bunny and the Jumanji reboot.
The nearly identical father and son shared the screen in The Great Buck Howard, where Tom played Colin's character's father. Colin even played Fred Rogers in an episode of Drunk History before Tom famously did in A Beautiful Day in the Neighborhood.
"Oh, did someone else get cast in a rival Mr Rogers project? I would hate to be them right now," Colin jokingly tweeted in 2018.
Billie Joe and Joey Armstrong, and Jakob Danger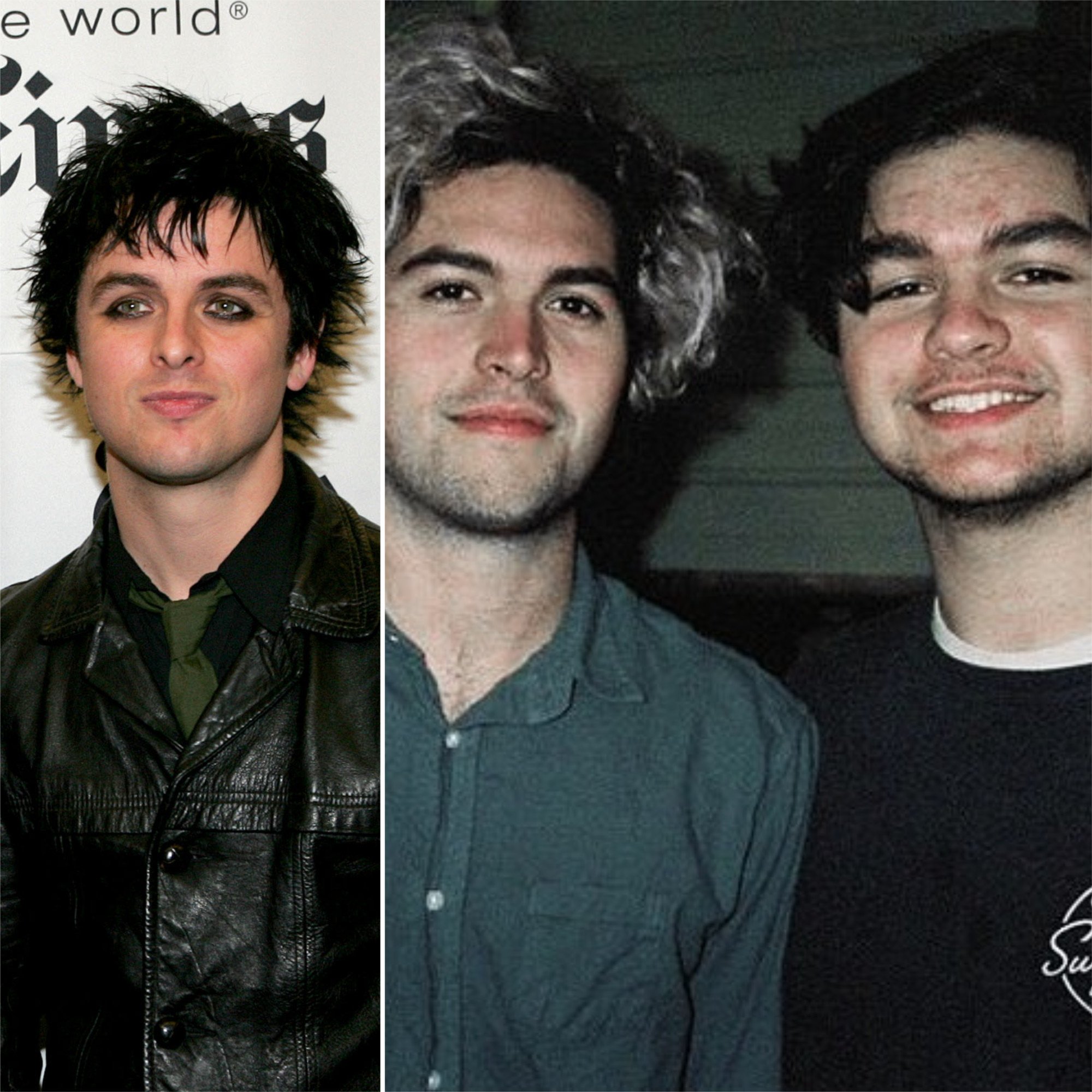 The Green Day frontman has been going strong as a prominent and influential singer and musician for over 30 years. Billie Joe Armstrong, 50, has a knack for creating timeless punk rock and pop-rock music, a skill trickled down to his two sons.
His younger son, who goes by the stage name Jakob Danger, is 23 and followed in his father's footsteps. He is a singer-songwriter and guitarist both as a solo artist and for his punk band Mt. Eddy, which formed in 2015.
The American Idiot singer's older son Joey Armstrong, 27, is also a singer and has been the drummer for the alternative rock brand Swmrs since 2004, though the band's status is unclear at the moment.
Denzel and John David Washington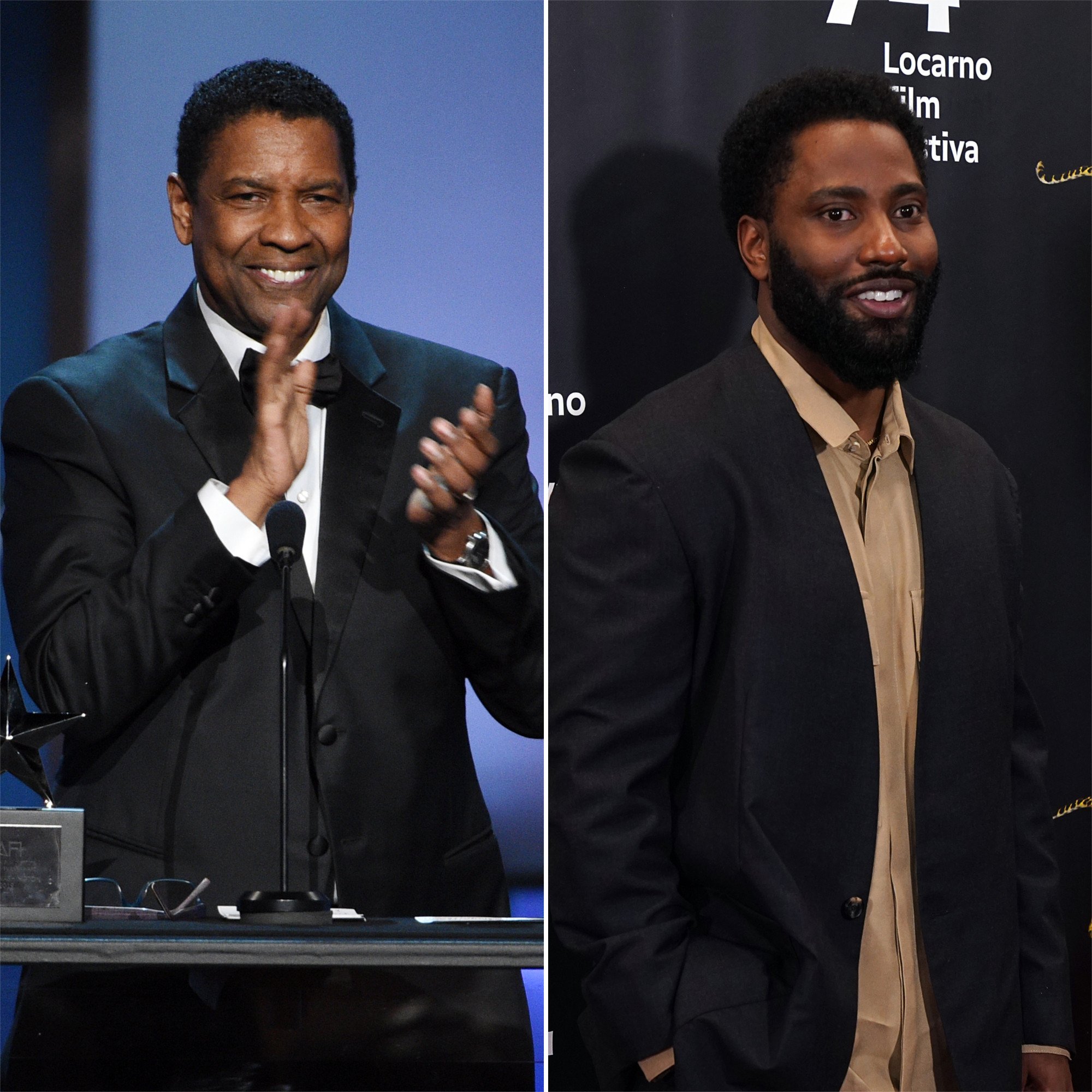 Denzel Washington, 67, is Hollywood royalty, playing major roles in blockbuster films like Remember the Titans, Training Day and The Equalizer. He's had a long, successful career and his shoes may seem difficult to step into, but his son John David Washington, 37, is on his way.
John David's first minor acting credit was as a student in Spike Lee's 1992 film Malcolm X, which his father starred in as the real-life revolutionary.
He then pursued a career as a professional NFL player, before seriously transitioning to acting and starring in the football comedy Ballers. Within the last few years, he's made a name for himself with films like BlacKkKlansman, Tenet and Malcolm & Marie.
Prince Charles and Prince William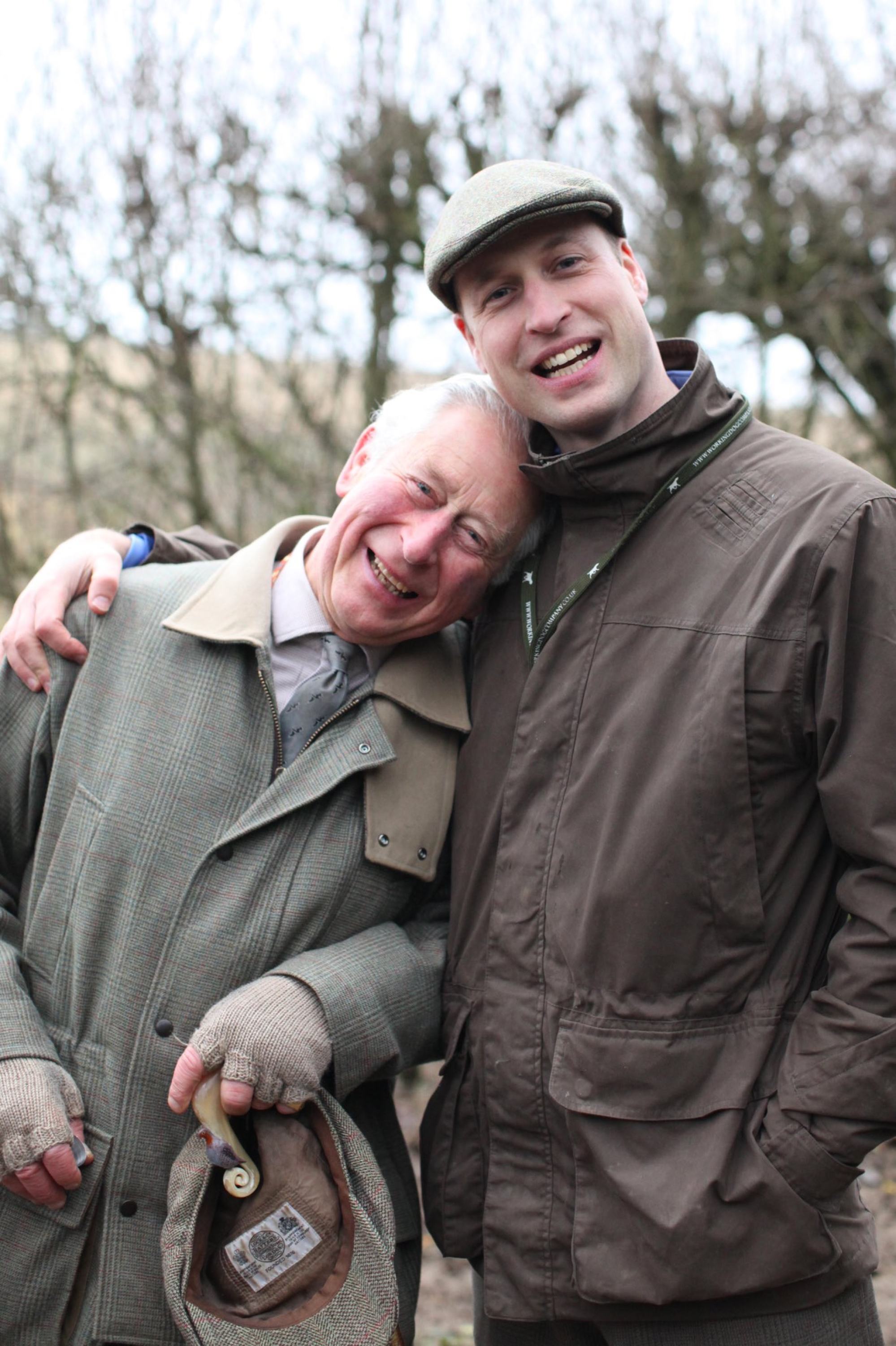 Charles, the Prince of Wales, 73, has been serving the British monarchy for decades under his parents, Queen Elizabeth and the late Prince Philip. Charles is the next in line
to serve as the King of England
and his eldest son, William, the Duke of Cambridge, 40, is a working royal who is set to become king afterwards.
Although they have a height difference, with William standing 13cm (five inches) taller than his father, and different public personas, they look very similar, especially when Charles was younger.
Sean, aka Diddy, and Christian 'King' Combs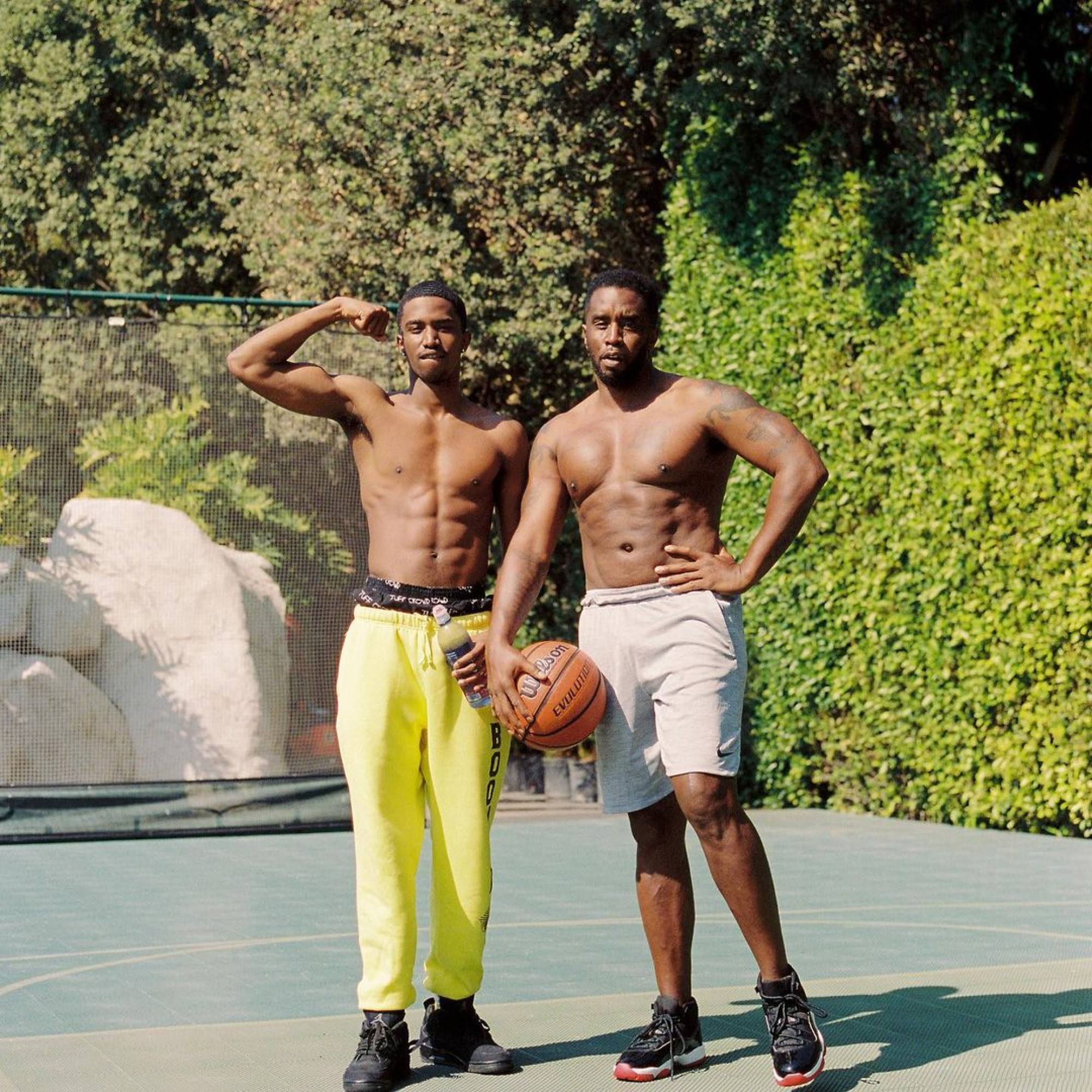 Diddy, 52,
is a powerhouse rapper
, record executive and TV producer. His larger-than-life personality and signature style has made him a household name over the last three decades.
His lookalike son Christian, 24, better known by his stage name King Combs, has also stepped into the music industry as a rapper. He signed to his father's record label, Bad Boy Entertainment, in 2016 and has since released several songs, EPs and an album.
"I definitely feel like I need to live up to this legacy," Christian told DailyMotion in 2018. "I feel like it's a different type of responsibility that I'm held to and I'm ready to take that."
Dan and Eugene Levy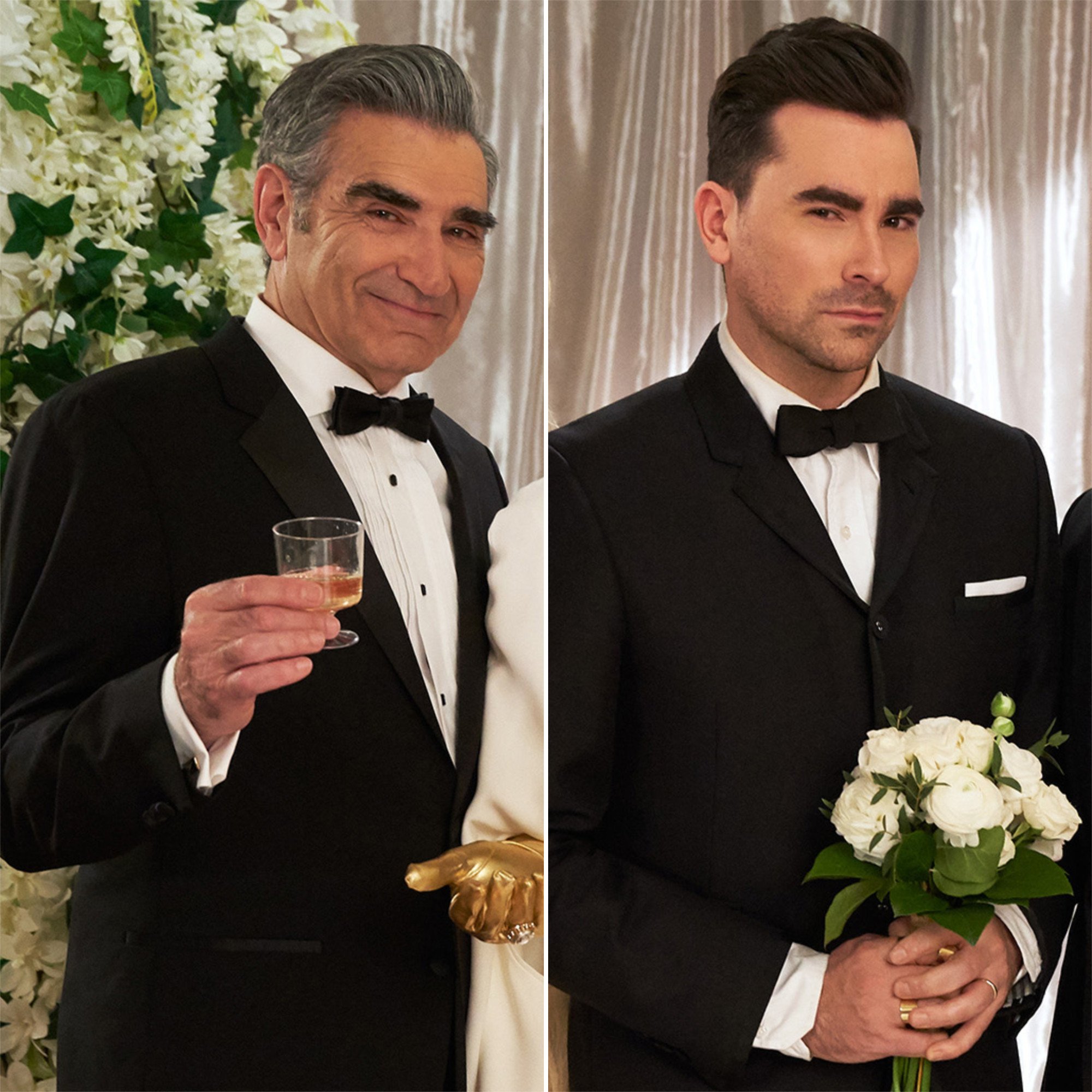 Eugene, 75, has put his comedic stamp on the TV and film industries for decades. Some of his most notable work includes the SCTV Channel series, Best in Show and American Pie.
But Eugene's biggest legacy is now perhaps the beloved sitcom Schitt's Creek, which he famously starred in and co-produced with his son, Dan, 38. Their real-life relationship and camaraderie is amplified in the show, as Eugene plays Johnny Rose, the father of Dan's character, David Rose.
"He's been doing a great job on the show, really fantastic. And it's fun watching him work. I'm really quite proud of this young lad here," Eugene told Access Live in 2018.
From their hair, to their signature bushy eyebrows, to their smiles, there's no denying that any other duo could've been more convincing as father and son.
Before
Schitt's Creek
, Dan had minor guest starring roles and hosted an MTV Canada show, but this family project was his big break. Since the show ended, he's starred in the LGBTQ+ holiday romcom
Happiest Season
and had a voice role in the
Netflix animated series Q-Force.
Will and Jaden Smith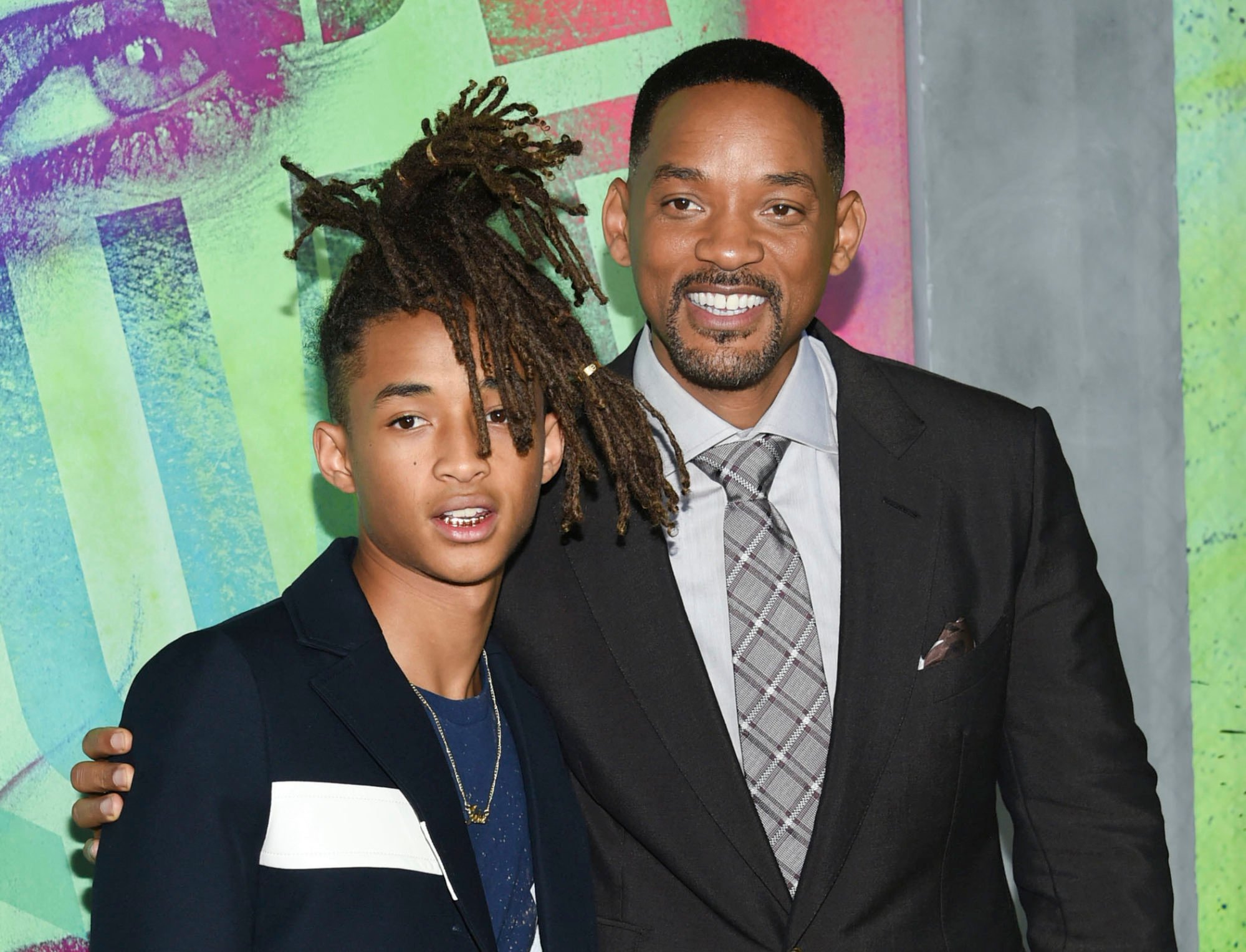 Will, 53, had a successful career
as a rapper before transitioning into acting with his show
The Fresh Prince of Bel-Air
. He also starred in the popular
Men in Black
and
Bad Boys
franchises along with several other action and drama films.
His youngest son, Jaden, 23,
followed in his footsteps with both music and movies. He's a successful singer and rapper, recording several albums since 2016. He's known for starring in films such as
Karate Kid
and
Life in a Year
and in the animated series
Neo Yokio
and
Entergalactic
.
The Smiths have also starred together as father and son in the films The Pursuit of Happyness and After Earth.
Mark and Michael Consuelos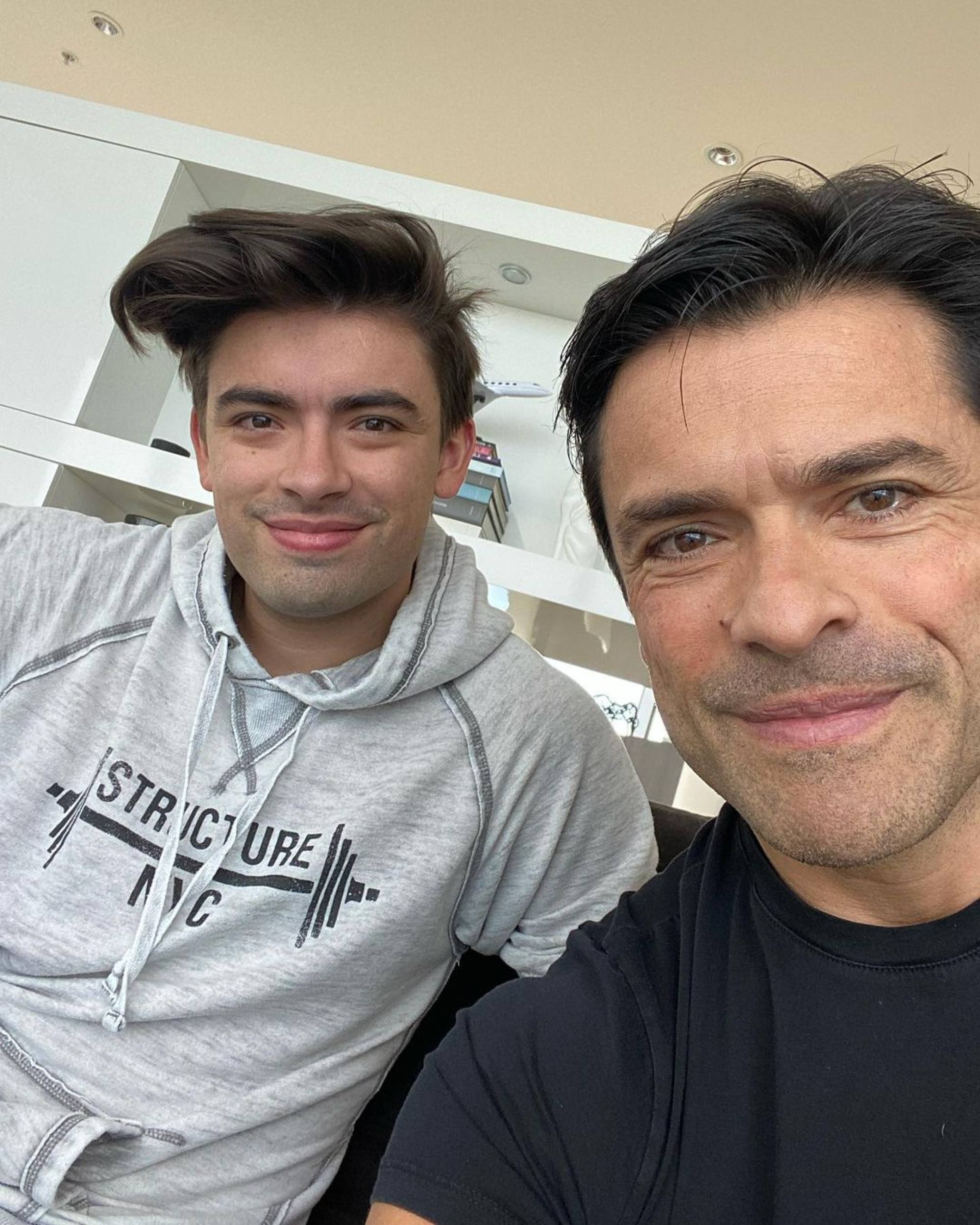 Mark, 51, is perhaps best known now for being married to talk show host Kelly Ripa, but he's also well-known for his roles in the soap opera All My Children and the teen drama Riverdale.
His eldest son, Michael, 25, has had a few minor acting roles in the past but directly followed in his footsteps and acted alongside him when he guest starred in Riverdale. Michael played a younger version of Mark's character, Hiram Lodge, while Mark instead played his character's father, Javier Luna, in two flashback episodes in 2018 and 2021.
Mark and Michael already have the same clean-cut look, and their styling in Riverdale made them look even more identical.
"It was a really trippy, time warp-y experience. But we had a lot of fun, a lot of laughs and I learned so much," Michael told Access Live in 2021.
George and Dhani Harrison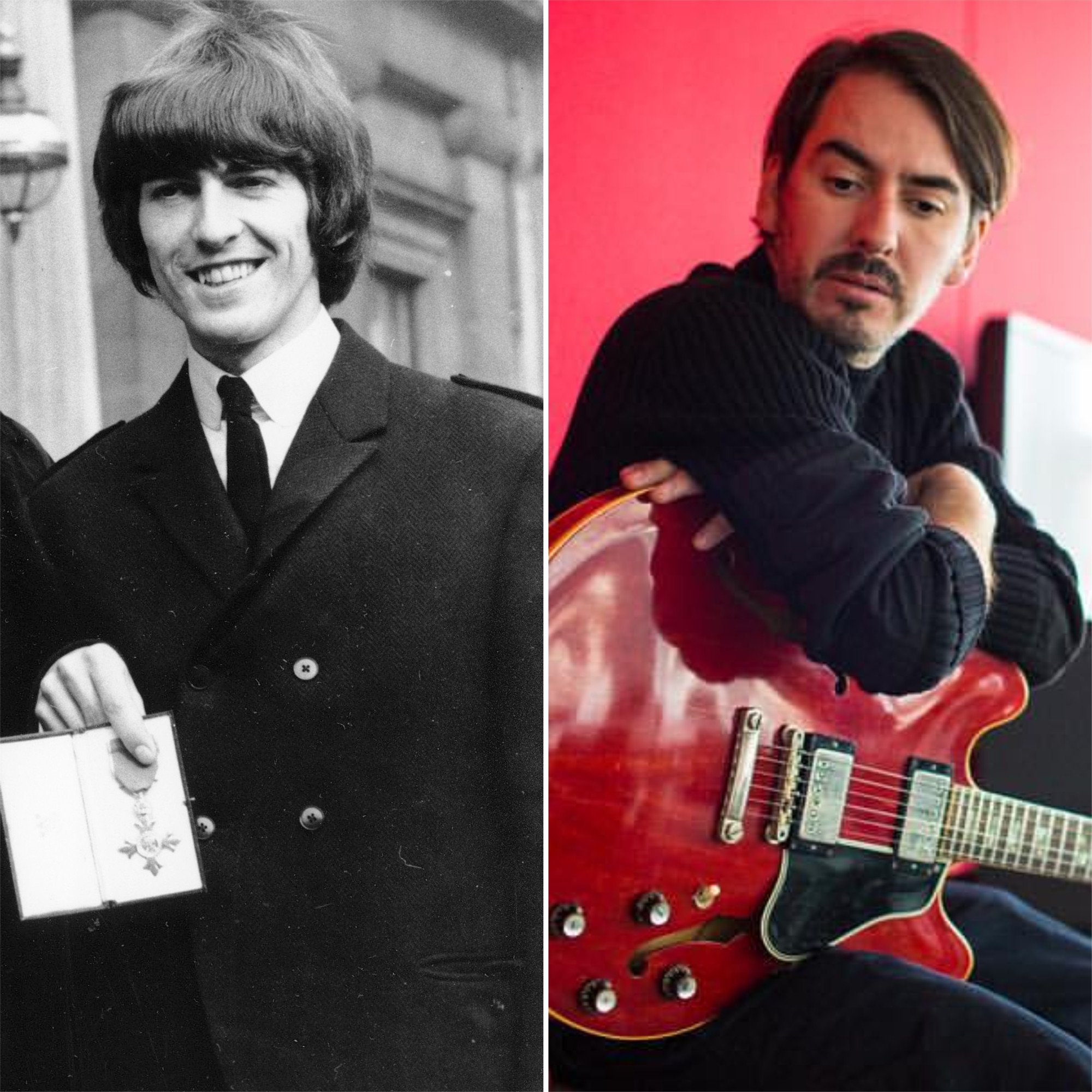 George Harrison is undoubtedly one of the most influential musicians in the world because of his contributions as part of The Beatles. After the band broke up, George released several solo albums. His final, posthumous album "Brainwashed" was released a year after he died from cancer in 2001 at age 58.
George's only child, Dhani, 43 – who looks exactly like his father did in the 70s – channelled his iconic father by helping complete "Brainwashed," as per George's wishes.
Dhani continued his music career as a producer and singer-songwriter, and released his own solo album in 2017. In addition to assisting on his father's final project, he remastered his father's album "All Things Must Pass" album for its 50th anniversary, which Dhani won a Grammy for.
Dustin and Jake Hoffman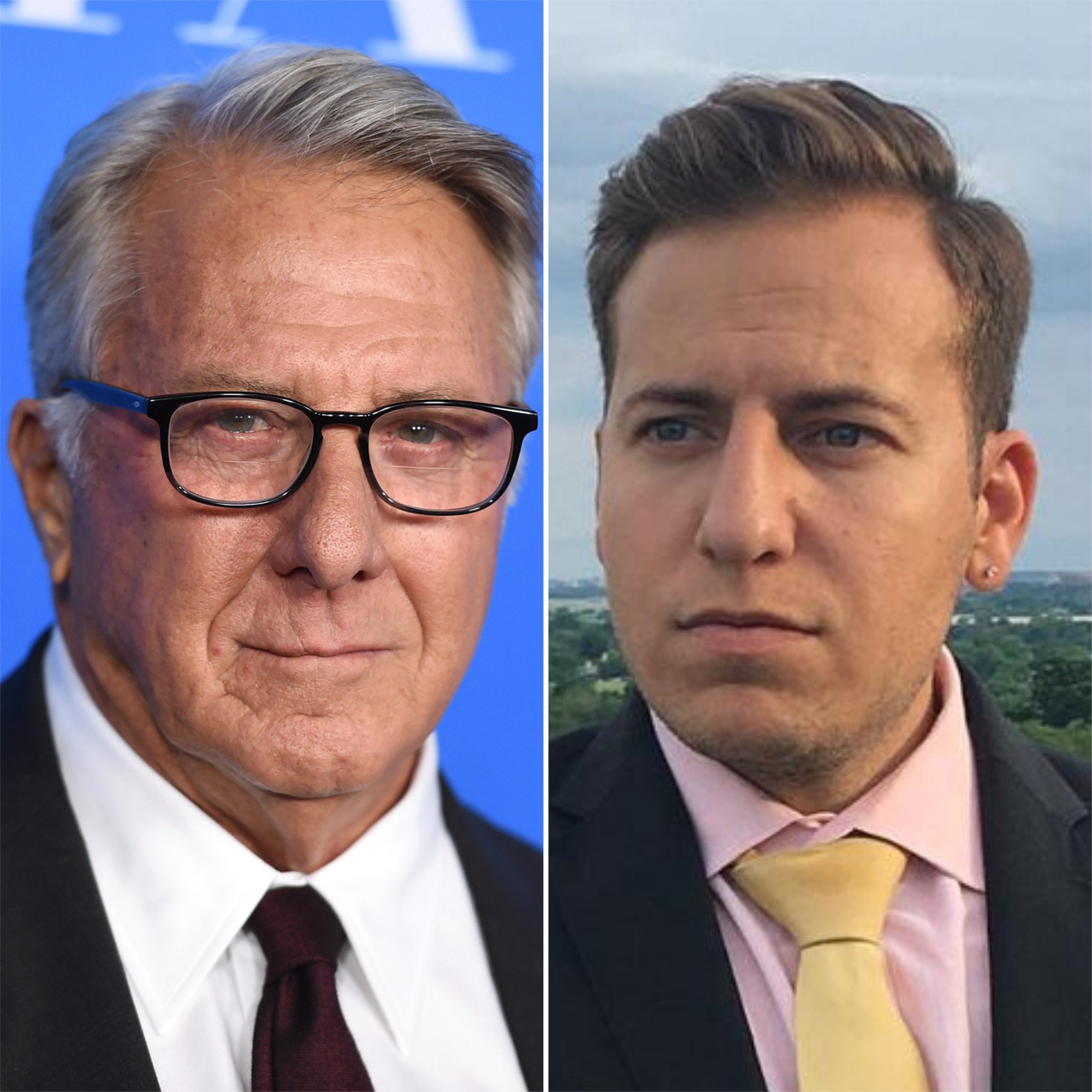 Known for his stand-out performances in The Graduate, Tootsie, Rain Man and more, Dustin Hoffman, 84, is one of the most versatile actors of all time.
While Hoffman is usually the lead character in his projects, his eldest son, Jake, 41, can be seen in minor roles across his father's movies. They've both worked together in Rain Man, Hook, I Heart Huckabees, Barney's Version and the TV series Luck.
Jake is best known, though, for acting in The Wolf of Wall Street, The Irishman and Wu-Tang: An American Saga.
The Hoffmans are set to play father and son in the upcoming film Sam and Kate, which also co-stars Sissy Spacek.
This article originally appeared on
Insider

The Beatles' guitarist George Harrison has a lookalike son, Dhani, also pursuing a music career; same with Green Day's Billie Joe Armstrong and sons Jakob and Joey
Diddy's son Christian Combs raps, Mark and Michael Consuelos both starred on Netflix's Riverdale, while Dustin and Jake Hoffman, and Eugene and Dan Levy, all act in films