Who is Korean billionaire Thai Lee, the sixth-richest self-made woman in America? The Thai-born CEO of SHI International followed Buddhist wisdom to amass a US$4.1 billion fortune
Forbes
' annual list of America's richest self-made women this year had some familiar faces,
and some newbies
. Ranking in sixth place, Thai Lee is one of the lesser-known names but stands out with a whopping US$4.1 billion net worth. No divorce settlements. No wealthy inheritance. She did it all by herself.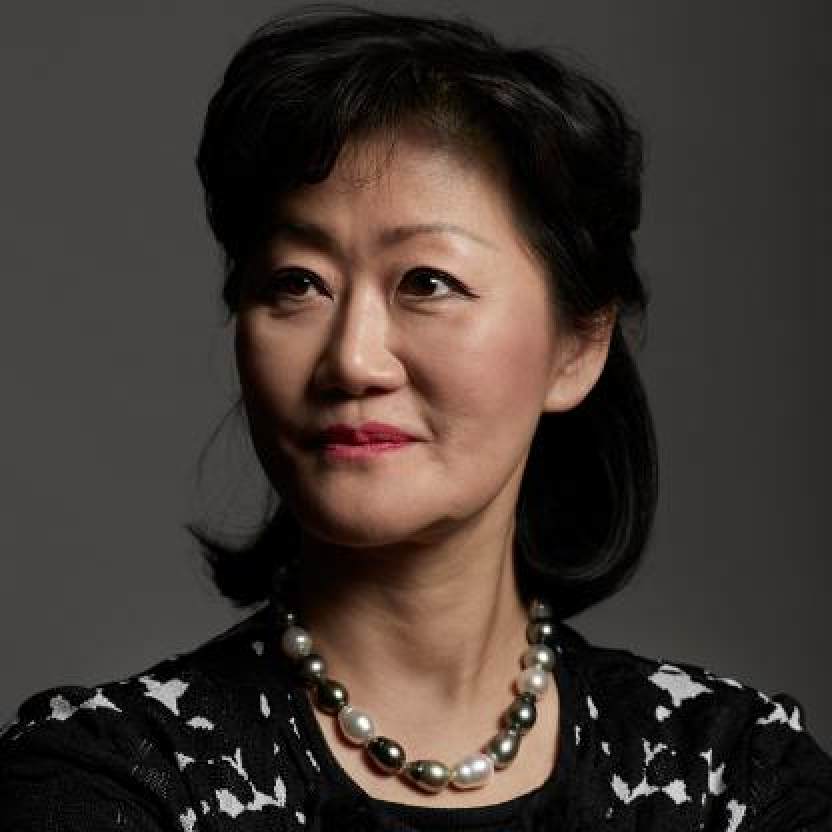 In an interview with Amherst Magazine, Lee confessed that she's always had a knack for achievement, saying, "I concluded I could only be successful running my own company." Lee achieved success by staying ahead of the curve and forging a steady expansion.
So, what do we know about the self-made millionaire?
Her IT company banks billions every year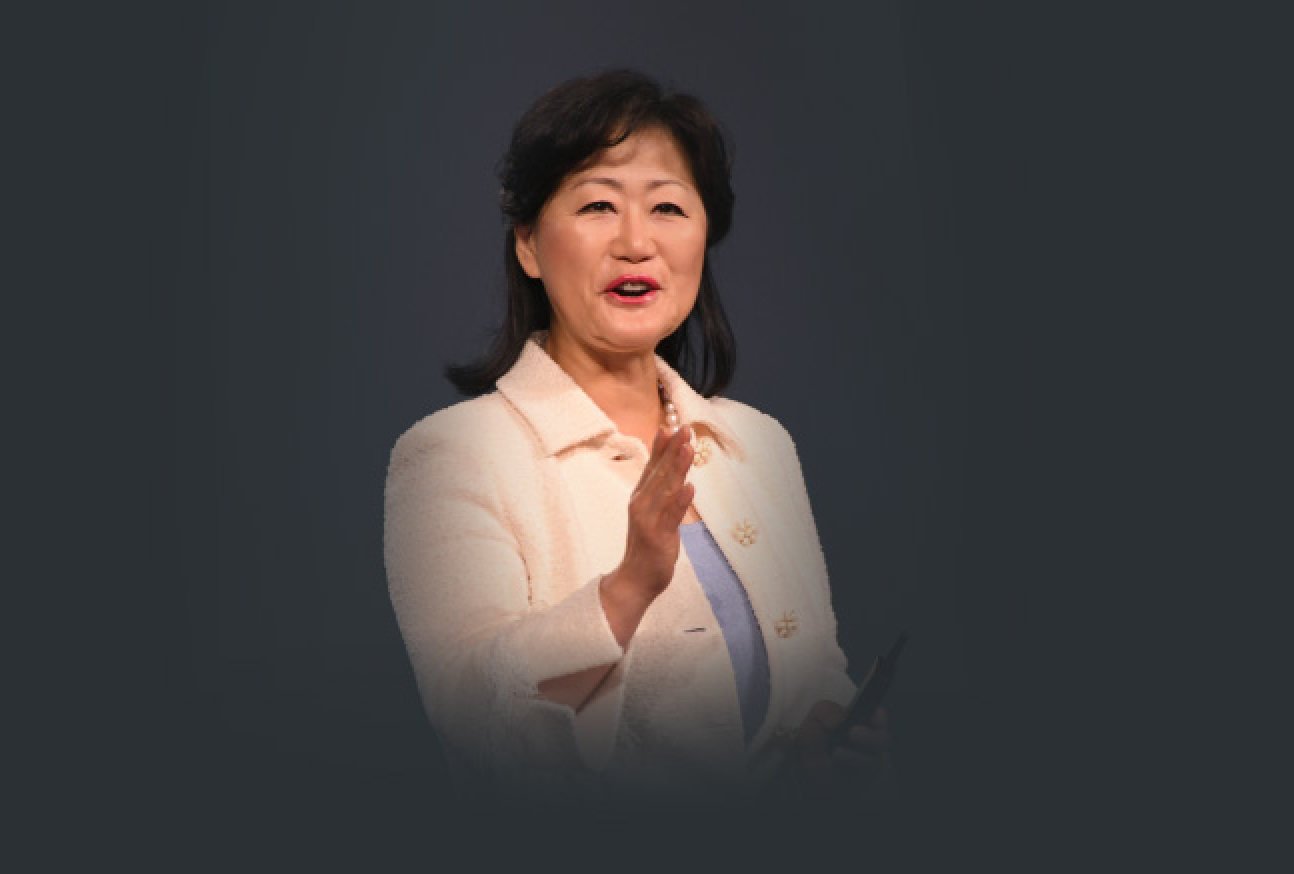 The 64-year-old businesswoman is the president and CEO of SHI International, an IT provider that focuses on designing cloud, data centre and end-user computing strategies – which earned a record US$12.3 billion in revenue in 2021 alone.
It also has 15,000 customers, including Boeing and AT&T, with over three decades of experience. Headquartered in Somerset, New Jersey, and with major operations centres in Austin, Texas, and Milton Keynes, UK, but operating globally, SHI is ranked among North America's top 15 largest providers of IT solutions.
Lee and her now ex-husband reportedly acquired SHI in 1989 for less than US$1 million. The company used to be an unsuccessful software reseller back in the day, but under Lee's leadership she turned its business around and operated with a long-term perspective and created hundred of jobs for the community, according to her Harvard Business School alumni page.
The first Korean woman to graduate from Harvard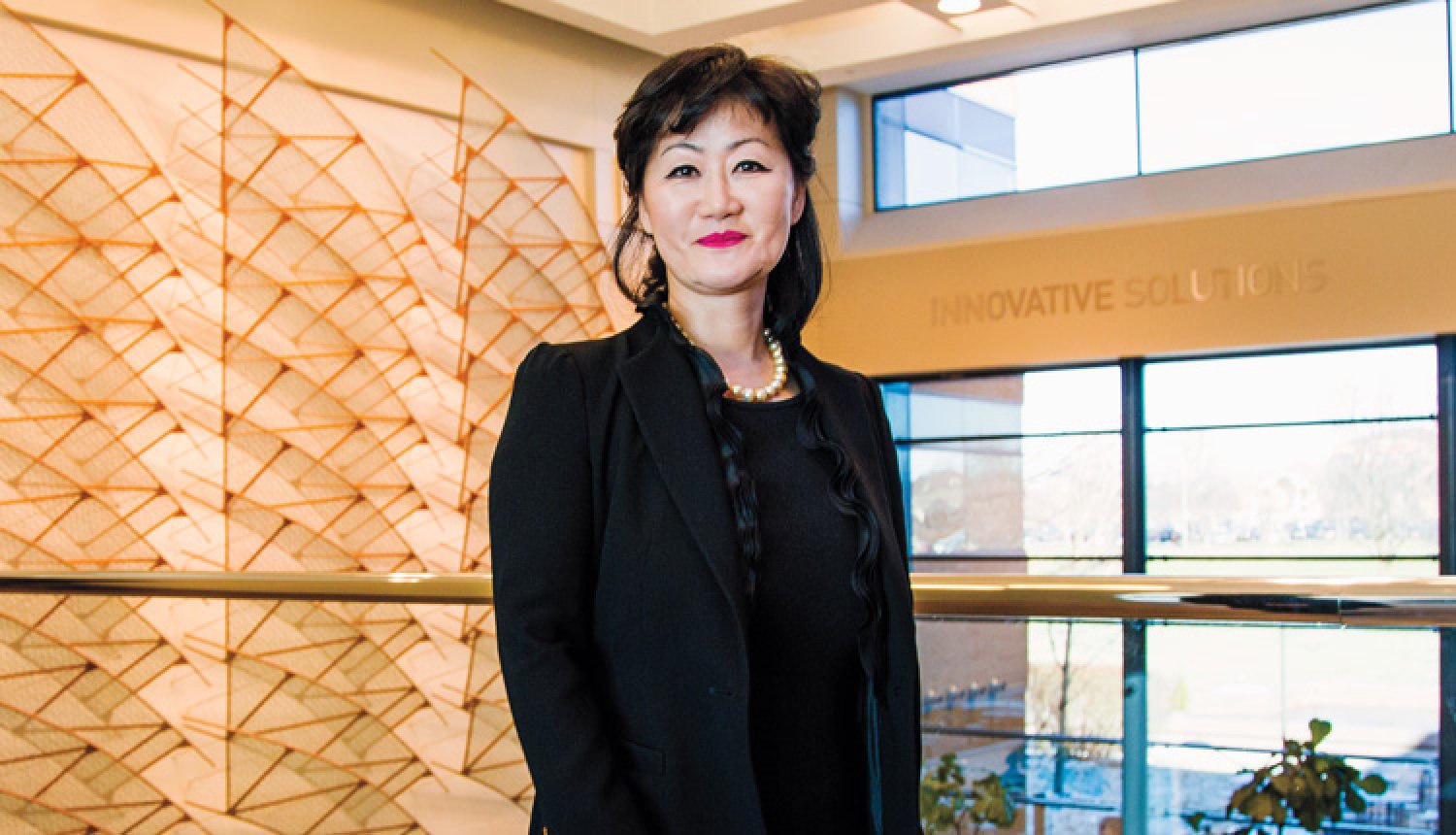 Thai Lee has a very international background. She was born in Bangkok, then grew up in South Korea before moving to the US with her sister at the age of 15 to attend high school.
She studied at Massachusetts' Amherst College and earned a double degree in biology and economics. According to the university's official site, Lee became Amherst's most successful entrepreneur ever.
Lee even confessed that she studied biology and economics so that she could avoid English writing and speaking classes as her proficiency wasn't fluent back then. "I don't know of any other student that avoided all humanities courses as totally as I did. I was such a coward!" she told the college's magazine.
But she's come a long way since. Besides her billionaire status, Lee has also been awarded accolades from her alma mater – an honorary doctorate at Amherst's commencement in 2014, and she also serves as a life trustee.
Not only that, she is also a proud MBA holder from Harvard Business School, where she became the first Korean woman to graduate from the acclaimed institution.
"I also went to Harvard Business School, so in case I failed in entrepreneurship, I'd have something to fall back on," she told Amherst magazine.
Her father taught her "the power of education"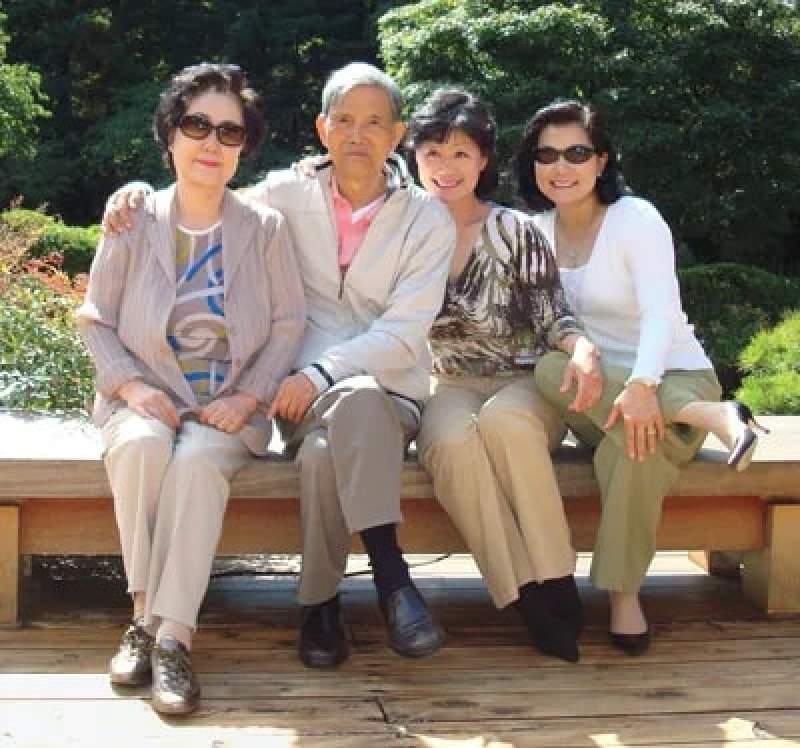 Thai Lee is a divorced mum of two daughters and has lived in Lebanon, New Jersey, for the past twenty years. She also donates time and money to numerous charities, mostly educational and cancer research organisations.
Lee credits much of her success to her supportive family – and she's openly shared her dad's inspirational story too. "My father was a tremendous influence on all of us. He was a man of the world who believed in the power of education," she told Harvard's website.
Her father Daniel Lee Kie-hong was born in Korea during the Japanese Imperial era but made it out of the country by winning a high school (and then university) scholarship in Hiroshima, Japan. But his education was cut short after the Hiroshima bombing. "He was very lucky not to have been there," she shared in her Amherst interview.
Back in Korea, Lee's father worked as a translator for the US army and eventually found himself with another full scholarship, this time at Amherst, of which he was referred to by an official army letter of recommendation. He then became a renowned economist, who helped promote the country's post-war development plan, per Forbes.
Lee also shared that while her father didn't push her to become a businesswoman, he had wanted her to choose another profession: "Actually, my father's advice was to become a medical technician. Not even a doctor."
Due to her father's nature of work, Lee has moved around a lot since she was a child.
Her company is the largest minority business enterprise in the US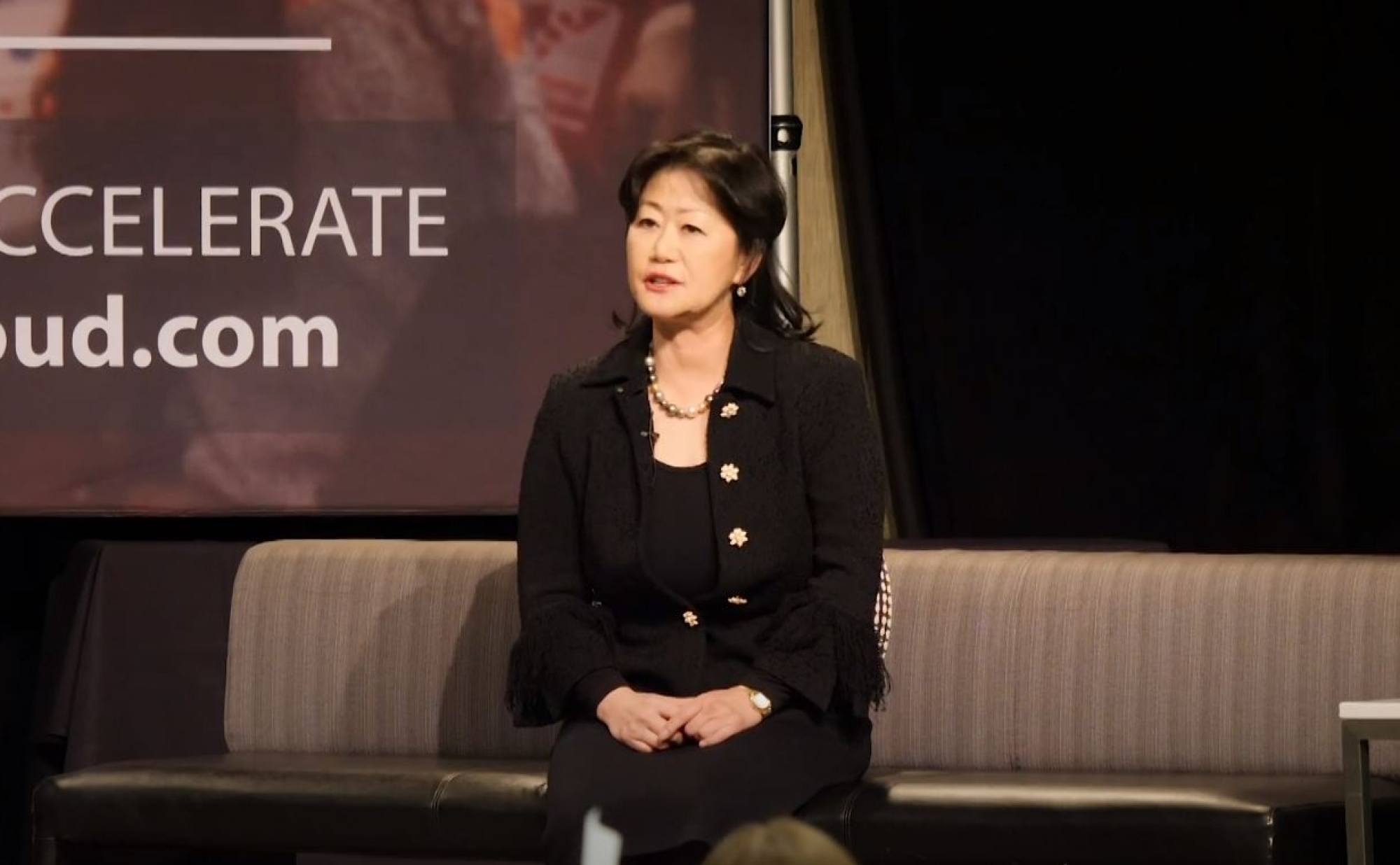 SHI is now recognised as the largest minority and woman-owned business enterprise in the United States.
Speaking at the Women in Cloud Summit 2019, Lee shared that her attainable and relatable goals helped chart her successful career. She set different goals in each decade of her life, starting from focusing on her education in the twenties, building her business in her thirties and having a family in her forties.
Her other advice to fellow female entrepreneurs is to know that, "It's OK to fail. At least you would have tried and have done your best."
Lee previously worked at Procter & Gamble and American Express before co-founding SHI. In 2018, she joined the board of PureTech Health, a biopharmaceutical company and affiliate of Sonde Health which develops voice-based diagnostic technology.
She takes inspiration from Buddha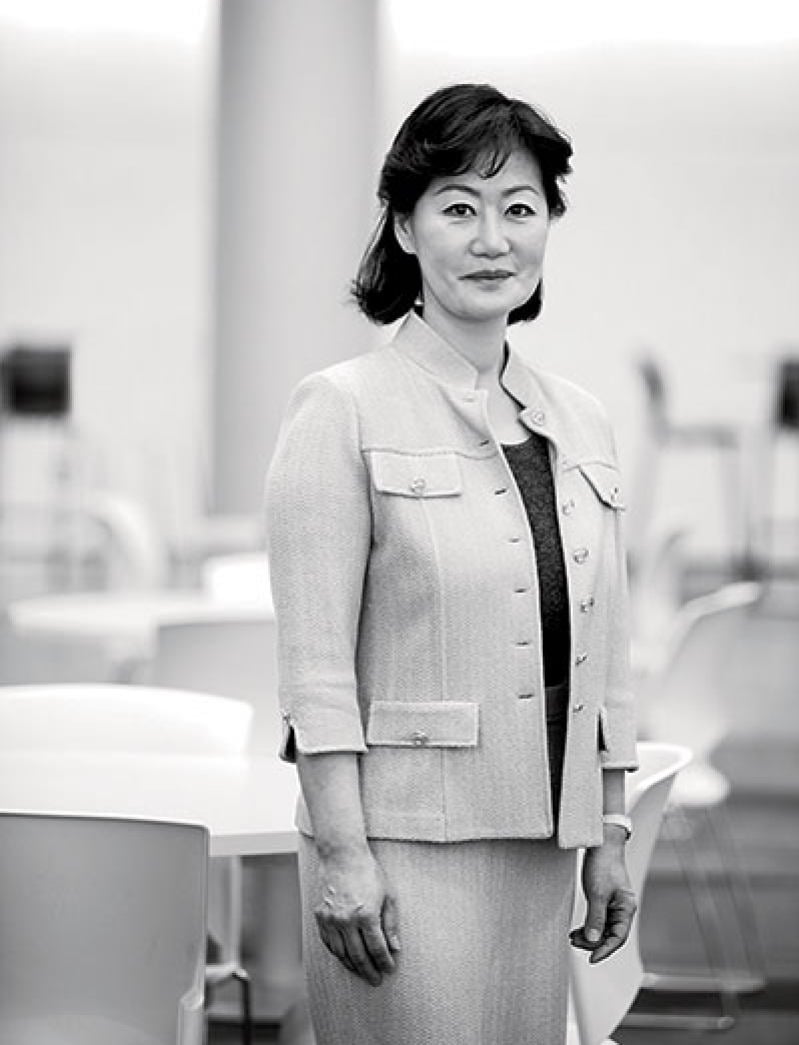 "If you can overcome poverty through having that vision and apply yourself every single day to be the best version of yourself that you can be, then apply your fortune to be something that could really contribute to society," she told American computer magazine CRN in March.
She also incorporates Buddhist teachings in her own life. "The foundational belief in Buddhism is that life is unavoidably about suffering," she said. "So, learning to adjust my expectation was really a huge advantage for me, combined with hard work and learning that education really allows one to achieve mobility."

The Bangkok-born, South Korea-raised 64-year-old worked at Procter & Gamble and American Express before co-purchasing SHI for just US$1 million back in 1989
Today SHI is worth US$12.3 billion – putting Lee ahead of Kim Kardashian, Oprah Winfrey, Rihanna and Tory Burch on Forbes' 'America's Richest Self-Made Women' ranking