21 mirror-image female celebrities who could be twins: from Millie Bobby Brown's resemblance to a young Natalie Portman, to Amy Adams and Isla Fisher, plus Penelope Cruz and Salma Hayek's famous sisterly bond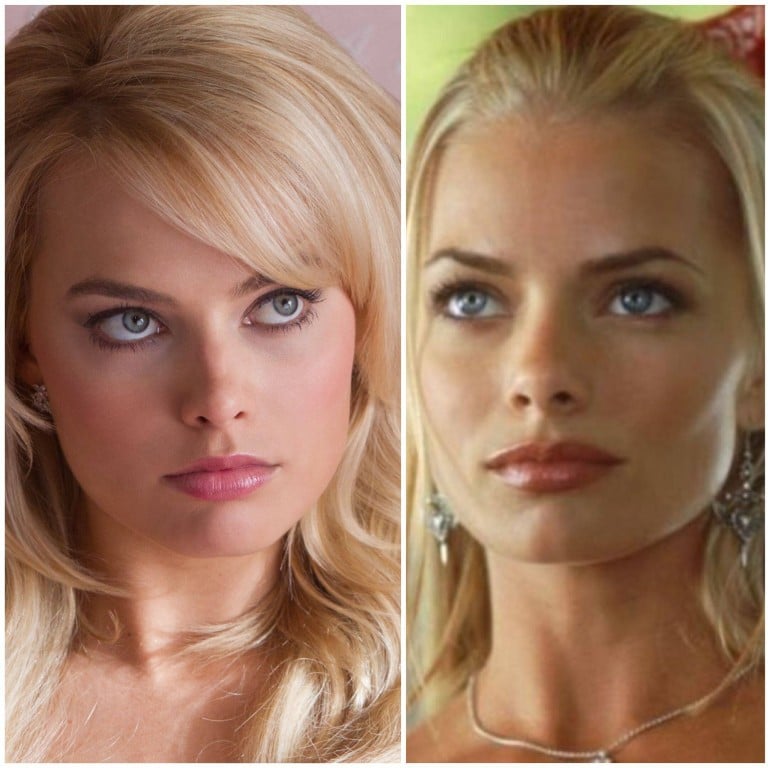 Believe it or not, we're all likely have a doppelgänger in the world somewhere (
even Elon Musk – really
!). And that's not limited to just everyday people who might run into a surprise lookalike on the street. Celebrities have their mirror-images, too. And we've all spotted a few.
If you've ever felt like you're experiencing déjà vu, these pairs of celebrities may be the reason you're seeing double.
1. Sarah Hyland and Mila Kunis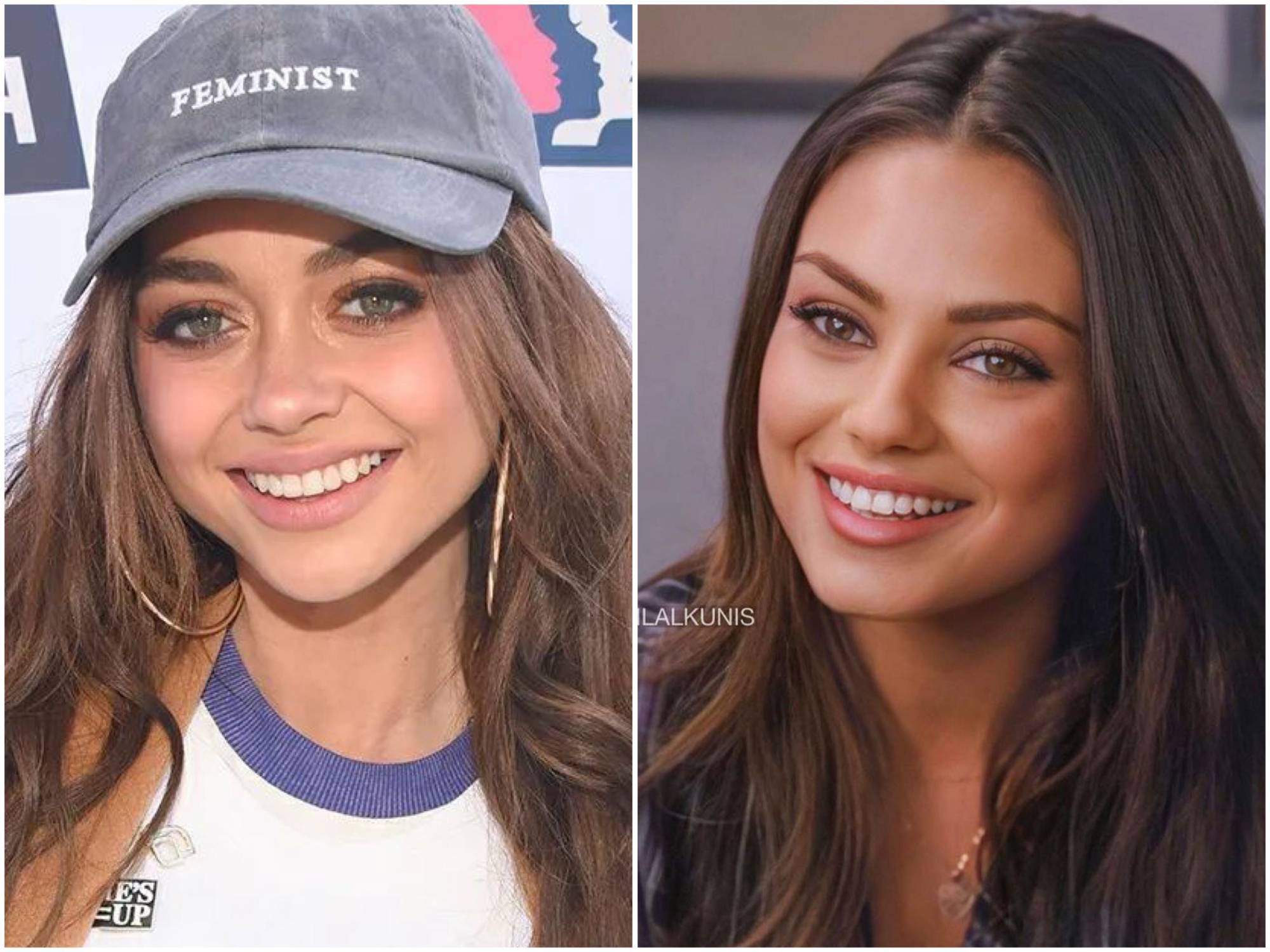 The Modern Family and Ted actresses say they get mistaken for the other all the time. Upon meeting each other in December 2010 at a Nylon party, the two decided they'd pretend to be each other in public.
"She came up to me and said she gets called me all the time too," Hyland told InStyle. "She said that sometimes she pretends she's me because it makes her feel young. I asked if I could pretend to be her next time somebody asks me if I'm her, and she said OK."
2. Amy Adams and Isla Fisher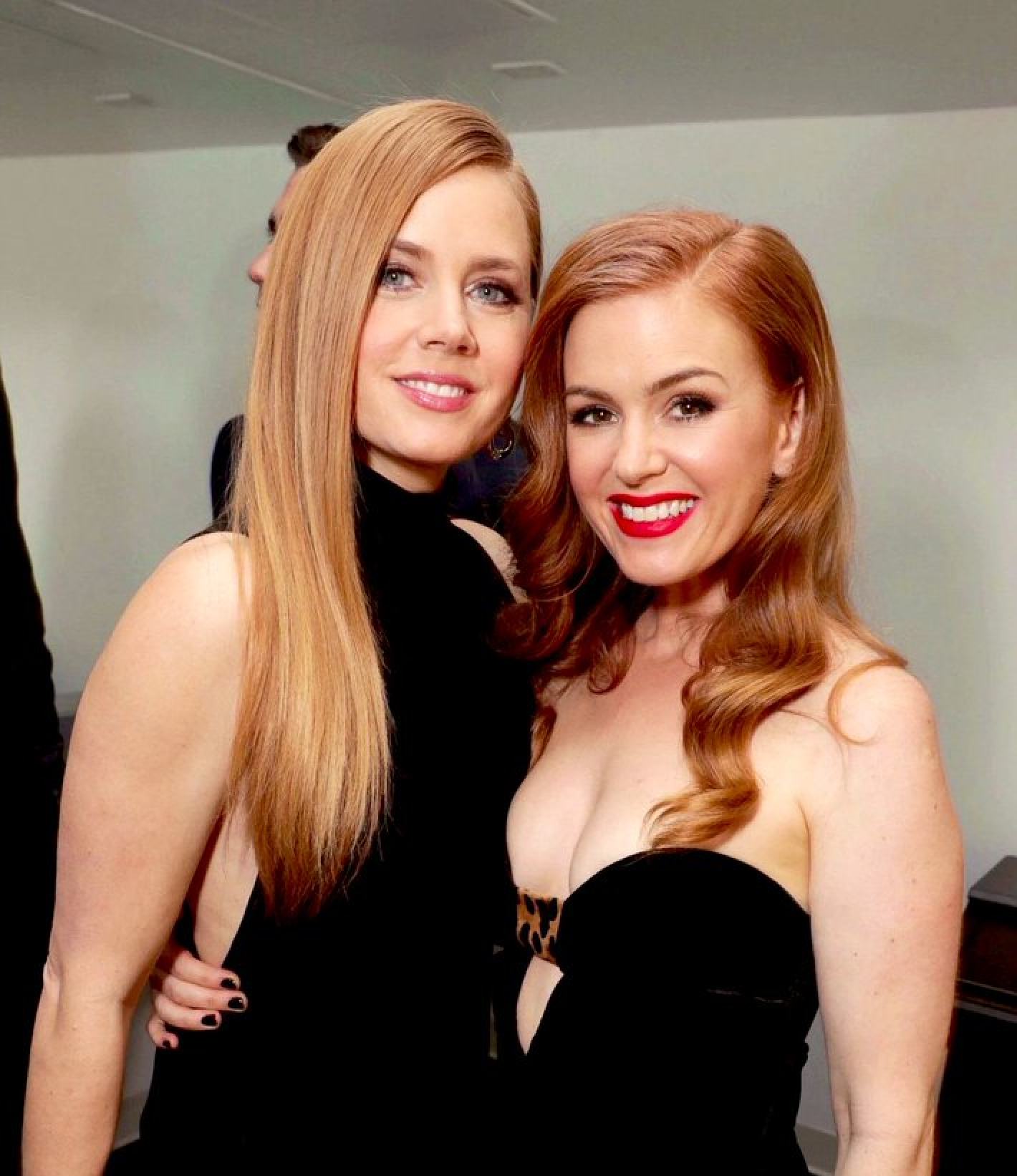 Despite the eye colour difference, the Arrival and Bachelorette actresses get confused often. Fisher joked about the duo's striking resemblance in her cover story with Allure in January 2009.
"If Shopaholic is a hit, then it was Isla Fisher in the movie," said Fisher. " … and if it doesn't work out, it was Amy Adams."
Fisher used Adams' photo in her Christmas card one year and fooled both family and friends.
3. Natalie Portman and Keira Knightley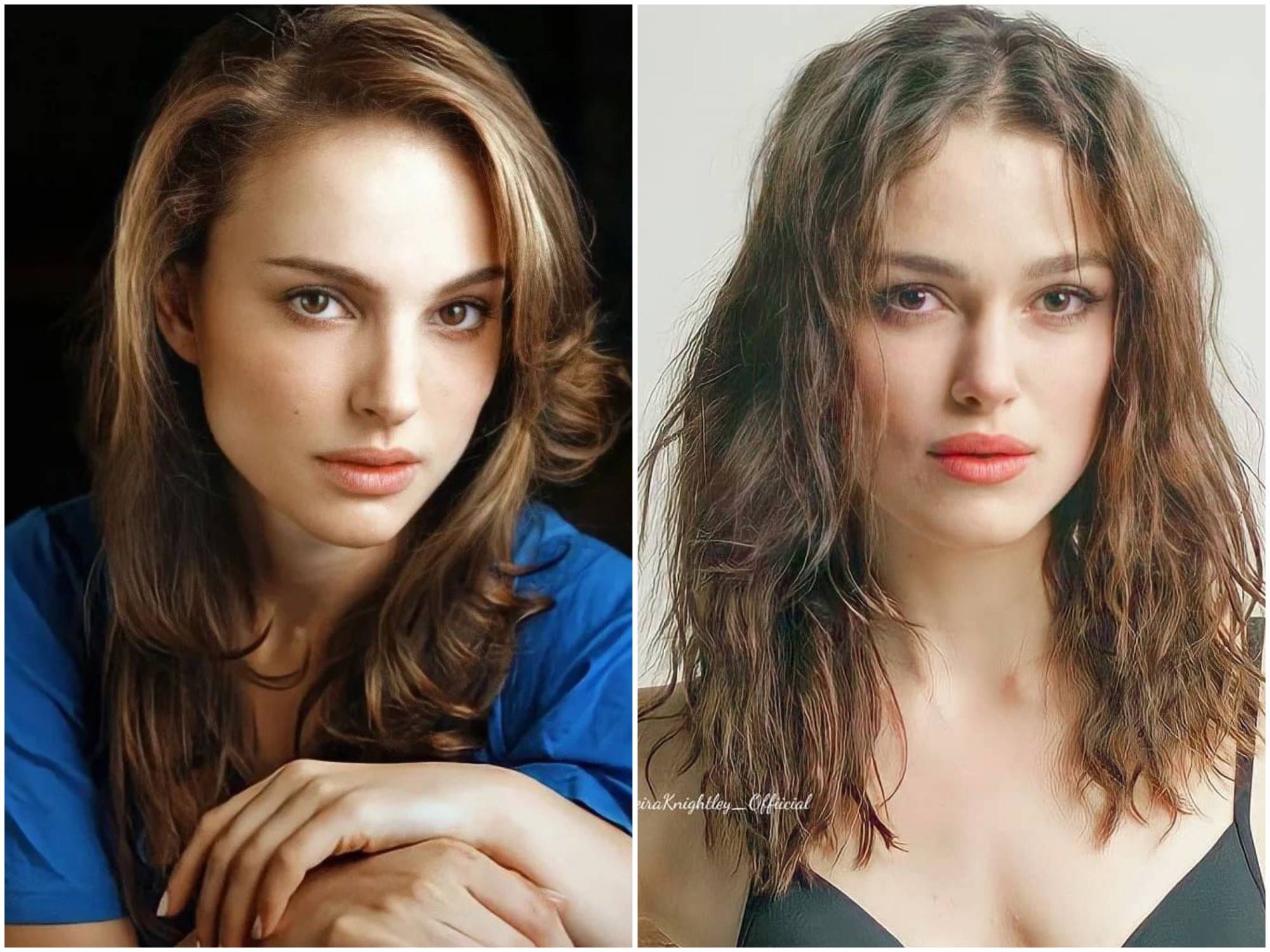 Short, long, curly or straight hair, Keira Knightley and Natalie Portman look strikingly similar no matter how you pair them.
The two look so similar, Knightley even played Portman's double, Sabé, in Star Wars: Episode I – The Phantom Menace.
4. Katy Perry and Zooey Deschanel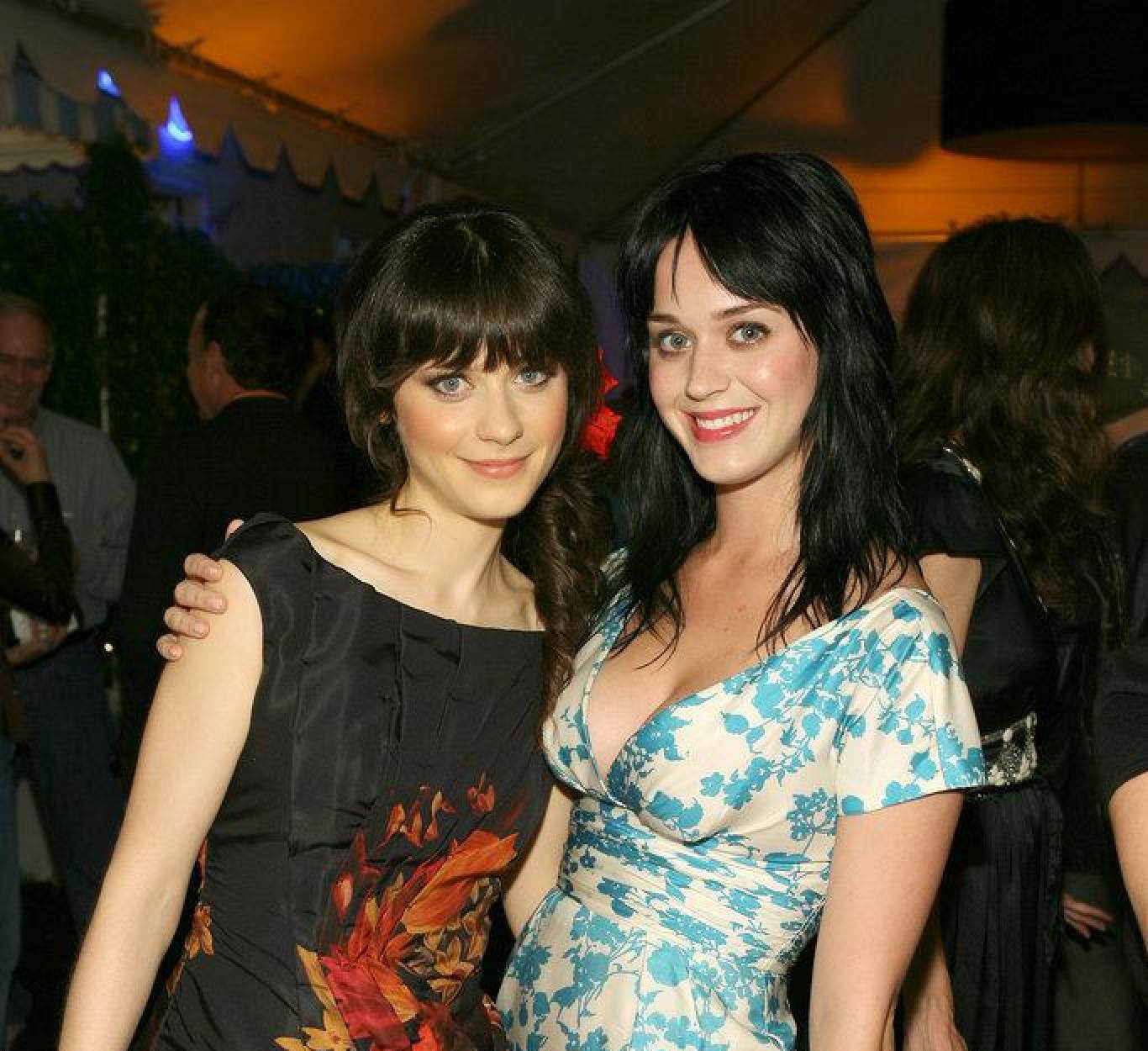 The New Girl actress was initially kind of frustrated when fans confused the two. But she has since appeared to warm up to the similarity.
"I was relieved because everyone kept saying 'this girl looks so much like you,'" she told The Late Show with David Letterman in November 2012. "And then I met her and I was like, 'Thank God she's attractive!' I was worried she was gonna be an unattractive person."
5. Jessica Chastain and Bryce Dallas Howard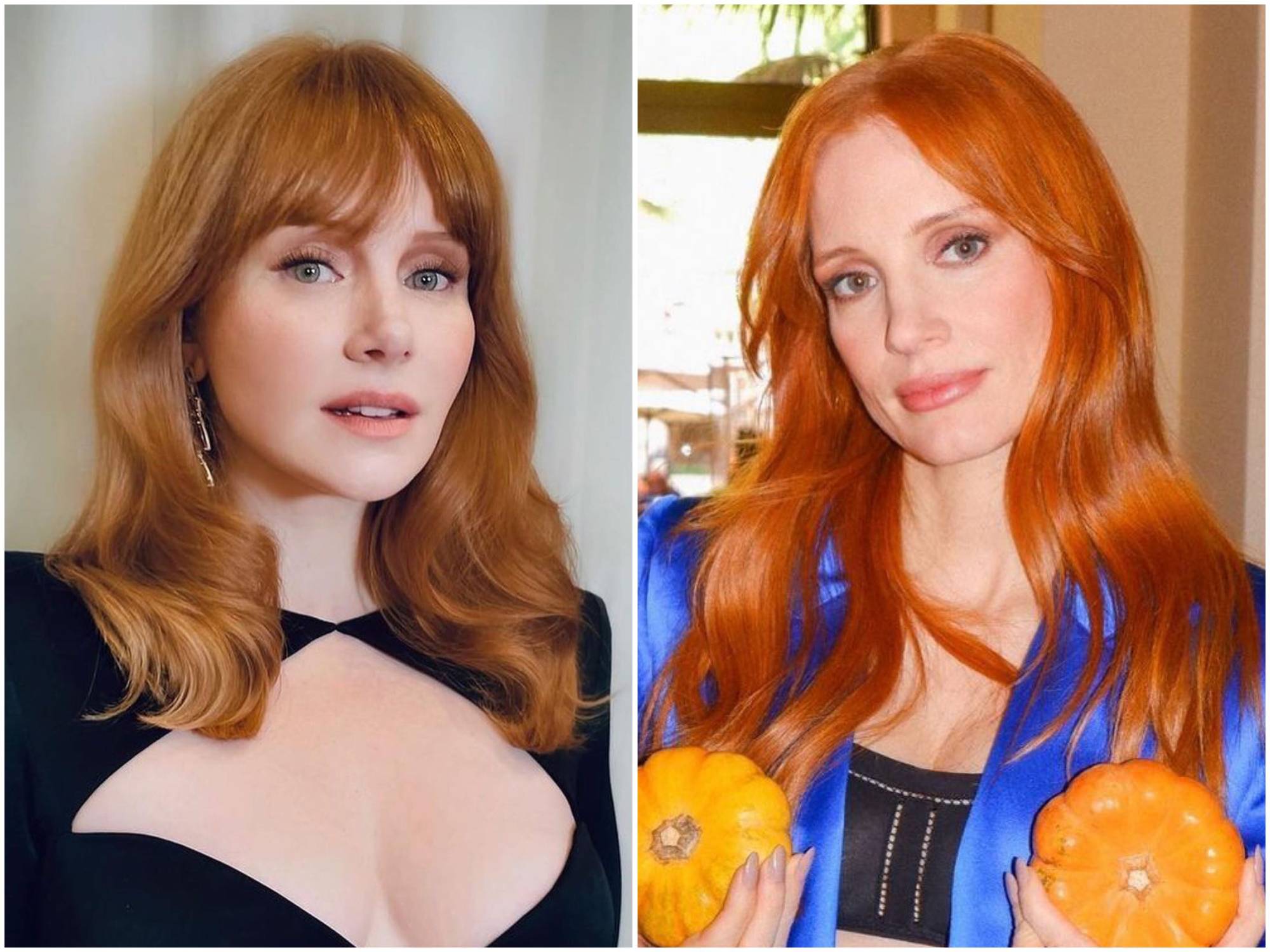 The actresses are well aware that fans get them mixed up.
"We did Help together and that was the first time we like grabbed each other and said, 'Let's look in the mirror,'" Chastain told Jimmy Fallon in 2015. "And we looked at our faces side by side and we were like, 'OK, we look alike.'"
Chastain recalled how she was mistaken for the Jurassic World star later and how she sometimes just goes with it.
6. Penelope Cruz and Salma Hayek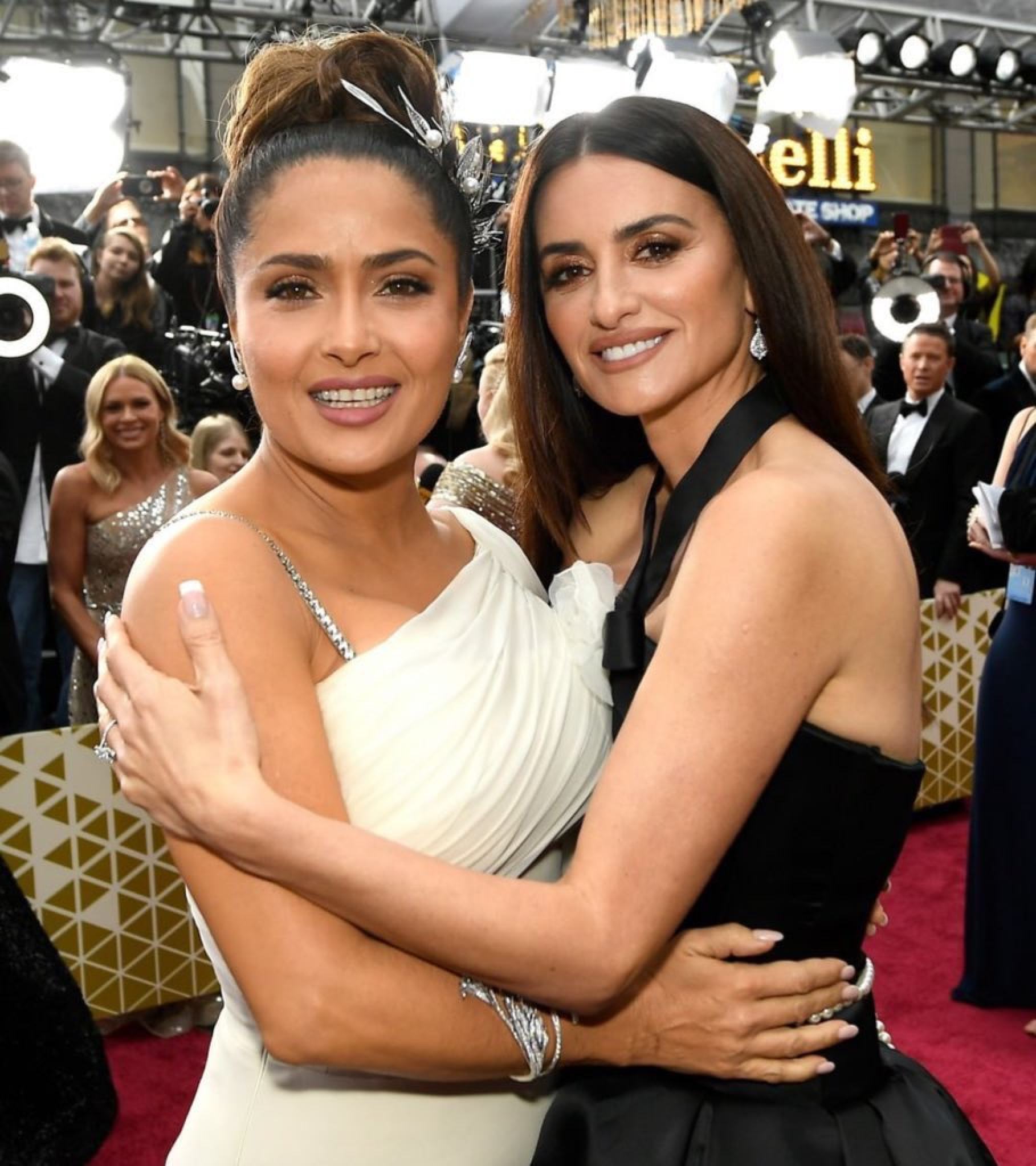 The official Oscars Instagram even confused the two back in 2014.
In real life, the two are really good friends and take selfies with each other. They have a nickname for one another, too – huevos – which is Spanish for eggs.
7. Millie Bobby Brown and Natalie Portman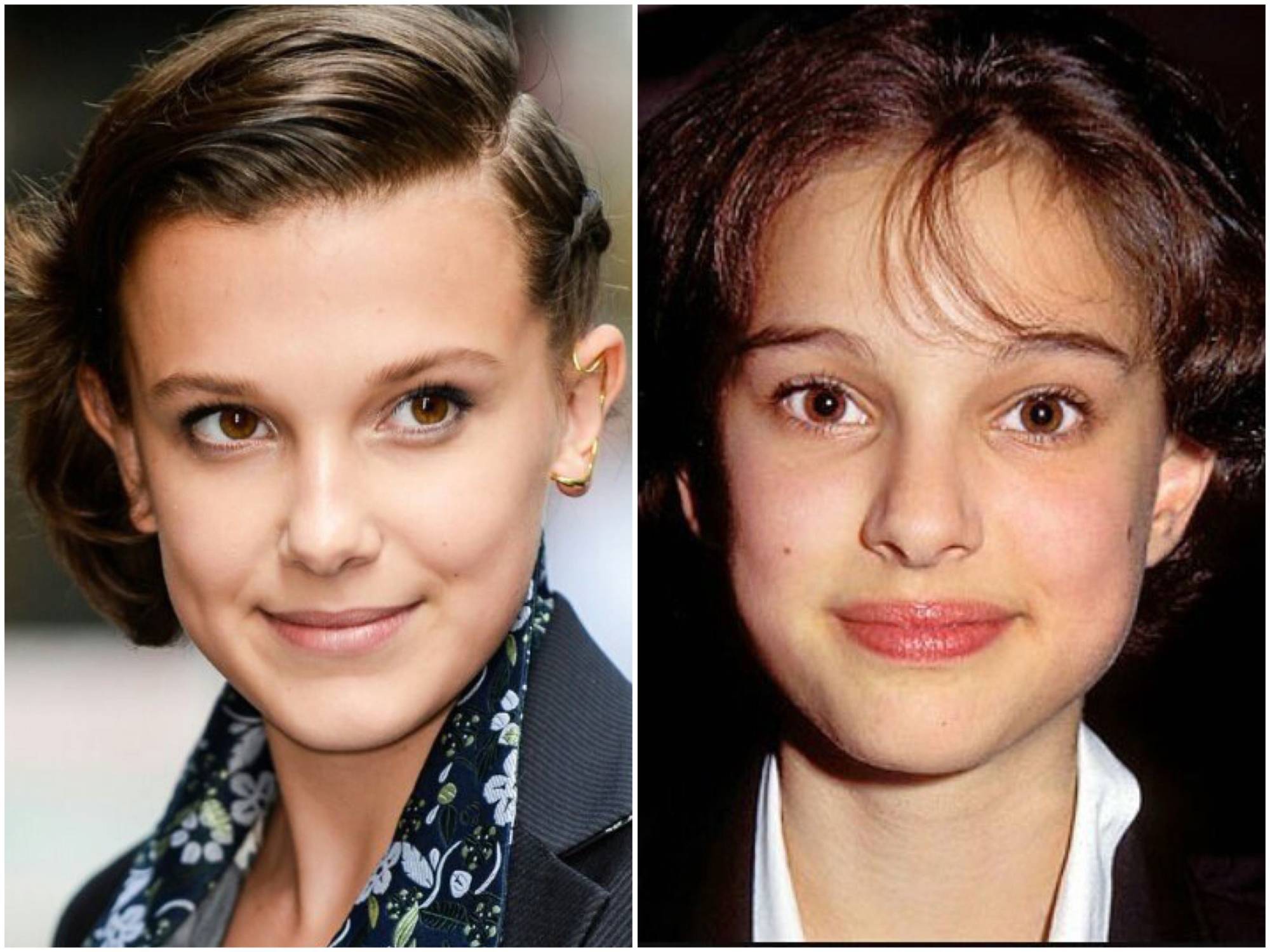 Can we get these two to play sisters in a movie?
8. Halsey and Millie Bobby Brown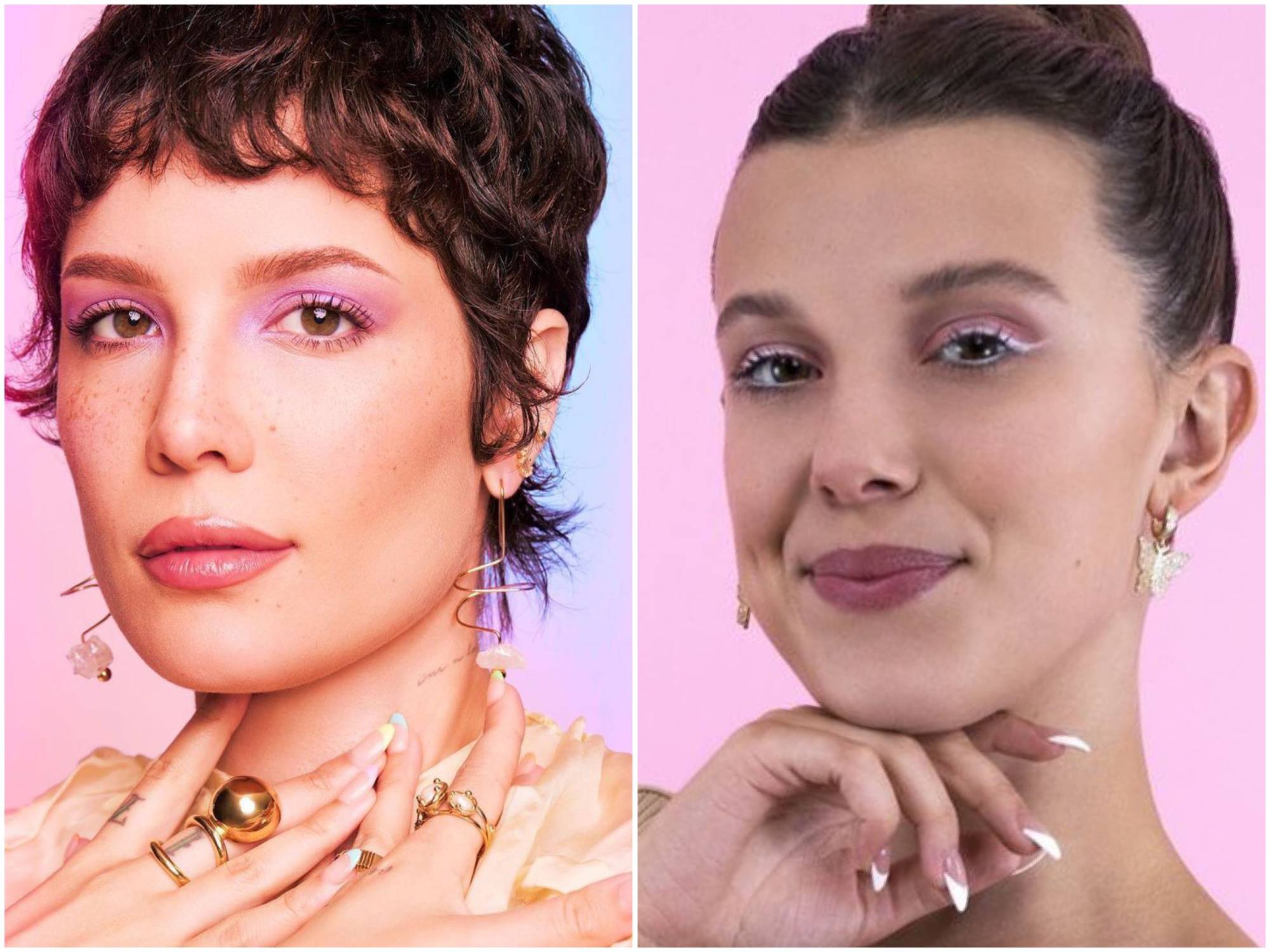 Singer Halsey told Jimmy Fallon they thought Millie Bobby Brown would be perfect to play them in a biopic, noting their similar appearances.
"Millie would be great," Halsey said. "But I don't really think I'm famous enough to cast Millie." They added: "It's kind of uncanny how much we look alike. It's like, 'Oh no, we actually just look like sisters.'"
9. Zoe Saldana and Thandie Newton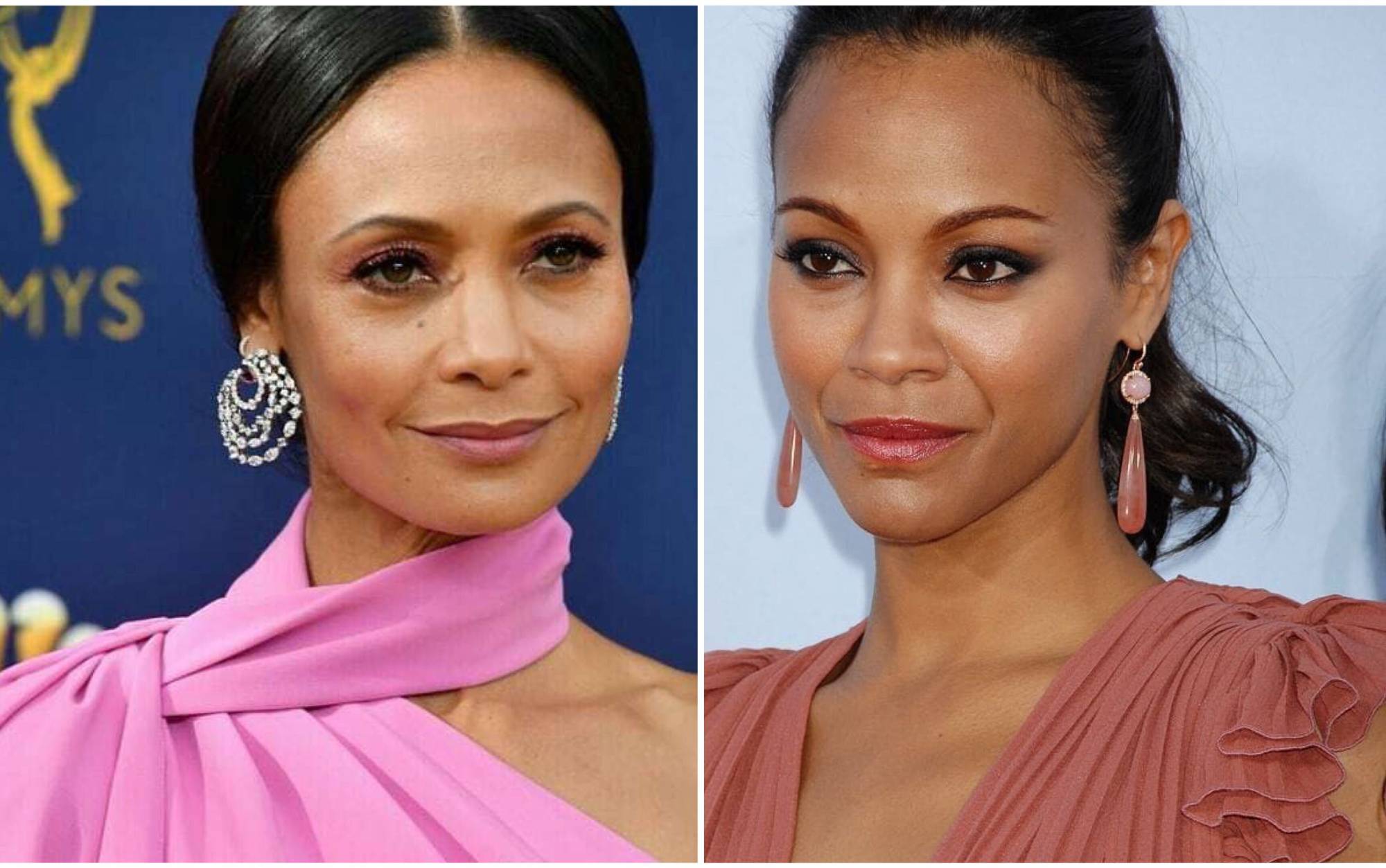 Zoe Saldana said on The Late Late Show with Craig Ferguson she doesn't only get mistaken for the Westworld actress, but also Kerry Washington.
"Sometimes I'll just be walking down the street and I'll have people go, 'Hey, Thandie Newton,'" Saldana said in 2013. "It's like, 'Oh my god, your show on TV is amazing, Ms Washington.' So it's sort of like … it humbles you."
10. Evan Rachel Wood and Rachel Brosnahan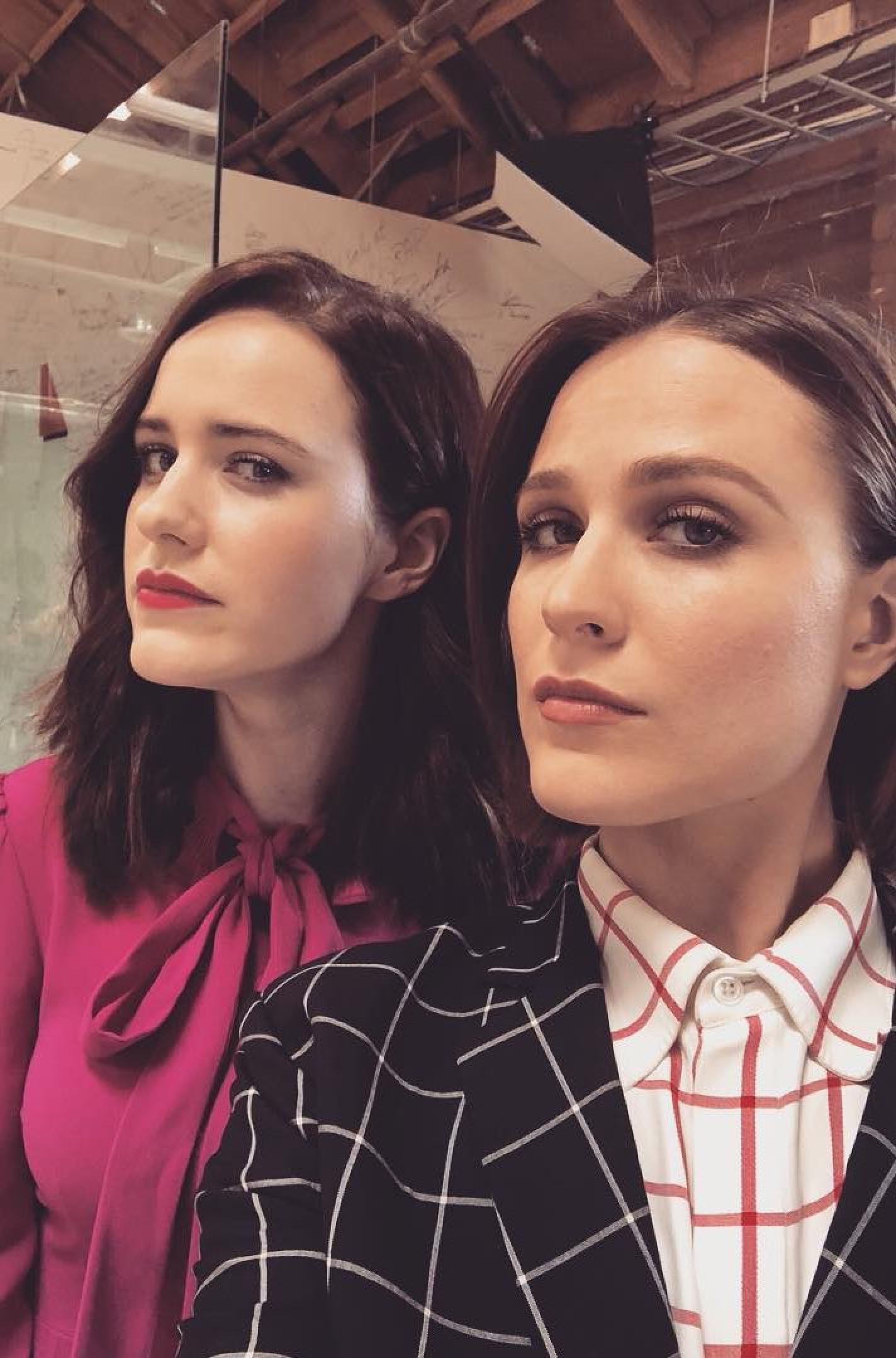 Newton isn't the only Westwood star with a Hollywood doppelgänger. Evan Rachel Wood and The Marvellous Mrs Maisel actress recently snapped a few photos together for The Wrap to prove they're not one and the same.
11. Hilary Swank and Jennifer Garner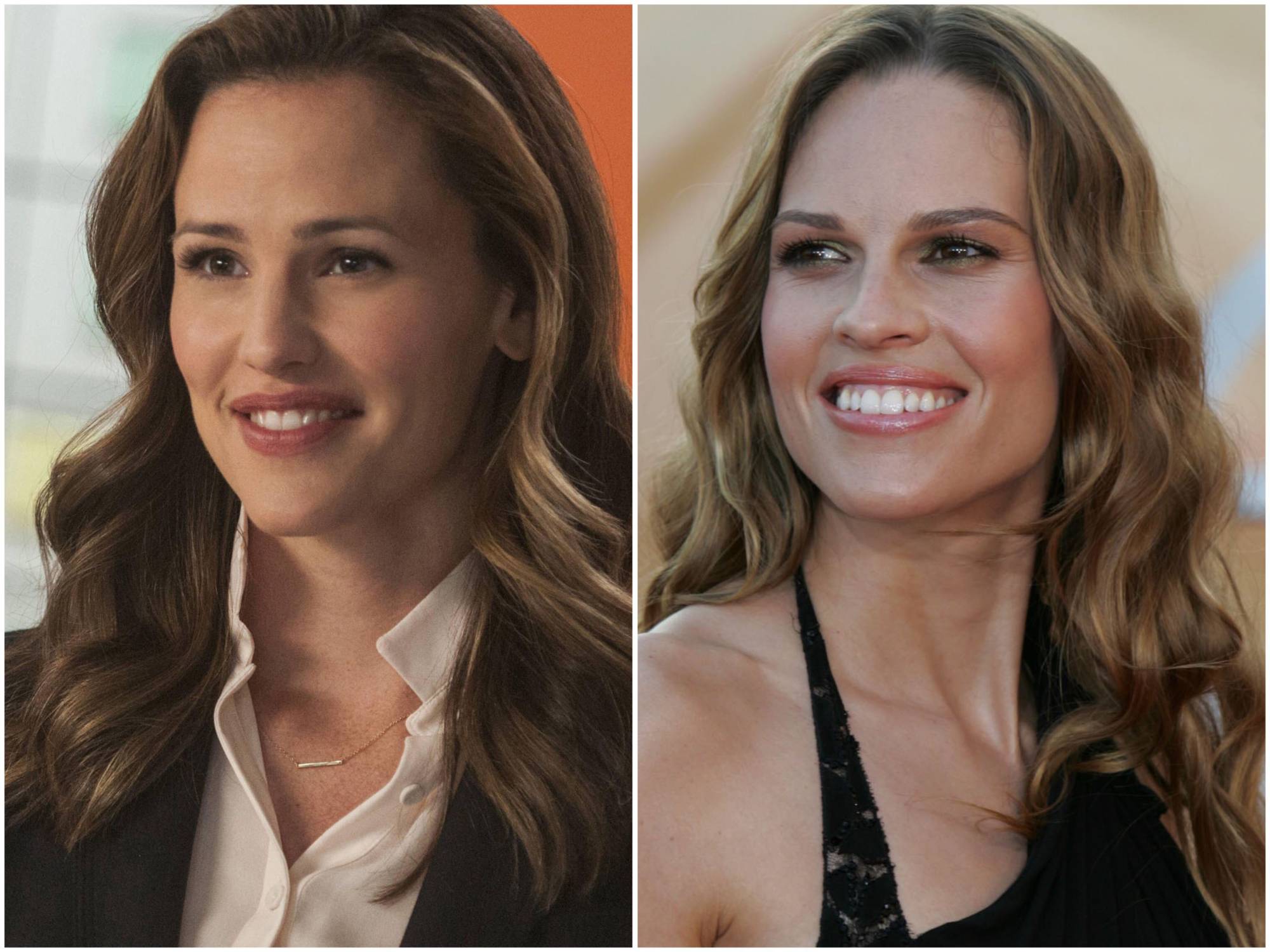 The two-time Oscar winner told Conan O'Brien she has been mistaken for the Alias actress.
"I do. In fact, people get angry at me because they think that I'm just trying not to sign an autograph for them or take a picture," Swank told O'Brien of when fans incorrectly identify her in public.
Swank said it gets to the point where fans won't believe her when she tells them she's not Garner, so she'll relent. "I didn't want to give her a bad name, so I took a photo with them," she added. "Maybe someone will say some day, 'That's not Jennifer Garner.'"
12. Jordin Sparks and America Ferrera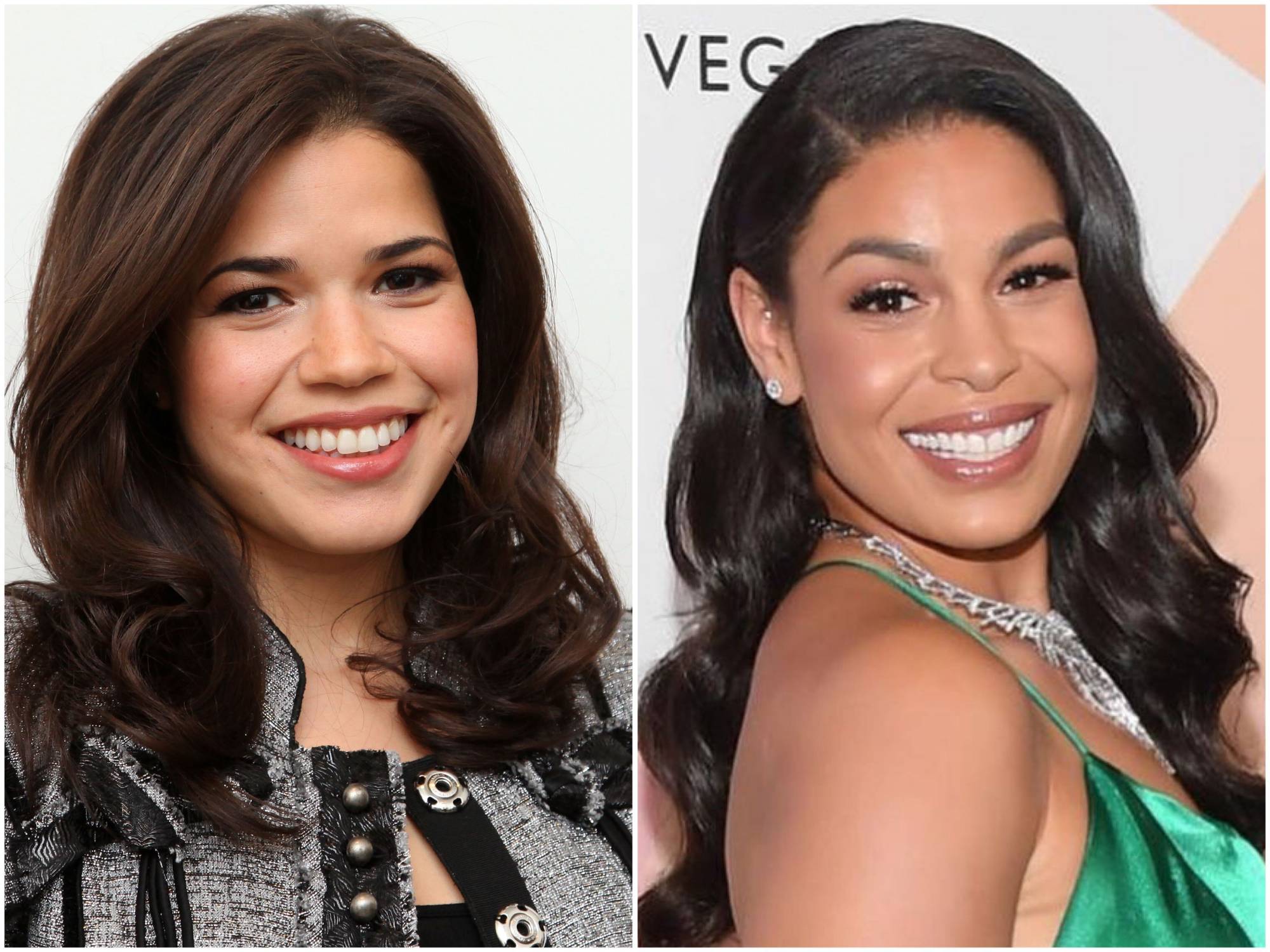 A lot of people think the Ugly Betty star and season six winner of American Idol look similar, whether their hair is up or down.
13. Nina Dobrev and Victoria Justice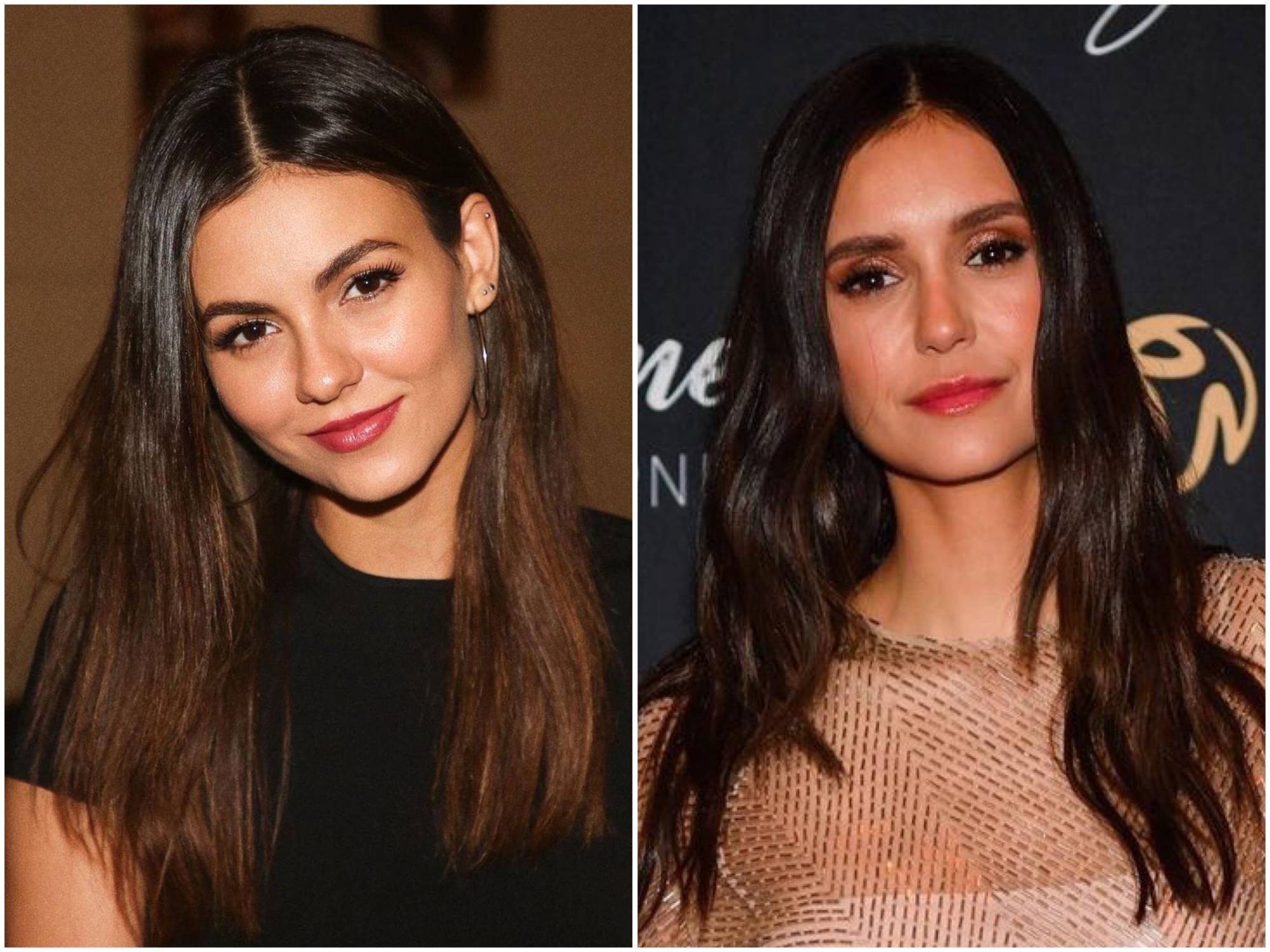 Even Victoria Justice believes she's the Vampire Diaries star's real life doppelgänger. That's how she introduced the actress when she presented Dobrev with an award at the Teen Choice Awards back in summer 2015.
Fans later freaked out when the two took a photo together at polo event that same year.
14. Lucy Hale and Selena Gomez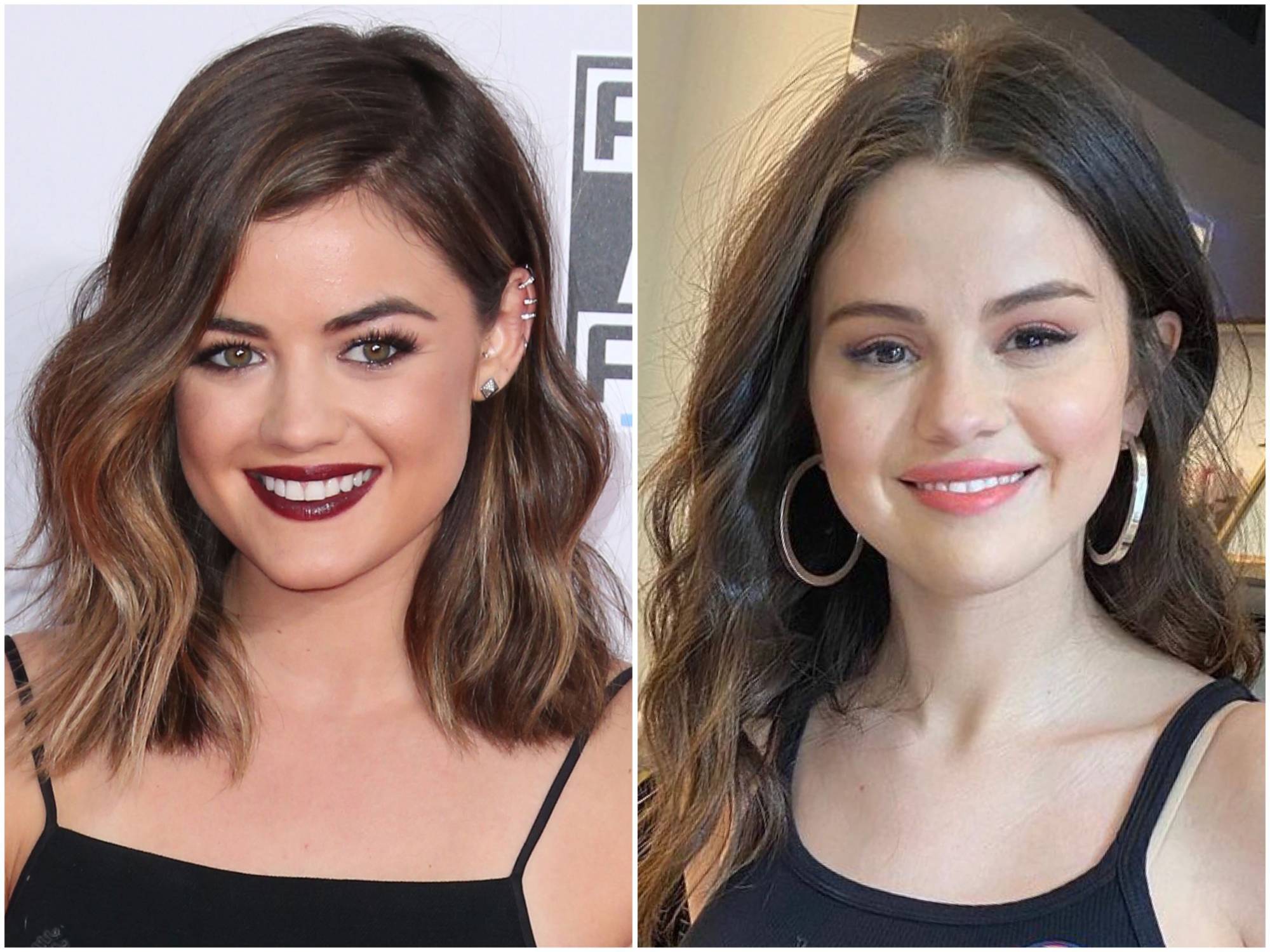 The Pretty Little Liars actress has previously said she would always get mistaken for the singer when younger and she would play along.
"When I was younger, it was a lot of Selena Gomez, during her Wizards of Waverly Place days," Hale told Insider. "Usually, I would correct them, but I remember there was this one time, it was this older lady in an airport, and she was like, 'Can I get a picture with you?' I thought that she thought I was Lucy."
15. Margot Robbie and Jaime Pressly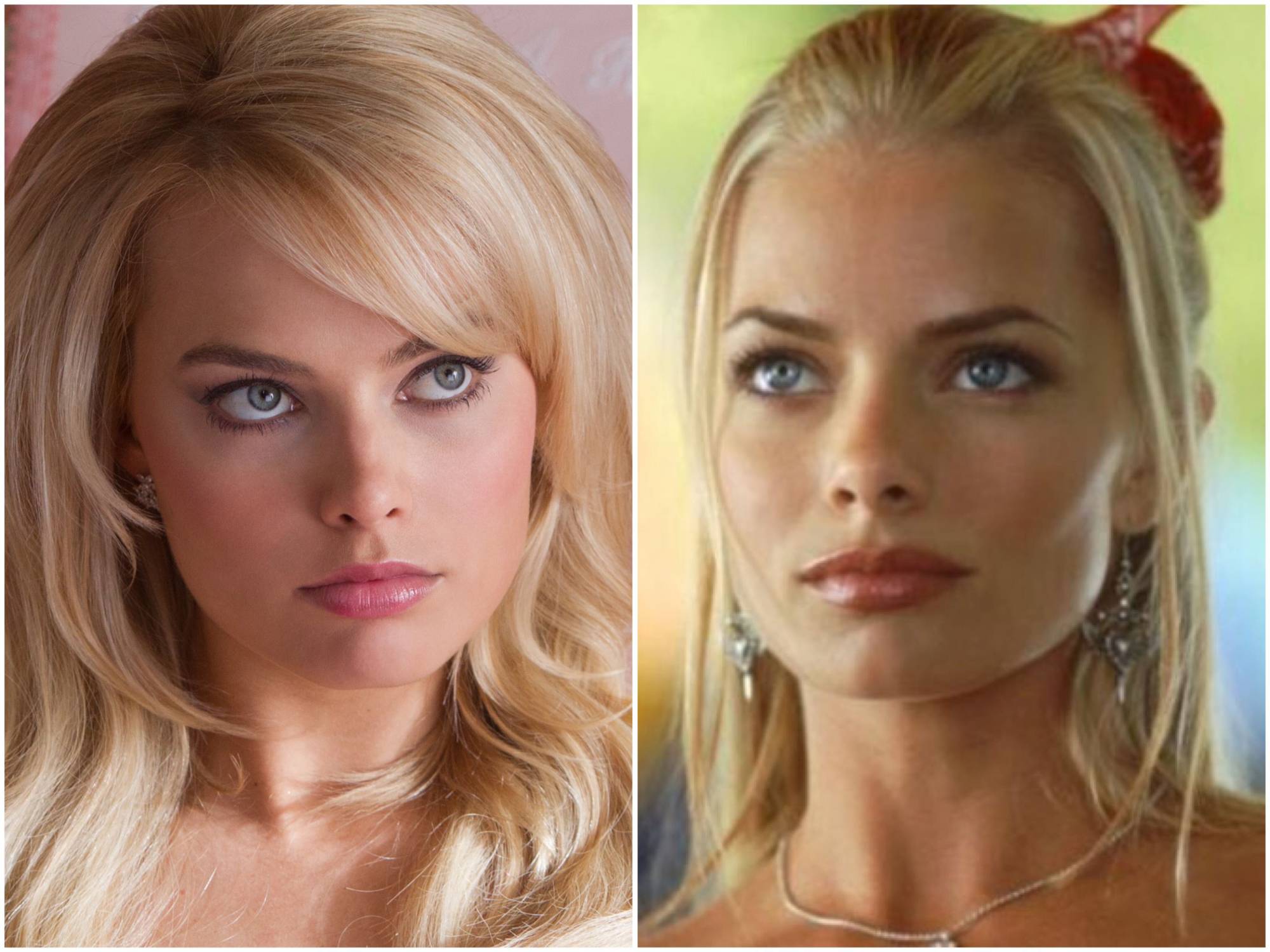 Robbie and Pressly haven't spoken out about getting mistaken for one another, but fans think the two are dead ringers despite a 13-year age difference.
In case you think they're the same person, they have been photographed together and their resemblance is uncanny.
16. Susan Sarandon and Sigourney Weaver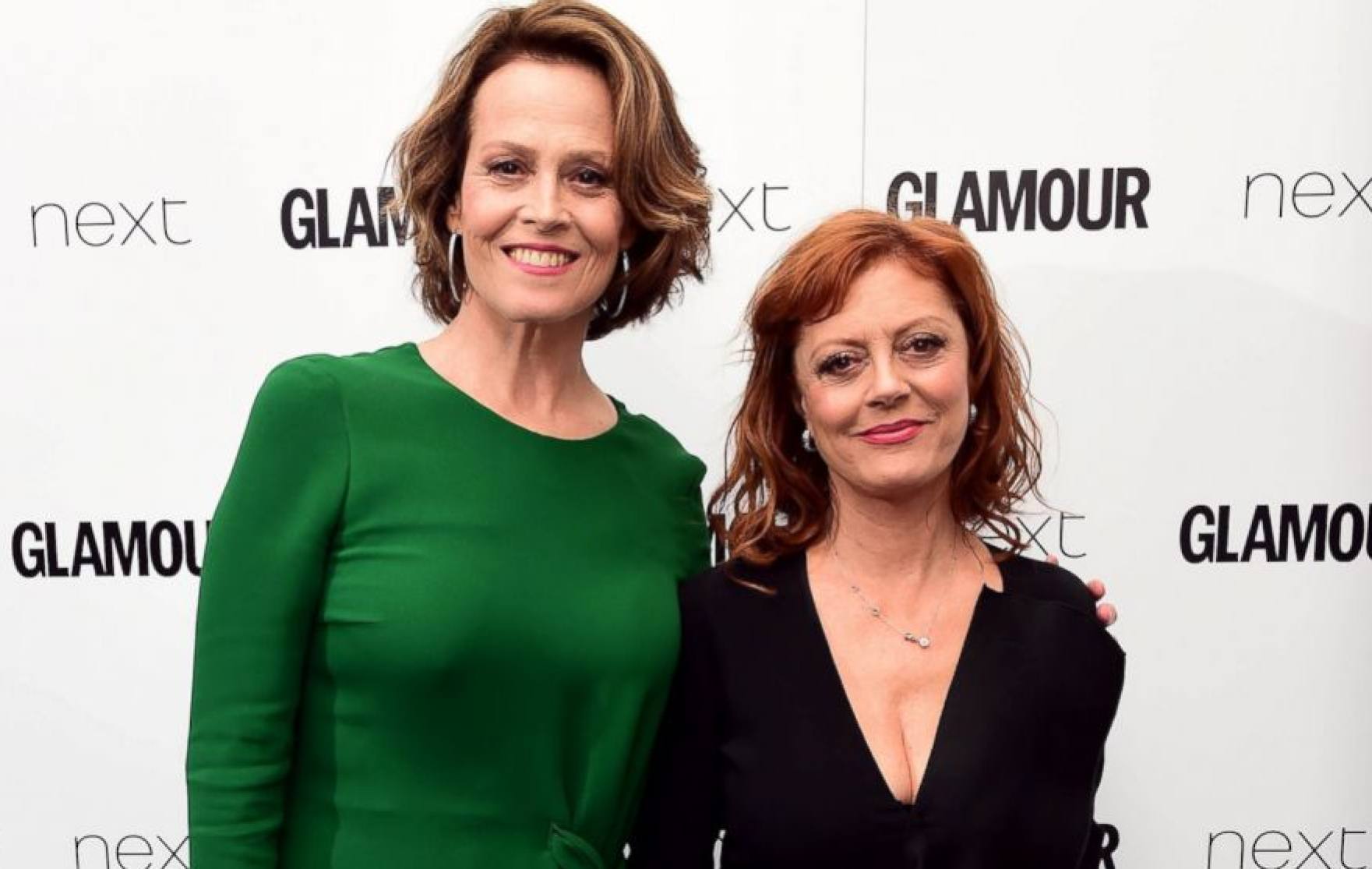 Susan Sarandon said at the Glamour Women of the Year Awards in 2016 that she and Weaver get mistaken for one another.
"I want to just clarify a few things. Sigourney may have left the stage but we are two different people. I have taken credit for Alien many times and she's signed autographs for me," she said at the ceremony, according to Page Six.
In 2014, Sarandon wrote an op-ed suggesting Weaver is her "badass alter ego".
17. Odeya Rush and Mila Kunis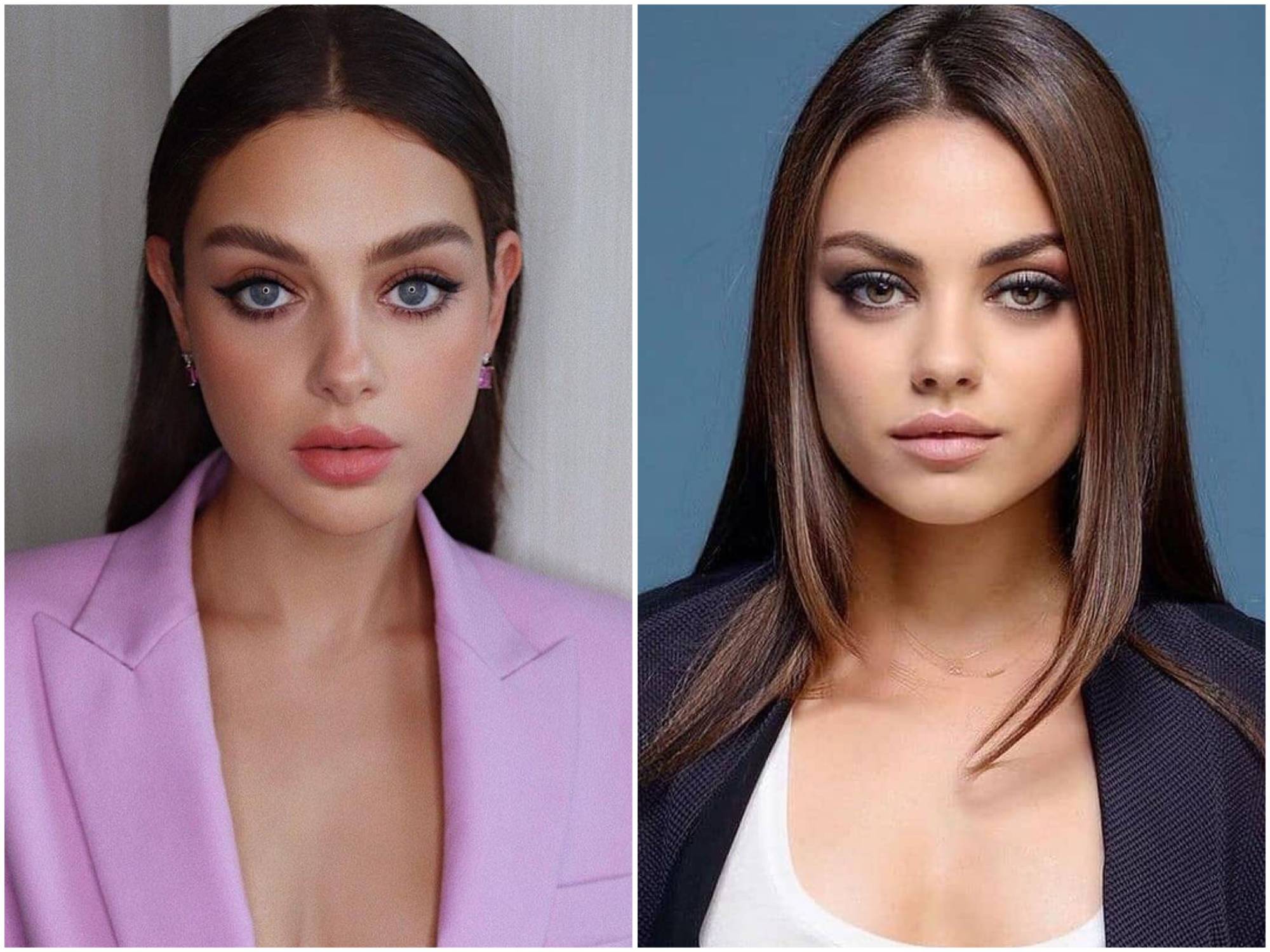 After Netflix released Let It Snow, fans immediately thought one of the young stars, Odeya Rush, resembled a younger Mila Kunis. People started comparing photos of the two side by side online.
Both actresses are Jewish immigrants, and though the two share similar facial features, the two have different eye colours.
18. Glenn Close and Cloris Leachman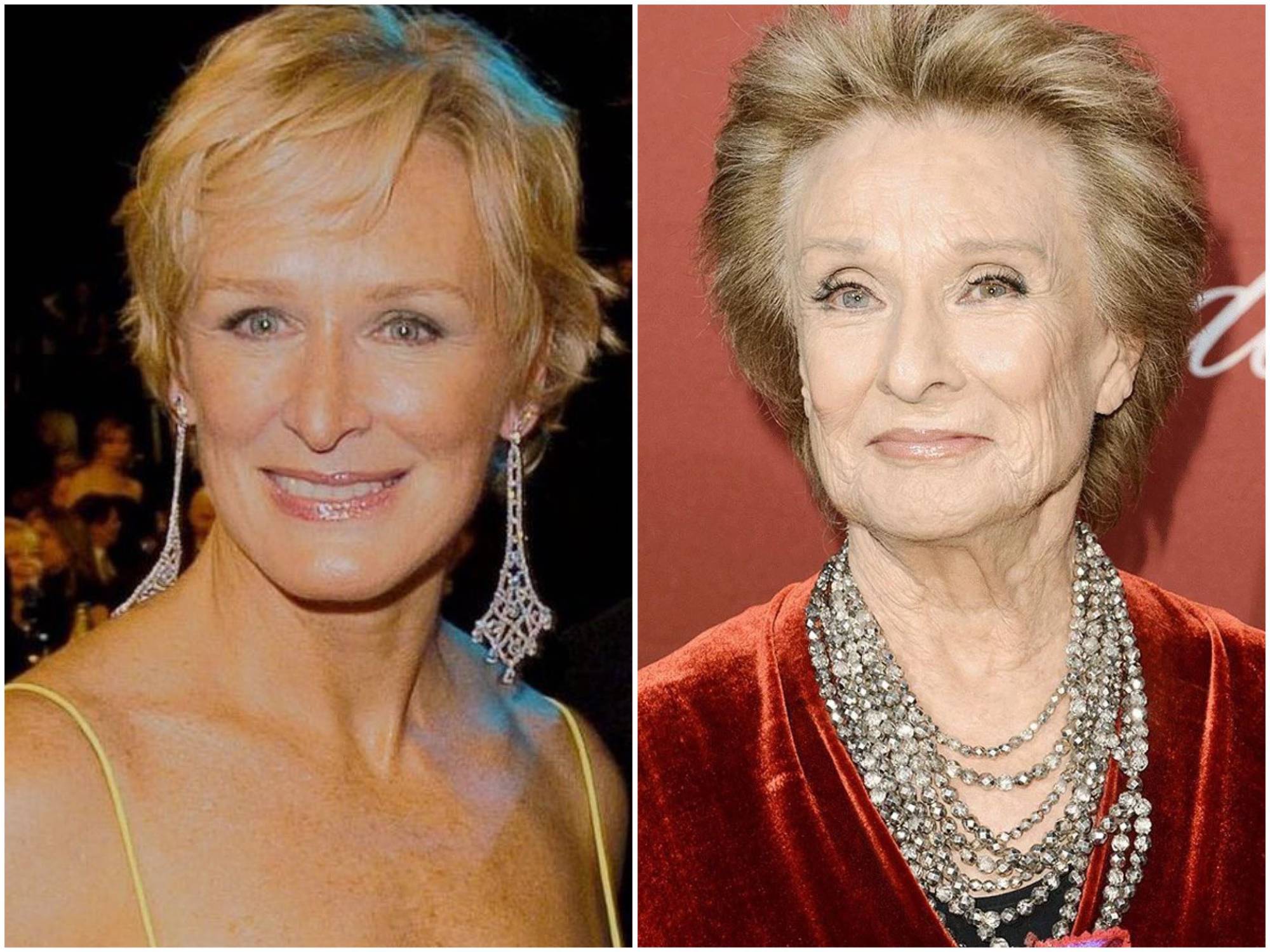 Glenn Close told Jimmy Fallon she was mistaken for actress Cloris Leachman by an excited fan while at the premiere for her new movie, The Wife.
"I was in the hotel and I was in the lift and the doors opened and this woman – she had dark glasses on. She said, 'Cloris Leachman!'" said Close.
Though Close tried to correct her, the fan wasn't having it.
"And I said, 'No, I'm Glenn Close,' She said, 'No, you're not!'" Close recalled. "And I said, 'Yes, I am.' And then she said, 'I meant that!'"
19. Regina Hall and Regina King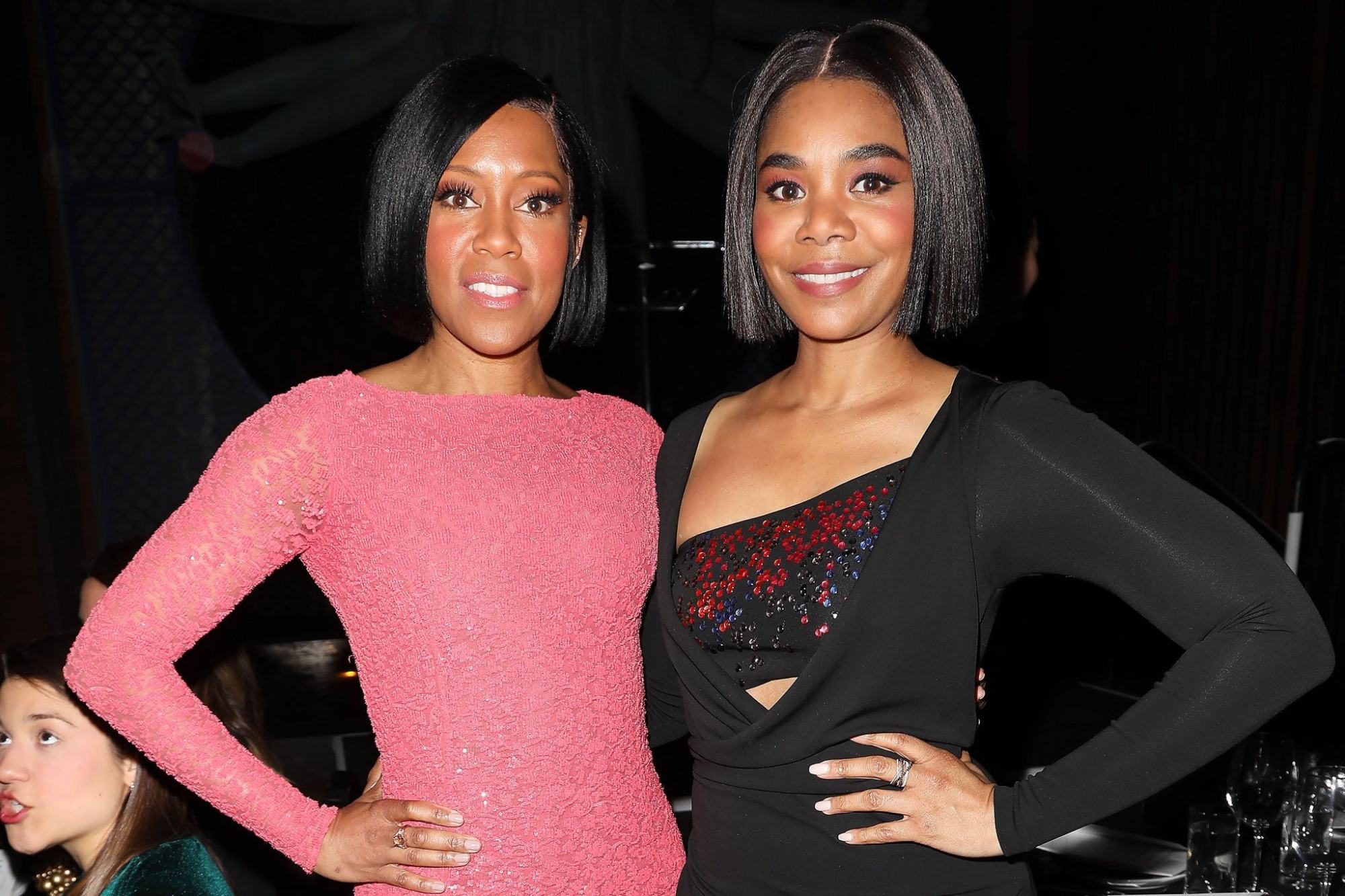 Regina Hall said she gets mistaken for Regina King often, and she's OK with it because she winds up getting some of her freebies.
"I hope she wins [more awards], because people get us confused and I get all the perks," said Hall at the New York Film Critics Circle Awards in January 2019, according to People. "Seriously, they're like 'Here's a gift certificate for Regina King, for US$5,000 for Barney's,' and I'm just like, 'I'm her!'"
Last year, King won the Oscar for best supporting actress in If Beale Street Could Talk.
20. Helen Mirren and Alexandra Grant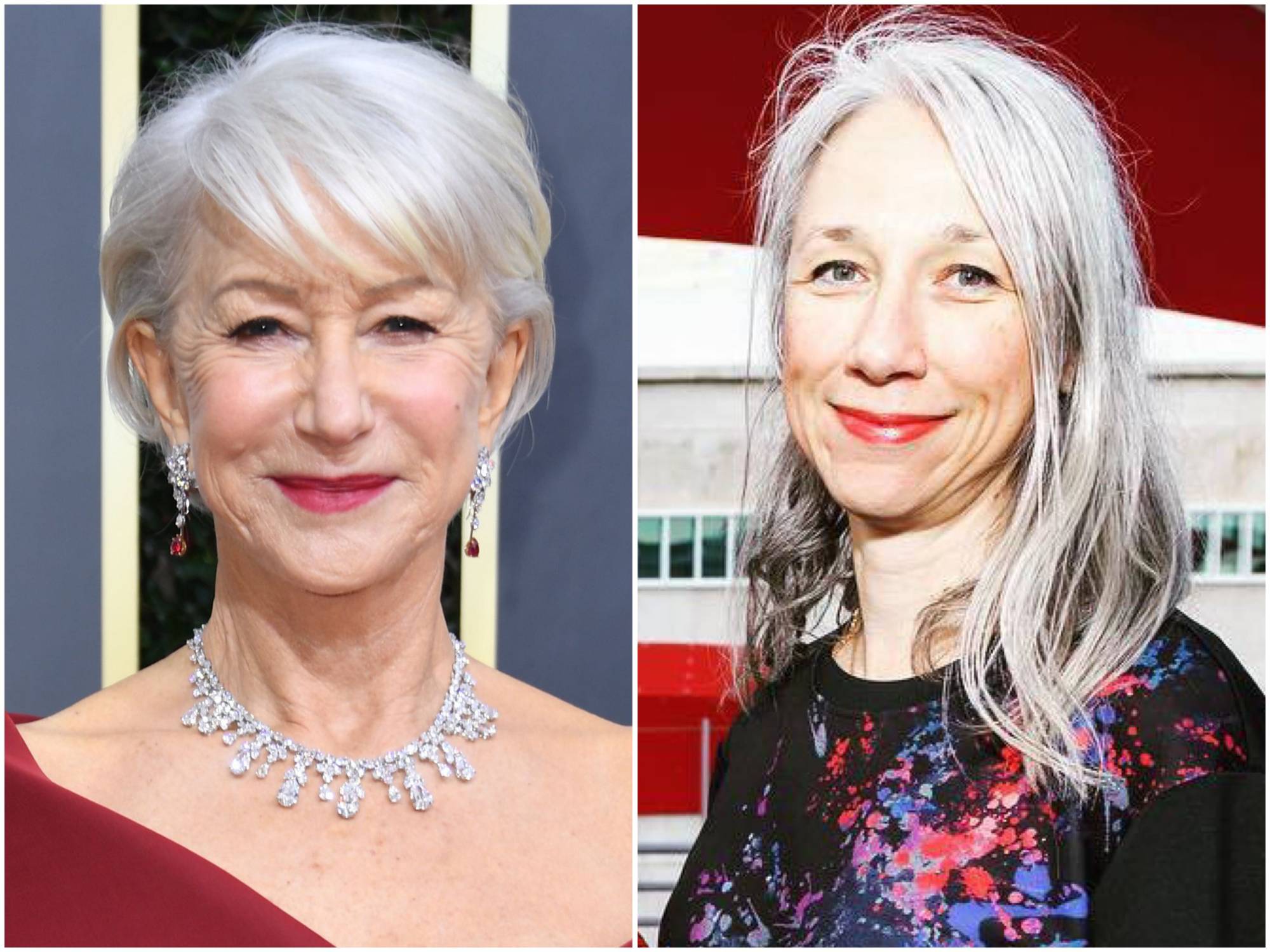 After Keanu Reeves stepped out with girlfriend, artist Alexandra Grant, fans immediately started confusing her for The Queen actress, Helen Mirren.
"That was very flattering on me, you know, because she's obviously lovely," Mirren told Entertainment Tonight of the comparisons.
Mirren has been married to director Taylor Hackford for more than 20 years.
21. Leelee Sobieski and Jennifer Lawrence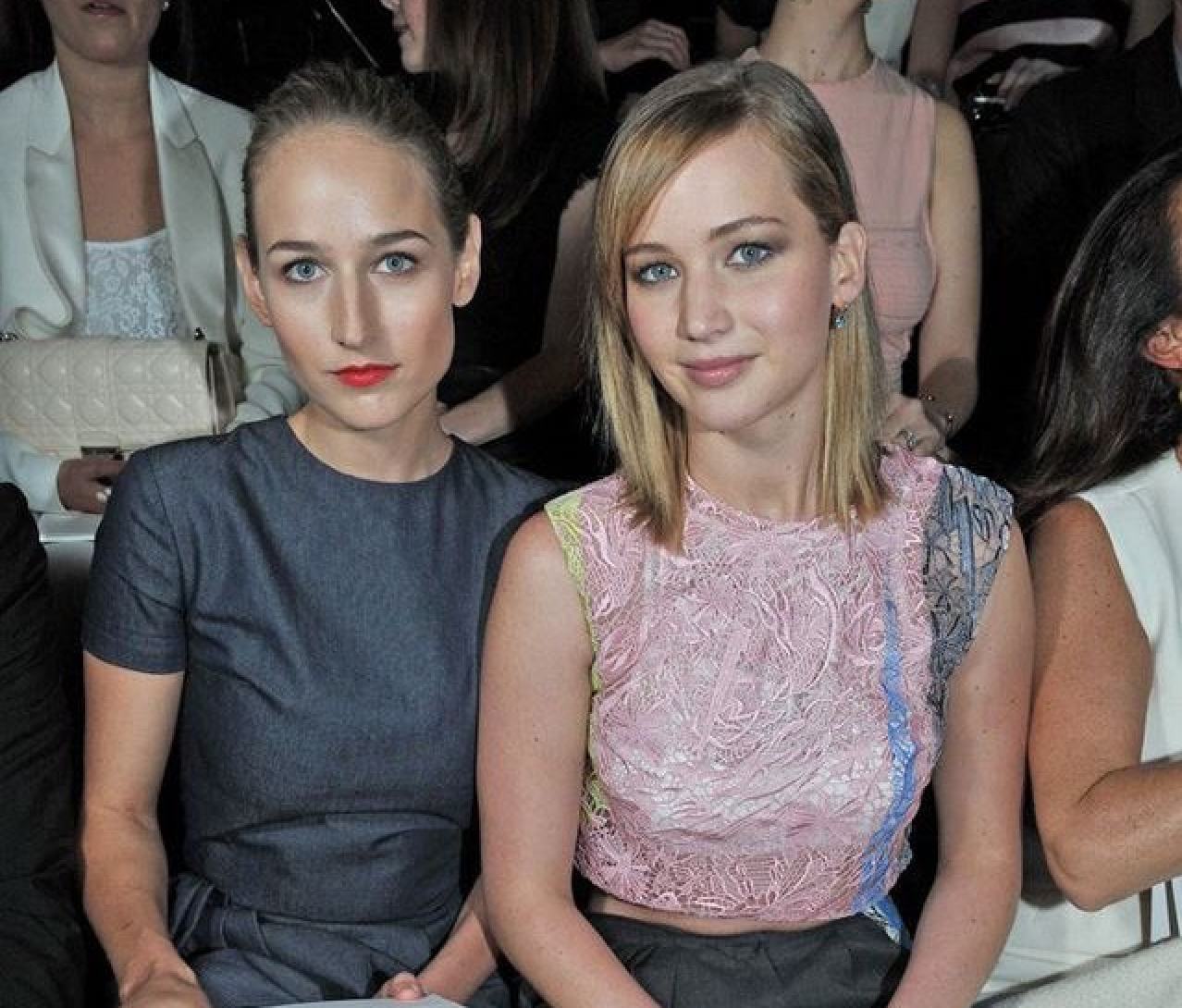 Before Jennifer Lawrence became one of the biggest stars in Hollywood, there was Leelee Sobieski, who you may remember from The Glass House. The two look strikingly similar whether they don short or long hairdos.
Sobieski – who some say also resembles a young Helen Hunt – left Hollywood to focus on being a mother to her two children.
Read the original article on
Insider
.

Zooey Deschanel has often been confused with Katy Perry, while Margot Robbie and Jaime Pressly are frequently compared despite a 13-year age difference
Susan Sarandon and Sigourney Weaver have long been mixed up, Jennifer Lawrence's lookalike is Leelee Sobieski, and Regina Hall pretends to be Regina King to get free stuff