Has Floyd Mayweather blown a US$1.2 billion fortune? Jake Paul claims the boxer is 'broke', after he splashed out on multiple Rolls-Royces, Mercedes, Lamborghinis, Porsches, mansions and private jets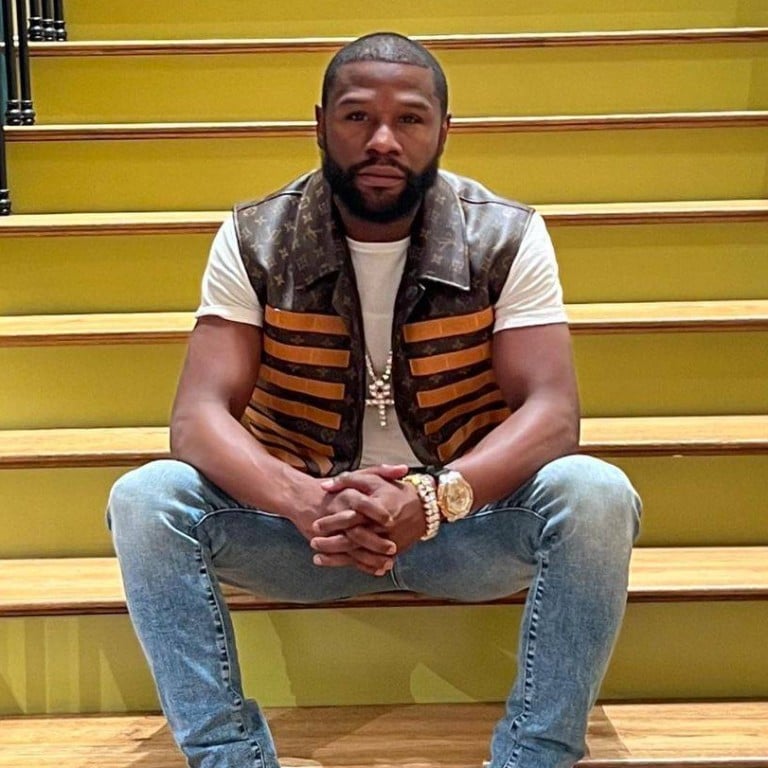 Floyd Mayweather Jr. is broke? That's the recent claim of boxer and YouTuber Jake Paul, who claims the legendary fighter hasn't paid his brother, Logan, for their exhibition match last year, according to an interview with Rob Moore, posted on Instagram.
But "Money" himself never admits he doesn't have money, of course. He has said Logan got paid and wanted another exhibition. He even boasted he has banked US$300 million per month in recent years, per World Boxing News. "In 32 months, I put myself in a position with a smart business team to make US$300 million a month," he revealed.
Multimillion-dollar homes
It's no surprise for A-list stars to live in million-dollar houses, and each of Mayweather's is worth no less than eight figures. Moreover, these houses feature not only swanky furniture and OTT ornaments but also "special amenities" to fully meet the owner's every need.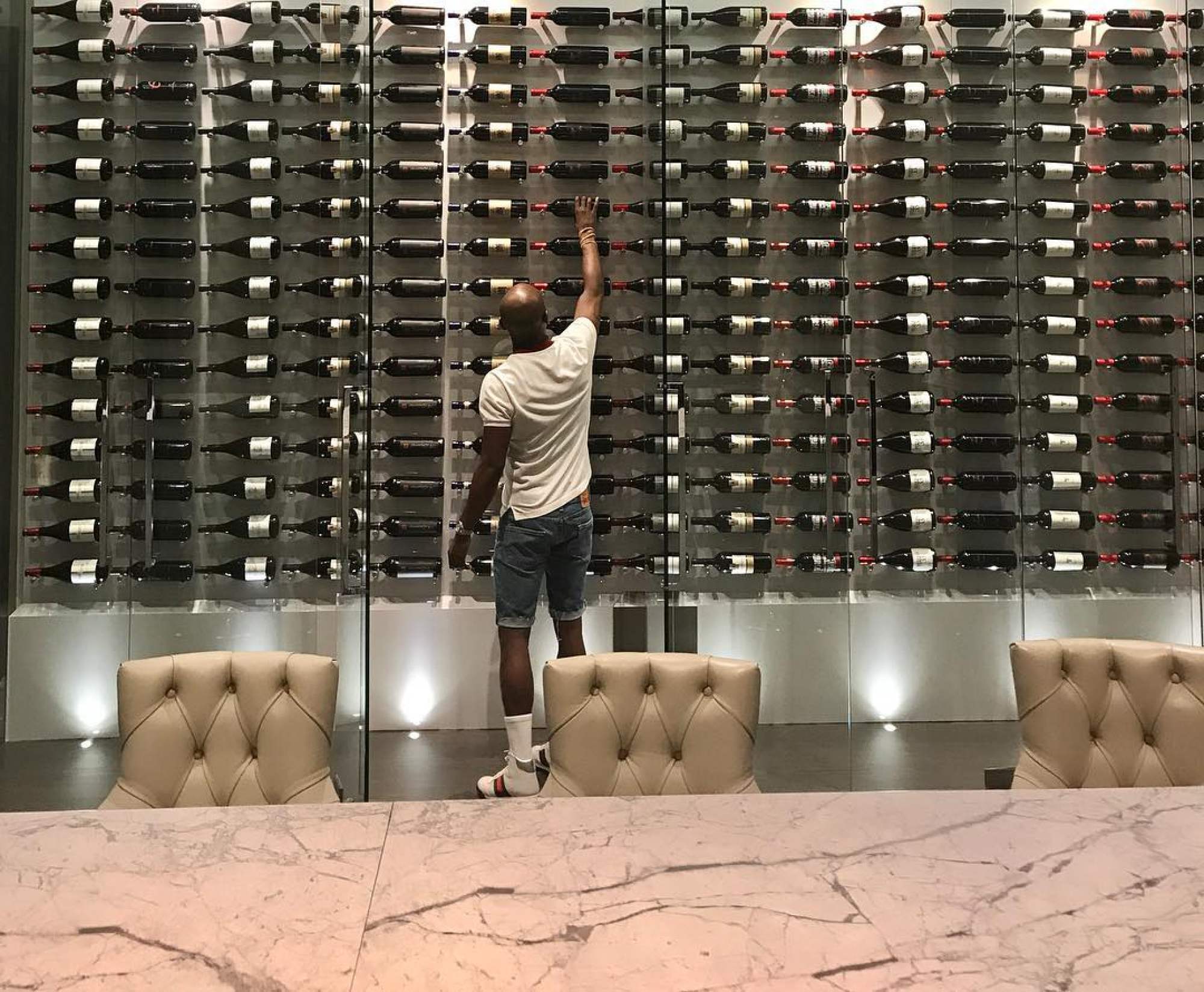 For example, the six-bed home in Beverly Hills, Los Angeles, valued at US$25 million, has a candy shop, a 12-seat cinema and a wine cellar with 225 bottles. Meanwhile, his US$10 million Las Vegas mansion has two guest houses, 11 bedrooms, 17 bathrooms, indoor and outdoor swimming pools, a gym and a 1.4-acre vineyard. And a third house – a US$18 million waterfront pad in Miami Beach – has a 5,000 sq ft rooftop deck and a private dock for a 100-foot boat, besides a pool, spa, cinema, gym and games room.
Cool wings and wheels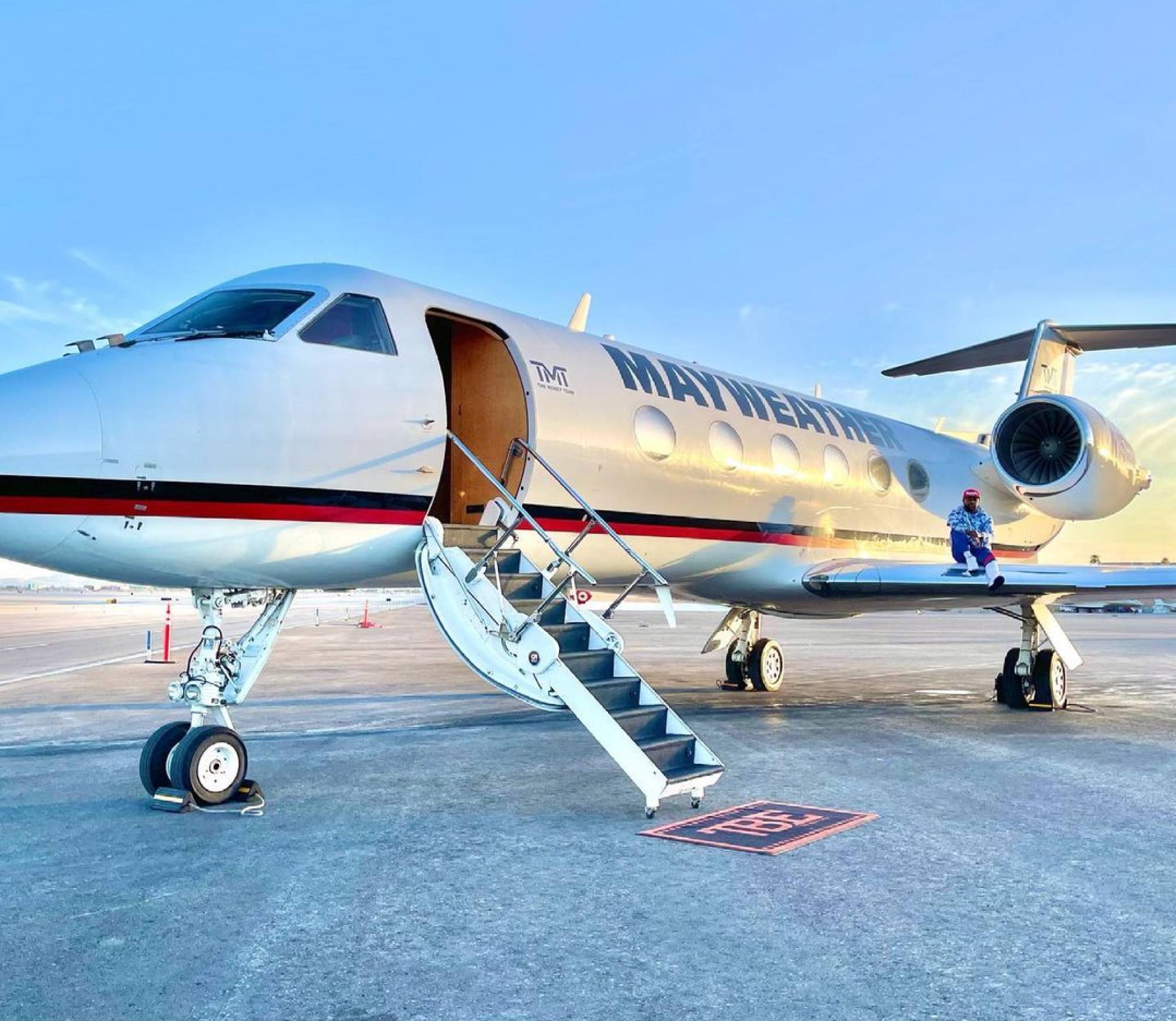 Travelling the world for exhibitions and holidays, Mayweather always does it in style. He doesn't have one but three private jets, via Daily Mail. They are named "Air Mayweather" and carry signature logos: "TMT – The Money Team" and "50–0". Each cost him US$40-50 million, with his 12-seater Gulfstream III enhanced with "gold cup holders, gold sink, gold accents throughout", according to TMZ.
At ground level, besides splashing US$200 million on a yacht for his sunbed and pool parties with beauties, he has also
bought about 100 cars over the years
that he "always pays in cash" for, including 16 Rolls-Royces, Ferraris, Bugattis, Lamborghinis, Mercedes McLarens, Business Insider reports.
"The Billionaire" watch and stones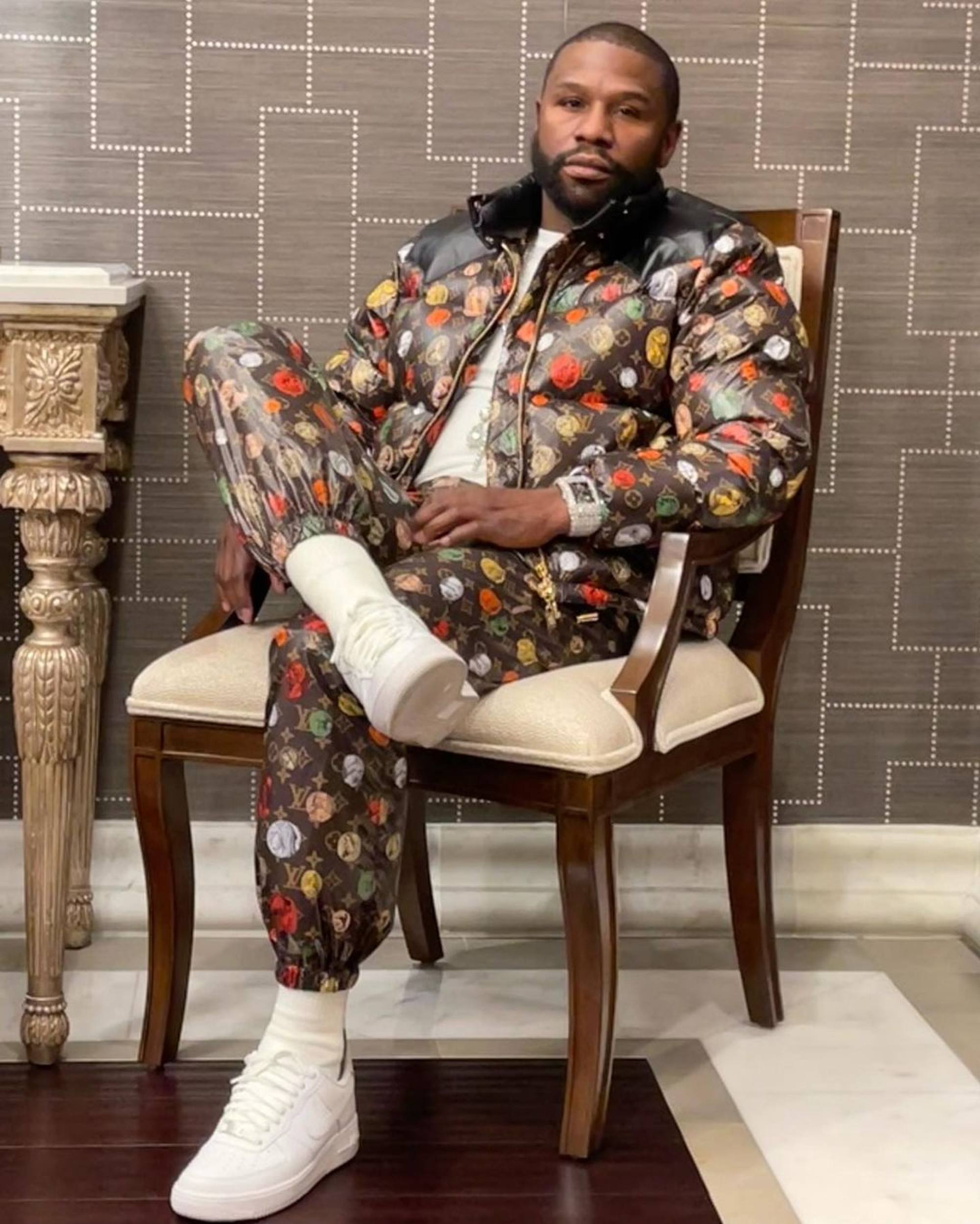 Mayweather loves things that sparkle. A lot. His most twinkling personal item is surely "The Billionaire", a 260-carat diamond watch from Jacob & Co that cost him a whopping US$18 million. It's just one of over 40 timepieces from other big name brands like Hublot, Patek Philippe, Audemars Piguet and Rolex, a collection estimated to be worth around US$30 million, per Sportskeeda.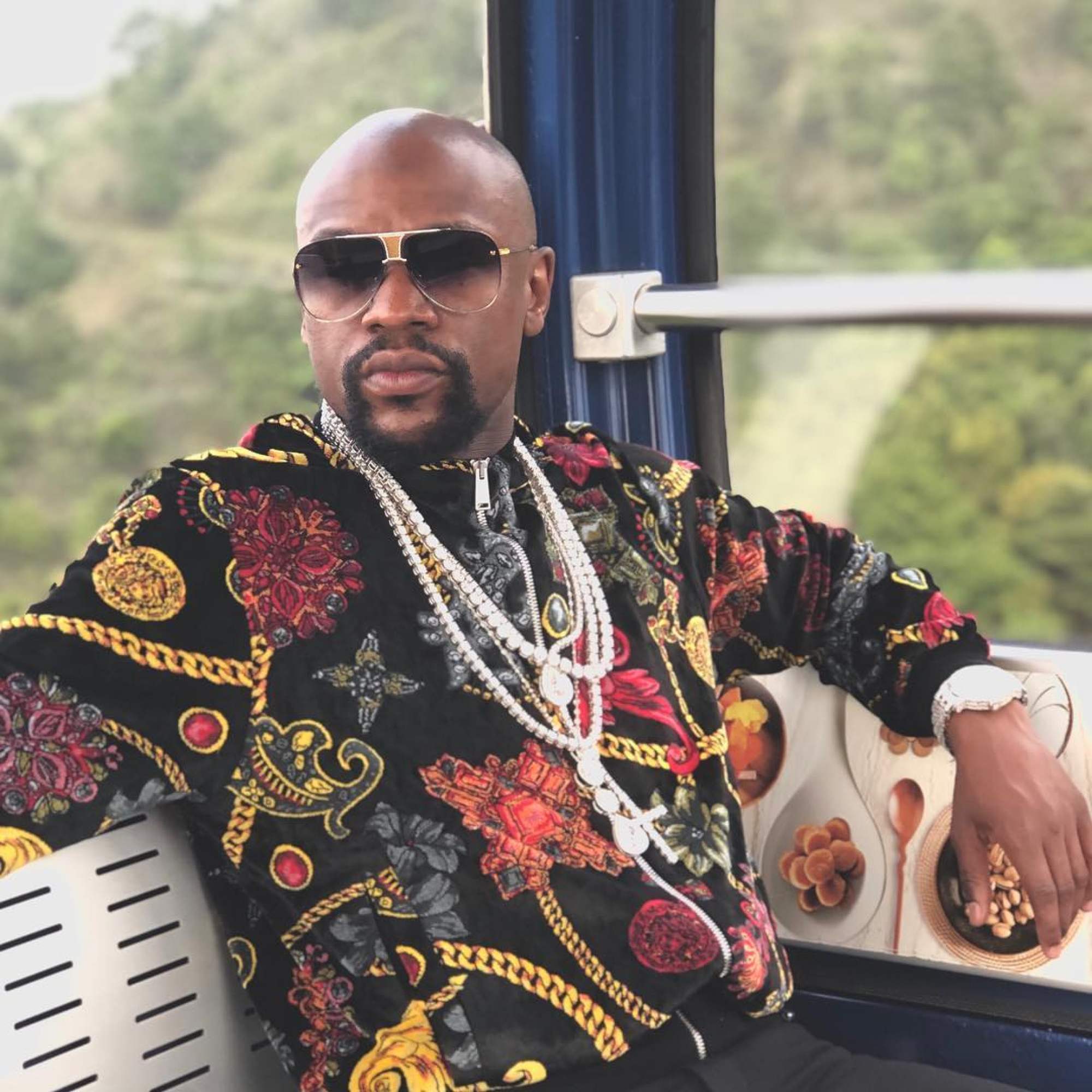 After lots of diamonds, other precious stones and oodles of gold are also favourite accessories and he usually buys various pieces at the same time. For example, on a shopping trip in 2018, he spent US$5.3 million on a 30-carat pear-shaped VVS ring, a 4.5-carat diamond bracelet, a two-pound gold necklace, and three watches, TMZ reports. In 2015, he dropped US$10 million on a 50-carat ring and a 74-diamond necklace, according to Rolling Stone.
Bags of bags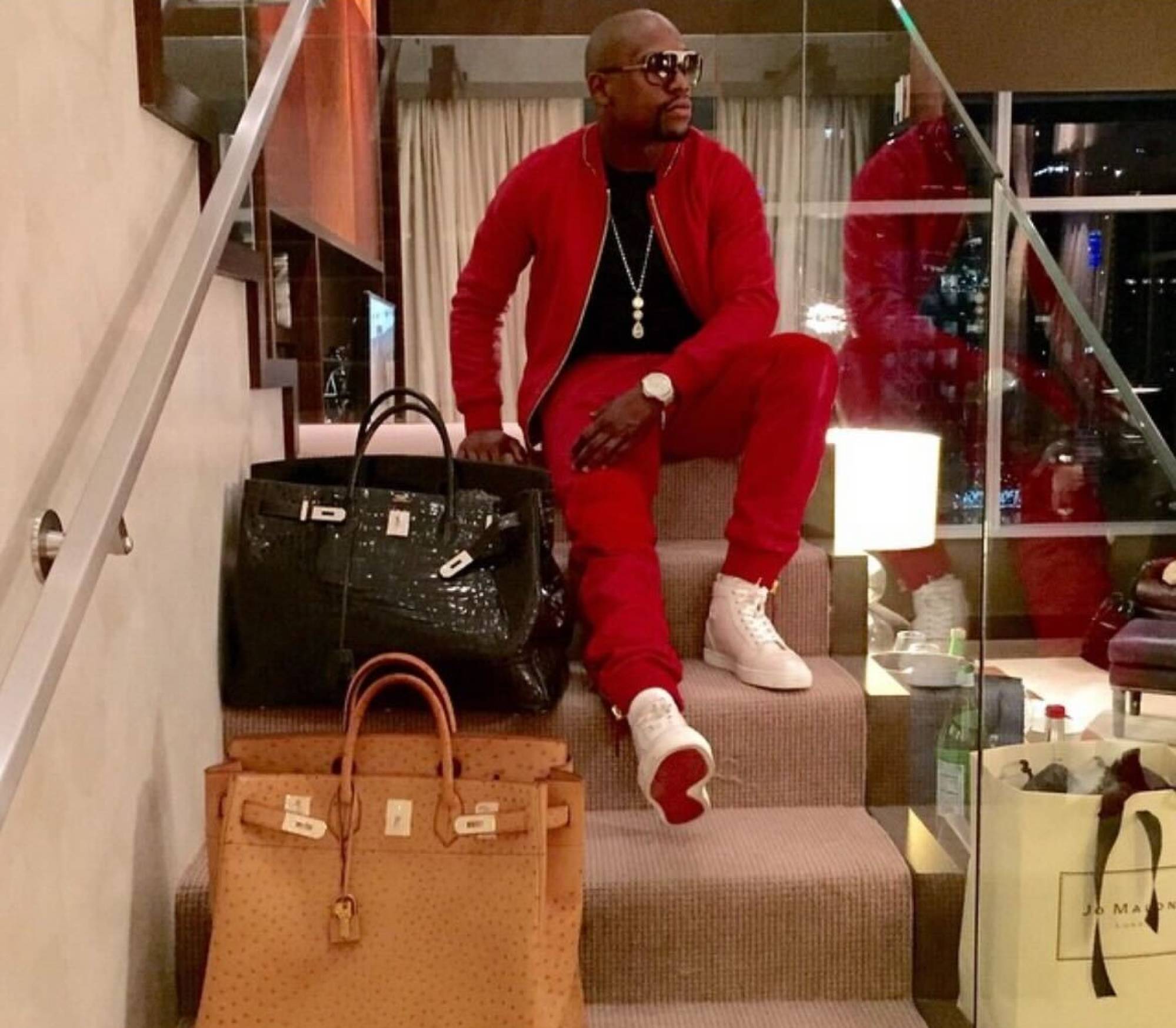 If Mayweather splurges millions on jewellery, it's just hundreds of thousands on … handbags. In 2016, he shared an Instagram video of paying US$400,000 for five Hermès bags. Later in another post in 2019, he showed off the biggest Chanel bag in the world, a hula hoop bag worth some US$2,400.
Sports betting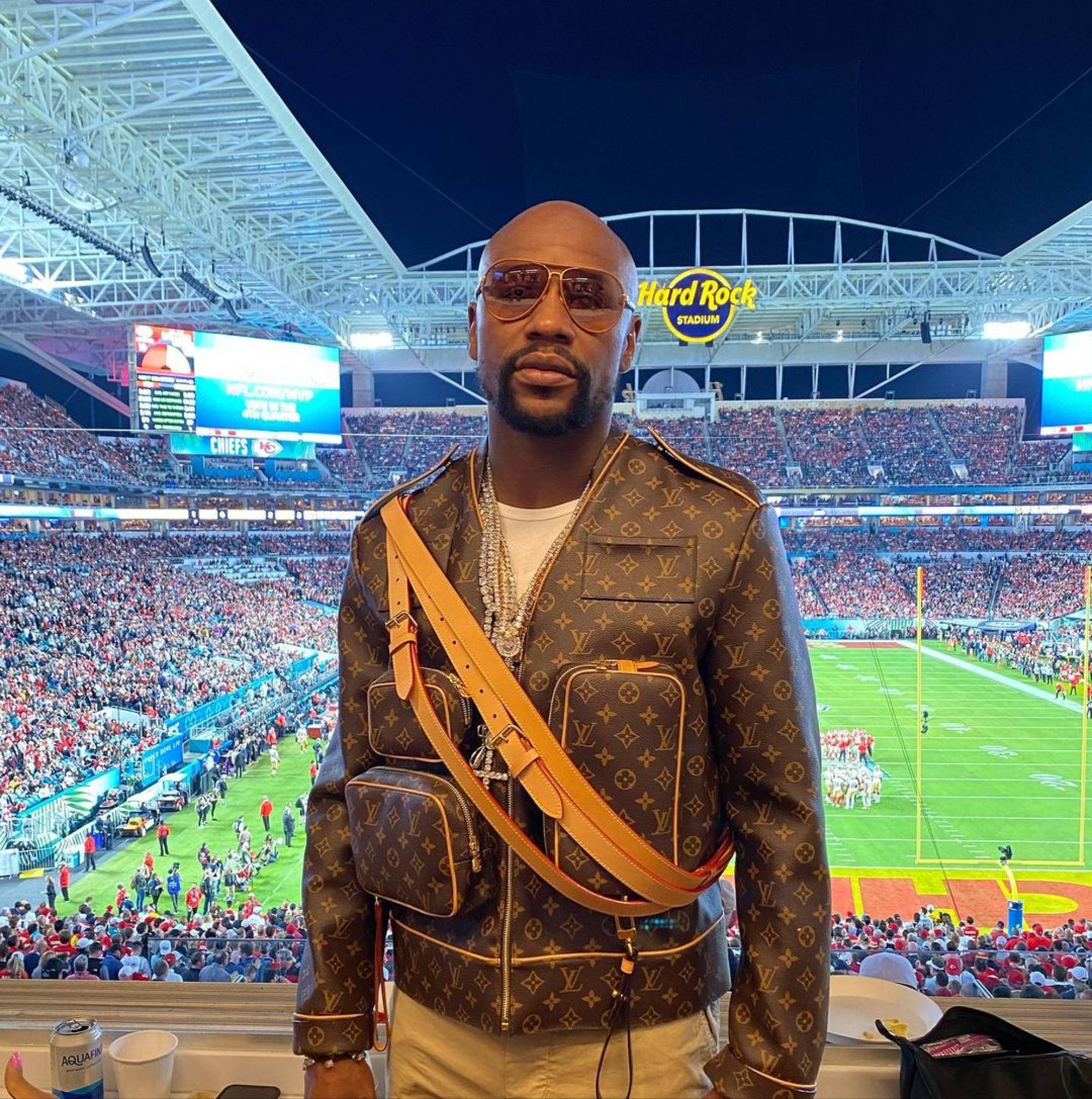 Mayweather loves a big wager when it comes to sport, starting with boxing, including betting on himself, of course, as well as the NBA, NFL and other sports. And he has won millions. Some of his biggest wins include US$4.7 million in a month in 2014 from games in the NFL, and more than US$1 million from NBA and boxing in May 2015, according to tabloid reports. However, he has reportedly lost much more overall – about US$50 million in 2017 alone, according to Maxim.
Personal chef and barber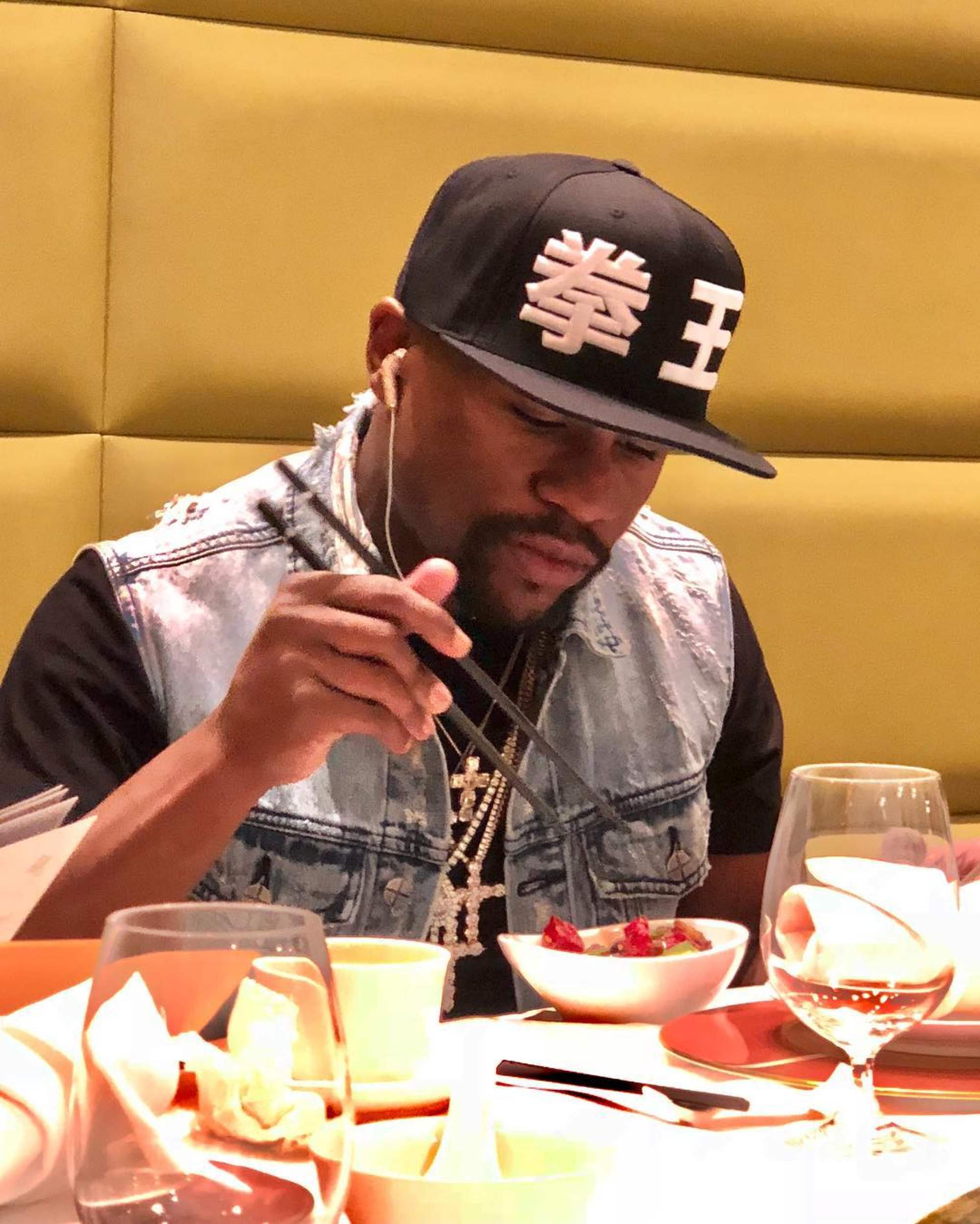 Training hard and with an unusual schedule, often eating at night, Mayweather has a chef who is available 24/7 to cook for him any time he wants. That extends even to making five-course meals for 50 people at 2-3am, per Vice. That's why he's willing to pay US$1,000 per meal, with the price set not by the chef but by him.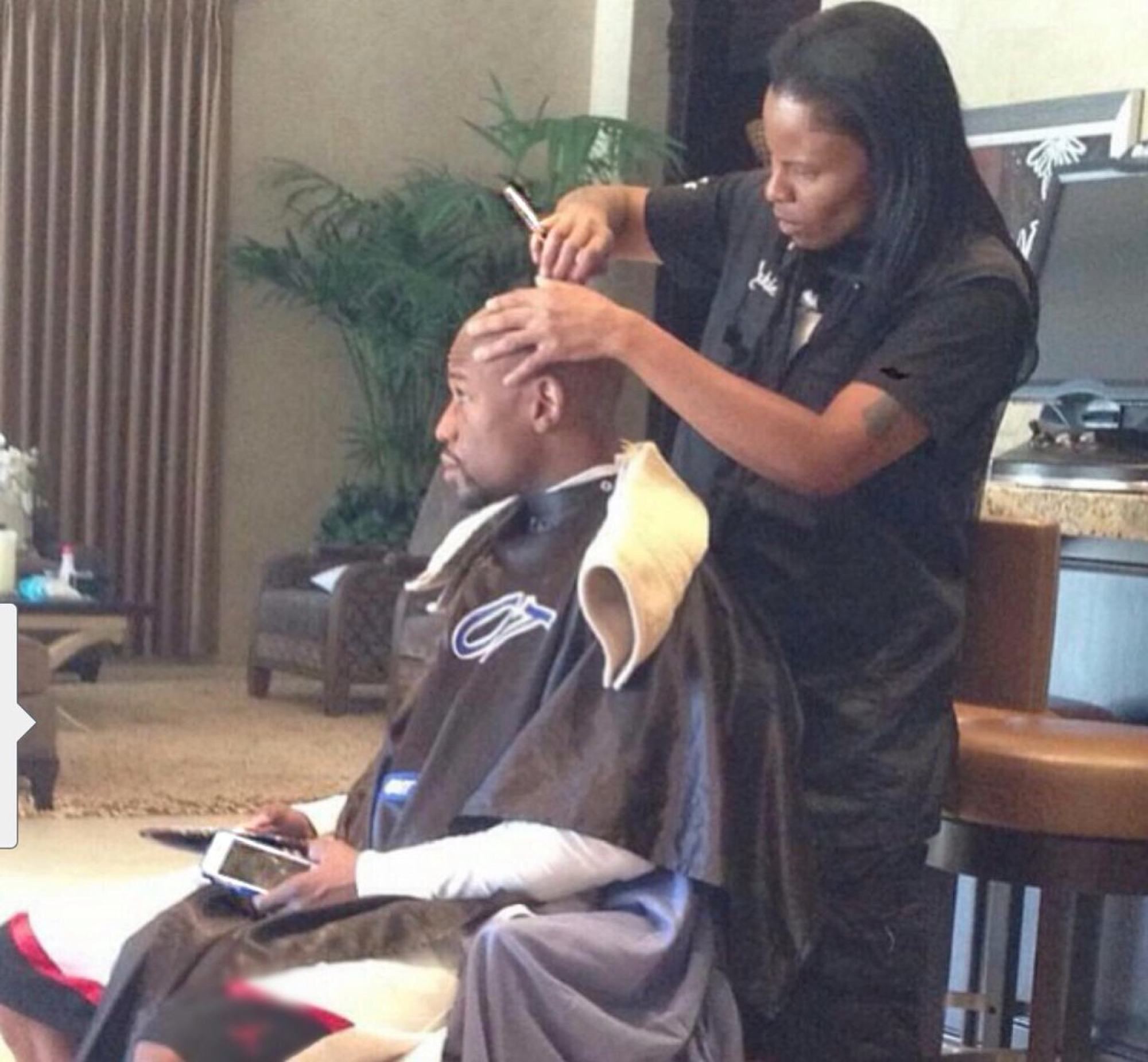 He also spends a similar amount for a haircut – often more of a shave – with his barber's fee running to some US$10,000 per month. "I cut his hair two times a week, three times is pushing it, but then it also depends on the occasion. If he's in training I will cut him Monday, Wednesday and Friday," his barber Jackie Starr told TMZ.
Disposable boxers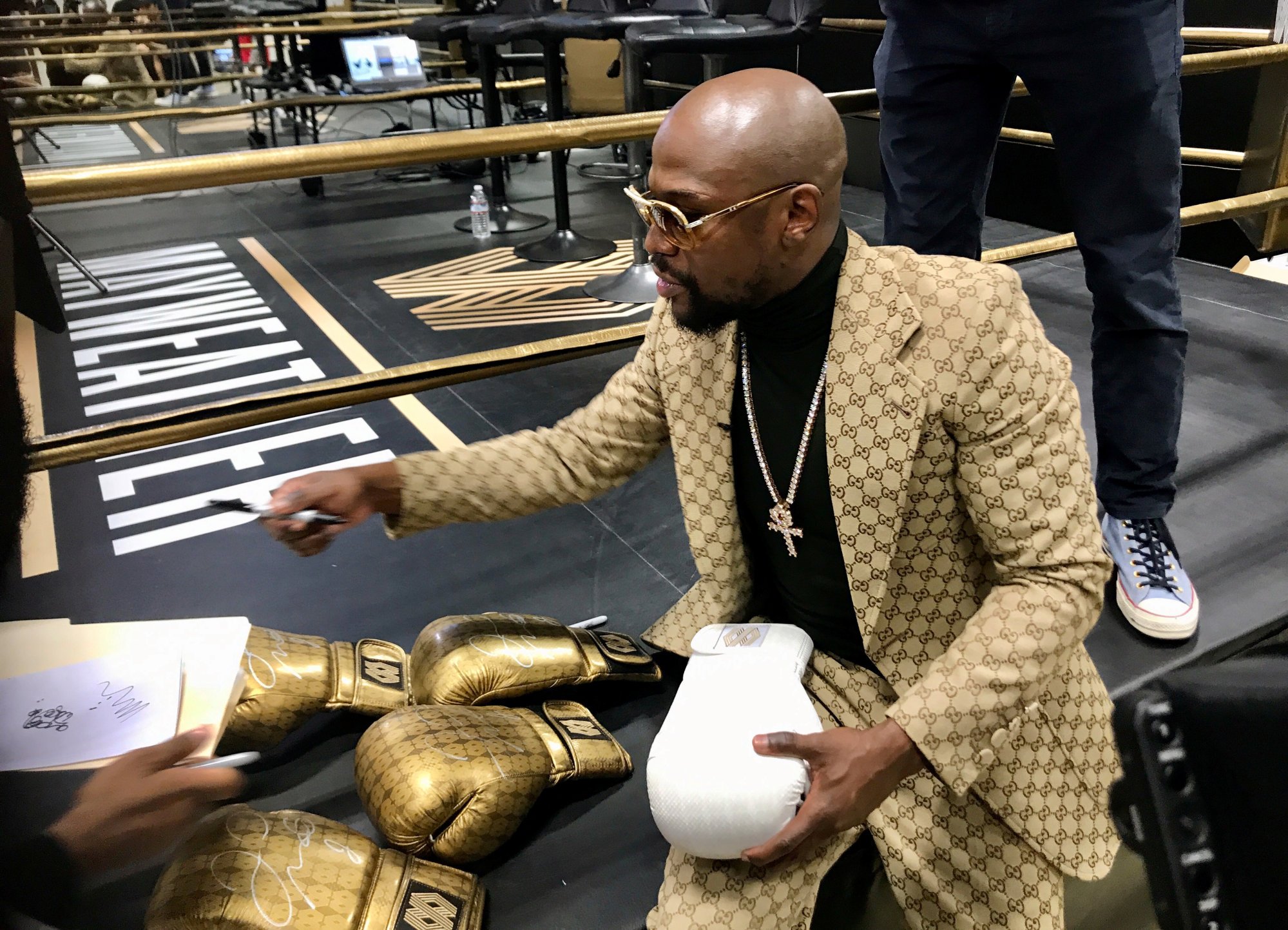 The superstar boxer has a deep appreciation for other boxers – underwear, that is. Mayweather reportedly never uses a pair twice, buying stacks of Macy's US$18 boxer shorts which cost him "only" US$6,500 per year, per USA Today.

YouTuber Jake Paul claims Mayweather – who throws away his underwear after wearing it once – hasn't paid his brother, Logan, for their 2021 exhibition match
He has splashed on around 100 luxury cars; watches from Jacob & Co, Hublot, Patek Philippe, Audemars Piguet and Rolex; and bags from Hermès and Chanel