How did LeBron James become the first active NBA billionaire? The Lakers and Space Jam star made it with a little help from Adele's boyfriend Rich Paul … and a lifetime deal with Nike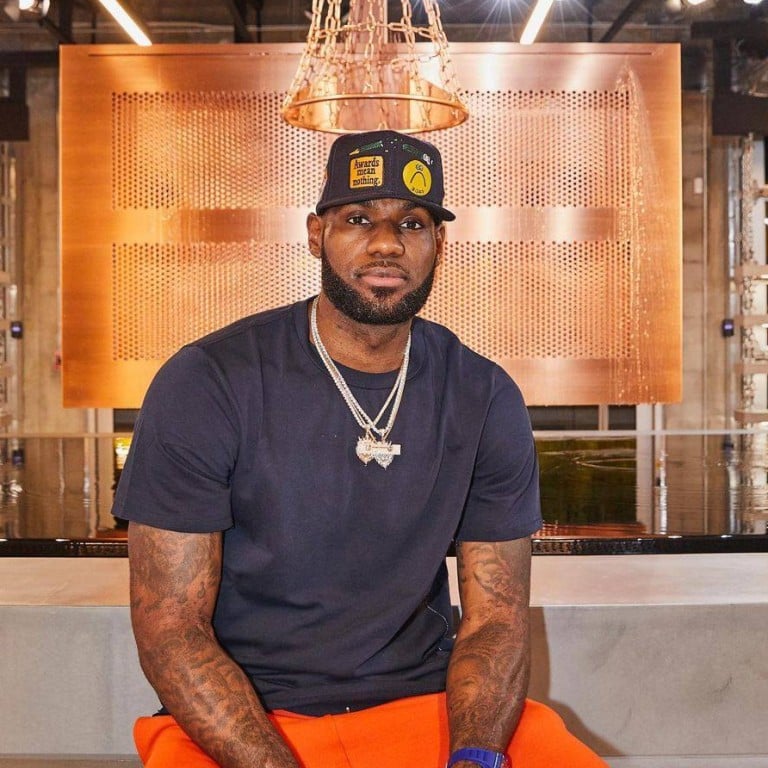 He's considered one of the best NBA players of all time, up there with fellow billionaire basketball legend Michael Jordan, but LeBron James is the first star in the sport to have a net worth of a billion dollars or more before he's even retired.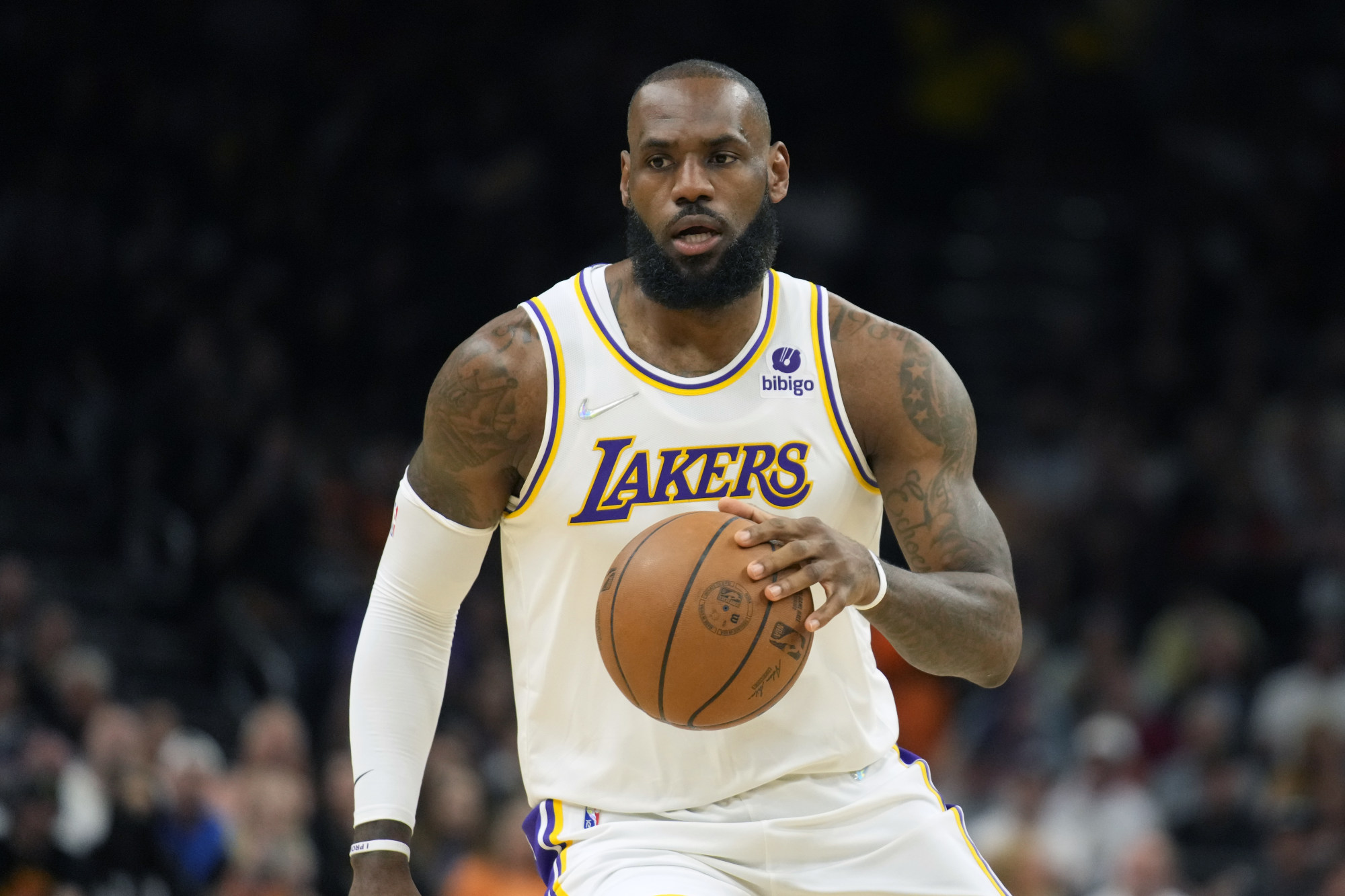 In 2014, James told GQ, "If it happens. It's my biggest milestone. Obviously I want to maximise my business. And if I happen to get it, if I happen to be a billion-dollar athlete, ho. Hip hip hooray!"
The father-of-three can now go ahead and cheer. His history-making feat also means the future looks bright for his eldest son Bronny James, 17, who could even be drafted into the NBA before his dad retires.
But just how did James make that billion?
He's got Adele's boyfriend to thank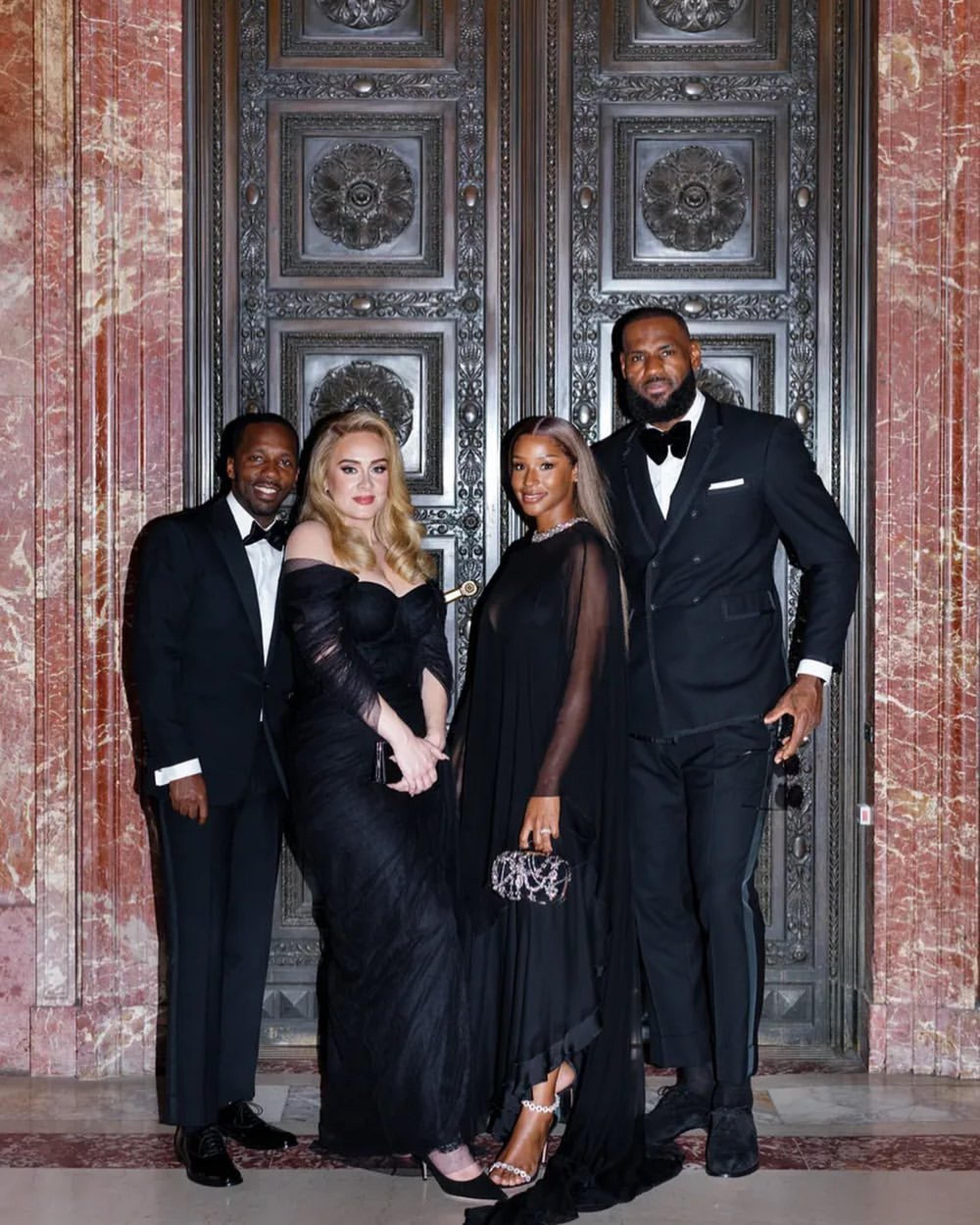 The athlete, 37, attended the wedding of fellow basketball pro Kevin Love in June. There, he and his wife of nine years, Savannah James, posed with British singer Adele and her boyfriend – and James' agent – Rich Paul.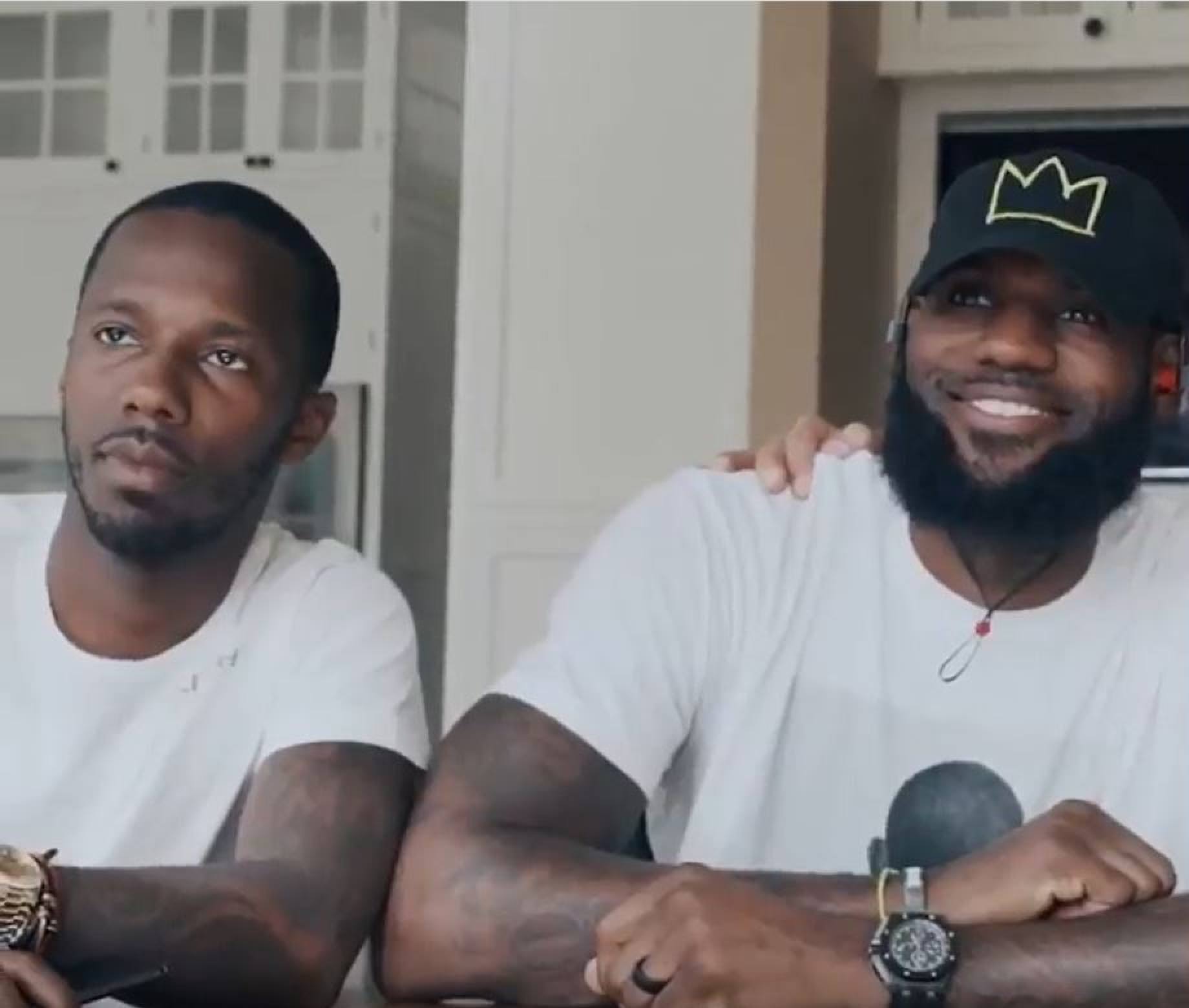 The Rolling in the Deep hitmaker has been seen attending LA Lakers games with Paul, who started Klutch Sports Group in 2012. The services of an agent are vital in securing the best contract when it comes to maximising both on-court action and lucrative endorsement deals that keep the money rolling in when you are off-court or in retirement.
He earned US$385 million playing ball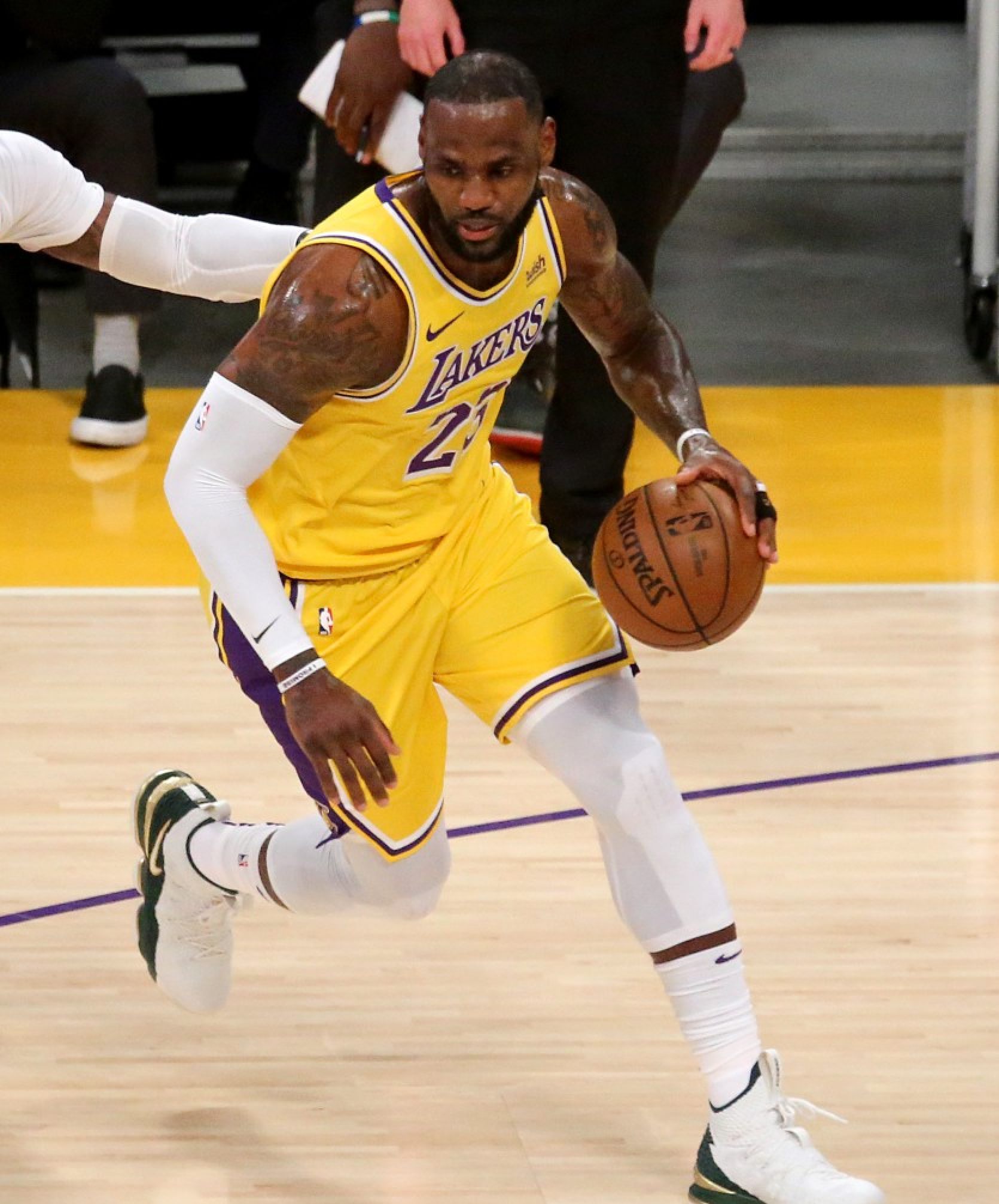 The 205.7cm (6ft 9in) athlete from Akron, Ohio, played with the Cleveland Cavaliers and Miami Heat before moving to the Los Angeles Lakers in 2018, and has earned the moniker "King James" for his feats over a record-breaking career. Today, he's a four-time NBA champion with two Olympic gold medals.
"I go from US$10 in my pocket to US$100 million. In high school," he recalled to GQ in that same 2014 interview. In 2020, he signed an US$85 million, two-year contract extension to stay with the Lakers until 2023, and in his final season is expected to earn US$11,299 per minute played. To date, he has earned more than US$387 million in salary in his career, according to Spotrac.
But he made US$900 million when he wasn't on the court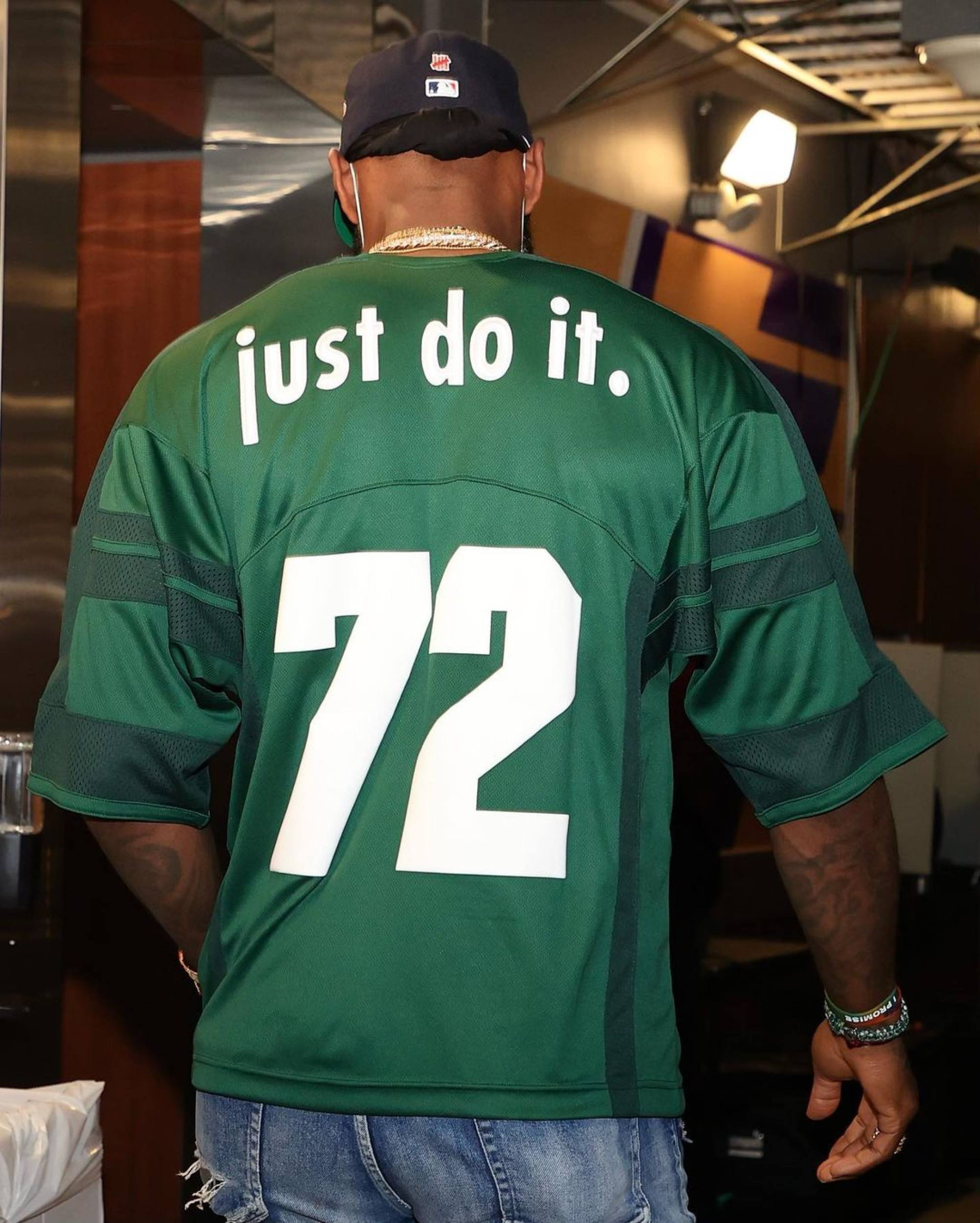 Despite earning that huge sum from playing, the largest portion of James' earnings has actually come from endorsements. At just 18 years old in 2003, the basketball star turned down offers from the likes of Adidas and Reebok to sign a seven-year deal with Nike. He took home US$90 million from the contract, which was extended in 2010 and became a lifetime deal in 2015. GQ reported in 2014 that he was generating US$300 million from his LeBron 11 trainers alone. Although James was offered more cash to go elsewhere, his decision to stick with the Nike relationship was clearly a smart call.
He earned US$121.2 million in 2021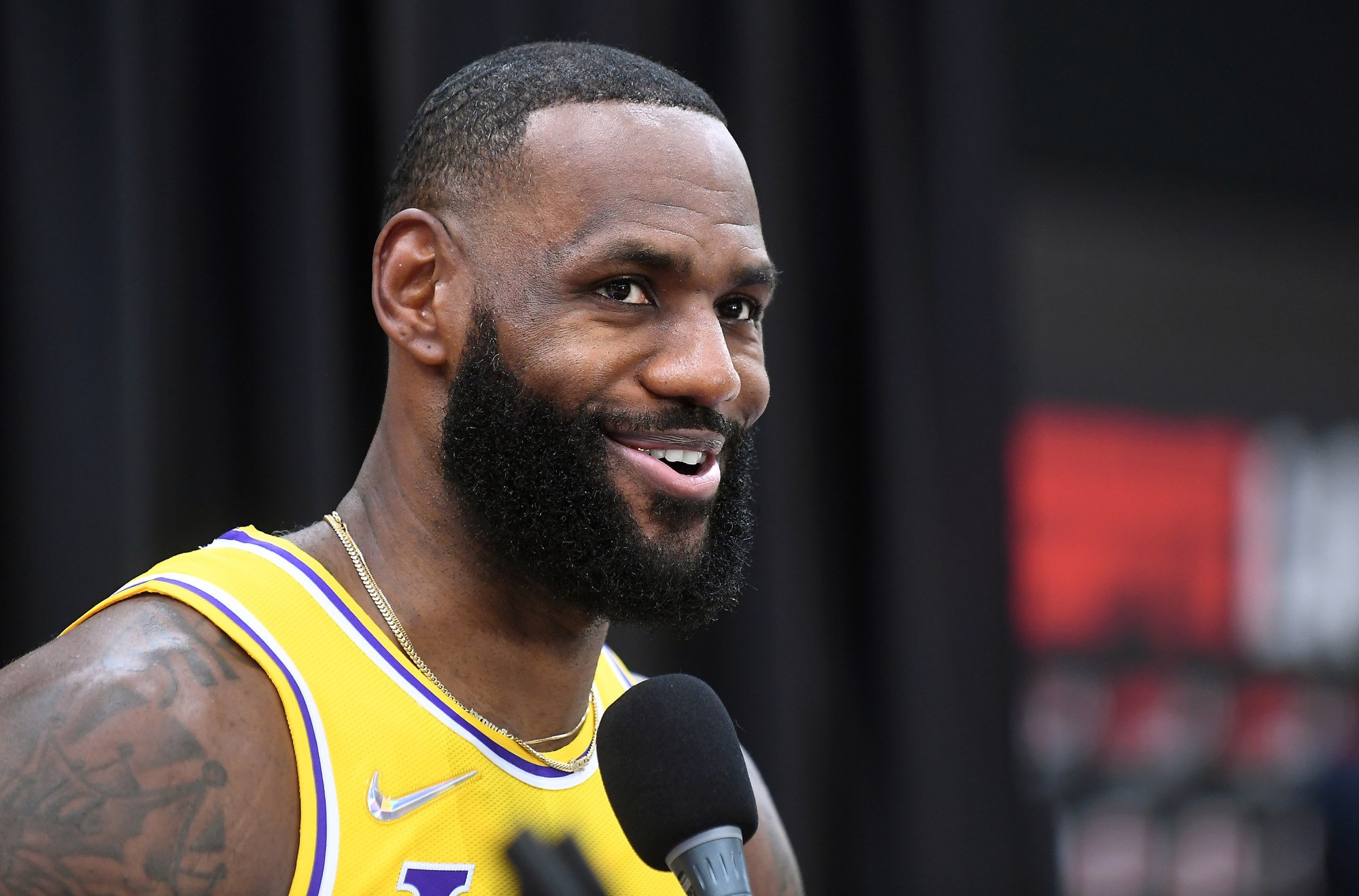 James is among the biggest earners in sports, but his income last year wasn't quite as much as that earned by
footballer Lionel Messi
, who raked in US$130 million. His US$1 billion fortune also doesn't yet match up to basketball and original
Space Jam
star Michael Jordan, who has a net worth of US$1.7 billion, according to
Forbes
. Professional golfer Tiger Woods is estimated to be worth US$1 billion, placing him third behind Jordan and James, with the trio being the only athletes in the world to reach 10 figures in earnings.
Forbes
recently reported that James had made US$1.2 billion in all from this career before tax.
He built his fortune through smart investments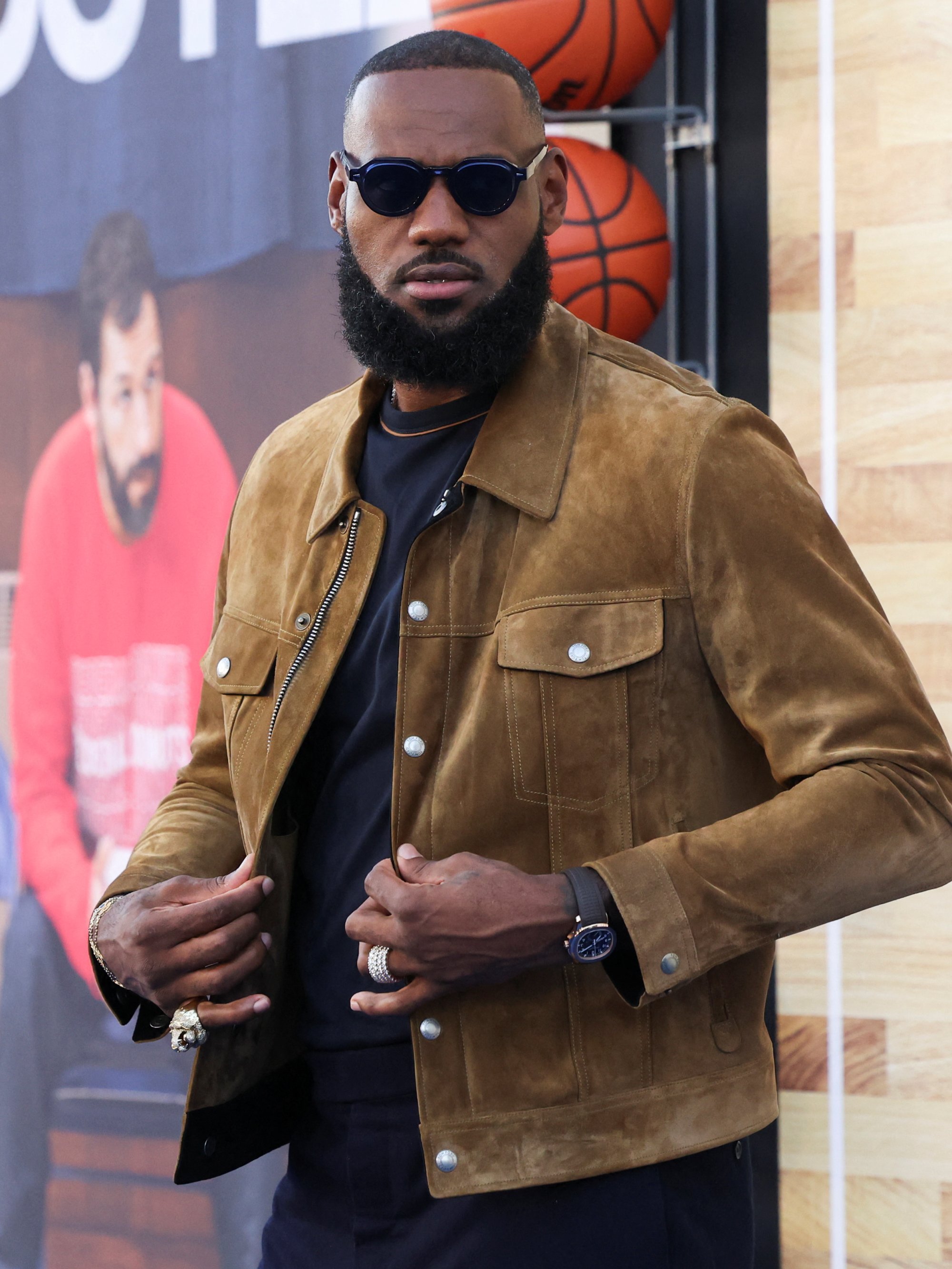 Like a true billionaire, James has several homes. This includes a US$37 million Beverly Hills mansion bought in 2020, a (slightly) more modest eight-bedroom home in Los Angeles' Brentwood neighbourhood bought for US$23 million in 2017, and a home he built near his hometown of Akron, Ohio, with a value of more than US$9 million, according to Architectural Digest.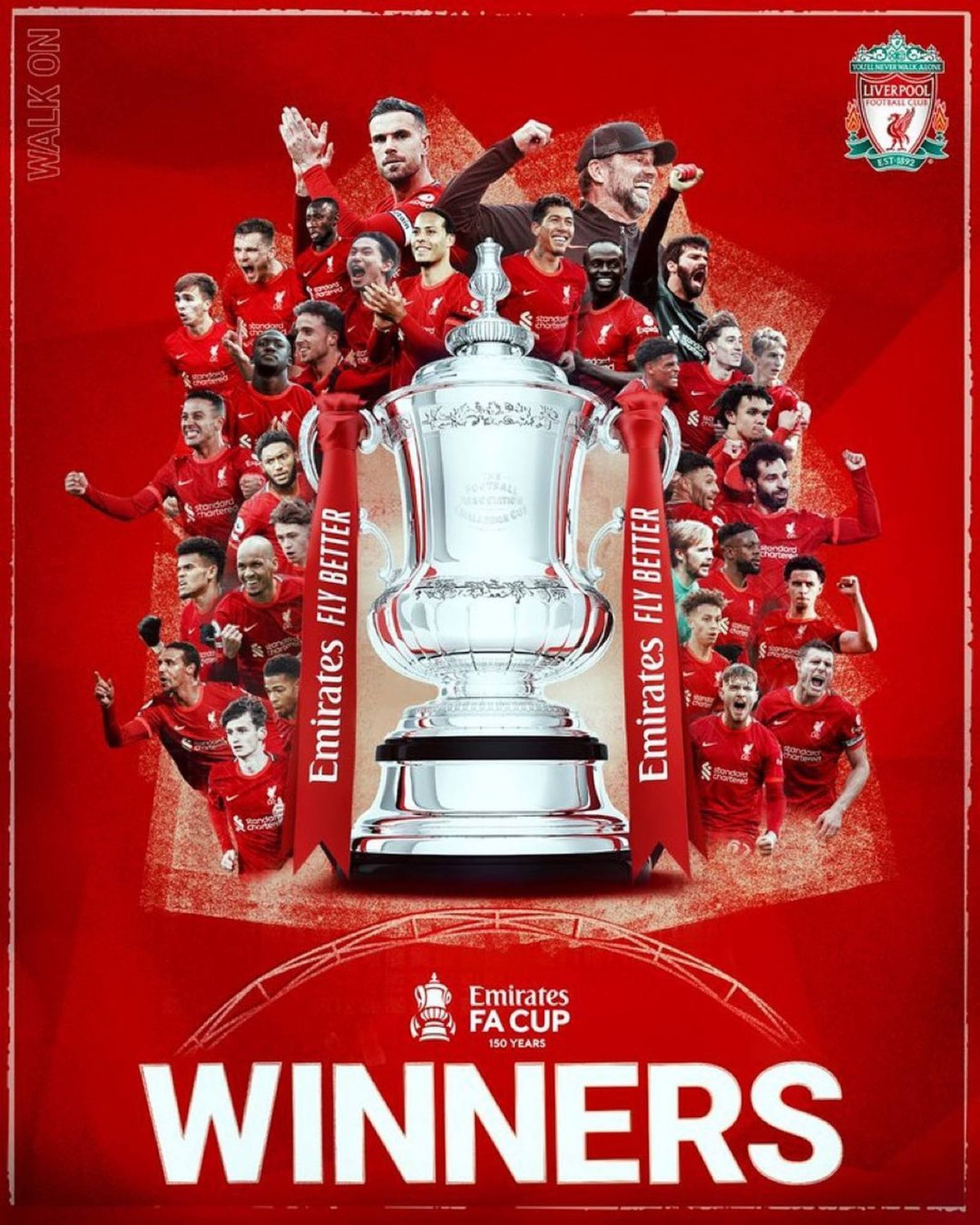 James also has a stake in Fenway Sports Group worth US$90 million. The group has baseball's Boston Red Sox, their home Fenway Park, and English football team Liverpool FC under its umbrella – which might explain James' enthusiasm for the latter on social media. Additionally, a 10 per cent share of the Blaze Pizza franchise has grown 30-fold from the less than US$1 million he invested in 2012.
James also has US$300 million in the Springhill Company development and production business he started with sports marketing businessman Maverick Carter. Under Springhill is the entertainment company behind his movie
Space Jam: A New Legacy
, as well as a marketing agency named Robot Company. Nike and Epic Games bought in, giving Springhill a US$725 million valuation.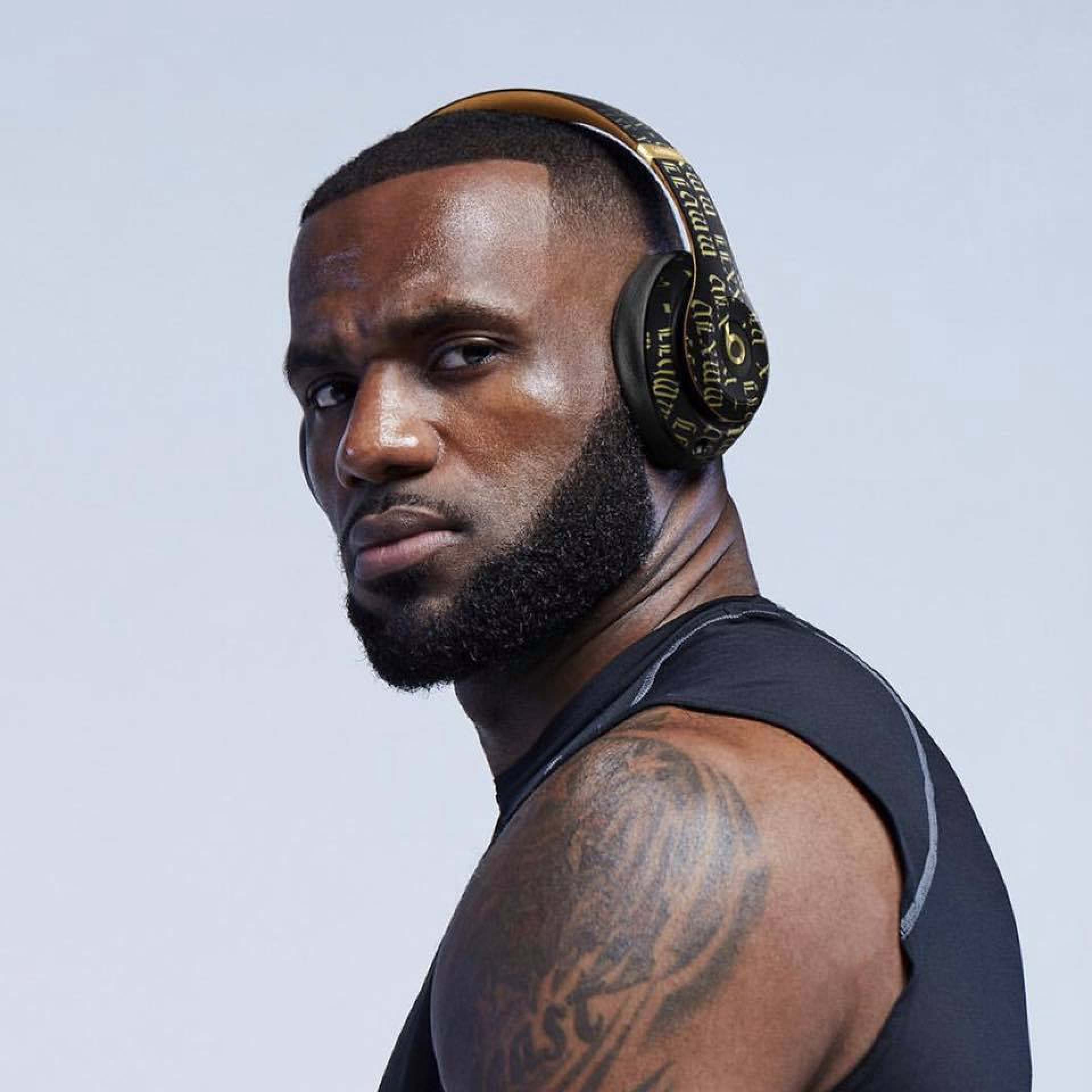 A further US$500 million reportedly went to smaller investments, which included Beats by Dre (Dr Dre's headphones brand, which was sold to Apple for US$3 billion in 2014) and sports nutrition company LeBron, co-owned with Arnold Schwarzenegger, which was acquired by BeachBody in 2020. The diversity of his portfolio is what's believed to have helped him get so rich.

Basketball legend Michael Jordan was the first sports star to make 10 figures, but made most of it since retiring, while golf's Tiger Woods is the only other billionaire athlete
Only Lionel Messi made more money last year, but James has invested wisely with three houses and stakes in Beats by Dre and Fenway Sports Group, who own Liverpool FC