Meet Kate Hudson's multitalented teenage son, Ryder Robinson: the 18 year old just celebrated his one-year anniversary with girlfriend Iris Apatow, and wants to be a rock star like his dad Chris
Everyone has been talking about 18-year-old Ryder Robinson lately thanks to freshly dished news about his love life. The son of Hollywood sweetheart Kate Hudson surprised fans when he went public with his relationship with
actress Iris Apatow, 19,
on Valentine's Day this year.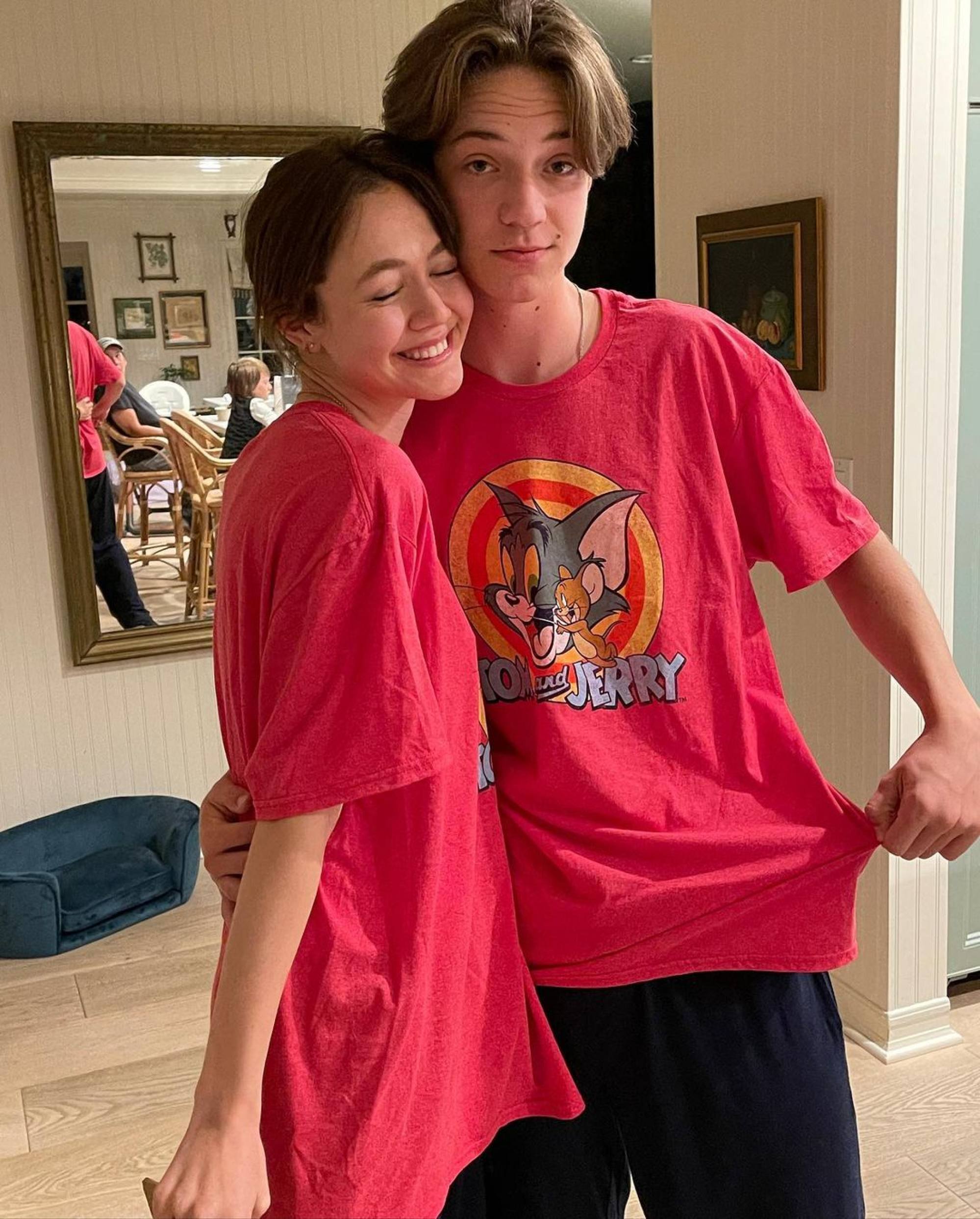 The two have been going strong, celebrating their one year anniversary in May as shared on their respective Instagrams. Apatow wrote "happy anniversary my sweet" and Ryder commented "I love you". Needless to say, the aww-worthy exchange sent fans reeling with love and support for Hollywood's latest "It" couple.
So what do we know about the young Ryder Robinson?
His father is a rock star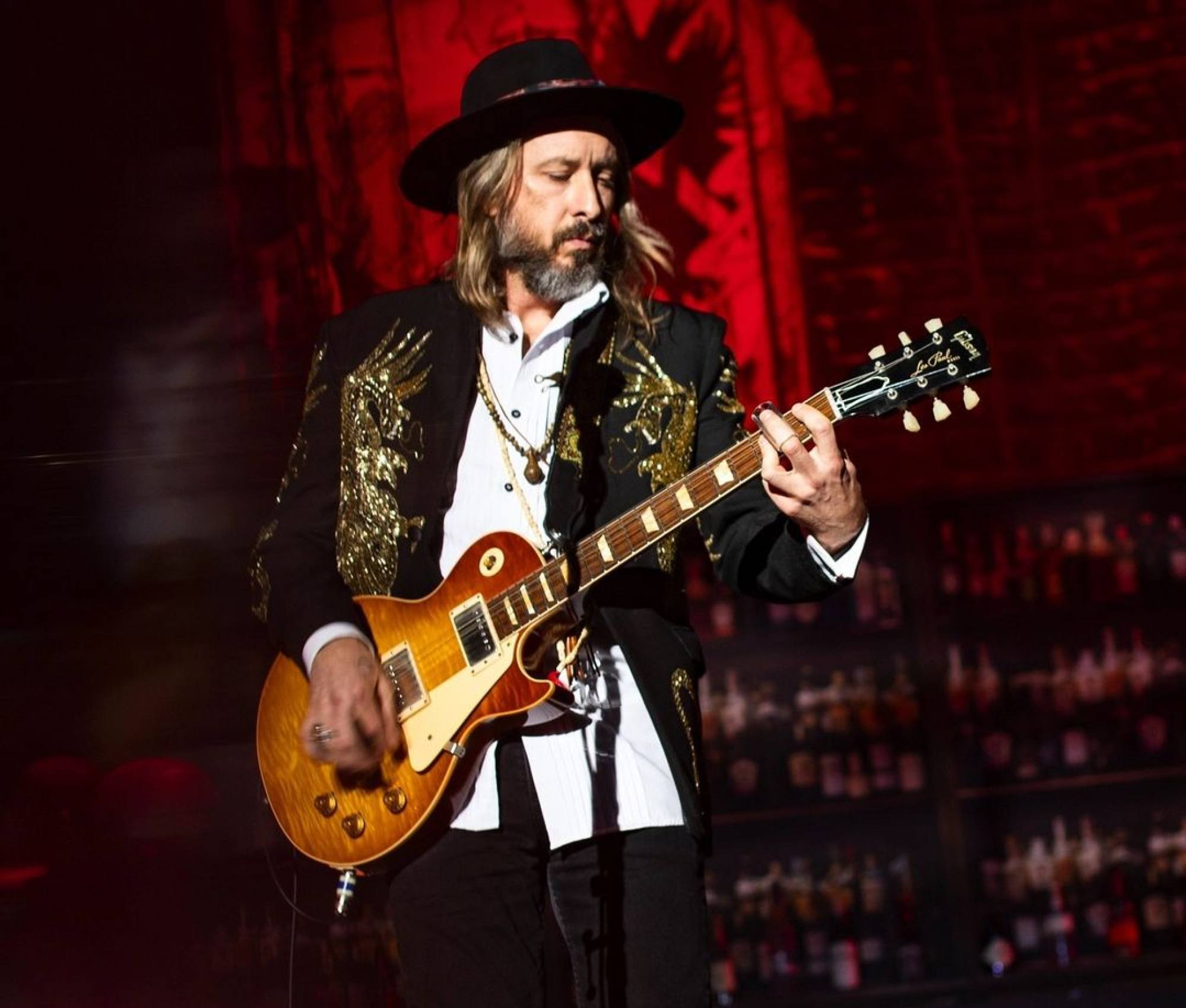 Ryder Robinson is the only son of Kate Hudson and Chris Robinson, frontman for the band The Black Crowes. His parents married in 2000 before separating in 2006 citing "irreconcilable differences".
While his parents were granted joint custody, he mostly lives with his mum and famous grandparents,
Goldie Hawn and Kurt Russell
, in their breathtaking Los Angeles home. However, he still shares a close relationship with his musician dad.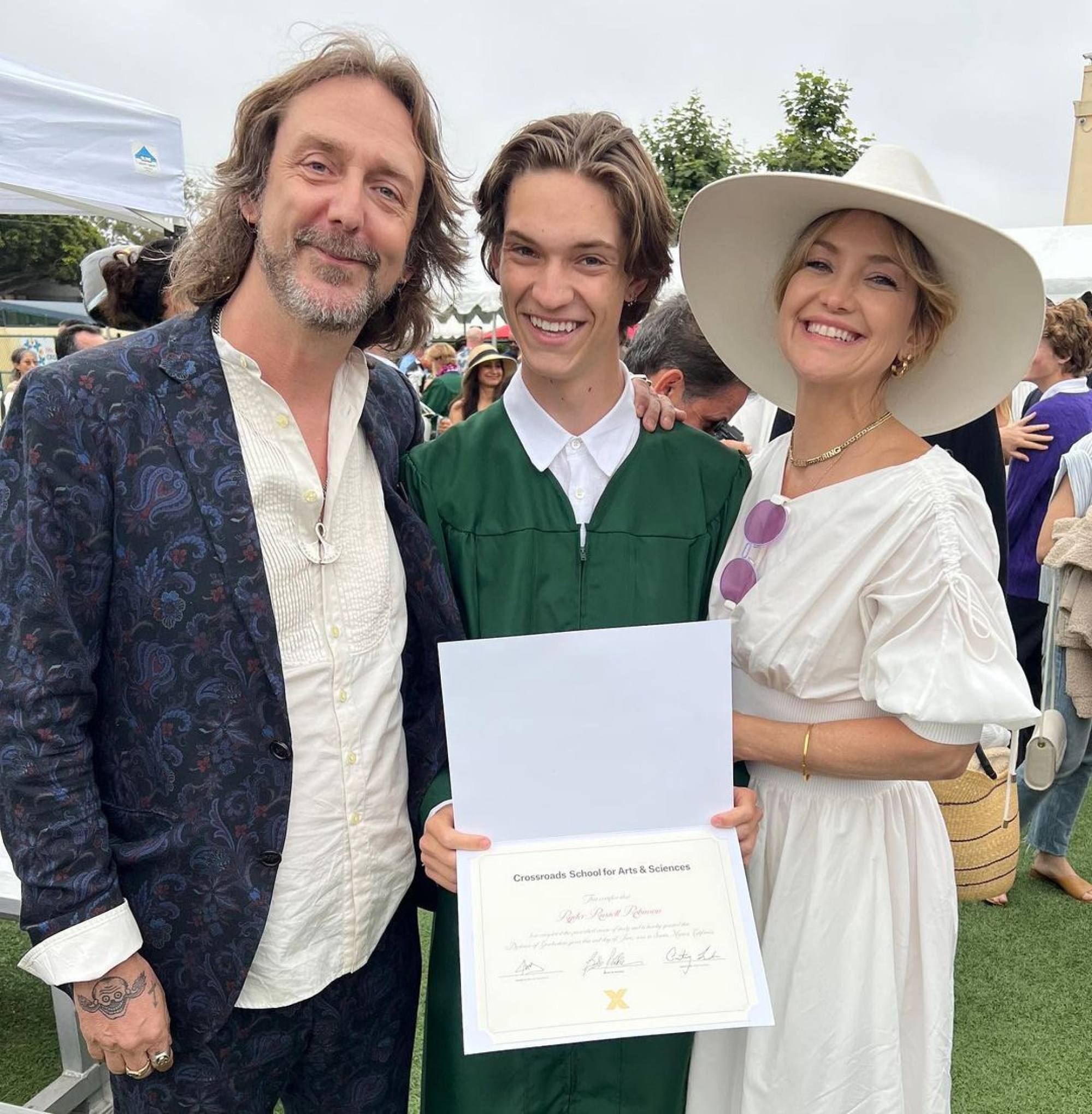 Ryder recently graduated high school and his mum immortalised the moment in an Instagram photo, which included his dad too.
She wrote, "@mr.ryderrobinson you are the most incredible young man. Raising you has been one of the great gifts and pleasures of my life. You bring so much to everyone's life. You are kind, loving, generous, patient, hilarious and one of a kind. I am so excited for this next chapter."
Ryder also shared a picture of his dad performing on one Instagram Story last year, showing his pride in his father.
Will he act or sing? Maybe both!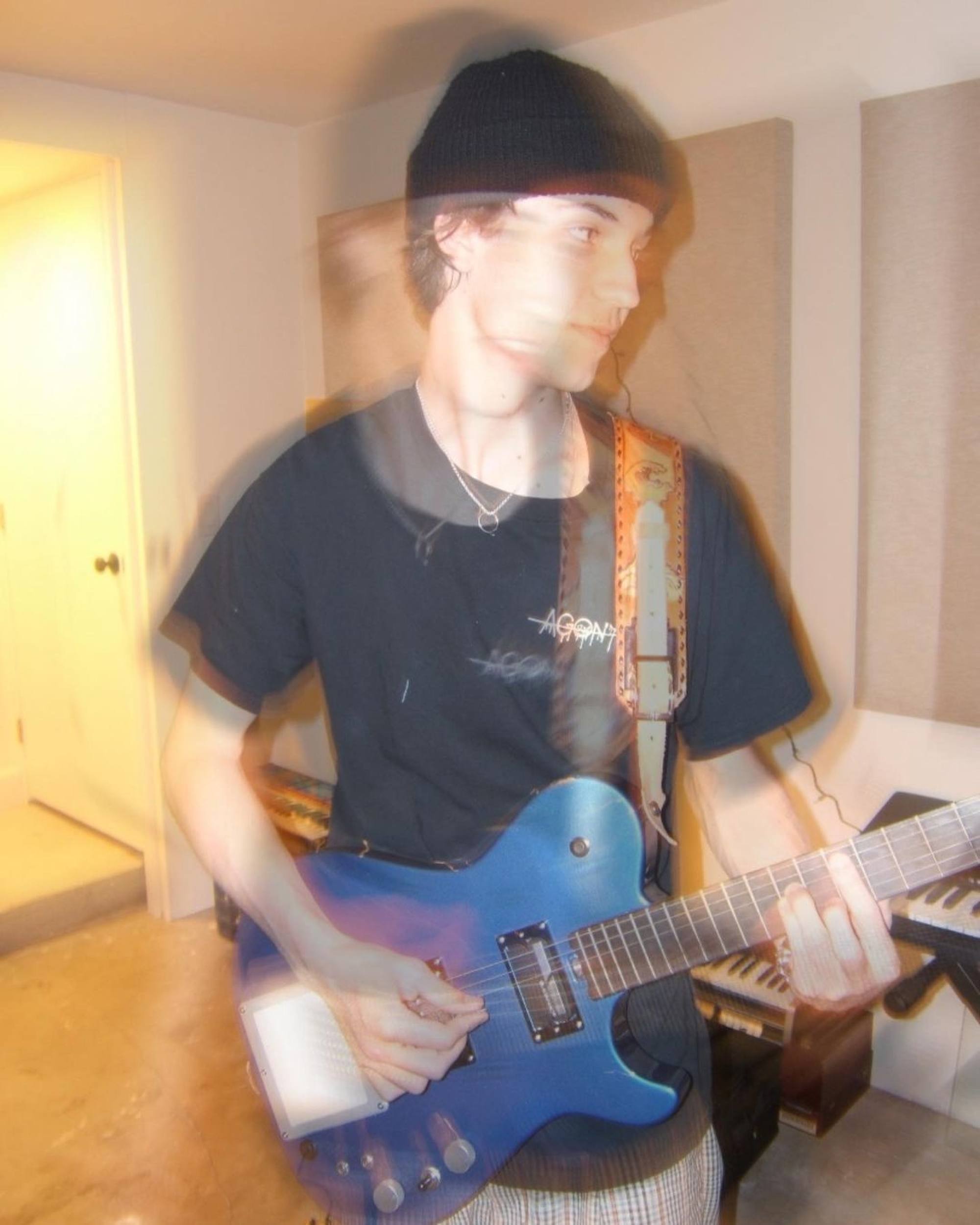 The apple hasn't fallen far from the tree for Ryder. With music and acting genes from his parents (and grandparents), the teenager seems likely to follow in both his parents' footsteps.
He is already showcasing his guitar skills by jamming with his band Earthless, as seen in his Instagram posts. But, with his maternal pedigree, we can't dismiss the chance that the young Robinson might also take up acting in the future.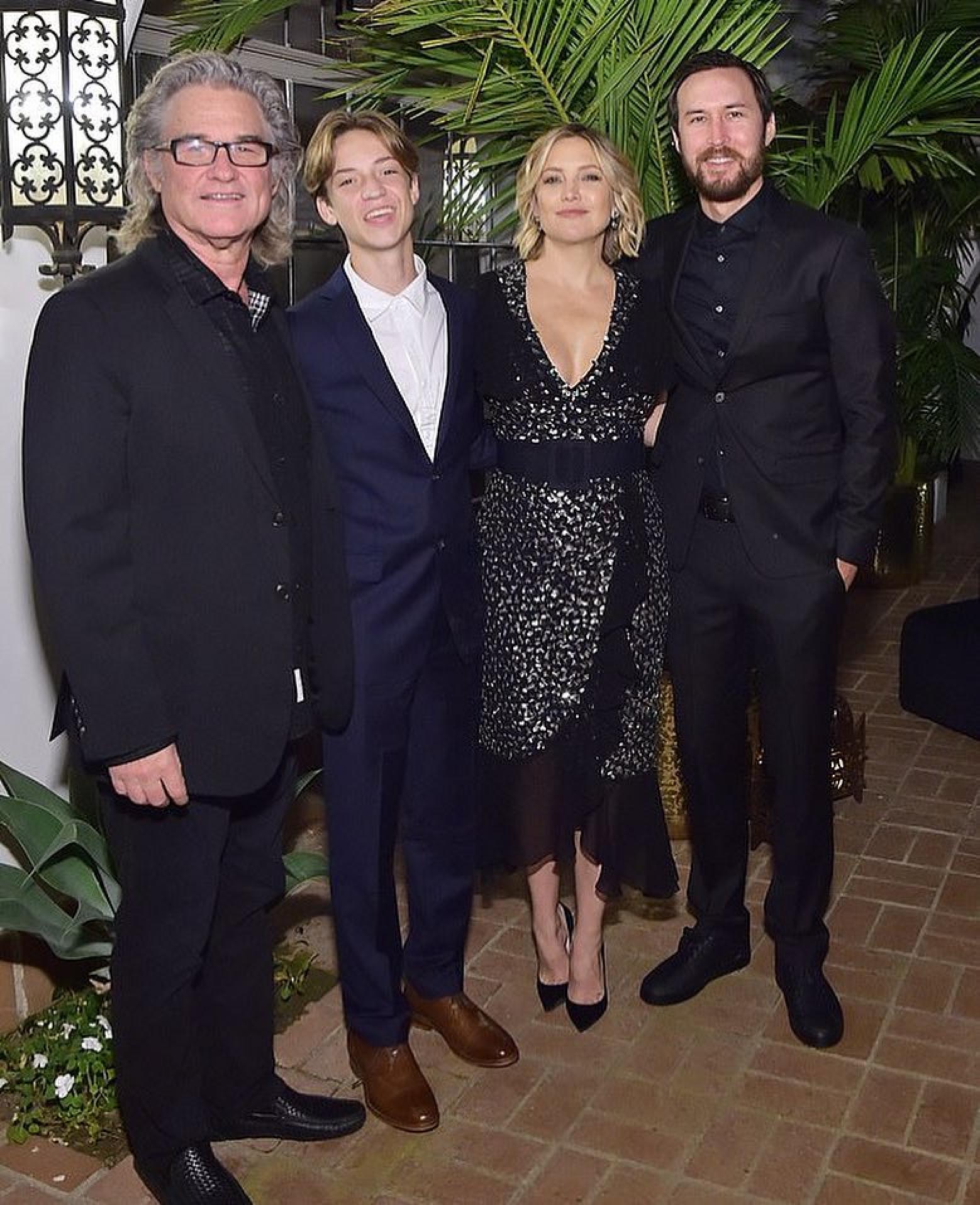 On Late Night with Seth Meyers, Hudson talked about how Ryder often does impressions of her, even calling them fairly accurate. "I mean, he clearly is gonna probably follow in the footsteps of the family," she said.
In 2021, he made a rare public appearance accompanying his mum and grandma for the Stella McCartney x The Beatles Get Back collection event. Here's hoping we will see more of him at other Hollywood events too.
He got tattoos of his siblings' initials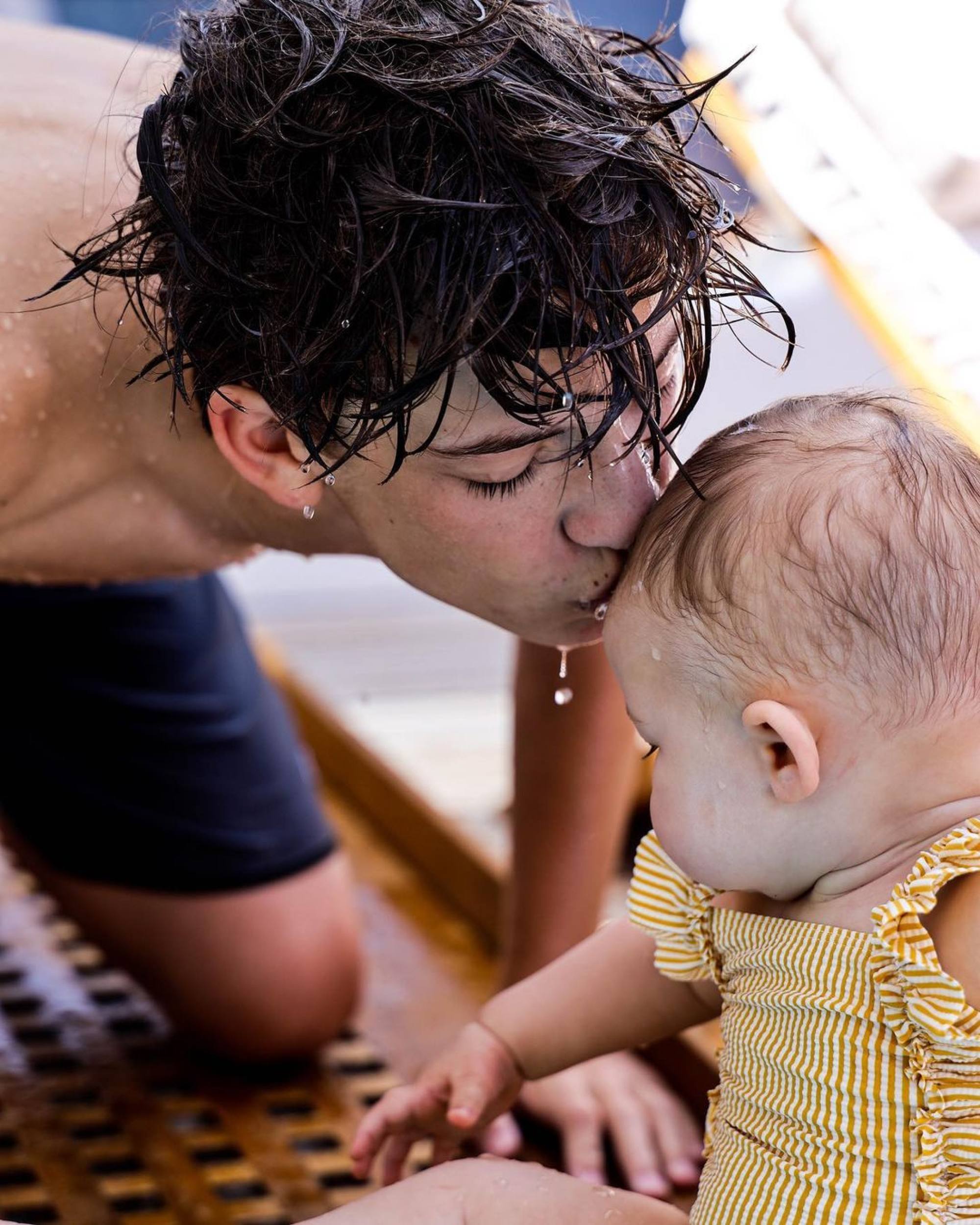 Besides her acting chops and flawless fashion style, Hudson is also famous for maintaining harmony in her big, blended family. Ryder has two younger stepsiblings from Hudson: half-sister Rani Rose and half-brother Bingham Hawn, as well as stepsister Cheyenne from his dad. All of them share a super close bond and have been seen holidaying with their famous parents many times.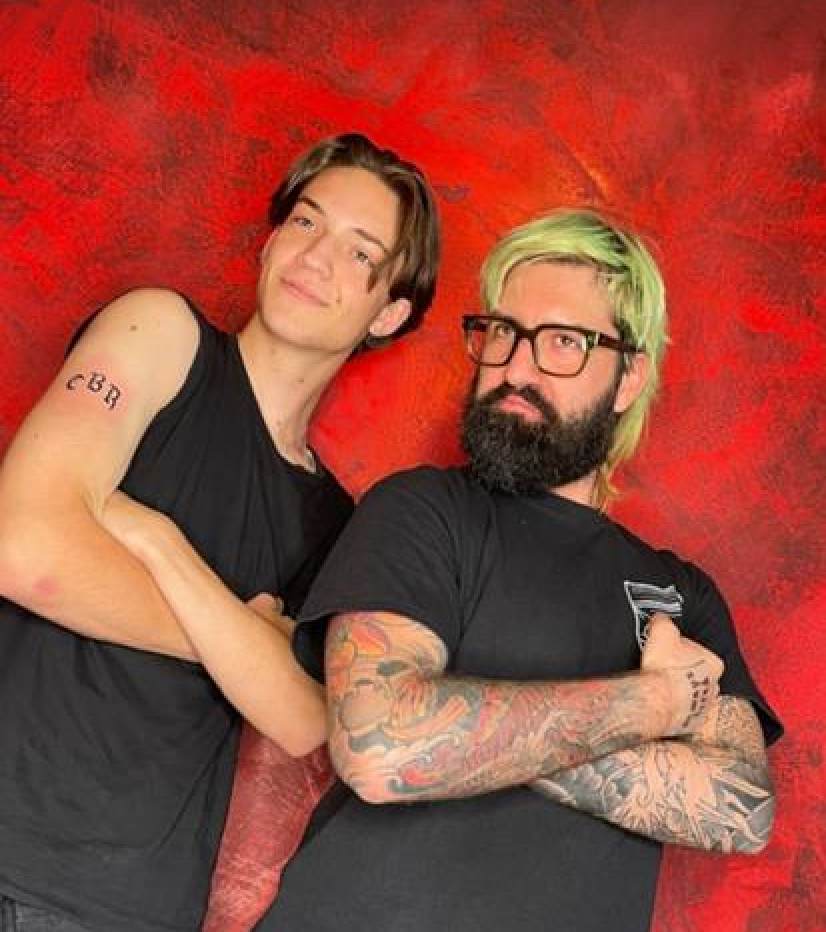 Recently, he got a new arm tattoo with his youngest siblings' initials, CBR, as revealed by his mum on an Instagram Story. The Bride Wars star was seen next to her teenage son and tattoo artist Claudio Traina. What a great way to show your siblings some unconditional love!
His girlfriend and her family all love him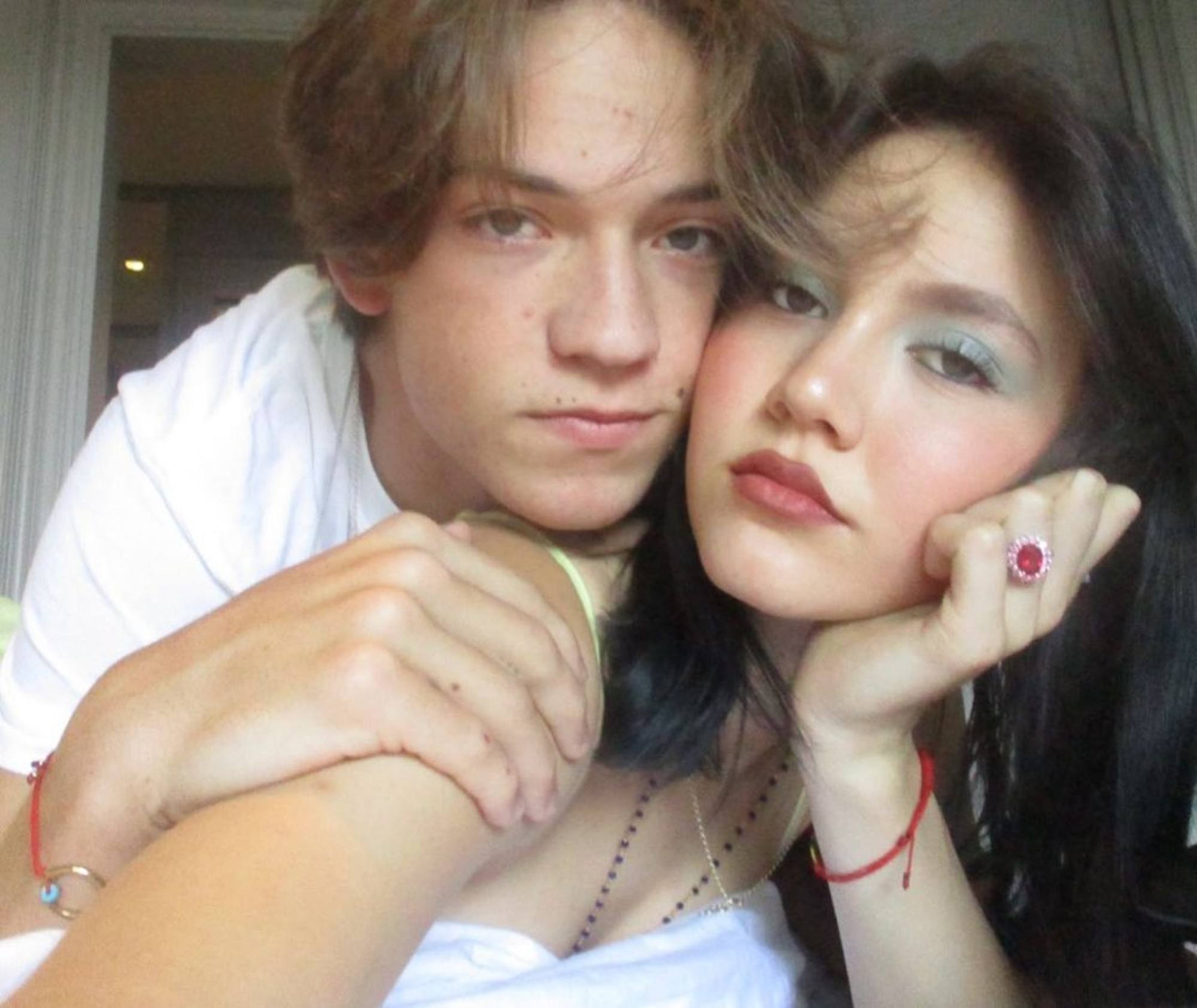 During her appearance on The Drew Barrymore Show earlier this year, Apatow shared insights on their relationship. She called him "such a lovely angel in my life" and continued, "It's very refreshing when you grow up – in high school and just dating around, I had my fair share of weirdos."
She didn't stop there, however, and also shared that her mum and sister (actress Leslie Mann and Euphoria's Maude Apatow) also fully support their relationship.
She told E! that Mann "could chaperon a date with me and Ryder because I know she loves him" and that her sister would be the first to say that Ryder is the best.
Iris has a famous dad, too – comedian, producer and screenwriter, Judd Apatow.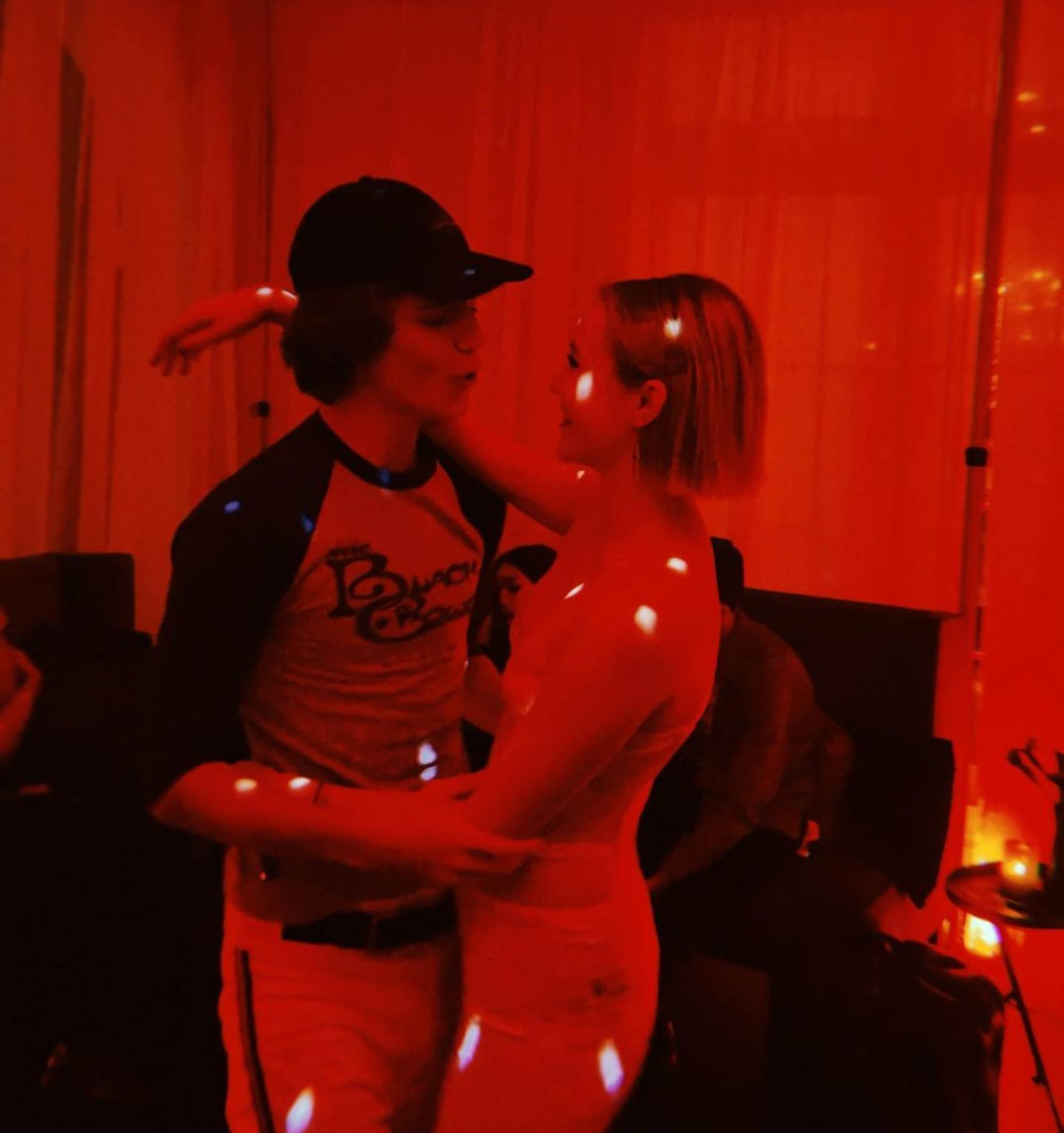 Meanwhile, Hollywood royal Hudson also approves of her son's relationship and has often commented on their romantic Instagram posts.
But how did the two meet? According to a source quoted by People, the two grew up in the same area in west LA: "They both attended the same school in Santa Monica. They've known each other for a while."
He is the funniest guy – according to his mum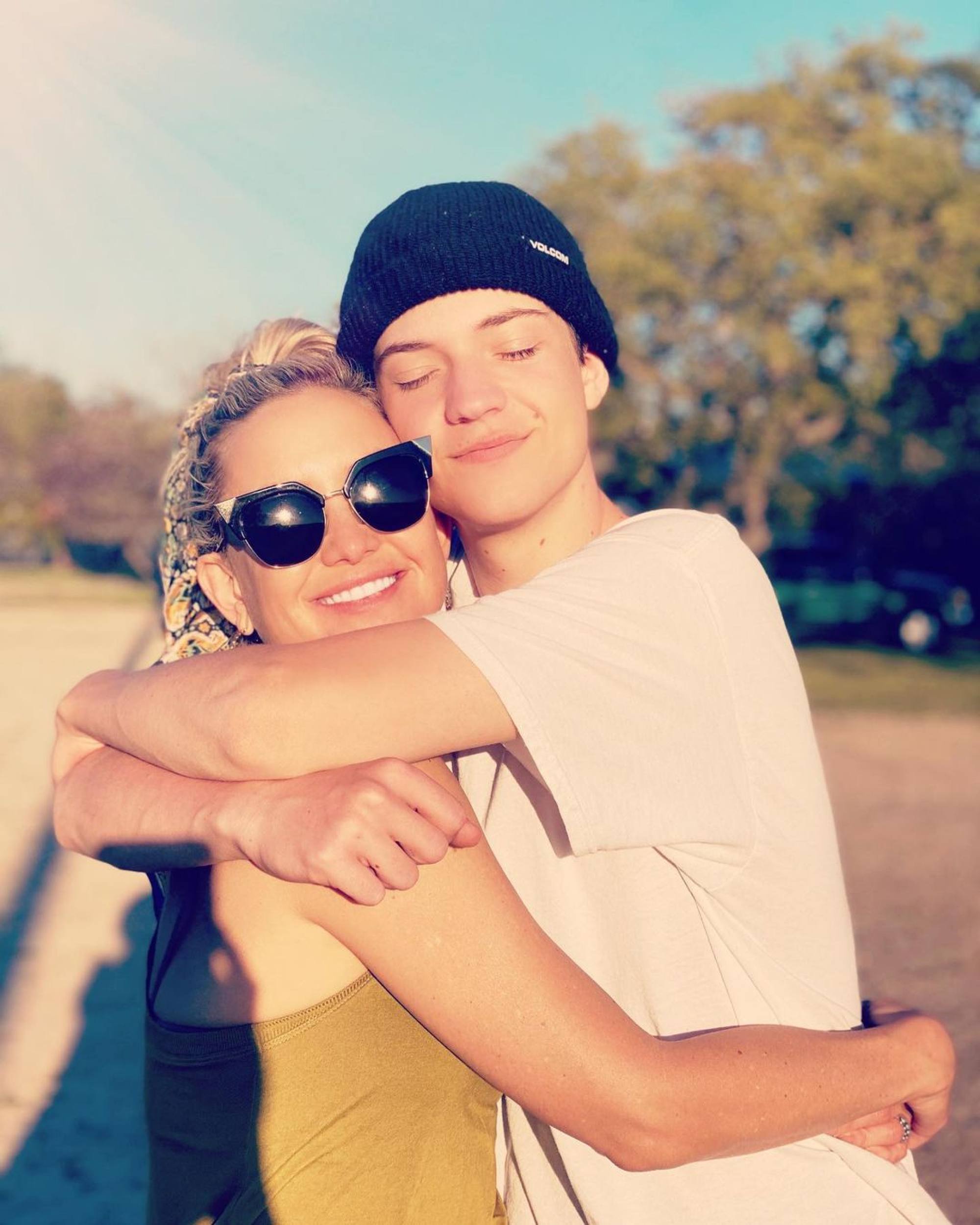 Besides his talent for music and acting, Ryder might have a future career as a stand-up comedian too. During an appearance on Late Night with Seth Meyers, Hudson shared about her first son's great comic timing.
"I mean, he's also deeply funny. And I would say he's probably the funniest in our family. So, this is like every day for me. Nobody makes me laugh like Ryder, and he just constantly makes fun of me," she said.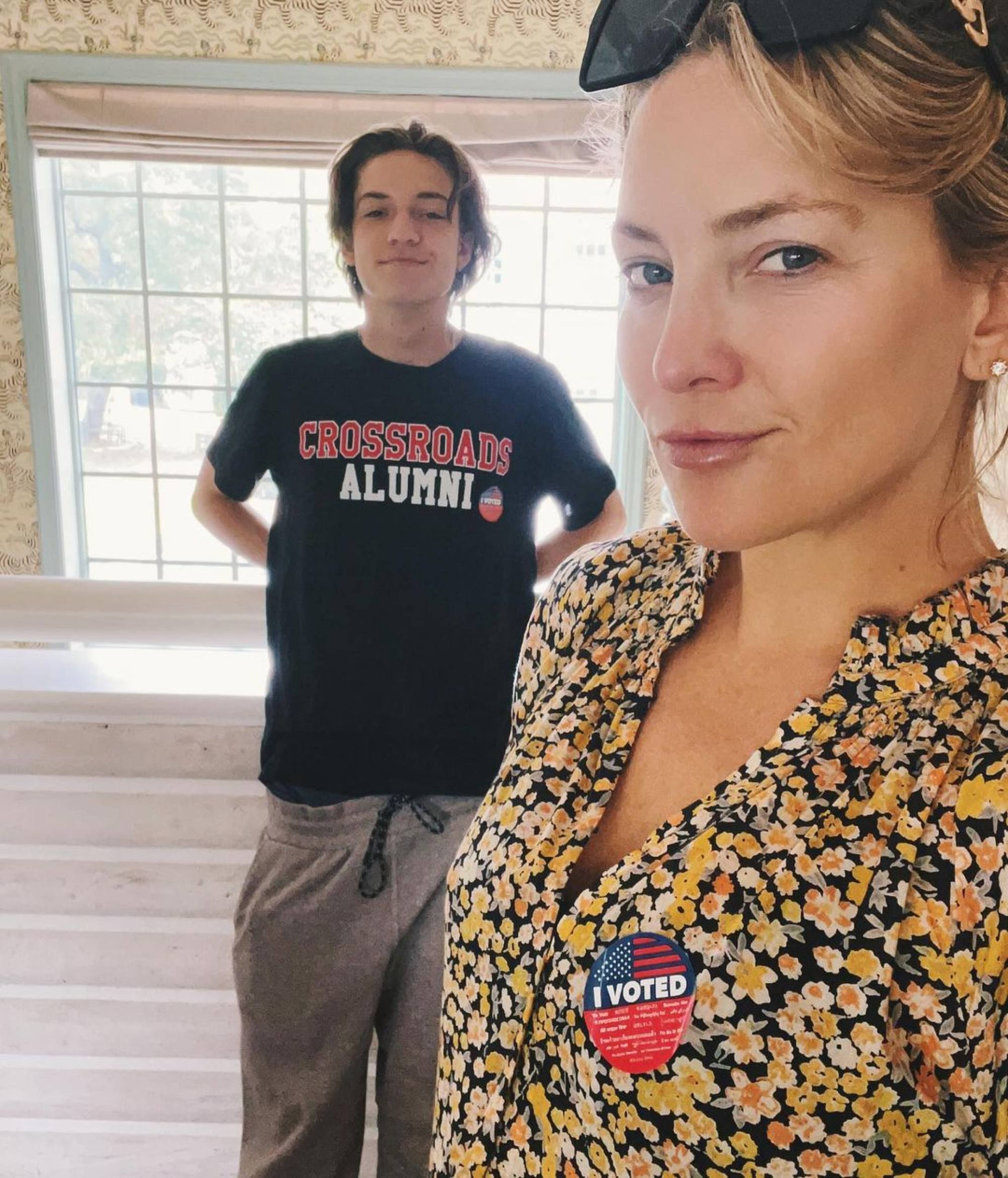 The Almost Famous star also said in another interview that she can't wait to go to a bar with Robinson because he is "so much fun".
"He's almost six feet (183cm). I used to dream about that day, like, 'One day, honey, I'm going to be looking up to you,'" she continued. "And the other day, he gave me a hug and I almost burst into tears. It's crazy, it's amazing, it's beautiful."

His girlfriend's sister is Euphoria's Maude Apatow, his dad is The Black Crowes' frontman and his grandparents are Hollywood royals Goldie Hawn and Kurt Russell – talk about pedigree
He shows off his music talent on Instagram but may have a future as a comedian too; his How to Lose a Guy in 10 Days star mum enthused about his humour on Late Night with Seth Meyers