16 mirror-image male celebrities who could be twins: from lookalikes Ed Sheeran and Harry Potter star Rupert Grint, to Matt Damon and Mark Wahlberg, and Taken actor Liam Neeson and Ralph Fiennes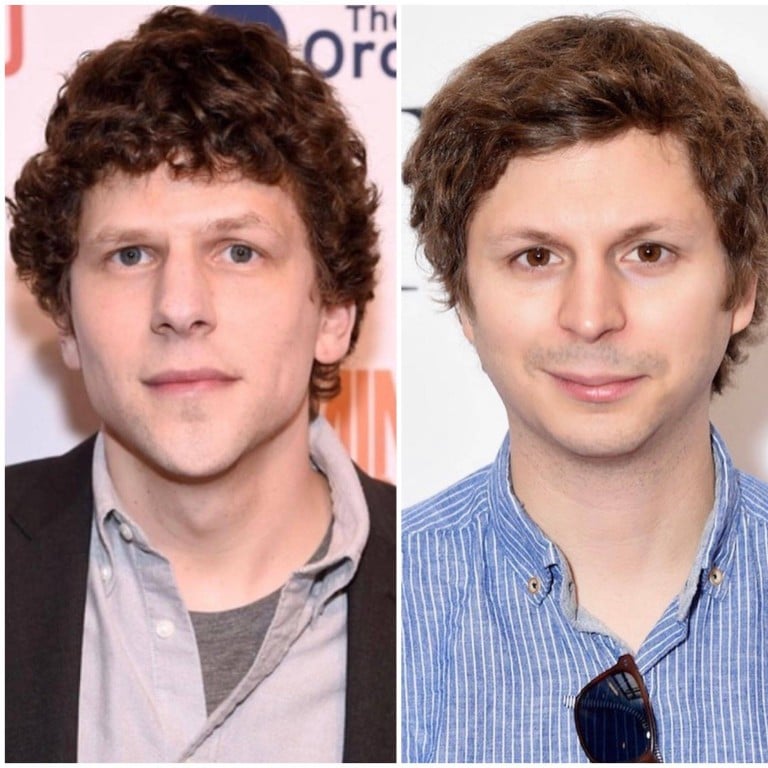 Jesse Eisenberg and Michael Cera get mistaken for each other all the time. And they aren't the only A-listers that fans are convinced share such a resemblance that they must have been separated at birth. We took a look at some of the most striking male celebrity doppelgängers in Hollywood.
1. Liam Neeson and Ralph Fiennes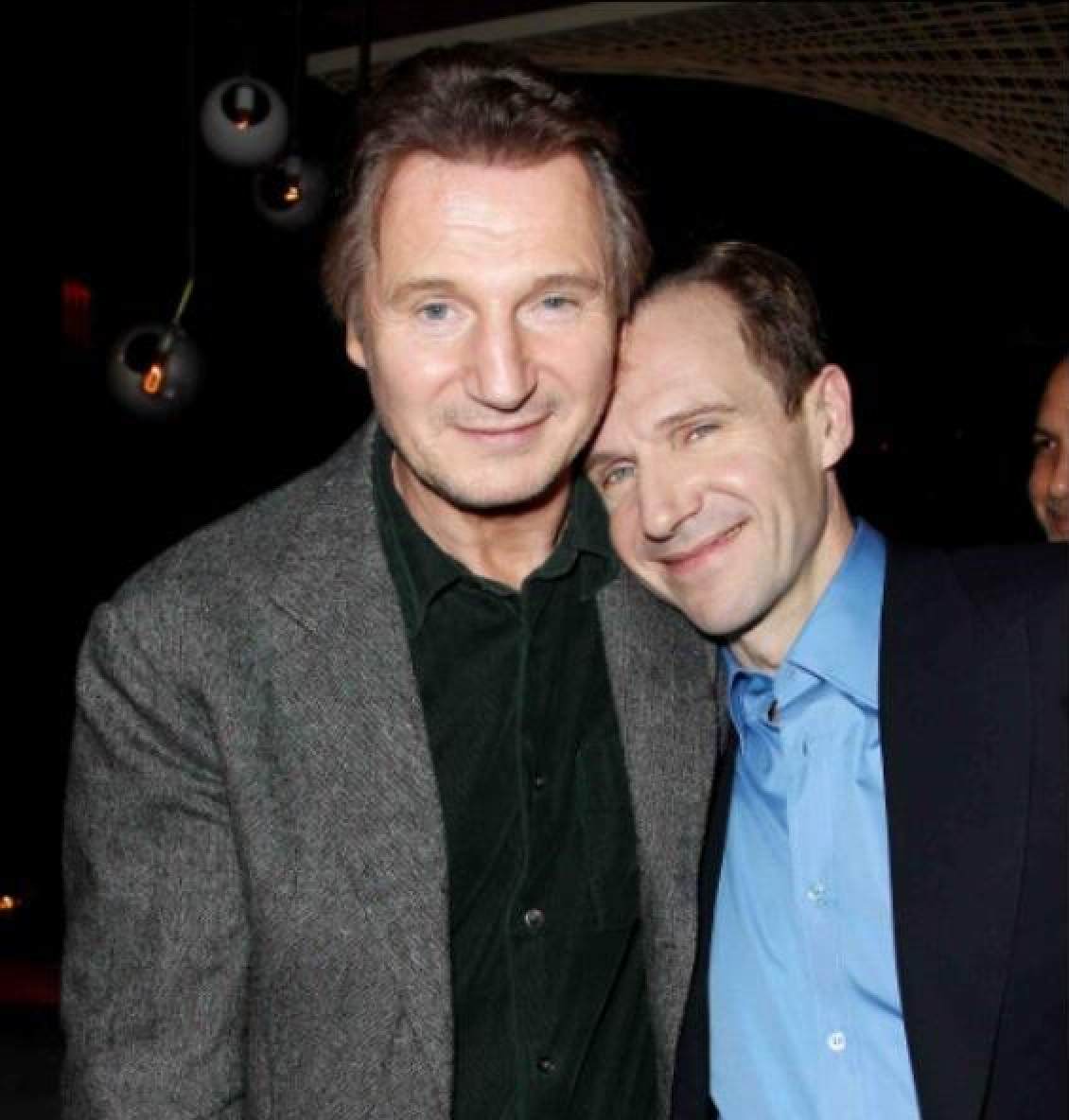 Neeson has said people often confuse the Harry Potter and Taken stars. What's more, the two have starred in multiple films alongside each other (Schindler's List, Wrath of the Titans). The main difference is that Fiennes usually plays the bad guy while Neeson's often the hero.
"He is one of my best, best, dearest friends. I keep getting fans and stuff mixing me up with Ralph because we have very similar profiles," Neeson said on The Jonathan Ross Show in 2014. "So I've been complimented on winning a Tony Award for my Hamlet, he's been complimented on the Taken films."
2. Will Ferrell and Chad Smith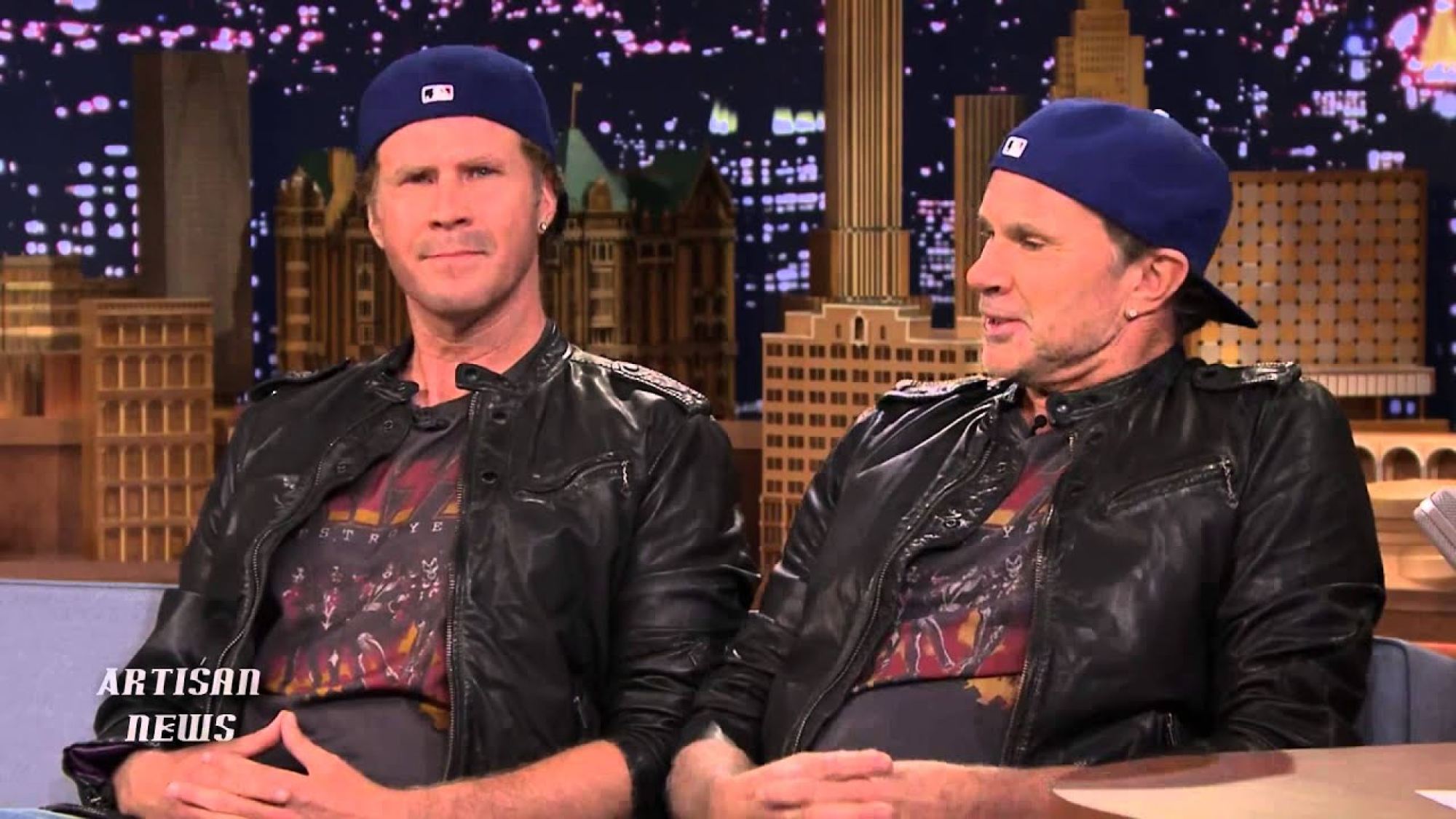 The comedian and the Red Hot Chili Peppers drummer know they look similar so, they took their rivalry to The Tonight Show Starring Jimmy Fallon in 2014 in a drum-off. The pair even dressed alike for the occasion.
3. Jeffrey Dean Morgan and Javier Bardem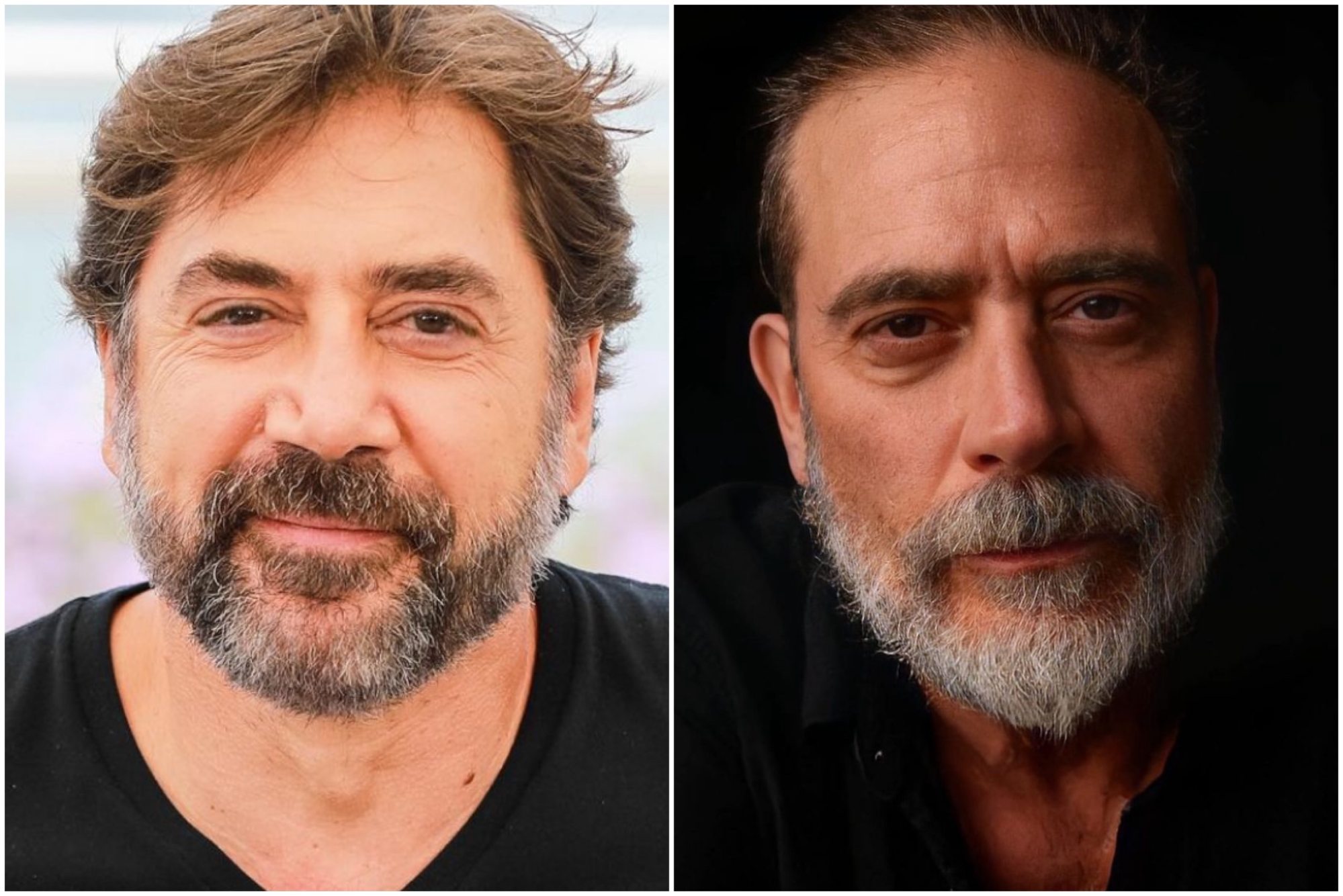 When Jeffrey Dean Morgan entered Seattle Grace Hospital on ABC's Grey's Anatomy, we had to do a double take to make sure he wasn't the Academy Award winner for No Country for Old Men (2008).
Morgan has been breaking hearts (and bodies) as Negan since series six of The Walking Dead.
4. Nathan Fillion and Jeremy Renner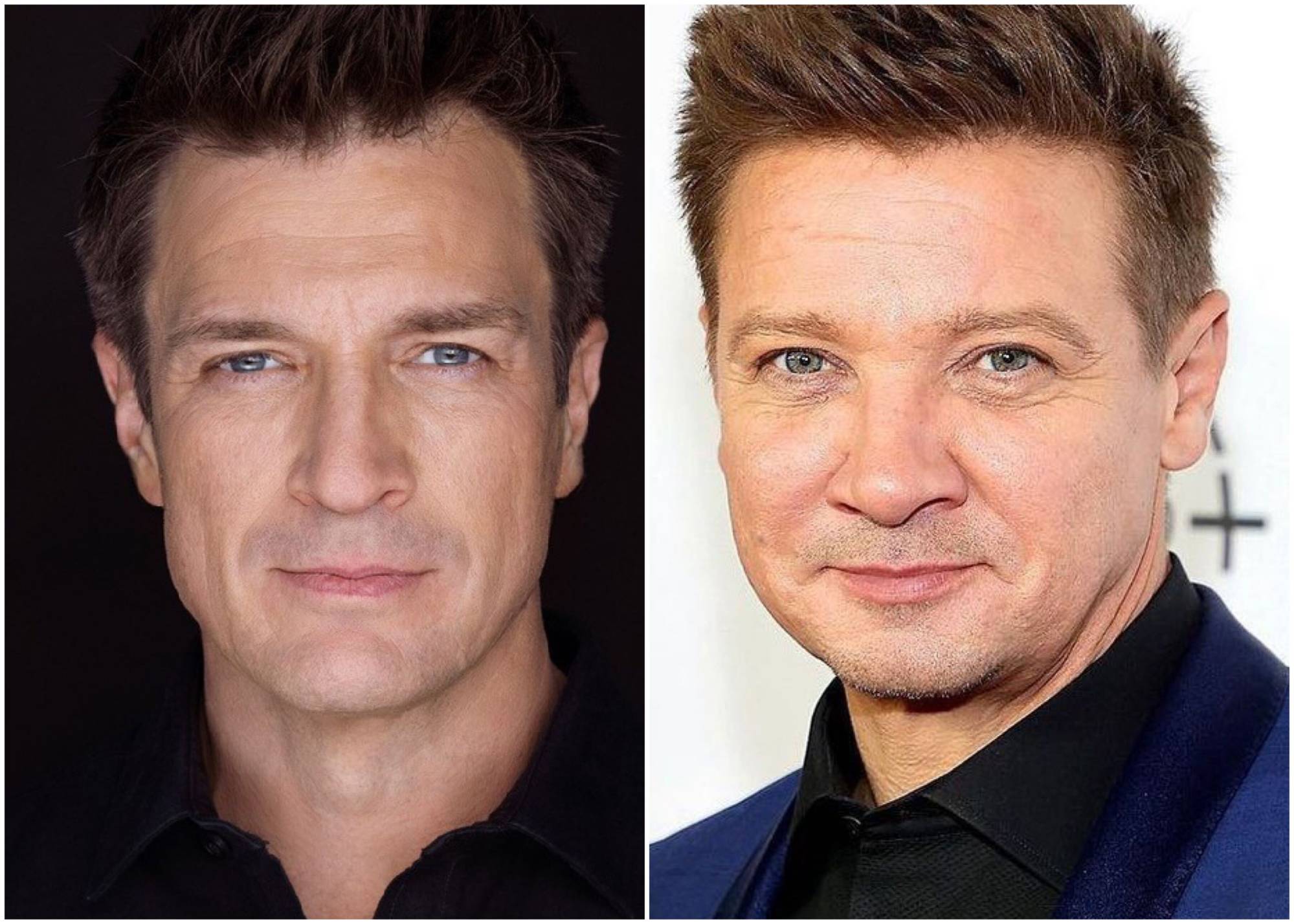 Whenever we flip past ABC's Castle, we think we catch sight of The Avengers star. In 2014, Fillion took to Twitter to discuss various celebs that fans think he looks like. How did he grade Renner? "Brothers."
Fillion said he has also spoken with Ozark's Jason Bateman about their resemblance to one another.
5. Jesse Eisenberg and Michael Cera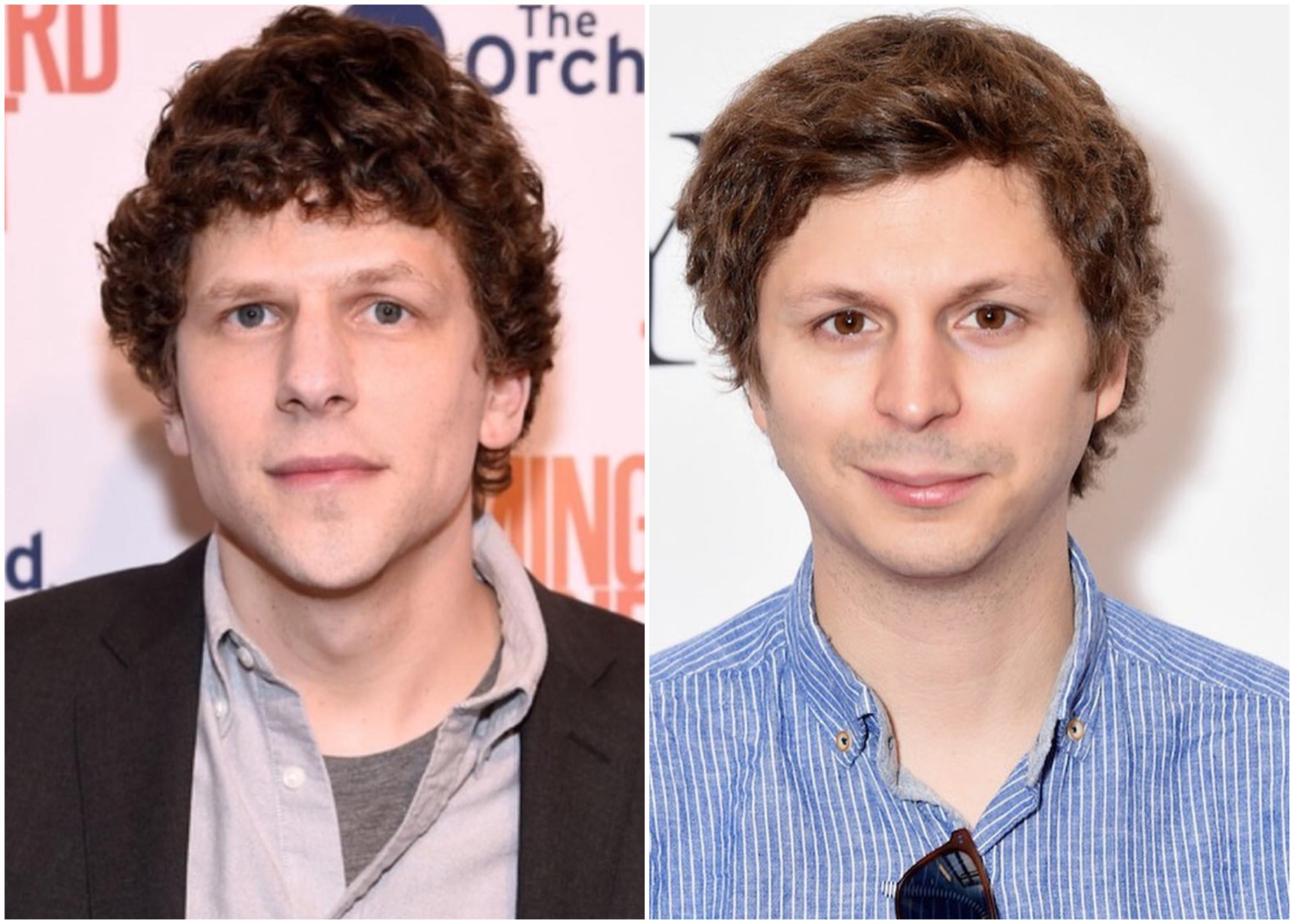 People mix these actors up all the time, according to Arrested Development actor Cera.
"I bumped into Jesse on the street once and he told me he gets it once a day," Cera told New York Post in 2014. "People think he's Michael Cera."
Cera said he gets mistaken for other people too, including Jon Heder (Napoleon Dynamite).
6. Ryan Seacrest and Joel McHale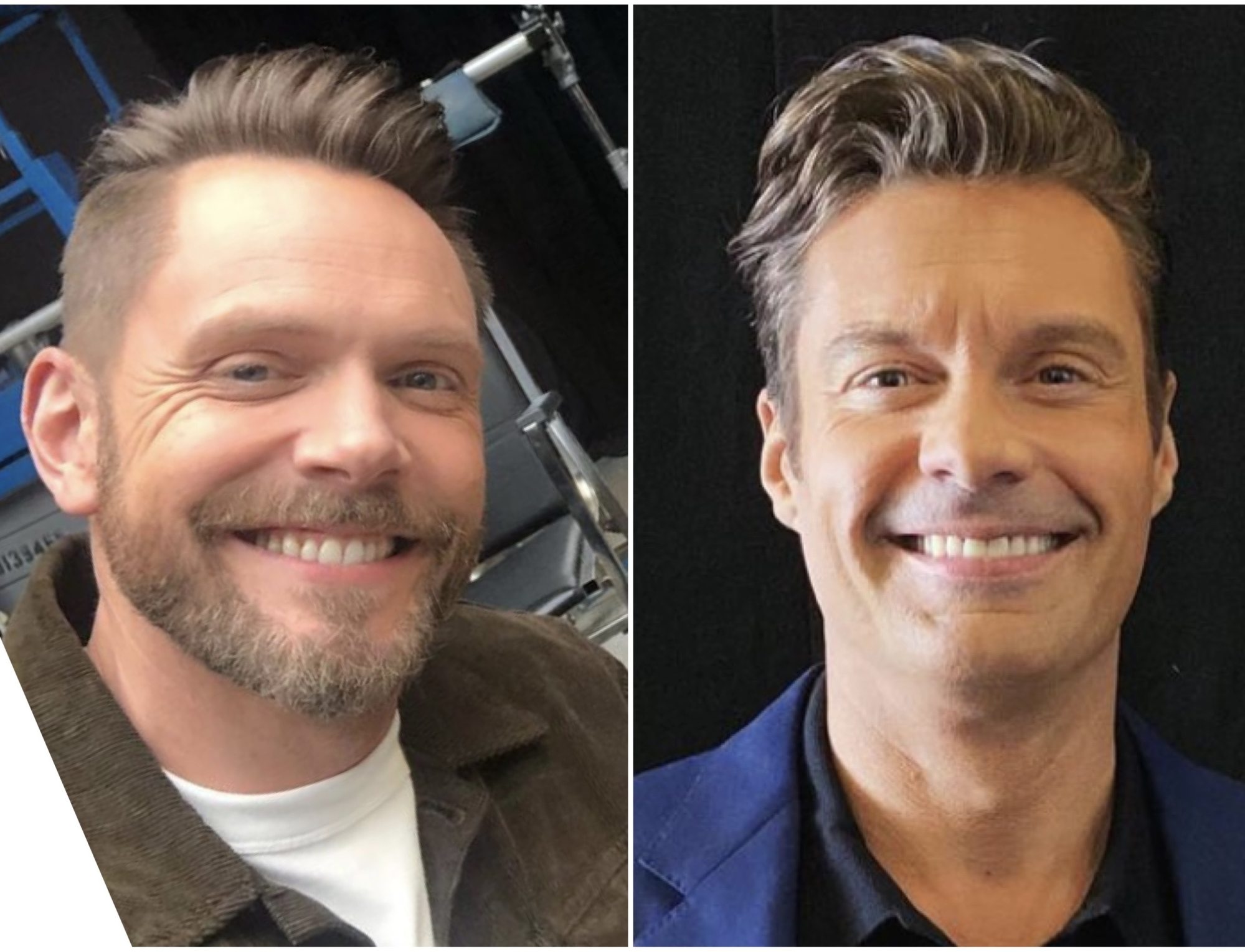 This is a running joke between the two that has been referenced numerous times on NBC's Community.
McHale even took over Seacrest's Twitter handle and website for a day in 2010.
7. John Mulaney and Grant Gustin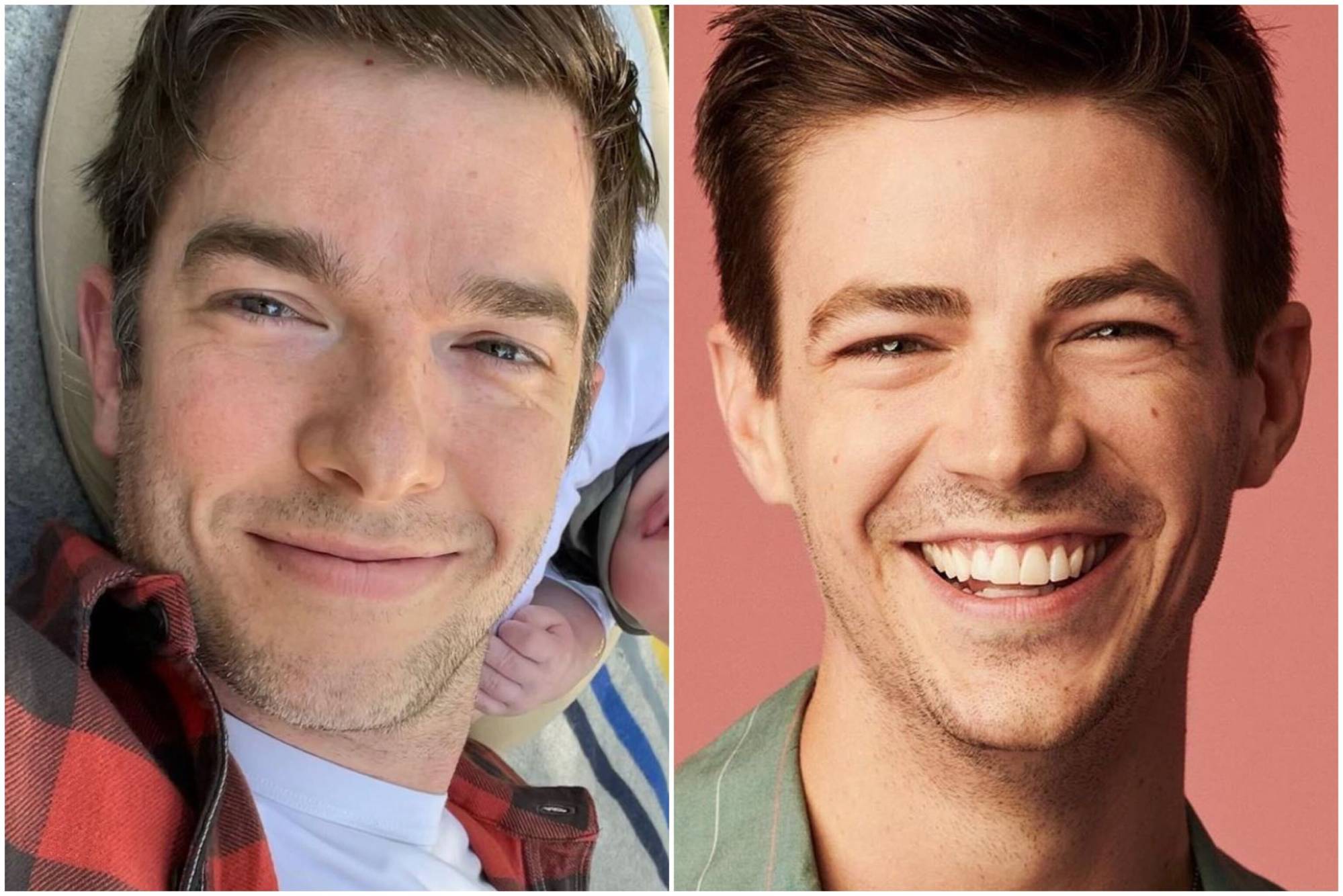 Can we get Mulaney to play an alternate version of Barry Allen on the CW series The Flash? The stand-up comedian said he's been mistaken for the actor at the airport before.
"Dubai customs asked if I was you," Mulaney tweeted at Gustin. "They were super disappointed when I wasn't."
8. Paul Reubens and Alan Cumming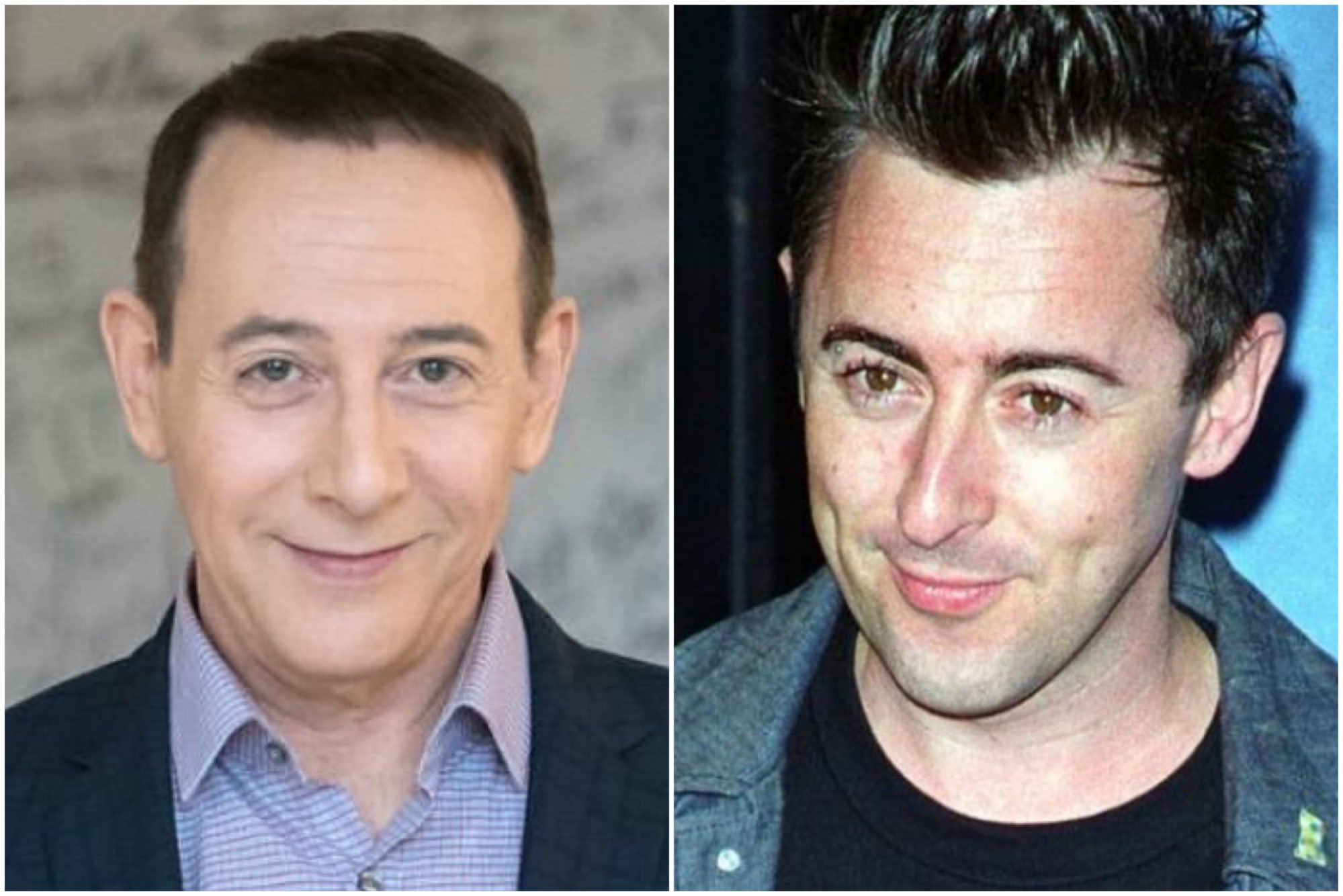 Only one of these actors is Pee Wee Herman, a character seen on TV and the big screen since the 1980s. The other you probably know from his Golden Globe- and Emmy-nominated role in The Good Wife.
9. Mark Wahlberg and Matt Damon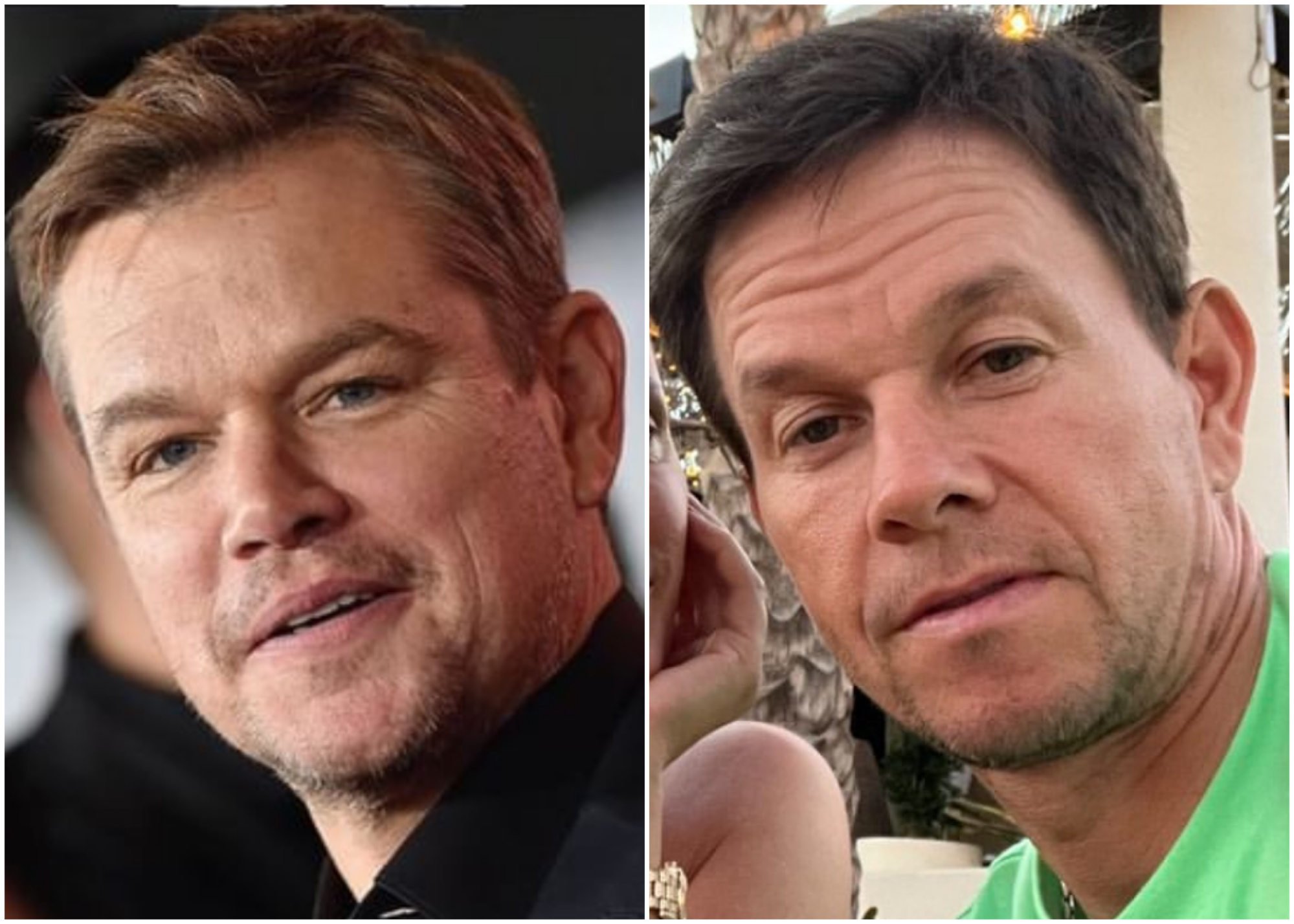 Perhaps the resemblance was more pronounced when the two were younger, but they do have similar facial expressions and arched eyebrows.
Damon says he suffers from a case of mistaken identity every now and then with the Transformers actor. In 2013, the star of The Martian told Absolute Radio that he had discussed the fan confusion with Wahlberg.
"I've talked to Mark about this because he gets people [that] come up and say, 'I love you in The Bourne Identity," he said. "So Mark and I have a deal. If we're mistaken for one another, we have to be as polite as possible."
Damon said he has even signed his name as Mark.
10. Rupert Grint and Ed Sheeran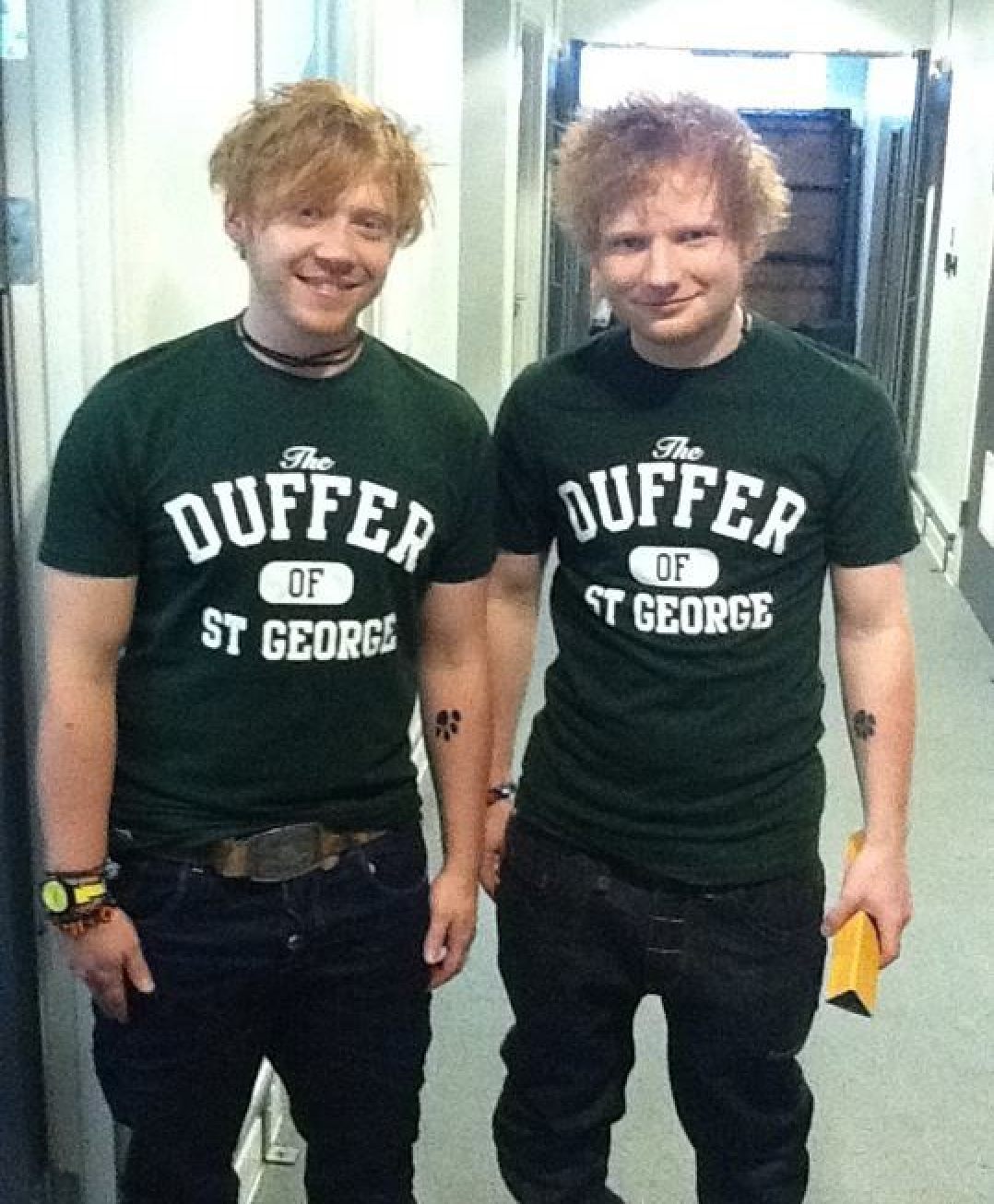 The Harry Potter star
told
Late Late Show
host James Corden he has had people mistake him for the singer and he just plays along.
Grint even appeared in Sheeran's 2011 music video for Lego House where the two wore similar outfits.
11. Zach Braff and Dax Shepard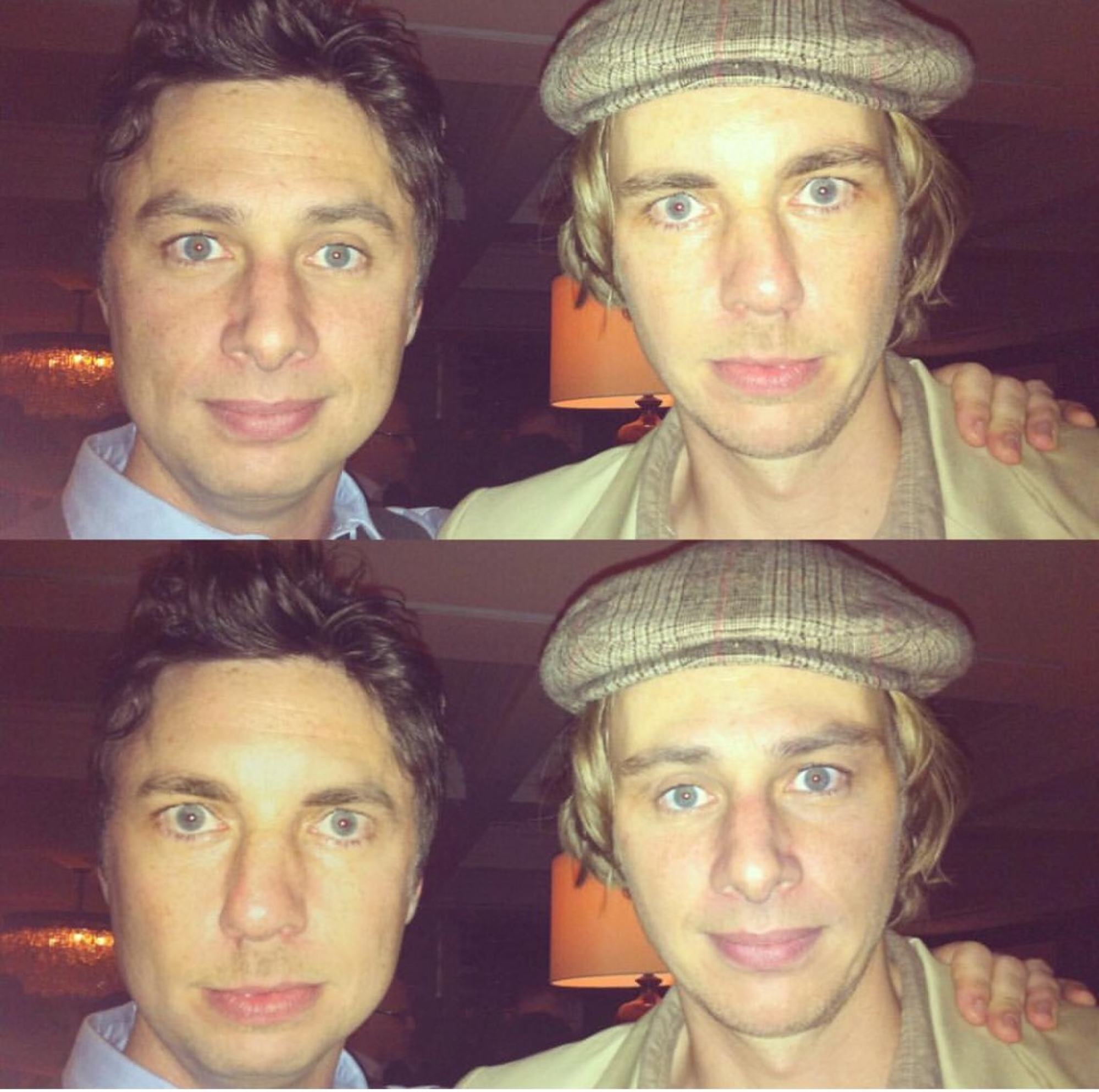 Even Braff, most famously star of Scrubs (2001-2010), knows he looks like Parenthood's Shepard. He recently said Shepard's wife Kristen Bell took a Faceswap photo of the two and it's difficult to tell who's who.
12. Jeff Bridges and Kurt Russell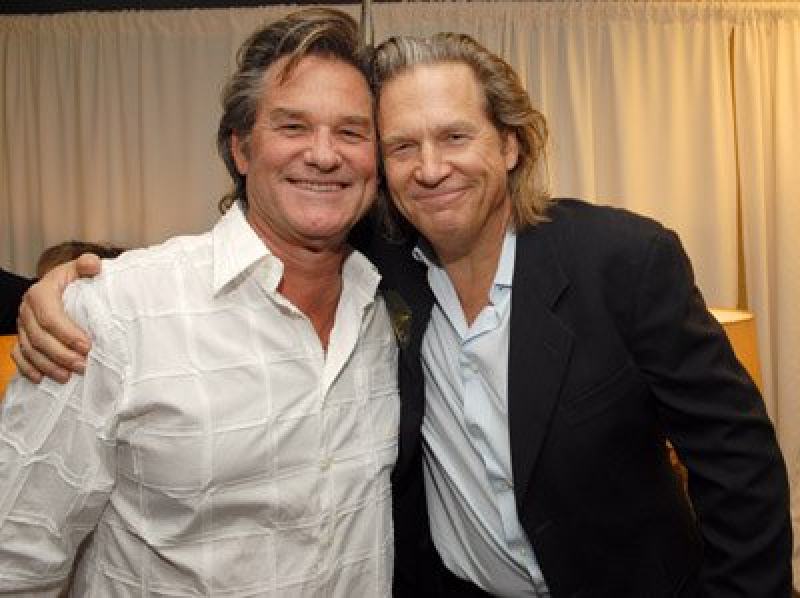 Bridges said he has been mistaken for Kurt Russell during a Wired Autocomplete interview.
"I've signed a Kurt Russell photograph," Bridges told Dakota Johnson. "People say, 'Kurt, you're my favourite.'"
Bridges also said he's been mistaken for Nick Nolte.
13. Daniel Radcliffe and Elijah Wood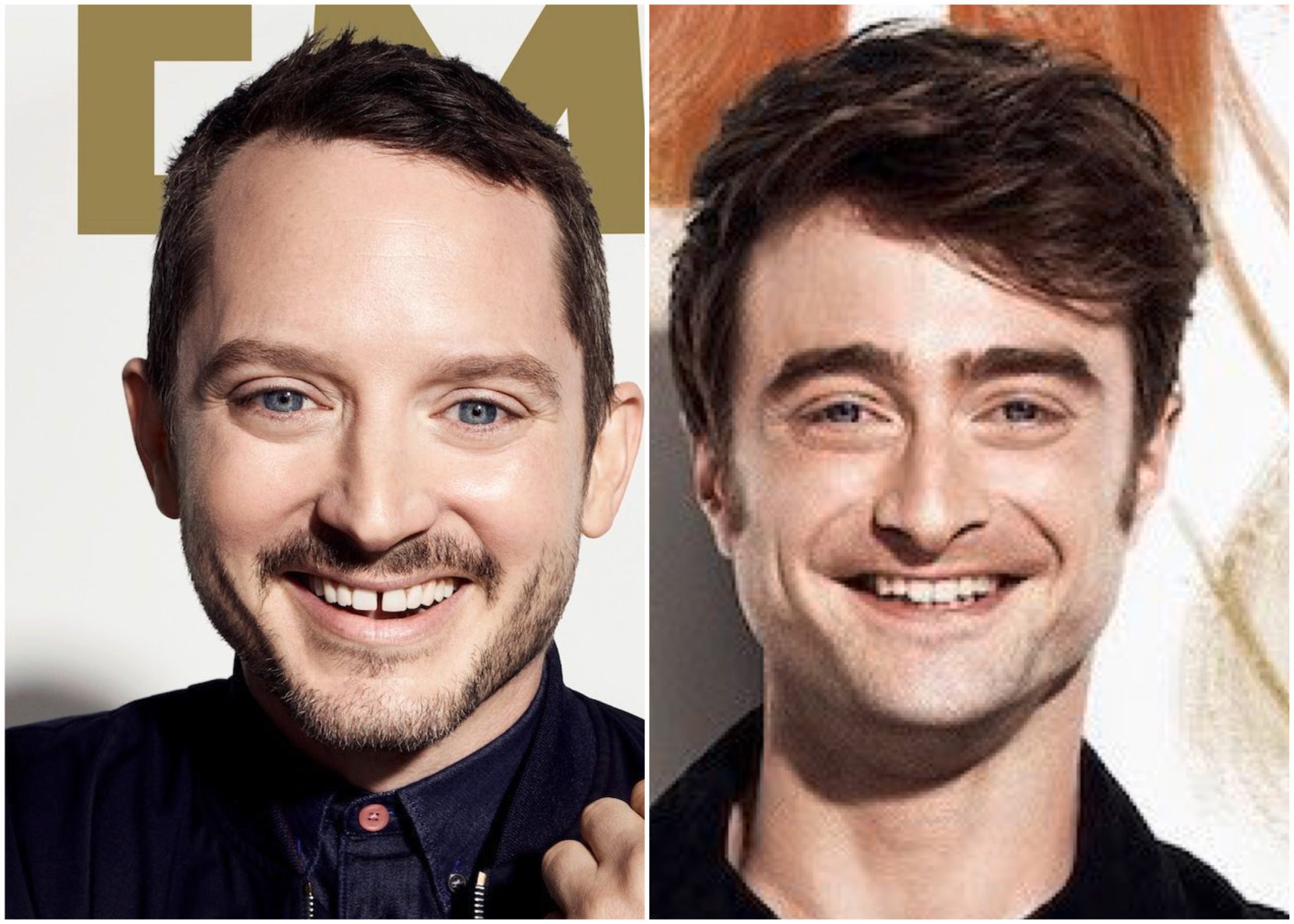 During a session for Wired, the Harry Potter actor was asked if he and Elijah Wood are related. Spoiler: They're not.
Radcliffe said the duo have been mistaken for each other many times.
"I am mistaken for him very often. I had a make-up artist on one of my last jobs telling me that I had been in a movie with Vin Diesel that she had just seen the trailer for," Radcliffe told Wired.
14. James McAvoy and Ewan McGregor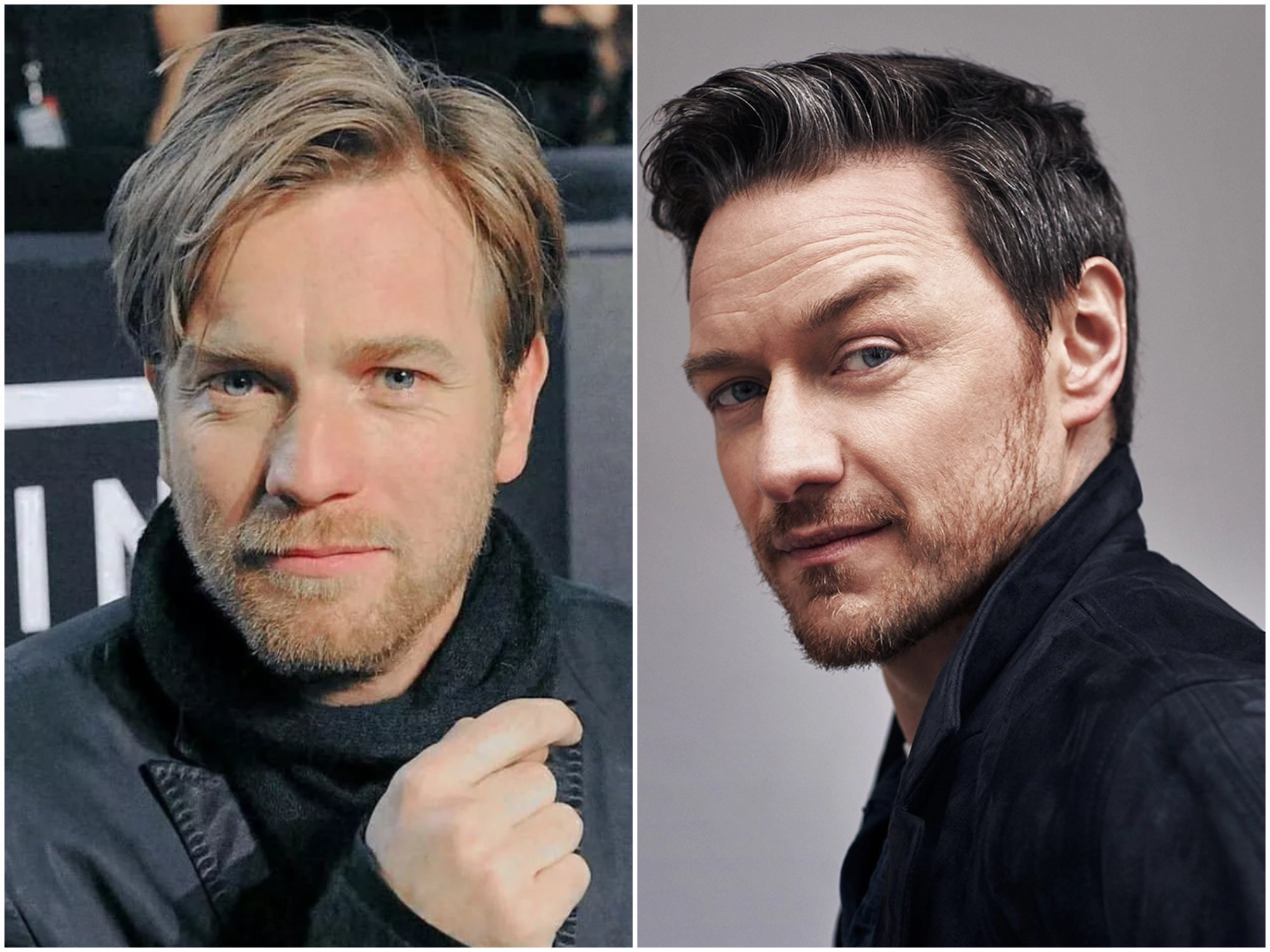 James McAvoy has said people confuse him often with the Star Wars actor, including one time in a gym where a young woman asked for a selfie.
During a monologue on Saturday Night Live in January 2019, McAvoy made light of fans mistaking him for McGregor.
"In this country, people seem to recognise me from films like Star Wars, like Christopher Robin and from Trainspotting. But those people would be wrong because that's Ewan McGregor," he said. "He's the other Scottish actor."
15. Gerard Butler and Clive Owen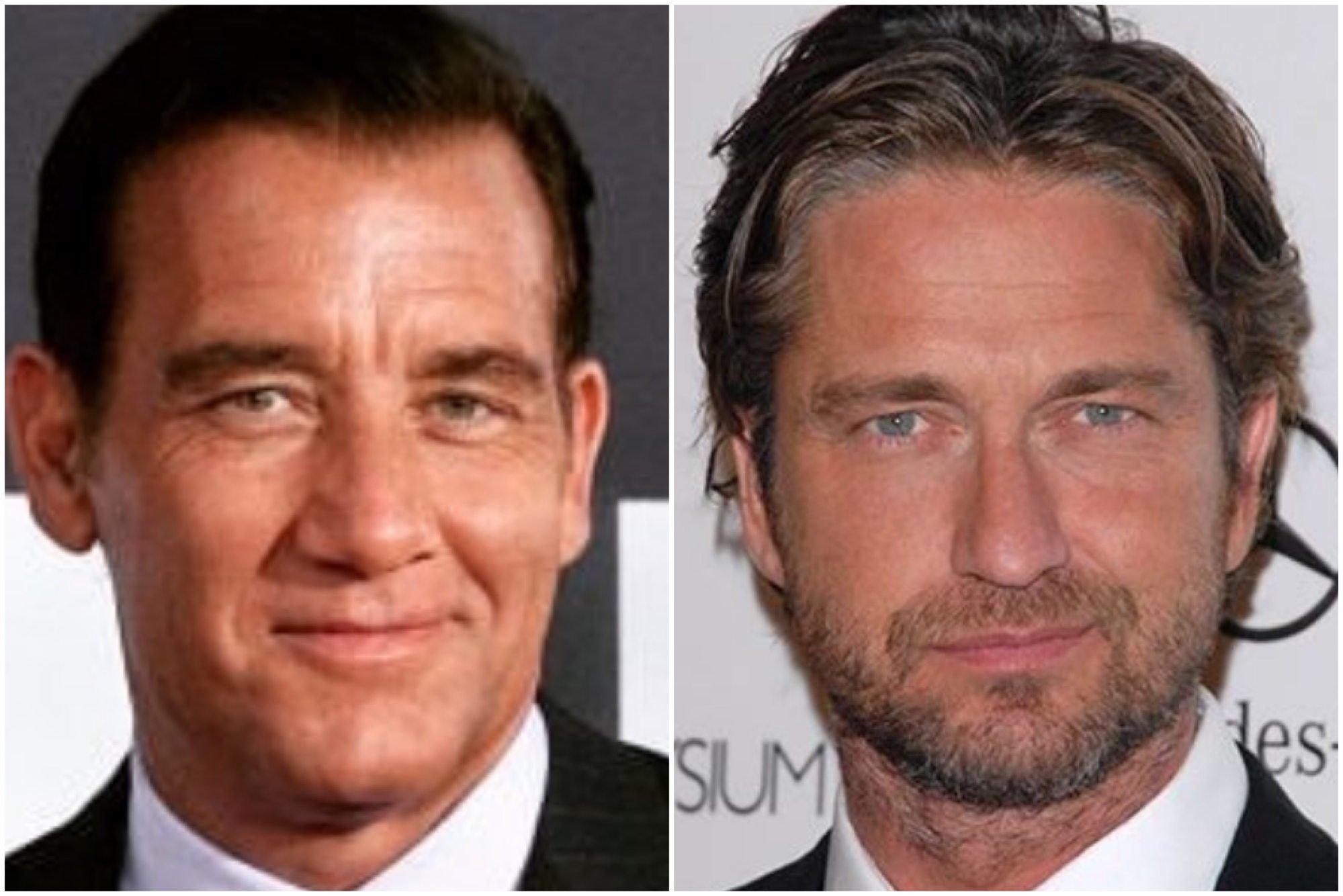 We're not the first to confuse the 300 and Children of Men actors.
When it comes down to it, we remember Butler is more likely to star in romantic comedies (Bounty Hunter, P.S. I Love You).
16. Joseph Gordon-Levitt and Heath Ledger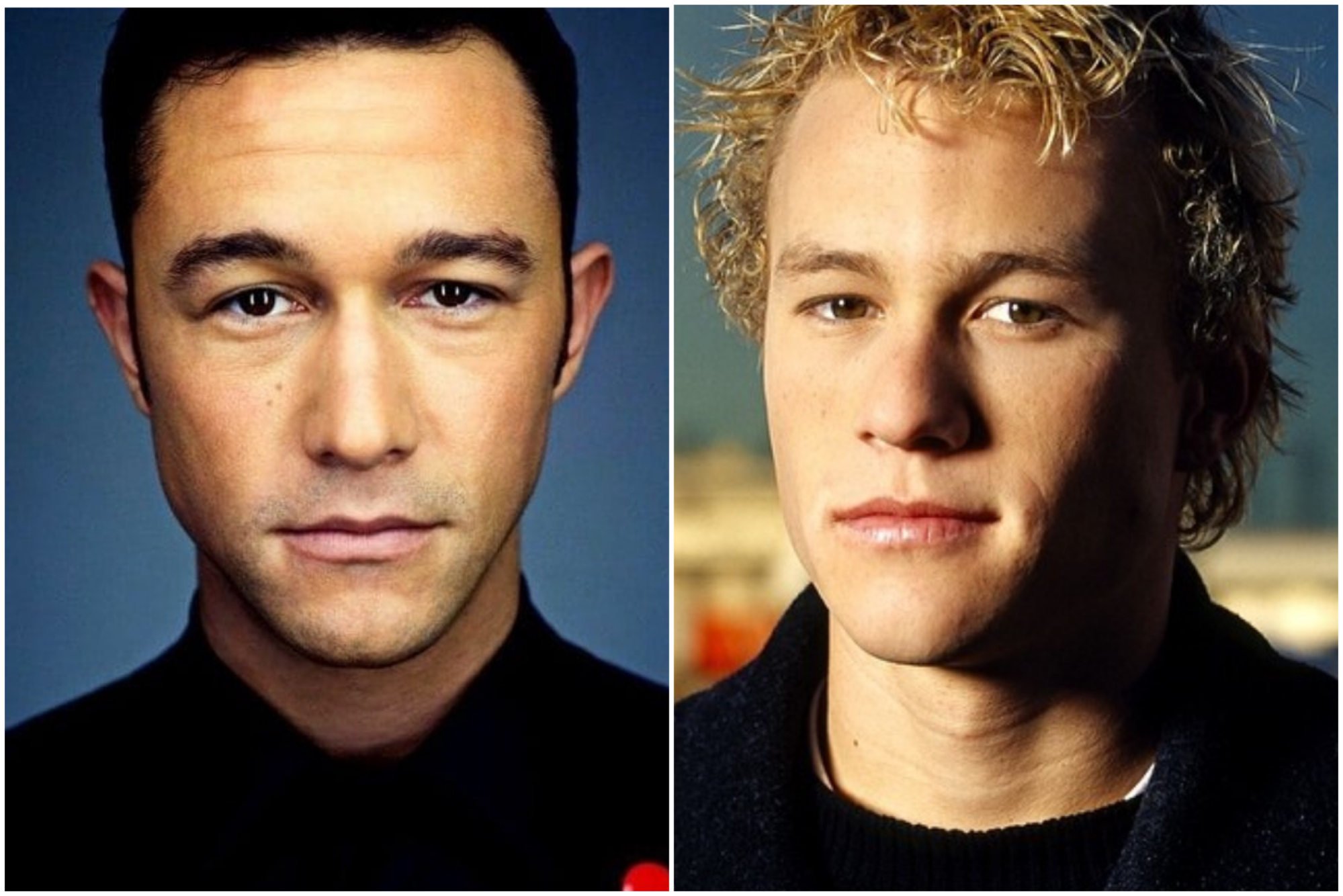 Ever since the two co-starred in 10 Things I Hate About You, we always thought Gordon-Levitt could have played the late Ledger's twin.

Will Ferrell had a drum-off on The Tonight Show Starring Jimmy Fallon with Red Hot Chili Peppers' stick man, Chad Smith, while Jeff Bridges signs pictures of Kurt Russell
The Avengers' Jeremy Renner, Harry Potter's Daniel Radcliffe, Star Wars' Ewan McGregor and the late Heath Ledger all have famous lookalikes too