Saint Seb! 5 times Sebastian Vettel proved he's the nicest guy in Formula One: from campaigning for LGBT rights and supporting Ukraine, to reforming motorsports to combat climate change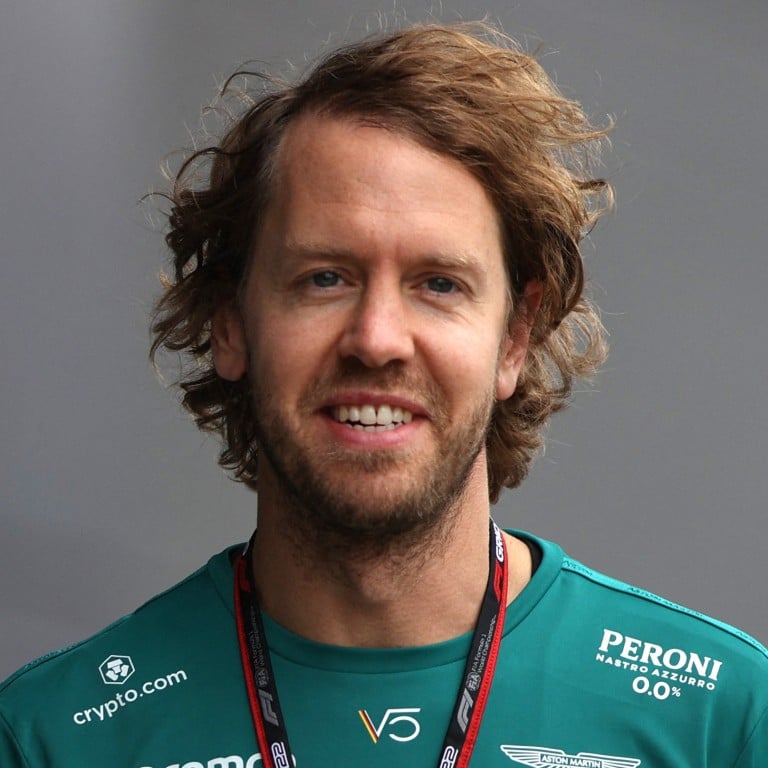 With 53 Grand Prix titles and four F1 World Championships to his name, Sebastian Vettel has built himself a powerful platform (or podium) from which he can spread awareness and enact real change. Despite a somewhat underwhelming 2022 season so far, the Aston Martin driver is increasingly making headlines for his bold messaging and strong stance on issues from environmental degradation to human rights. In keeping with his race number, we look at five causes close to Vettel's heart.
The environment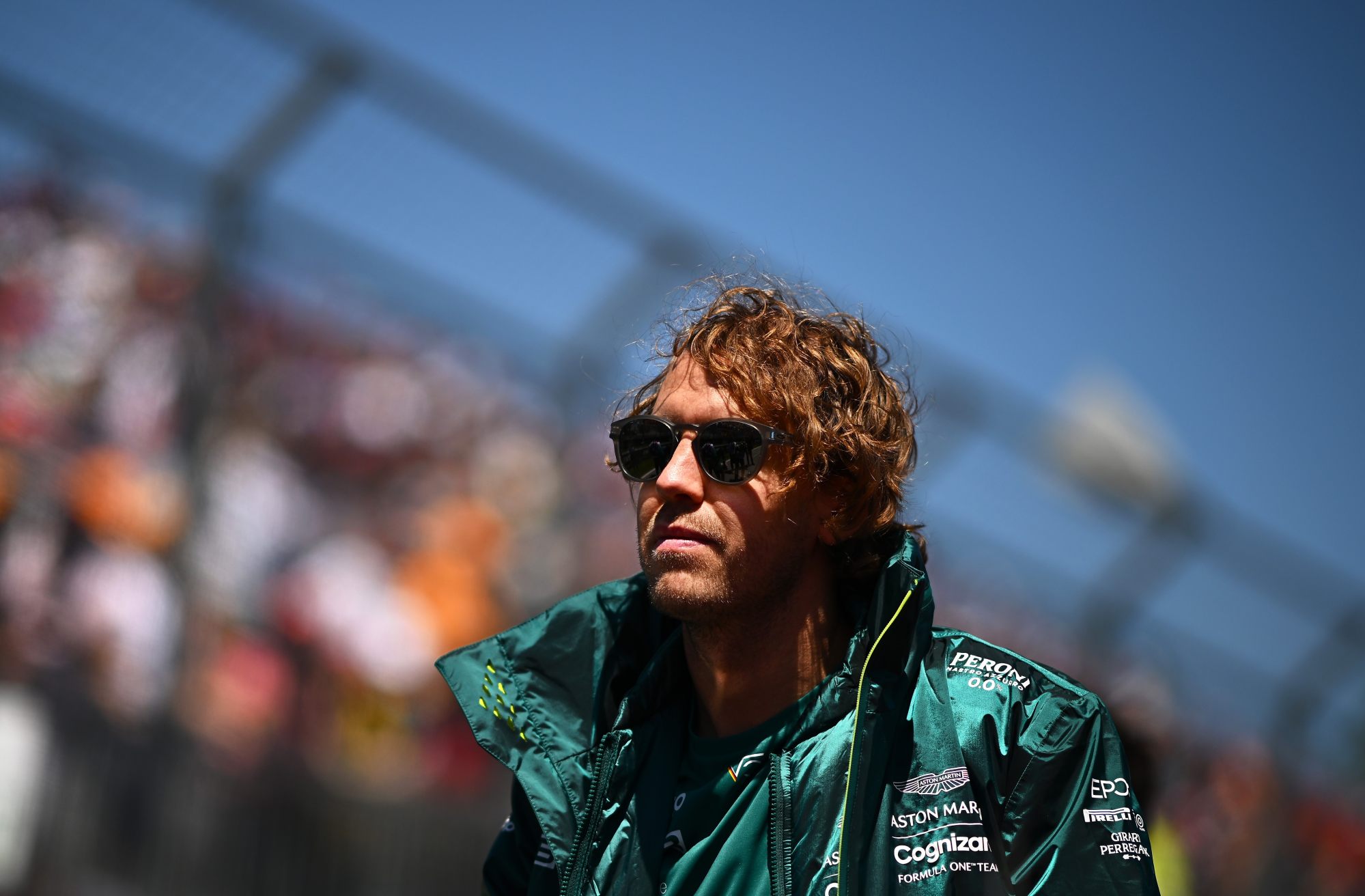 Sebastian Vettel has taken his environmental activism up a gear this year. At the inaugural Miami Grand Prix in May, he donned a T-shirt and helmet with the message: "Miami 2060: First Grand Prix underwater" and told Sky Sports: "I'm surprised that we go to a place that is not going to be there in 50 years' time and everybody acts and carries on as if it's business as usual."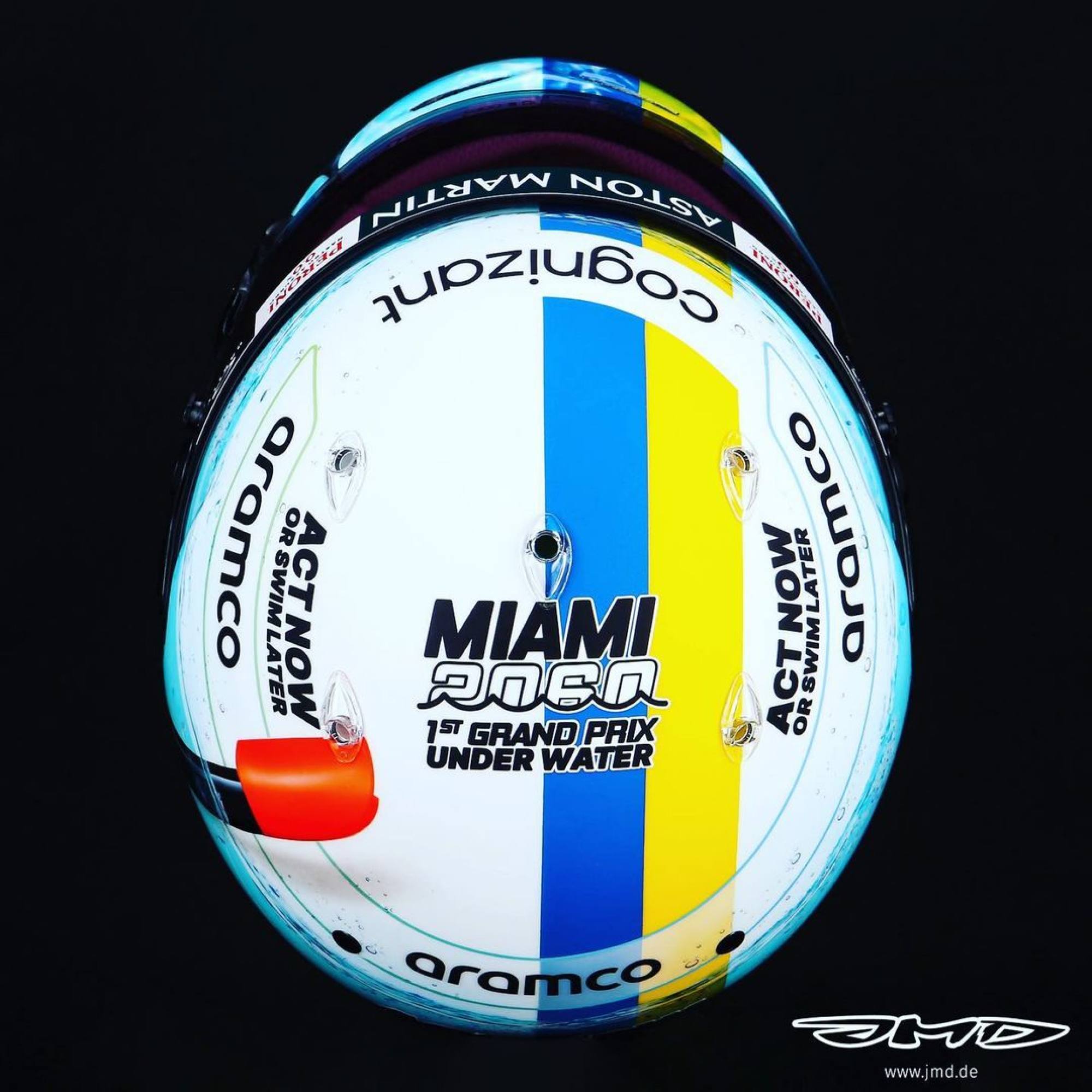 Just last month at Baku, he wore a helmet covered in environment-forward messaging. In mid-June, he made headlines for protesting the mining Alberta's tar sands, in Canada.
Although he admitted that it was only a small gesture intended to raise awareness, it garnered the attention of Alberta's minister for energy, Sonya Savage, who took to Twitter to label Vettel (who has no social media presence) a hypocrite.
Indeed, Vettel has made his living driving petrol-guzzling cars but he has also made a concerted effort to practice what he preaches. Following the British GP last year, he collected litter in the stands for over three hours before heading to the waste management facility the next day.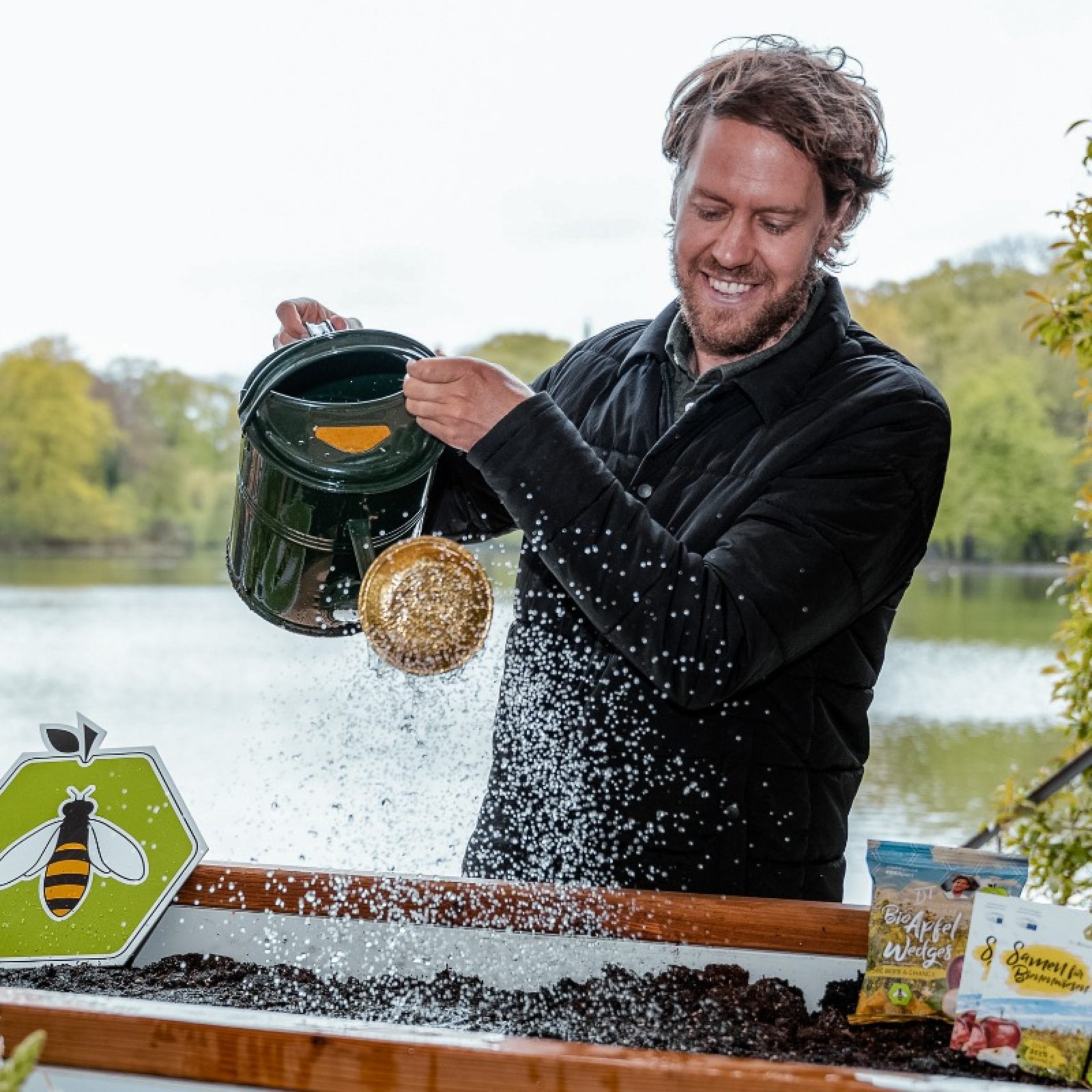 Further, in addition to braking for seagulls, he is an ambassador for the BeesAndApple project which has so far seen him build a hotel for bees in Austria and team up with Austrian singer Andreas Gabalier to gift one million flowers to Germany. Vettel has also eschewed private jets, is sometimes spotted on public transport and often cycles to races, even in the rain.
A progressive Formula One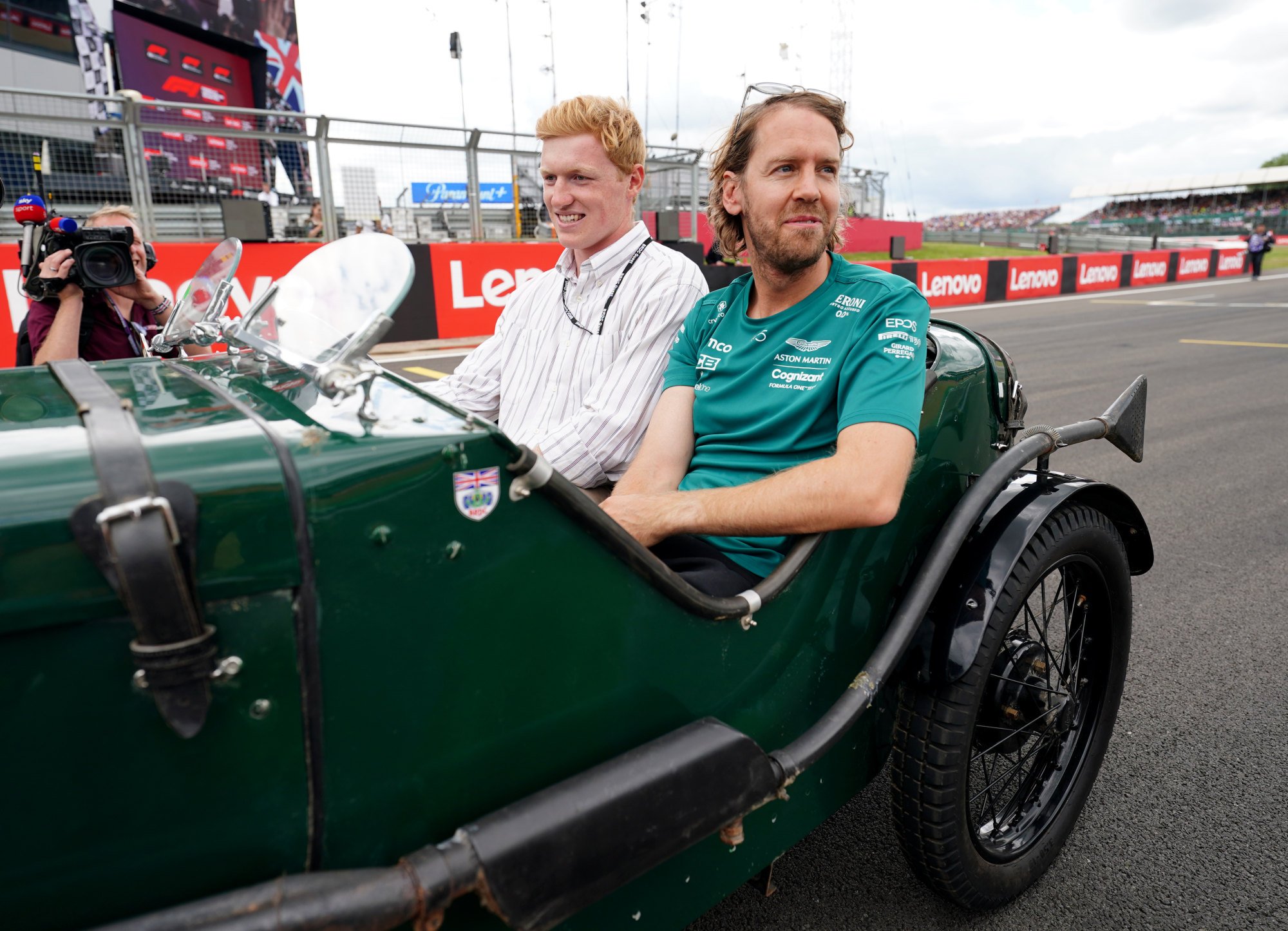 Vettel is also using his position as a much-loved figure on and off the track to transform Formula One from the inside out. In interviews, he has criticised the need for teams to travel back and forth between continents, recently telling Daily Mail that a better F1 calendar is "an easy win and quite a big win" for the environment.
On the technological front, he believes F1 is particularly well-positioned to lead the charge on biofuel research and development. "I think F1 needs to figure out what really makes sense in the future and where there is a chance to have the biggest impact," he told ESPN last year.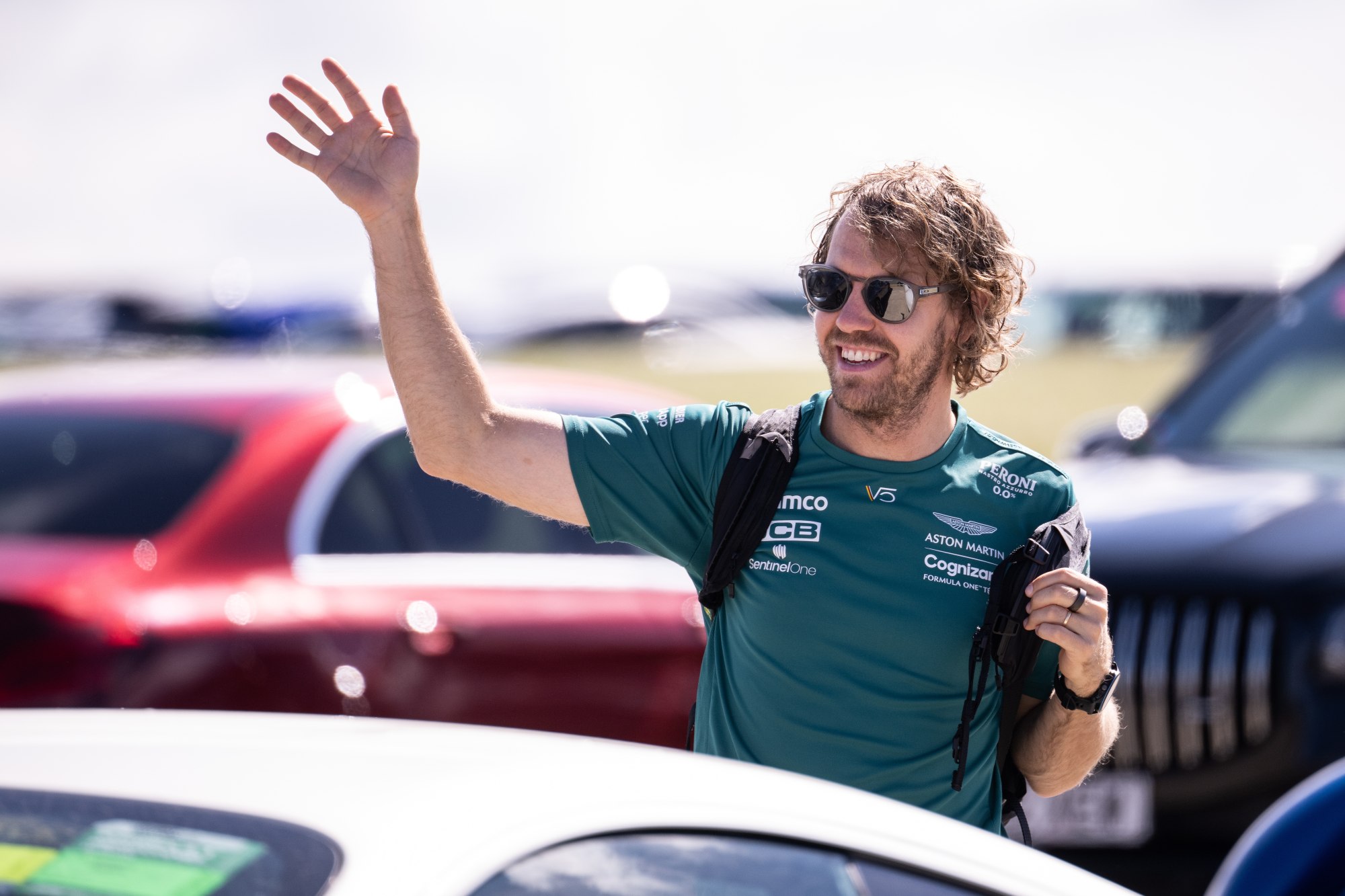 Always one to set an example and make a statement, Vettel celebrated his recent 35th birthday and the 30th anniversary of Nigel Mansell's win at Silverstone by doing a demo run in Mansell's Williams FW14B using carbon-neutral fuel to "race without trace".
Supporting the LGBTQ+ community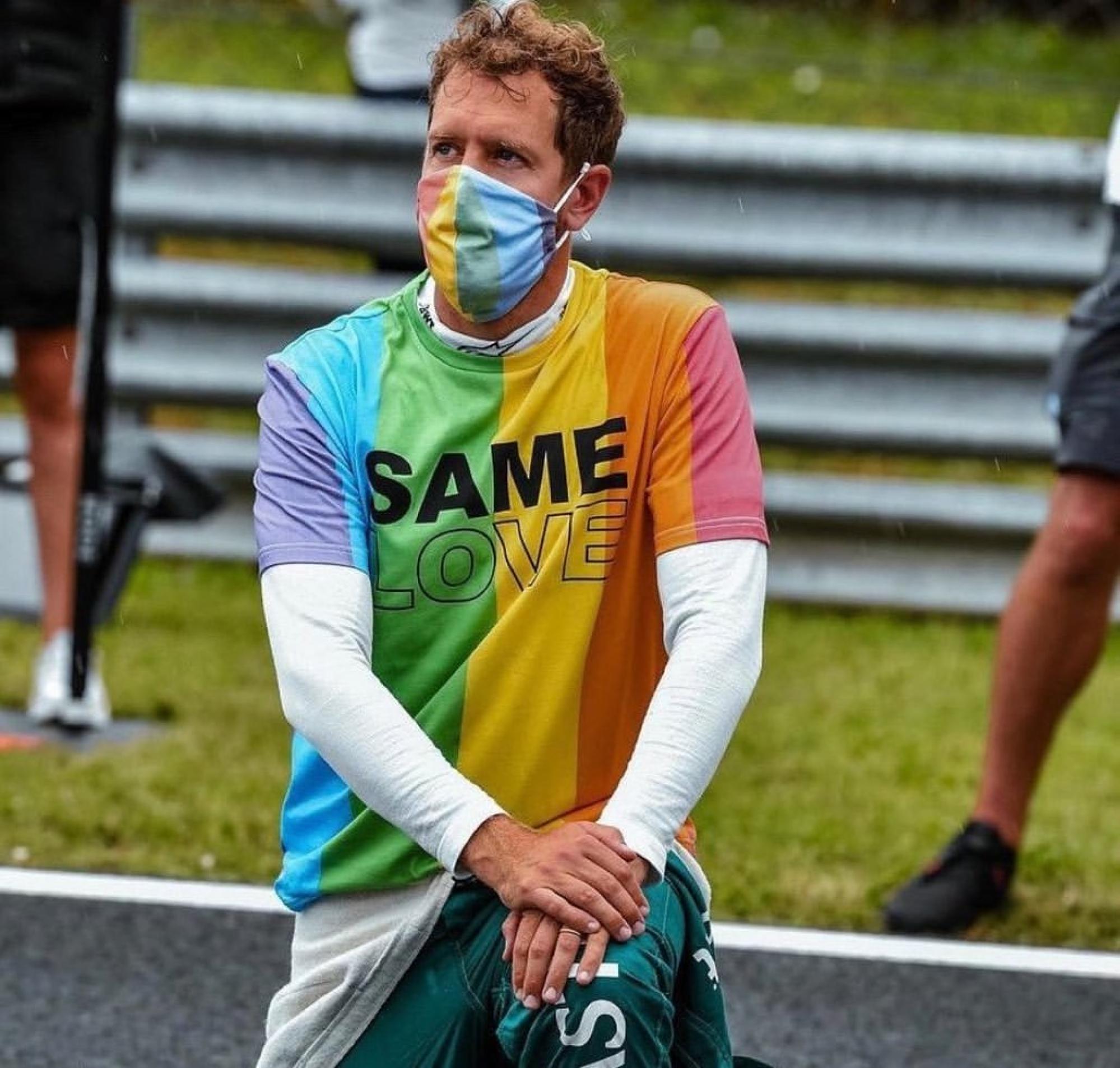 Along with
fellow driver and activist Lewis Hamilton
, Vettel is a vocal supporter of human rights and inclusion. At last year's Hungarian Grand Prix, he wore a number of pieces with the rainbow motif to protest a referendum passed by the Hungarian government targeting the LGBTQ+ community.
Notably, he was reprimanded for wearing a "same love" rainbow T-shirt during the national anthem. He later told reporters that a potential disqualification would not deter him. "They can do whatever they want," he said. "I don't care. I'd do it again."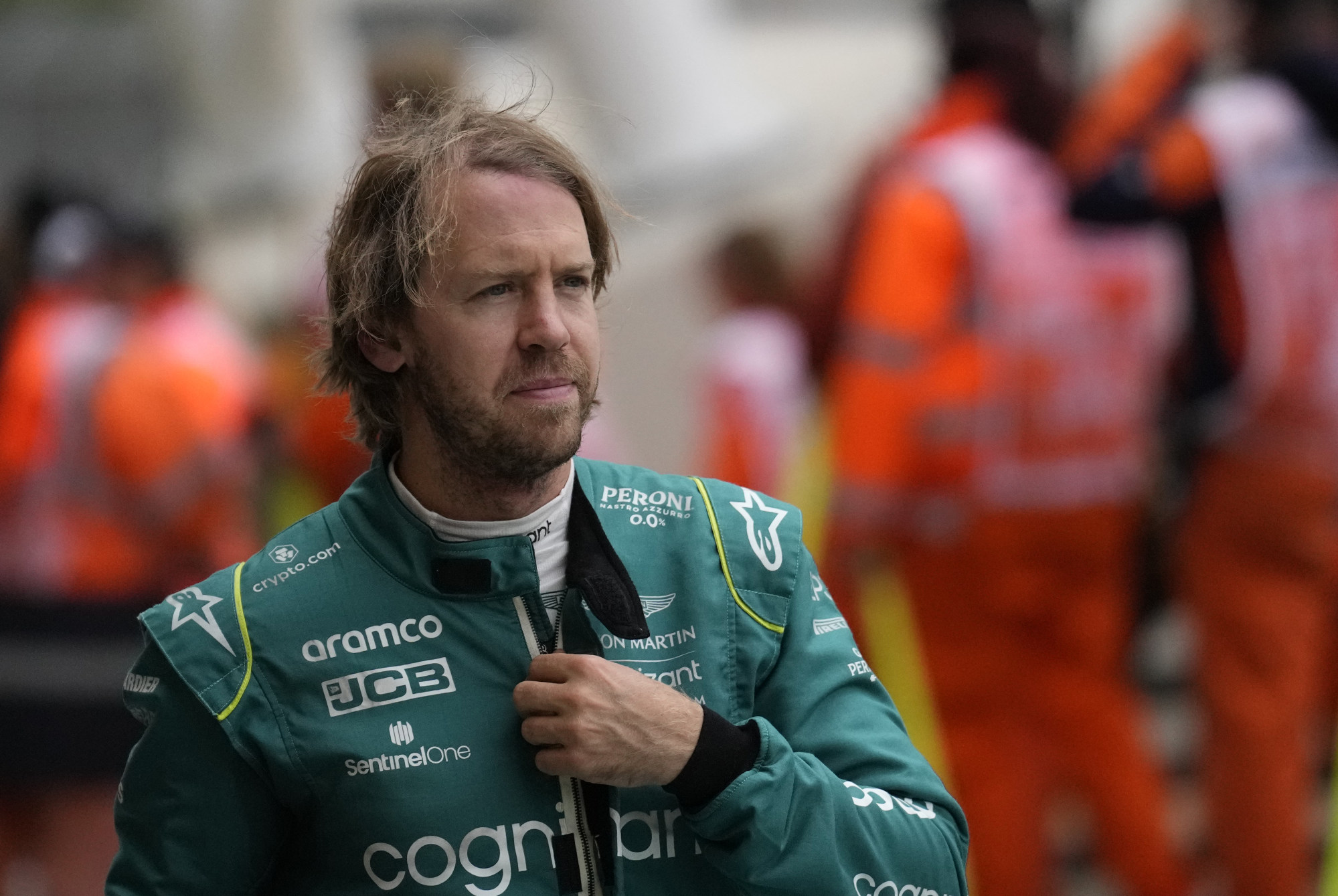 More recently, the driver graced the cover of
Attitude
, a gay lifestyle publication. In an interview with the magazine, he said, "Homophobia is prejudice, and prejudice is wrong. It really is as simple as that," adding that a gay driver would not only be welcome in F1 but would also steer the sport in a
more tolerant direction
.
The next generation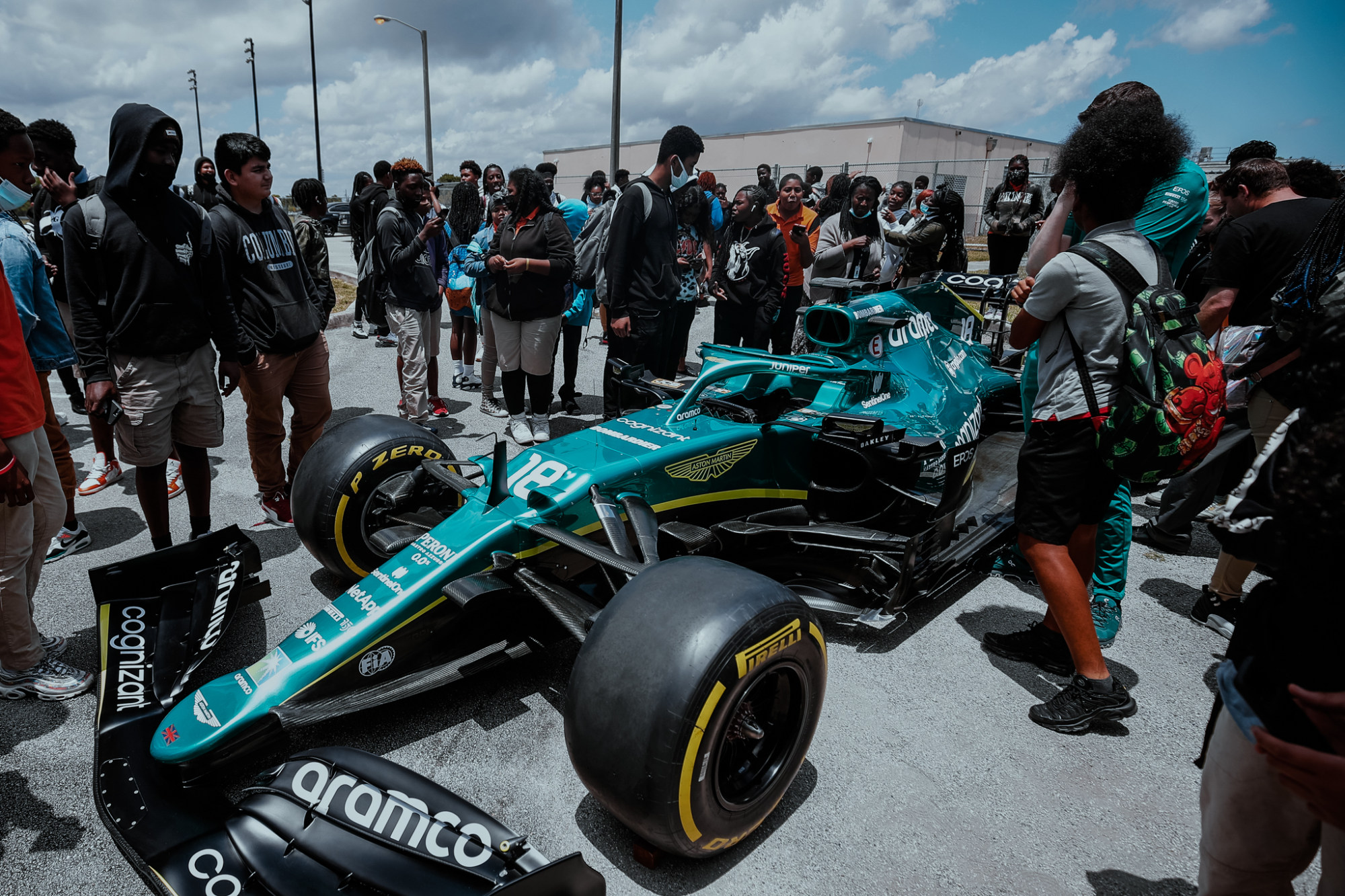 Much of Vettel's messaging is centred around children. In May this year, he spoke to 500 students at Carol City Middle School in Miami about STEM-related opportunities in motorsport. Days later, he was accompanied by his No 1 mechanic Mikey Brown and the UK's Deputy Prime Minister Dominic Raab to Feltham Young Offenders Institution for the opening of a motor workshop that will teach the inmates skills they can use beyond prison.
Vettel then took the train to Oasis Academy Johanna, one of 52 such schools which serve many underprivileged learners. While there, he interacted with the children, spoke to teachers and helped open a new therapy room. Ever the optimist, he said that no matter their background, children "can have a very bright future as long as we listen to them and give them a voice".
No war
Soon after the onset of the war in Ukraine, Vettel made it clear that he would not attend the Russian GP scheduled for September, saying: "My opinion is I should not go, I will not go. It's wrong to race in the country. I'm sorry for the people, innocent people who are losing their lives."
Not long afterwards, the FIA terminated the Russian contract. As a director of the Grand Prix Drivers' Association, Vettel wore "pro-Ukraine" attire for several events. Vettel also had a special "no war" helmet design which included the lyrics of John Lennon's Imagine. He also regularly sports a yellow and blue armband around race grounds and during interviews to quietly but publicly lend his support to the people of Ukraine.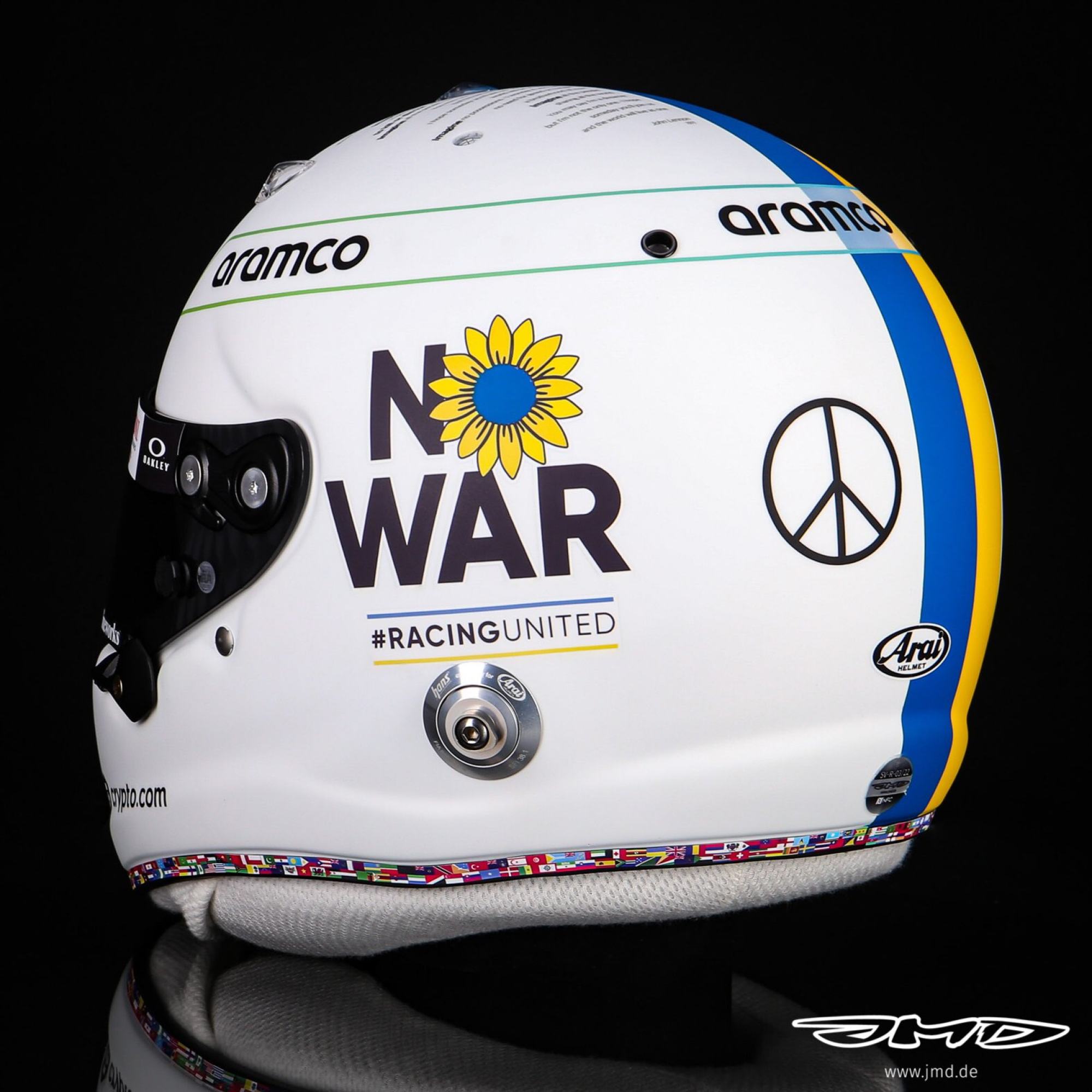 At just halfway through the 2022 F1 season, there is little doubt Vettel will make more headlines and spark more conversations as the year wears on. Others may criticise him for the apparent dissonance between his beliefs and livelihood, which he does not deny. "I'm not a saint," he confessed on BBC 2's Question Time in May. However, no amount of personal attacks will deter him from focusing on the bigger picture. As he expressed in a May interview with Sky Sports, "Sometimes the truth isn't very nice but it's worth spreading if it's so serious."

He might be famous for racing petrol-guzzling cars – and winning four F1 championships – but the German driver is fighting to reform the sport to battle climate change
Vettel uses his fame to highlight LGBT rights and the plight of Ukraine, spurns private jets, and partnered with Andreas Gabalier to gift one million flowers for BeesAndApple