The fabulous life of Penelope Disick: as Kourtney Kardashian and Scott Disick's daughter turns 10, it's clear the jet-setting, red-haired Yeezy and Skims wearing tween is a chip off the old block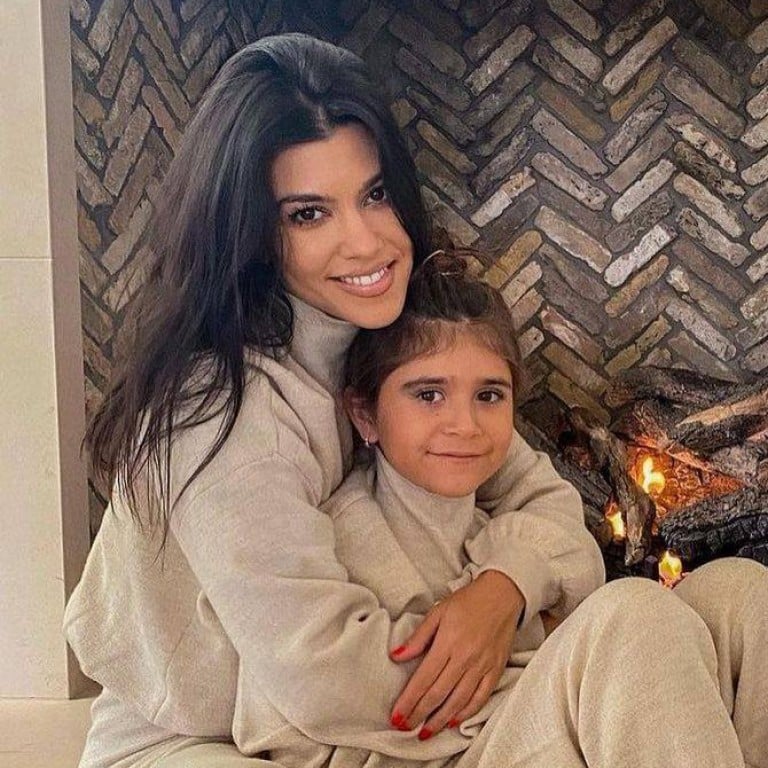 With her younger cousin North West's birthday only a week after hers, Penelope Scotland Disick has often enjoyed a joint celebration with
Kim Kardashian and Ye's offspring
. Past OTT bashes have included Candyland, Moana and mermaid themed parties. This year, Penelope – who got her middle name as a nod to her grandmother's Scottish heritage, just like her father Scott – is likely to be ringing in her double digital birthday today with yet another unforgettable party.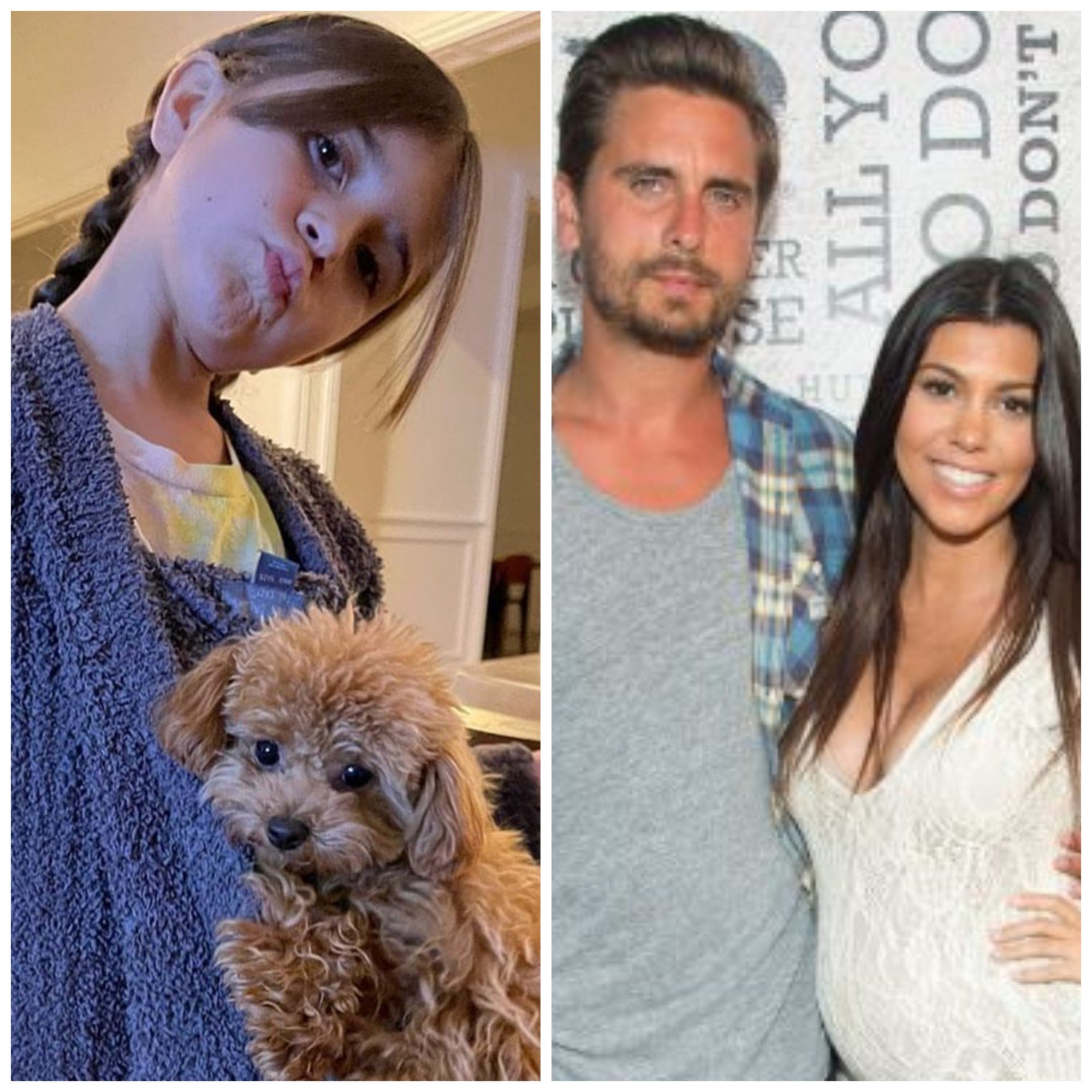 And as her family life continues making headlines, we wouldn't be surprised if it was the most fabulous Kardashian child spectacle we've seen yet.
Here's why …
Her most significant life moments were broadcast on TV
Penelope made her entrance into the world in the most public way possible – she was born in front of the Keeping Up with the Kardashians cameras, and her mother Kourtney Kardashian was filmed pulling her baby out with her own hands back in 2012.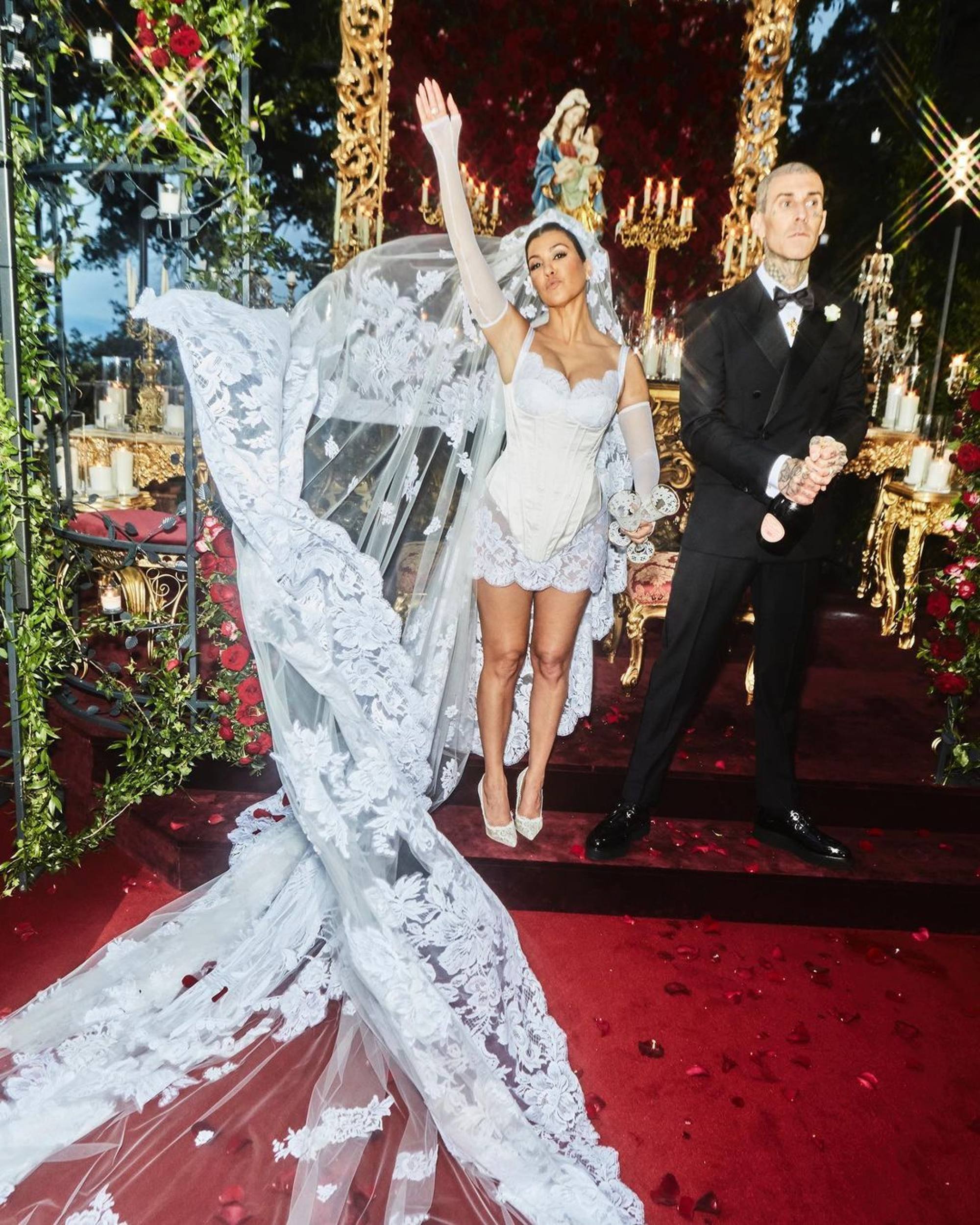 Penelope made headlines again 10 years later – this time on The Kardashians – after she cried when she found out her mother had got engaged to Travis Barker: an occasion she and her siblings were not invited to witness.
She inspired a lifestyle brand worth millions of dollars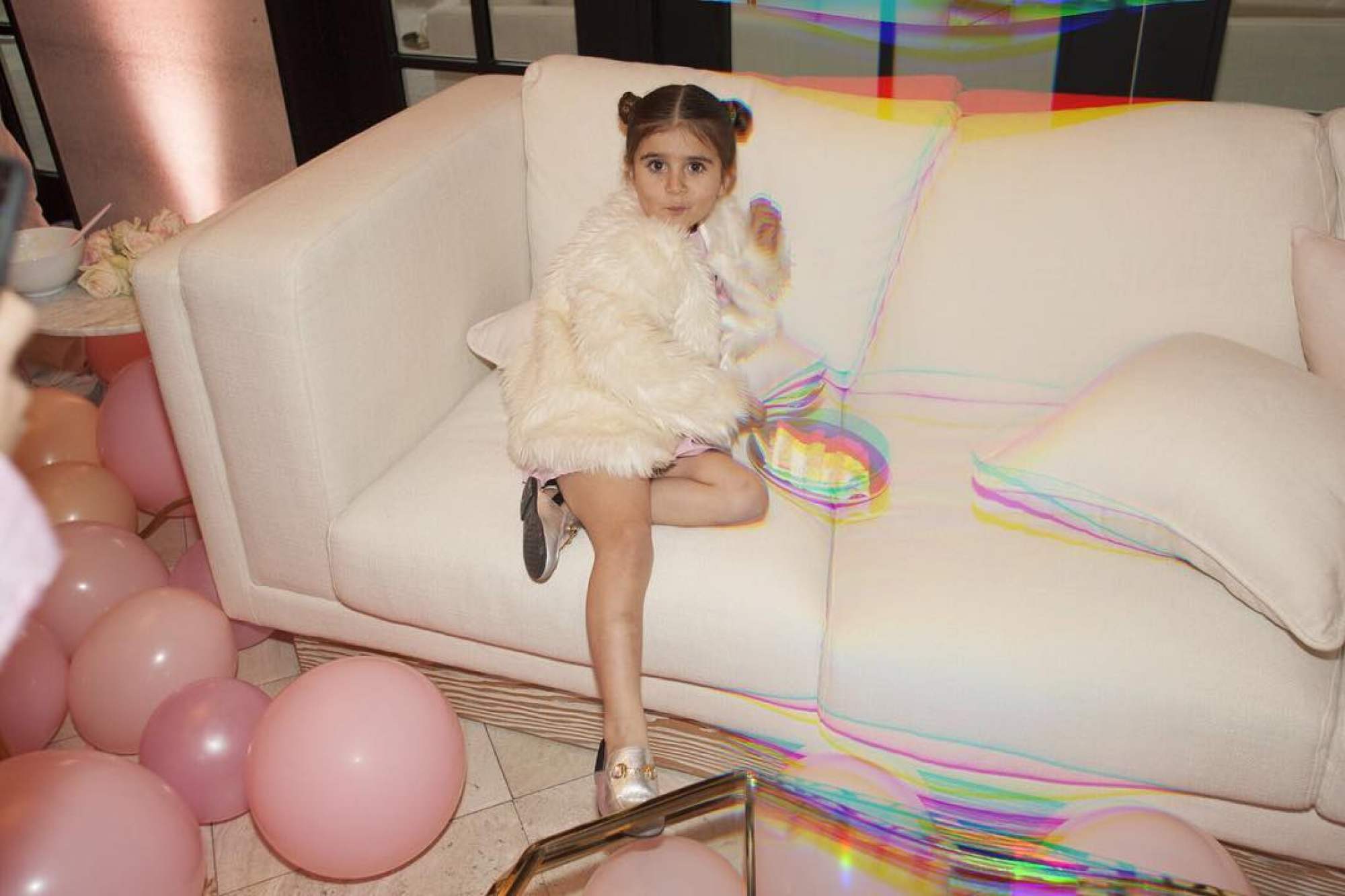 Kourtney launched Poosh in April 2019, and the lifestyle website and retail brand has often been compared to Gwyneth Paltrow's Goop. In a March 2019 Instagram post, Kourtney hinted at the name of the brand she was about to introduce to the world when she shared a snap of herself in the bath next to Penelope. "Name: Penelope, Nickname: Poosh," she captioned the image.
Kourtney told the
LA Times
how Penelope reacted when she learned that her mum and her mum's best friend, Poosh COO Sarah Howard, had decided to name the company – which is now
valued at US$15 million
– after her: "Sarah and I, we're like, 'How do you feel that we're naming our big project Poosh?' [Penelope] is like, 'Oh, good.' She's so funny … She's our little Poosh muse."
She's already an influencer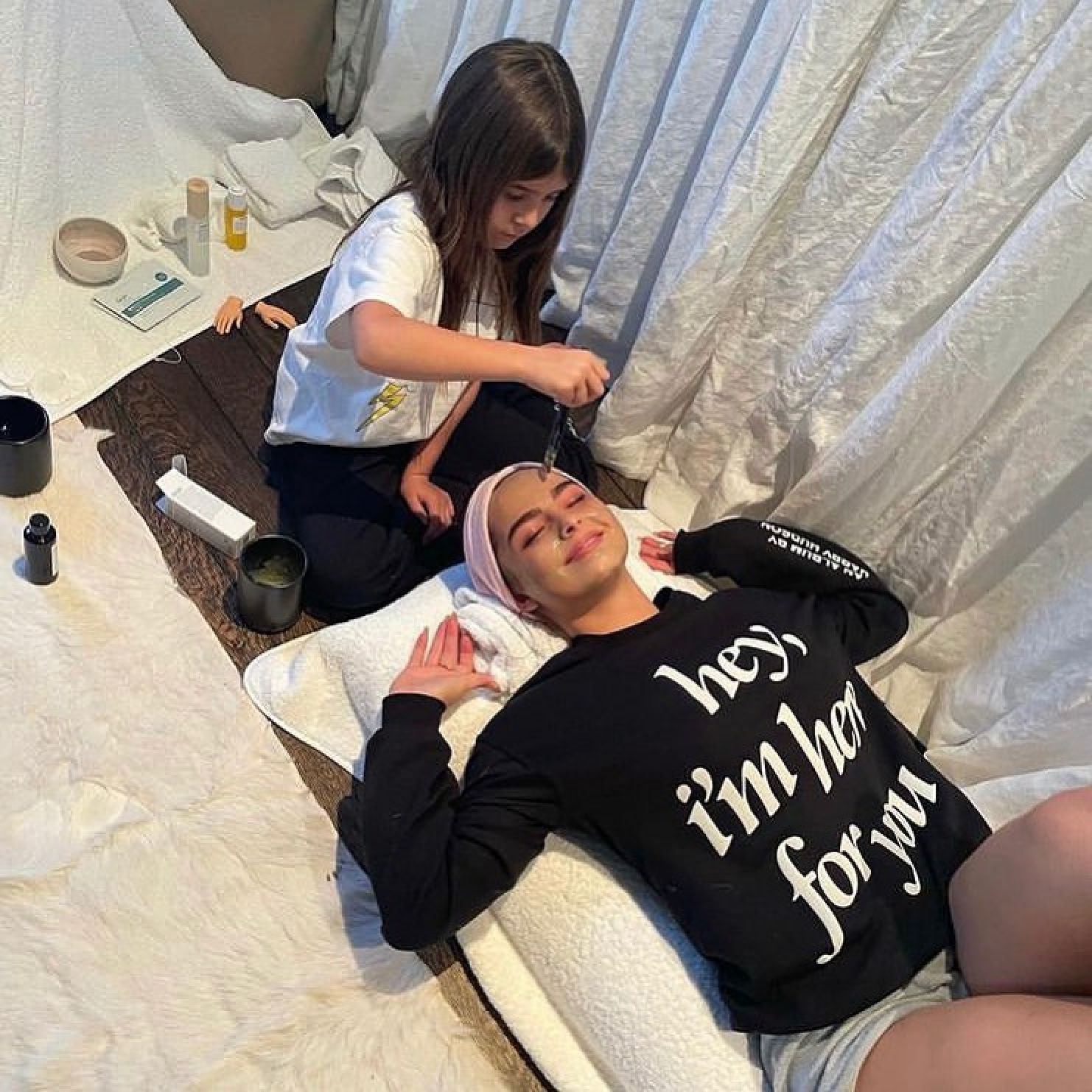 Whether she's hanging out with TikTok influencer-turned-film-star
Addison Rae
, or Paris Fashion Week front row regular North West, Penelope has got friends in seriously high places. Penny and her pals even got to attend dancer JoJo Siwa's birthday party.
Famous friends aside, Penelope has really come into her own recently and been sporting red hair for a while. When she's not appearing in TikTok videos, you'll find her supporting Kanye West's Yeezy brand and stepping out in the latest fashions, including items from her aunt Kim's Skims kids range, and designer clothes and accessories.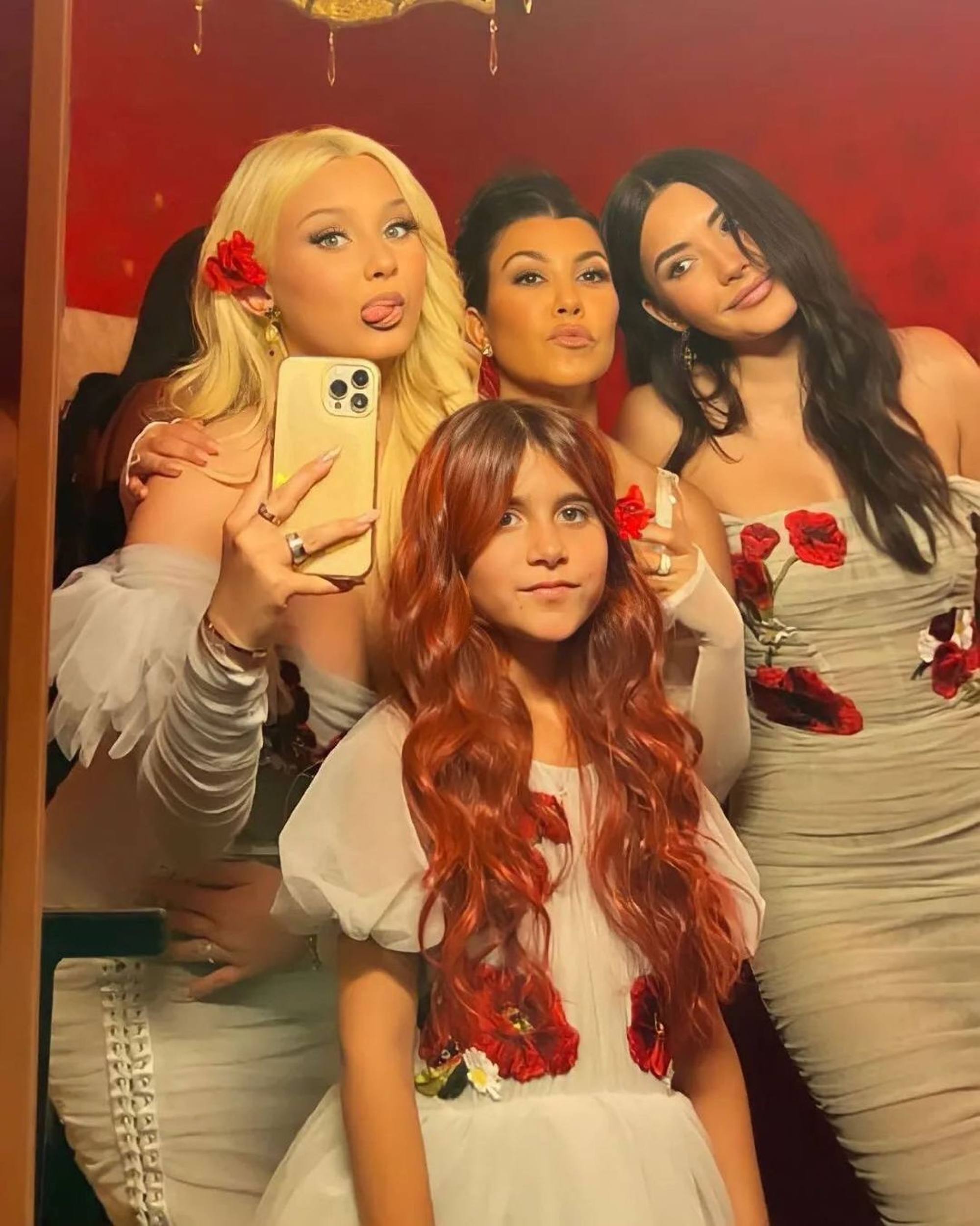 Penelope is
known to carry a Birkin
bag, has worn a Gucci coat worth US$1,300 and has been spotted in Gucci slingback loafers. Penelope proved she loved fashion last Halloween when she paid tribute to an iconic 90s look and emulated Alicia Silverstone's character Cher in the movie
Clueless
.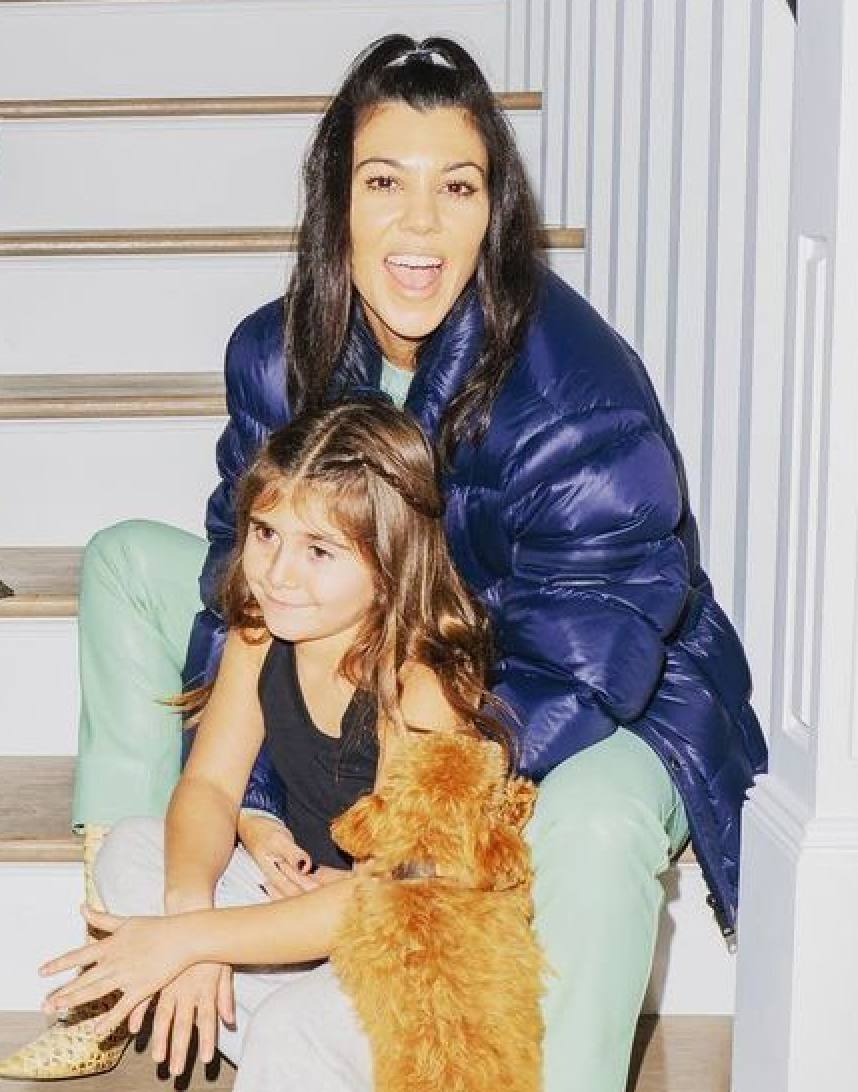 "She's my little muse," Kourtney told the LA Times in 2019. "I love her freedom she has with fashion, she loves beauty, she has the best personality, she's really creative and artistic and into music. She's the coolest little girl in the world."
She travels in style to exotic locations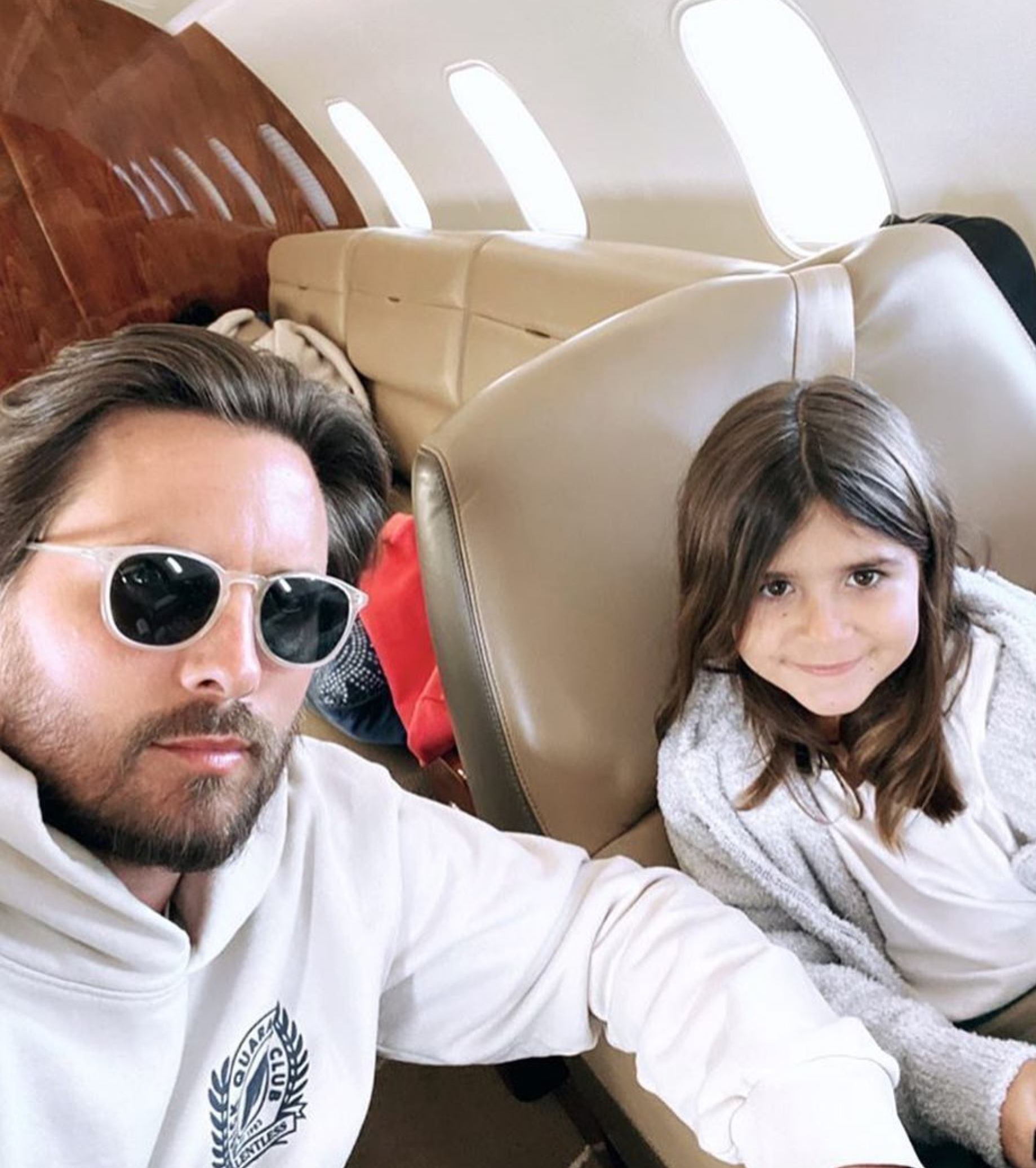 But she's a daddy's girl at heart. As dad Scott likes to point out, the pair are the ultimate besties who travel in style wherever they go on private jets. With her aunts Kylie Jenner and Kim boasting
planes of their own
, the reality star and her siblings Mason and Reign won't need to go back to flying commercial any time soon. So it's no wonder she's been seen all over the world with her celebrity family – on boats in Corsica, horseback riding in Mexico, and splashing around in the sea on a family trip to Bali in 2018.
She calls multiple mansions home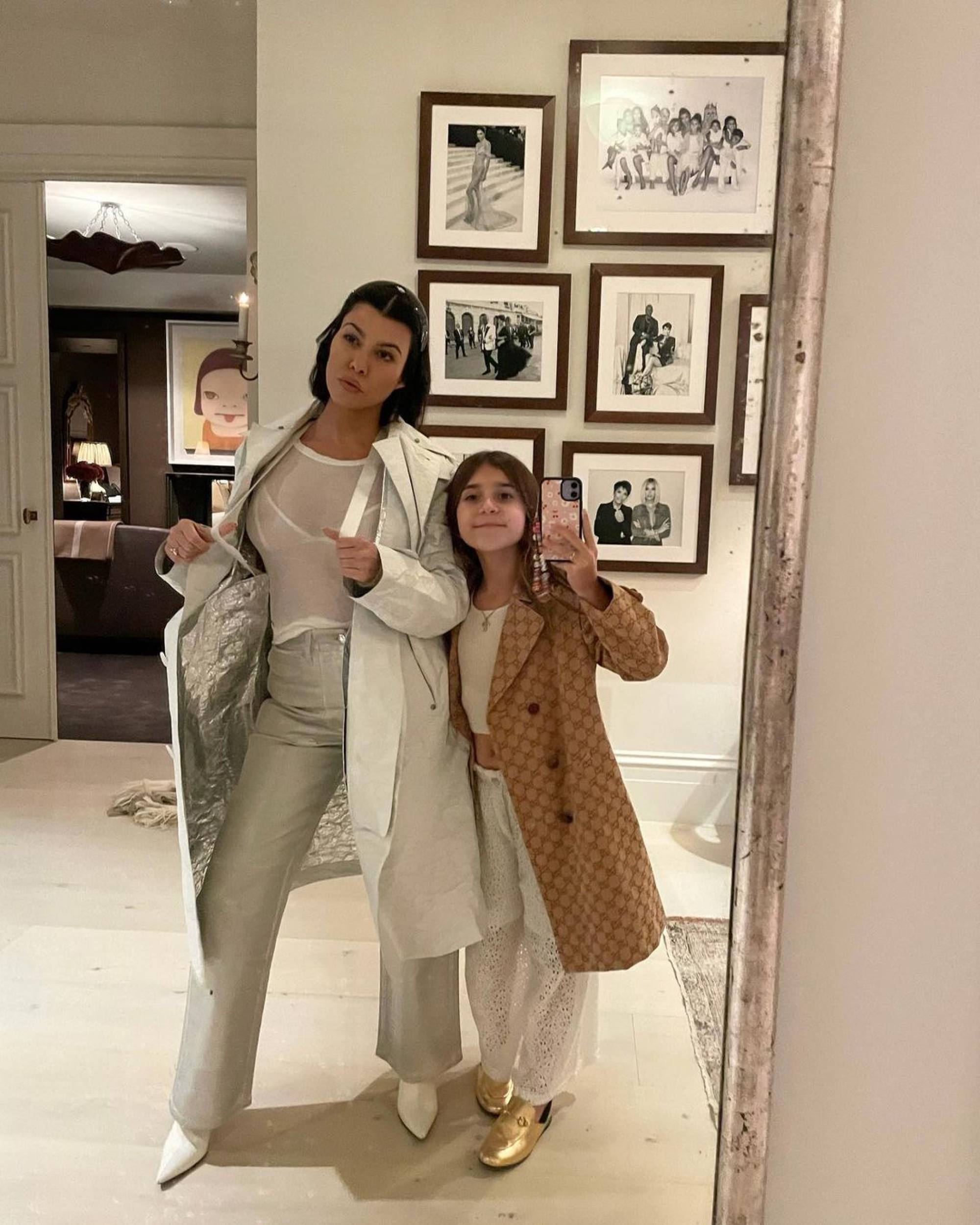 It may have taken some adjusting when stepdad
Travis came along
, but with Scott and Kourtney no longer an item, it means their children split their time between
multiple houses
. Her
Flip It Like Disick
star dad has made his abode the ultimate paradise for his children, while Travis recently showed off his swanky Calabasas pad for the cameras as he prepared to blend families with
The Kardashians
star.
Penelope's parents' property portfolio includes a US$12 million eight-bedroom home in the La Quinta area of Palm Springs, and a US$7.5 million home in The Oaks, California. The children even have a technology-free playhouse that Kourtney Kardashian recently showed off to Architectural Digest that's filled with books, instruments and toys.
Before the pair got hitched, Kourtney's social media followers spotted how Penelope lives like a princess in her huge bedroom where the child cosies up to a US$1,500 Hermès blanket.

With an Hermès Birkin slung over her arm, dyed red hair and a Gucci heavy wardrobe to die for, Penelope Scotland Disick is clearly following in her stylish mum's footsteps
Her nickname, Poosh, inspired Kourtney Kardashian's US$15 million lifestyle brand, and she hangs out with the likes of Addison Rae, JoJo Siwa and cousin North West