Meet Elena Rybakina, the calm 23-year-old who won Wimbledon 2022: the Russian-born Kazakhstani tennis champ is known for her colourful Adidas outfits … and adorable animal Instagram snaps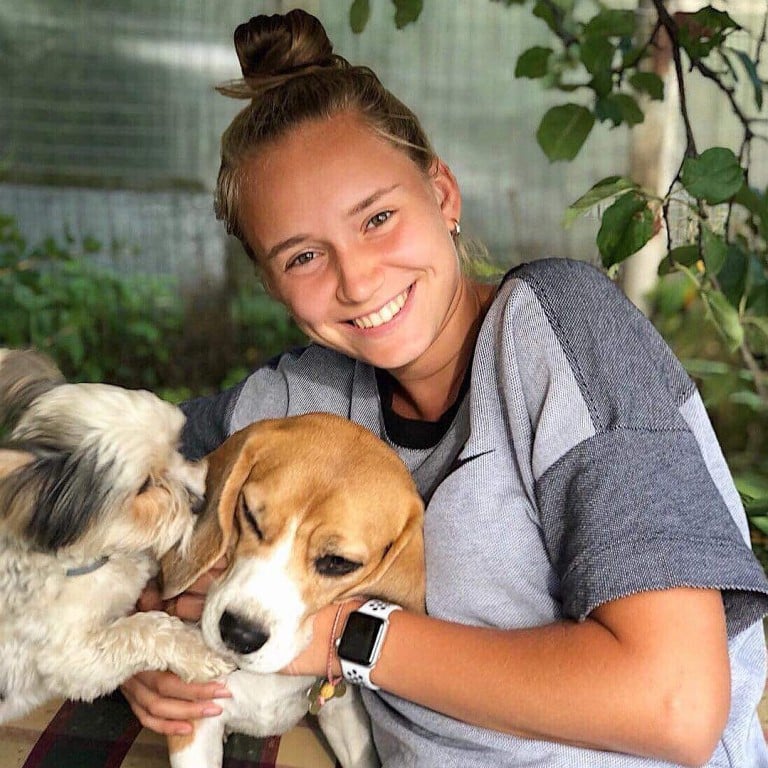 She's a fresh face who herself didn't think she'd reach the second week at the All England Club, according to NDTV Sports … Meet 23-year-old tennis pro Elena Rybakina, who was probably better known for her staggering height or the colourful Adidas tennis dresses she wears on tours – until she became this year's surprise Wimbledon ladies champ.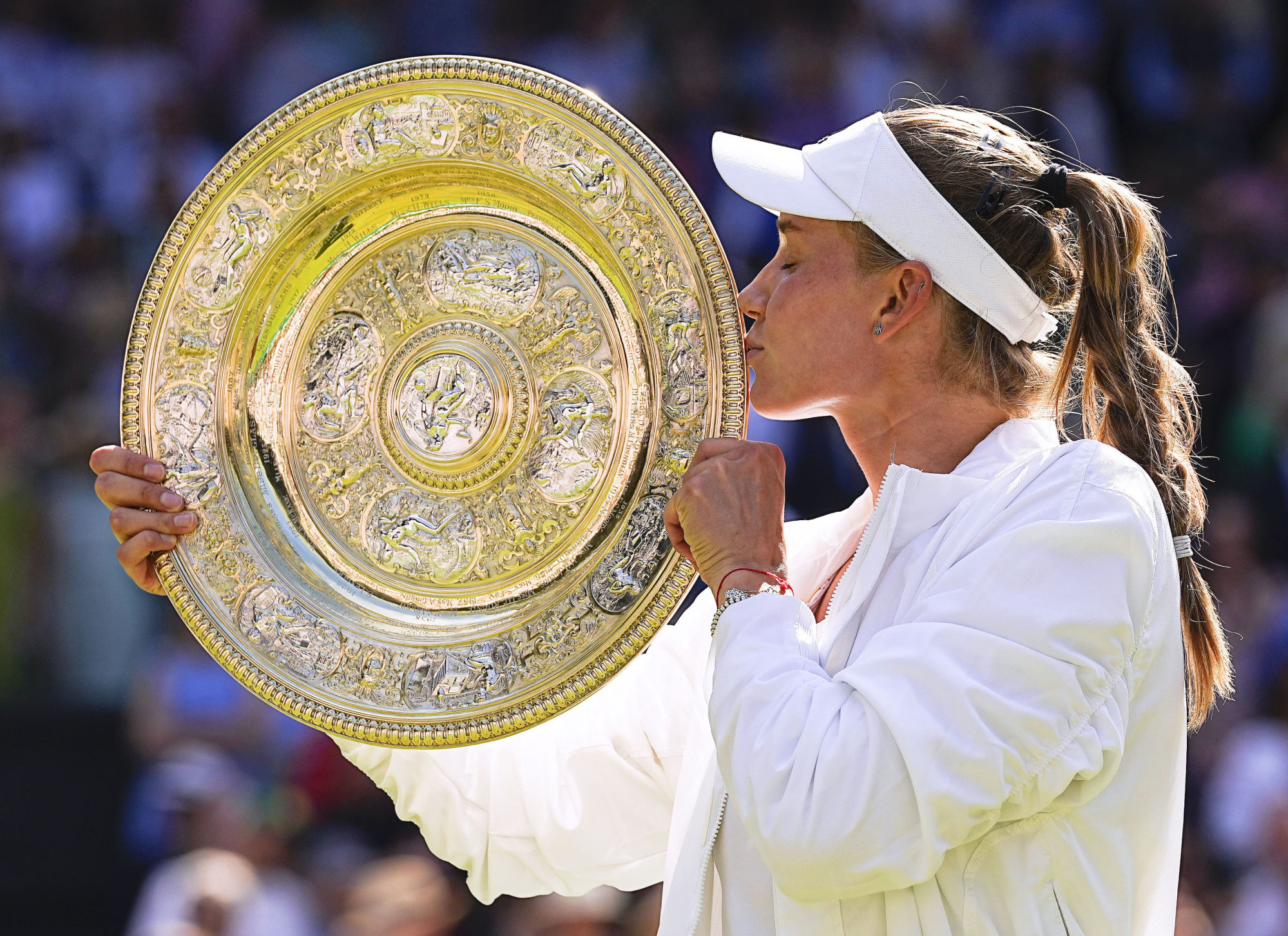 Russian-born, Kazakhstani Rybakina has been playing for Kazakhstan since 2018 and has become the nation's first player ever – male or female – to win a Grand Slam, taking home the coveted Venus Rosewater Dish and US$2.39 million in prize money.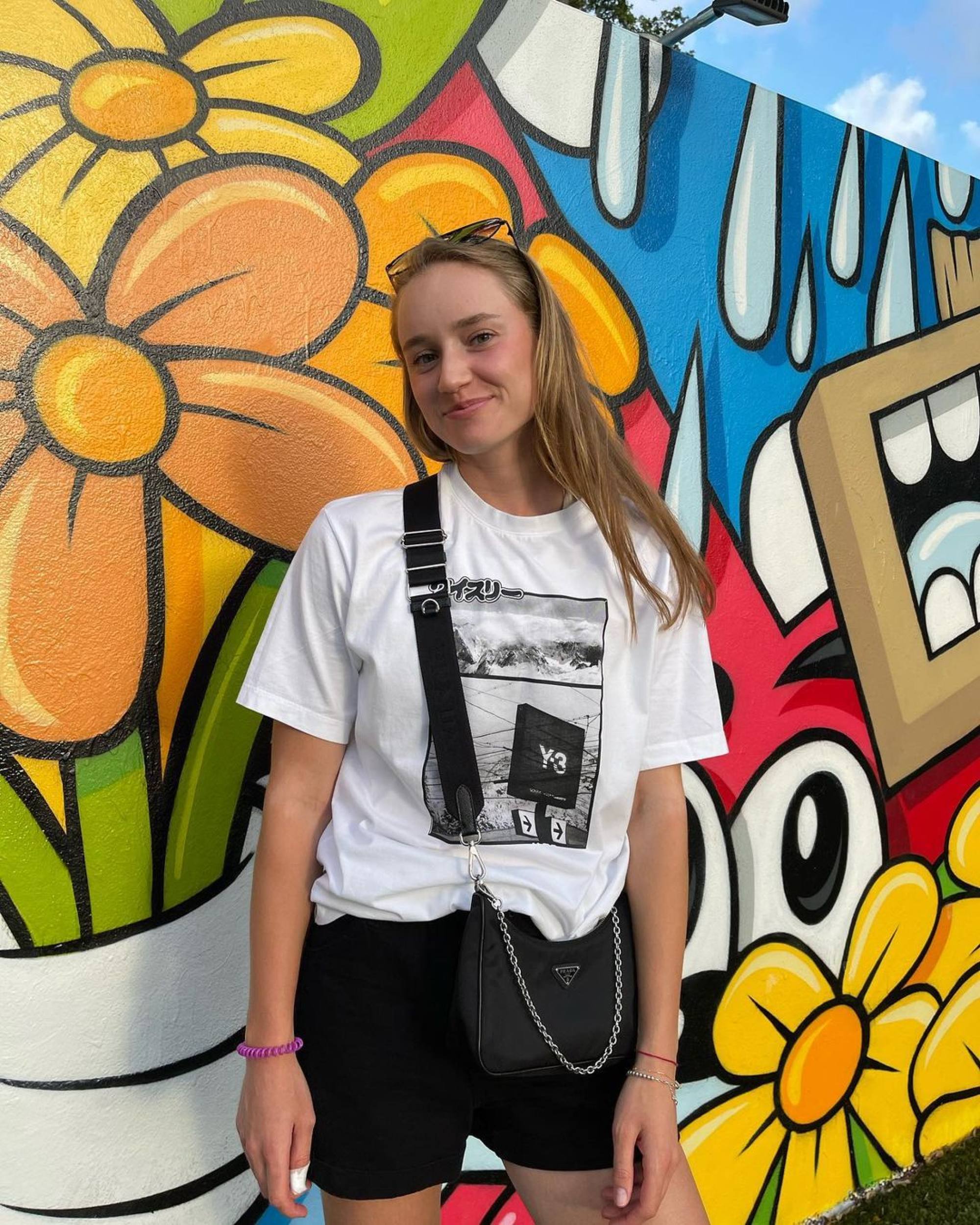 And while all eyes are on her now, she's not really comfortable with all the attention she's getting, per The Guardian – although she says she'll hopefully improve and get used to it.
With much to still unpack about the rising star, here's what we know about her early life discovering tennis and what she likes to do off-court …
She is an animal-lover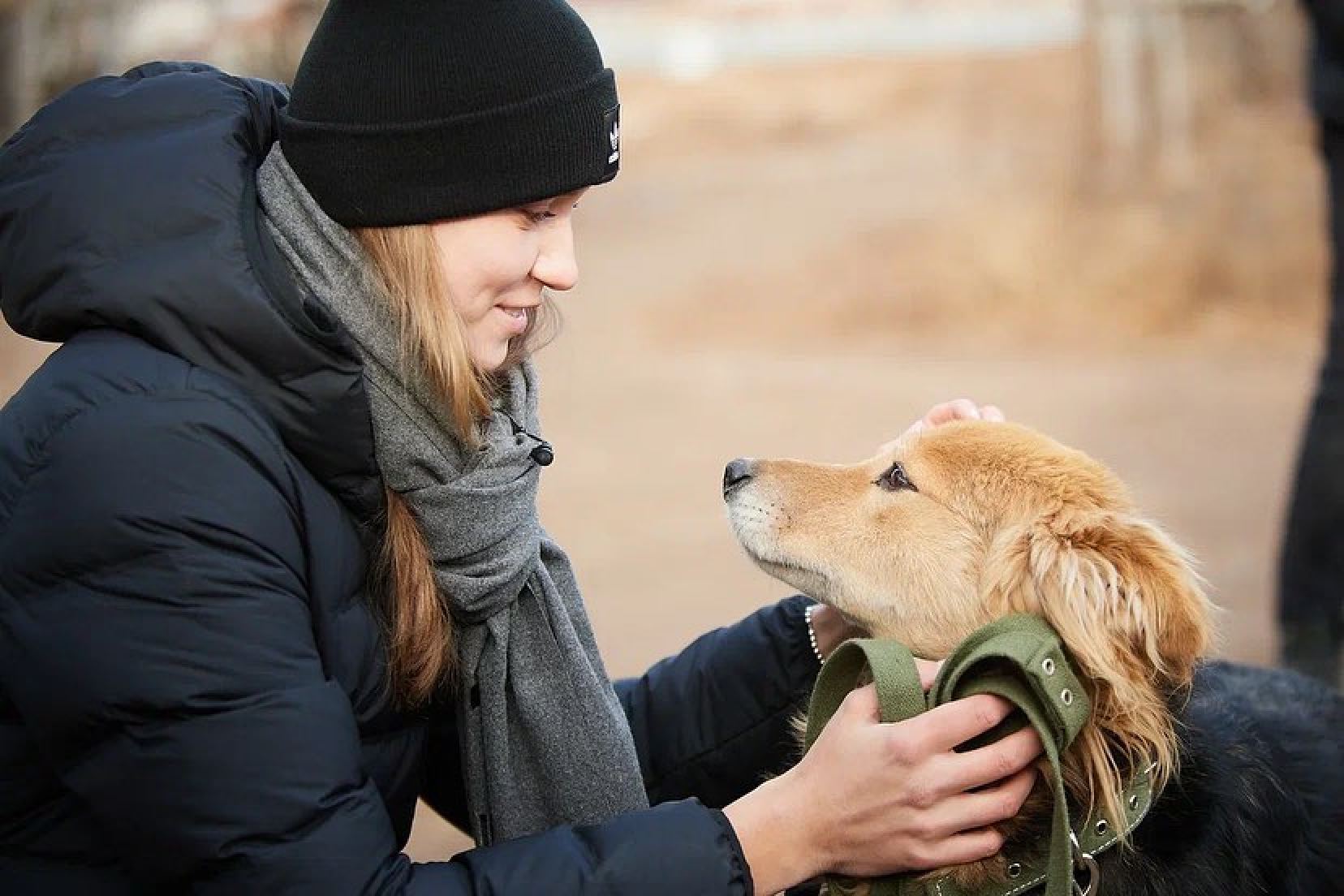 On her Instagram are photos of her with various furry friends – including a kangaroo and its young that she met in Australia, as well as her dogs. "I love animals," Rybakina said in a WTA interview. "I have a dog, a beagle named Mulia."
Last year, she also posted about going to an animal shelter called Angels Heart, and wrote about how the dogs there are "very kind" and "need attention", urging those who want to adopt a pet to pay a visit, too.
She's 184cm – and her height sort of decided her career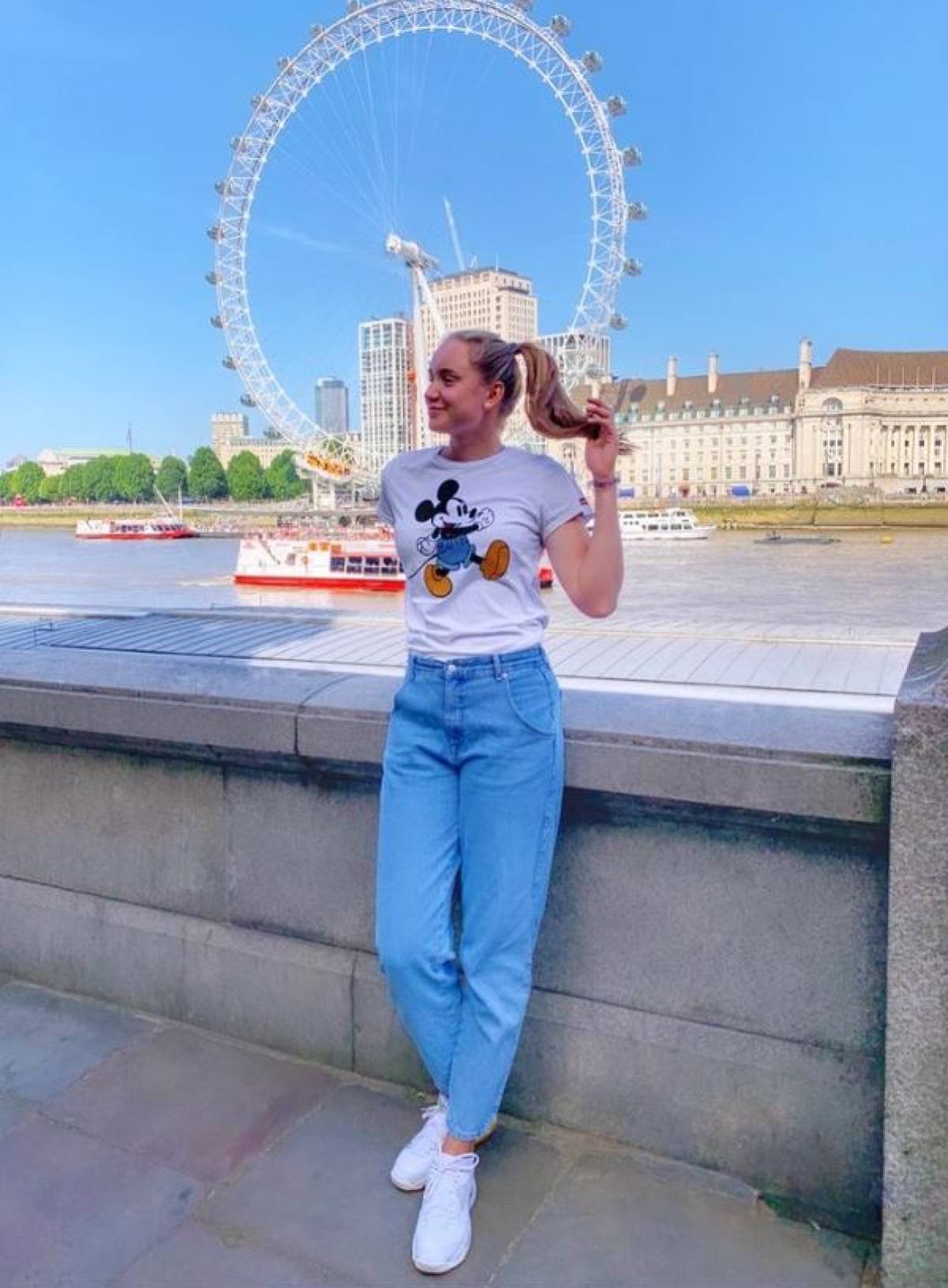 When she was young, Rybakina engaged in gymnastics and ice skating with her sister. "Because of my height, they said that I cannot be a professional [in either gymnastics or ice skating]," she told WTA. "The group was split. One was going professional, another just for fun."
Rybakina's dad then suggested she try playing tennis, as he was an avid fan of the game and attempted to play too when he was 20.
She's a sweet girl – with a sweet tooth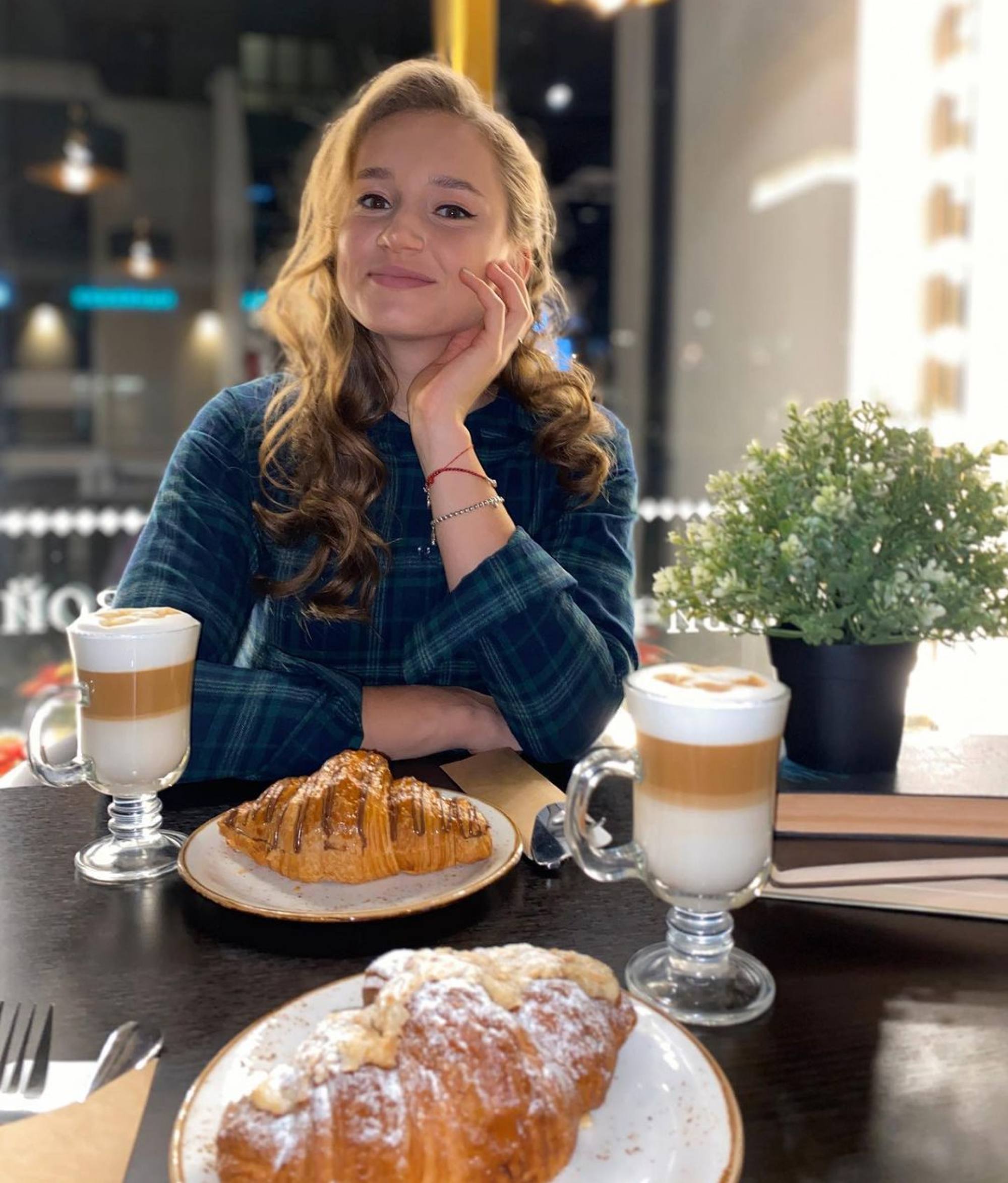 When asked about what she does when she's not playing tennis, Rybakina shared with WTA: "I can't say that I have hobbies. I don't even have time for this because before I was going to school."
"I like to spend my time with friends for sure when I'm at home," she added. Like other girls her age, her Instagram feed is filled with good memories of her touring the world, hanging out with friends, and yes, indulging in a lot of sweets!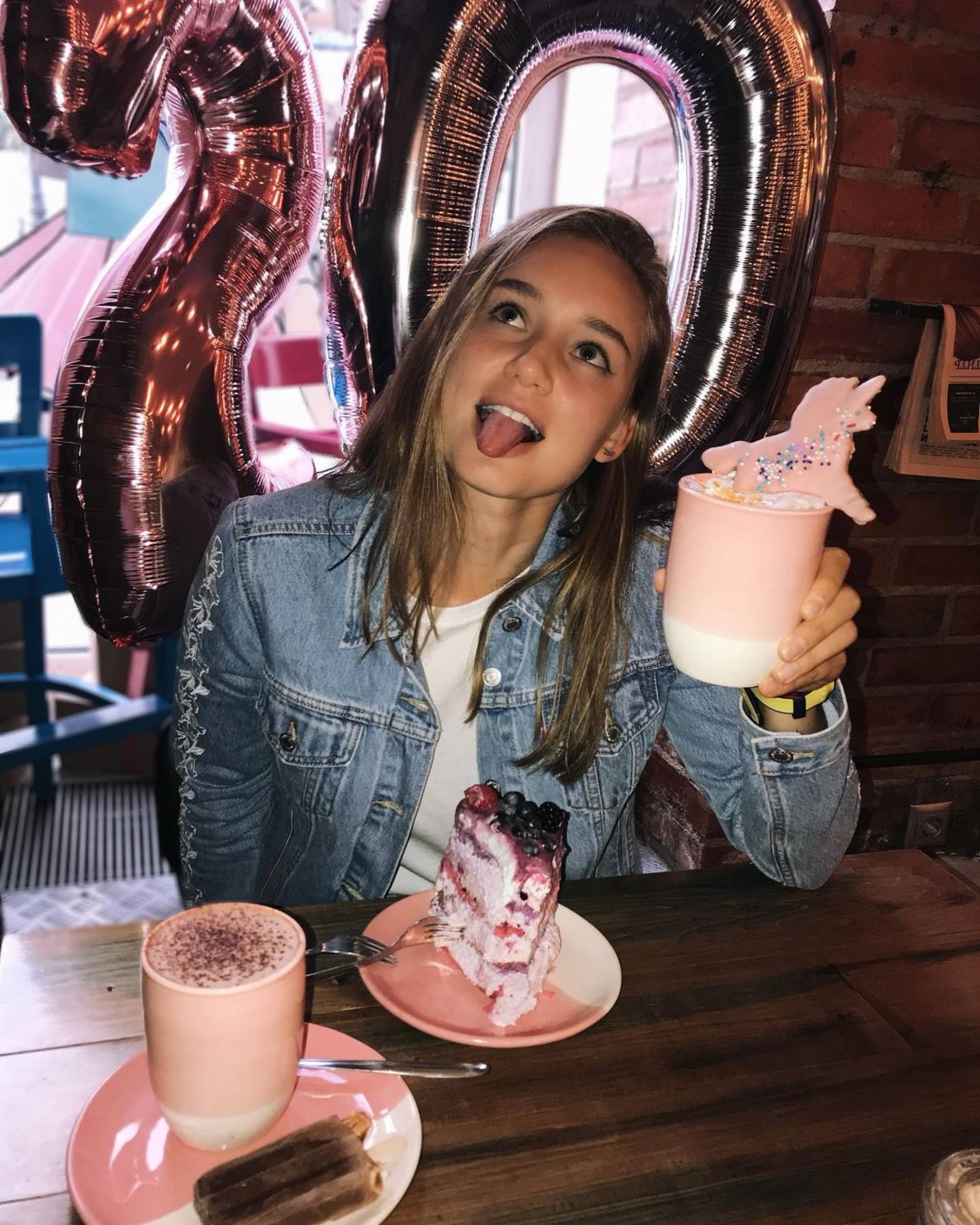 On her 20th birthday, she was pictured celebrating with a slice of cake with blueberries on top, and a frothy drink with a unicorn dipped in pink, decorated with sprinkles. In another post, she and a friend are snapped eating ice cream with lots of toppings.
In March 2020, she also posted a video of her baking with her sister. Rybakina sure knows how to enjoy her downtime!
She changed her citizenship to play for Kazakhstan and get financial support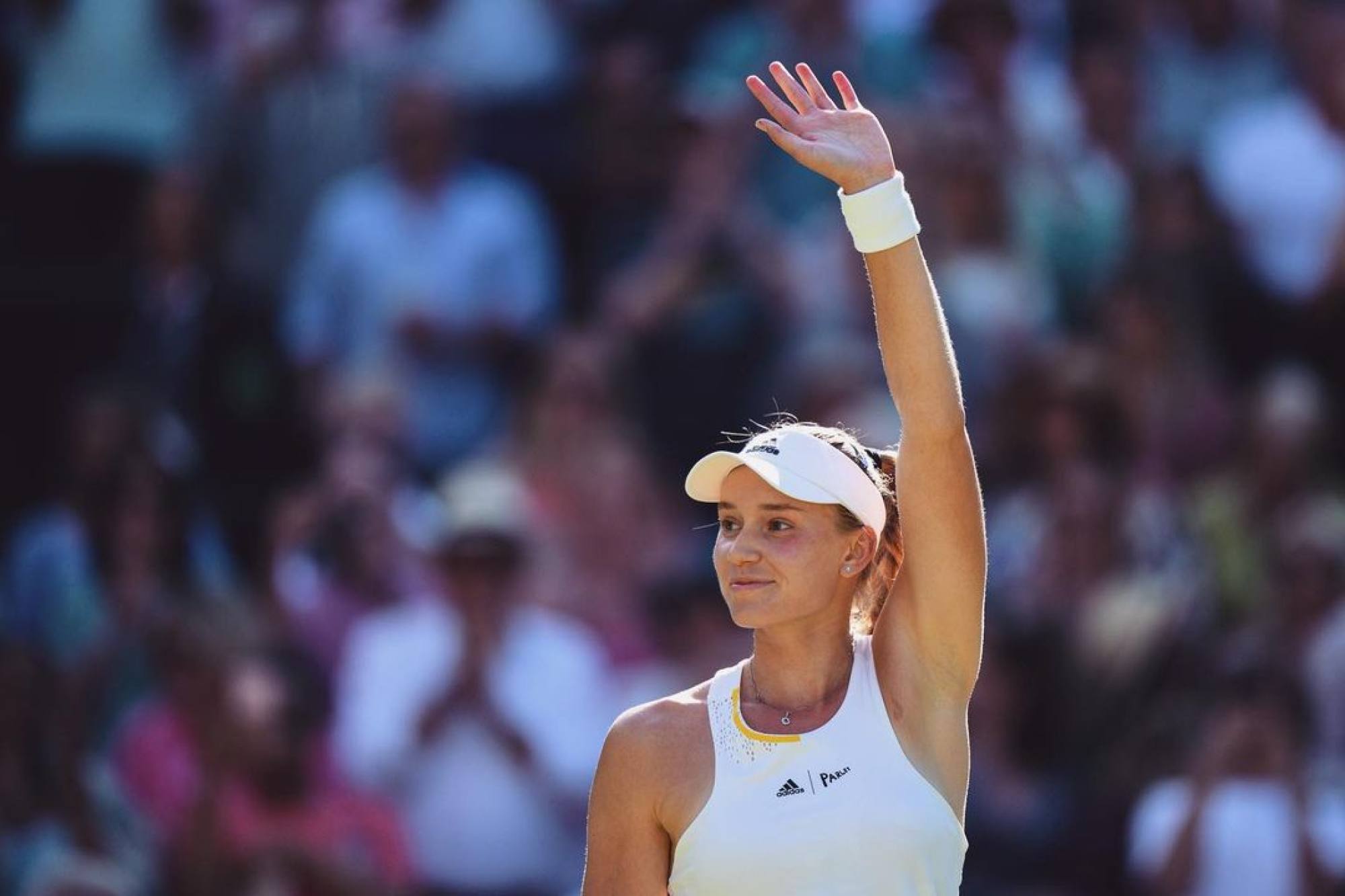 Unlike most athletes, Rybakina graduated from a regular high school and found herself on the brink of deciding whether she'd go to university or focus on her tennis and turn pro. "My dad wanted me to go to college because he was worried. He saw the results [of her tennis], but it was difficult for us financially," she explained on WTA.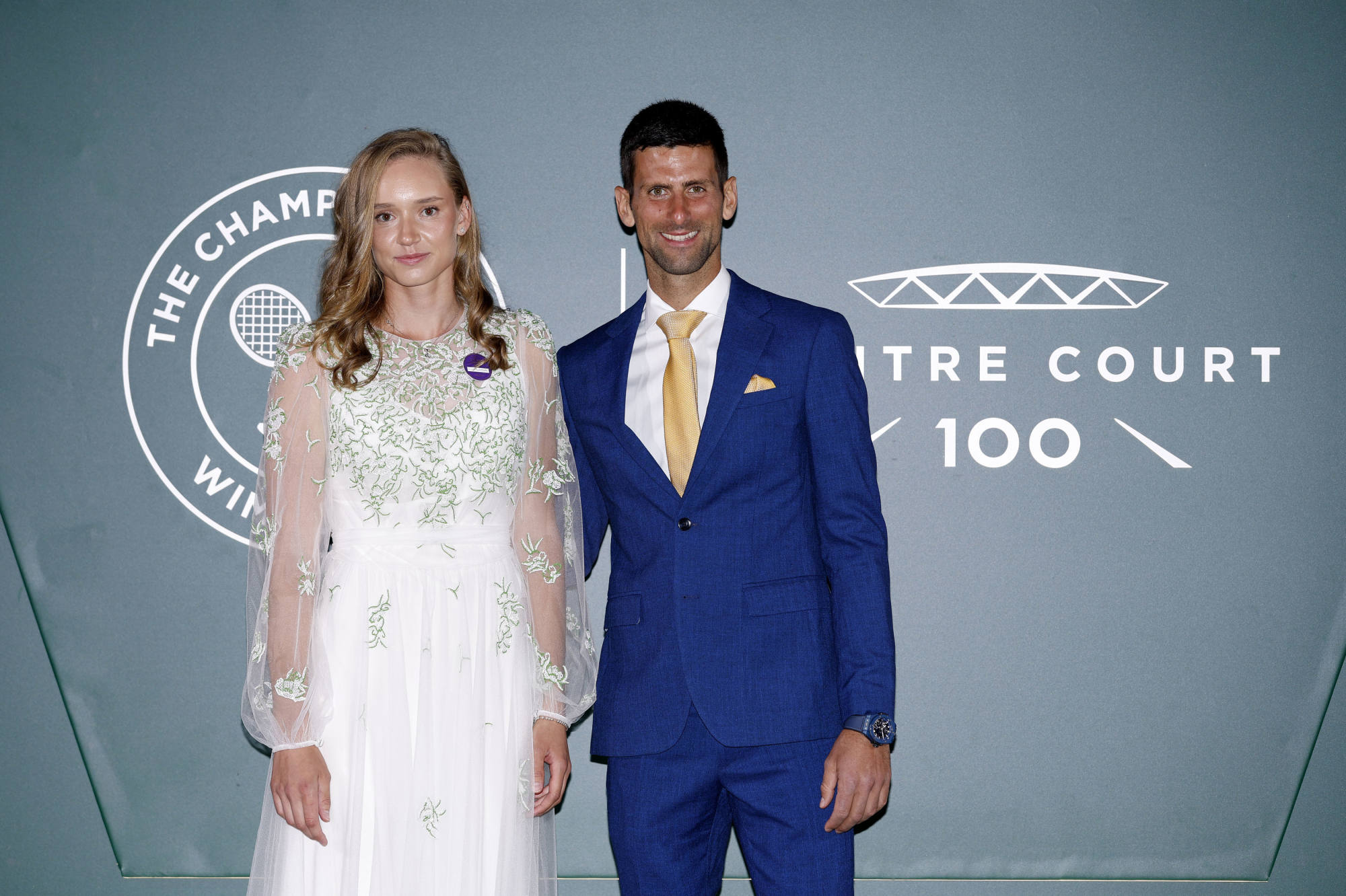 She had about 15 offers to study in the US – huge educational opportunities she wouldn't otherwise get back home – but her sights were set on building her tennis game. Her dad said OK, the Kazakhstan Federation made their offer, and Rybakina switched from Russian to Kazakhstani citizenship to take them up on it. "I was not so good when they [the Kazakhstan Federation] offered. So they believed in me and they're helping me a lot," she said.
It is thanks to this decision that she was able to receive proper training and is now able to tour competitively.
She's earned a reputation as a quiet, shy girl, but also a "hardworking perfectionist"
With the unusually calm way Rybakina reacted following her triumph – there wasn't a fist pump or a scream of delight in sight – she got many questions about how she manages to keep her emotions in check.
Her coach, Croatian Stefano Vukov, pointed out via Tennis Majors that behind her stable exterior, "Elena is a hardworking perfectionist", a trait that sometimes gets Rybakina "frustrated" when things don't go perfectly the way she wants it to.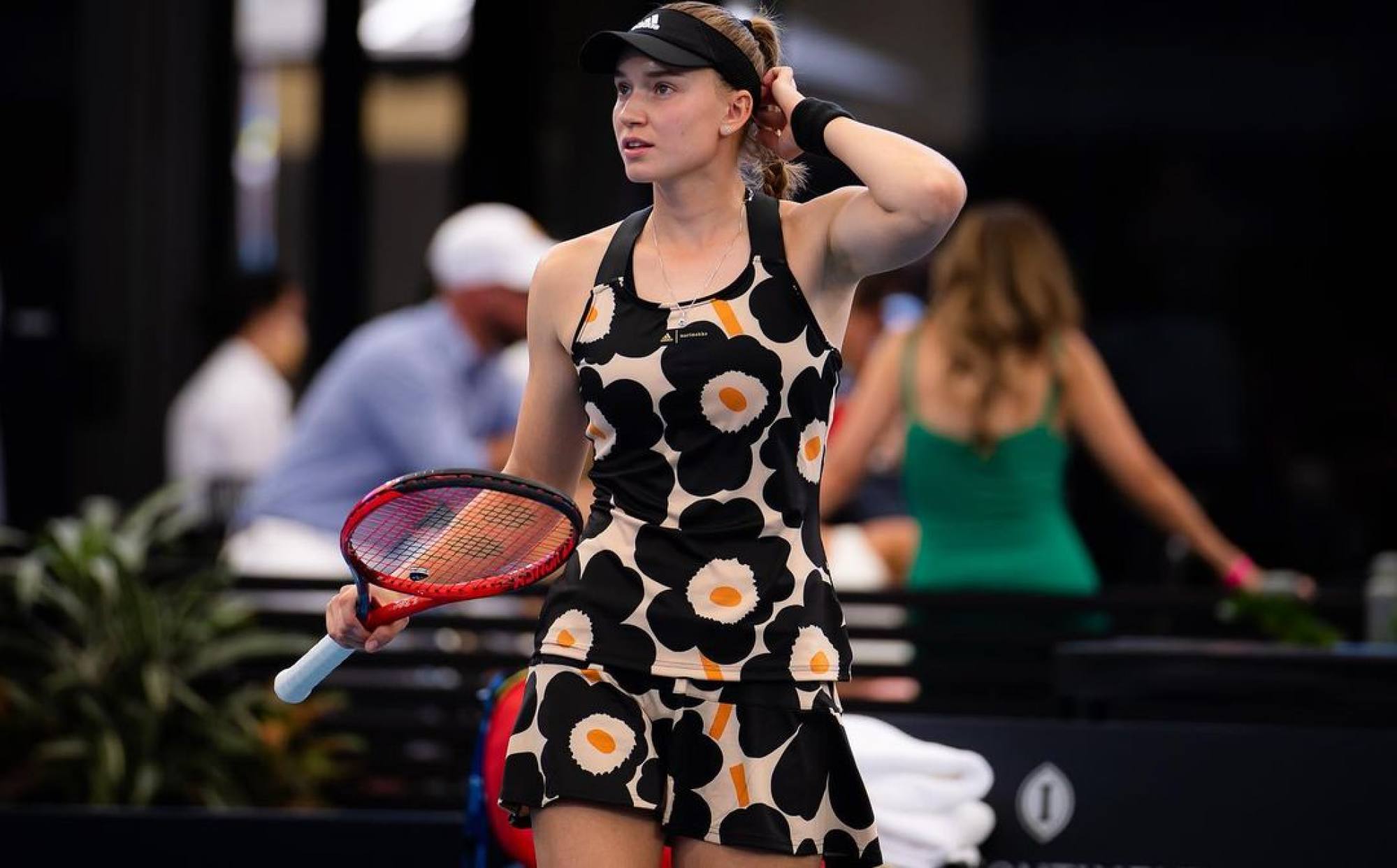 Overall, Vukov affirmed, "Yes, she [Rybakina] is very calm. That is her personality since she was a kid and you do not change personality." And the world saw her calmness working in her favour, as she claimed her first-ever Grand Slam win – and a Wimbledon at that!

Rybakina started out in gymnastics and ice skating, but couldn't go pro due to her tall stature … now she's made history as Kazakhstan's first Grand Slam winner ever
The 'shy' and 'calm' athlete posts snaps of her dogs and the desserts she loves