Wimbledon wives! Jelena Djokovic and Mery Perelló's fashion, compared: Novak Djokovic and Rafael Nadal may be tennis greats, but their partners are style icons decked in Chanel, Cartier and Balenciaga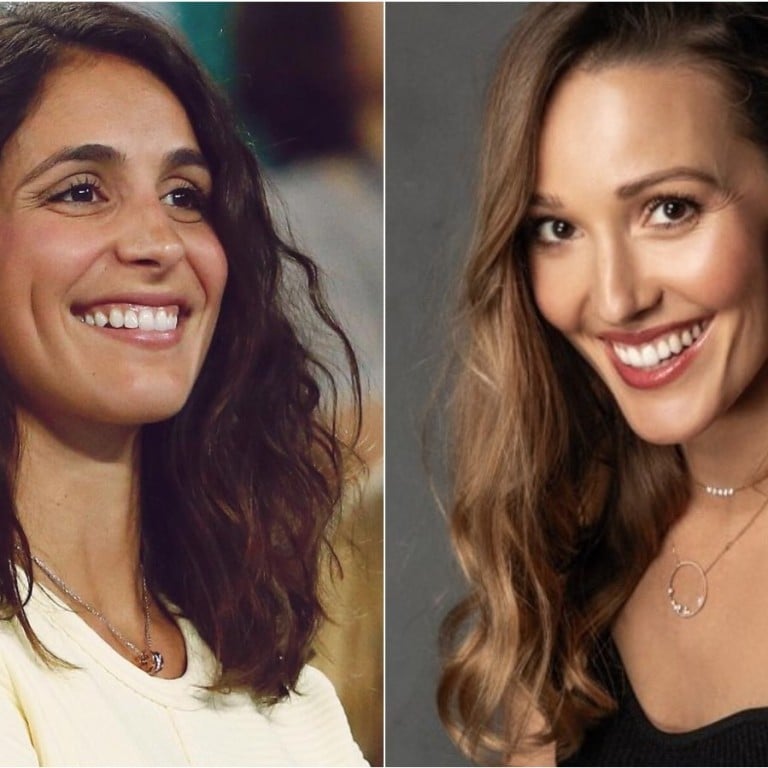 Move aside,
Novak Djokovic
and Rafael Nadal! While it's always a treat watching these tennis aces' five-set battles on court, we're also always curious to see if their sweethearts Jelena Djokovic and Mery Perelló are on the sidelines, cheering them on – and what they're wearing.
Being a tennis WAG (wife and girlfriend), after all, comes with the unspoken rule to give their unwavering support to their partners in style.
Here, we compare the distinctive fashion styles of Djokovic and Nadal's wives ...
Jelena Djokovic: bold, adventurous and colour-savvy "it" girl style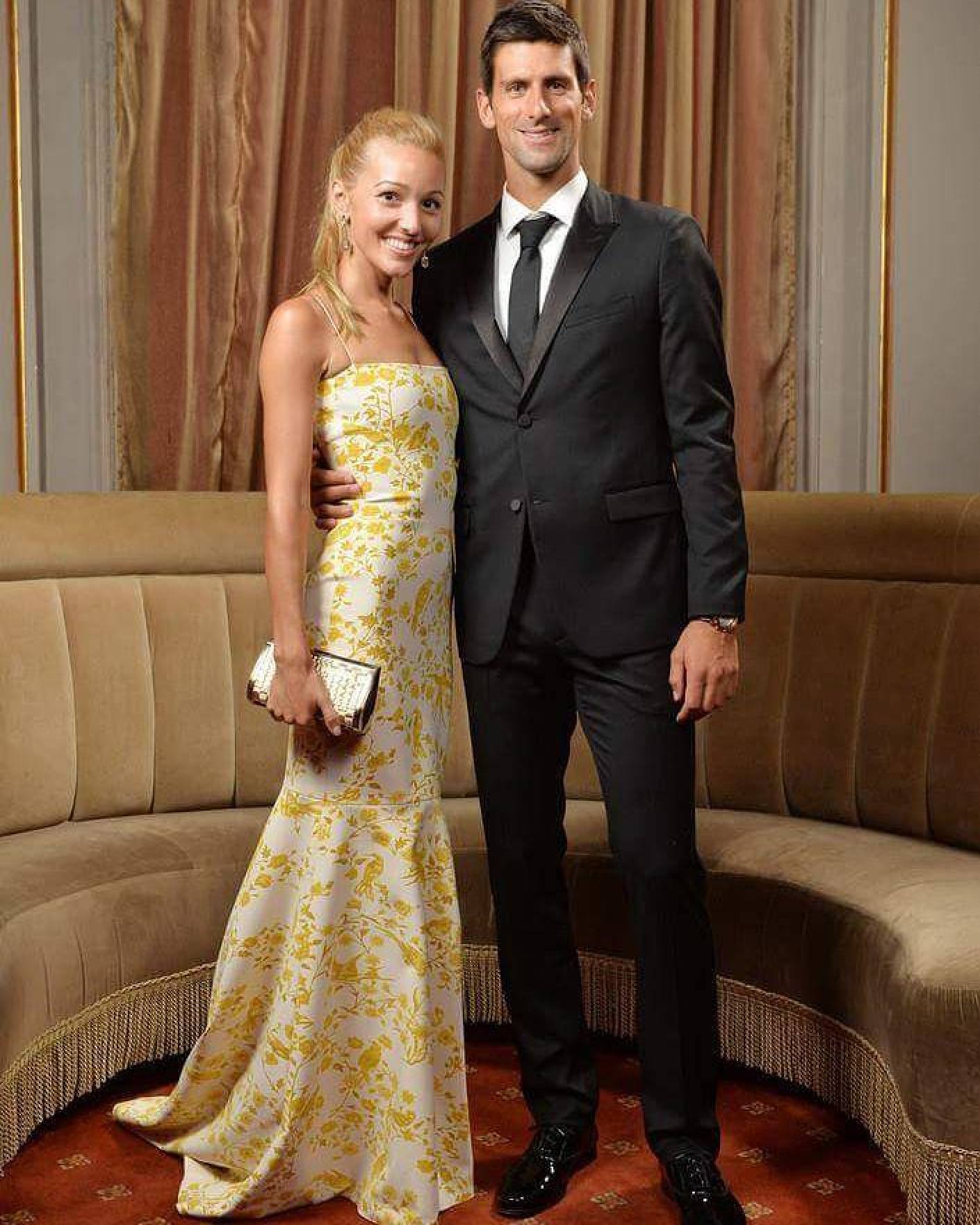 Whether it's attending dinners for the Novak Djokovic Foundation as its director and co-founder or cheering for her world No 1 husband from the sidelines,
Jelena sits pretty comfortably
as a WAG in the spotlight.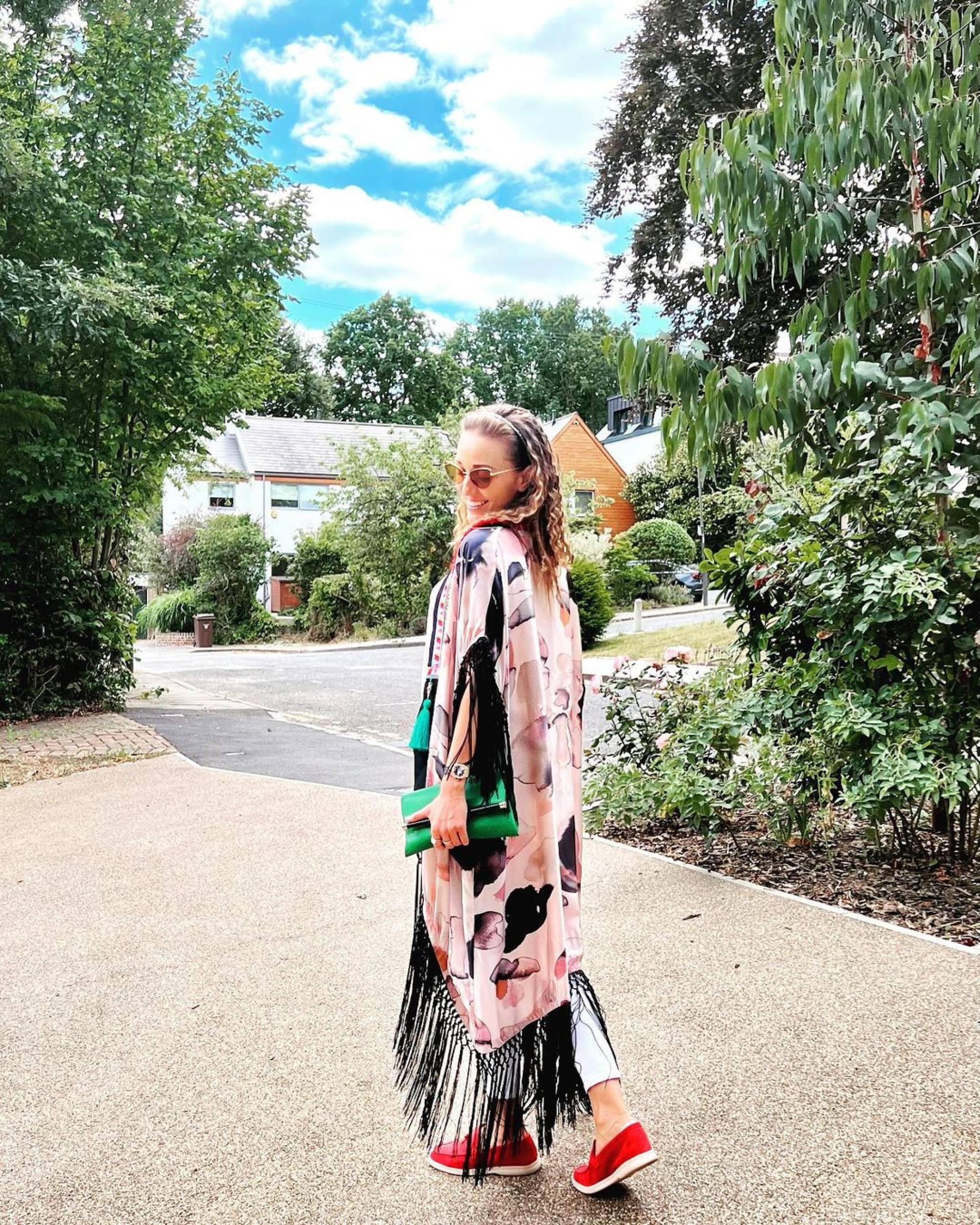 With more than 600,000 followers on Instagram to date, Jelena documents and posts her and her family's whereabouts quite regularly, giving us a glimpse into the key trendy looks she wears.
From baby-doll summer dresses that flatter her slim figure to bustier gowns that show off her shoulders and height, Jelena knows what looks good on her. She also isn't shy to step out in of-the-moment trends, be it bright, eye-catching hues or funky prints and fancy florals.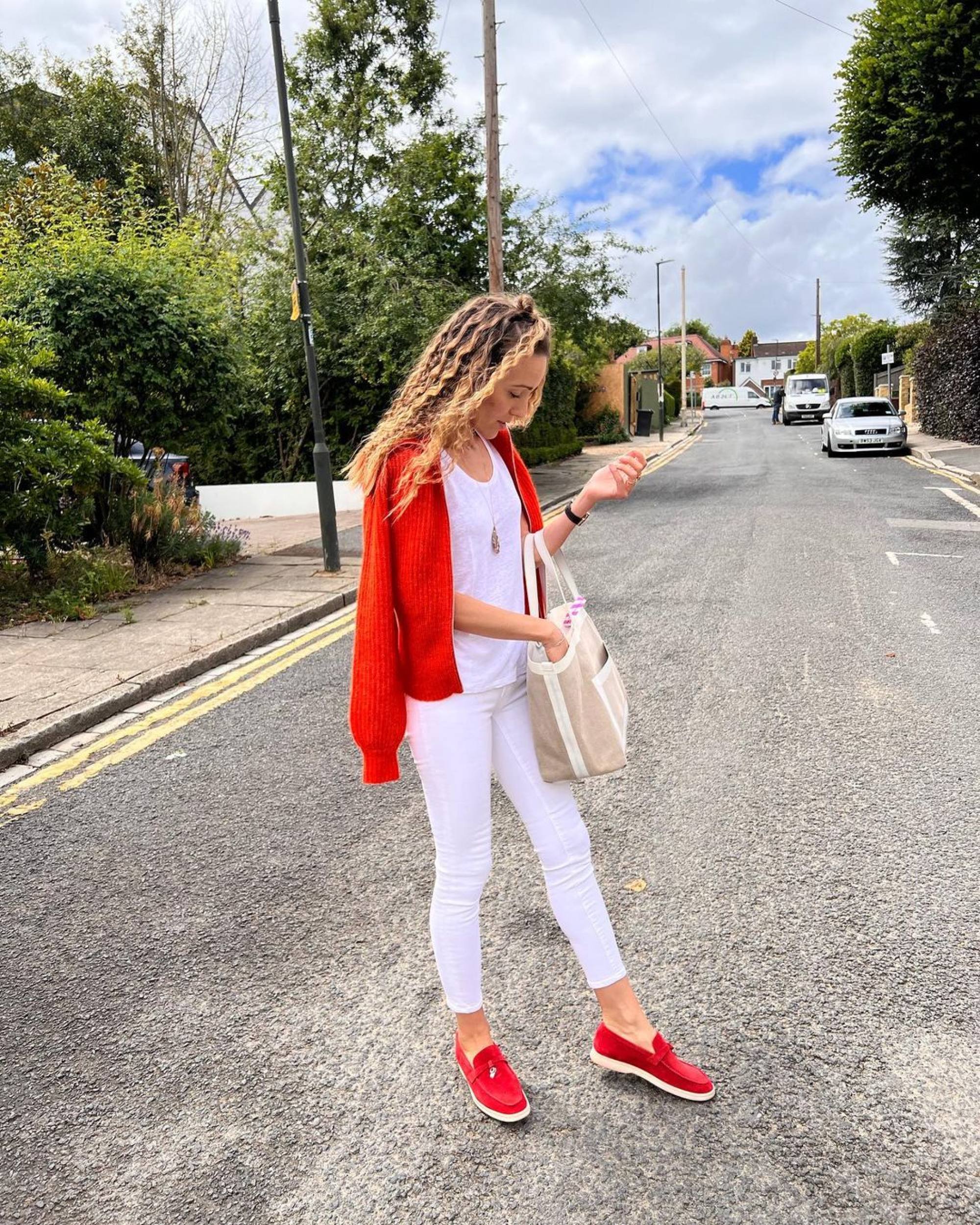 In July 2014, she wed Novak, whom she's been dating since 2005. The two met in high school. Pregnant with their first child then, Jelena was a breath of fresh air in her strapless ivory gown by Sarah Burton for Alexander McQueen, the same designer who made the
Duchess of Cambridge's wedding dress
.
She was featured in Vogue in 2014 with her hubby for their best couple looks, with the publication noting her fashion sensibility and fearless approach to style. She's also often seen getting chummy with the magazine's famous editor Anna Wintour – a true mark of her membership in the fashion club.
Jelena's key looks include a number of Alexander McQueen dresses, such as the white short-sleeved textured eyelet dress she wore to Wimbledon in 2019, styled with a powder blue quilted backpack, and the strapless floral chiffon number she wore in 2015, per Hello!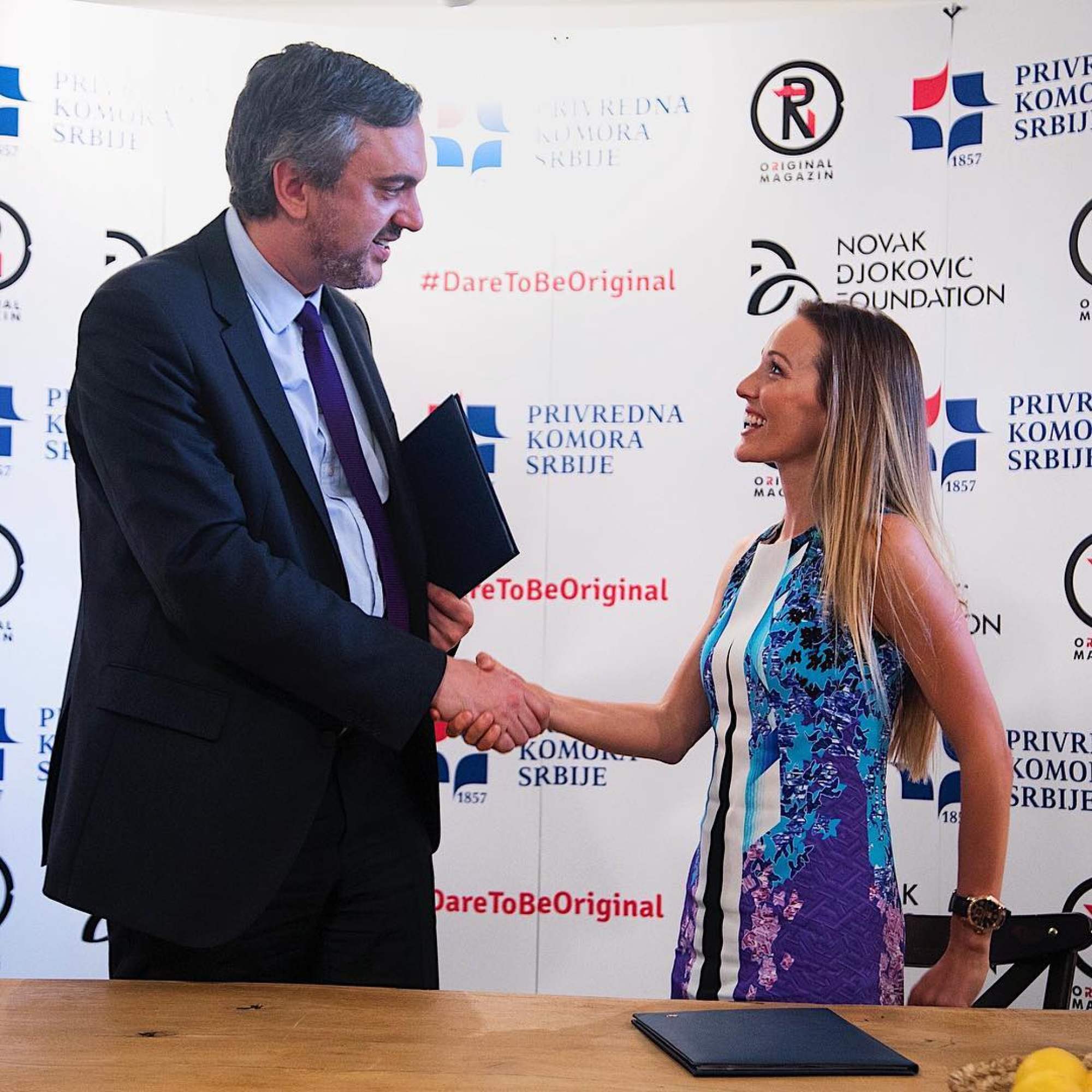 She also seems partial to designers known for their brave colour choices and unapologetic prints. Cases in point are her dress choices when attending events for the foundation, such as her beautiful white and canary yellow Wes Gordon printed gown.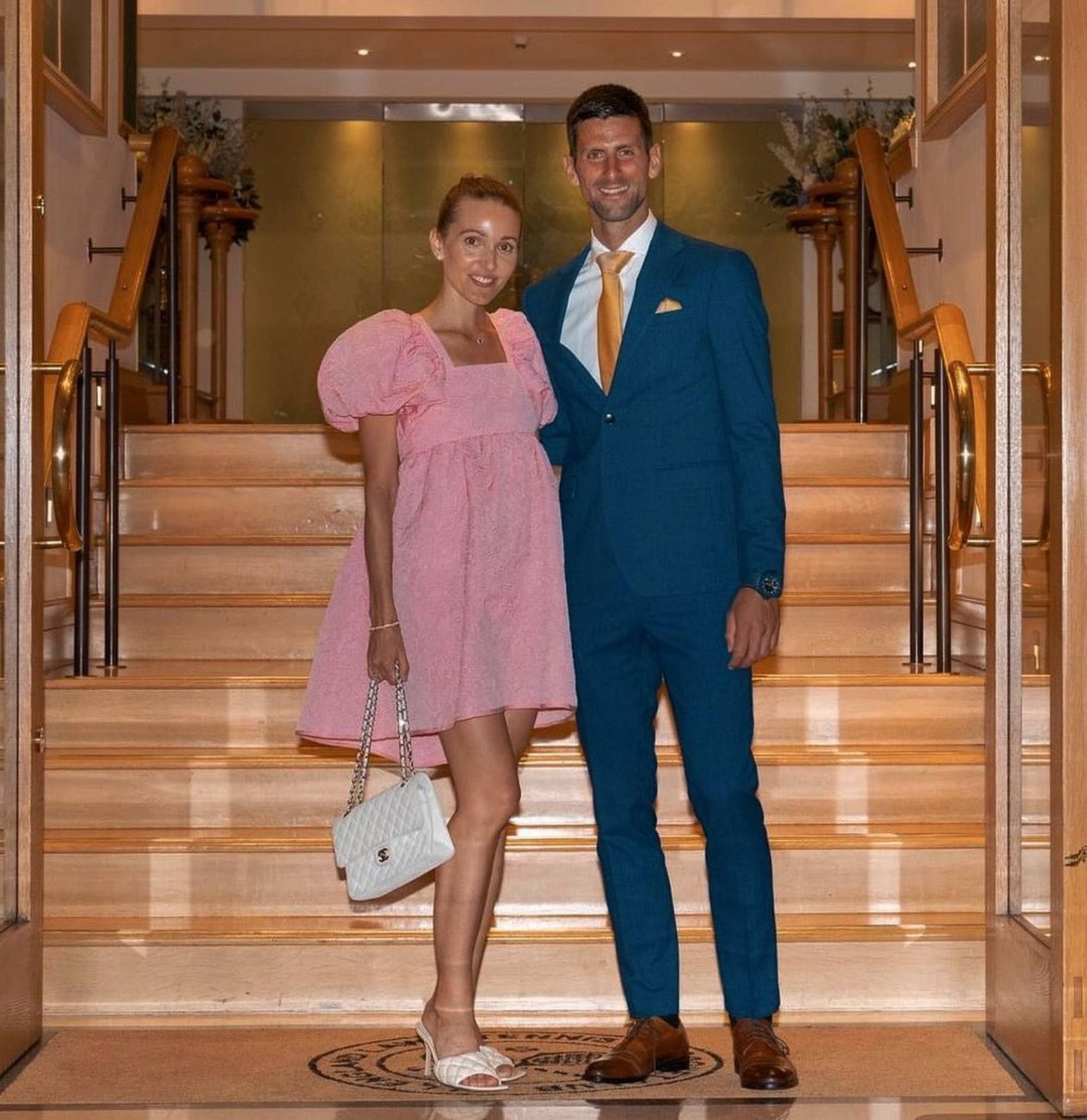 Her most recent look at Wimbledon – a chic pink puff-sleeved dress, a signature silhouette of Copenhagen-based designer Cecilie Bahnsen, was a smart dress choice that took her from Centre Court to the champions dinner that evening.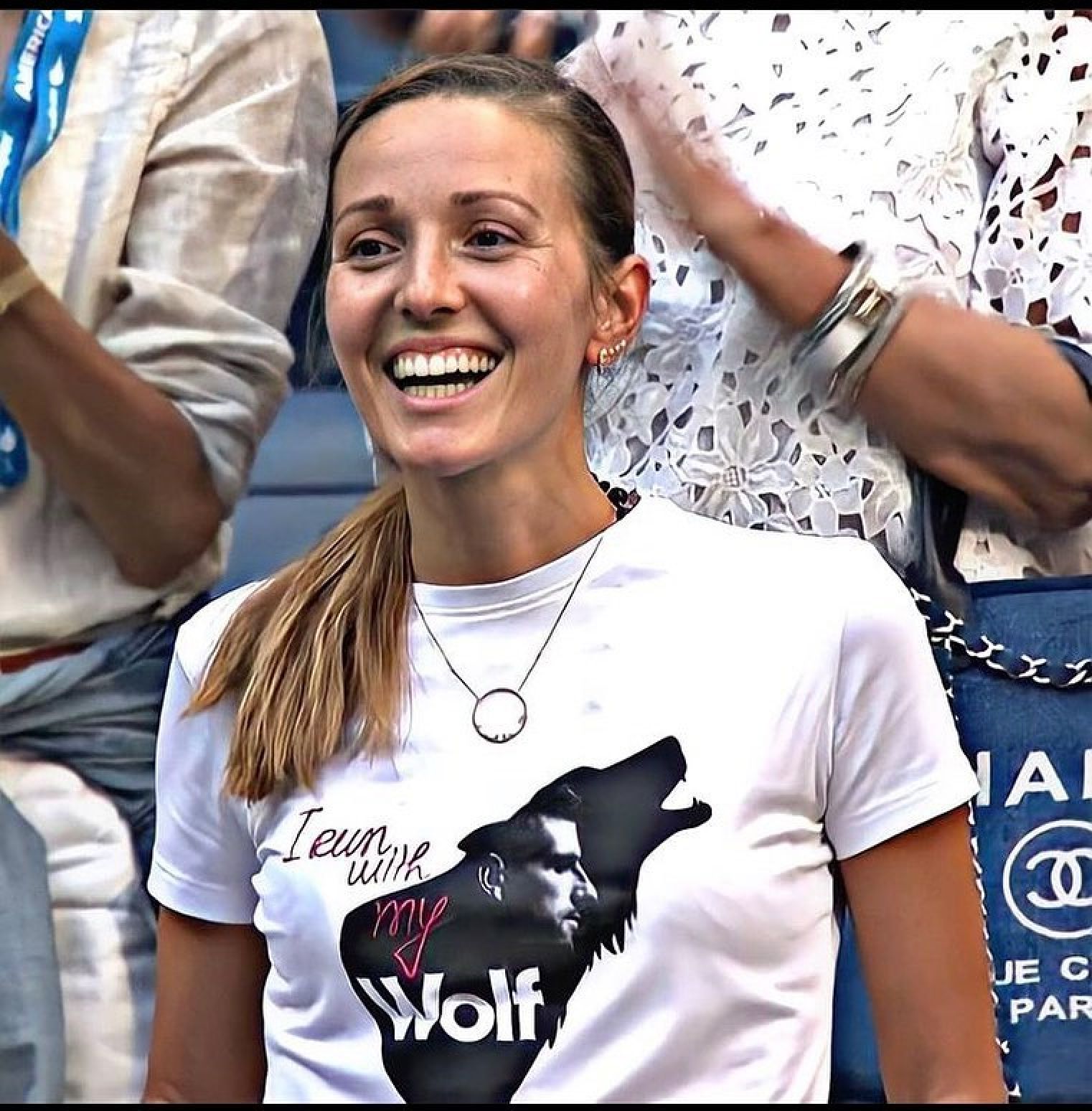 The doting wife has also been seen multiple times in Novak Djokovic merch – aka T-shirts and caps that bear her husband's name or image. We love a proud, stylish WAG!
Mery Perelló: key wardrobe staples and luxury investment pieces make a quiet fashion statement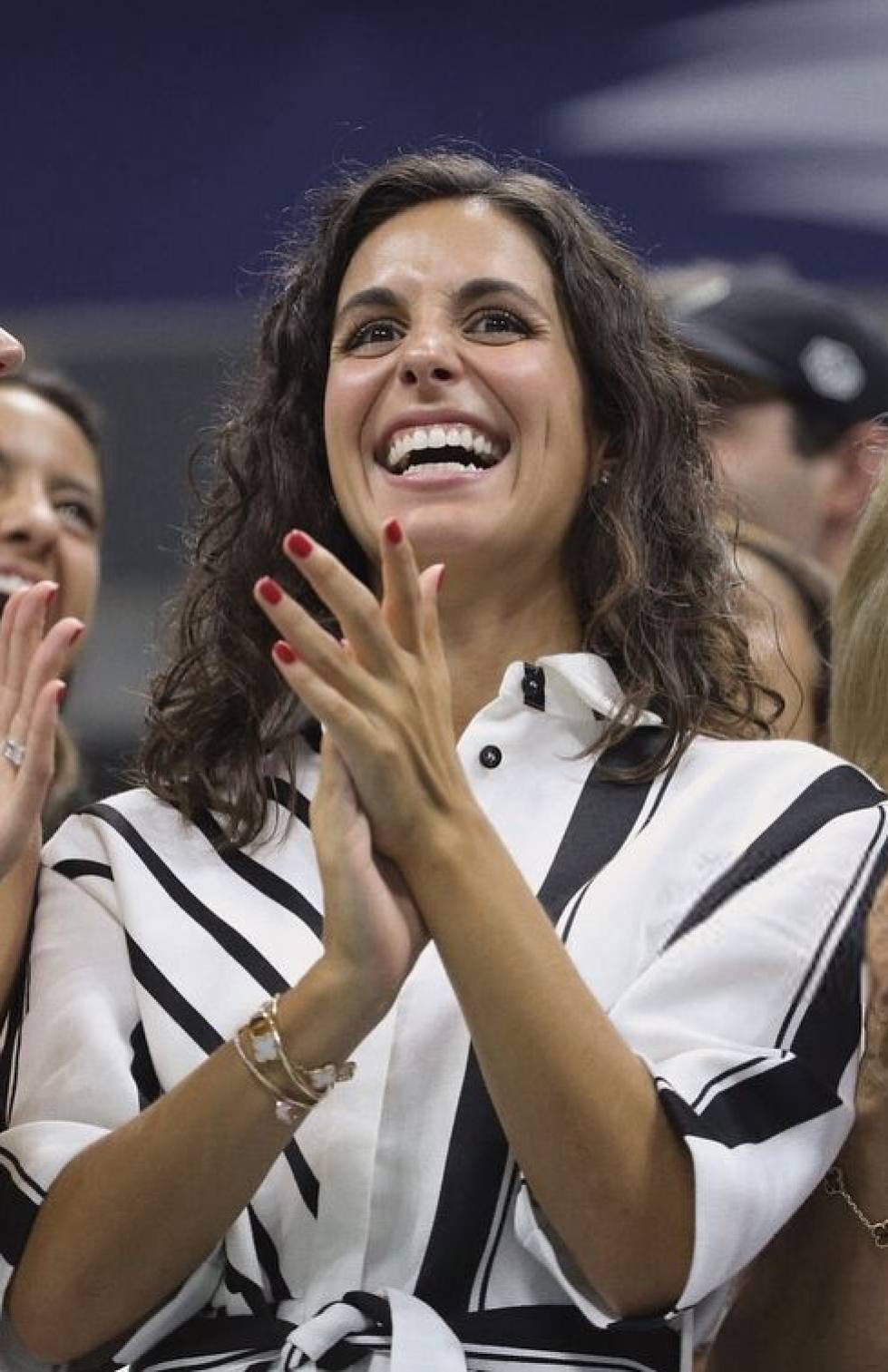 Maria Francisca Perelló, or Mery, quite contrarily, prefers to keep her looks simple, sticking to basics and true timeless classics. Unlike other WAGs, Perelló isn't the type to constantly follow Nadal around and would rather keep her privacy.
"It's not a world I want to be part of, nor do I think Rafa would have chosen to be with a woman who looked for that in life," she said, according to British media, on her reluctance to embrace her celebrity status.
In October 2019, Perelló and Nadal tied the knot in their hometown of Mallorca, having been together since 2005. According to Hello!, Perelló wore two Rosa Clará dresses – one an elegant long-sleeved number with a delicate bodice made of art deco-inspired French lace with micro beading and hand-embroidery, with a ball gown-style skirt made of crepe. The other had a more romantic, alluring touch, with a halter neckline and an open back, made just as intricately as the first dress, with transparent micro beading and hand-embroidered fabric.
"I feel very fortunate to have met Mery and to have designed the wedding dress she had always dreamt of," said designer Rosa Clará in a statement.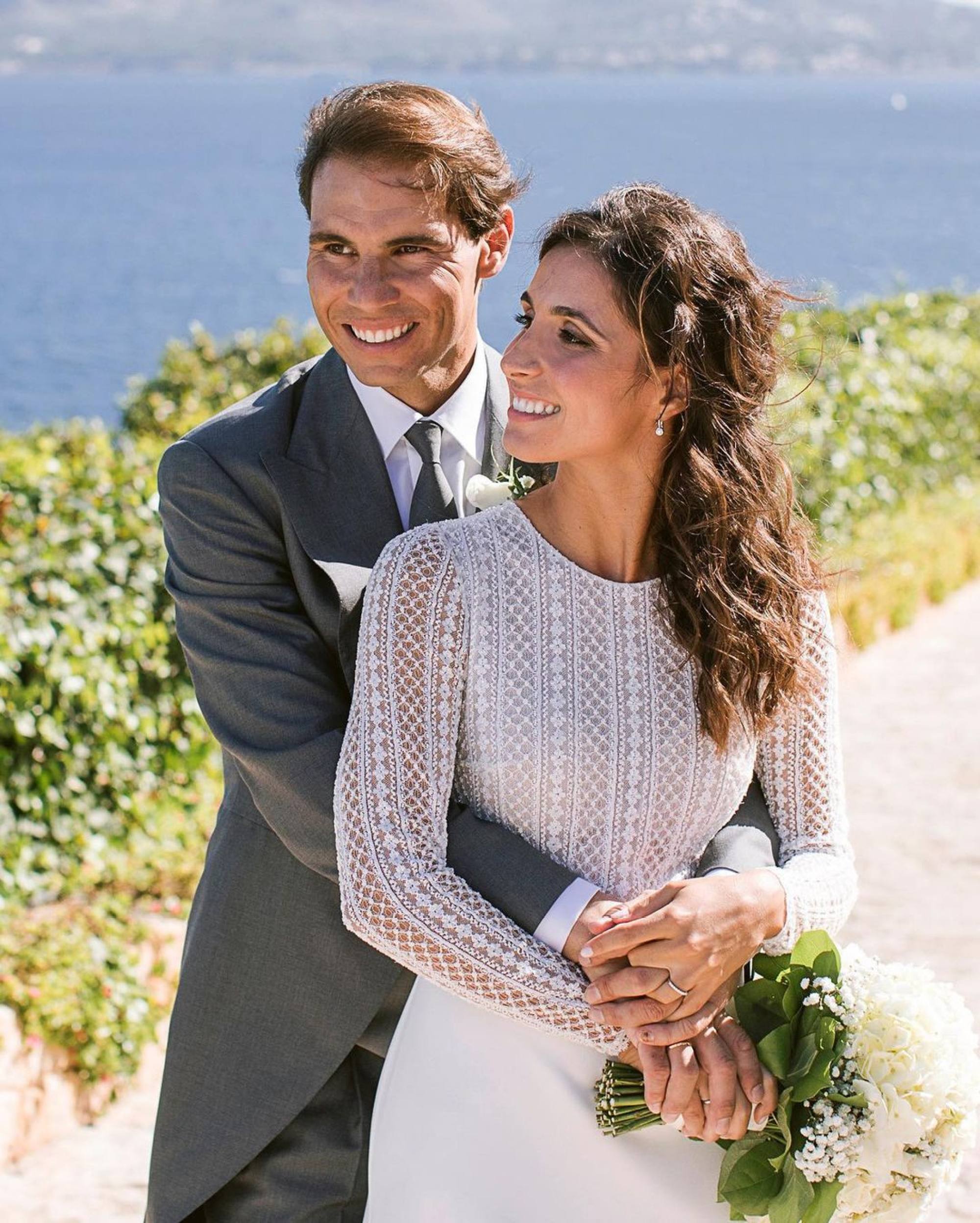 Thankfully, fans have been keen to document Perelló's fashion choices, despite her elusive status and absence on social media. Hers is a wardrobe of staples: easy, breezy summer dresses, classic tweeds and comfy knits, and elegant pieces of jewellery and designer bags that she can most likely pass on to her future children.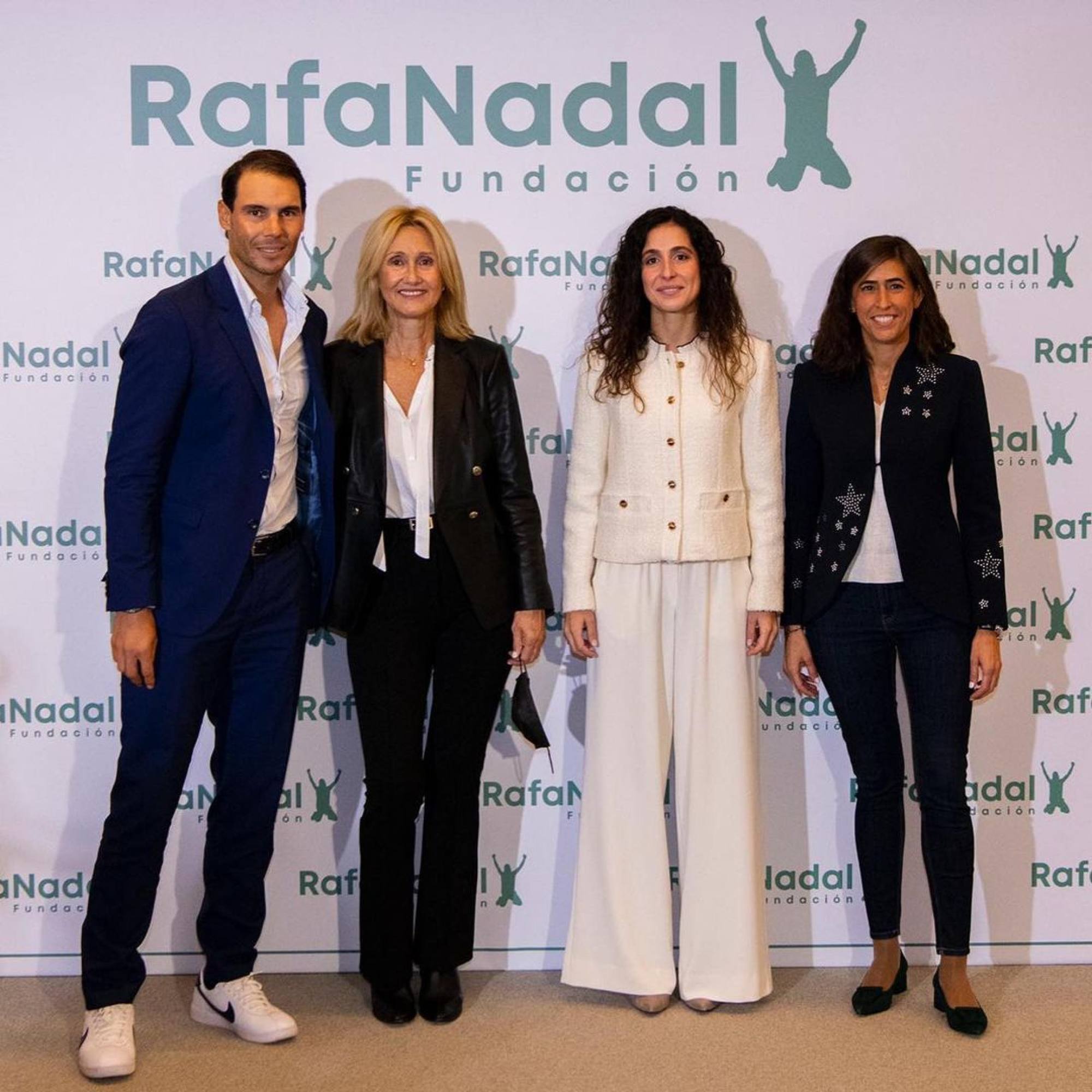 Like Nadal, she's usually in laid-back looks, such as blue jeans and a white tee. The neutrals and greys complement her often red-polished nails, dark brunette locks and her natural beauty.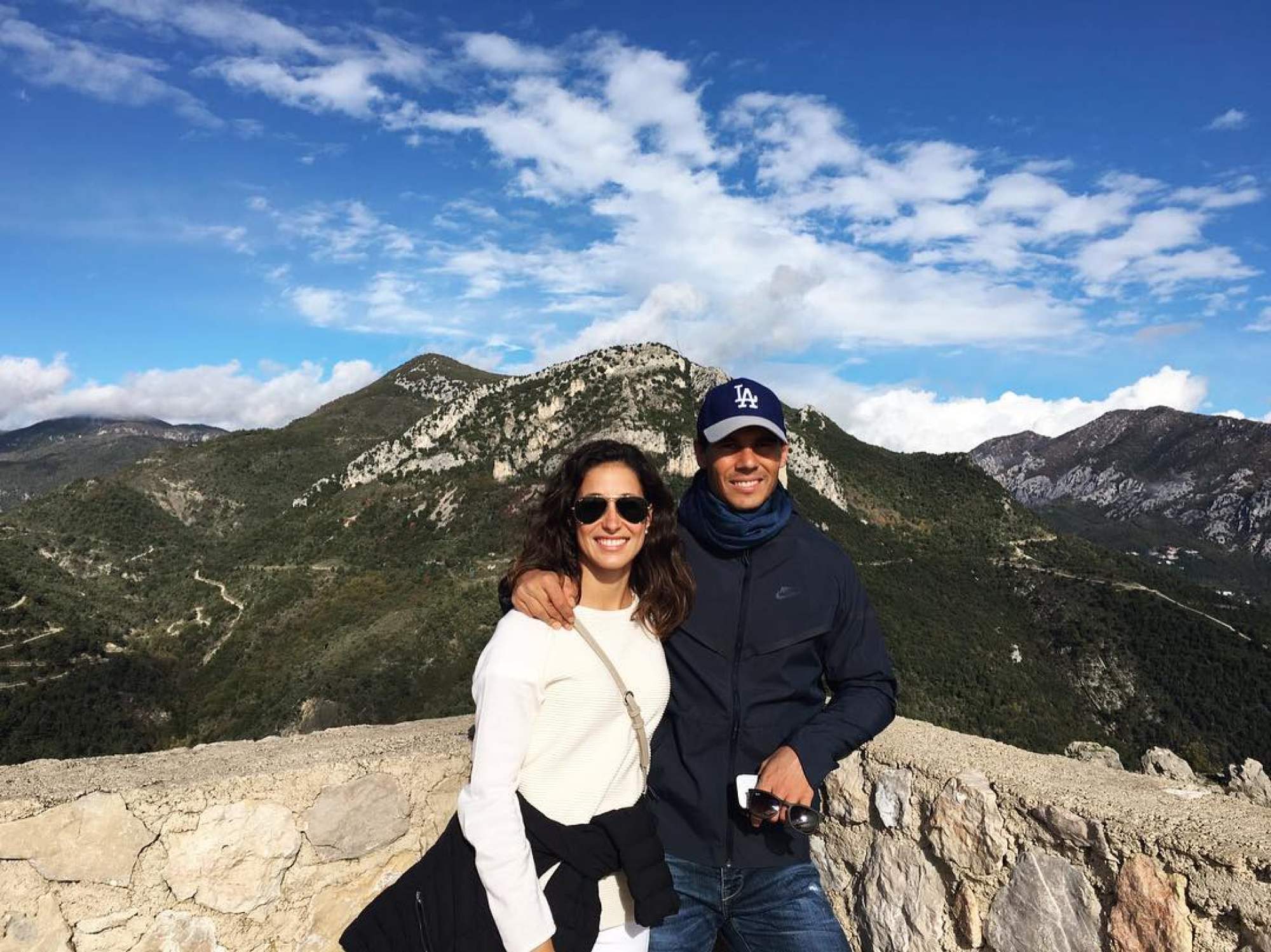 Perelló's choice of jewellery – such as her Cartier Juste un Clou bangle and Van Cleef & Arpels four-leaf clover-inspired bracelet for good luck – are indications of her taste for subtle elegance.
She also wears a Richard Mille watch like Nadal. As for arm candy, she's spotted toting around a Balenciaga City, a Louis Vuitton Neverfull and a woven leather bag by Mallorca brand Lottusse 1877.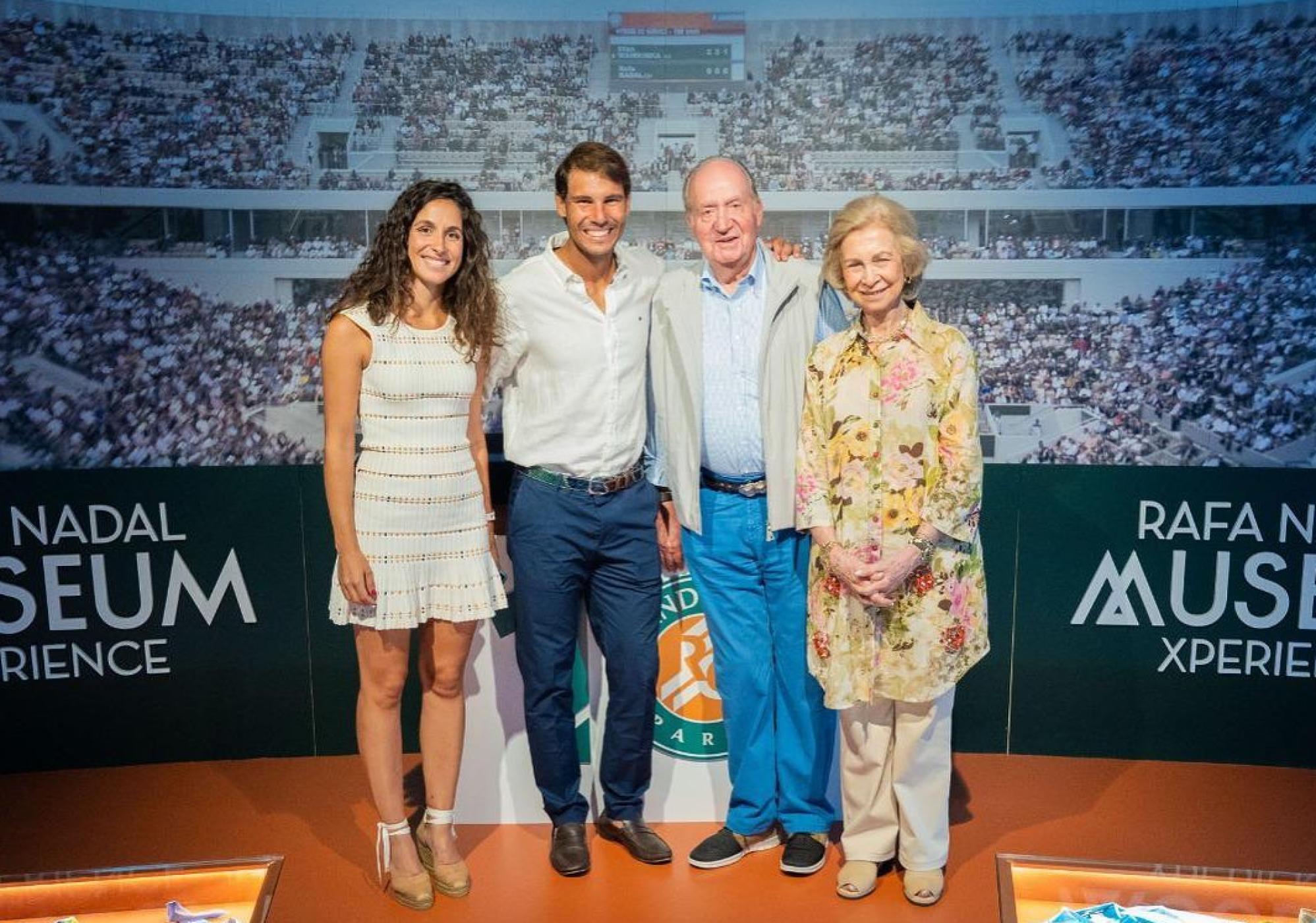 For a WAG who prefers to opt out of media attention, it's understandable that she likes to keep her looks simple – hers is a classic style with a twist, with a small luxury surprise detail here or there.

Jelena Djokovic, Novak's sweetheart, is known for her bold fashion and she's often spotted in Alexander McQueen at Wimbledon – she's also buds with Anna Wintour
Perelló is the go-to classy lady to follow for timeless outfit ideas, but she also adds luxury to her looks, from Van Cleef & Arpels to Mallorca's Lottusse 1877