Inside Ivana Trump's complex relationship with Donald, who she once accused of sexual assault but backed all the way for president, and who she says used Twitter thanks to her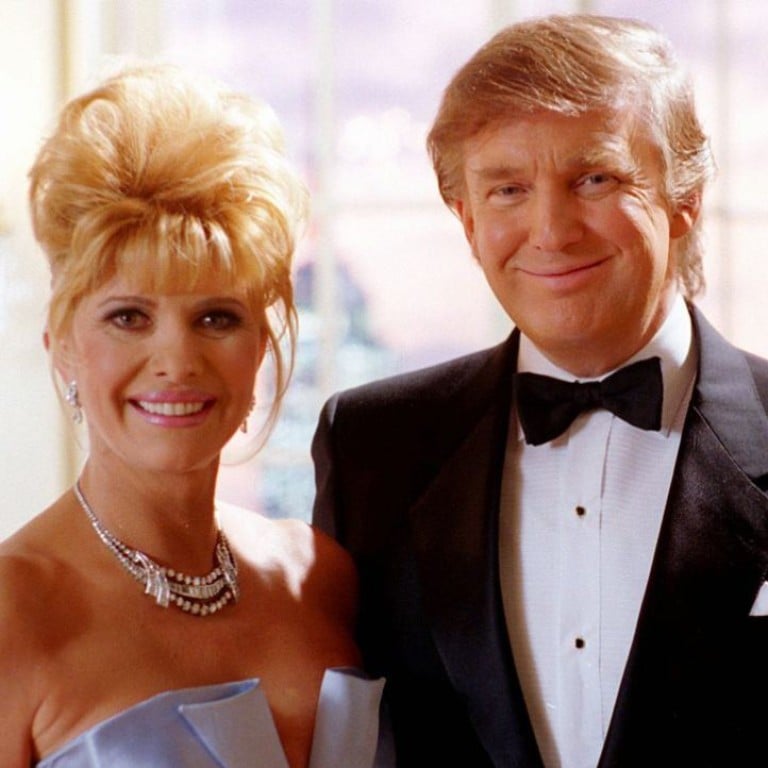 Ivana Trump – the first wife of Donald Trump
– was found dead at home in New York on Thursday. Trump wrote on his Truth Social platform that he was "very saddened to inform all of those that loved her, of which there are many" of the tragic news.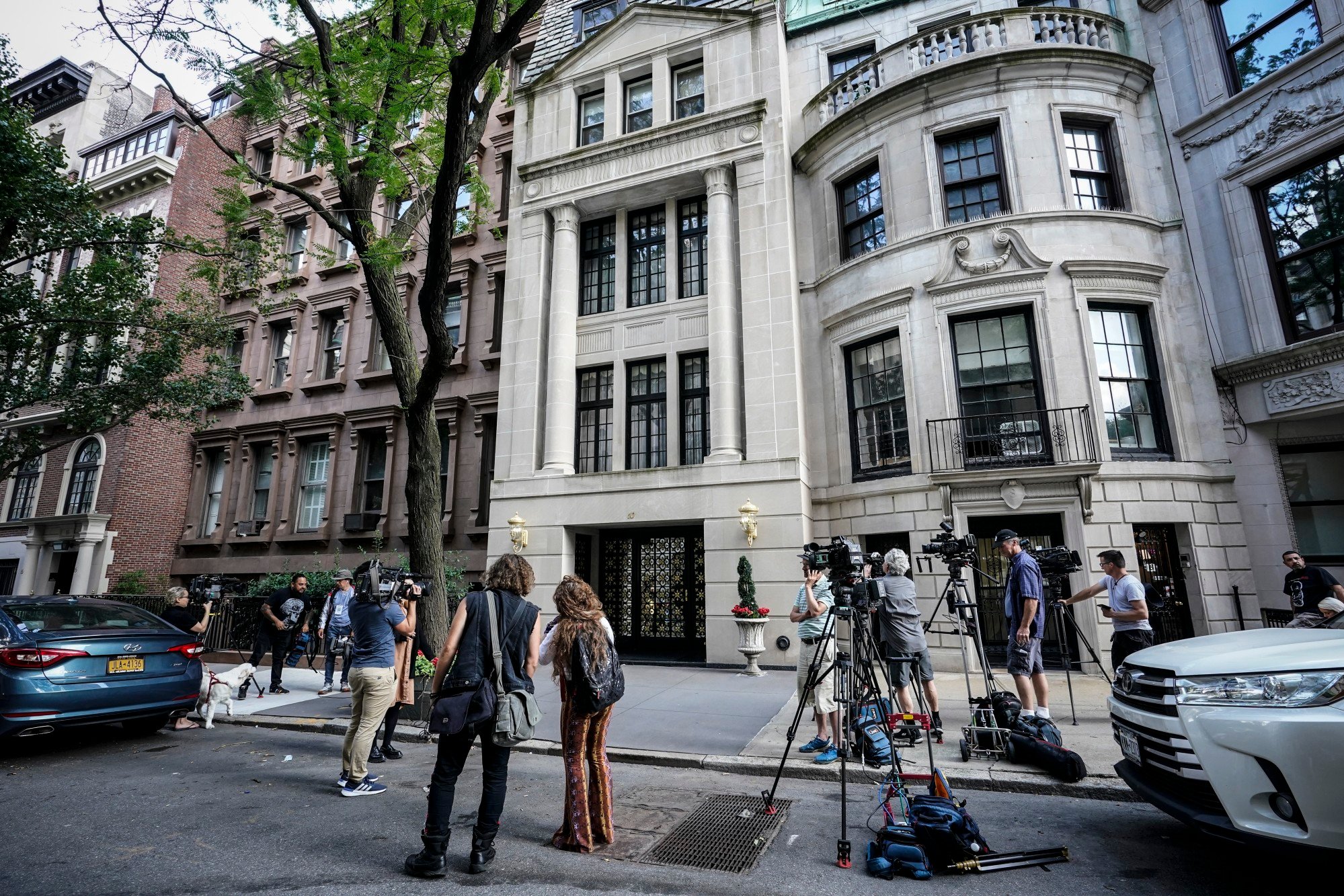 "She was a wonderful, beautiful, and amazing woman, who led a great and inspirational life. Her pride and joy were her three children, Donald Jr., Ivanka, and Eric. She was so proud of them, as we were all so proud of her," the former US president continued. "Rest In Peace, Ivana!"
Czech-American model Ivana Zelníčková married Donald Trump in 1977 and their divorce was finalised in 1992. But what was Ivana's relationship with Donald like before she died?
Their divorce was a bitter affair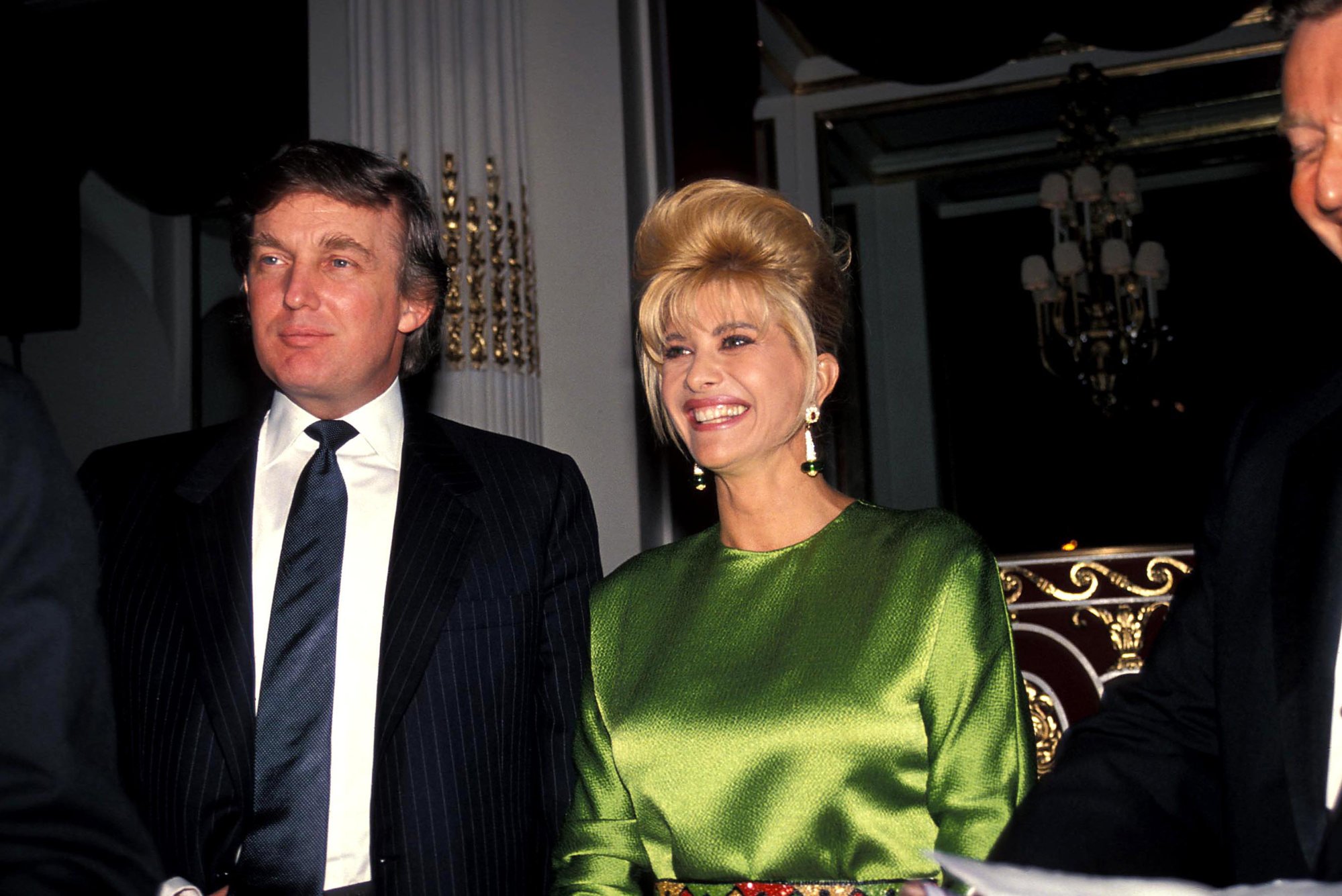 After
her bitter divorce from Donald Trump
was finalised in 1992, Ivana – US$14 million richer – got a cameo in the Hollywood film,
The First Wives Club
. In the movie she has the line, "don't get mad, get everything."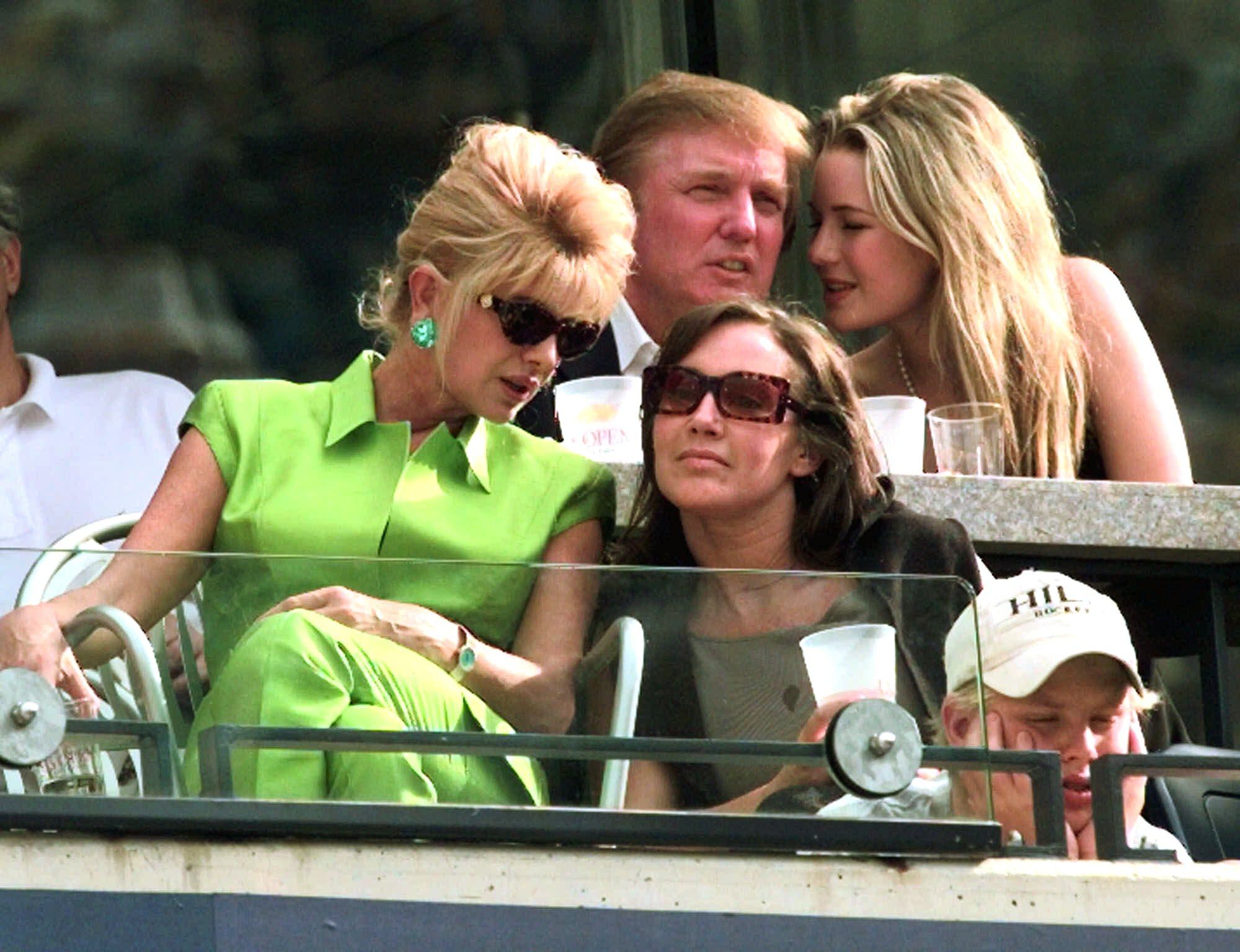 And get everything she did. After a judge cited "cruel and inhuman treatment" by Donald, Ivana walked away with ownership of their Connecticut mansion and a Trump Tower apartment, according to The New York Times. Ivana revealed in a 2020 interview on British TV show Loose Women that it took only about two years for them to get back on good terms after their divorce, noting that they had young children to raise together.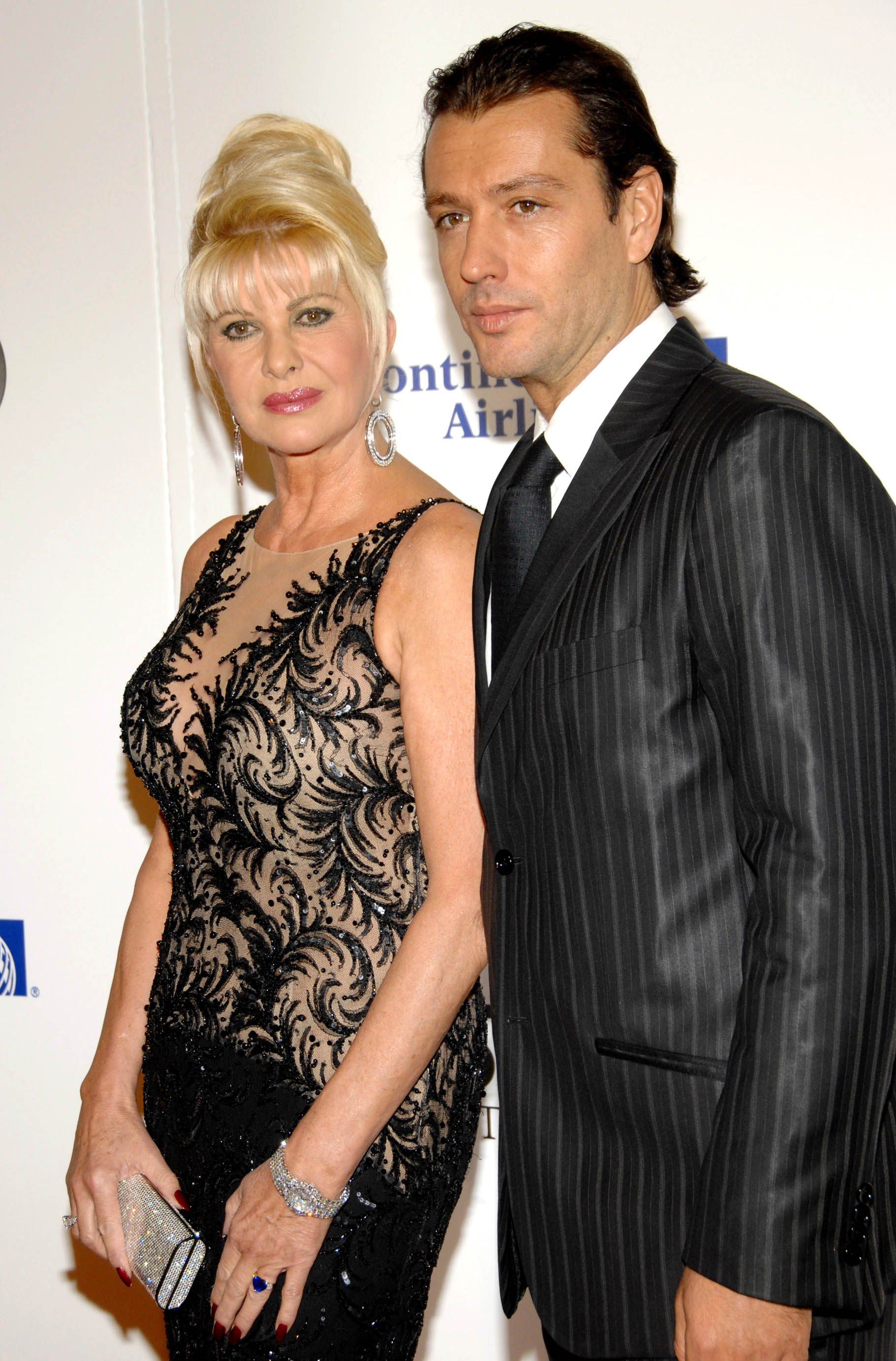 In April 2008 she married (the late) Rossano Rubicondi at the Mar-a-Lago estate in Florida where Donald, Melania and Barron Trump now live, because she'd been given use of the property for one month a year in the divorce settlement. Ivana went on to earn a fortune and was worth a reported US$100 million at the time of her death.
Ivana accused Donald Trump of rape but later backtracked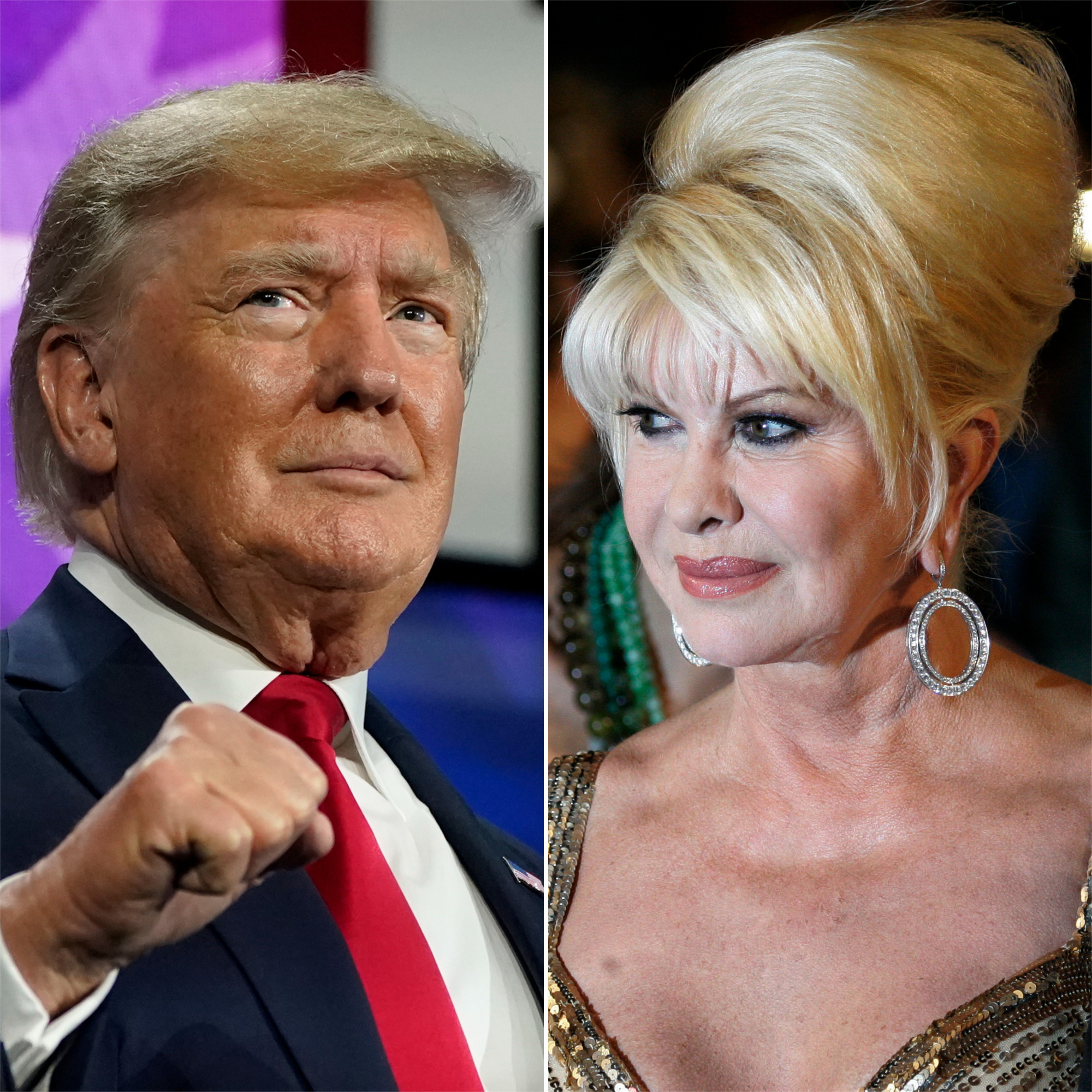 A 1993 book, Lost Tycoon: The Many Lives of Donald J. Trump by Harry Hurt III, included a statement from Ivana addressing a 1989 incident mentioned in her divorce case. "During a deposition given by me in connection with my matrimonial case, I stated that my husband had raped me," Ivana's statement said. "[On] one occasion during 1989, Mr. Trump and I had marital relations in which he behaved very differently toward me than he had during our marriage. As a woman, I felt violated, as the love and tenderness, which he normally exhibited towards me, was absent. I referred to this as a 'rape,' but I do not want my words to be interpreted in a literal or criminal sense."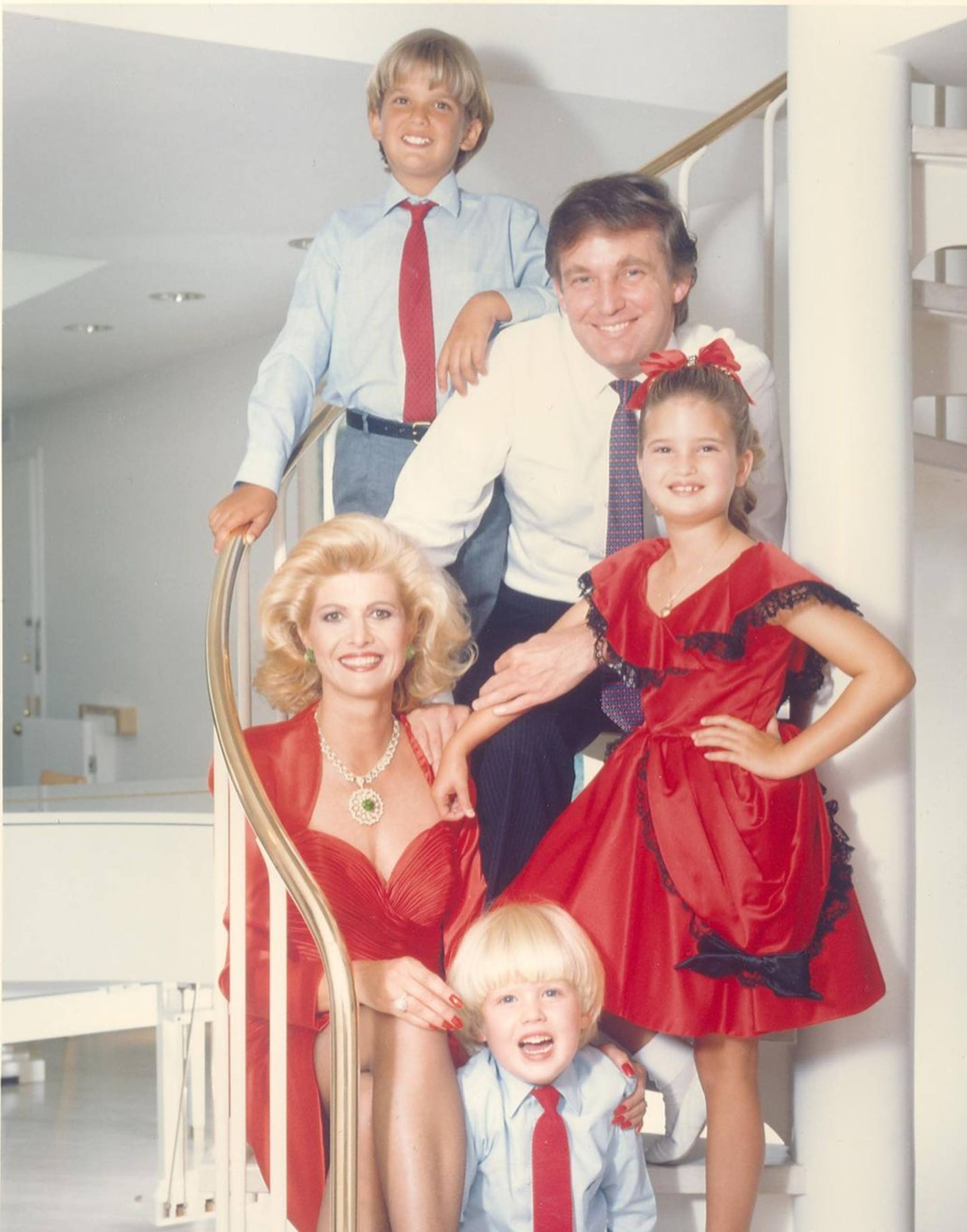 The details were published in a story by The Daily Beast and Trump's lawyer at the time, Michael Cohen, falsely claimed that there was no such thing as marital rape in the United States and threatened legal action.
In a July 2015 statement to CNN, Ivana appeared to soften her previous statement, saying: "I have recently read some comments attributed to me from nearly 30 years ago at a time of very high tension during my divorce from Donald. The story is totally without merit. Donald and I are the best of friends and together have raised three children that we love and are very proud of."
Ivana backed Donald for president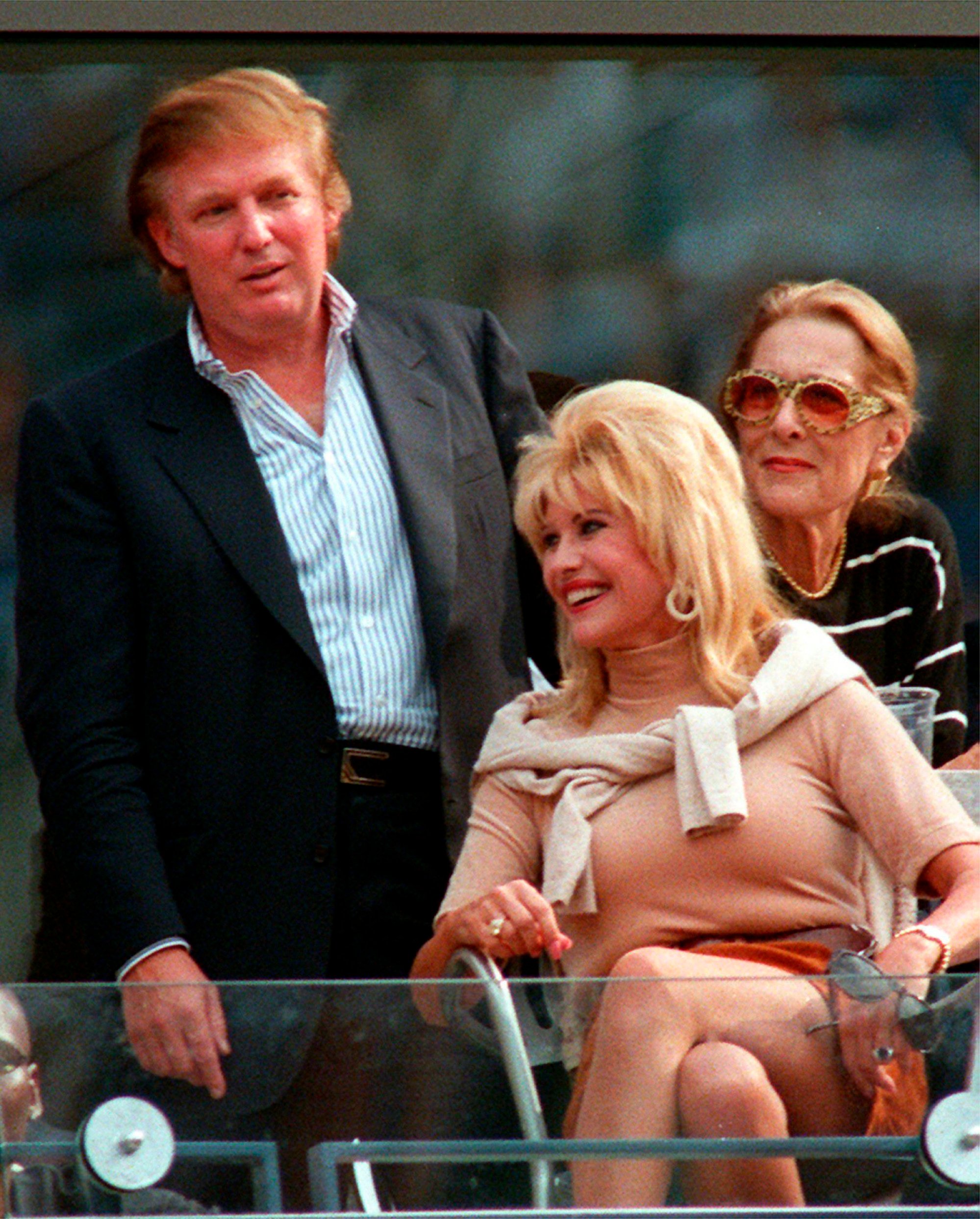 "All of my friends are voting for him. I think Donald is going to win," Page Six reported her as saying in March 2016 before Trump was elected later that year.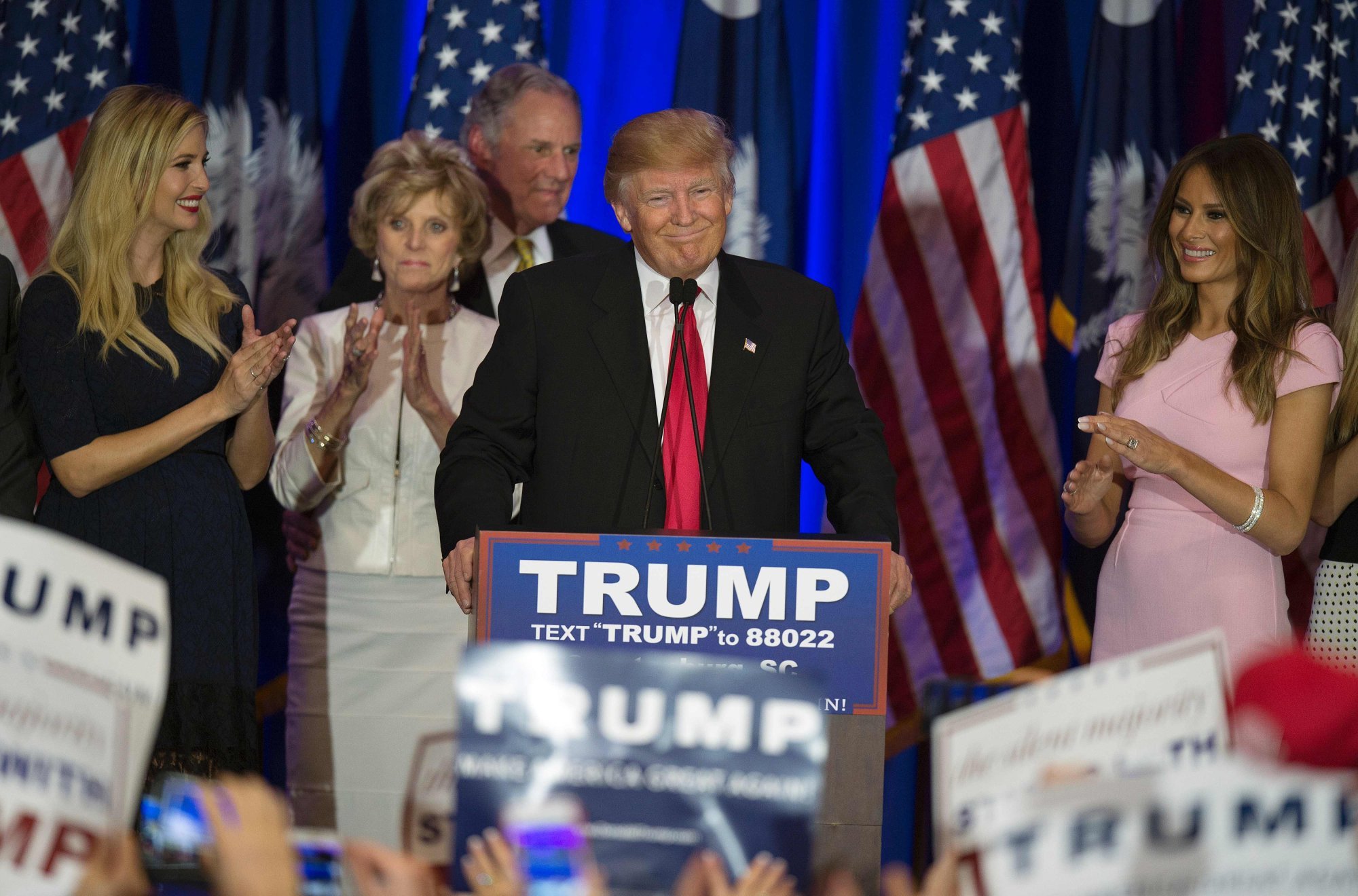 "Donald is very optimistic, and I think he will be a great president, and not because I'm his ex-wife. He will run this country as a business, and we need someone who will be able to make a decision. If he doesn't win, he'll go build another skyscraper. He has nothing to lose."
And she became Donald's unofficial adviser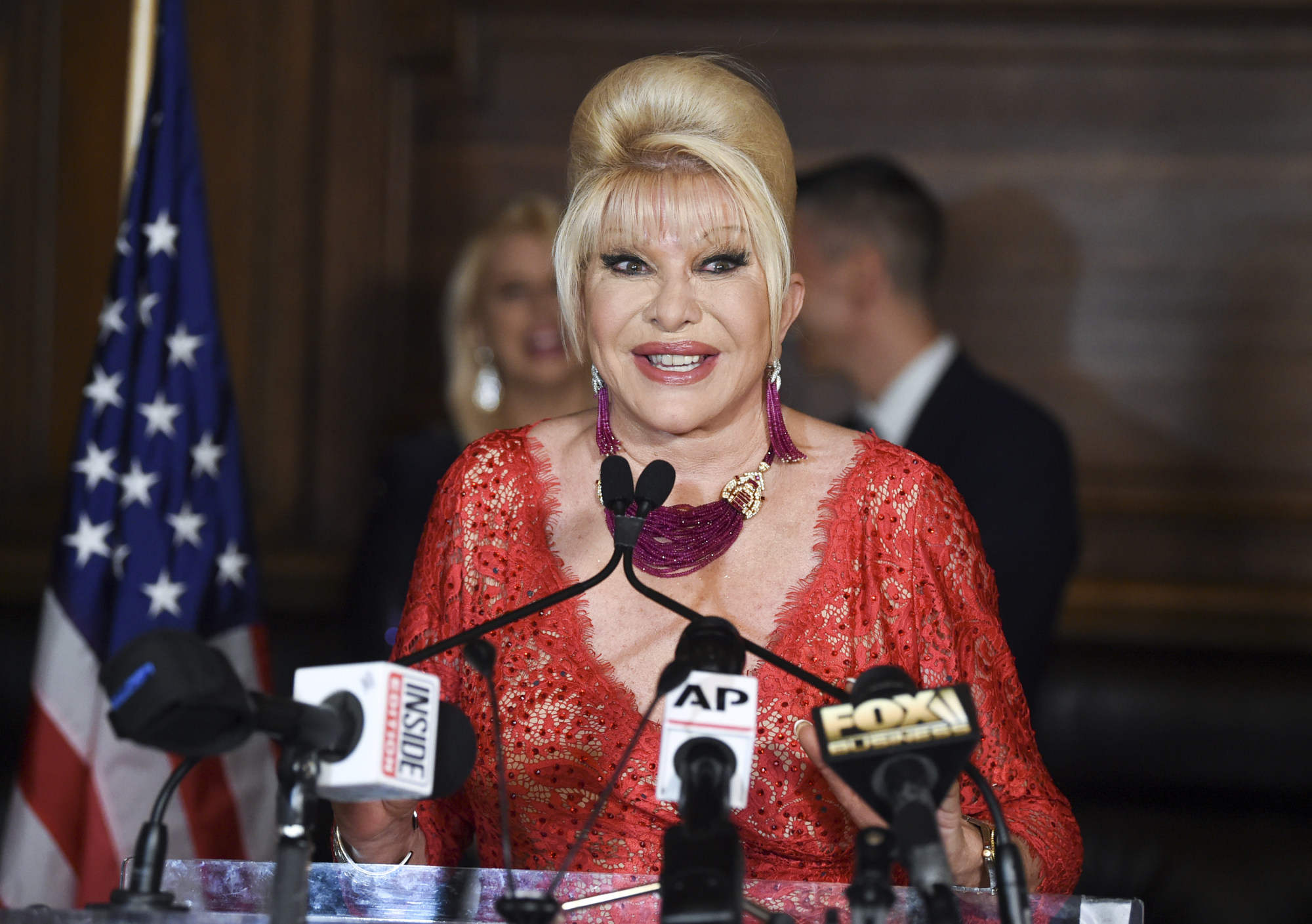 Donald Trump was blocked from Twitter in 2021, but Ivana took credit for her ex-husband's infamous presence on the microblogging website when she said she had convinced him the platform would be a great way to get his voice heard in an unfiltered way. Positioning herself as something of
an unofficial adviser
to the former president, Ivana said Donald would get her opinion before and after his speeches and claimed that she even coined phrases for him.
Ivana also suggested in a 2016 interview with The New York Post that she and Donald were so close that he once offered her the position of ambassador to her native country, the Czech Republic.
We don't talk about Melania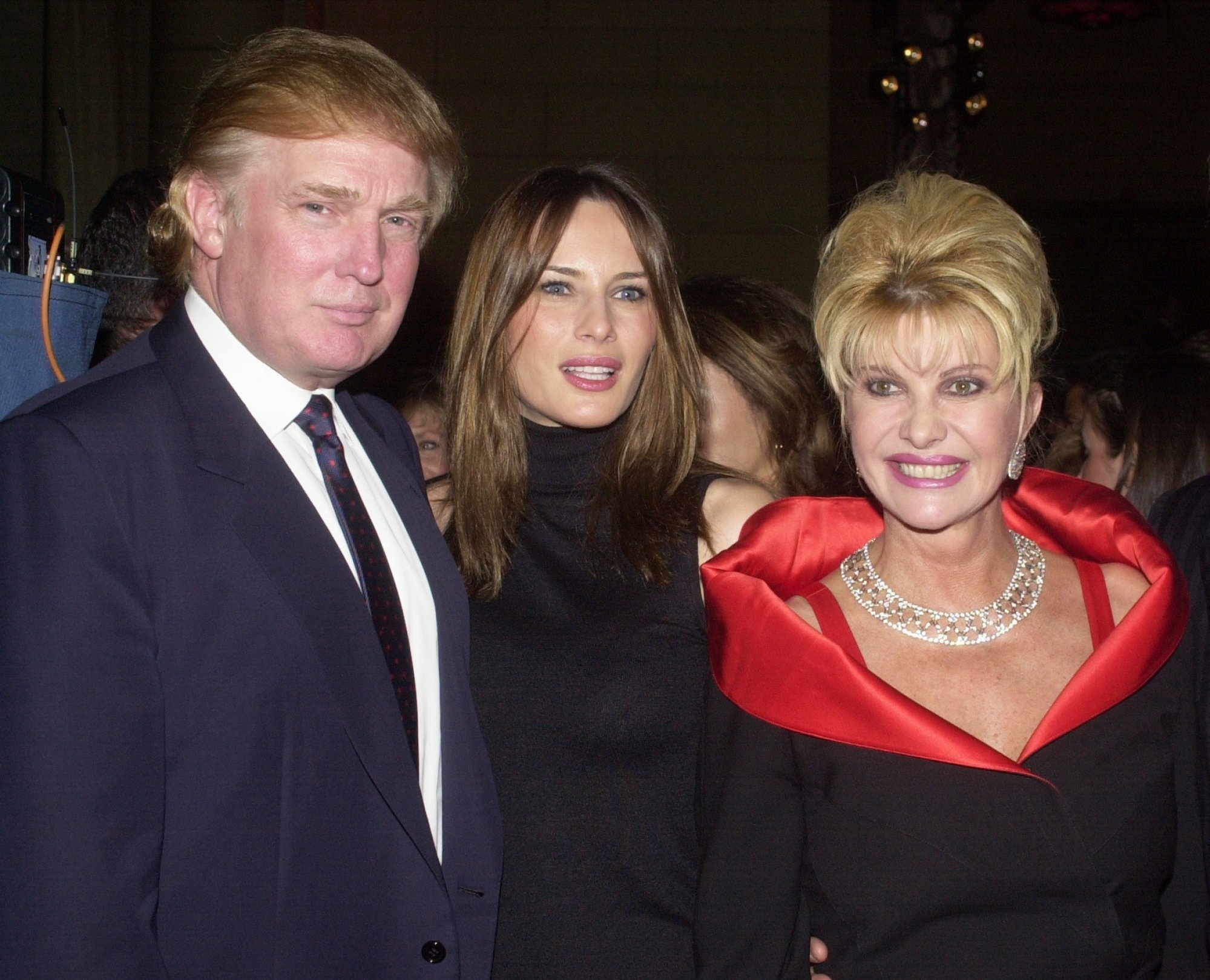 In a September 2020 interview on Loose Women, Ivana Trump shared that she was "very, very proud" of the man she was married to for 15 years. Ivana said "he's pro everything I believe in".
When asked whether she ever talks to Melania Trump, Ivana added that she and Donald didn't discuss their personal lives, keeping phone calls strictly about their kids or "economics".

Ivana had three children with Donald Trump – Donald Jr., Ivanka, and Eric – and got US$14 million from the divorce; she was worth US$100 million at time of her death
She claimed to be the one who persuaded Donald Trump to use Twitter, and he once offered her the position of ambassador to her native country, the Czech Republic