17 female celebrity besties both on and off screen, from Marvel's Salma Hayek and Pirates of the Caribbean star Penélope Cruz, to Ariana Grande and Elizabeth Gillies, to Zendaya and Hunter Schafer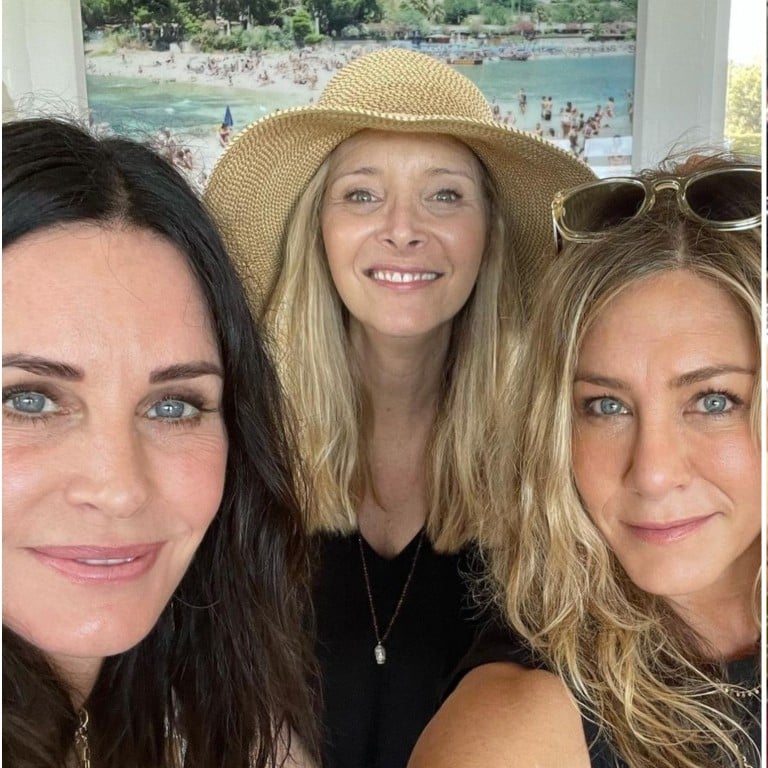 Hollywood has given us many fictional friendships that have turned into real-life ones. Some duos, like the frenemies of Victorious, might surprise you. But in fact, many of these duos, trios and quartets have gone on to collaborate time and time again.
Here are just a few pairs of female celebrity besties in Hollywood …
Jane Fonda and Lily Tomlin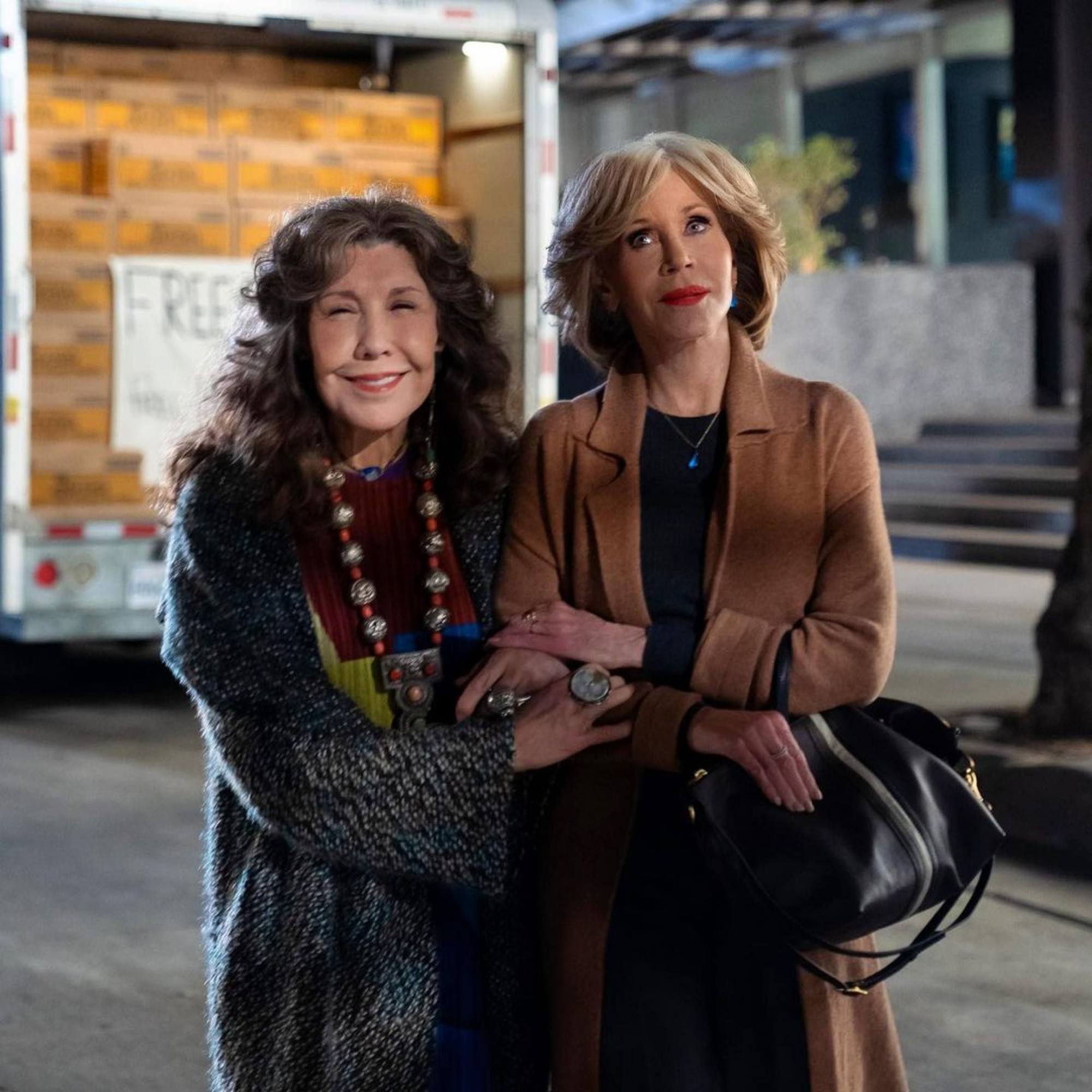 Jane Fonda and Lily Tomlin are lifelong friends who have played pals in several projects.
Fonda and Tomlin have collaborated on- and off-screen for more than 40 years. They first acted together in 9 to 5 in 1980, in which they played rebellious secretaries alongside Dolly Parton.
"We've been friends ever since. We're friends because I just love her. I know Jane has my back whenever she can," Tomlin later told The Washington Post in 2017.
Ever since, they have supported each other professionally and personally throughout their long Hollywood friendship from TV shows to climate strikes.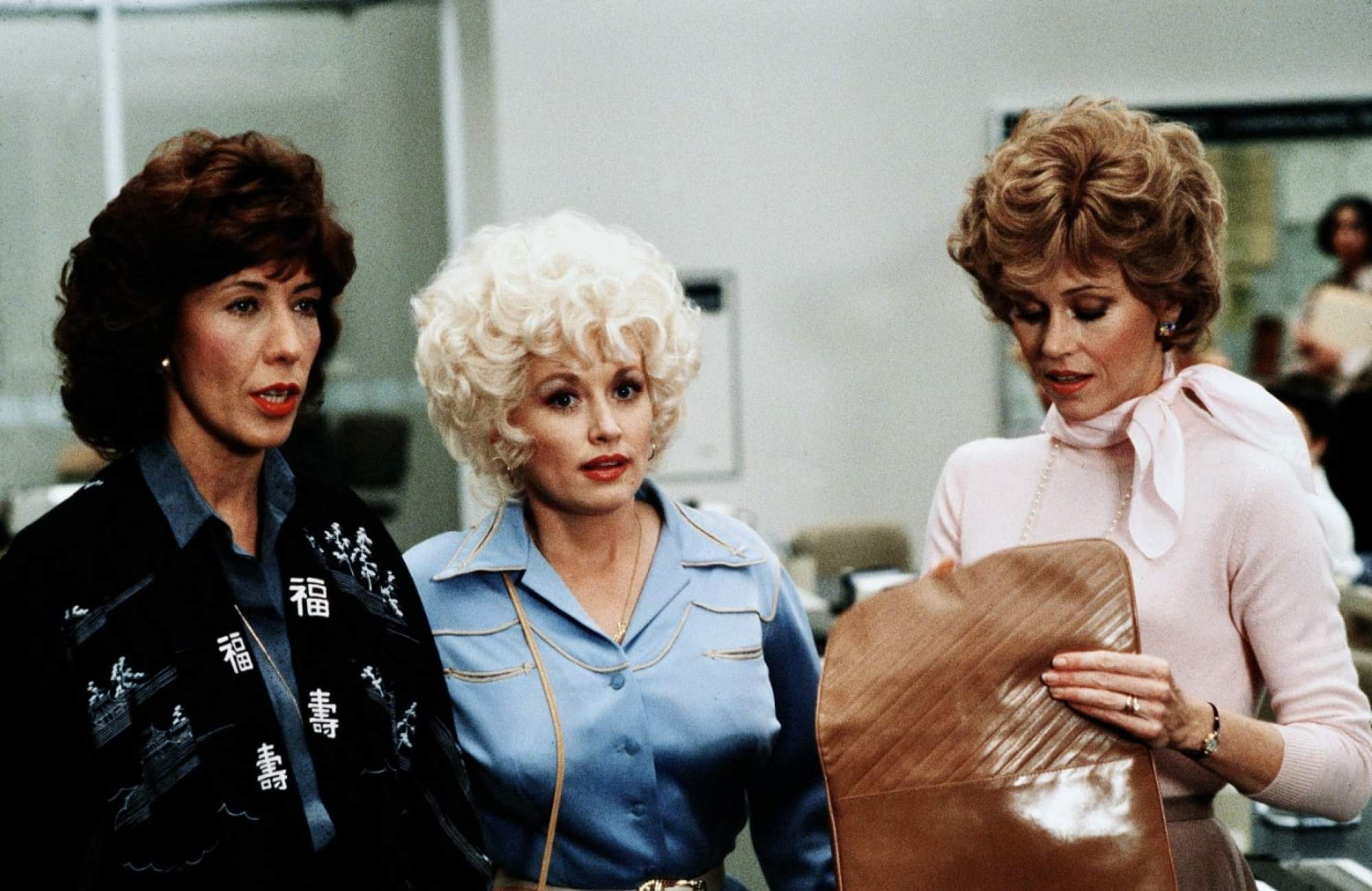 Most recently, they starred as best friends going through divorces from their husbands in Netflix's longest-running original series, Grace and Frankie. The series ended in May 2022 after seven seasons.
While discussing their temporary parting of the ways on Good Morning America in April 2022, Fonda said, "I have a physical emptiness when she's not around. I miss her physically," adding, "It's really nice to love somebody who you spend so much time with."
They have filmed two more (unreleased) films since, in which the pair play friends yet again.
Jennifer Aniston and Courteney Cox
Rachel and Monica have one of the most well-known and enviable on-screen friendships, and it's nice to know that the actresses who played them are just as close in real life.
Aniston and Cox have remained best friends, with Cox serving as a bridesmaid at Aniston's 2015 wedding, and Aniston being named godmother to Cox's daughter.
"There's absolutely no judgment in Court," Aniston said in 2014, as per US Weekly. "You'll never feel scolded. She's extremely fair, ridiculously loyal and fiercely loving."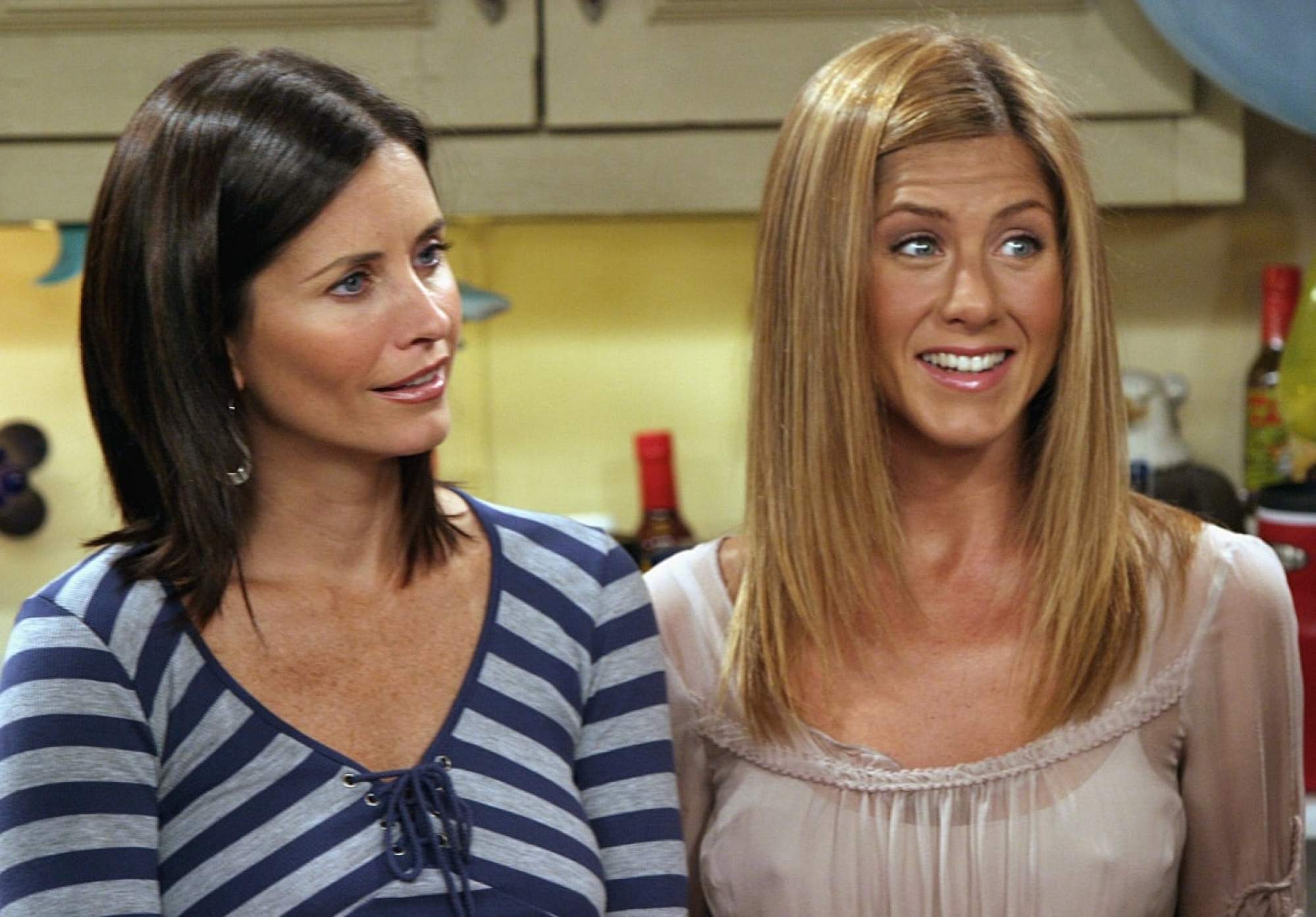 The duo have also stayed close to fellow Friends alum Lisa Kudrow. During the virtual Emmys in 2020, Aniston appeared alongside Cox and Kudrow, joking that they've all lived together since 1994.
In June 2022, Aniston showed off one of Monica's dresses, which Aniston stole from the set and constantly wears, showing that Friends will always live on in the two of them.
Drew Barrymore and Cameron Diaz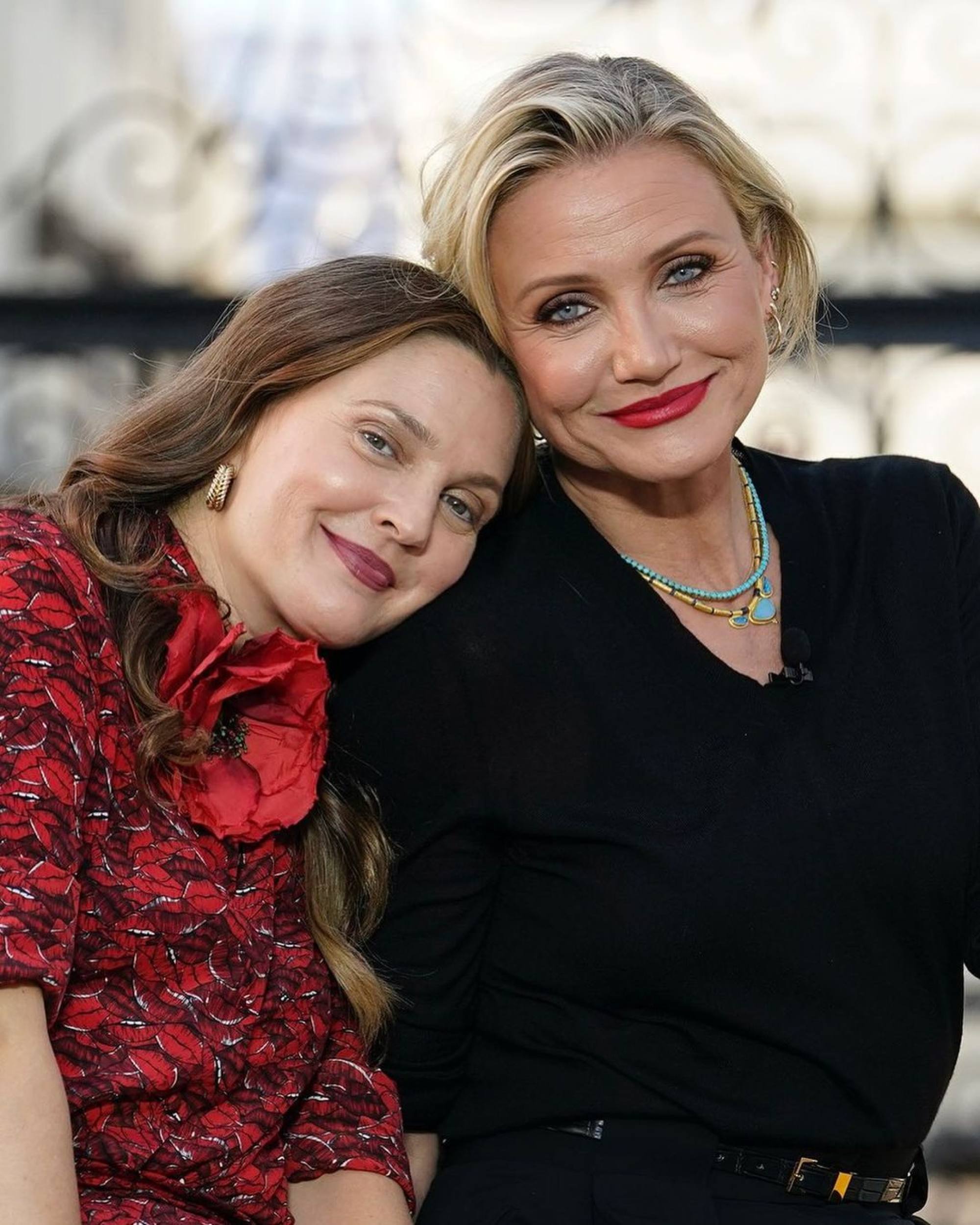 Drew Barrymore and Cameron Diaz were friends before Charlie's Angels and constantly talk today, over 20 years later.
Barrymore and Diaz famously played secret agent besties in the 2000 film and its 2003 sequel. Much like how they supported and defended each other in the films, their loyalty extended off-screen.
"We've experienced birth, life, death, marriage, divorce, highs and lows, work, boyfriends, friends, travel – there is nothing we haven't done together," Barrymore said during an Instagram Live cooking session with Diaz in 2021.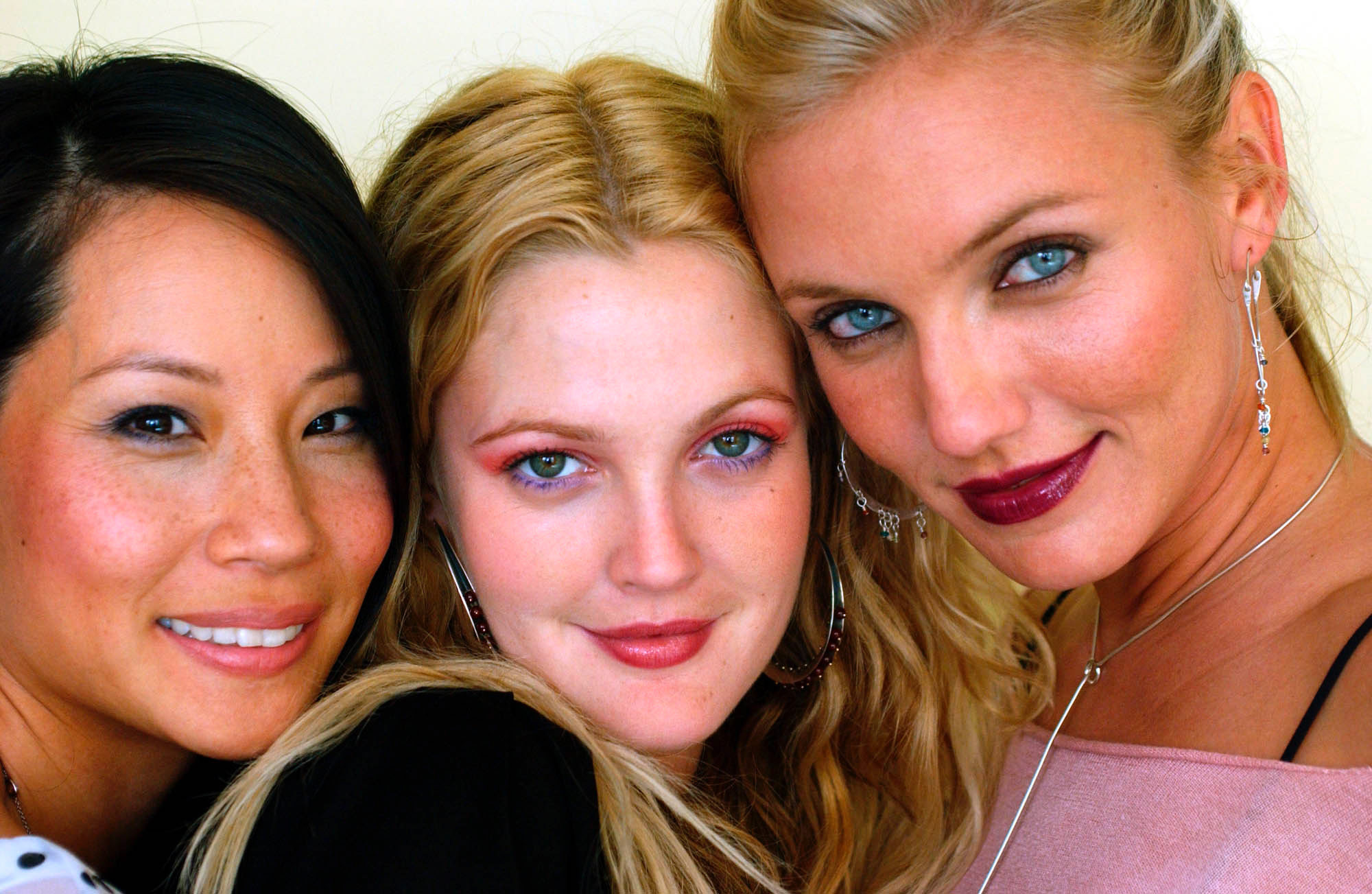 Barrymore revealed that the pair were friends long before sharing the screen. "We met when I was 14 and she was 16. I was working at a coffee house and she was a junior model. She's still my bestie," Barrymore said. During the stream, the pair also discussed that they share photos of themselves getting ready with each other for advice.
In addition to being featured on Barrymore's Instagram, Diaz has been on her friend's daytime talk show multiple times.
Now that Diaz has officially unretired from acting, perhaps these two can reunite on-screen once more.
Hilarie Burton, Bethany Joy Lenz and Sophia Bush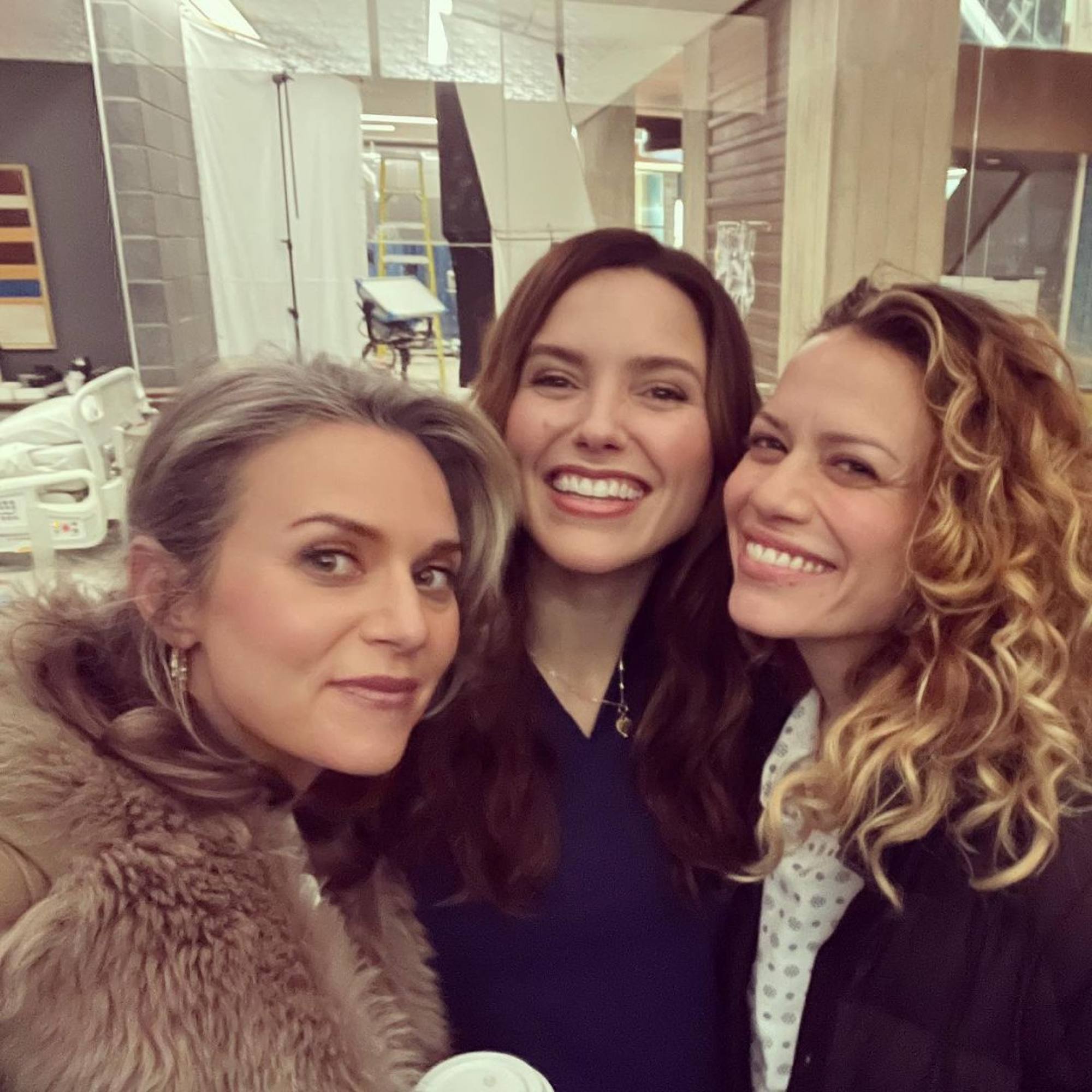 One Tree Hill's Hilarie Burton, Bethany Joy Lenz and Sophia Bush are still besties and even host an OTH podcast together.
Peyton, Brooke and Hayley were best friends on noughties drama One Tree Hill, and the actresses who played them are actually best friends in real life too.
Burton, Bush and Lenz wrote an open letter in 2017 about having negative experiences on the series set after alleged sexual misconduct by the show's creator Mark Schwahn. Luckily though, they stood by each other's sides along the way and afterwards.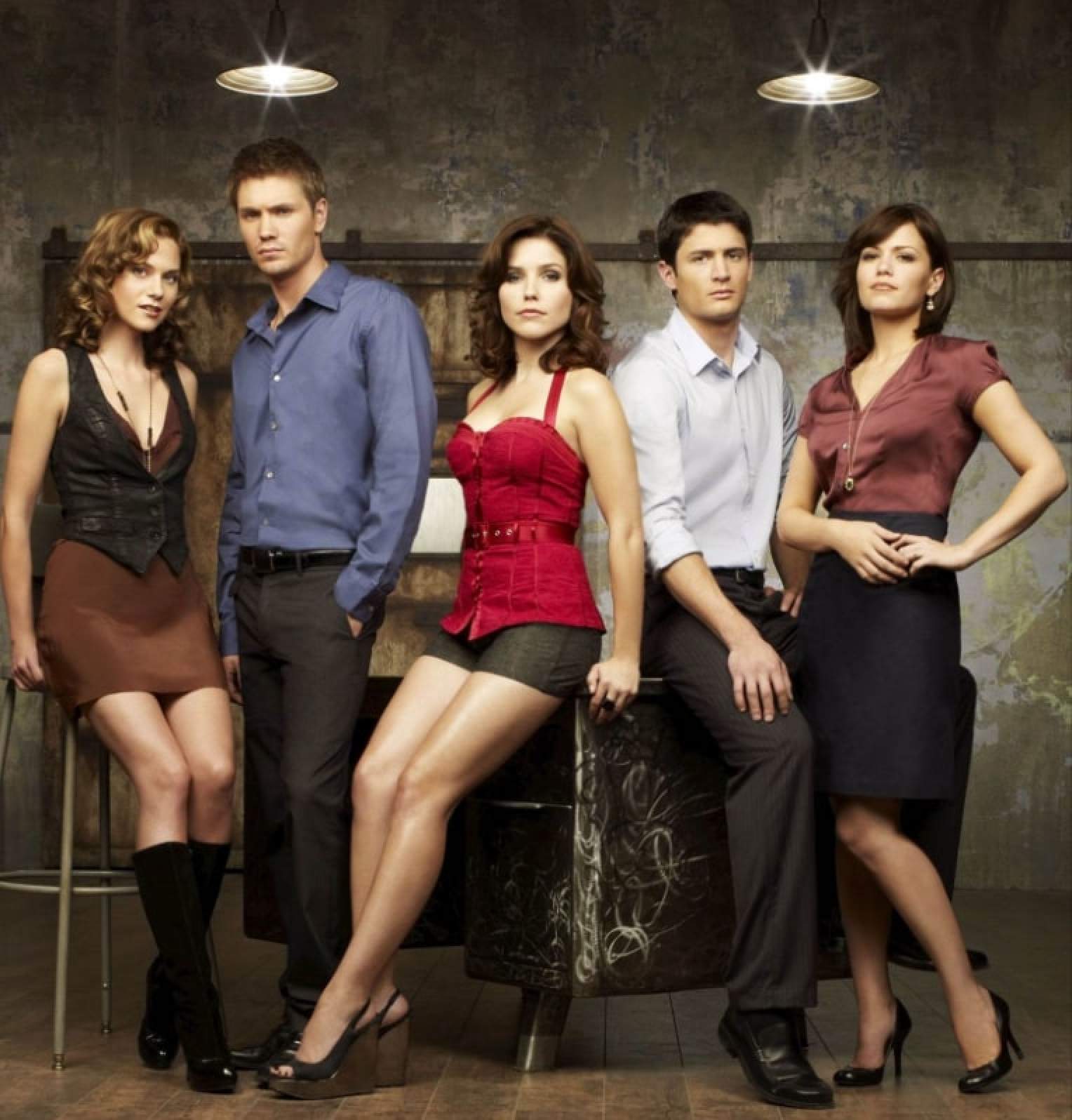 "We've forged such a friendship and been able to, as a unit, reclaim so much of what was good and joyful about our first job together while taking out the respective trash," Bush previously said about staying connected and working on their podcast Drama Queens together.
"And we're just more in love with each other than we've ever been," she added.
In addition to their rewatch podcast, the trio worked together on-screen in 2022, too. Burton and Lenz co-starred on an episode of Bush's CBS medical drama Good Sam.
Salma Hayek and Penélope Cruz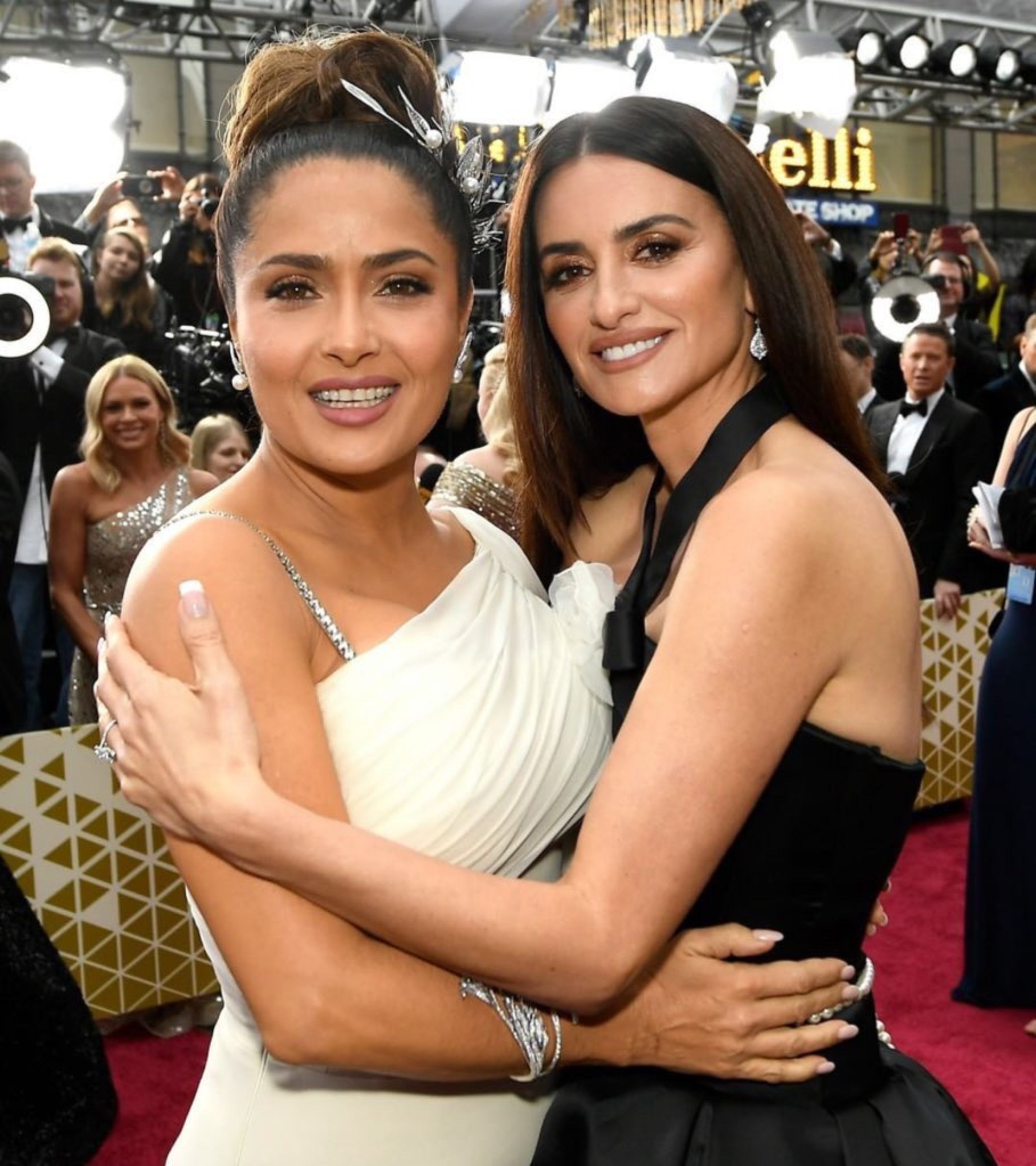 Salma Hayek was
Penélope Cruz's
first friend in the US.
The look-alike friends
played bank-robbing besties in the 2006 Western film
Bandidas
. Cruz is perhaps best known for starring in the
Pirates of the Caribbean
films, while Hayek recently appeared in Marvel's
Eternals
.
Cruz shared their nickname for each other while on set and beyond. "We call each other huevos," she once said, as per the Huffington Post. "It was a way to call each other lazy." Huevos means eggs in Spanish.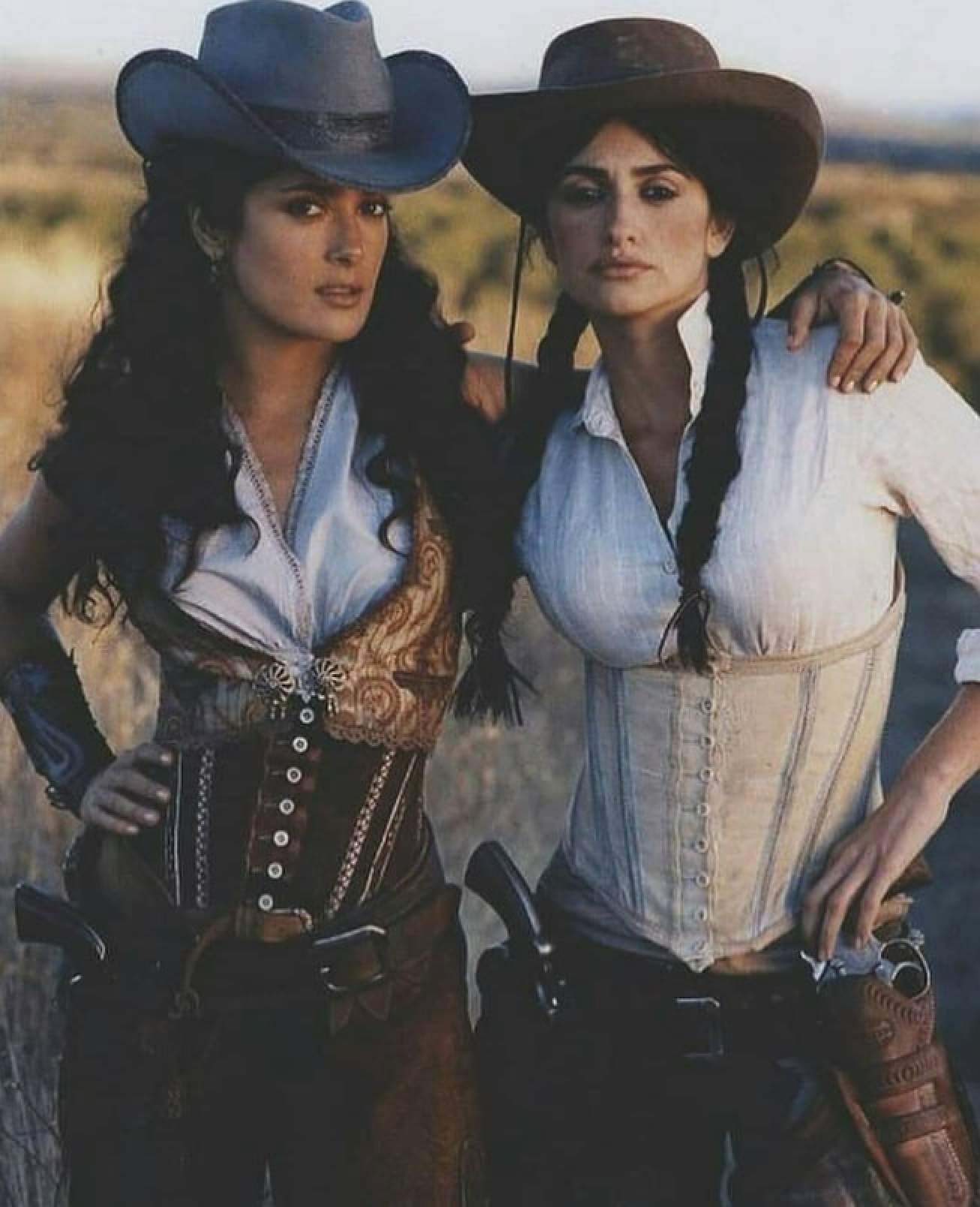 But the pair had actually become close before that. Cruz recently told Ellen DeGeneres that when she came to the States to start her acting career, Hayek was the only person she (barely) knew who reached out a helping hand.
"She picked me up at the airport and she said, 'You're not going to a hotel, you're coming to my house,'" she said, adding that they shared a bedroom and, "That's why now we're like sisters."
And although they haven't worked together on the big screen since 2006, they have maintained their friendship, as seen through red carpet appearances and Instagram selfies.
Ashley Benson and Shay Mitchell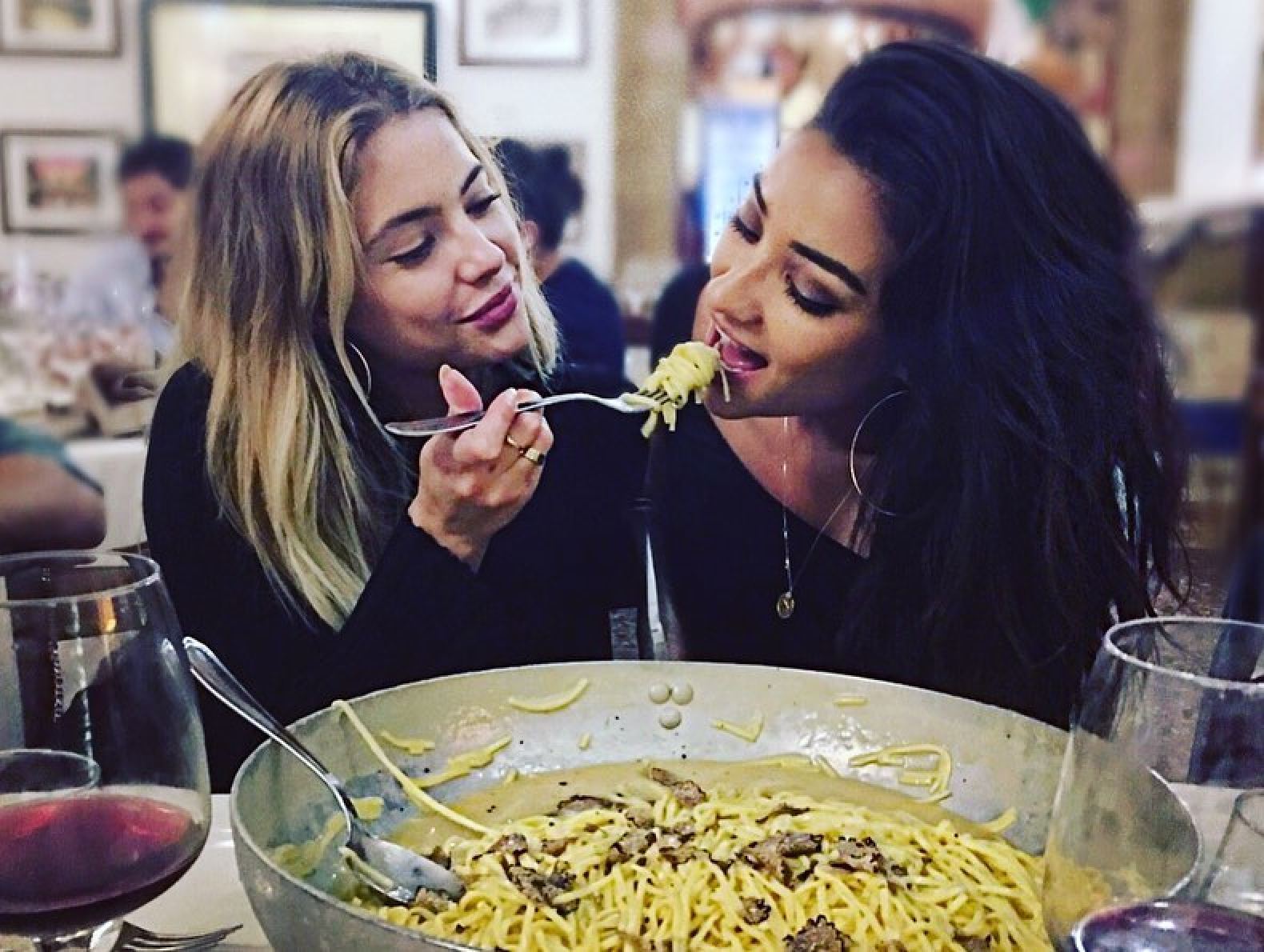 Pretty Little Liars stars Ashley Benson and Shay Mitchell bring out each other's goofy sides.
Benson and Mitchell became real-life friends after starring on the hit TV series. The duo, affectionately nicknamed "ButtahBenzo", have holidayed together, attended music festivals and red carpets together, and have even made TikToks together.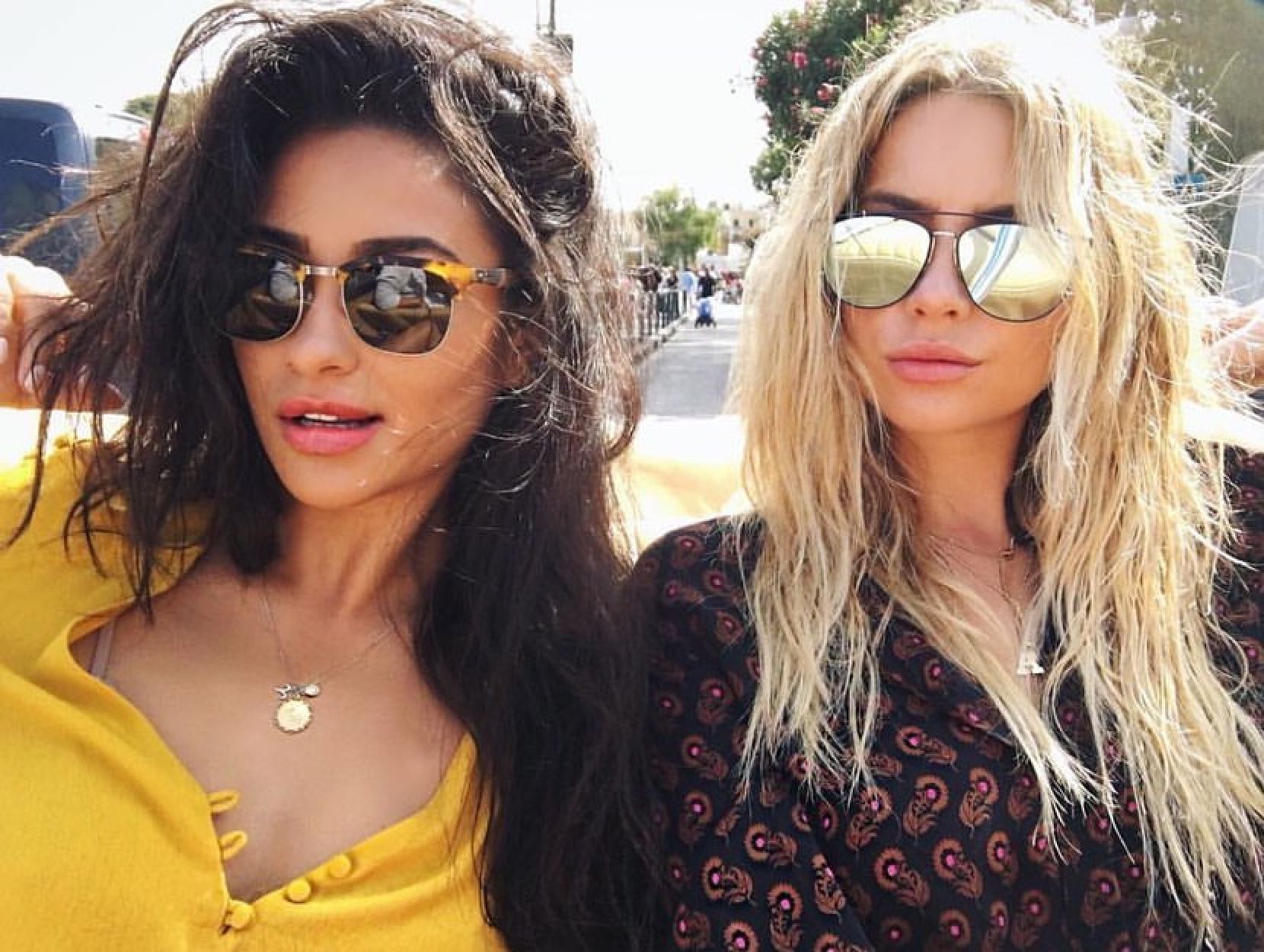 After telling CinemaBlend in 2011 that she saw Benson as a little sister, Mitchell said, "She brings out the lightheartedness in me and the goof in me that might not have been brought out so much," adding, "I'm very fortunate to have the friendship that we have."
And in 2021, Benson told Cosmopolitan UK that they live close to each other, along with their PLL cast-mate Troian Bellisario, who they also stay in touch with. "They're like my sisters and they always will be," Benson said.
Ariana Grande and Elizabeth Gillies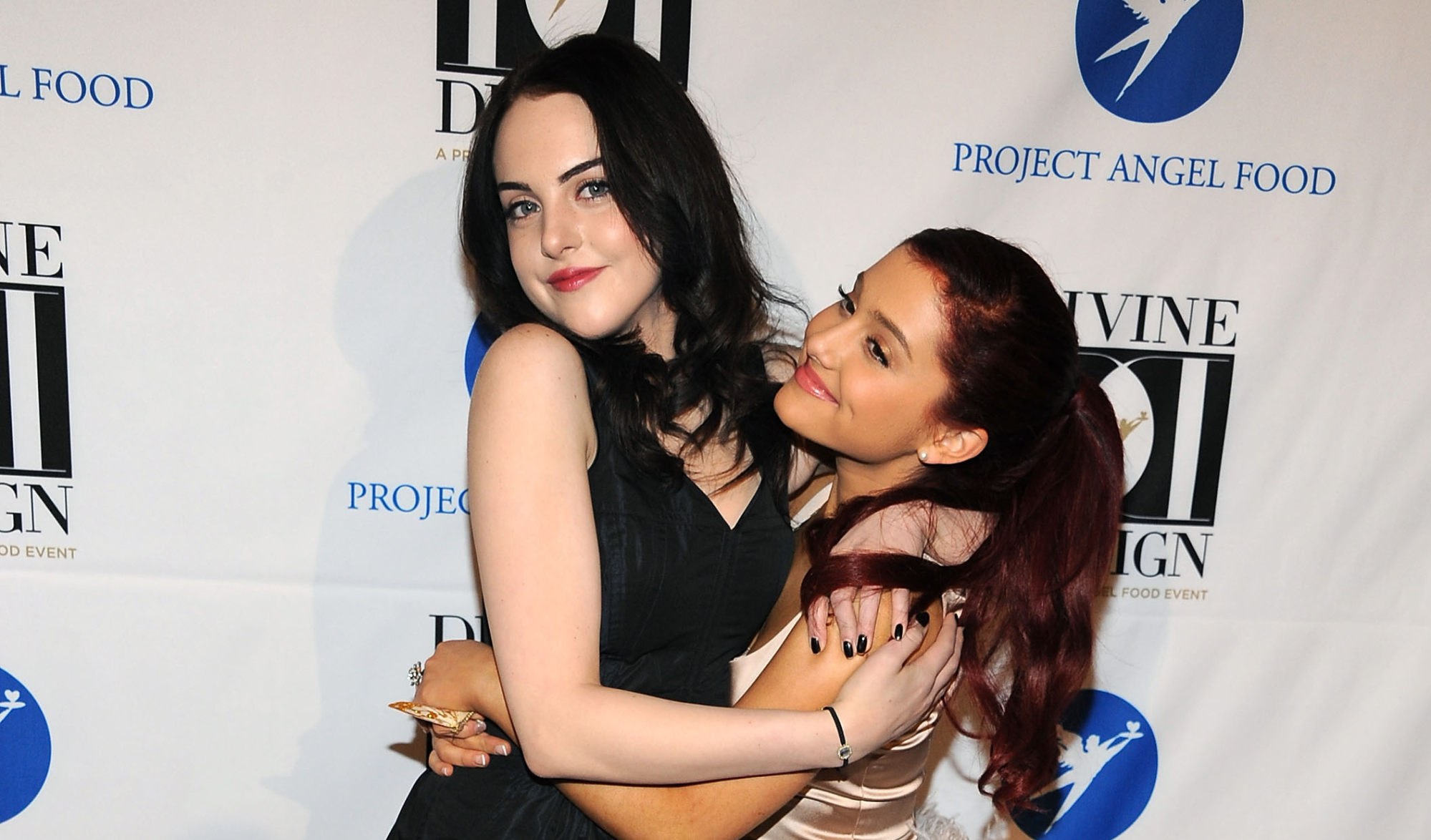 Ariana Grande and Elizabeth Gillies have continued their singalongs from their Victorious days. Although Grande and Gillies played polar-opposite frenemies on the show from 2010 to 2013, the duo are extremely close in real life thanks to their shared bond of acting and singing.
Before their Nickelodeon hit show, they both starred in 13: The Musical on Broadway in 2008. The two now frequently reunite for singalongs, whether it's Gillies making an appearance at one of Grande's concerts or the pair belting show tunes during girls' nights.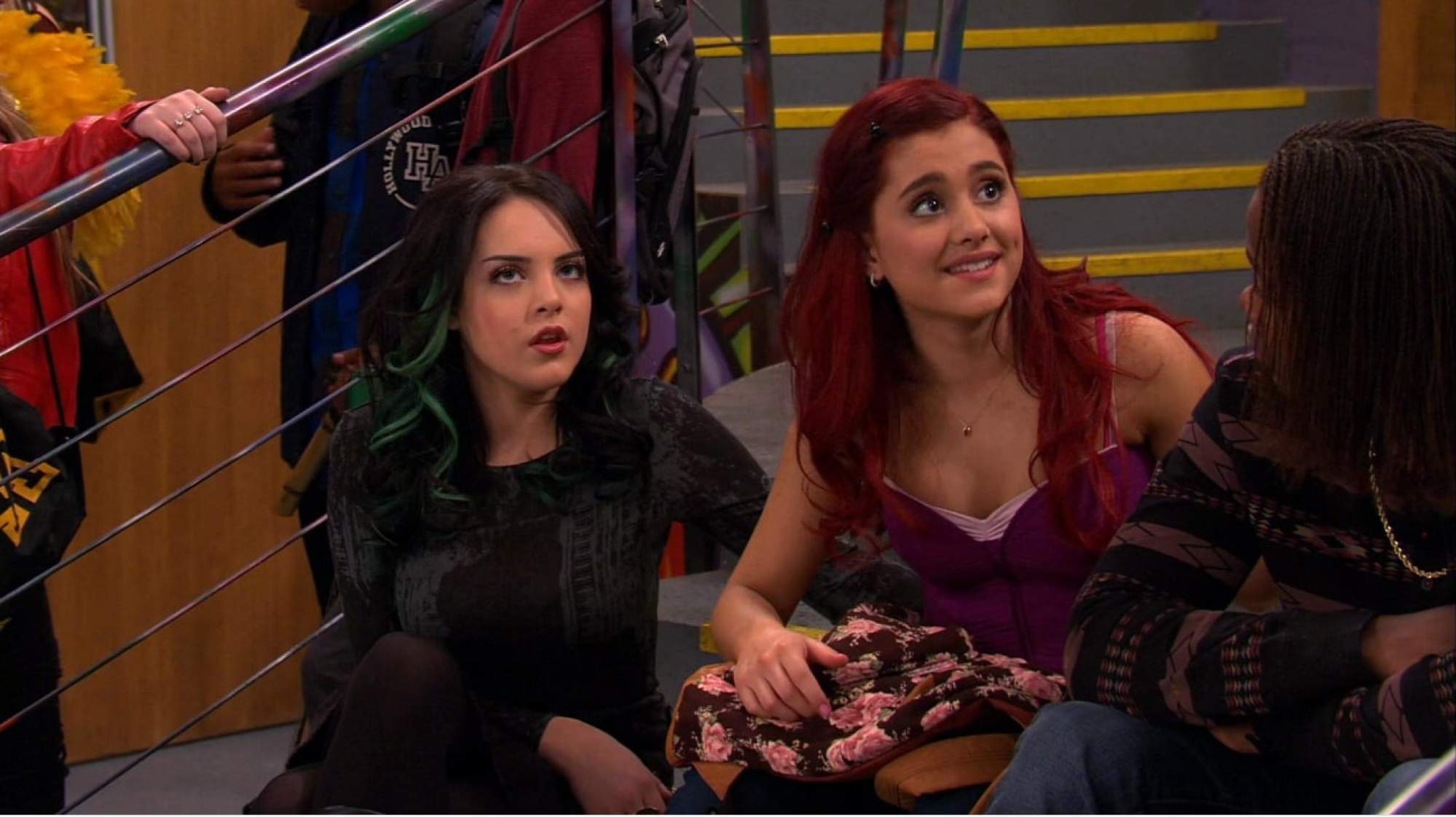 In March 2022, Grande and Gillies reunited after being separated due to the pandemic. Gillies posted a photo dump of the pair hanging out and a video of them singing, with the caption, "The highlight: Seeing @arianagrande for the first time in TWO AND A HALF YEARS."
Then in May 2022, in an r.e.m beauty behind-the-scenes TikTok, Grande did some of her famous impressions, including one of Gillies, lovingly paying homage to her best friend.
Zendaya and Hunter Schafer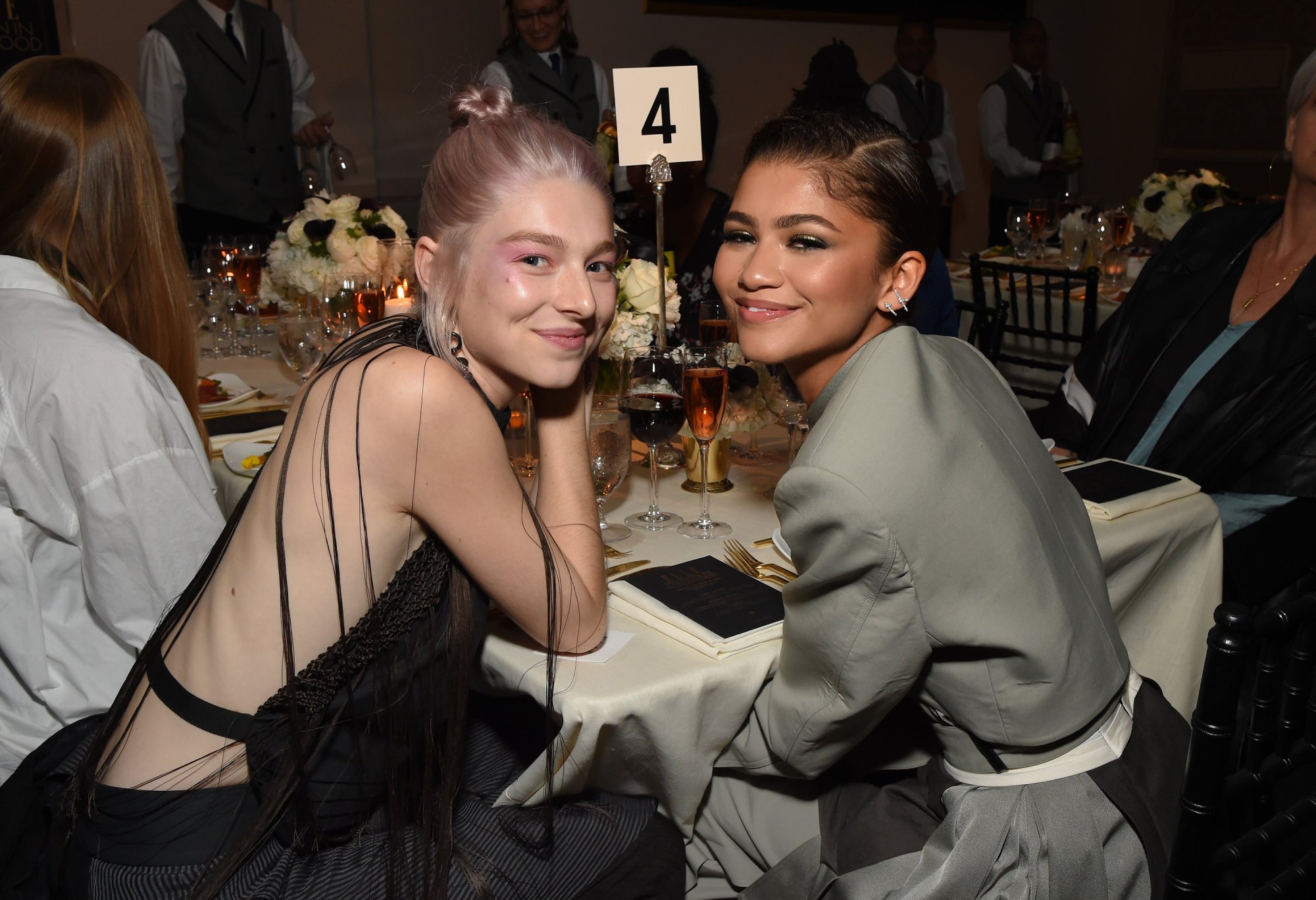 Zendaya and
Hunter Schafer
's vulnerable relationship on "Euphoria" shaped their real-life friendship.
On Euphoria, Rue and Jules have a complex relationship – offering each other a support system, gaining romantic feelings for one another, and holding each other accountable even when it was difficult. The intense storyline and many vulnerable scenes bolstered Zendaya and Schafer's own friendship.
"We've formed a really special bond over the past eight months that I'm so thankful for," Schafer said of Zendaya, who she affectionately calls Z, to W magazine in 2019.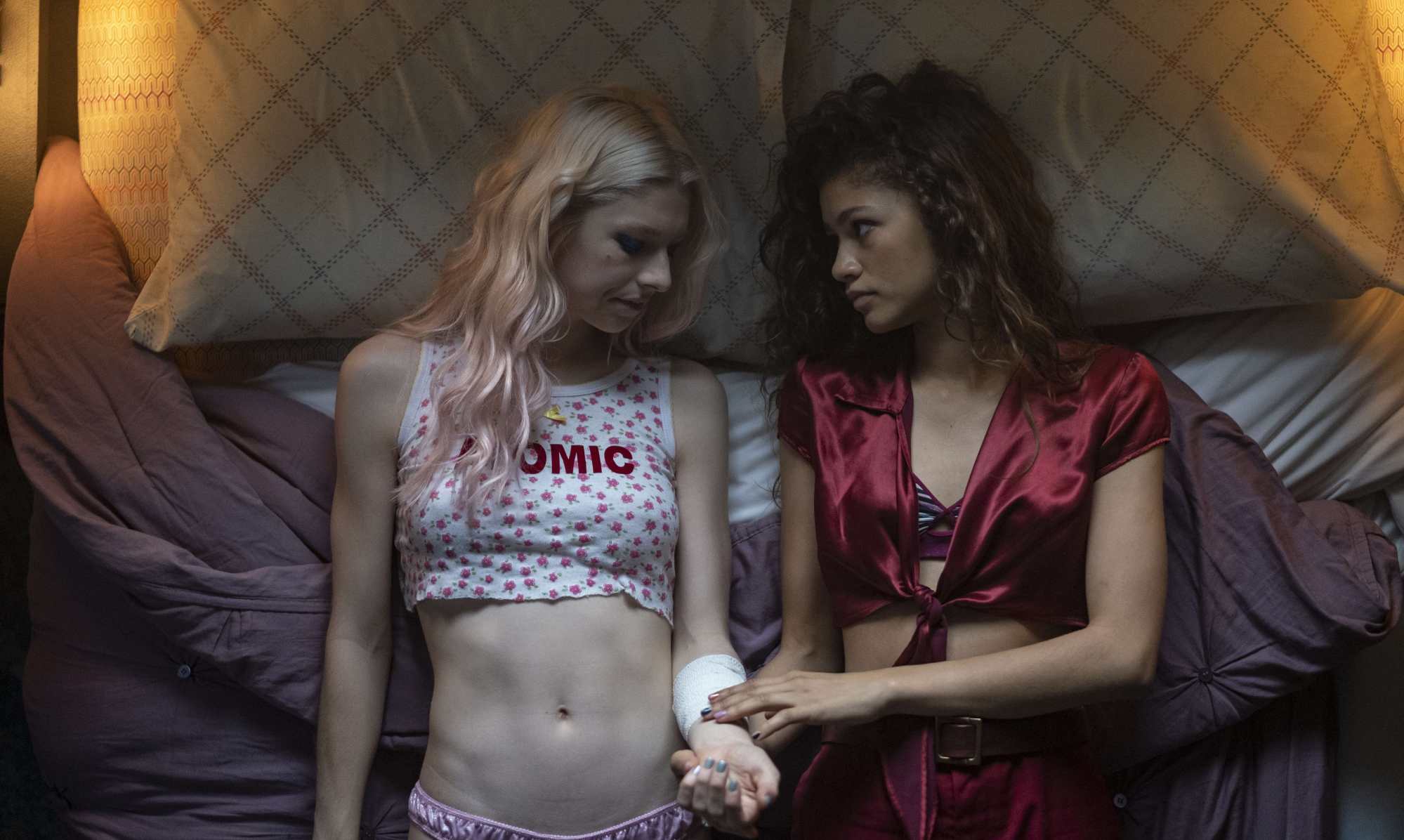 Zendaya told HBO that same year, "[Schafer] has seen me in every form, the worst, the best, and vice versa. There's no judgment, it's all love."
Two years later, Schafer talked to Collider about acting with Zendaya. "As one of my best friends too, it's something that we can take from, with our real-life friendship. We trust each other," she said.
The pair also frequently hang out off-camera, and show their genuine affection for each other on red carpets.
This article originally appeared on
Insider

Eternals star Hayek was Cruz's first friend in the US and gave her a helping hand, she told Ellen DeGeneres, while Jane Fonda and Lily Tomlin have acted together for over 40 years
Rachel and Monica's bond on hit 90s TV show Friends lives on IRL through Jennifer Aniston and Courteney Cox, and Zendaya and Hunter Schafer got close on HBO's Euphoria