20 celebrity kids who are BFFs: from Kim Kardashian and Jessica Simpson's daughters, to J. Lo and Ben Affleck's teens and Beyoncé's Blue Ivy and Apple Martin, these stars' mini-mes are bonding
Celebrity BFFs may be cute
, but celebrity BFF kids are a whole other level of adorable. While most of them are second-generation pals thanks to their famous parents' friendships, others run in the same circles or upper-class California neighbourhoods. Check out these future A-list squads!
1. North West and Maxwell Johnson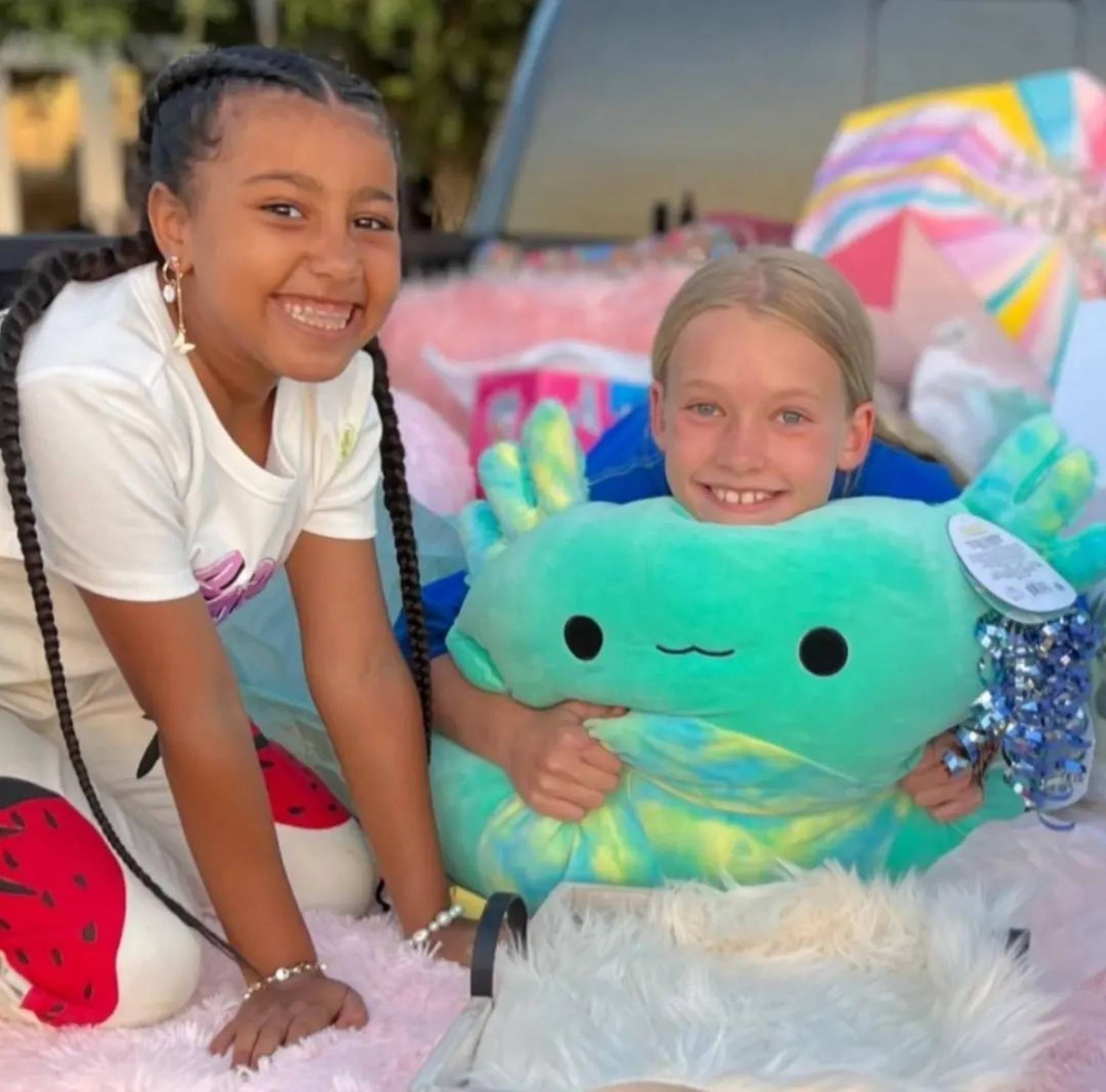 Kim Kardashian and Kanye West's
first child, North West
, nine, and Jessica Simpson's daughter Maxwell Johnson, 10, really do seem to love hanging out together. The duo were seen happily smiling in the back of a pickup truck that had been decorated with fluffy pillows and cuddly toys for a drive-in film on Maxwell's birthday in May, then continued having fun doing archery, ziplining, rafting and sleeping over in tents at "Camp North" on the little Kardashian's birthday in June, per
People
.
"One of Maxwell's best friends is North," Simpson told Us Weekly, before revealing that the girls, who live in the same area in California, play on the same basketball team that's coached by Simpson's husband, former NFL star Eric Johnson.
2. Blue Ivy Carter and Apple Martin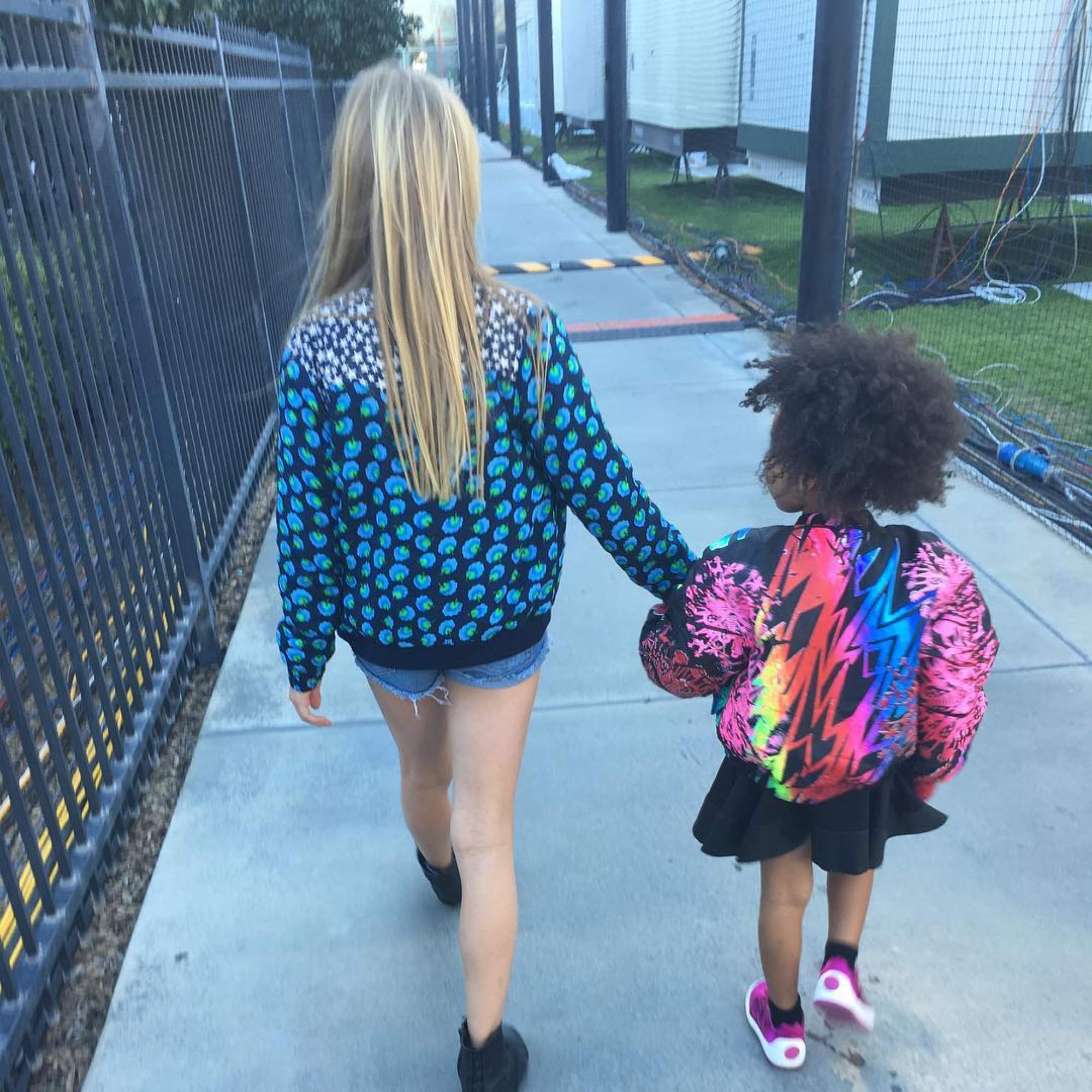 Blue Ivy Carter, 10, and Apple Martin, 18, have developed a close bond over the years as their parents, A-list couples Beyoncé and Jay-Z and Gwyneth Paltrow and her ex-husband, Coldplay frontman Chris Martin, are long-time friends.
The pair grew up hanging out together, from walking hand-in-hand at the Super Bowl when their parents performed together on stage, to celebrating a brunch and sleepover on Apple's 12th birthday. Most recently, in March, they were spotted together with matching Minnie Mouse ears at Disneyland with their fathers.
3. Emme Muñiz and Seraphina Affleck
After Jennifer Lopez and Ben Affleck rekindled
their relationship
, their daughters got to form a new friendship. Straight off the bat, Emme Muñiz, 14, and Seraphina Affleck, 13, obviously have several things in common – from having ultra-famous parents to being roughly the same age.
But the two have been spotted out and about on several occasions
in similar looks
– short hair, casual oversized shirts and trousers, mostly – while walking, talking, listening to music, smiling and even holding hands.
4. Harper Beckham and Santiago Bastón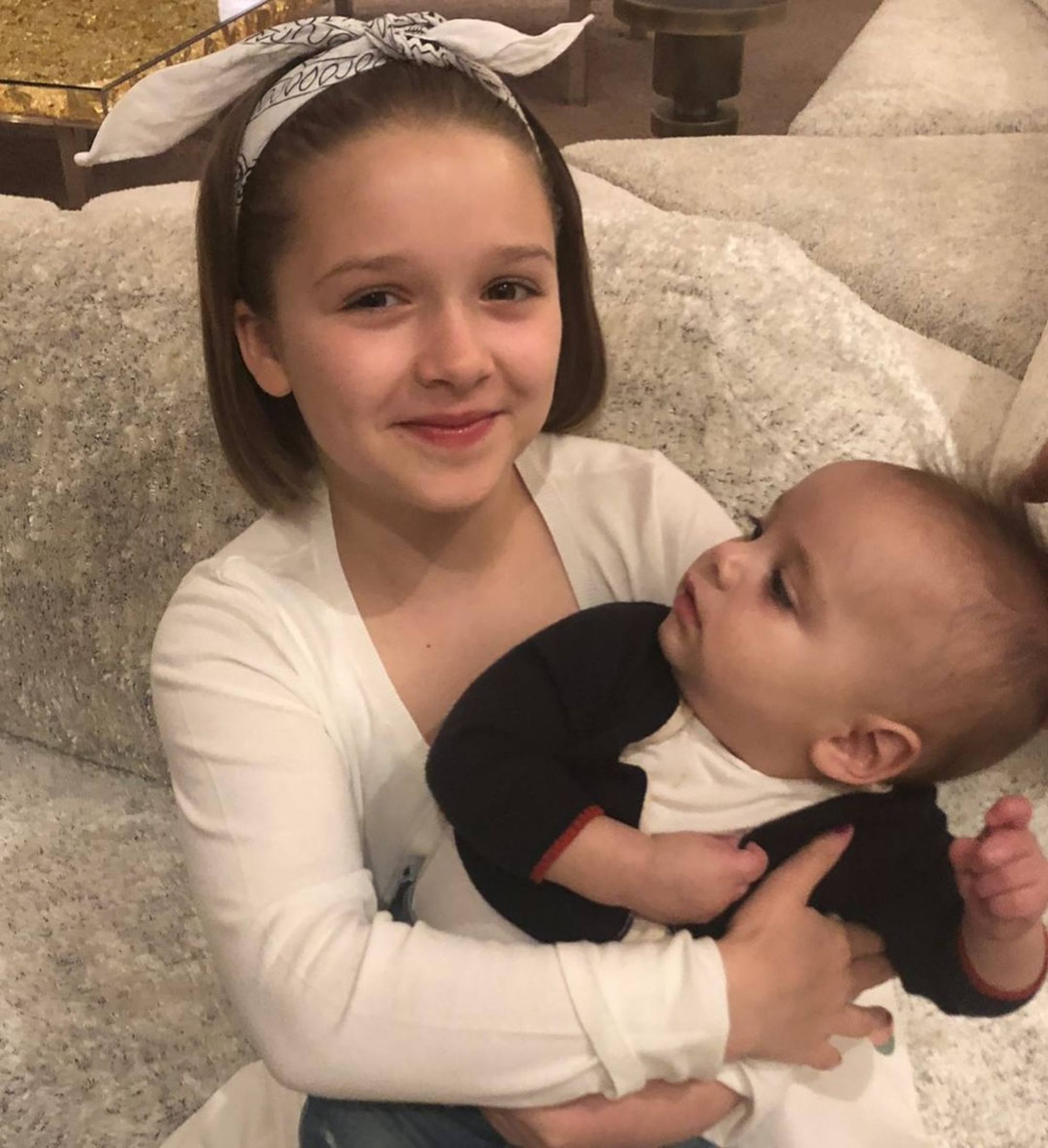 Victoria Beckham and
Desperate Housewives
star Eva Longoria's friendship reportedly began after the Beckhams
moved to the US back
in 2007 for David Beckham's stint with the LA Galaxy team. They're such good friends, in fact, that Eva Longoria is the godmother of Beckham's only daughter, Harper, 11, and Beckham was her bridesmaid and witness at Longoria's wedding in 2016.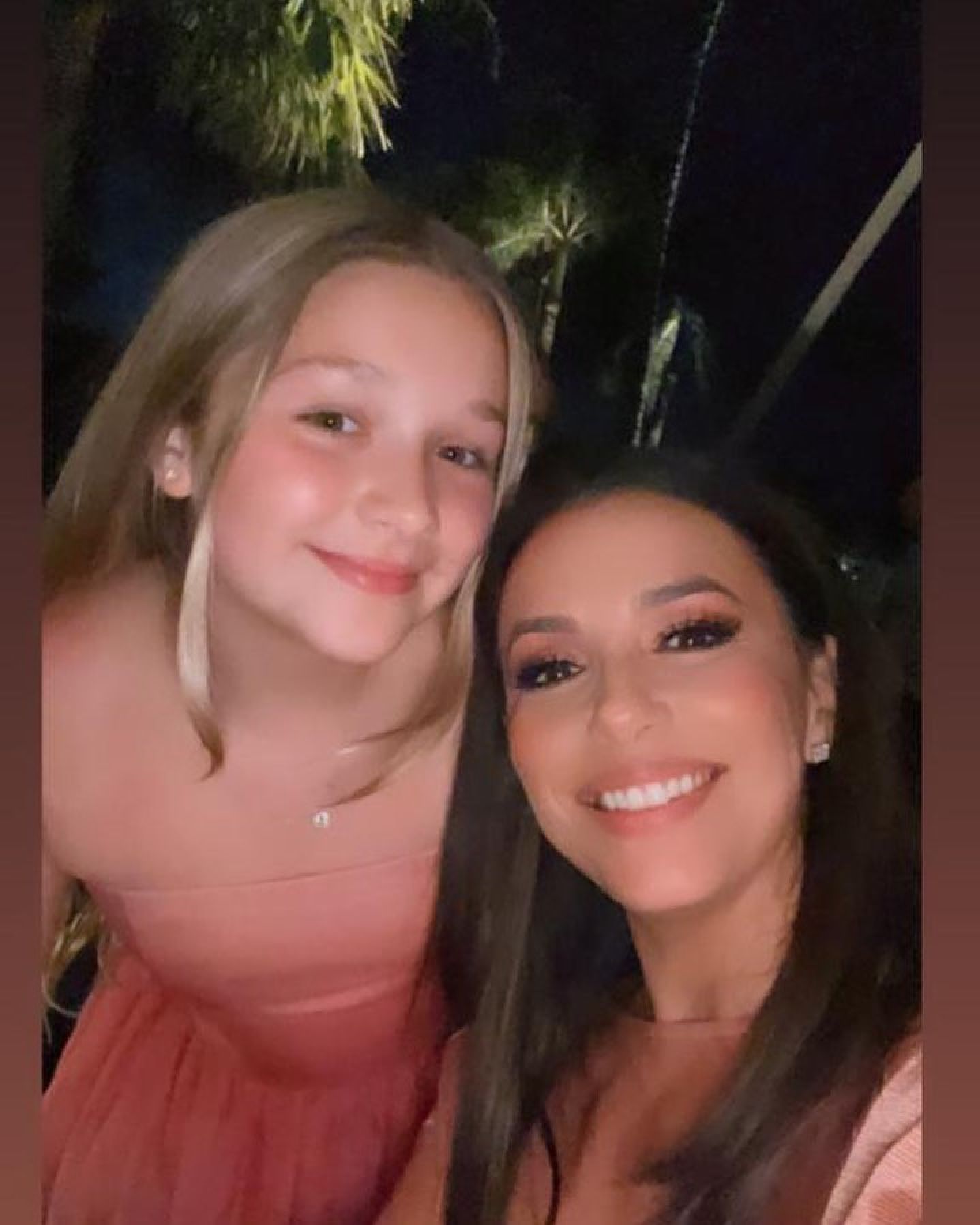 Longoria's son, Santiago Bastón, four, is also close to Harper. Despite being seven years older than "Santi", the Beckhams' only daughter clearly adores looking after him whenever the families get together. Harper Seven is often seen holding him lovingly.
5. Chicago West, Stormi Webster and True Thompson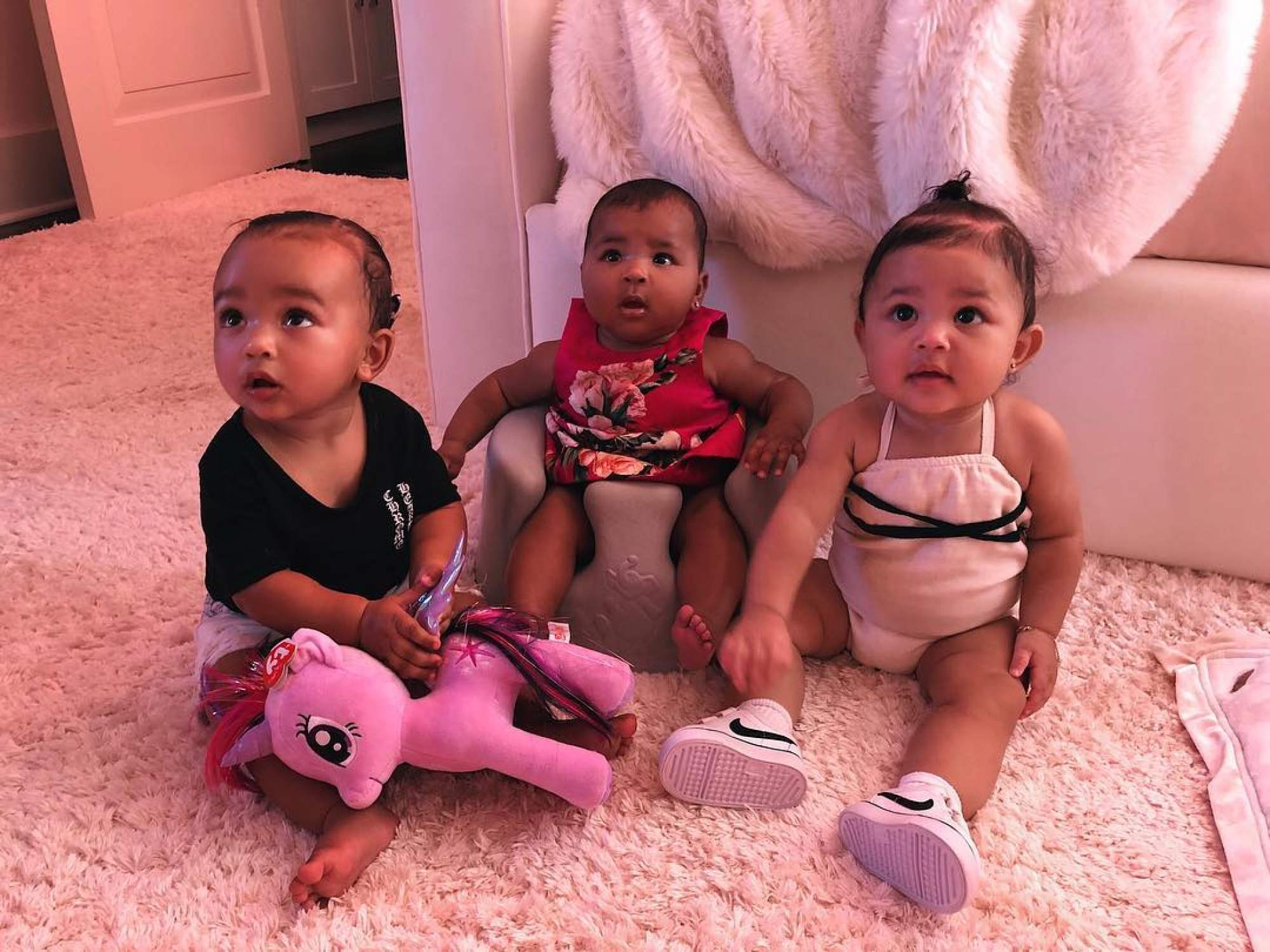 The next generation of Kardashian-Jenners were all born within the first four months of 2018 to Kim Kardashian,
Kylie Jenner
and Khloé Kardashian – and you'd be forgiven for thinking they're more like triplets than cousins.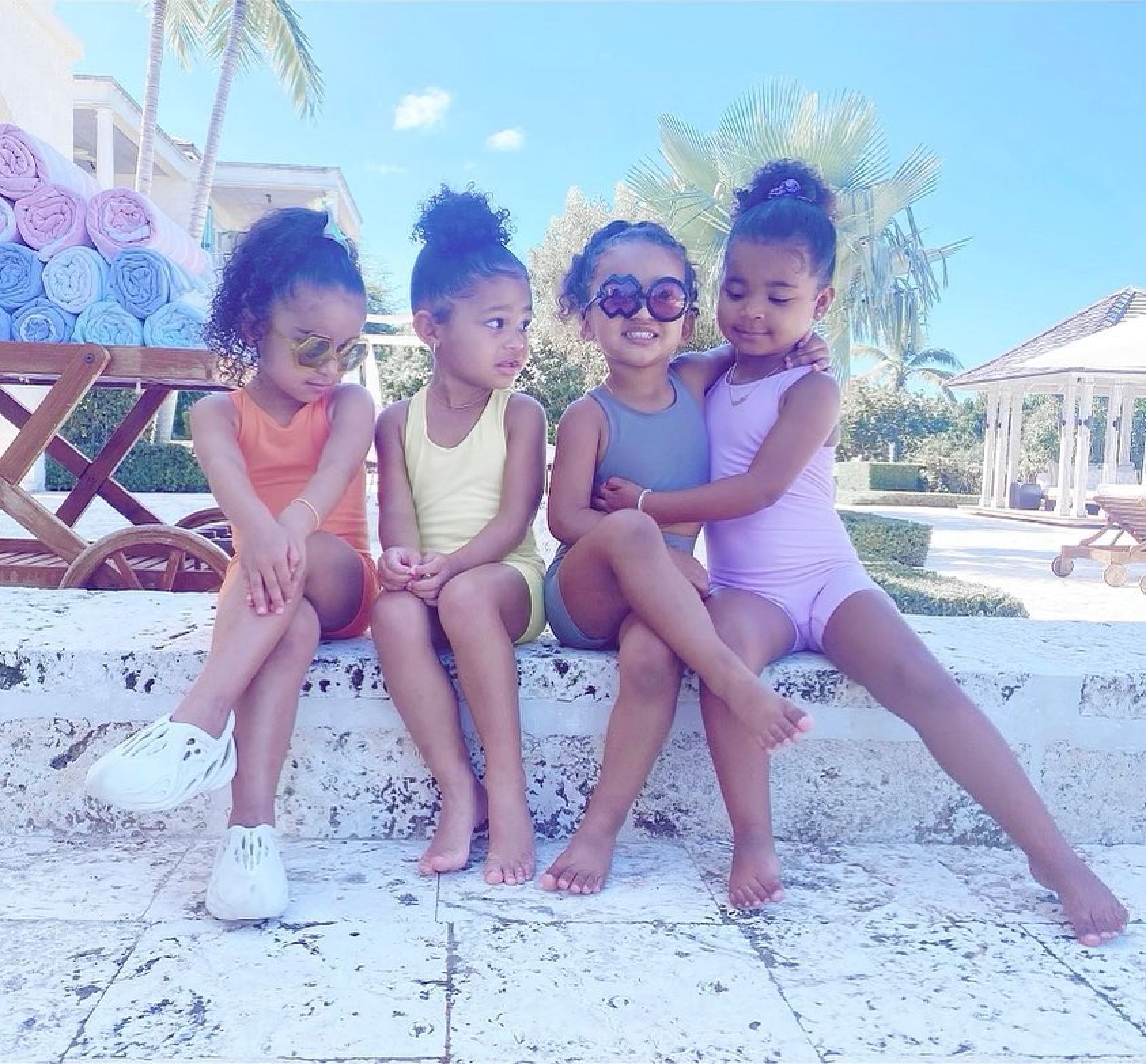 Often gathering to eat, play, and go on holidays together, they are growing up super-close as "best friends for life" – exactly as Kim predicted on her Twitter when the babies began rolling over together for the first time.
6. Zachary and Elijah John, and Gideon and Harper Harris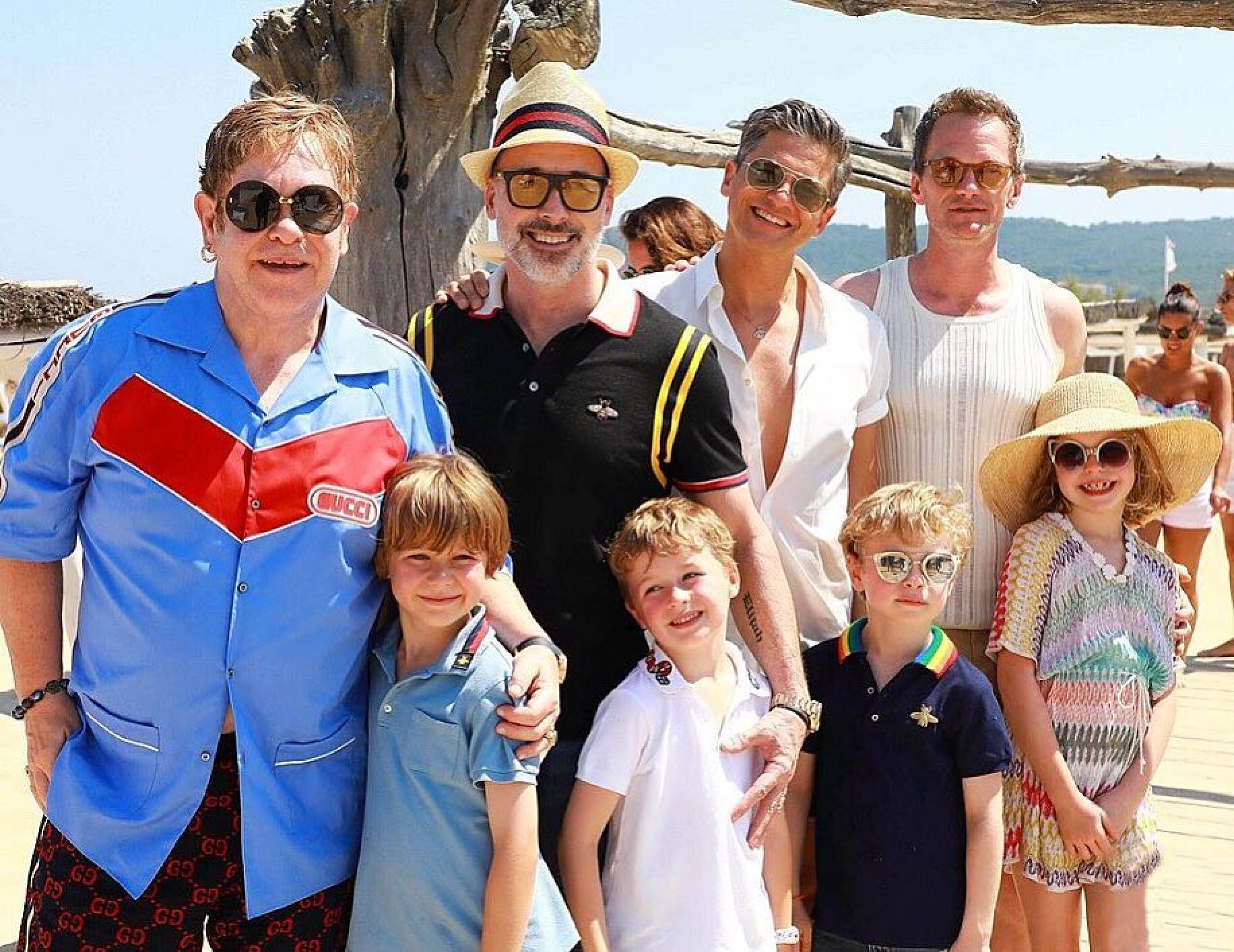 Long-time friends Elton John and How I Met Your Mother star Neil Patrick Harris not only enjoy double dates together, but got to share the joy of becoming parents at the same time via surrogacy back in 2010, per People.
Their kids, Zachary Furnish-John and twins Gideon and Harper Burtka-Harris were quickly introduced, and have joined their dads' group beach holidays to France every year since, according to British tabloids. In 2013, the
Sacrifice singer's second son
, Elijah, was born, adding one more to the merry gang.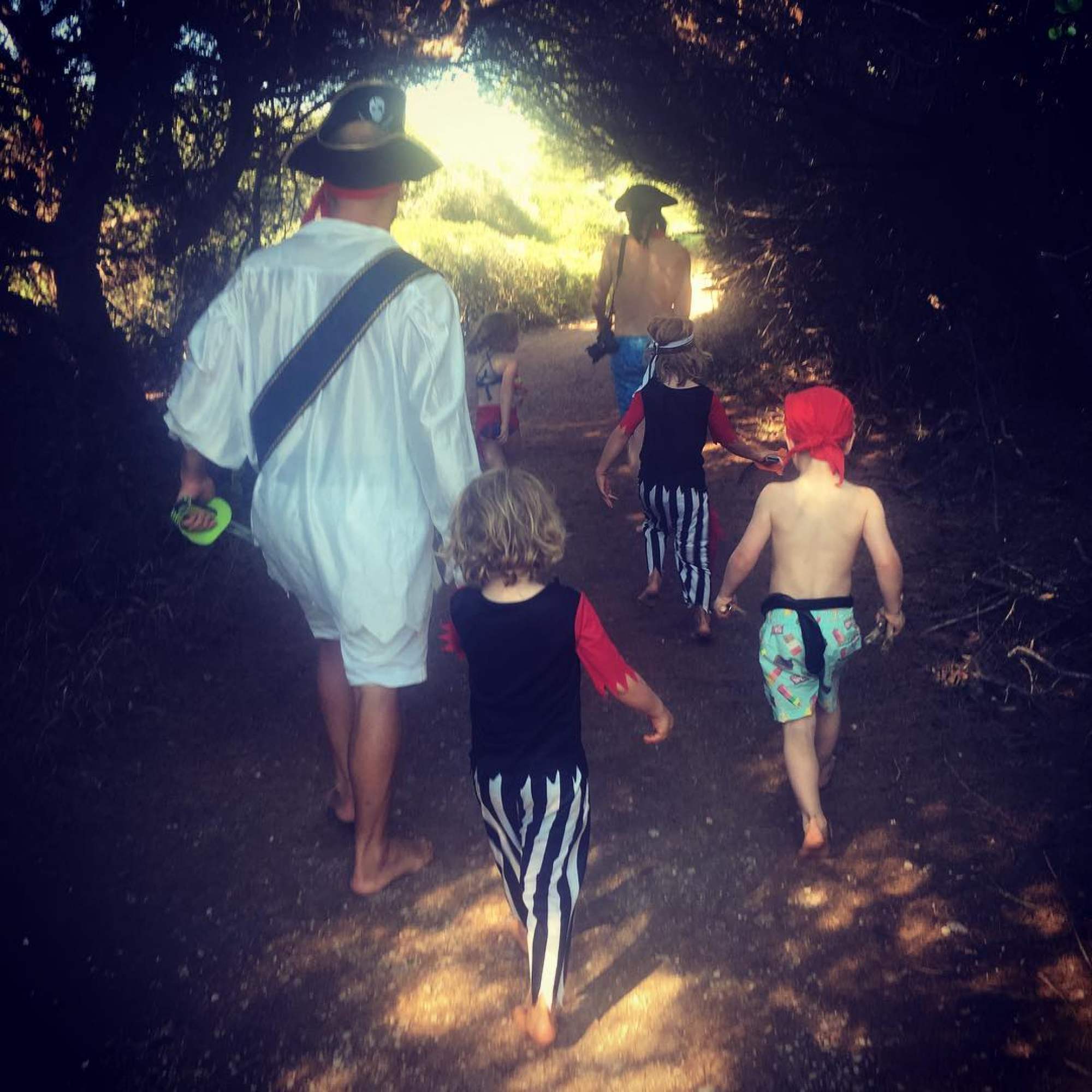 "We are beyond lucky to have such wonderful friends in our lives. We have spent seven summers with these fantastic and generous men. The years get better and better as our kids become closer and closer. Traditions are the best," Harris' husband, David Burtka, wrote in an Instagram post about one of the trips.
7. Tennessee Toth and Rocky Prinze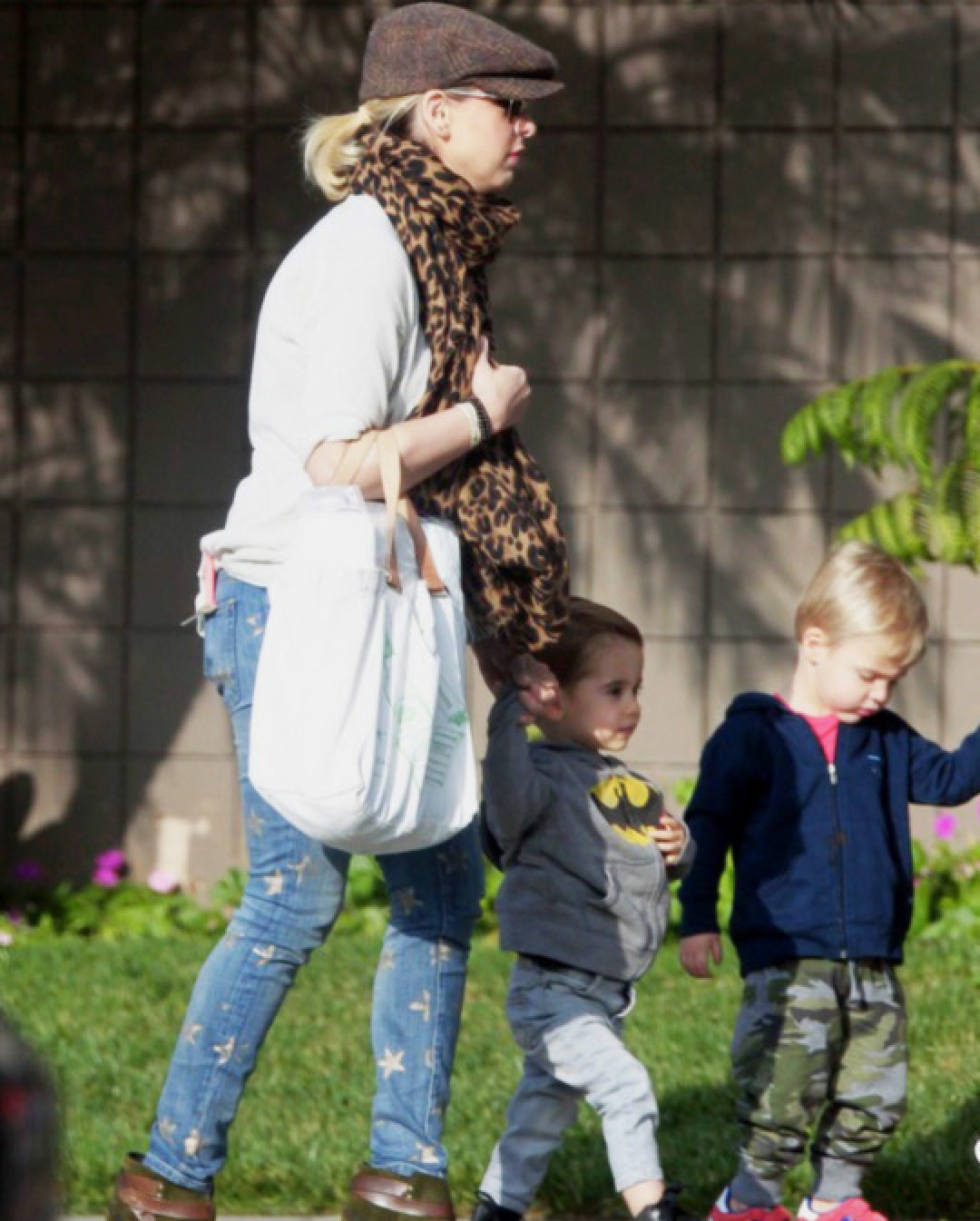 Since starring together in Cruel Intentions in 1999, Reese Witherspoon and Sarah Michelle Gellar have built a solid friendship, and both welcomed sons in September 2012. And just like them, their boys – Tennessee Toth and Rocky Prinze – have also become besties. "Reese's son and my son are best friends," Gellar told Entertainment Tonight, adding that, sometimes, they even carpool together.
8. Malcolm Mulaney and Lyla Golding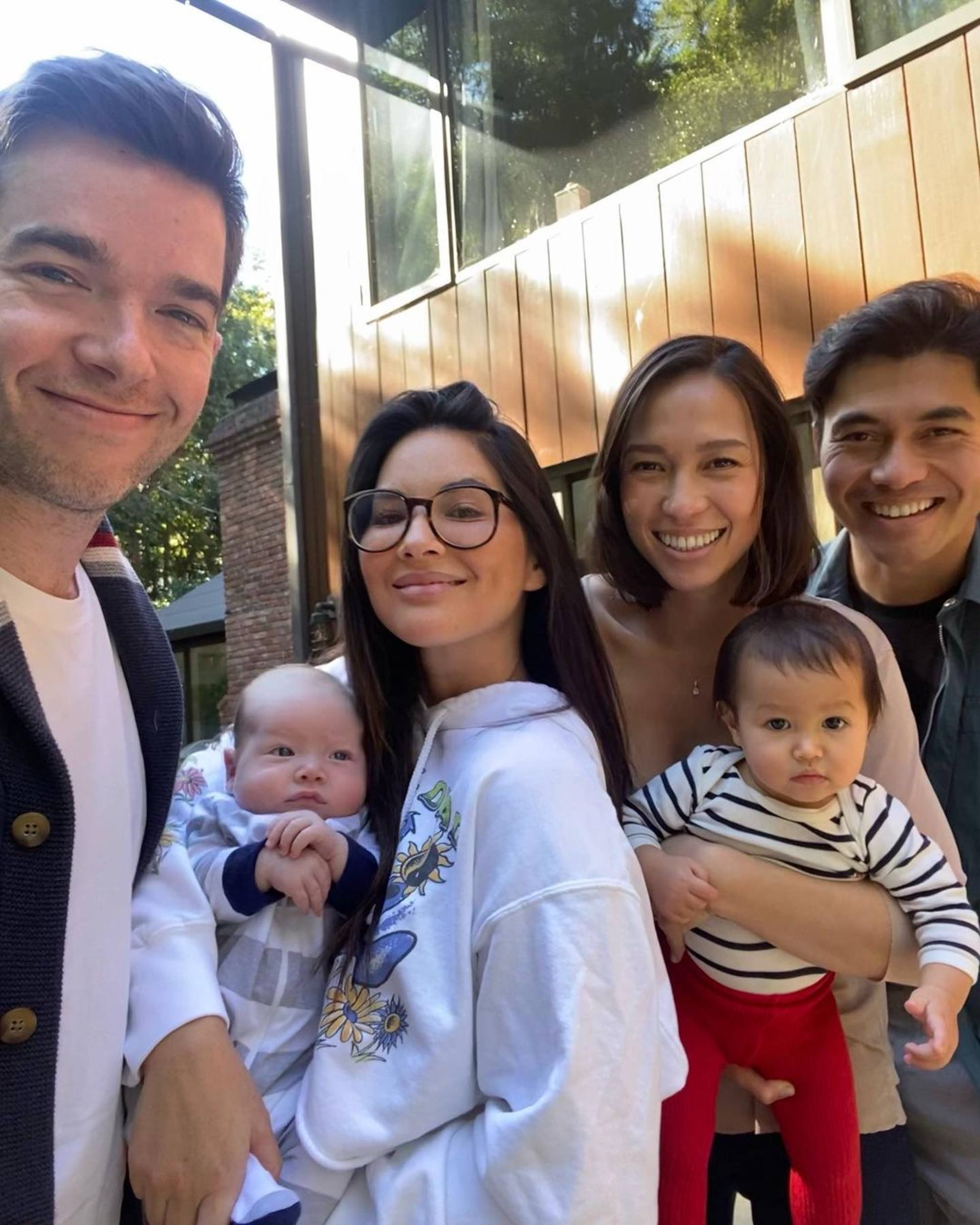 Both embracing their roles as new parents last year,
X-Men: Apocalypse
actress Olivia Munn and
Crazy Rich Asians
star Henry Golding
's families seem to have come closer as they bond over having little ones, according to
People
.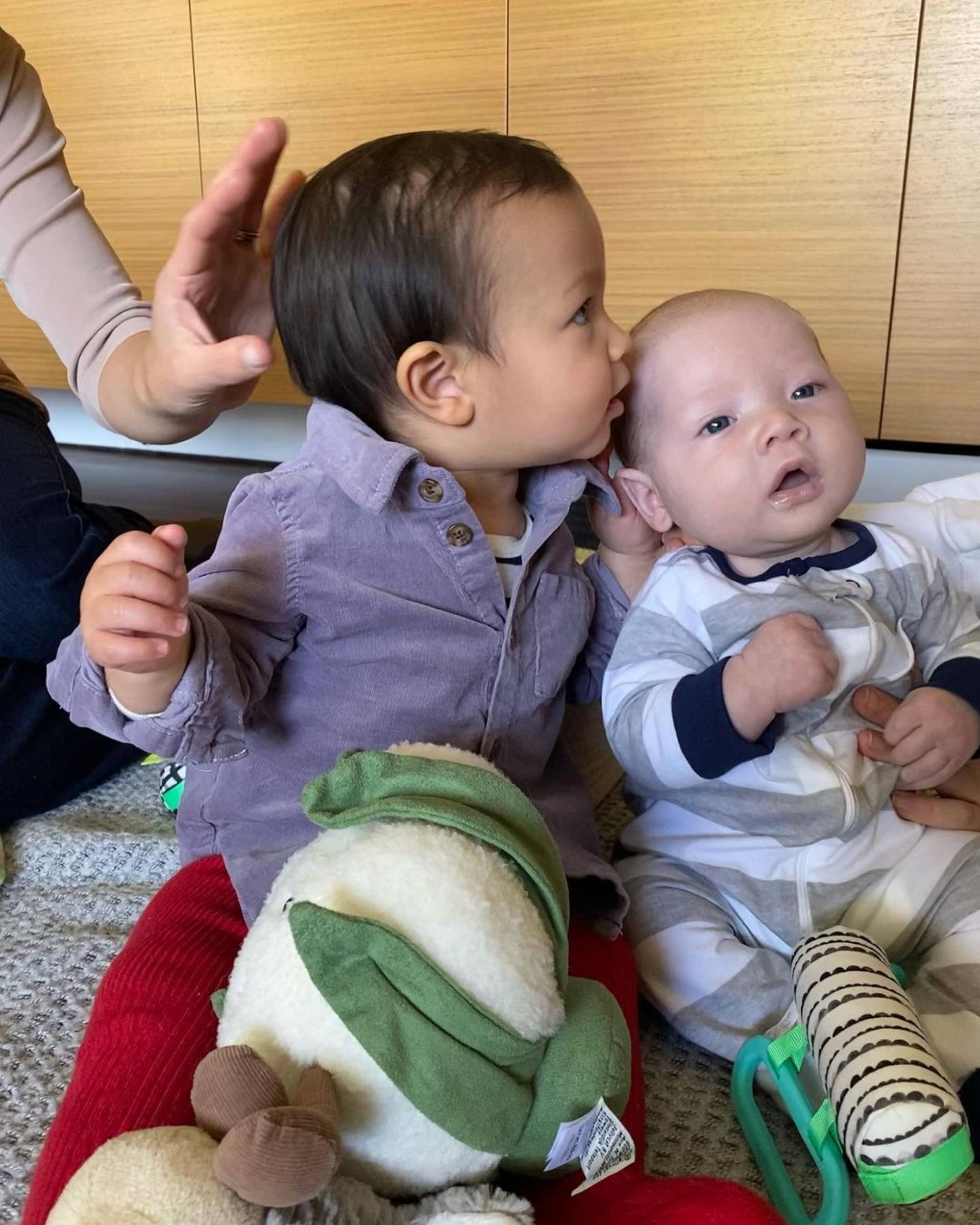 The infants had the first play date earlier this year and quickly got along as Lyla Golding sweetly kissed Malcolm Mulaney on the head in a bid to make friends. Aww.
9. Gene Fischer and Ben Cohen
Both born in 2019, the sons of comedian Amy Schumer and talk-show host Andy Cohen – Gene Fischer and Ben Cohen – reportedly hung out several times before the pandemic came along.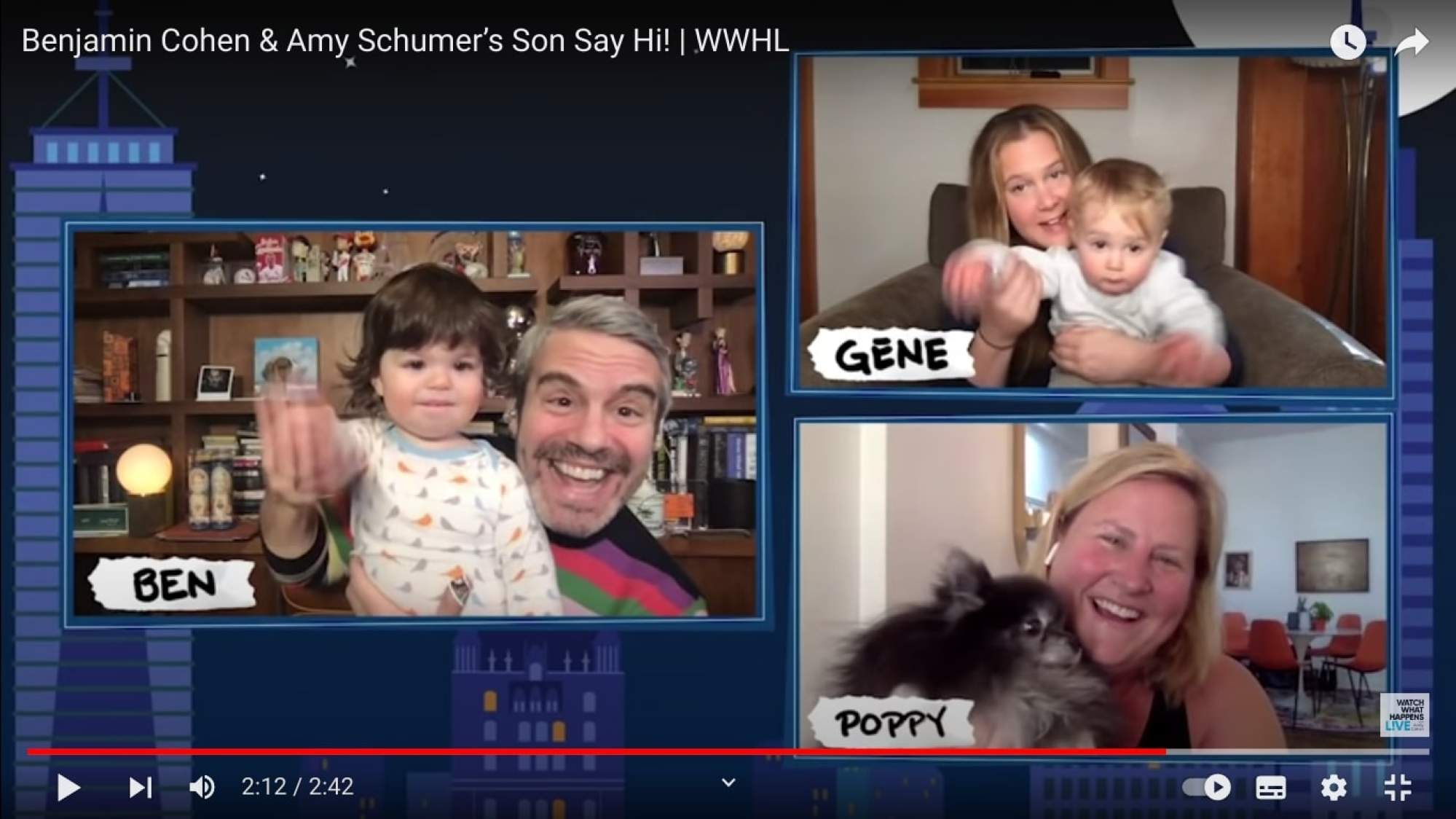 So their celebrity parents even arranged a short virtual play date while the US stars were in quarantine, linking up on screen on Cohen's show Watch What Happens Live with Andy Cohen. "Ben misses Gene," Cohen admitted on the segment, as Amy Schumer concurred, exclaiming, "Yes! They're little friends!"
10. Alexis Olympia Ohanian and Sienna Princess Wilson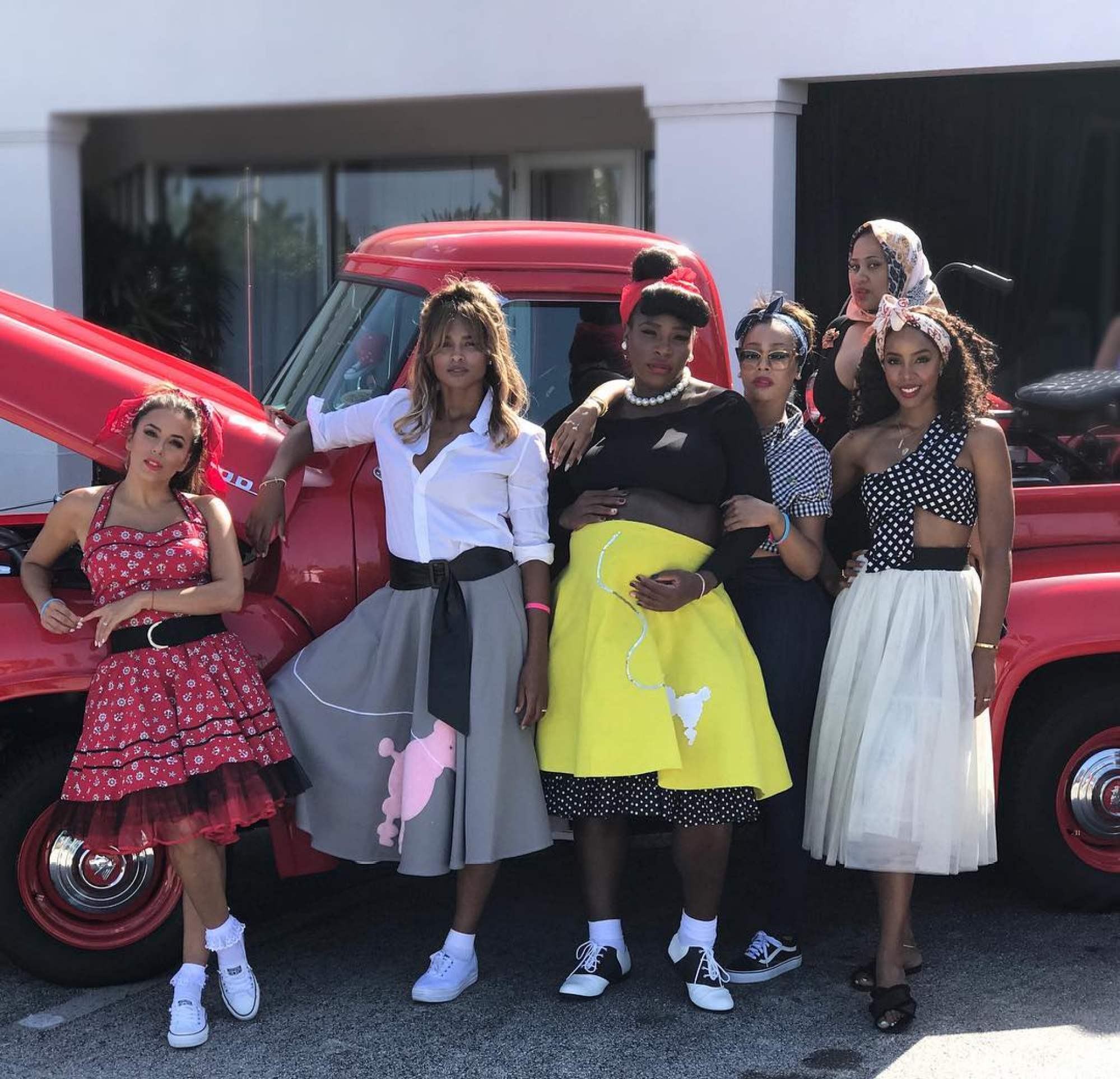 The friendship between
tennis icon Serena Williams
and singer Ciara has been well documented. Not only have the pair being spotted together at events, but also supporting each other during life's big milestones including performances, weddings and baby showers.
They both welcomed their daughters, Sienna Wilson and Alexis "Olympia" Ohanian, in 2017. The little girls started "hanging out" when they were still in their mothers' tummies, but didn't have their first "official" play date until the families found themselves in Cannes at the same time by coincidence in 2019, according to People.

Beyoncé and Gwyneth Paltrow's girls Blue Ivy and Apple Martin went to Disneyland, and Elton John's sons hang with HIMYM's Neil Patrick Harris' kids in Cannes
David and Victoria Beckham's daughter Harper loves babysitting Eva Longoria's son Santi, and Olivia Munn's son and Henry Golding's daughter already get on too