Meet Anna Weyant, the 'millennial Botticelli' making millions: the Canadian-born artist rose to fame on Instagram and was signed by Gagosian – but is she really dating a 77-year-old gallery founder?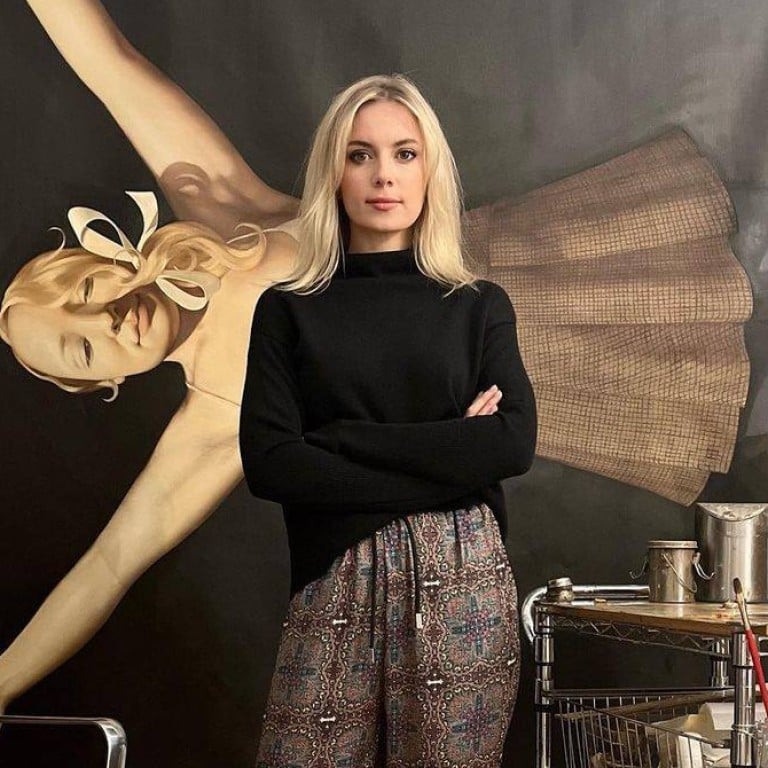 The art world is abuzz with a new name: meet New York-based, Canadian-born artist Anna Weyant, 27, who made headlines with a US$1.6 million sale of her Falling Woman painting. The piece was sold at Sotheby's May auction, at over a million bucks more than its estimated US$150,000 valuation.
Weyant's work, made popular via Instagram, has resulted in her being dubbed a millennial Botticelli by The Wall Street Journal. Known for drawing influences from the 17th century Dutch Golden Age, Weyant expertly blends historical elements with contemporary popular culture.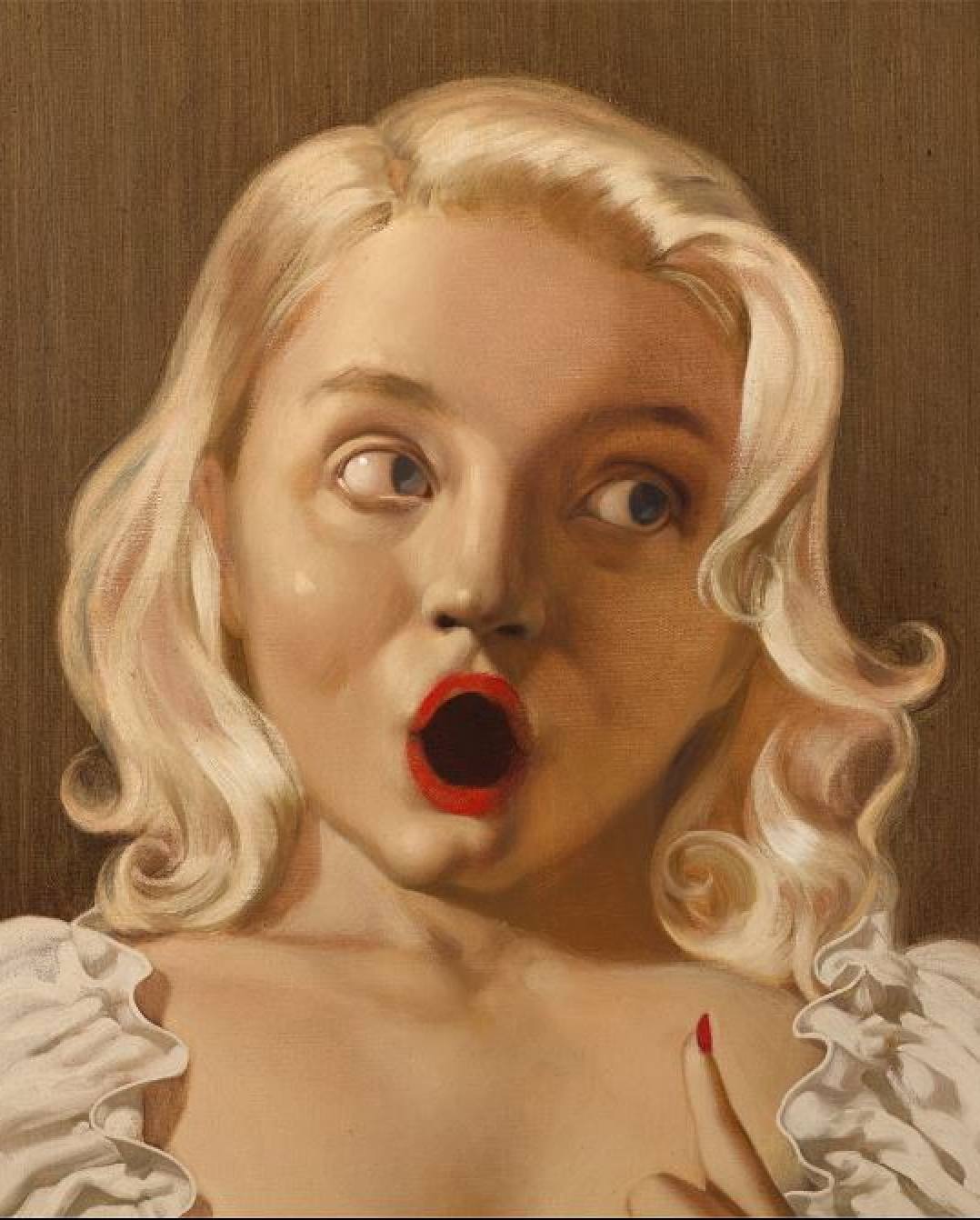 With her works on sale at prestigious auctions by Christie's, Sotheby's and Phillips, Weyant is definitely a rising artist to be on the lookout for. Here's everything you need to know about her …
Her debut in art is quite extraordinary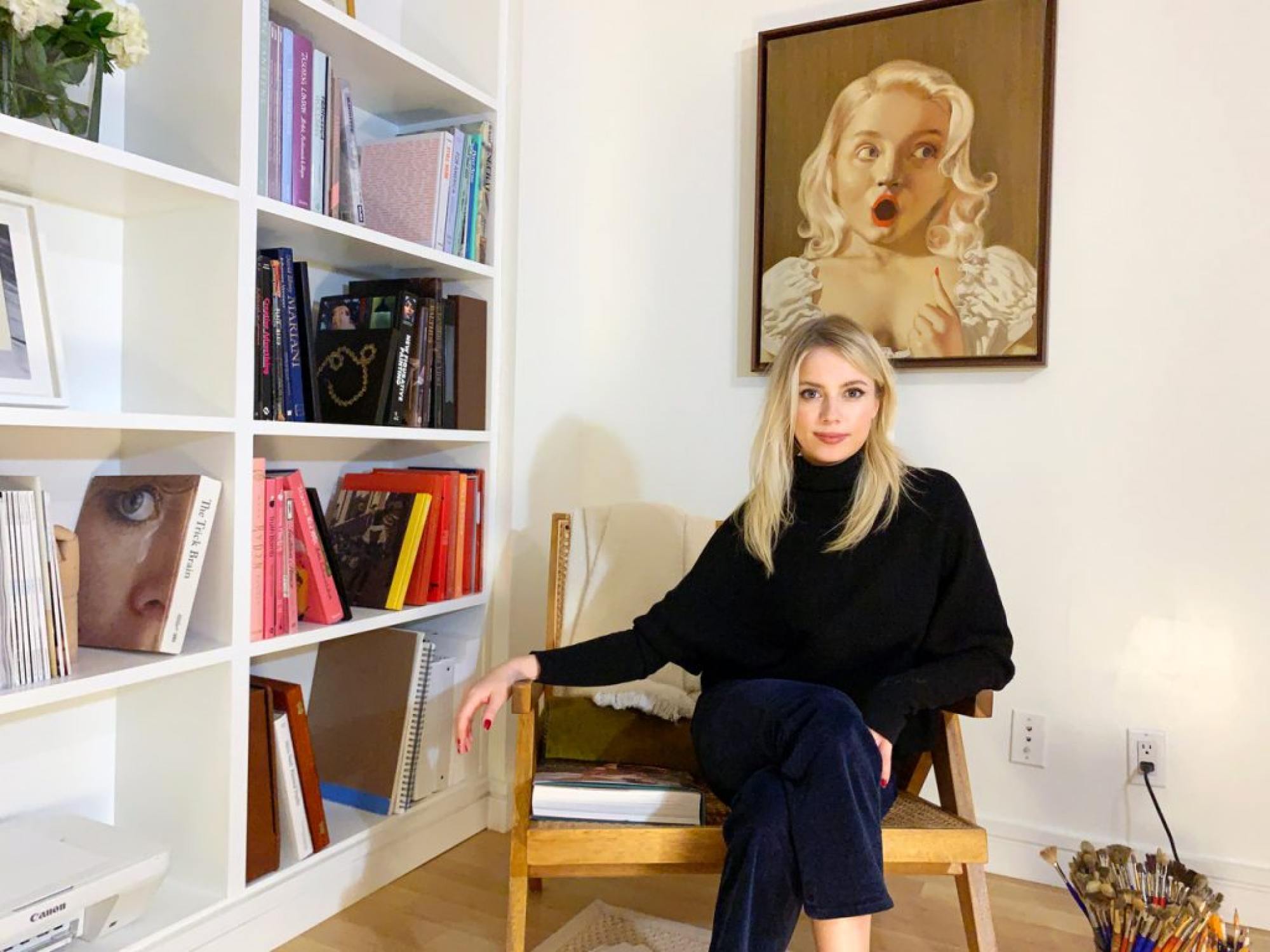 Born in Calgary, Canada, Weyant moved and graduated from Rhode Island School of Design in 2017, because "it was the closest school to the city that accepted her", per The Wall Street Journal.
She said her joining the art programme was simply a gutsy move. She told Juxtapoz Magazine, "I did a pre-college summer programme at the Art Institute of Chicago just for fun. It was just a summer camp, basically, and I saw Valdez and Grant Wood and really loved them. I thought I'd just give it a try. Yeah, it sounds crazy."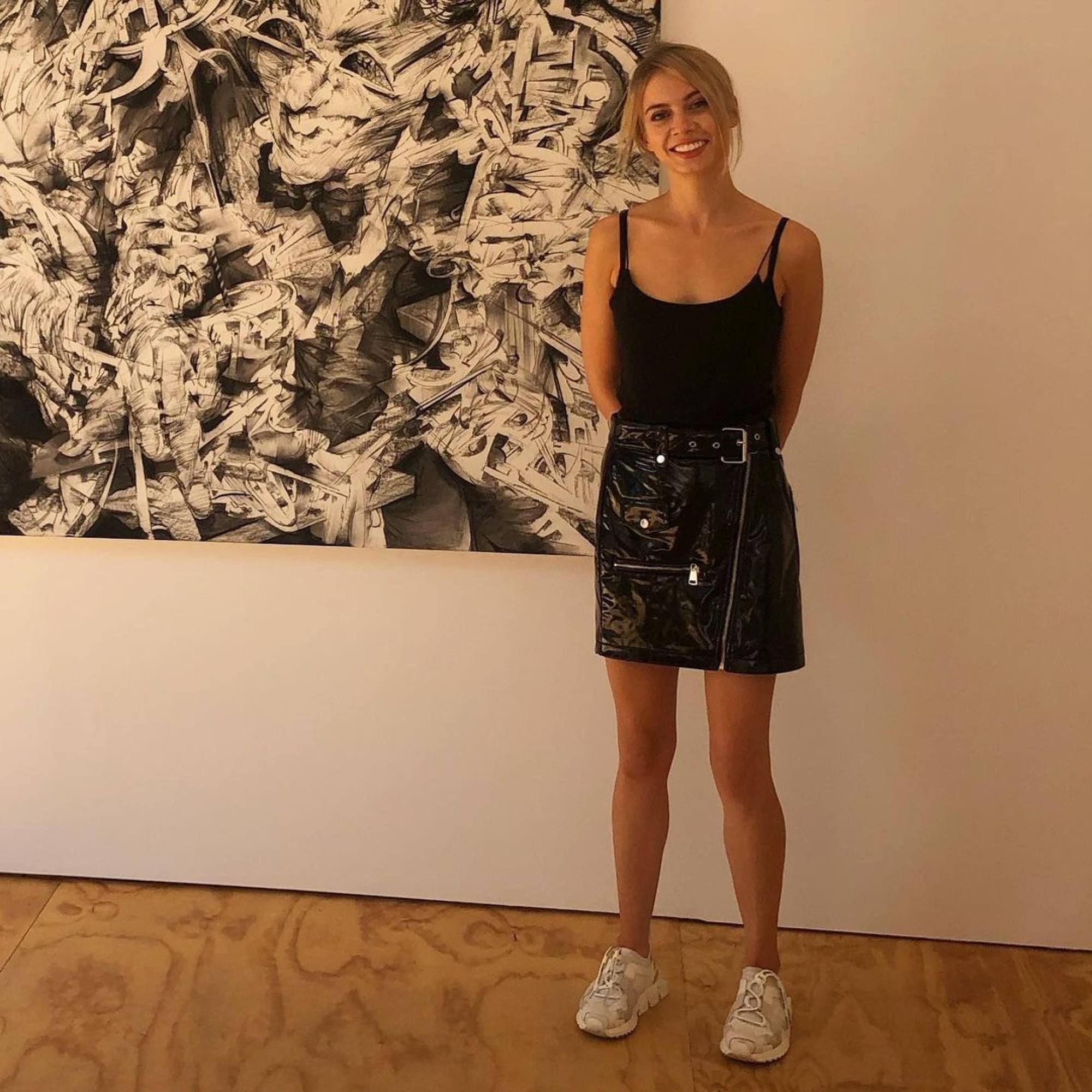 She then relocated to Hangzhou and studied painting at the China Academy of Art before moving back to the Big Apple. She worked as a studio assistant to artist Cynthia Talmadge while pursuing her own practice by using her own experiences in art.
"Being new, confused and homesick in a new country, I was just scared. I remember thinking that if I could transfer my fears to the woman I was painting, at least I had another person in the conversation with me," she told The Wall Street Journal.
She then started posting her works on Instagram and got noticed by New York magazine's art critic Jerry Saltz, who then posted her pieces to his Instagram in 2019 (just two years after she graduated) and helped propel her to the industry's front and centre.
Weyant held her first solo exhibition at the New York gallery 56 Henry titled "Welcome to the Dollhouse" the same year. Her debut pieces each sold for between US$2,000-US$12,000, reported Smithsonian Magazine.
She paints women and highlights adolescence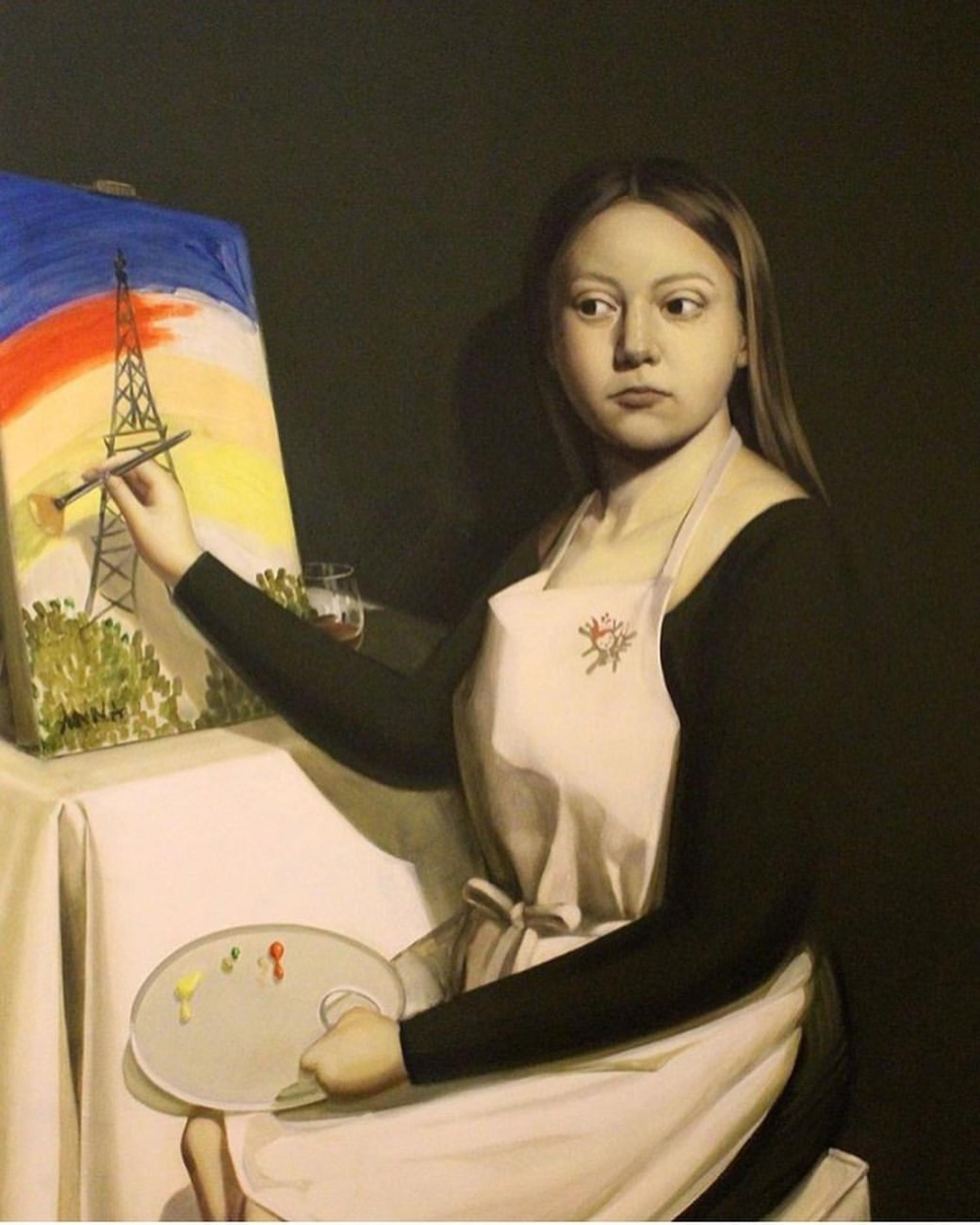 Weyant often paints women in muted sepia tones in a style that has been described as surrealist. She takes inspiration from Dutch painters like Frans Hals and Judith Leyster as well as more contemporary artists like Jennifer Packer and Ellen Berkenblit, according to her Gagosian artist profile page. The young artist also often depicts still-life objects like fruit and flowers.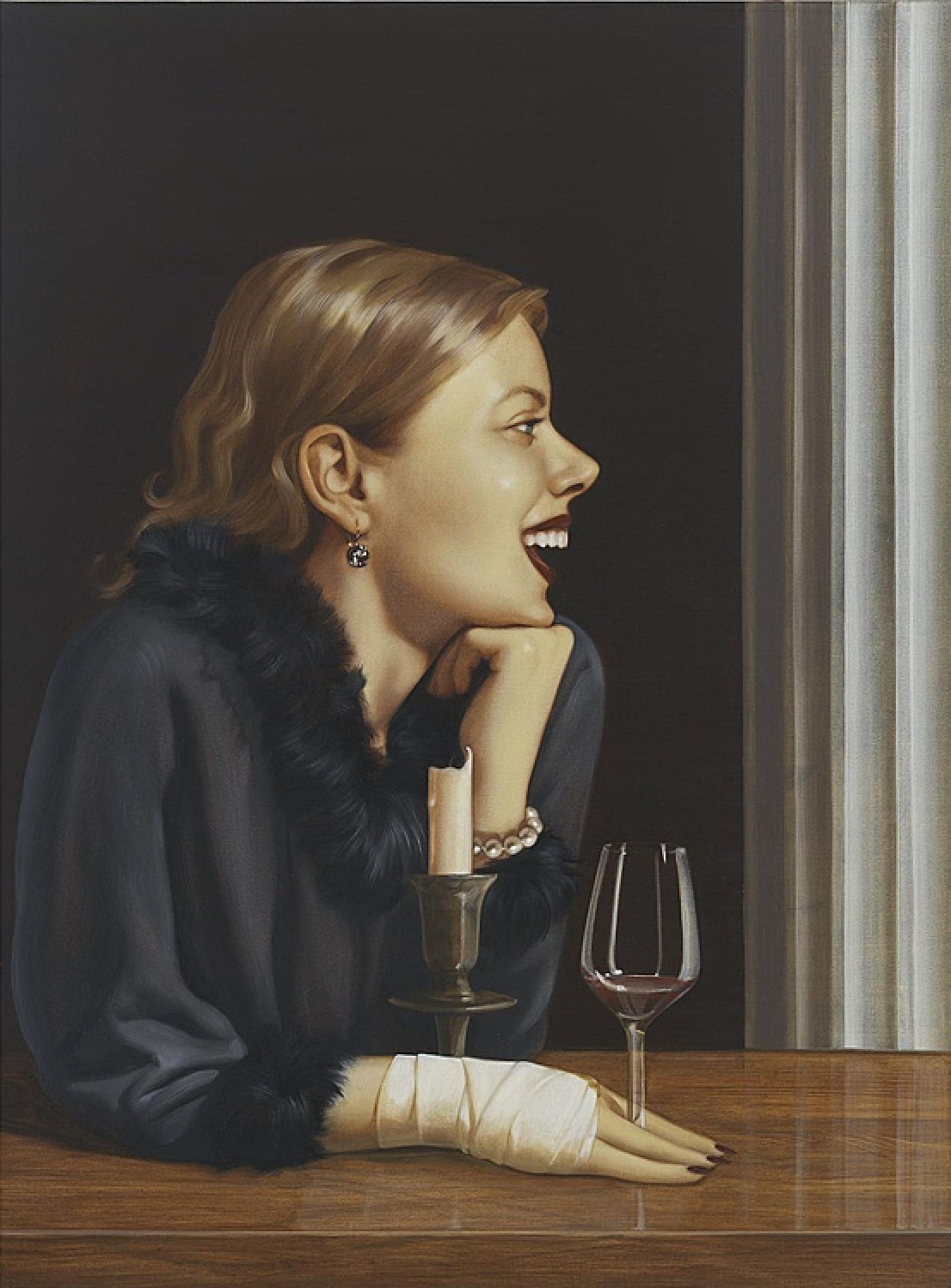 When asked about how she prepares for her work, Weyant said that she uses photographs and sketches. "It'll usually start with just an idea, something in my head. I will sketch it out in my head, and then sketch it out a few different ways on paper, and then I'll either set it up to photograph, or set it up to paint as a still life," she told Juxtapoz Magazine.
She was asked whether converting her work into sculptures could be a possibility in the future, but replied that, based on her experience with it so far, it's been "hopeless".
Some critics worry about her sudden rise to fame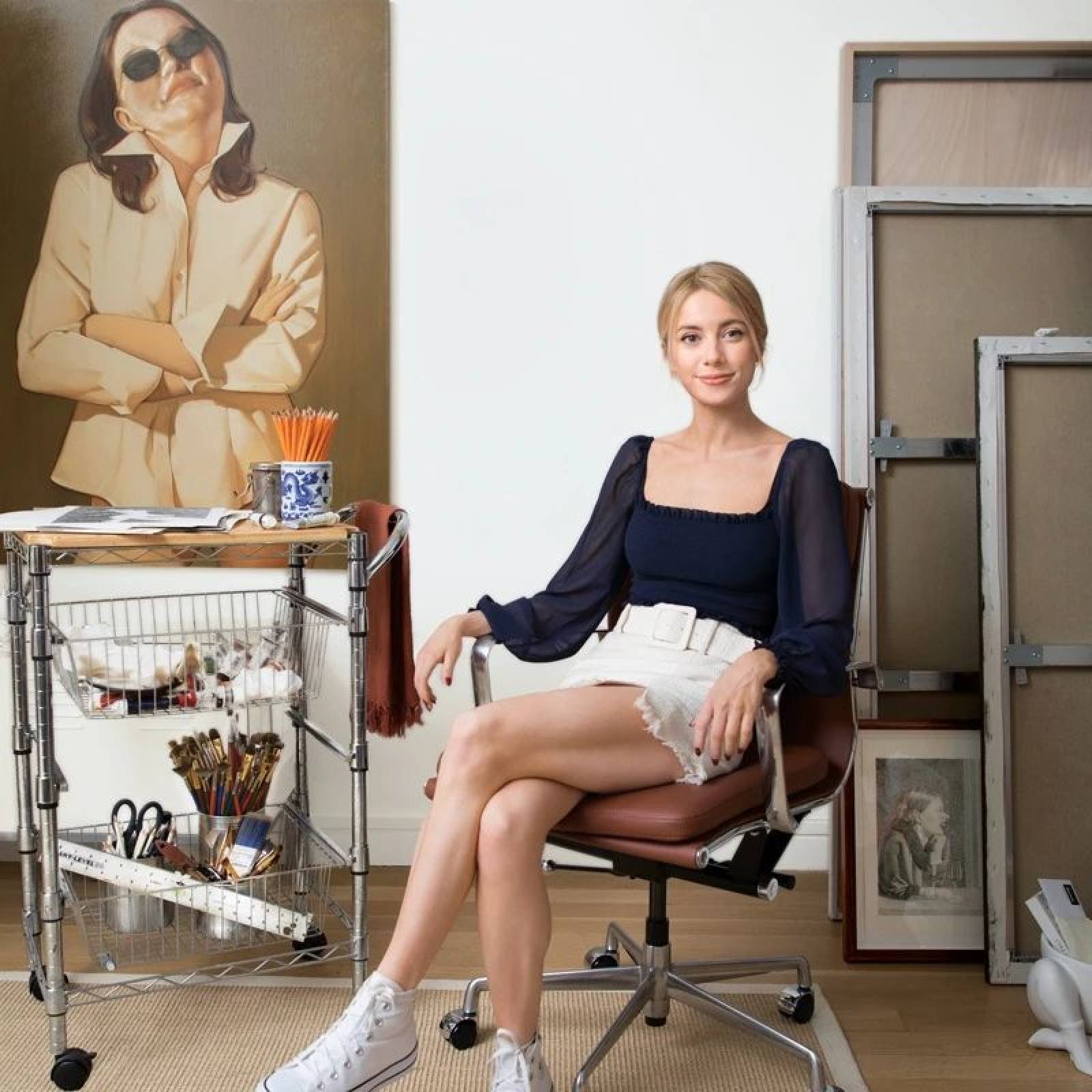 Much of Weyant's popularity is thanks to her network of valuable connections. Her friend and employer, artist Talmadge, helped promote Weyant's work on her account. She also introduced Weyant to art dealer and curator Ellie Rines of 56 Henry, who got her first exhibition going, per The Indian Express.
In 2020, her work appeared in an issue of New American Painters, juried by critic Saltz, and a year after she was represented by Blum & Poe gallery in Los Angeles where her works were reportedly being sold for nearly US$50,000 each, reported the same publication.
However, some art critics, like her champion Saltz, worry about her meteoric rise to fame. "The art world loves to devour its young," Saltz told The Wall Street Journal. "It can be difficult to paint with another voice in your head whispering numbers and prices, but maybe she can."
She's already made millions before turning 30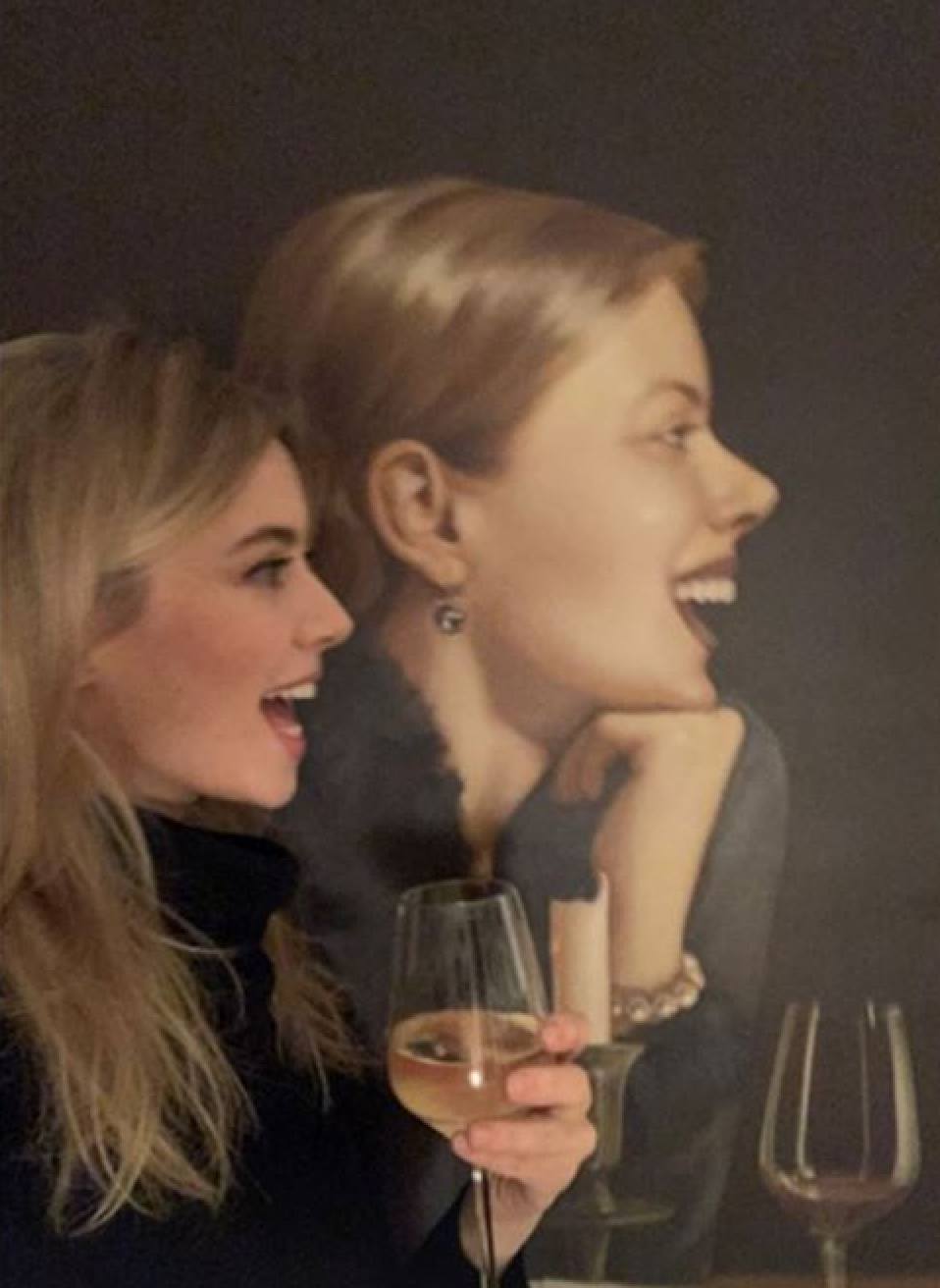 Before Falling Woman sold for a jaw-dropping US$1.6 million, Weyant had already been cashing in some handsome pay cheques.
In 2022 so far, she's already made over US$2 million: her 2020 painting Summertime made US$1.5 million at Christie's and Phillips auctioned her Buffet II for US$730,000, reported The Indian Express.
In 2021, Weyant's Untitled drawing of long bare legs was sold for US$28,000, nearly four times its estimated price, and her Chest painting collected US$530,000 at Phillips Hong Kong, per The Wall Street Journal. The same publication reported that there's a huge demand for Miss Weyant's artwork and her waiting list is at 200 names long.
Is she dating 77-year-old art millionaire, Larry Gagosian?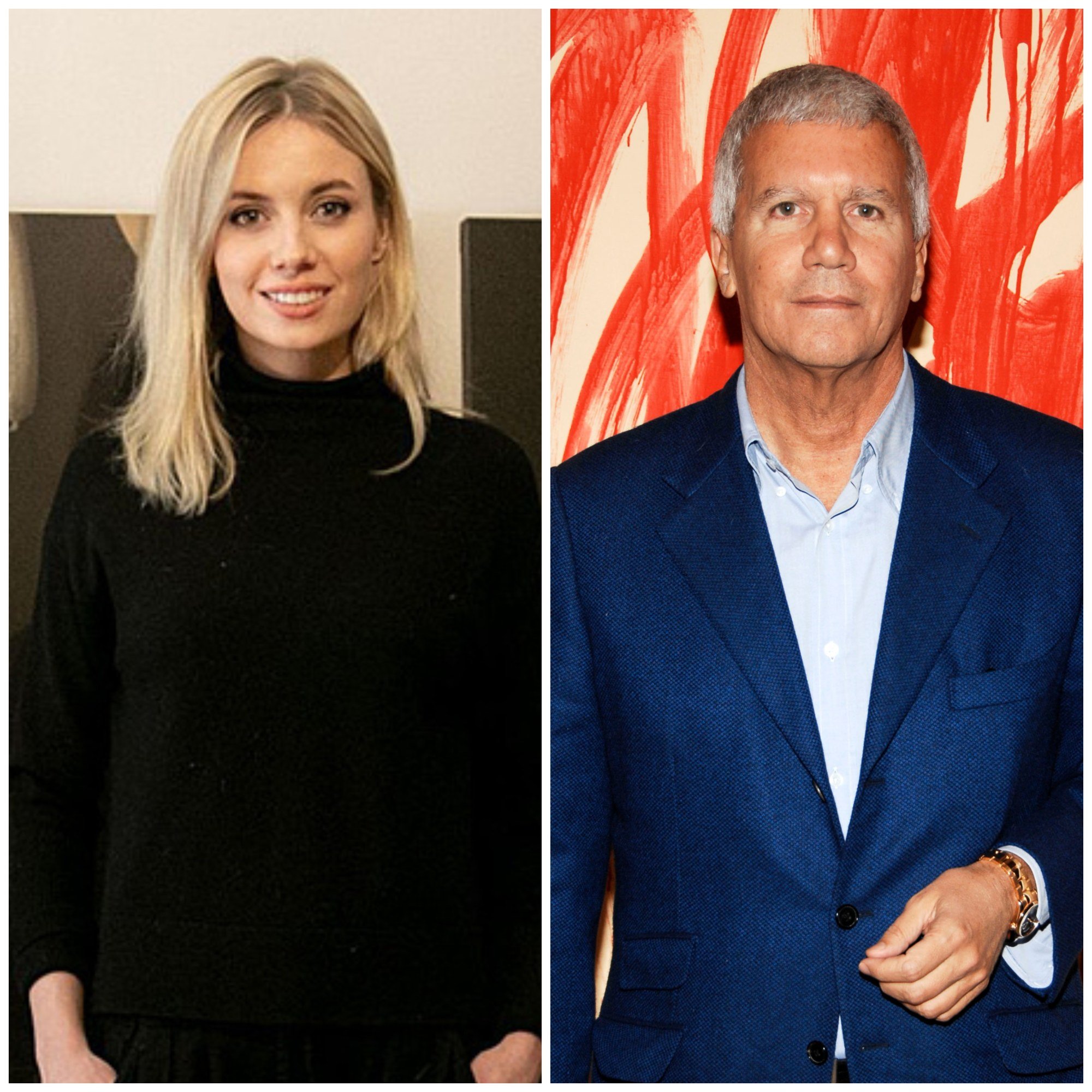 Despite her evident talent, Weyant has also become the subject of gossip recently: it's been rumoured that she's dating her current dealer and the founder of a global art empire, Larry Gagosian. He's valued at US$600 million, per Celebrity Net Worth.
The 27-year-old joined the prestigious art gallery Gagosian back in May and became its youngest artist. She's on the same roster as figures like Currin, Theaster Gates, Michael Heizer, Nam June Paik, Nathaniel Mary Quinn, Jenny Saville and Jordan Wolfson.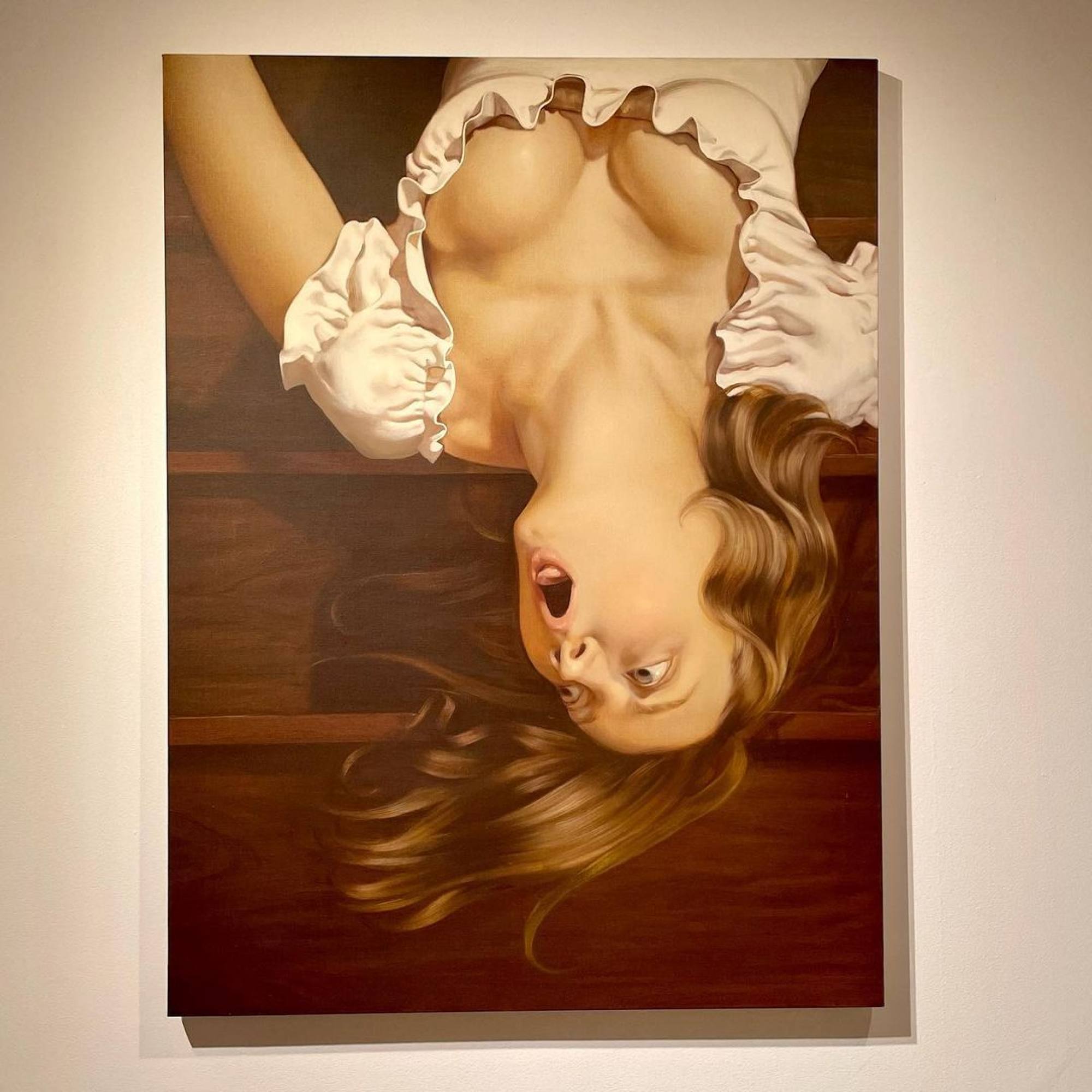 According to ArtNews, her jump to Gagosian is unusual for any young artist as most will start at smaller galleries before making the transition to the blue-chip mega.
According to the gallery, Weyant will have her solo exhibition in New York this autumn. "Weyant's precisely rendered paintings depict figures embroiled in tragicomic narratives, and still-life compositions in which everyday objects adopt an uncanny, portentous air," the exhibition description outlines.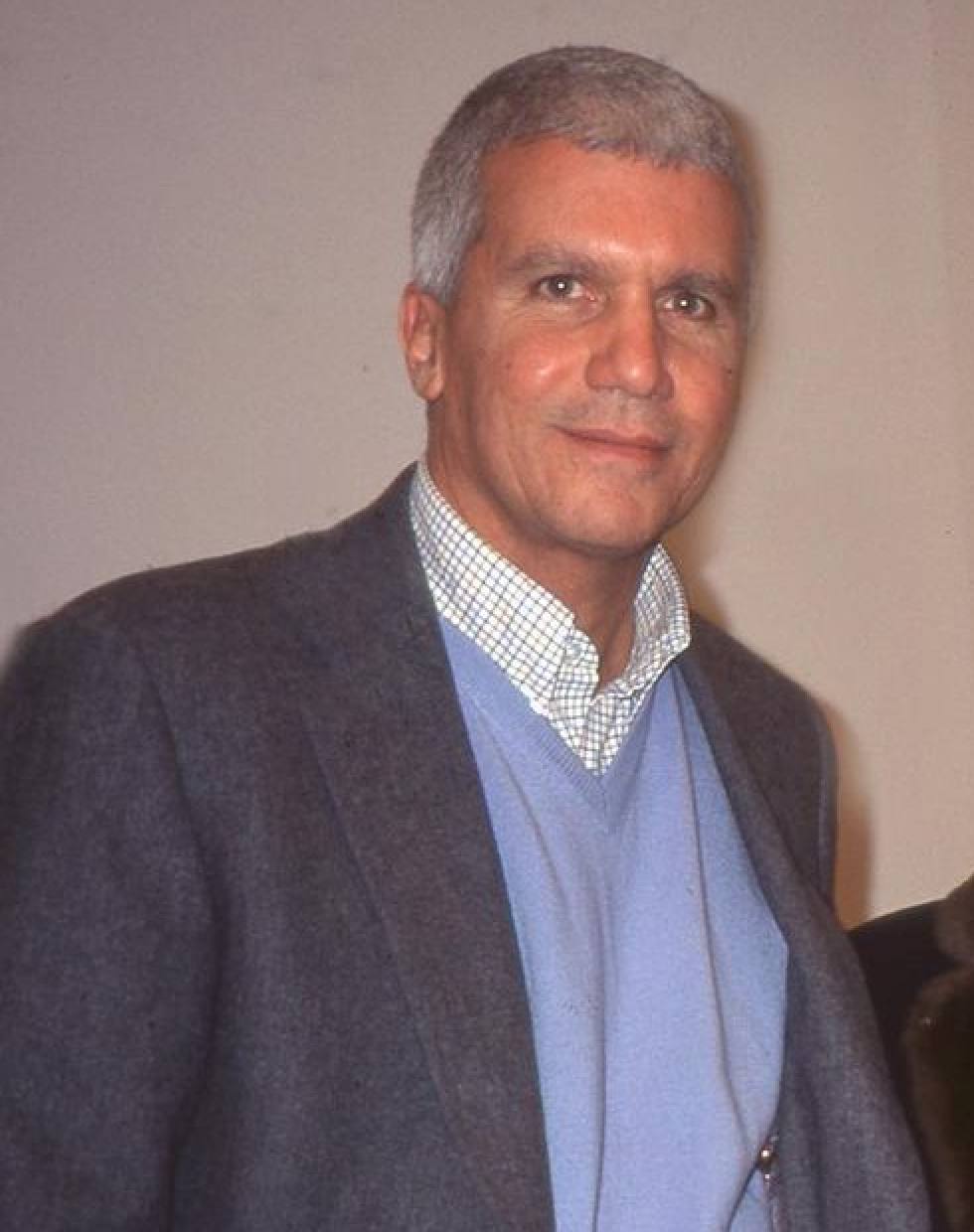 Larry Gagosian, 77, has never been married and has worked with some of the world's best – but he has also mentioned he would never date artists he works with. The multimillionaire debunked the relationship rumours and said, "I'm just trying to protect her from the big bad wolves," according to The Wall Street Journal.

The New York-based artist made a lucrative sale of her painting Falling Woman for US$1.6 million at a Sotheby's auction – her works also sold through Christie's and Phillips
She made history as Gagosian's youngest artist, joining veterans like Currin, Theaster Gates and Michael Heizer, but there are rumours she's dating the founder