12 male celebrities with bromances on and off screen: from Dwayne Johnson and Kevin Hart, and Leonardo DiCaprio and Tobey Maguire, to Ben Affleck and Matt Damon who are childhood buds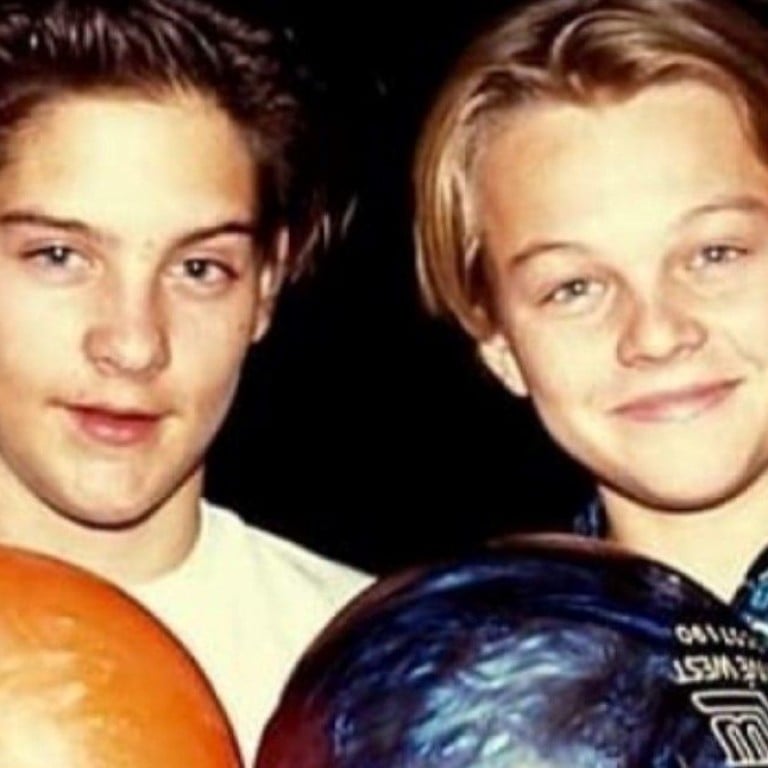 When you're working in the world of showbiz, it's expected to work long hours and overtime, spending weeks on end with the same crew. So it's not too surprising to hear that many actors and actresses often make lifelong friendships with those they meet on set. What's even more exciting though is when stars' off-screen friendships are just as tight-knit as they are on-screen.
So, which male celebrity bromances translated into IRL too?
1. Steve Martin and Martin Short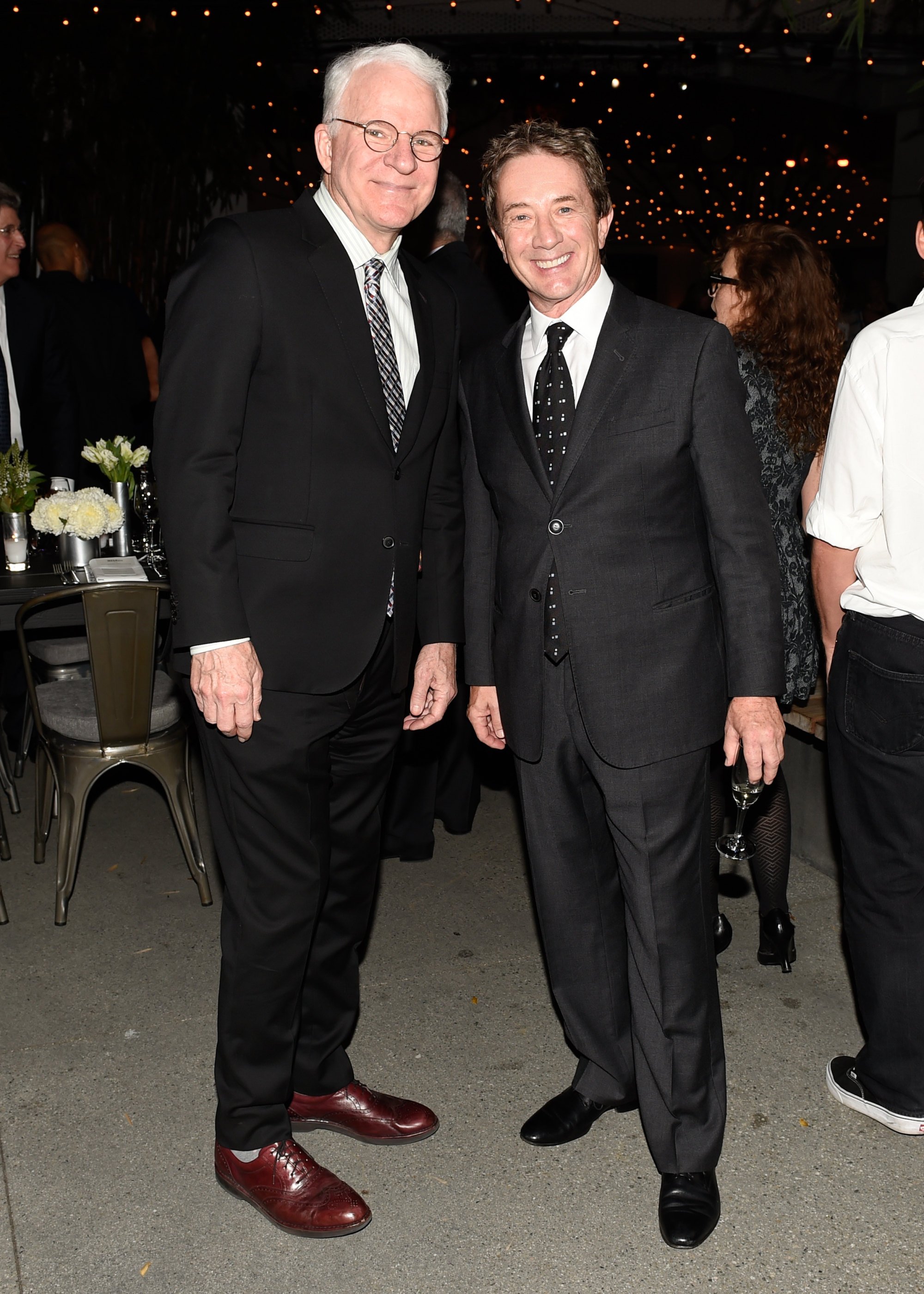 Short and Martin are one of the greatest comedy duos – and they're also great pals. The actors played friends in their 1986 film, Three Amigos, alongside Chevy Chase, and they've been friends in real life ever since.
In addition to working on other films together, they co-headlined a comedy tour, The Funniest Show in Town at the Moment, in 2020.
"What Steve and I still share at this stage of our lives is this unbelievable satisfaction when you do a good show," Short told InStyle. "We have fun. We have dinner and drink wine after, and laugh. It's a great hang."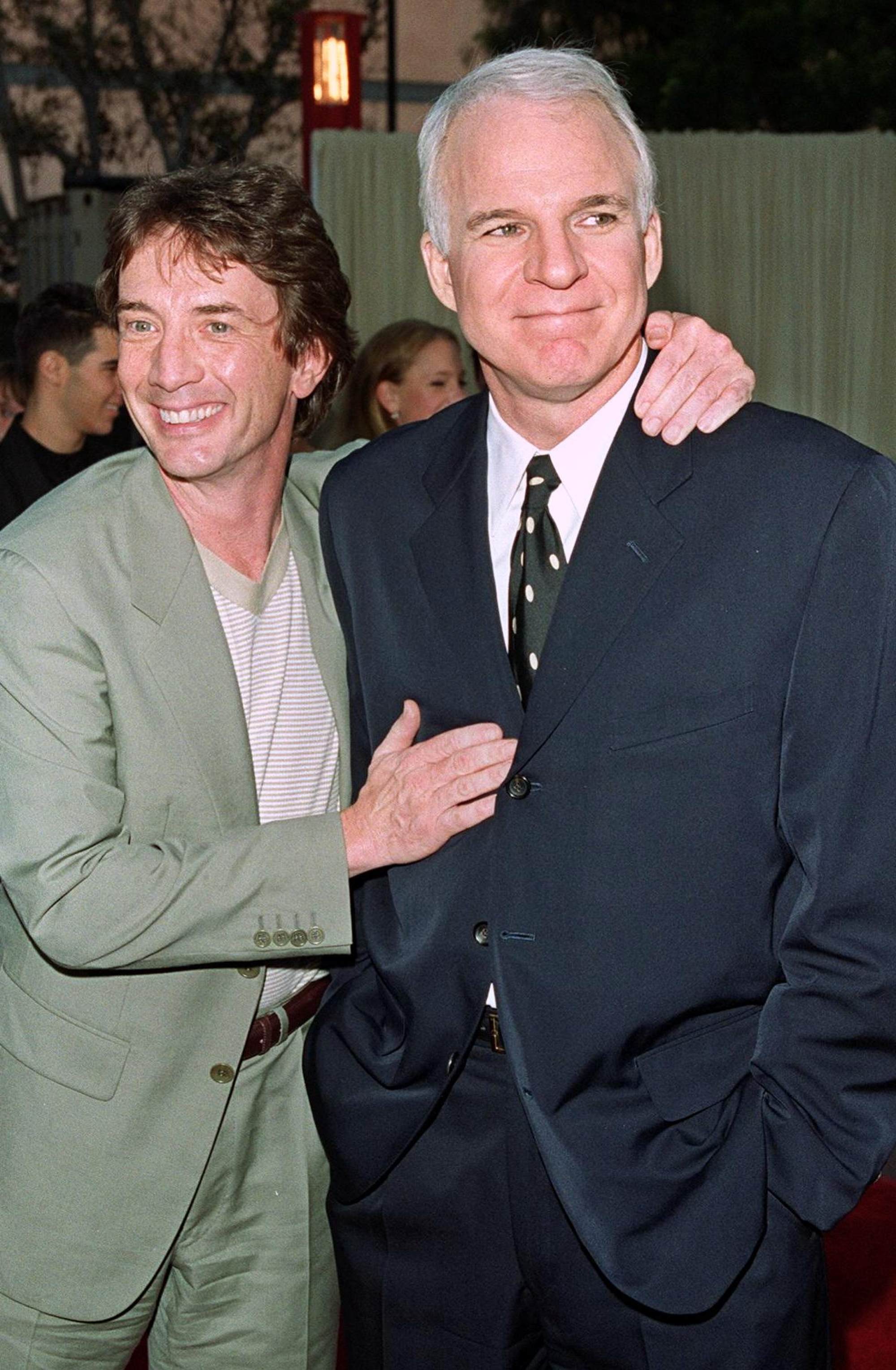 They reunited on-screen again in a Hulu mystery-comedy sitcom
Only Murders in the Building
, in which they play neighbours, would-be detectives and bickering friends. Selena Gomez
also stars in the show
and its second season was released in June.
Actor Julian Cihi, who played murder victim Tim Kono in the first season, previously said that the pair were extremely close on set. "Steve and Marty would be playing card games or board games during our breaks while everyone else was on their phones or taking a nap," he said.
2. Leonardo DiCaprio and Tobey Maguire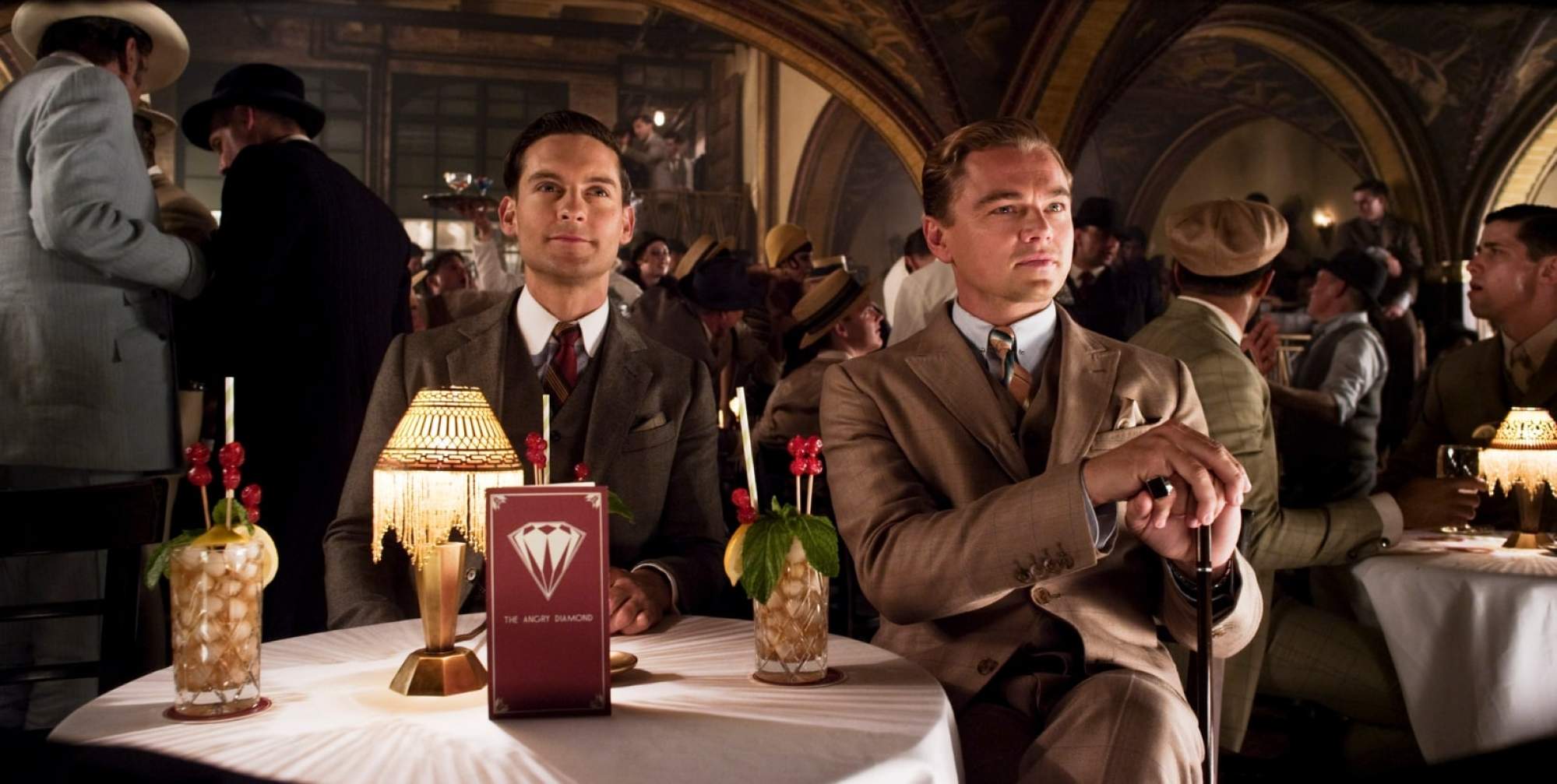 Before they were old sports in 2013's
The Great Gatsby
, DiCaprio and Maguire actually met and
became friends after both auditioning
for a TV show in 1990. As Maguire was slightly more established as a child star, DiCaprio was the one who made the first move.
"When I want someone to be my friend, I just make them my friend," DiCaprio told Esquire in 2013.
DiCaprio and Maguire both went out for the lead role, Toby Wolff, in 1993's
This Boy's Life
,
with DiCaprio getting cast
. Maguire was subsequently cast as Wolff's friend Chuck Bolger. The friends would continue to compete for roles throughout their careers.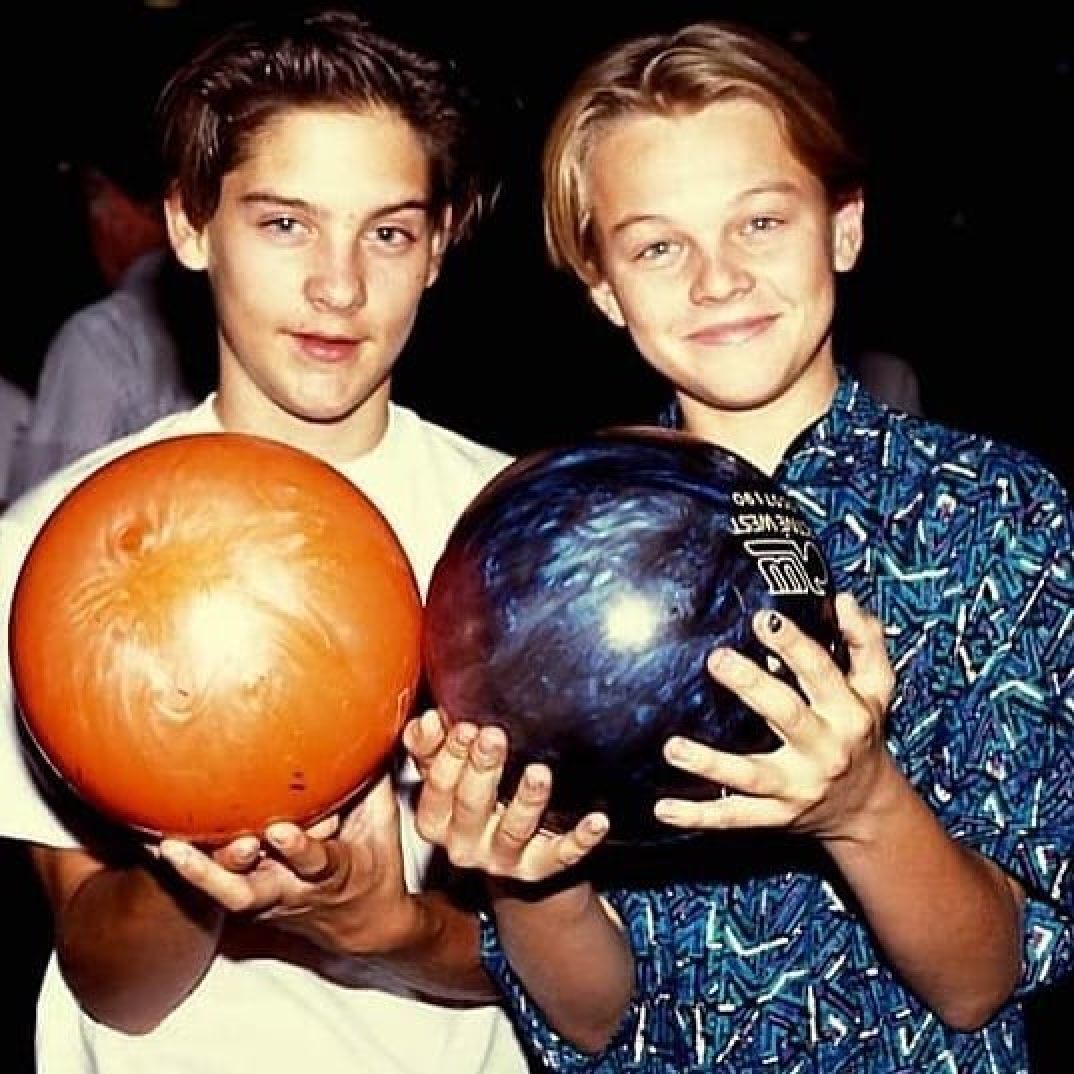 "We've had endless conversations about certain projects and argued with one another and supported one another along the way," DiCaprio said in 2013. "Leo and I have a lot of trust and respect for each other," Maguire also told People that year.
Since playing on-screen besties in The Great Gatsby, the real-life friends have been seen out eating, holidaying, and attending basketball games together.
3. Matt Damon and Ben Affleck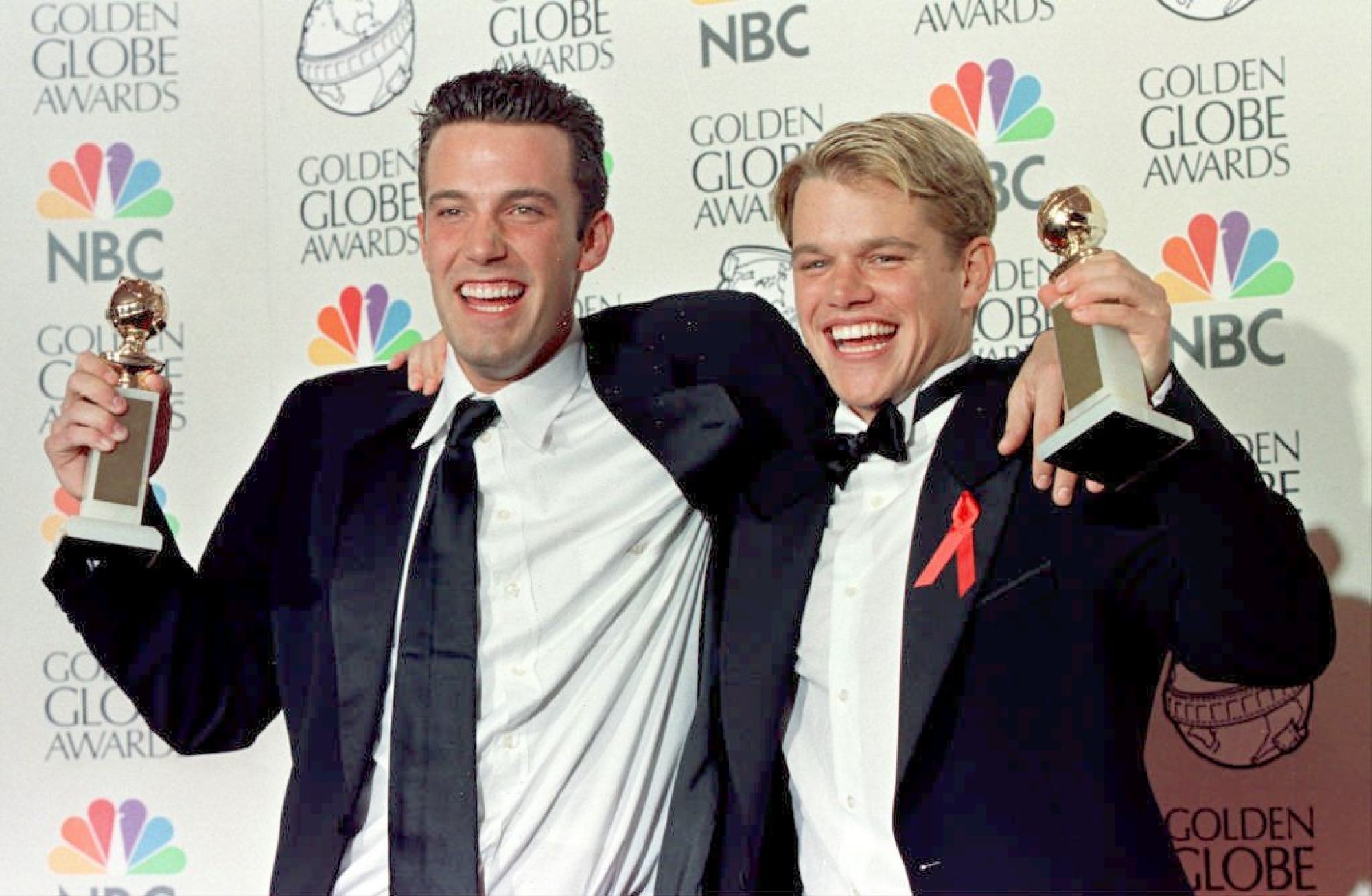 Matt Damon and Ben Affleck are childhood friends, famously played friends in Good Will Hunting, and continue to support each other today.
The pair wrote and starred in Good Will Hunting, which earned them Oscars for their screenplay. This win propelled them to A-list status, and began a long working relationship that's endured to today.
They have continuously supported, defended and commended each other. In 2019, Damon said of his best friend, "I certainly wouldn't be here were it not for him."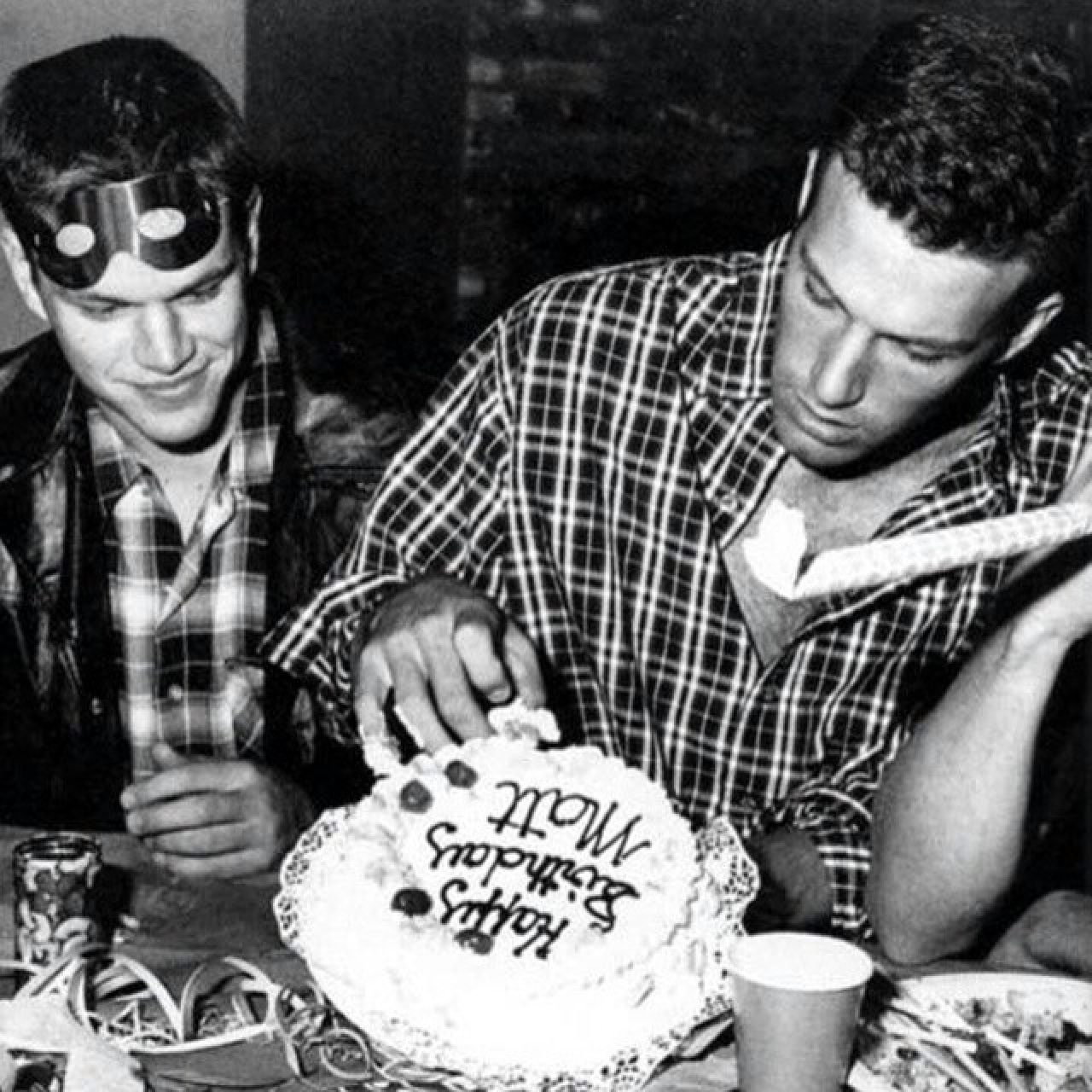 Aside from privately enjoying each other's company and attending events together, they reunited on screen in 2021 for The Last Duel, and in January 2022, Damon interviewed Affleck for Entertainment Weekly.
At the end of their interview, Affleck told his friend, "This friendship has been essential and defining and so important to me in my life," adding, "Your support was so profoundly meaningful to me that I don't think I would've been able to be successful without it."
They'll reunite once more for a movie about the rise of Nike, which is currently filming.
4. Brad Pitt and George Clooney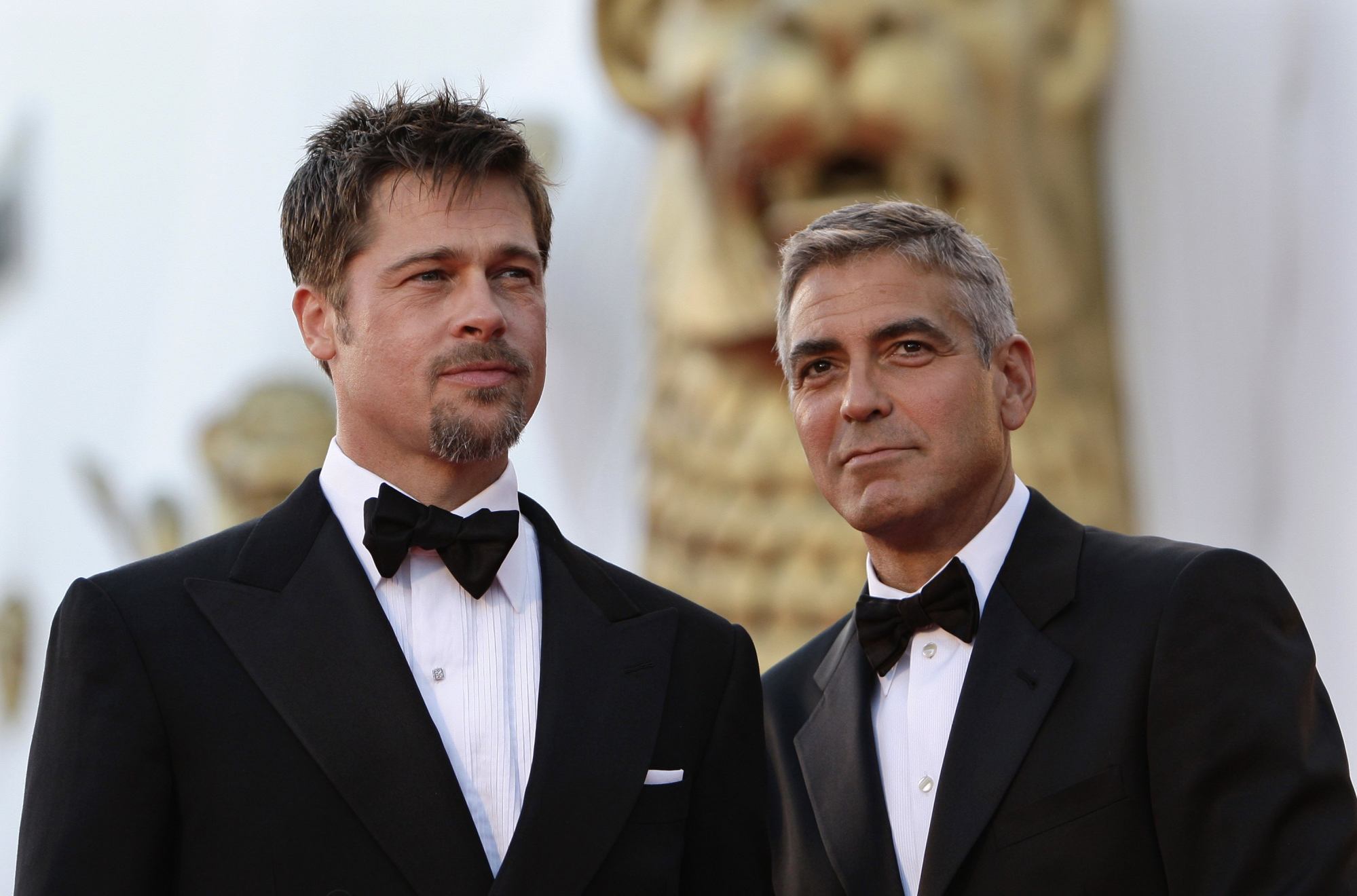 Clooney and Pitt famously play dashing ride-or-die thieves in the Ocean's Eleven trilogy. Since working together in the early 2000s, they've become close … and extremely mischievous with each other, constantly pulling pranks over the years.
"I've done some terrible things to Brad and Brad's done some terrible things to me too," Clooney told Graham Norton in 2015.
When filming Ocean's Eleven, Clooney secretly put a crude bumper sticker on Pitt's car, and when filming Ocean's Twelve, Pitt put up false flyers saying Clooney demanded to only be called Danny Ocean and claimed he was cruel to the crew.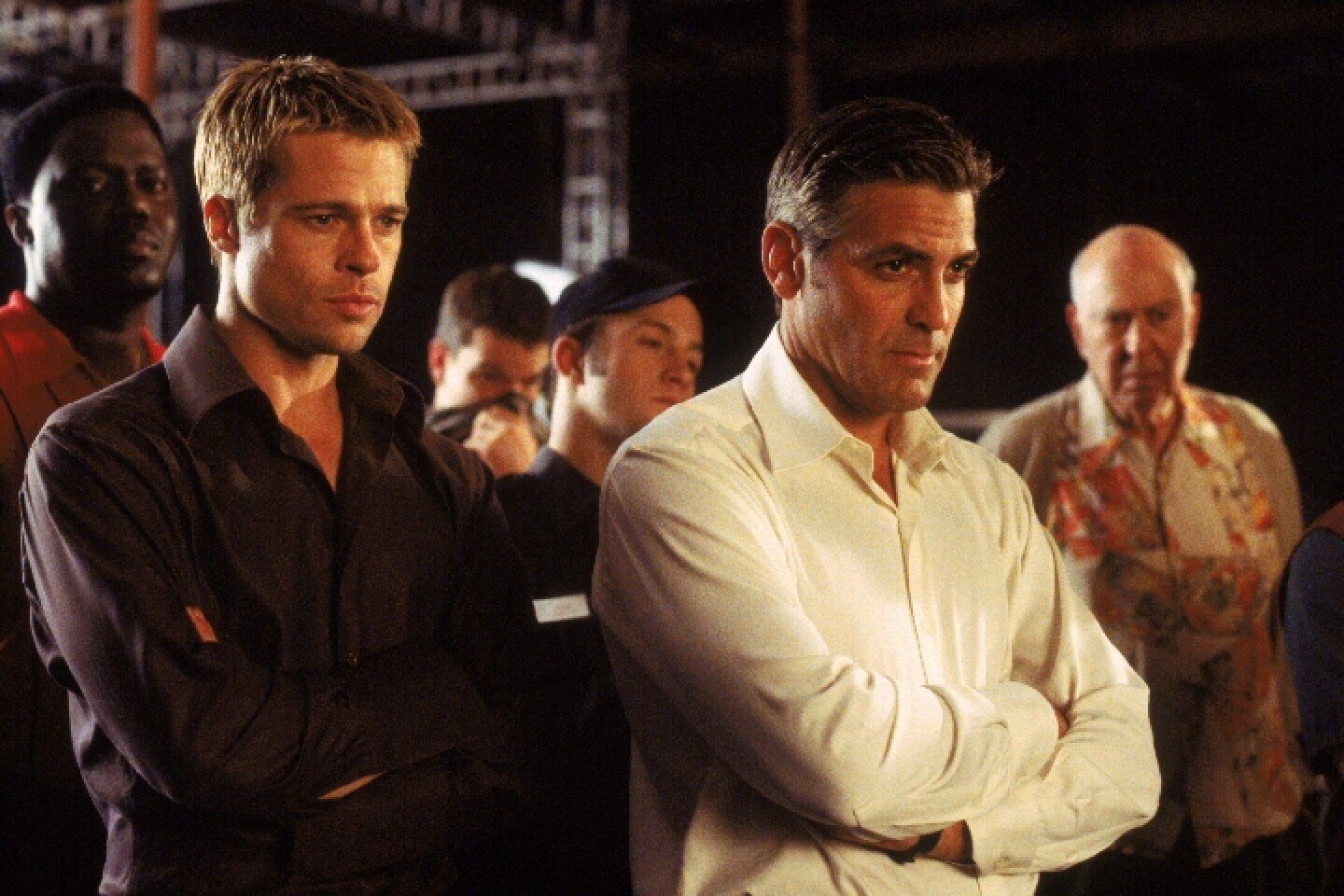 Clooney also told Howard Stern in 2020 that he has used a fake letterhead with Pitt's name to send notes to celebrities.
There were rumours that
Pitt's ex-wife Angelina Jolie
disrupted the pals' friendship, but Clooney and Pitt seem to be going strong. They're set to co-star in an upcoming film for Apple directed by
Spider-Man: No Way Home
's Jon Watts, per Deadline.
5. Donald Faison and Zach Braff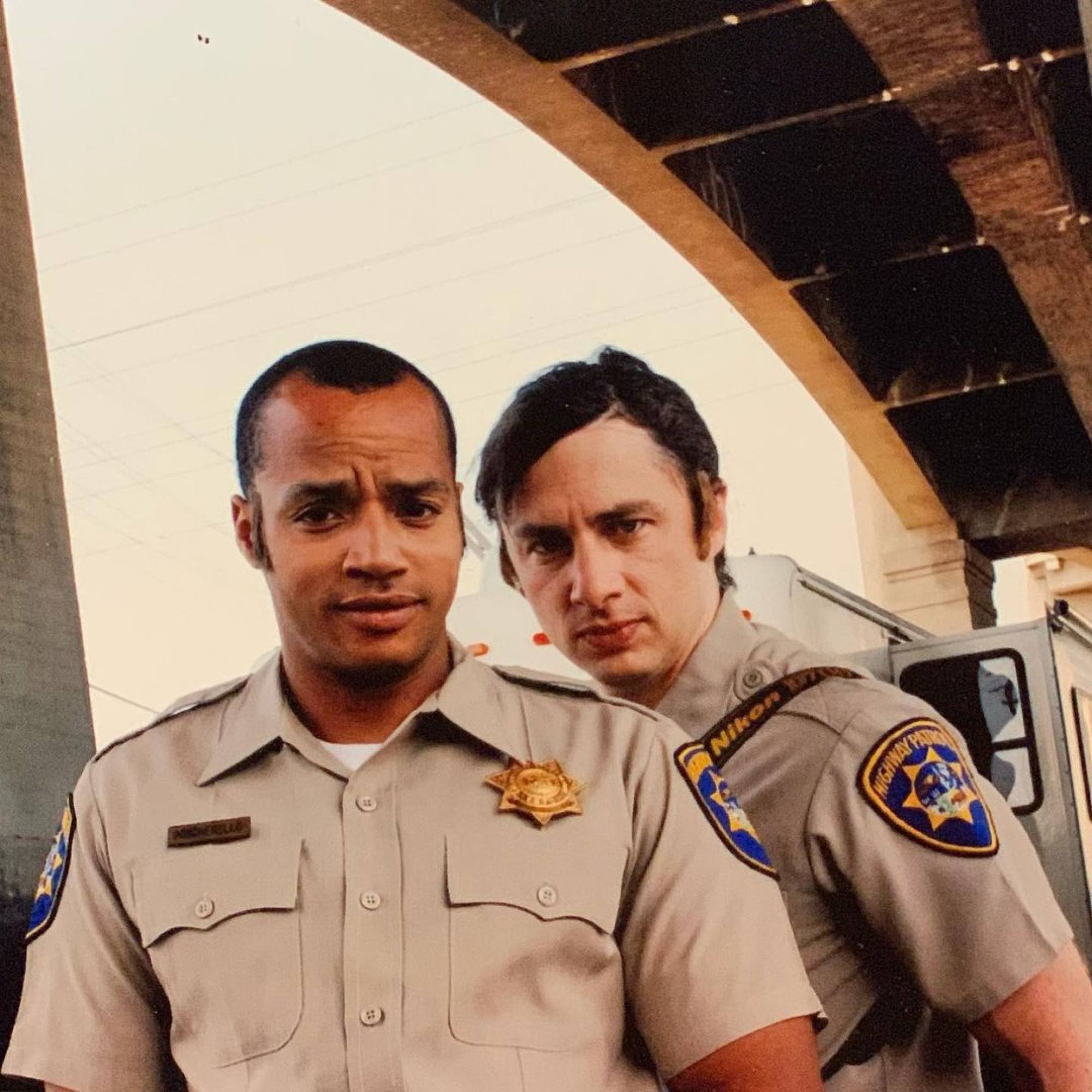 Scrubs coworkers and best friends J.D. and Turk had a bromance on the show for nine seasons, but it extended beyond the screen for the actors.
"The only way to have a real bromance is if you're genuinely fond of each other. [Zach]'s my best friend. I'm really fond of that man, I'm not ashamed to say it," Faison told Yahoo Celebrity in 2016.
Braff and Faison now live within a few blocks of each other, and Braff hosted Faison's 2012 wedding at his house, served as a groomsman and is now godfather to his son.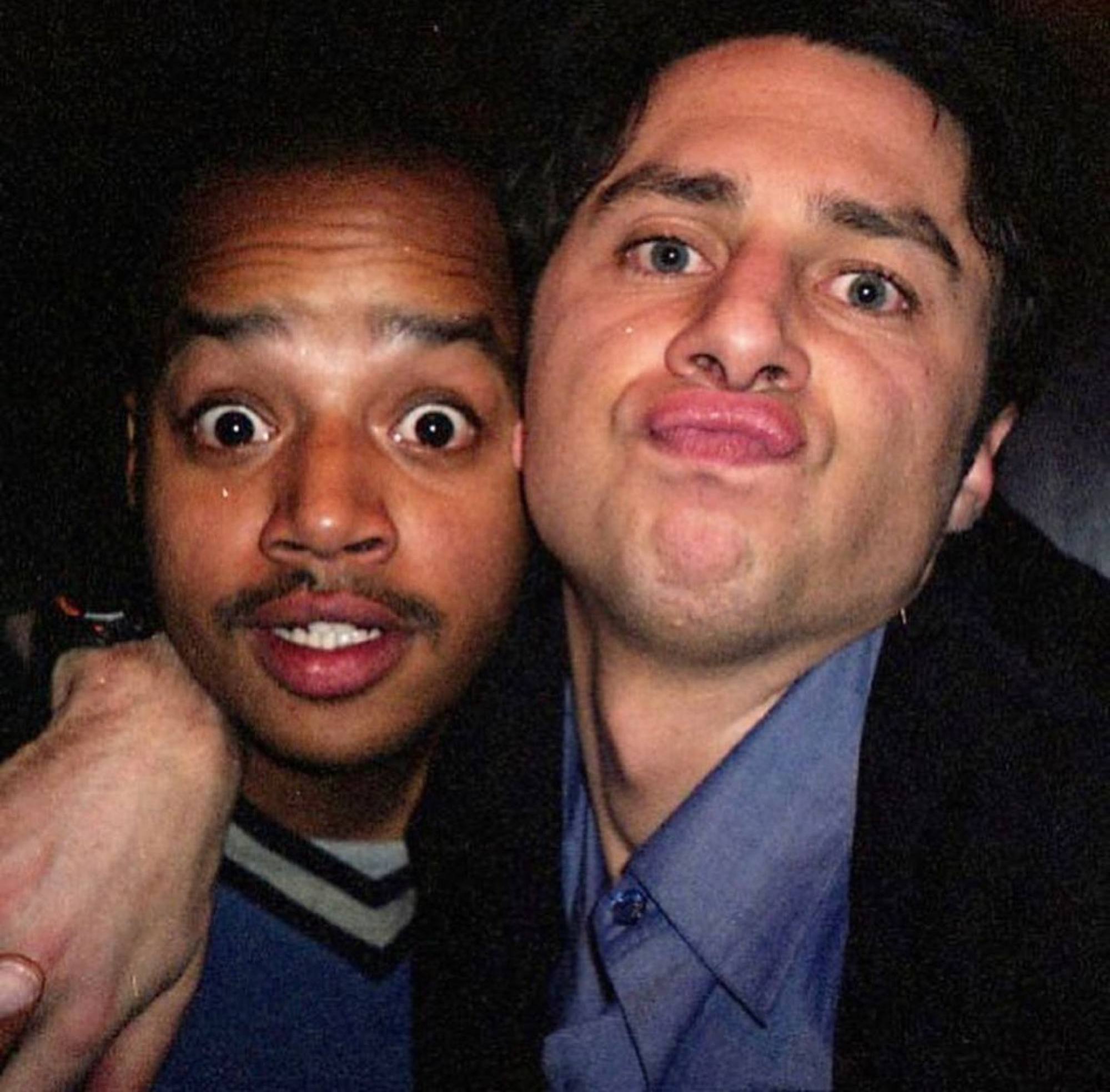 The iconic duo started the podcast, Fake Doctors, Real Friends, in 2020, in which they re-watch Scrubs and give commentary, along with giving fans a glimpse into their friendship.
"This is a great place to check-in and hopefully [enjoy] conversations between two best friends," Faison told Entertainment Weekly in 2020.
6. Kevin Hart and Dwayne "The Rock" Johnson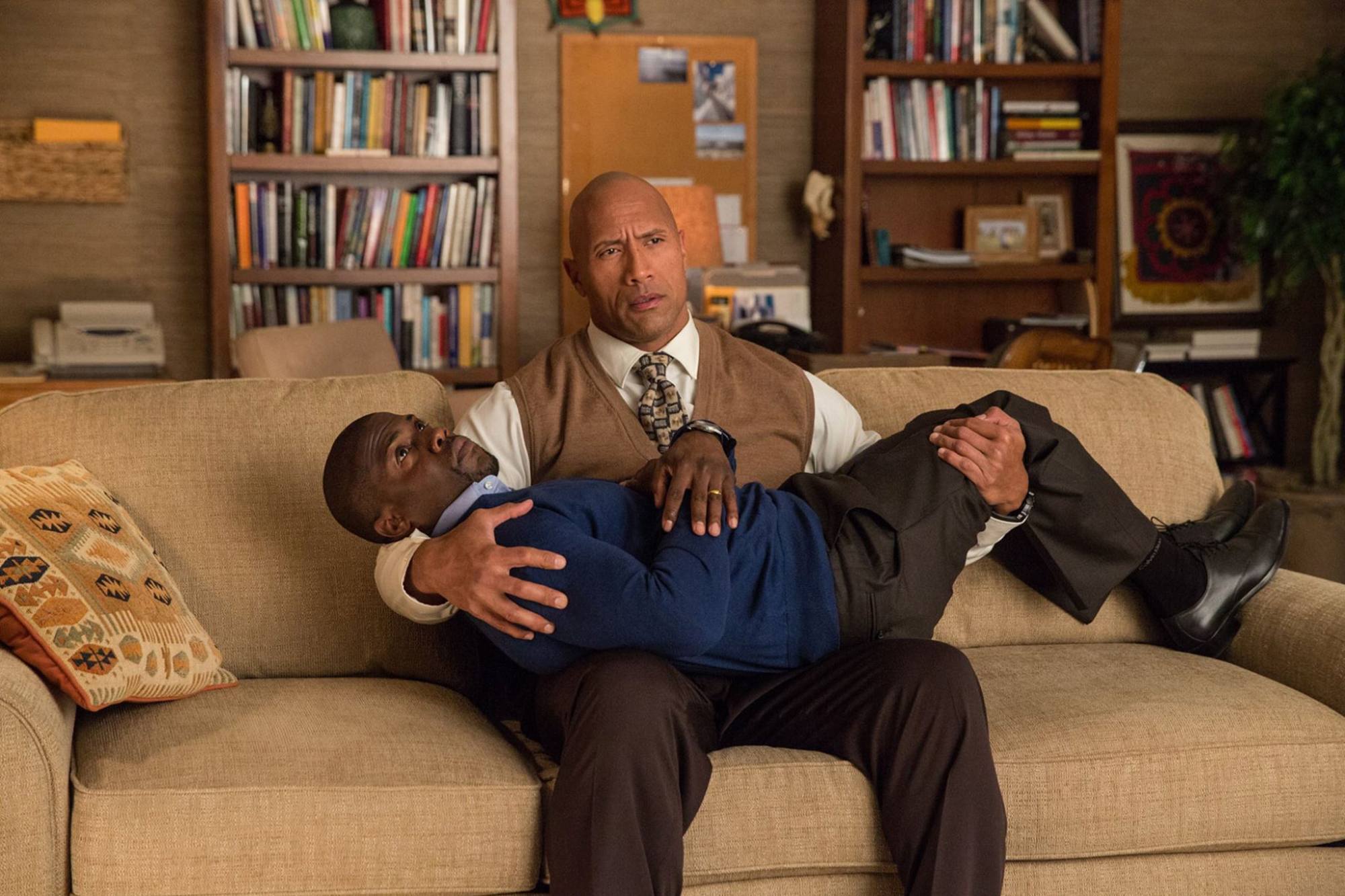 Johnson and Hart starred in several films together including the buddy action-comedy Central Intelligence in 2016 (when their friendship began), the Jumanji reboots and Fast & Furious: Hobbs & Shaw.
"It's a real friendship. It was one that I didn't anticipate," Johnson told Jimmy Kimmel in 2019 after helping honour Hart at his Hollywood hand and footprint ceremony. "He has become truly a great, great friend."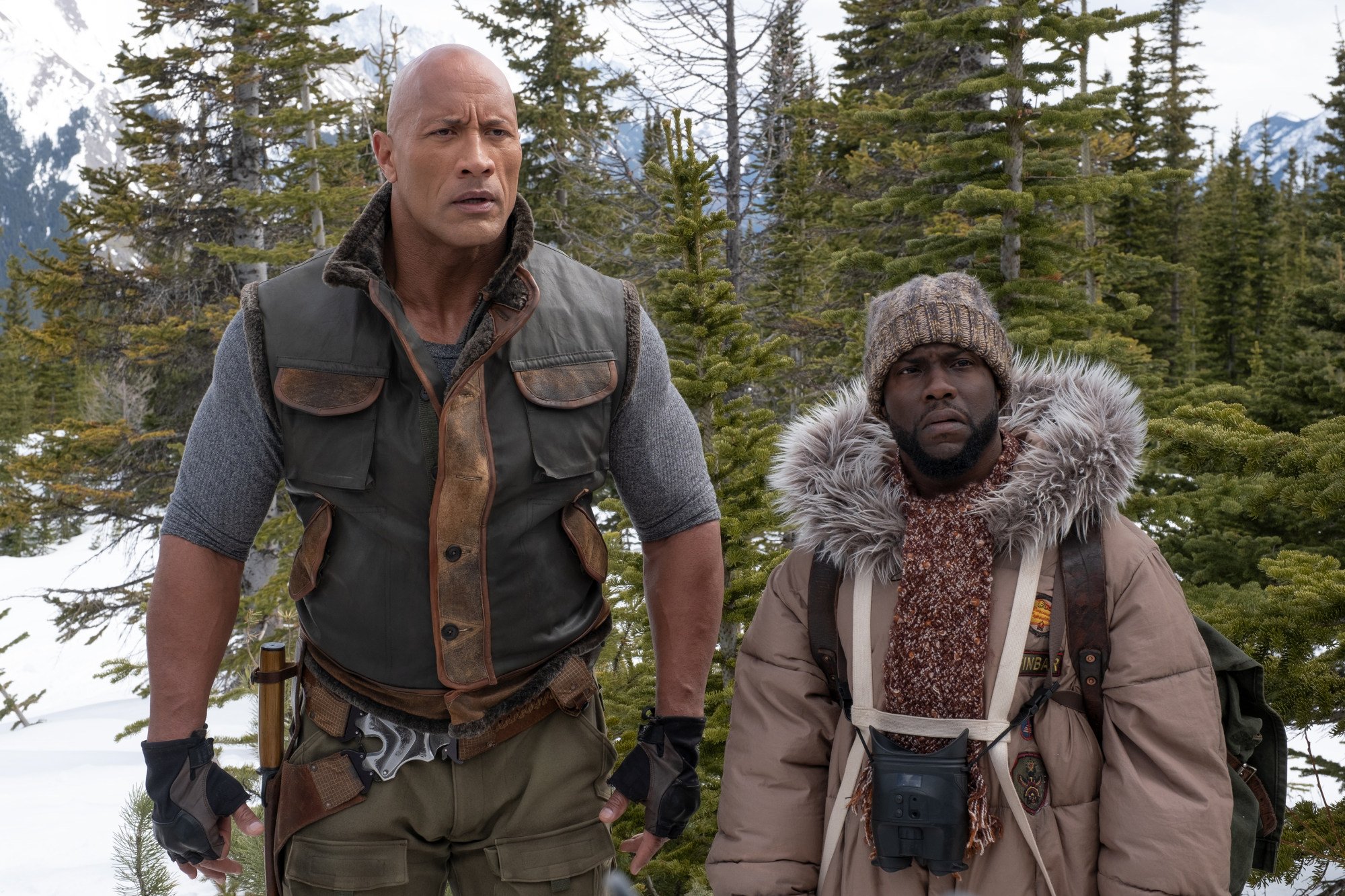 Their dynamic typically includes teasing and roasting each other, especially during interviews. In a 2021 friendship quiz with LadBible, they did just that.
"Looking at those questions, you probably realise how uninteresting you are," Hart said before Johnson erupted in laughter.
And when tested on Hart's height, Johnson joked, "Legit answer. Legit, legit, legit because I know you're my best friend: 4ft 2."

Leonardo DiCaprio and Spider-Man alum Tobey Maguire hit it off as 90s child actors, while Scrubs' Donald Faison and Zach Braff even started a podcast together
Steve Martin and Martin Short are pals from 1986, and currently star on Hulu with Selena Gomez, but did Angelina Jolie really disapprove of George Clooney and her ex-hubby Brad Pitt's bond?