12 richest Baywatch stars – the OG's net worths, ranked: from iconic cast members Pamela Anderson, David Hasselhoff and Carmen Electra, to Aquaman Jason Momoa, RHOBH's Lisa Rinna, and Sofía Vergara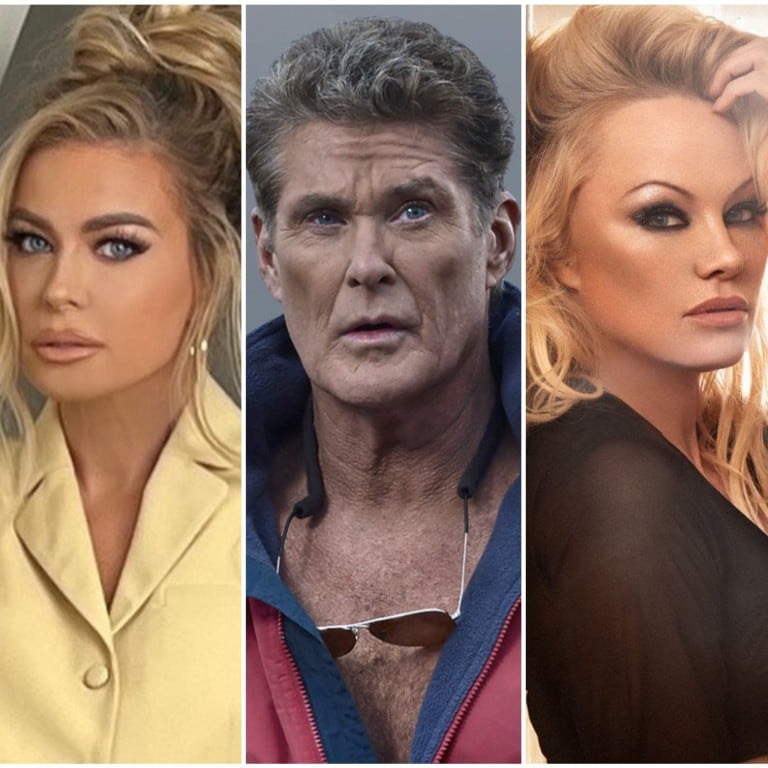 On July 17, David Hasselhoff, or "The Hoff" as he's affectionately known, celebrated another milestone by turning 70. The American actor skyrocketed to worldwide fame when he played LA County lifeguard Mitch Buchannon in the iconic 90s show Baywatch.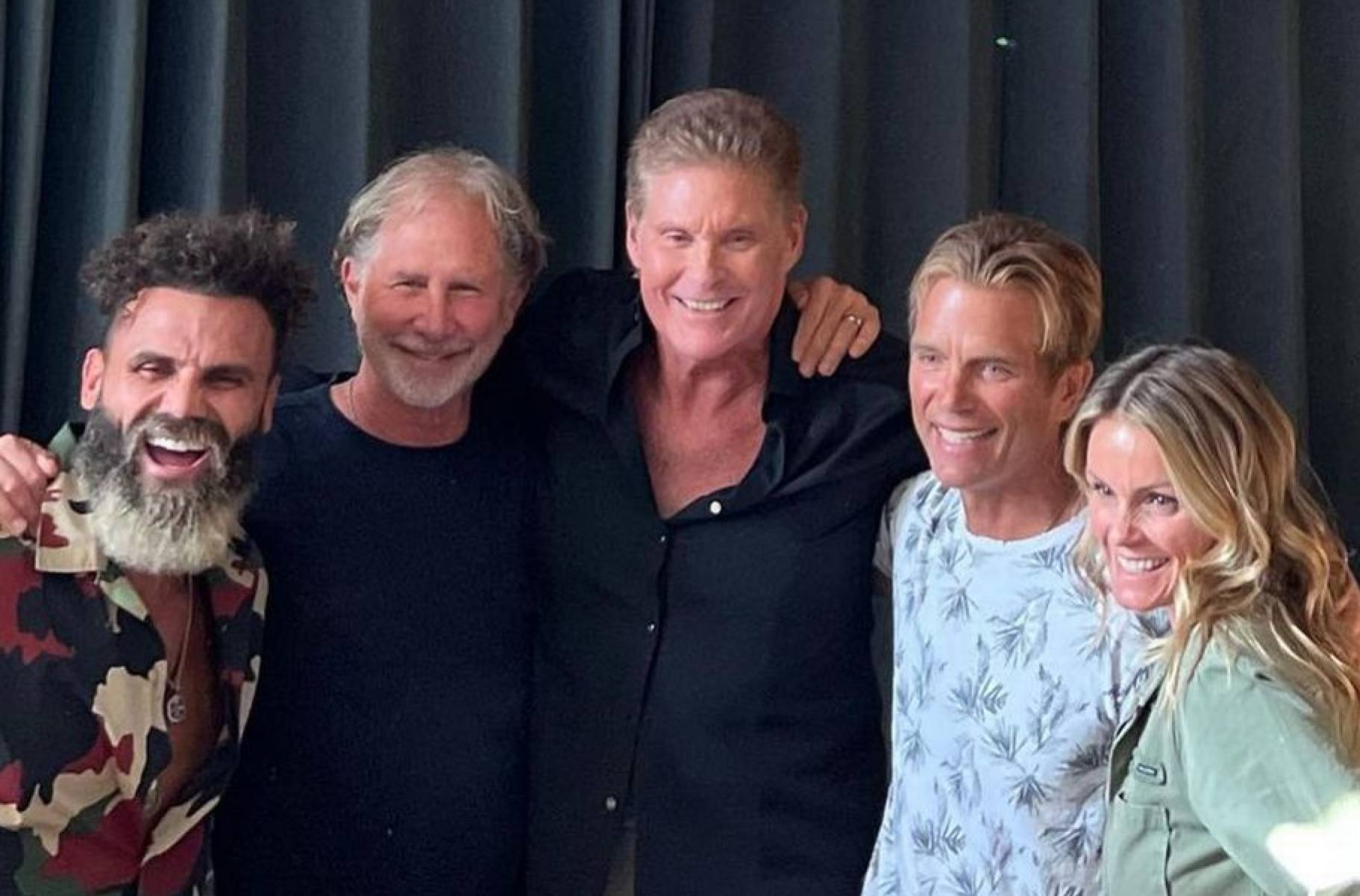 The show was axed after a single season by NBC, but the showrunners – and The Hoff – wanted to continue, and decided to produce the second season independently. The rest, as they say, is history.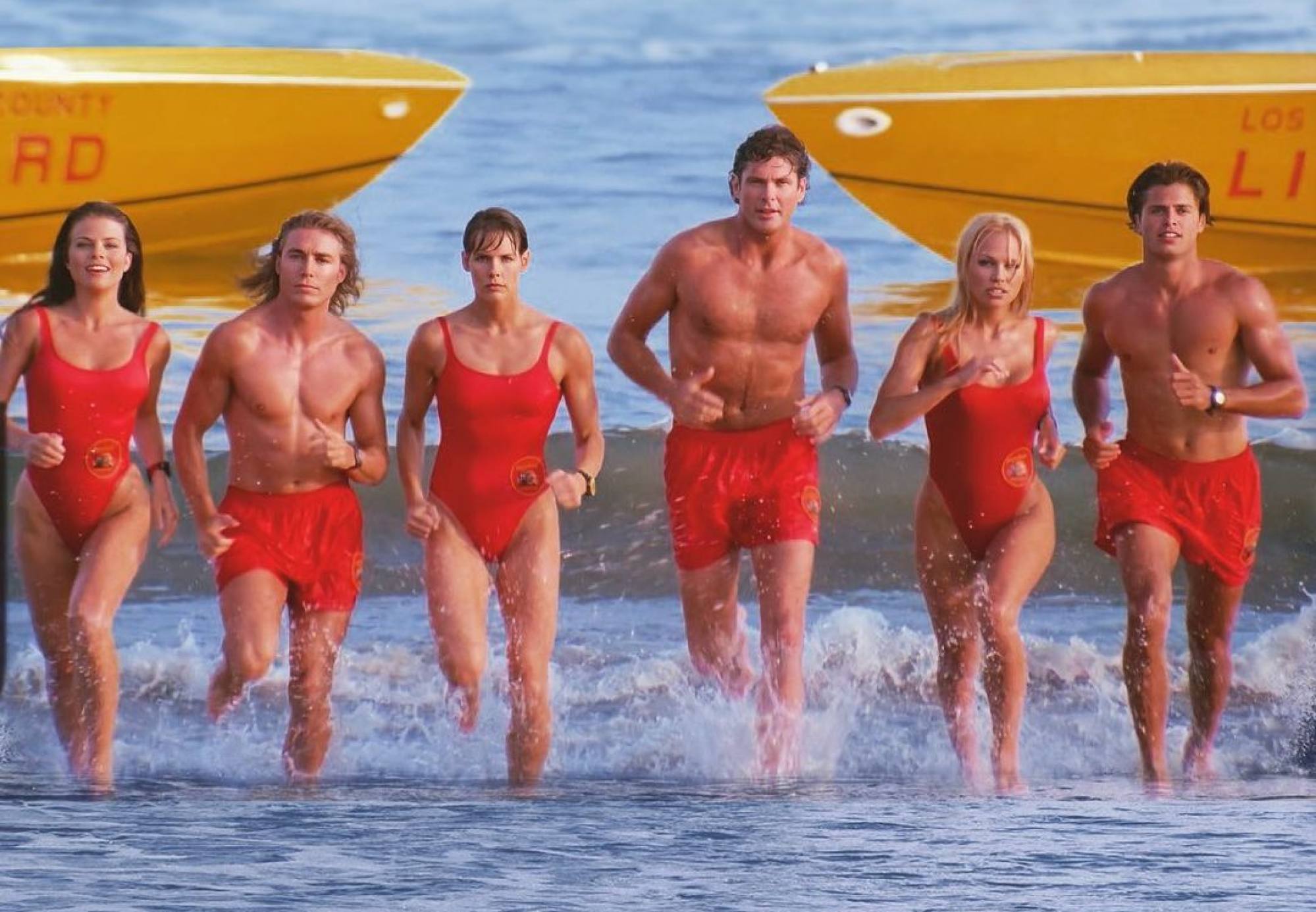 Baywatch went on to become the world's most-watched TV show and ran for 11 seasons (beating out Friends by one season). The show earned an estimated weekly audience of 1.1 billion viewers in 142 countries in 1996, according to Guinness World Records' website.
We thought we'd take an ocean-spray-soaked jog down memory lane and rank the show's stars by their current fortunes, as listed on Celebrity Net Worth.
12. Yasmine Bleeth – US$2 million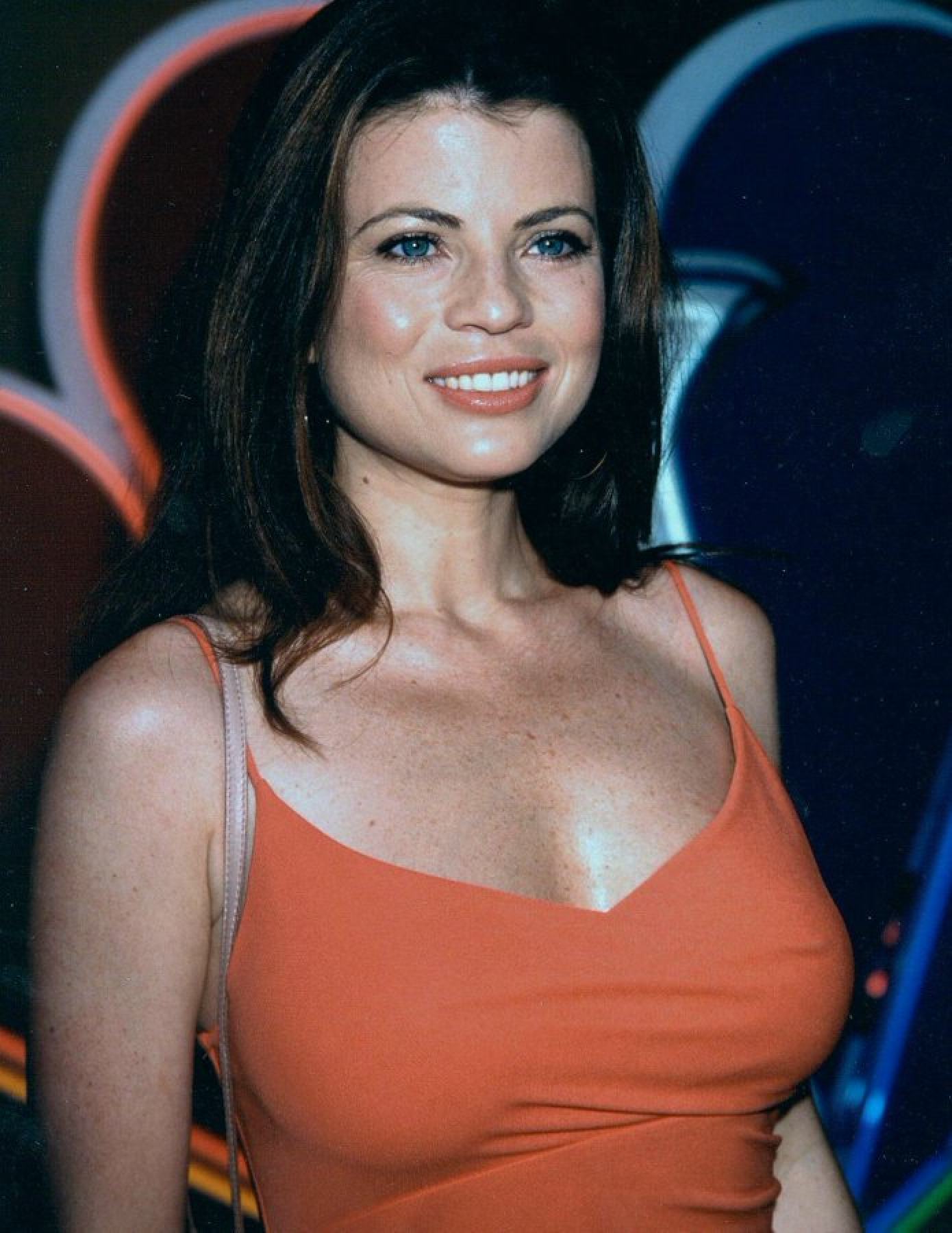 Bleeth's character Caroline Holden captivated audiences during her four season run between 1993 and 1997. Known as Stephanie Holden's (played by Alexandra Paul) youngest sister, Bleeth was asked to return as a regular after her initial one-episode deal.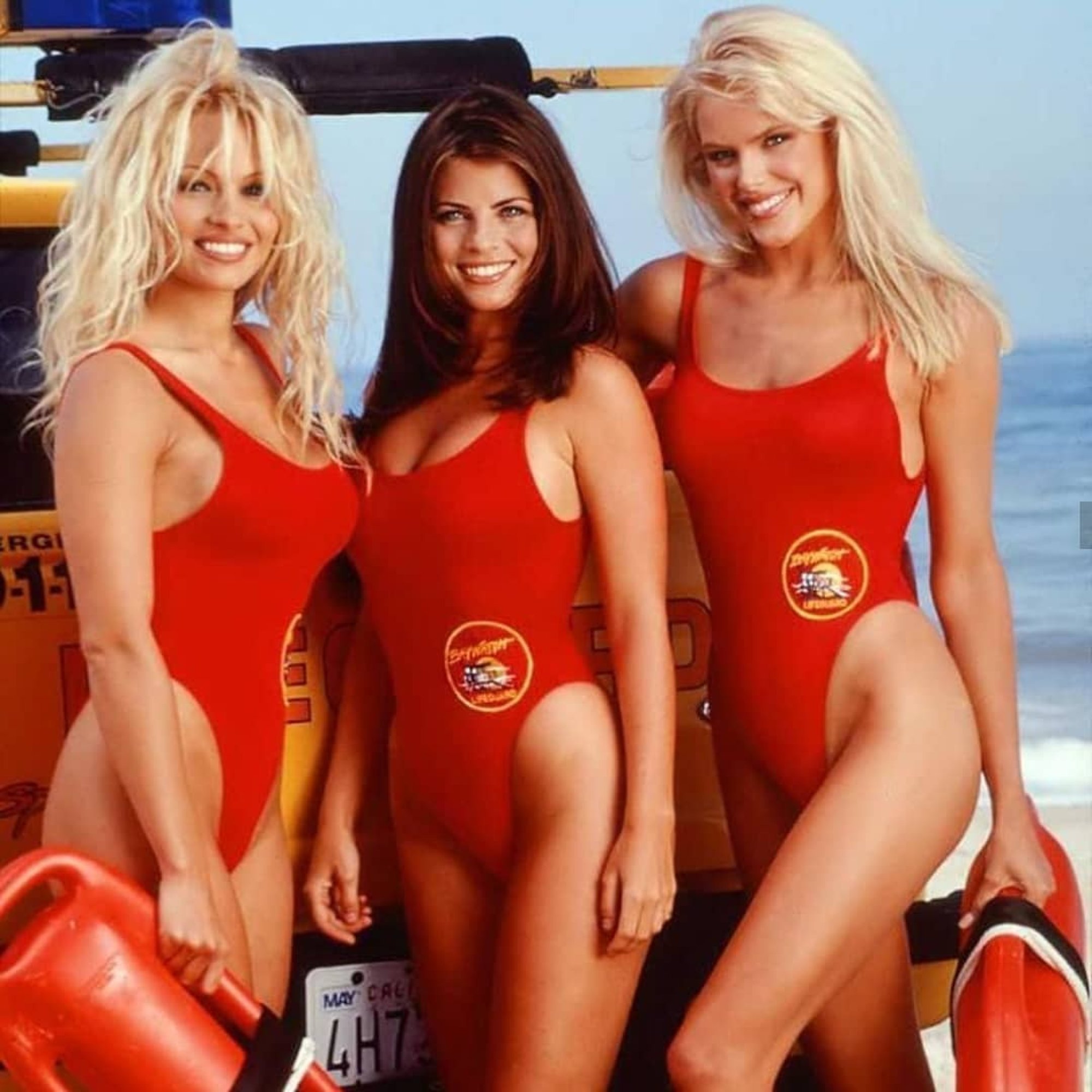 The former model and soap opera actress ranks the lowest here due to her sabbatical from acting. She was last seen in Baywatch: Hawaiian Wedding (2003) before returning in 2021 with B-movie Whack the Don. A horror movie, Beautiful Evil, is slated to be released this year, according to IMDB.
11. David Chokachi – US$3 million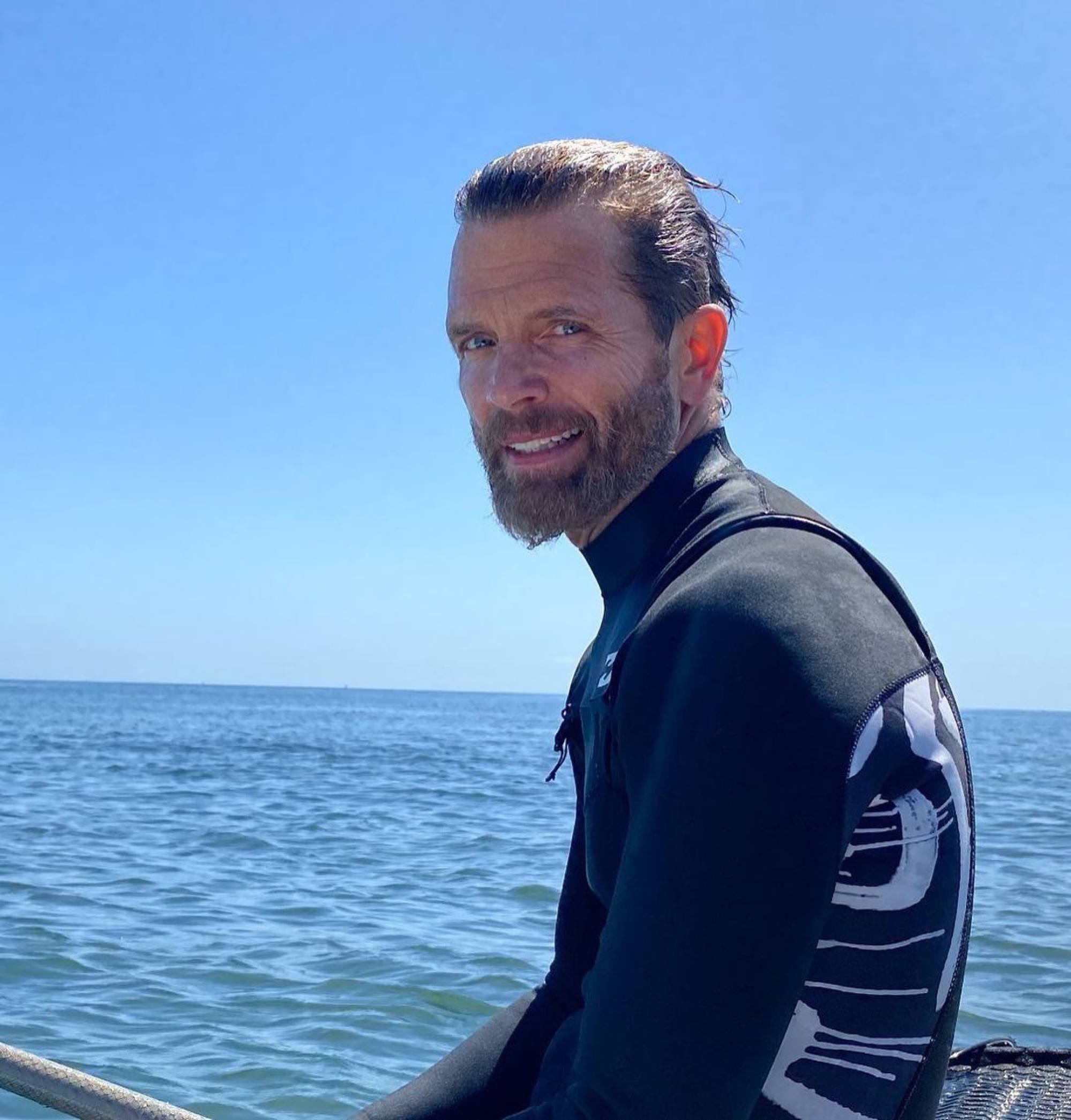 With his Greek god-like physique, Chokachi played Cody Madison in the series. The American born Turkish-Finnish actor actually made his debut in Baywatch before switching to star in Witchblade (1999) and continued to make a moderately successful television career for himself.
According to Celebrity Net Worth, Chokachi is worth US$3 million. Not bad for a guy who made People magazine's 50 Most Beautiful People in the World list a quarter of a century ago now.
10. Alexandra Paul – US$4 million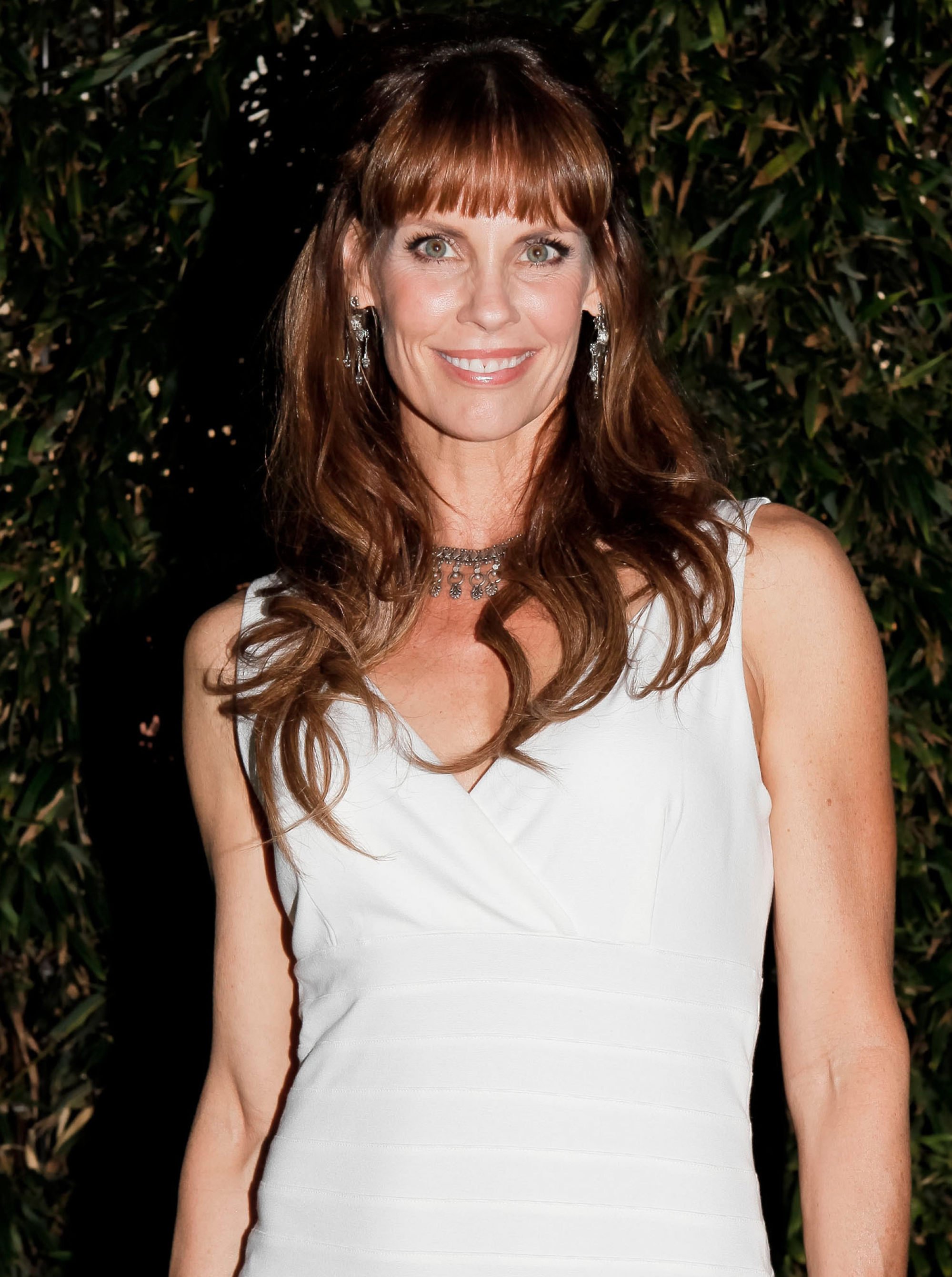 Making her big debut in John Carpenter's Stephen King horror Christine in 1983, it was eight years before Paul landed the role of Stephanie Holden – a fan favourite known for her statuesque figure and heroism in the series. And who can forget Holden's heartbreaking romance with Hasselhoff's character Mitch?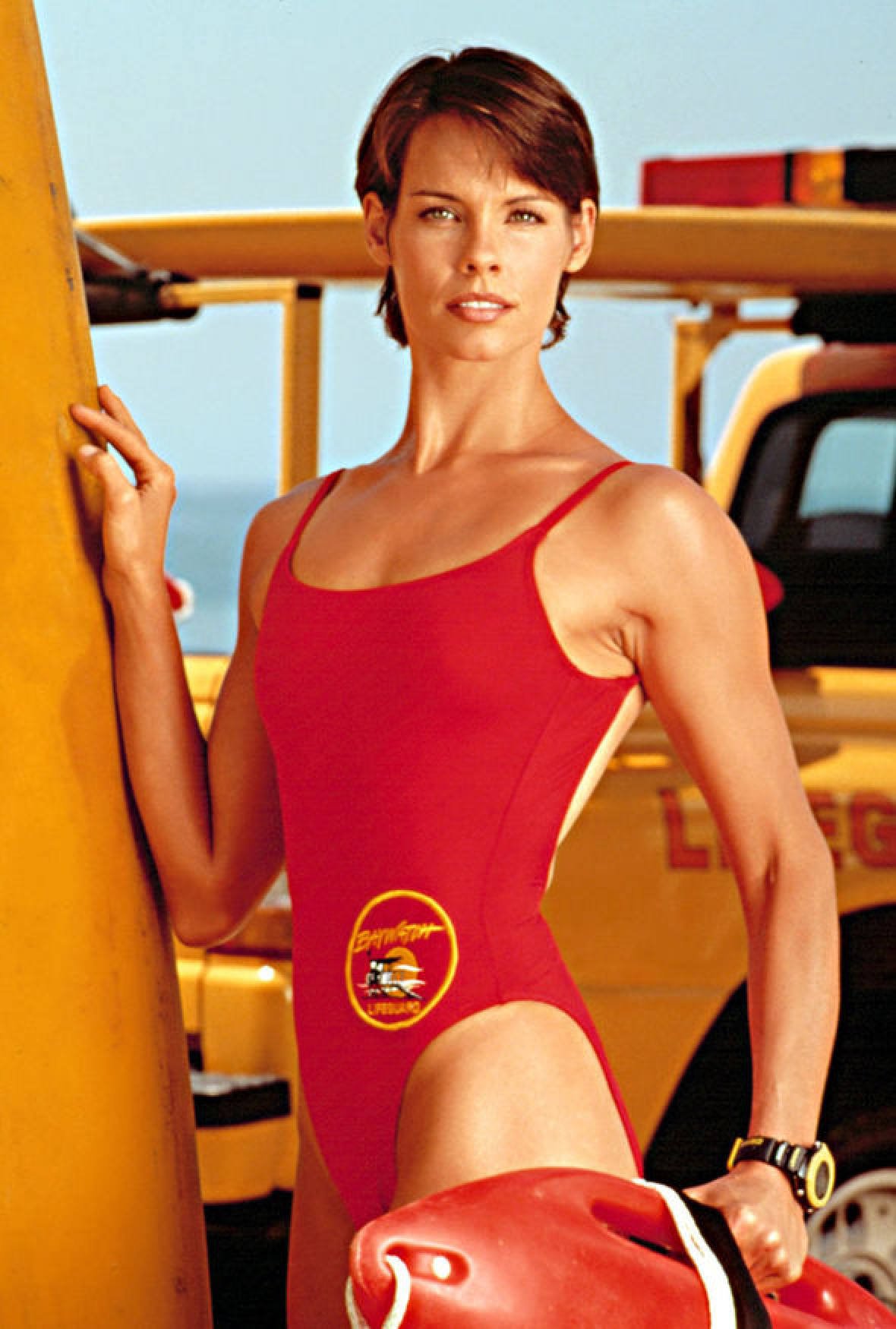 To date, Paul has appeared in over 100 films and television shows, and amassed US$4 million.
9. Erika Eleniak – US$4 million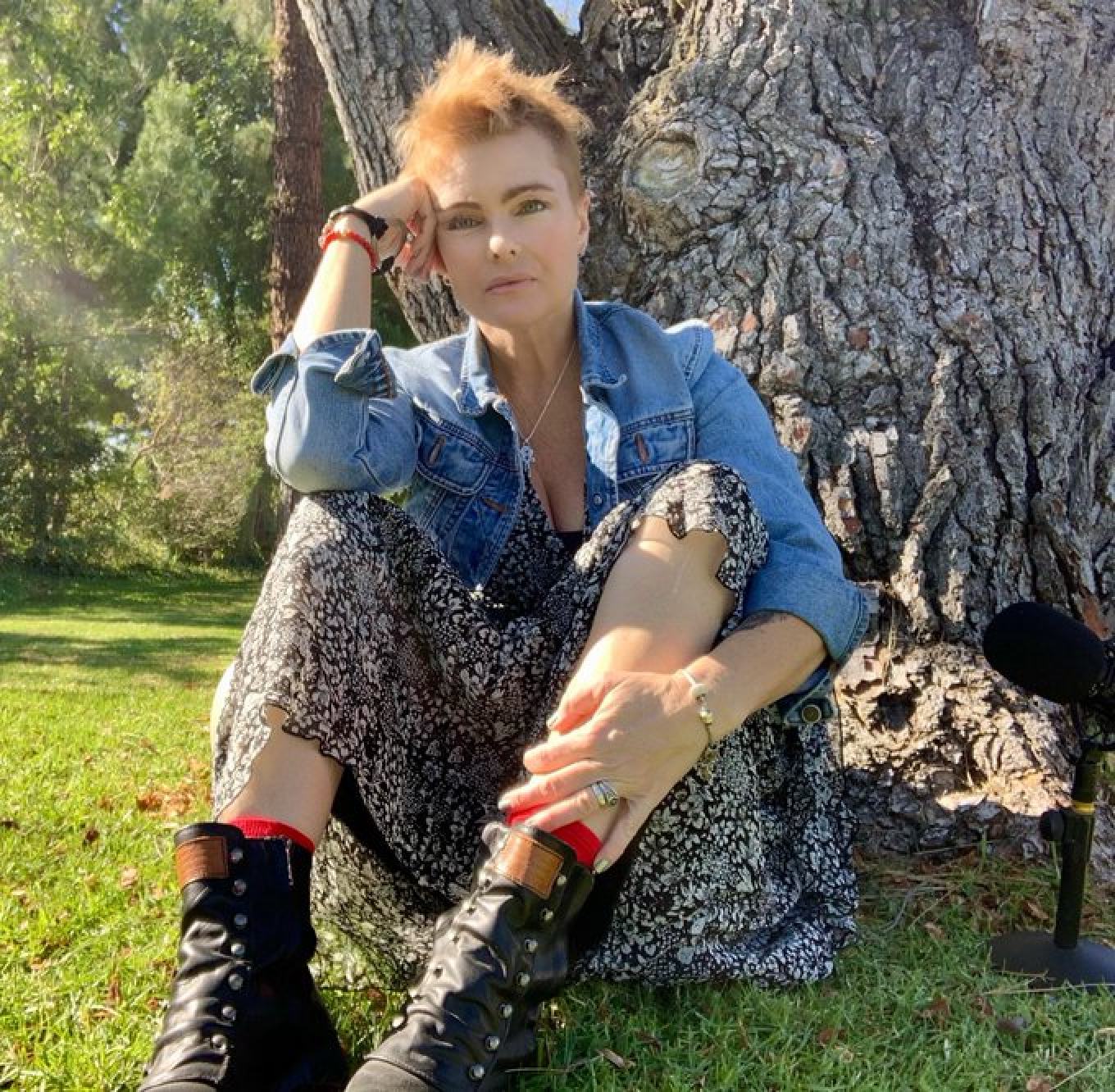 The curly-haired beauty started out with a small part on ET: The Extra Terrestrial, but then reportedly partied a little too hard as a teenager, even struggling with alcohol addiction. At age 19, she posed for Playboy magazine before being cast as Shauni McClain in Baywatch.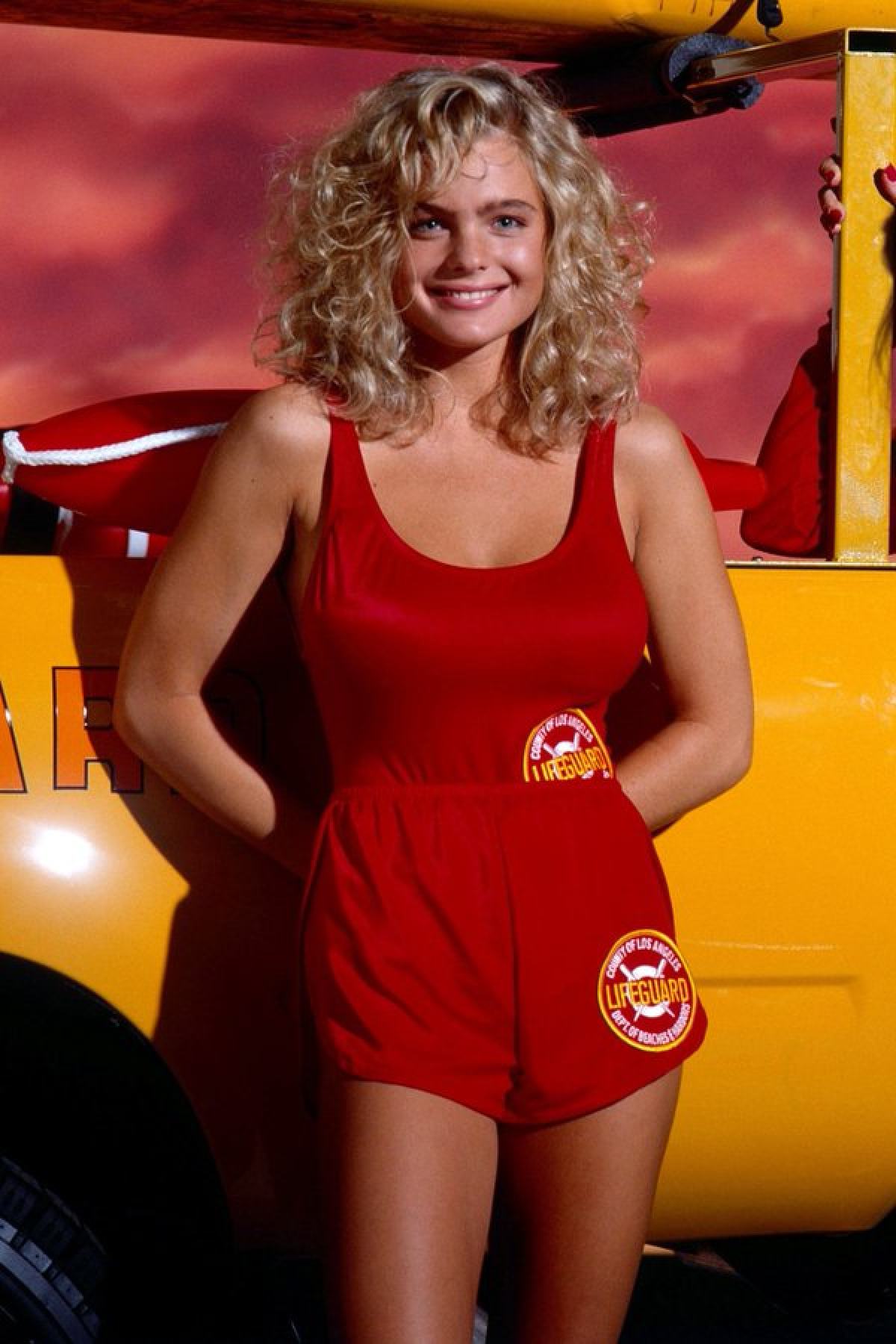 Eleniak was once engaged to her Baywatch co-star Billy Warlock, who played lifeguard Eddie Kramer on the show, but they later broke it off. She was then married to bodybuilder Philip Goglia, but the pair got divorced after just six months, according to People. By 2006 Eleniak was having issues with her weight and appeared on VH1's Celebrity Fit Club.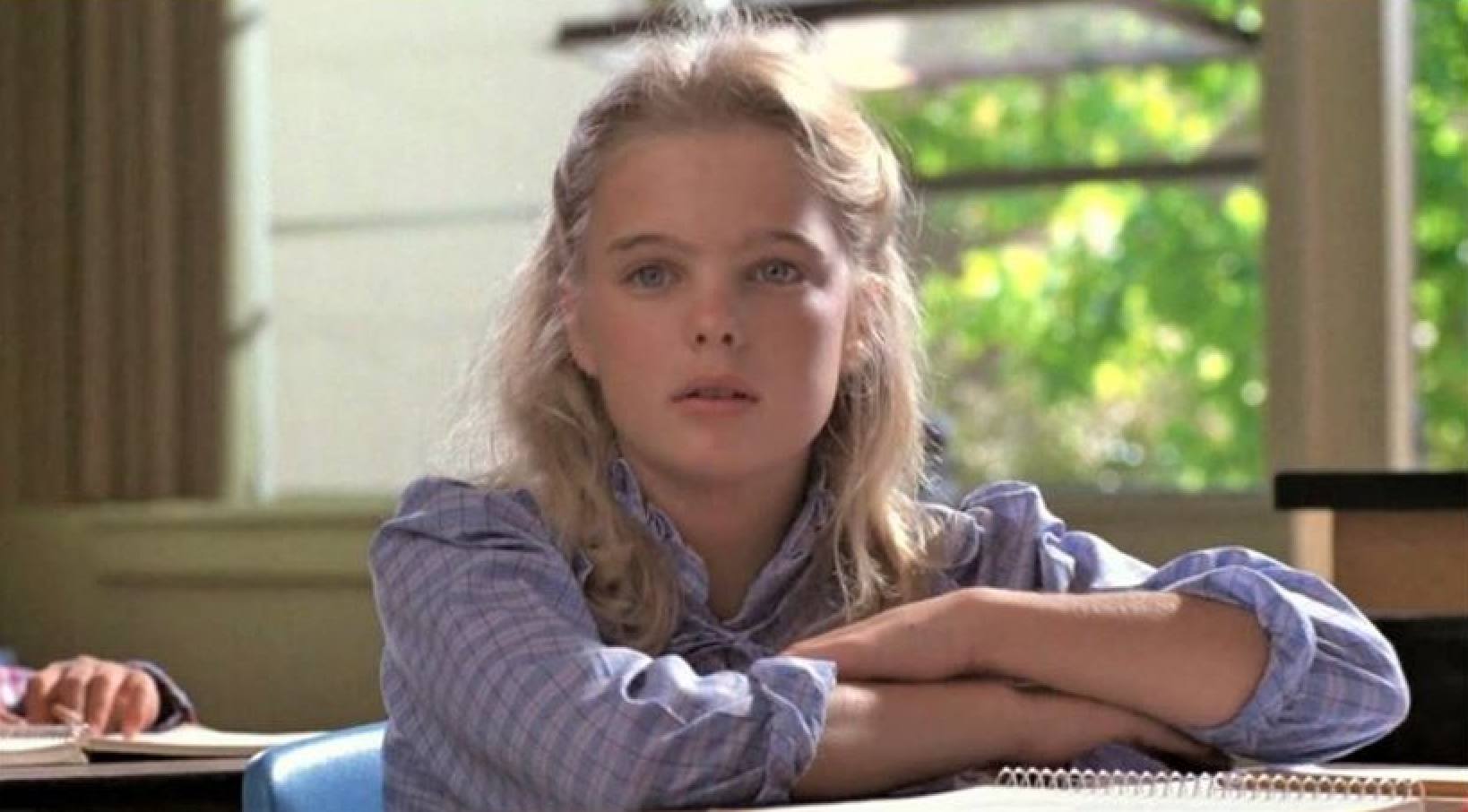 She has since been seen in small roles on Desperate Housewives and CSI: Miami.
8. Carmen Electra – US$8 million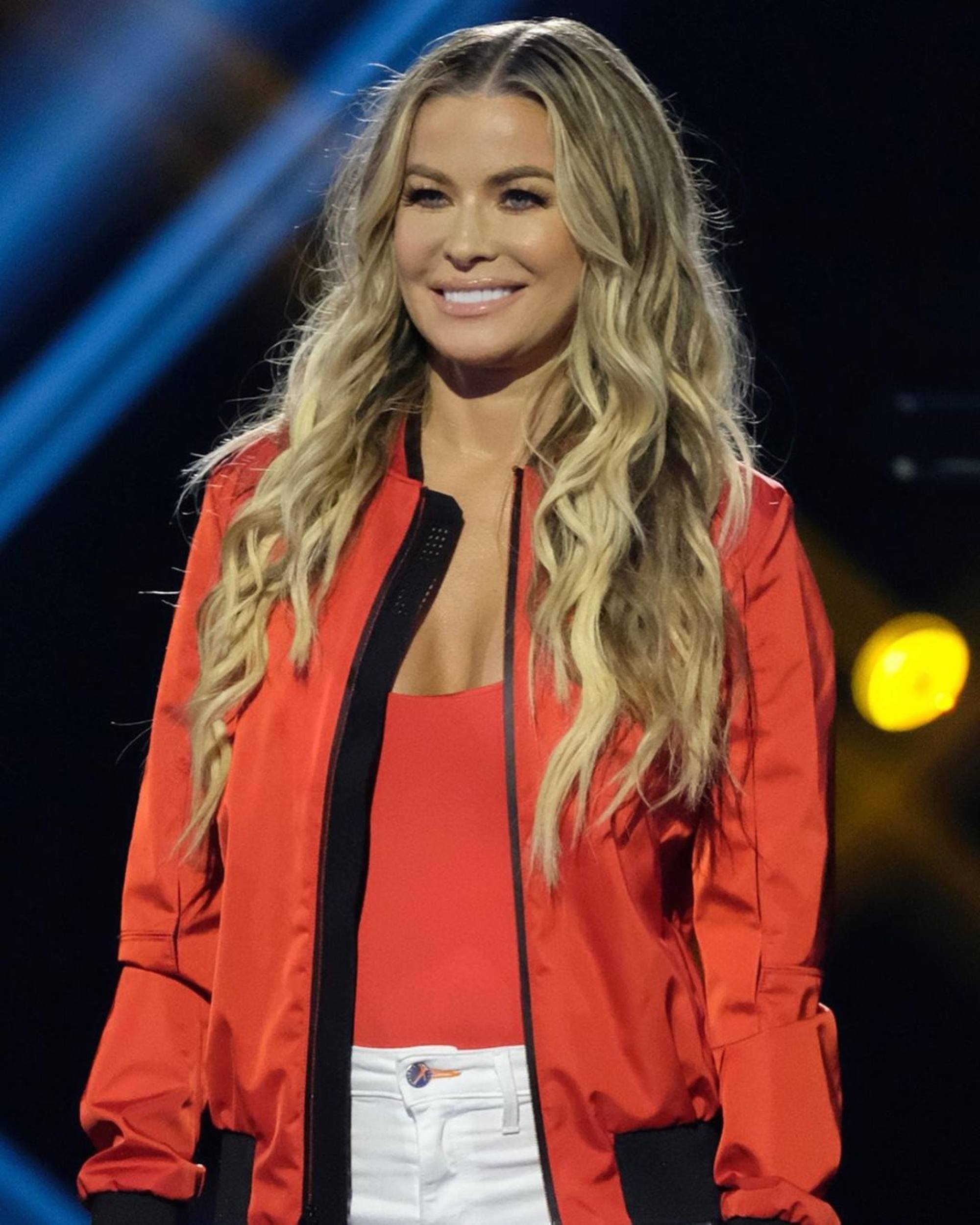 The dancer and Playboy model only joined Baywatch for one season as Lani McKenzie in 1997, but it was enough to propel her into global stardom. She is believed to have amassed US$8 million today thanks to her film, modelling, television and even music career.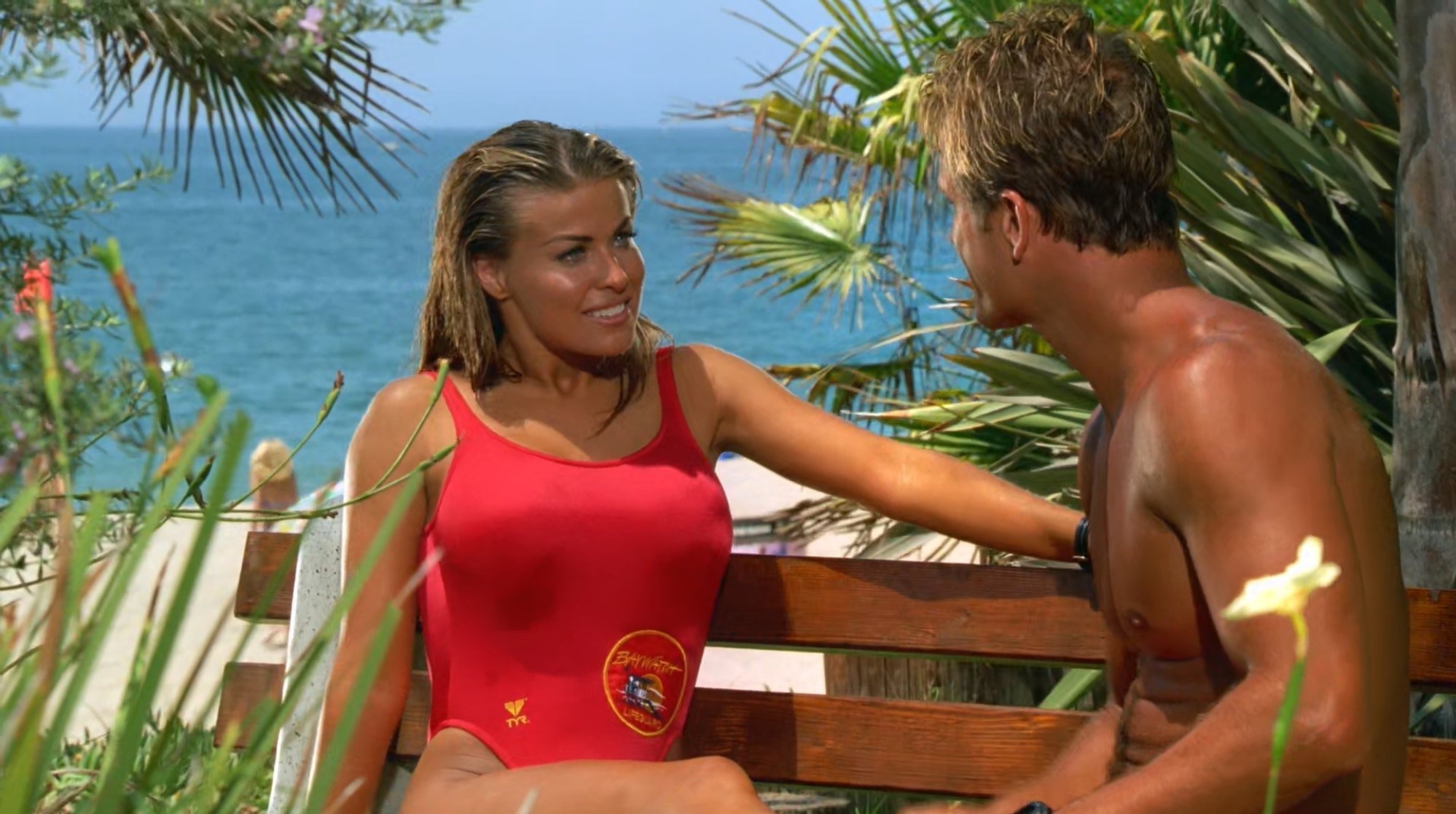 It was in fact legendary singer Prince who gave Electra her break, dubbing her "Carmen Electra" (her real name is Tara Leigh Patrick) and offering her a record deal with his company Paisley Park Records.
The popular actress recently made headlines after announcing that she has joined OnlyFans, following fellow 90s actress Denise Richards onto the platform. While that may raise eyebrows in some quarters, let's not forget that Electra was truly the 1990s sex symbol.
"I, for once, have this opportunity to be my own boss and have my own creative vision to share with my fans without someone standing over me," she told Fox News.
7. Parker Stevenson – US$10 million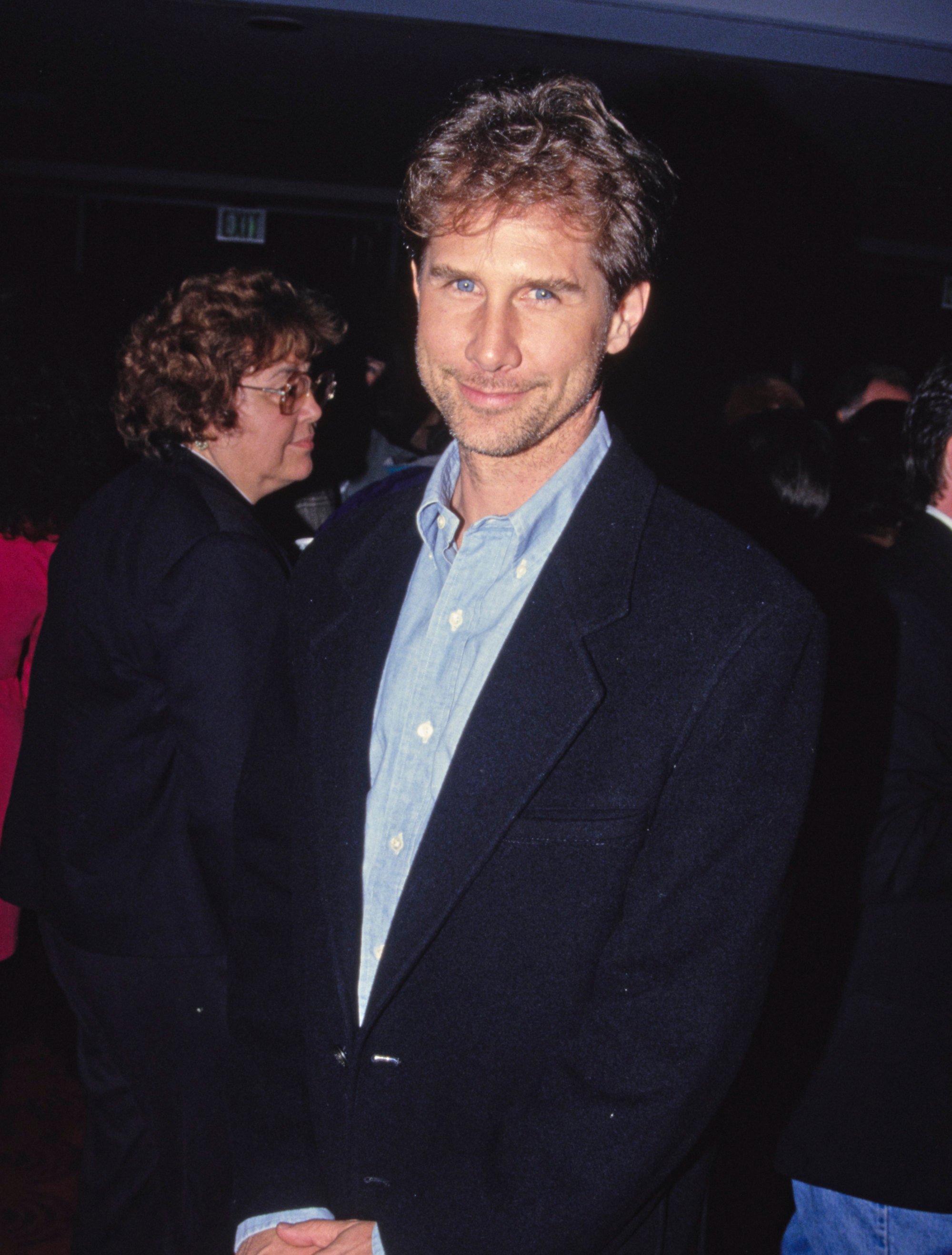 Stevenson is regarded as one of Baywatch's true OGs as he was part of the original first season cast. He then returned for the syndicated eighth and ninth seasons as the lawyer and lifeguard Craig Pomeroy.
However, long before his romance with Kelly Packard's April Giminski in the eighth season of the show, Stevenson had already achieved fame in the US thanks to 80s shows The Hardy Boys/Nancy Drew Mysteries and Falcon Crest.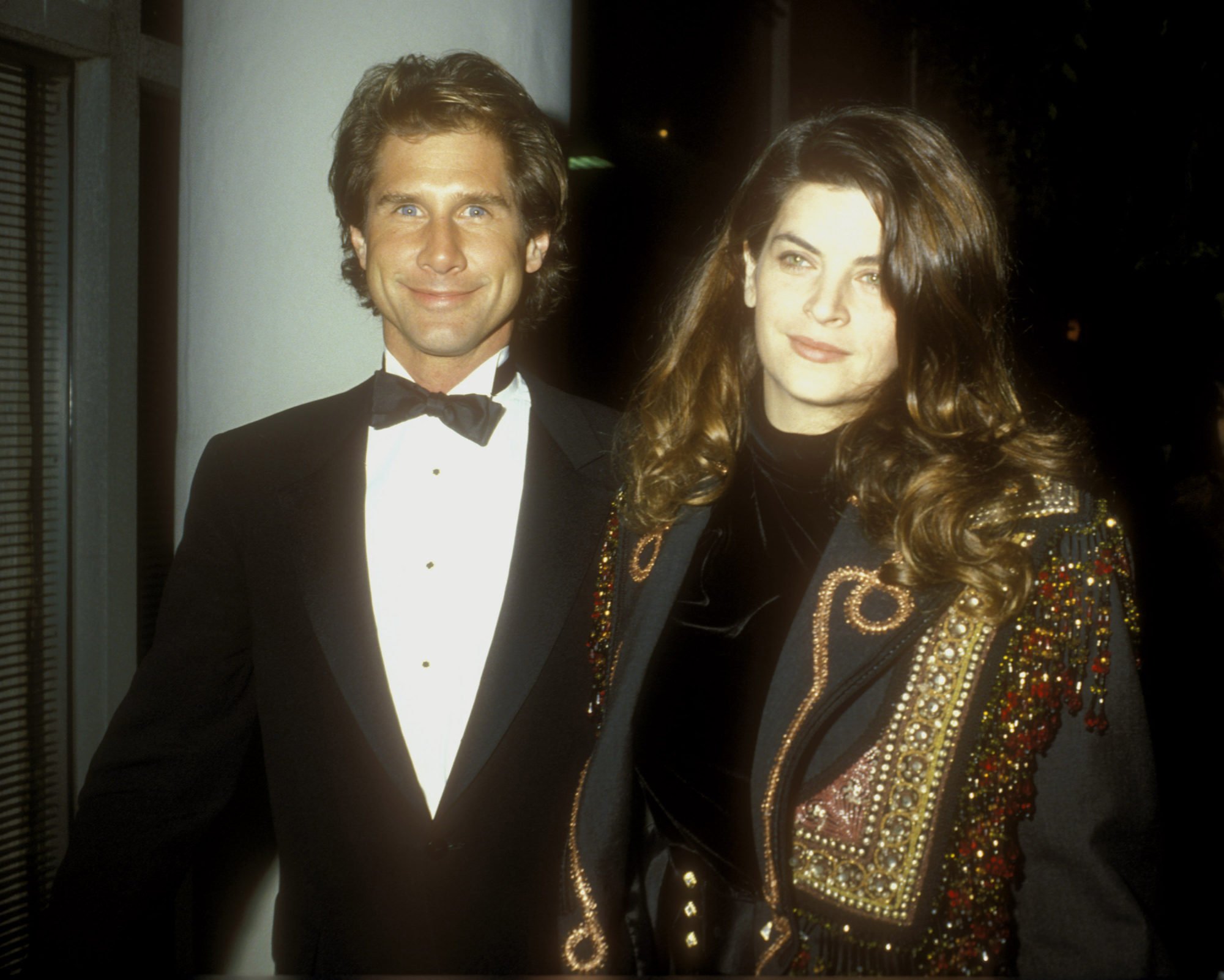 Aside from appearing in shows like Netflix's Greenhouse Academy, Stevenson is also a keen fine art photographer. He has a reported net worth of US$10 million, with around US$6 million being awarded to him after divorce from ex-wife, the actress Kirstie Alley. The couple was married from 1983 to 1997.
6. David Hasselhoff – US$10 million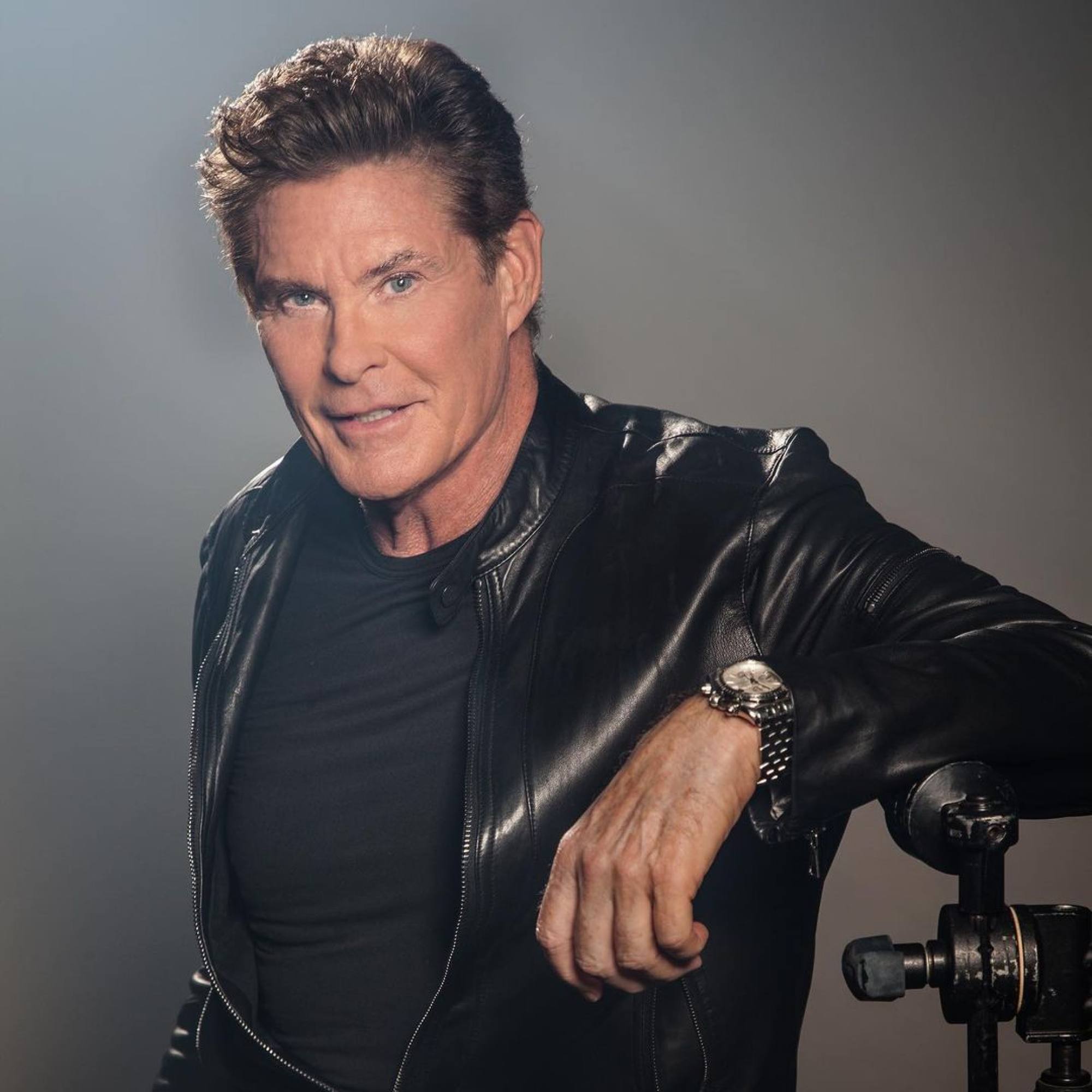 Hasselhoff was already a household name before Baywatch thanks to his role as Michael Knight in 80s show Knight Rider. He also appeared as a judge on America's Got Talent between 2006 and 2009, and even had a successful singing career in Europe.
Celebrity Net Worth puts his current net worth at about US$10 million, but the real number is disputed, with some even claiming that the actor is broke. Court documents pertaining to his divorce in 2016 revealed that the actor only had US$4,000 in his bank account. However other court documents showed he earned around US$112,000 per month, and his first wife Pamela Bach claims The Hoff is worth closer to US$120 million.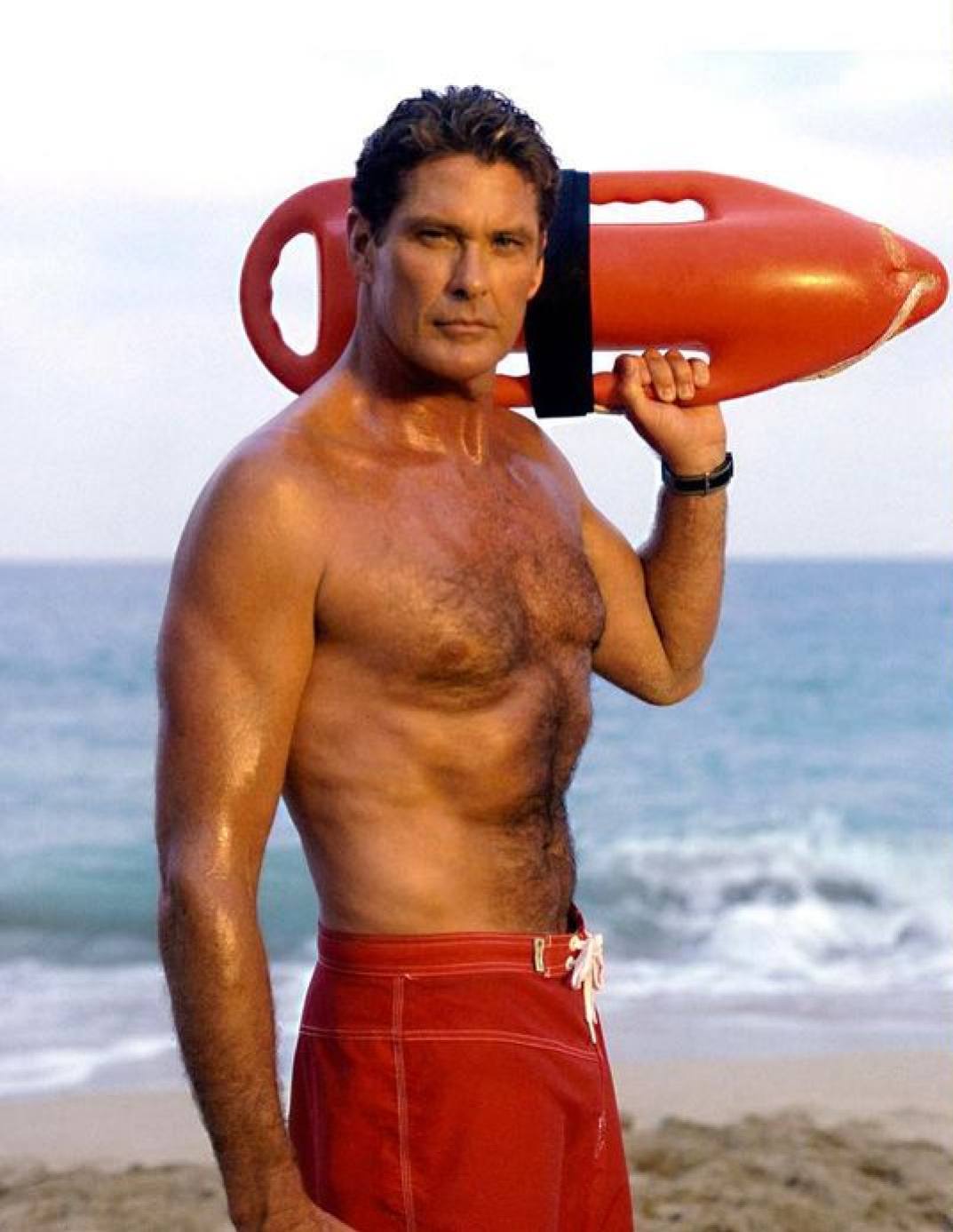 Hasselhoff continues to work of course, doing a cameo in the 2017 Baywatch remake and popping up in a slew of shows from Young Sheldon and SpongeBob SquarePants to upcoming series Ze Network.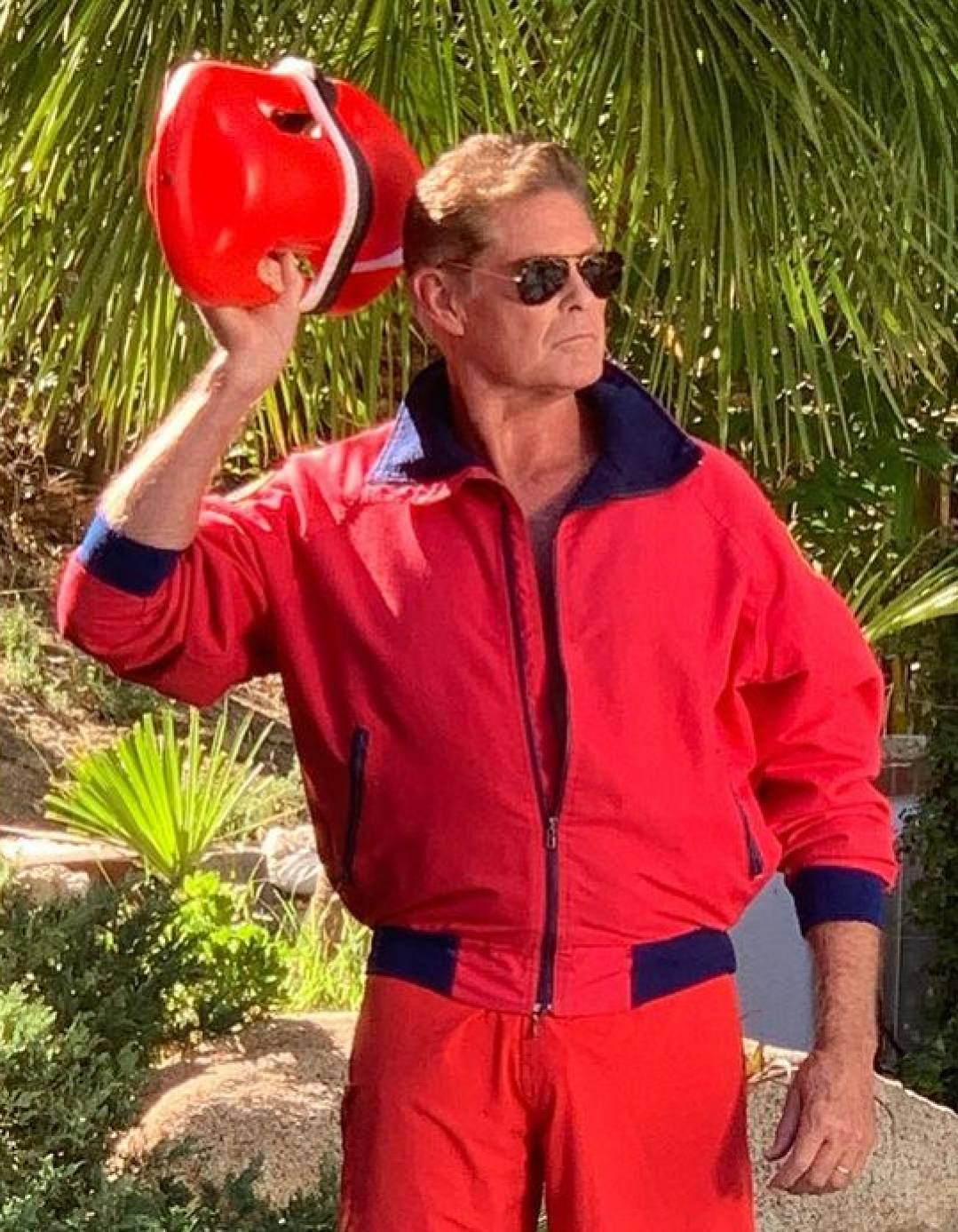 Did you know that the 70-year-old actor was also featured in the Guinness Book of World Records once as the most-watched man on television ever? Take that, haters. As his 2007 autobiography aptly said – "Don't Hassel the Hoff."
5. Lisa Rinna – US$10 million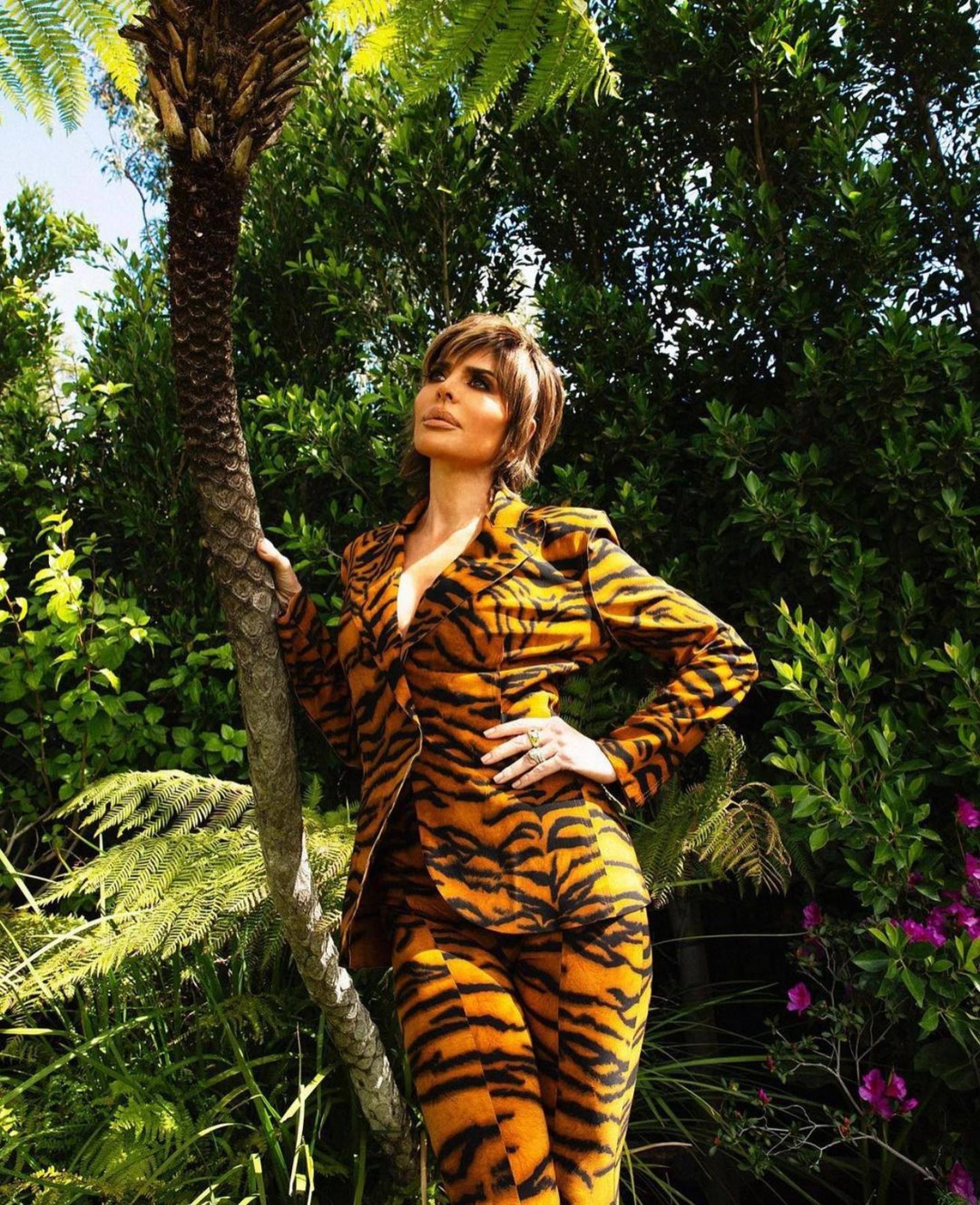 Today, most simply know her as Lisa from Bravo's The Real Housewives of Beverly Hills, but in the 90s Rinna was a staple on America's top soap operas, from Melrose Place to Days of Our Lives. Her guest role in Baywatch came in 1991 in an episode called Thin or Die.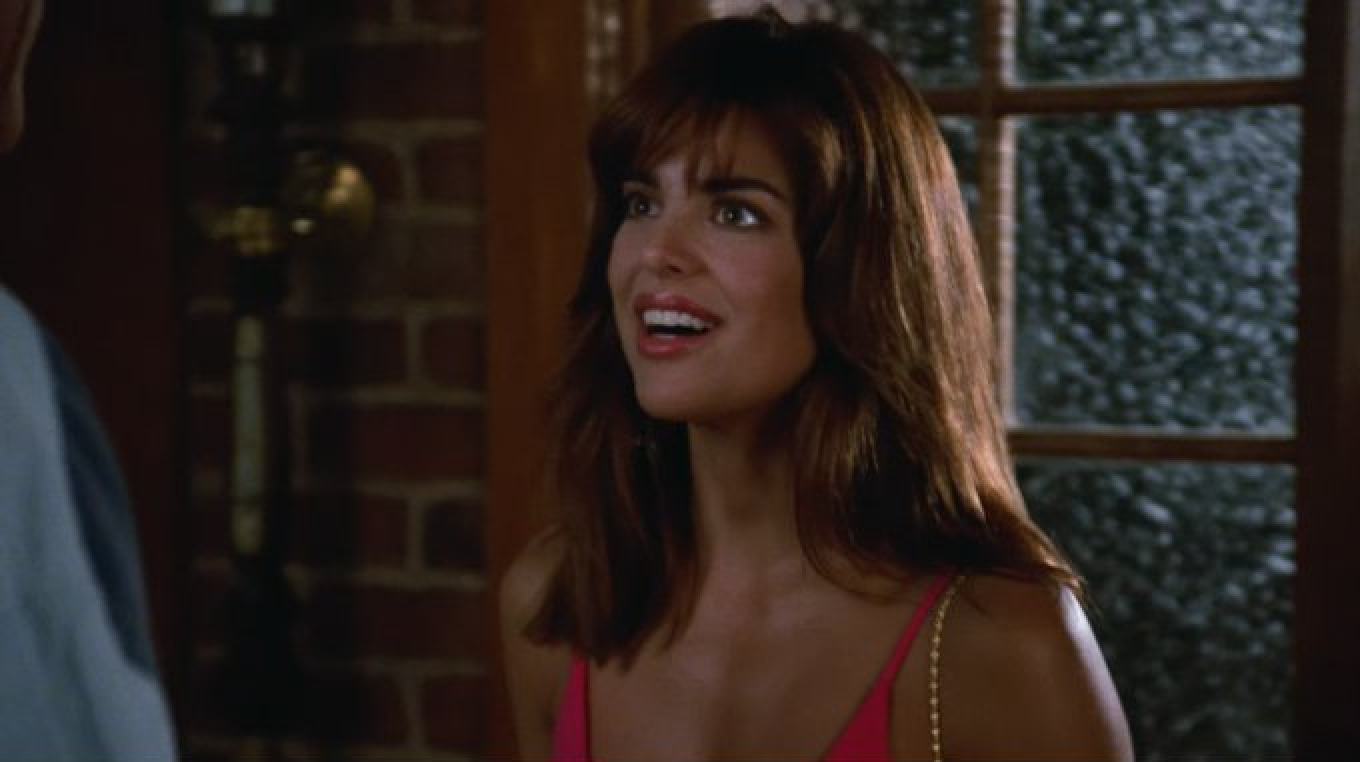 From her TV shows and Real Housewives salary to her eponymous QVC clothing line and make-up brand Rinna Beauty, the Hollywood actress has reportedly pocketed a cool US$10 million to date.
4. Pamela Anderson – US$20 million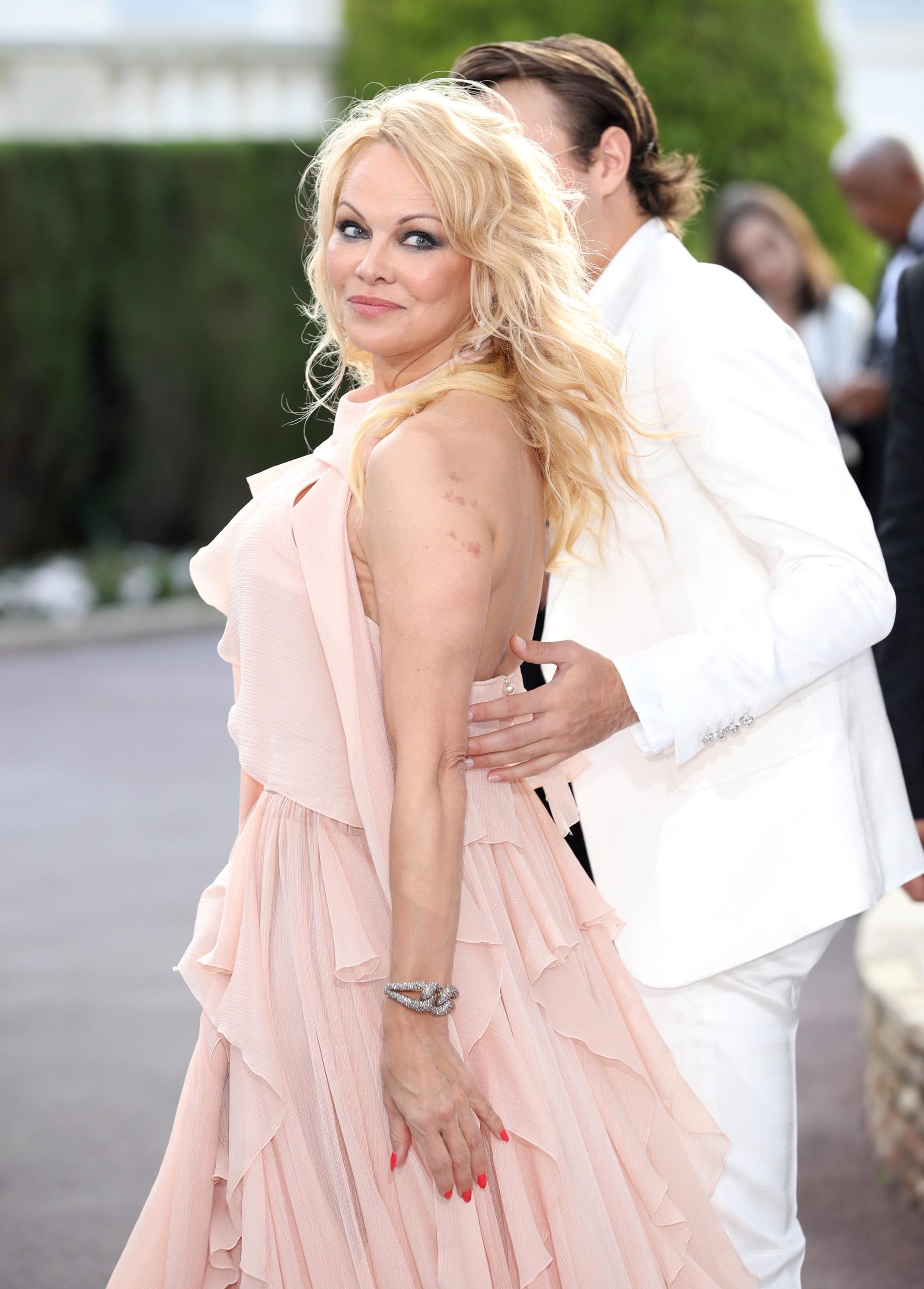 Some might argue that without Pamela Anderson there would be no
Baywatch
. The Canadian beauty may still be making headlines thanks to Hulu's recent miniseries
Pam & Tommy
, but in the 90s she was better known as lifeguard C.J. Parker.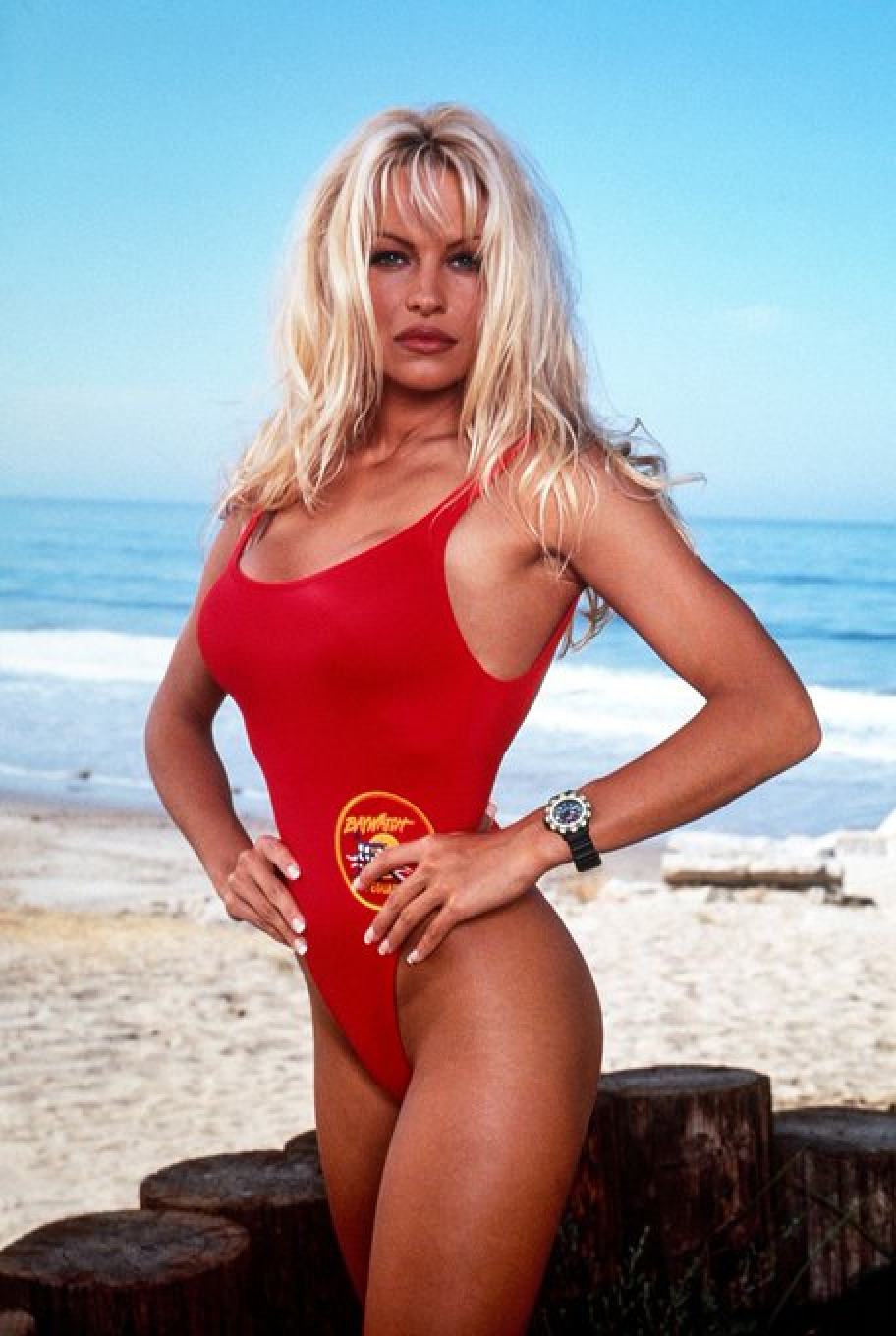 Anderson became one of the longest-serving cast members on Baywatch and was famous for her red swimsuit and slow motion runs on the beach. She was earning roughly US$12 million per season in the later years of the show, according to Celebrity Net Worth.
She reprised her role in a reunion movie,
Baywatch: Hawaiian Wedding
in 2003, and then made an ironic, slow motion appearance in 2017's
Baywatch
remake with
Dwayne Johnson
and Zac Efron in homage to the original.
In 2006, at an event promoting the release of DVD box sets of the show, she told reporters she was "excited" for
her sons
to watch the show. "I want my kids to see it and then they'll know how cool their mum is,"
Today
reported
.
The Playboy cover model also earned US$550,000 for her three-day appearance in India's version of Big Brother, Big Boss, and had also appeared on various Dancing with the Stars episodes and spin-offs over the years.
3. Jason Momoa – US$25 million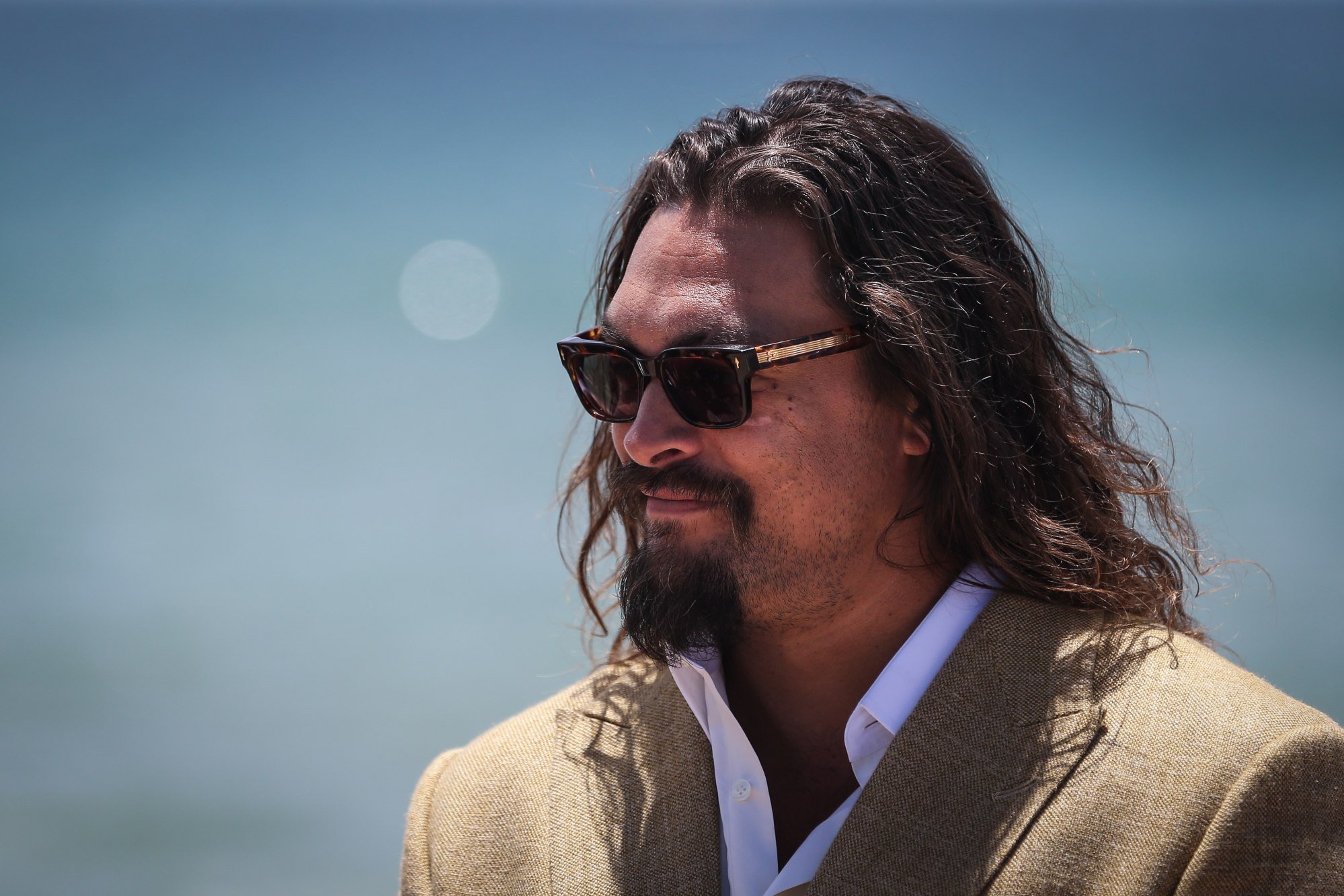 The
Aquaman
superhero played lifeguard Jason Ioane on
Baywatch
from 1999 until 2001. However, it doesn't sound like it was his proudest moment on screen. He told Australian radio show Fitzy and Wippa that he
never wanted his kids
to see his work on the popular show.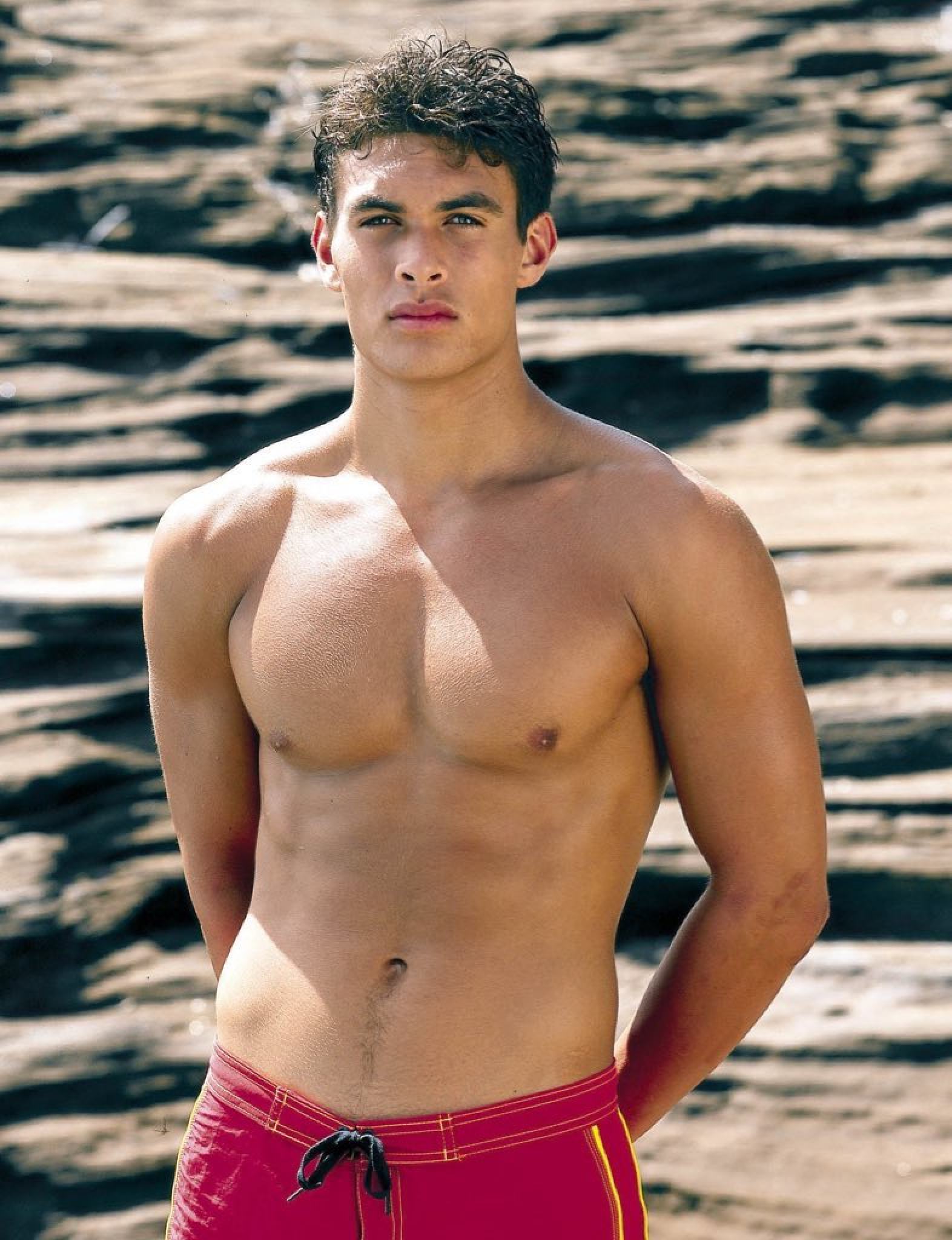 "We don't say the B-word at home. We hide all of that, mate!" Momoa joked.
"We don't talk about those words. The B-word didn't happen. The earlier things in my career, you can't see that," he added.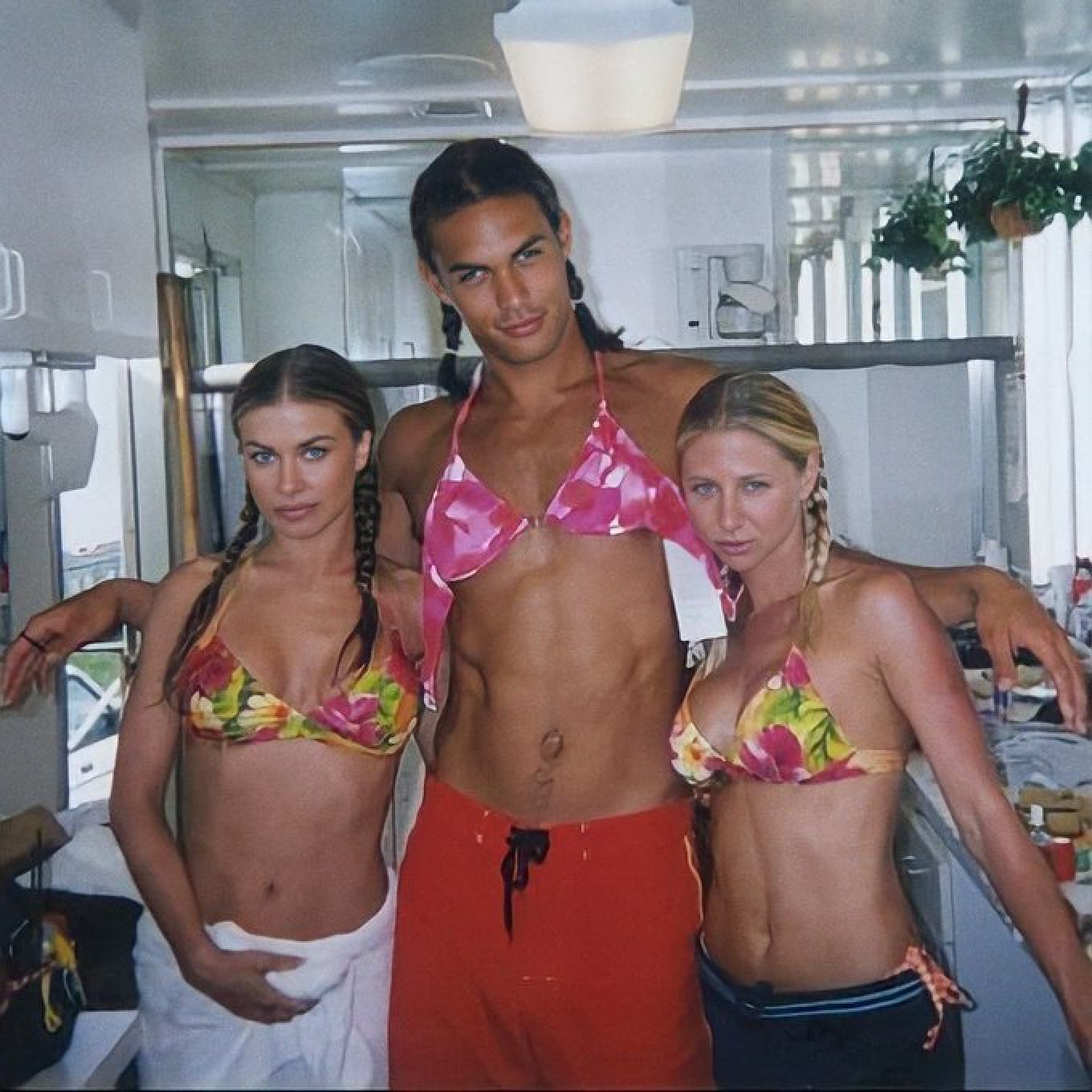 The once lean and clean-shaven Momoa did nevertheless reprise his role for Baywatch: Hawaiian Wedding in 2003, but afterwards went on to star in some of this decade's biggest films and shows, from Game of Thrones to Dune. Momoa has a reported net worth of US$25 million today.
2. Mariska Hargitay – US$100 million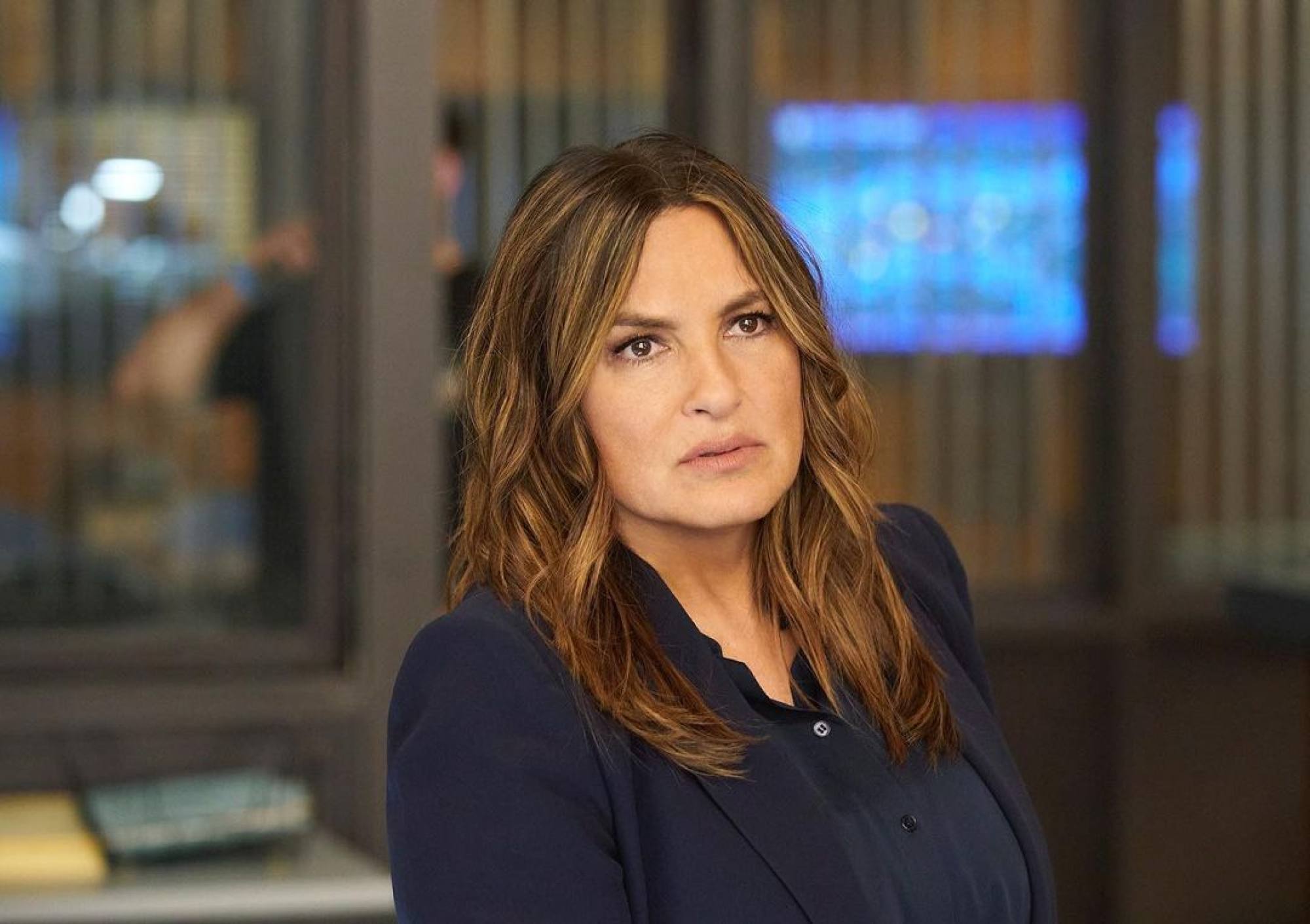 The Law & Order: SVU actress was another of the now-famous faces to guest star in Baywatch in the early days. Hargitay appeared in the third episode in the first season as character Lisa Peters along with comedian and actor David Spade.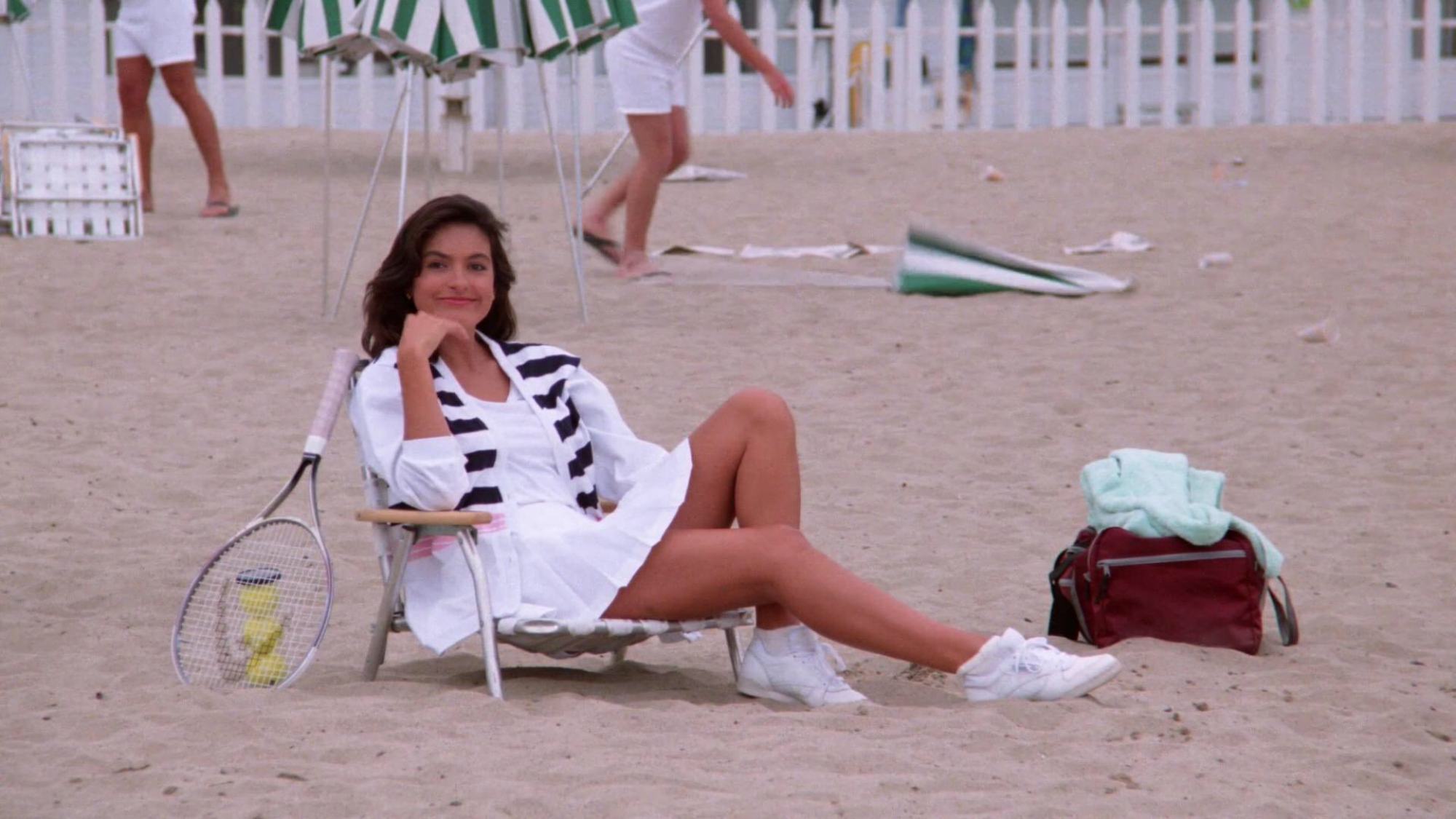 However, thanks to a US$450,000 per episode salary for her role as commanding officer Olivia Benson on Law & Order, which has gone on for more than two decades, Hargitay now has a reported net worth of US$100 million. Despite being the daughter of 1950s actress and sex symbol Jayne Mansfield, Hargitay's exhaustive list of acting credits show she's worked hard to amass her own fortune. She earns somewhere between US$13-15 million annually from Law & Order alone.
1. Sofía Vergara – US$180 million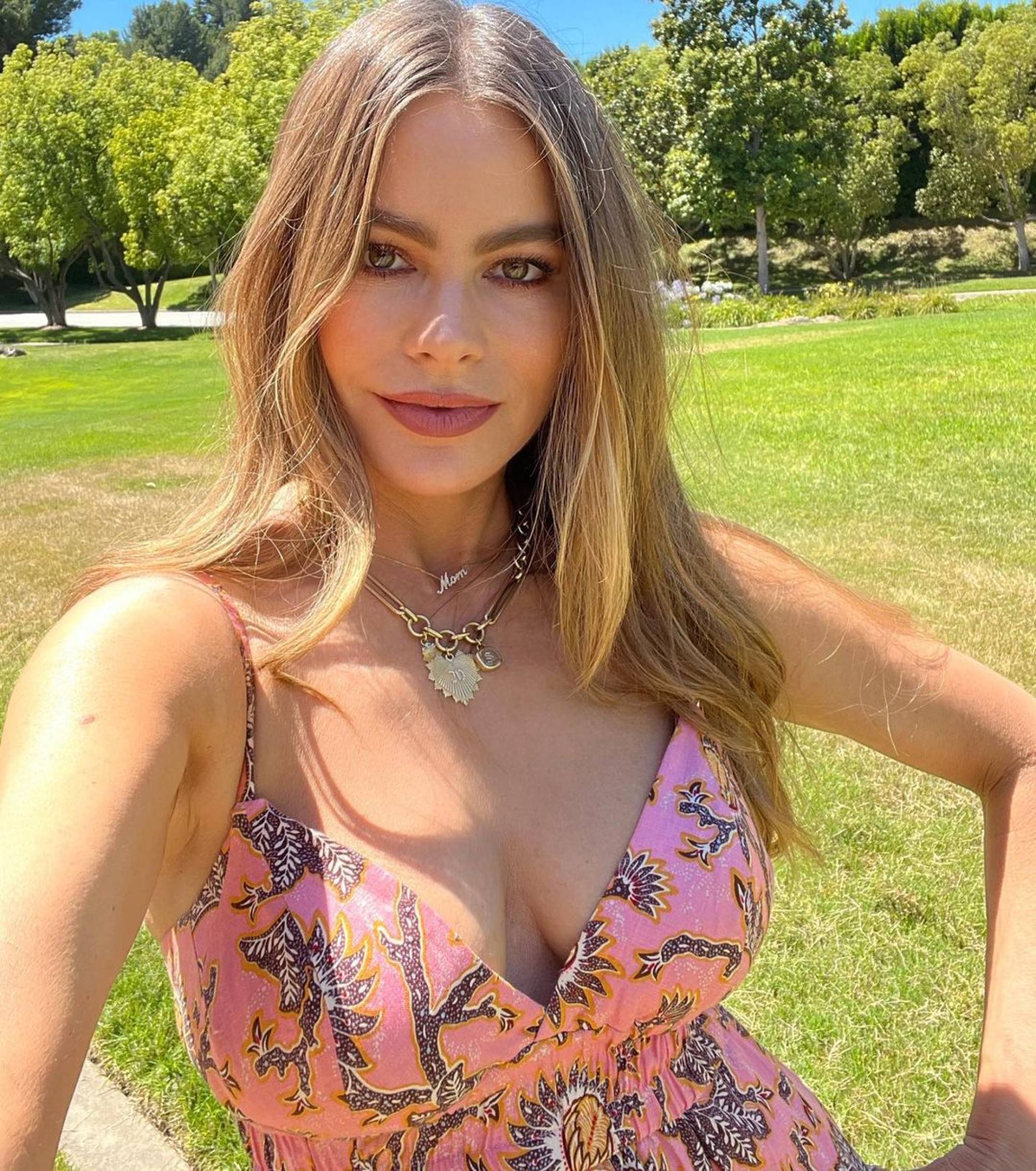 Topping the list is none other than Sofía Vergara, who made her American TV debut on Baywatch in season nine. The Latina actress appeared in a gym scene, but the cameo was uncredited at the time.
Vergara has of course
come a long way
since then thanks to her role as Gloria Pritchett in hit sitcom
Modern Family,
which she was earning US$500,000 per episode for. Her numerous brand endorsements and licensing deals earn her 60 per cent of her enormous wealth, according to
Forbes
. She even landed the number one spot on
Forbes
' 2020 world's highest-paid actresses list, banking US$43 million that year.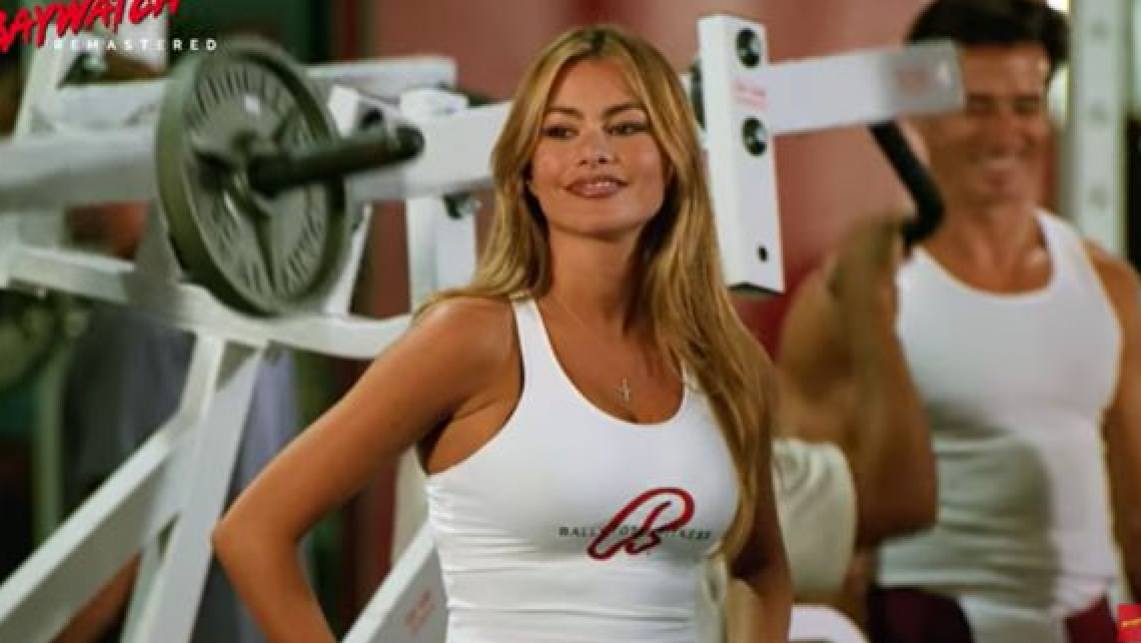 The Colombian actress didn't do badly from her America's Got Talent judging gig either – the show reportedly pays her US$10 million per season according to The Things. Wow!

Pamela Anderson's character was so iconic, she cameoed in the 2017 Baywatch movie alongside Dwayne Johnson and Zac Efron – now she's worth US$20 million
Many stars went on to appear in other long-running shows, like Mariska Hargitay in Law & Order: SVU, Jason Momoa in Game of Thrones and Sofía Vergara in Modern Family