Who is Pete Davidson's little sister, Casey Davidson? Kim Kardashian and Kaia Gerber like her Instagram posts and Ariana Grande copied her tattoo, but she leads a low key life studying medicine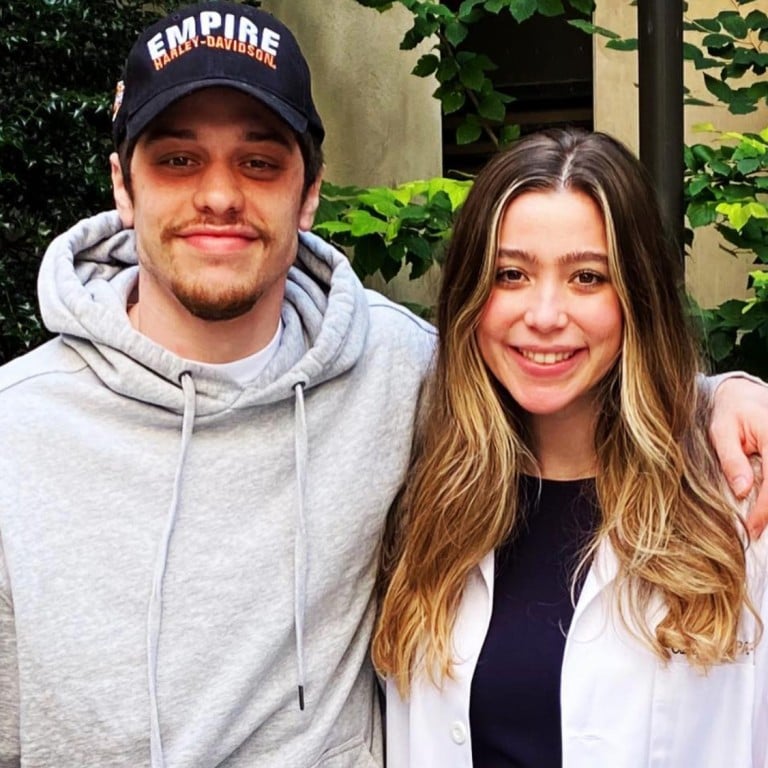 The Kardashian-Jenners are the epitome of a blended family. From Caitlyn Jenner's two children with
ex-wife Linda Thompson
(who also dated Elvis Presley), to Kris' four children – Rob, Kim, Khloé and Kourtney – with the late Rob Kardashian, and then Kendall and Kylie, who Caitlyn and Kris share from their 22-year marriage … this star-studded family is big, to say the least. They could even make a show out of it … oh, wait.
Kim wasn't wrong in that episode of Keeping up with the Kardashians when she said her family was "like the Brady Bunch on crack".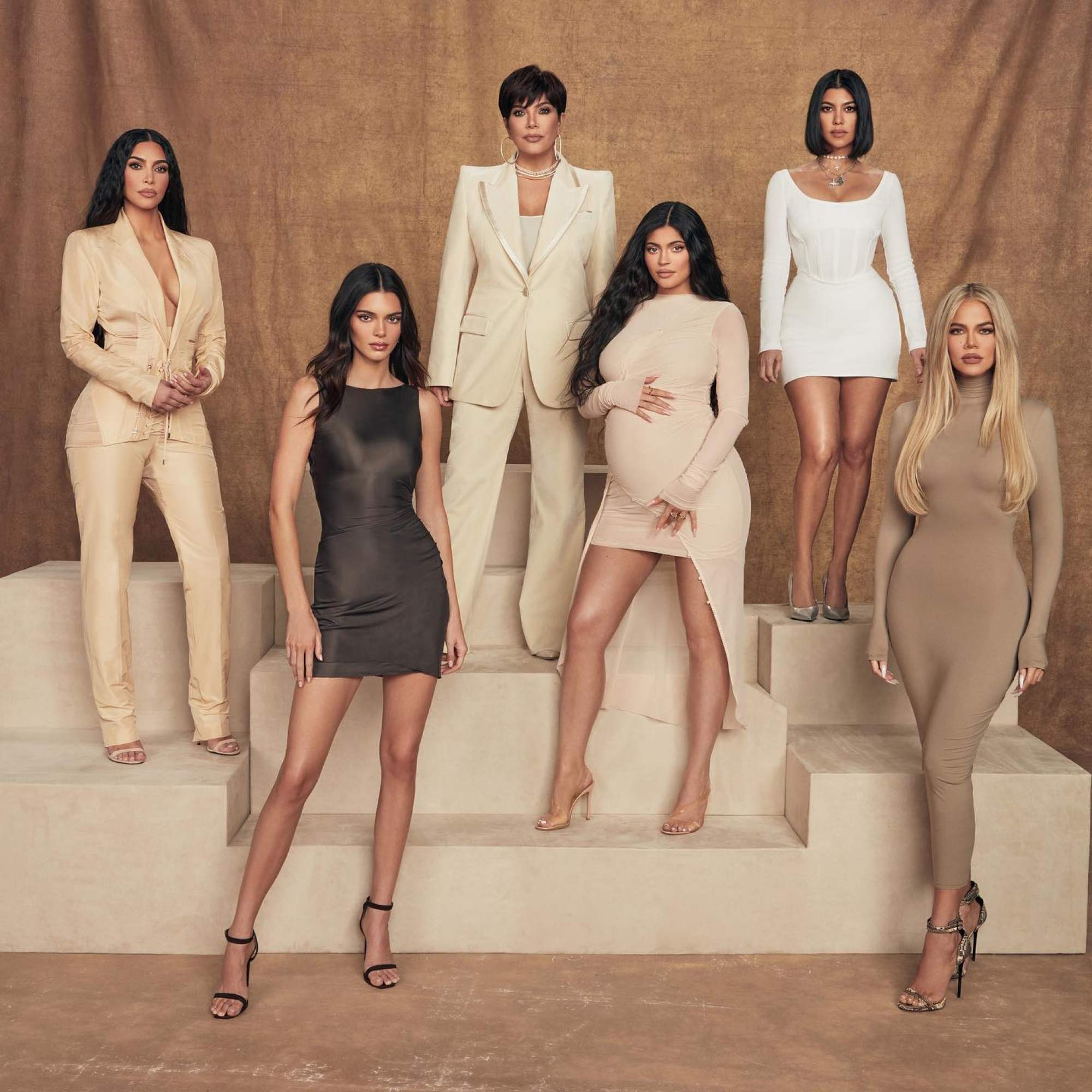 Of course, most of the family have flown the nest by now and gone on to start their own families – thereby extending the Kardashian family tree as each year passes
with new beaux
, belles and babies.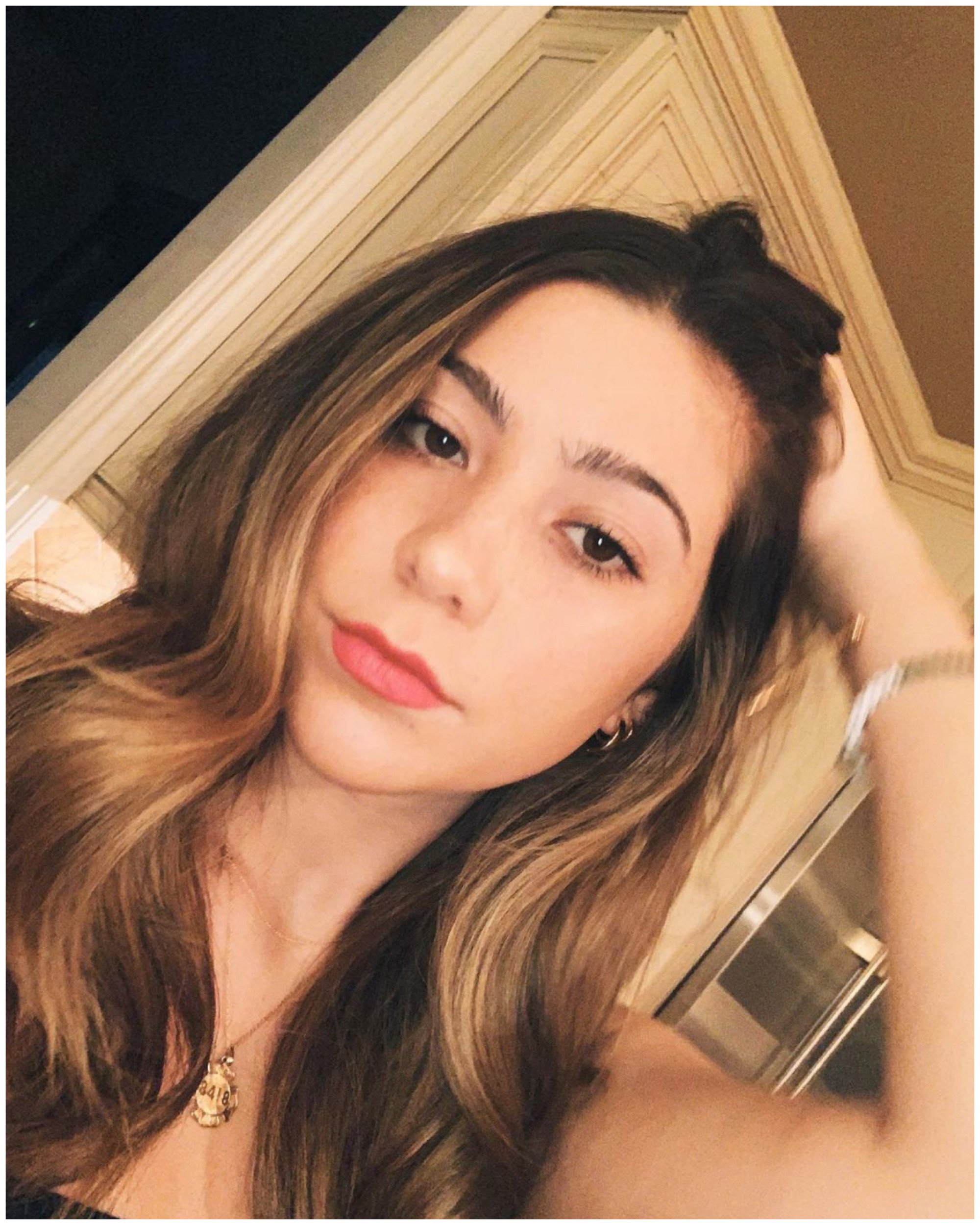 Following her divorce from Kanye "Ye" West, Kim in particular set social media alight when
she started dating
SNL
's Pete Davidson. Although there aren't any wedding bells in sight (yet), the two have been actively merging their busy schedules.
Pete has even starred on the family's new Hulu reality show The Kardashians. But has Kim been getting along with his family? In April, US Weekly reported that Kim had met his grandparents in his native New York.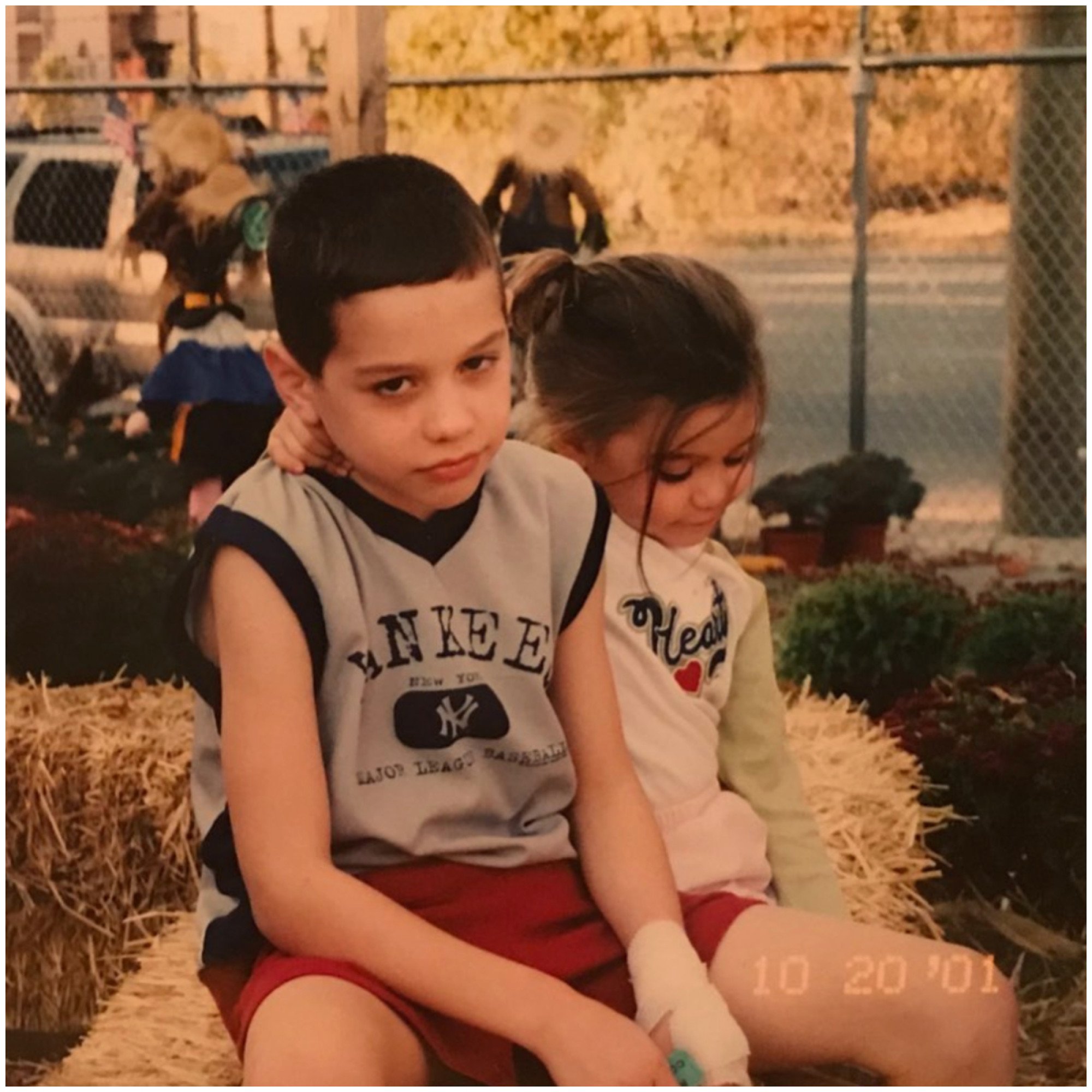 But what about his siblings? Pete only has one: his sister, Casey Davidson. Although she's not nearly as famous as Kim's reality TV star siblings, she's been starting to gain more attention of late.
So what do we know about the 24-year-old New Yorker?
She stays out of the spotlight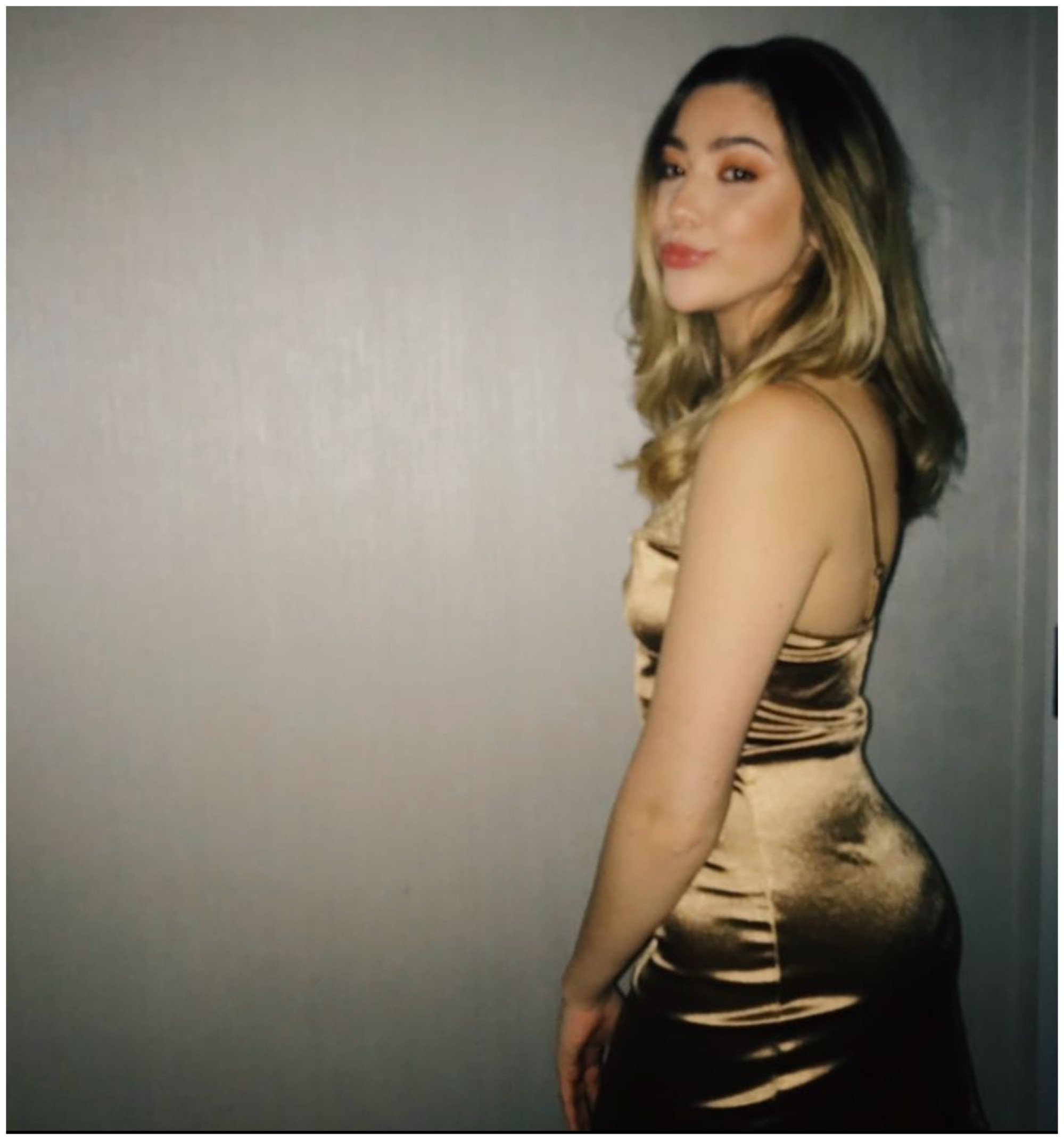 Thus far, Pete's younger sis has managed to enjoy life under the radar, despite her brother's fame. Born on November 28, 1997, in Staten Island, New York, to Scott Davidson and Amy Waters Davidson, she's kept a low profile, but still appeared in public a few times with The Suicide Squad actor, including at a New York Knicks game last year.
Unlike her famous brother, Casey has no interest in getting into showbiz, and didn't star in Pete's semi-autobiographical film
The King of Staten Island
back in 2020. Although the siblings' real-life grandfather stars in the production, Casey merely makes a brief cameo, while
Maude Apatow
(daughter of Judd Apatow, who directed the film) plays her role as the protagonist (Pete)'s sister, according to Refinery29.
… But she's pretty active on Instagram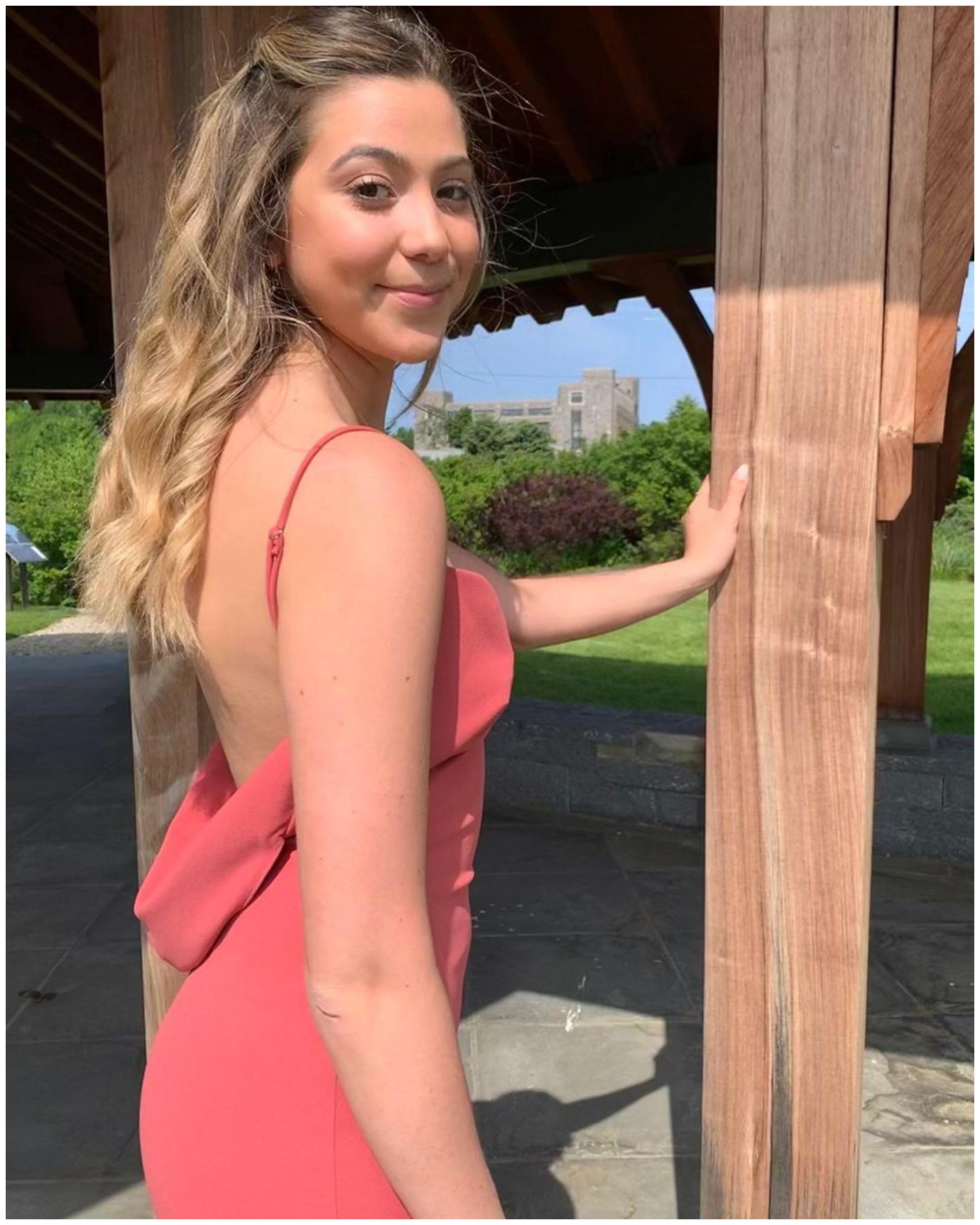 With over 50,000 followers on the social media platform, the younger Davidson has already accumulated an unexpected fan base through her public account.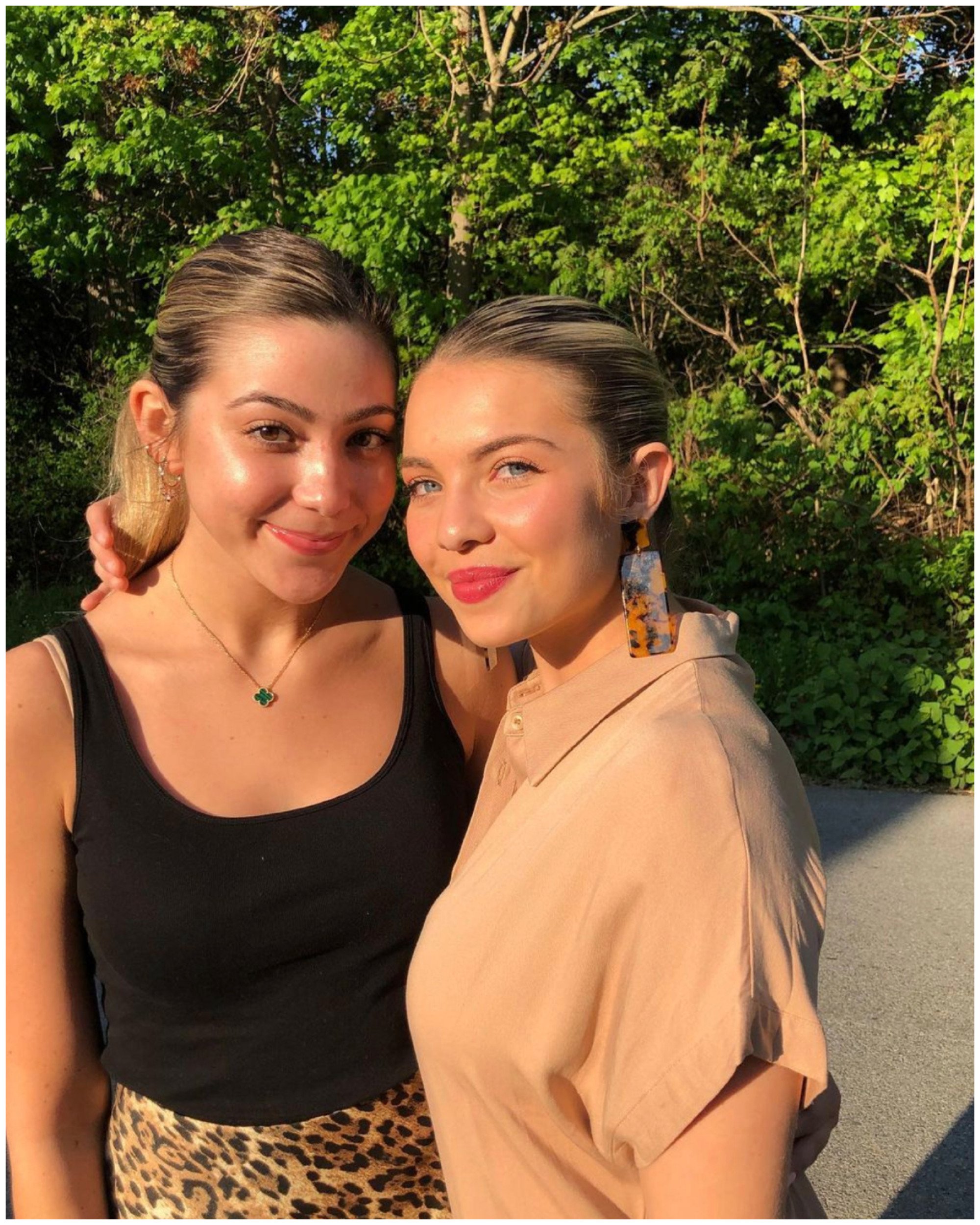 So far, she hasn't been shy about sharing moments from her personal life, from family gatherings to parties with friends and holidays across the globe. And yes, there are pics of Pete on there too.
She loves basketball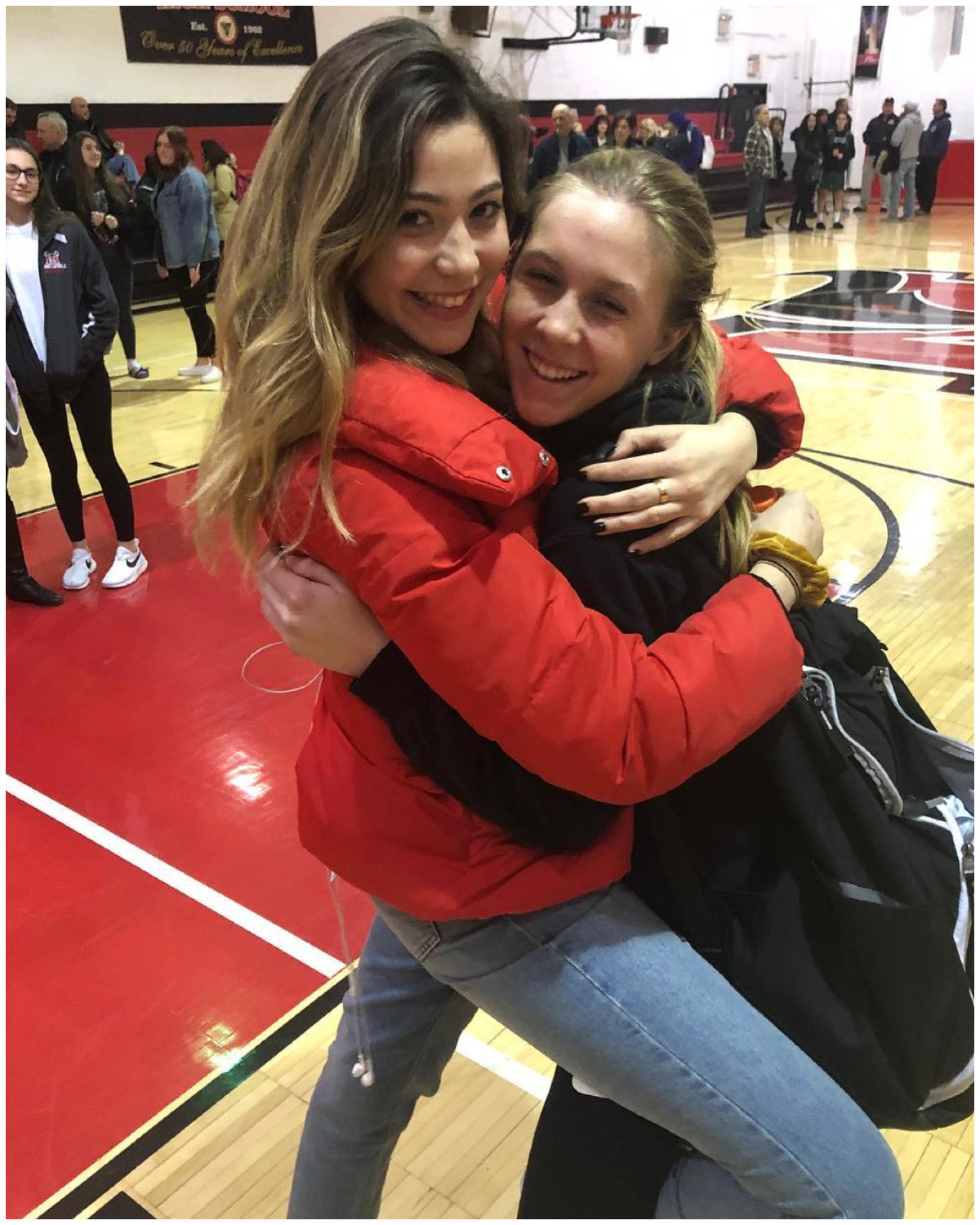 Based on her Instagram feed, Casey is a huge basketball fan. The athlete has plenty of photos of her playing the sport with her Marist College teammates back in the day. She graduated from the Poughkeepsie, New York institution in 2019.
Her father, Scott, was one of the courageous fighters who died in the September 11 attacks, and he was memorialised in The King of Staten Island, in which Pete's character's father is also a firefighter who dies in the line of duty.
Much like his daughter Casey, father Scott was an all-star basketball player at school, and graduated as captain of his team back in 1990, according to All That's Interesting.
She's training to be a physician's assistant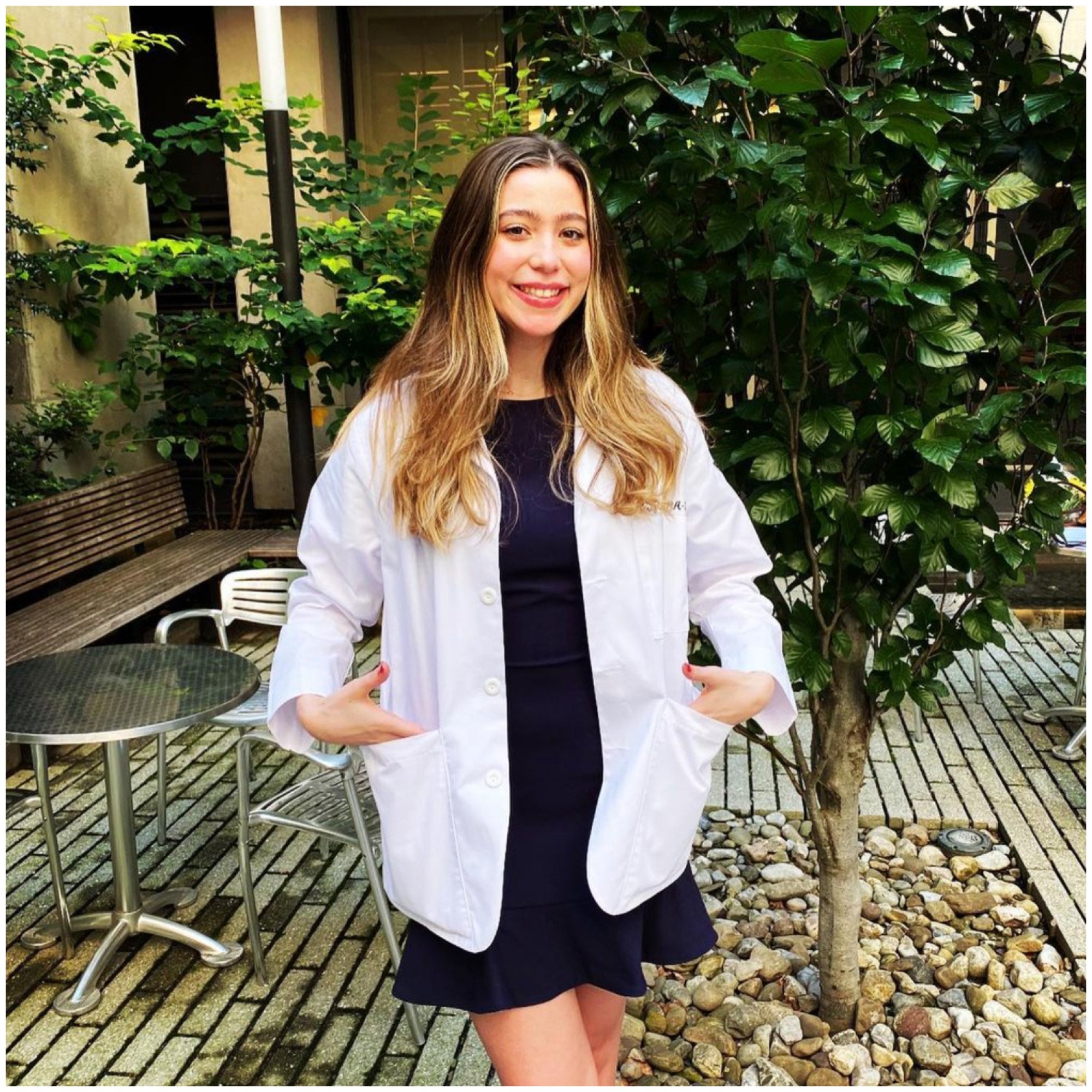 After graduating from her didactic year at Marist College at the end of last year, Casey looks set to pursue a career in the medical field. Now, she's doing the physician's assistant programme at Pace University-Lenox Hill Hospital, according to her Facebook. The 24-year-old started the course in 2020 and is already known to have a big heart, often starting fundraisers to raise money for notable causes like The Leukaemia & Lymphoma Society.
Her mother, Amy, works as a nurse at the Xaverian School in Brooklyn, according to multiple sources. Seems like Casey has followed in the footsteps of both her parents.
A proud sister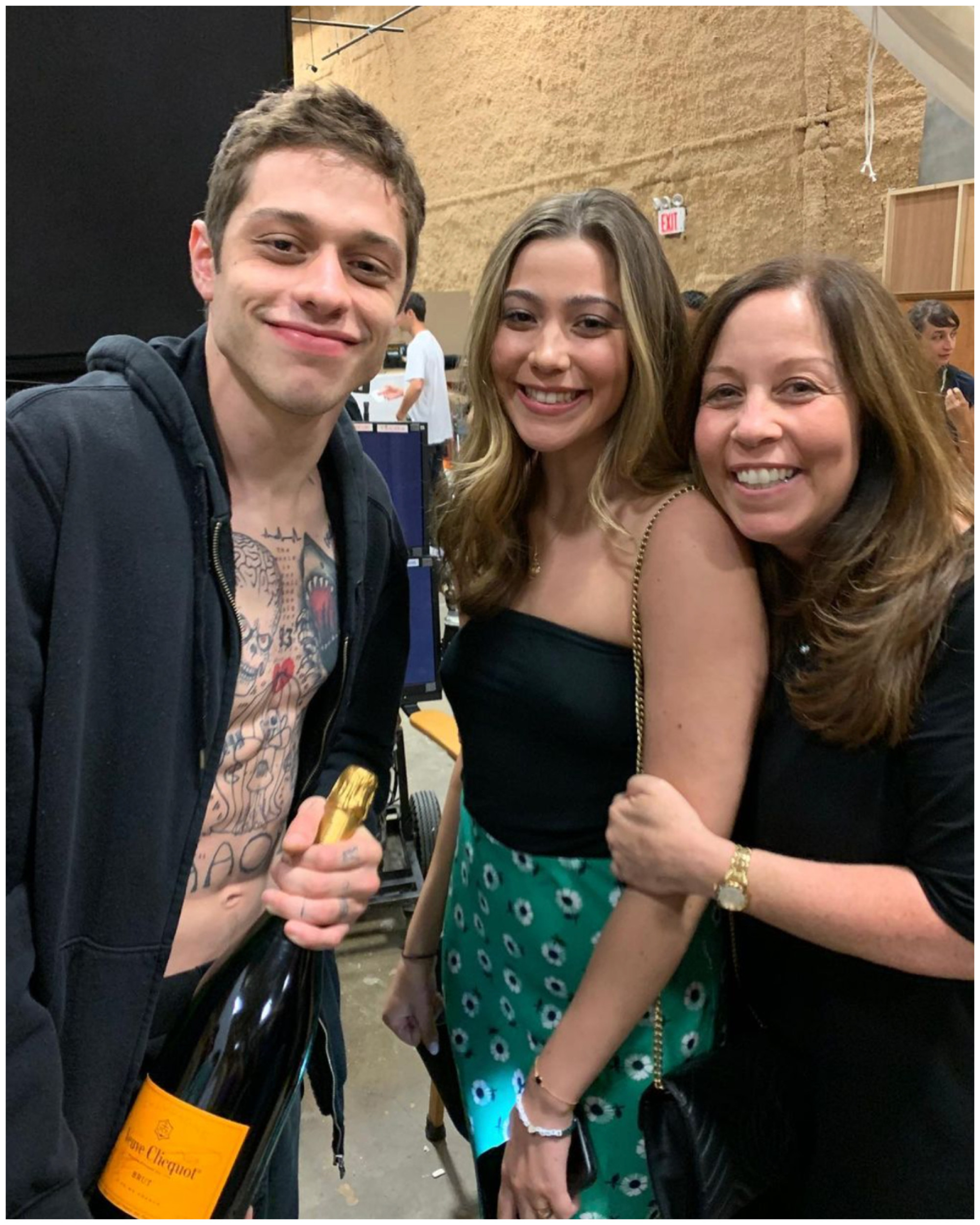 Although they chose very different paths in life, it's evident that Pete and Casey remain close. Only four years apart in age, they've shared plenty of experiences, with Casey often posting images of them together from childhood till now. In 2019, she shared a backstage photo with Pete and her mum, captioning it "proud sister".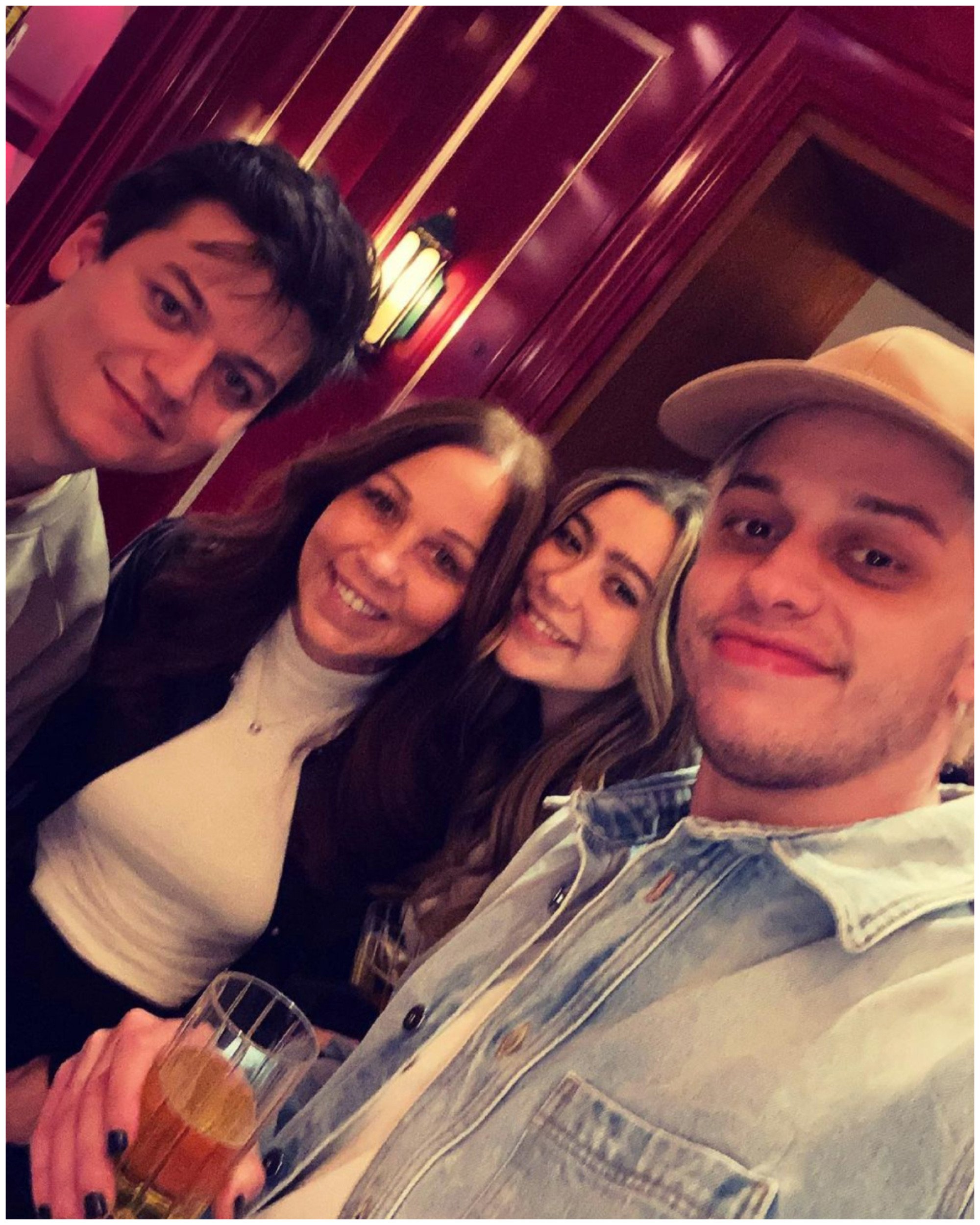 Pete, 28, currently doesn't have an Instagram account, having deleted it amid
the West-Kardashian drama
. He reactivated it in February, but appears to have gone off the grid once more.
According to entertainment website Heavy, the siblings share the same tattoo as a tribute to their father. The two inked their dad's badge number "8418" on their bodies – in Pete's case on his left arm – to remember him. What's more surprising though is that
Pete's ex Ariana Grande
got the same tattoo when she was dating the comedian. It was one of many tattoos the pair got while they were together.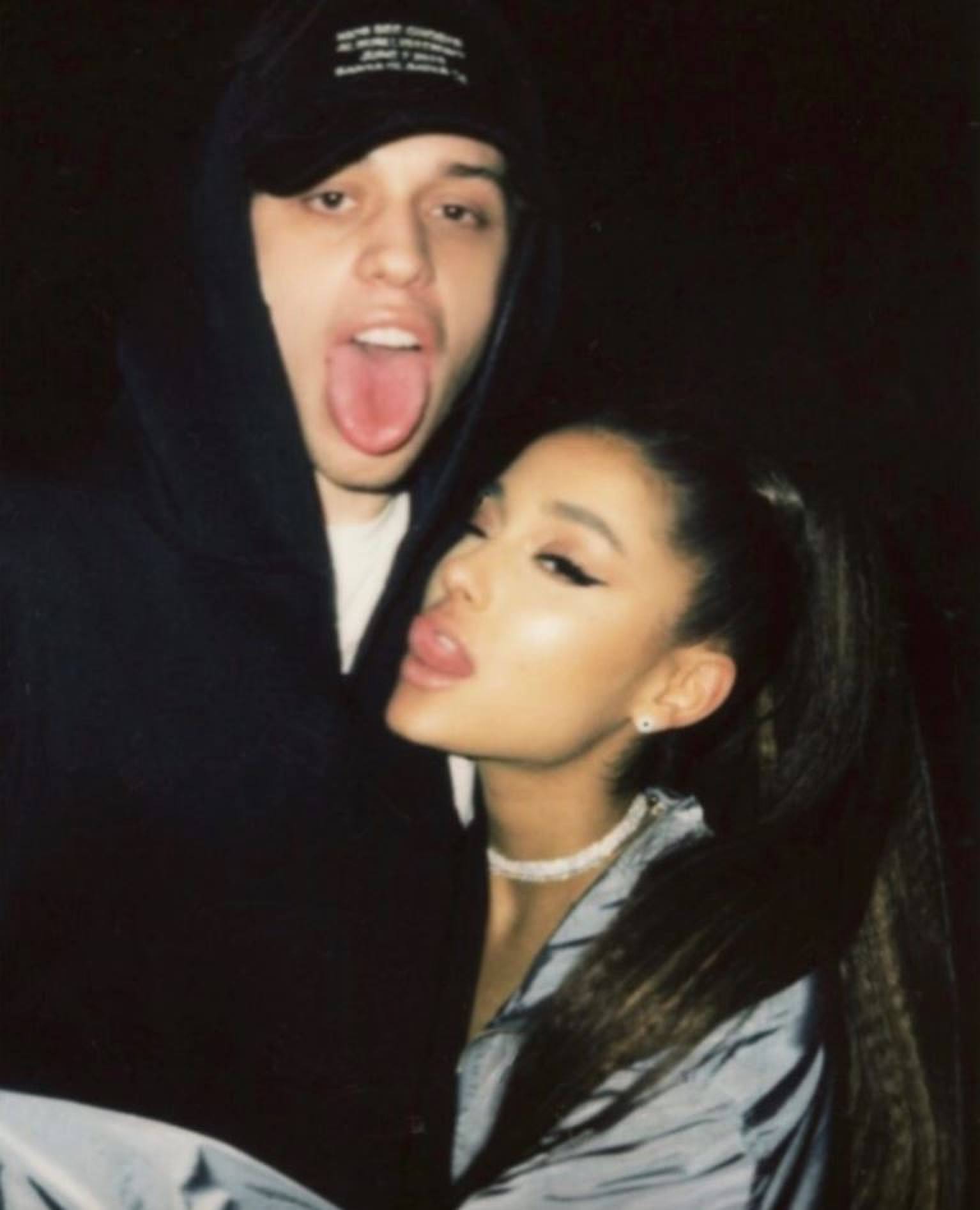 Grande has since inked over the ankle tat with a tribute to the dog she shared with her ex, the late Mac Miller.
But has she met Kim K yet?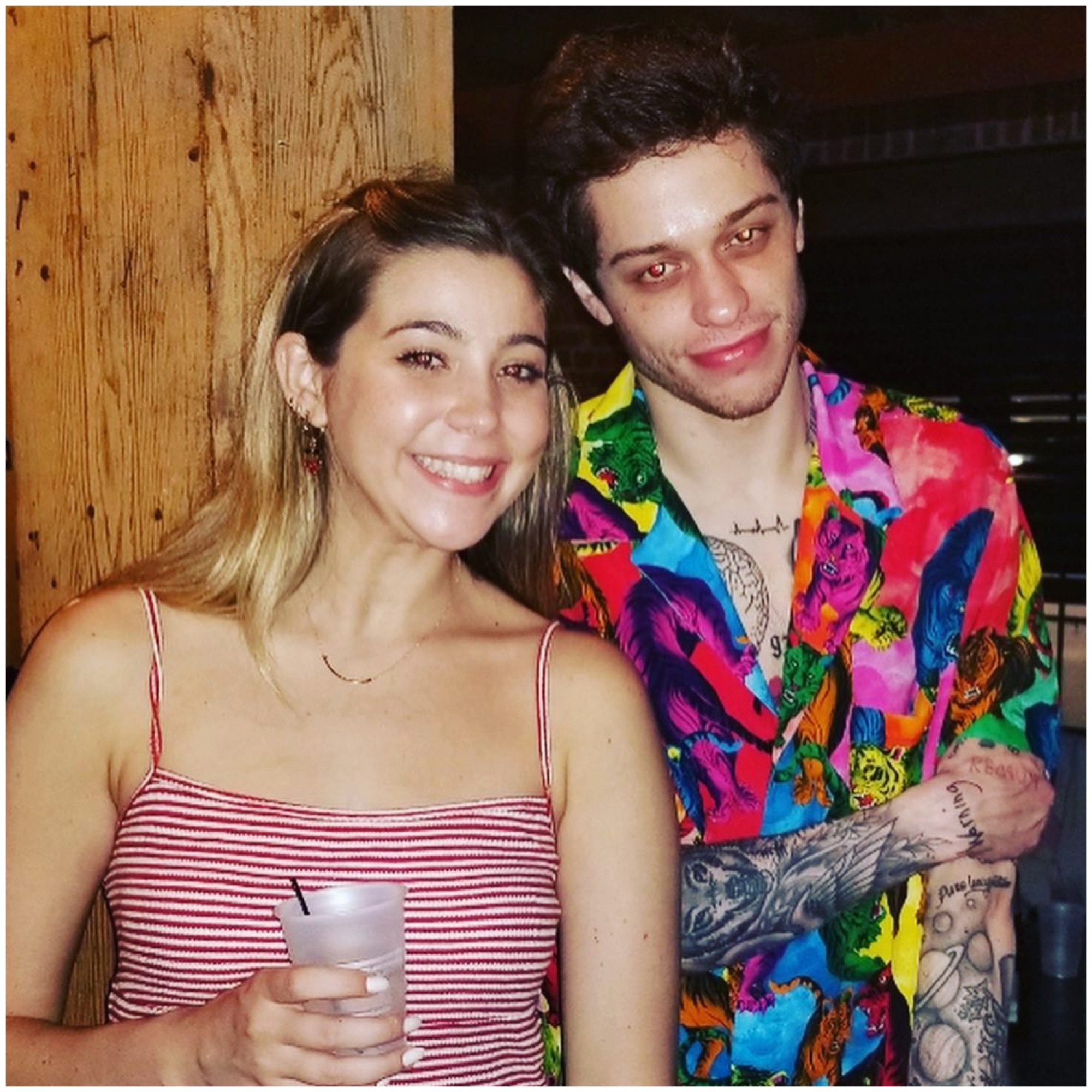 Pete is clearly happy to be seen out and about with the Kardashian siblings on Instagram and on their show, so has Kim returned the gesture by hanging out with Casey too? There haven't been any sightings of the two meeting in public yet, but Kim did get the internet buzzing when she liked one of Casey's photos on Instagram last December.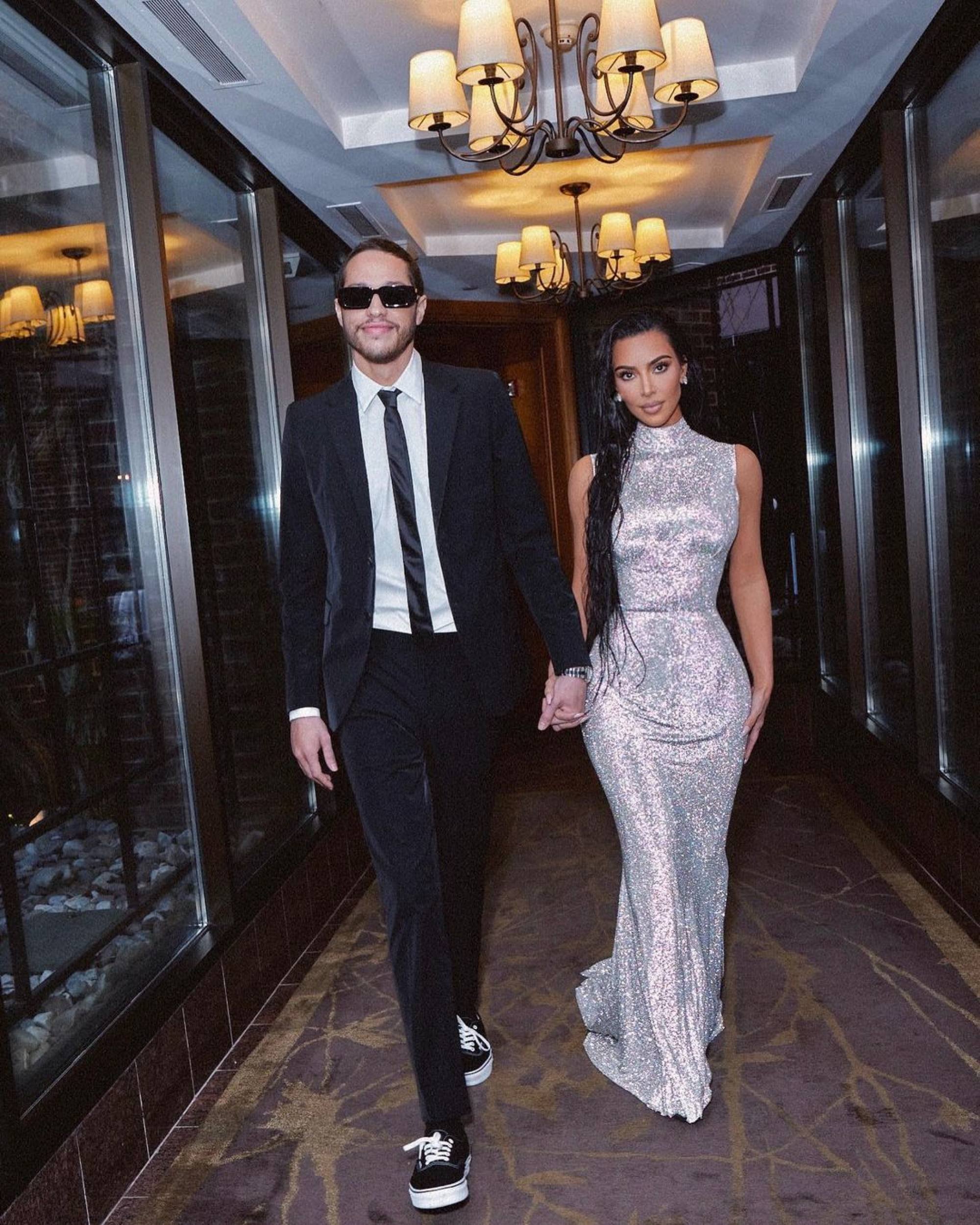 Cosmopolitan decided that Casey was "trolling" Pete with the photo she shared of her and her brother on the platform, writing "caption this" underneath a photo of the pair at a basketball game, with Pete wearing some questionable patchwork trousers and gesturing with his hands. The comments came flooding in, with people suggesting things like, "What does someone even get Kim for Christmas" and "Yea now I get a lifetime supply of Skims".
Still, perhaps the fact that Kim K doesn't yet follow Casey back on Instagram shows that the pair aren't as close as they could be yet. Interestingly, Kaia Gerber, Pete's ex, does follow Casey.
The
SNL
Romeo has also been
romantically linked
to Kate Beckinsale, Margaret Qualley and Phoebe Dynevor over the years.

After dating a string of beauties, from Kaia Gerber to Phoebe Dynevor and Ariana Grande, SNL's Pete Davidson is currently with Skims billionaire Kim Kardashian
He's since met Kylie, Khloé, Kendall et al, even starring on Hulu's The Kardashians, but has Kim K met his little sister Casey, who's training to be a physician's assistant?