Who is Nina Agdal, Logan Paul's rumoured girlfriend and Leonardo DiCaprio's ex? The Danish bombshell modelled for Victoria's Secret and once starred in a TV series with Kendall Jenner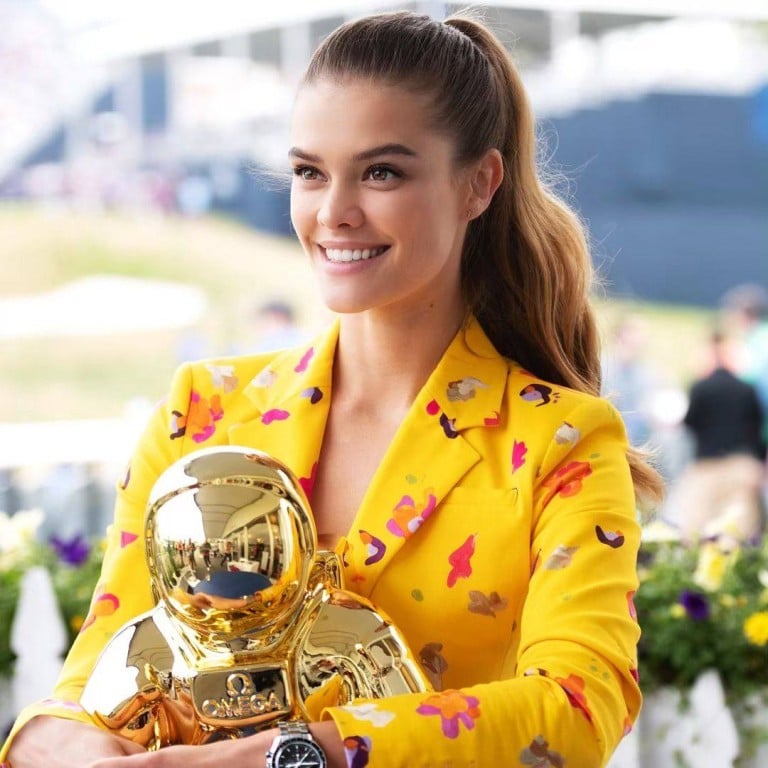 YouTuber-turned-professional-wrestler Logan Paul has sparked rumours with Nina Agdal once again after a recent intimate dinner together in New York in mid-July, British media reported. Just one month earlier, the pair were reportedly spotted sharing a kiss on a night out with friends in London.
In June, Paul also mentioned in True Geordie's podcast that he was seeing someone and, a month later, he confirmed with Impaulsive that he had a girlfriend. He didn't say her name, but it's believed that the mysterious girlfriend is Agdal.
So just who is the 30-year-old Danish model?
She arrived to the US with just US$40 to pursue her American modelling dream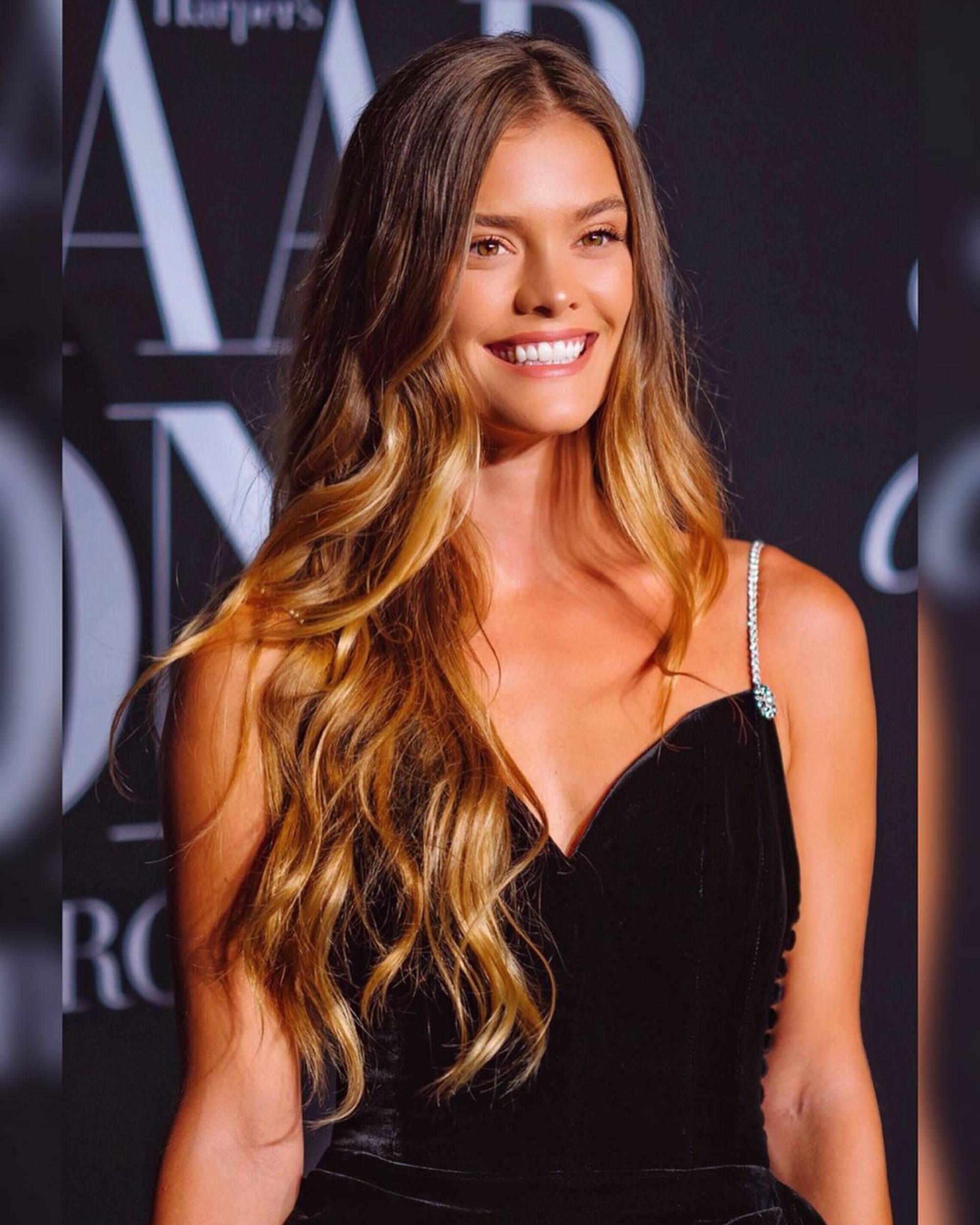 When Agdal was 15, she was discovered while walking down the street in her hometown, Hillerød, to attend Elite Model Look, an annual competition, she shared with Fox News. She didn't win, but landed a contract with Elite Models Copenhagen, she said in an interview with Daily Front Row.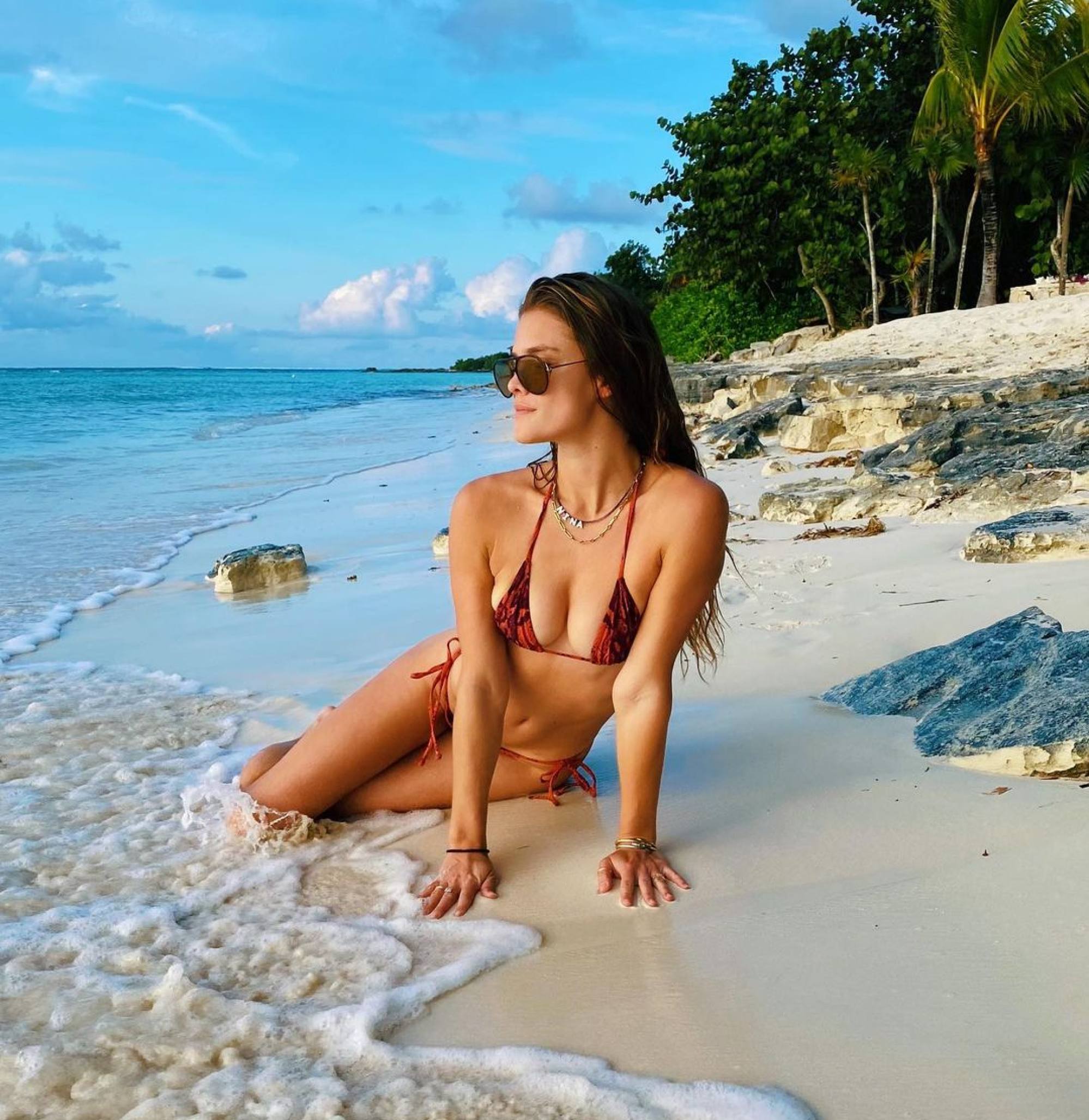 After finishing school at 18, she flew to Miami to pursue a modelling career with limited English and practically empty pockets. "English was my worst subject in school. I was very shy about saying anything and was so scared. I landed with US$40 and a little piece of paper with the address for the model apartment," she told Maxim for her 2017 cover shoot.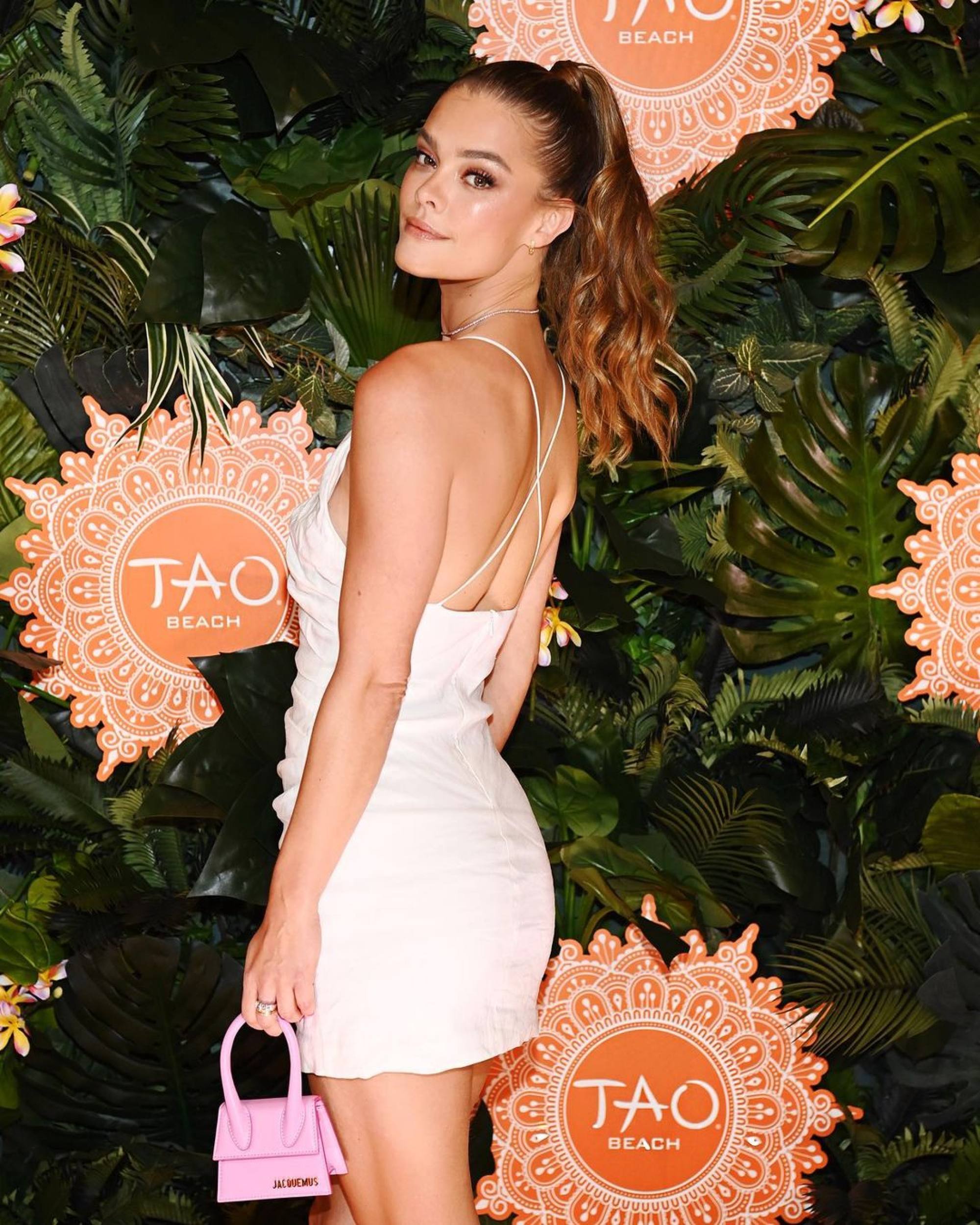 But the blonde beauty quickly became a household name,
modelling for Victoria's Secret
, Billabong, Adore Me, Bebe Stores and Calzedonia. In 2012, she skyrocketed to fame as the
Sports Illustrated
Swimsuit Issue's Rookie of the Year. In 2014, she graced the magazine's 50th anniversary cover alongside supermodels Lily Aldridge and Chrissy Teigen.
She has some film credits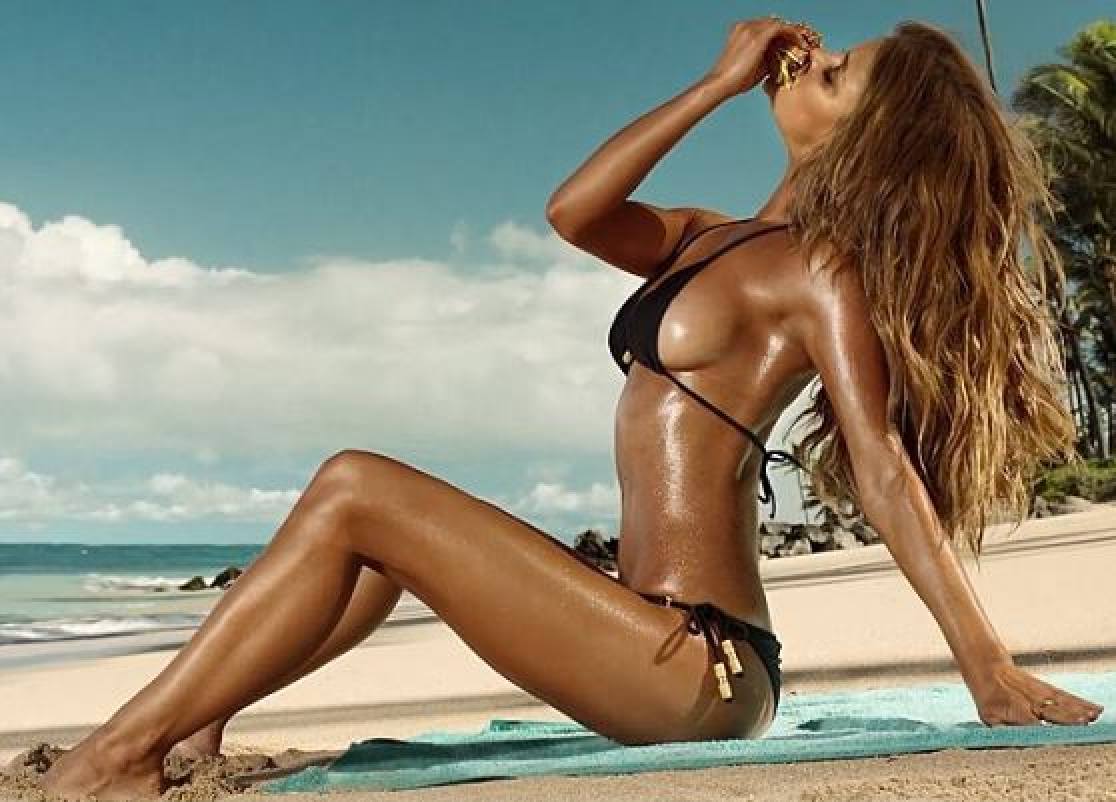 But Agdal has done more than strut the runway and pose for magazine covers. She appeared in romcom
Don Jon
(2013) alongside Joseph Gordon-Levitt, Scarlett Johansson and Brie Larson; and in comedy
Entourage
(2015), according to IMDB. She also
joined top models Kendall Jenner
, Emily Ratajkowski, Bella Hadid and many other stars in TV series
Love Advert
(2011-2018).
She has dated Hollywood heartthrobs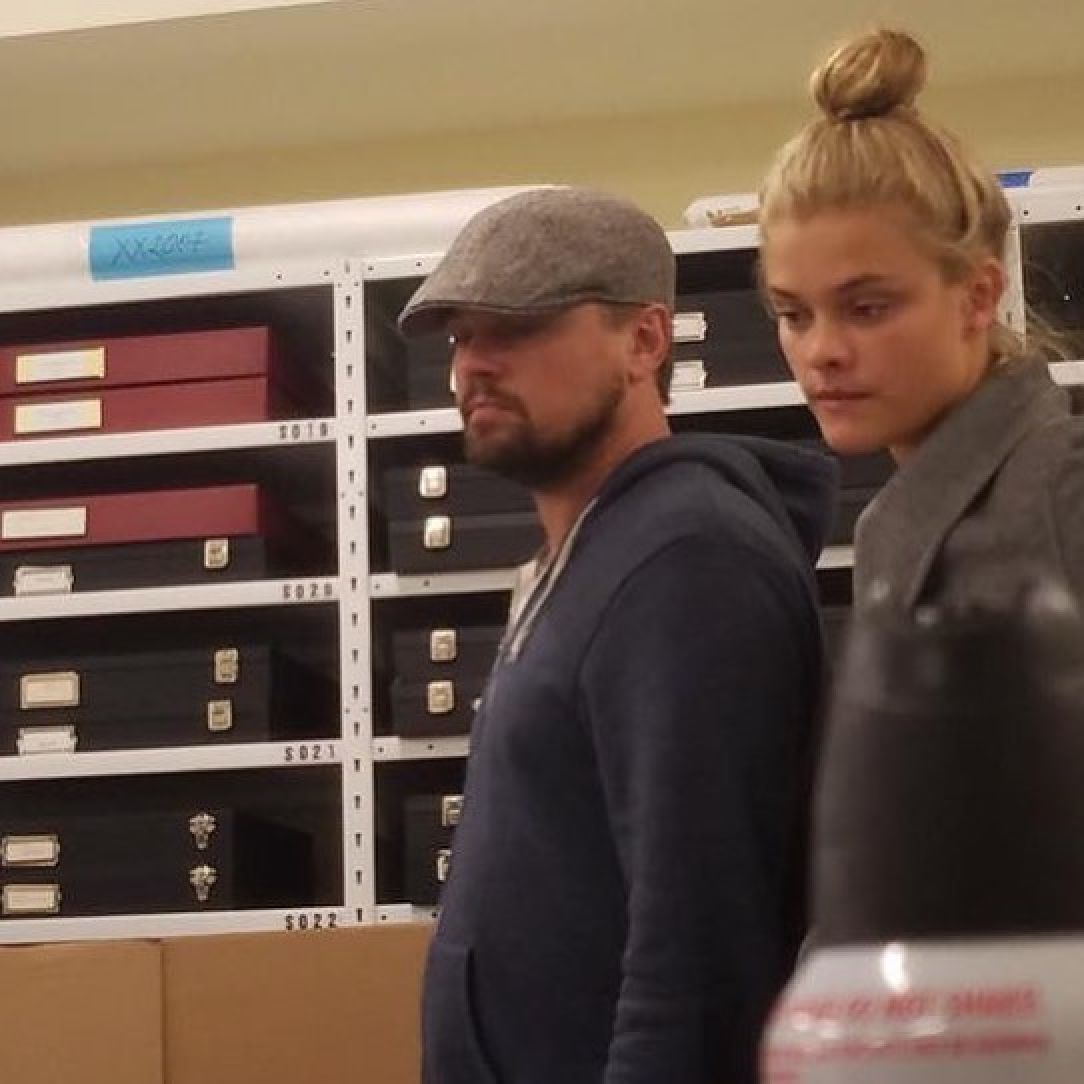 Agdal has been spotted on dates with A-list stars with backgrounds in everything from film to music. Her most famous boyfriend is none other than
Hollywood superstar Leonardo DiCaprio
, whom she dated back from 2016 to 2017.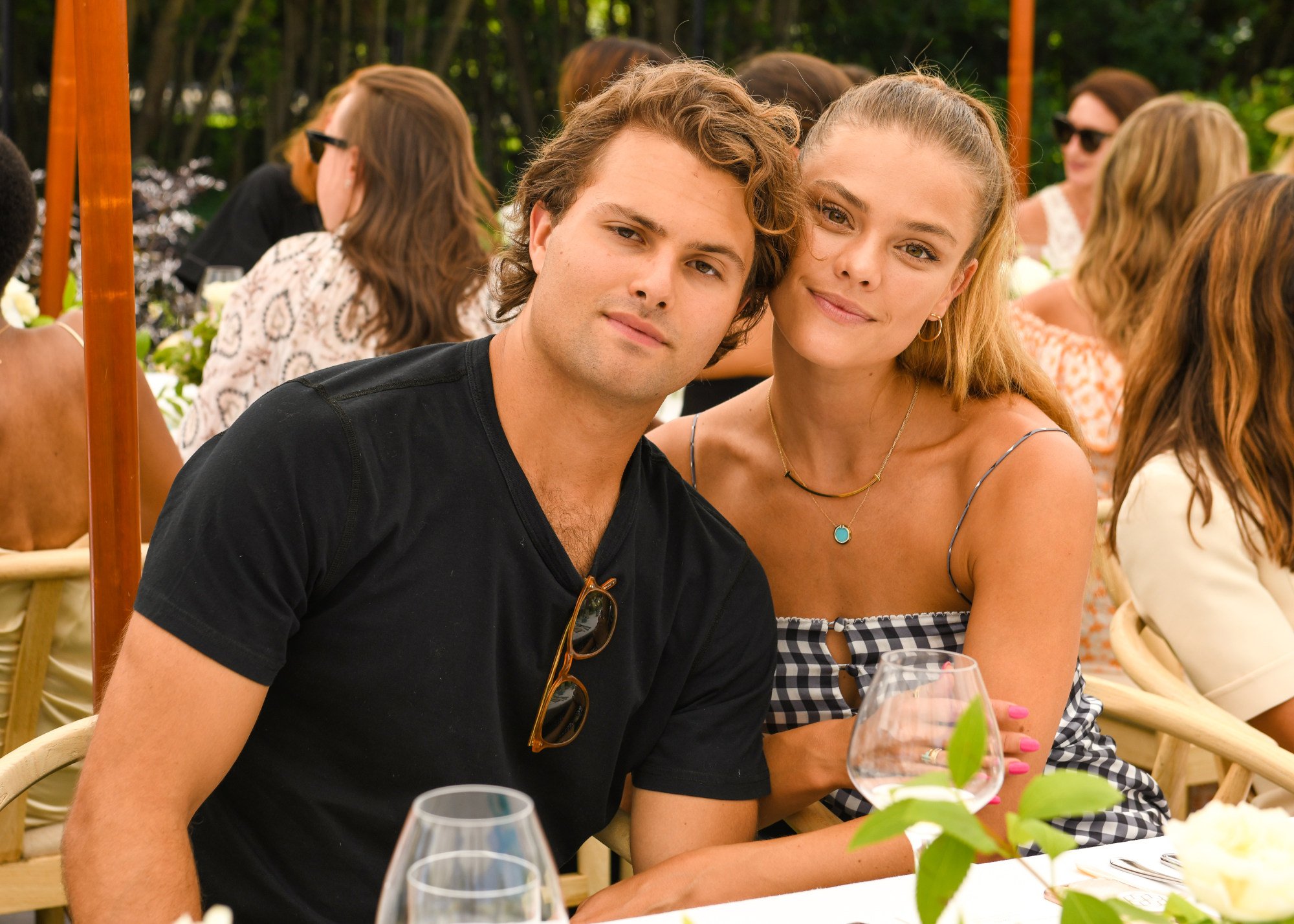 She was suspected to also have had a brief romance with
Joe Jonas
and Maroon 5's frontman Adam Levine before dating English singer Max George in 2013. After DiCaprio, she had a four-year relationship with actor Jack Brinkley-Cook.
She has her own workout app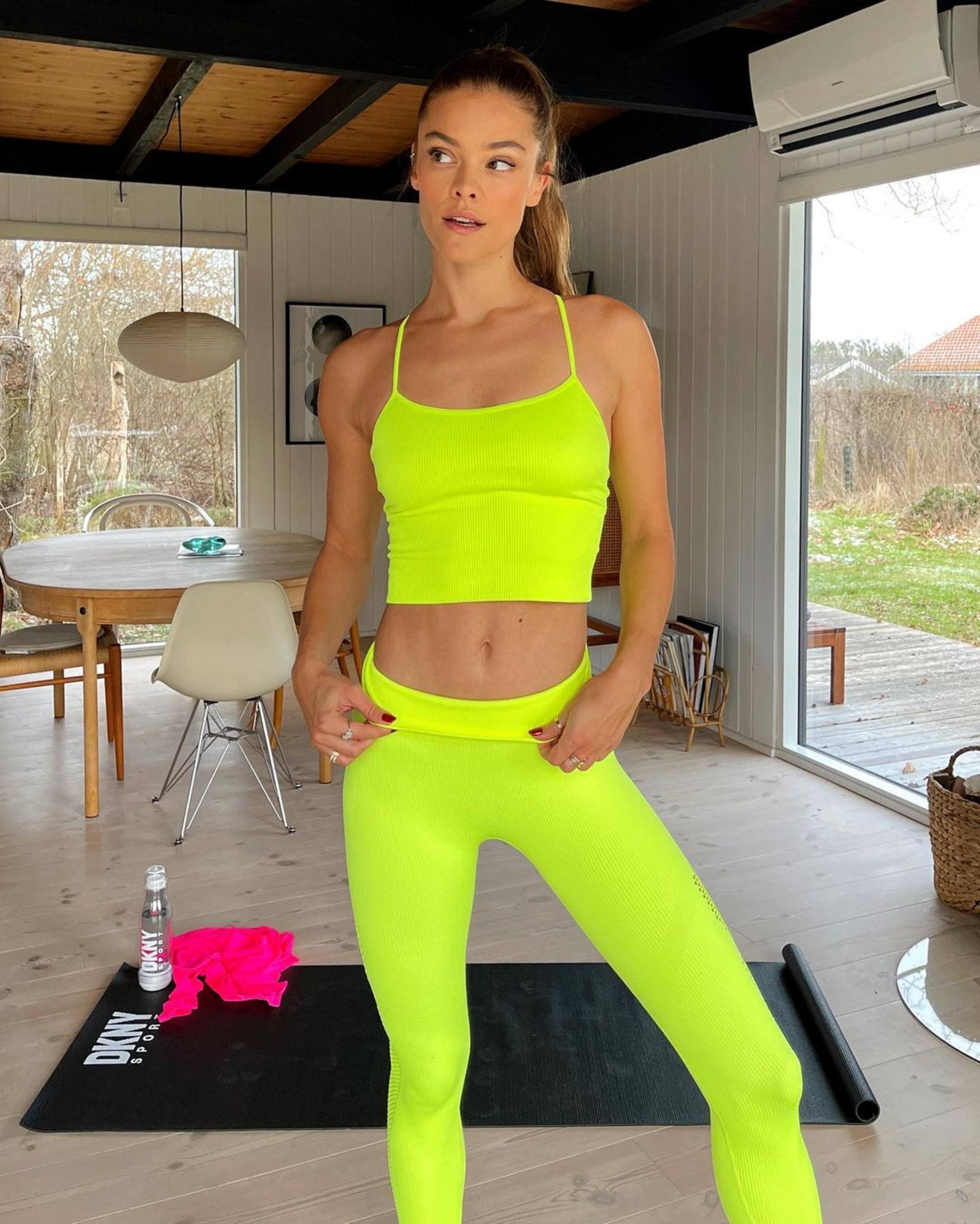 Agdal is a gym bunny who has spent "way too much" time on working out, as she revealed with Ishonest. "I think I enjoy it so much that I want to work out every day. I make sure to do one hour – at least – a day. Sometimes I'll do two or three. So, about a total of about 20 hours per week," she said, adding that although she "loved" boxing she also "mixed it up" to do a lot of SLT (Pilates and strength training), Y7 yoga, Tone House, SoulCycle, boot camps – basically, "everything".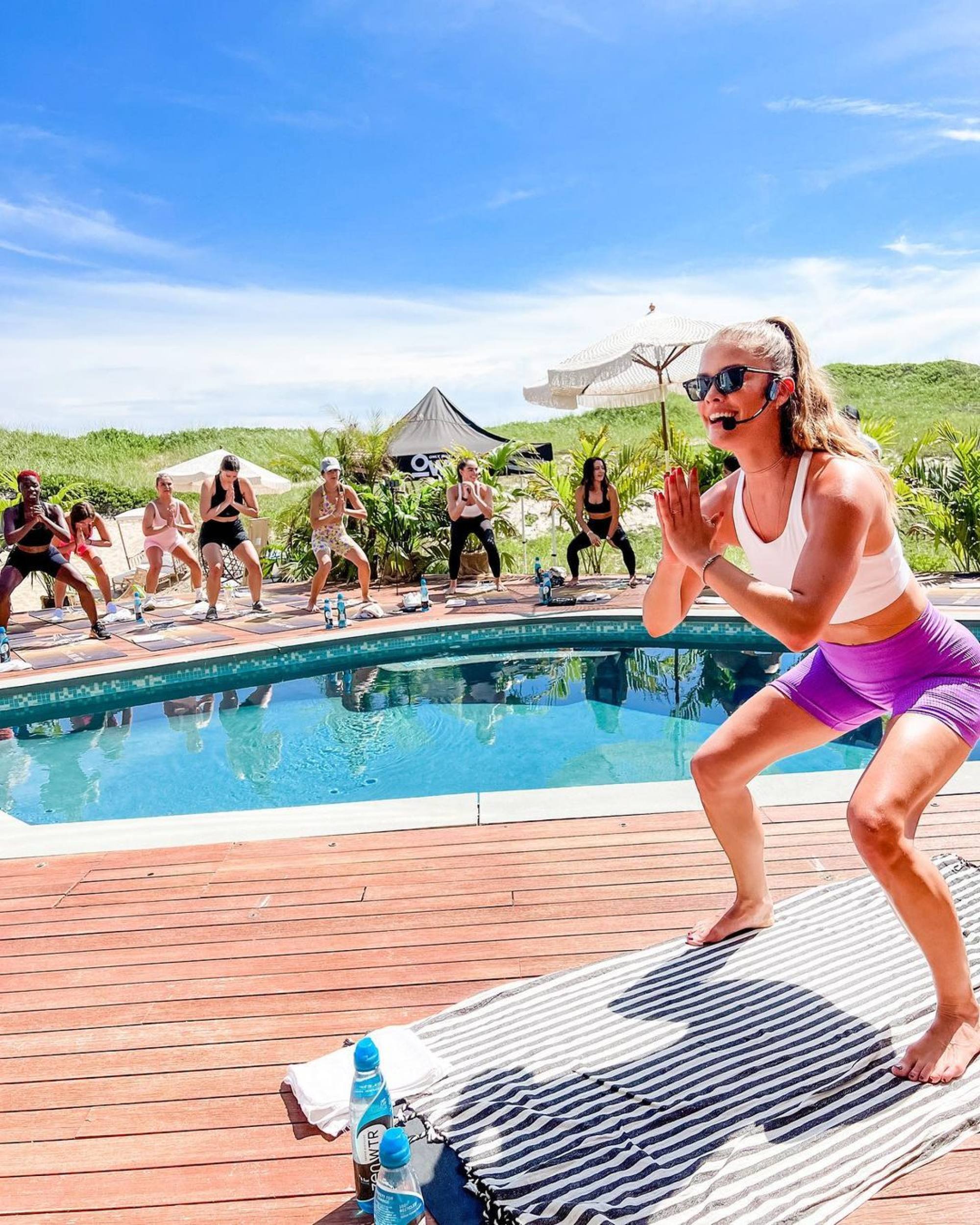 Agdal has even turned her hobby into a business. She launched The Agdal Method in 2020, an app to share her fitness and nutrition tips to stay fit. "I wanted to create The Agdal Method to start spreading the word that it's not about how long you spend in the gym, going to a workout for 60 minutes and torturing yourself, or only drinking green juices and eating lettuce," she told W Magazine. "What's going on in your personal life, and your relationships, your finances, has to do with what's going on your plate and how much exercise you're getting in on a weekly basis."
She doesn't like heels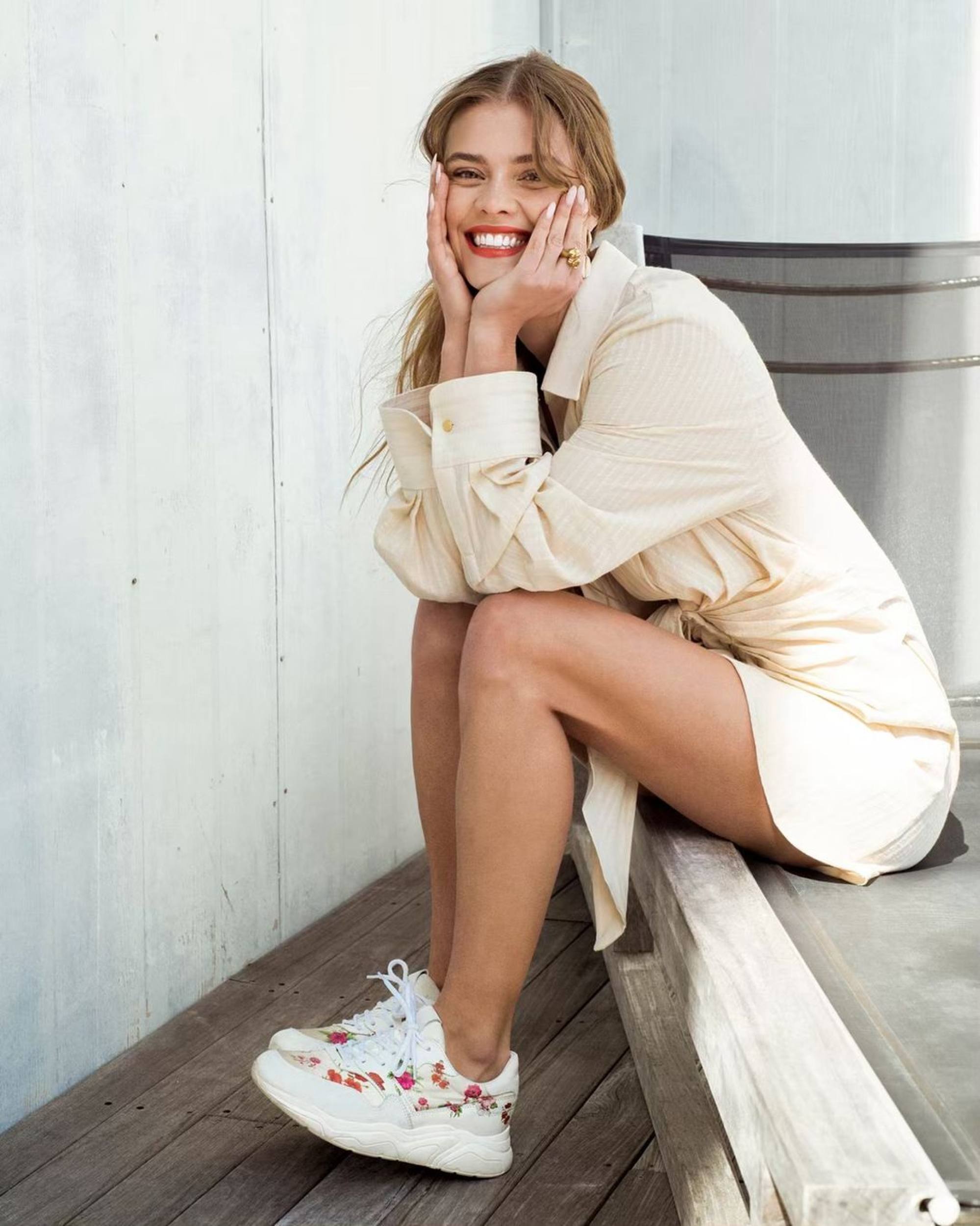 It may be hard to believe, but the supermodel has admitted that she prefers trainers to heels. "I just don't love wearing heels. I feel it's just a thing you have to do to keep it sexy or whatever, but I really don't enjoy it. I just love wearing a sneaker," she told the New York Post. A quick glance at her Instagram feed and even some red carpet appearances will confirm that the model does indeed practice what she preaches.
Confidence is her "weapon"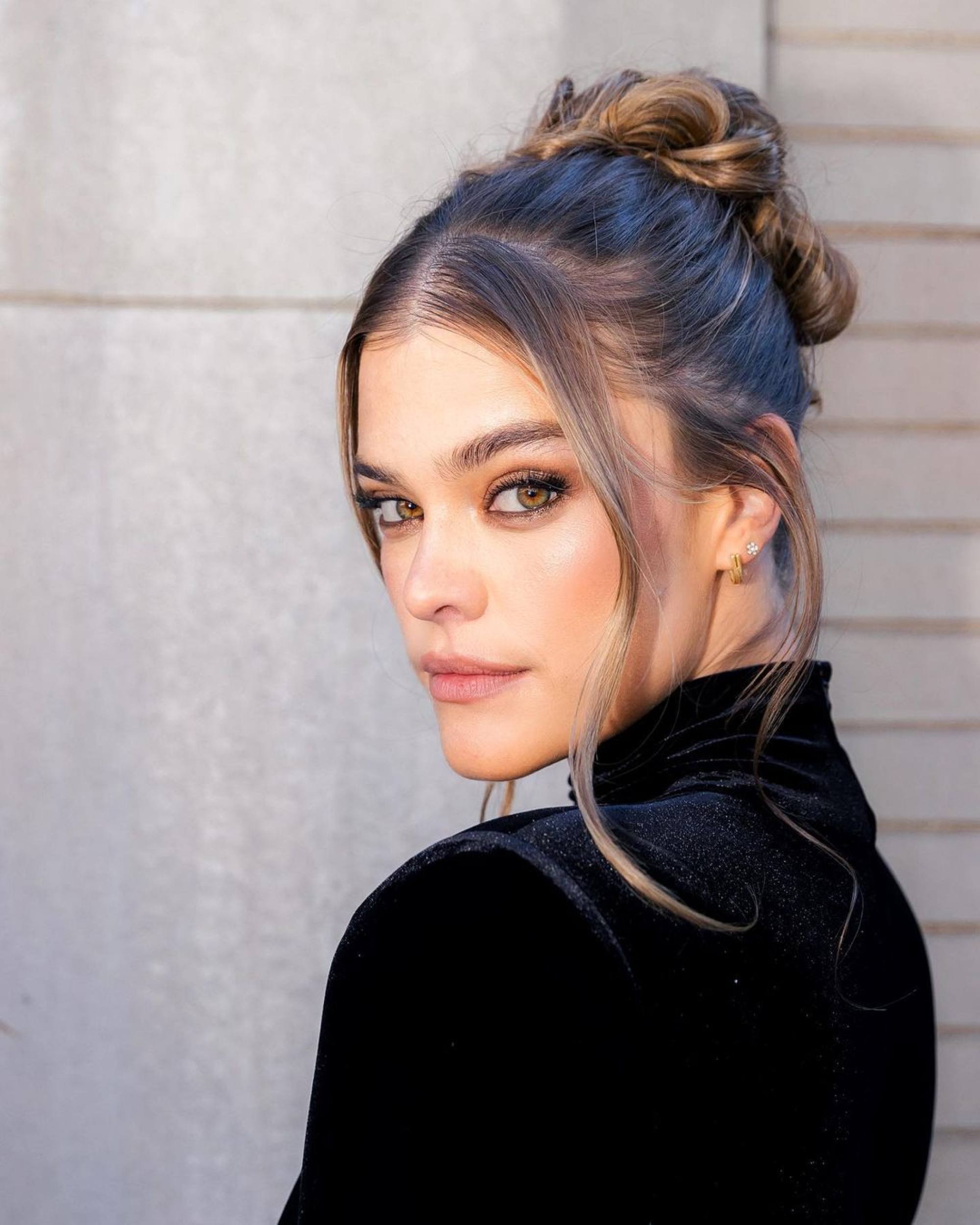 What is Agdal's secret to attracting enviable romantic partners? Confidence. "Just be confident in who you are when you walk into a room, feel like you own it," she told AskMen.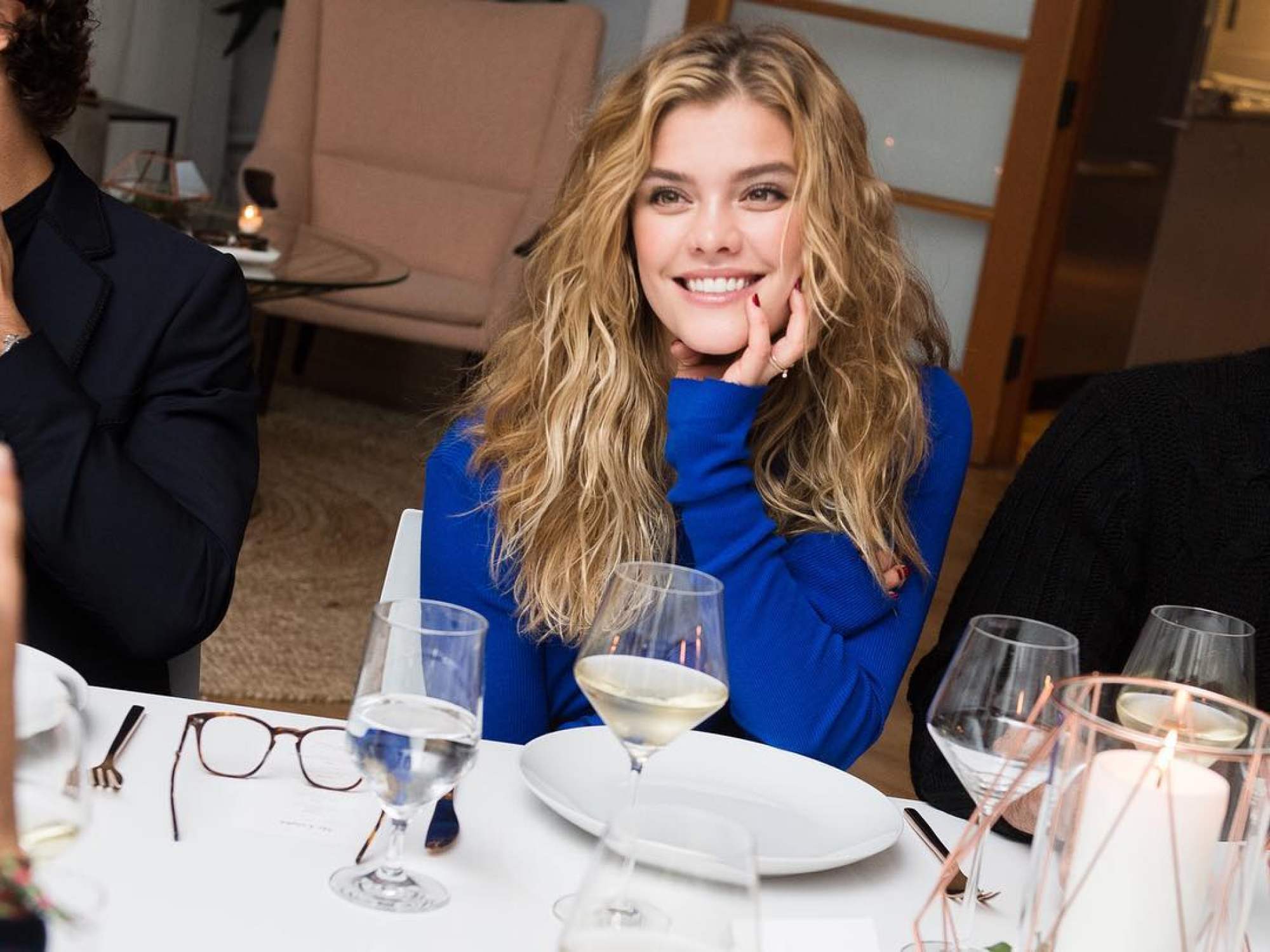 It's also the first thing she looks for from a man. "I love a confident guy," she said, adding, "and a guy that makes me laugh and who is a little hard to get. Don't be too easy."

American YouTuber and WWE wrestler Logan Paul is rumoured to be dating the Sports Illustrated beauty – they've been spotted together at least twice in London and NYC
She's had flings with A-listers before, from Joe Jonas to Maroon 5's Adam Levine, and she even stars in a film, Don Jon, with Scarlett Johansson and Brie Larson